Most Moms are well aware of next weekend's celebration. Some of their kids however, might be looking for a last minute gift very soon. Spoiler alert – next Sunday, May 13th, is Mother's Day! 🙂
mother's day 2018
For those of you looking for some cute ideas, all $6.99 and under, head over to Aldi. I love Aldi for the small item selection. It is easy to find something quickly, that will make your loved ones feel special.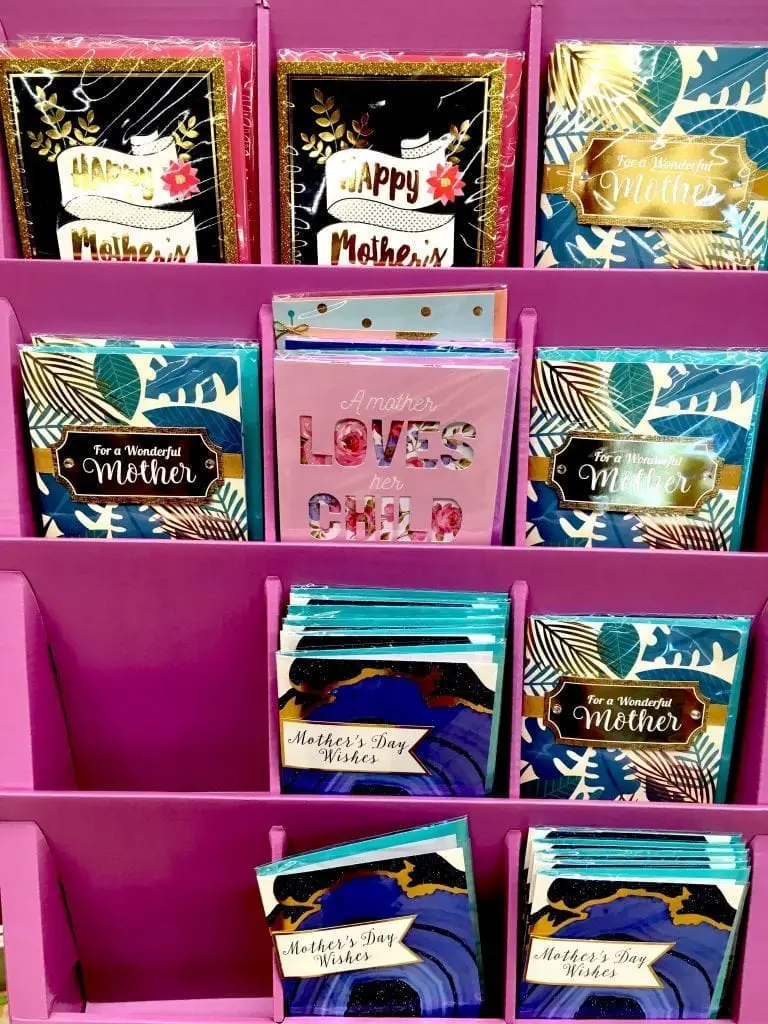 We grabbed a really cute card for Christian's mom for 99 cents. It will be on its way to Germany Monday, hoping to make it on time for Sunday (yes, it will be close…).
Aldi does a great job of stocking up on seasonal items, and they added several really nice Mother's Day Gifts to their selection. Those are limited-time, premium buy, items.
I thought this one was totally cute. For $5.99, you get a "Best Mom Ever" mug gift set with 3 Latte Mixes – mocha or vanilla. If your Mom is a tea drinker, you will be sure to make her happy.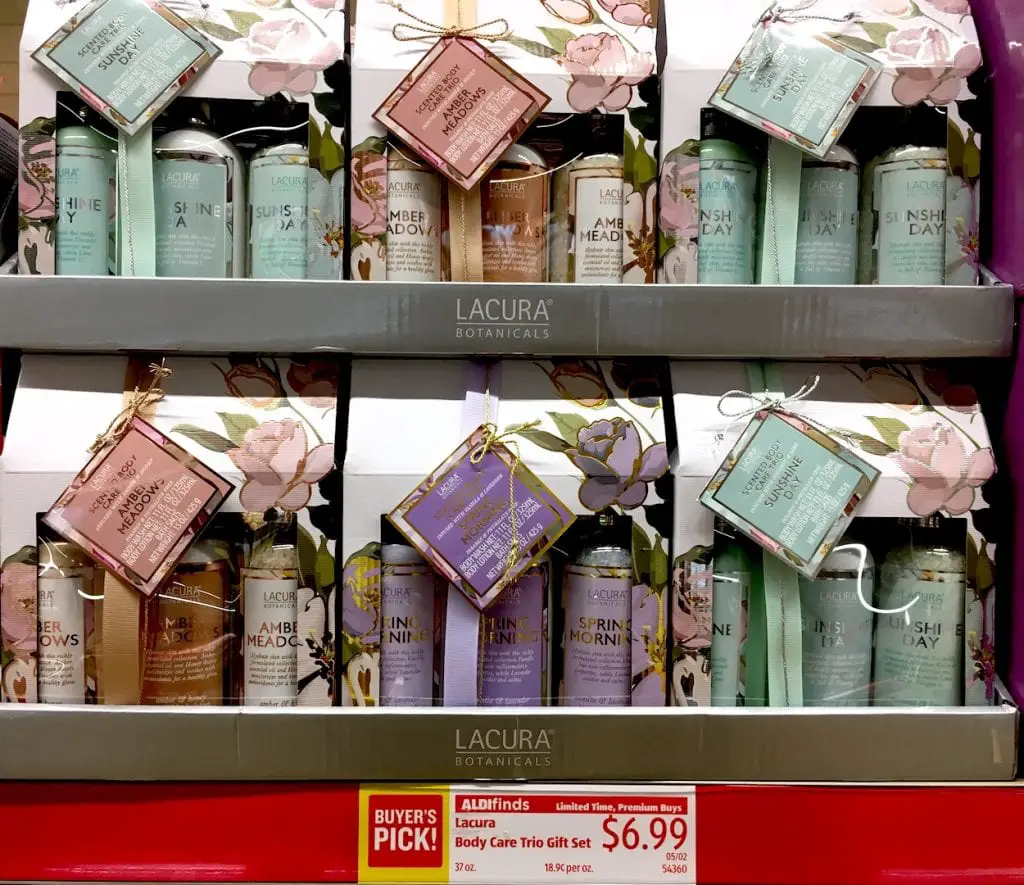 One of the most expensive items was the Lacura Body Care Trio Gift Set for $6.99. Lacura is Aldi's own brand of body care products. We used the body lotion quite a bit when we lived in Germany. The air was much dryer than in Florida and we went through a ton of it. This Lacura gift set is made of an 11 fl. oz. body wash, 11 fl. oz. body lotion, and bath salts. At $2.33 per product, this gift set comes in 3 scents: Sunshine Day, Amber Meadows, and Spring Morning.
This is also a great product to stock up on for last minute birthdays, White Elephants, Christmas presents, etc. One of the ways that I found to save money, is to stock up on gifts when I find something well priced. No last-minute looking for gifts and buying something full-priced when you can build up a reserve throughout the year.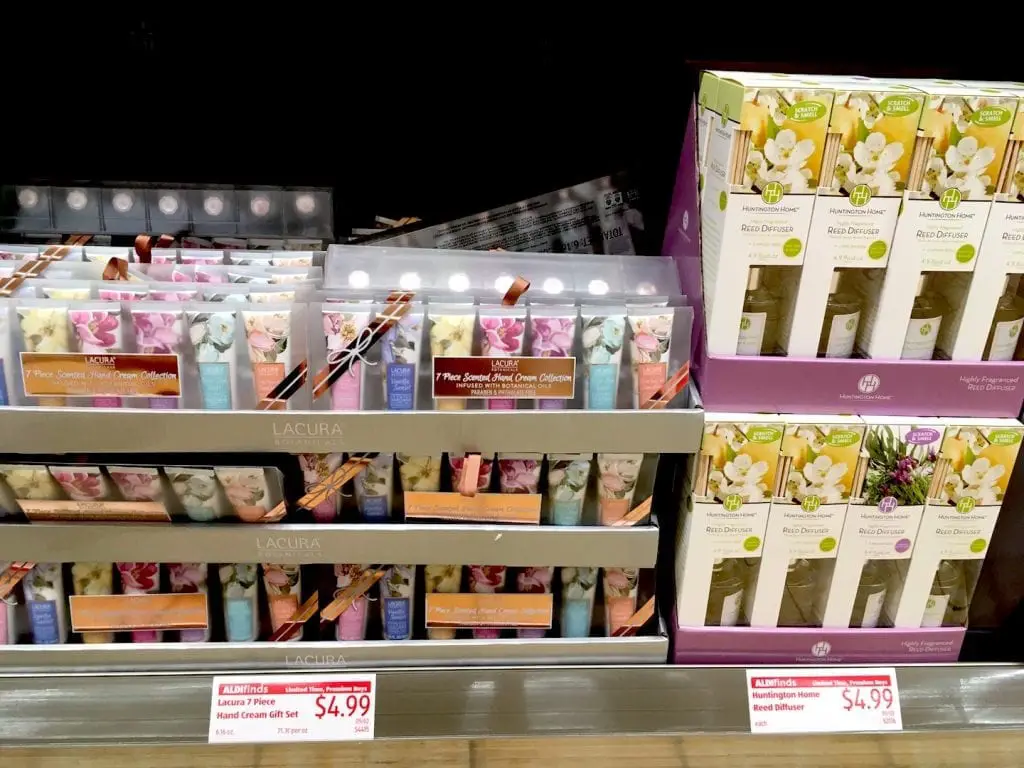 For $4.99 were 2 good options with a Set of 7 Scented Hand Creams, infused with botanical oils. Those are paraben and phthalate free. The Reed Diffuser comes in 2 scents to choose from: French Pear & Vanilla and Lavender & Eucalyptus.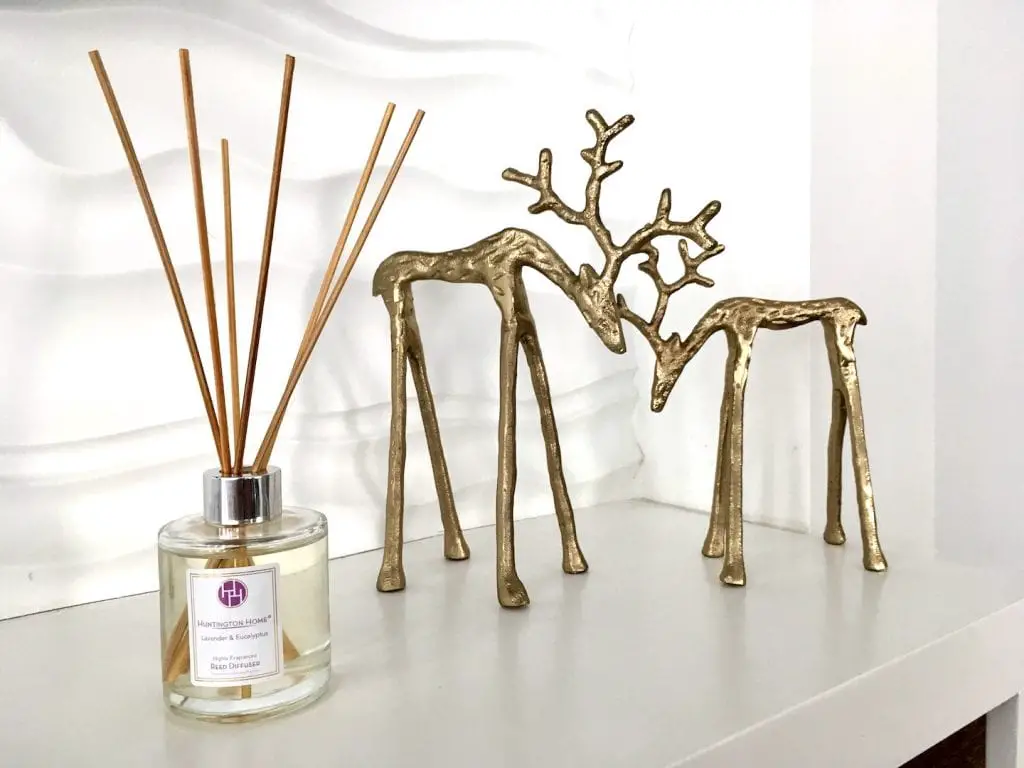 I got the Lavender & Eucalyptus, which gives a very fresh touch to our great room. At that price, I got 4 more to recognize the kids' teachers with the end of school approaching. I know they will make our hard working teachers feel happy and special!
The day of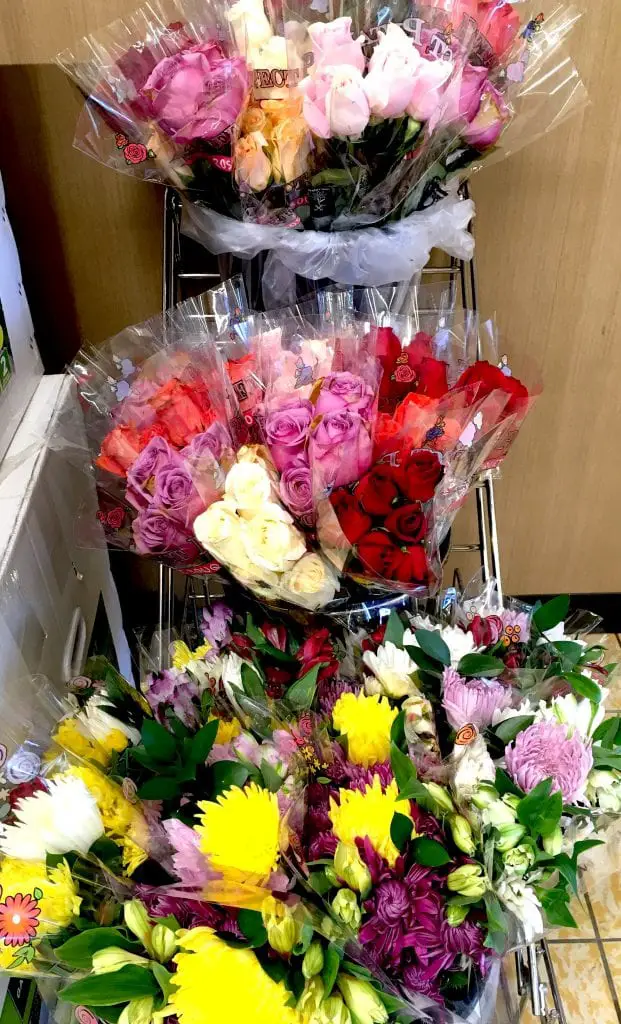 I am always impressed with Aldi's flower selection. Generally by the cash register, though those were closer to the entrance of the store today, Aldi always displays several bouquets of fresh flowers. Priced at $3.99, those are my go-to flowers for all occasions. Stop by an Aldi near you on your way to your Mom's next Sunday 🙂
May 13th, 2018
If you are still looking for Mother's Day gifts, those would be great on their own, or coupled with a book or framed picture. If you are a planner and all set with this year's Mother's Day, pick up a couple of those to stock up on and give as gifts throughout the year. They are really good options for many different occasions.
Related articles you might enjoy:
Tip #1 – Paper Towel Rolls
Tip #3 – Amazon Prime
6 Reasons Why You Should be Shopping at Aldi
How I Budget My Month
5 Tips to Save Money Without Giving Up Quality of Life
If you enjoy reading us, stay in the know by signing up for our newsletter!