Today's trend in ship building is to go big. As an giant-big! Royal Caribbean is leading the way with ships hosting nearly 7,000 passengers. If you are looking for a lot of different sports, activities and restaurants, this is the place for you. In many ways, the ship becomes the destination and you will want to experience everything it has to offer.
While large ships are fun once in a while and perfect when traveling with a large party with different tastes, we tend to prefer sailing on smaller ships. Read here our review of Seabourn! Those are the reasons why:
1- Intimacy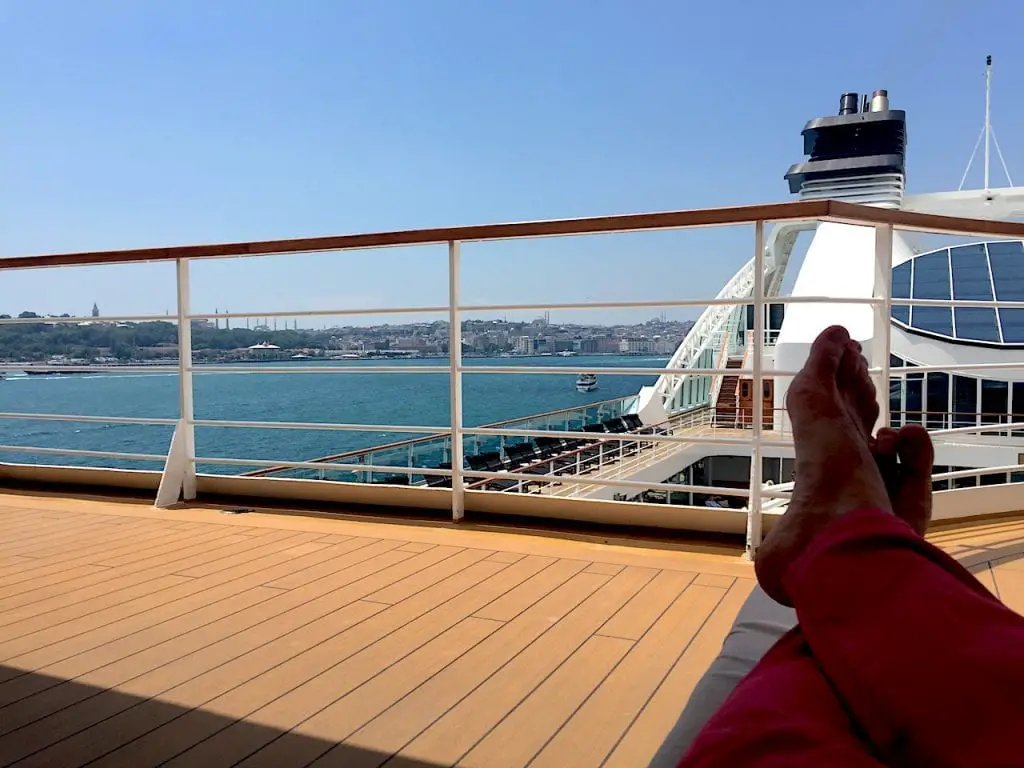 Smaller ships, by definition, are more intimate. Our most favorite ships host below 500 passengers. We love getting to know the crew, as they get to know us, and connect easily with our fellow passengers. The smaller spaces help us feel comfortable and provide a sense of home. And while the ships are smaller, we always feel that we have more space from the lack of crowd.
2- Exotic Itineraries

While large ships require deep waters and long docks, smaller ships are a lot more flexible and take you to exotic ports of call. We love visiting non-touristic, genuine destinations while sailing. A few years ago, we felt like we knew the Caribbean – a been-there-done-that kind of feeling. When we booked a cruise on Seabourn shortly after, the itinerary boasted ports and islands we had never heard of – who has been to Mayreau, or Jost Van Dyke? We visited places we would have never even looked up. Because the passengers are generally interested in discovering unknown places, smaller ships also anchor in more ports than larger ones and tender you to the port. You know you are getting something very special!
3- Elegance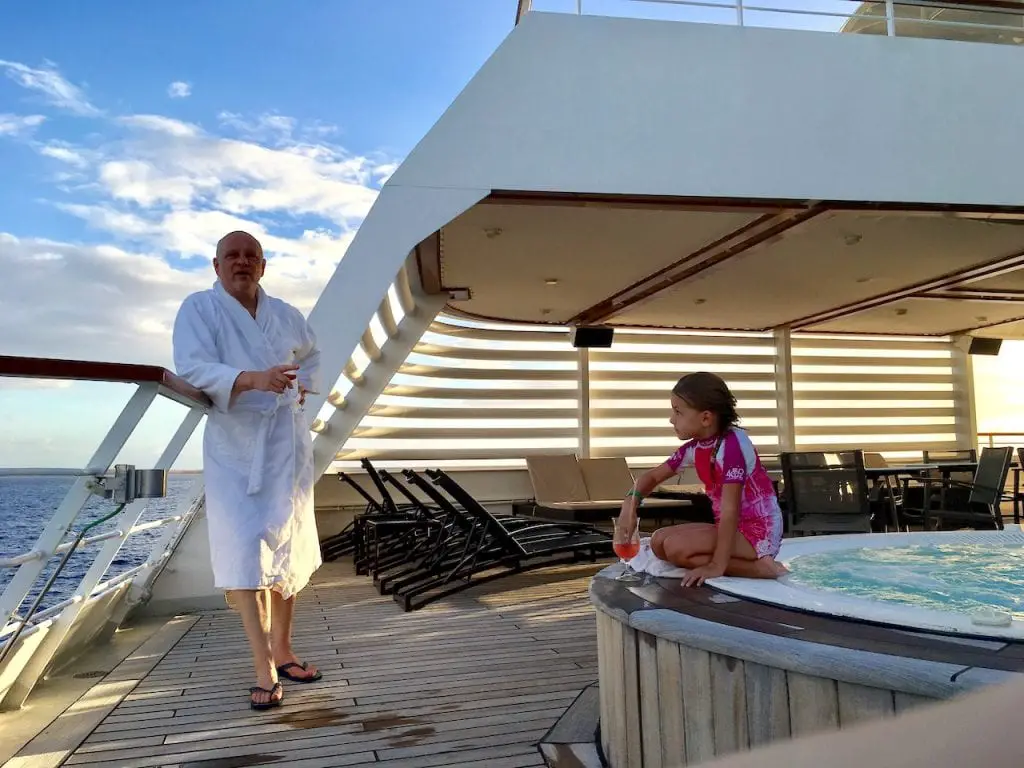 Elegance might not be the first thing you think of when booking a cruise. However, once you have experienced it, you know you'll have a hard time going back to the loud music and deck parties. You could almost call it yachting and there is elegance in the quiet and posed atmosphere. The crew is extremely attentive and the guests very respectful and polite in return. Elegance is hard to describe but creates an overall feeling of excellence.
4- Gourmet Cuisine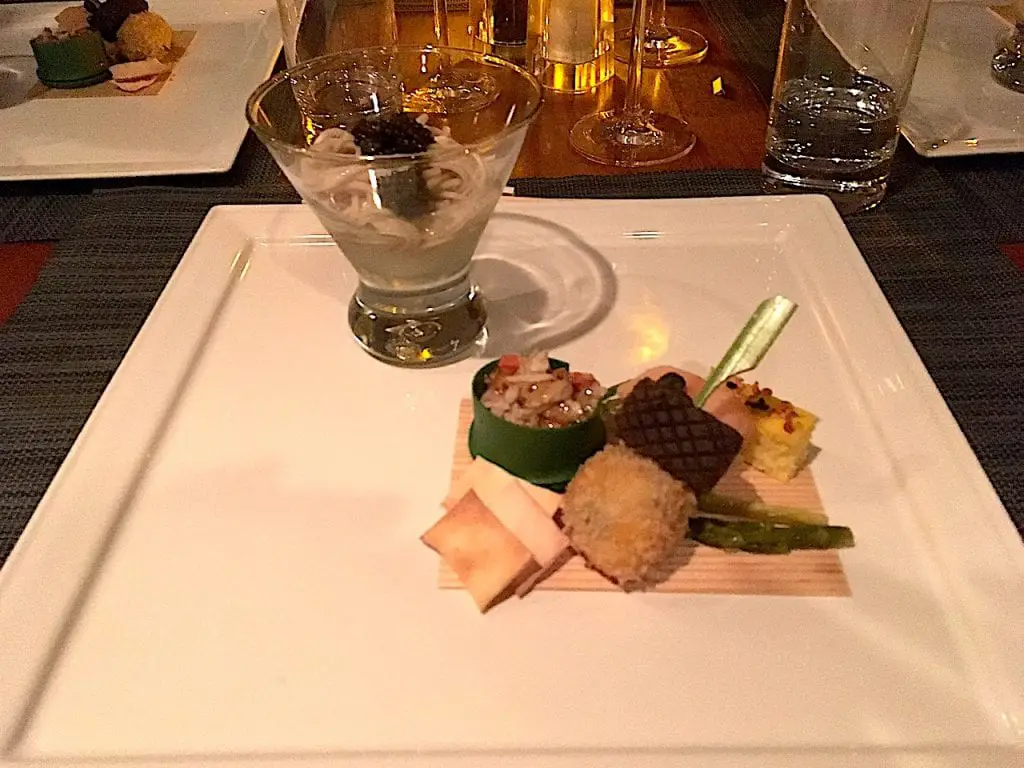 While most cruise ships, regardless of size, generally serve very good food, smaller ships are able to take cuisine to the next level. With less meals to prepare, each dish is carefully prepared to your desired taste and perfection is truly mastered.
5- Service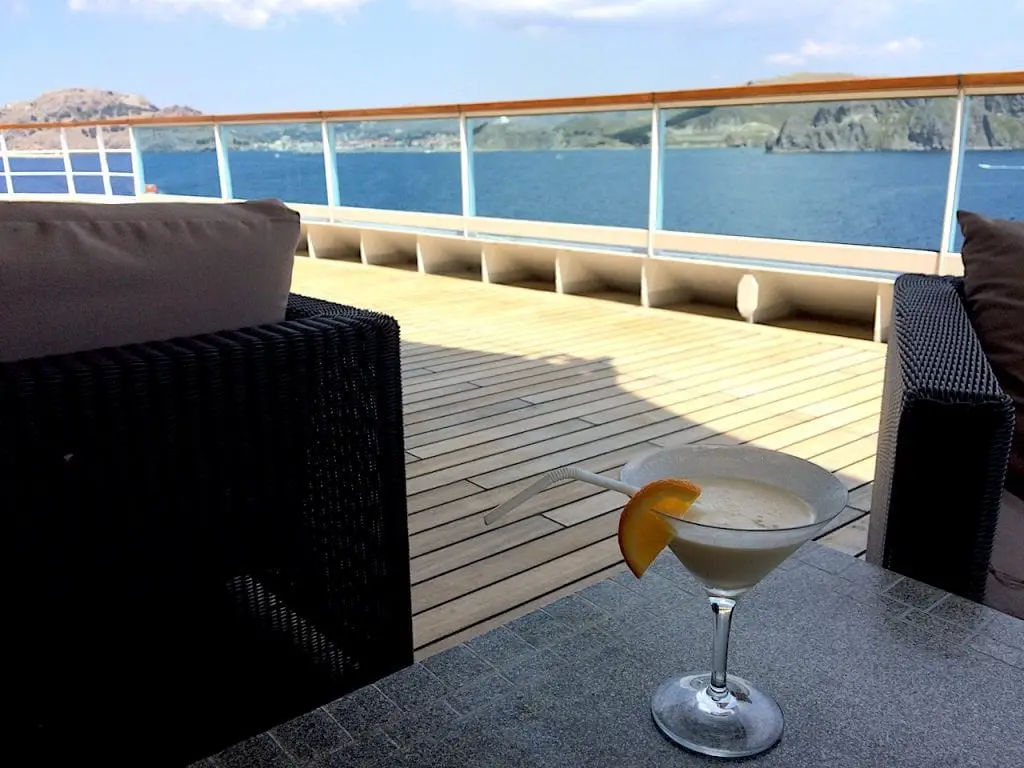 Service, service, service… the very small crew to guest ratio, usually around 1:2, is what you're paying for. You will be pampered, looked after, catered, and care for at all times. From the moment to step foot on board and get handed a cool towel and glass of champagne to the moment your towel is replaced while you dive in the pool, nothing is forgotten.
Cruising on Smaller Ships
While the new ships are attractive and great for an active vacation, make sure to pay attention to smaller fleets and smaller ships. You might be surprised!
Other articles you might enjoy:
Luxury Cruising Onboard Seabourn
Luxury Cruising With Kids
If you enjoy reading us, stay in the know by signing up for our newsletter!