Disclosure

: This post may contain affiliate links, which means we may receive a commission if you click a link and purchase something that we have recommended. While clicking these links won't cost you any extra money, they will help us keep this site up and running! Please check out our disclosure policy for more details. Thank you for your support!
I hear this one A LOT! Bloggers wish they had started their email lists from day 1. If you read my 6 Steps to Start A Blog, you already know from step 5, that setting up your email list is vital to your growth. Since we believe that it is a key to our success as a blogger, we want to use an opportunity to tell you a little more about emails lists, why you should start working on yours ASAP, how to get set up, and how to grow it!
If You Are Already Convinced And Want To Jump Ahead, Get Started Immediately By CLICKING HERE
If you want to understand how to move forward with email lists, read on! 🙂
Let's first discuss WHY you need to be building your email list right now.
1- Your Email List –> Your Rules
All bloggers love social media. It is a great way to captivate an audience, you receive direct and public feedback as your audience grows, and you get to interact with your followers! The only downside to social media is that you do not own the platform. At any point in time, any of those platforms could either shut you down or decide to change their algorithm and reduce the face time you get with your fans.
Your email list, however, is your own. Everyone on there has decided to subscribe to your blog. They either found you on social media, or through SEO, and loved what they saw on your blog. It is now your job to keep them happy and subscribed. But in the meantime, no one can take them away from you. They are your audience and some of your biggest fans!
2- You Control The Sharing
You are in charge of everything that gets shared with your email list. You decide when to get in touch, what you want them to see, who to target, and how often. This is the only platform, with your blog, where you control everything!
I love Constant Contact and will use them as an example. They have a function called Click Segmentation.

When I draft an email, I tell Constant Contact to group my contacts into categories. I like to send out 2 new blog posts at a time. Whenever possible, I provide articles in 2 categories. I might push a luxury destination review and a new blogging tip in the same email (see capture above). Everyone clicking on the blogging tip will now be grouped under my Blogging Email List. If one day I want to only email subscribers who are interested in my blogging content, I can email this group of people only. Now that is targeted marketing at its best!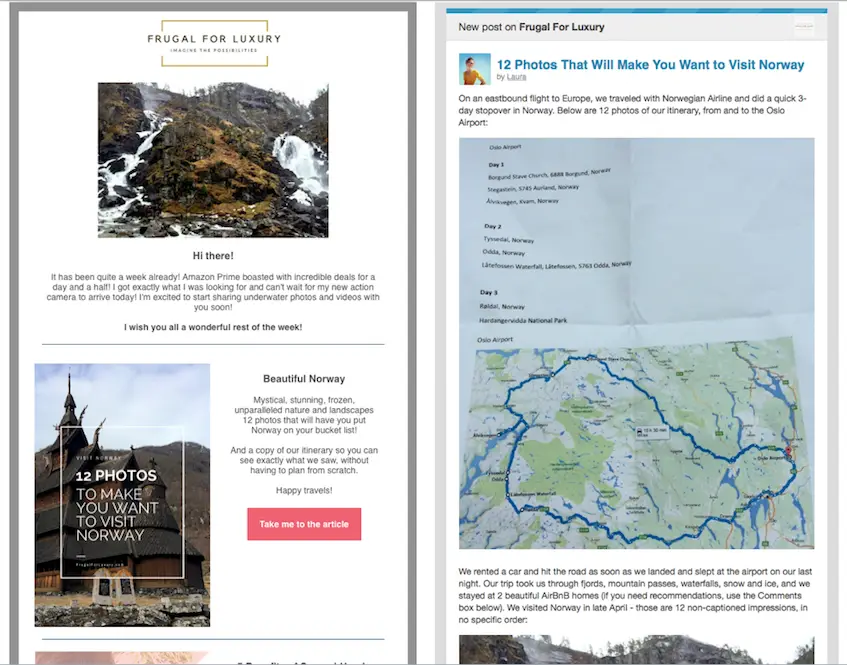 You also control the look of your emails. WordPress sends out a generic email each time you post a blog (see image above to the right). Constant Contact lets you design and brand your email (see image to the left). You choose the logo, font, colors, design, feel, pictures, inserts, and so much more. Your readers recognize your style and know that this is coming from you personally!
3- You Build Your Community
Your subscribers become your family, your community. You write for them and they are your #1 fans! When comes the time, you can also leverage them. If they feel the love and find value in what you write, they will be more than happy to help you in return. I would only expect a small percentage of them to engage, but feel free to ask them questions and feedback. I have asked my subscribers to help by forwarding my emails and sharing my social media profiles.
4- Leverage to Generate Income
Since you control what gets shared and who to specifically target, you have the opportunity to create on-demand traffic to your site. Be smart about how you share and you can see a nice return and increased income. My recommendation here, is to make sure you are very specific in who you send income-generating content to. Always put yourself in the shoes of the receiver. If you were to receive an email campaign promoting lipstick when you follow a blogger for their breastfeeding content, you would probably think it is irrelevant and a loss of time. After several of those, you might even unsubscribe. When you send out content with affiliate links or links to some products or services you sell, be mindful of your audience. Constant Contact allows you to send to smaller groups, and I suggest using that function when generating income through your email list!
5- No Spam Subscribers
I found that most of my followers on WordPress were spam. They have robots crawling around and subscribing to blogs. Those subscriptions might look good on paper, inflating your base, but they are not engaged and serve no purpose. Let them crawl and join your WordPress site, but install an email subscription form on your site from an actual email service, where all subscribers are people who truly care about your work!
Do you feel good about this? Are you ready to give it a try? If you have any questions at this point, please use the comment box at the bottom of the email and I will answer your questions as soon as possible!
Which Email Service Is The Best?
While I have not tried every service out there, I have done a lot of research and definitely recommend Constant Contact!
If you are just getting started, I know that cost is a factor. If you know me, I like to know that my dollars are well invested, and I promise you that this will be a good investment in the long term. You do not want to postpone starting your email list… If you handle it right, you will find that your email list can make you money, far outweighing the cost of the service!
Constant Contact has reached out to us and is offering a free 60-day trial. This free trial has the exact same functionalities of the paid version and if you still have doubts, I recommend starting there.
You will be given 2 months to figure out how the program works and I know you'll be very happy with it, especially as you compare to the WordPress emails you've been sending out up until now. After 60 days, you will find that the cost is in line with other providers!
Very User-Friendly
I love using Constant Contact and actually have a lot of fun with it. Getting creative is a part of blogging I really enjoy, and drafting my emails is something I have fun with.
The service is extremely easy to use and you will have a beautiful email ready to be sent within minutes! They use a drag-and-drop interface, giving you amazing flexibility in your design. Once you find a design that works for you, you can re-use it and just change the content, instead of having to re-create from scratch every time!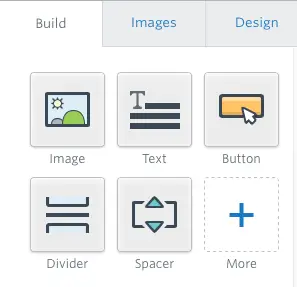 Those are only some of the options to choose from. You get to choose the layout of your email, fonts, colors, and can add polls, RSVPs, and more in the premium version. The choice is yours in how simple or complicated you want to make your email. You can also easily automate emails and tell Constant Contact who to email, when, and which actions to take. Say someone signs up for a series of emails from you on a specific form on your blog. You tell Constant Contact to send out the series of email, 1 per day, for 5 days, to all subscribers of that particular form! And voilà, you won't ever have to think about it again!
Great Reporting Tools
No service is worth the investment if you can't access performance reports. Not only does Constant Contact keep track of great data, they email them right to you. See how many people received your email, who clicked on which links, etc. From this reporting, try to understand what works best. Can you identify a time of day when your emails are most likely to be opened? Do you see a shift in what your subscribers want to read? Everything you need is included in your service package!
Tips to Creating Engaging Emails
Your goal is to drive clicks to your blog. After experimenting with my emails, I have found the following to work really well. I have an open rate between 30% and 50% on all of my emails, and a very healthy click rate.
I found the following to work really well:
Include high quality photos to peak your readers' interest. I am now including my Pinterest covers and see great click rates.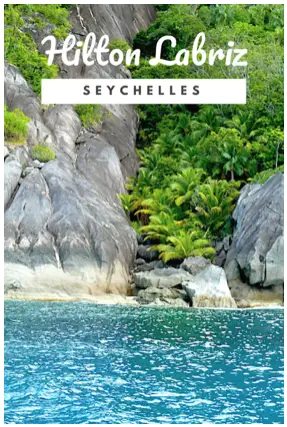 I recommend other articles from the blog, related to the content I am sharing. If someone is not clicking on the new post, they might find something in that list that inspires them!

Make your social media links loud and clear. Constant Contact lets you add social logos. On top of that, I prompt my readers to click on any of those images or links to access my accounts. With every email, I get several clicks on those links
Make sure to include a link behind each image and Read More button. Getting from the email to your blog post needs to be EASY! Someone will give your email one click, and you want it to take them somewhere. Adding links behind every single image will increase your click rate!

Make sure the emails are an extension to your blog. You want readers to open the email and know that this is coming from you. Get your blog's colors and typography aligned with your site. Keep your writing style the same. Be personable – talk to your subscribers, they want to hear from you!
Closing Words
Once you consider the easy interface, short learning curve, aesthetics, the cost of the service, and the 60-day free trial, Constant Contact is a great option. Do yourself a favor, do not delay this essential step in building up your reader base!
CLICK HERE to sign up now!
---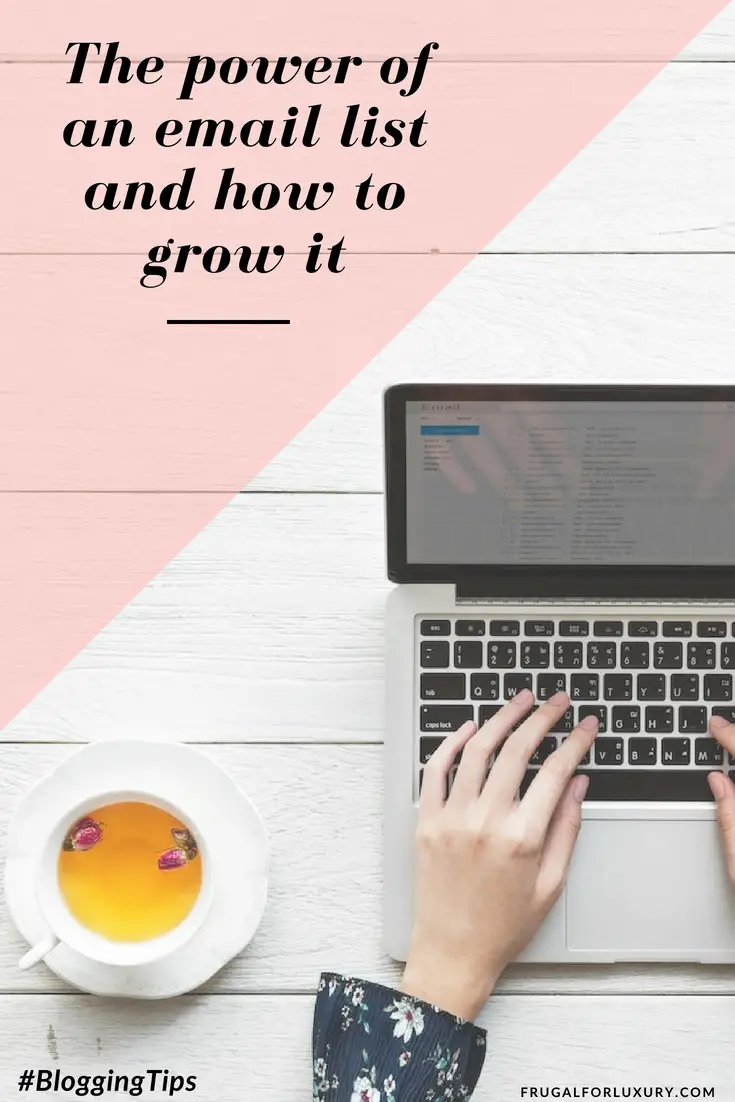 ---
Related articles you might enjoy:
Start a Blog in 6 Steps and 5 Subscriptions
Tailwind – A Blogger's Secret Weapon
If you enjoy reading us, stay in the know by signing up for our newsletter and following us on social media!