Disclaimer: I was provided free products in return for my honest review. All thoughts and opinions expressed herein are my own. This post may contain affiliate links. Please read our disclosure policy for more information.
We have found a gold mine! I mean it. We have found a toy, that keeps our children entertained for over an hour at a time.
Let me quickly introduce you to my kids. We have 2 girls and a boy, between the ages of 3 and 6. They're great kids but they have enough energy to fuel our town. I remember when they were younger, thinking that something was wrong with them. NEVER, would they play with toys. They'd use sticks, run around, role play, become tigers and dogs, etc. But no toy would do it. They had zero interest in them and so we never bought them toys. They received a few used ones from my mom, which laid around the living room for a while, until I put them away for good. Today, they enjoy building Legos, we have gotten them several Playmobil sets, and many Magformers!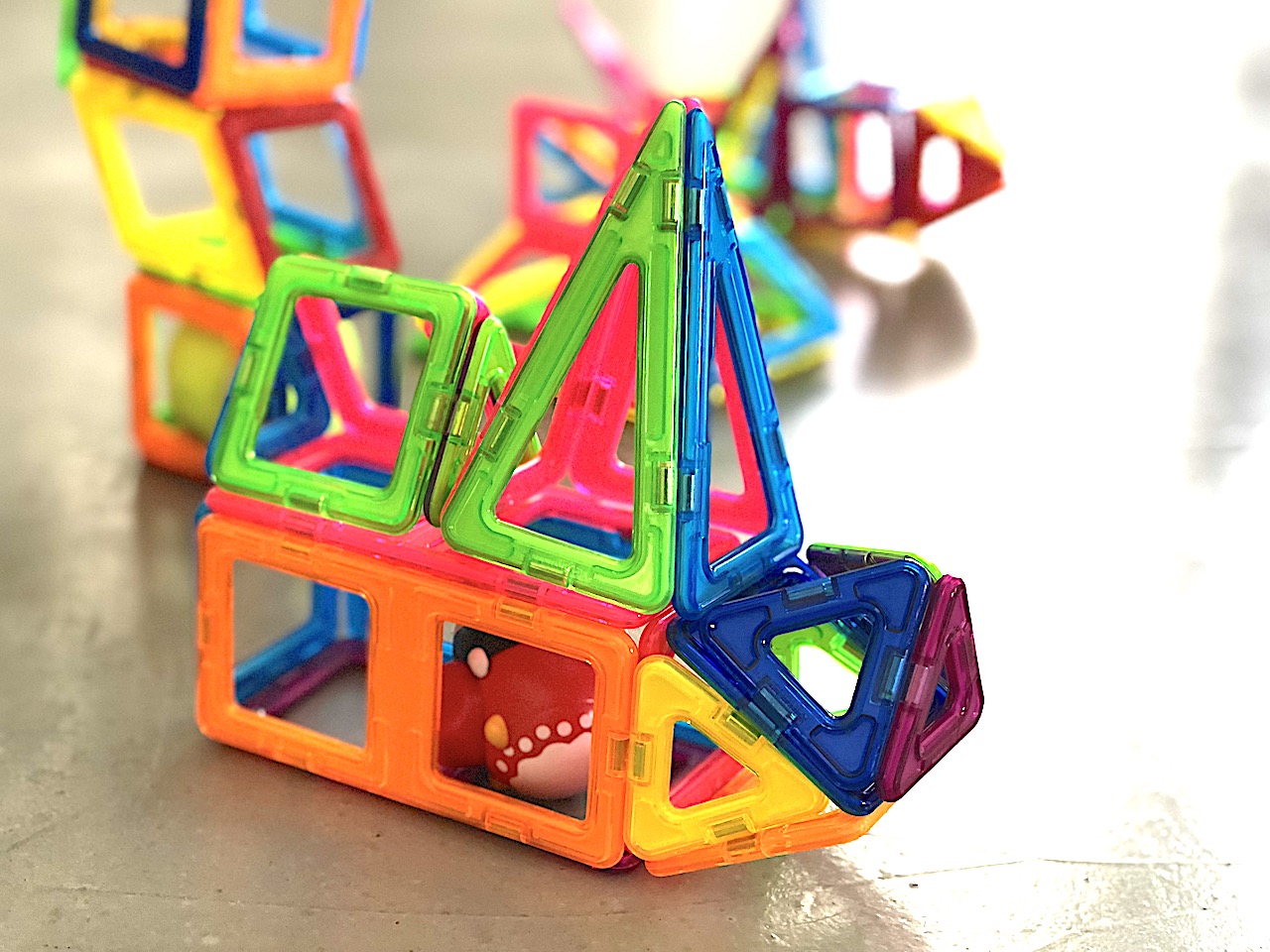 I am always on the lookout for smart toys and hands-on games, since they are the only ones they play with! And we're talking Magformers
today! Because honestly, there isn't a better toy for kids (and parents…) than Magformers. All three of my kids, at very different developmental stages, play with them all. the. time! Since I stopped working 4 weeks ago, and they've been spending a lot of time at home, they have spend about 2 hours each day playing with their Magformers. My 6-year old gives me tutorials all day long – "wanna see how to make a double diamond, Mommy?" Let me show you what this is all about!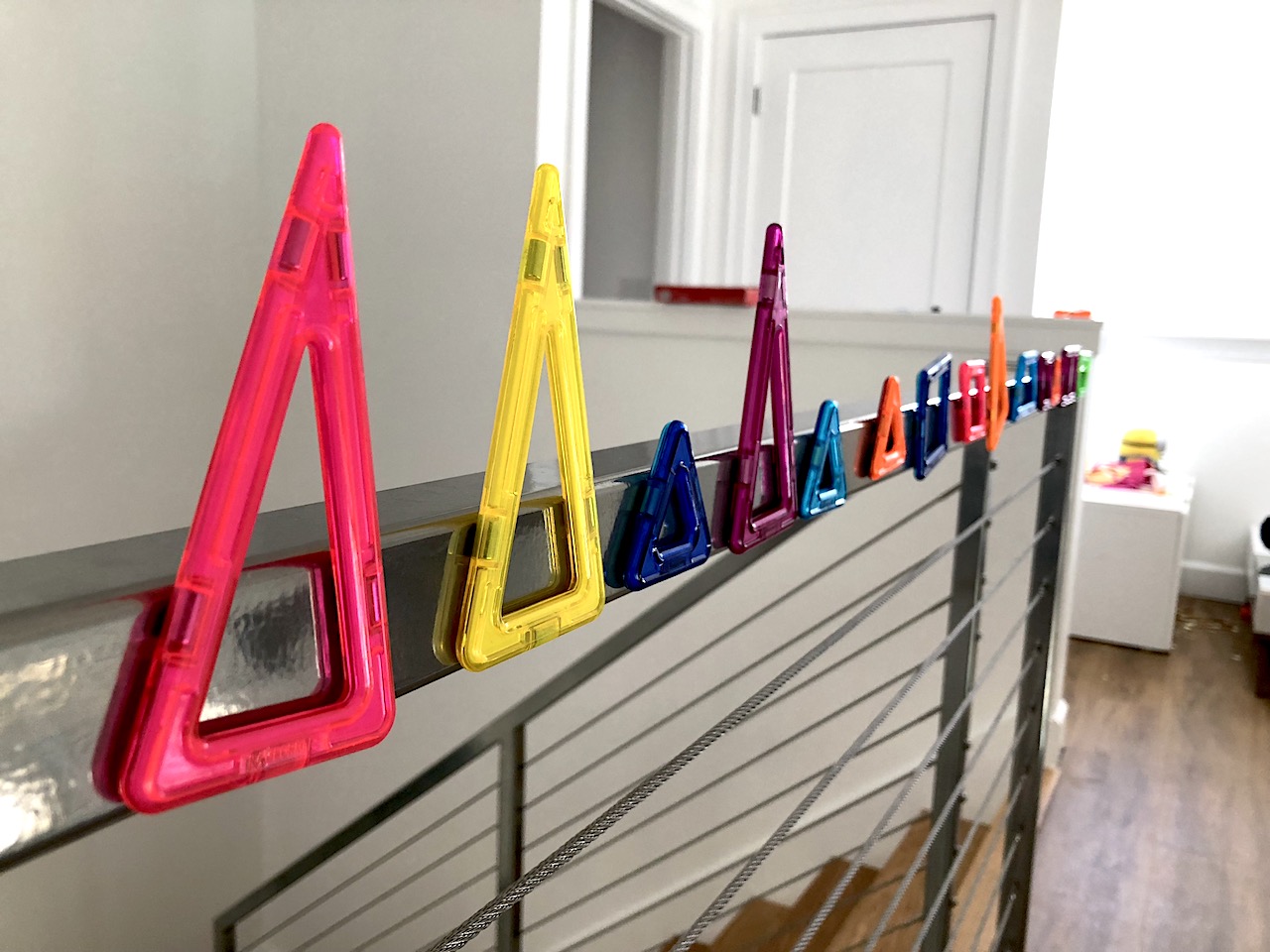 Yep… there is an unlimited way of playing with those! Leave it to my kids!
Original Magformers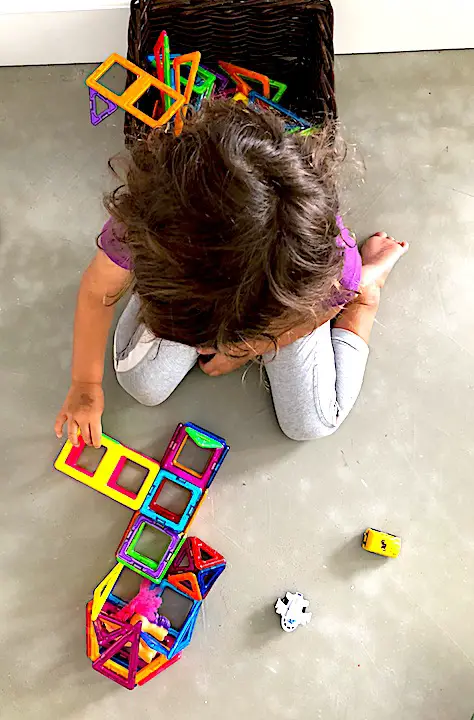 About 2.5 years ago, Santa Claus brought them a regular 26-piece set. That came with squares and triangles, in beautiful neon colors, with a different color on each side. As we opened the box, the kids were magnetized (no pun intended)… they started playing and building, coming up with 2-D and 3-D shapes instantly. Us, parents, were having just as much fun. We'd follow the directions from the idea book, and come up with very cool designs! We just couldn't stop playing with our Magformers.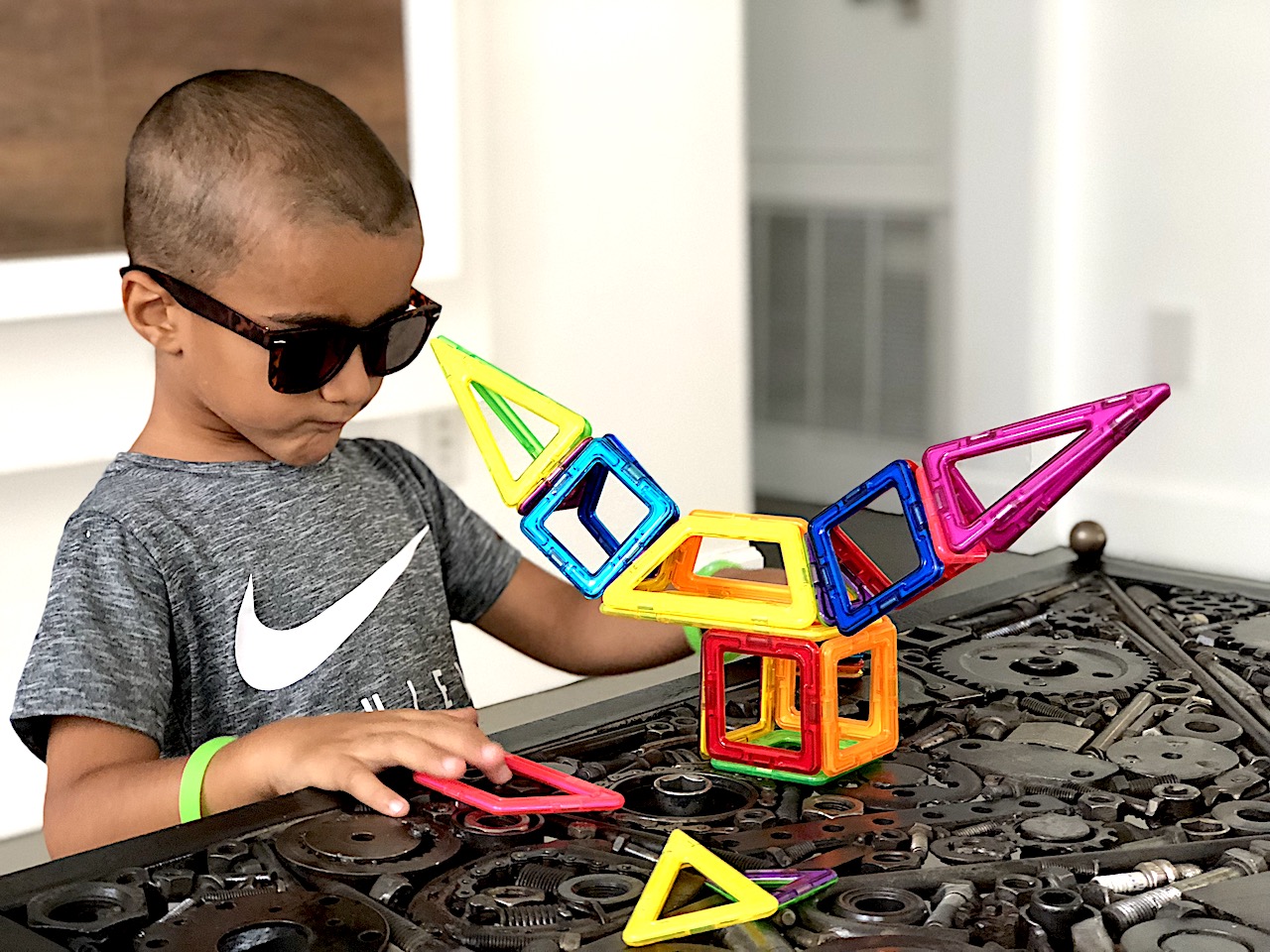 For those of you who are not familiar with Magformers, they are an award-winning magnetic toy. The shapes are high quality and look new after 2.5 years of heavy play. They contain rotating rare Earth neodymium magnets. In plain English, you can build a 2-D shape on the ground, lift it, and transform it into a 3-D shape!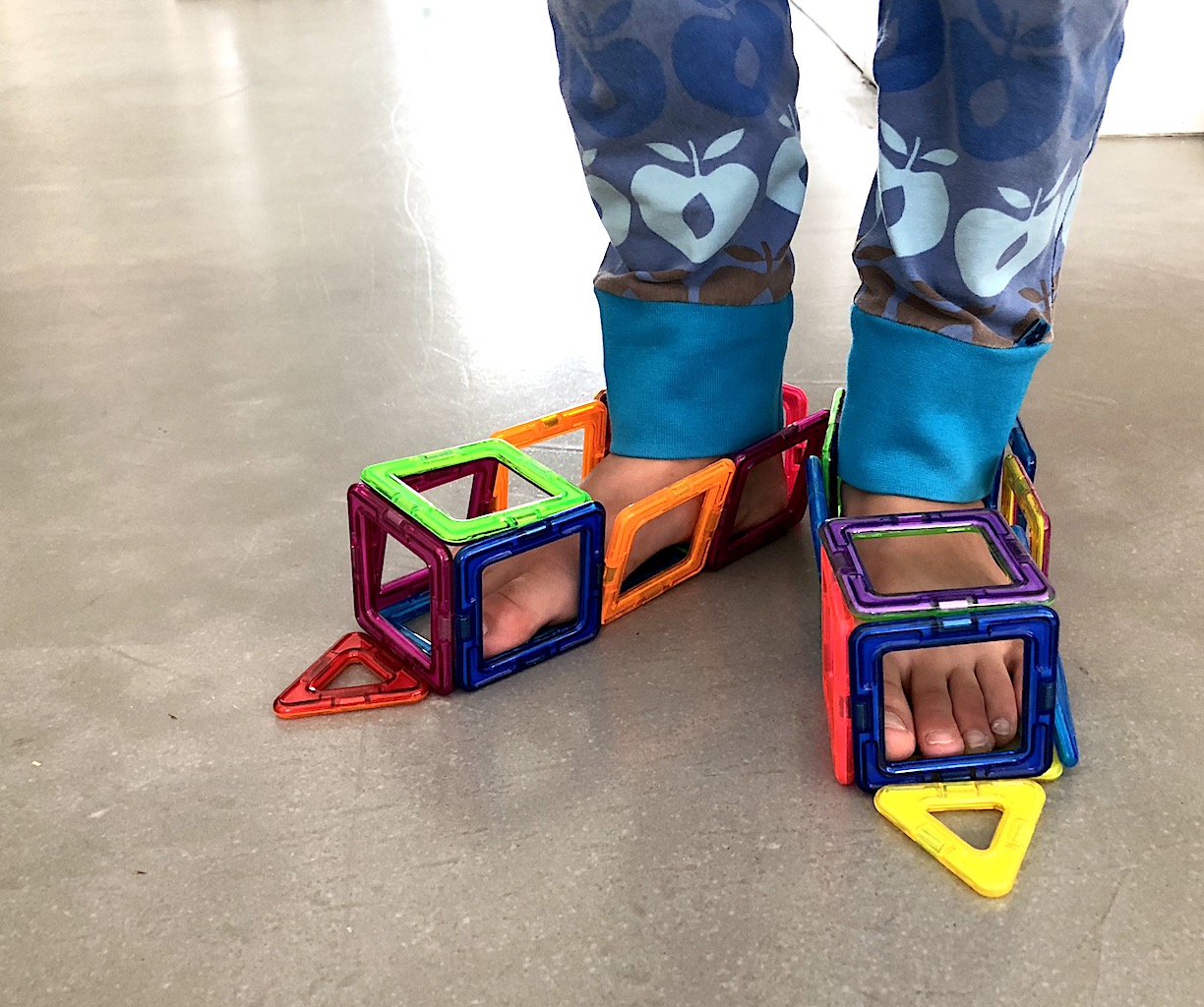 Of course, the success of our first set meant adding up a larger set with new shapes, to make really cool structures, that turn into vacuum cleaners, pet hospitals, and so much more every day!
Paw Patrol-Themed Magformers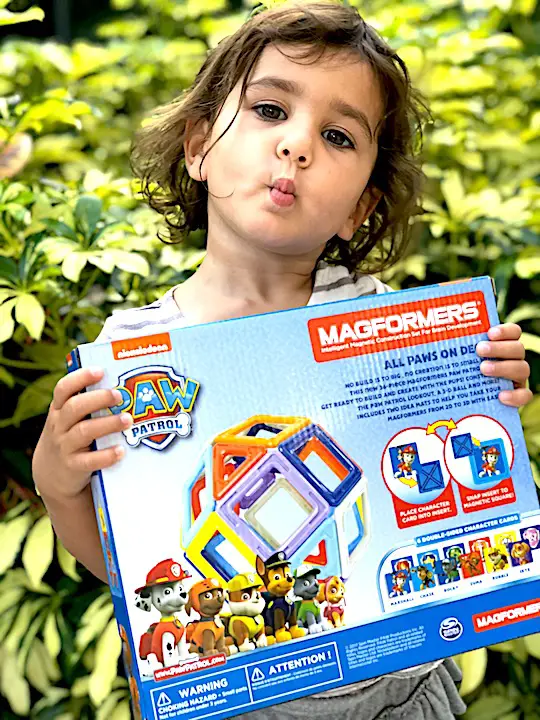 When Magformers reached out to send us a new set of shapes and they mentioned a Paw Patrol set, I knew the kids would love it! Our kids have been watching the Nickelodeon series and more than once, I have been surrounded by "pups" in my own house 😉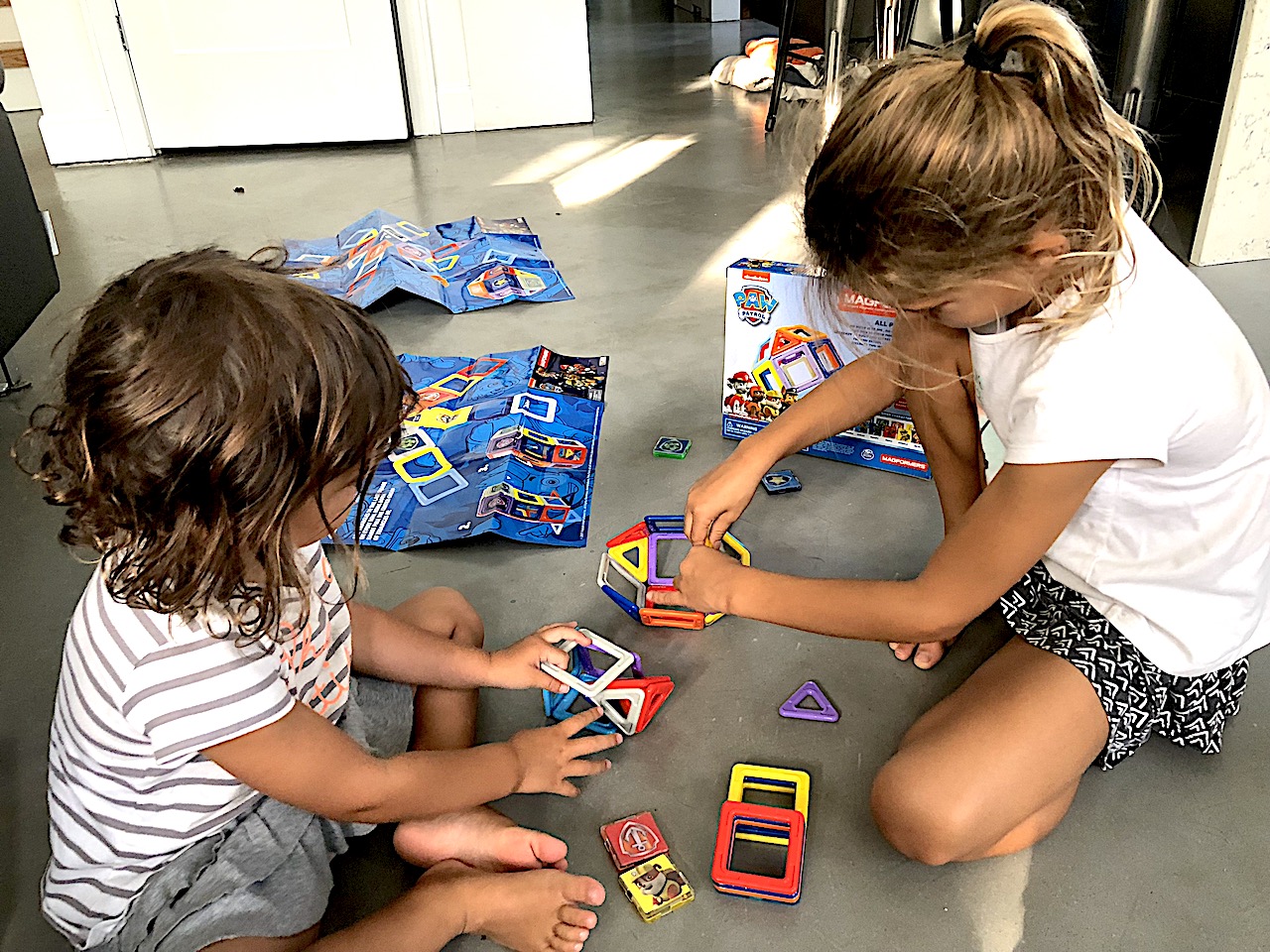 The 36-piece set includes squares and triangles, 2 play mats that come in very handy for younger children, and 6 reversible character cards. It is fun to add new colors to our collection. They come in plain, non-neon, Paw Patrol-themed colors: grey, light and dark blue, purple, orange, and yellow.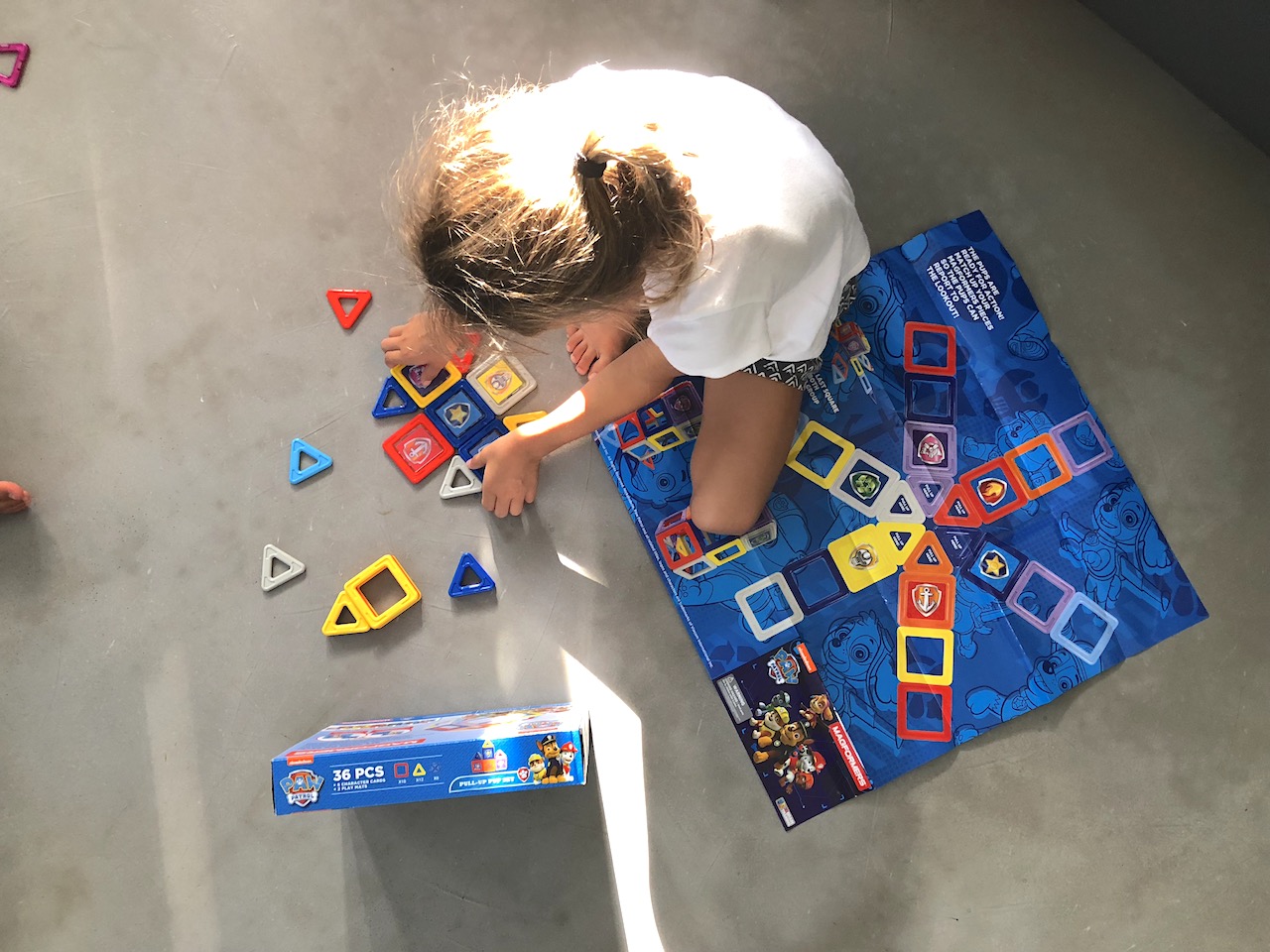 The kids got to it immediately. They built and built and built, filling in the square pieces with Paw Patrol cards. Those are the cutest things – one side has a pup from the show, the other one has a symbol pertaining to each character.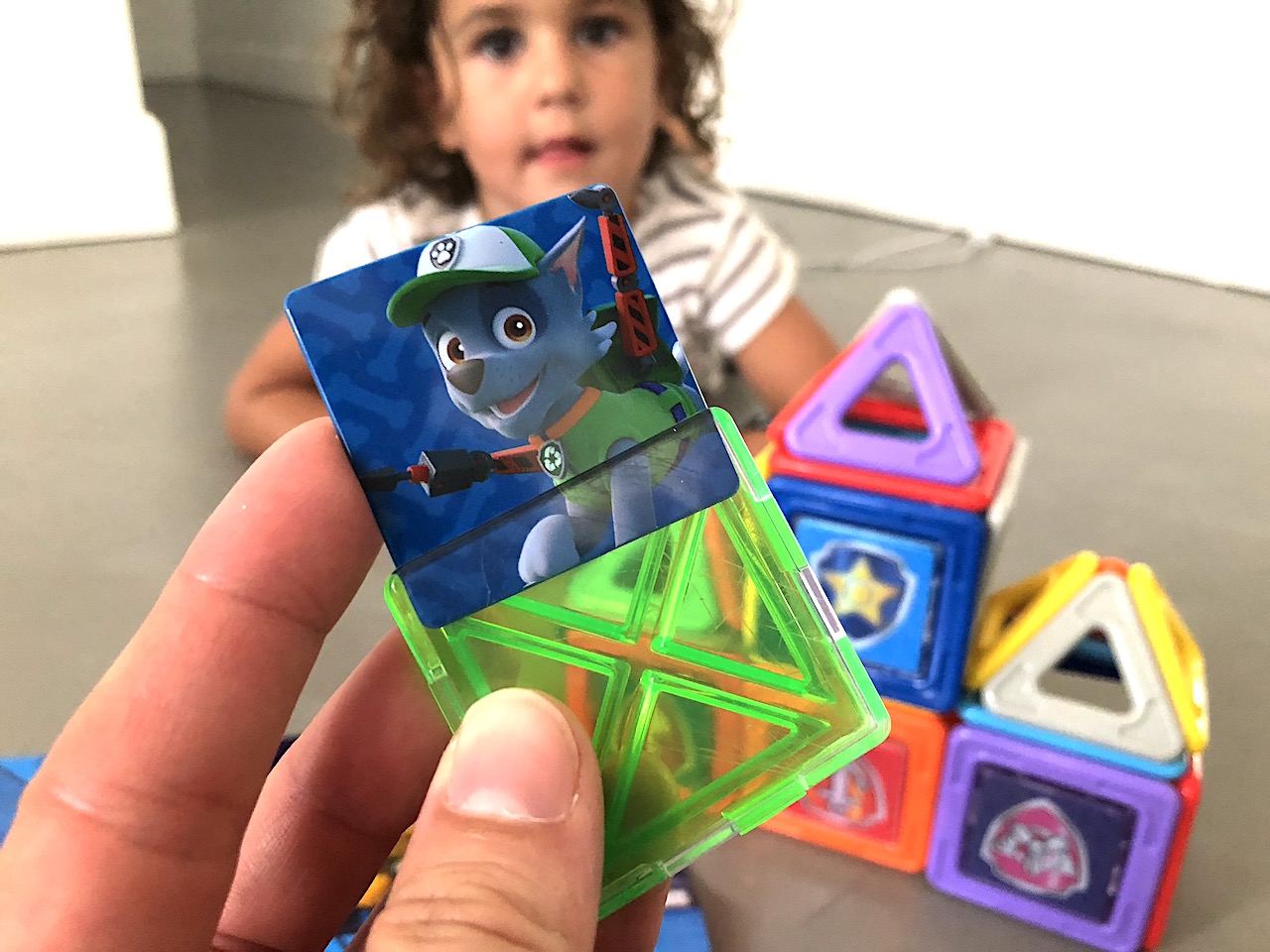 They now get to close the holes in any square they own since all Magformers sets are compatible!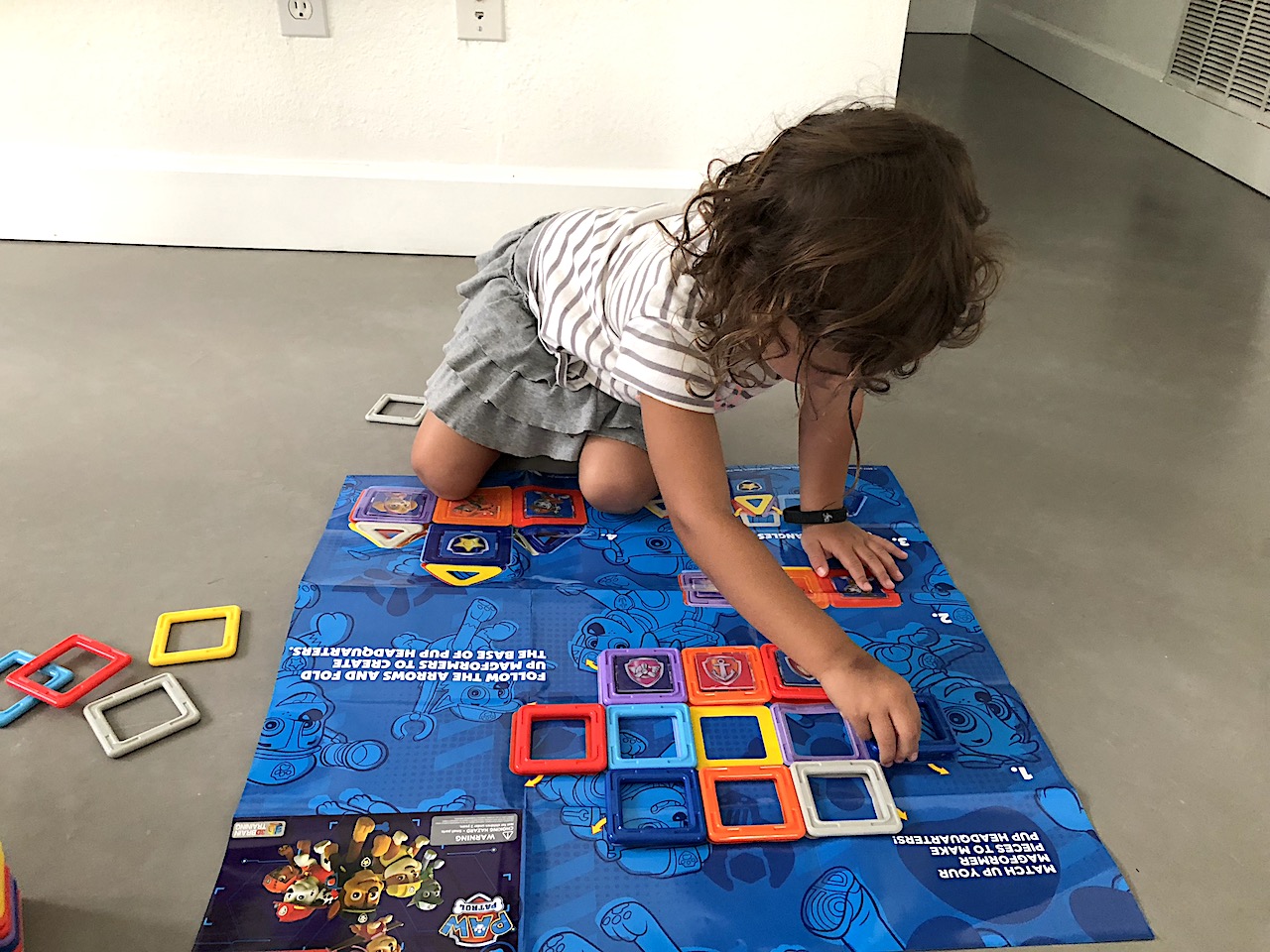 The set comes with 2 play mats, which makes it the perfect set for younger children – though older children who like Paw Patrol won't feel too old. On the play mats are 2-D shapes, which younger kids can use to lay down their pieces. Once everything is assembled, slowly lift where indicated and watch the arrangement become a sphere or a tower, etc.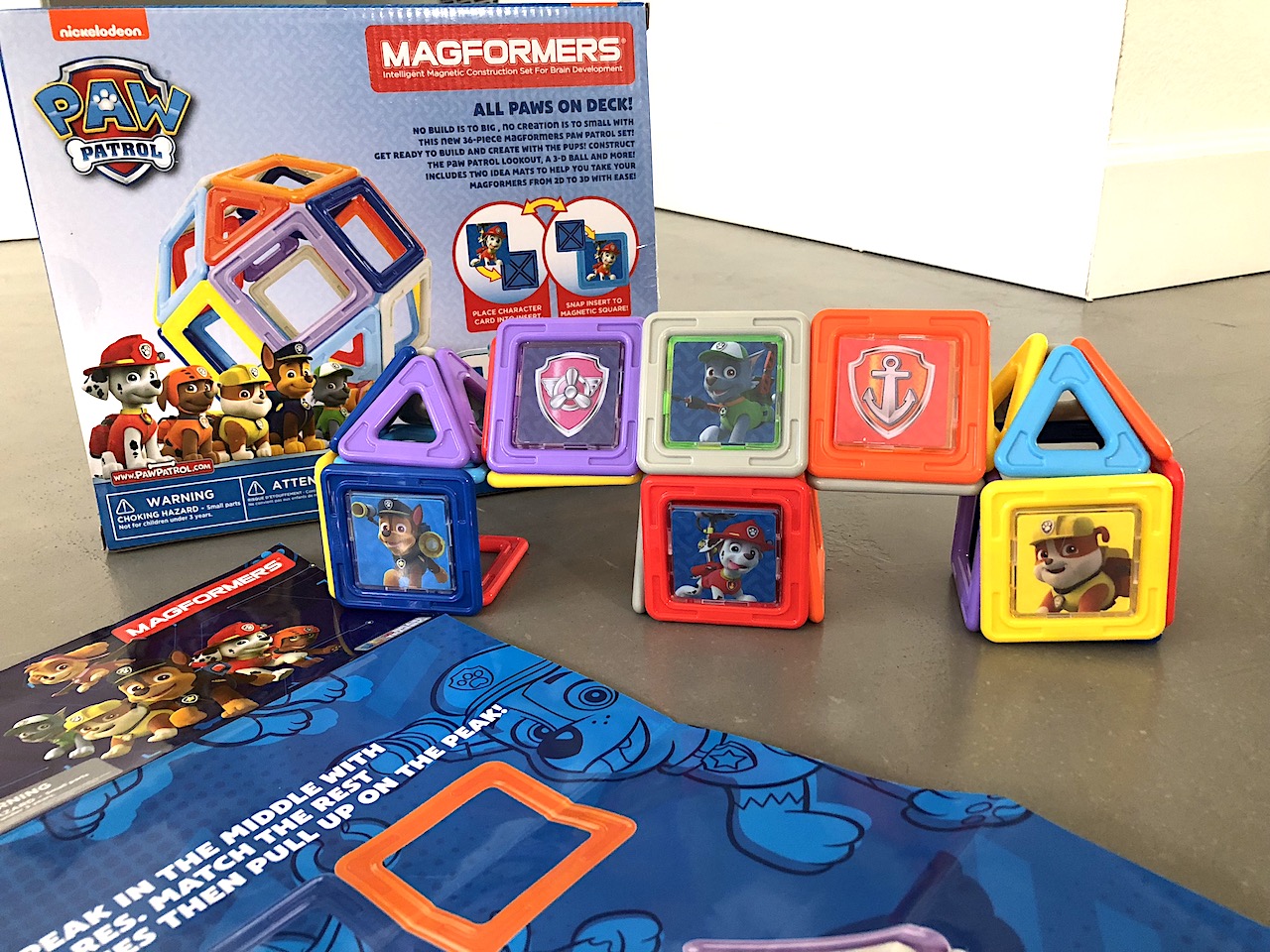 The 2-D to 3-D lift is Magformer's signature. But in this set geared at slightly younger children, per the theme, they made it very easy to understand with those amazing play mats!
Clicformers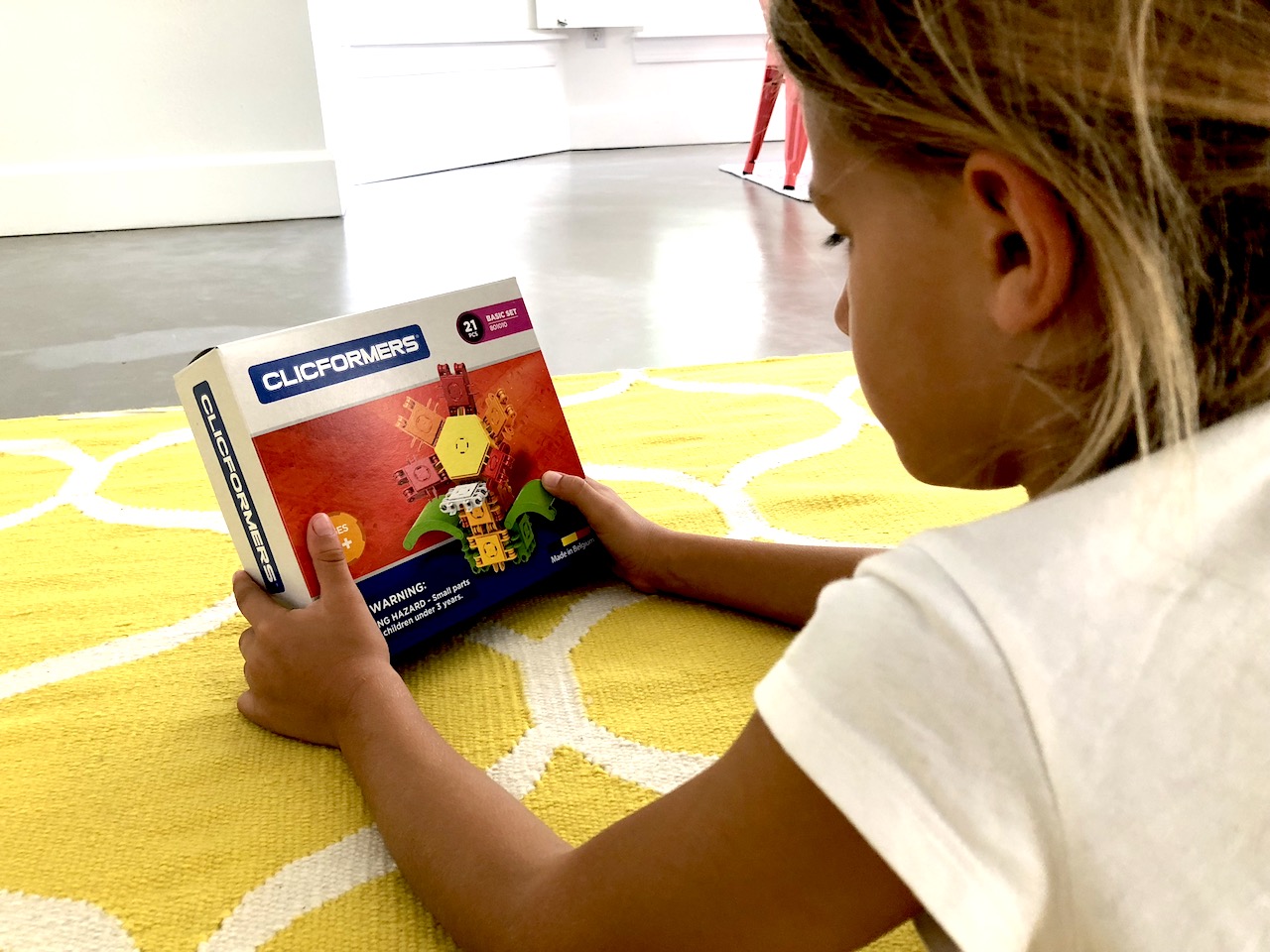 I have always kept an eye out for new products by Magformers. They have some amazing sets with wheels, robots, crazy shapes, themes, and more. But they came up with a new concept this year, which does not involve magnets. Clicformers
are an advanced educational toy that uses a unique clicking system.
The box shows a 4+ and I would say that my 6-year old had the most fun with it, though our 5-year old took a lot of interest in the Clicformers too. They are designed for kids ages 4 to 12 and older kids can have a lot of fun with them.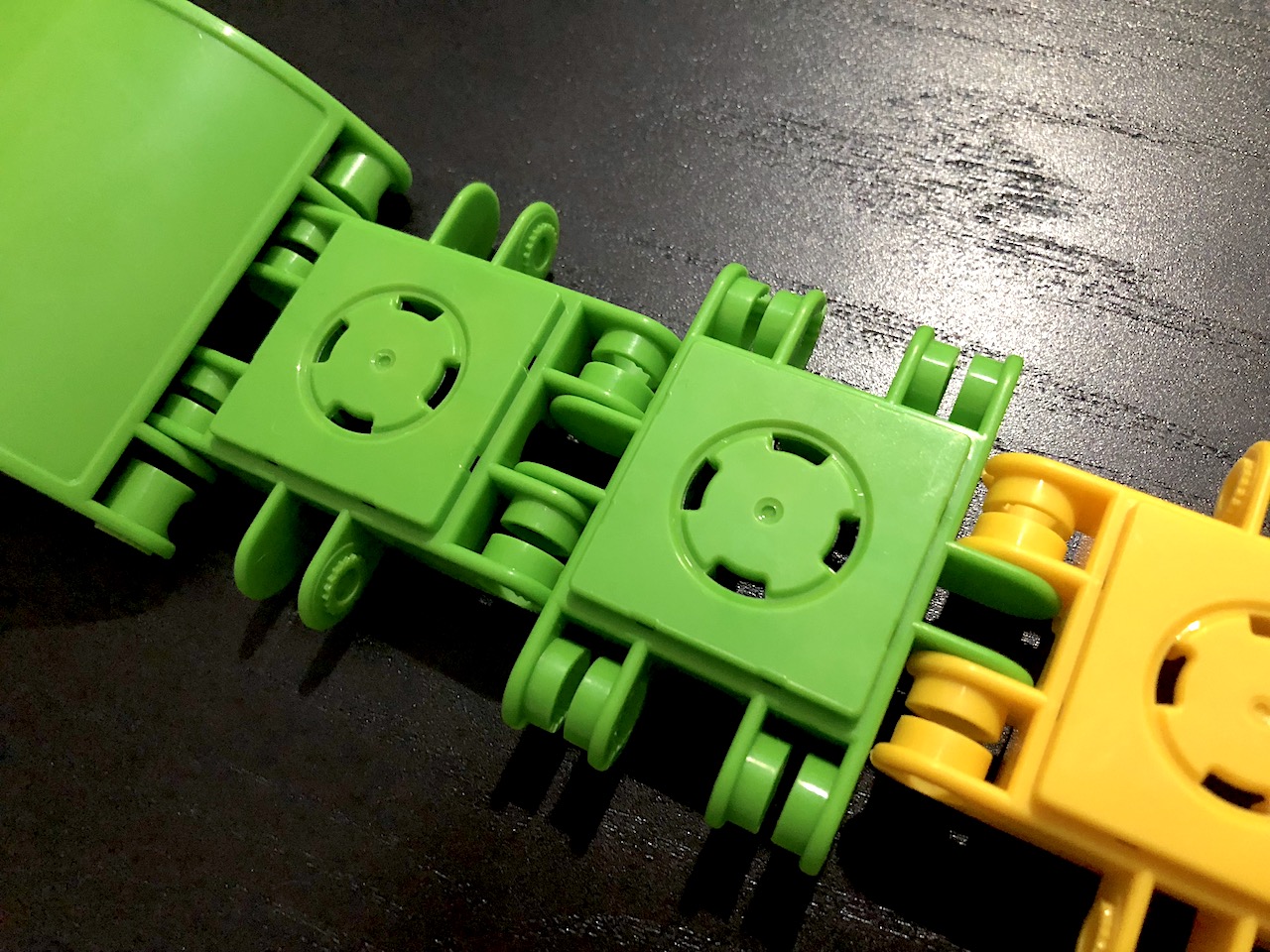 The tiles click and connect in 4 different ways, which makes it a fun articulated toy creation that moves in a bunch of directions. I loved how my daughter had to focus and think strategically to figure out the different ways she could make the pieces work for her idea.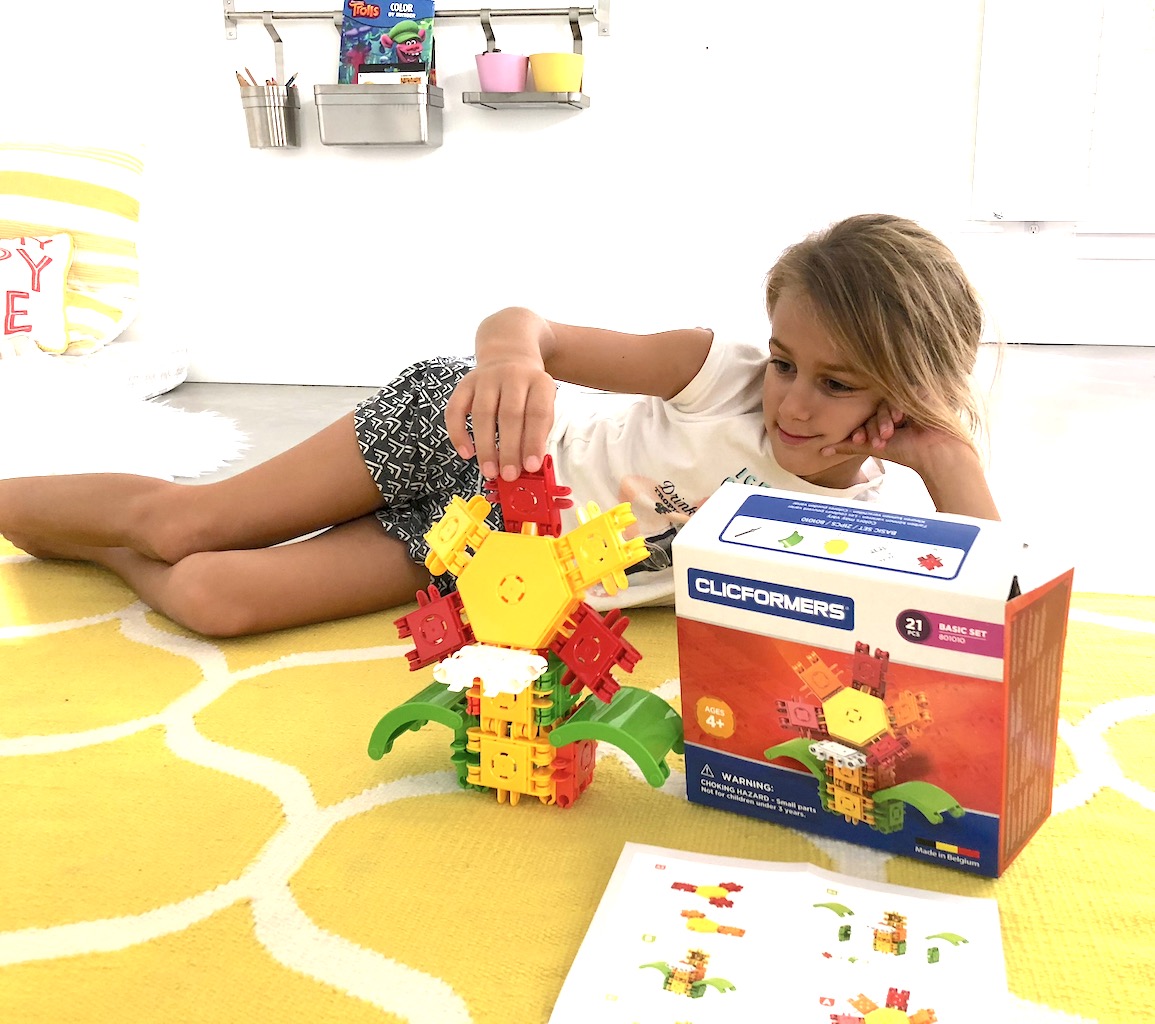 Clicformers are definitely a STEM toy, and if you're looking for a very smart option to develop your child's eye-hand coordination, strategic thinking, engineering mindset, creativity, and problem solving, I definitely recommend Clicformers. I was very impressed with how much can be done with a handful of pieces.
Mommy's Favorite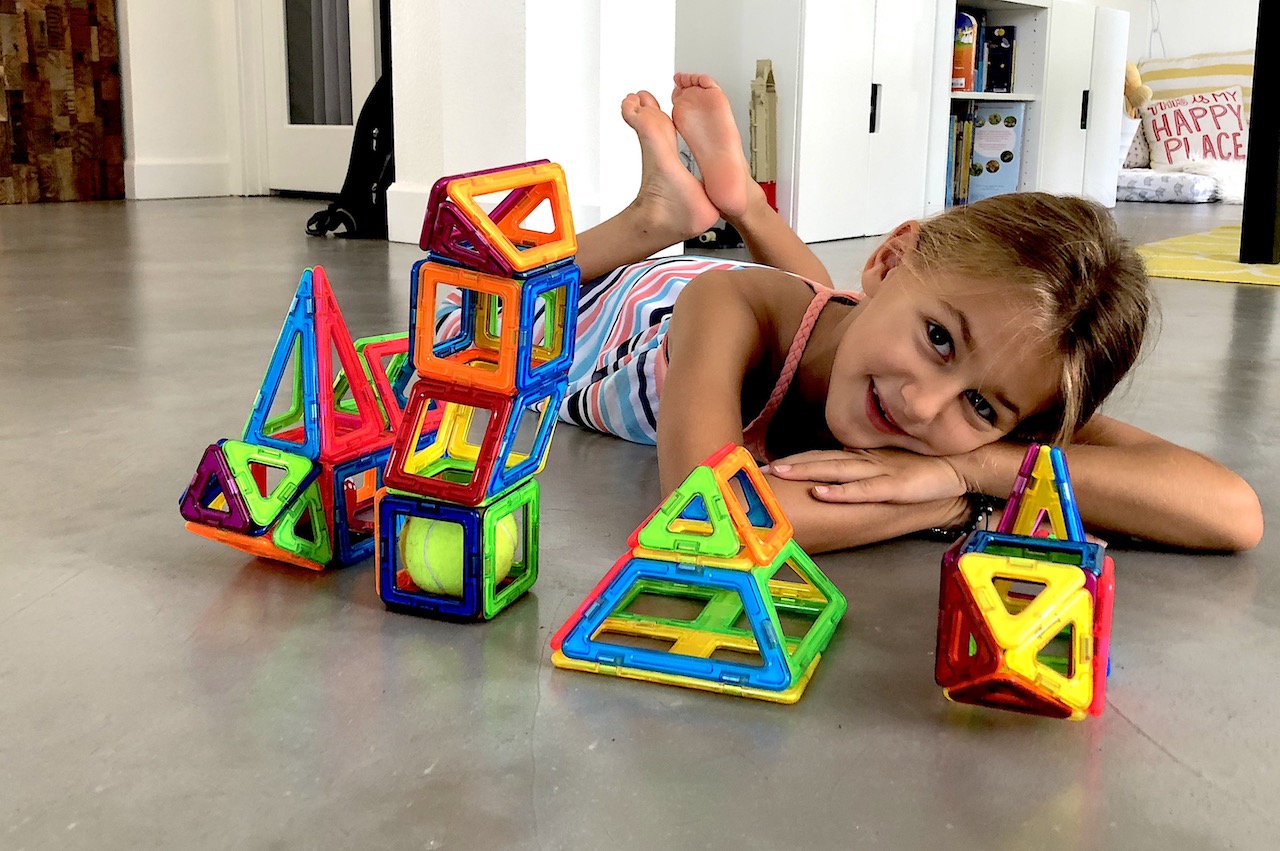 This is why I love Magformers' line of product and think everyone should have a set at home:
great for all ages
amazing toy to work on collaboration and team work
love the creativity it triggers
develops engagement and concentration
super easy to clean up since all pieces stick to one another
STEM-approved
100% imagination, no guide required, the kids create freely
extremely high repeatability
endless possibilities since all sets are compatible
Kids today have so many toys and distractions, it is so hard to keep them focused on anything. I can honestly say that Magformers and Clicformers will keep children excited and engaged for long periods of time, while developing essential skills they'll use in and out of school!
Enjoy building!
---
Enjoyed the article? Pin it for later!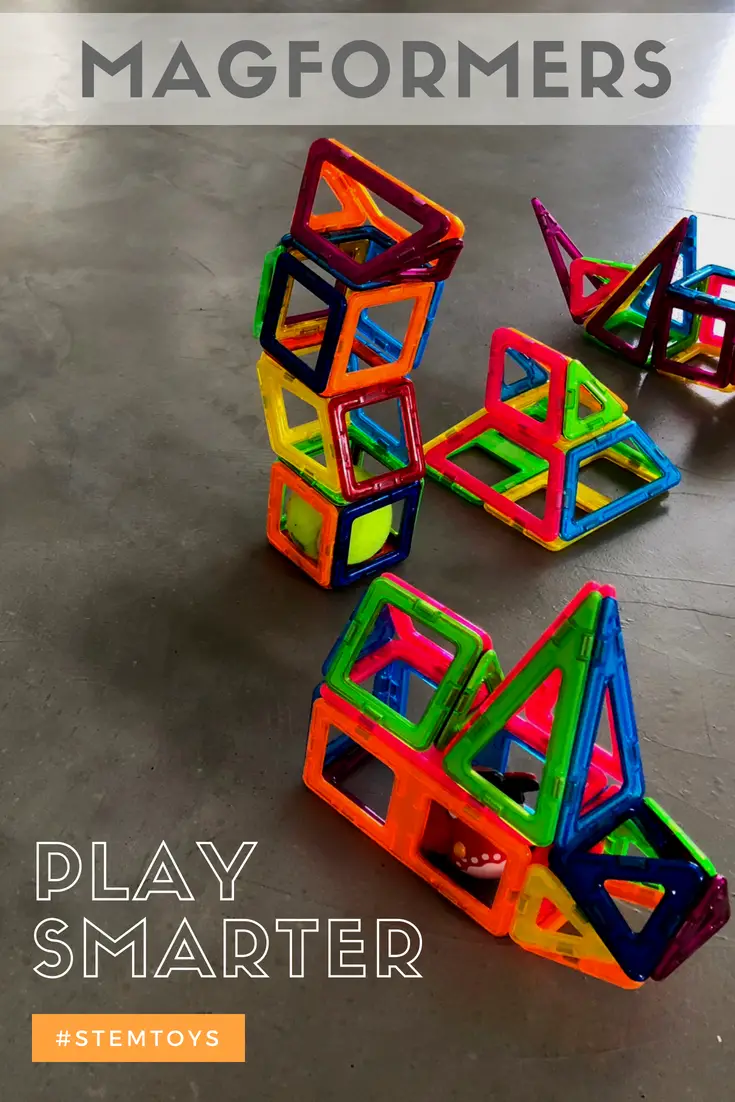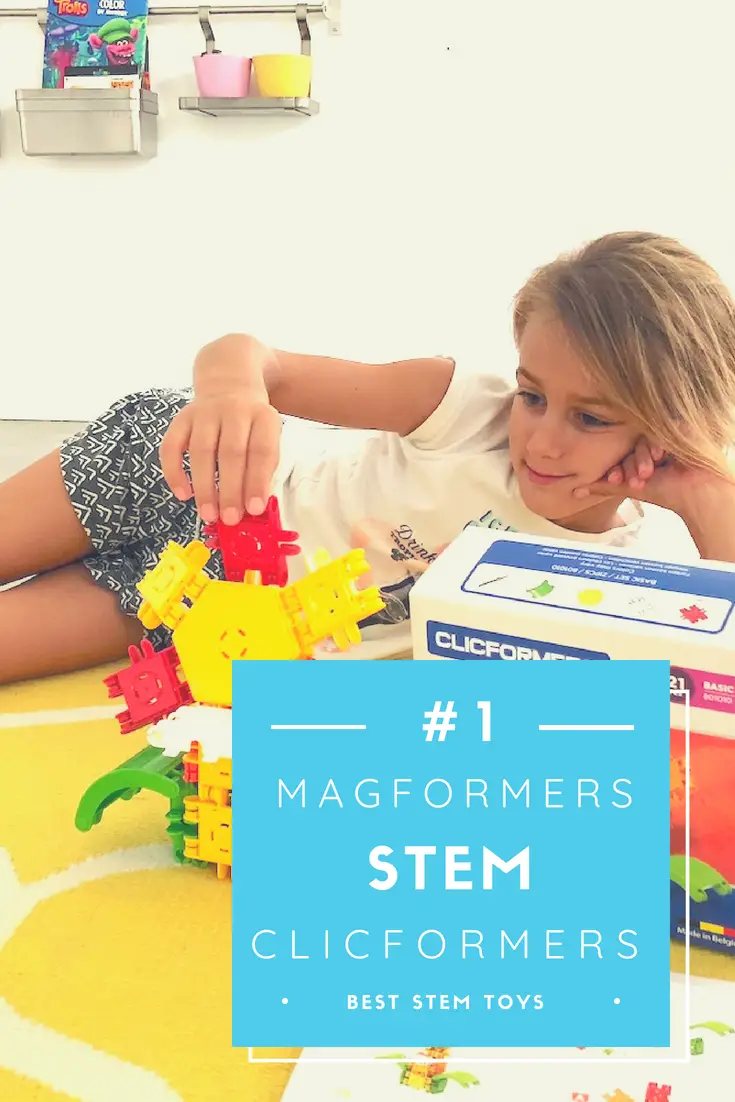 ---
Related articles you might enjoy: 
Crayola Window Markers 
10 Tips To Raise a Child Who Loves to Read
How To Get Your Child Ready For School
If you enjoy reading us, stay in the know by signing up for our newsletter!