Disclosure: This post may contain affiliate links, which means we may receive a commission if you apply and get approved for the Chase Sapphire Reserve card. While clicking these links won't cost you any extra money, they will help us keep this site up and running! Please check out our disclosure policy for more details. Thank you for your support!
You all know me. I like my dollars well invested and won't spend unless I get something valuable in return. When I first started looking into getting a new credit card, I wanted one with travel benefits. I was very happy with my Capital One 1.5% cash back on every purchase, and topping that would be hard. When I found the Chase Sapphire Reserve card and its yearly fee of $450 / year, the price tag honestly attracted my attention.
Here's what ran through my mind: "What do you get, that can justify a $450 yearly fee?"
And once I run you through all the benefits, you'll know why the Chase Sapphire Reserve card is the most valuable card for travelers and my favorite card in the wallet.
As always, the benefits of owning such a card are only worth it if you don't carry a balance with interest.
Travel Benefits
$300 Annual Travel Credit
The Chase Sapphire Reserve card is fantastic if your largest purchases are travel related, or if you like to redeem rewards toward travel. I would make sure that travel is part of your lifestyle so you can truly maximize the benefits of this card.
One of the most valuable benefits is a $300 annual travel credit. The credit is automatically applied when you make an eligible purchase and Chase is being very generous with qualifying expenses.

One of my first purchases with the Sapphire Reserve was a $22 parking charge at Sea World. My account showed an immediate credit and I never had to pay for that expense!
Once you receive $300 in travel credit each year, the cost of the card is really just $150! And what you get for $150 is unbelievable!
Complimentary Airport Lounge Access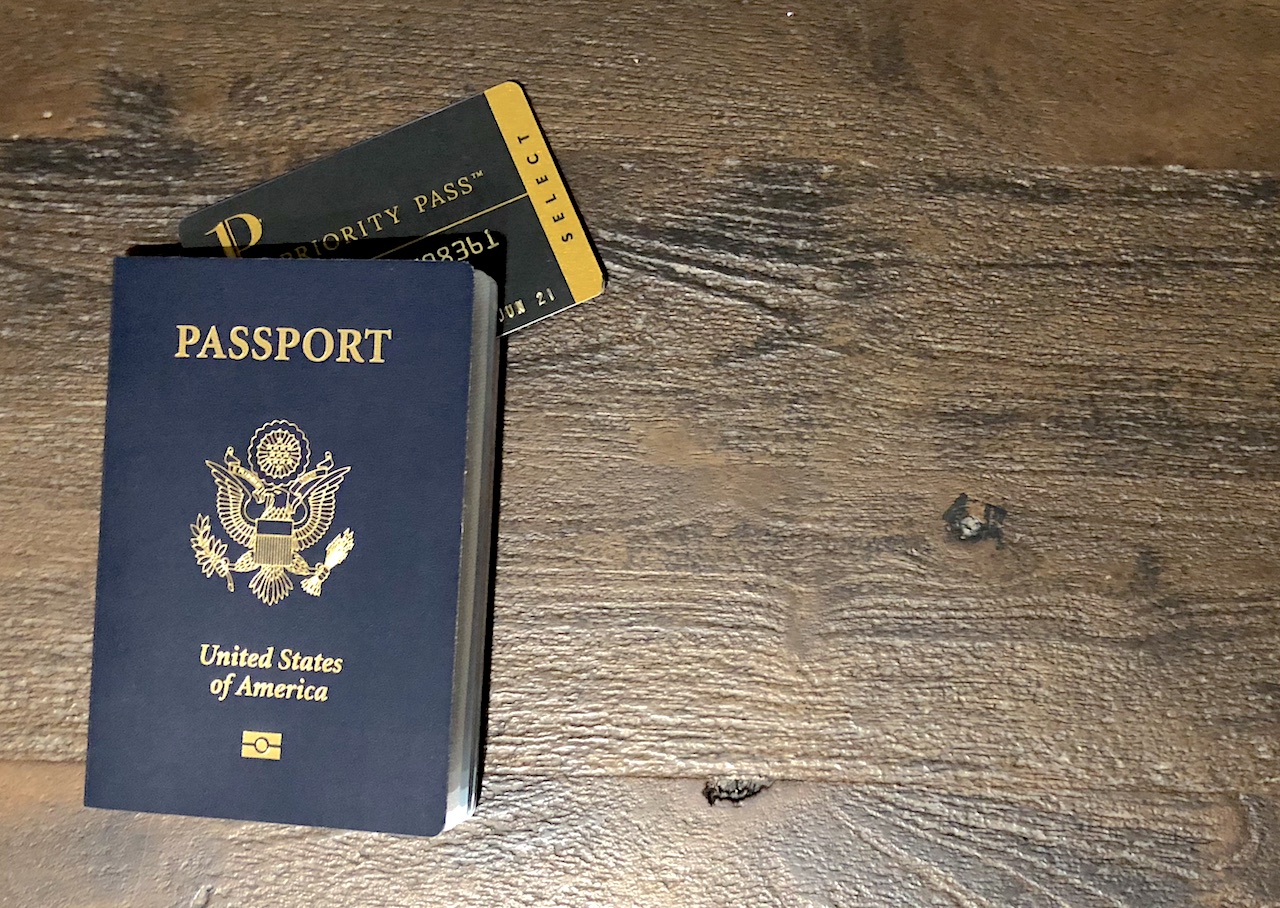 This one gets me overly excited!! With your Chase Sapphire Reserve card comes a free membership to Priority Pass Select. You and your authorized user ($75 per year), as well as 2 guests each, get access to over 1,200 airport lounges around the world! Additional guests accompanying you get in for $27. In most lounges, you will enjoy peace and quiet, warm food, drinks, showers so you feel refreshed before or after a long flight, free wifi and more! We love having access to lounges. It makes getting to the airport early and long layovers, so much more enjoyable.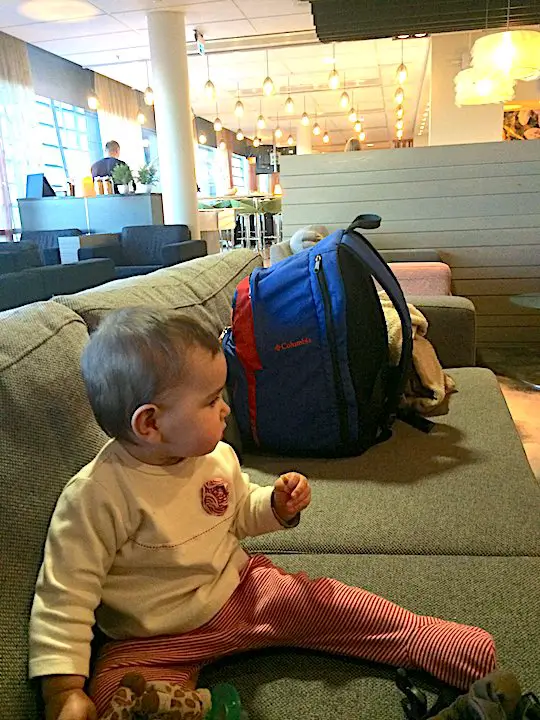 I find this perk very valuable. It adds so much comfort to my travel, especially with kiddos in tow!
Global Entry or TSA Pre-Check Credit
Every 4 years, receive a credit statement as reimbursement for the application fee when you pay for Global Entry or TSA Pre-Check with your card. Since the benefits are good for 5 years, your Chase card allows you to renew before expiration! Never pay for this amazing time-saving program again!
Global Entry expedites immigration clearing when you fly back to the U.S. It will require a background check, an interview, and fingerprinting but will save you very valuable time when the immigration lines are long. This benefit can be shared with friends and family, as long as you use your Chase Sapphire Reserve card to pay, you will see the credit on your statement!
Great Deals When Redeeming For Travel Rewards
This card is amazing when you use your points towards travel since they are worth 50% more when you redeem for airfare, hotels, car rentals, and cruise lines through the Chase Ultimate Rewards website. In other words, 50,000 points get you $750! That's a 1.5% value on all purchases, and 4.5% on every dollars spent on travel or dining (see more detail below). This is a total win over my Capital One, when I spend and redeem for travel!
1:1 Point Transfer
If you decide to transfer points to a leading airline or hotel loyalty program, you get a 1 for 1 value. For example, 50,000 Chase points = 50,000 airline miles. Transfer your points to the following loyalty programs:
Airlines Partners
Aer Lingus AerClub
British Airways Executive Club
Flying Blue Air France KLM
Iberia Plus
Korean Air SKYPASS
Singapore Airlines KrisFlyer
Southwest Airline Rapid Rewards
United MileagePlus
Virgin Atlantic Flying Club
Hotels Partners
IHG Rewards Club
Marriott Rewards
The Ritz-Carlton Rewards
World of Hyatt
This is one of the most flexible and generous mile transfer program in the credit card world!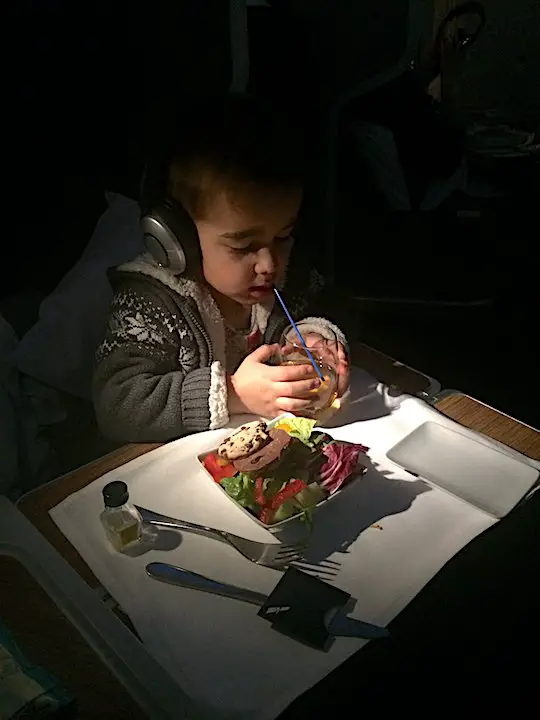 Use your points towards tickets or an upgrade for a long-haul and soon, you'll be traveling the world in business class!
Other Amazing Benefits

3 X Points on Travel and Dining Worldwide
I love this one. If traveling and dining is your lifestyle, this card will more than pay for itself. Every time you use your Chase Sapphire Reserve card on travel or dining purchases, you get 3 points for each dollar you spend! You still get 1 point per dollar on all other purchases. But the accelerated point earning is a great perk and once more, Chase is very generous. You earn 3 times the points on any dining purchase, from the local diner, to any fast-food and all other restaurants. No restriction to upscale restaurants, this perk is good for all dining options! This is a wonderful way to add up points even quicker!
Car Rental Privileges
Not only will you benefit from upgrades and car rental discounts when you enroll in leading car rental rewards programs, you can also decline the rental company's collision insurance in the U.S. and abroad, when you charge the rental to your card. I told you, this card pays for itself! Full collision damage waiver here.
All Sorts of Insurance and Reimbursement
Your Chase Sapphire Reserve card comes loaded with all sorts of insurances and reimbursement when you make the purchase using the card:
trip cancellation / trip interruption (up to $10,000 per trips)
baggage delay insurance (up to $100 / day for 5 days)
trip delay reimbursement (up to $500 per ticket)
roadside assistance (up to $50 / incident 4 times / year)
lost luggage reimbursement (up to $3,000 per passenger)
travel accident insurance (accidental death or dismemberment coverage of up to $1M)
emergency evacuation and transportation (up to $100,000)
emergency medical and dental benefits (up to $2,500 when you're >100 miles from home)
I hope no one ever needs those services, but if you do, you'll be so glad you used your Chase Sapphire Reserve card!
Luxury Resorts and Events Benefits
Enjoy The Luxury Hotel & Resort Collection, exclusive to Chase Credit Cardmembers – 900 luxury hotels and resorts worldwide including daily breakfast for 2, a special benefit unique to each property, complimentary wifi, room upgrade and early check-in/late check-out when available.
When traveling to a Relais & Châteaux, enjoy an accelerated access to Club 5S.
Access to exciting sports, entertainment, and dining events through Chase Experiences. On most of those, 100 point are worth $1. For example, 25,000 points will give you and a friend the opportunity to deliver the official game lineup to the home plate prior to an Arizona Diamondbacks home game at the Chase Field (a $250 value).
Current Sign Up Promotion
Chase has a very attractive promotion right now. Get approved for the card, spend $4,000 in your first 3 months, and receive 50,000 points – a $750 value if you redeem for travel through the Chase Ultimate Rewards portal!
No Foreign Transaction Fees
This one is common for credit cards, but always nice to know that you won't overpay outside of the country. And since your Chase Sapphire Reserve card is a VISA, you won't run into problems at smaller foreign shops since most accept VISA, unlike the "fancy" American Express, usually only accepted at larger stores in bigger international cities.
Most Valuable Credit Card For Travelers
The Chase Sapphire Reserve card offers incredible value! You honestly get more than your money back every year if you maximize the use of this card. We love it and know that you will too!
---
Enjoyed the article? Pin it for later!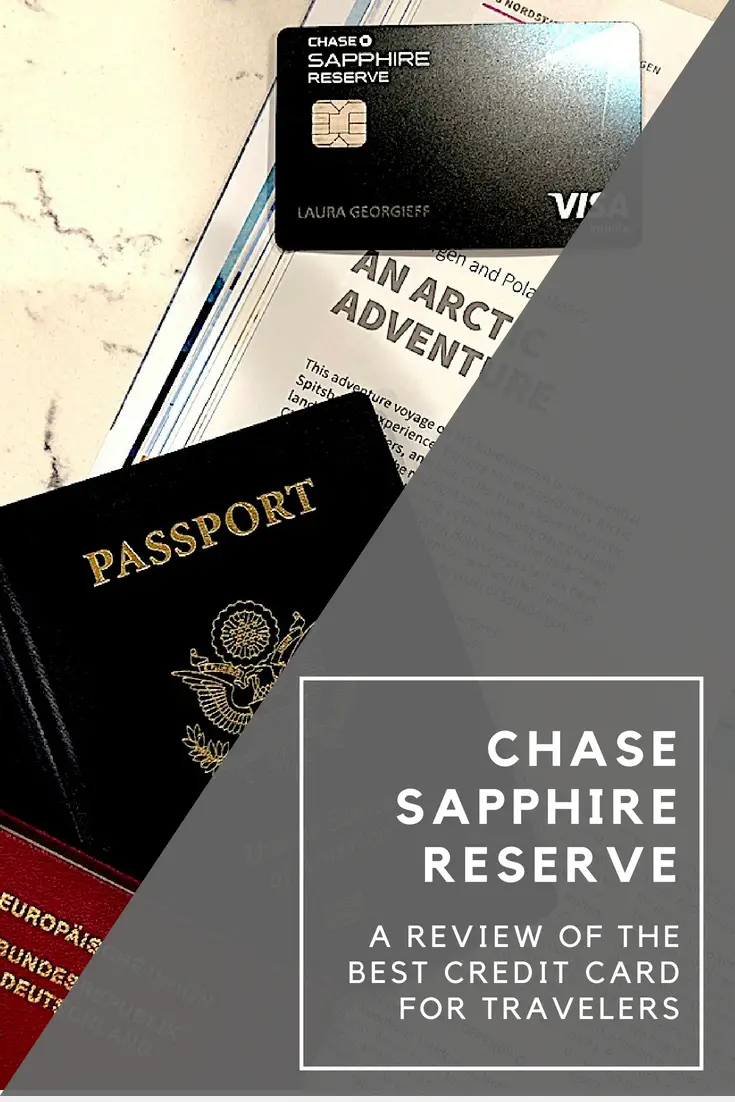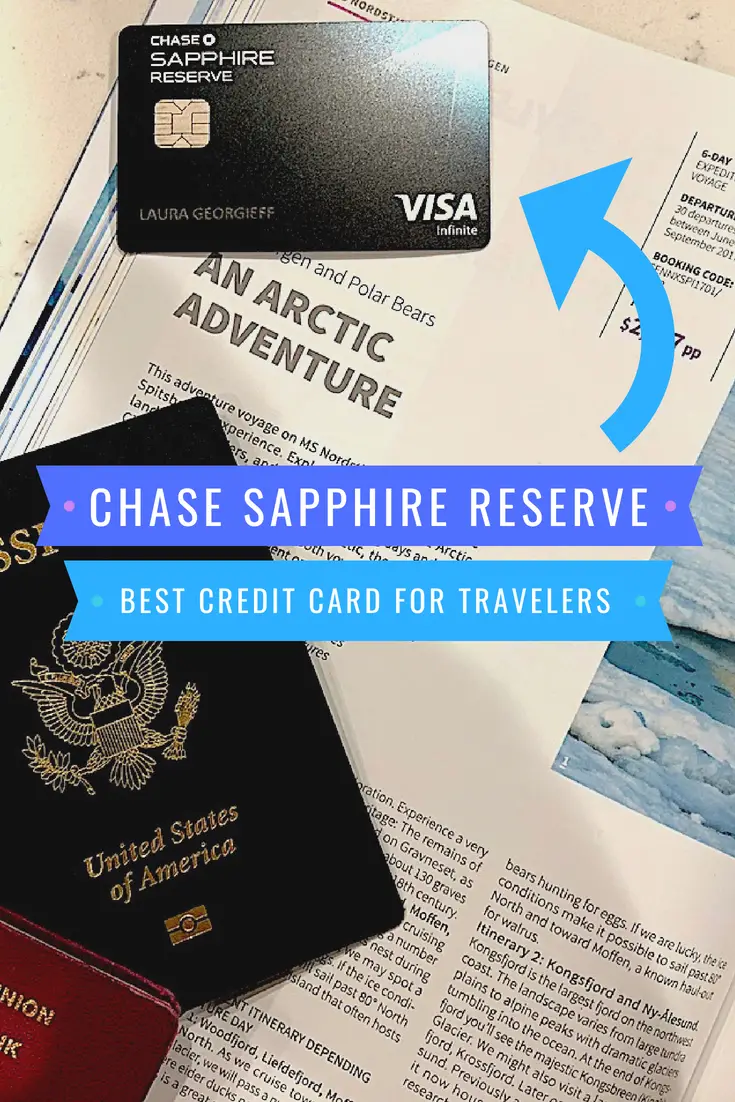 ---
Related articles you might enjoy:
Luxury Cruising OnBoard Seabourn
12 Photos That Will Make You Want To Visit Norway
Hilton Labriz Resort & Spa, Silhouette Island, Seychelles
If you enjoy reading us, stay in the know by signing up for our newsletter!