Disclaimer: I was not paid to write this article and am receiving nothing in exchange. This review reflects my opinion and family's personal experiences.
Most of us would venture to far-away destinations if plane tickets were cheaper. I might just have the solution for you, with no compromise on quality! If I told you that you could fly to Paris for $195 one-way from L.A., $175 from Florida, or $145 from NYC, would you see yourself traveling more?
Being from Europe, living in the U.S., means that we fly back and forth quite a bit. With 3 kids in tow, paying for 5 full airfares can be very costly and we used to only fly back once a year. Now that we have discovered Norwegian Air however, we are able to go back more often and make sure the kids don't miss out on precious family time.
Related: 5 Hacks to Save Money on Flight Tickets
Norwegian Air
I hate calling Norwegian a discount airline, because of the negative connotation attached with that word. I prefer thinking about it as a low-cost long-haul airline.
What our family loves best about Norwegian is the extensiveness of their non-stop flights. If you are traveling with young children, especially, you will love the convenience of their non-stop flights.
We have flown direct to Oslo, Paris, and Barcelona from Florida and loved everything about our experience.
Modern Fleet

They have one of the youngest fleets in the industry, with brand new and beautiful aircrafts. We loved the dialing shading windows, ambiance lights mimicking the various time zones, and new and bright interiors.
Only Pay For What You Need
When we fly eastbound, from the U.S. to Europe, flights typically leave late at night and fly through the night. We pack ourselves a dinner for the airport, hop on the airplane and everyone is tired enough to go to sleep.
We don't need meals or drinks and appreciate not having to pay for it. On the flight back, which are daytime voyages, we pre-purchase the meal and drink upgrade.
You can also save by not reserving a seat and purchasing less luggage. So if you were to fly from NYC to Paris with only a hand luggage, no seat reservation and no onboard food, you'd be charged the one-way charge of $145, including taxes.
Related: 3 Essentials to Keep Airports Cheap and Fun with Kids
True Non-Stop Flights
Unlike many other airlines, Norwegian does not transfer through a hub. In other words, their flights don't layover in Oslo, for example. They are truly non-stop flights from your U.S. airport to your international destination, and vice-versa.
You will also find that you fly to and from actual international airports. There is no scam with destinations. When you book a flight to Amsterdam, you fly to the actual international airport… not a small airport an hour and a half away from the city.
Free Wifi
I love this one! One way for Norwegian to keep their prices low is by having a modern fleet that uses less fuel and by keeping their planes light by not equipping each seat with a screen. Instead, Norwegian gives you access to free wifi on most of their European flights and flights between the U.S. and the Caribbean.
In-Flight Entertainment
When traveling long-haul, expect a modern aircraft with individual screens and in-flight entertainment. One more reason I don't like to call them discount!
Caribbean in Winter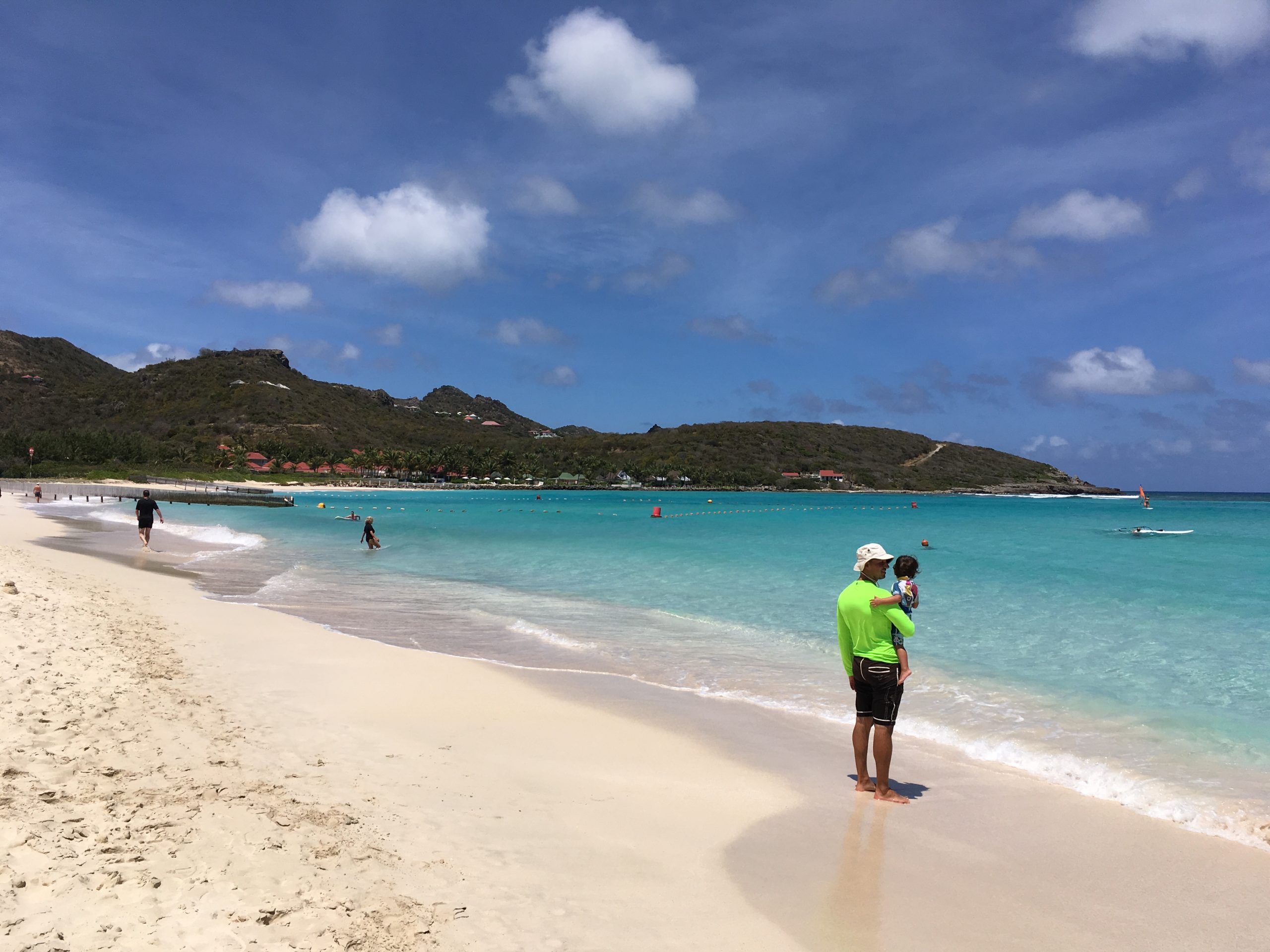 Longing for warm sun in the winter? Norwegian is flying from select American cities to the French Caribbean. Ever wanted to visit Martinique, Guadeloupe, or Cayenne? I am seeing one-way flights to Martinique for $99 from NYC and $69 from Fort Lauderdale!!
Great Service
No matter where you are flying to, Norwegian does not compromise on service. Their crew, mostly American, is always ready to help with a smile. We have only had wonderful experiences flying with them.
Flying Premium
The premium cabin is available on Norwegian's international long hauls. It is a hybrid between what is formerly known as Economy Premium and Business Class. With 55 inches of leg space, you won't lay flat, but close.
Included in the price of your ticket are 2 meals, complimentary drinks, seat reservation, 2 checked bags of 20 kg, fast-track check in, lounge access in selected airports and a USB charger and power outlet at your seat.
And my favorite feature is the price tag – 2 to 3 times cheaper than on other airlines.
Where To Book

You can book directly online on their website or use the help of a travel agent.
A travel agent will be able to offer you a package, inclusive of seat reservation, 2 checked bags, and food on board.
If you are thinking about booking your next trip with Norwegian, I'd be happy to help you get some of the best value in the air!! Just email me at laura@frugalforluxury.com 
Where Are You Going To Next?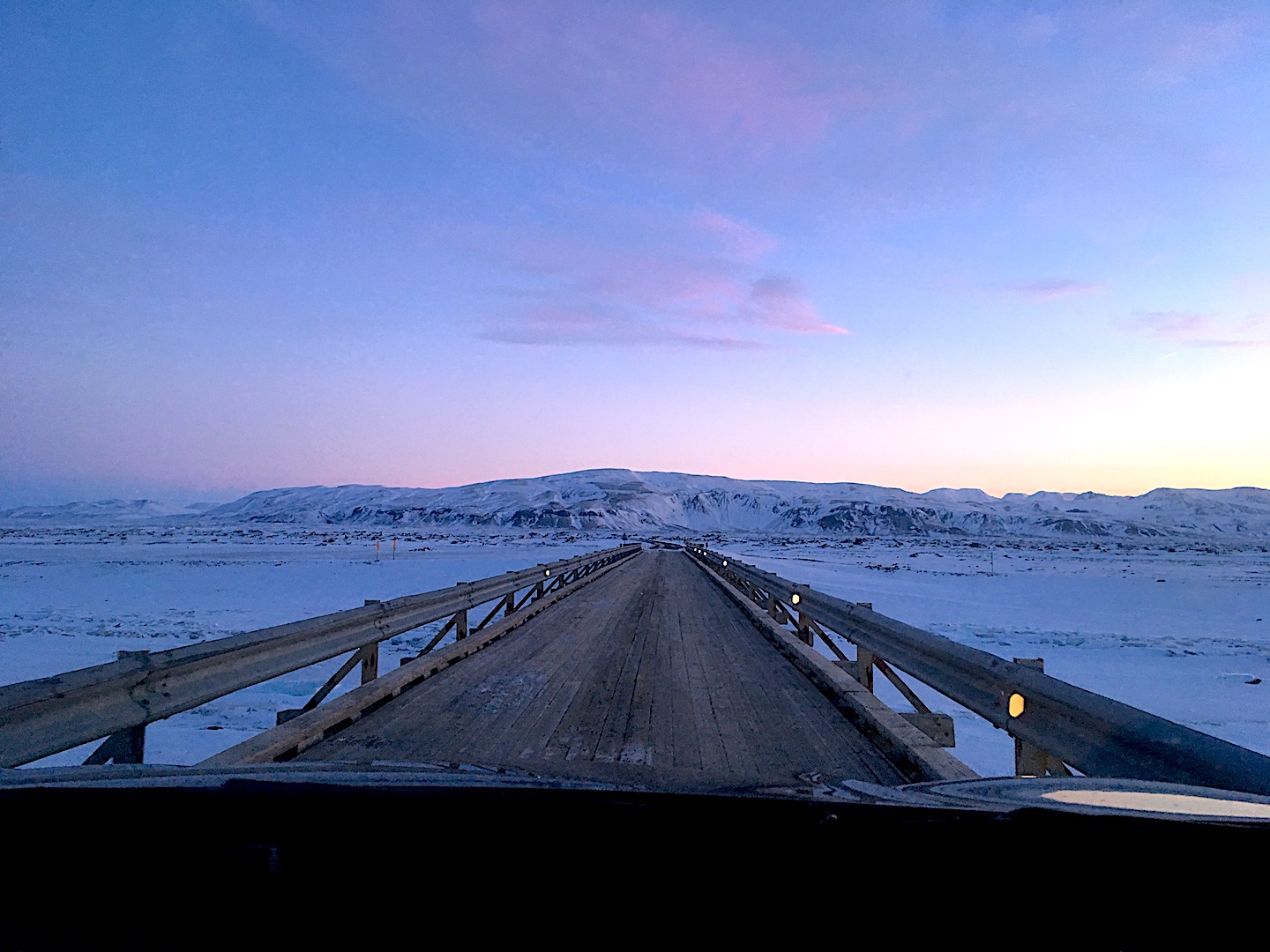 We are thinking about going back to Iceland sometimes soon and travel the northern part of the country. We will be checking Norwegian's fares when booking that trip. I hope you find their value as high as we do and can enjoy traveling to far-away destinations more often!! It is a BIG world with so much to see…
---
Enjoyed the article? Share on social media or pin it for later: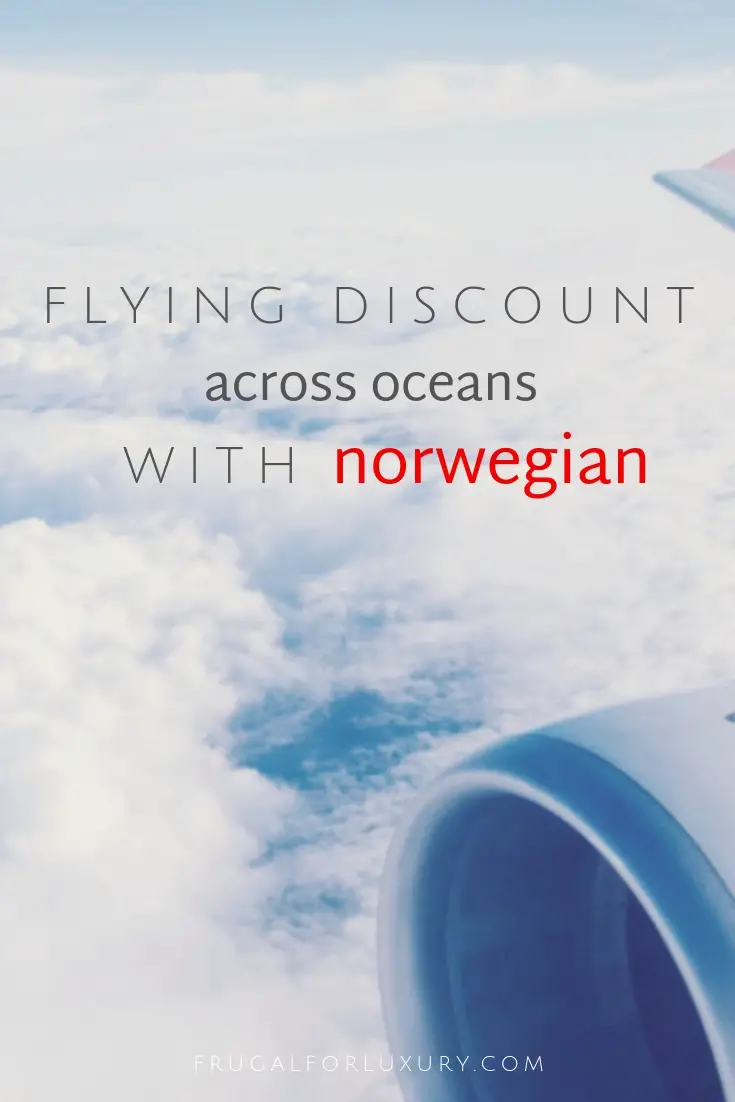 ---
Related articles you might enjoy:
Why NOW is the Perfect Time to Start Traveling with your Kids
5 Hacks to Save Money on Flight Tickets
10 Sanity-Saving Tips for Traveling with Kids
If you enjoy reading us, make sure to sign up for our newsletter to stay in the know!