Disclaimer: This post may contain affiliate links. Please read our disclosure policy for more information.
I don't know about you, but comes November and I get super excited for the next two months. November is my birthday month, then comes Thanksgiving, and Christmas a few weeks later!
And what means Holidays, usually means travel. Even if just for a few days or a few miles, over 50 million Americans travel over Thanksgiving / Christmas. Whether you plan on visiting family and friends across town, the country, or oceans, the last thing you want, is coming back to a burglarized home.
Shockingly, the FBI states that a home burglary happens every 13 seconds in the United States. While it is easy to think that it only happens to others, we can all follow a few steps to stay safe while away from home.
I talked to Krav Maga Worldwide, the industry leader in safety and self-defense, to get their recommendation on keeping our homes safe this travel season.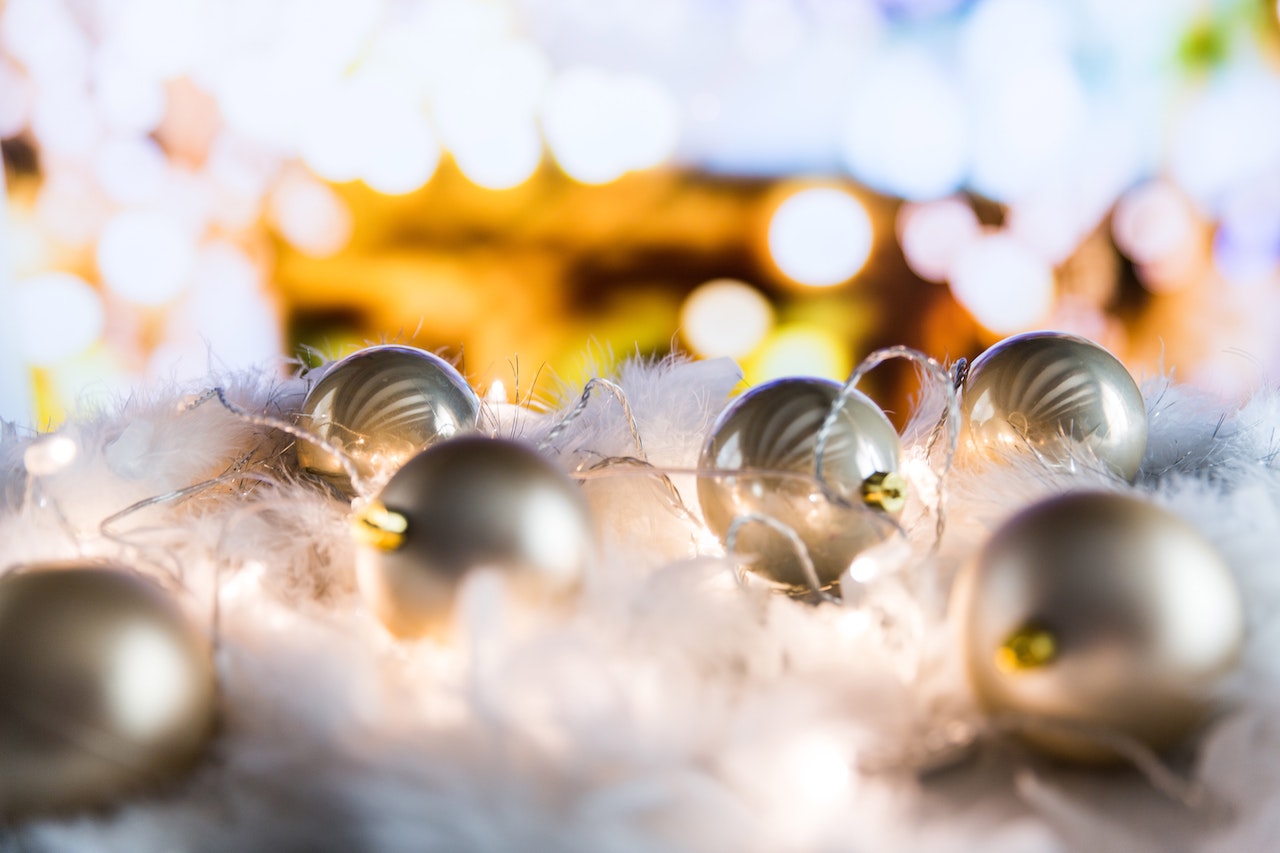 I. Doors, Windows, and Locks
This one is fairly straightforward but I know that my husband likes to double and triple-check before leaving home. Are all doors and windows closed and locked?
We love having connected locks that allow us to check the status of our doors while on the road! They bring us peace of mind when we are away from home.
Krav Maga Worldwide recommends installing well-made deadlocks on all exterior doors, which should be sturdy metal or solid wood. If you have glass sliding doors, installing a dowel or a pin on them can prevent someone from coming in.
When it comes to automatic garage doors, Krav Maga recommends ensuring that the overhead garage door has a lock and to activate it for added safety.
2. Lighting
If you know me just a little, you know how much I hate wasting electricity. When our family traveled last Christmas, a couple of friends told us we were crazy to not leave some of our lights on. So instead, we simply scheduled our smart lights to turn on and off at times we typically turn them on and off when at home.
Krav Maga Worldwide recommends installing adequate lighting around the home, especially on walkways and entry areas. They strongly suggest having motion sensors on outdoor lights and using at least two timers to turn lights on and off in a logical sequence.
3. Landscaping
I loved this one! I had never thought about it and it makes so much sense. Put yourself in the skin of a burglar and think of ways to approach your home while staying out of plain sight. You would probably hide behind trees and bushes.
As you prepare to leave your home, spend a little time trimming the plants that could create opportunities for intruders to hide, especially those near windows, as they can be used as cover for breaking in and entering!
4. Cameras, Alarms, and Other Safety Gadgets
As I mentioned earlier, we love being able to check on our home while away. We use our indoor and outdoor cameras to keep an eye on what is going on. We use our connected locks to make sure the home is safe. And we use our connected light switches to time lighting in the home.
Krav Maga recommends researching hi-tech gadgets to help monitor your home while away. Cameras, alarms, smart locks, and other gadgets can it make harder, or even deter, burglars from entering your property.
This is what we use to keep our home safe:
Indoor and outdoor cameras: Zosi Cameras – easily access live footage of your home on mobile devices and record via motion detection to replay at anytime!
Door bell: Ring Door Bell – record a video of what plays in front of your door when the motion sensor is activated
Connected locks: Schlage Z-Wave Deadbolt – lock and unlock remotely on your mobile device, or using voice control on Alexa. Very practical if you need to let a neighbor in, for example!
Light switches: Leviton Z-Wave Light Switch – automatically schedule for your lights to turn on and off at your preferred times
Z-Wave hub: Samsung SmartThings Smart Home Hub – that is the base and what will connect all of your devices since all of the above are z-wave!
5. Neighbors
If you know and trust your neighbors, inform one or more that you will be gone and ask them to keep an eye out for you. You can decide to give them a spare key to the home or set up a guest code on your digital lock, if you will be unreachable or unable to unlock from your mobile device.
If you're expecting packages, the Holidays are unfortunately a time when many packages go "missing." Ask a neighbor to collect mail and packages to avoid theft and/or alerting burglars that the home is unoccupied. Recently, I walked in front of a home in my neighborhood with 5 daily newspapers all over the front yard. You wouldn't want that to be your home!
If you don't have a neighbor willing to pick up your mail, Krav Maga suggests having the post office hold all mail and packages until your return.
Happy Holidays!
No matter your faith and celebration preferences, I wish you all a happy Holiday Season! I hope everyone has safe travels and found those tips useful to ensure your home stays safe this Christmas.
A huge thank you to Krav Maga Worldwide for their wonderful tips. You can find more information on their website HERE, or on their Facebook page and Instagram feed!
Happy Holidays you all!
---
Enjoyed the article? Pin it here!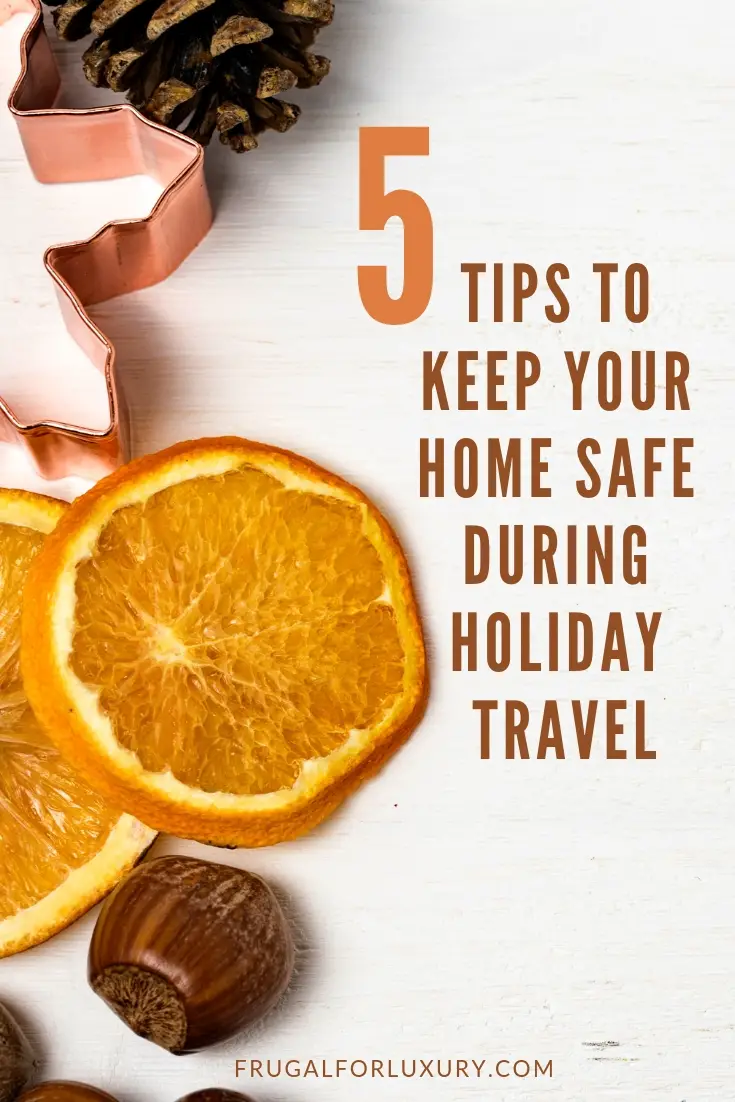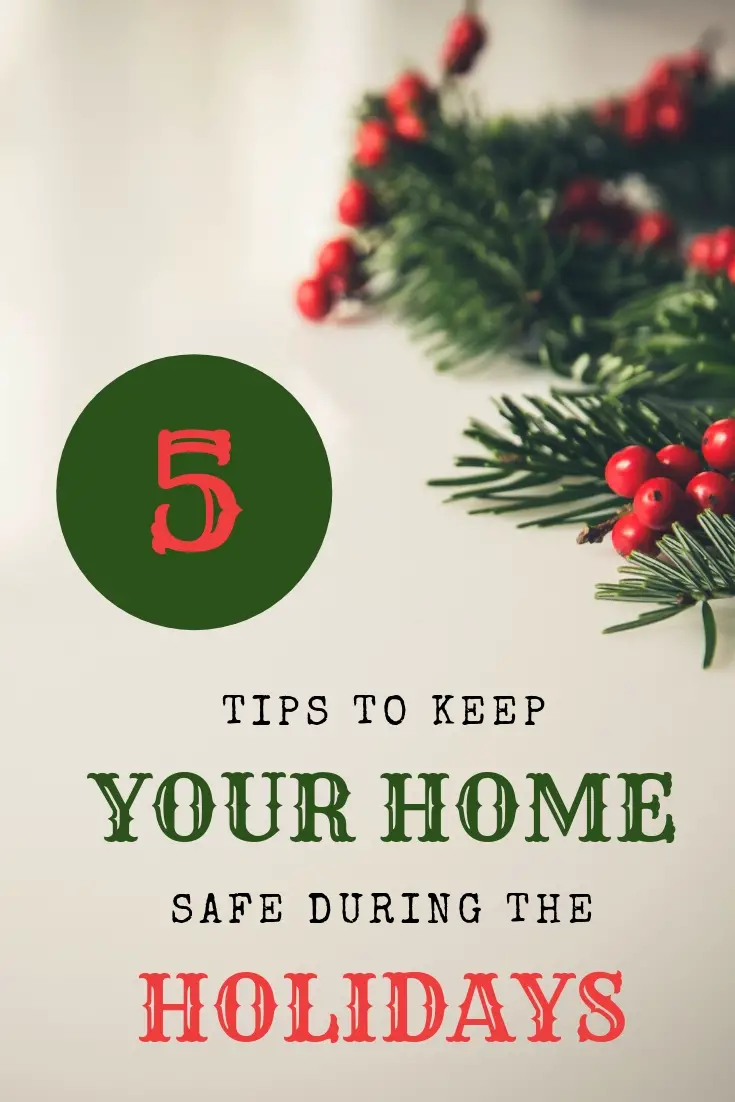 ---
Related articles you might enjoy:
50 Alternatives to Christmas and Birthday Gifts for Kids
3 Classic Board Games for the Whole Family
Sleeping Tips for the Spookiest Time of Year
If you enjoy reading us, join the 500+ readers who subscribed to our newsletter to stay in the know!