Note from Laura:
Have you all noticed that Travel Hacking is everywhere online? We hear of hackers who travel for next to nothing, either using credit card hacks, or other ways to find cheap or free air travel. While we would all love to join them, it is all a bit of a mystery to most of  us!
I recently chatted with Melissa, the Lead Copywriter at Giving Assistant, who asked to share 21 secrets that travel hackers don't share. Giving Assistant aims at transforming consumers' online spending into charitable action, which immediately grabbed my attention. So without further ado, here are her 21 Things Your Favorite Travel Hacker Won't Tell You!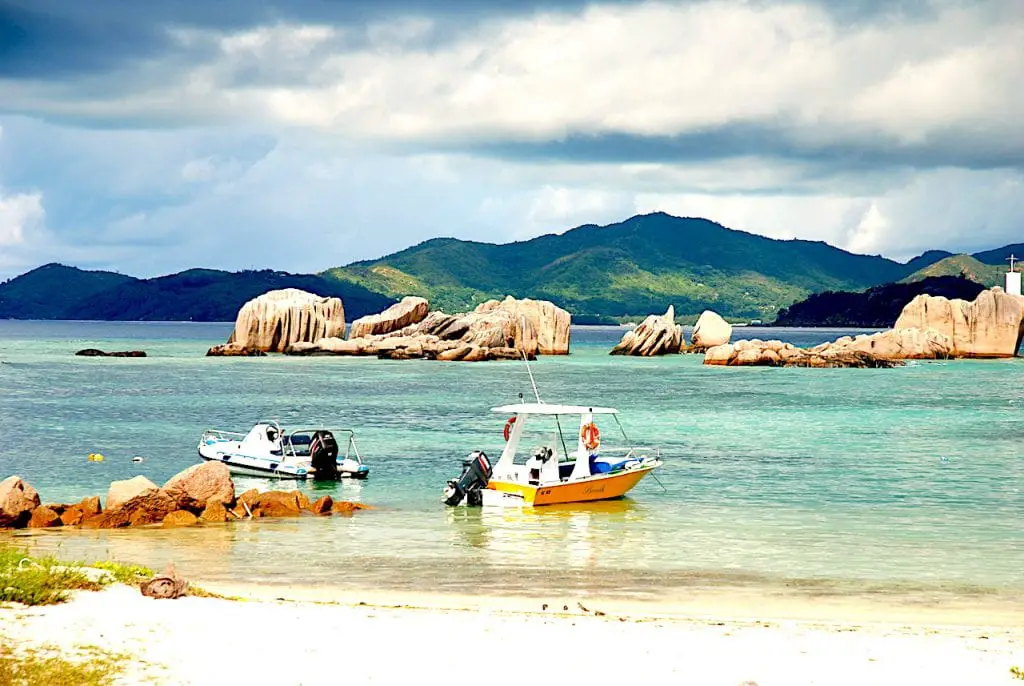 Travel hacking is the way to travel for less lately, and for good reason. If you're dedicated to the cause and stay organized, then you're capable of working your way to vacations in the locations of your wildest dreams that are far below ticket price. 
There are resources all over the internet teaching the tricks of the travel hacking trade, but let's face it: Everyone is bound to keep a secret or two to themselves. We dug deep into the world of travel hacking to uncover some of the most valuable tips of all.
You don't have to be an existing customer of an airline or hotel to join their loyalty program. Many people are invited to join after their first encounter, but you can sign up for these programs at any time.
Pay attention to the ways you can earn points in various programs outside of using their direct services. Some programs allow you to earn points with partner companies and chains.
Research the limitations of credit card companies before you apply. For example, The Globetrotting Teacher has explained Chase's "5/24" Rule, which says they won't accept anyone who has been accepted for 5 other credit cards in the last 24 months from any bank, regardless of credit score. By putting in the extra work, you can avoid potential issues.
You can use your credit card just about anywhere (if you're careful). As long as you can pay your credit card as if you'd used a debit card by the end of the month, you're all set. Use cash or debit only when necessary.
Consider all different areas of your life when researching what cards or programs are best for you. Having a card that can earn you the most points if you drive your car frequently won't be useful to you if you commute via mass transit, for example.
You can earn with a low credit score, slowly. You can sign up to a dining program using your debit card if a low credit score keeps you from opening a credit card.
Consider shopping portals. Shopping portals will be affiliate programs that allow you to earn a certain amount for every dollar spent when you shop through their link. If you're looking to do some good while earning those points, you can shop with Giving Assistant's 3000+ brands and donate your cash back to your favorite nonprofit, all while earning points on your card for your purchase as well!
Consider how you combine partnership to make sure you're getting maximum points out of every purchase. It's beneficial to pair a travel card that offers points for dining with a dining program that also rewards points, for example.
Transferable points-earning cards will earn you more than cash back reward cards. The draw used for cash back reward cards is that they can be used for a larger variety of expenses. A transferable points-earning card can allow you to transfer points so that you can get the same reward for fewer points.
Utilize a partner if you can. By travel hacking with a travel buddy or significant other, you can split the use of rewards but utilize them together! For example, when booking a weekend trip, one person can use their points to get a room for one evening and the other person can get it the next.
Look into private groups for super exclusive tips. There are Facebook groups, forums, and Slack channels that feature people who develop tactics of travel hacking so exclusive they can't be publicly shared for fear of shutting down. Gaining access to one of these groups can unlock a world of new ideas to you.
Keep track of everything in great detail. Have a secure spreadsheet of passwords. Keep a calendar of dates of every step of your process. You'll be able to modify your process if necessary, and if not you'll have a record of multiple successes.
When you've got the points needed to meet a goal, don't hesitate too long. The value of points fluctuates, so be sure to redeem them while they're at a good price. 
You inherently earn points when redeeming points. Although the whole point of travel hacking is to spend less on travel, it still comes with expenses. The expenses should be covered with a point card so that you're earning toward the next experience.
Make sure to block out the dates in all respects necessary. Take the time off of work ahead of time. Let the kids' teachers know if they'll be out. By taking the time in advance, you have already put yourself in a vacation mindset and don't give yourself the wiggle room to back out that you might otherwise.
Paying attention to your travel habits will help you shape future decisions. If you know that you value eating out on vacations, you'll be sure to have a card open and available to use so that you can get dining related rewards.
As you build your vacation plan, think about what kind of credit cards can help you get there. If you frequent one airline, see what cards they're offering and what they can do for you. If you have your heart set on a hotel, see what kind of rewards programs they offer.
Take the time to research each step of your process, even when you've got it down to a science. It's good to be aware of changes that could be to your benefit or detriment so that you can plan ahead and not get caught off guard.
Buy a lounge pass at airports you frequent. Whether it's a day-pass for a layover or an annual pass at your local hub, the open bar, nicer facilities, and better WiFi is worth it.
Always look ahead. As your life changes, the kinds of vacations you like to take may change. The places you live and travel can change. You can take advantage of life's changes with careful planning.
Travel hacking is a hobby. It takes so much organization and hard work that sometimes it can feel like a second job, but it's supposed to be a hobby. Make sure to enjoy your getaways and let that motivate your journey to the next one.
Article by Melissa Glidden, Lead Copyrighter at Giving Assistant.
---
Pin this for later!
---
Related articles you might enjoy:
Financially Prepare for your Vacation in 5 Steps and 5 Minutes
What to Pack on a Beach Vacation with Baby
Non-Stop Discount Flights to Europe – with Norwegian Air 
If you enjoy reading us, remember to sign up for our newsletter to stay up to date on our latest posts!