Disclaimer: This post may contain affiliate links. Please read our disclosure policy for more information.
Have kids, will travel?
"Yes…. but where do I start?" you ask.
This is a guide about everything you need to think about as you plan your family vacation. We have been traveling with young children and babies for 7 years. We have taken them around the world, from luxury cruises and all-inclusive resorts, to trekking trips and road trips.
Those are your must-have tips as you plan a trip with children, as close or as far as your heart takes you!
Related: Sorry, Having Kids Won't Be A Good Reason NOT To Travel This Year!
1- Destination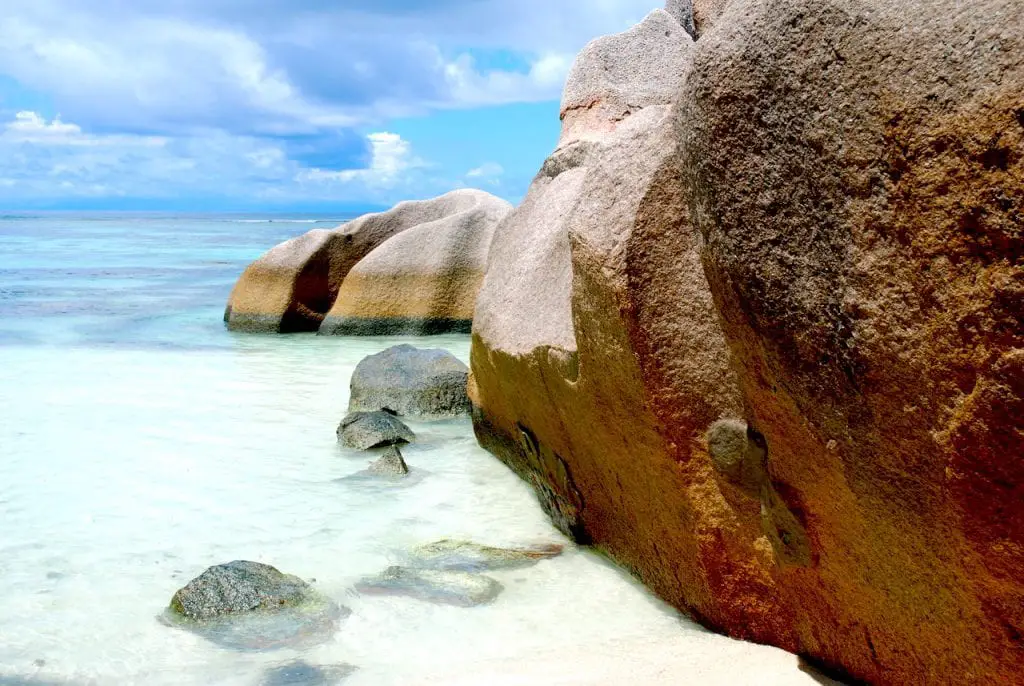 You might have a destination already in mind, or maybe a few options. You might also be undecided and just wanting to take your family on an adventure.
The first question we ask ourselves is: is this going to be a discovery / adventure trip, or a relaxing one? Typically, we like to do at least one of each every year.
There is so much beauty to be seen and we want to experience it all – meeting new cultures, discovering a new region and its people, seeing foreign landscapes, etc. But we also need our resourcing and toes-in-the-sand time, with no schedule, no cooking, no driving!
Adventure / Discovery Travel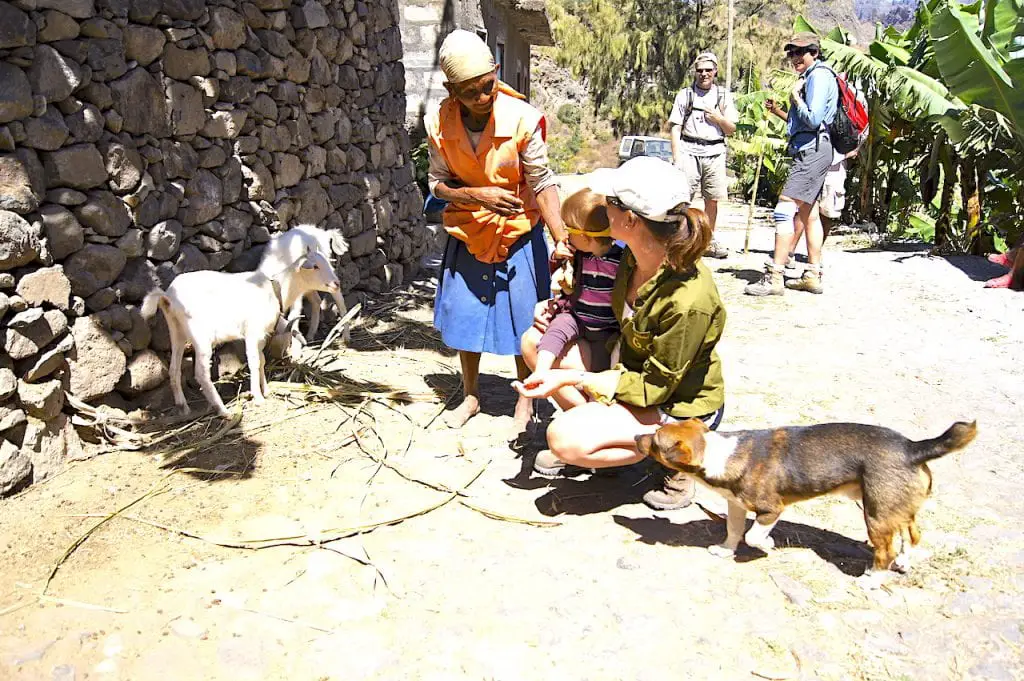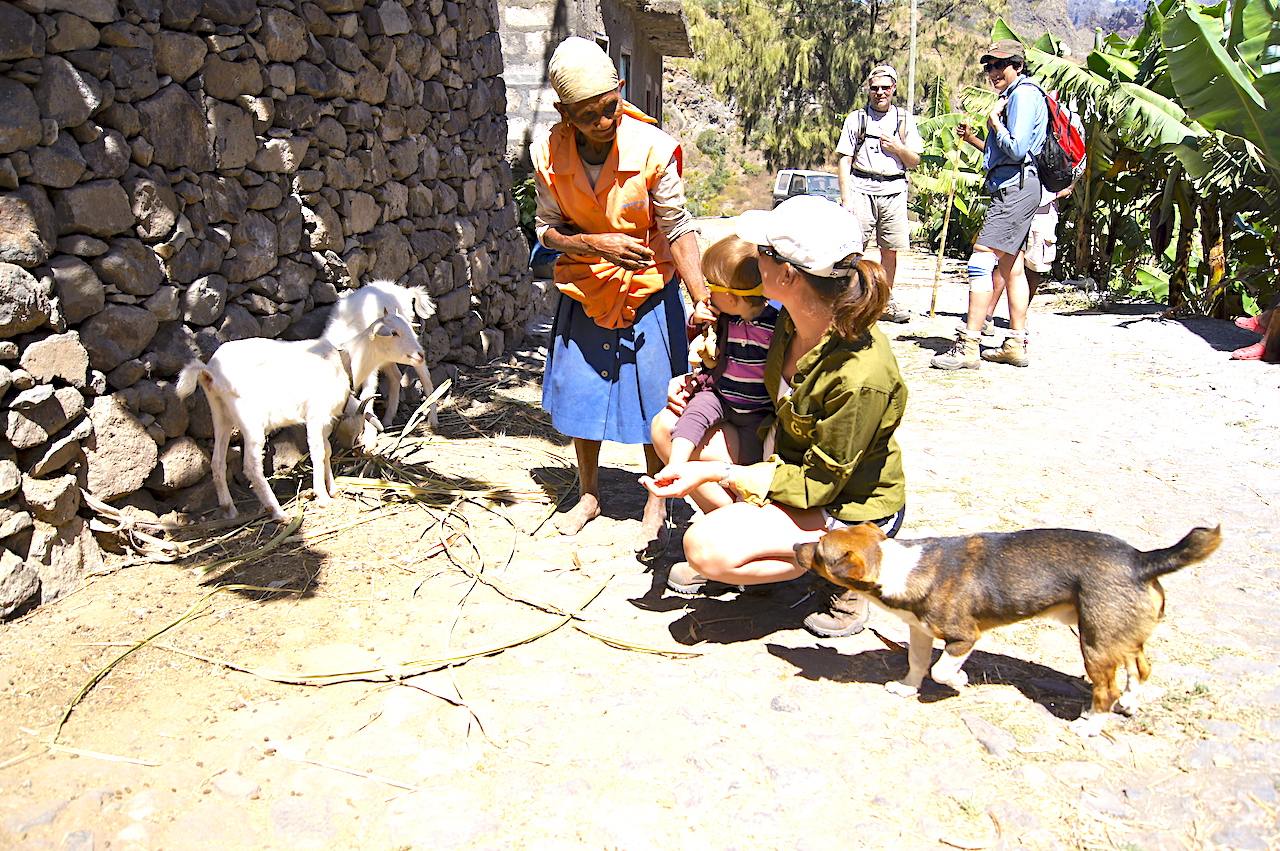 If you are planning an adventure trip and narrowing down destinations, you will want to think about the following:
safety
shot / vaccine requirements
travel time / airport transfers
activities for kids at destination
weather seasons
transportation inside the country / region
Relaxation Travel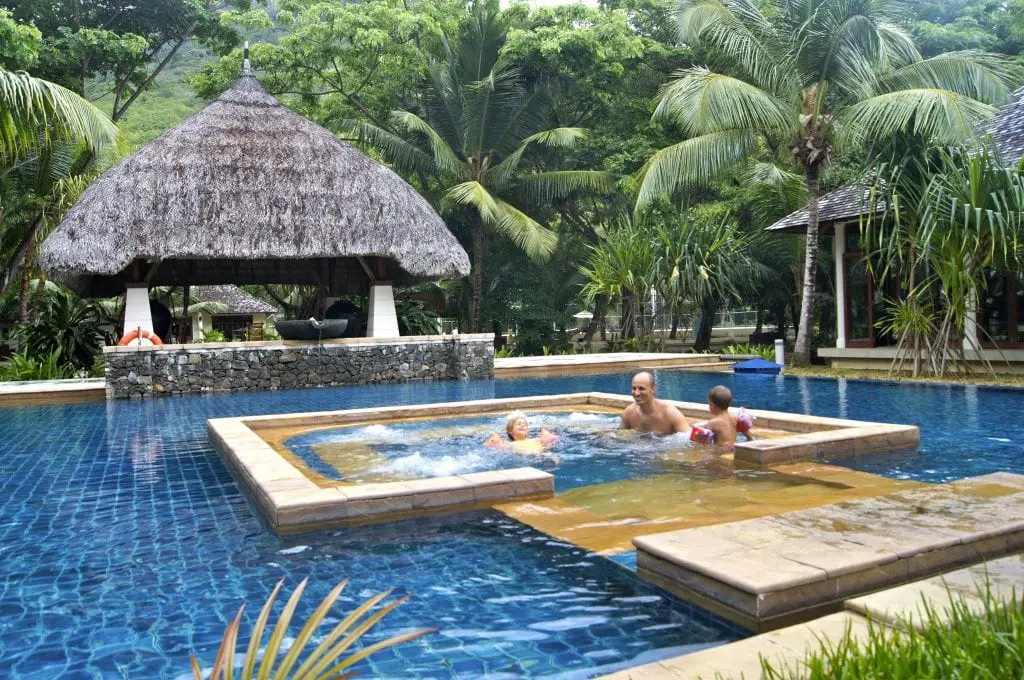 When you want a worry-free, resourcing trip, there are many options. These are thought-starters:
beach, nature, or snow?
sports or farniente?
all-inclusive options – cruise, resorts, club
resort / house rental – access to restaurants / supermarkets
accessibility / airport transfers
activities for kids / options for adult-time (aka. kids clubs)
weather seasons
2- Flights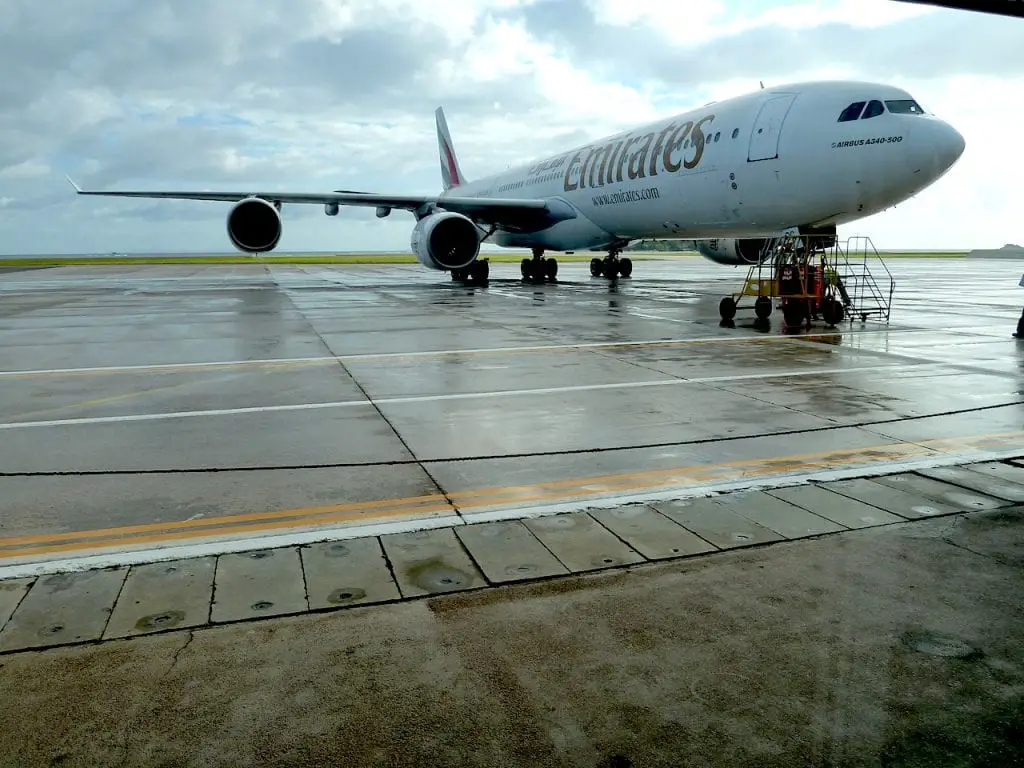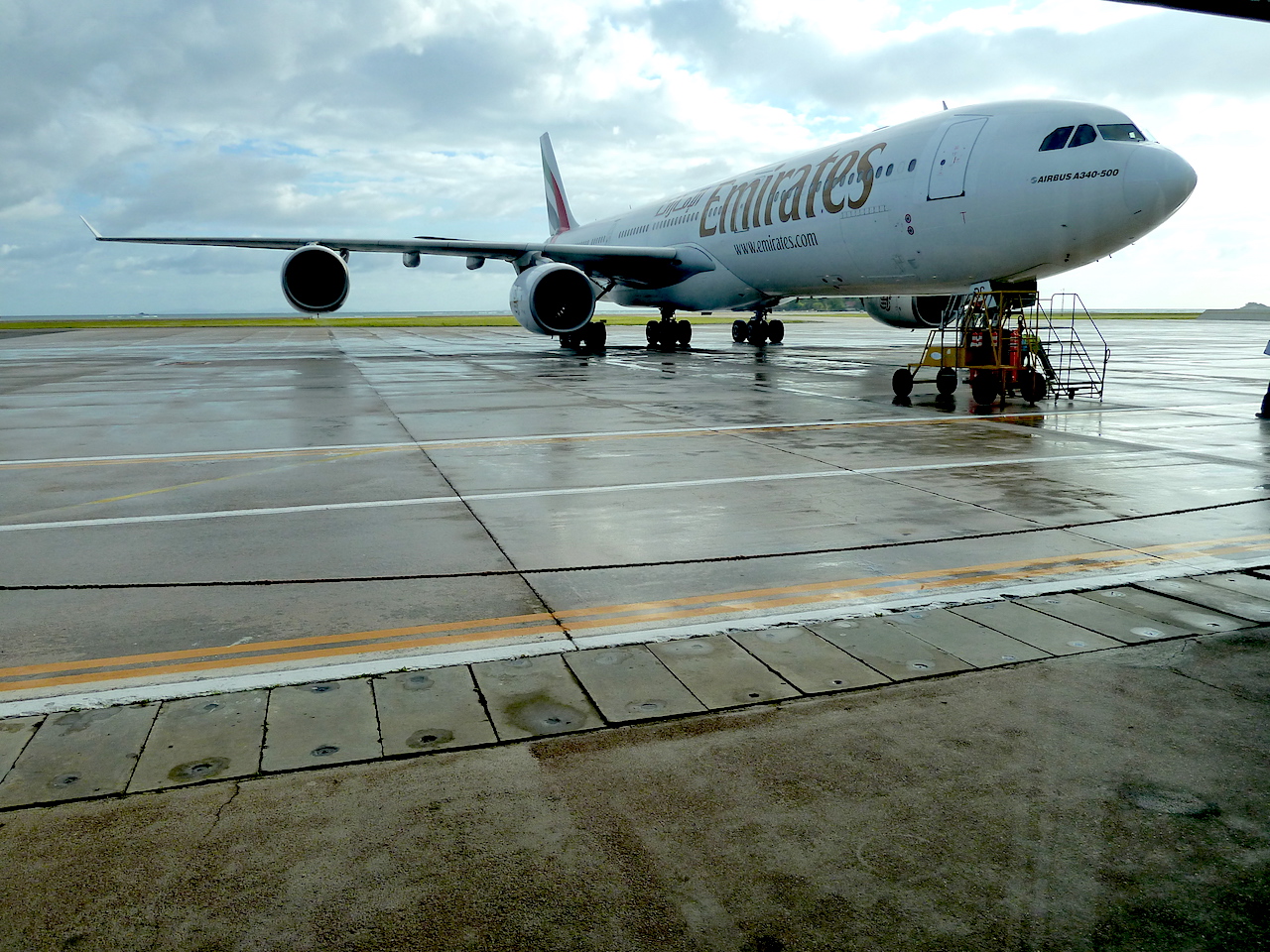 For most trips, flying is inherent to travel. Do not shy away from it! The absolute worse that can happen, is baby Junior crying from take off to landing.
There you have it… it won't be pleasant for you, and your neighbors will feel bad for you (and themselves). Just focus on the amazing memories you are about to make – that terrible flight being one of them. 15 years from now, it might be one of your most-discussed travel experiences!!
So here's what you should think about as you book your flights:
direct flight vs. cheaper connecting flights
at least an hour connection to make sure luggages and all of you make it!!
passports for international trips
visa requirements
luggages / seat selections
entertainment for all in hand-luggage
first necessities in hand-luggage (i.e., diapers)
car seats / strollers
airline carrycot reservation
You should definitely not fear flying. It only takes a bit of planning ahead.
We have made connections as short as 35 minutes with three little kids, but it wasn't fun. I recommend booking flights that allow you at least an hour to transfer.
If you'll be renting a car, I highly recommend taking your car seat with you in the airplane. We love being able to strap the kids in their seats and they are much comfier for them to fall asleep in, compared to airplane seats!
When traveling with young children, make sure you pack all of the entertainment and essentials you will need with you.
Carry-on Essentials: iPad / phone / tablet charged and ready with movies and games; headphones; diapers; wipes; gums / candy / favorite snack (you'll be negotiating with the kids!!); books; pacifiers; light sweater; leg warmers for babies in onesies; change of clothes; gel stickers; security blanket… and plenty of patience!
Related: 3 Things We Always Bring On Family Trips To Keep The Airport Experience Cheap And Fun
3- Car Rental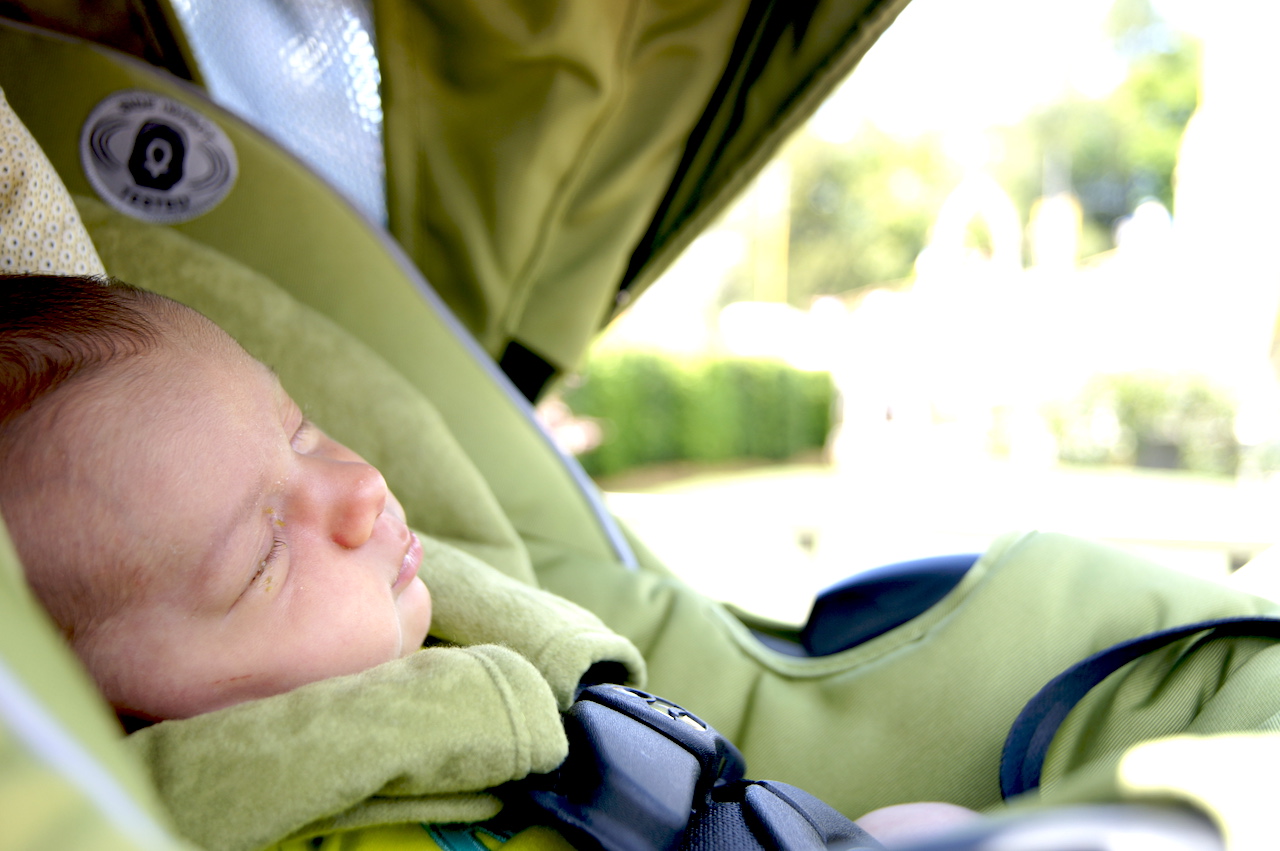 We love the flexibility of renting a car. I'd say that, unless we are staying at an all-inclusive resort, we always rent a car. When we are staying at an all-inclusive, we'll rent a car for the day on days that we want to see a bit of the area around the resort.
Renting a car gives you ultimate flexibility and makes travel so much easier with kids.
What to think about as you plan your car rental:
check car seat laws in state / country
road rules and speed limits
rent car seats vs. bring your own
cash for tolls
insurances
number of drivers
download local Google Maps to avoid roaming while using GPS
size of vehicle (some countries' cars are MUCH smaller than American cars – make sure your luggages fit in the trunk and all car seats fit in one row if you have more than 2 kids)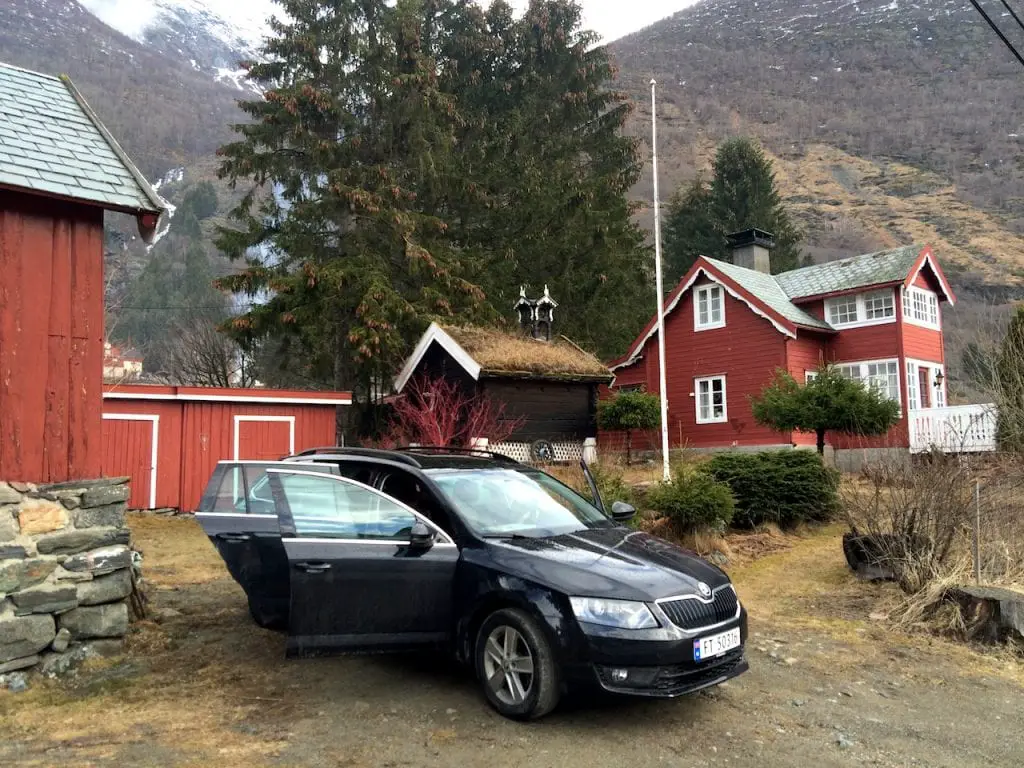 When it comes to insurance, each country has its own rules. Check what is included with your credit card. We love our Chase Reserve Preferred card since it pretty much includes all insurances we need, but some countries will require more. It is always good to be well informed to avoid unpleasant and expensive surprises at pick up!
We love traveling with our own car seats – with most airlines, including discount airlines, you can bring or check-in your car seat for free. Not only are they super handy while flying, they are great at destination. Renting car seats through car rental companies can be very expensive and you will save tons of money by using your own.
Extra Tip: Some destinations have local car rental agencies that you and I have never heard of. At times, they can be much cheaper than the multinational companies. Always check your destination's airport to see which car renters exist at that location!
4- Itinerary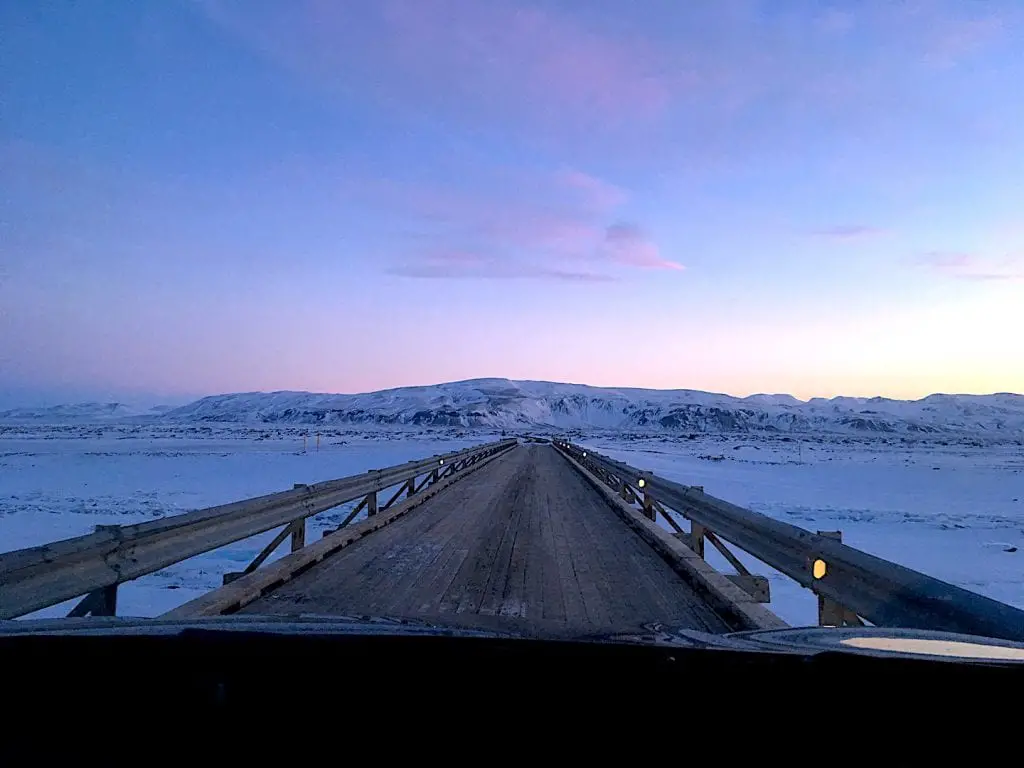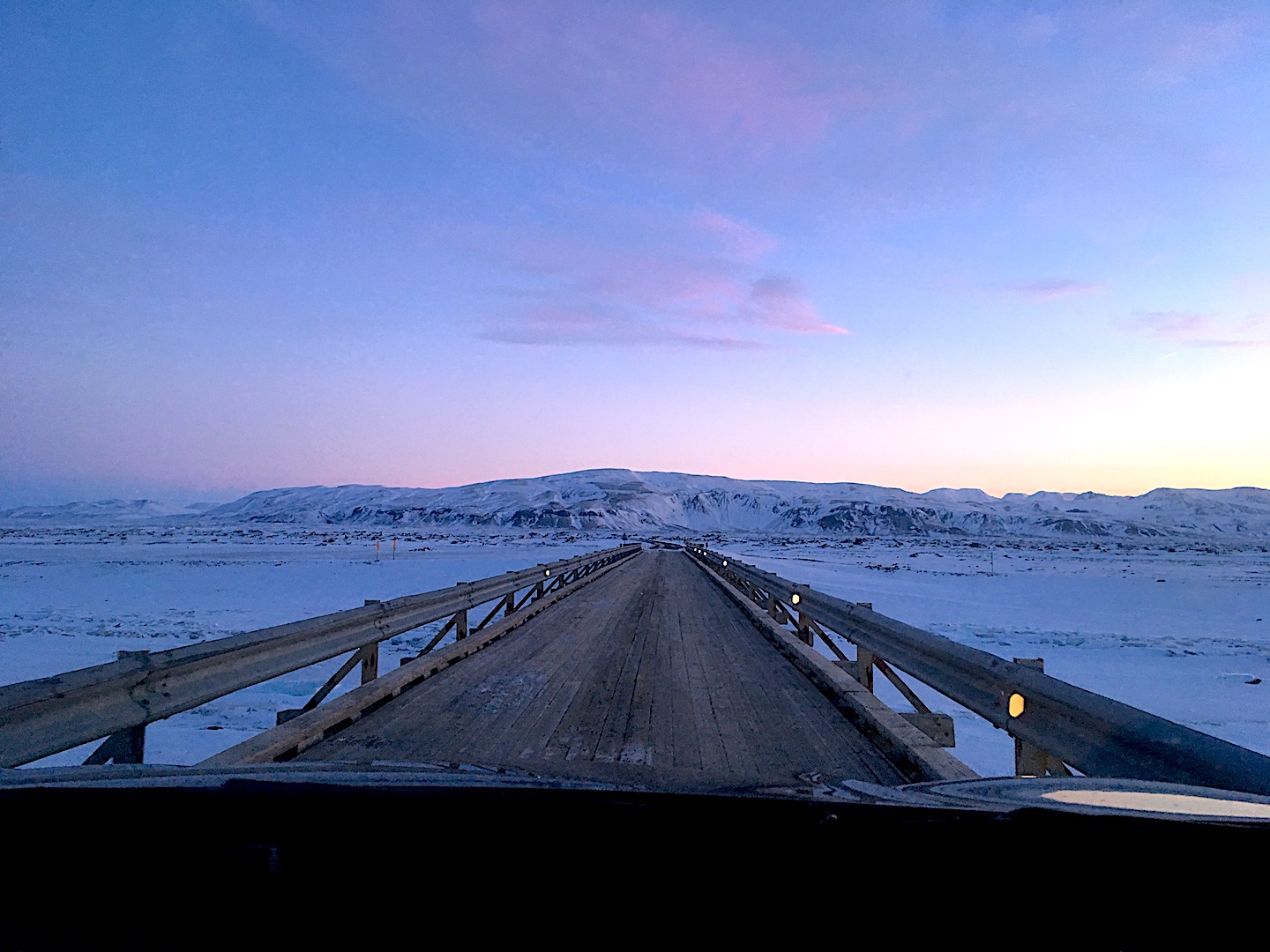 Now that you have flights and dates set aside, you need to start thinking about your itinerary.
This really applies to the exploration / discovery trips. If you choose to stay at a resort for pure relaxation, I recommend looking up one or two sites around the resorts that you can either walk to, or hire a taxi / Uber to get to.
If you are planning a road trip, we like to include a maximum of 2 or 3 accommodation changes per 7 days traveled. That way, you get to spend 2 to 3 nights in each place and visit the surrounding areas.
Between destinations, we try to limit the time driven to about 4 hours max. Anything longer we would do at night.
Another deciding factor could be the hotels you will find along the way. If you're planning a road trip, make sure you high-level check each stop for accommodation before starting to actually book!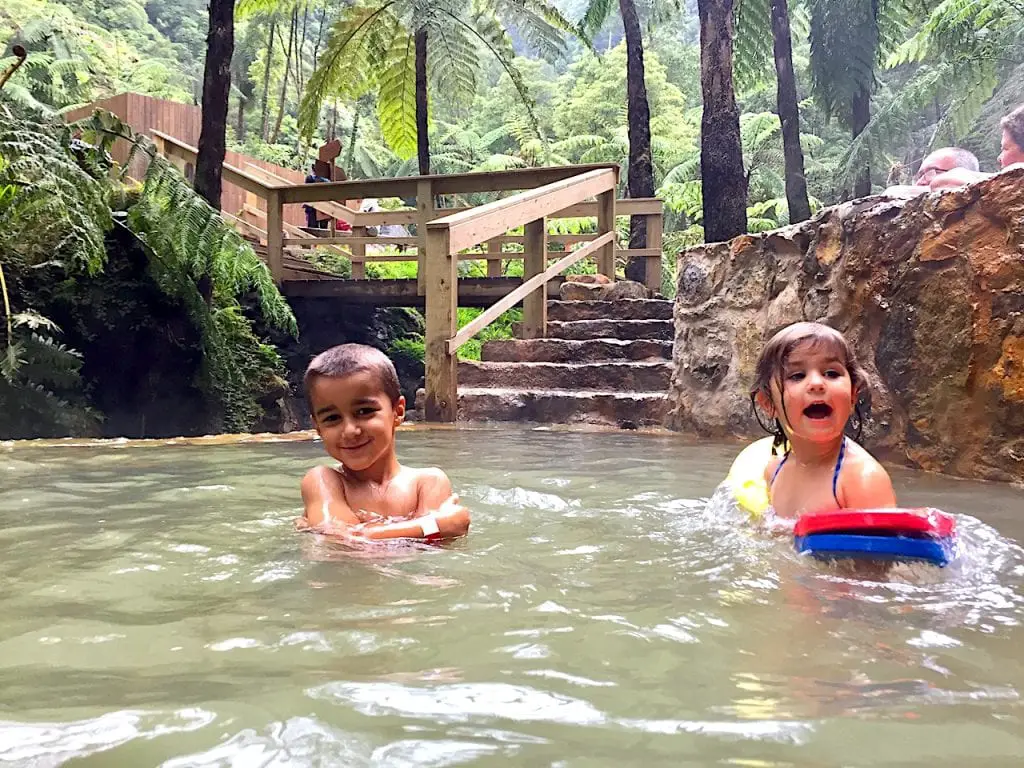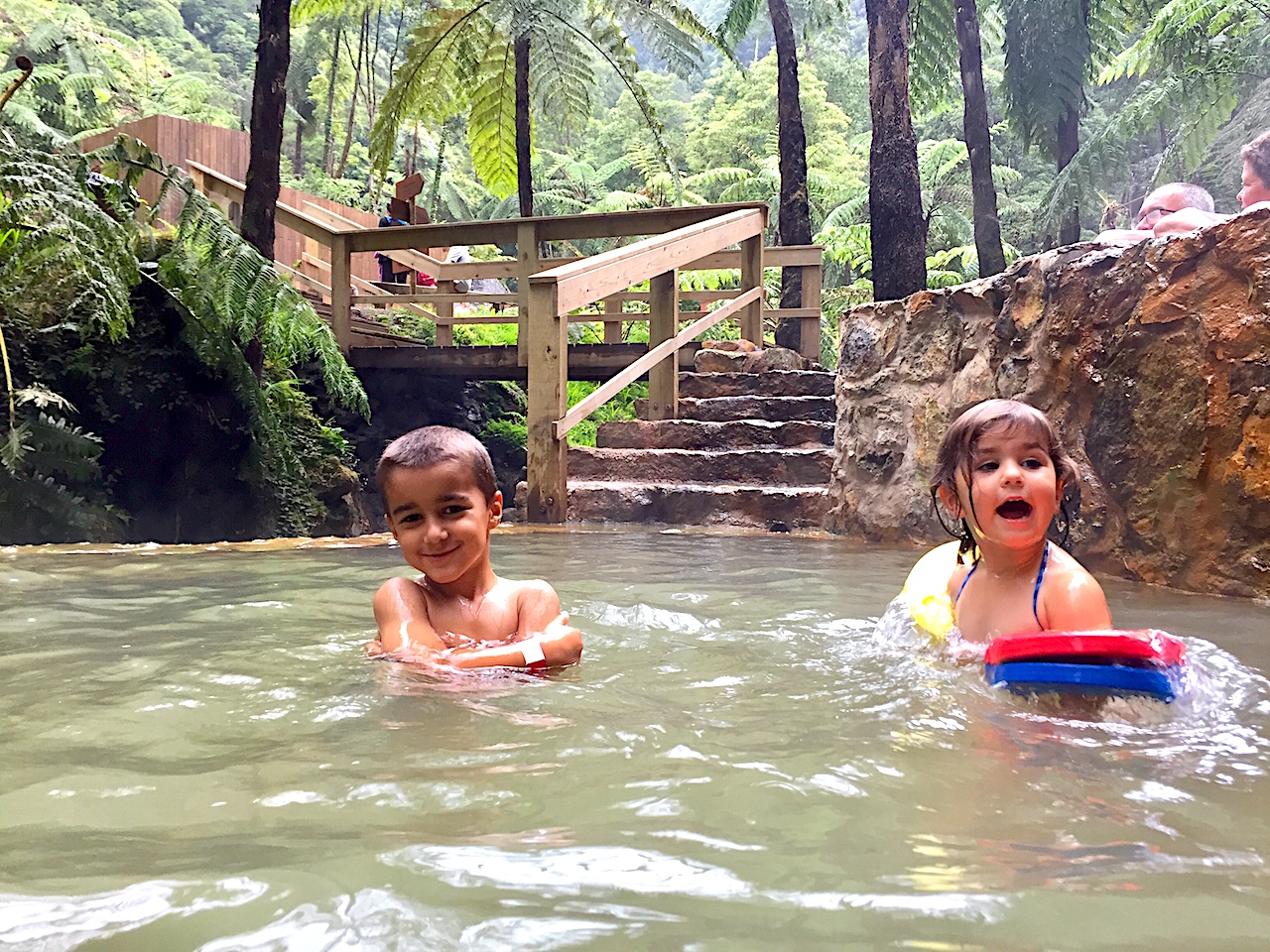 When traveling with children, you will need to include a variety of activities to keep everyone happy and engaged. Those are your thought-starters:
children / science museum
low to medium intensity hike (if you have little ones, invest in a Deuter Kid Comfort and choose any hike!)
park or garden stop for free play and running around
swimming opportunities – beach, lake, waterfall, hot spring, indoor pool
bicycle ride
local attraction park
botanical garden
zoo / animal park
30-minute playground pit stop
ice-cream time
Those easy-to-incorporate activities will ensure that everyone stays happy and looks forward to their day.
If you and I were to travel without kids, we'd be perfectly content visiting cities, hiking trails, or road tripping for hours at a time. With children, there needs to be some compromises. They won't take long and you'll be surprised how much you discover through their eyes. Sit at a local playground and you'll meet local parents and learn more in a 20-minute chat than you would have been, touring town all day!
Happy kids = happy parents!
Itinerary Planning Tips:
 on days when you will be moving along and might not have a ton of time for kid-friendly experiences, get the kids an old digital camera and let them snap away. We have also gotten each of our kids
those binoculars
which are fantastic and I swear they go bird-watching inside the car!! For your readers, involve them in your itinerary planning with a
Kids' Travel Guide
– they're an amazing way to get them interested in your destination!
5- Accommodations
This is where family travel planning gets super exciting!
I usually leave the flights and car rental to Christian, and I look for accommodation!! I see 3 categories here: hotel / resort, home rental, resort residences. Let's look at each in more detail:
Hotel / Resort / Cruise Line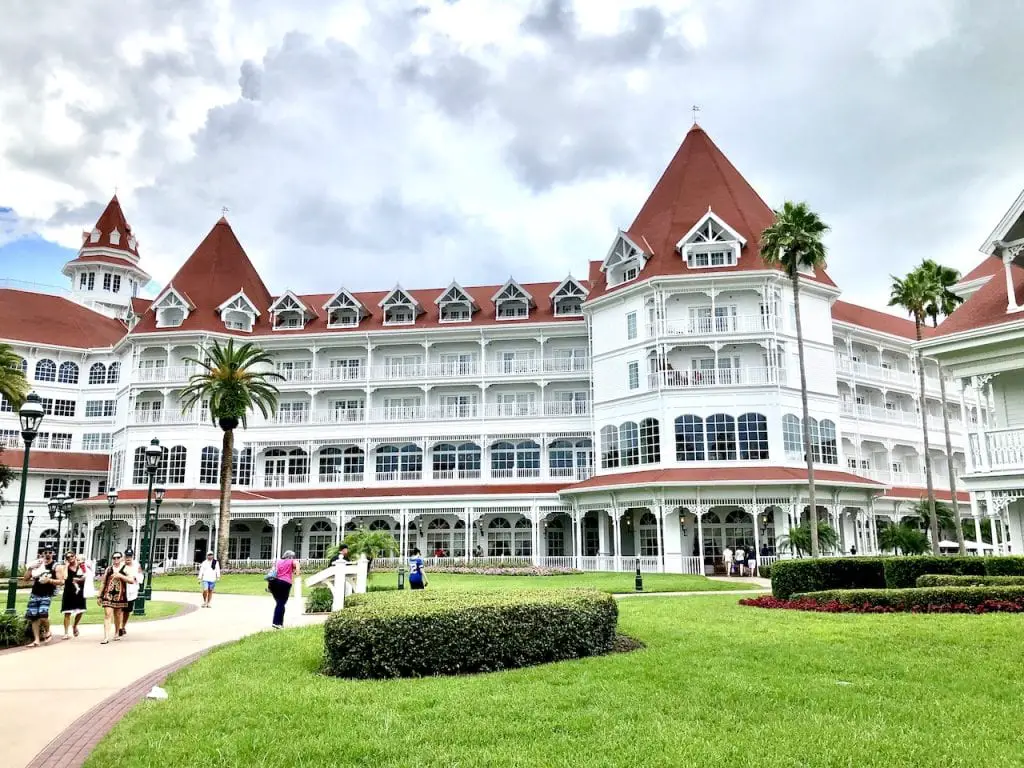 I would call this the more traditional way to vacation.
If you are planning a cruise, many cruise lines can accommodate 4 or even 5 people per cabin. If you want a larger cabin or connecting cabins, you might want to book early to make sure you get what you need for your family.
When booking a resort, think about the following:
all-inclusive vs. regular room-only hotel vs. half-pension (frequent option in Europe)
connecting rooms
budget / comfort
accessibility from airport and major sites of interest
activities and amenities
time spent at resort vs. exploring
We typically book a resort when we do an all-inclusive vacation. We look into the kids club options, sports offered, etc.
If we are visiting a new area, we will decide on the hotel category based on how much time we will actually spend in the room. I will generally try to book less luxurious accommodation if we'll just spend the night and be on to the next visit. We do however appreciate when breakfast is included however – saving us precious time in the morning!
Hotel Booking Tip:
if we visit a city, I love the excitement of booking a surprise hotel! Websites such as
Hotwire
and
PriceLine
will give you a steep discount if you book a hotel based on location and stars, but you won't know the specific hotel you are getting, until after paying. We have stayed in luxurious hotels in Vancouver and NYC this way, for a fraction of the price!
Home Rentals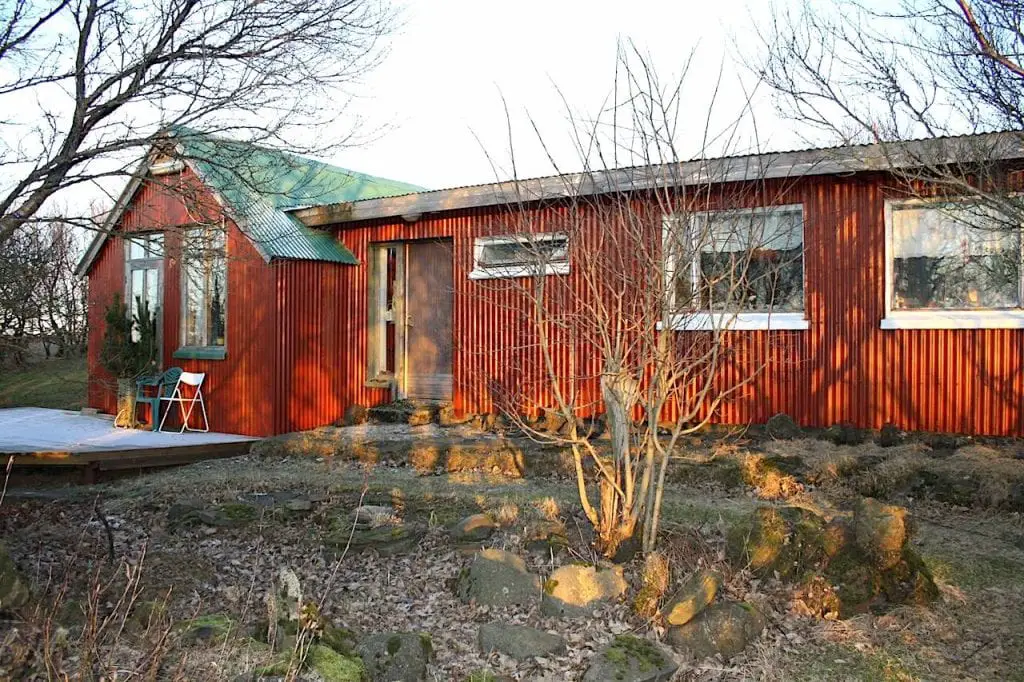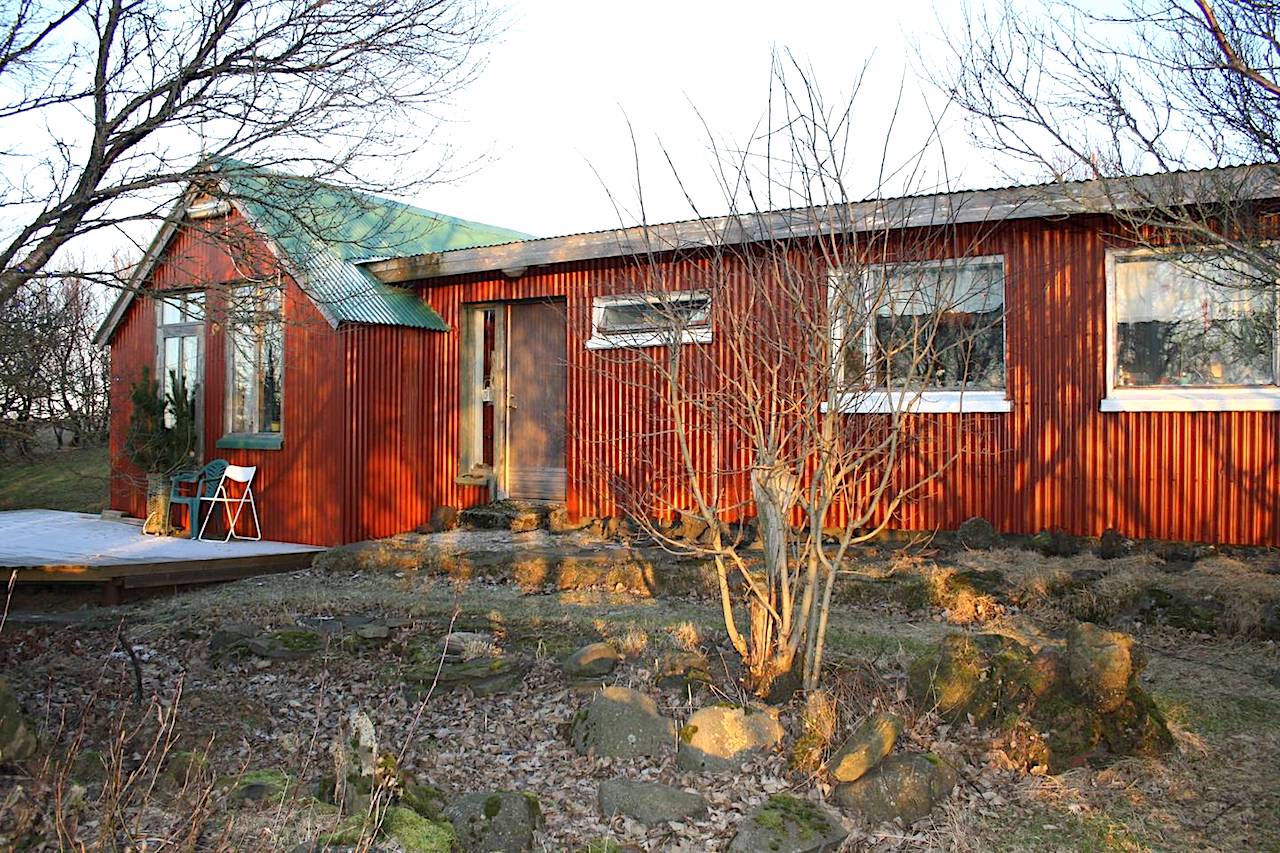 Home rentals are wonderful when traveling with children. I usually start my search on AirBnB but will gladly check the resources in the box below. While some homes are listed on several of those sites, I usually find different homes on each!
We love love love home rentals, for two reasons: 1) they give us ample space and the flexibility to cook and breakfast at home, saving quite a bit of money since we travel as a party of five! 2) we feel that we are getting a more local and authentic experience. We get to stay in homes of the country, with their own style, and we choose how luxurious we want to go.
In Costa Rica, for example, we wanted to experience Costa Rican beach living without any added whistles and rented a cabin right on the beach, hiding half way in the jungle. In Norway, we stayed in a typical home right on a fjord. No hotel could have ever given us either of those unique experiences. In Iceland, we stayed in the home pictured above and loved every second of it!
We have always booked full houses since we prefer having a place of our own. But you will find rooms for rent if you are looking to create more of a relationship with the locals.
Resort Residences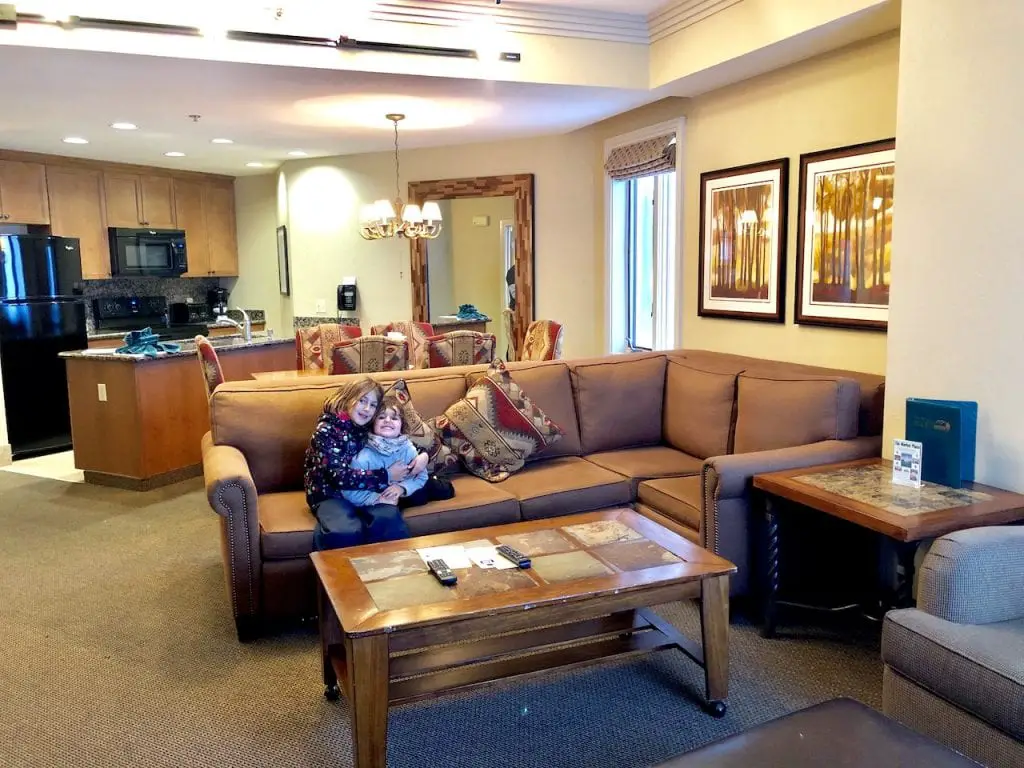 This is another one of our family's favorites and the perfect mix between resort and home.
There are thousands of unused timeshare units going unbooked around the world, everyday – especially in highly touristic regions (i.e., Orlando, ski resorts, etc.). Some websites specialize in renting those units to travelers and you can usually find amazing deals.
A resort residence is typically either a studio with kitchenette, or a 1-, 2-, or 3- bedroom unit with a full kitchen.
Since you are renting it, you receive daily housekeeping and enjoy an amazing amount of space!
We have stayed in a beautiful resort residence in Lake Tahoe for example, where we enjoyed 2 full bedrooms with ensuite, a full kitchen, fireplace, large eating area and living room! All of that for pretty much the same price as a regular hotel room (pictured above).
Resort residences are great for everyone, but especially for families or large parties. At Disney for example, a DVC 3-bedroom villa can sleep up to 12 people, making it a great option for multi-generational trips or for 2 families to share.
6- Packing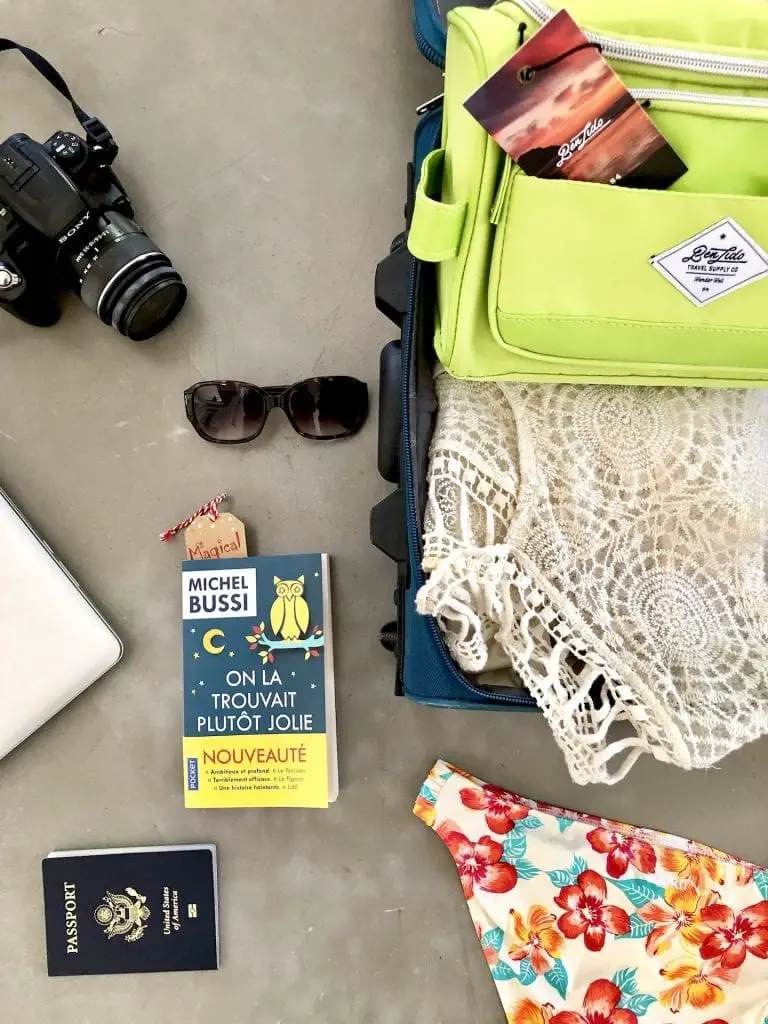 Everything is ready – it is now a matter of days before you leave. My most dreaded time is in front of me – PACKING!
While it is an exciting part of the planning process, I tend to procrastinate to the last minute.
My motto here – pack as little as I possibly can:
1) less airline charges for checked bags
2) much easier to maneuver airports, car rentals, and transfers at destination with less luggage
3) huge time saving at packing and unpacking
4) you always need less than you thought!
As a family of 5, we have never checked more than 2 bags. When our plane tickets do not include checked luggages, we will travel with just 1 bag (I'm too cheap to pay $40 for a checked luggage…).
A few of your must-haves:
diapers / wipes / baby food for travel day
passports if traveling internationally
entertainment for airplane
downloaded Google Maps
camera
charging cables
toiletries
first-aid
baby bottle
security blanket / pacifiers
We have never missed anything. When we travelled with babies however, we only packed the bare minimum and got baby food and diapers at destination. There is no need to transport and carry bulky things that can be purchased during the trip.
I hope this guide helps take some of the overwhelming and the pressure away from your family vacation planning.
It truly is an exciting and wonderful time. Enjoy it! And don't hesitate to drop me a line below!!
Make sure to check our some of the links below, under "related articles." They are full of family travel tips!!
---
Pin this for later!
---
Related articles you would enjoy:
10 Sanity-Saving Tips for Traveling with Kids
Luxury Cruising with Kids
5 Reasons Why Cruising is the Perfect Family Vacation
Why NOW is the Perfect Time to Start Traveling with your Kids
If you enjoy reading us, make sure to sign up for our newsletter below!