Disclaimer: I was provided free SONICGUARD Tick & Flea Propection but all thoughts and opinions expressed herein are my own. Please read our disclosure policy for more information.
Whether you live in a tick-prone area or not, I am sure you've heard of ticks and the health risk they pose to children and adults alike. And if you own a pet, you've probably already noticed the little black headed Arachnida – yep, fossil records suggest they've been around for over 90 million years and belong to the spider family!
1- When And Where Am I Most At Risk?
Some regions are more at risks than others. Use THIS MAP from the Centers for Disease Control and Prevention to undestand which kind of ticks might be local to your area!
Once you are familiar with the risk in your area, note that you are at most risk when walking through grassy areas or woods, especially between April through September.
2- Recognizing You've Been Bitten
We spent 3 years living in one of the most tick-infested part of Germany. Each of those 3 years, every single one of us has been bitten by a tick…
After being outside, screen everyone in the family and pay particular attention to folded areas such as behind the knees, armpits, groin area, and children's heads!
3- Symptoms Of Tick Bites
A tick bite is generally painless, making it hard to notice. Most symptoms will develop after the tick even falls off and can include itching, burning, a red spot around the bit, and more rarely, localized pain in the joints.
For a complete list of symptoms, CLICK HERE.
4- Best Ways To Protect Yourself And Your Family From Ticks

If you spend enough time outside, the likelihood of getting bitten is high, and I wish I knew of protection methods when we lived in Germany!! Outside of being vaccinated to prevent the development of some of the diseases, we never used any protection against the bites themselves…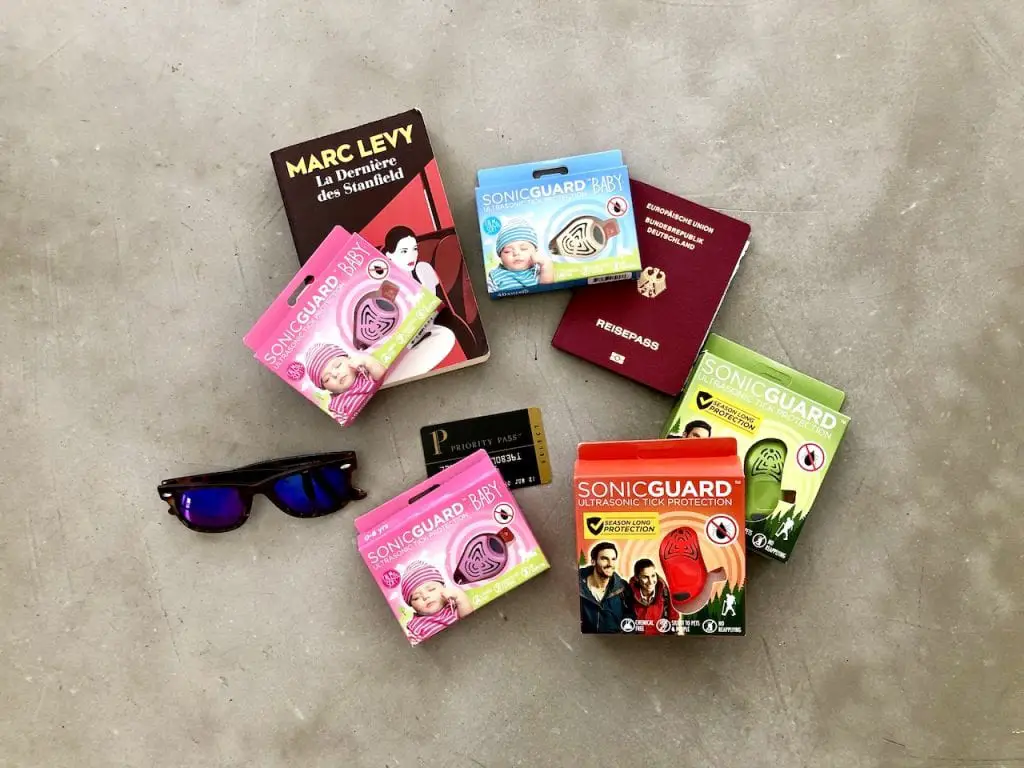 I was super excited to discover SONICGUARD and immediately knew that we needed some for the whole family. We spend most of our free time outdoors in forests and swamp areas, and our cat has been coming home with ticks several times already… we are just bound to get bitten here too!
SONICGUARD – Ultrasonic Tick & Flea Protection
Since our German experience, I have been frantically checking everyone after outdoor time… But since discovering SONICGUARD, I feel at peace!
SONICGUARD produces an ultrasonic tick & flea protection for the whole household – from babies to adults, including pets and horses!
SONICGUARD For Babies And Kids
The protective device is usable right from the baby's first days spent outdoors. It is totally chemical-free since it uses an ultrasound to keep ticks and fleas away, without the need for dangerous toxics!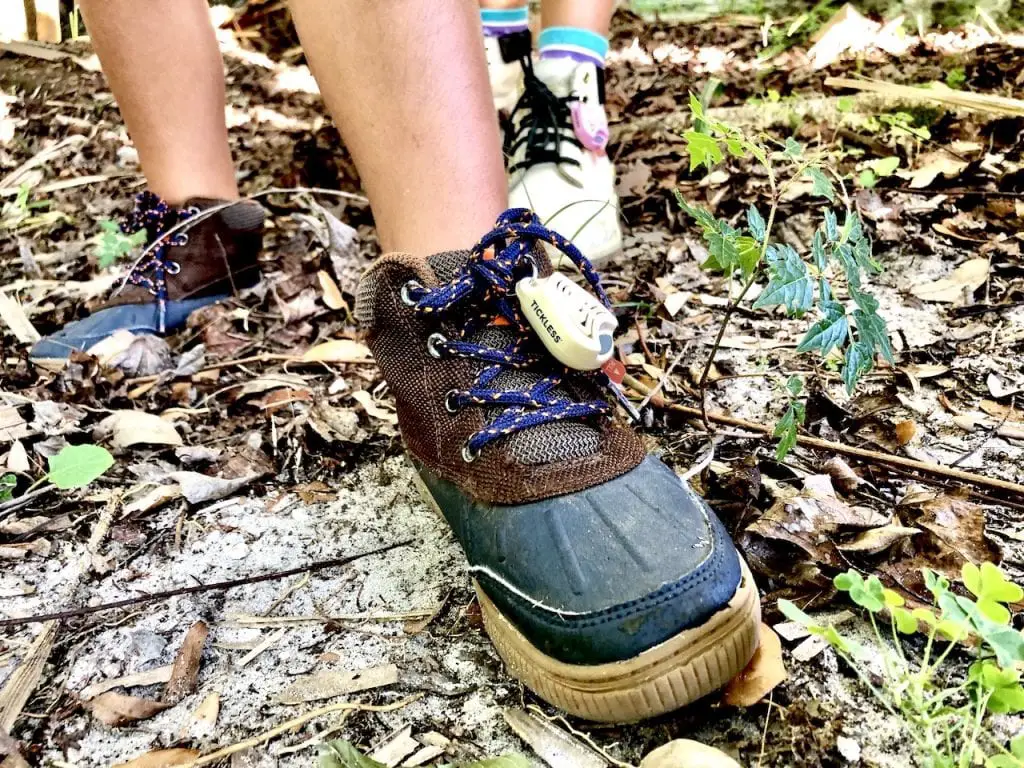 All you need to do is attach the SONICGUARD device to your baby's clothing, shoe, or backpack, activate it, and it will keep ticks away for 6 to 12 months (which is the average battery life).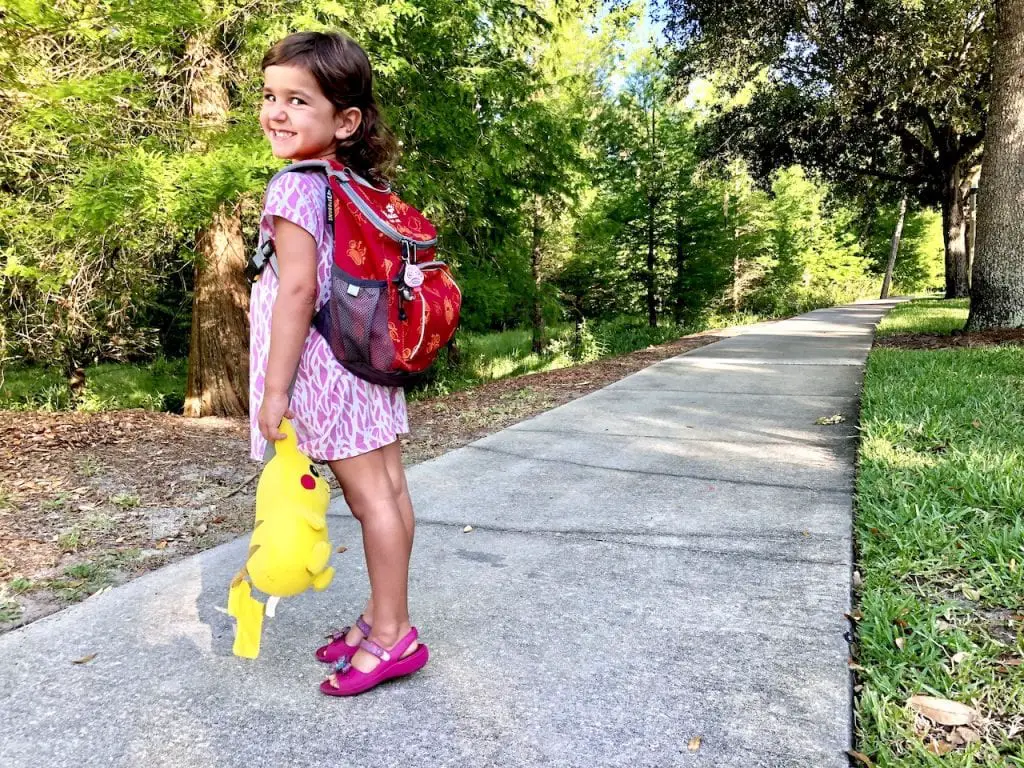 The ultrasonic pulses are harmless and imperceptible to kids and babies, but interfere with the ability of ticks to orient themselves.
The operating range on the Babies and Kids model is about 5 feet! It is advised for use on children up to the age of 6.
SONICGUARD For Adults
Christian and I both wanted to get one. We are about to set on a world tour and wouldn't want to have to navigate foreign medical systems because of a tick bite…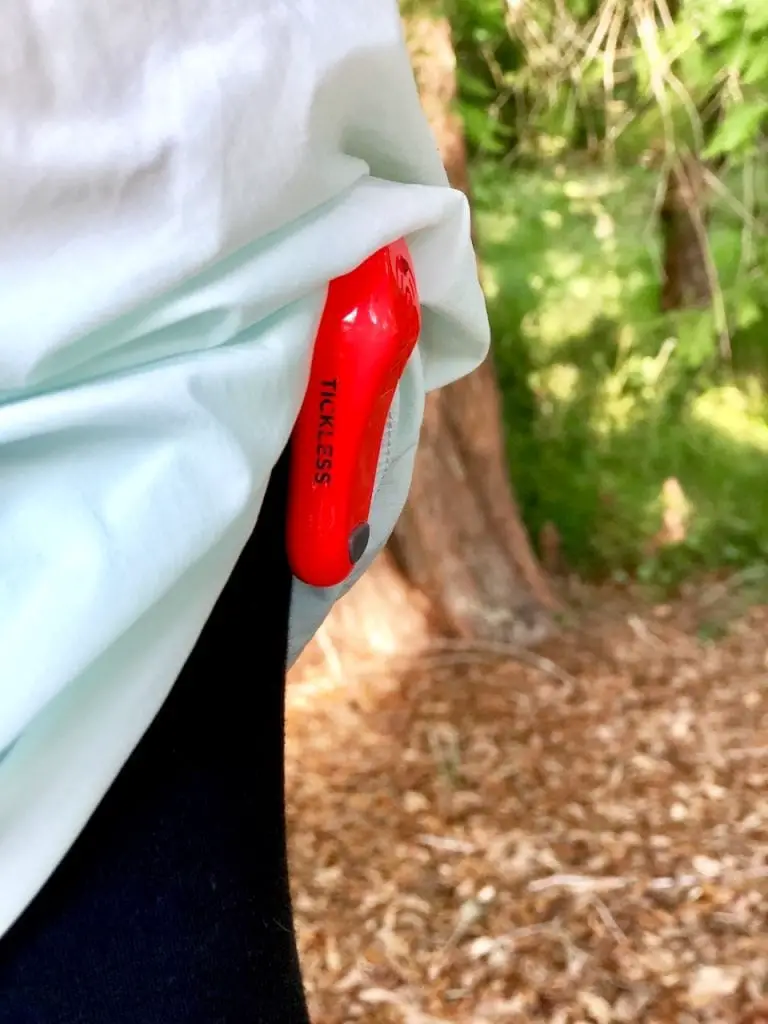 Our devices work exactly the same way as the Babies and Kids model but has a slightly shorter lasting protection of about 3,000 hours. That's the perfect length for a whole season outside!
Its protecting range is about 10 feet!
SONICGUARD For Pets
SONICGUARD has a tick & flea repellant for pets as well – think cats, dogs, and horses! It follows the same principle and you can attach it to the pet's collar.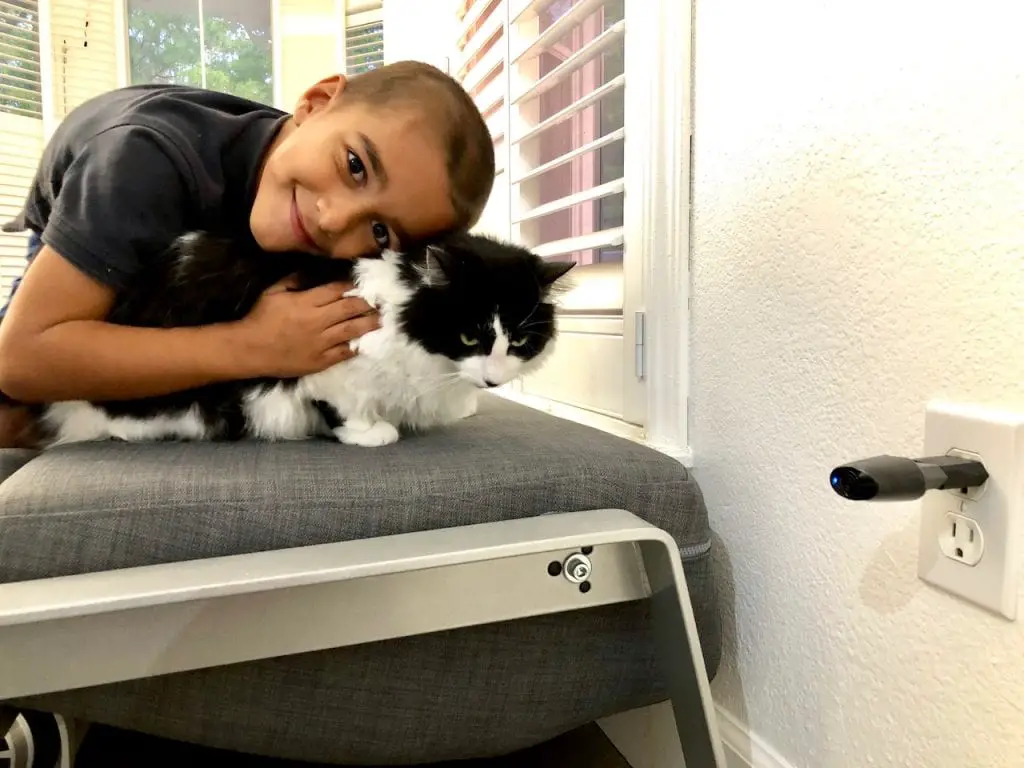 It is completely odorless and chemical-free as well, and will not harm nor disorient the pets.
Another pet device available is actually a plug that emits the ultrasounds. It covers a room of approximately 320 square feet.
The Only Tick Protection We Will Use
We've been loving our SONICGUARD devices! They honestly bring a wonderful peace of mind as we let the kids explore woods and grassy areas around us.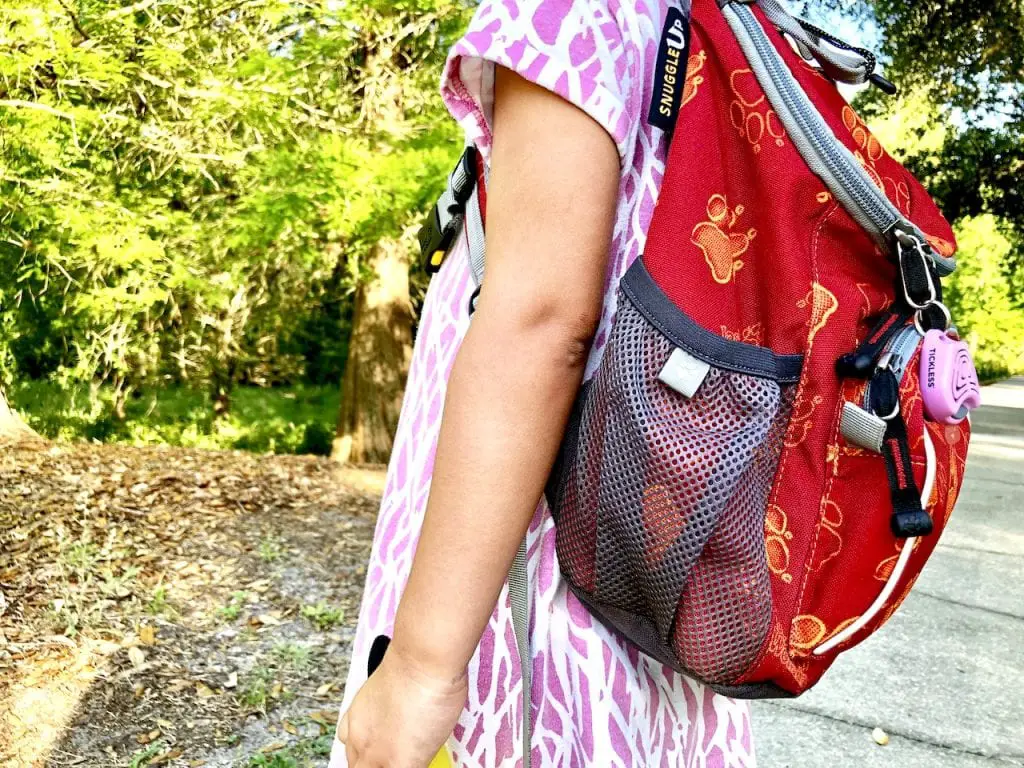 Since we bike to school, the kids typically have theirs attached to their backpacks.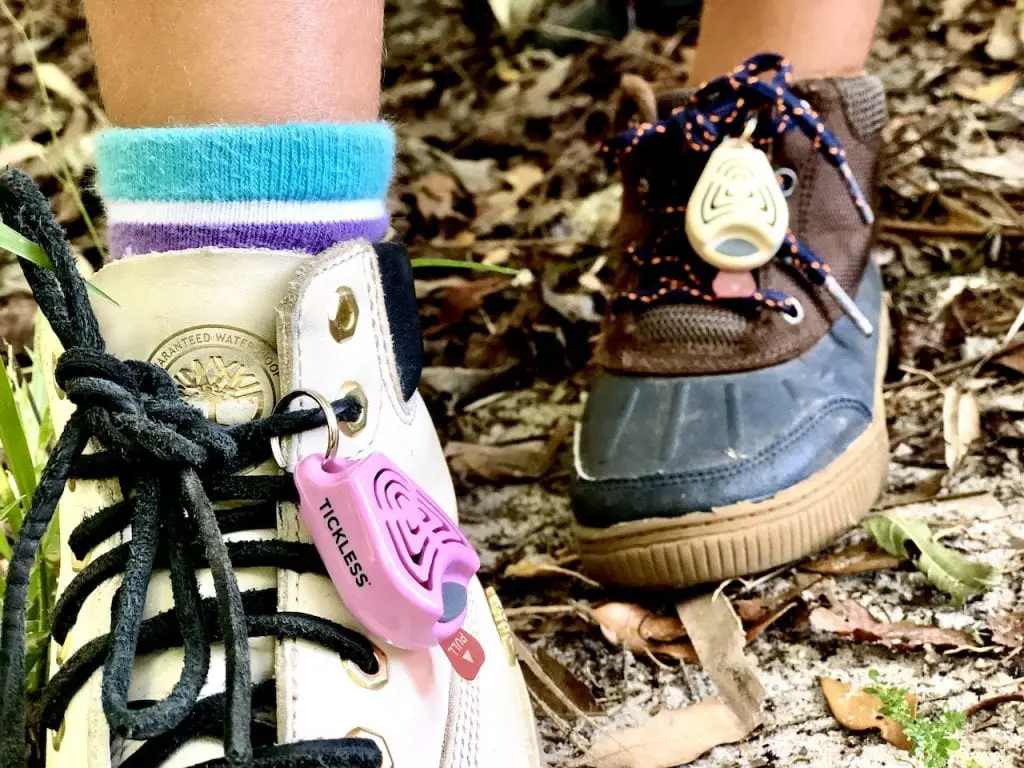 But as soon as we venture outdoors, we simply hang them to their shoelaces and I know they are continuously protected, with none of the harmful chemicals that comes with sprays and creams containing DEET and other substances!
We honestly won't even consider anything else but SONICGUARD to protect our family, and those protections are coming with us on the world tour!!
And if mites are your local problem, SONICGUARD has a mite product as well!
---
Pin this for later!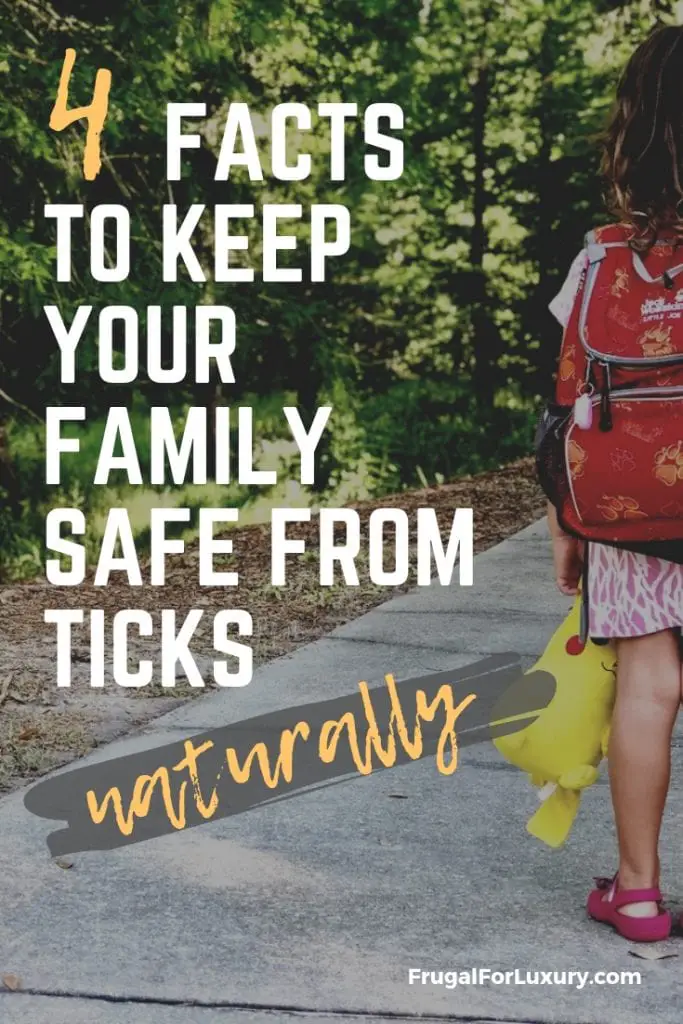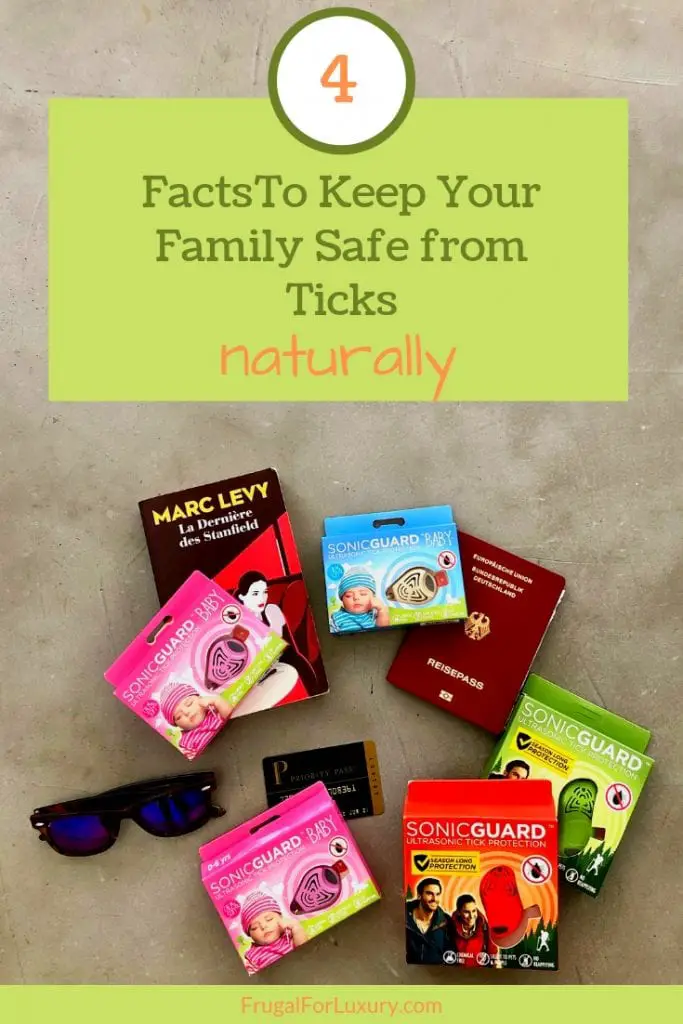 ---
Related articles you will enjoy:
Screen Time? 4 Tips To Manage It!
Taking Outdoor Fun From Ordinary To Extraordinary
10 Best Gifts For Active Kids
If you enjoy reading us, sign up for our newsletter below!