A call-out to 3 of my favorite money-making apps. Using those apps will make you money on purchases you are already making today!
IBOTTA
Ibotta is my go-to app for grocery and online shopping. Super easy to use, it saves you money on purchases you are making anyways!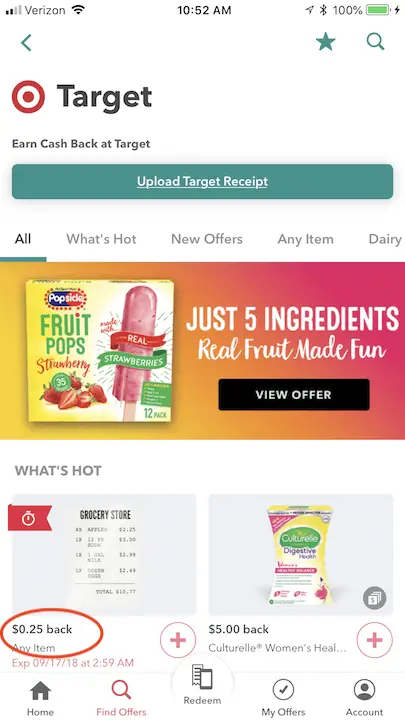 Before you go shopping, find and save offers for products you plan on buying by selecting the store you shop at, and clicking offers (including offers on Any Items – see above, you get 25 cents just for shopping at Target and uploading a receipt). Go shopping as you normally do, upload your receipt, and watch the cash be deposited in your Ibotta account within 48 hours!
Ibotta supports purchases in 292 stores and I love that I can use it for online purchases as well. It supports 2 of my favorites: Amazon and Groupon! For Groupon, it's a great deal with 4% cash back on Deals and Activities purchases if you open Groupon through the Ibotta app! Totally worth it!
Redeem for gift cards or cash through PayPal and Venmo. I love Ibotta and know you will too!
GET UPSIDE
GetUpside is my go-to app when filling up on gas!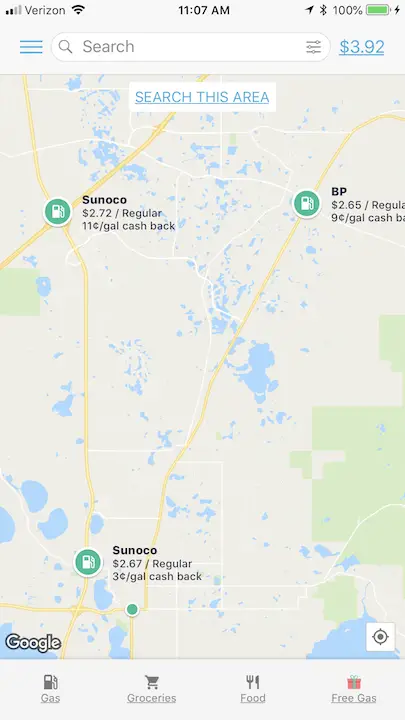 Filling up on gas is an inevitable expense for car drivers, so why not earn cash back while you're at it? GetUpside shows you gas stations offering cash back around you. All you need to do is pull over at the gas station, claim the offer (prior to filling!), fill and ask for a receipt. Then simply upload the receipt and watch your cash back add up!
I get $2 to $5 every time I fill up and it is well worth the effort of photographing my receipt 🙂
↑ use this link to get an extra 20 cents off per gallon on your first use!
SWAGBUCKS
When I have spare time, I use SwagBucks to earn money answering surveys.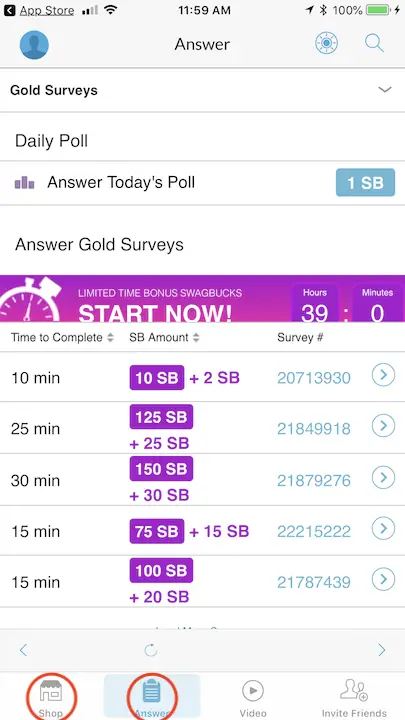 On SwagBucks, you get "paid" in SwagBucks (SB) for participating in surveys and polls. The more time you invest in answering surveys, the more SB you earn. I love using SwagBucks when waiting for the kids to come out of school for example. Such an easy and fun way to make money. SwagBucks also has a Shop category for online purchases. Open the app to access the online store and earn points for your purchases. For example, shop on Walmart.com and earn 10 SwagBucks per dollar spent!
Pro tip: follow SwagBucks on social media. Once in a while, they share a special code. You get points just for entering the codes in the app. Who does not love fun and easy rewards!
Redeem your SwagBucks for gift cards, including Visa gift cards. And watch for "rewards on sale" to get more for your points!
---
Enjoyed the article? Make sure to click the social icons to the left to share with family and friends. Pin it for later: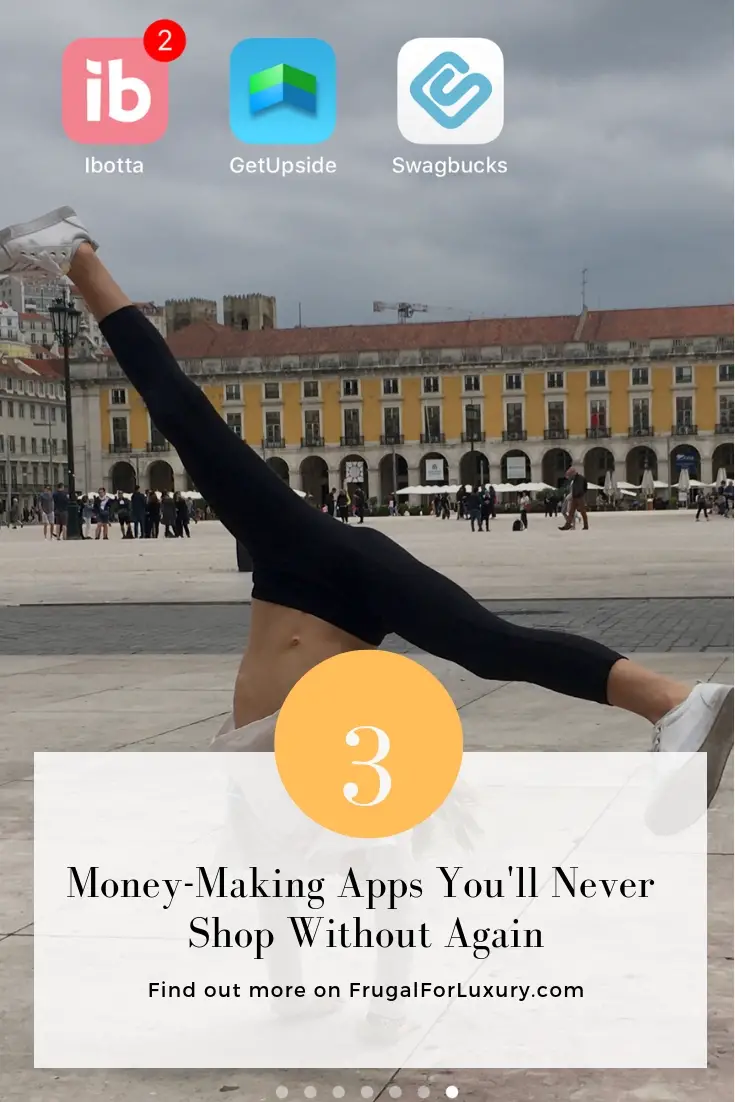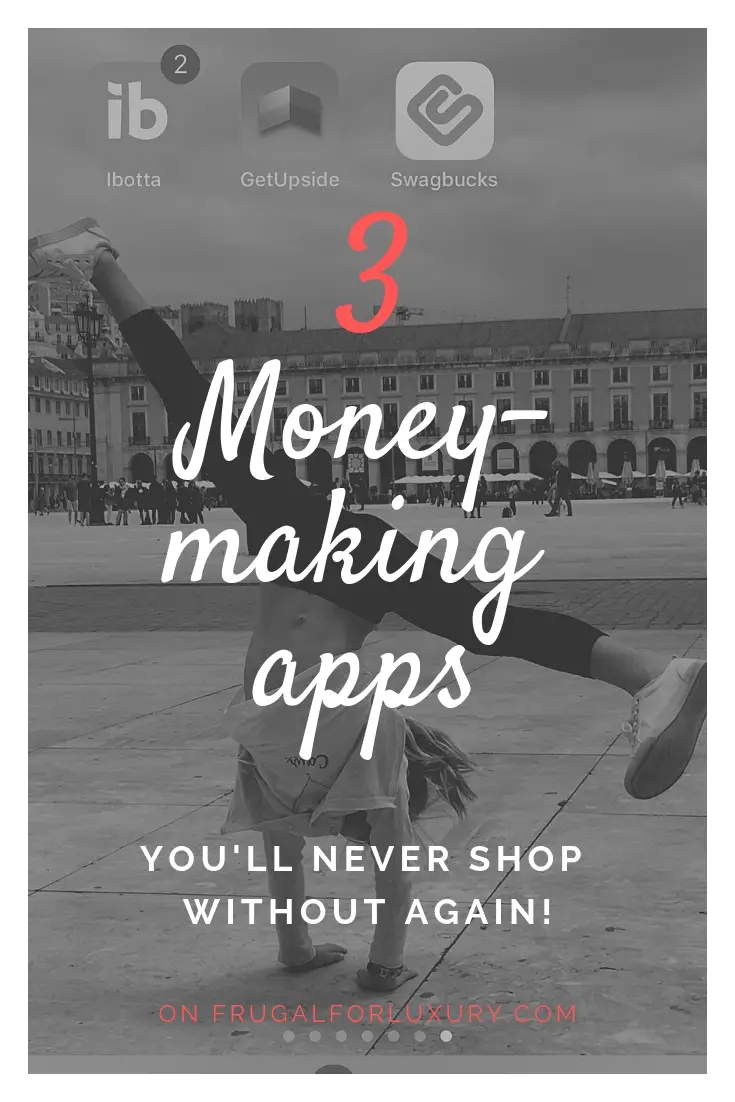 ---
Related articles you might enjoy: 
Walmart Grocery – A Time and Money-Saving Experience
5 Tips to Save Money Without Giving Up Quality of Life
How I Budget My Month
If you enjoy reading us, stay in the know by signing up for our newsletter!