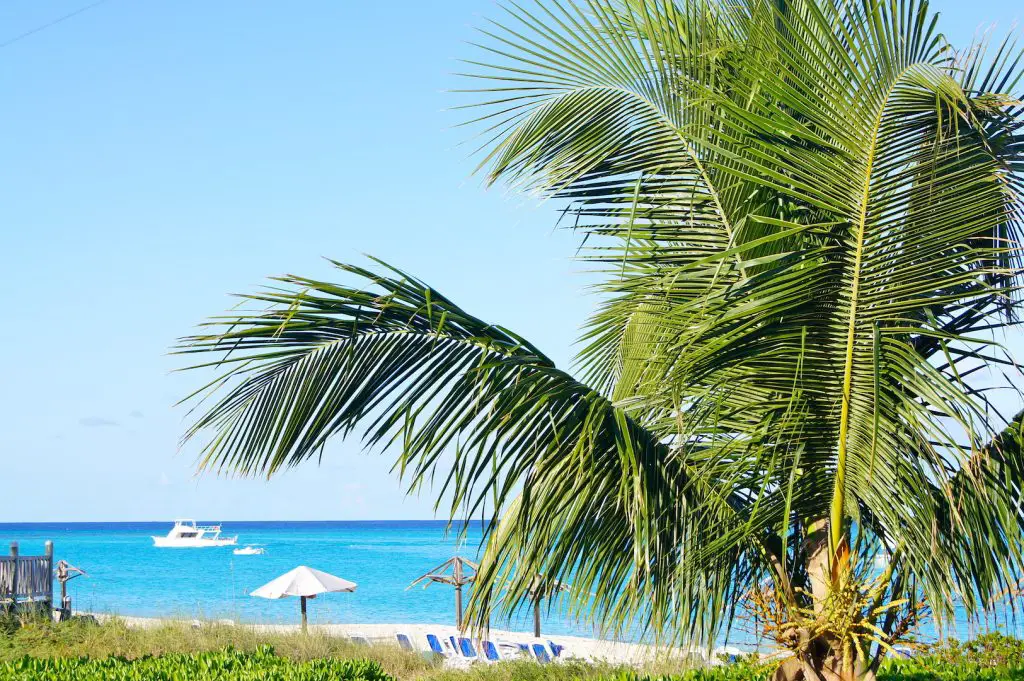 Look at that view!
Right as  we strolled in to Club Med Columbus Isle, we knew this vacation was going to be perfect!
Christian and I booked a week at Columbus Isle in early January, which was a wonderful time to travel to the Bahamian island of San Salvador. We had constant temperatures in the high 70's to mid-80's and just one cloudy afternoon during the week.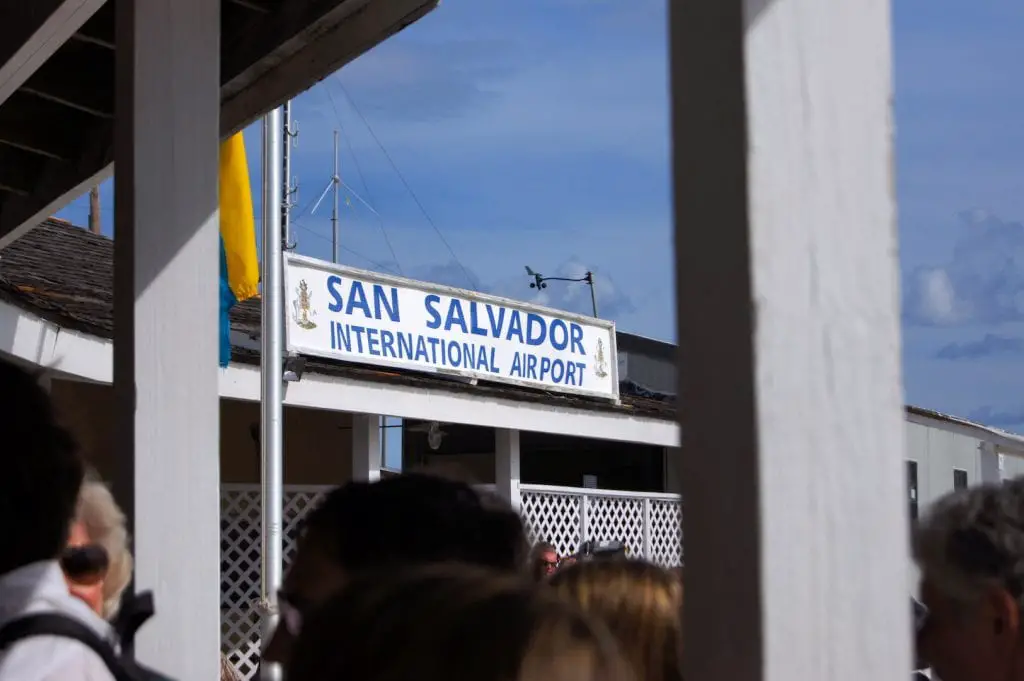 Club Med is the pioneer in all-inclusive vacations. They have resorts in North and South America, the Caribbean, Europe, the Alps, Asia, and Africa. Lately, they seem to have been developing their Asian resorts quite a bit.
Being a true all-inclusive, they usually offer packages that include flights. It was much cheaper for us to buy the whole package and they flew us in a chartered flight from Fort Lauderdale, FL to San Salvador, Bahamas. Chartered flight meant that the "all-inclusive" started on board – with open bar and snacks! Nice way to start the vacation!
The Beach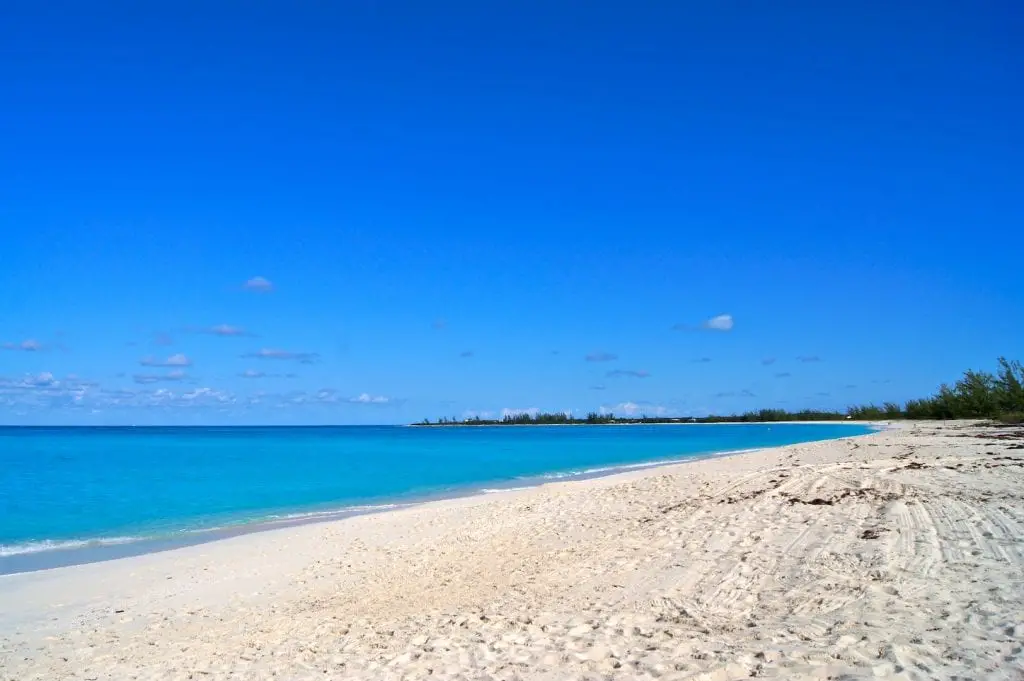 The beach was so stunning that I just can't decide which pictures to share with you!
San Salvador is a very small, remote island, just an airplane hop from mainland USA. The resort is pretty much the only thing on this island, with a small village of locals, most of them employed at the resort. The international airport is made of one strip only, where the weekly chartered flights from Europe land, as well as a few smaller airplanes from the US, like the one we flew in. While we could walk from he airport to the resort, we used the temperature-controlled shuttle provided and enjoyed the traditional Club Med welcome with enthusiastic G.O.'s (Gentle Organizer – the resort staff) and a signature cocktail.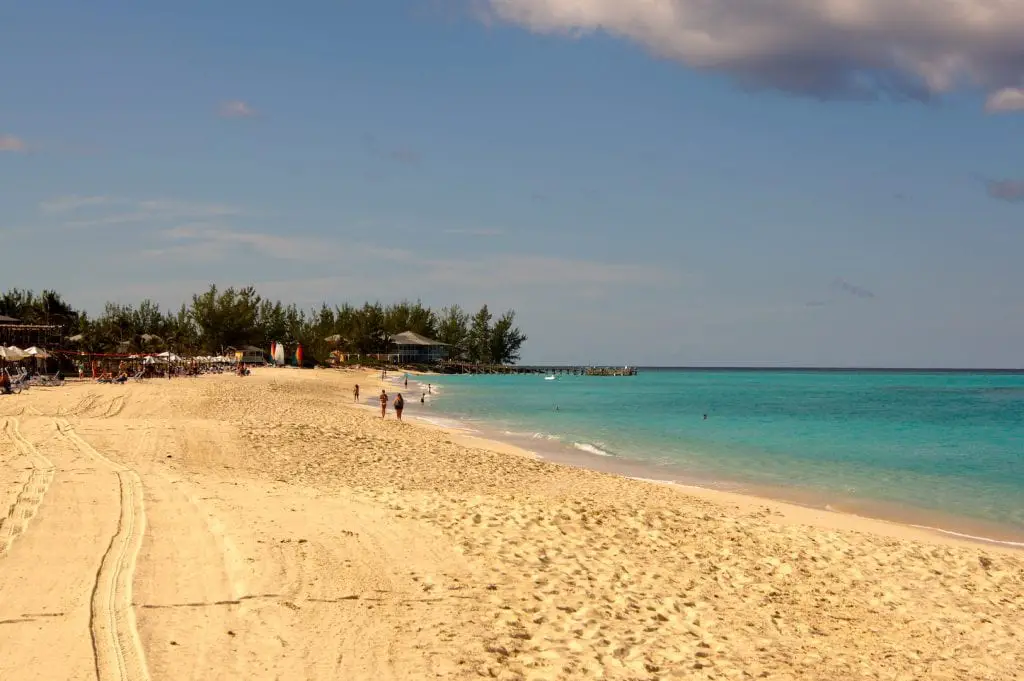 With a beach this pristine, we spent most of our time sunbathing and disconnecting from the real world. At sunset, the colors turned warm yellow and set the scene for wonderful evenings of music and entertainment.
Activities and Entertainment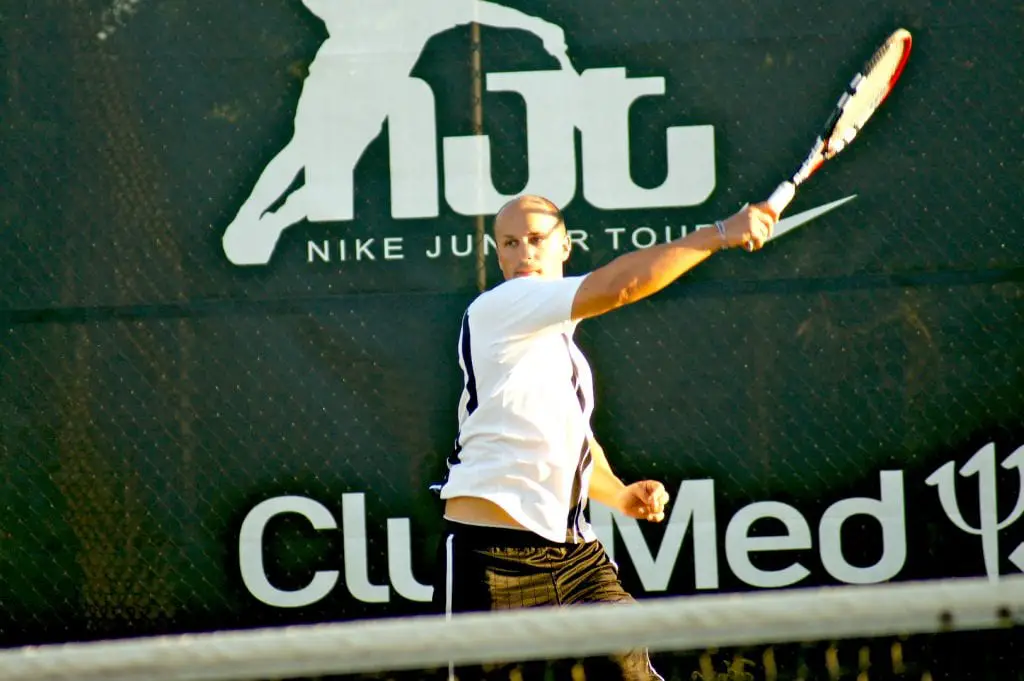 We had so much fun at the Club Med Tennis Academy. Christian and I love being active and we enjoyed everything that Club Med Columbus Isle had to offer. We participated in the tennis lessons right after breakfast every morning. The Tennis G.O. Team was wonderful and gave us great advice to improve our games. Christian put his name on the playing list and was matched up for several games throughout the week.
After tennis, we loved running along the ocean through the gardens and around the resort, before heading down to the beach.
While all sports are free at Club Med (60 sports with world-class instruction – check their website for offerings at each village), beach resorts usually include water sports. We loved kayaking together and tried ourselves out at sailing, which did not turn out to be successful, but hey, we tried! The Water Sports G.O. Team also takes out G.M.'s (Gentle Members, aka. YOU) on snorkeling excursions twice a day. We took full advantage of that as they chose different spots every day for us to enjoy! The waters were crystal clear and we saw many different species of fish!! Club Med Columbus Isle is also a great spot for scuba diving!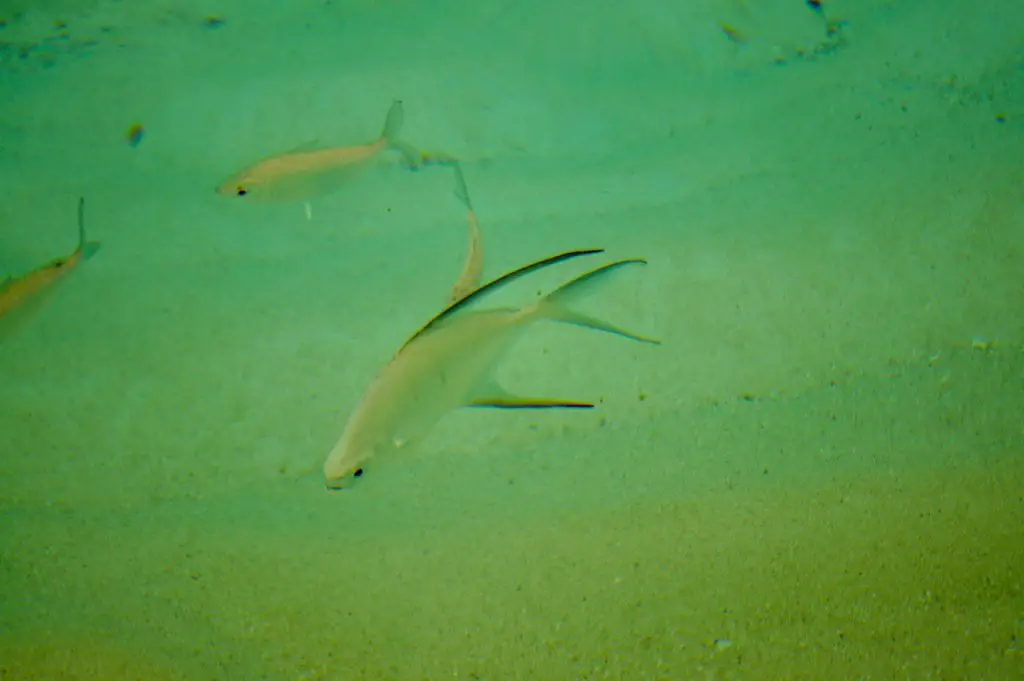 So many fish!! Back at the beach, the waters were so clear that we could snap pictures of all sorts of fish, including a piranha!
Food, Drinks, Snacks, and More
When Club Med says all-inclusive, they mean it! Included in your vacation are:
gourmet dining – all meals and all-day snacks
open bar – alcoholic and non-alcoholic beverages (excludes certain premium alcohols )
sports and leisure – unlimited water and land sports and instructions for all levels
relaxation – health and wellness activities such as yoga, pilates, and more
childcare where offered – Club Med Columbus Isle will keep the younger guests entertained from age 11 (most resorts start at age 4, and 2 for a fee)
wi-fi throughout the resort
entertainment – games and contests throughout the day, nightly shows, nighttime entertainment, all of it for adults and kids
gratuities – you are not expected to pay any taxes or tips since they are included in your pre-paid package
During our week at Club Med Columbus Isle, we enjoyed wonderful cocktails – don't ask me the name of this one, I generally ask the bartender to surprise me! The food was delicious. The Italian cook at the pasta cooking station made some of the best pasta I ever tasted. I would go back just for his garlic and shrimp linguini!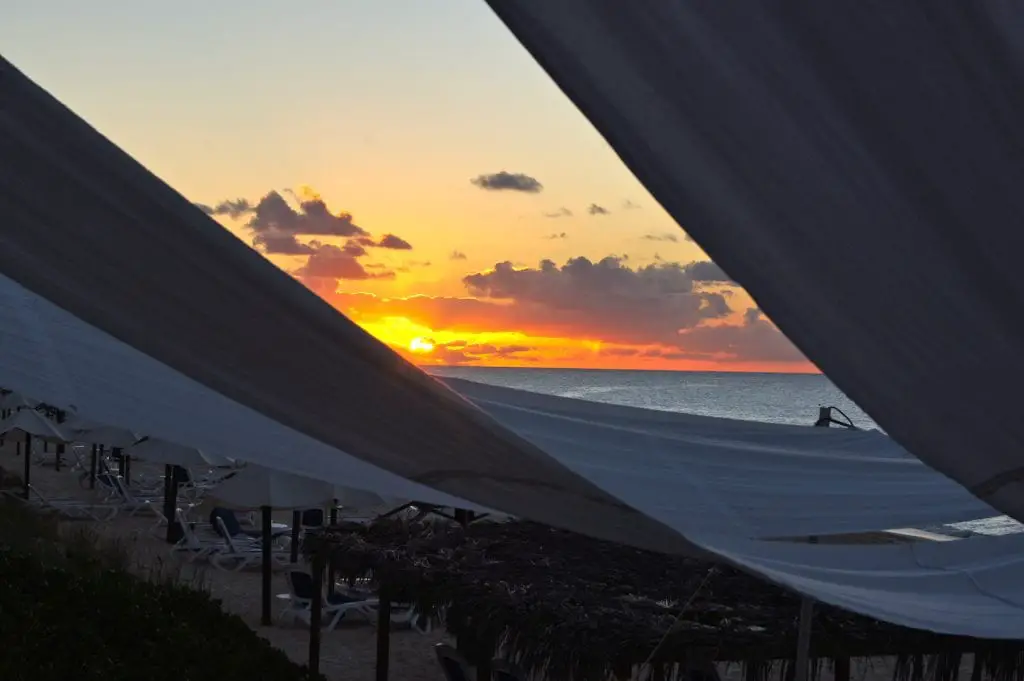 That sunset over the beach bar made it our favorite spot to spend time together before and after dinner! 
Accomodation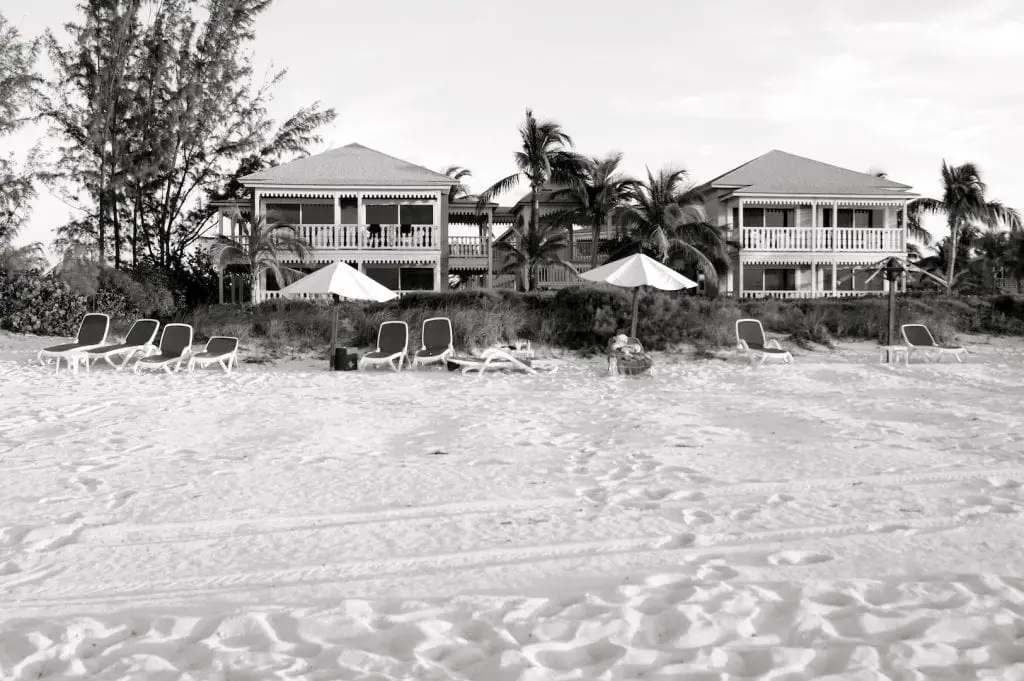 The resort is made up of several two-story villas with a couple of suites on each floor. We had an ocean-view upper level room with a king-size bed and great amenities. We just didn't spend very much time inside, soaking in all the Bahamian air we could while on the island.
Why We Love Club Med Columbus Isle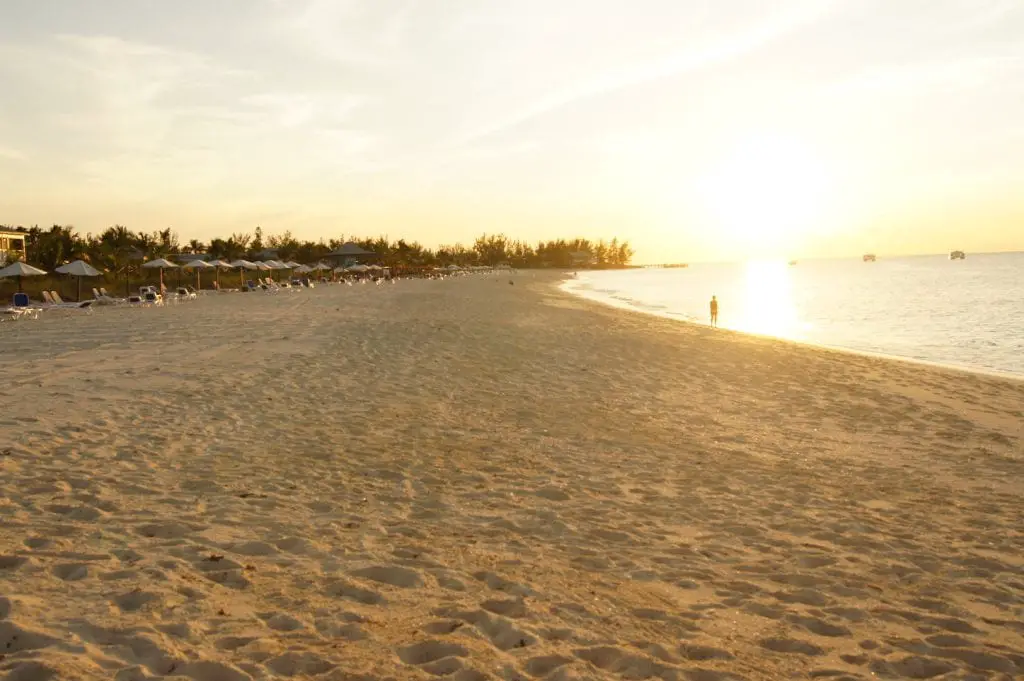 We spent a memorable vacation at Club Med Columbus Isle. The service, food, drinks, and entertainment were wonderful!
We did as much and as little as we felt like each day. Club Med provides such a rich list of activities and entertainment and we enjoyed the resort at our own pace, with no pre-determined schedule. We are huge Club Med fans and recommend their resorts to couples and families alike. You WILL find the perfect village, whether you are looking for a beach, ski, active, or relaxed vacation! This one is at the top of our list and we will be back for sure!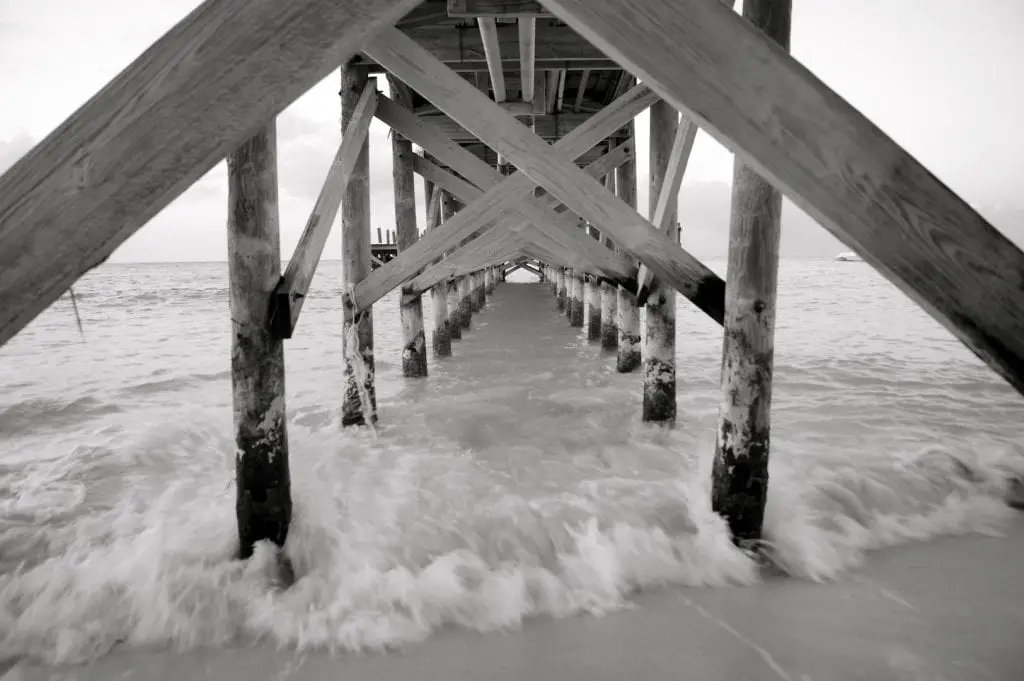 Have you traveled to Club Med before? Which one do you recommend to our readers? What did you like best about your vacation? 
---
Enjoyed the article? Share on social media and pin it for later!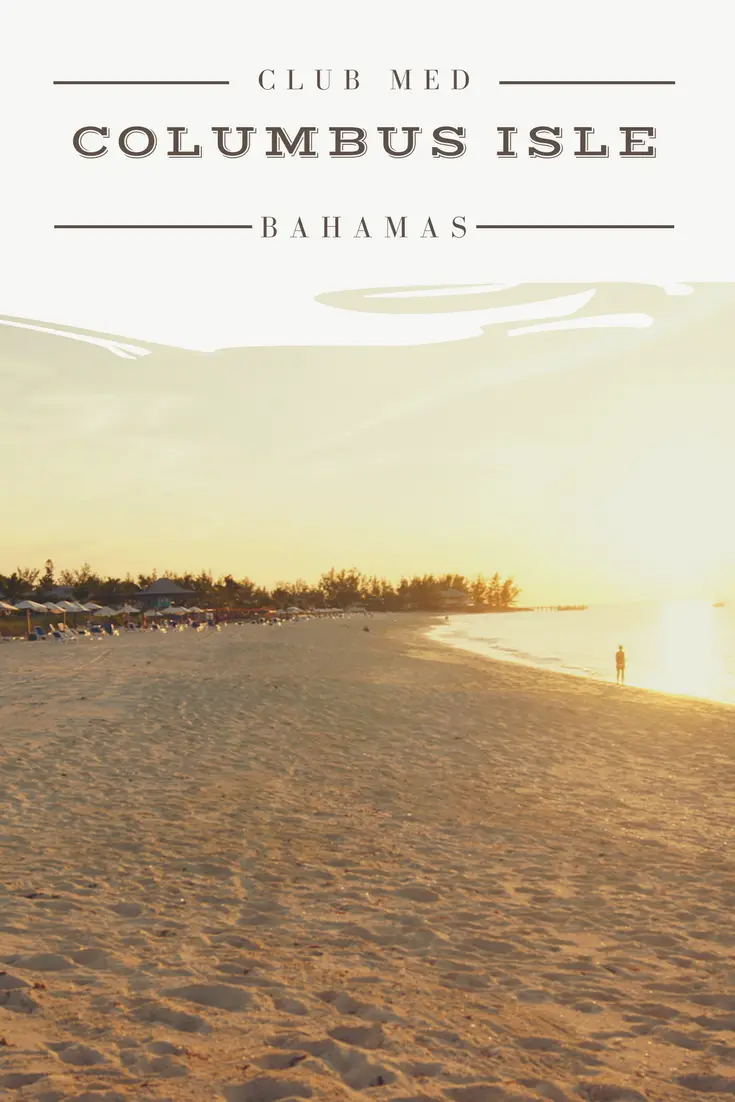 ---
Related articles you might enjoy:
How to Choose the Perfect Club Med Vacation
11 Instagram-Worthy Beaches Around the World
Best Beach from Orlando – Fort de Soto Park
If you enjoy reading us, stay in the know by signing up for our newsletter!