Disclaimer: We were provided free tickets to Defy Orlando to create social media content. All thoughts and opinions expressed herein are my own.
Whether it is a rainy day in Orlando, or blazing hot, if you are looking to spend time and energy, I have the perfect place for you!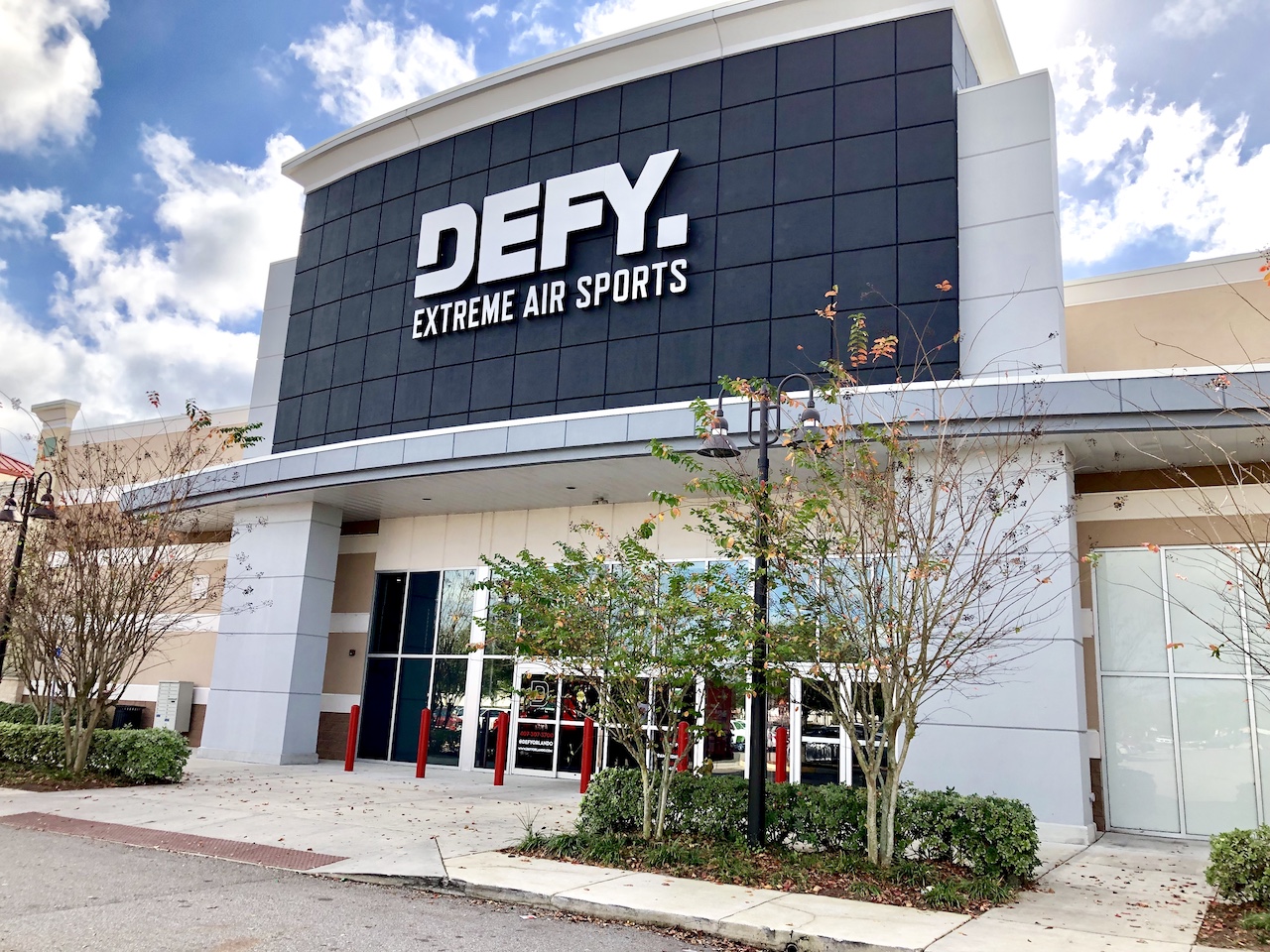 Did you know that jumping on a trampoline has many health benefits, from increasing the lymphatic flow in the body to increasing bone mass?
So if you or the kids are looking to have fun in Orlando, head over to Defy Orlando, a trampoline paradise conveniently located on Colonial Drive.
8010 W. Colonial Dr, Orlando, FL 32818
Defy Orlando
When we first got there, we were fitted with a colored bracelet – you choose whether you want to jump for 1, 1.5, or 2 hours and the bracelet indicates when you will need to leave the trampoline park.
I highly recommend signing your waiver HERE prior to getting to Defy. That way, you will be checked in and off jumping in a matter of minutes!
You will need to be wearing grip socks for safety. If you don't own a pair, choose from several fun designs there for $3 a pair. We got ours as we checked in and they had toddler, kid, and adult sizes.
Before you head out, make sure you check the website as they often run specials and promotions 🙂
Inside Defy Orlando Trampoline Park
What I love about Defy Orlando, is that there is something for everyone to enjoy. When you get there, you will notice that it is not just a large hall with dozens of trampolines, lined up next to each other.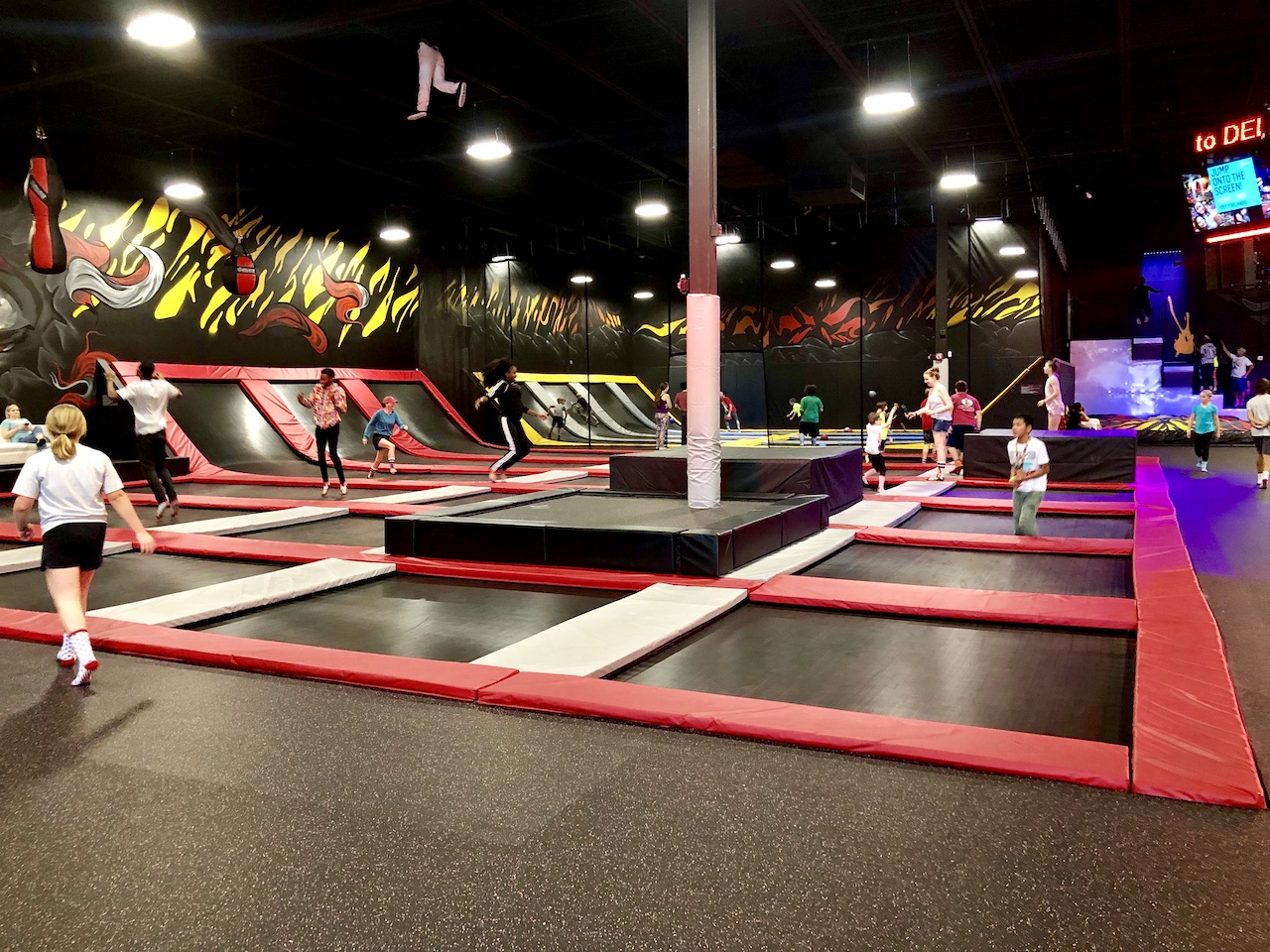 They have a couple of ninja zones, you can rope walk, jump into foam blocks, zip line, launch yourself on a trapeze or a swing, shoot basketballs, and so much more.
Mark, our 5-year old, always spends most of his time in a large area where kids throw soft balls at each other. While Ava really enjoys flipping into the foam pits and Elin jumps from the swing until she drops!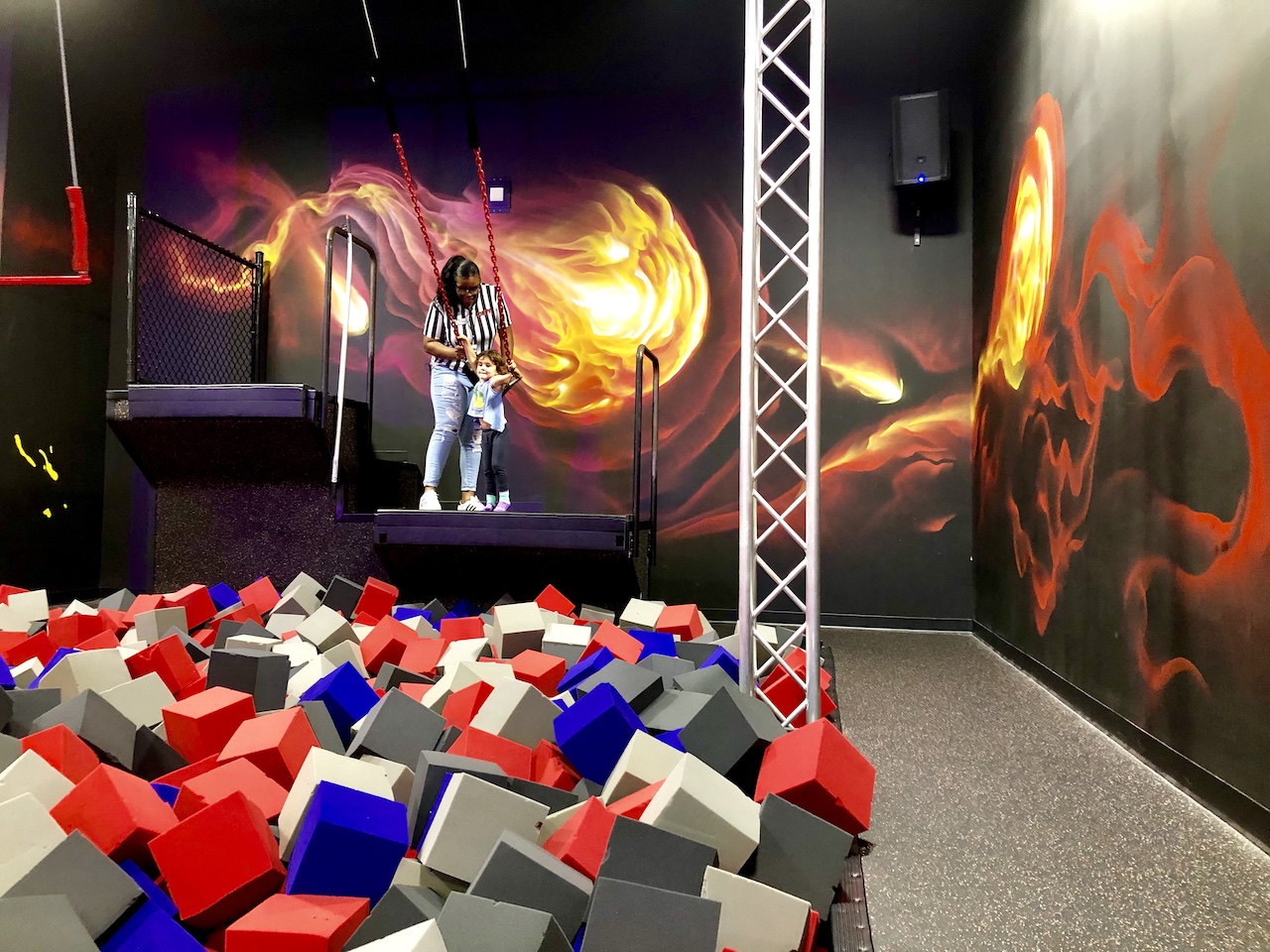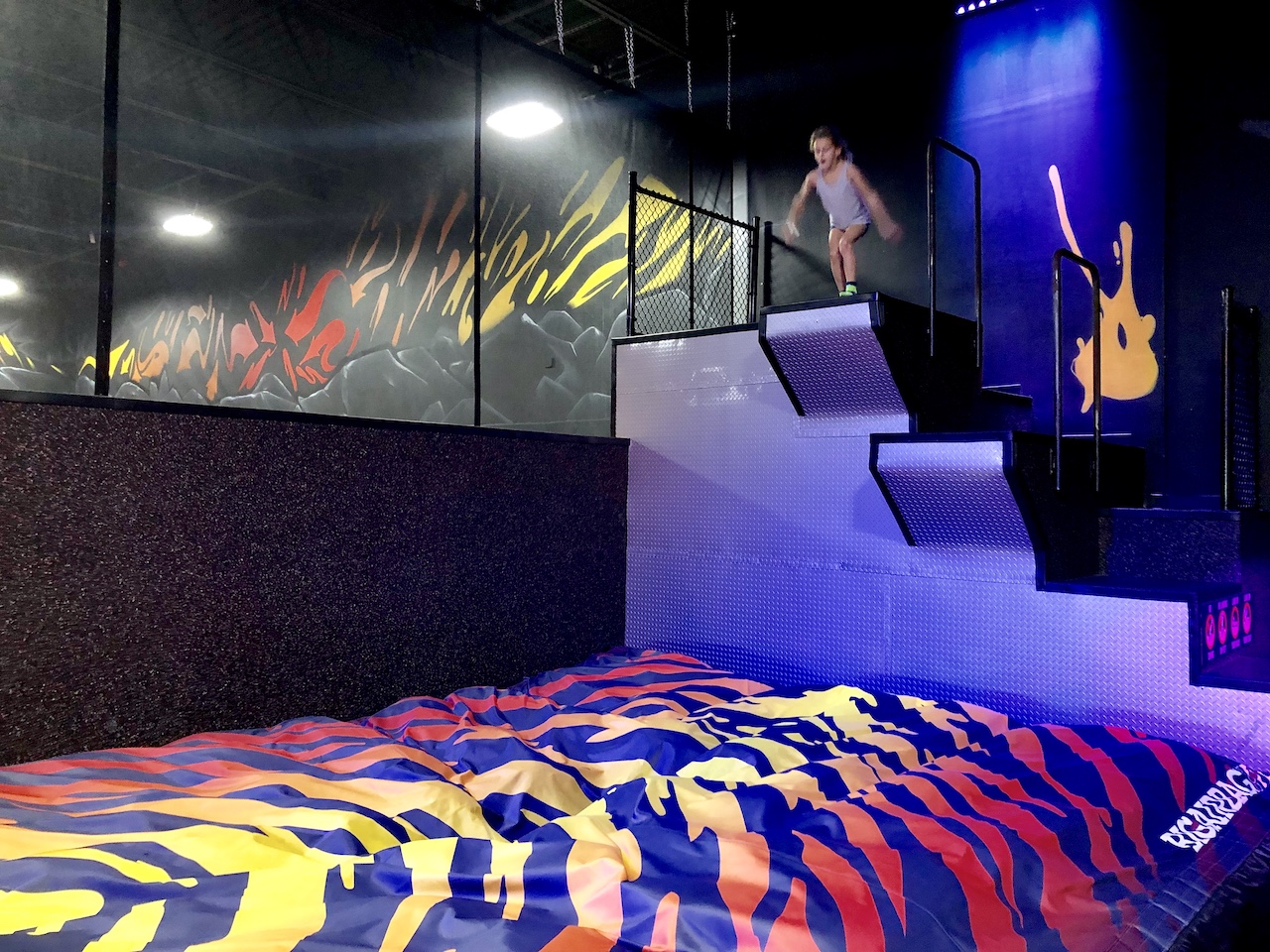 Oh… and for the young at heart (AKA me…), make sure to get yourself a ticket. It is so much fun to jump and pretend you can flip and twist!
Fun For Everyone
I can't recommend Defy Orlando enough. It is the perfect place for your active kids!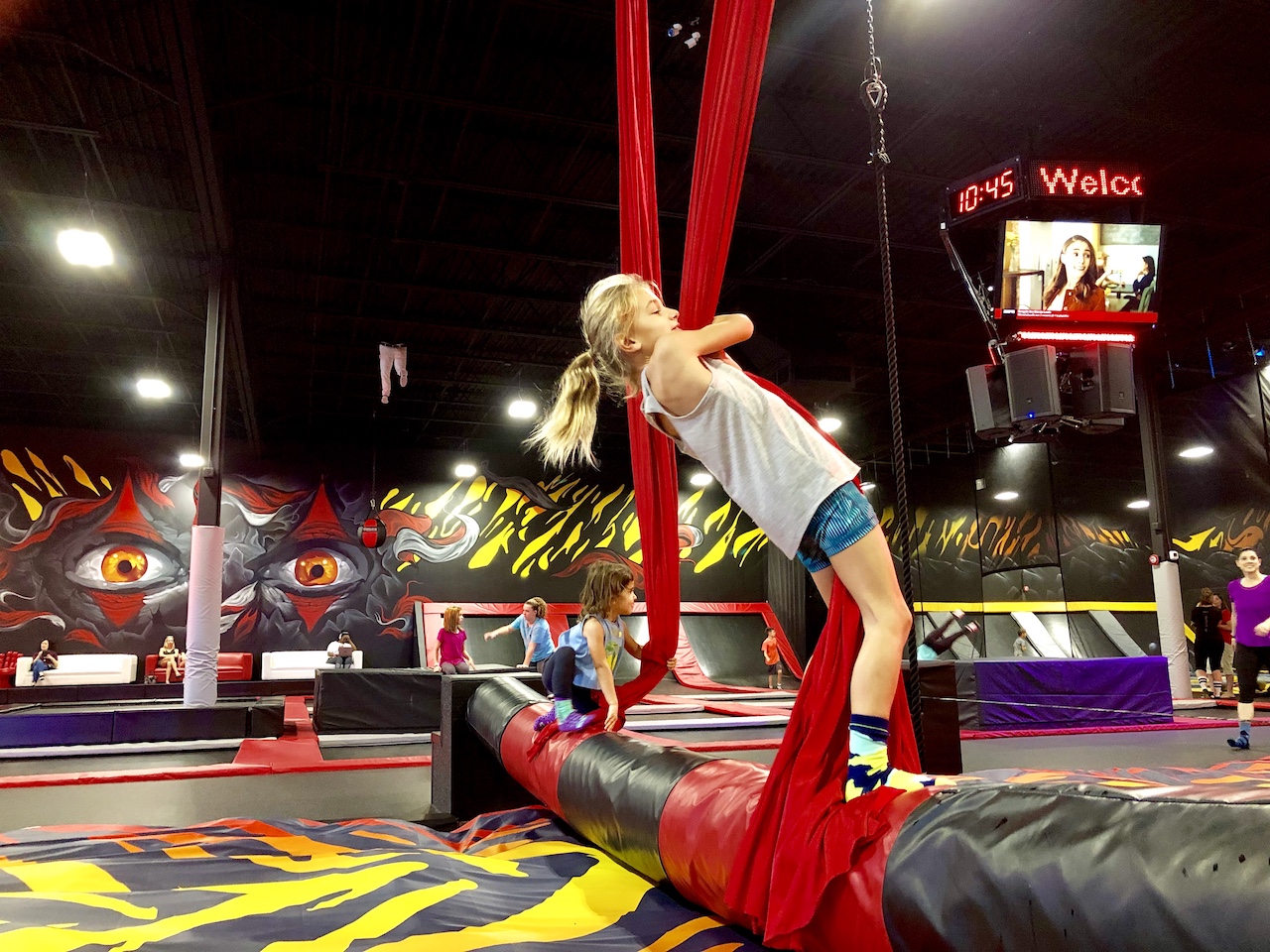 If you are visiting Orlando, it is a nice way for everyone to let some energy out. We always all join in! We have taken everyone from teenagers to toddlers and had nothing but fun!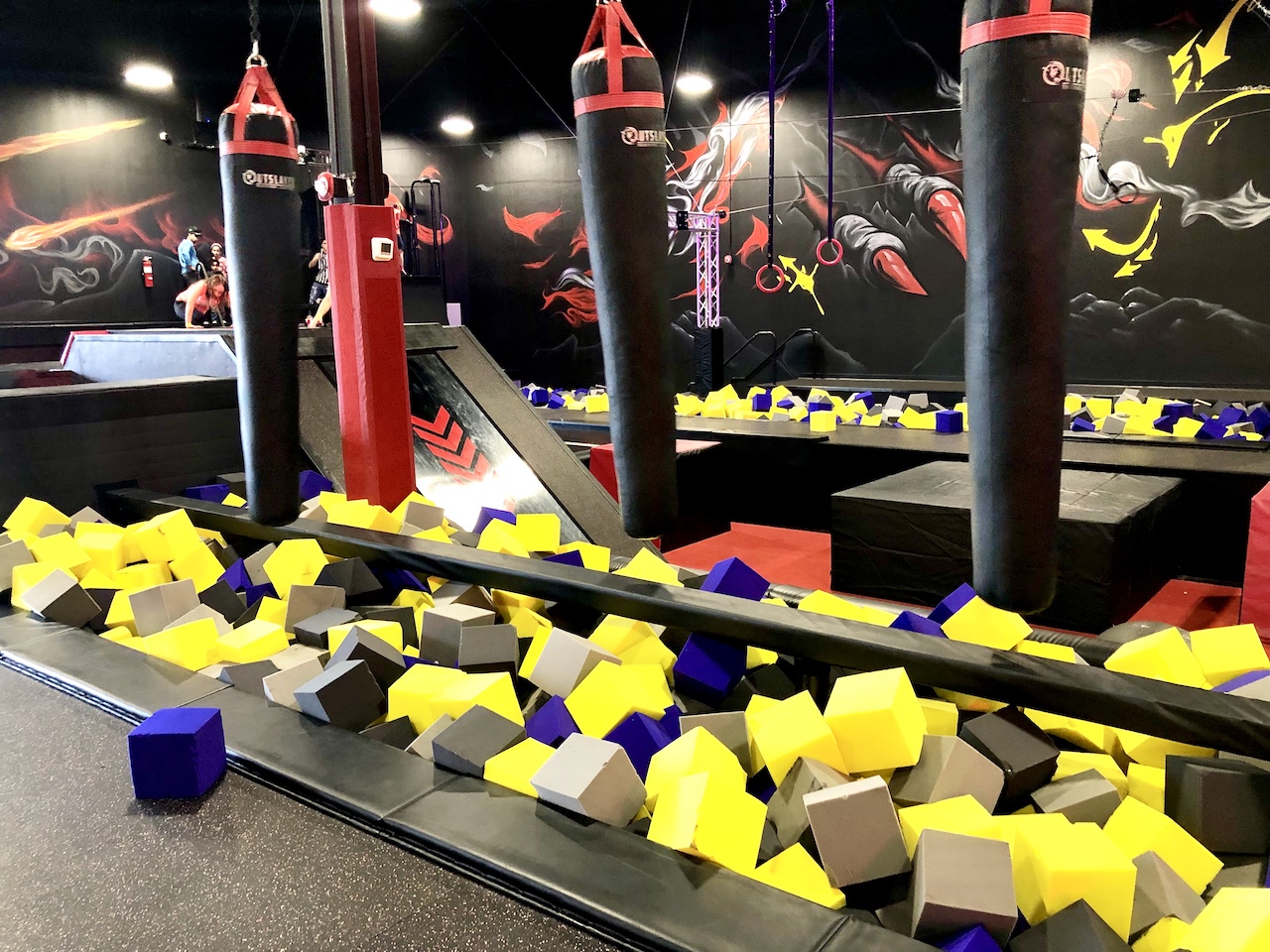 If you have young children, they generally have an hour blocked off for ages 6 and under, first thing in the morning. If you have a mix of ages, everyone is always very courteous and I would not worry about the little ones getting run over.
Defy has a simple rule of only one jumper at a time on any trampoline and their crew is wonderful at making sure everyone respects the safety rules.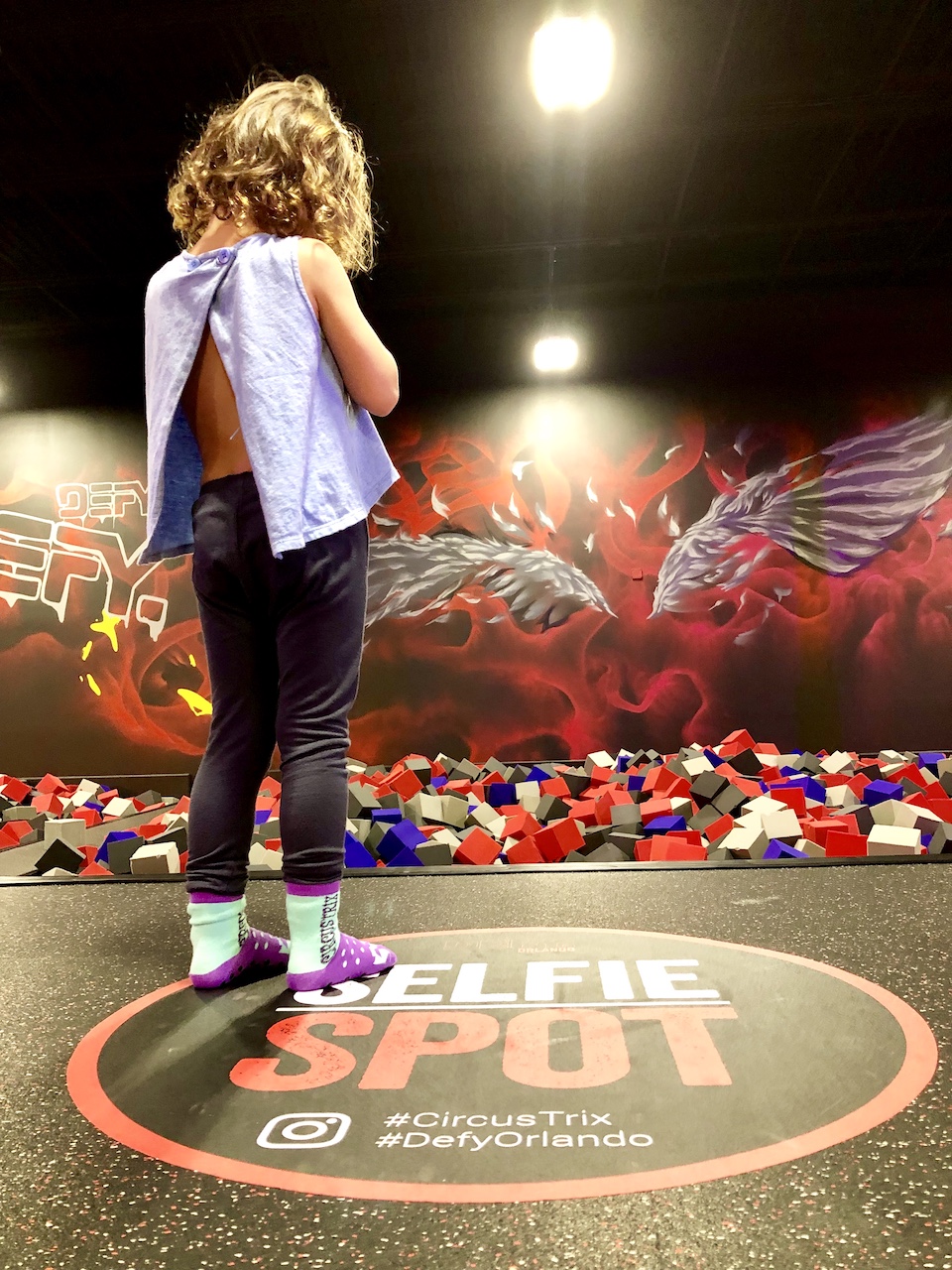 If you're a local, you can purchase gift cards for birthdays or special occasions. They make wonderful stockings stuffers! They are also a wonderful place to celebrate a birthday with friends!
Related: 50 Alternatives to Christmas and Birthday Gifts for Kids
Happy Jumping!
DEFY ORLANDO
@defyorlando
ADDRESS: 8010 W. Colonial Dr, Orlando, FL 32818
HOURS: MON thru TH 9AM – 10PM | FR & SAT 9AM – 12AM | SUN 11AM – 7PM
---
Pin for later!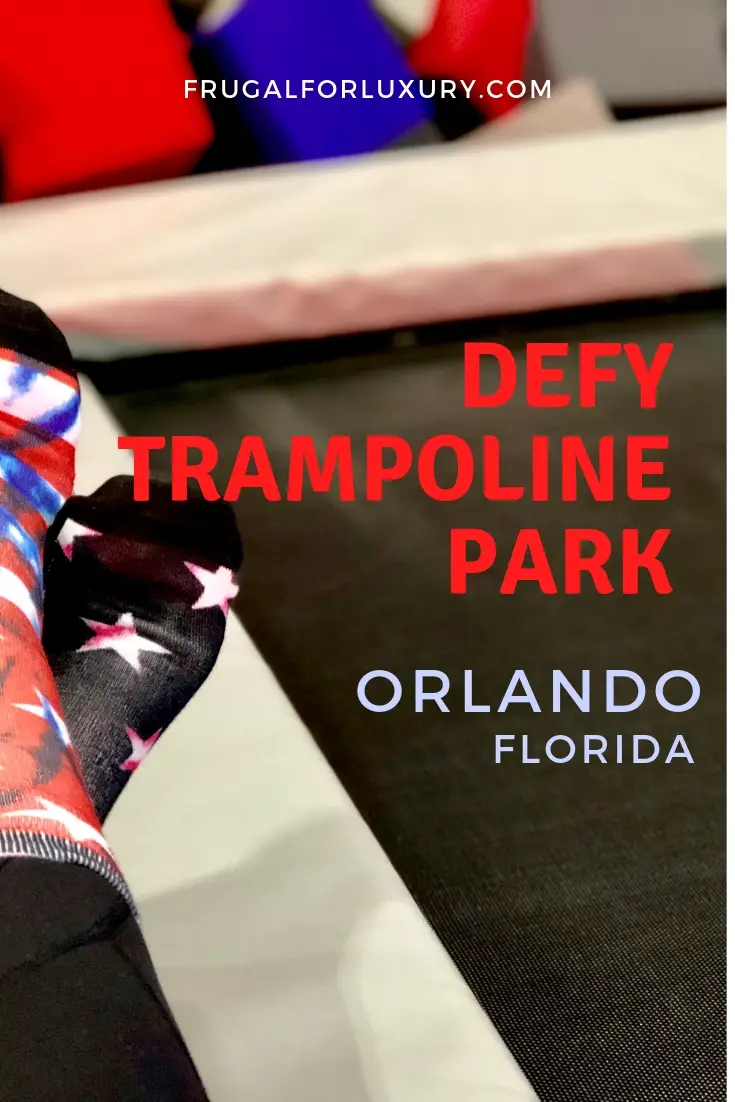 ---
Related articles you would enjoy:
A New Kind of Fun for the Experience-Seeker in Orlando, FL 
Adding Sweetness to Date Night in Orlando, FL @ The Golden Pod
Experience True Cold in Orlando, FL @ ICE! at Gaylord Palms
10 Day Trips from Orlando, FL
If you enjoy our content, sign up for our newsletter below!