Christian and I were looking for a fun and new place to discover in Orlando, on our first date night in nearly 3 years.
When we found this little place called The Golden Pod – Chocolate Bar… wait what? Chocolate Bar? We knew I knew where we were going to be spending the evening! I love chocolate and there's no way we weren't giving this place a try!

7653 International Dr, #100, Orlando, FL 32819
The Golden Pod impressed us from the time we stepped in! We were received by a welcoming staff and what is there not to like, when you are surrounded with chocolate?
When the food came out, Christian and I shared a portobello sandwich, which came perfectly seasoned with avocado, queso blanco, and onions, and fried calamari! The meal was delicious! 
The manager highly recommended the tapas on the menu and pointed out to the yummy kids menu. We will definitely be back with the kids and I know they'll love the shakes and babycino!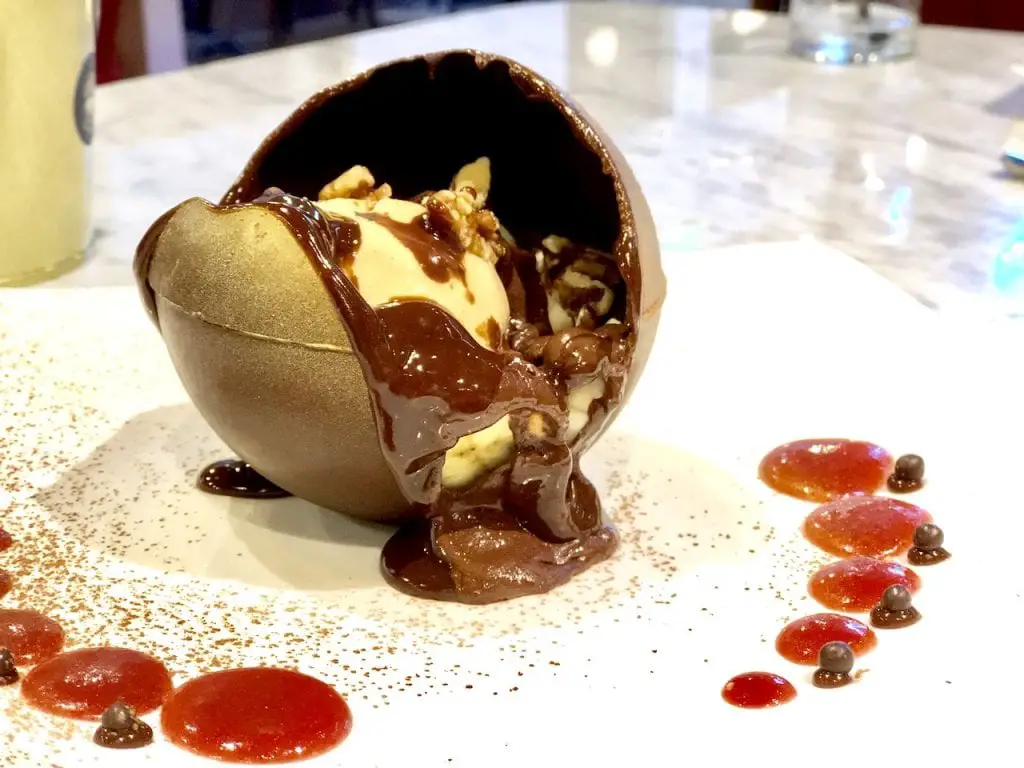 We couldn't end the night without a sphere. Now, please order a sphere when you dine in! Hand-made by the pastry chefs, you are served a sphere built of fine chocolate. Order the filling of your choice: we had a caramel gelato with candied walnuts, and mini filled-dark chocolates. As the sphere is brought to you, the server poured hot chocolate on top of the sphere… 
…in front of our eyes, the top of the sphere melted, revealing its filling. That was quite a show!
After dinner, venture over to the chocolate section and select filled chocolates to bring home and enjoy the next day (or immediately)!
If you are in for some drinks, the cocktails were created by The Golden Pod's own mixologists and most come with chocolate. They also serve amazing milkshakes, which could be a meal of their own! 
We were very impressed with The Golden Pod! It was the perfect, casual date night for us. It is well located on I-Drive, to let you enjoy the attractions in the area before or after your dinner. They are opened until 2AM and it is NEVER too late for chocolate!
The Golden Pod is also opened for breakfast and the breakfast menu seems extensive and deliciously crafted as well!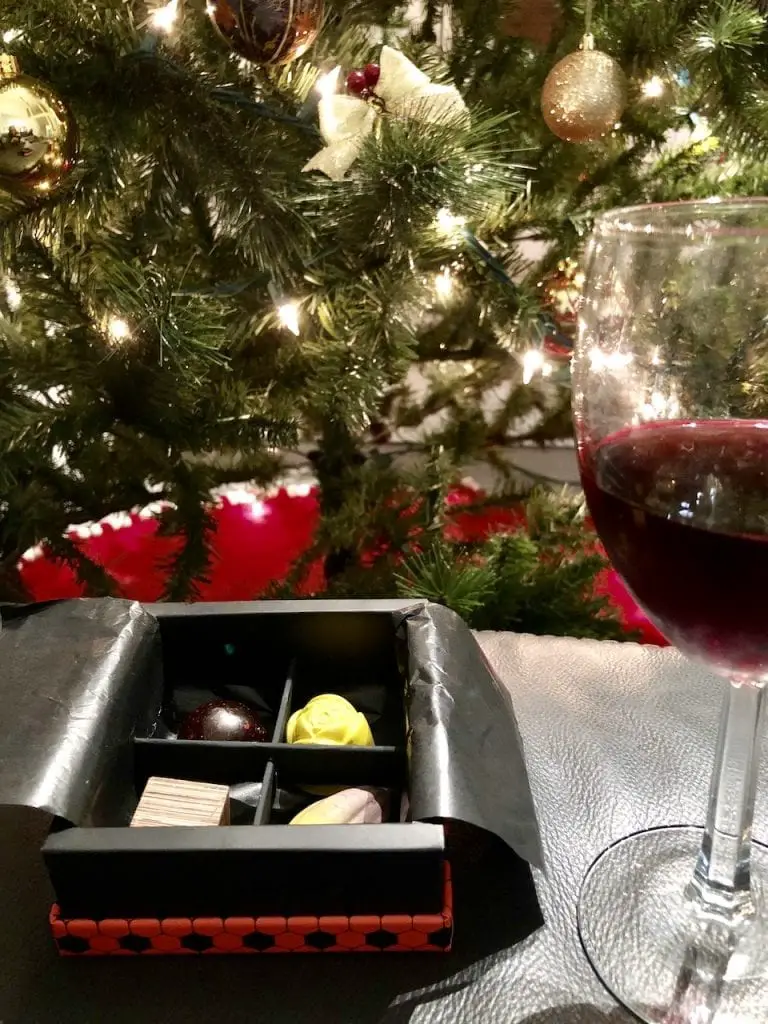 For the chocolate lover in your life, remember to stop by The Golden Pod to create a box of hand-picked chocolates. It will make for the perfect gift for any celebration, be it a birthday, graduation, Valentine's Day, Christmas, or just a random day to make that special person feel loved!
THE GOLDEN POD
@thegoldenpod
ADDRESS: 7653 International Dr, Orlando, FL 32819
HOURS: MON thru FRI 10AM – 2AM | SAT & SUN 9AM – 2AM
Thank you to The Golden Pod for hosting us for dinner. All opinions are our own and all comments reflect our honest experience.
---
Pin this for later!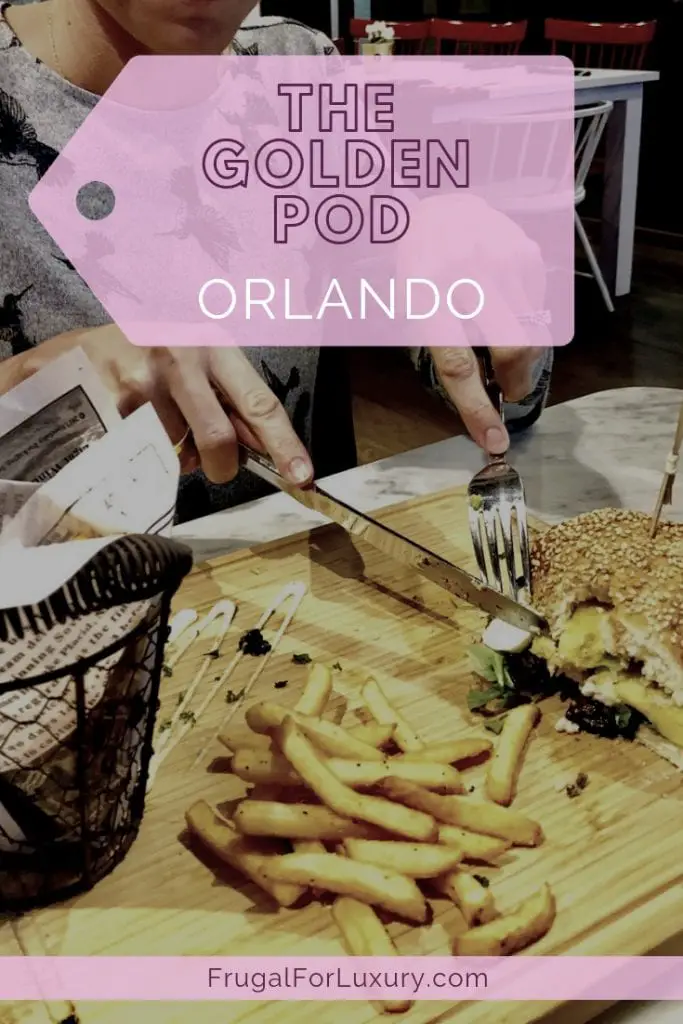 ---
Related articles you might enjoy: 
Monsieur Paul – A Taste of Home at EPCOT
Grocery Stores in Florida
Discovery Cove – The Ultimate Premium Experience in Orlando
If you enjoy reading us, make sure to sign up for our newsletter!