If you're looking for a fun outdoor outing with kids in Orlando, I have the perfect experience for you!
A quick 30-minute ride from the Disney area and only 20 minutes away from downtown Orlando, the West Orange Trail should be on your Orlando bucket list!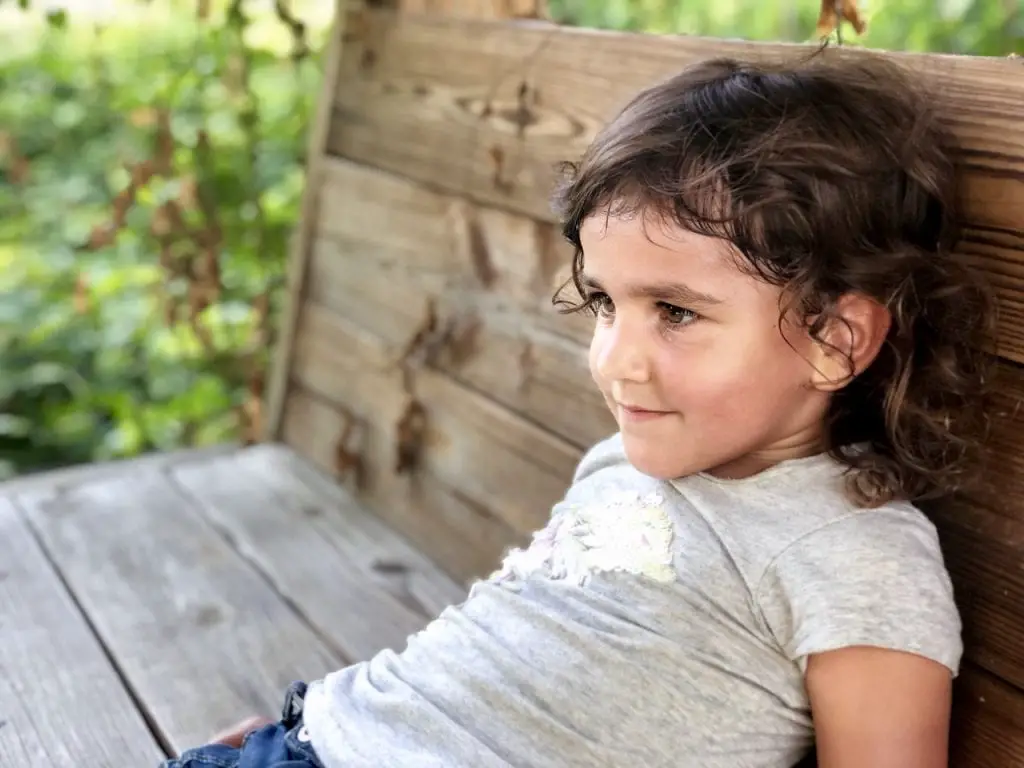 While the trail itself is 22-mile (35 km) long and mostly built on old railroads, we like to break it down into a more manageable section for kids.
This article is about the 4.8-mile portion from Killarney Station (the western end of the trail) to historic Winter Garden. Enjoy the ride!
Start Of The Trail – Killarney Station
The great thing about Killarney Station, and the reason why I recommend starting the trail there, is not only the fact that it is the trail's end – giving you the full West Orange Trail experience, but it is one of the stations with full bike rental!
If you bring your own bikes, great! Park your car in the shade of an oak, fill up on water at the fountain, and be on your way!
Bonus point: let the kids run around the playground while assembling the bikes!
If you need a bike, head over to Bikes & Blades and rent equipment starting at $7 per hour or $30 for the day for added flexibility!
Stop #1 – Oakland Nature Preserve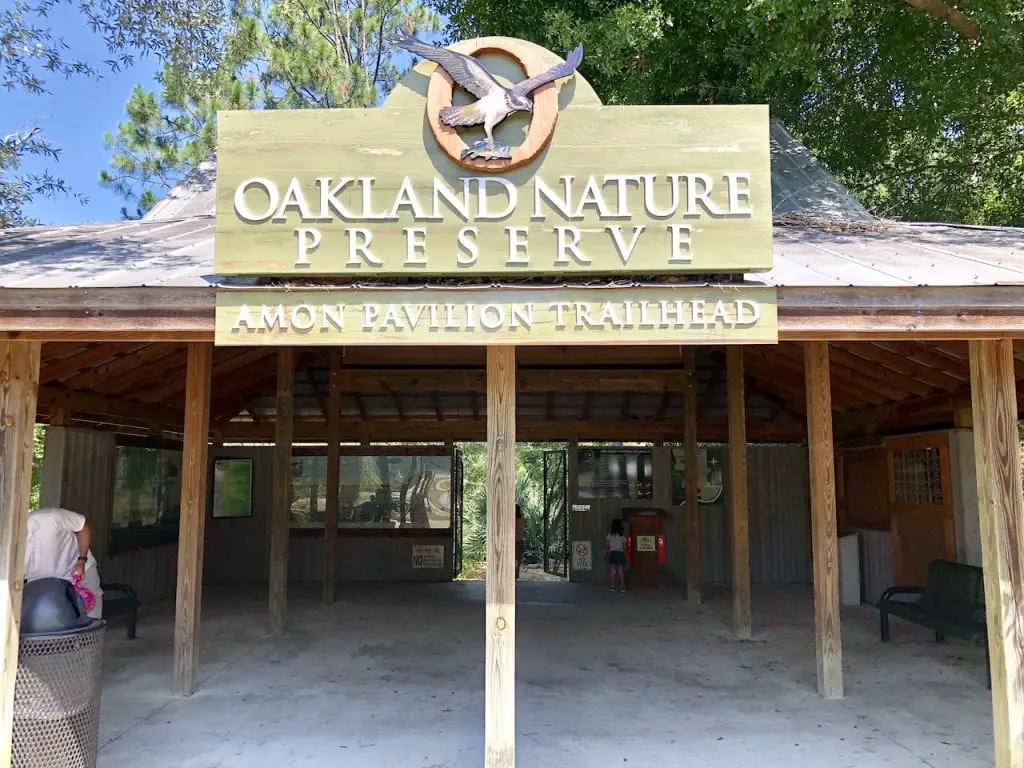 Once you are ready to leave Killarney Station, head east on the trail and make your way to the first stop about 1.4 mile away.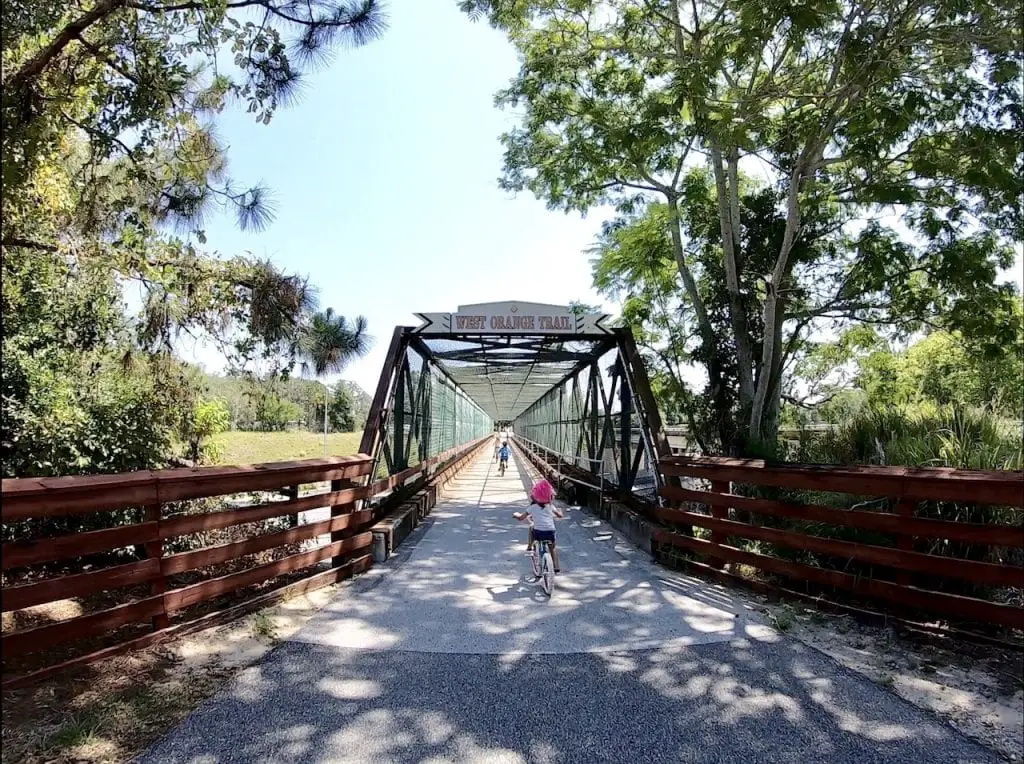 You will first pass through a charming converted railroad bridge and soon find the entrance to the Oakland Nature Preserve on your left-hand side.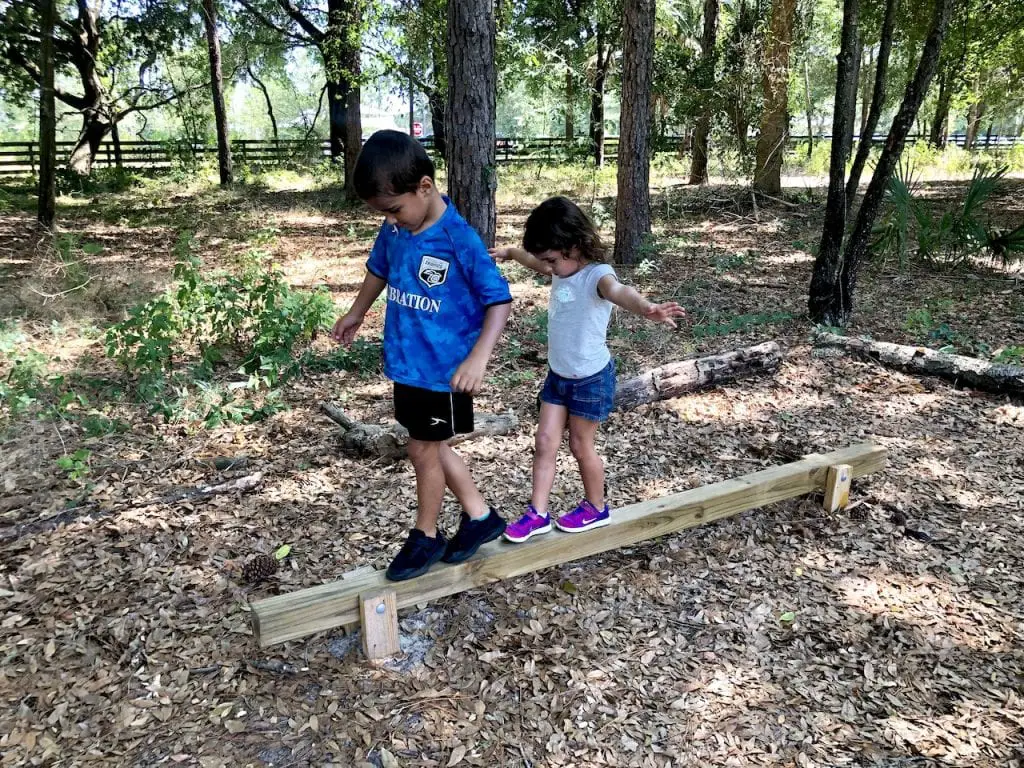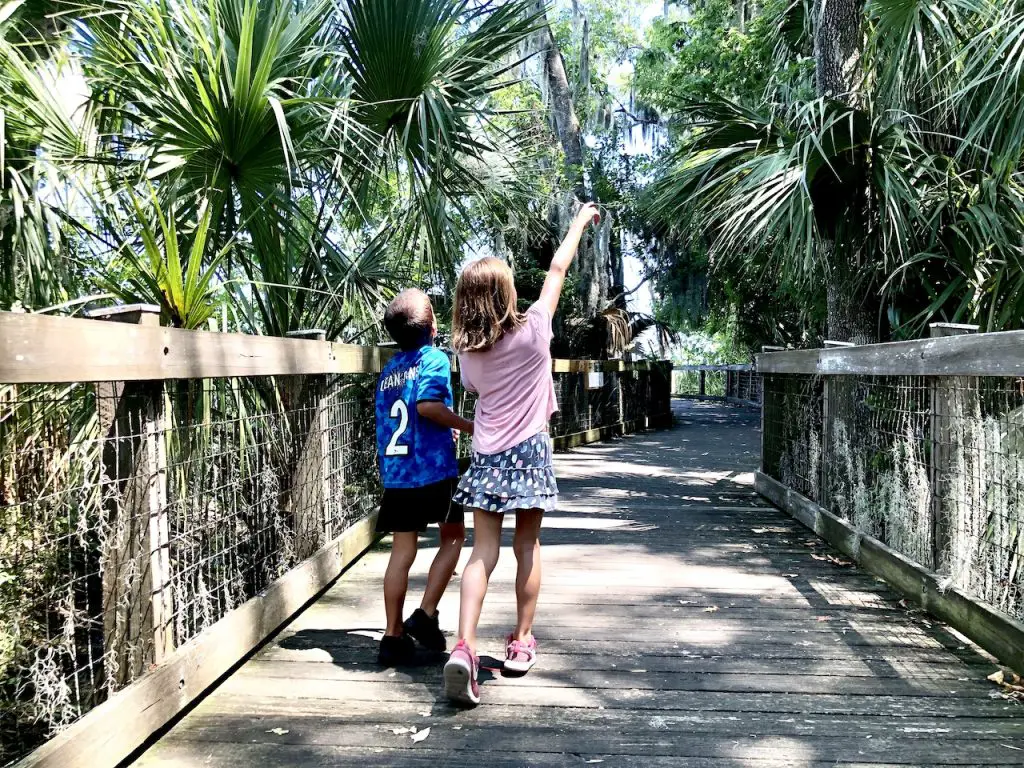 Inside this free and beautifully-maintained park, a short 1.5-mile flat hike will get you through a typical Florida forest, onto long wooden boardwalks, and finally to a platform overlooking Lake Apopka.
The amount of butterflies freely flying around us on that hike was absolutely mind-blowing. We, of course, saw an alligator and many many birds!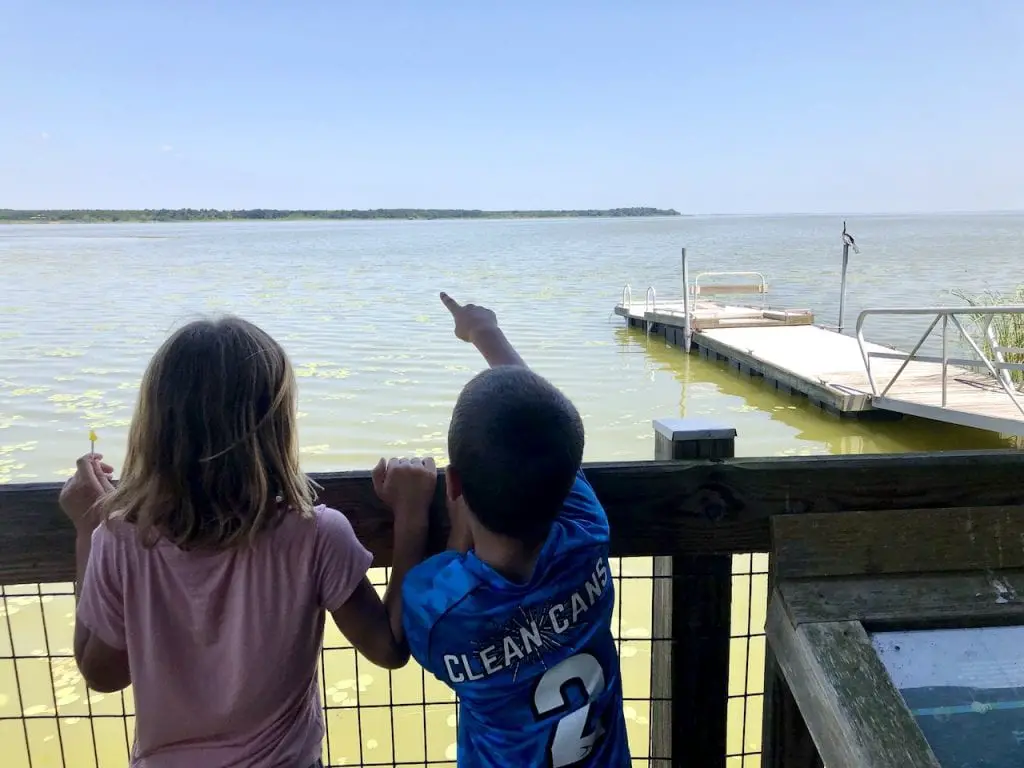 Once on the covered platform, take a break, enjoy the breeze, and watch wild life live all around you!
This is the perfect stop for a picnic to gear up for the rest of the trail!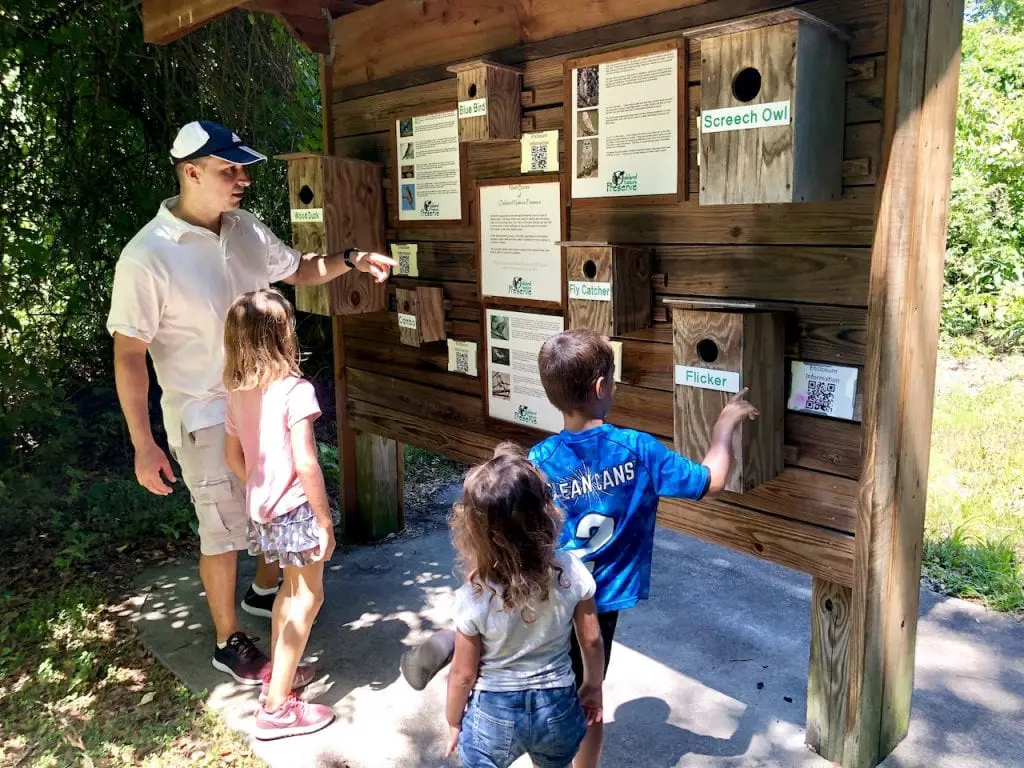 Count about 2 miles (3 km) roundtrip. Very easily managed by the little legs since it is completely flat and they'll be running after butterflies!
Stop #2 – Oakland, FL
Shortly after leaving the Oakland Nature Preserve, you will be cycling through Oakland, FL. This is more of a drive through than a stop, unless you want to take a break.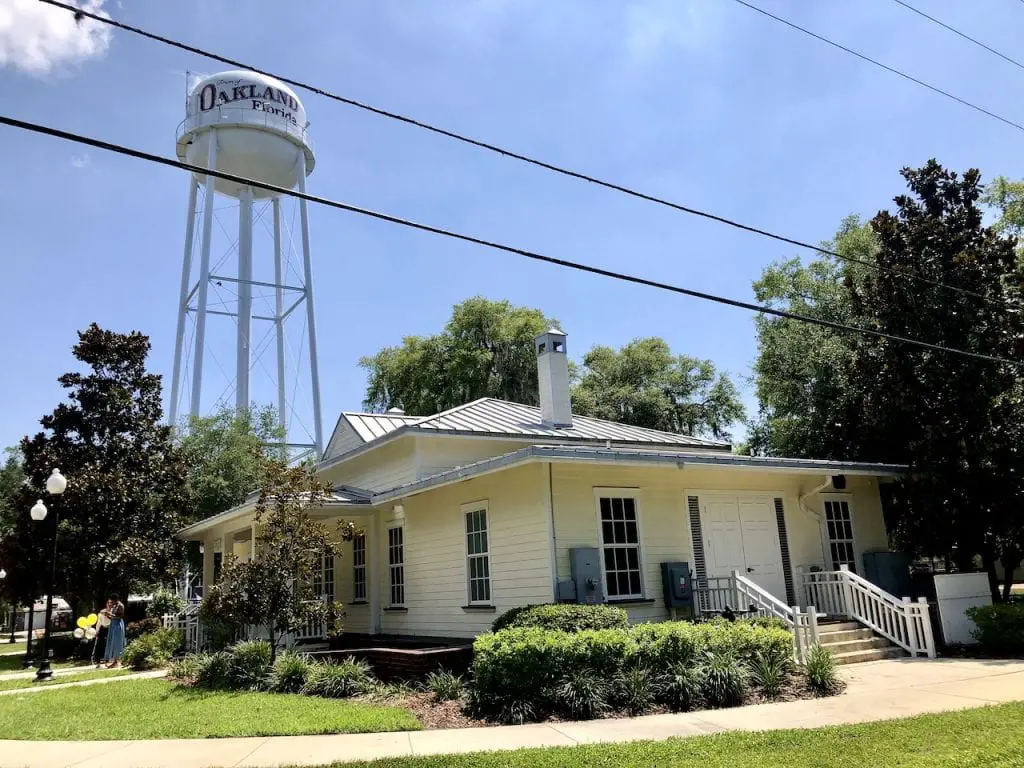 You will know you are in Oakland when you hit the paved roundabout! Enjoy the feel of that 1800's Florida town as you ride by its water tower, church, and sand streets!
Stop #3 – The Butterfly Garden
Further down the trail, on your right hand side, hides a little butterfly garden.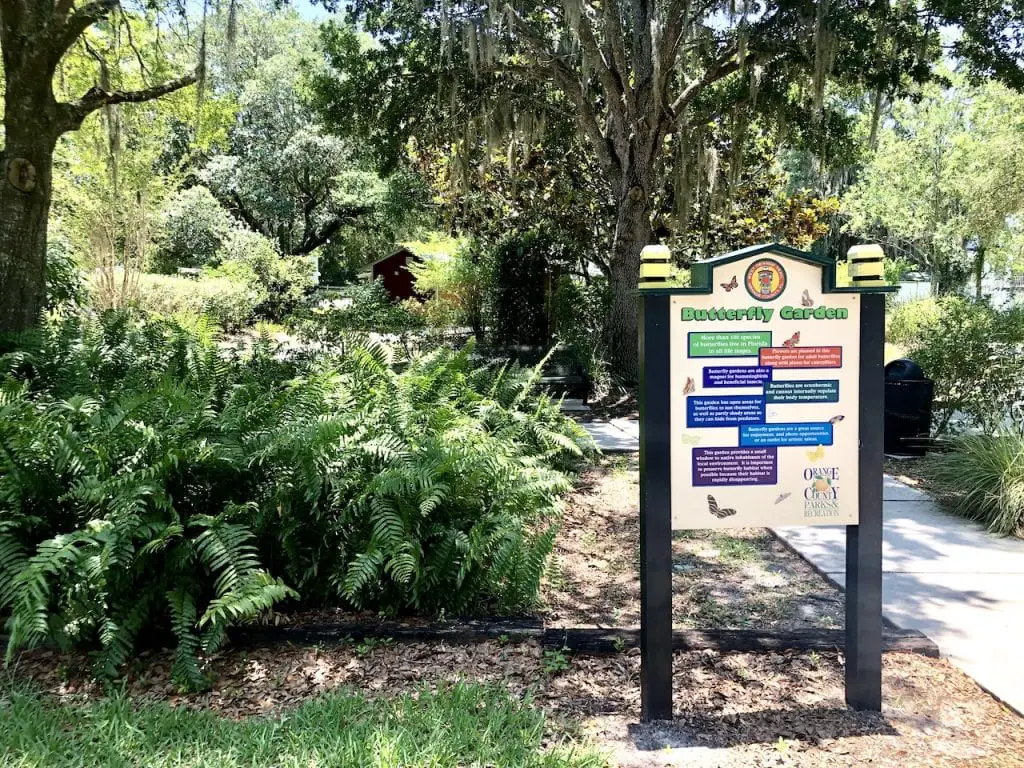 Park your bicycles on the small parking lot right behind the garden, and enjoy a quick and charming walk amongst local butterflies!
Stop #4 – Historical Downtown Winter Garden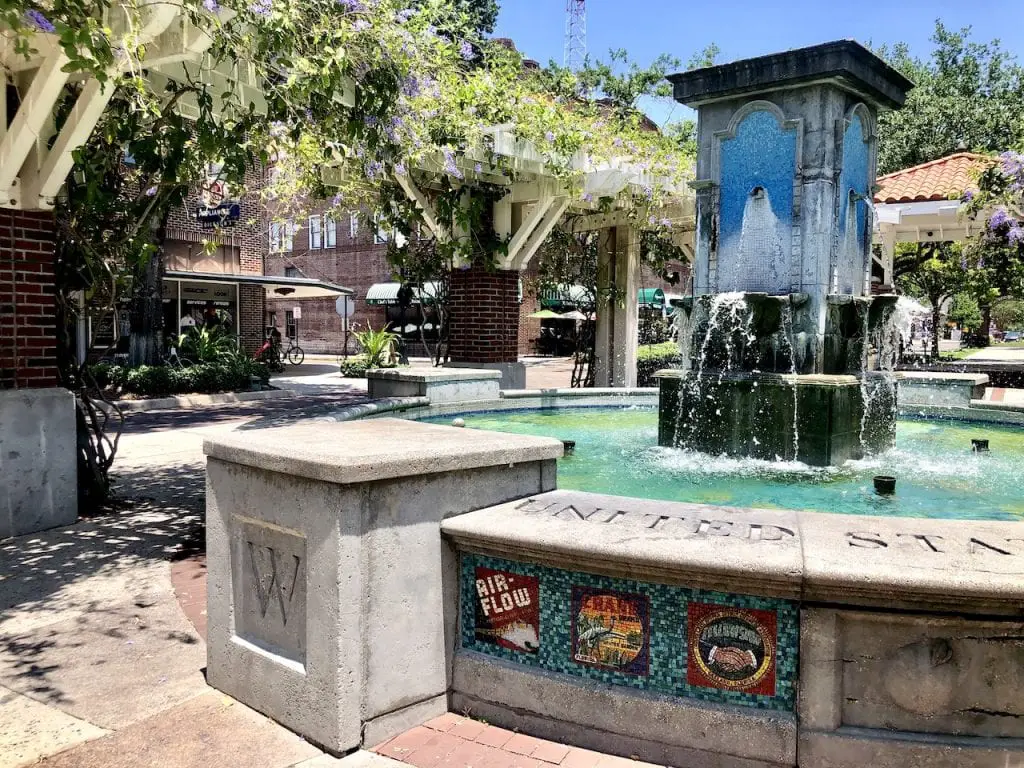 Stop #4, and end of the trail if you are traveling with young ones (remember you will need to ride the 4.8 miles back to Killarney Station and temperatures can get hot in the summer), is the charming historic downtown of Winter Garden, FL.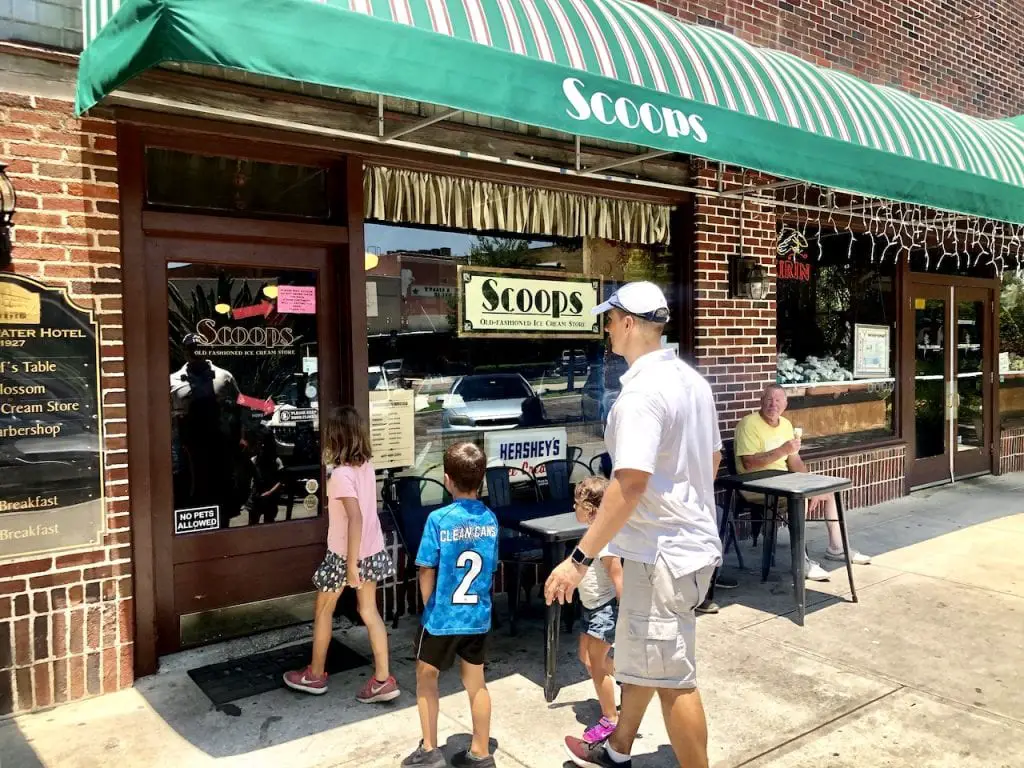 I recommend driving your bikes all the way to the water fountain, parking them there and walking up and down the main street (Plant St.).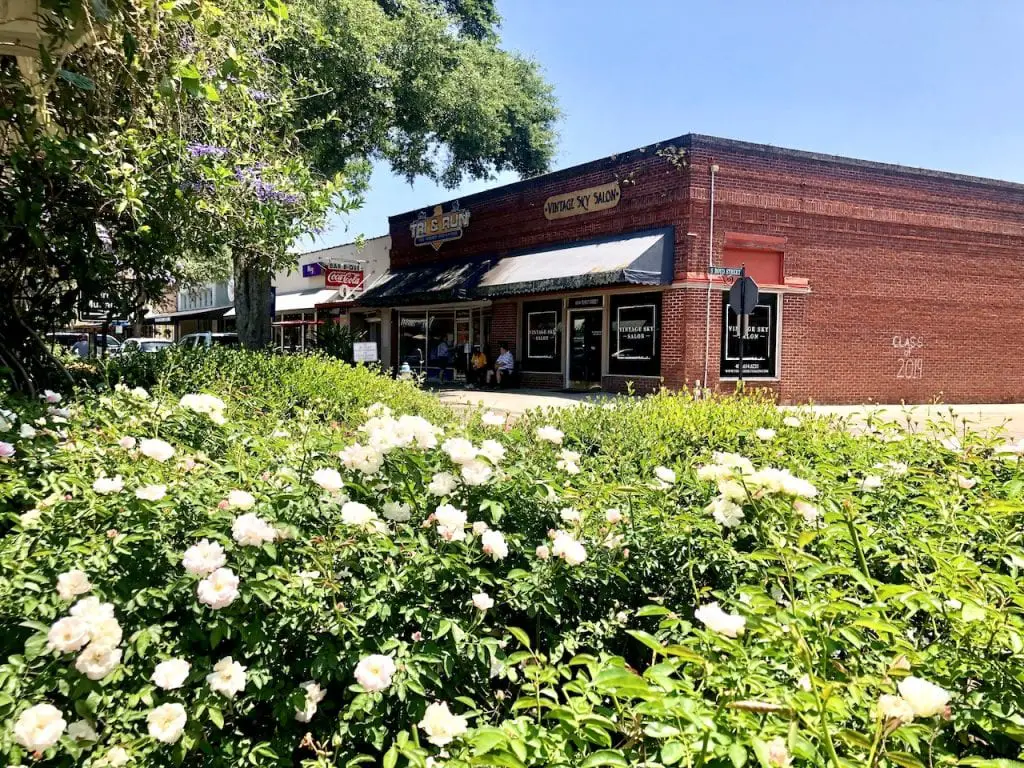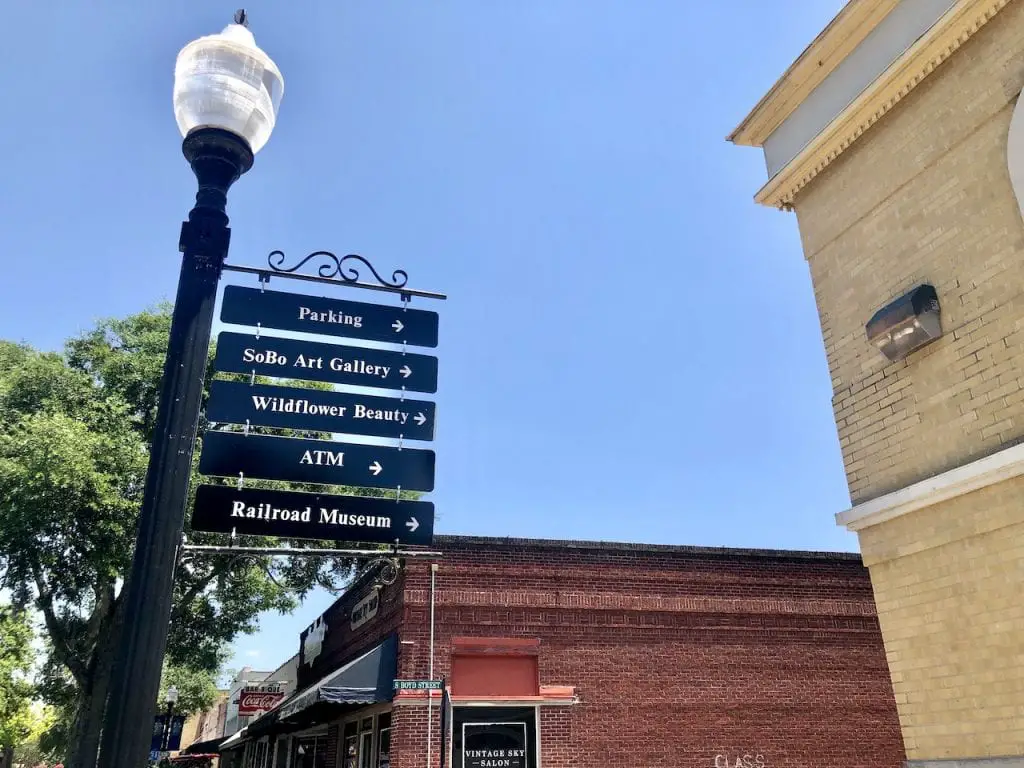 You will love all of the little shops, restaurants, ice cream parlors, and historical hotels.
Central Florida Railroad Museum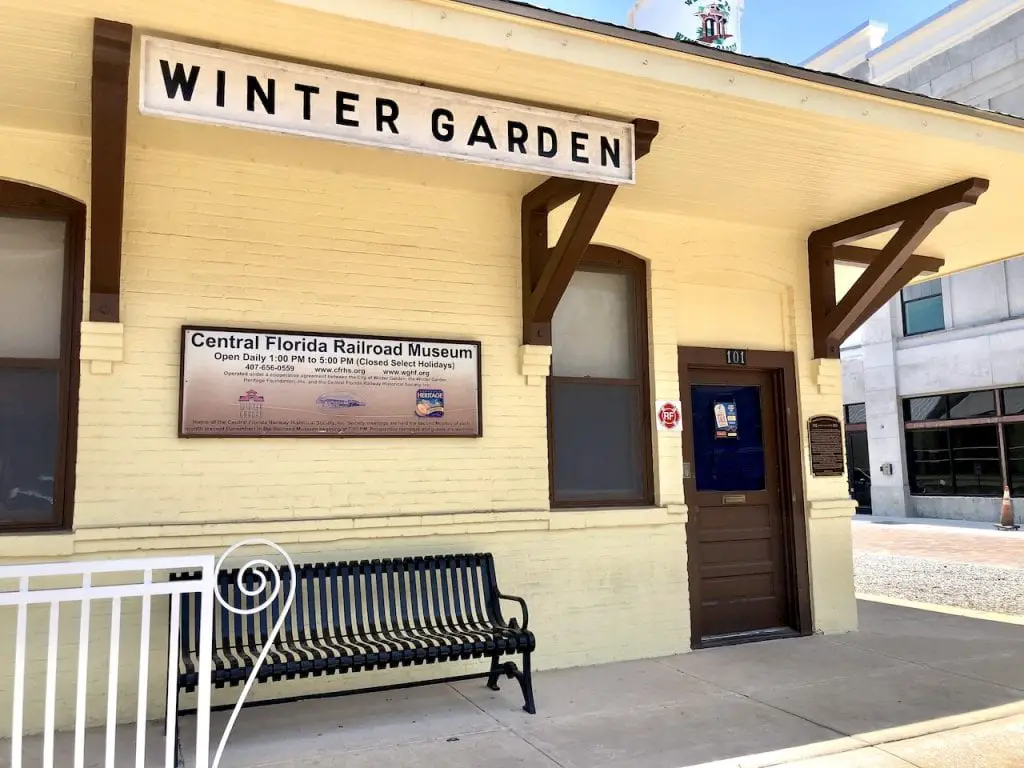 At the fountain, head down S. Boyd St. and visit the free railroad museum. There, learn more about the history of Florida railroads since you are cycling on its old stomping grounds!
Plant Street Market
Once you have explored the area, hop on your bicycles and start heading back west, the way you came in.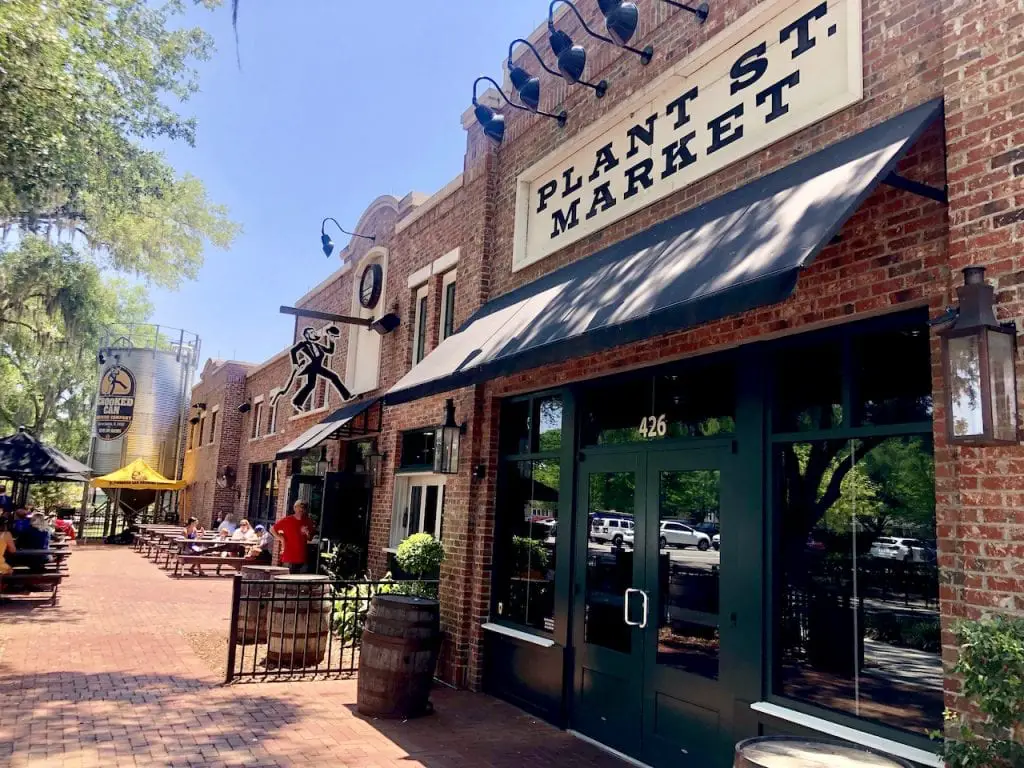 Except that you will be making a pit stop at Plant Street Market. You cannot come to Winter Garden and miss this establishment.
Address: 426 W. Plant St, Winter Garden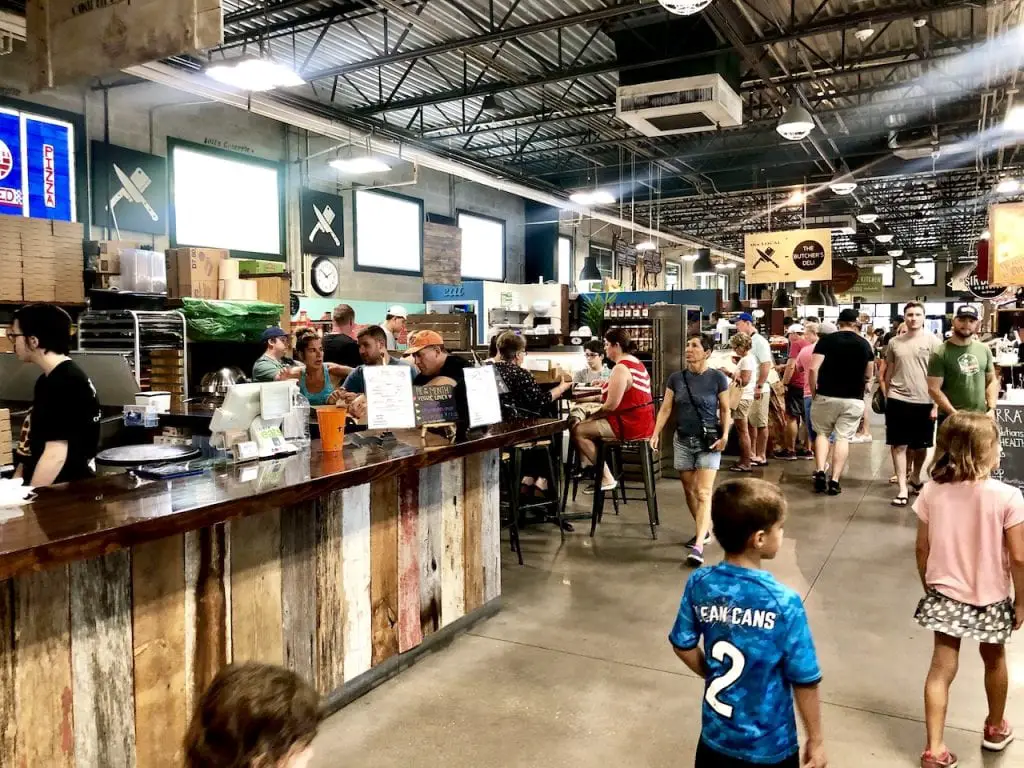 It reminded us of NYC's Chelsea Market. In a building made of bricks, small market-style stalls align for the eyes and stomach's pleasures!
We enjoyed delicious ice creams from David Ramirez Chocolates and healthy smoothies from Press'd. We visited on a very hot day and needed cold refreshments before cycling back.
But if you are there around lunch, I saw mouth-watering fondues, mac 'n cheese, a butcher, a sushi place, and so many more places we need to go back and try!
The far end of Plant Street Market is home to the Crooked Can Brewing Company. Enjoy all sorts of beers from American IPA to Citrus IPA, Hefeweizen, Oktoberfest and more!
Sunday tours of the brewery are available from 12 to 4PM and start every hour!
Winter Garden Farmers' Market
If you're able, I highly recommend biking the West Orange Trail on Saturday mornings to visit the weekly Winter Garden Farmers' Market!
Held weekly on Saturdays from 10AM to 2PM, you will love this charming market with excellent local produce, flowers, baked goods and more.
Address: 104 S. Lakeview Ave, Winter Garden
Once you have thoroughly enjoyed Historic Winter Garden, and probably with wet children from the splash fountain… head back towards Killarney Station.
Remember to leave ample time to cycle the 4.8 miles back. Make sure to have filled up your water bottles with fresh water in Winter Garden. You will find a water fountain inside Plant Street Market, as well as near the fountain.
Enjoy riding the West Orange Trail!! It is one of our family's favorite ways to spend a day off and a great way to discover a charming and historical part of Orange County, Florida!
---
Pin this for later!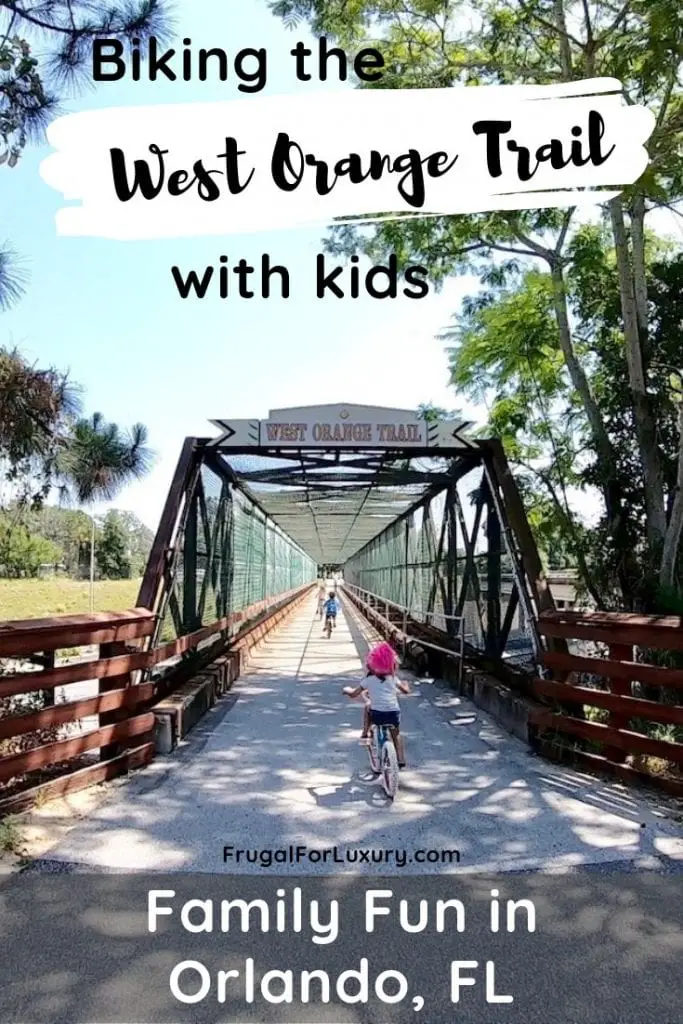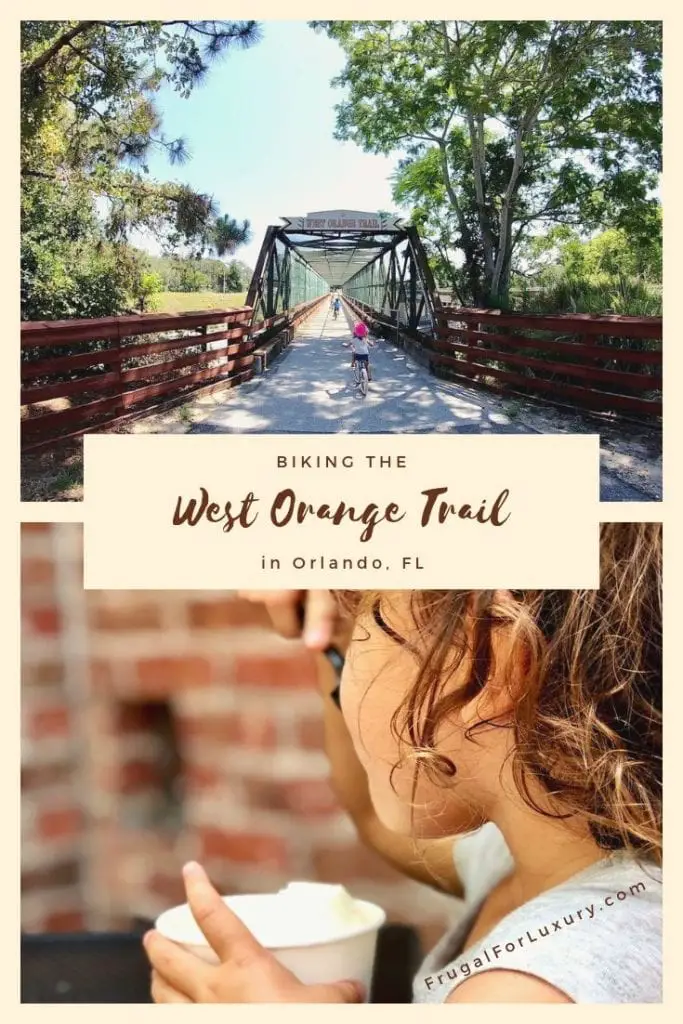 ---
Related articles you will enjoy:
10 Day Trips From Orlando
Grocery Stores In Florida
Family Fun In Orlando, FL – Canoe Outing At Shingle Creek Regional Park
If you enjoy reading us, make sure to sign up for our newsletter below!