If you're looking for a fun overnight getaway from Orlando, I have it for you! Gainesville, FL is only 2 hours away from the attractions, straight up the I-75, and we love driving up to spend the weekend with the kids. You could either do Gainesville as a day trip, or decide to spend a little more time there and spend the night! 
Related article: 10 Day Trips From Orlando, FL 
Gainesville With Kids
Gainesville is a fun college town, home of the University of Florida. My husband is a Gator and he loves sharing his love for the town with our kids. He is typically in charge of the itinerary when we drive up there, and he has adapted it for traveling with kids! 
There is so much to do in Gainesville, and this is one of our favorite 2-day itineraries! 
Secret Stop On The Way Up From Orlando
Alright, as all proper road trips, it's not all about the destination…. If you're driving up from Orlando, there is a little gem I have to share with you.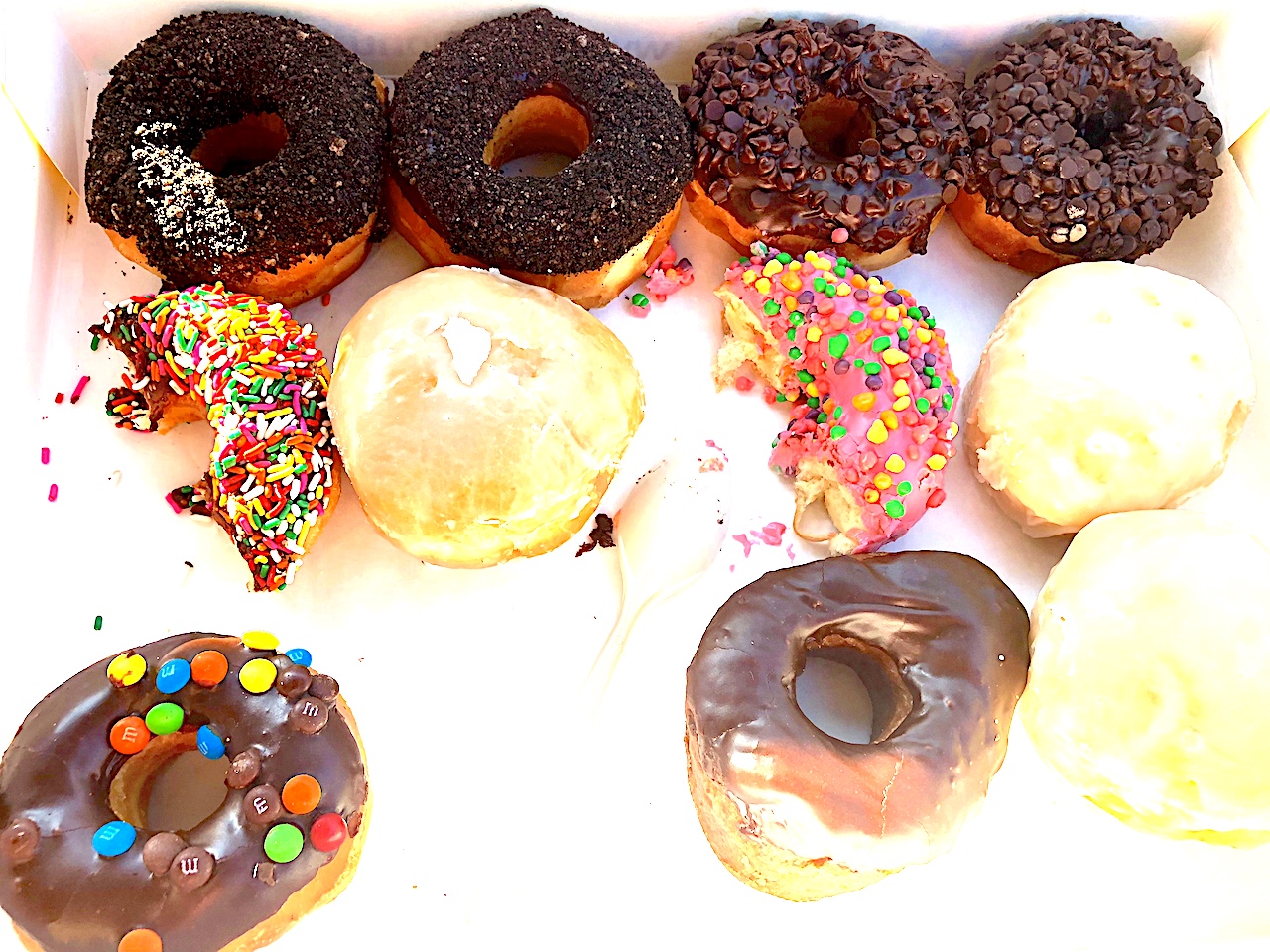 Our family loves good donuts and no trip to Gainesville is complete without a stop at Donut King, in Minneola, FL. We typically skip breakfast, leave the house before 8.30AM and enjoy wonderful donuts before catching the I-75. Stop there on your way up and let me know what you think! 
What To Do On Day 1 in Gainesville, FL
1- Florida Museum of Natural History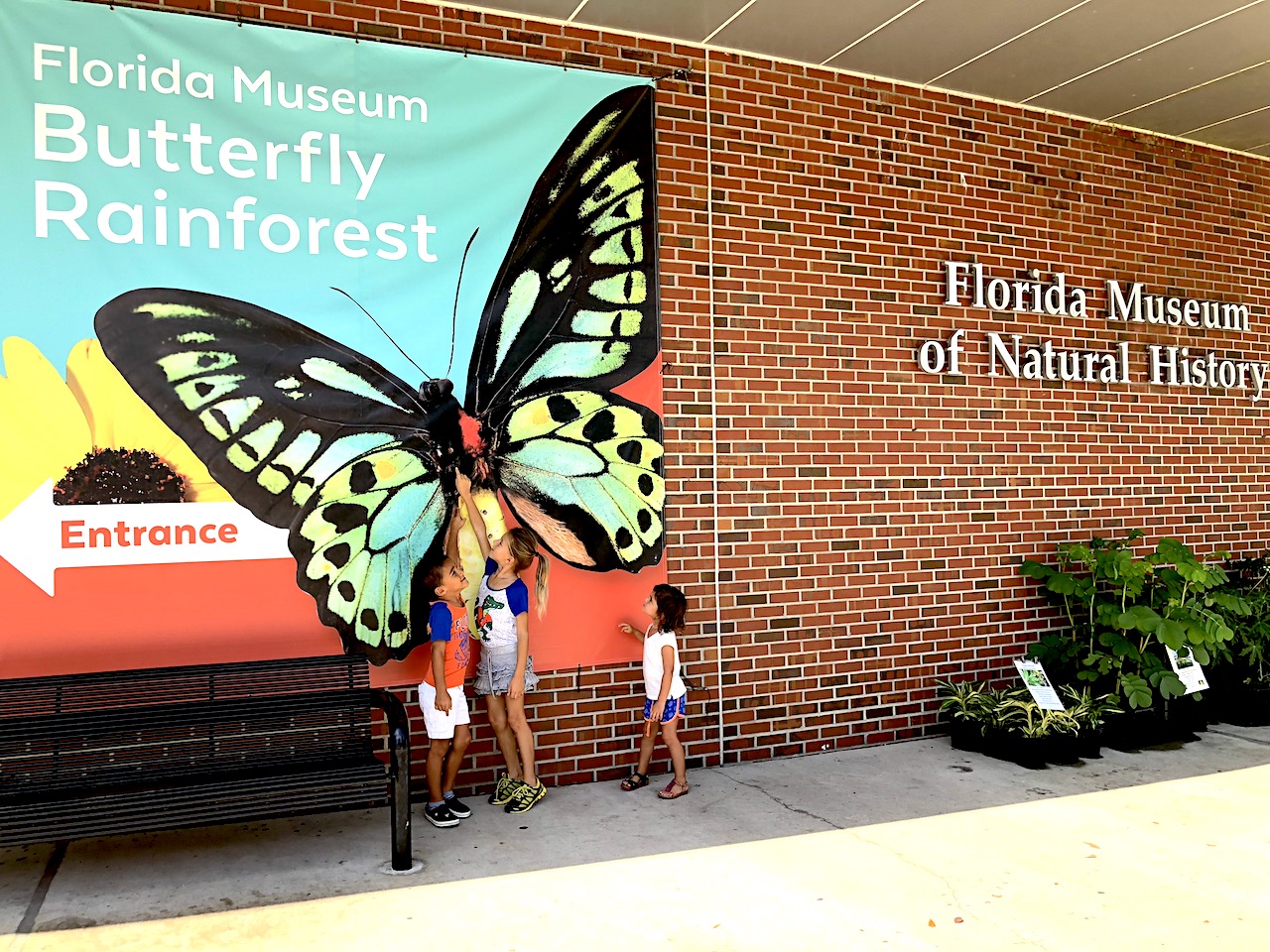 Plan on visiting the Florida Museum of Natural History first!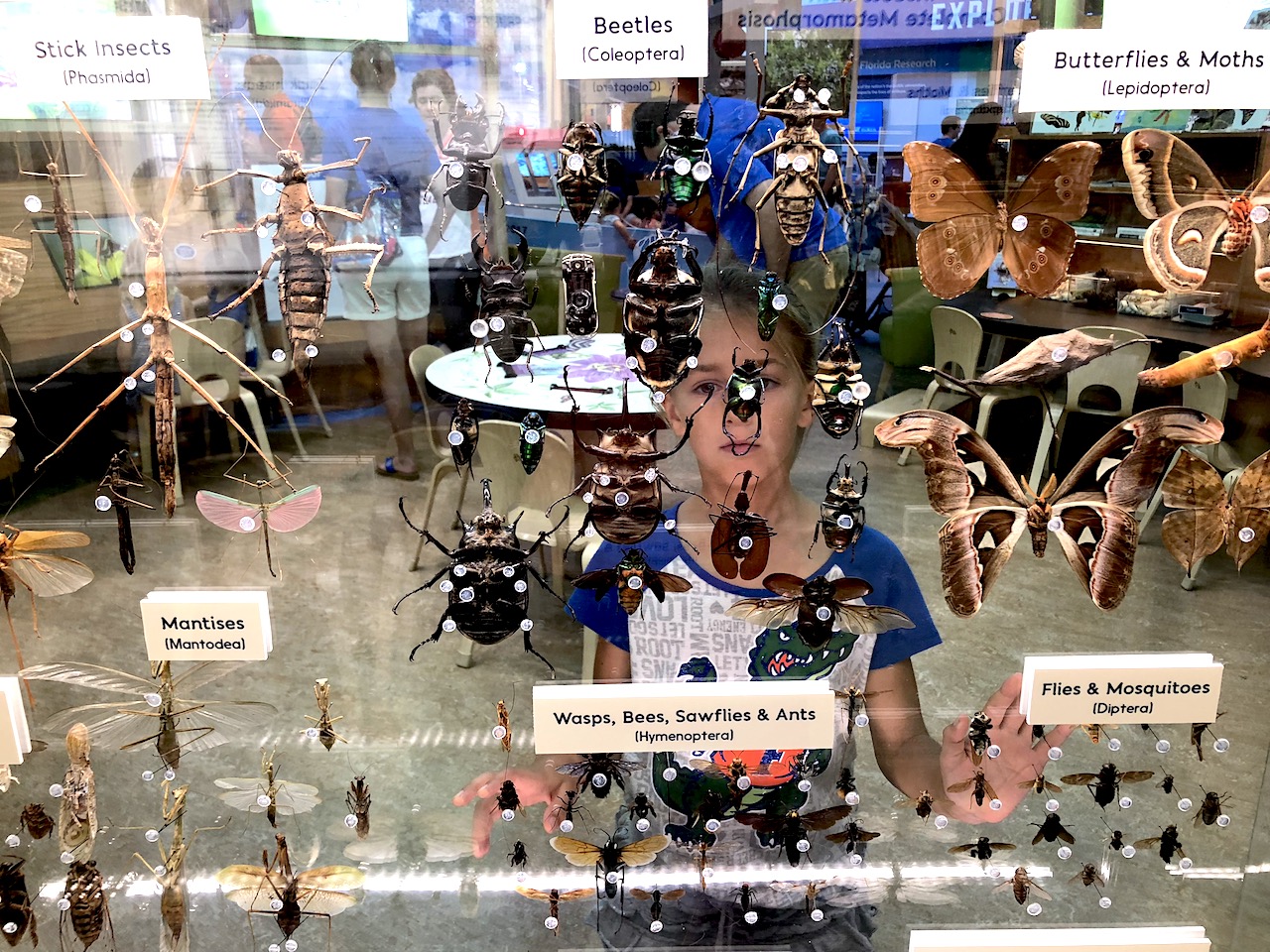 Entrance to the museum is free for all and fun for both parents and kids. The little ones will have a ton of fun in the Discovery Zone, with activities for babies and experiments for much older children as well! 
2- Butterfly Rainforest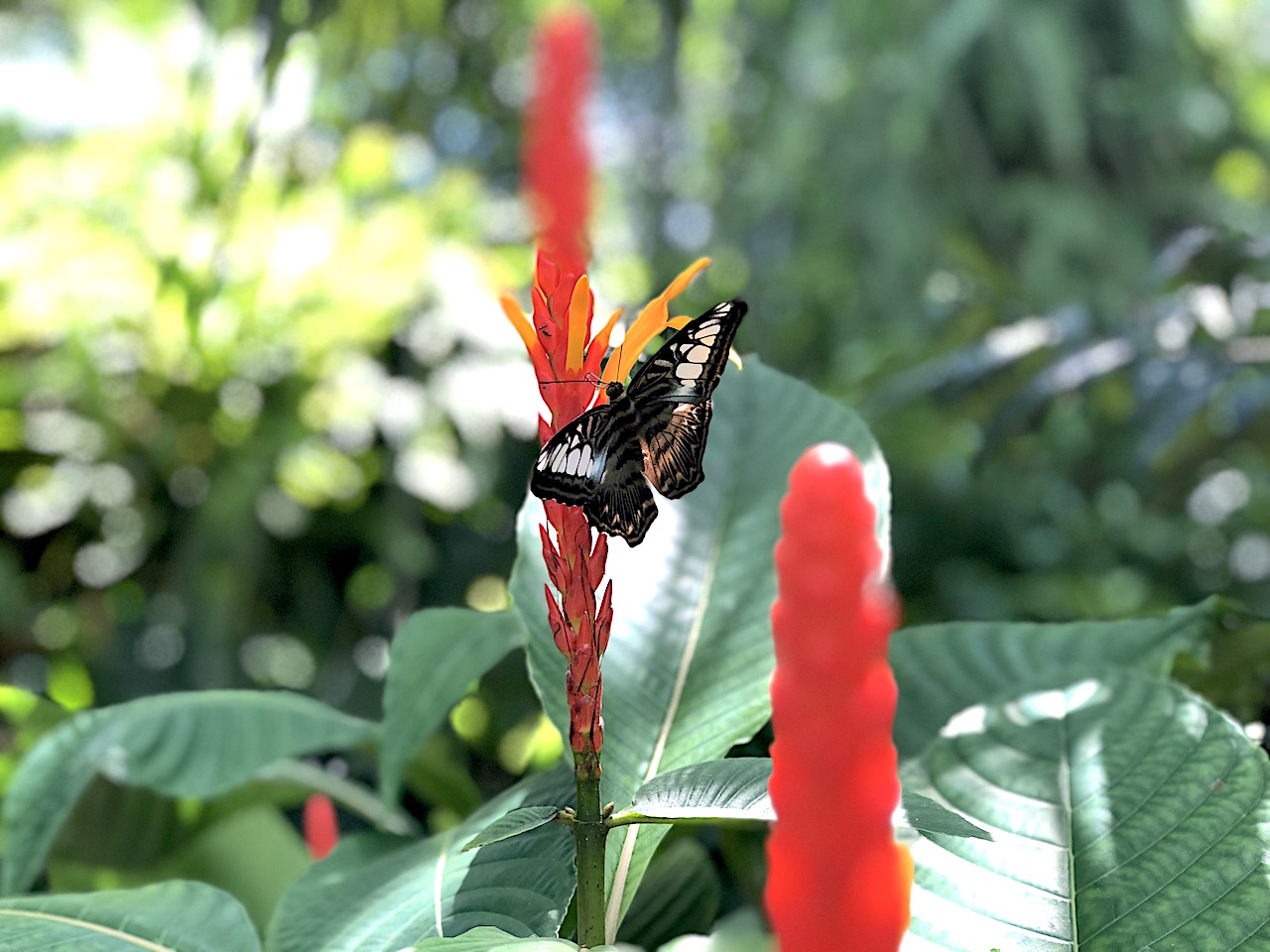 The true reason we come to the Florida Museum of Natural History is for its Butterfly Rainforest. This is an experience you will never forget! Be ready for your kids to ask to come back! Ours know that Gainesville = Butterflies! Note that entrance to the Rainforest has a fee for anyone older than 2 – discounts are offered for students, Florida residents, seniors, and electronic benefits transfer recipients. Pro tip: If you're a student and bring a current grade report with an A in science and an A in math, you'll get in for free!! Our Kindergartener and 1st grader did!!!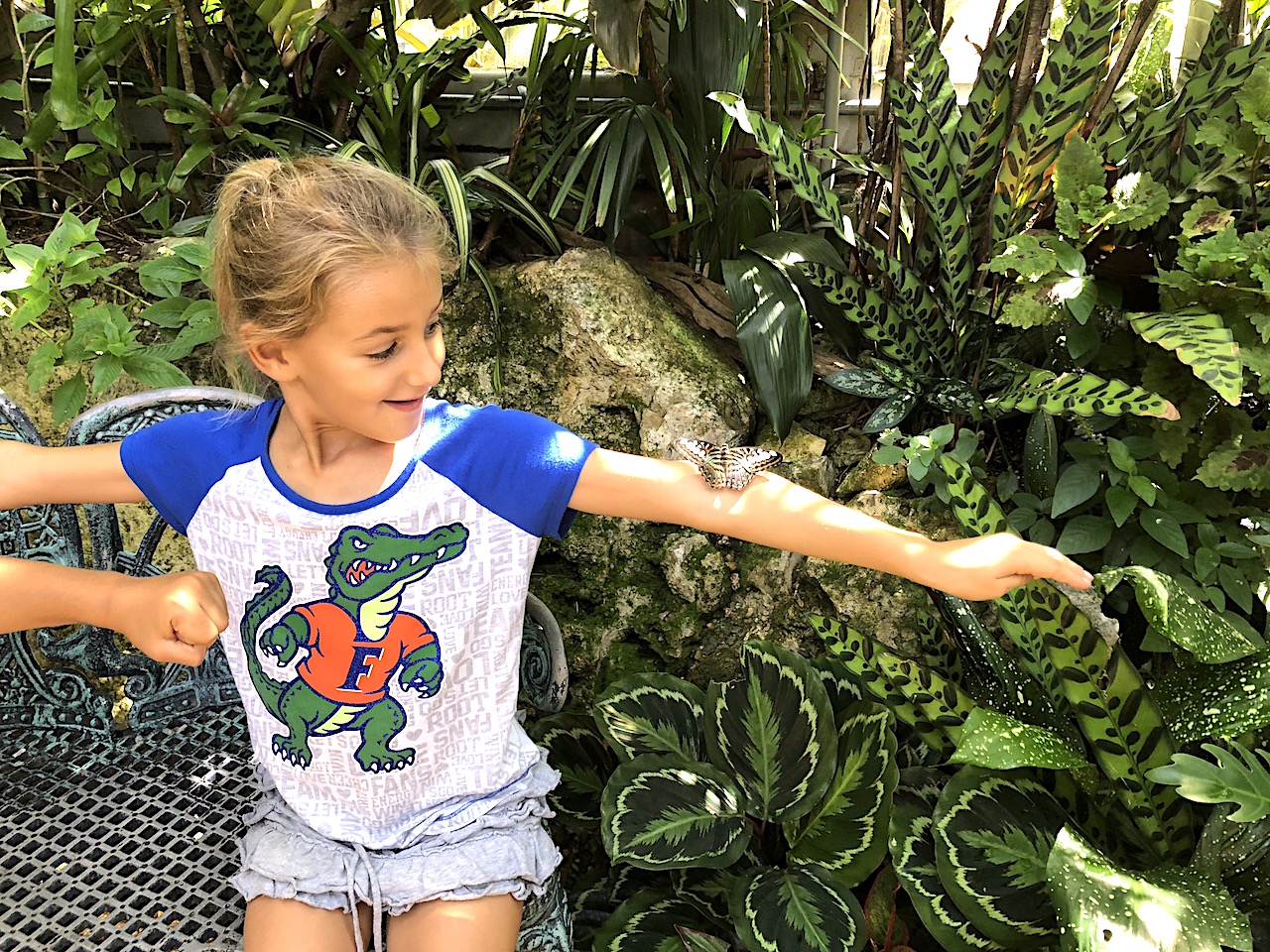 The facility is the world's largest butterfly research center and as you enter the Rainforest, you are transported in the beautiful world of butterflies. Stand still and hope to have one land right on you!! 
3- Sports Game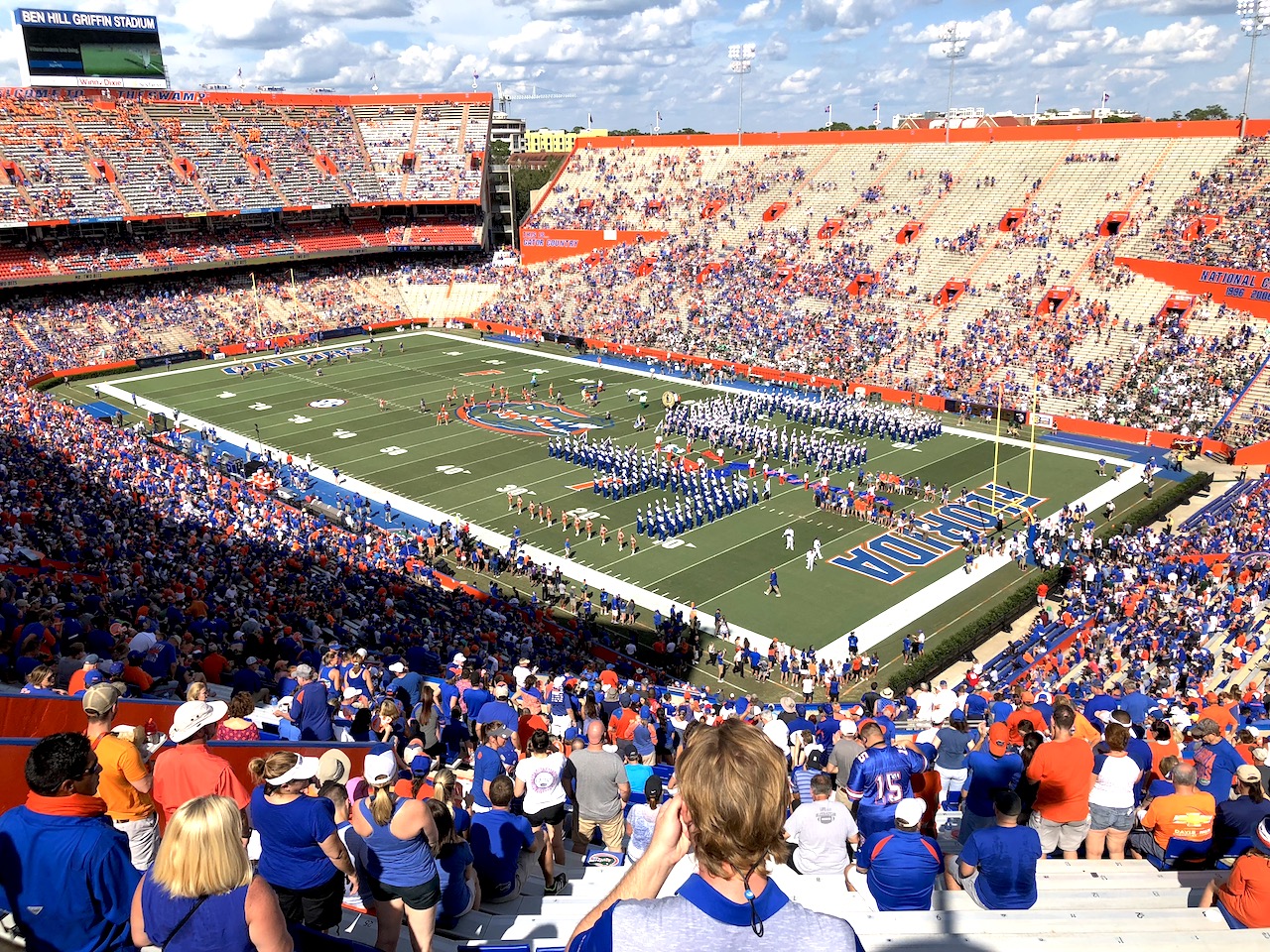 After all that fun, attend a sports game. In the Fall, we love watching a football game. But the University of Florida has many other great sports events, from swimming to basketball, softball, and more.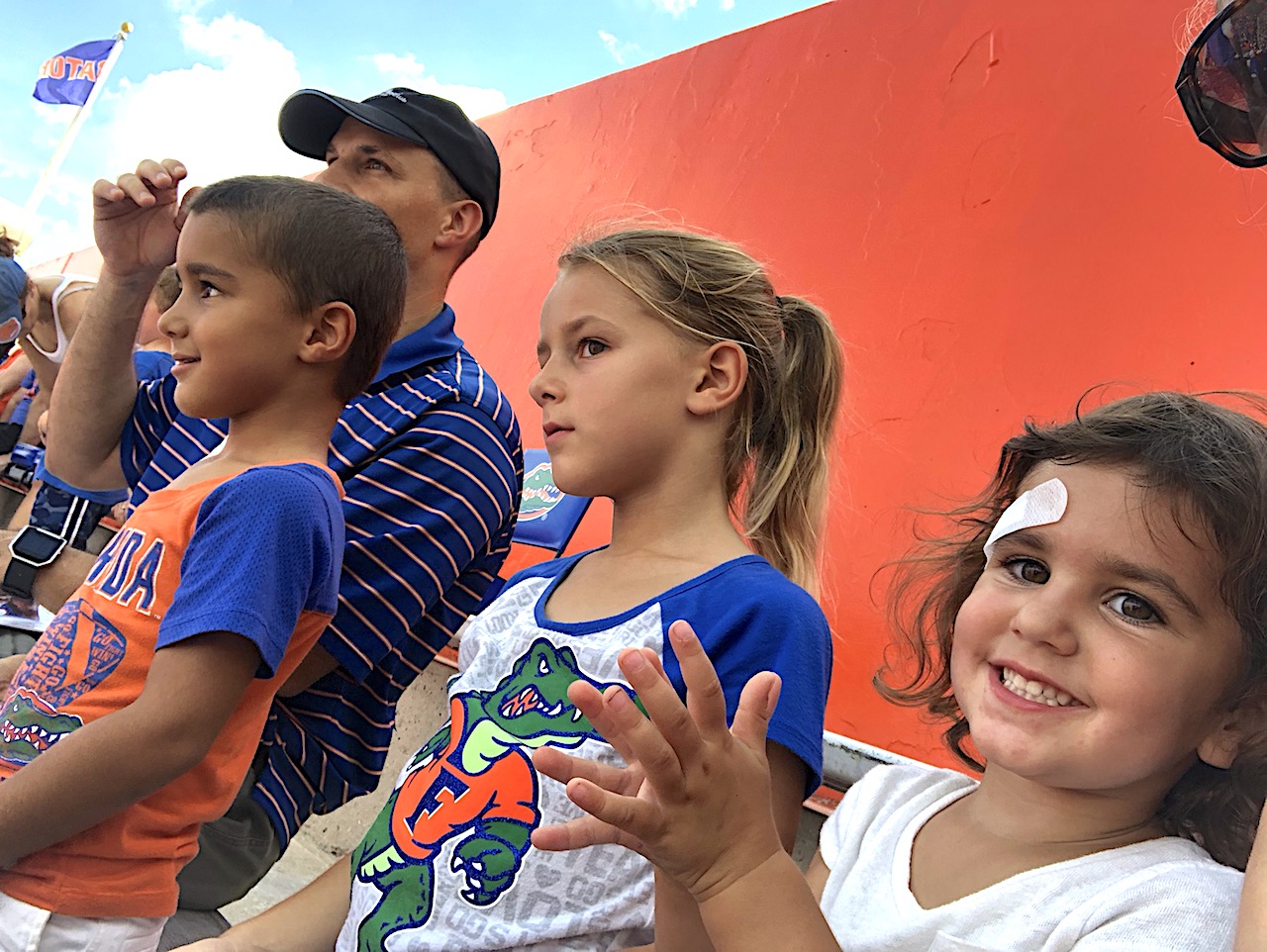 If you do plan on attending an outdoor sports event, do not underestimate the outdoor temperature. The sun is strong and you are likely to get very hot. Apply sunscreen and stay hydrated! 
4- Florida Bat Houses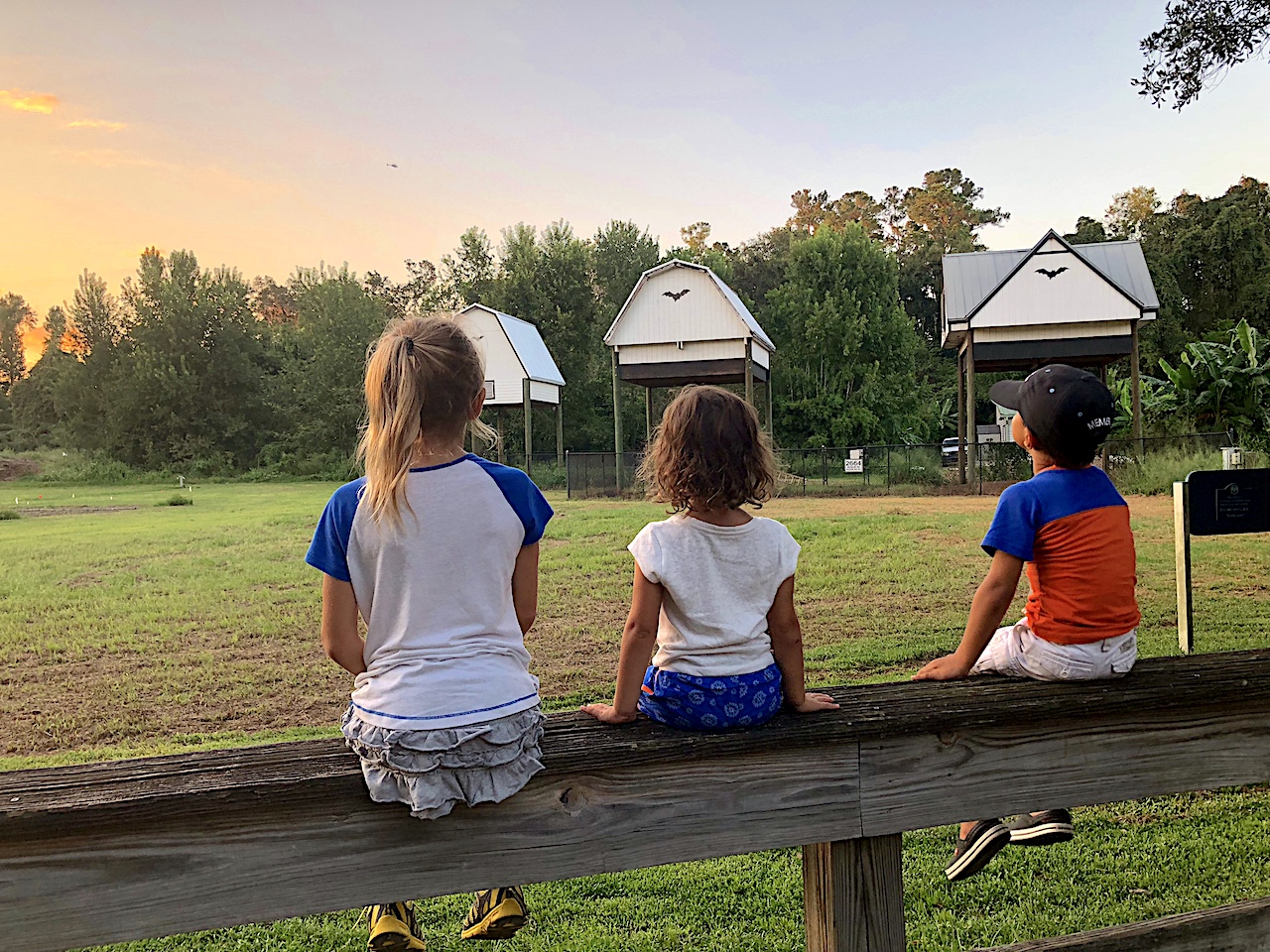 End your day in a very unusual way! We have a tradition of ending our first day in Gainesville with a visit to the UF Bat Houses. Home to 400,000 bats, they fly out about 15 to 30 minutes after sun down. This is another experience you'll never forget!
Pro tip: try to stand under the trees to avoid unfortunate surprises ????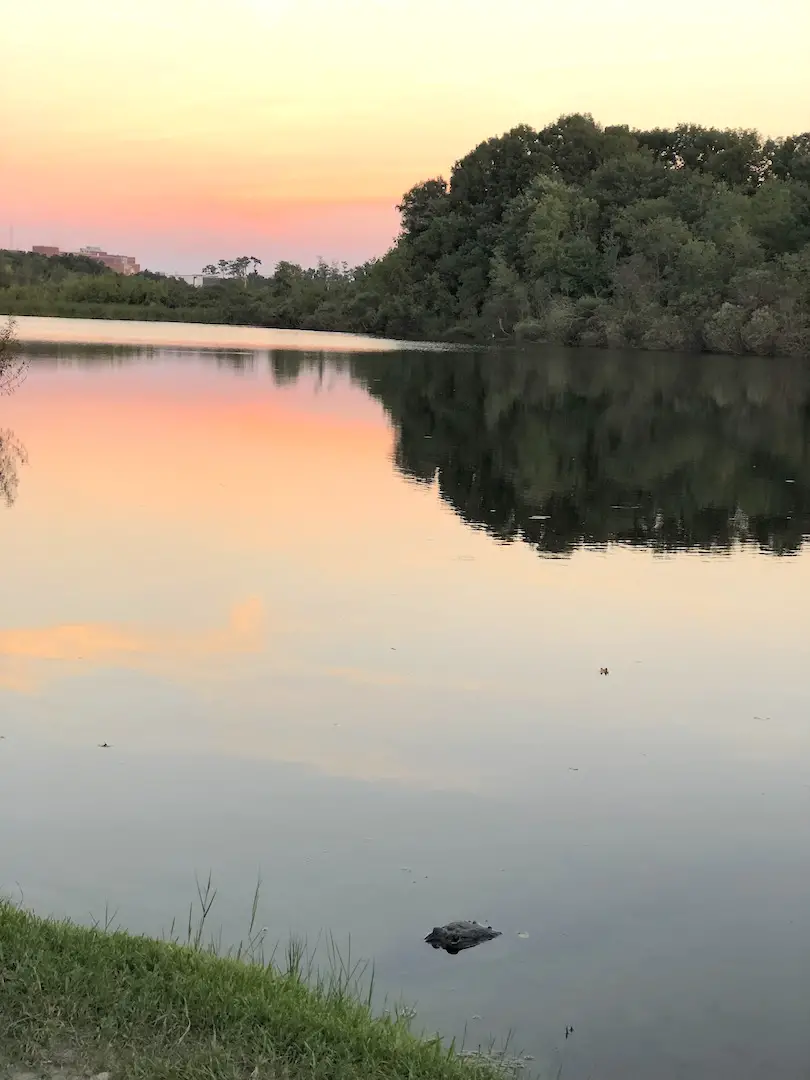 Right across the road from the bat houses is Lake Alice. Enjoy the sun setting on the lake and the usual gator or two swimming right by the dock. Can you spot him? 
Spending The Night In Gainesville, FL
Unless you visit Gainesville during graduation weekend, you should have no problem finding a room to stay.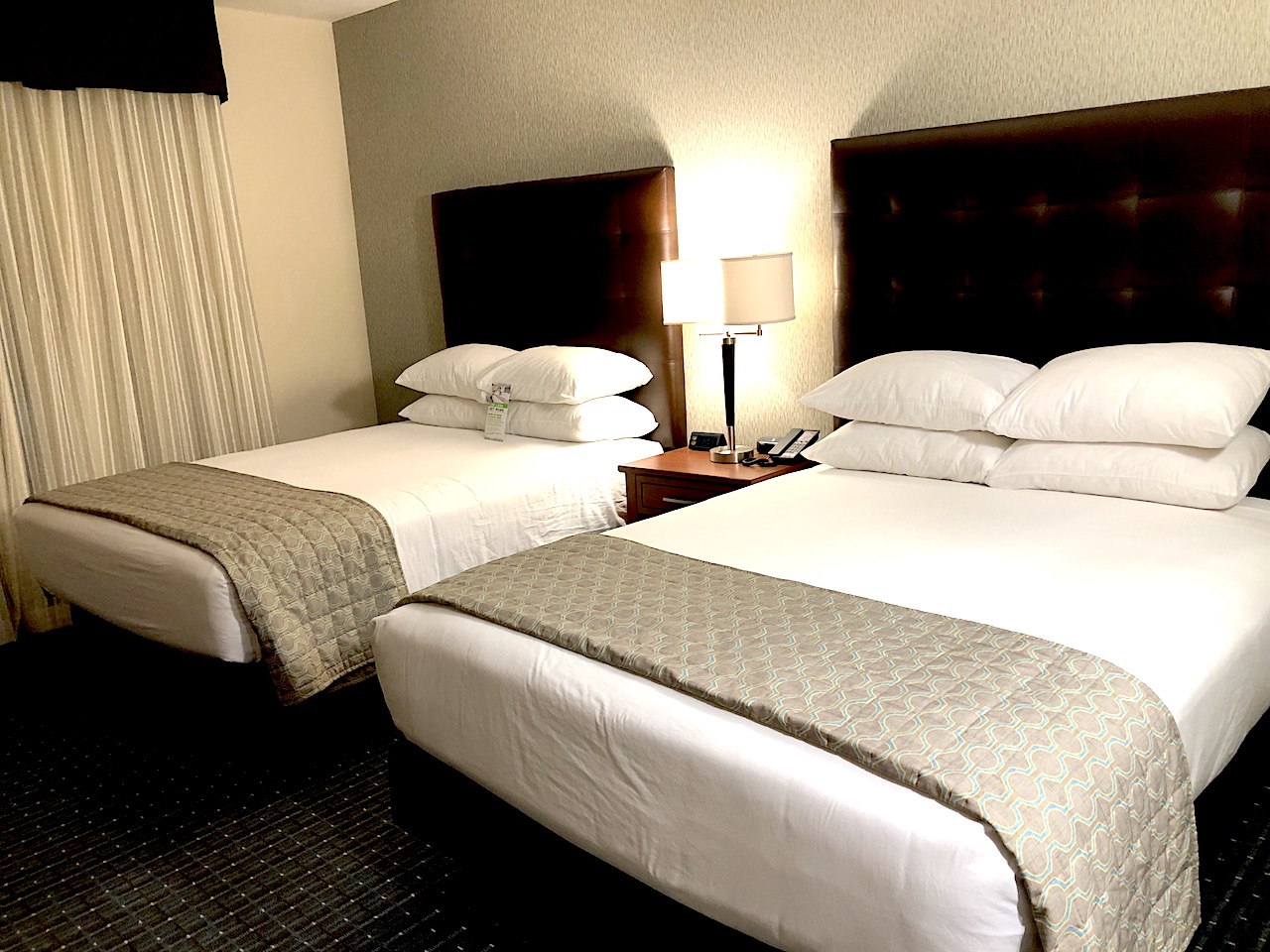 On our most recent visit, we stayed at the Drury Inn and Suites and were very impressed with the service and accommodation!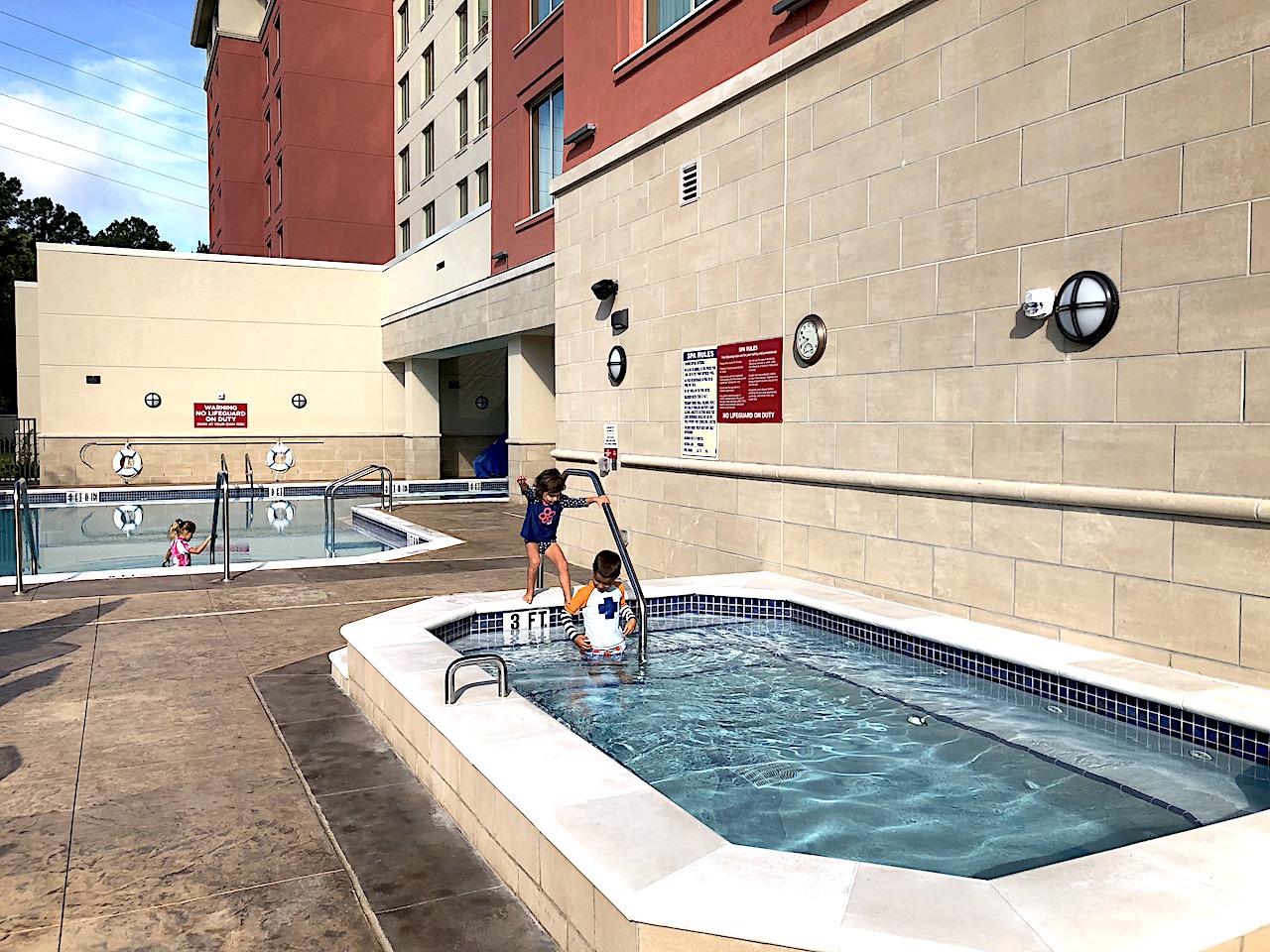 When we arrived with our three children, the manager on duty was so wonderful! He understood that I thought a regular room would fit all of us and looked to see if he had any suites available. He did and gave us a free upgrade for the night!!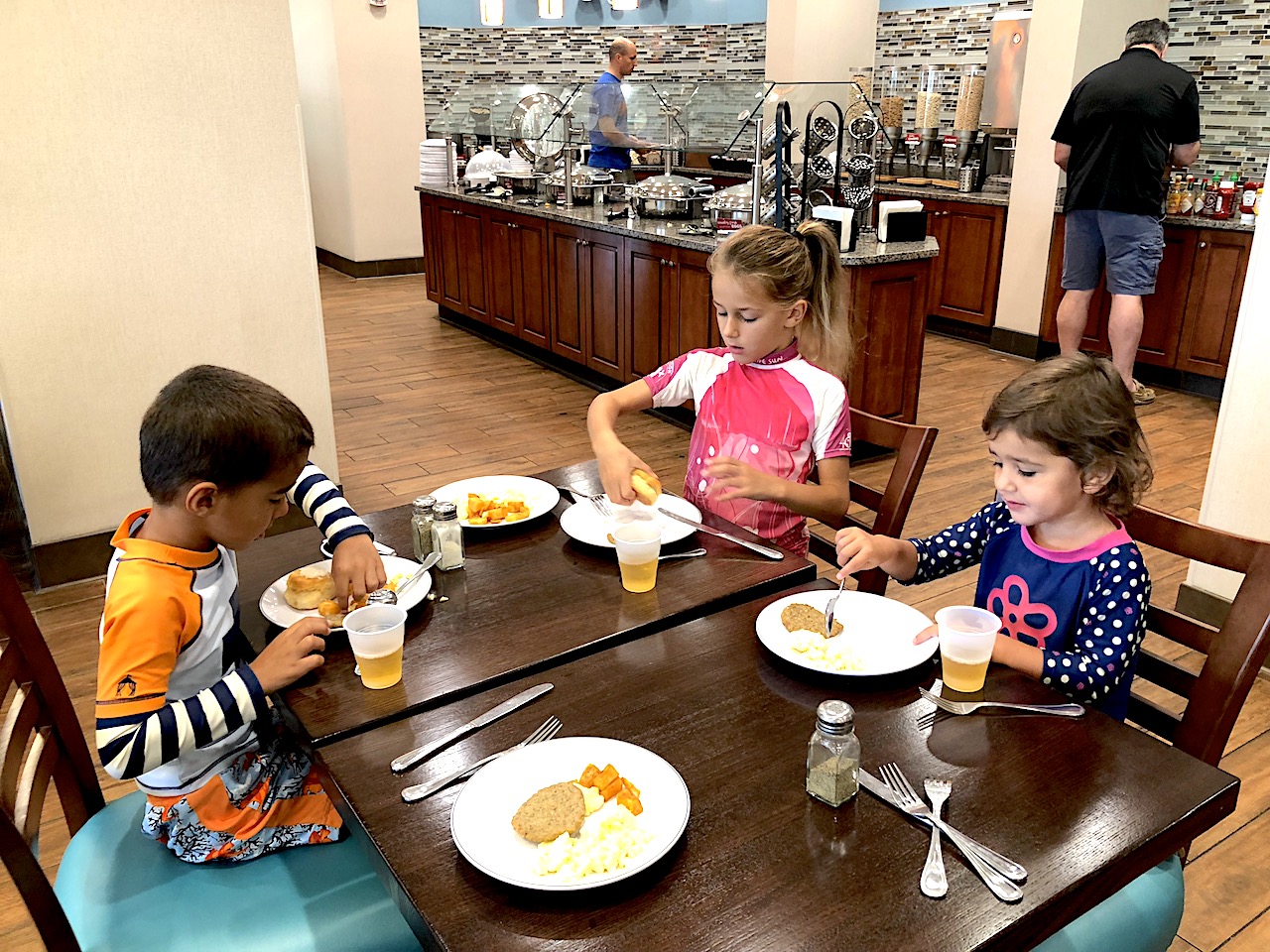 I am forever thankful for his act of kindness and was very impressed with his service. The next morning, we woke up to the included and wonderful warm breakfast, and gave the kids some time to enjoy the pool and hot tub! We will definitely be back at the Drury Inn and Suites and if you have 2 or more children, I highly recommend the suites. We had so much space and loved the 2 queen beds and pull-out couch!
What To Do On Day 2 in Gainesville, FL
There is so much to do, it is great to have 2 days in Gainesville, FL. 
1- Campus Walking Tour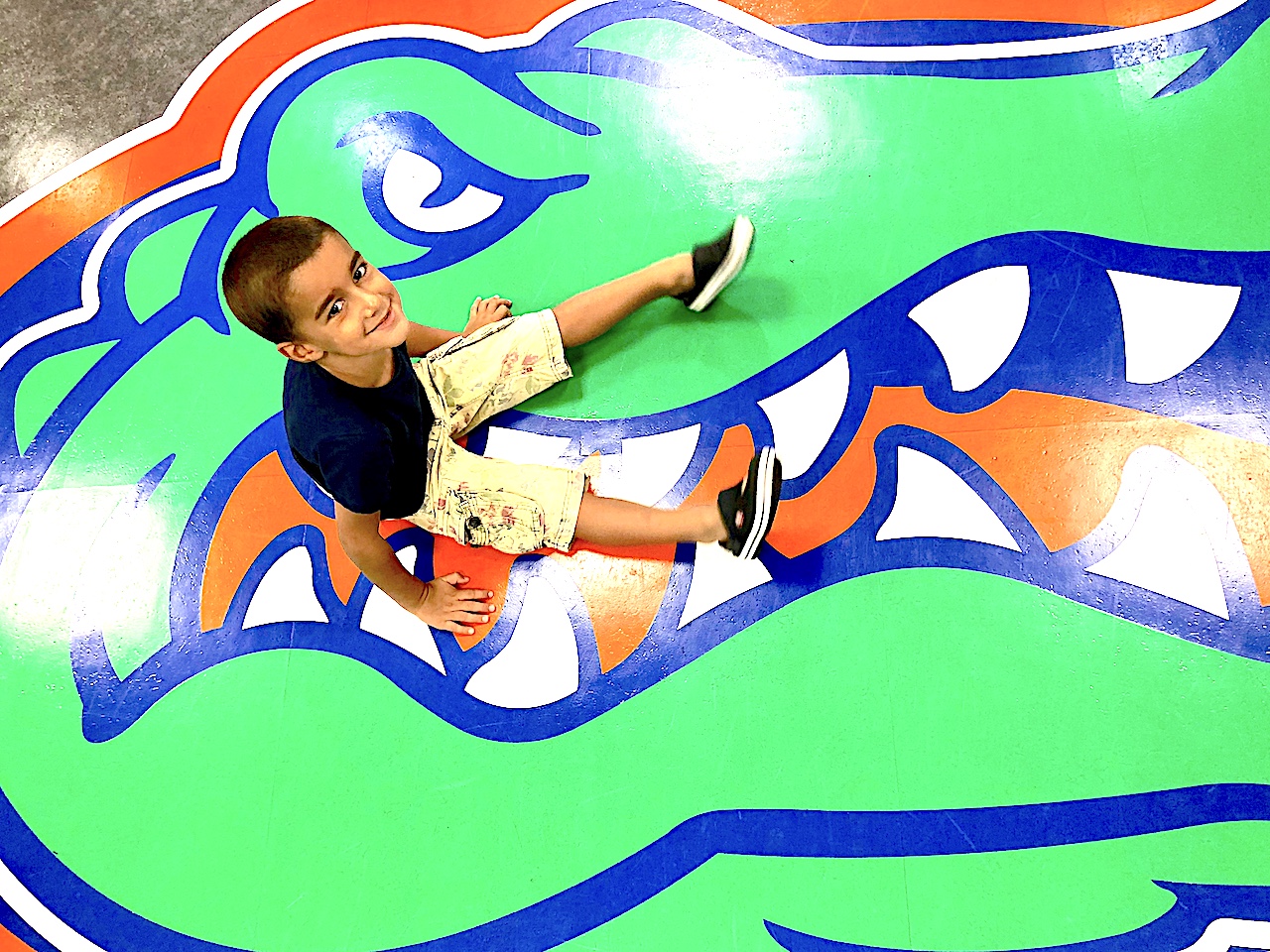 After some fun time in the Drury Inn and Suite's pool, we headed out for a quick walking tour of campus. Christian loves showing us where he studied, which halls he spent the most time in, etc. Take some time to walk around and enjoy the older buildings of the University. We always end our tour at the Reitz Union, with its food court and huge bookstore! This is a great place to enjoy a Starbucks or quick bite before the afternoon. 
2- Devil's Millhopper Geological State Park
About 20 minutes from the University is a wonderful geological park. Pay a $4 admission fee for a car of up to 8 passengers and make your way around the giant sinkhole – about a 0.5 mile flat walk.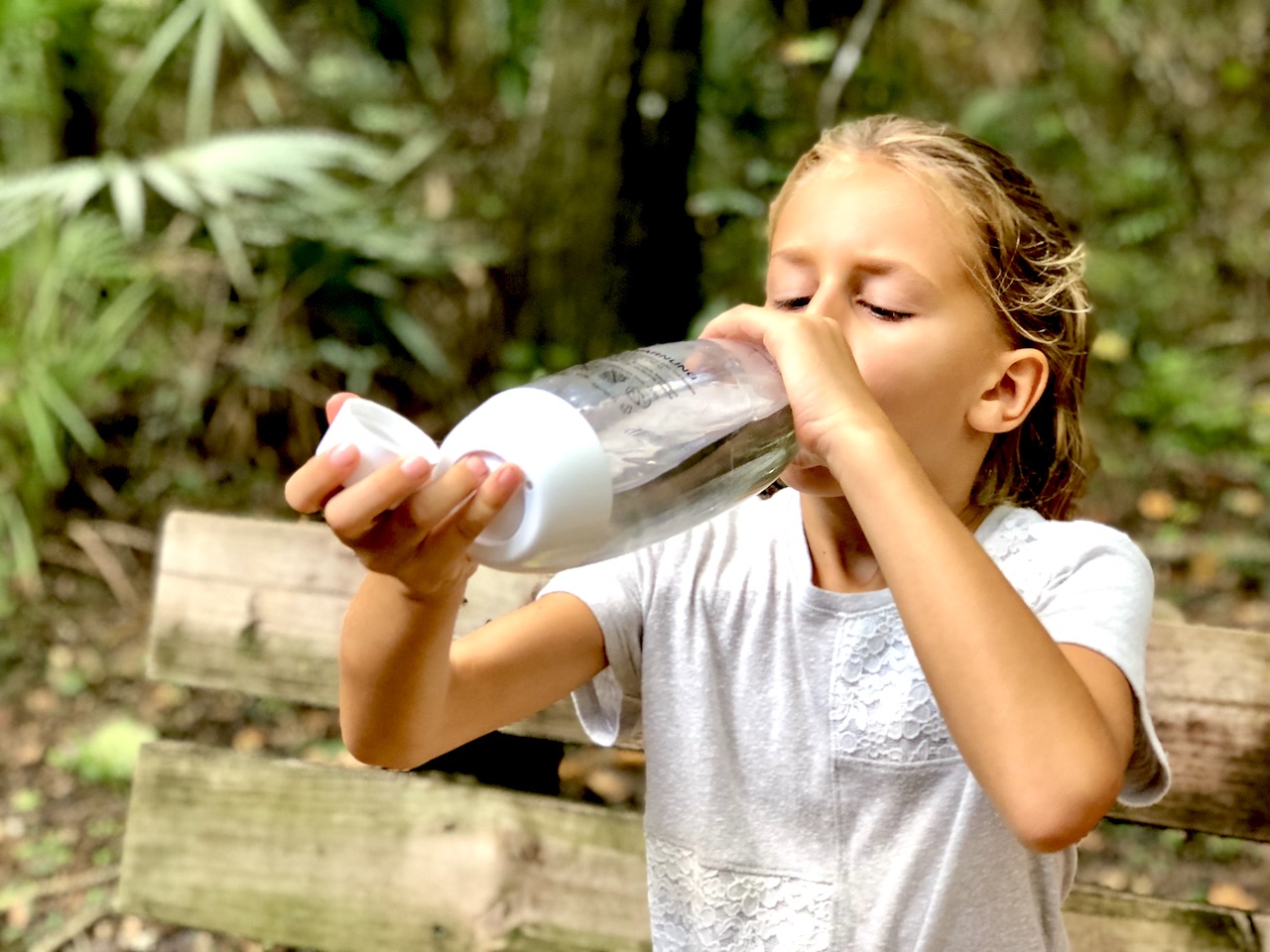 A beautiful boardwalk goes down the 120-foot deep sinkhole. During hurricane Irma, the sinkhole filled to half and the boardwalk suffered structural damage. The park is expecting to re-open it by 1/1/19. It is an amazing experience I recommend for anyone able to walk up and down stairs! Kids love the adventure!!
3- Depot Park
Related article: 10 Sanity-Saving Tips for Traveling with Kids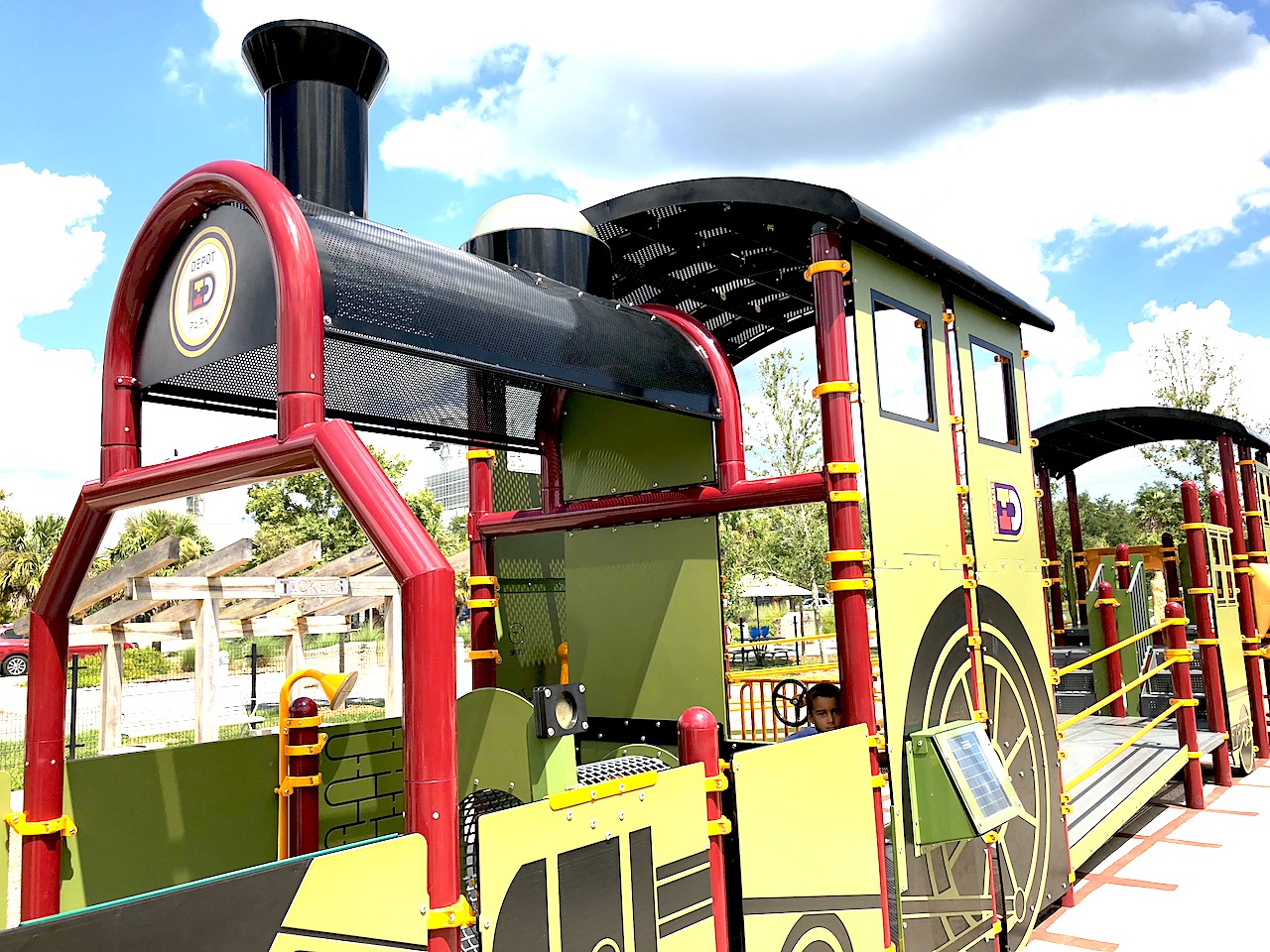 One of our tips when traveling with children is to make time for them. After a morning full of touring campus and a state park, we give them time to get active at Depot Park.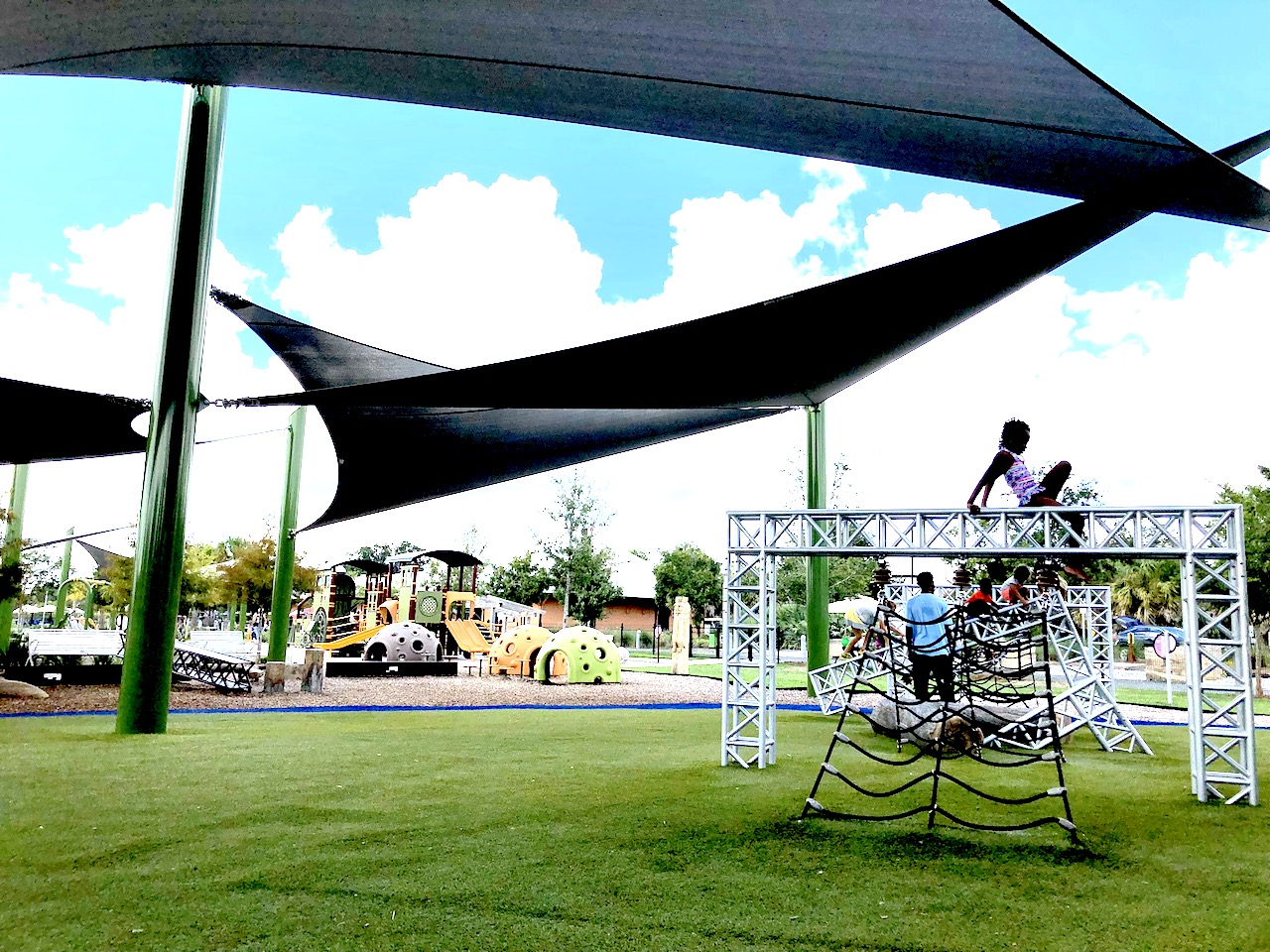 Depot Park has a wonderful playground area, with a refreshing splash zone. We love the shaded areas and how safe the whole playground is. Note: the park closes when lightnings are within 10 miles of the playground and reopens 30 minutes after the last lightning. Right outside of the playground is an old-style General Store with plenty to eat and drink!
4- Paynes Prairie Preserve State Park – Boardwalk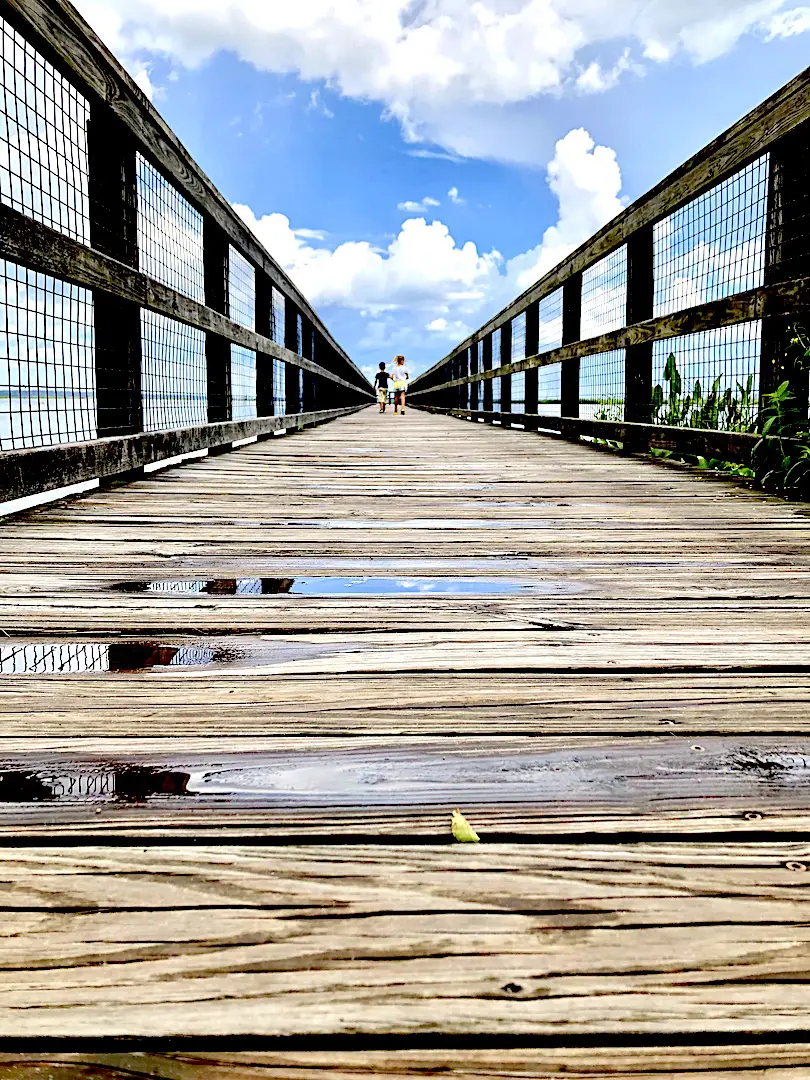 As you leave Gainesville, if you are making your way back down to Orlando, take U.S.441 instead of heading straight for I-75. A few miles after passing the last Gainesville home, on the left handside of 441, stop on the side of the road to walk down the beautiful boardwalk, a part of Paynes Prairie Preserve State Park.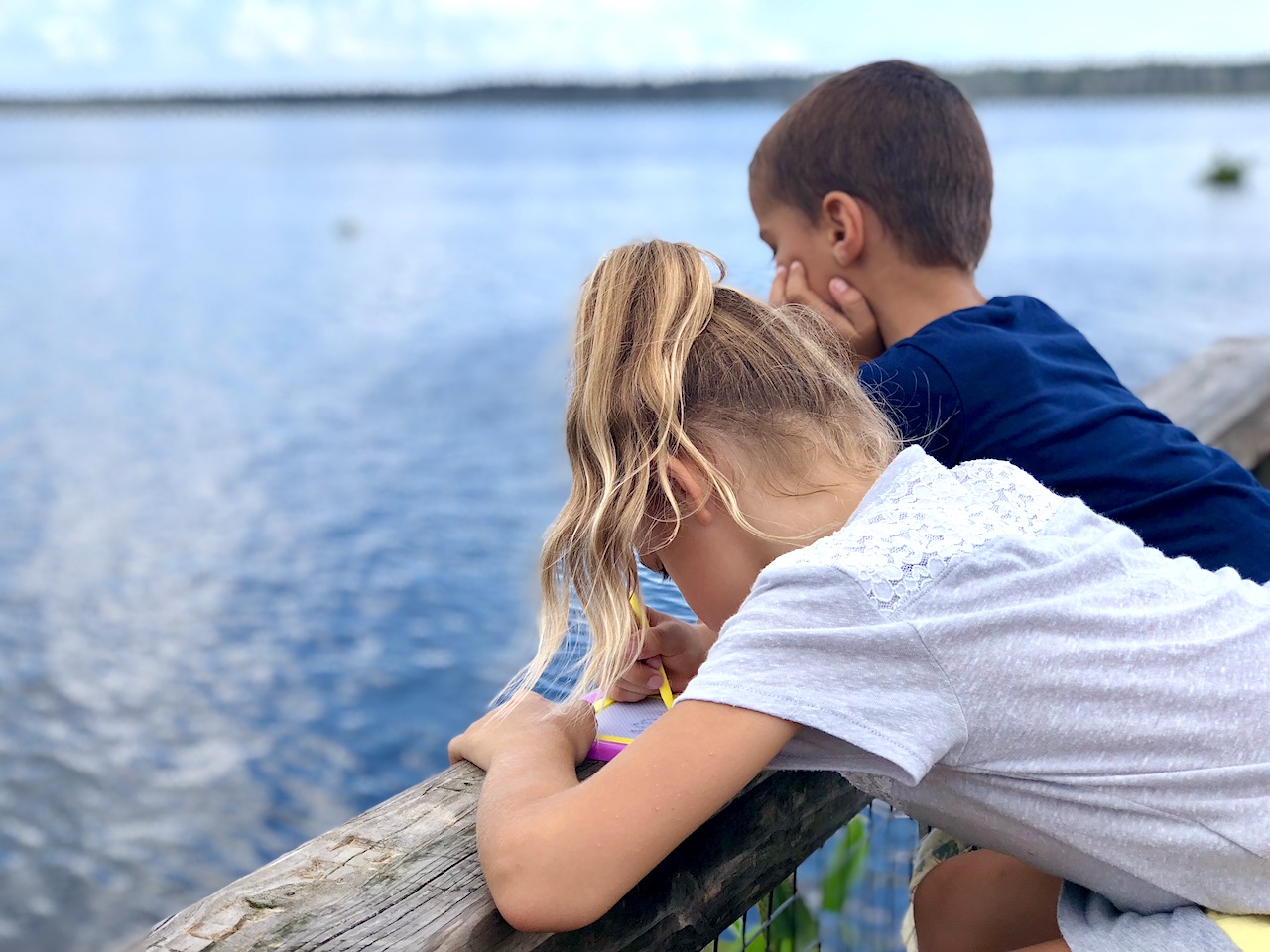 From the boardwalk, enjoy 360 views of the swamp and the resident alligators sunbathing nearby. Our kids love to take out their drawing boards and drawing the nature in front of them. If time allows, a couple of miles down 441 is the rest of the Paynes Prairie Preserve State Park, a U.S. National Natural Landmark, and well worth a visit!
2 Days In Gainesville, FL With Kids
Gainesville is a wonderful and very laid-back town, perfect for a weekend getaway with children. We seem to find something new and interesting every time we visit. With this 2-day itinerary, kids and parents are sure to have an exciting time and make memories of a lifetime. 
---
Enjoyed the article? Share it with friends and family, using the social media icons to the left. Or pin it for later!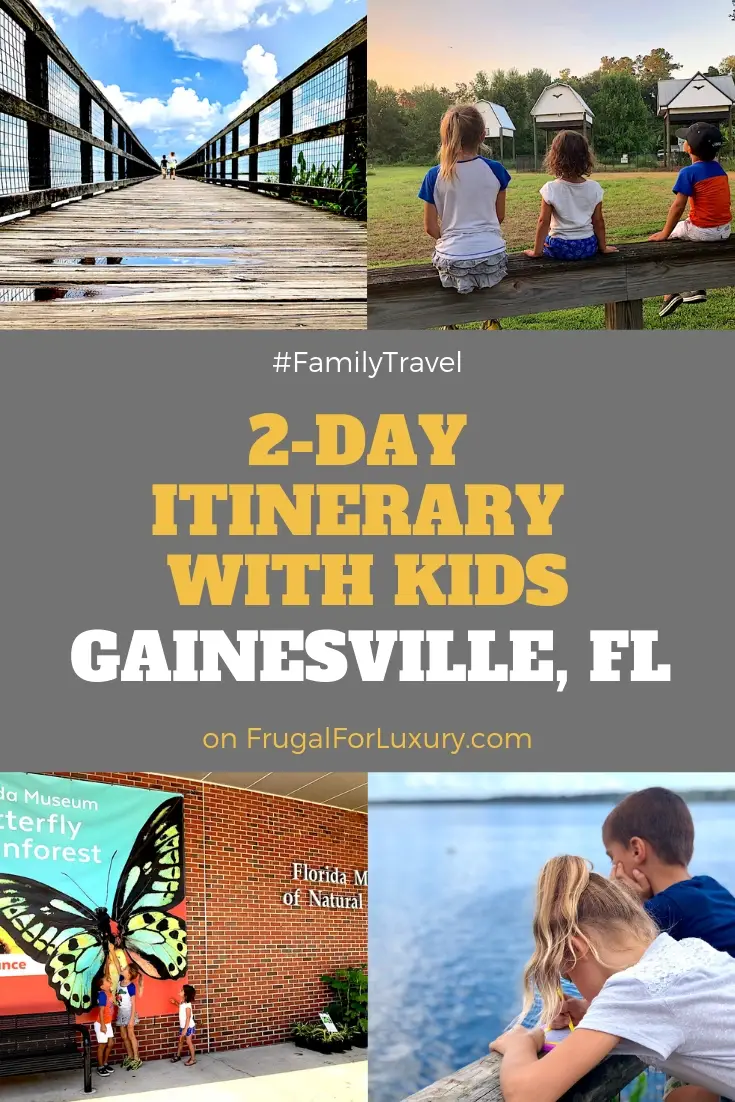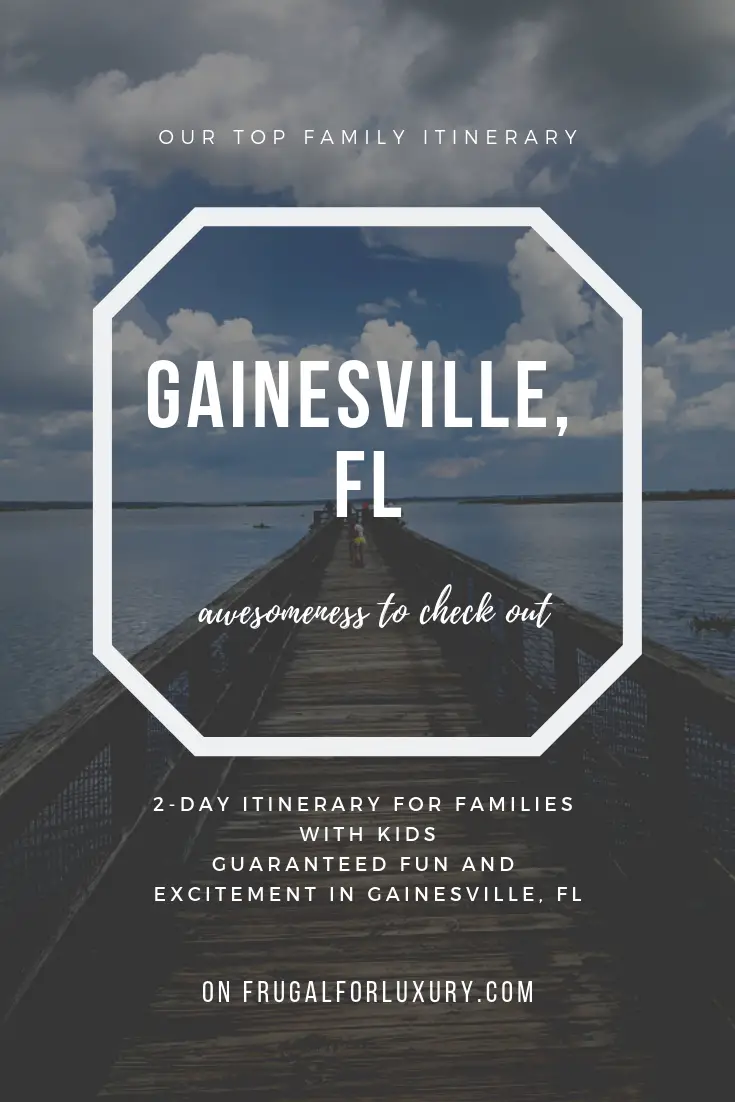 ---
Related articles you might enjoy: 
Family Fun in Orlando, FL – Canoe Outing at Shingle Creek Regional Park
Best Beach From Orlando – Fort de Soto Park
The Perfect Day Trip From Orlando – Bok Tower Gardens
If you enjoy reading us, stay in the know by signing up for our newsletter!