We spent two nights at the Alta Crystal Resort and loved every minute of it! I am so excited to share this beautiful resort with you – 1.5 hours from Seattle, minutes away from the Mount Rainier National Park, and so family-friendly that no-one wanted to leave!
Alta Crystal Resort – Log Cabins
When I pictured the Pacific Northwest, I had tall trees, raging rivers, and log cabins in my mind. The Alta Crystal Resort hit all three!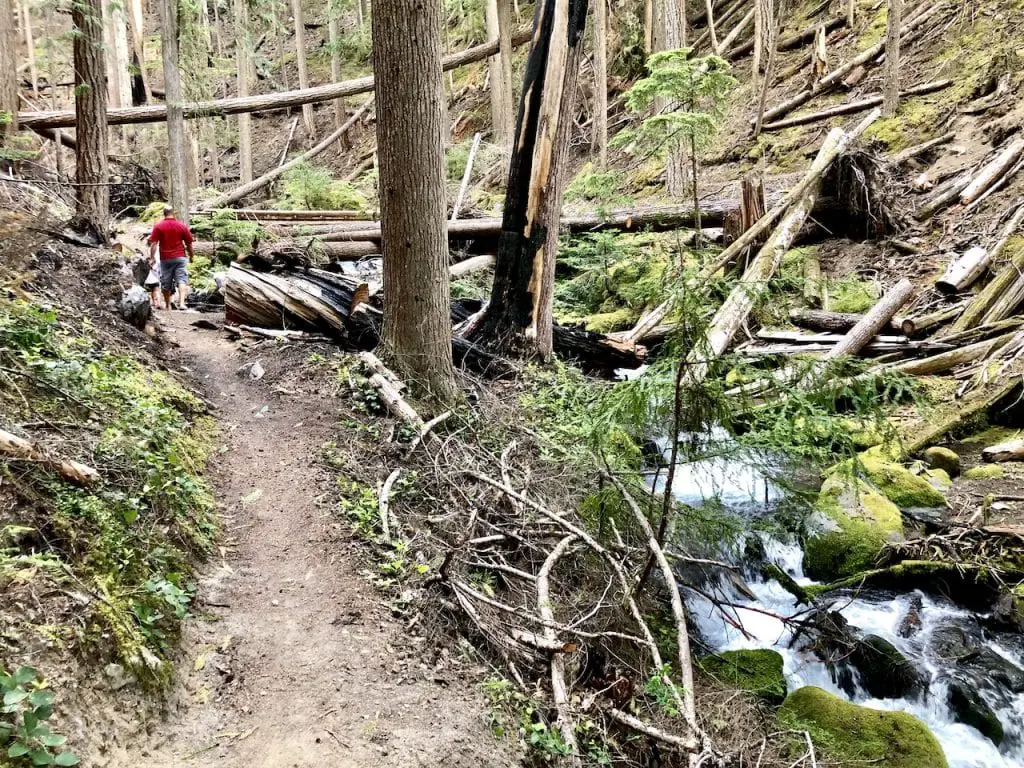 The first thing we heard as we stepped out of the car was the local river flowing right behind the cabins. A quick walk over and we were surrounded by nature and a refreshing creek!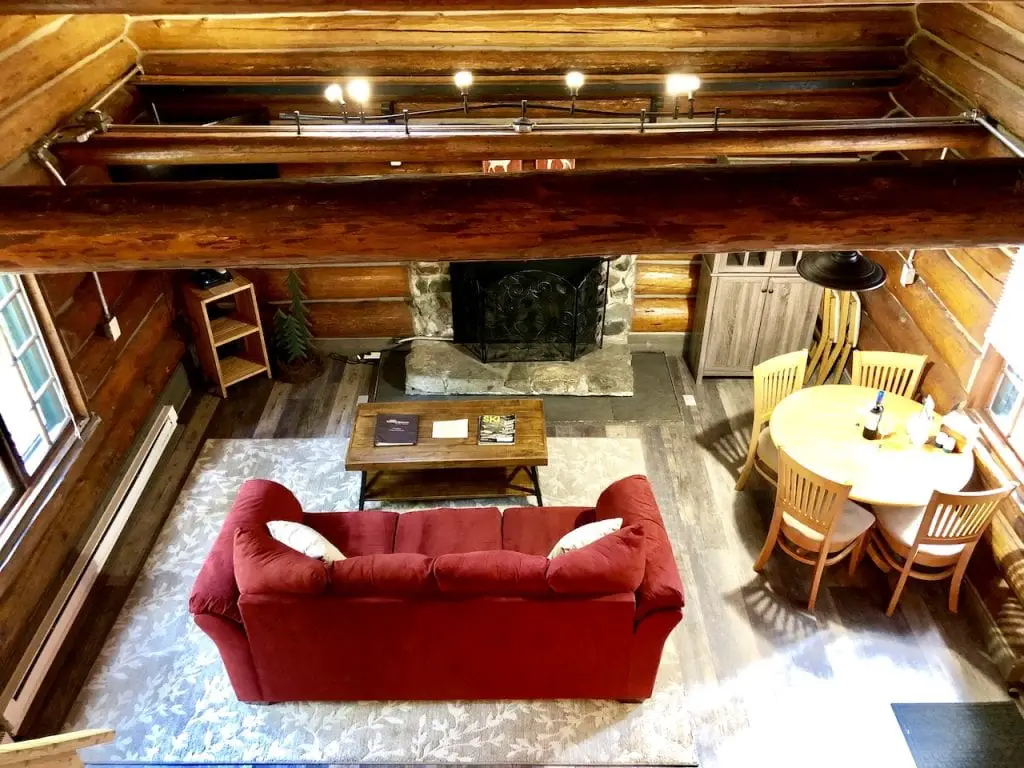 We were very fortunate to stay in the Tahoma Cabin, which was perfect for a family stay! It comfortably sleeps 6 and we had plenty of space for everyone to feel at ease.
A true log cabin with fire place, a full kitchen, bathroom, a king bedroom and king bed upstairs, we felt right at home!
Can you guess what our favorite feature was? The private outdoor hot tub overlooking the river!
If you are a Molton & Brown fan like I am, you'll be impressed with the toiletries!
Eating At Alta Crystal Resort
The Alta Crystal Resort has a little convenience store where you will find the essentials, such as milk, frozen pizzas, etc.
On our first night however, we bought the gourmet meals from there! Wow! It came frozen from a local Seattle startup and all we had to do was to bake it 40 minutes in the kitchen oven.
We loved our very unexpected coq au vin, boeuf bourguignon, and South American chicken!
Family Fun At Alta Crystal Resort
The Alta Crystal Resort amazed us with its all-around family friendliness.
Everything there puts families first!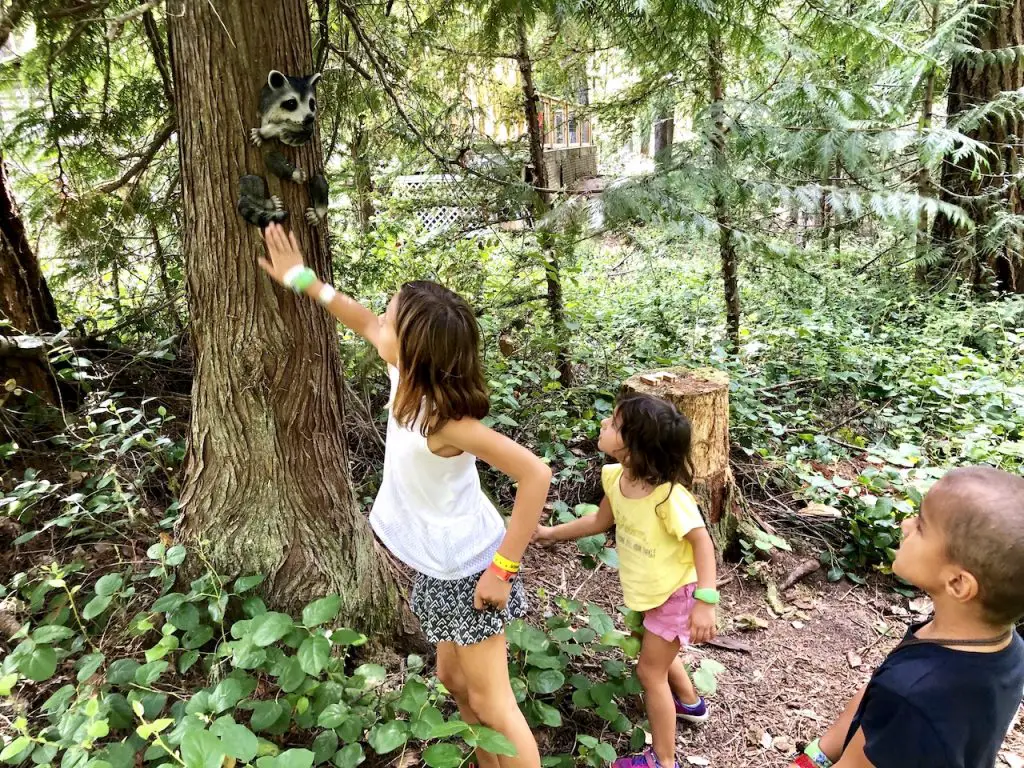 As we checked in to the resort, we were handed a scavenger hut. We went on a true adventure on several trails to decode it and the kids got little gifts for it!
Smores, Badminton, And More At Alta Crystal Resort
On our second night at Alta Crystal Resort, the resort lit up a campfire and served complimentary smores!
Located right on the recreational field, we all played badminton, disk golf, corn hole and simply ran around!
After a long day of hiking in the Mount Rainier National Park, we all jumped in the heated pool! They are not kidding there, the pool is warm and you don't think twice before jumping in!!
We loved that they had pool toys and even goggles, fins, and a giant kitty float!
Alta Crystal Resort
Alta Crystal Resort is the perfect resort for families to unwind.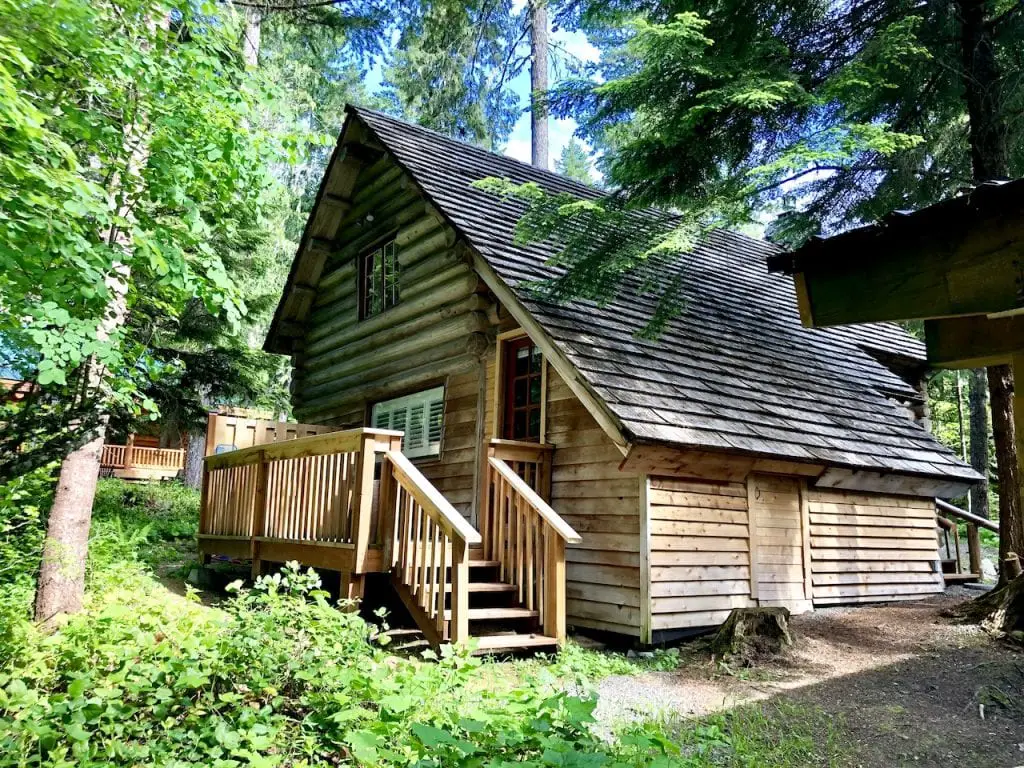 Far away from the city (though very easily accessible), located in beautiful nature inside the national forest, with many hikes starting right from the resort and many more in the Mount Rainier National Park, Alta Crystal Resort is the perfect getaway for families looking to disconnect, spend time together and outdoors!
If you are looking for a ski resort in the winter, Alta Crystal Resort is only a short drive away from the Crystal Ski Resort.
We felt a feeling of luxury in synch with nature and were truly impressed by the quality of the accommodations and the service!
If you're looking for a family resort near Mount Rainier, you will love Alta Crystal Resort. We really enjoyed our stay there and are very thankful they invited us to stay with them and offered us complimentary accommodations.
---
Pin this for later!
---
Related articles you will enjoy:
Why We Loved Ridge Tahoe Resort
Beach Vacation With Disney – At Disney's Vero Beach Resort
Hilton Labriz Resort and Spa, Silhouette, Seychelles
If you enjoy reading us, make sure you sign up for our newsletter below!