As port #3 of 6 on our Eastbound Transatlantic on board the Disney Magic, we weren't quite sure what to expect of Cadiz, and it left us wanting to see more! 
FIRST IMPRESSIONS
We try to enjoy breakfast outdoors as much as we can. Nothing quite like the deck, aft of the Disney Magic, right outside of Cabana's. As I enjoyed my all-time favorite Eggs Benedict, we noticed that the ship was docked right in town, which was awesome news. We decided to explore this one by foot. With 3 little kids in tow, a stroller, a baby carrier, and a pair of arms growing stronger (from all the carrying around), we came off the ship with no real expectations.
Walking through the cruise terminal, always be on the lookout for a tourist information desk. There was one right there and we grabbed a map of the city. We decided to follow the street alongside the sea and make our way towards one of the beaches. Hey, nothing quite like the promise of a beach to get the kids excited to get out of the ship.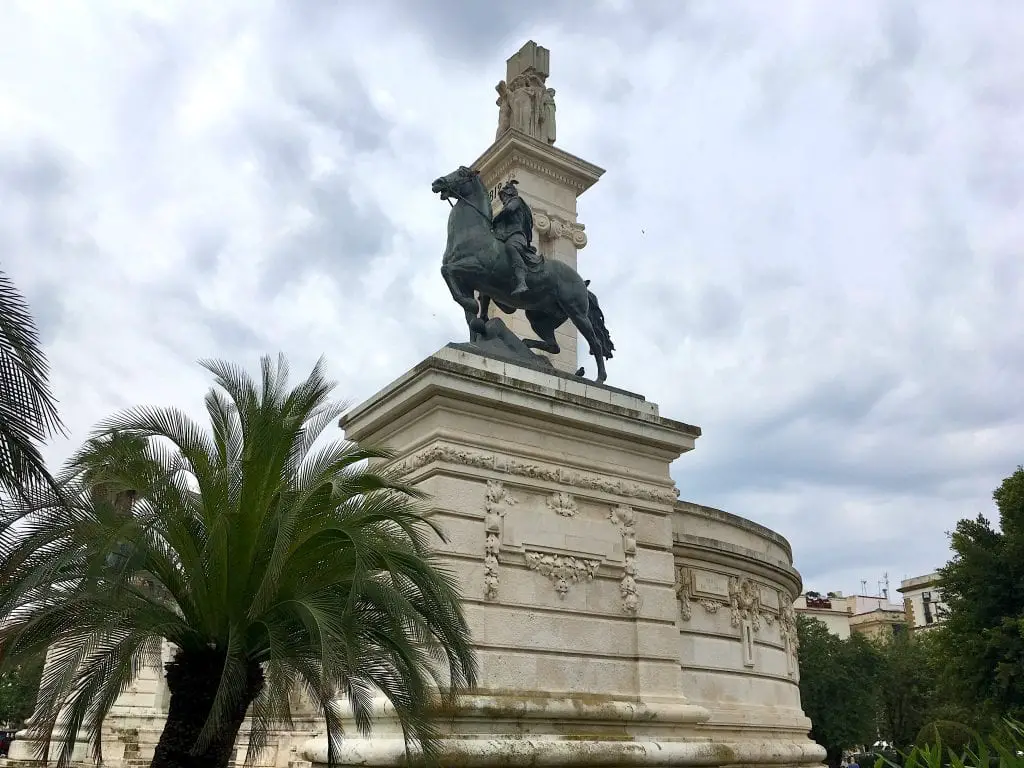 We first came upon the Plaza España and made our way through the garden to a street stuck between the local grade school and the fortress' wall. We loved seeing how the locals turned the ancient wall into multiple garages, out of which they fix all sorts of things, from boats to appliances.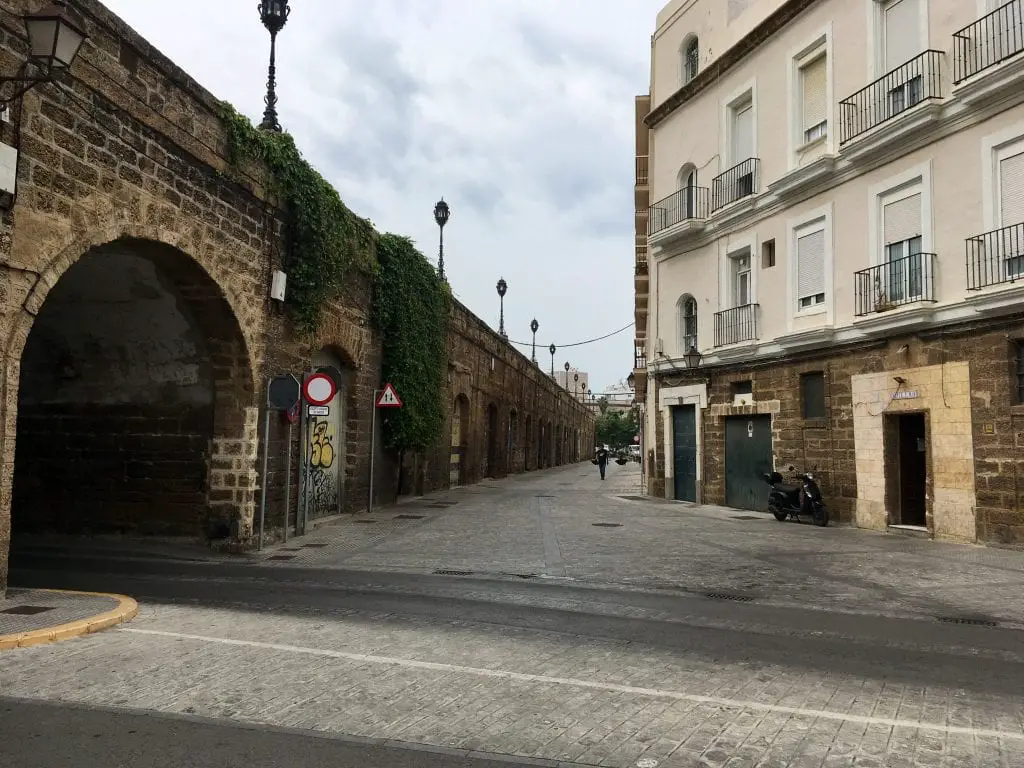 At the end of that iconic Cadiz street, we walked up the stairs to start walking alongside the sea, at the very top of the wall.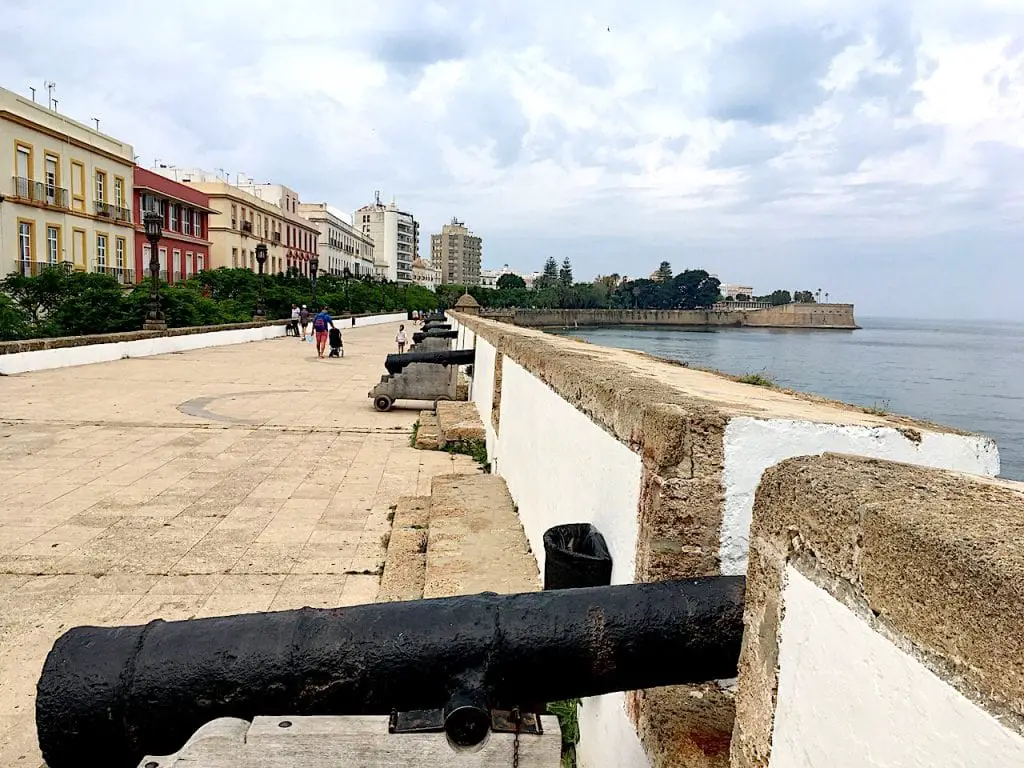 OUR WAY TO THE BEACH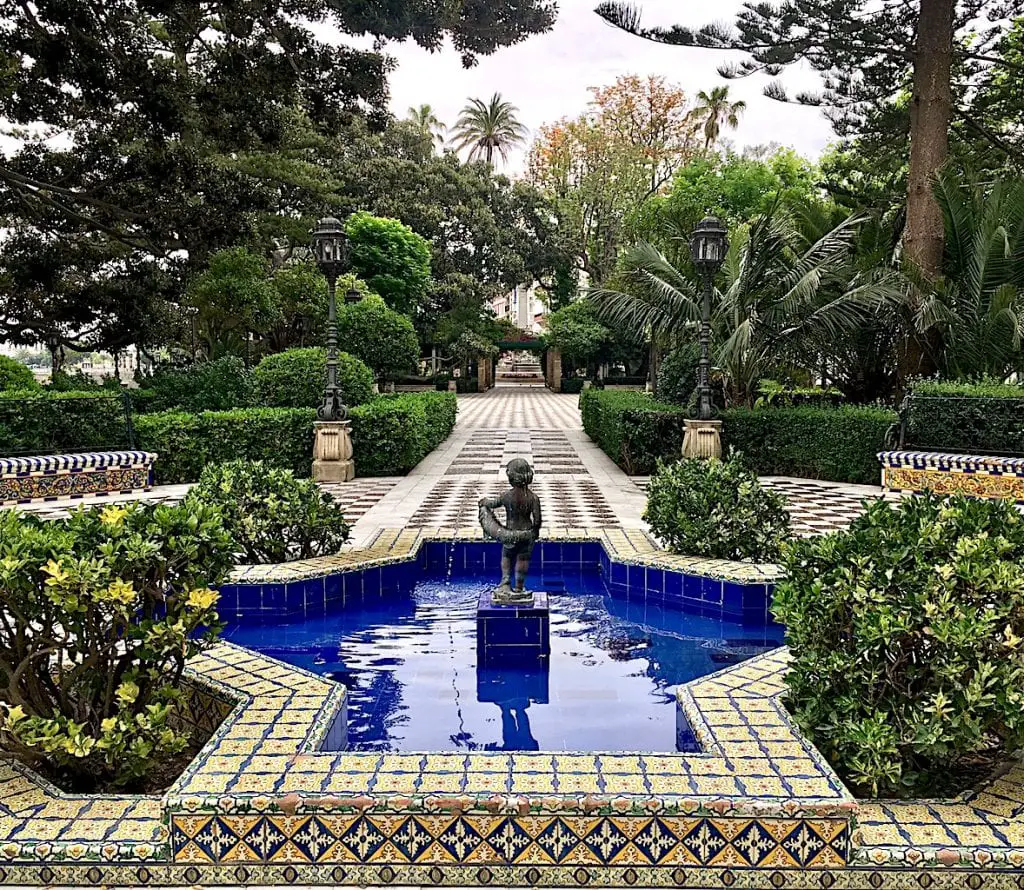 The walk was peaceful and quiet.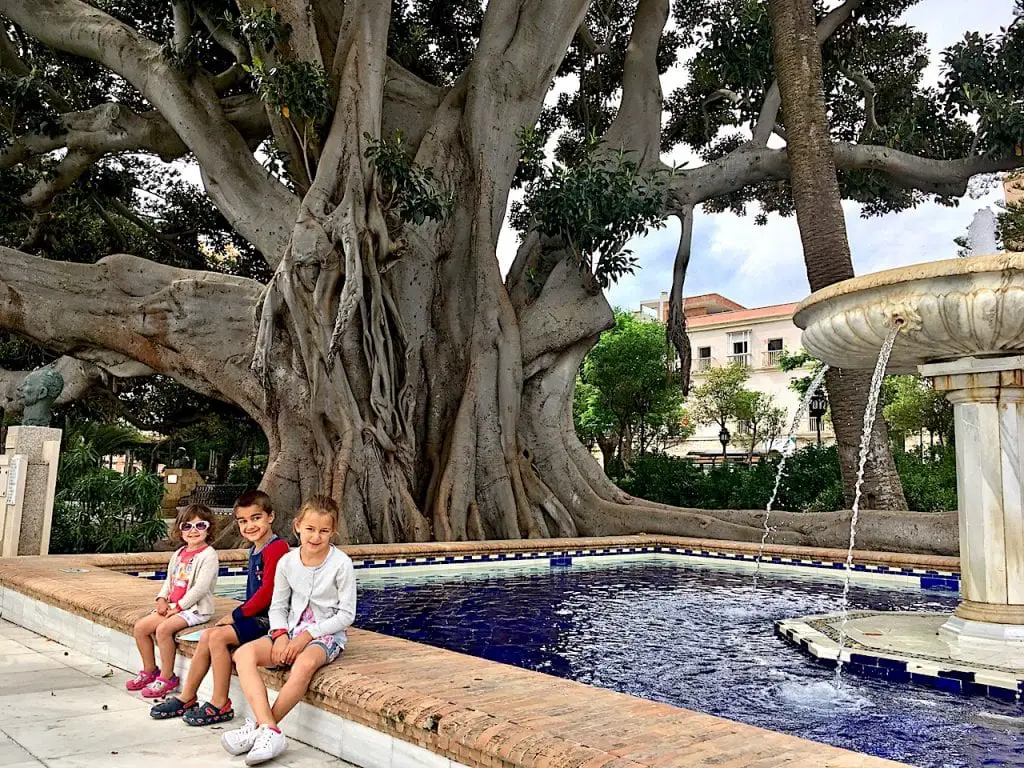 The kids ran around and Christian and I could not get enough of the beautiful wall beneath us, grounded in the Atlantic ocean, many feet below us.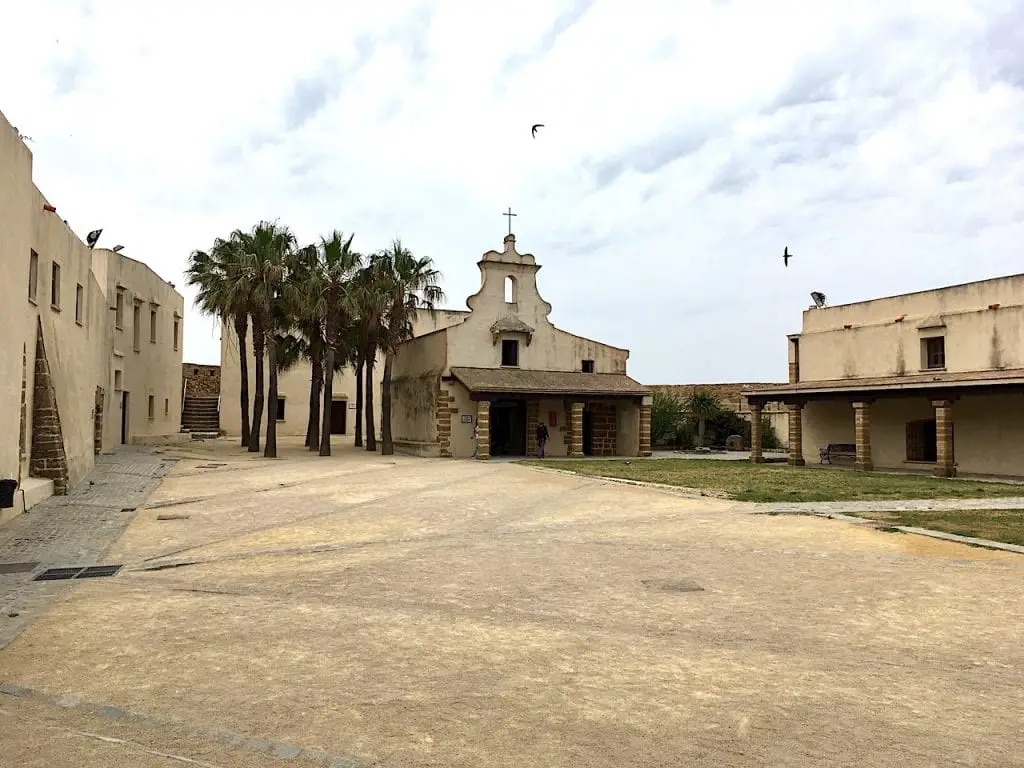 Following the map we grabbed at the port, we guided ourselves to Castillo de Santa Catalina, a 17th century star-shaped fortress, build to serve as a military prison.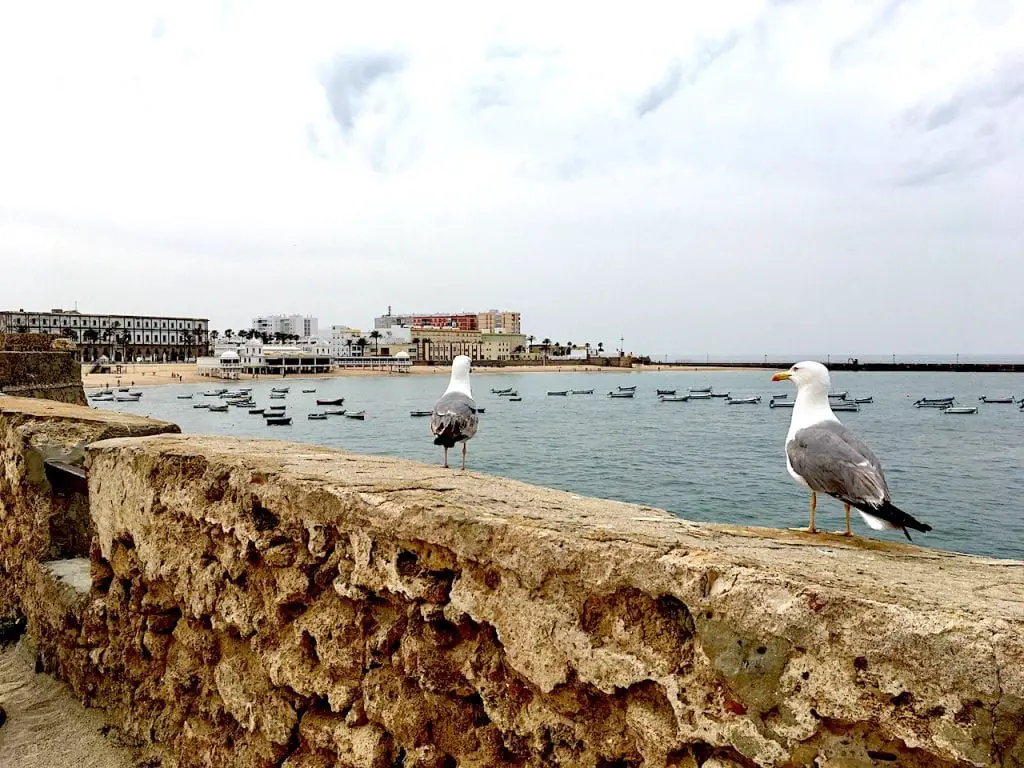 We were surprised to find that the entrance to the historical site was free.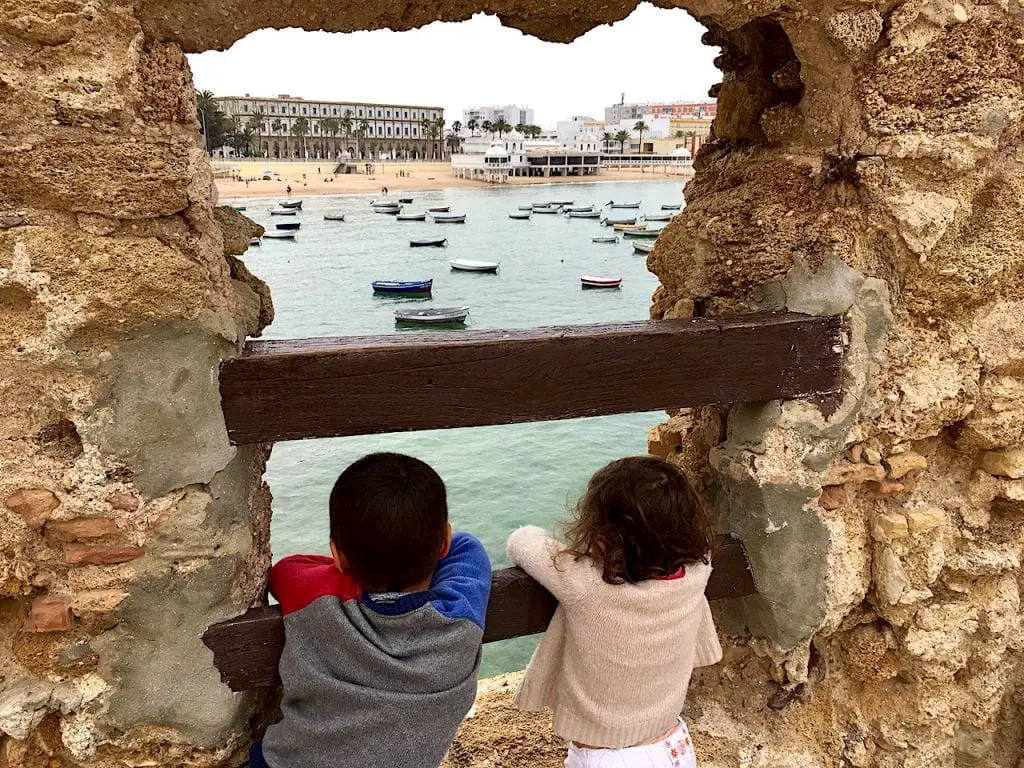 We visited the grounds and walked up to find beautiful views of the city and beach beyond the wall.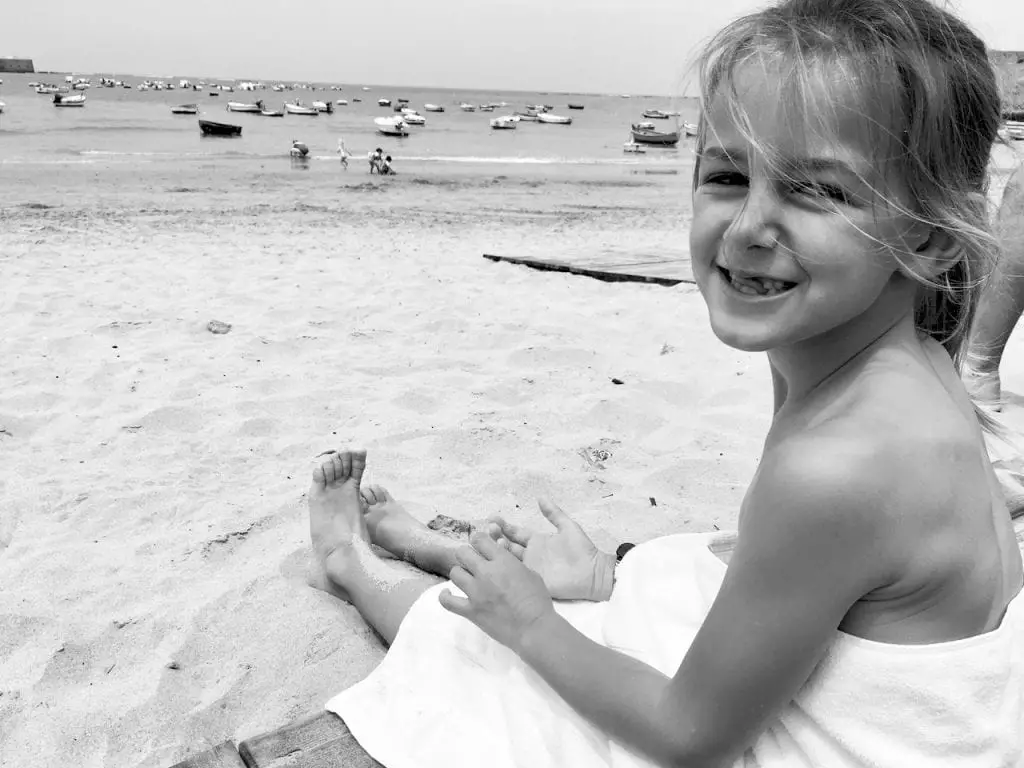 Traveling with three kids under the age of 6 does require a bit of negotiating and compromising… So we spent a little time at the local playground, where other kids from the ship were letting some steam out, after 6 days at sea.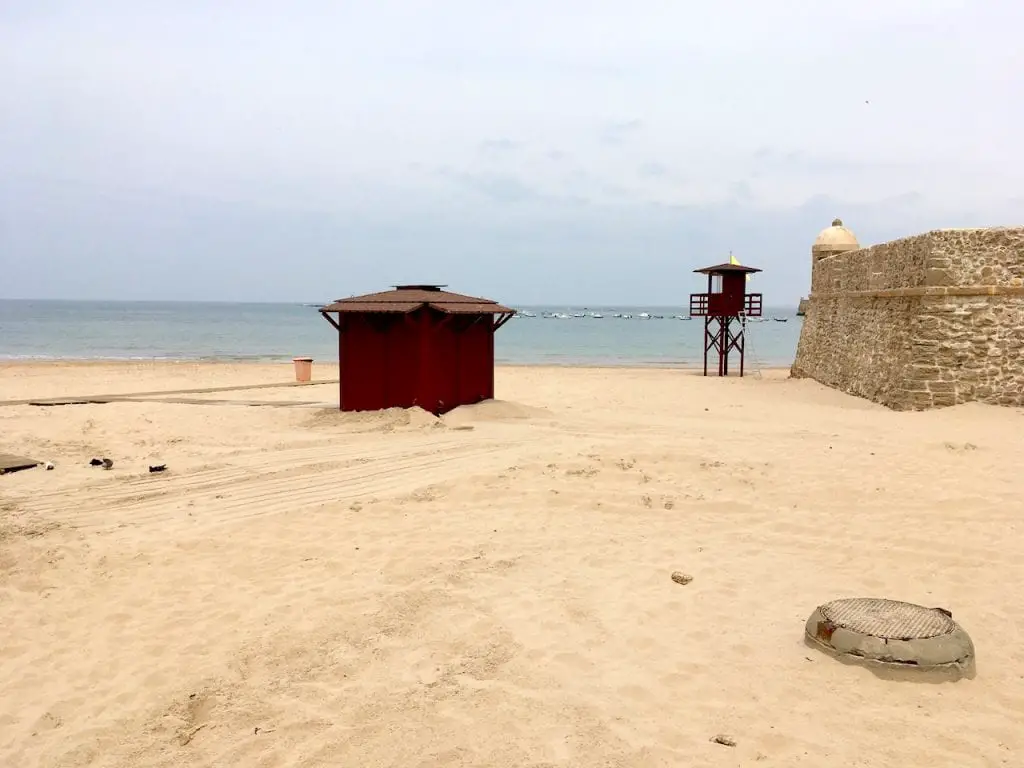 Once they got that out of their system, we walked over to La Catela beach. 
While not a paradisiac beach per se, the sand was very pleasant and we looked right into two historical castles. We felt as though we had stepped in a long forgotten time, made of knights, armory, and fortresses.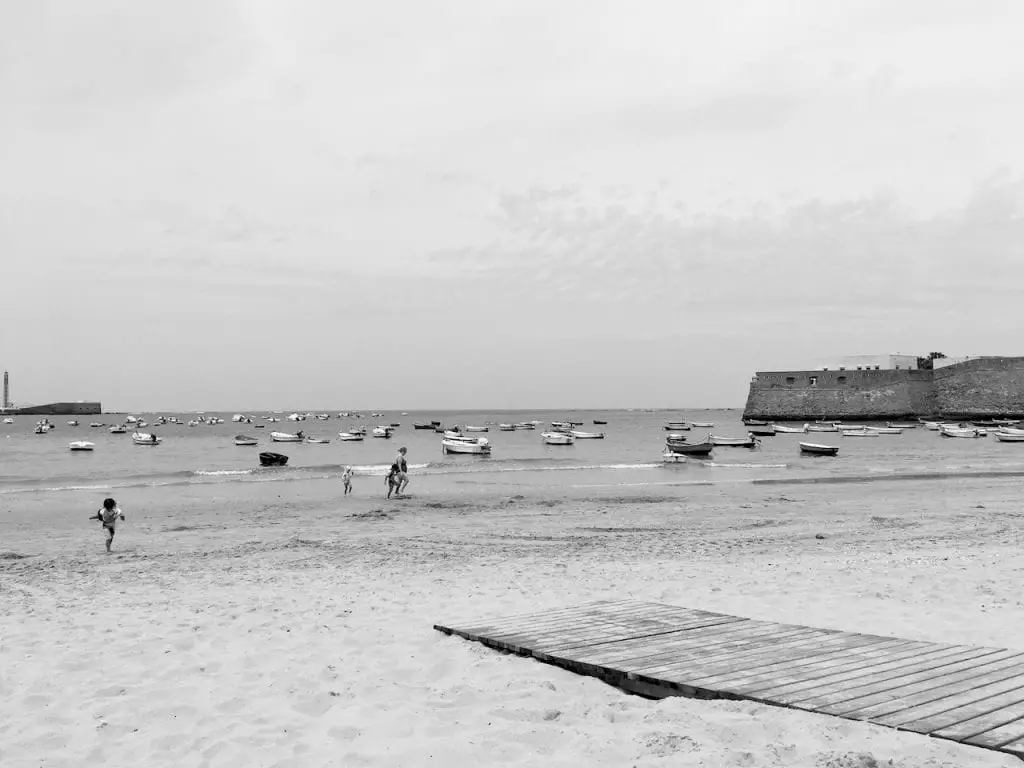 For a moment, we belonged to an ancient world. While the kids made friends and played in the sand, Christian and I were lost in thoughts of what life in Cadiz could have looked like several centuries ago. 
BACK THROUGH TOWN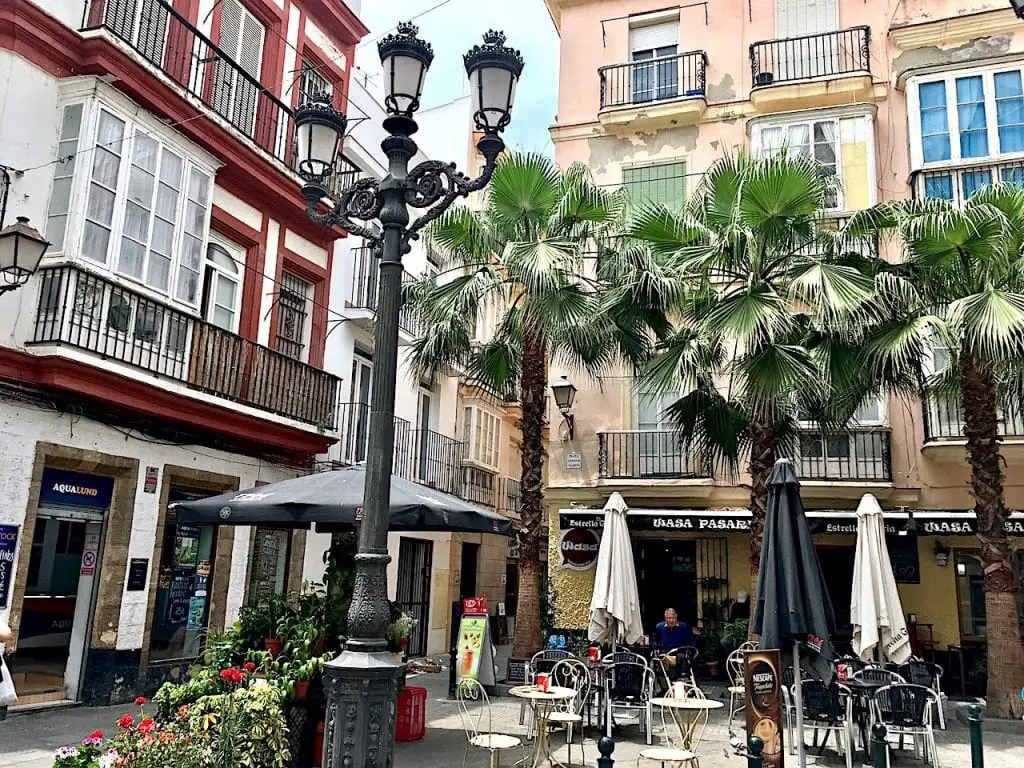 We continued our walking tour by venturing deeper into the city and gently strolling down the streets, without a clear path.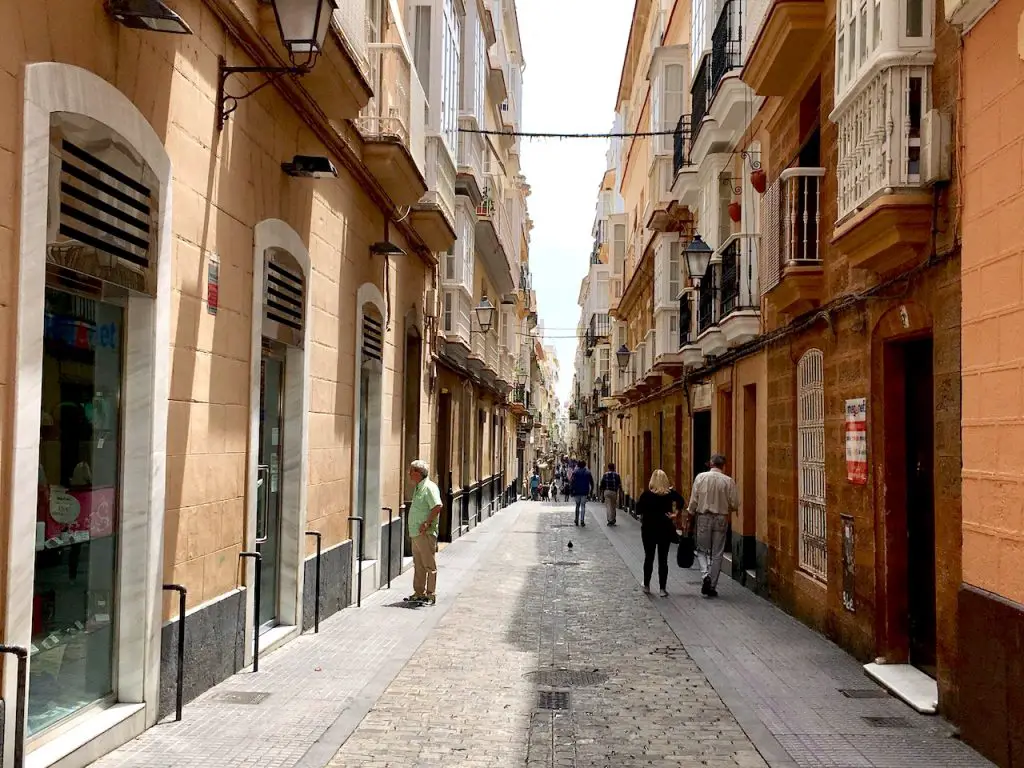 We stumbled upon active quarters, a produce and fish market, locals enjoying afternoon sangrias, and a commercial street.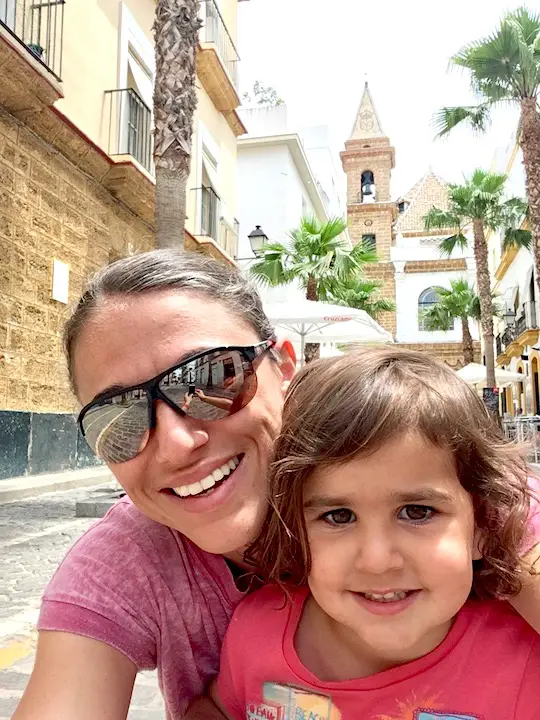 We loved Cadiz for its under-crowding. Outside of the ship's passengers, we only encountered a handful of tourists. The city was very genuine, its people were friendly and without pretention. They welcomed us with a smile and let us go, having offered a taste of Andalusia.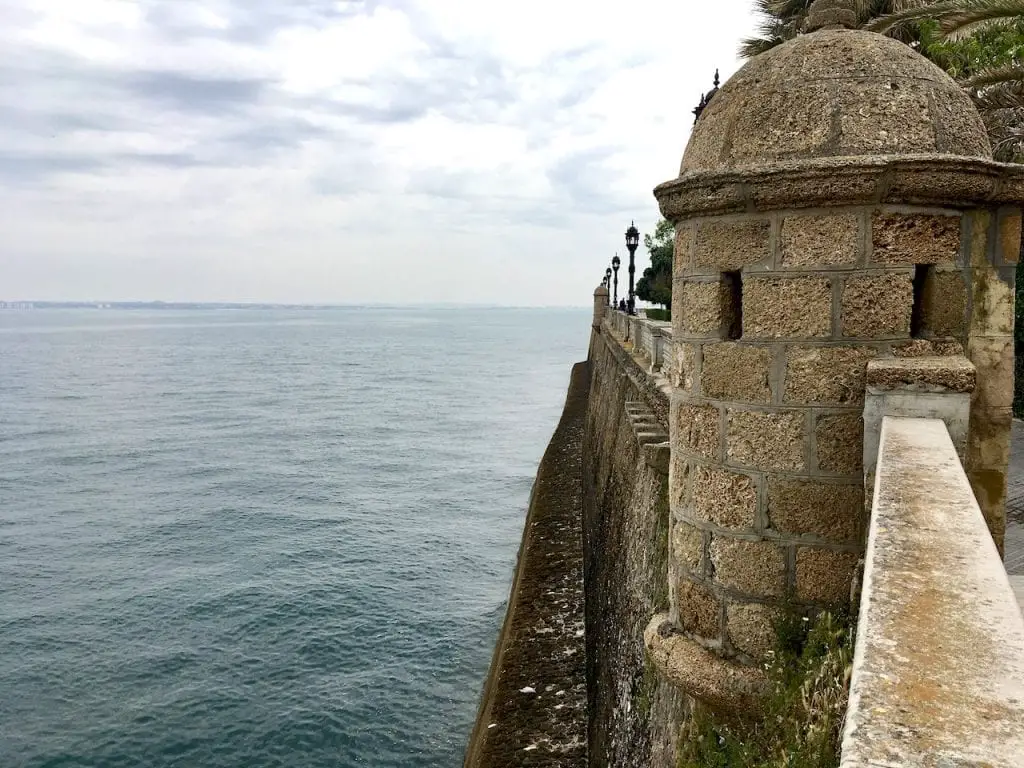 What I personally take away from Cadiz is a feeling of being in a place, lost between continental Europe and Northern Africa. In many ways, the nature, buildings, and climate transported me to some of the Magreb cities I have visited. We definitely need to come back to Andalusia to discover more of its secrets! 
Have you been to southern Spain before? Where did you go, what did you like? 
---
Enjoyed the article? Pin it for later!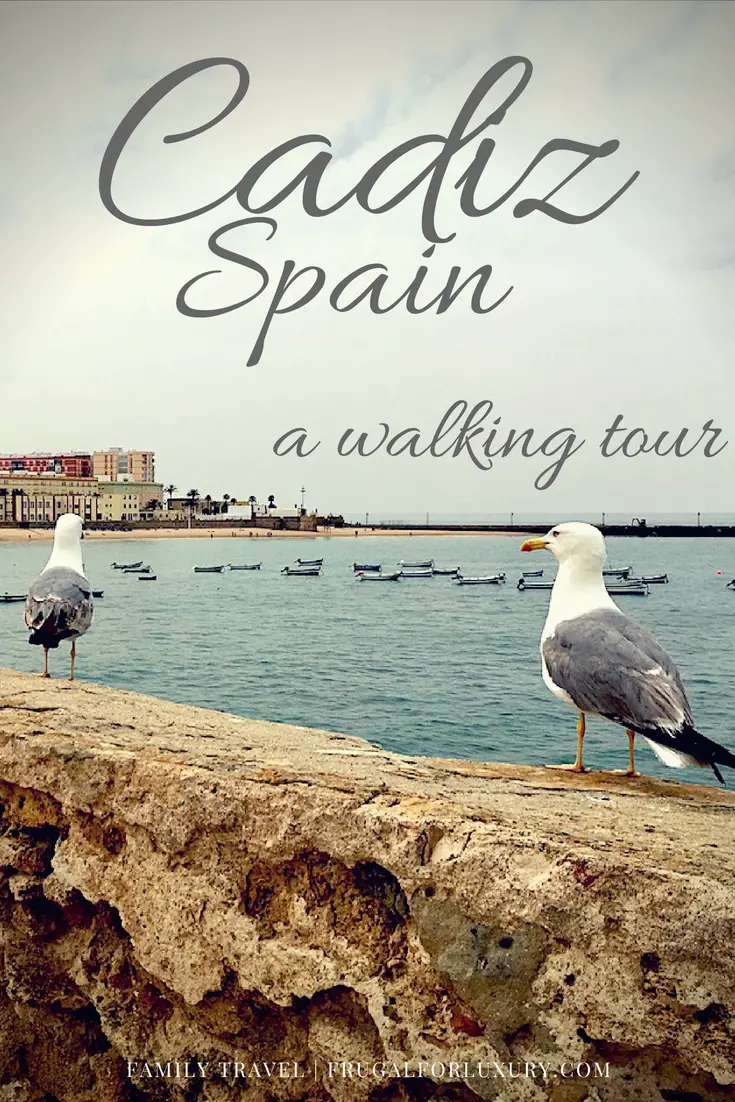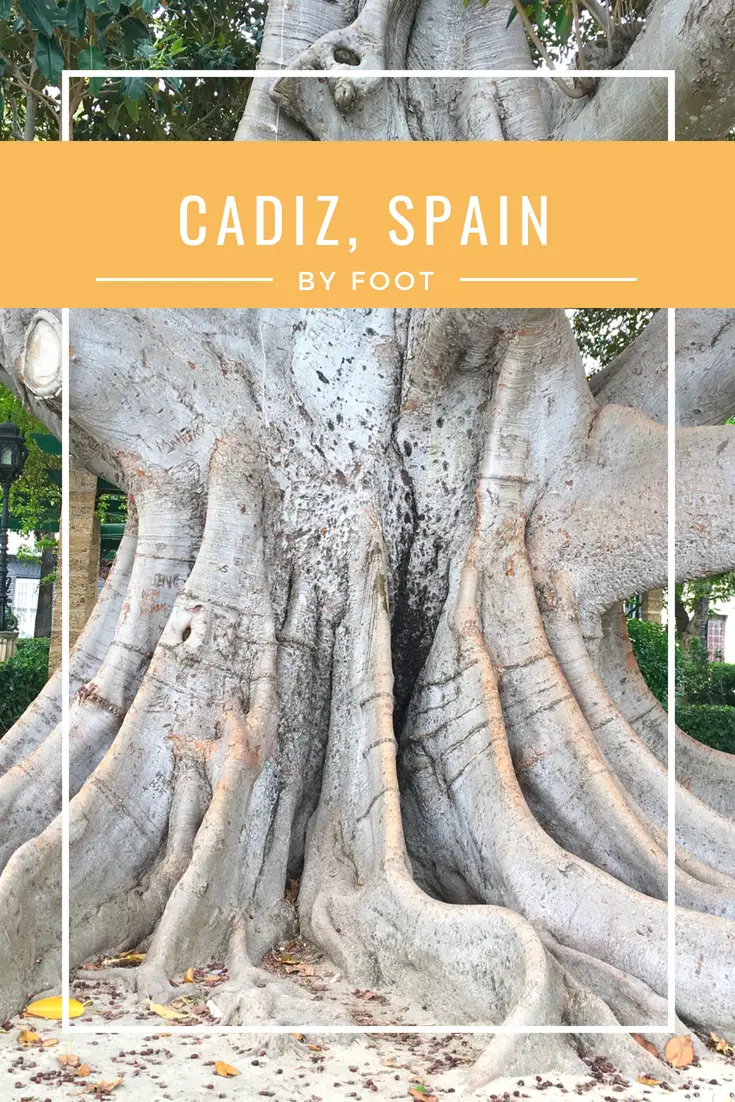 ---
Related articles you might enjoy:
Ponta Delgada, Azores, in a Few Hours
Ibiza – The Natural Island We Did Not Expect
Malaga, Spain and its Unexpected Beauty
What To Do Around Barcelona – Between Port and Airport
10 Reasons to Cruise on Disney Cruise Line
If you enjoy reading us, stay in the know by signing up for our newsletter!