As we woke up on our second morning in Iceland, slightly disappointed to have not seen the Aurora lights the night before, we packed our luggages back up and got ready to hit the road back to the Reykjavik airport.
Crossing Over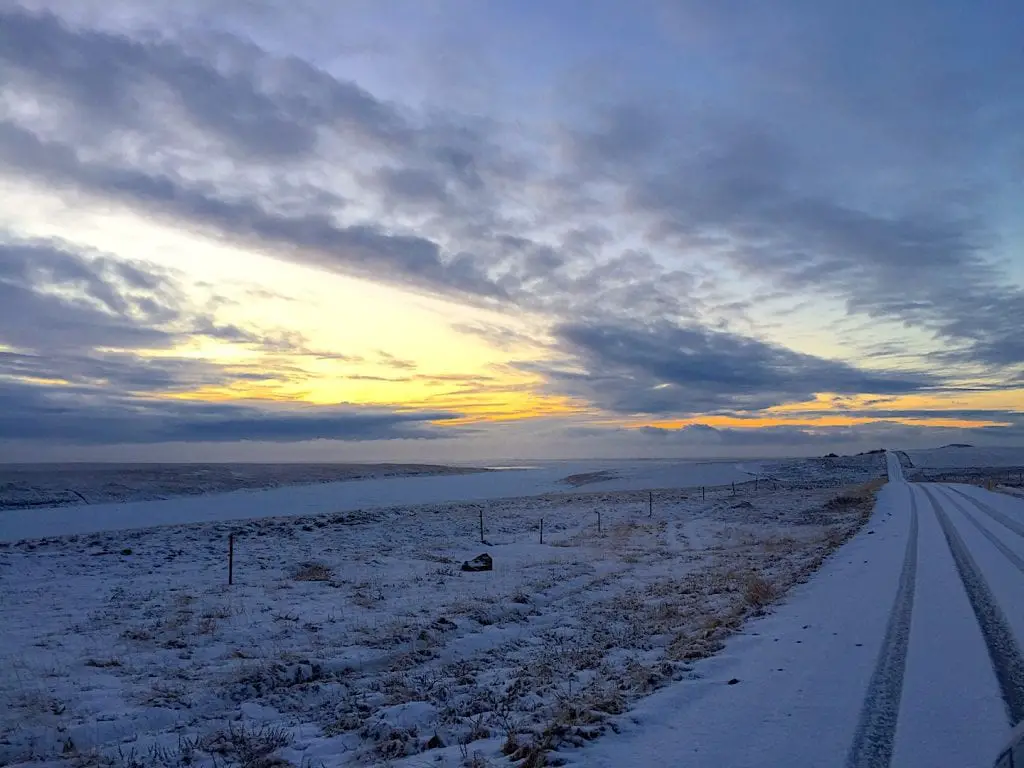 We decided to reach the coast as quickly as possible, to drive up along the coast. We had spent our first day inland, taking in as much Iceland as we could, and wanted to see the ocean on our second day.
We quickly got off the main road and crossed the countryside, driving on ice through scattered farms, not meeting a single human soul. I can only tell you how happy I was to have married this awesome German husband of mine, coming fully equipped with driving-on-ice skills 🙂 He drove us on iced country roads in total confidence!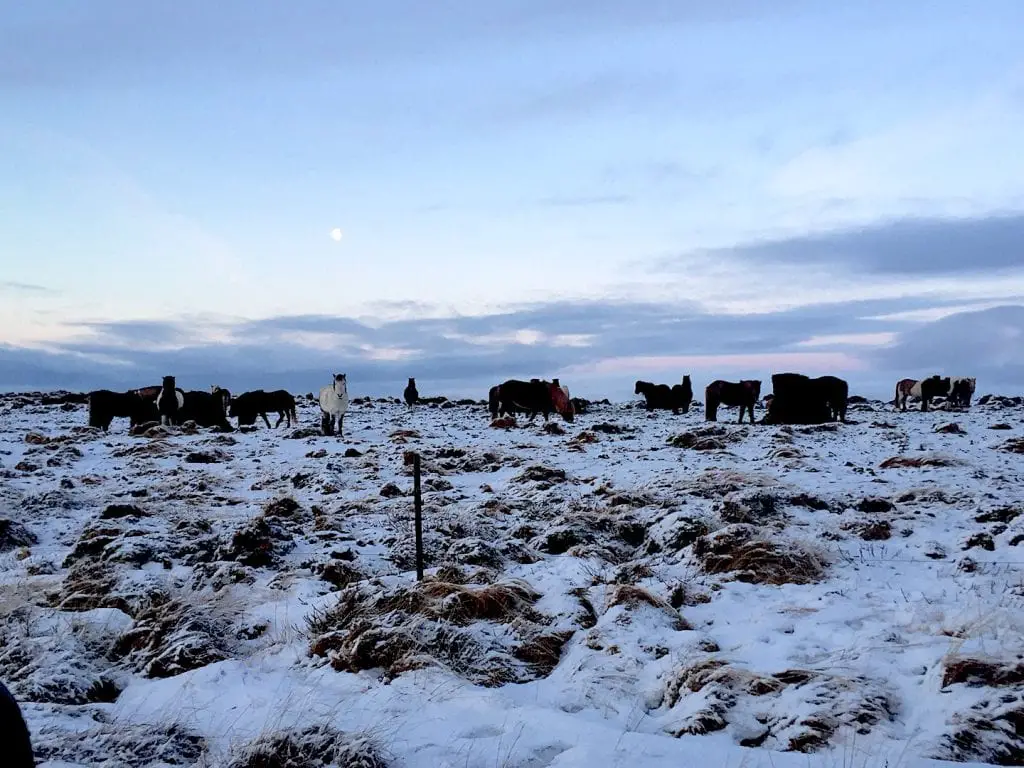 We met many beautiful Icelandic horses that day. They had a mystical feel to them. We saw, in their large black eyes, how much they endure. Their survival instinct seemed endless and they seemed to somehow belong to this iced landscape.
Reaching The Coast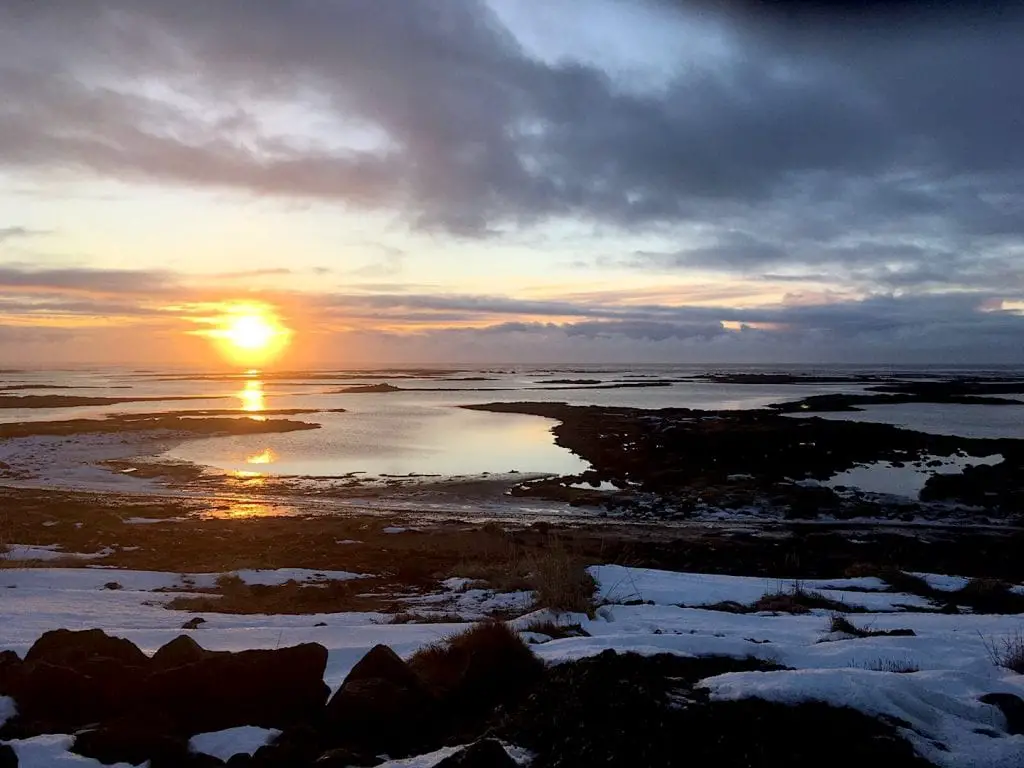 Iceland is such a wonderful place! Once we reached the coast, we were greeted by the most amazing sunrise. While I love sunrises, I never seem to be up early enough to catch them. Iceland is so far north that the sun only rose around 10:30 / 11AM. It never really got up in the sky and followed a very slow progression, traveling just above the horizon. I loved photographing those "early morning" lights in the middle of the day! And while the sunrise was around 10:30AM, because the progression was so slow, it was bright outside around 9:30 / 10AM, and didn't get really dark until 3:30 / 4PM.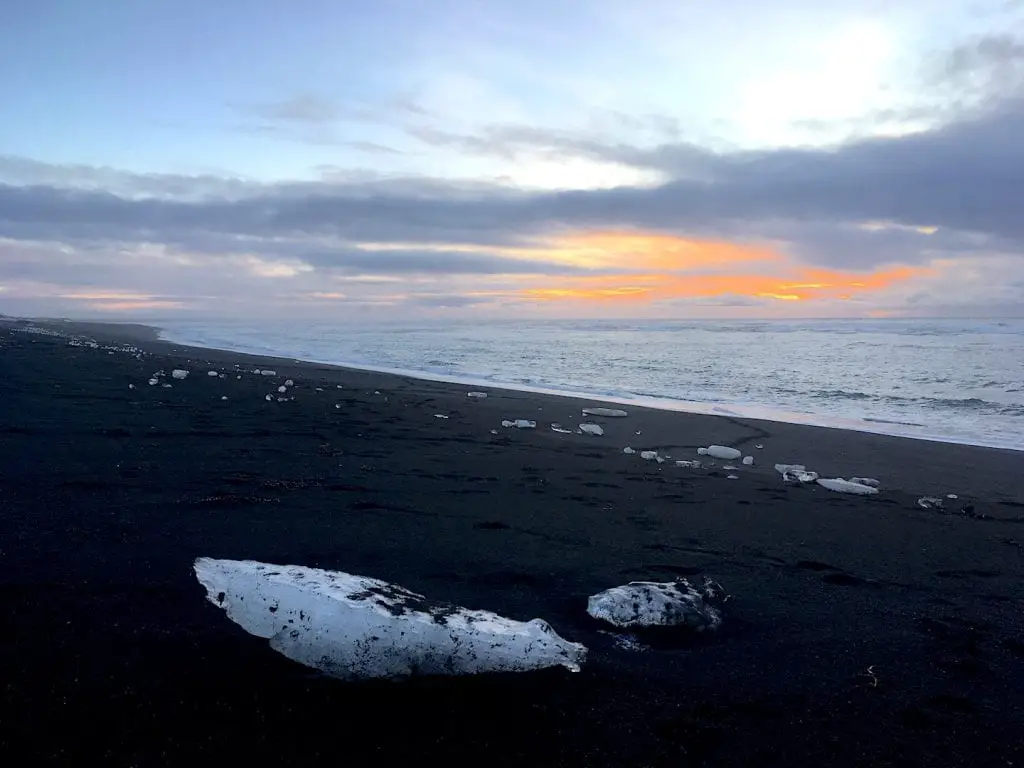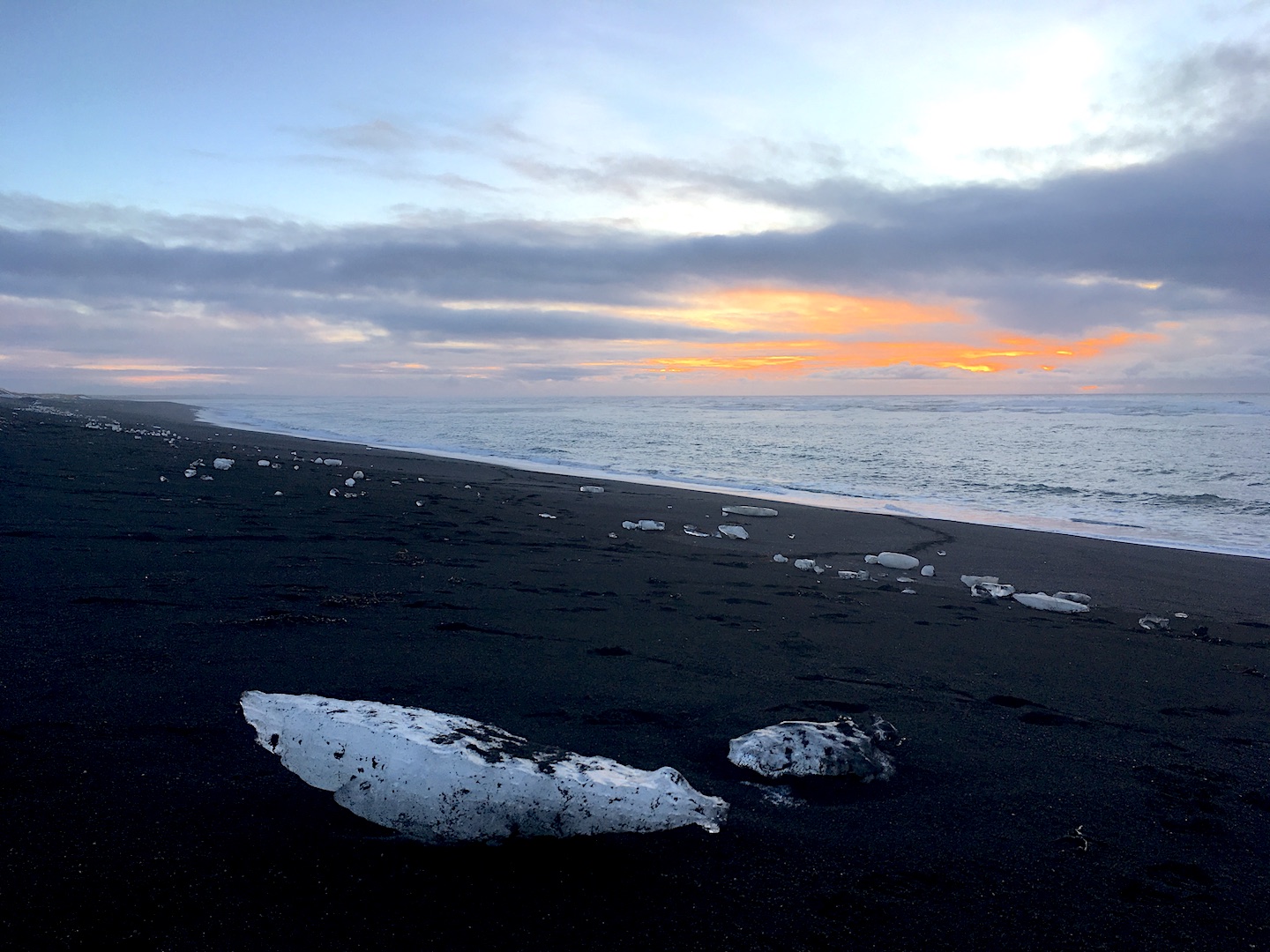 This one was a first for me. I had never seen ice on a beach before. In continental Europe and US, the coastline usually boasts a more tempered weather than the area around. Here however, it felt as if the sea had spit up chunks of ice, 5 to 6 feet long. Nature will never stop to amaze me!
We loved everything about those black volcanic beaches. The calm and feeling of being alone in this vast space. We were at peace and very content surrounded by nature.
Back Inland And Up Towards Reykjavik
Our last stretch on road 427 took us back inland through plains and dunes. For a moment, we were transported to a Scottish link, as the snow became more scarce and long yellow grass appeared. It was as if the wind had carved into the earth and left his prints on this new landscape.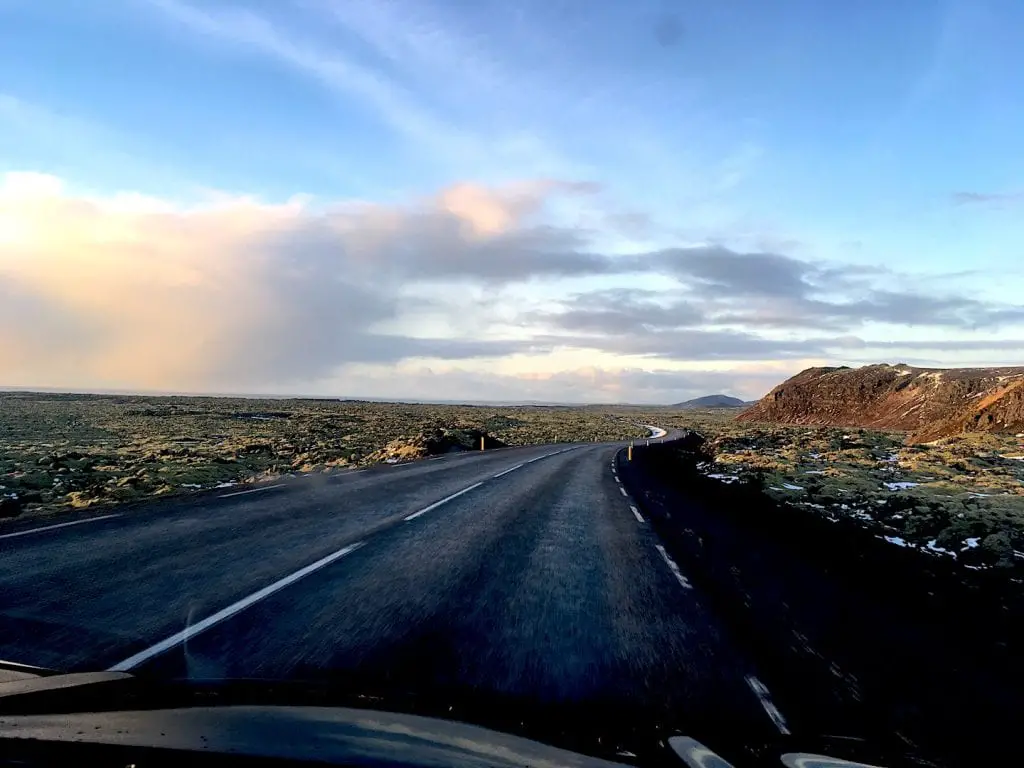 Our last impression of Iceland took us to a fairy land as we drove through the Reykjanesfölkvangur Park. The road took us up and back down from a crater. As we started our descent, we quickly found ourselves surrounded by round lava formations covered in bright green moss on both sides of the road. We had become a part of Disney's Frozen and were tempted to believe that trolls were soon going to roll towards us and strike a conversation. That never happened… but for a minute, we became one with the landscape around us.
Final Thoughts
I cannot speak highly enough of our 2 days in Iceland. I can only say that it was too short. We fell in love with the unspoiled nature and underpopulation of the country. I highly encourage anyone crossing the Atlantic to take full advantage of IcelandAir's Stopover program. It is totally worth it and we will be back to visit the northern part of the country. While 2 nights allowed us to see a ton, I would recommend at least 3 to 4 nights to not rush things.
Read about our first day of adventures here!
Related articles you might enjoy:
What to See on a 2-Night Layover in Iceland – Day 1
Cascade Wellness & Lifestyle Resort – Algarve, Southern Portugal – Best Beaches
If you enjoy reading us, stay in the know by signing up for our newsletter!