The Seychelles, in the middle of the Indian Ocean, is a tropical paradise. With iconic beaches, friendly people, an amazing flora and fauna, there is so much to see and love in the archipelago and we are giving you a taste of three of its islands!
Most tourists land on the island of Mahé, which is where we started our stay with 3 nights at the DoubleTree Resort & Spa by Hilton – Allamanda, before making our way to Silhouette Island, for a week in paradise at the Hilton Labriz Resort & Spa.
Day 1 – Sunset Tour of Southern Mahé
By the time we landed and checked into our hotel on the south-eastern tip of Mahé, it was fairly late in the afternoon but we were itching to see the island. We had heard so much of the Seychelles and we could not wait to start discovering.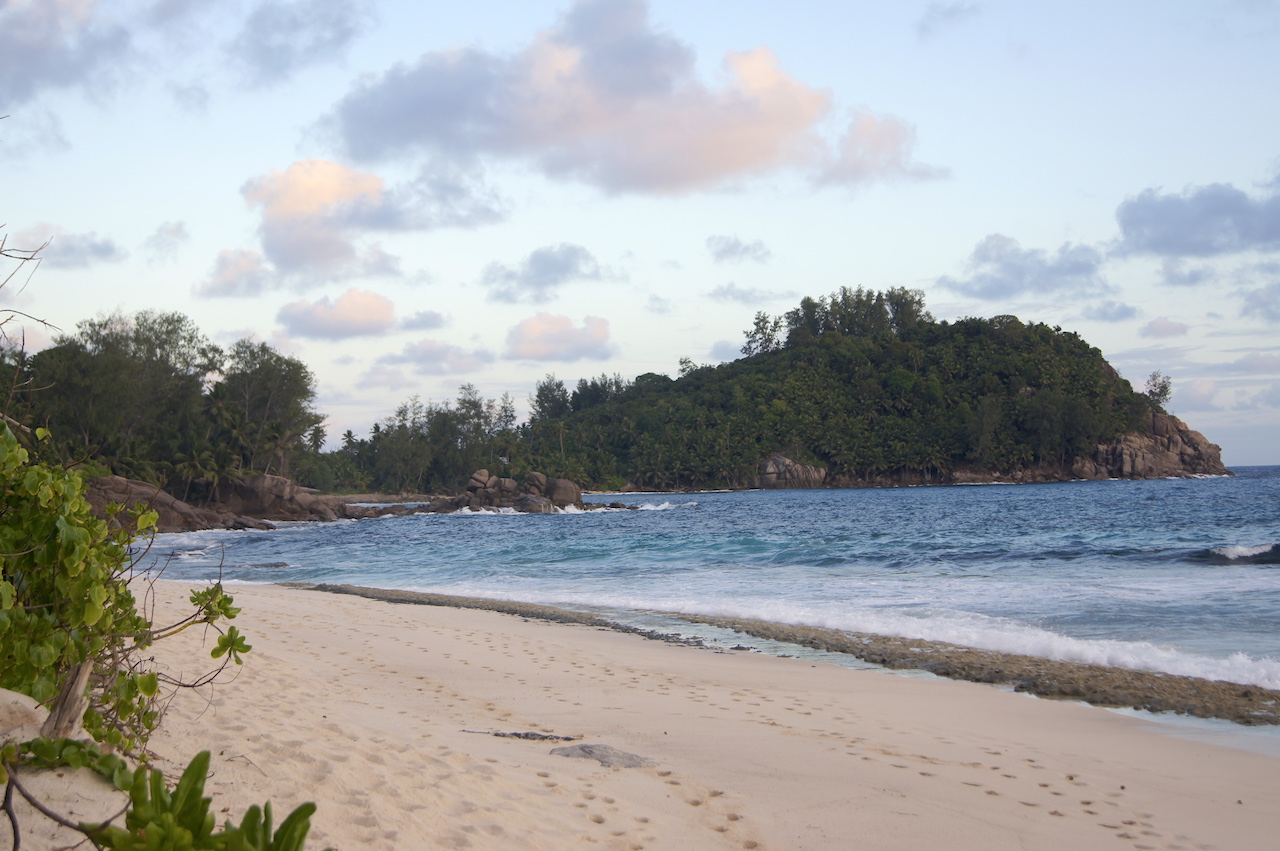 We rented a car and drove up the luxuriant mountain, following one of the only roads on the island – Coast Rd. It takes tourists and residents around the entire island, but that particular stretch goes up the mountain and across the island.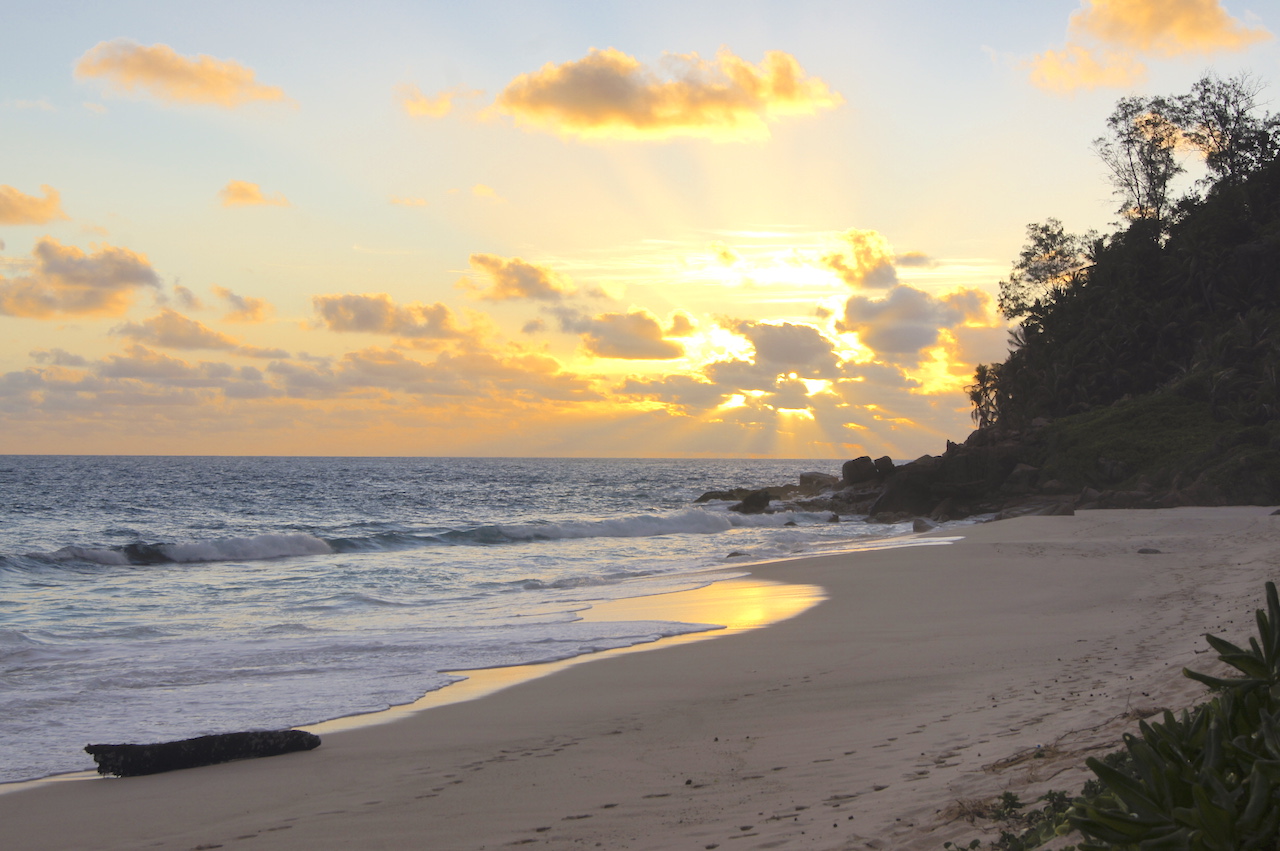 Once at the top, we used a small path down to the ocean, and watched the sun set on Petite Police Beach all by ourselves.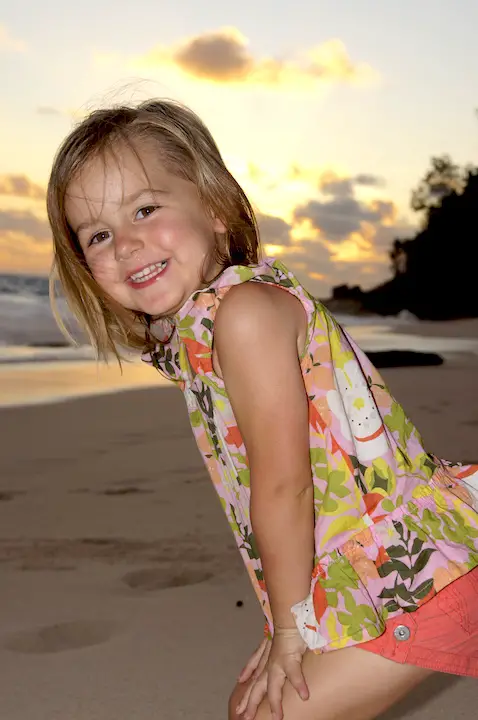 This was the perfect evening to our first first day on Mahé. The colors, beaches, and waves; the sun, rocks, and forest had seduced us. This was going to be one of the most spectacular trips of our lives, and we were ready to soak it all in! It had only been a few hours and we were under the charm of the Seychelles!
Day 2 – Excursion to Praslin and La Digue
We woke up the next morning, craving for more. We knew we had a week of relaxation awaiting us on Silhouette and we were determined to see as much of the Seychelles as we could, on our first three days. We boarded a boat shuttle to Praslin and La Digue – 2 smaller islands of the Seychelles.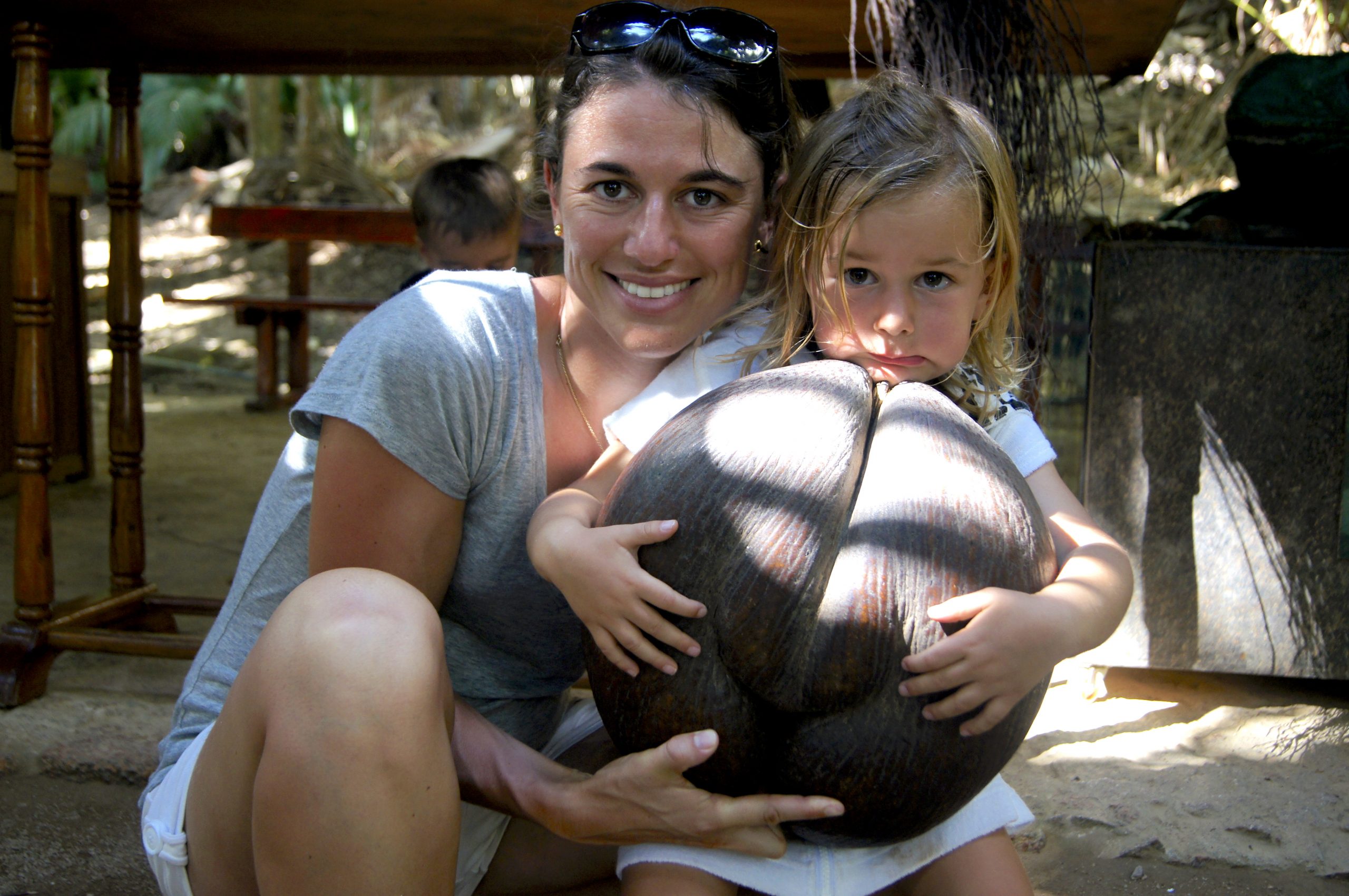 We started the day on Praslin, the second largest island of the archipelago. We hired a taxi to visit the Vallée de Mai (May Valley), an impressive nature park and UNESCO World Heritage Site. In the Valley (which is more of a mountain…), we discovered a coconut endemic to Praslin and Curieuse – Coco de Mer (or Sea Coconut) – which has the largest seed of any plant in the world. The Vallée de Mai is a wonderful place to spend a few hours hiking and discovering palm trees and new species of birds. With a full schedule ahead, we hopped back on the boat and continued towards La Digue.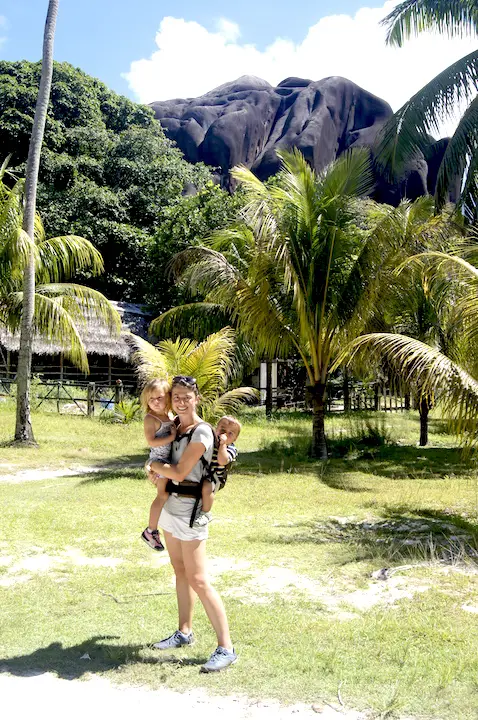 La Digue was, by far, my favorite island of the Seychelles. While being the third largest inhabited island, its population only reaches 2,800 people. We started the afternoon by walking down an old plantation where we saw how coconuts and vanilla were harvested by the locals.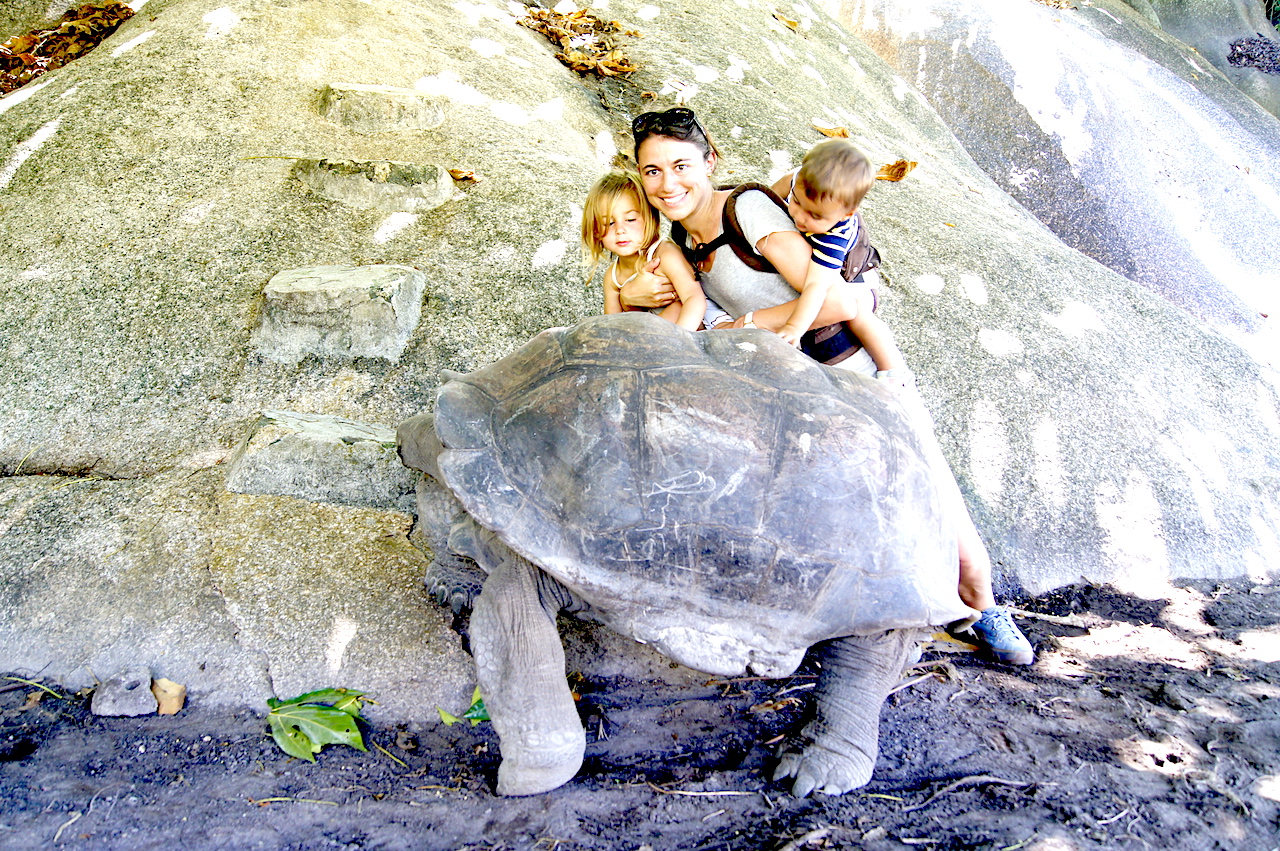 On the way back, we got to feed giant tortoise – a feeling none of us will ever forget! Look at how large they are!!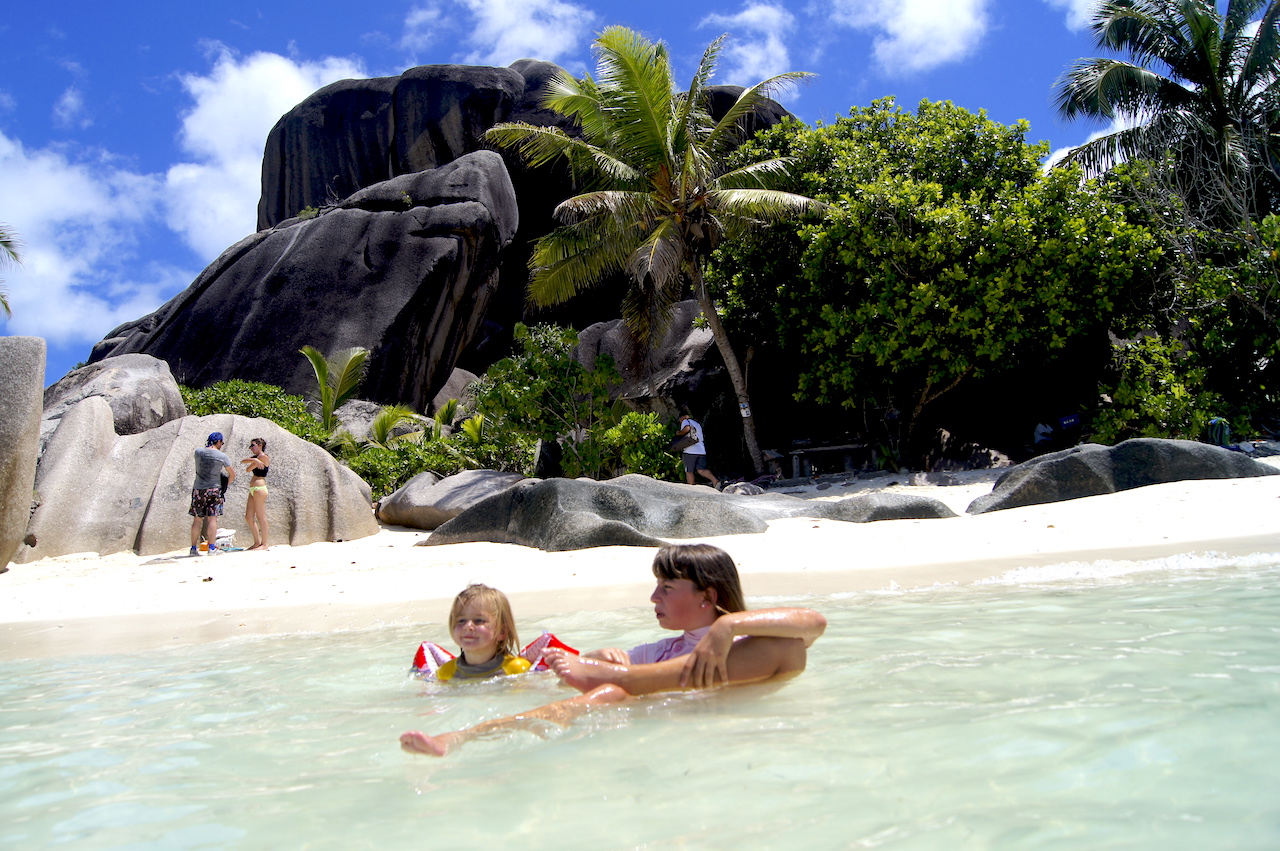 But the true star of the show was the beach – Anse Source d'Argent!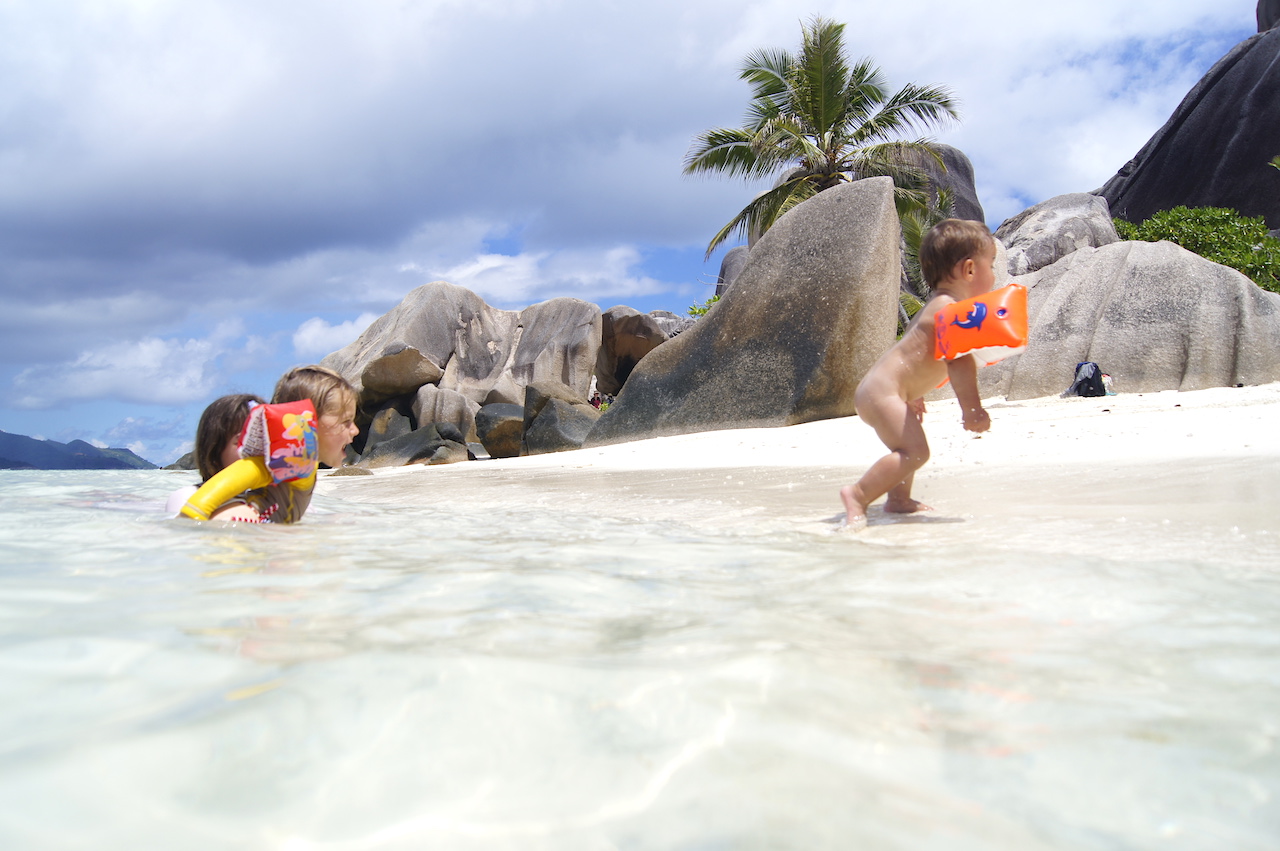 No word is good enough to describe its beauty. Dark rocks seem to have been dropped on this white-sand beach, and the pure and clear waters don't even try to hide the colorful fish. The beauty of the Seychelles is unparalleled! Once more, the under-crowding made for a very special experience and visit on La Digue!
Day 3 – Visit of Mahé
Day 3 was our last full day on Mahé and we wanted to see a little more of the island before finding a nice beach to relax, enjoy ourselves, and let the kids run around.
We hopped in a taxi and went on a walking tour of Victoria, the capital city of the Seychelles. We were unexpectedly caught in the Festival Kreol and saw troops of local children and adults dance up and down the streets in colorful clothing, playing music and chanting créole songs. After a quick walking tour of the city, we were ready for some family beach time!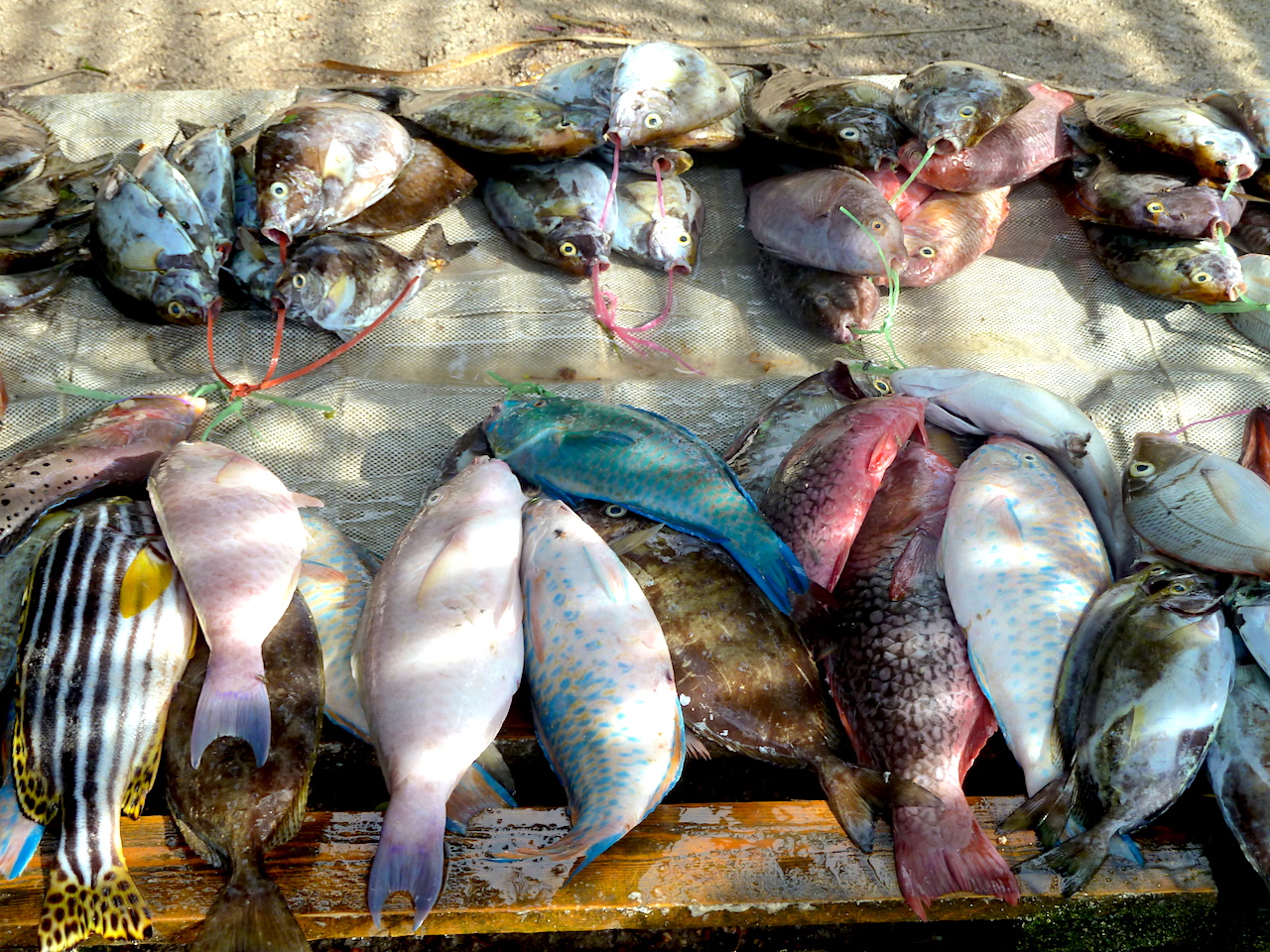 As our taxi driver dropped us off at the beach, a man was selling his fish by the side of the road. I don't know about you, but I had never seen such colorful fish up for being eaten…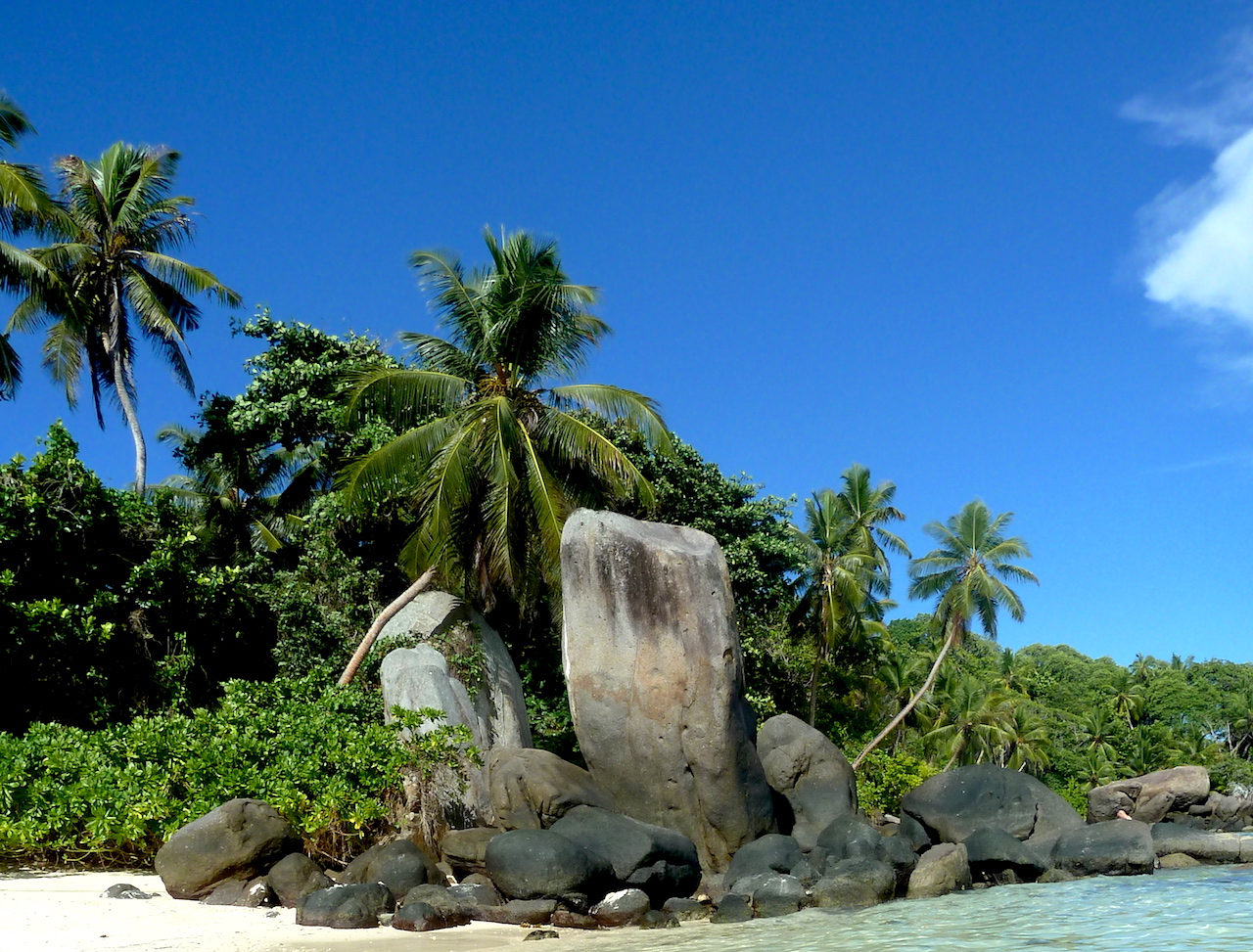 Look at this new beach! It never stops… each beach is just as beautiful as the one before. Our taxi driver had taken us to Anse Royale, a beach on the east side of the island and we had the most wonderful time. Who wouldn't?!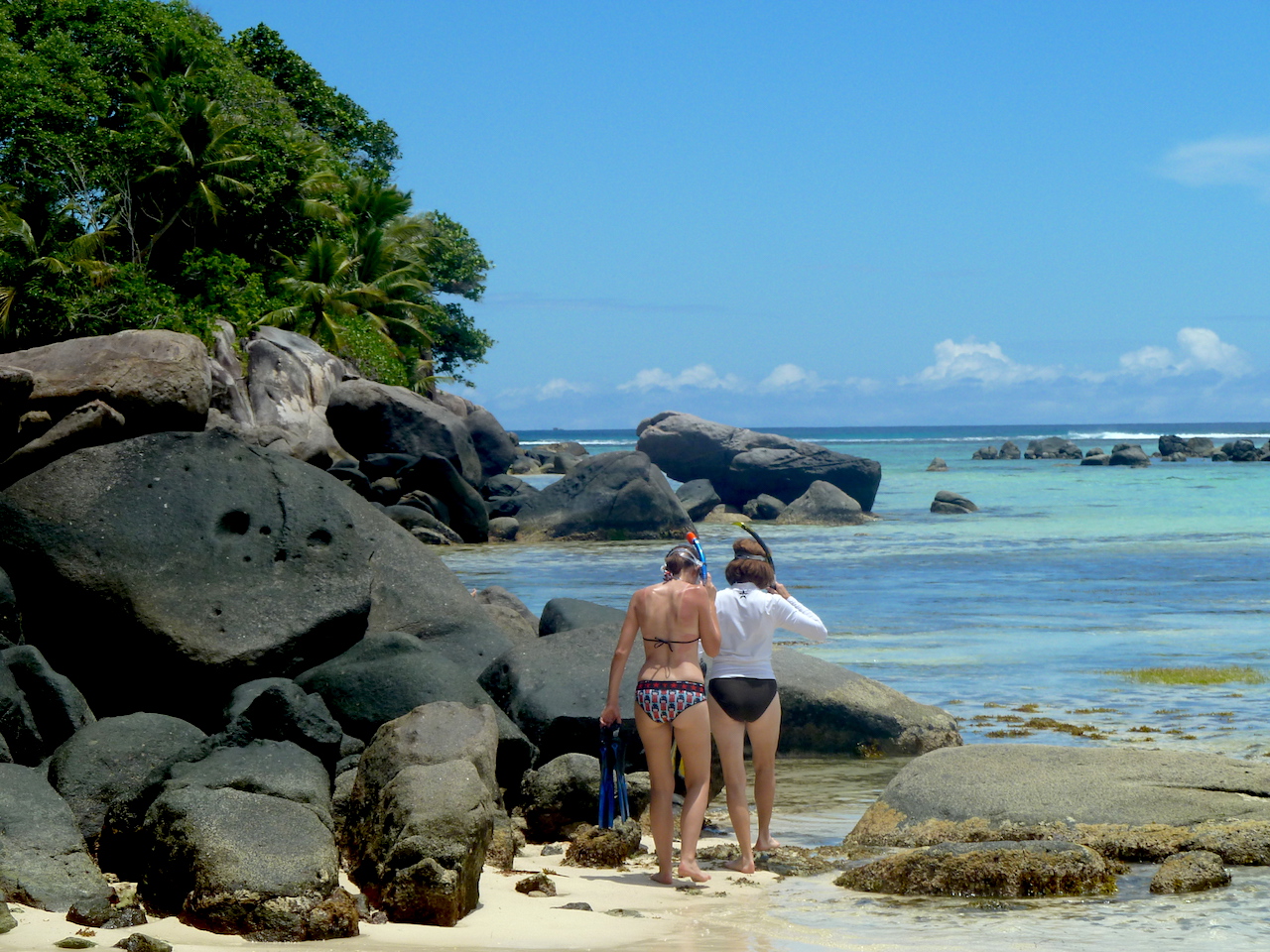 Armed with snorkels and fins, we saw beautiful fish in the warm Indian Ocean waters.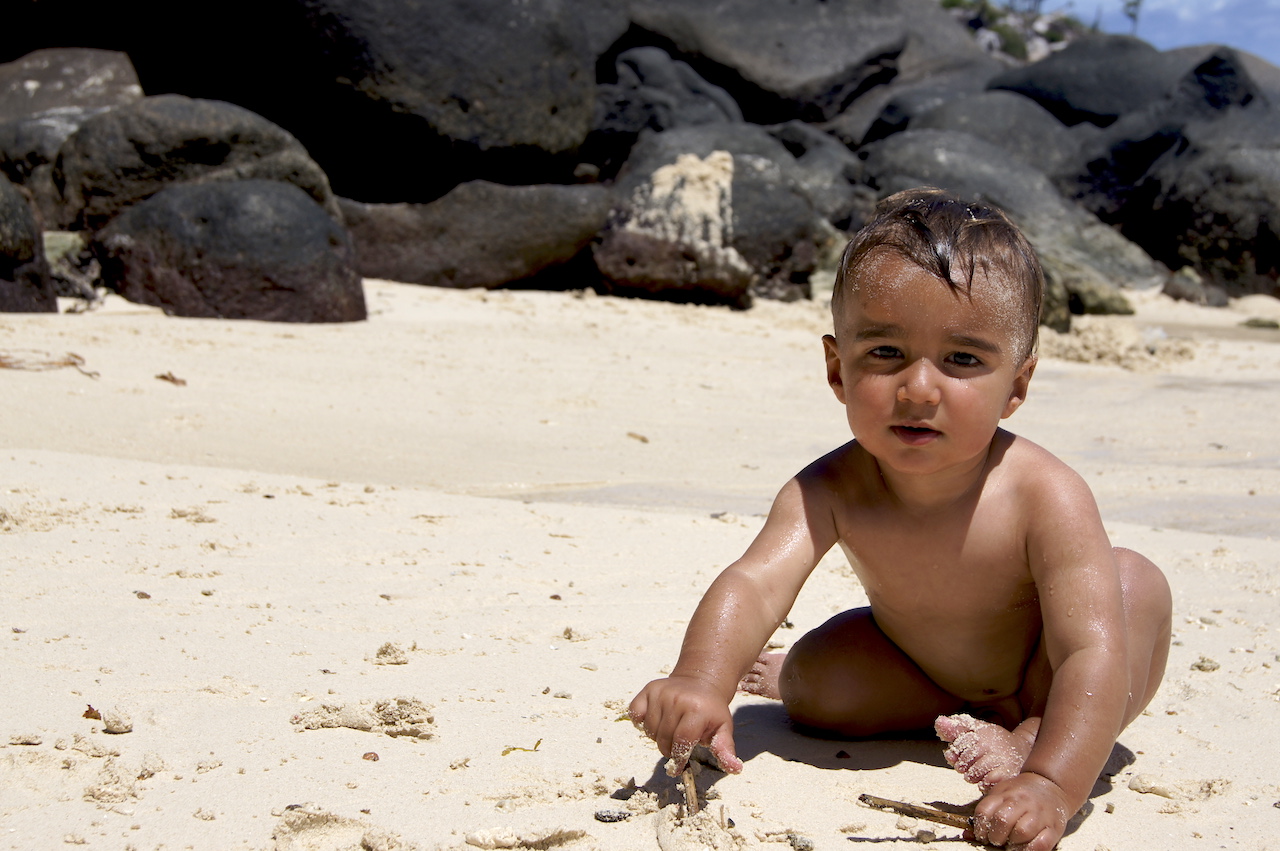 And the kids had a blast running around and enjoying the beach and sun after a couple of days of traveling and heavy visits. It was the perfect last day on Mahé, Seychelles and we were going to miss it!
Day 4 – Last Morning on Mahé, Seychelles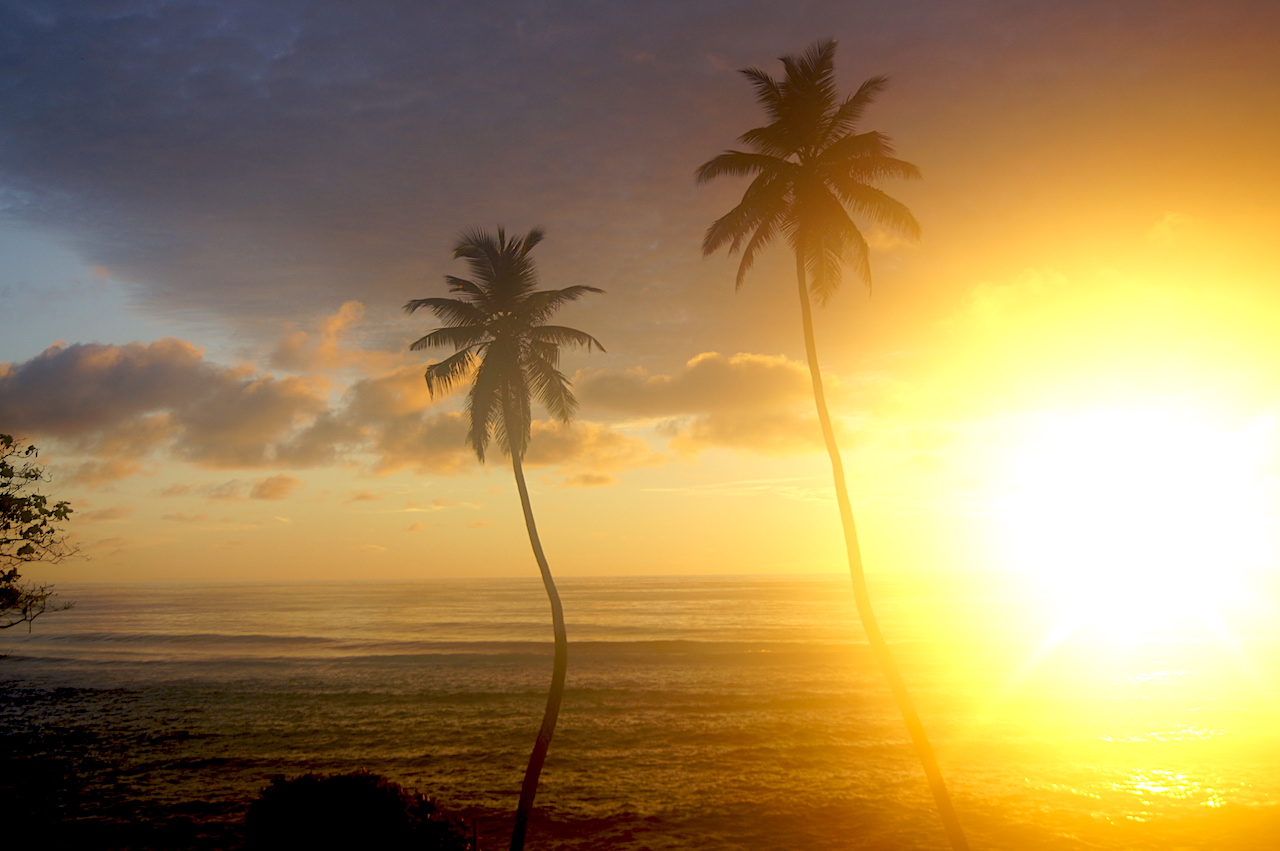 With a few hours left on Mahé, we woke up early and were rewarded with a breath-taking sunrise. It was time for us to head out for our week at Hilton Labriz Resort & Spa on Silhouette Island. Mahé, Praslin, and La Digue were fantastic hosts and of extreme beauty. We had high expectations and were not disappointed. 3 days was surely too short, and we will be back!
---
Enjoyed the article? Pin it for later!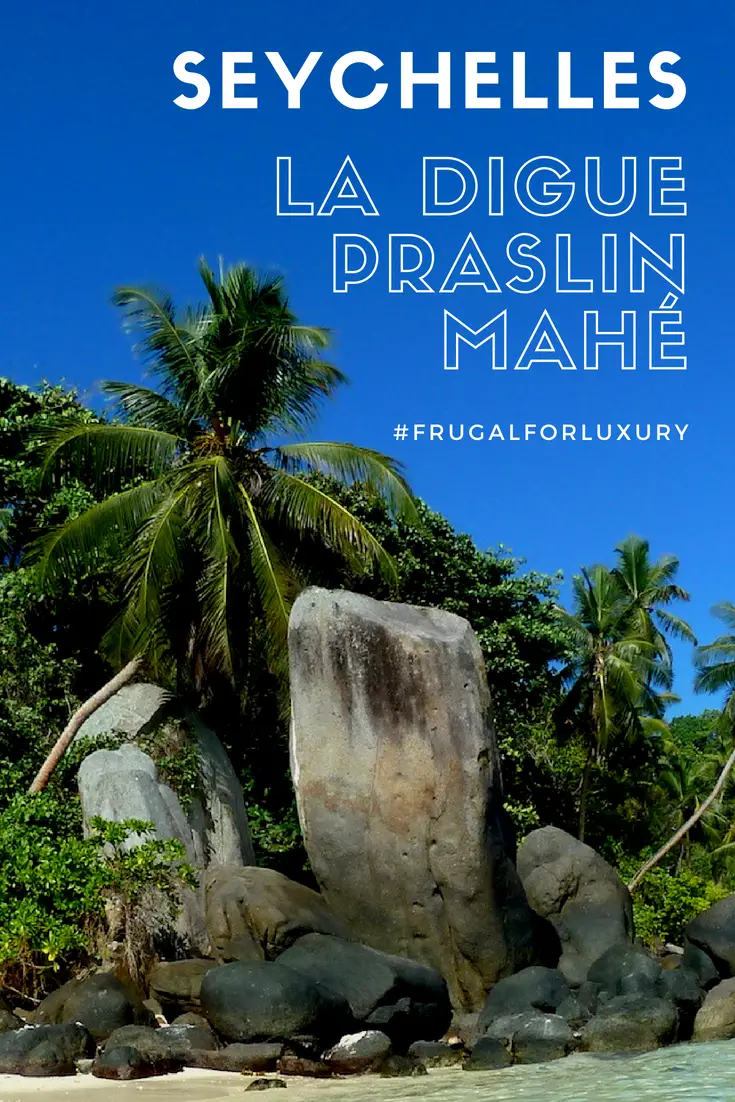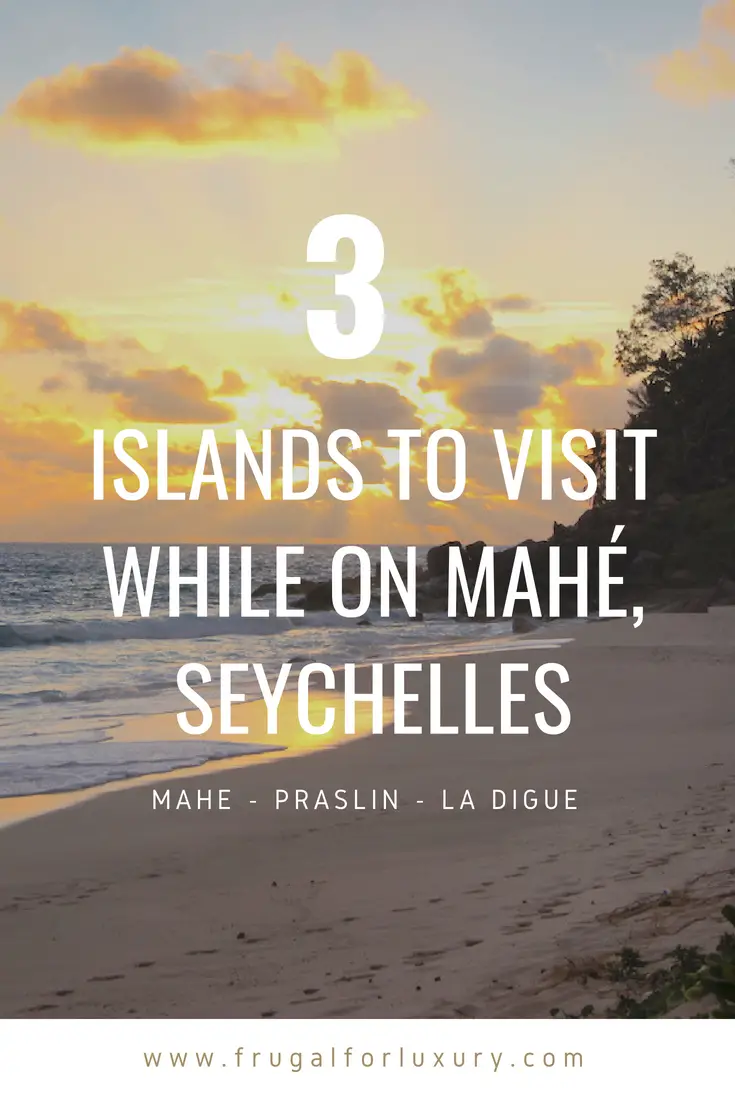 ---
Related articles you might enjoy:
Hilton Labriz Resort and Spa, Silhouette, Seychelles
Cascade Wellness & Lifestyle Resort – Algarve, Southern Portugal
Club Med Colombus Isle
If you enjoy reading us, stay in the know by signing up for our newsletter!