Hello from the Disney SKYLINER!
We are just back from flying across Disney sky, and this might be Walt Disney World's best invention in recent years!
They totally overdid themselves and that cool of a novelty will be hard to beat in the coming years!
I went in with no expectation. I am a skier and passionately dislike gondolas. When I heard that Disney was building a gondola lift system, linking Epcot and Hollywood Studios to three of the resorts, I was less than excited!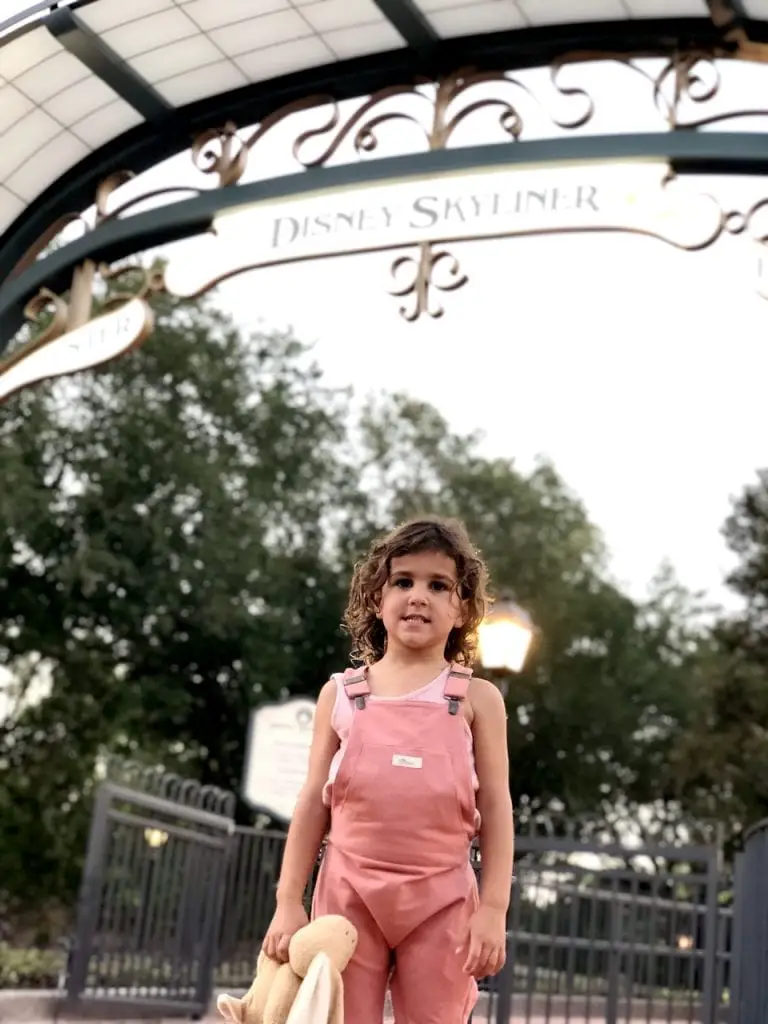 But the Disney SKYLINER blew. my. mind!
Fun numbers' facts:
300: Approximate number of gondolas in movement at all times
10: Maximum number of passengers riding each gondola
5: Number of stations, including: Hollywood Studios, Disney's Art of Animation / Pop Century, Disney's Caribbean Beach, Disney's Riviera Resort (opening in December 2019), and Epcot
0: Amount of A/C blown into the gondolas!
Does it get hot?
We rode the Disney SKYLINER by 90 degrees and did not feel hot a single bit. As soon as the gondola moves, even at very slow speed, an incredible air flow enters the gondola and keeps everyone cool and very comfortable!
Strollers / Wheelchairs
I've had a fair amount of readers ask me if they can take their strollers on. YES! As long as it fits within a 30″ x 48″ area. The entrance of the gondola comes right up to the floor and there is no step whatsoever. You will simply push your stroller in and there is a fair amount of time to get in!
As for wheelchairs, you will be using a different entrance where they pull gondolas out of the main track for you to have plenty of time to enter a static gondola. You will then join the main track once comfortably installed!
The Disney SKYLINER
We rode the Disney SKYLINER every possible way – each track in both directions!
We boarded at Disney's Hollywood Studios and loved the high and scenic views on our way to the Caribbean Beach station. Once there, we boarded the track to Disney's Art of Animation and loved the wow factor as the Disney SKYLINER dropped and we soared right above the water!
From there we flew back towards Disney's Riviera Resort and thought that track had the best views with a bird's eye view of Caribbean Beach, the new sights of Disney's Riviera Resort, and Epcot in the background!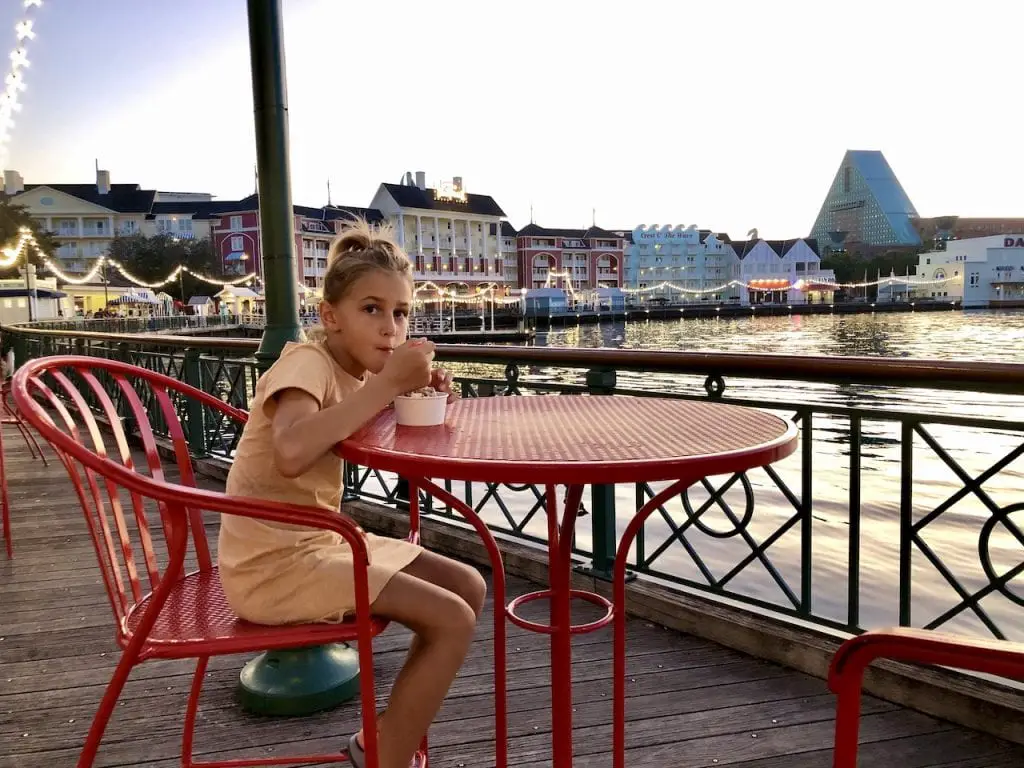 We got off at the Epcot station and enjoyed ice cream at the Boardwalk creamery, followed by some fun watching the magicians.
We boarded back after sun down for a nighttime flight! Christian timed a 22-minute journey from lining up at Epcot to debarking at Hollywood Studios. I'd say we lined up for 3 to 4 minutes before getting on.
We thought the flights were incredibly smooth and by far, the most calming experience at Walt Disney World. We even said that it would be a really fun date night to just come and ride the Disney SKYLINER and enjoy everything the different resorts have to offer!
Related article: THE ULTIMATE DISNEY WORLD PACKING LIST FOR FAMILIES
So, ladies and gentlemen, boys and girl… Without further ado, the Disney SKYLINER!!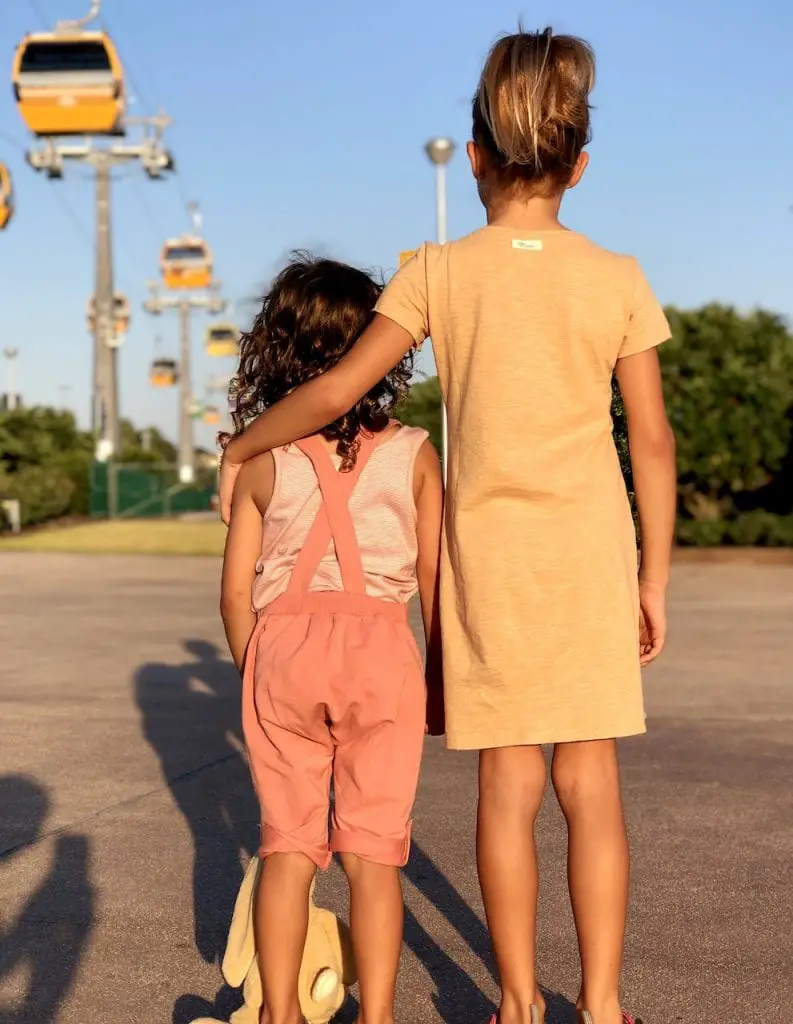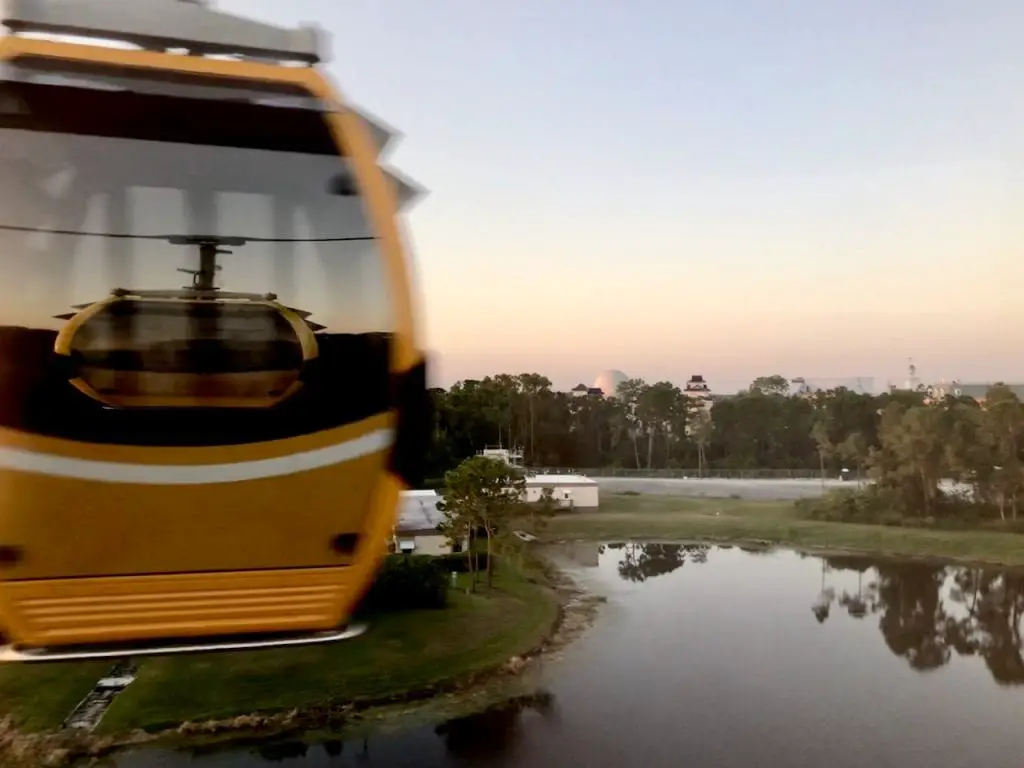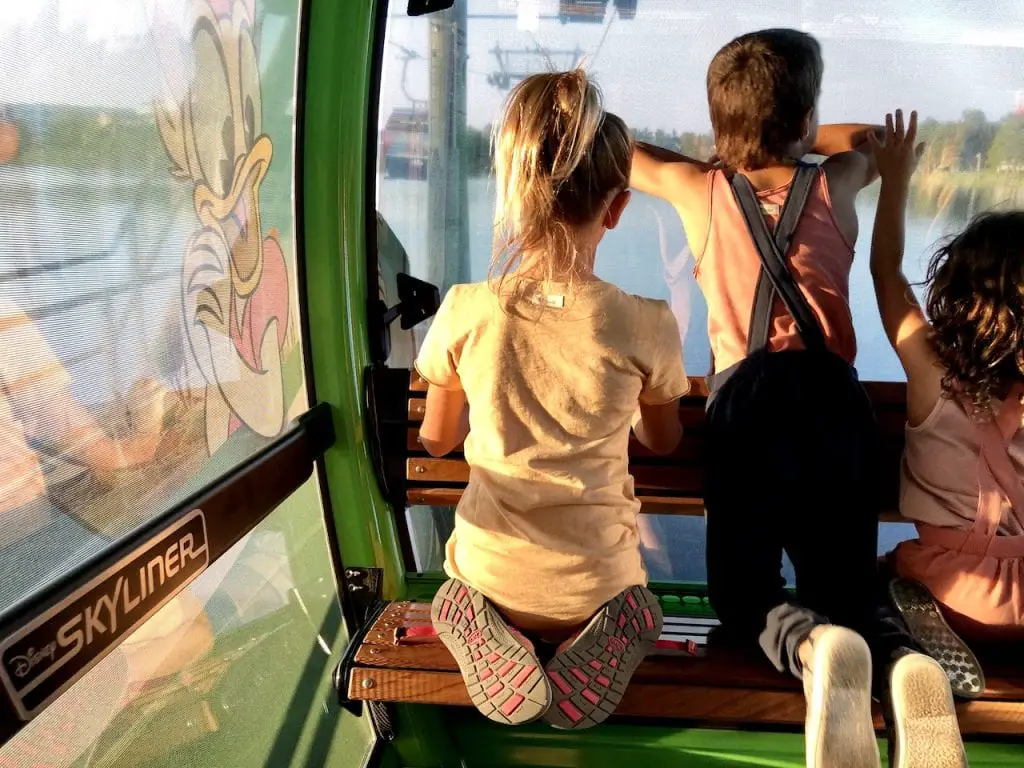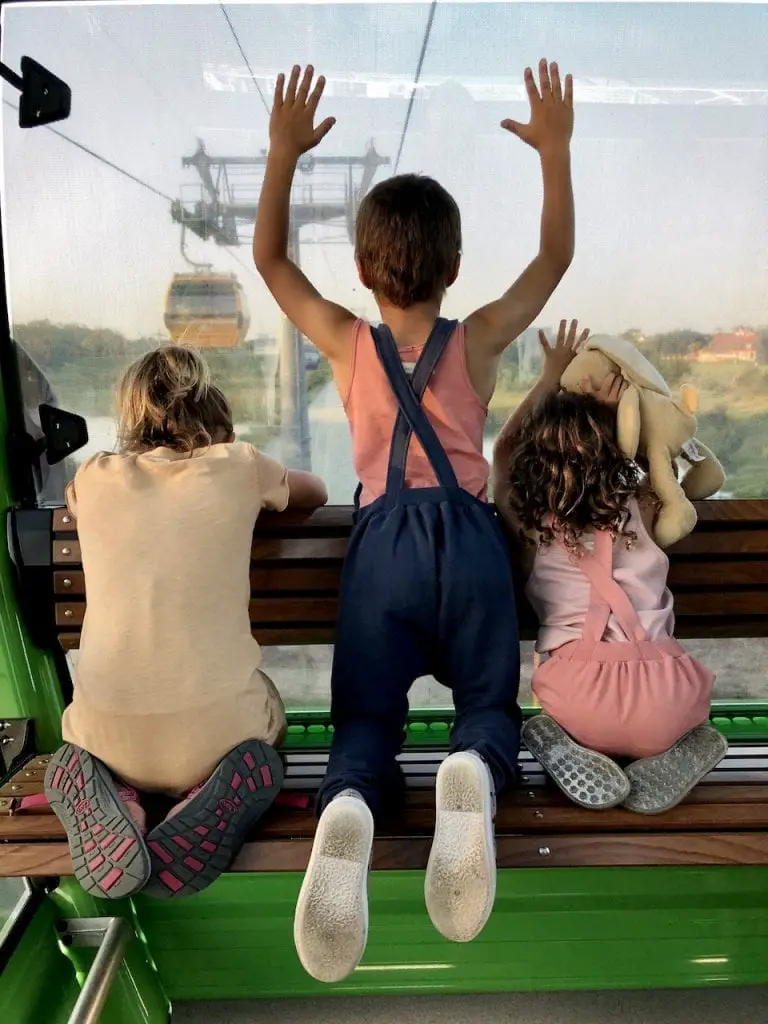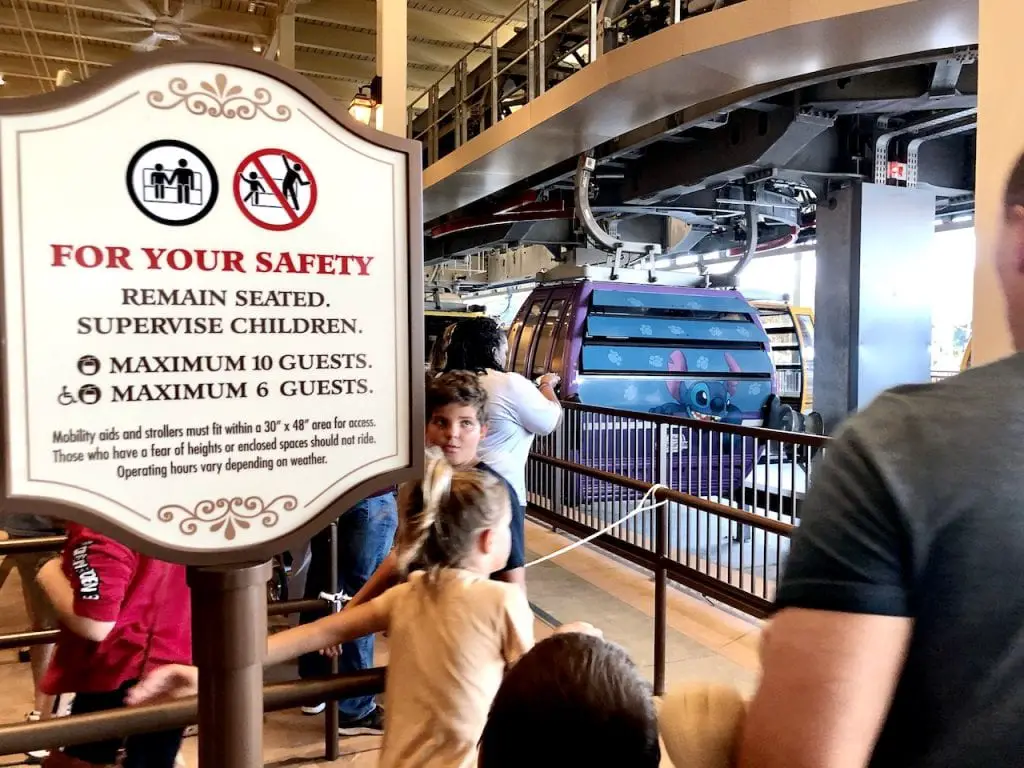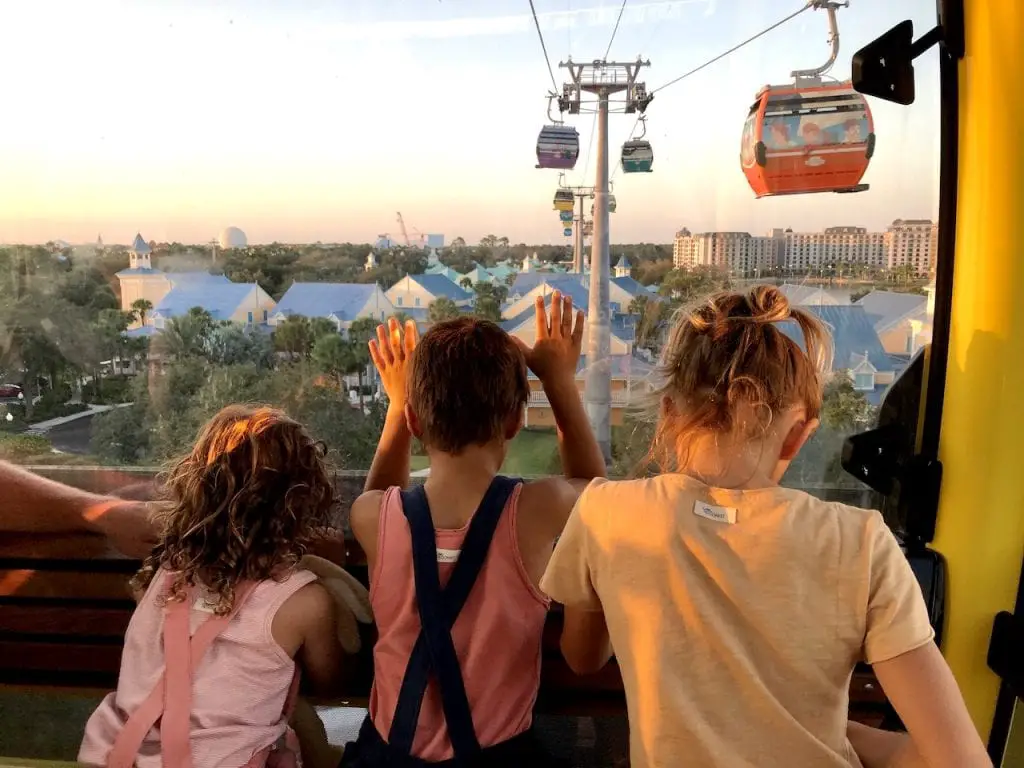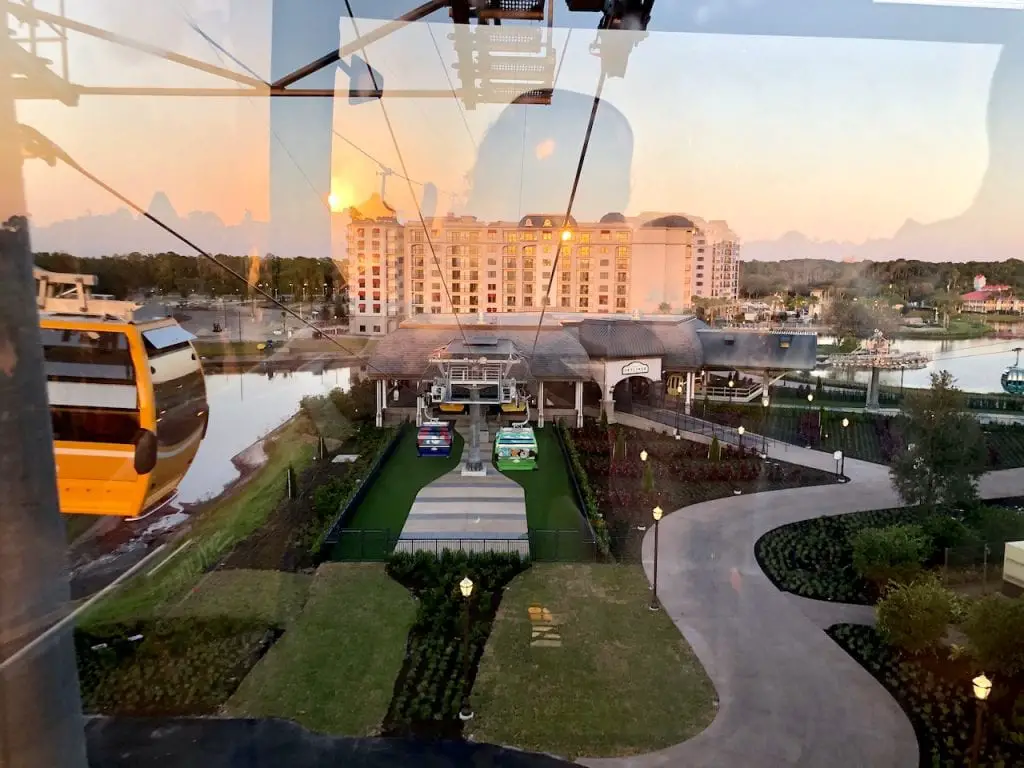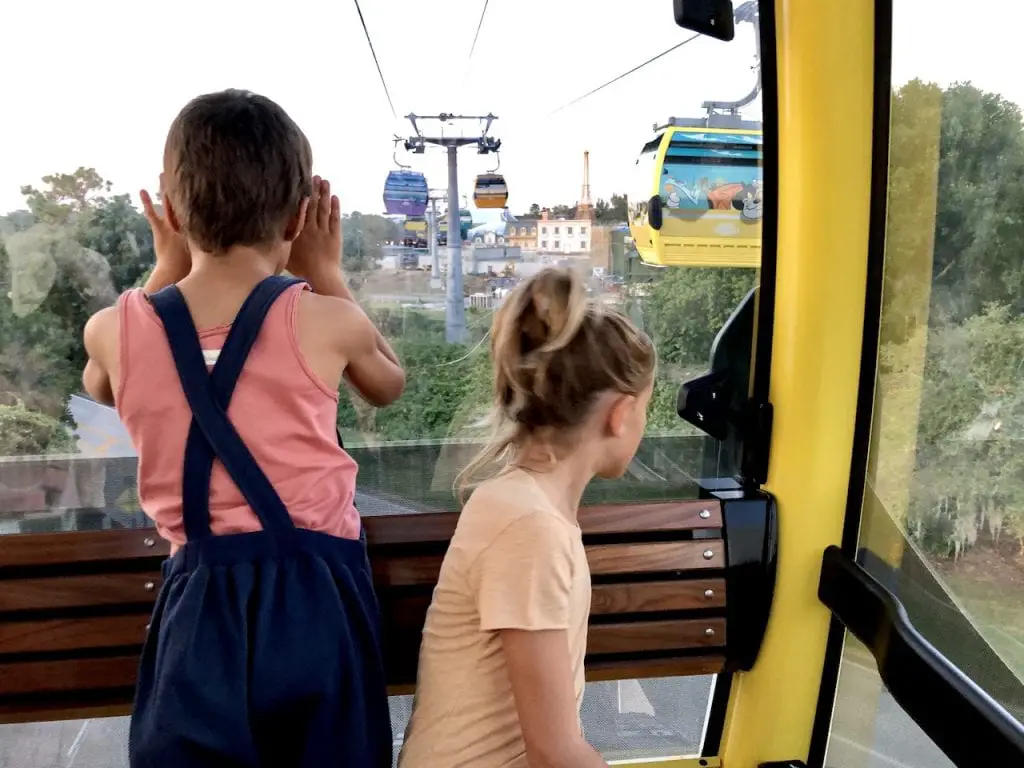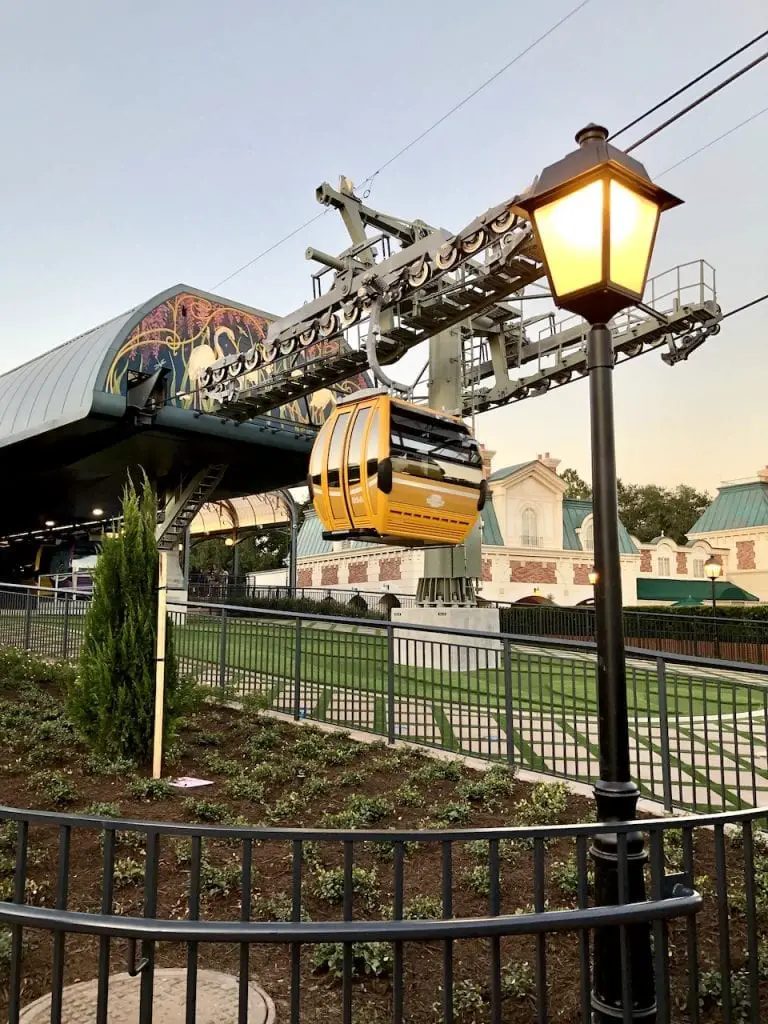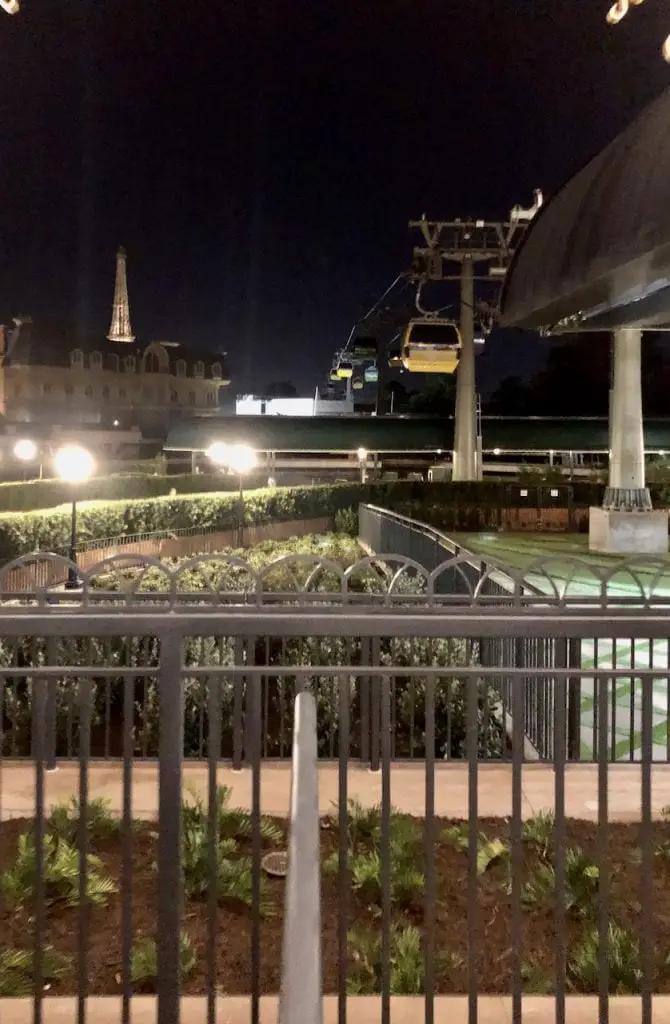 And if you love what the kids are wearing as much I do, check out Little Hedonist, where we got everything you see in the pictures!
Let's keep chatting on Instagram!
---
Pin this for later!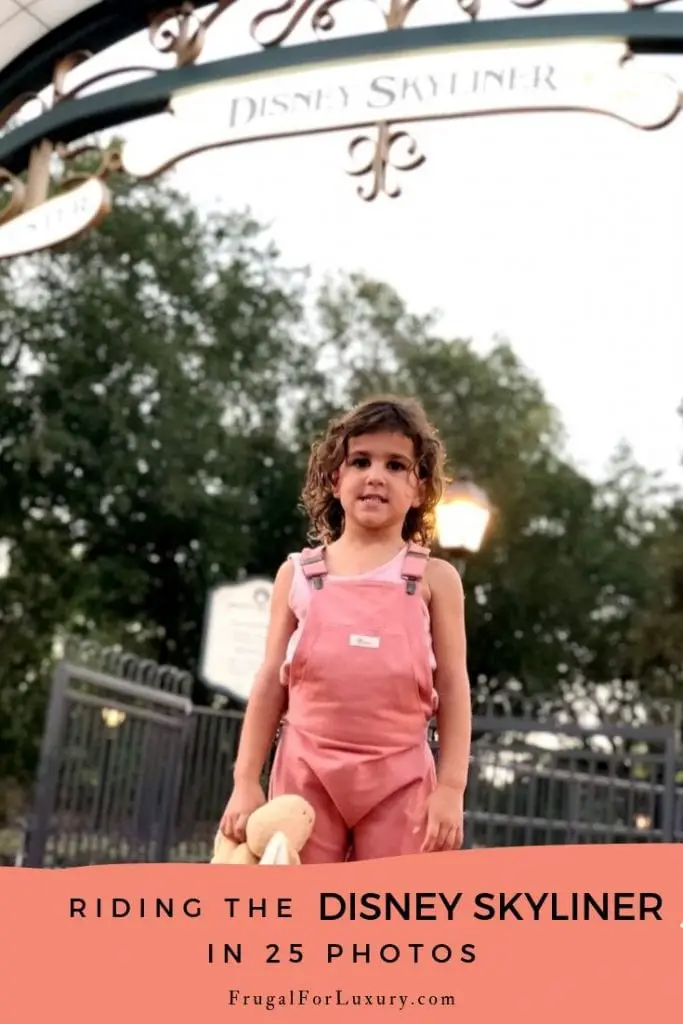 ---
Related articles you will enjoy:
DISNEY CRUISE LINE'S 18 BEST KEPT SECRETS
20 FREE THINGS AND EXPERIENCES AT DISNEY WORLD
STAR WARS: GALAXY'S EDGE AT DISNEY WORLD