When we decided to stop our full-time world travels a few months ago, everyone was sad. We loved living on the road, exploring each and every day, and neither the kids, nor us, where looking forward to heading back to sedentary home living. To cheer the kids up, we promised to take them to the next Monster Jam event in Orlando.
We had been wanting to see Monster Jam Orlando for some years, but never seemed to be able to align our calendar with the show. Well this year, we held our promise and took the kids to Monster Jam 2021.
Guys… I can't even start to tell you how much fun that was. I hope that my words can convey a small portion of the excitement we felt in the stadium, but should you stop reading right now, here's my one piece of advice: buy Monster Jam tickets for the whole family and head out to the show nearest to you! Monster Jam 2021 is coming to 14 U.S. cities, as well as Frankfurt, Germany. It is a show not to be missed!
Here are 5 tips for visiting Monster Jam with kids:
1- It's 2021, Safety First At Monster Jam
We felt very safe attending Monster Jam 2021. We took our three kids and had a very positive experience. I actually wrote a whole article on the steps taken by Feld Entertainment to keep everyone safe, and it felt very real inside the experience.
When you purchase your tickets online, you will be asked to buy tickets for your entire party at once. Your family and friends will sit in a "pod" – all together in a row. Each party is seated in a row, and seats are blocked next to, in front of, and behind your party for safe social distancing.
Make sure you bring masks for your entire party to go around your local stadium.
2- Bring Sunscreen / Hats / Sunglasses
Bring sunscreen and hats for all. Monster Jam events are typically held in your hometown football stadium and you will be sitting outside. Bring everything you will need to protect yourself from the elements – whether it be sunscreen, hats, and sunglasses, or blankets, gloves, and beanies!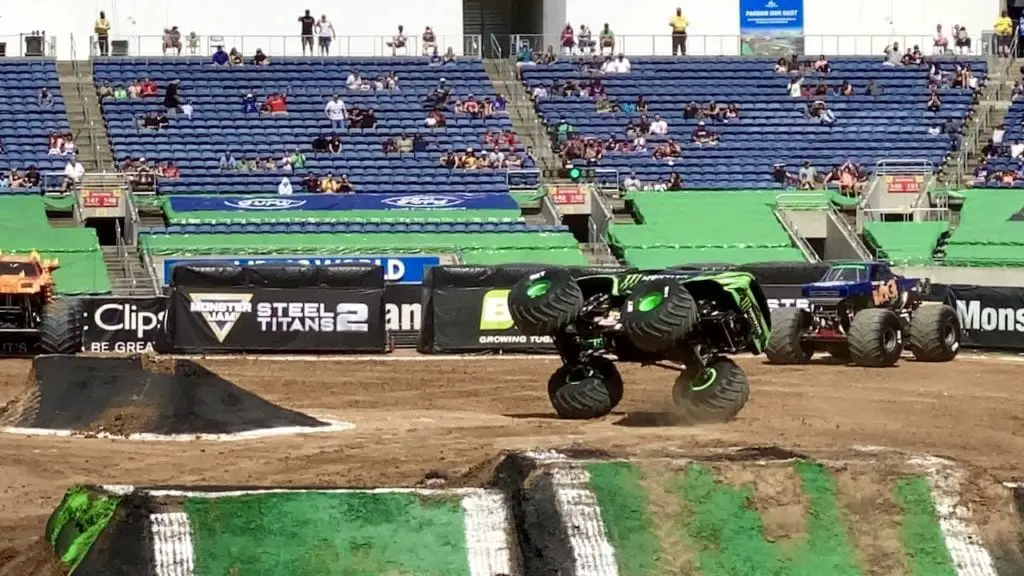 Also check your local stadium's rules and regulations when it comes to backpacks! In Florida, we have a clear bag policy. People with diaper bags and backpacks were asked to bring those bags back to their cars, even if they could prove they were only filled with diapers and baby clothes.
3- Hearing-Protection Muffs
If it is your first time visiting a Monster Jam show, don't make the mistake we made… get your kids some quality hearing-protection ear muffs. There were some for sale at the stadium, but you can avoid over-paying by purchasing them ahead of time.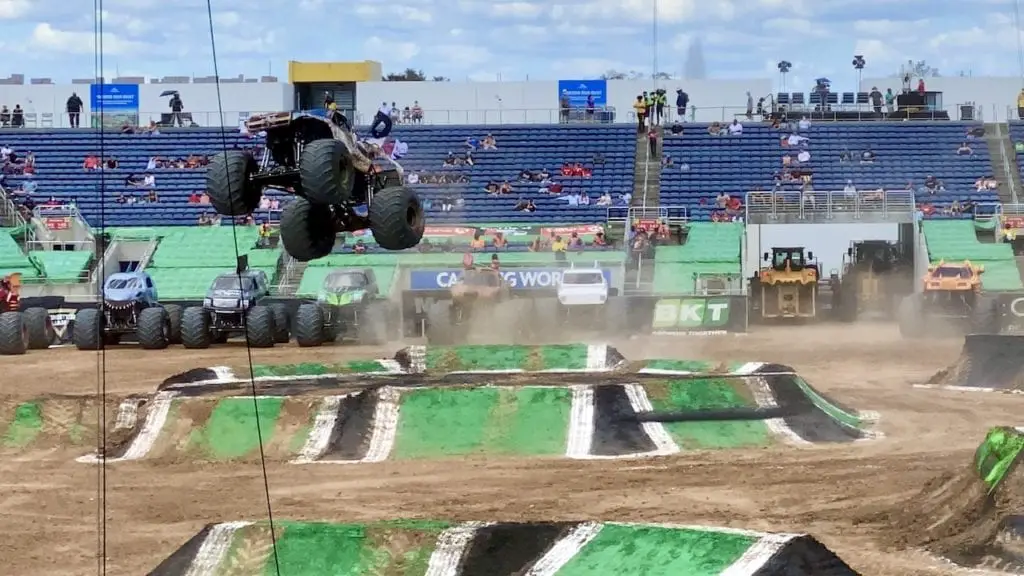 If you have sensitive ears, bring ear muffs for the adults as well. I have very sensitive ears and didn't find the noise level to be uncomfortable, but they are a must for the kids' little ears!
4- Vote, Vote, Vote!
This is super fun to do! The fans in the stadium vote on each contestant's skills and performance.
Giving a score is super easy and fun to do, and a great way to engage the kids in the process. You will want to head over to Judges Zone on your phone, during the show, and will give a 0-10 score to each performance. Make sure you hit submit to record your vote and watch how everyone in the stadium graded the drivers.
Winners are ranked solely on the audience's vote and it is a really fun process.
5- Have Fun
There is nothing like a Monster Jam show. We are totally converted and I have told everyone around us to get tickets for the next show in town.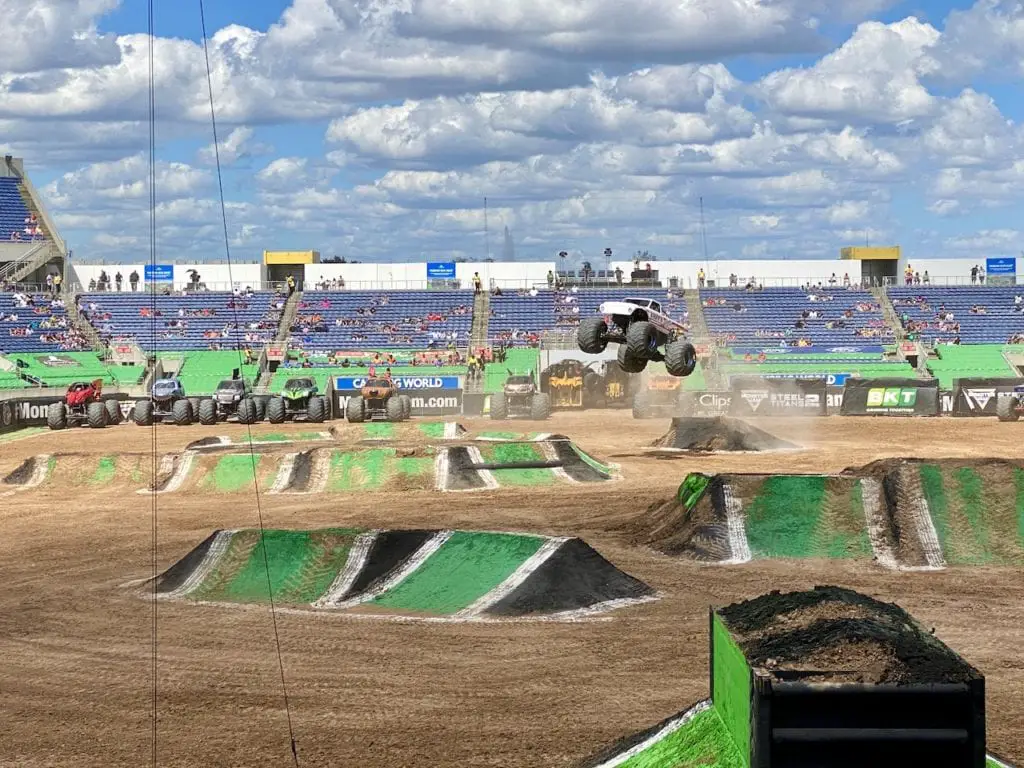 The ambiance is incredible and watching giant themed trucks swirl in the air like toy cars is a once-in-a-lifetime experience, no one is going to forget! We loved the crowd cheering, the trucks posing, and I can recommend Monster Jam to families with children of all ages.
Have fun, guys!
---
Pin this for later!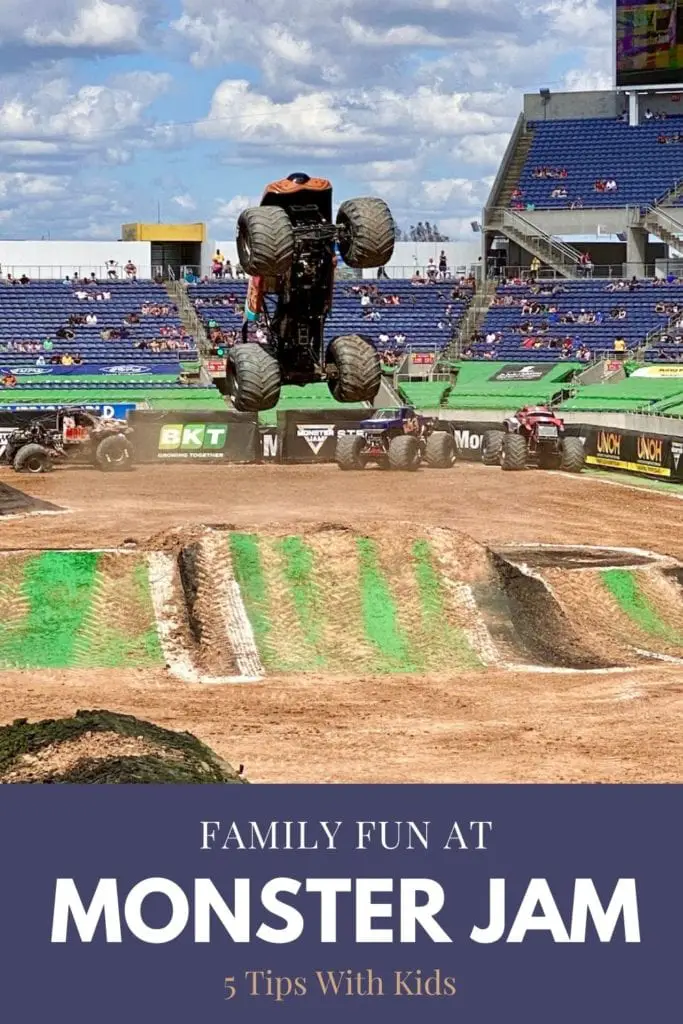 ---
Related articles you will enjoy:
MONSTER JAM 2021 – COVID SAFE WITH FELD ENTERTAINMENT
FAMILY SKI AT BRIAN HEAD SKI RESORT
SNOWBIRD SKI RESORT – IDEAL FAMILY SKI VACATION
If you enjoy reading us, sign up for our newsletter below!