We did something new in Orlando, and I wish we'd done it earlier. The kids have been begging to go back every day since then!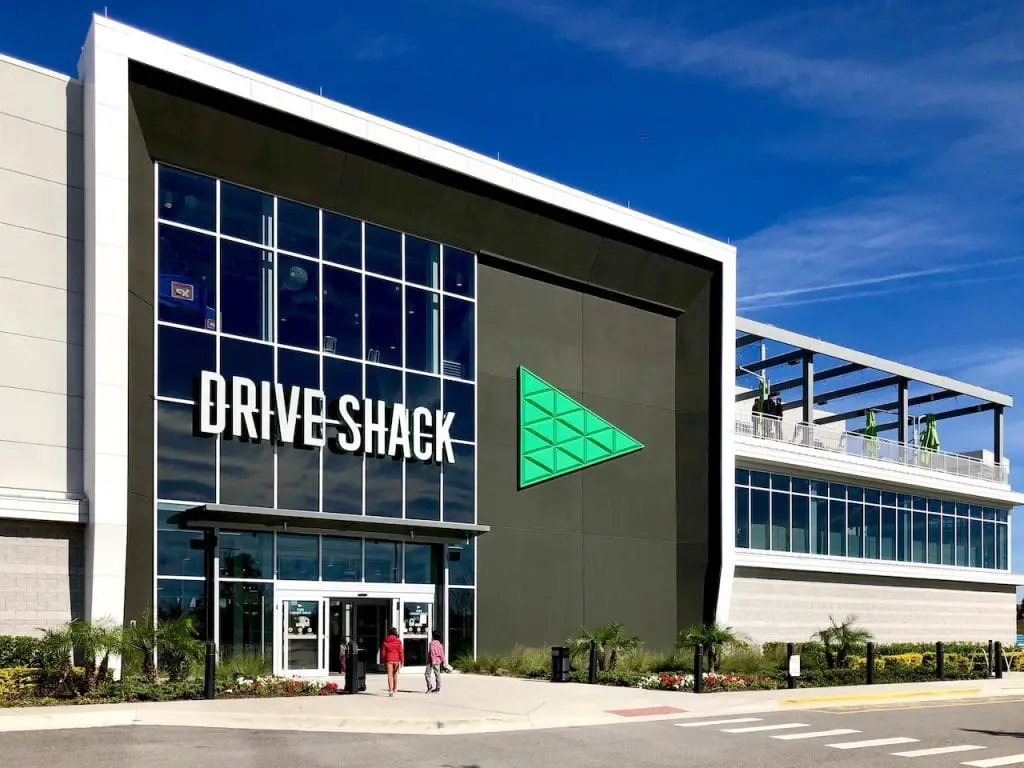 With my parents and one of my sisters in town, it is fun to try new activities and visit new places. Earlier this week, we spent 2 hours at Drive Shack Orlando!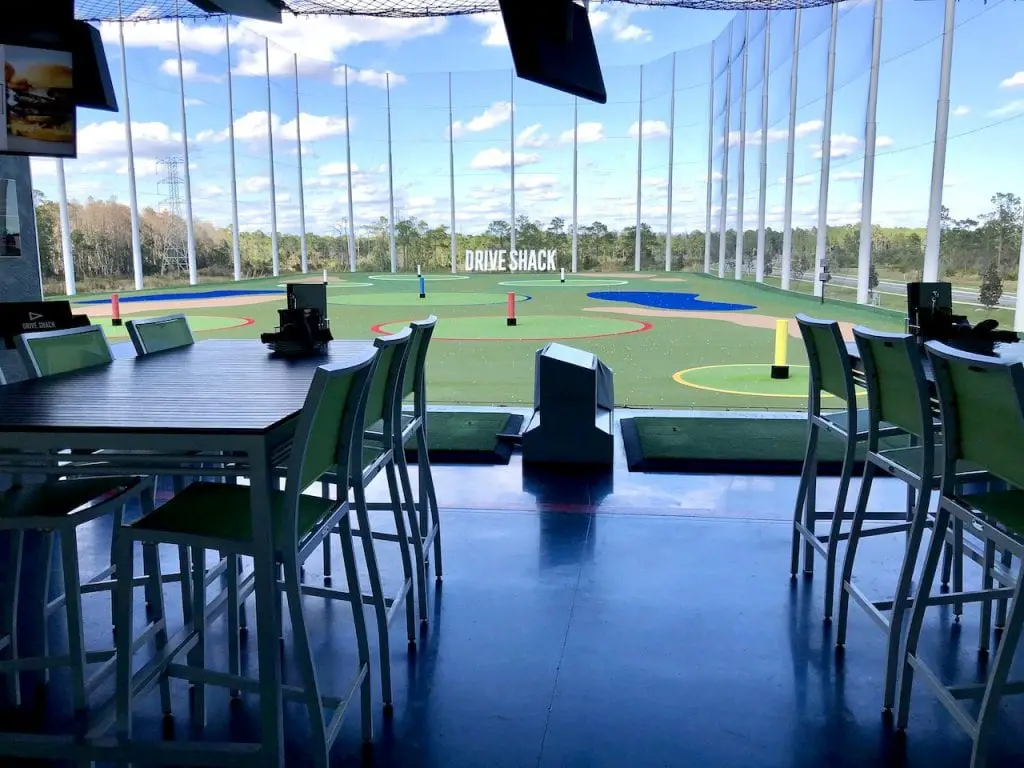 We've been seeing the huge building and nets dozens of times. If you've driven on the 417 past the airport, through Lake Nona, you will have noticed too.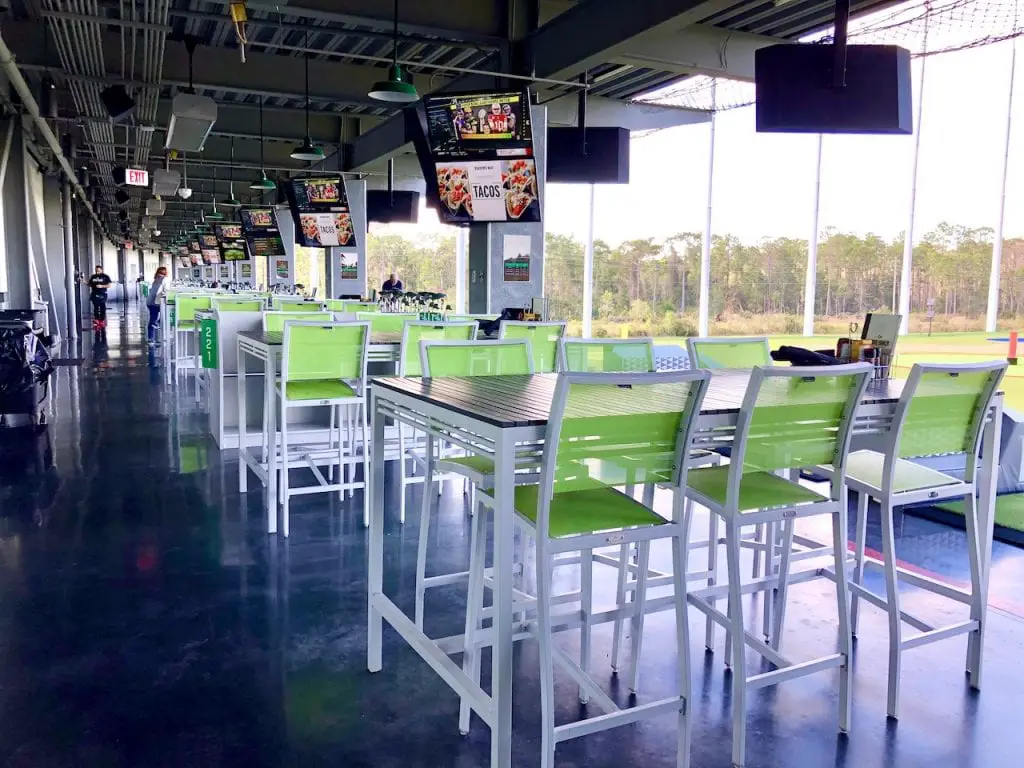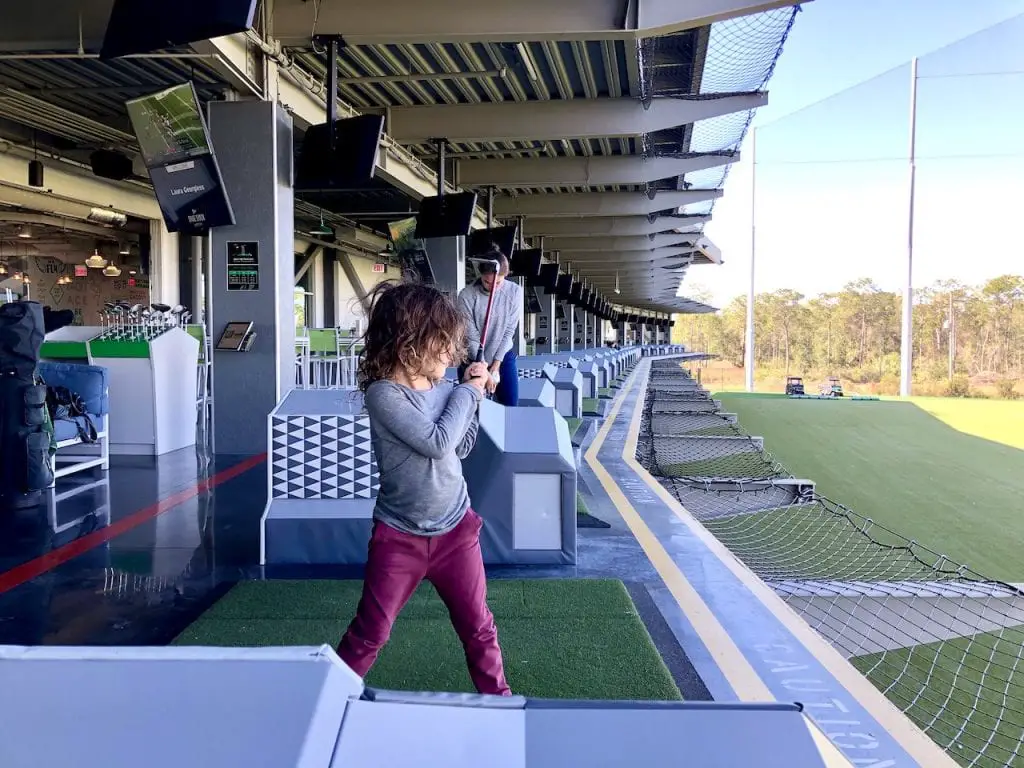 So today, we take you inside and show you all the fun to be had as a family at Drive Shack Orlando!
How Does DriveShack Orlando Work?
The concept is pretty simple.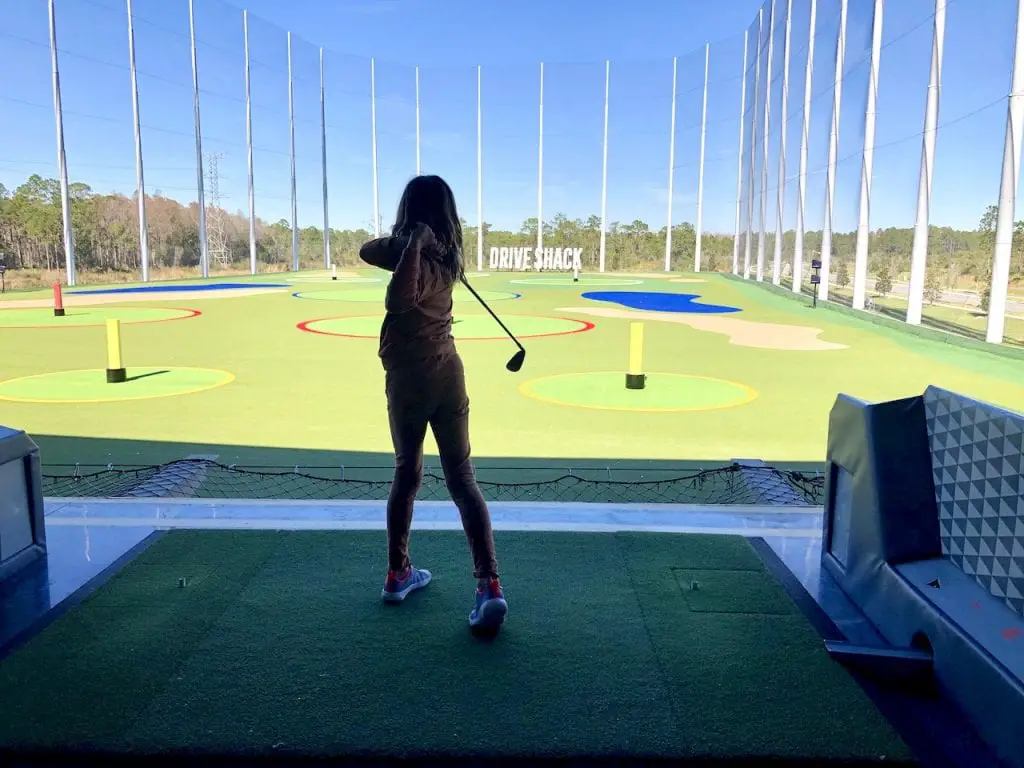 There are 3 floors of golf range mats. Each "mat" is considered a bay and can accommodate up to 6 players. You can choose a bay with high tops, or one like we had, with a sectional couch. Since it was 7 of us and we are avid players and love to hit lots of balls, we got 2 bays.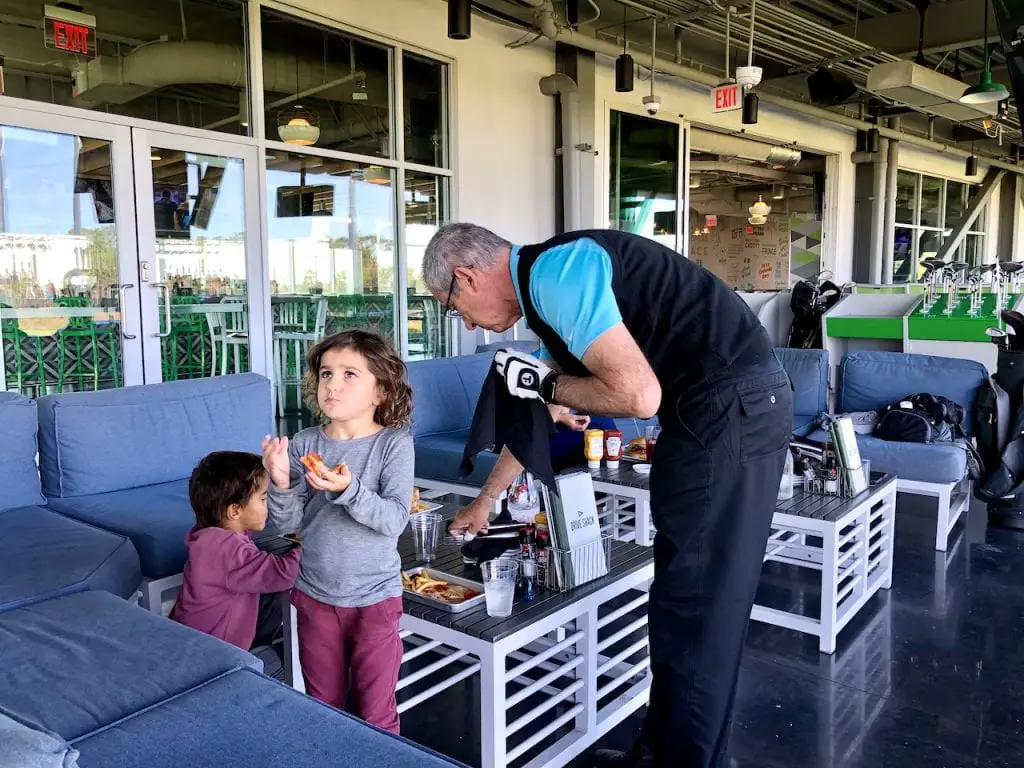 We loved the sectional – it was easy for the kids to sit and eat on the coffee table, and super cozy for all of us to gather while one of us was playing.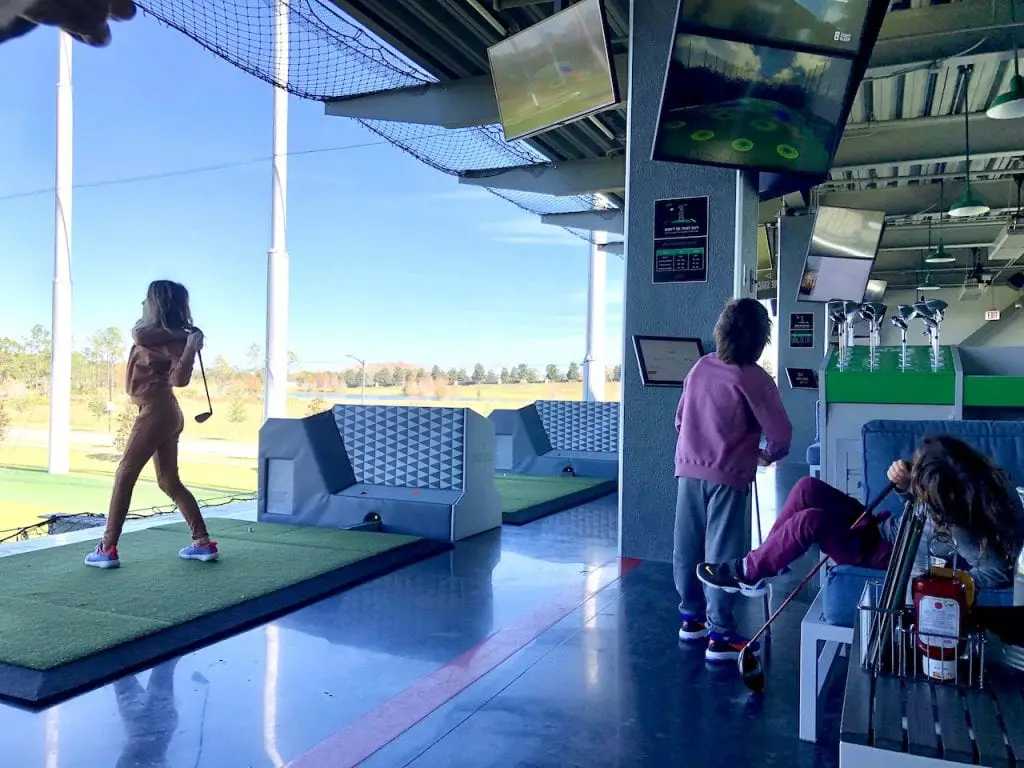 You purchase a set number of hours and can add on from your bay if you wish.
The starting price, from 11AM to 1PM, when we went, is $25 / hour. The golf clubs are provided right in your bay, and we asked the manager for kids clubs, which he very kindly gave to us! Unlimited golf balls are included!
From there, either hit balls to the targets, or play fun games. You can even play world-renown course, or simply use the Trackman to track your hitting stats.
The Food At DriveShack Orlando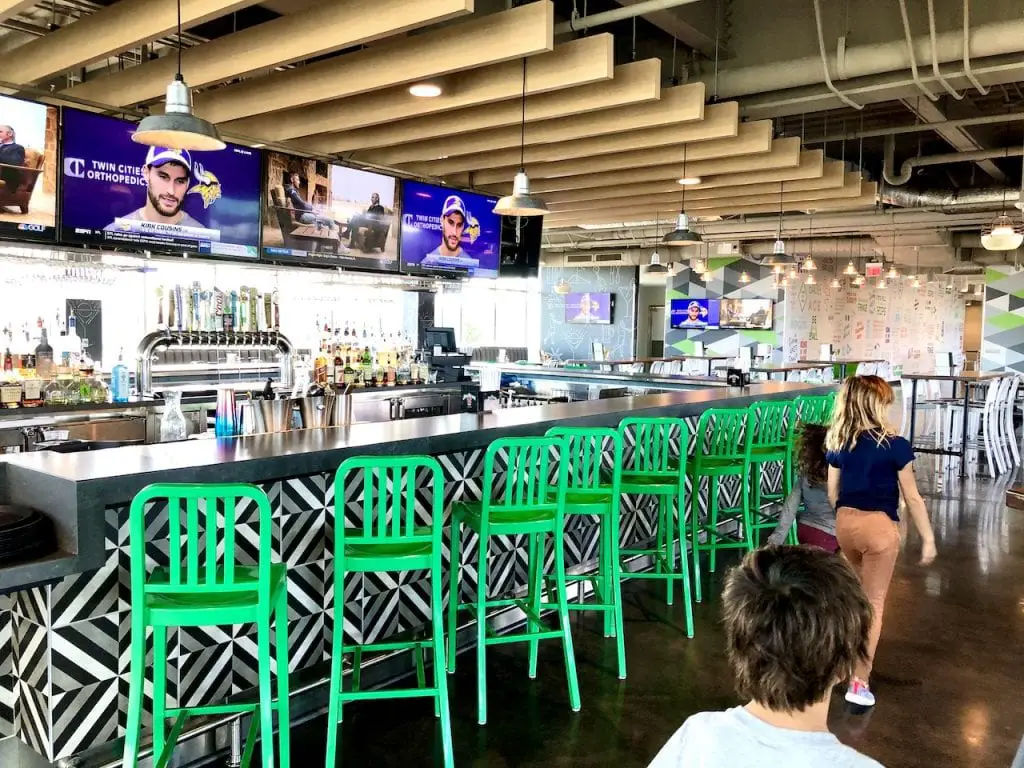 There is a full bar and really good food at DriveShack Orlando.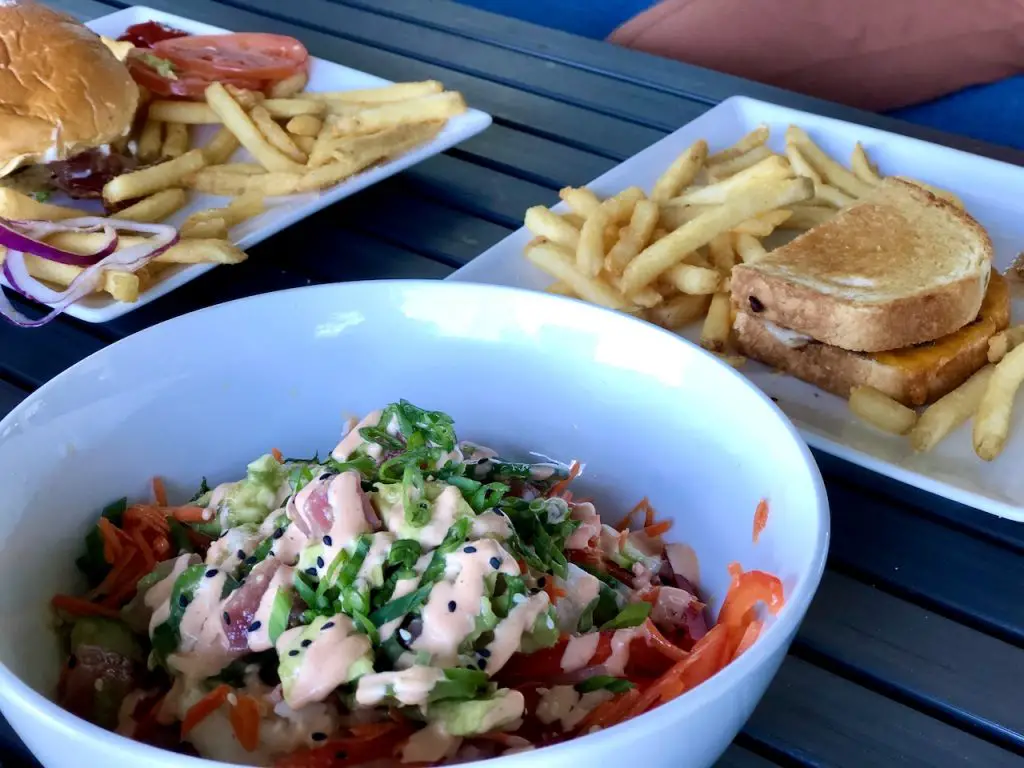 We ordered a loaded nachos, some burgers (those were delicious) and a couple of tuna rice bowls!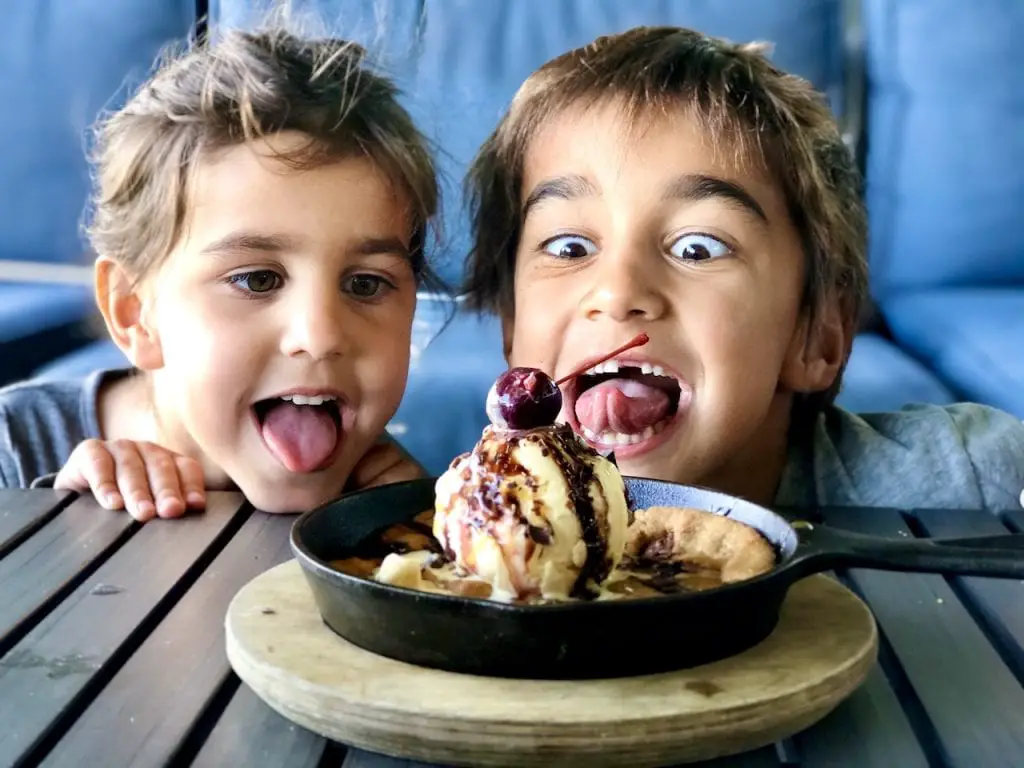 The kids LOVED the dessert and didn't leave much for the adults to enjoy!
The Upstairs Arcade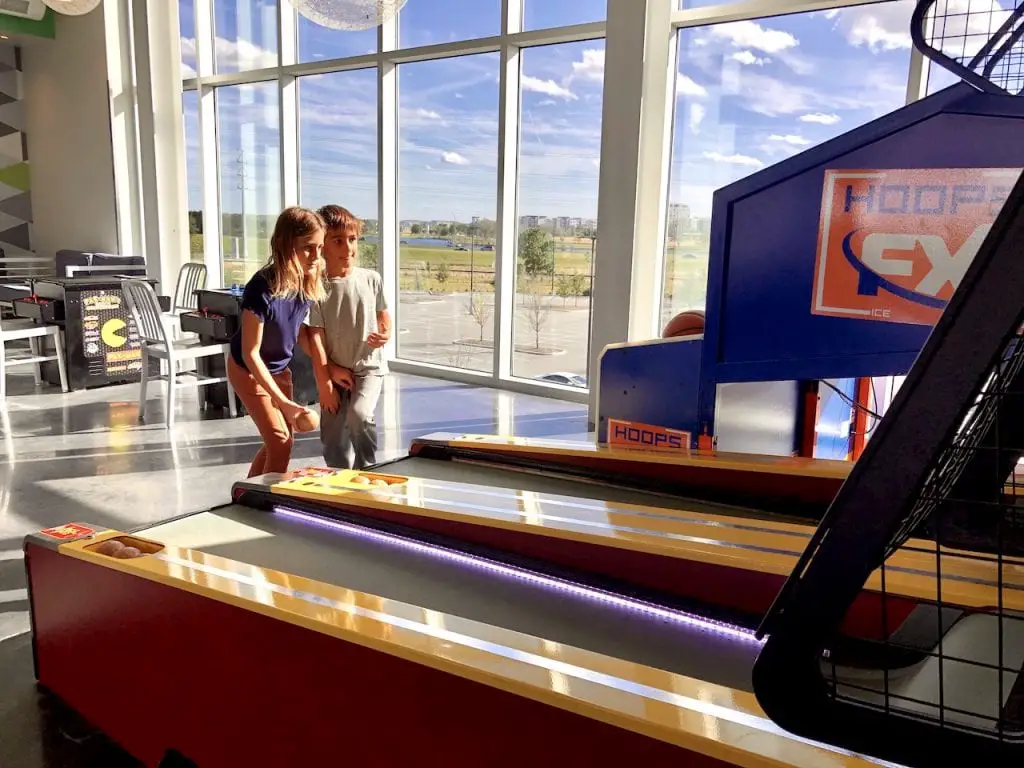 On the third floor is an arcade. We discovered it at the end of our 2 hours and stayed some extra time to enjoy all of the free games.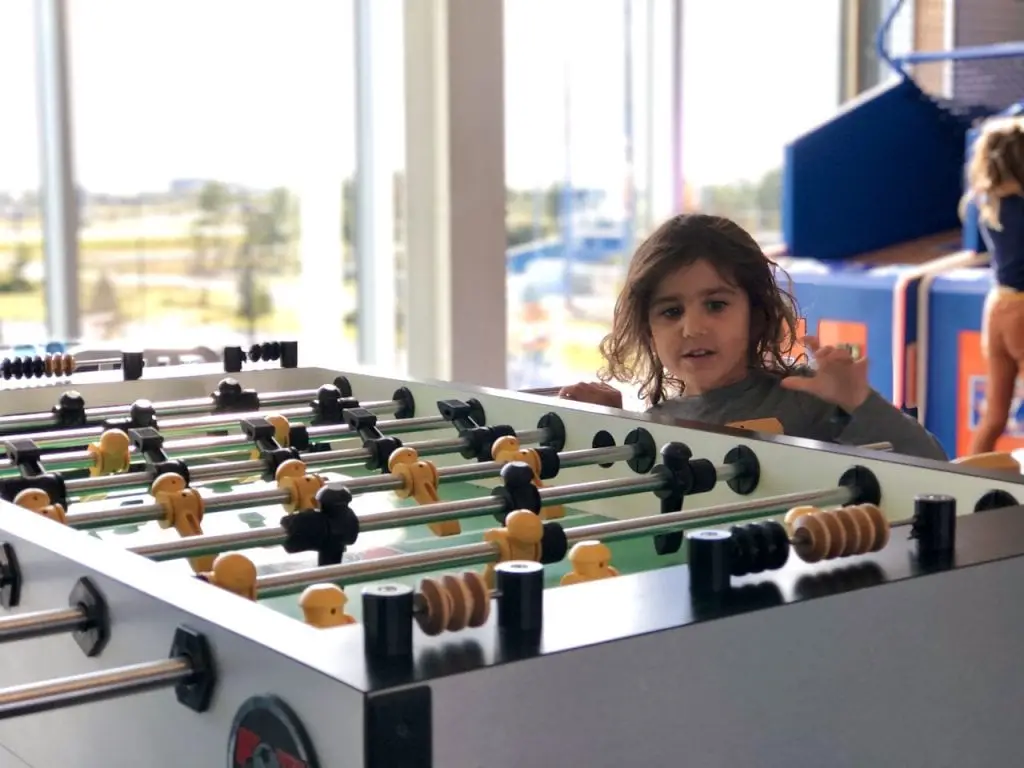 It was such a fun way for my parents to play with the kids and have fun.
DriveShack Orlando
We had the best time as a family at DriveShack Orlando.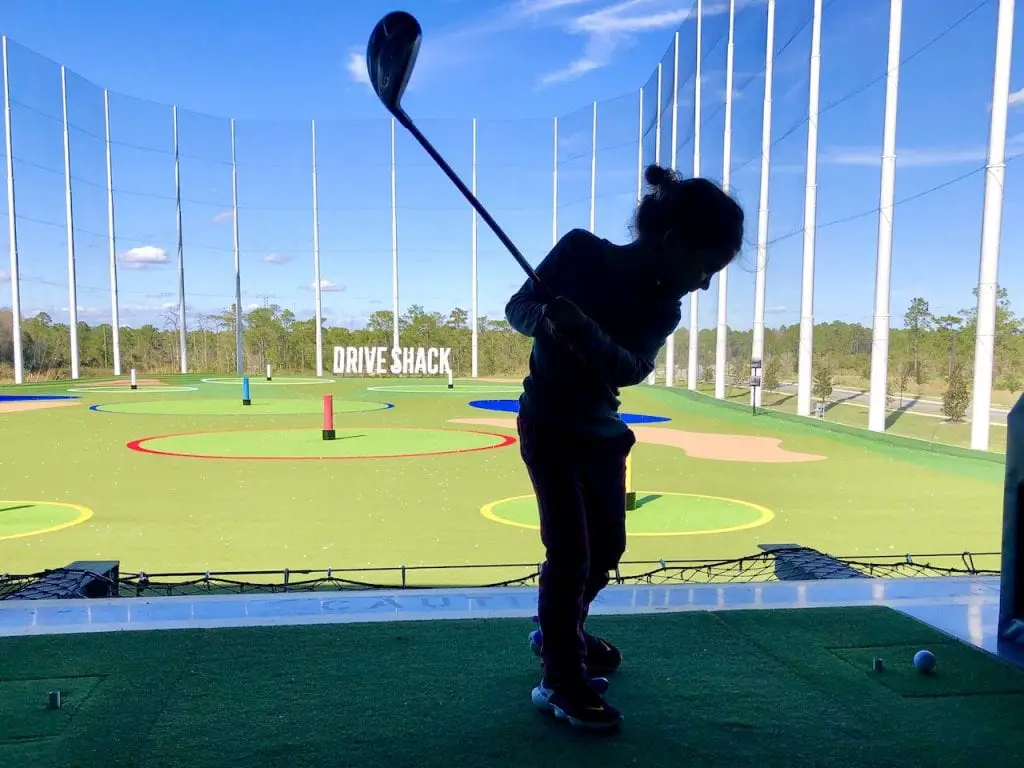 I still can't believe that we only tried it for the first time this week. The value is amazing and it was a great bonding experience with my parents and sister.
We all had a lot of fun and didn't feel like we were doing an activity just for the kids, and the kids didn't feel like this was an adult activity either!
Players all levels and all ages enjoy their time equally and we'll be looking forward to returning after our trip!!
Thank you DriveShack for hosting our family for some golf fun!
---
Pin this for later!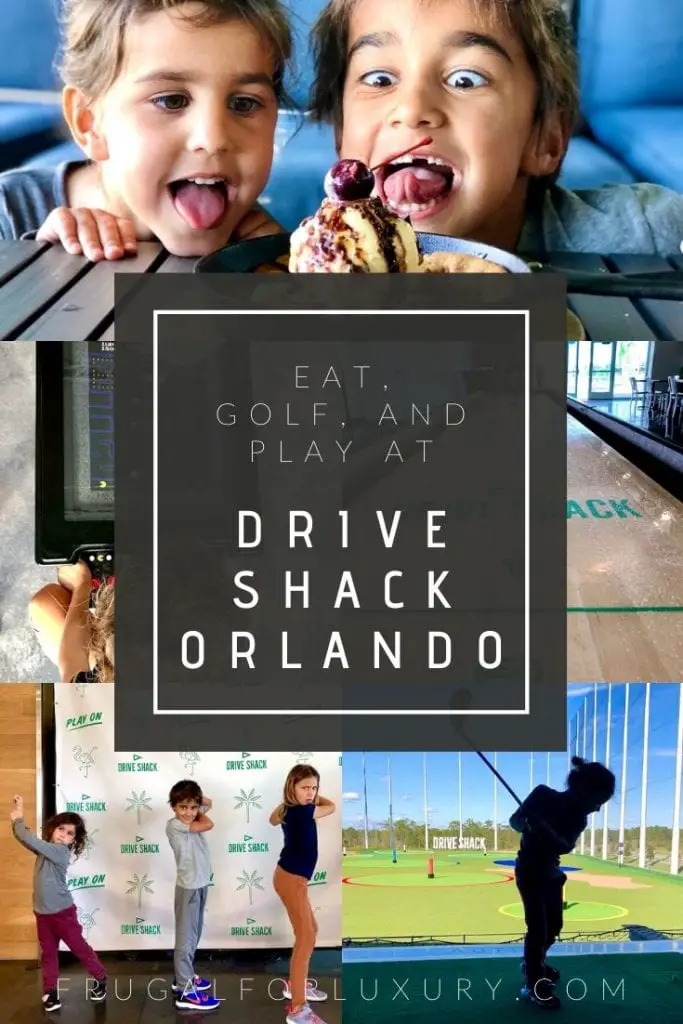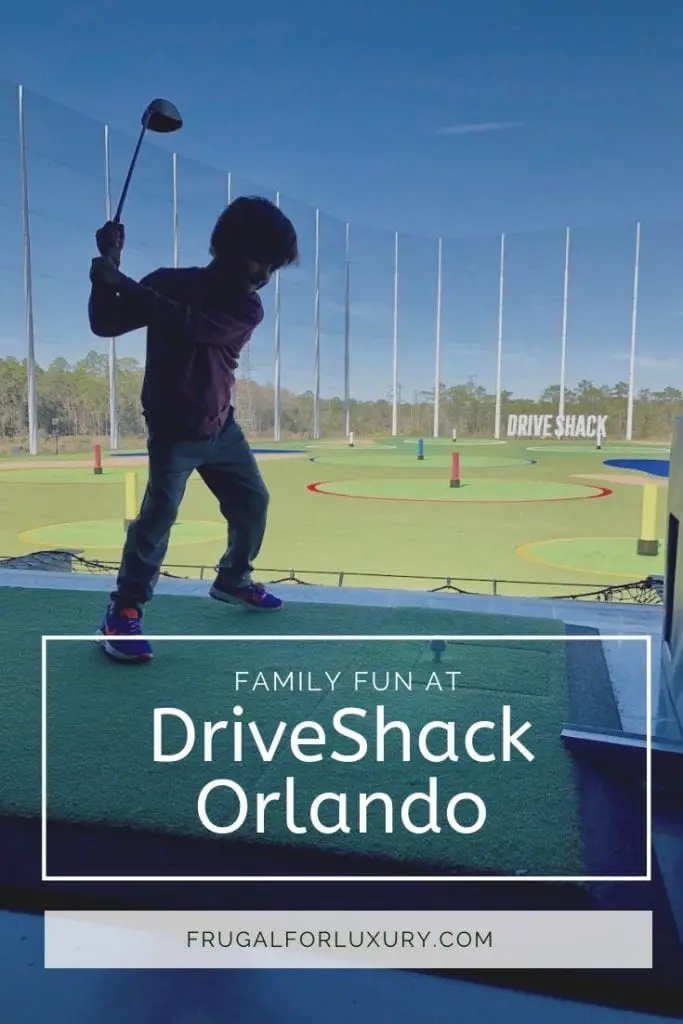 ---
Related articles you will enjoy:
5 Reasons To Visit SEALife Orlando On Your Next Orlando Visit
Trampoline Fun In Orlando, FL
A New Kind Of Fun For The Experience-Seeker in Orlando, FL
If you enjoy reading us, sign up for our newsletter below!