Hello from tropical Palm Beach, FL!
We are spending 2 days at the Palm Beach Marriott Singer Island Beach Resort & Spa and having such a wonderful family time, I need to tell you all about it!
1- The Beach!!!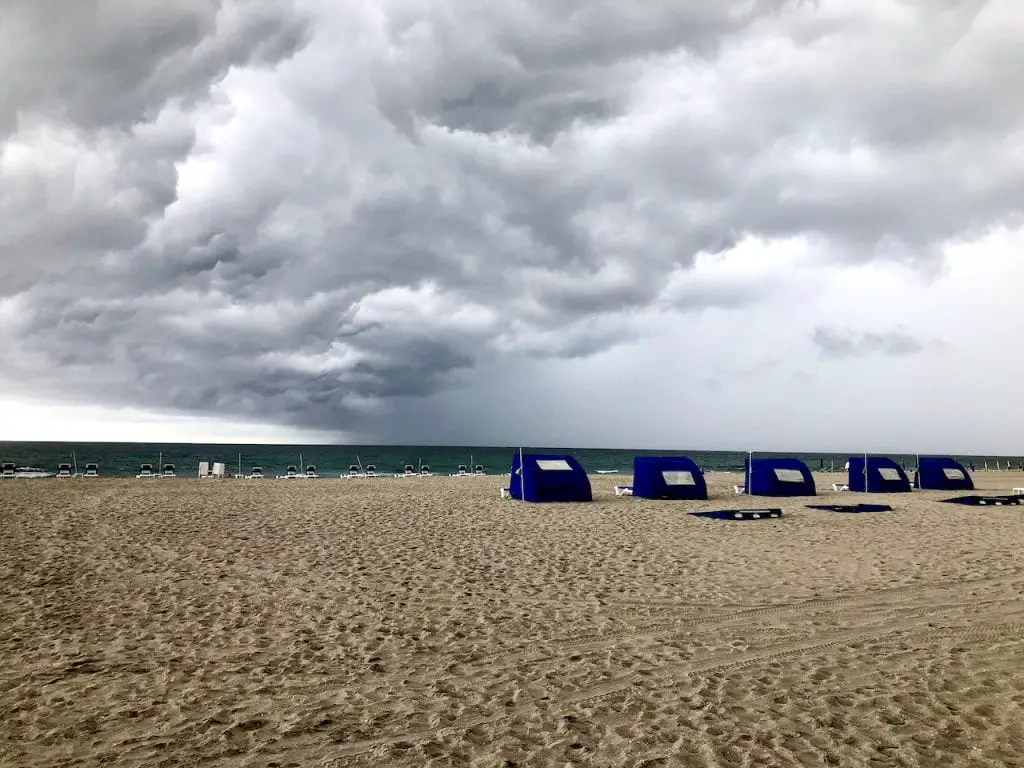 Had to… The resort is sitting on its own private beach on Singer Island, and boy… you might as well be in the Caribbean!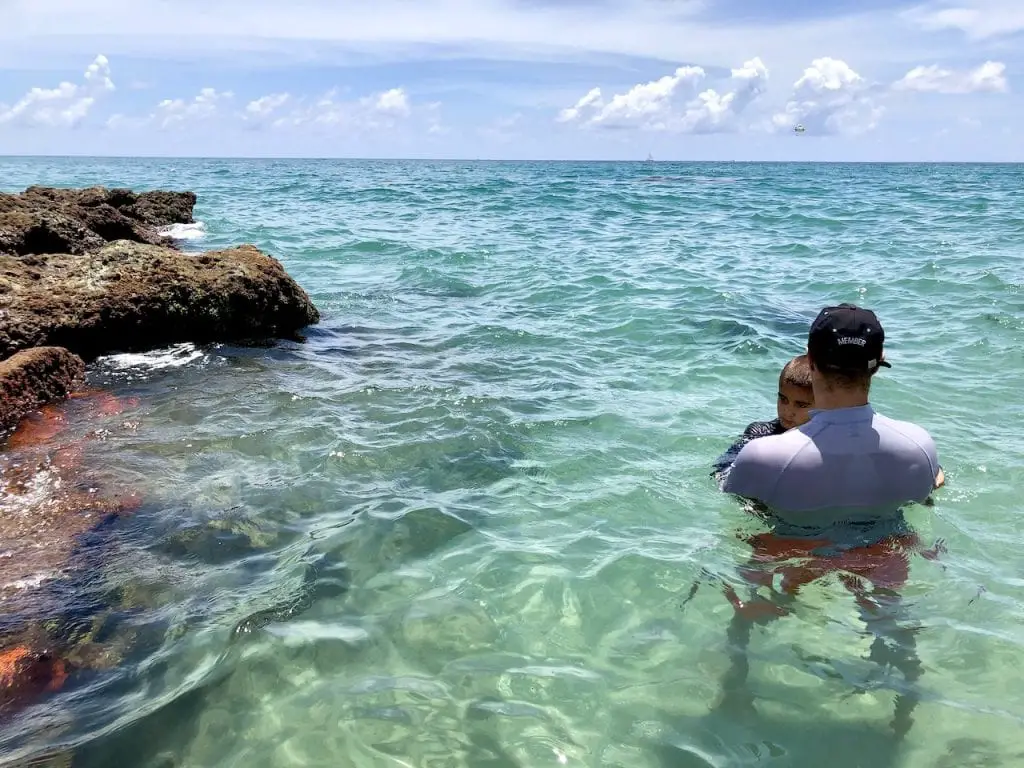 The water is turquoise and so clear that you see all the way to the bottom of the ocean!
2- Climbing Reef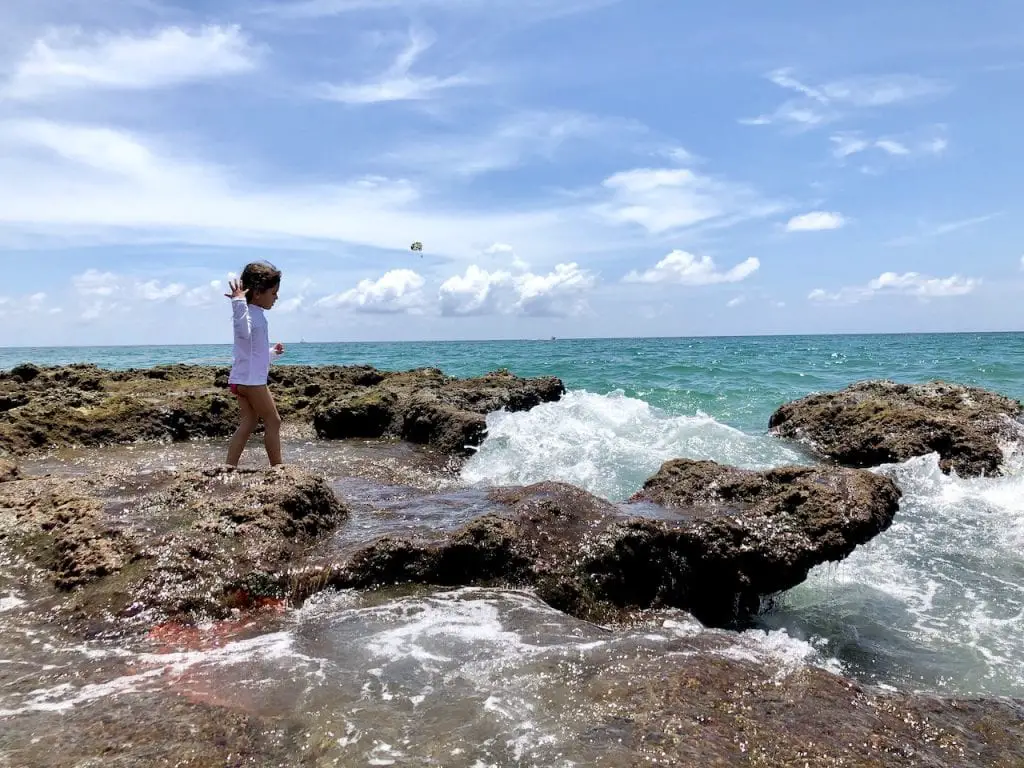 Our favorite thing to do at the Palm Beach Marriott Singer Island Beach Resort & Spa, is reaching and playing on the reef just a few feet away from the beach.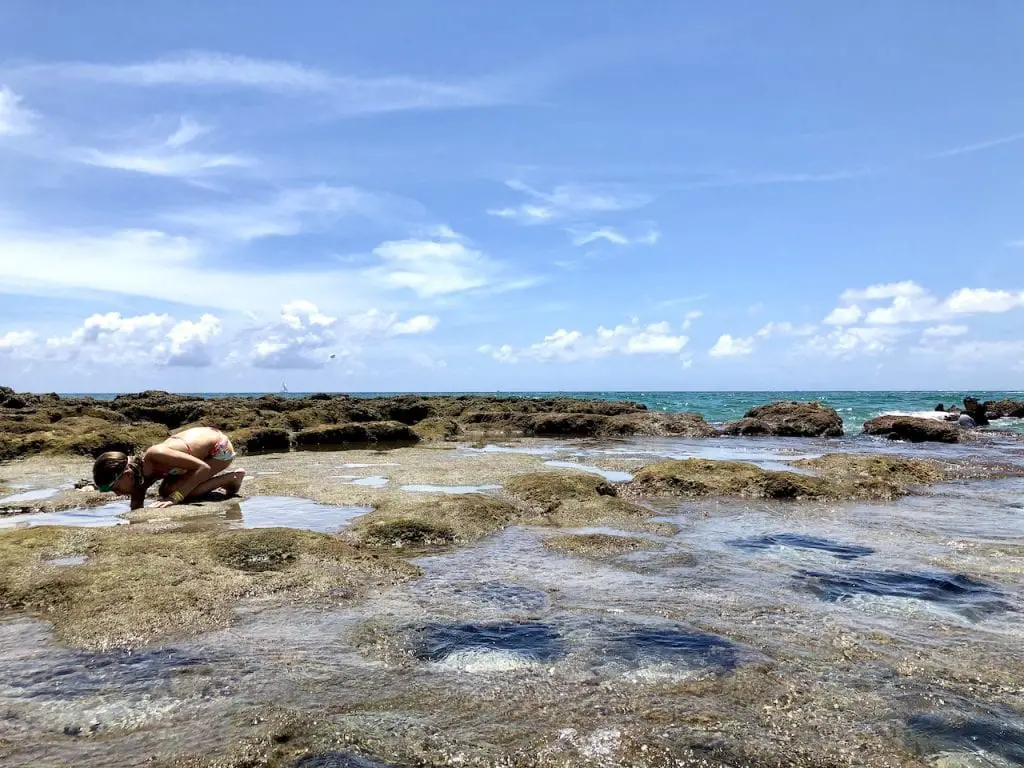 At low tide, it is super easy for kids and adults to reach and you won't be able to decide whether you should marvel at the color of the water, or the potholes filled with crabs and shells!
3- Kids' Pool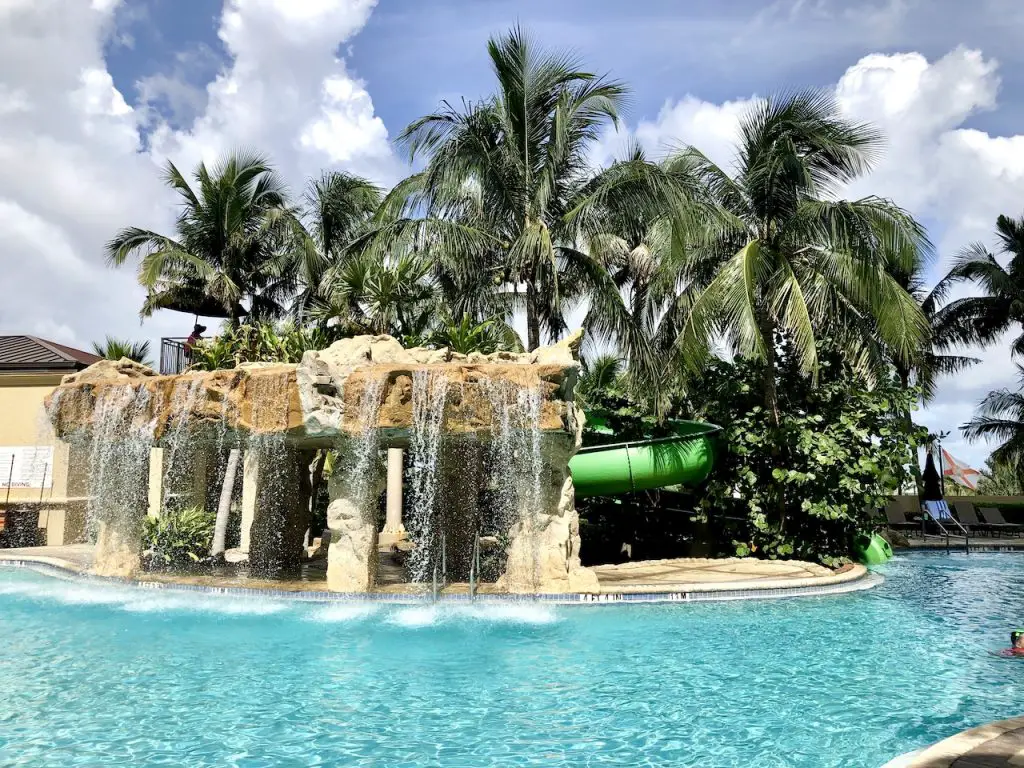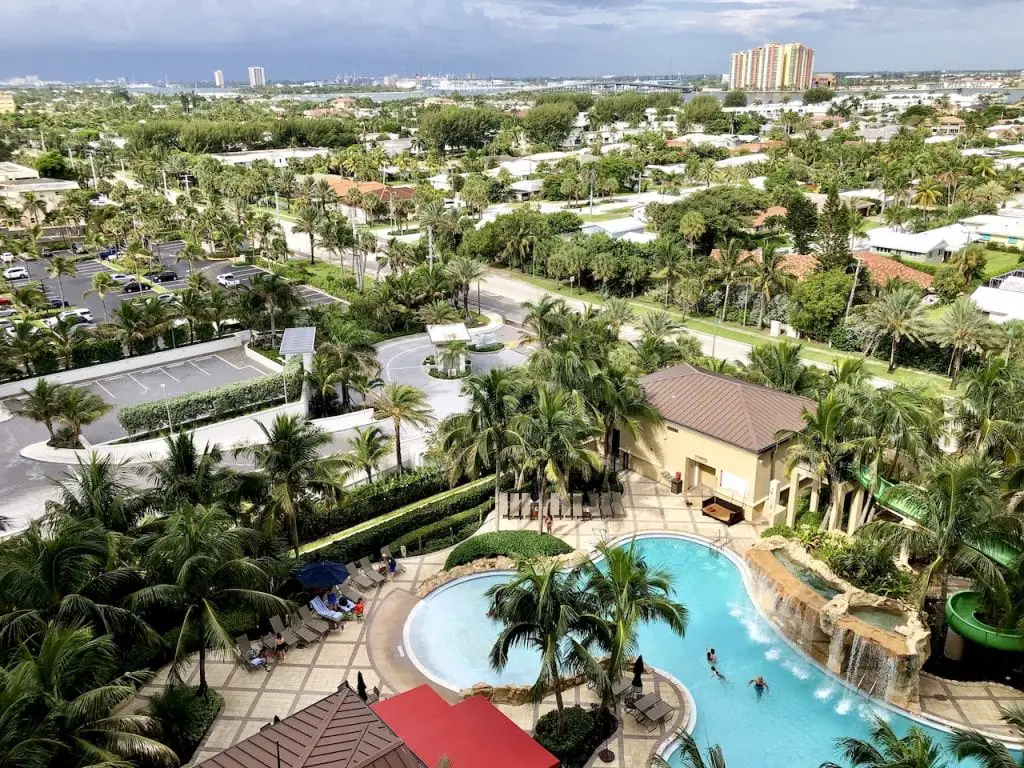 On the back side of the resort is the kids' pool! We actually all enjoyed the slide and waterfalls. The zero-entry pool is perfect for the younger ones and the water is perfectly refreshing on a hot Florida day.
The Family Pool also has a Mexican bar and grill offering yummy food and drinks.
4- Nightime Movie By The Pool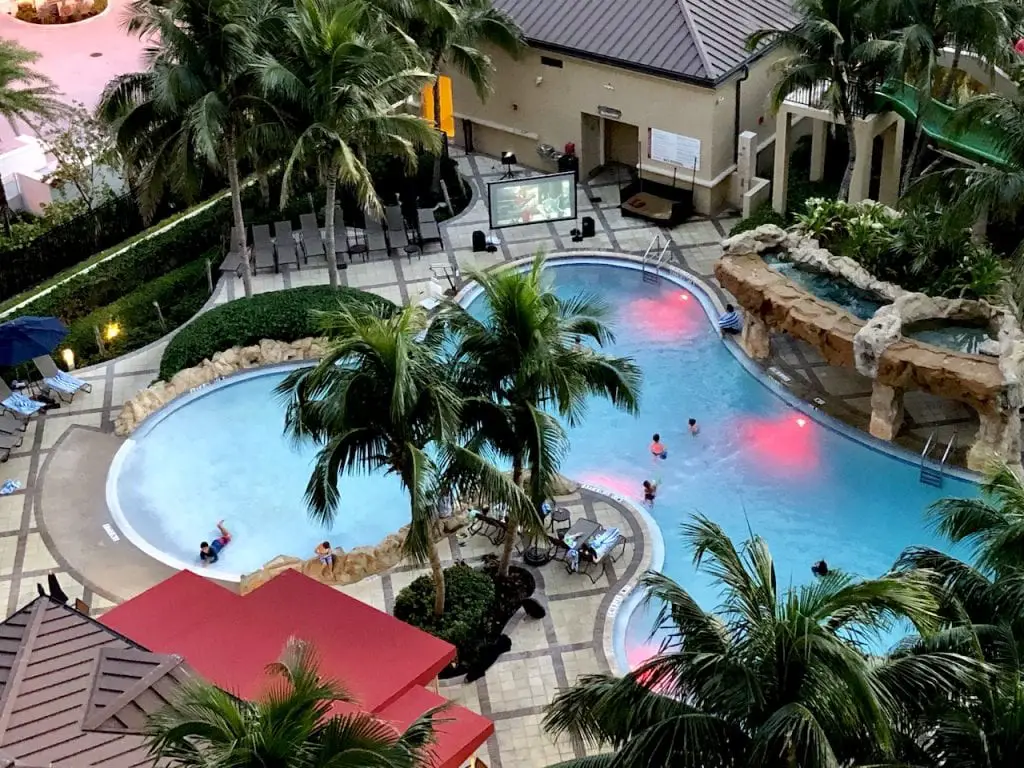 Is there anything crying vacation more than a nighttime movie by a pool? It is so much fun to watch either from the pool or the deck!
5- Watching Sunsets From Our Private Balcony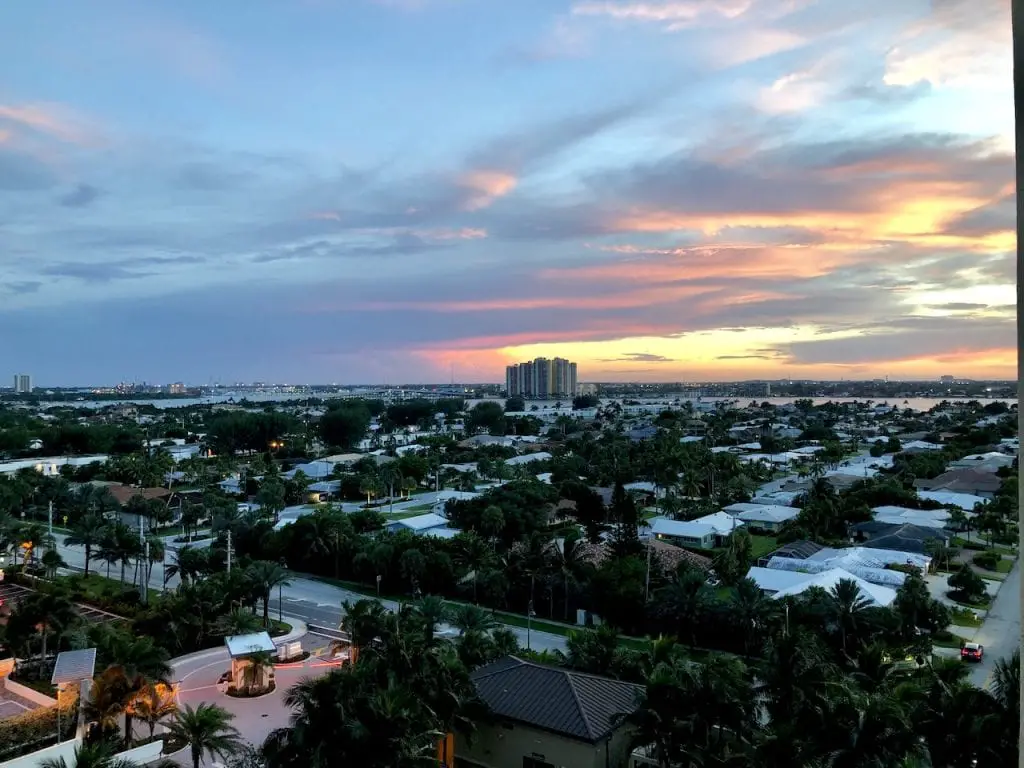 The units at the Palm Beach Marriott Singer Island Beach Resort & Spa boast super large balconies. Ours was facing the skyline and Gulf Stream, looking out west, and we saw the most beautiful sunsets.
6- The Hot Tub Overlooking The Ocean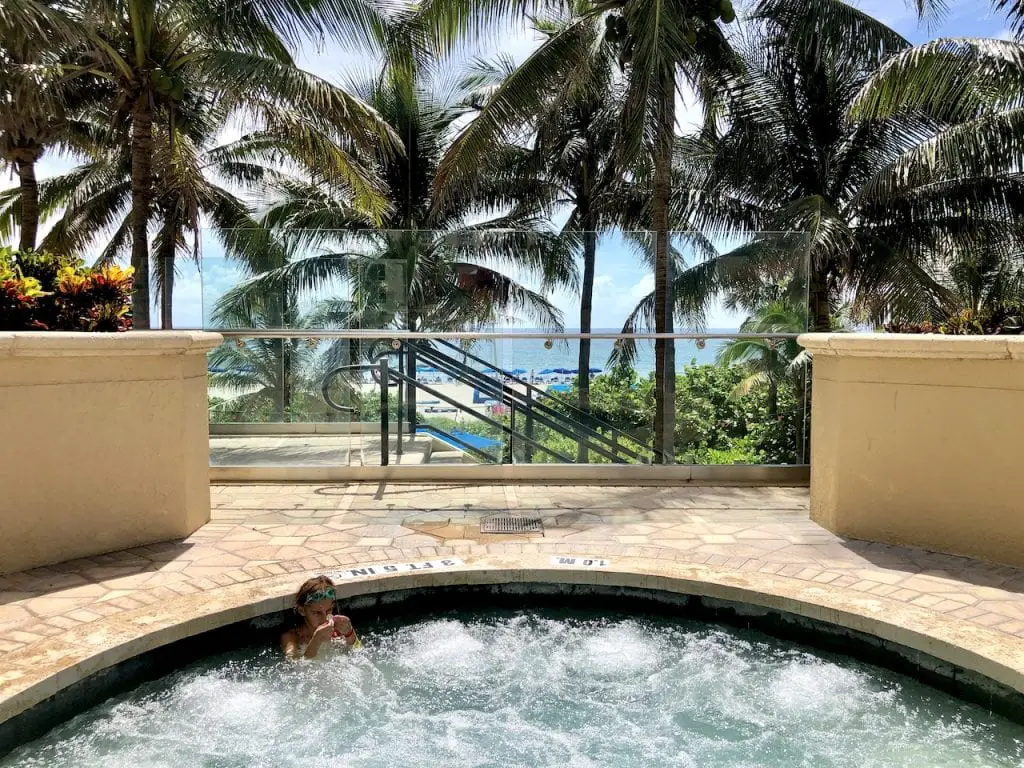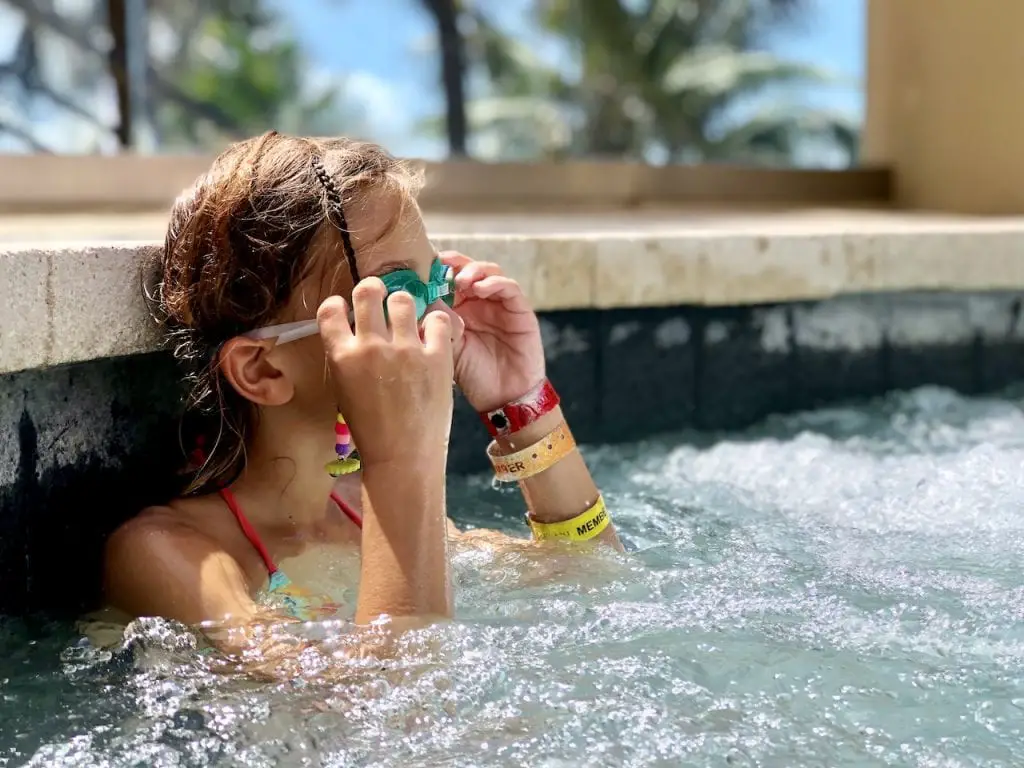 Mark and I are big hot tub fans! Like, really big!! Give us an ocean-facing one, and you'll know where to find us 🙂
7- Relaxing At SiSpa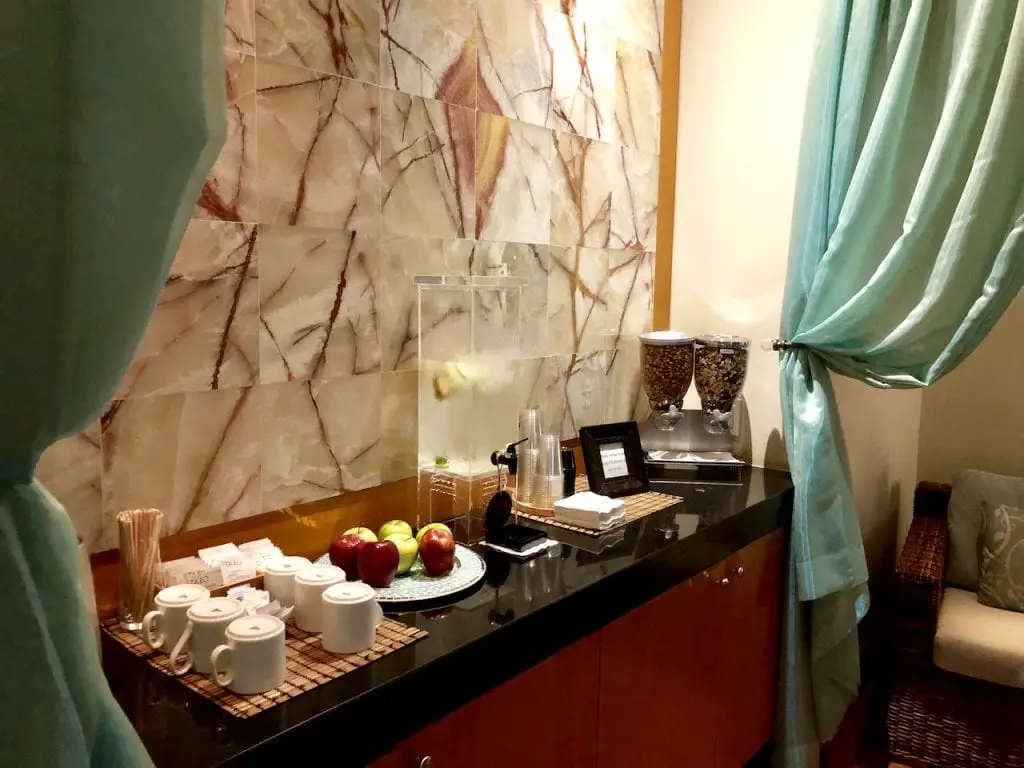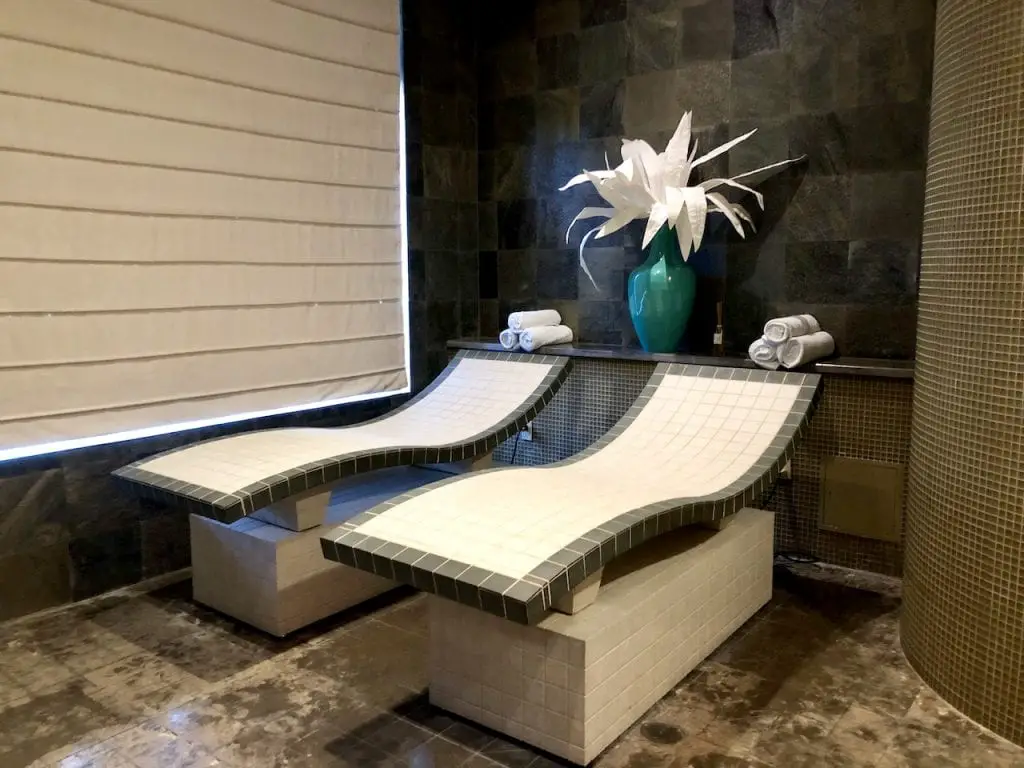 Parents… drop your kids off at the resort's Kids Club and go enjoy the spa! SiSpa at this Marriott hotel is worth a half day of relaxation. I loved my treatment and the spa itself is super relaxing with great amenities!
8- Full Kitchen And Stocked Refrigerator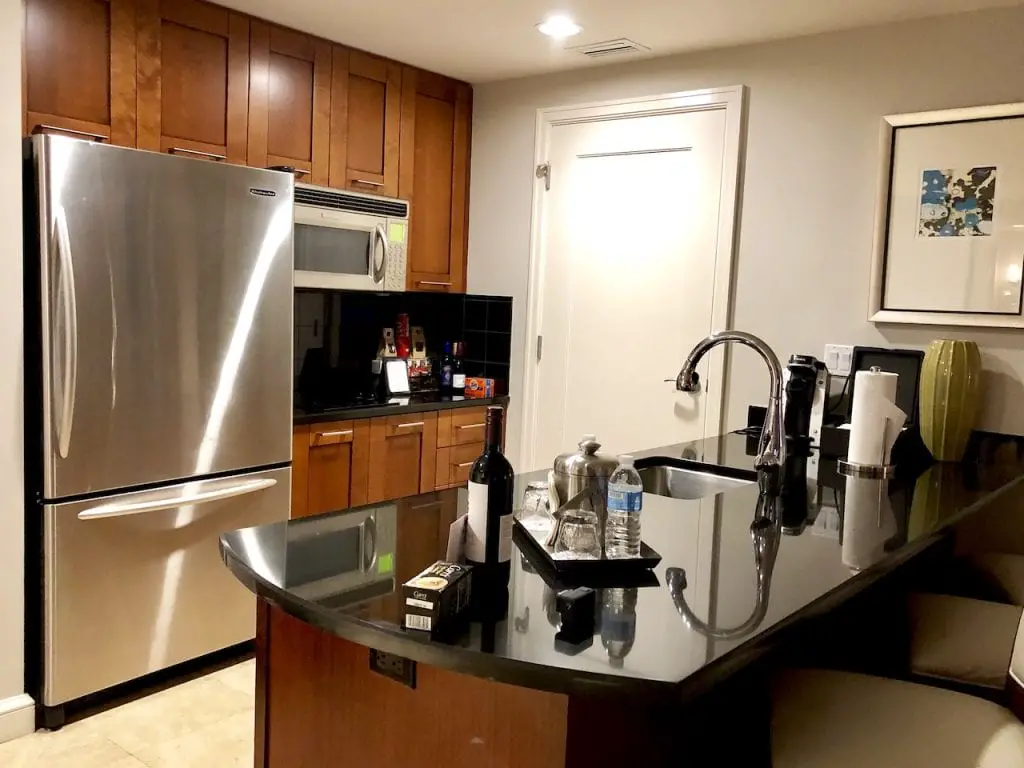 Each suite comes with a full kitchen – I mean stainless-steal appliances including a dishwasher! Marriott knows how to make you feel at home and when you get to your room, you will find your refrigerator filled with essentials and cold drinks!
9- Soaking Bathtub
Mh… a soaking, standalone, bathtub! Now that's my kind of bathroom! After a long and exhausting day at the beach (need to convince myself 🙂 ), nothing quite like relaxing in a bubble bath, book in hand.
10- Amazing Accommodations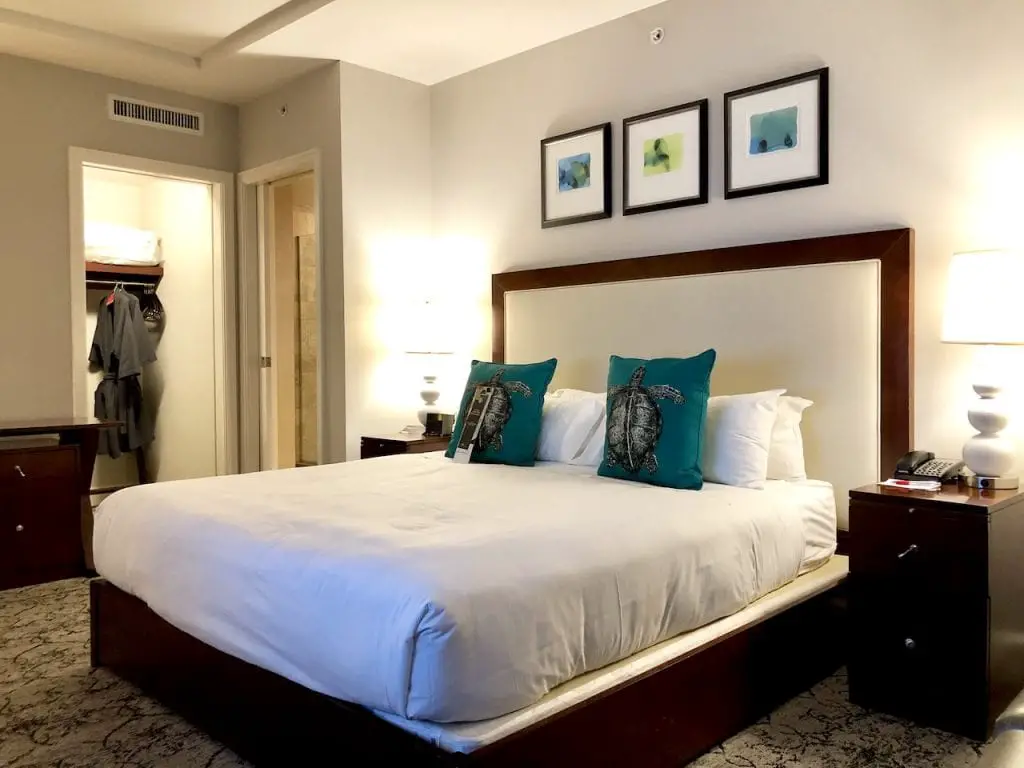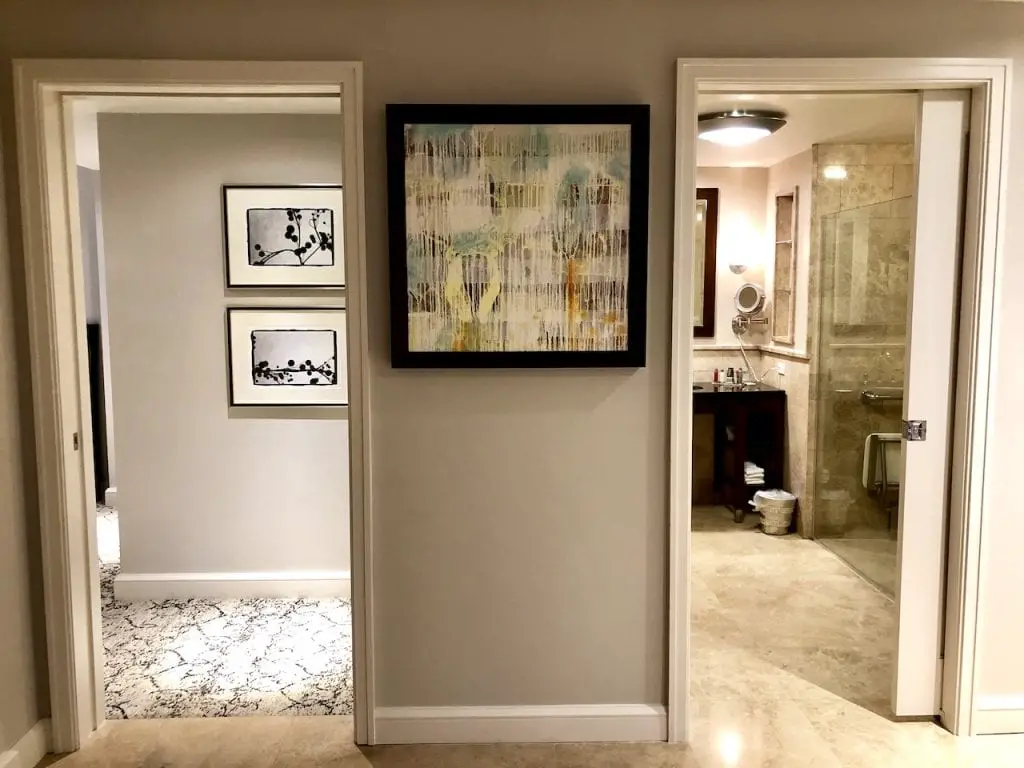 The suites are incredibly large at the Palm Beach Marriott Singer Island Beach Resort & Spa. We loved the amount of space we had, both inside with 2 bedrooms and 2 bathrooms, a full kitchen and living room; as well as outside with an oversized balcony! Perfect for families!
PALM BEACH MARRIOTT SINGER ISLAND BEACH RESORT & SPA
@marriottpalmbeach
ADDRESS: 3800 N Ocean Dr, Riviera Beach, FL 33404
---
Pin this for later!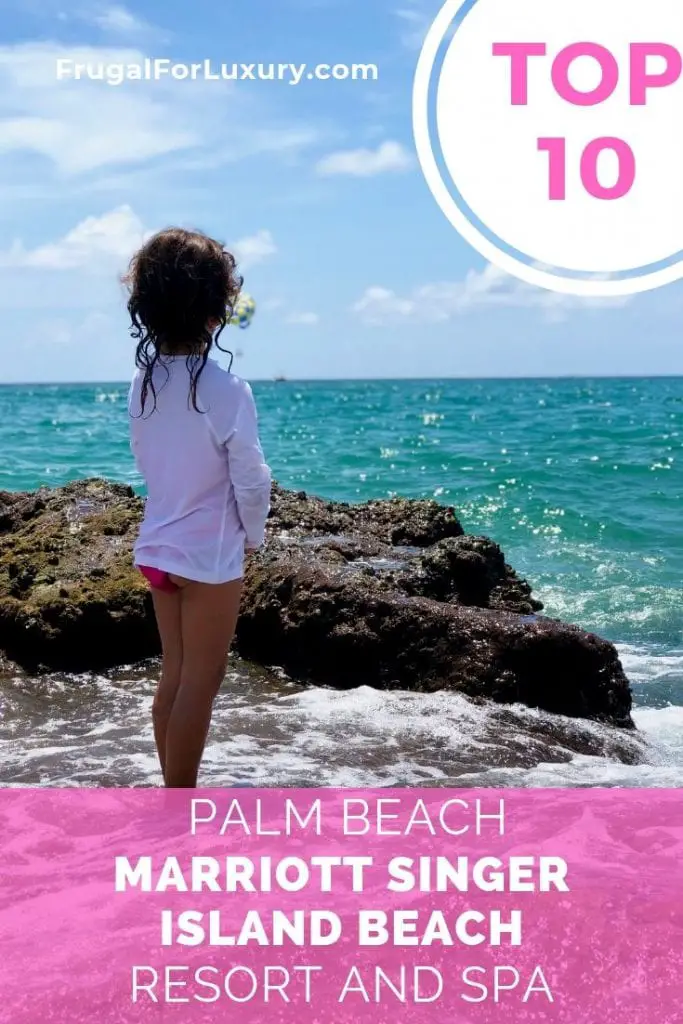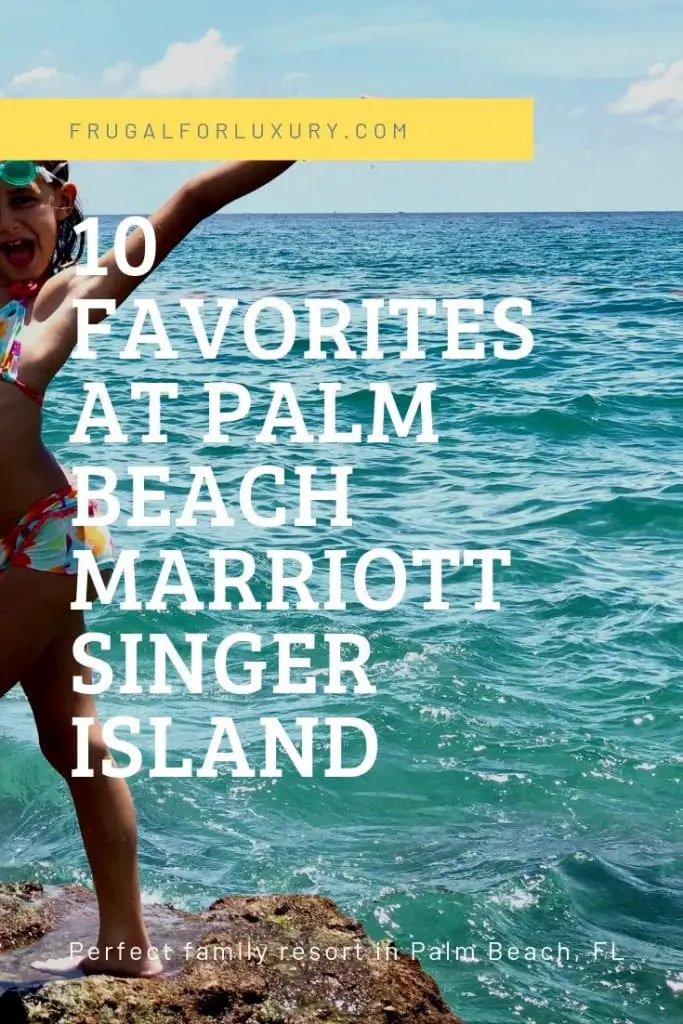 ---
Related articles you will enjoy:
10 SANITY-SAVING TIPS FOR TRAVELING WITH KIDS
11 INSTAGRAM-WORTHY BEACHES AROUND THE WORLD
10 DAY TRIPS FROM ORLANDO
If you enjoy reading us, make sure to sign up for our newsletter below!