It is easy to feel overwhelmed when you land in a new state or a new country. If you are visiting Florida and plan on stocking up on food or snacks instead of eating out, use this guide to get accustomed to the different grocery stores in Florida!
Before calling Florida home, we were tourists just like you. We make it a point to visit grocery stores when we discover a new place. We love trying out new foods and there is no better place than a local store to discover new brands, new flavors, and find a little piece of local taste to bring back home!
So here it is, our complete guide on Florida grocery stores!
We simply have to start with Publix!
Publix is thee Florida grocery store by excellence. Started in 1930 and headquartered in Lakeland, FL (just an hour south of Orlando), Publix Super Markets is found in 7 south-eastern states and most Florida towns have their own store.
Pros:
The service at Publix is amazing! Everyone has a smile on their face, they love to help and make you feel valued as a shopper
Beautiful and very clean stores, with wide aisles and plenty of light
Huge product selection. Whether you are looking to try local foods or for a souvenir to bring home, you will find it at Publix!
Most stores have an International Food aisle if you need a flavor from home
At checkout, your groceries are bagged for you and you will be asked if you want them brought to your car for you. I told you, service is amazing!
With a full-size pharmacy, Publix offers free antibiotics (amoxicillin) with a valid prescription
Cons:
While not outrageous, Publix has slightly higher prices than other super markets, which can be easily overlooked for the experience you get inside the store
Tips:
Download the Publix app to easily access virtual coupons to use at checkout
Check their extensive BOGO Free (buy one, get one free) list at the entrance of the store or online
Please, try their rotisserie chicken!! Believe me on this one! All flavors are delicious and you'll thank me!
Many people swear that their subs are to die for
The Publix bakers will often offer your kids a free cookie when you are near their cake display
Wear a light jacket, some of the stores can be on the cold side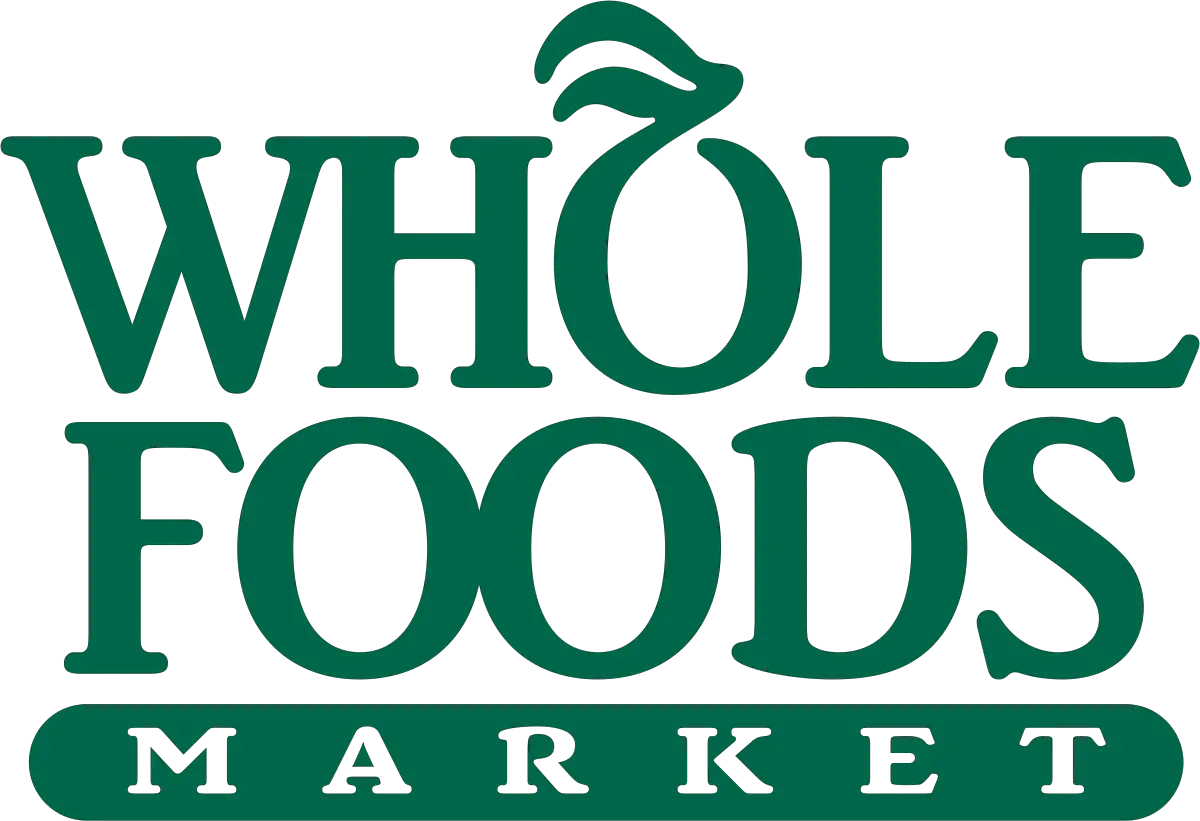 Whole Foods offers a beautiful shopping experience, with a large selection of organic products. It merged with Amazon in 2017 and now offers special deals to Prime members – see Tips section.
Related article: Amazon Prime
Pros:
Beautiful stores with helpful store associates
All products meet Whole Food's "natural" standards with mostly organic options and no foods associated with animal cruelty (i.e., eggs from confined hens)
#noplastic here either! Your groceries will be packed in paper bags
I am always impressed with the selection of loose nuts they offer, as well as their imported cheese selection
Cons: 
Whole Foods does have some of the highest prices on the market, but you can't go wrong with any of their products
Tips: 
If you are an Amazon Prime member, check the up-to-date benefits at Whole Foods. Right now, receive an additional 10% sale items, as well as on-going weekly discounts on selected items. To receive those discounts, download the Whole Foods Market app!

If you are visiting Florida from a foreign country, you probably have Walmart on your to-do list, just for the experience. Walmart has different size stores, and its giant Super Walmart are sure to impress you.
You will find them in most bigger cities and if you decide to visit, I would plan on spending quite a bit of time in there…
Related article: Walmart Grocery – A Time and Money-Saving Experience
Pros:
It will be hard to have something on your list that you can't find at Walmart. They carry everything from food to car tires
Wide aisles and even wider shopping carts
Fair prices for groceries
Typically includes a pharmacy
Cons: 
The size of the stores can be a bit overwhelming
Plan on spending a considerable amount of time in the store
Tips: 
If you are near a Super Walmart, take advantage of their Walmart Grocery service. Place an order the day before landing and simply get it loaded into your car at the closest Super Walmart
The bigger Target stores, called Super Target, carry groceries. Often found in outdoor malls near stores you are already visiting, they are a good option to quickly grab some food!
Pros:
Beautiful stores with lots of light, wide and very clean aisles, creating a very positive shopping experience
Some Targets have carts that fit 2 or 3 kids, making the store visit fun for all!
I know this is not grocery-related, but if you happen to be looking for home décor or kids' clothes, they have one of the cutest and great quality selections around
Cons: 
Don't know that this is a true con, but I promise that you'll leave with more than you came in for 🙂
Target is first a general merchandise store and while you should be able to find everything you are looking for food-wise, their food section is smaller than other grocery stores
Prices are in line with Publix
Tips: 
Many Target's have a Starbucks inside of them
Download the Target app and scan everything you buy prior to check out. You might be lucky and find a coupon for something you are already purchasing!
Ever unsure about the price of an item? Use their price scanners throughout the store to check

If you have heard of Aldi, Trader Joe's belongs to the same private group and operates on a similar concept of private labels. With only about 4,000 products in stock (versus 50,000 for a regular grocery store), 80% of it is private labels and mostly includes gourmet, organic, vegetarian, and imported foods.
Pros:
Amazing service! Kids get a lollipop at the cash register and the store manager will happily bring a new carton of eggs if the clerk notices a broken egg
Your groceries are packed in paper bags – #plasticfree for the win!!
The stores are very cute and worth a visit for their Caribbean décor and hand-written signs
Impressive amount of organic and gourmet foods, kept at a reasonable price due to private labels
Shop some unusual frozen foods (how about a soy milk vanilla ice cream?)
You will not find unsustainable fish species, nor single-ingredient products from China, which is a clear PLUS for me
Cons: 
If you're looking for a specific / well-known brand, you probably won't find it there, but you will likely find a bio alternative
Very few locations, check their website to see if there is a store near you
Tips: 
Check out the cheese section for amazing imported cheeses at a very decent price. I'm French and this is where I get my cheese!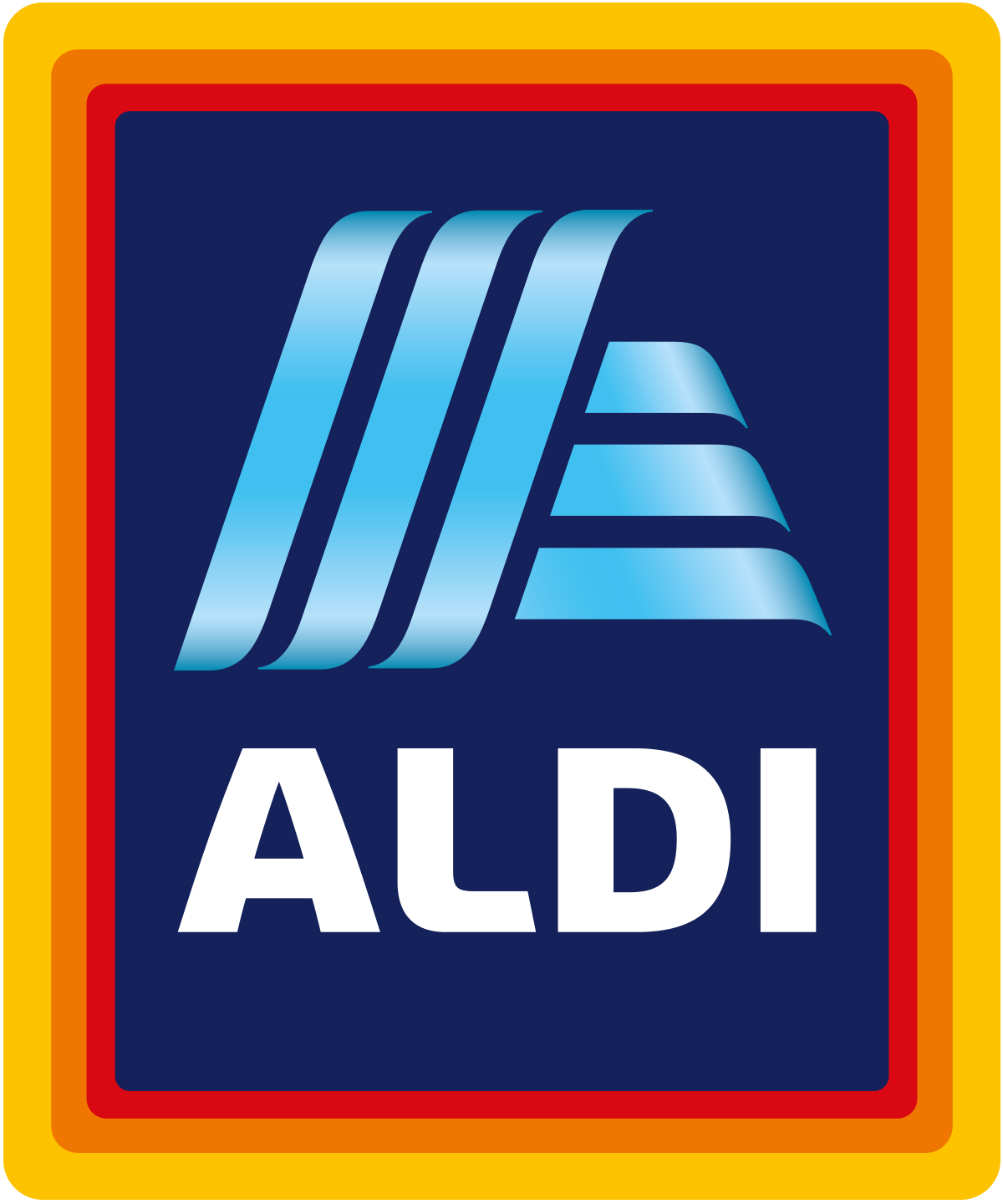 Anyone living in Europe knows of Aldi. And since Lidl has not yet entered the Florida market, Aldi pretty much owns the discount space. For those unaware of Aldi, it is a family-owned discount super market from Germany, selling mostly private labels.
Related article: 6 Reasons Why You Should be Shopping at Aldi
Pros:
Very low prices!!! I mean, very low! Due to their business model of using crates, asking you to return your carts, not bagging your items, and not providing plastic bags, but also selling mostly private label items and carrying less SKUs than typical grocery stores
Great quality products and many imported foods
Aldi's wines have won awards worldwide and sell between $3 and $10
Aldi has been revamping their stores and adding more organic options
Due to its small size, you will be in and out much quicker than in bigger stores
Cons: 
You will be charged for grocery bags if you want to bag up and did not bring your own
Employees are kept to a minimum and thus offer less service, though I have always received all the help I ever needed!
Not a pretty store, even though the renovated stores are quite pleasant
You are unlikely to find brands
Fewer locations than other mainstream super markets, check their website to see if there is a store near you
Tips: 
Have a quarter with you, you will need it to borrow a shopping cart and you'll get it back upon returning the cart
Don't have bags for your groceries? Simply grab an empty carton box from the store!


Not grocery stores per se, CVS and Walgreens are two competing U.S. pharmacies. If you need supplies for breakfast or a picnic, however, you will find what you need there, from eggs to milk, cereals, breads, cold cuts, etc.
I am adding CVS and Walgreens to this list since they have so many outlets and you'll have one near you anywhere you are!
Pros:
High store density throughout Florida
Carries everything you'll need for a quick meal, including mainstream brands
Cons: 
This is first, a pharmacy, and the food selection is very limited
You are paying a small premium for the convenience
Tips: 
You will sometimes find very good deals on fresh milk!
Other Grocery Stores
You will encounter other grocery stores in Florida, including:
Chamberlin's: 7 natural food stores in Central Florida (Orlando / Lakeland area), that pride themselves for their dedication to providing responsibly-sourced food and products. You will find all sorts of organic products as well as many vegan options. What you will not find at Chamberlin's: artificial flavors, colors, or preservatives.
Winn Dixie: You are likely to drive by a Winn Dixie while in Florida. With nearly 500 stores in the Southern U.S., Winn Dixie is a regular grocery store, offering a mix of brands and private labels, at decent prices.
Bravo: A Latin supermarket chain with mid-sized stores. You will want to check for store locations if interested since they have fewer stores but nicely priced and with many Latin product options!
Save A Lot: Discount supermarket chain carrying the typical grocery product but fewer SKU's and typically displayed in cardboard shipping boxes. You can expect discounted prices.
Costco / Sam's Club / BJ's: If you are visiting from a foreign country, you are unlikely to shop at either of those 3 stores. They are "club stores", requiring a membership to shop, similarly to the European Metro model.
---
Enjoyed the article? Pin it for later: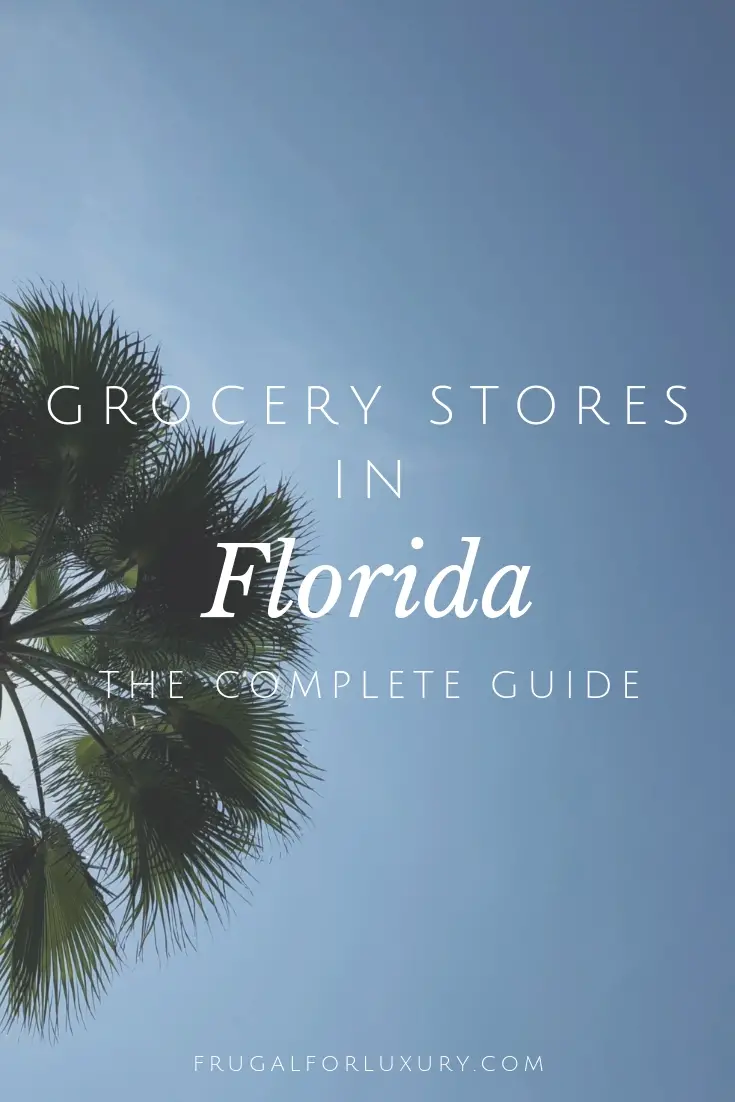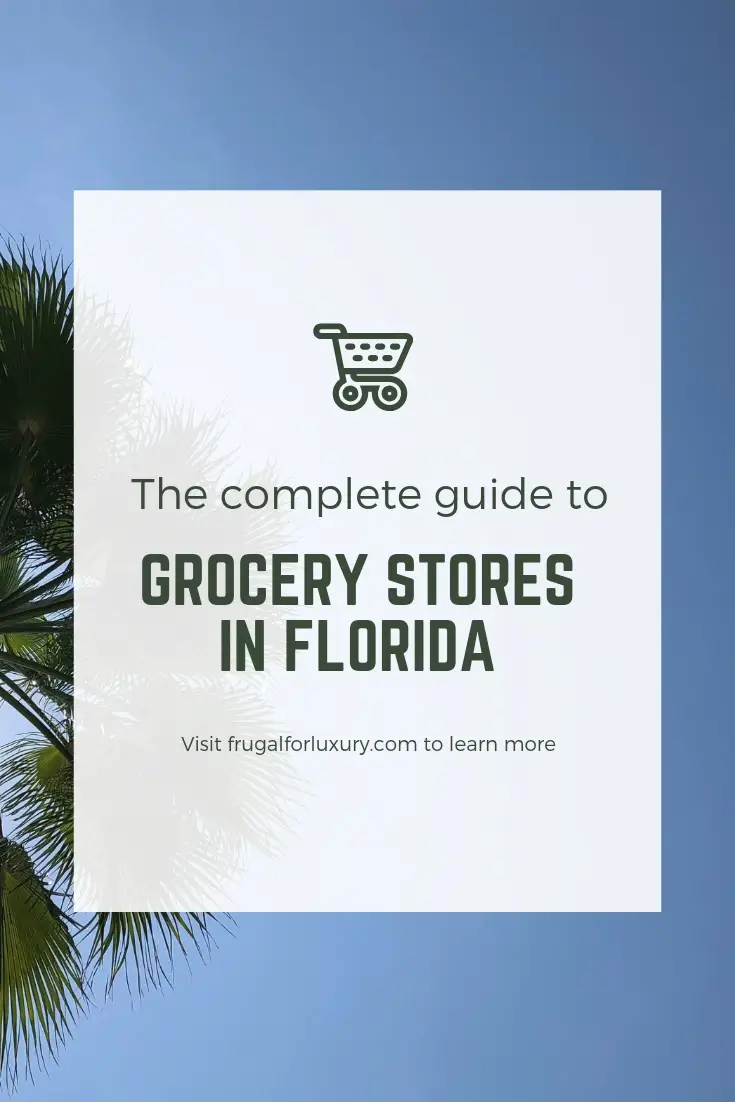 ---
Related articles you might enjoy:
10 Day Trips from Orlando
2 Days in Gainesville, FL, with Kids
Family Fun in Orlando, FL – Canoe Outing
If you enjoy reading us, stay in the know by signing up for our newsletter! No spam guaranteed 🙂