Orlando and Central Florida have so much to offer and today, I am letting you in on a locals' secret! Just don't tell anyone I told you 🙂
The beauty of Orlando is its location. If you're looking to spend a day at the beach, you get to pick from two coasts, within driving distance of the attractions! The Atlantic coast offers more waves, white sand, and refreshing waters. The Gulf coast has much calmer and warmer seas, more fish if snorkeling, and less wind. Our top beach, about 90 minutes from the attractions, is located inside a beautiful county park called Fort de Soto Park in St. Petersburg, FL!
Getting There
If you are familiar with Orlando, you have driven on I-4 before. If this will be your first time in Orlando, you will soon be very familiar with I-4, the main highway taking you pretty much anywhere you need to be. Hop on I-4 West towards Tampa, merge onto the I-275S about 60 miles in, and take exit 17. From there, the park will be indicated.
Please note: the state park has an entrance fee of $5 per vehicle and only accepts cash! No debit / credit card will get you in!
Those will be the best $5 you'll spend on your trip to Central Florida, believe me!
Once you enter the park, you have several options. Straight ahead is a dog beach. If you are planning a beach day with your furry friend, this is one of the only beaches that will allow them in the fun!
We typically make the first right to get to North Beach. On the left hand-side is the historic Fort de Soto, which makes for a nice visit. The kids will love the gigantic canons! We usually skip the fort visit and go straight to the beach.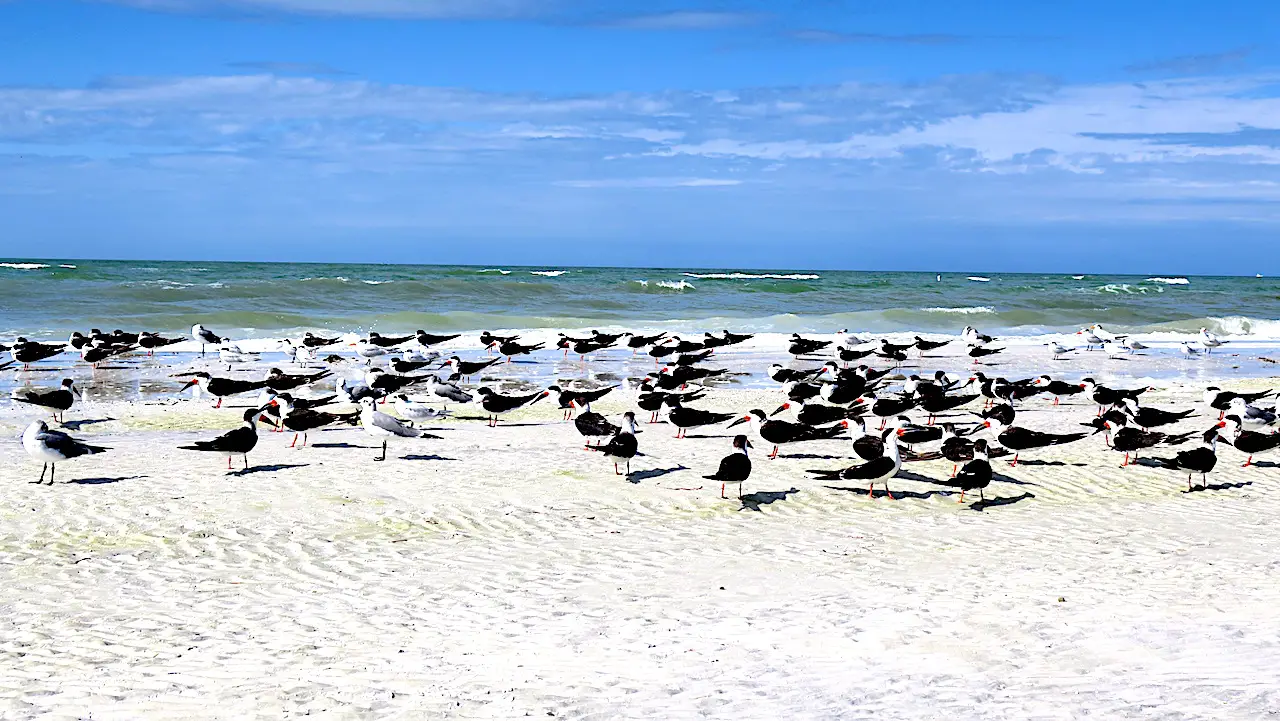 Leaving the fort behind you, enter the parking lot as soon as you see the snack bar indicated. Make a left as you get in the parking lot and park your car by the sandy trail leading to the beach!
Fort De Soto Beach Amenities
Not only is the beach one of the nicest ones in the state, and definitely the nicest beach within driving distance of Orlando in our books, but the amenities are top-notch!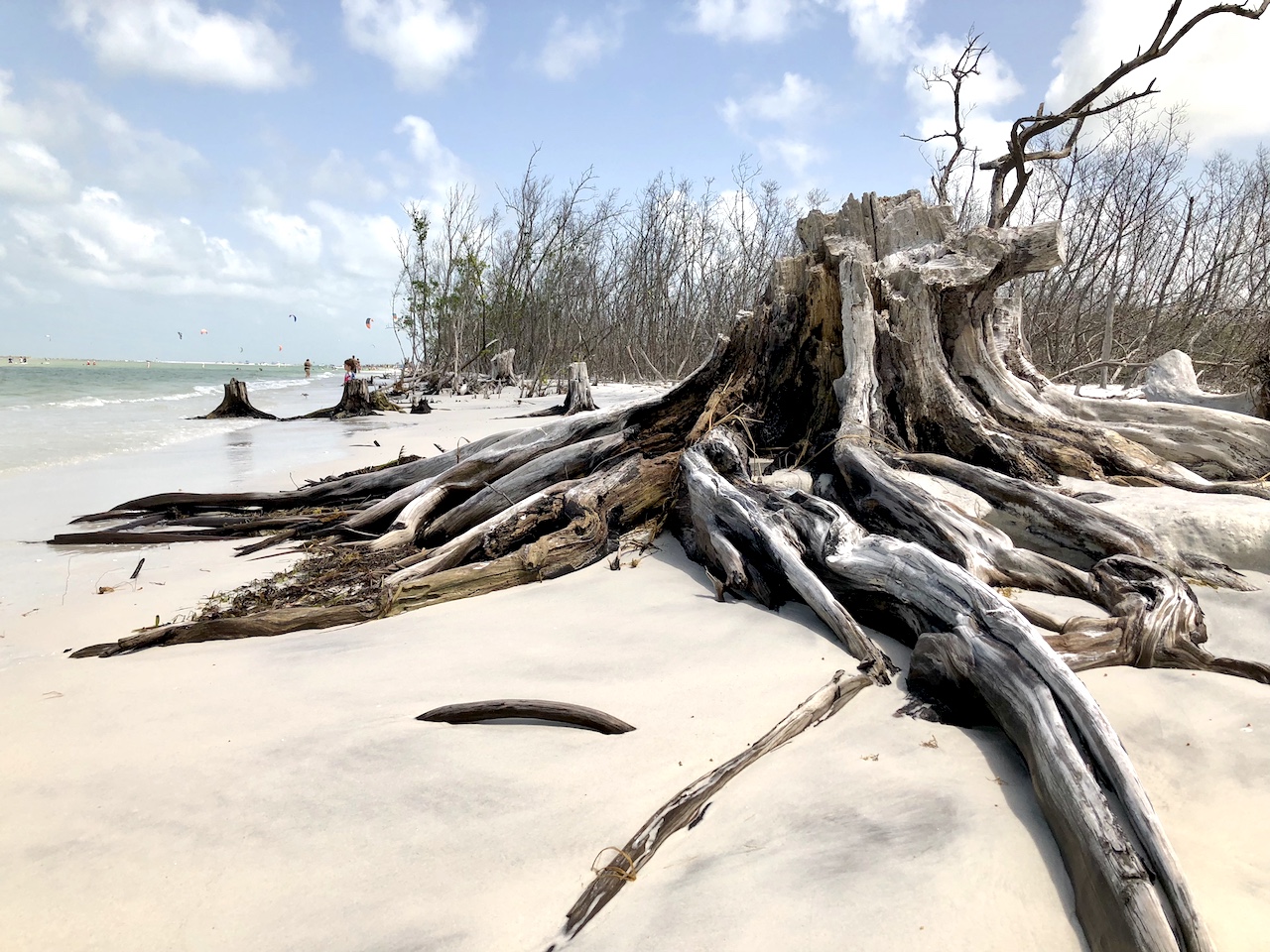 If you park where we suggested, you will have access to the following amenities:
snack bar – if you don't feel like packing a snack or lunch, you don't have to!
playground
coal grills
shaded areas if you wanted to host a party or BBQ
outdoor showers
INDOOR SHOWERS and BATHROOMS – this one totally does it for us! We get to wash everyone with soft water before heading home! No sandy feet, no salty hair, rinsed swimsuits, we're all clean and ready for the drive home!!
beach chairs and umbrellas for rent
The Beach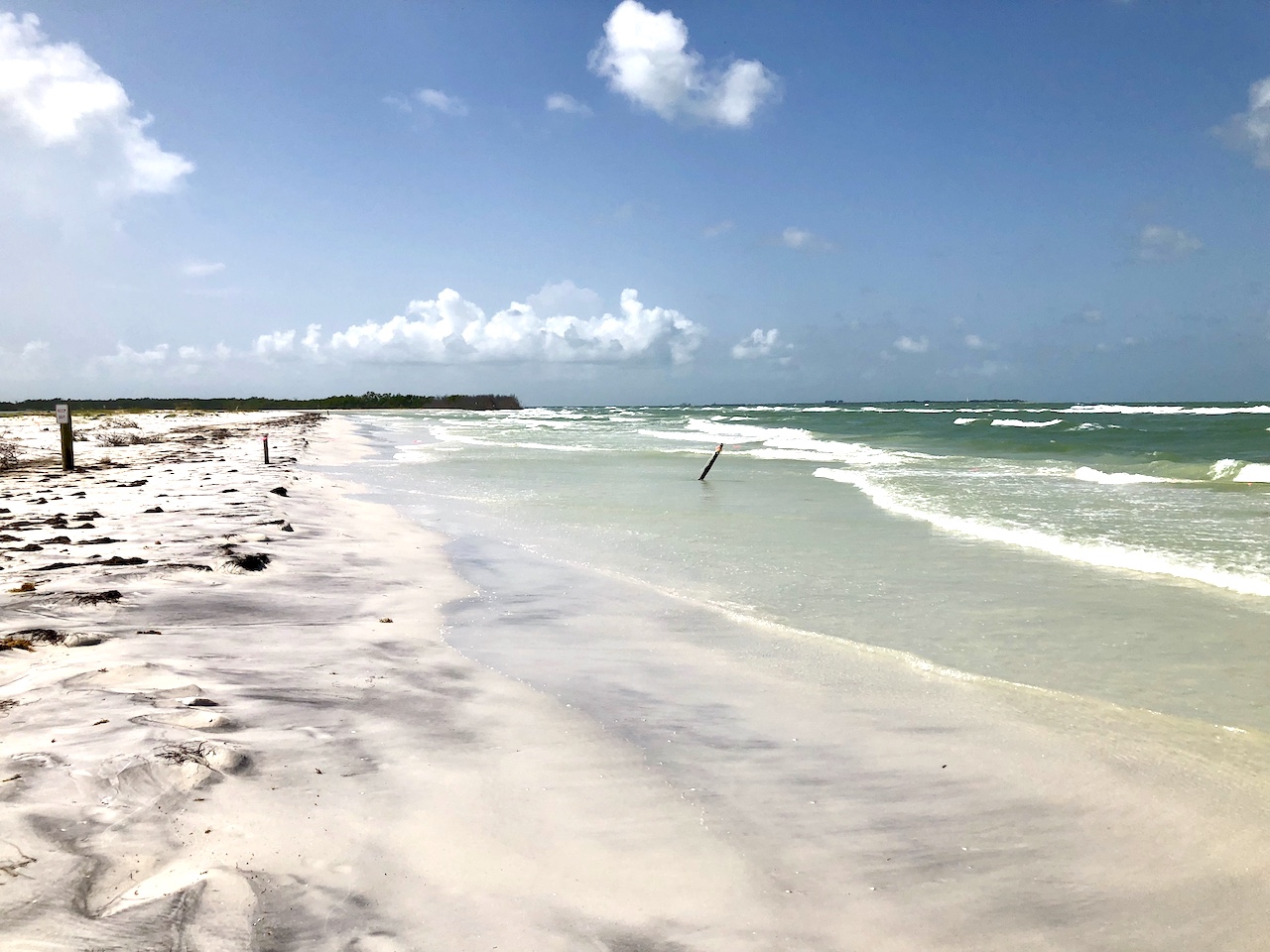 The beach is absolutely beautiful. One of the reasons why I like it so much (all of you know that I am not a city person) is that it is surrounded by nature. Since the beach is inside a county park, the ocean is facing Florida nature. There are no building / hotel to be seen and you can't even see the street.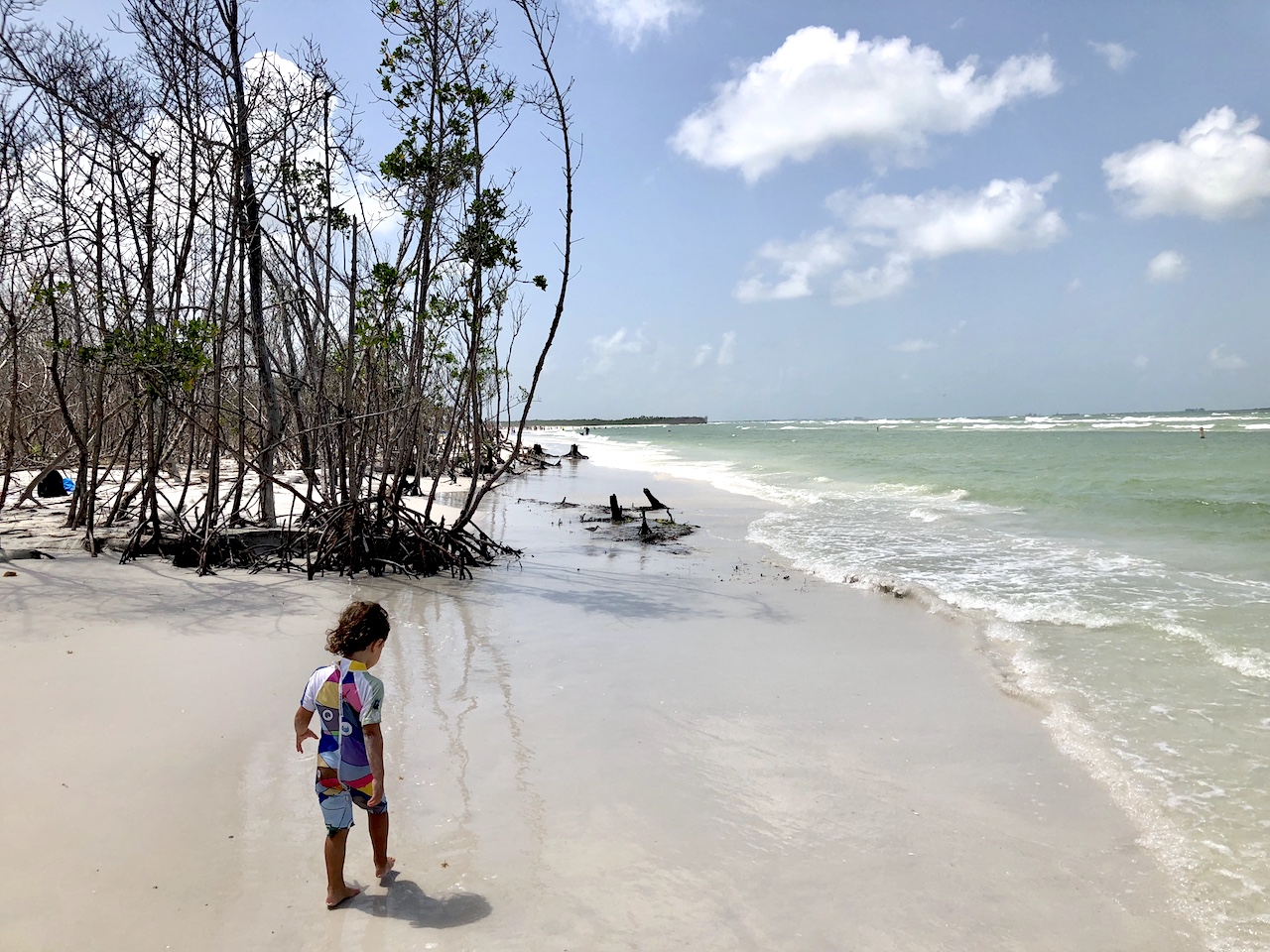 I also love the crowd. Fort de Soto Park is still very little known of tourists, who usually flood renown beaches in Sarasota and Long Boat Key. The day that we took those pictures was actually a really crowded summer day, and as you can see, there is no feeling of mass.
The water is very shallow and it is the perfect beach to bring in little children!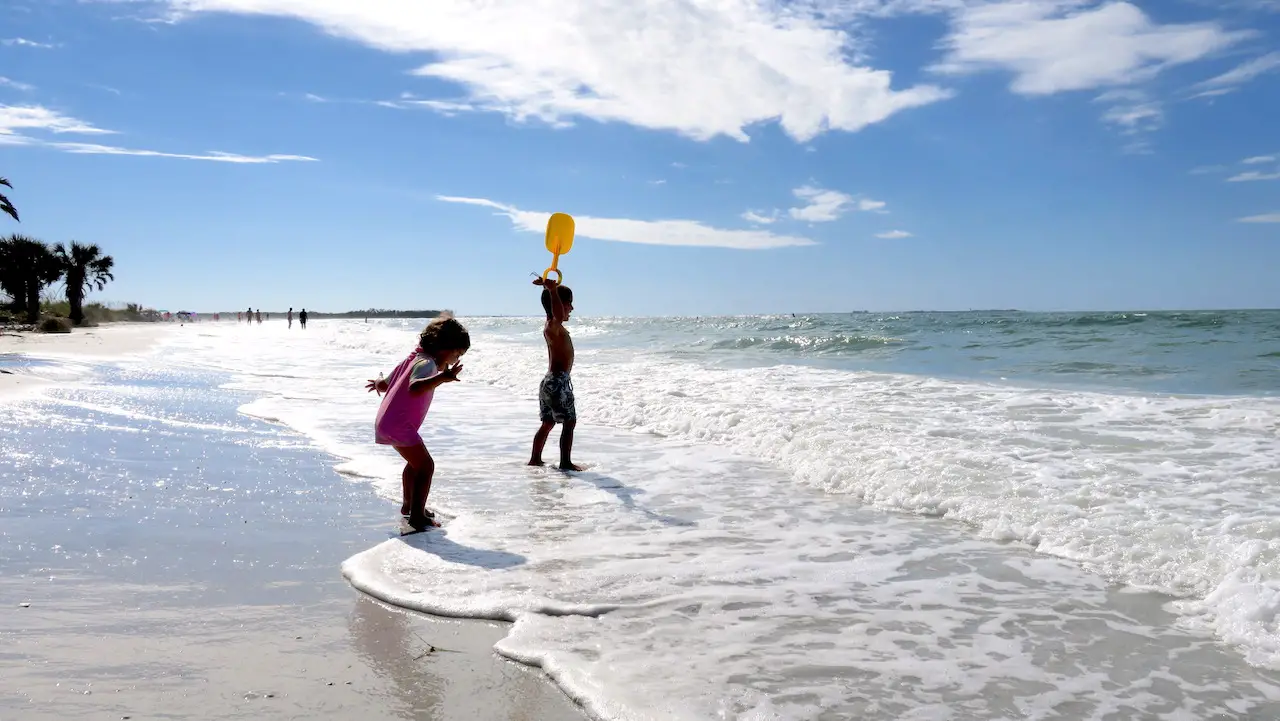 In the summer, expect really warm water, probably in the low to mid-80's. I am a big fan of warm water and this makes it the perfect beach. In all honesty, the entire Gulf coast has really warm water and is a fun place to visit with kids!
The wind and waves are usually very mild. Sure enough, the day we took those pictures was a very windy day, which I think was our first time in several years going there.
That sand… white and powdering, but also extremely clean. Since it is mostly locals visiting, they take excellent care of the beach and its surroundings.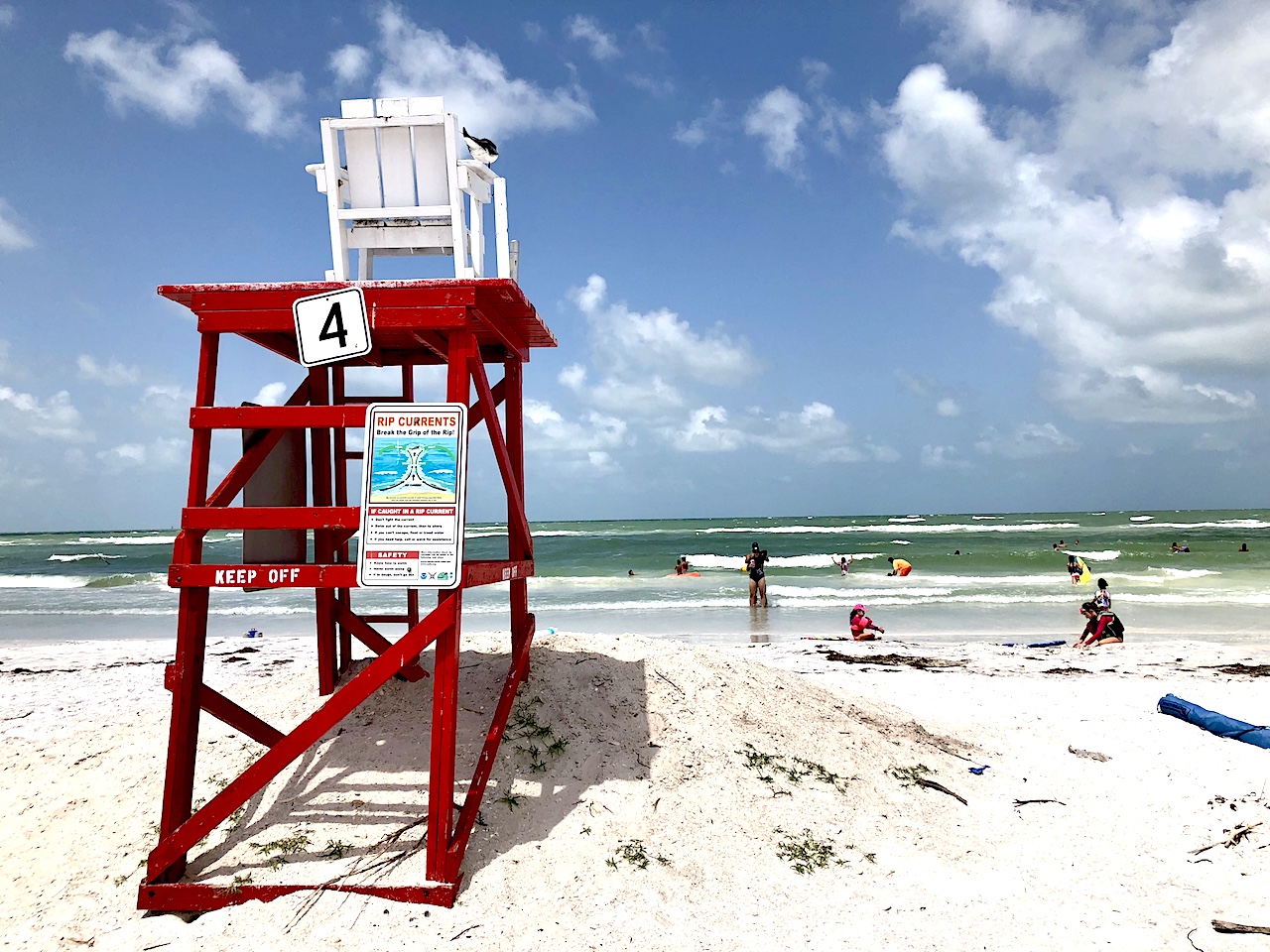 Another amazing things about Fort de Soto is that the beach is life guarded most of the year! Now, for $5 the entire day, that's an amazing perk!! This also makes Fort de Soto one of the most family-friendly beaches near Orlando!
Final Thoughts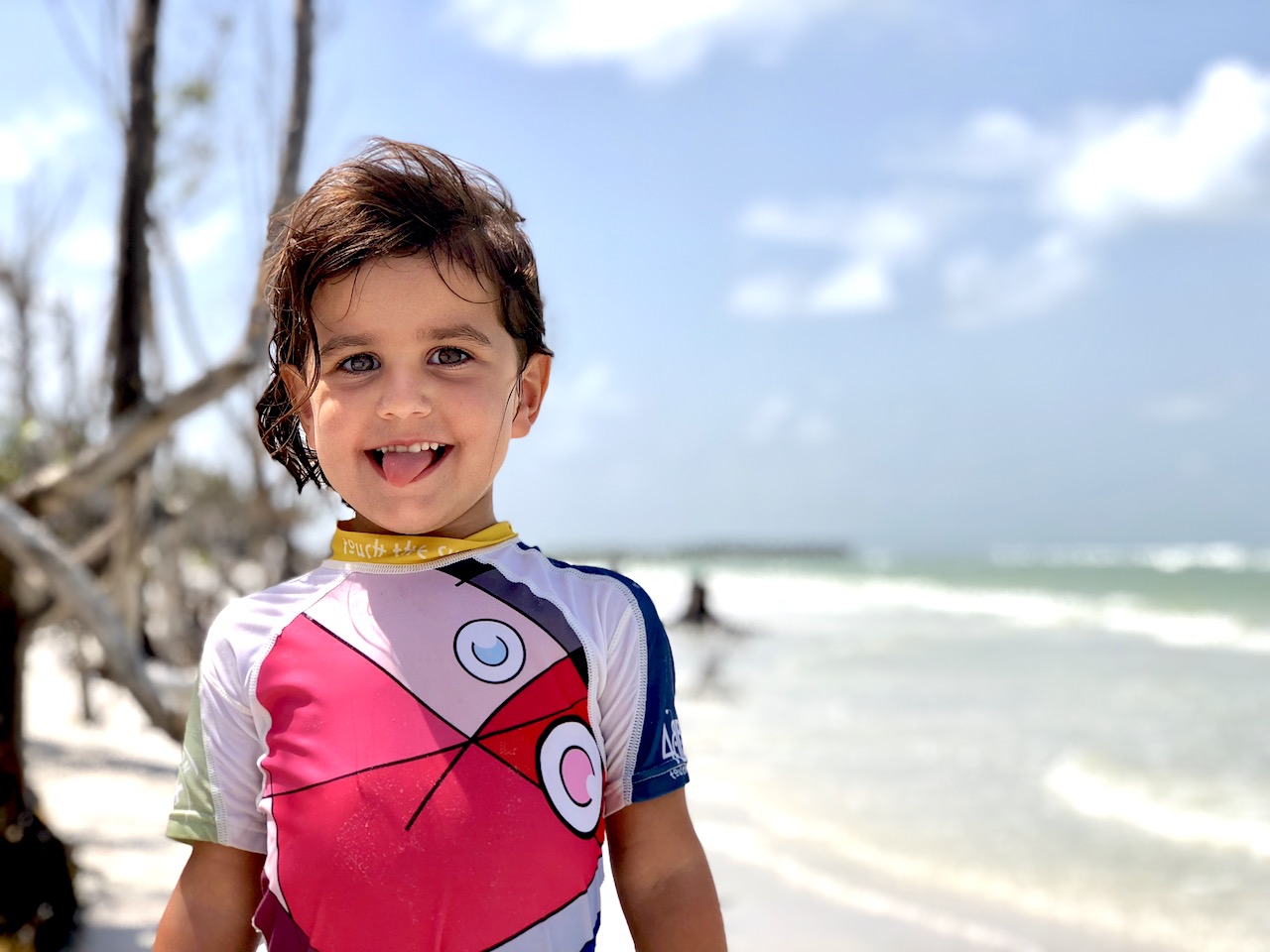 We love Fort de Soto Park. It is our little place of heaven and a very easy drive from Orlando, making it the perfect day trip from the attractions. You will leave all worries behind, and if you're a local, you will definitely feel like you are on vacation.
If you get to visit, please send us a picture or leave a comment below. We love hearing from you!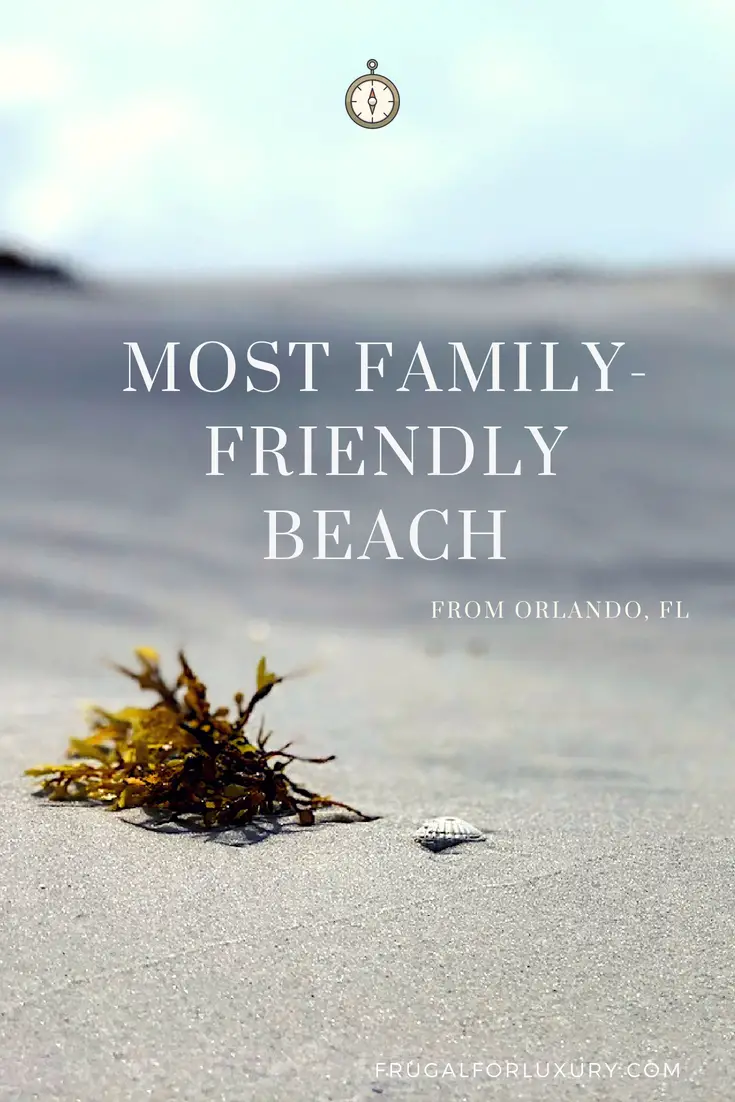 Related articles you might enjoy:
The Perfect Day Trip From Orlando – Bok Tower Gardens
Discovery Cove – The Ultimate Premium Experience in Orlando
Monsieur Paul – A Taste of Home At EPCOT
If you enjoy reading us, stay in the know by signing up for our newsletter and following us on social media!