December 7th, 1941.
The entire world knows about December 7th, 1941 and the terrible Japanese surprise attack on Pearl Harbor, HI.
Most countries' histories are filled with wars and hard moments to explain to children. Text books and classroom benches make it hard to understand what truly happened and why. 
Because traveling is one of our ways of teaching our children, we took them to the Pearl Harbor Memorial sites. While the stories are hard and some of the images can shock at first sight, there is no better way to realize the sacrifices of our armed forces, what they endure and how much we owe to them. 
If you have children and are wondering whether you should visit Pearl Harbor with them, my answer is ABSOLUTELY! Take the time to talk with them, explain to them what they are seeing with easy-to-understand words they can relate to. They might even ask a question or two that will have you think and re-think our long and on-going history of conflicts. 
This is what we did at Pearl Harbor and I wouldn't do it any other way! 
USS Arizona – Pearl Harbor National Memorial 
The USS Arizona Memorial is a monument of the US National Park Services.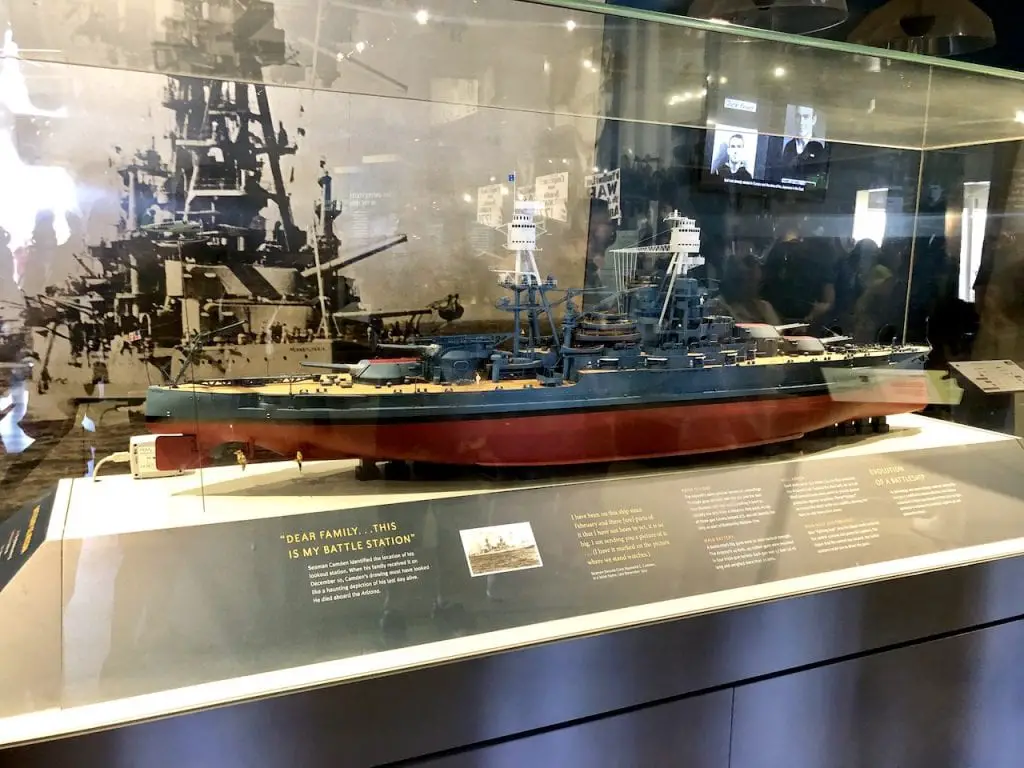 When we visited in June 2019, the actual memorial was closed for repairs (expected to re-open in late 2019 / early 2020) and the visit was free for the first 1,300 visitors each day, including a movie theater experience and boat tour to the memorial. 
We first headed to the free museum where we learned more about the day of the attack. A short black and white movie told the story of December 7th, 1941 and the museum was filled with historical pieces, maps, and belongings found on the grounds of the attack. 
Movie Theater Experience 
Out of respect for the men and women who lost their lives during the Pearl Harbor attack, I refrained from filming and taking photos. 
The movie shown was exceptional and helped us understand how the attack on Pearl Harbor unfolded on that early morning of December 7th, 1941. 
Our kids were moved by the movie but the images weren't shocking. The experience was emotional and commemorative. 
USS Arizona Boat Tour 
Because the memorial site was closed to foot traffic, we boarded the ship for a tour of battleship row, where 8 of the attacked ships once stood.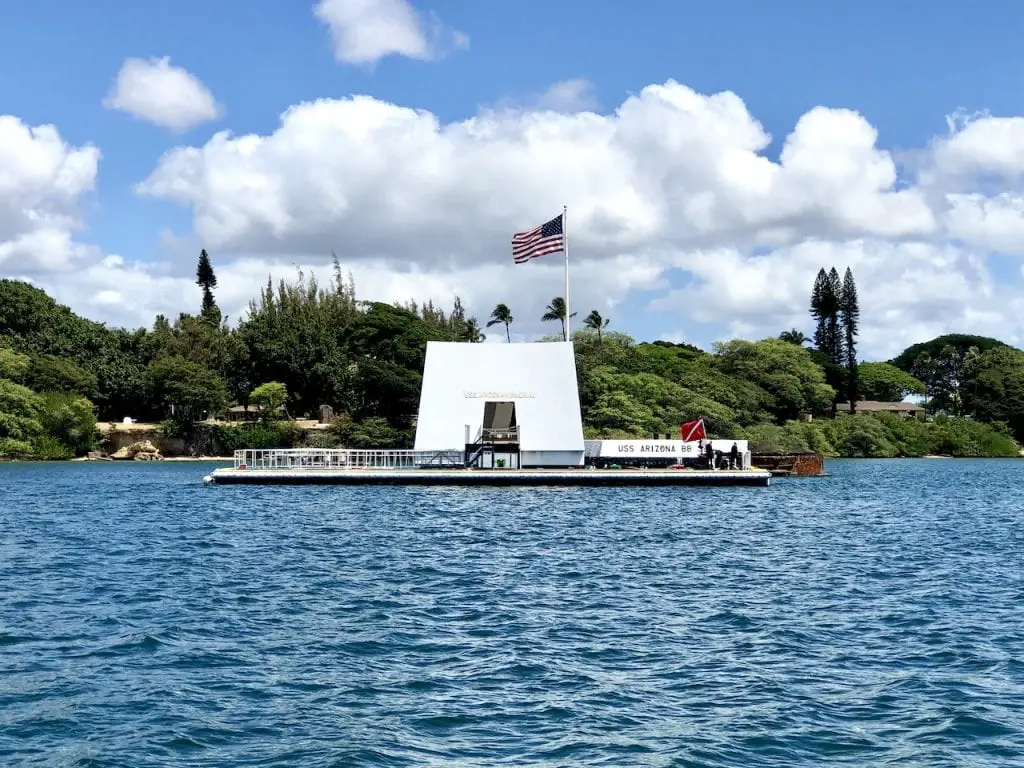 On board our boat tour was a local elderly man who was 11 years old on the morning of the attack. He witnessed the bombings and torpedoes. He then went on to hiding in the mountains with his family and told us the story he remembers through the eyes of an 11-year old boy.
For that perspective and for his knowledge, we were extremely thankful!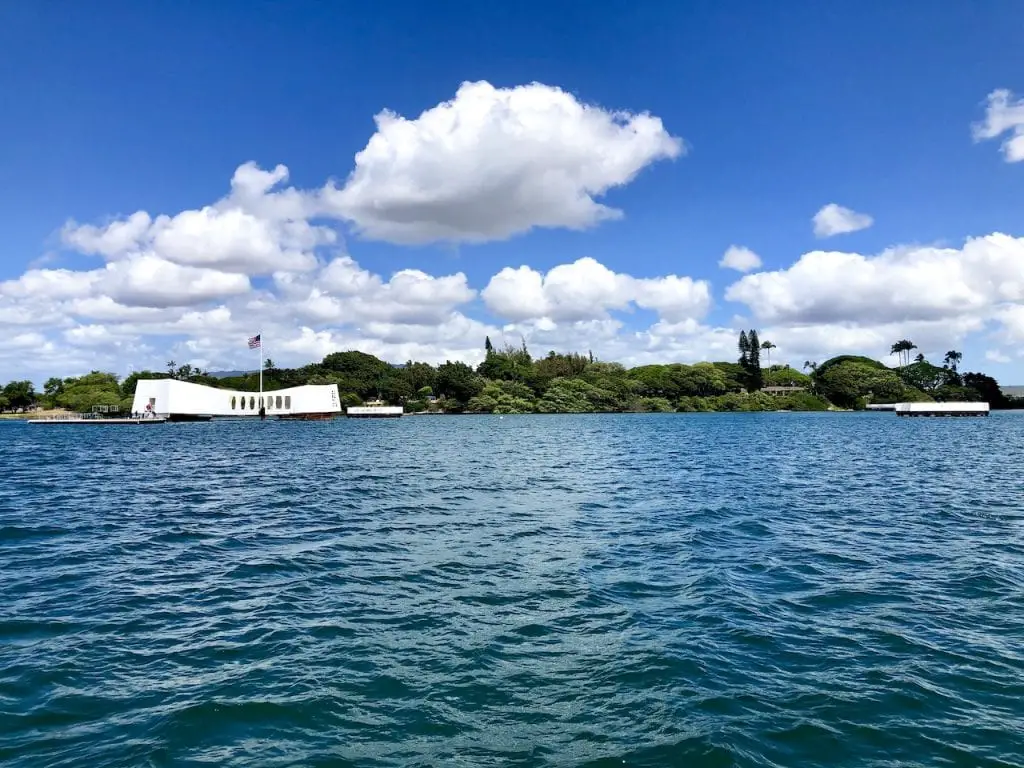 Those are the only 2 photos I took of the USS Arizona Memorial site. A proud and peaceful white building standing up high above the USS Arizona, still sitting there, under water, with over 1,100 bodies buried inside of her. 
When I visited the memorial a few years ago, I remember a heavy and peaceful moment of paying tribute to those who lost their lives and still laid below our feet. I also remember oil still bubbling up from the ship to the surface at regular interval. 
USS Bowfin Submarine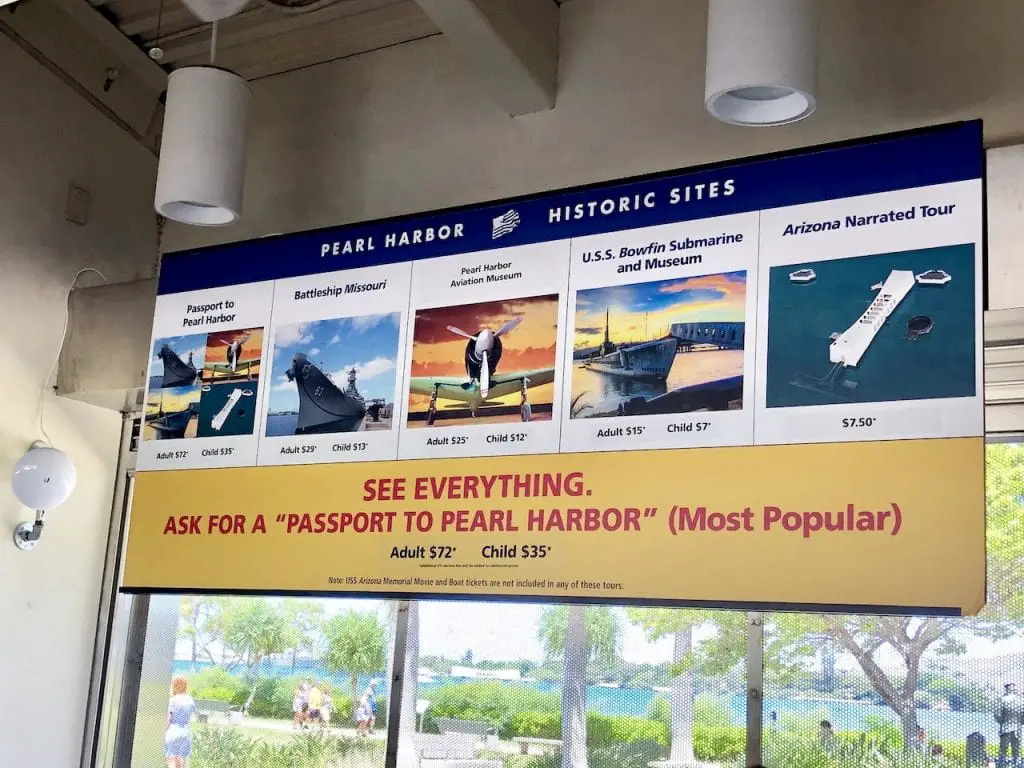 We weren't quite sure about what we wanted to do at Pearl Harbor. Once we got to the site and realized the high quality of the content and infrastructure surrounding us, we purchased 2 tickets: the USS Bowfin Submarine Museum and Park AND the Battleship Missouri Memorial.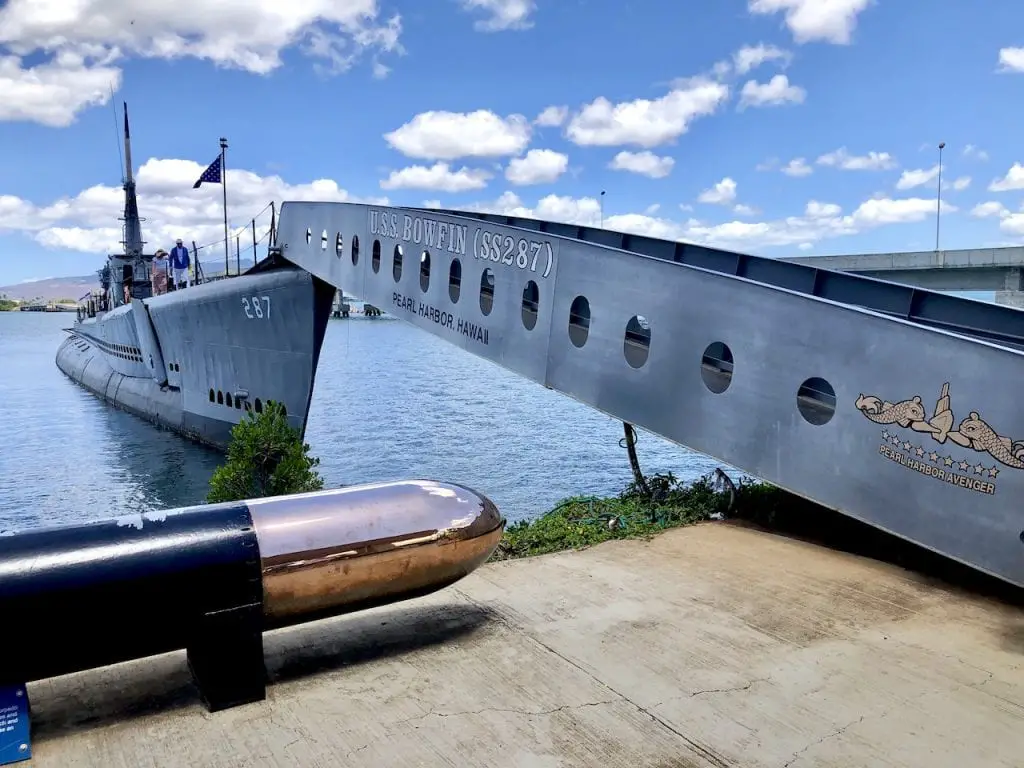 Who can possible stand so close to an actual submarine and not want to visit it? So off we went! 
The USS Bowfin sits in the water, right by another museum included in the price of the ticket, with many submarine artifacts.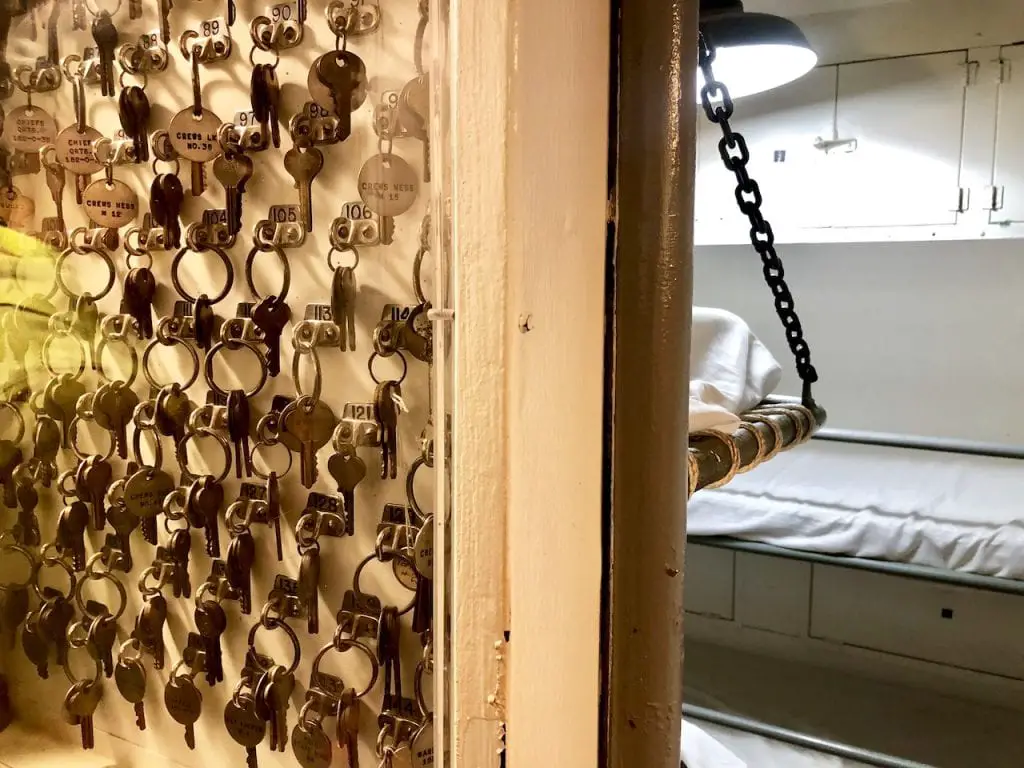 We started our visit of the USS Bowfin by grabbing a pair of earphones and the audio tour device. It is well worth it and you would be missing a ton of information if you went in without it!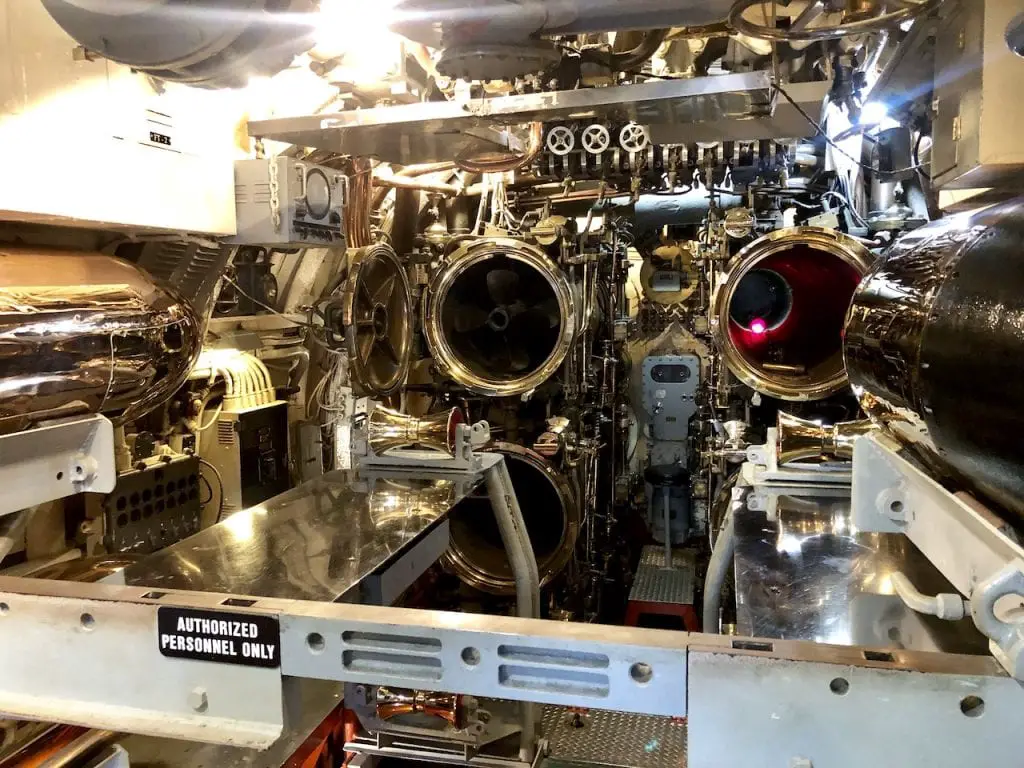 We went down in the submarine and walked through the torpedo room…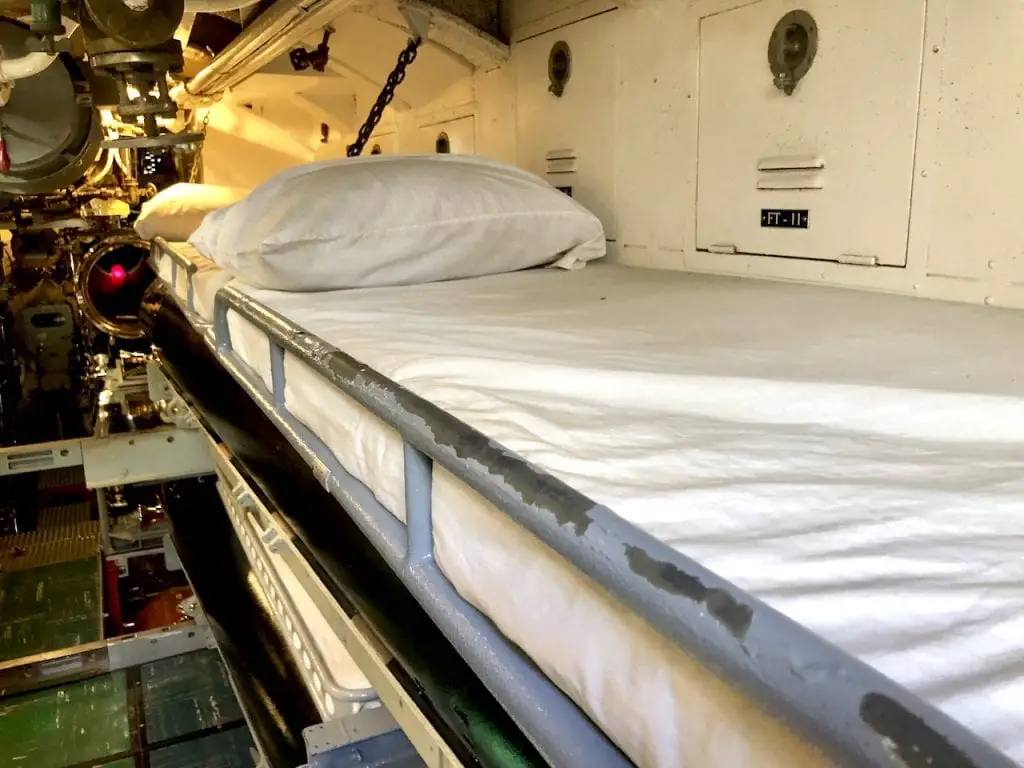 …some common areas and sleeping quarters…
…squeezed in through tiny openings to get to the control rooms…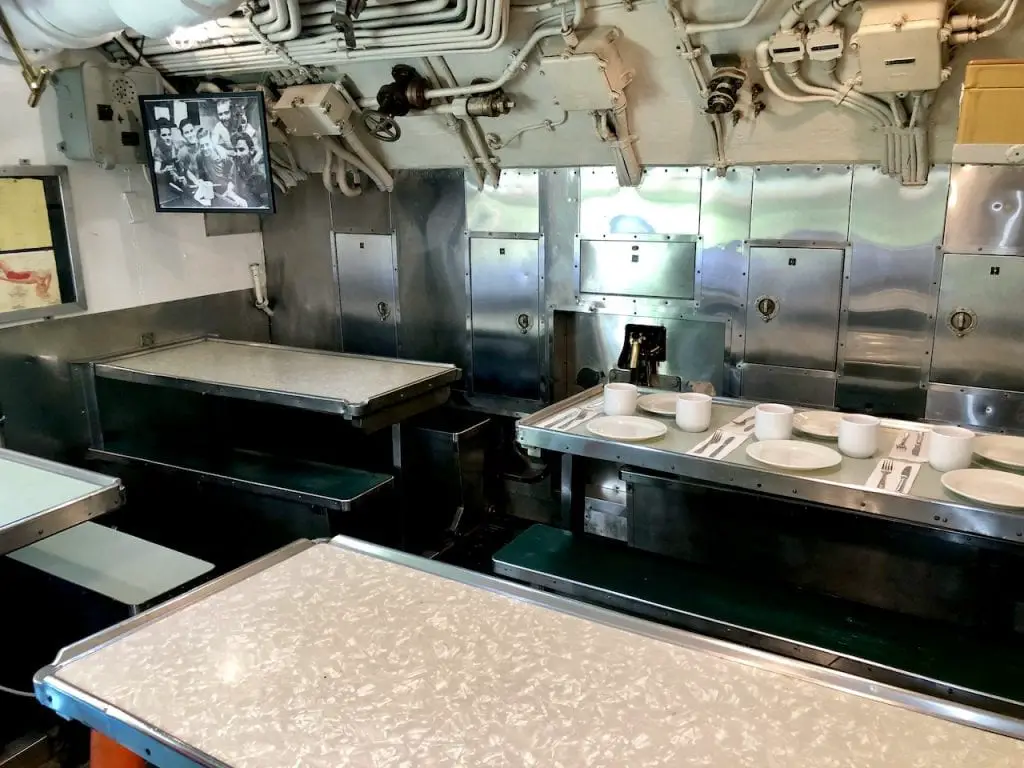 …the kitchen and dining rooms… 
…and back up through the front torpedo room.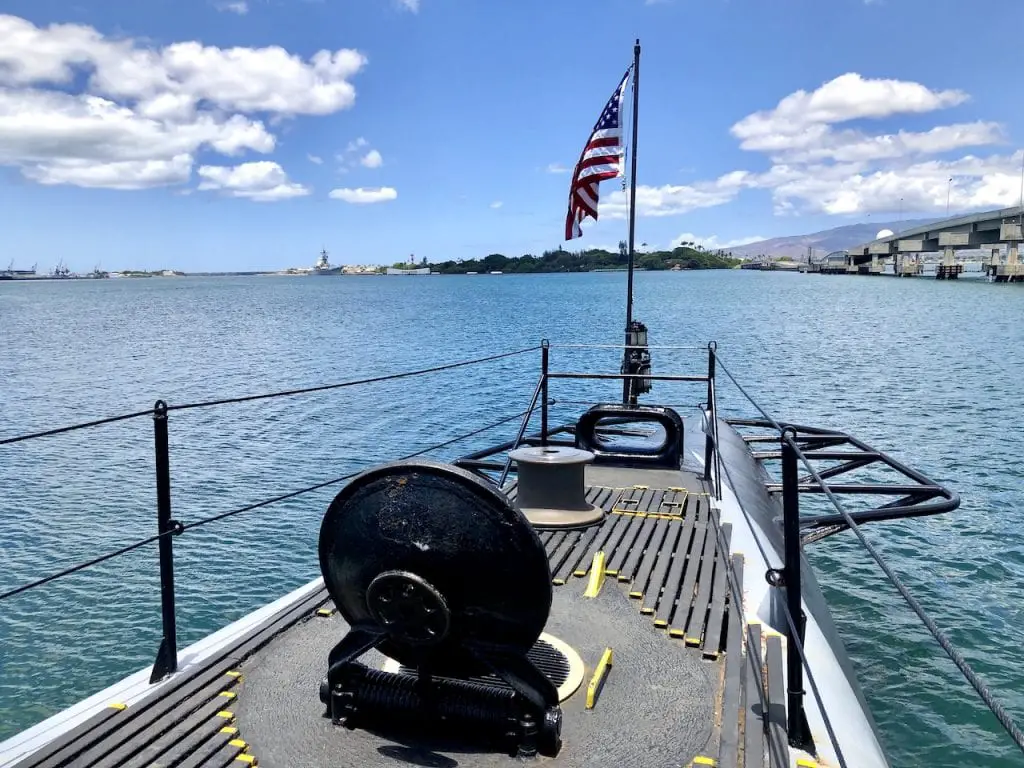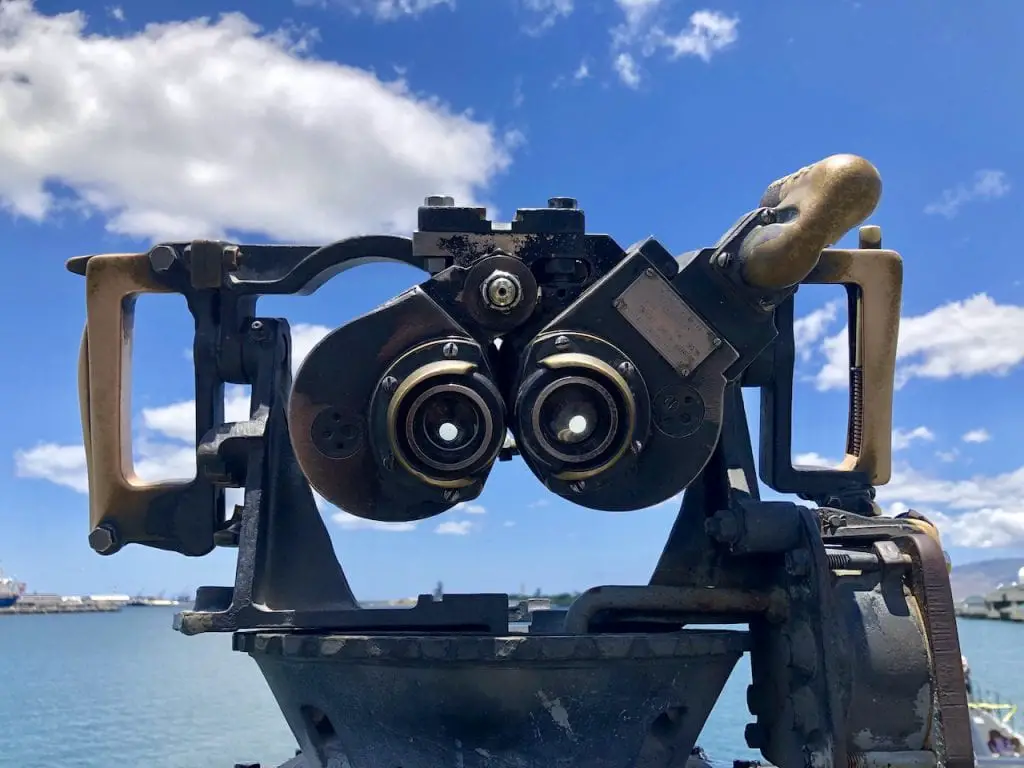 Back on deck, we realized how much of a war machine the USS Bowfin truly was, when we looked through the aiming binoculars and felt like the island across the bay was just one push of a button away from an explosion. 
Battleship Missouri Memorial 
Our third visit of the day was a short bus ride away and took us to the Navy base where the Battleship Missouri is docked. 
A de-commissioned ship, which was not at port during the Pearl Harbor attack, and only a third of the size of the USS Arizona, she is an impressive warship waiting to be explored.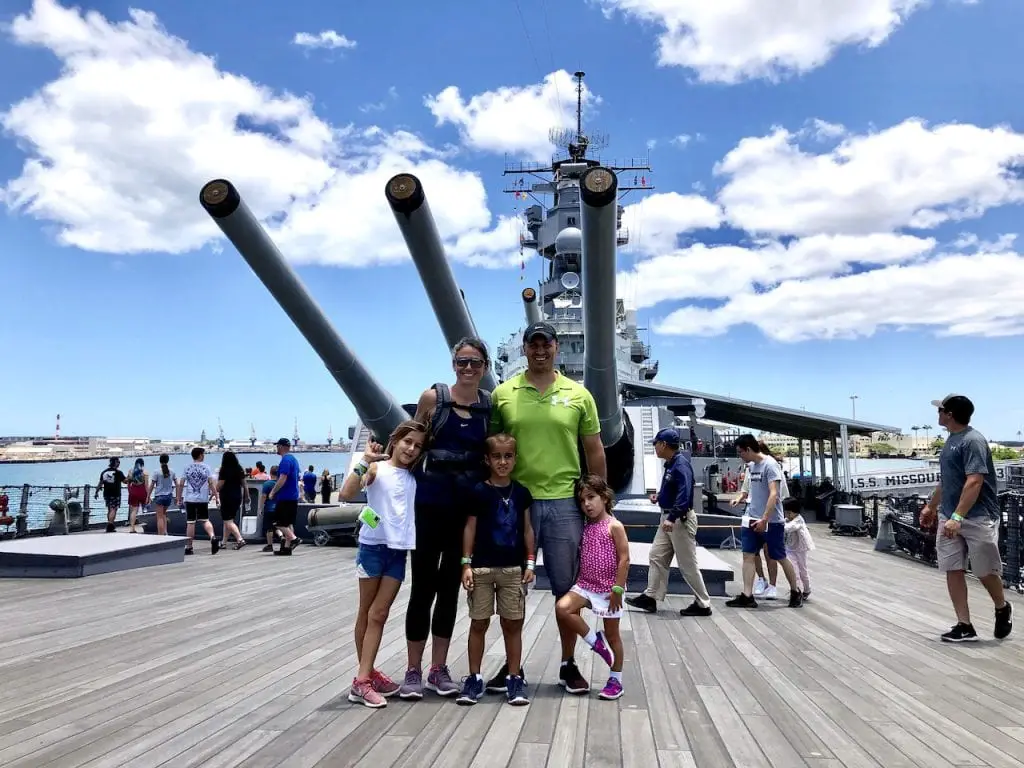 We were mind-blown by the authenticity of our visit. We were given free access to the battleship, only asked to follow arrows and move along the marked path. 
We started exploring the outside decks, amazed at the size of the battleship and her canons. 
We felt her power and feeling of invincibility. With machine guns aimed at the sky along her side and six powerful canons at her top, we understood her splendor.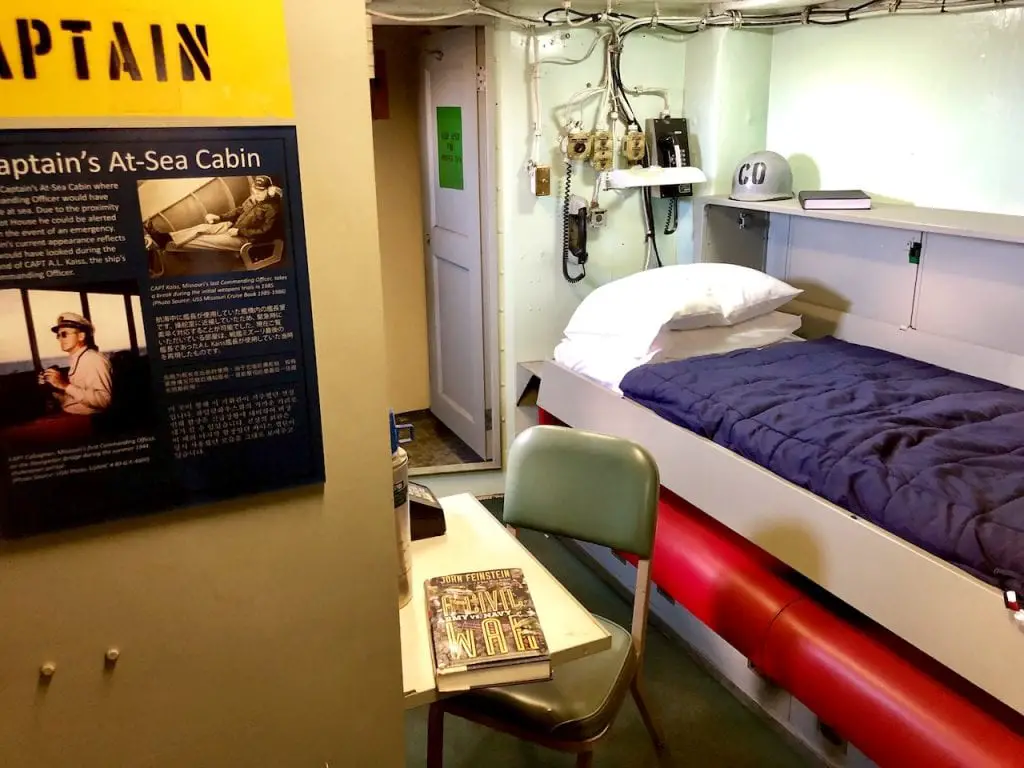 Once inside the ship, we navigated from naval officers' private quarters…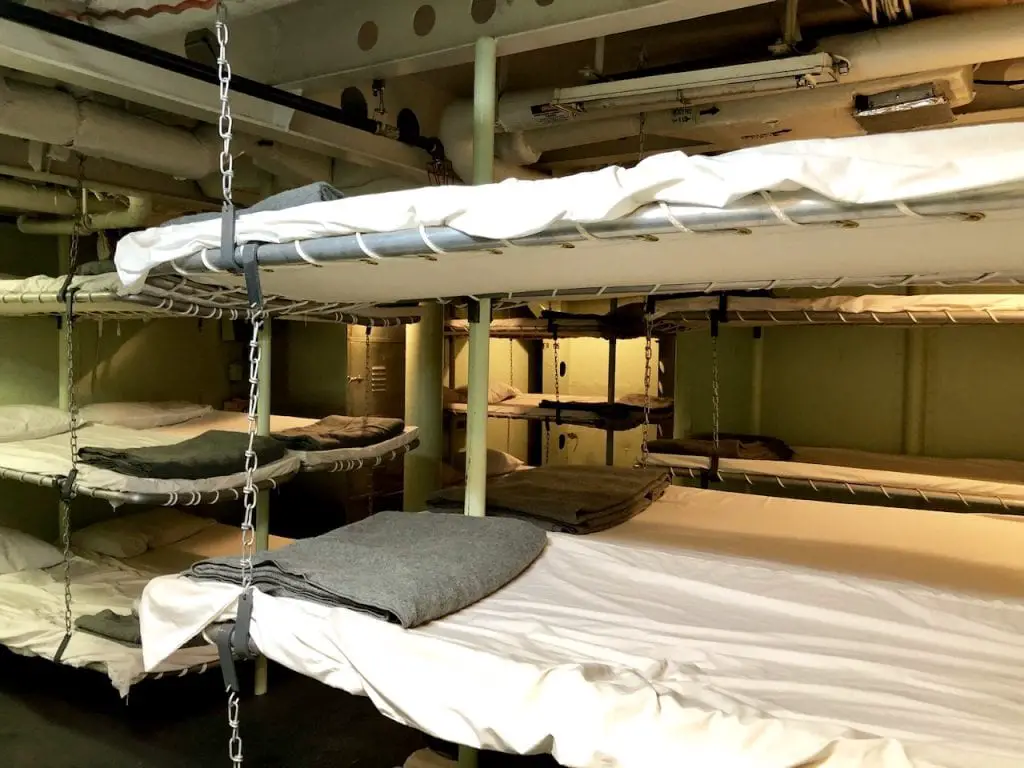 …to lower ranked Navy sleeping quarters.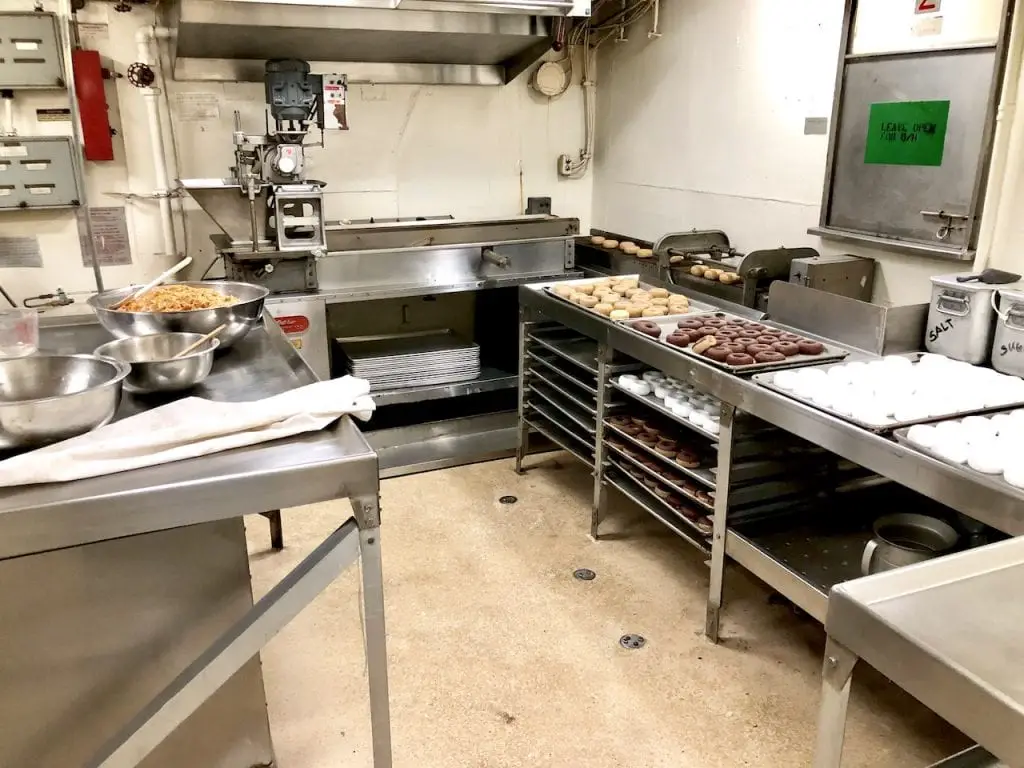 We visited the extensive kitchens and dining rooms, serving several thousand meals a day. 
The United States Postal Services even has its own office on board the battleship Missouri. 
While on board the battleship, we knew and felt that she was built for the hardest of wars. At the same time, it was so hard to imagine her fighting as we walked through this deserted "city on water." Everything was there – from dentist offices to donut shops and libraries. 
Pearl Harbor With Kids
We were blown away by our visit! All of us – kids and adults, boys and girls – could not stop talking about what we had seen and learned that day!
Nothing had prepared us for the emotions we felt. We had not realized we were going to be visiting submarine and battleship, and feeling what it meant to be enlisted on board one of those sea giants. 
We left with a head full of questions and answers and wished for calmer times ahead! 
We paid our respects and thanked those who lost their lives at Pearl Harbor and beyond, those who fight for us today and might not wake up to see tomorrow. 
Pearl Harbor is a great way to teach your children about this piece of history and to get a sense for what war at sea looks and feels like! Make sure to visit when you are on Oahu!
---
Pin this for later!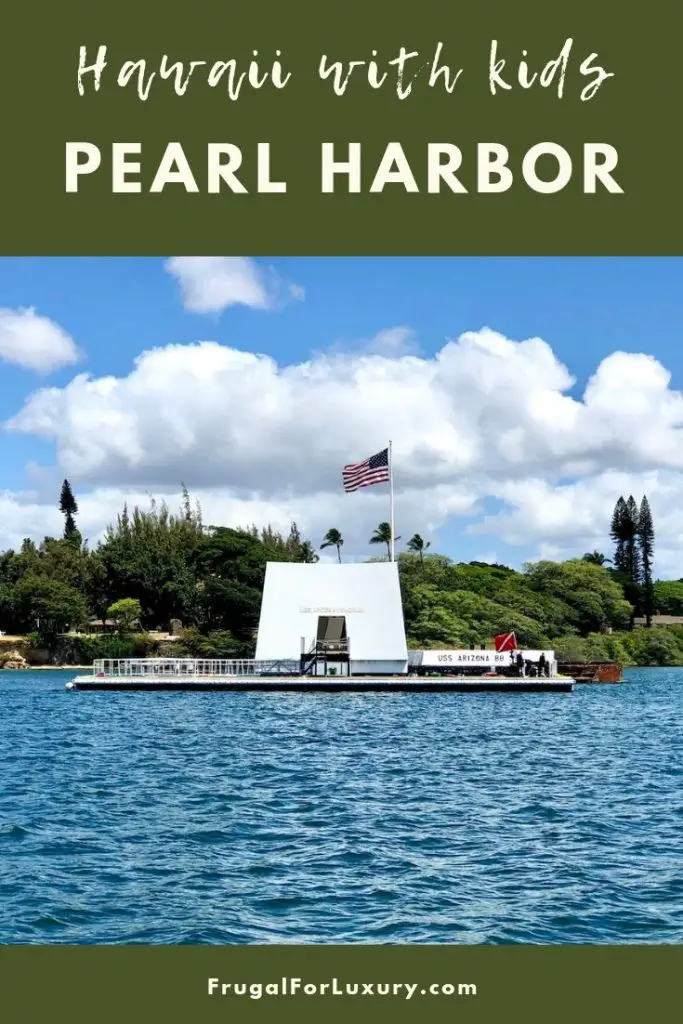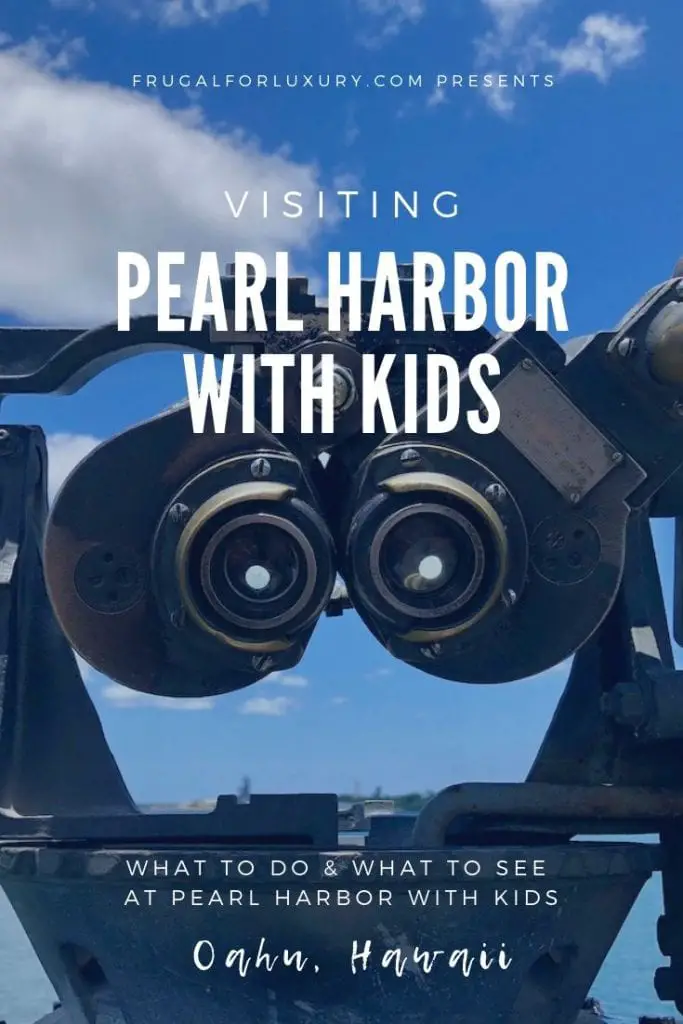 ---
Related articles you will enjoy:
OHANA MEANS FAMILY AT TOA LUAU – OAHU WITH KIDS
OUR TOP 10 OF THE POLYNESIAN CULTURAL CENTER ON OAHU, HAWAII – WITH KIDS
6 TIPS TO GET YOUR KIDS EXCITED ABOUT YOUR NEXT TRIP
If you enjoy reading us, make sure to sign up for our newsletter below!