Whether you are looking for some of the most beautiful European beaches or simply longing for winter sun, Algarve is the perfect choice with an average of 300 days of sunshine each year!
Algarve is the region located at the southern-most tip of Portugal, and sure to greet you with warm sun, gentle waves, wonderful Mediterranean food, and a friendly atmosphere!
This is the travel guide to Algarve with kids. As always, all of our recommendations work without children 🙂
---
HOW TO GET THERE
---
The best airport to fly to is Faro – airport code FAO. It became a hub to discount airline Ryanair in 2010 and is reachable from most European cities with airlines including Lufthansa, Norwegian, Eurowings, British Airways, EasyJet, Aer Lingus, and more. From the American continent, check Air Transat for flights from Toronto.
With many discount airlines flying direct to Faro, it is a cheap destination for a sunny escape.
---
WHERE TO STAY
---
The Algarve has amazing accommodations. Most hotels boast gigantic rooms – usually featuring a full kitchen and bedroom separate from the living room.
You will find the rates to be more than fair for the location and amenities!
Cascade Wellness & Lifestyle Resort
Beautiful property in Lagos, Portugal, Cascade Wellness & Lifestyle Resort offers two pools, including a zero-entry sandy pool, ideal for small children. The avid golfers will love hitting balls and practicing their short game at the on-site driving range and putting green.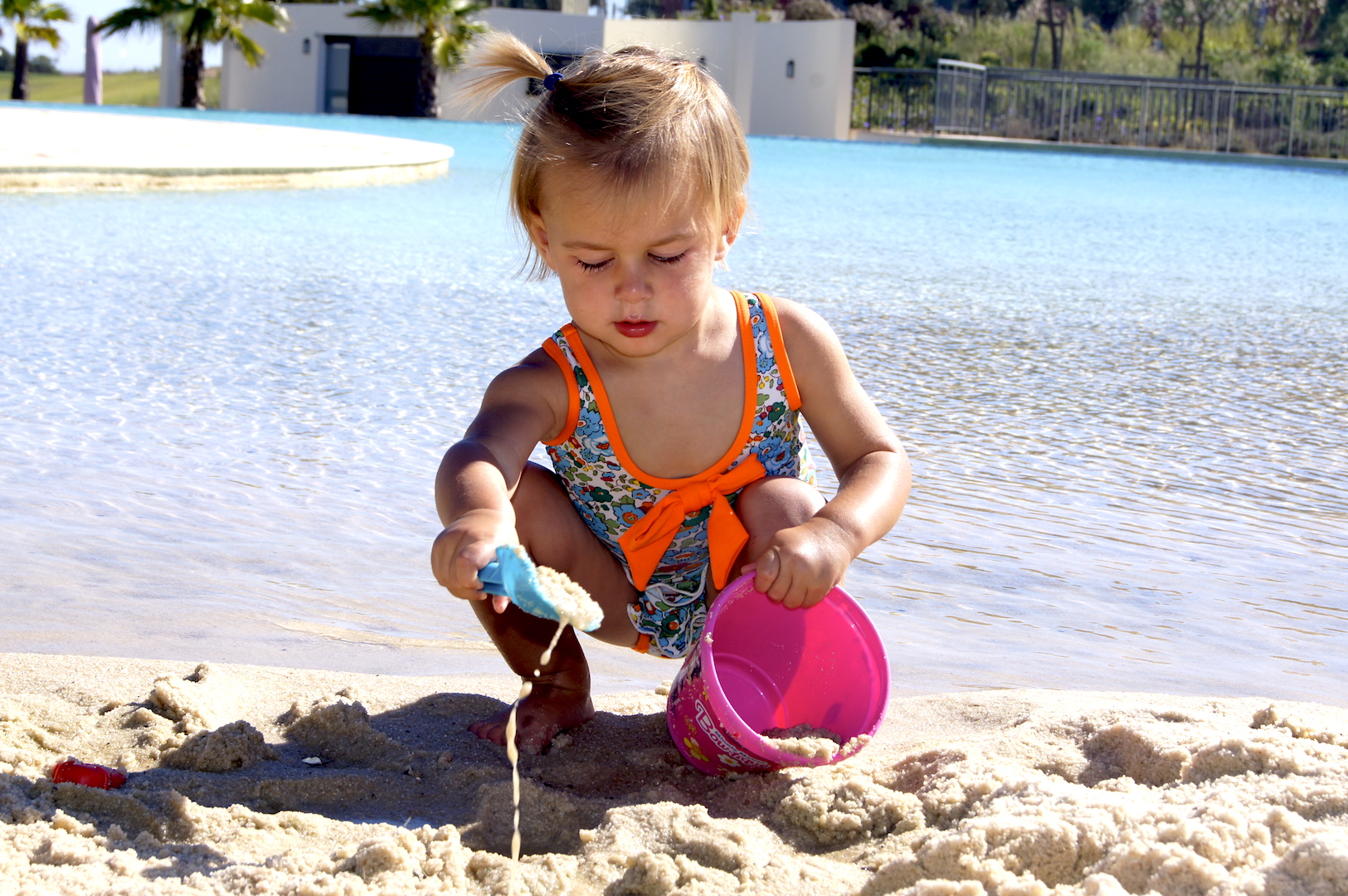 Choose the breakfast package and enjoy the morning treat on the outdoor sun-bathed terrace.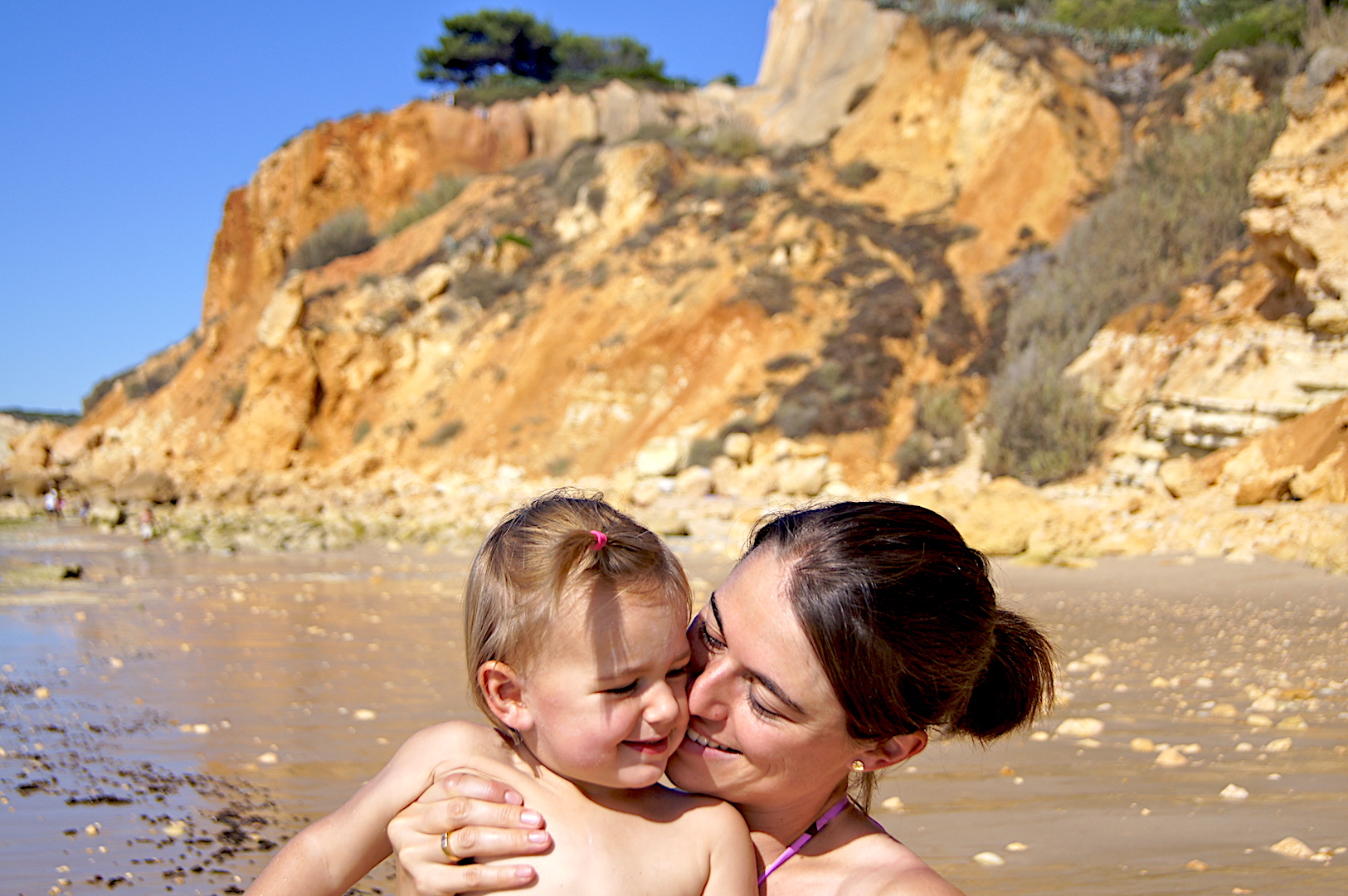 Because beach time is a must in Algarve, soak in the sun at the resort's beach. It is a beautiful hike from the resort and you will be rewarded with one of the most beautiful beaches in Algarve.
Related: Cascade Wellness & Lifestyle Resort
Club Med Da Balaia
Located in Albufeira, Portugal, Club Med Da Balaia is Club Med's beach-front Portuguese property.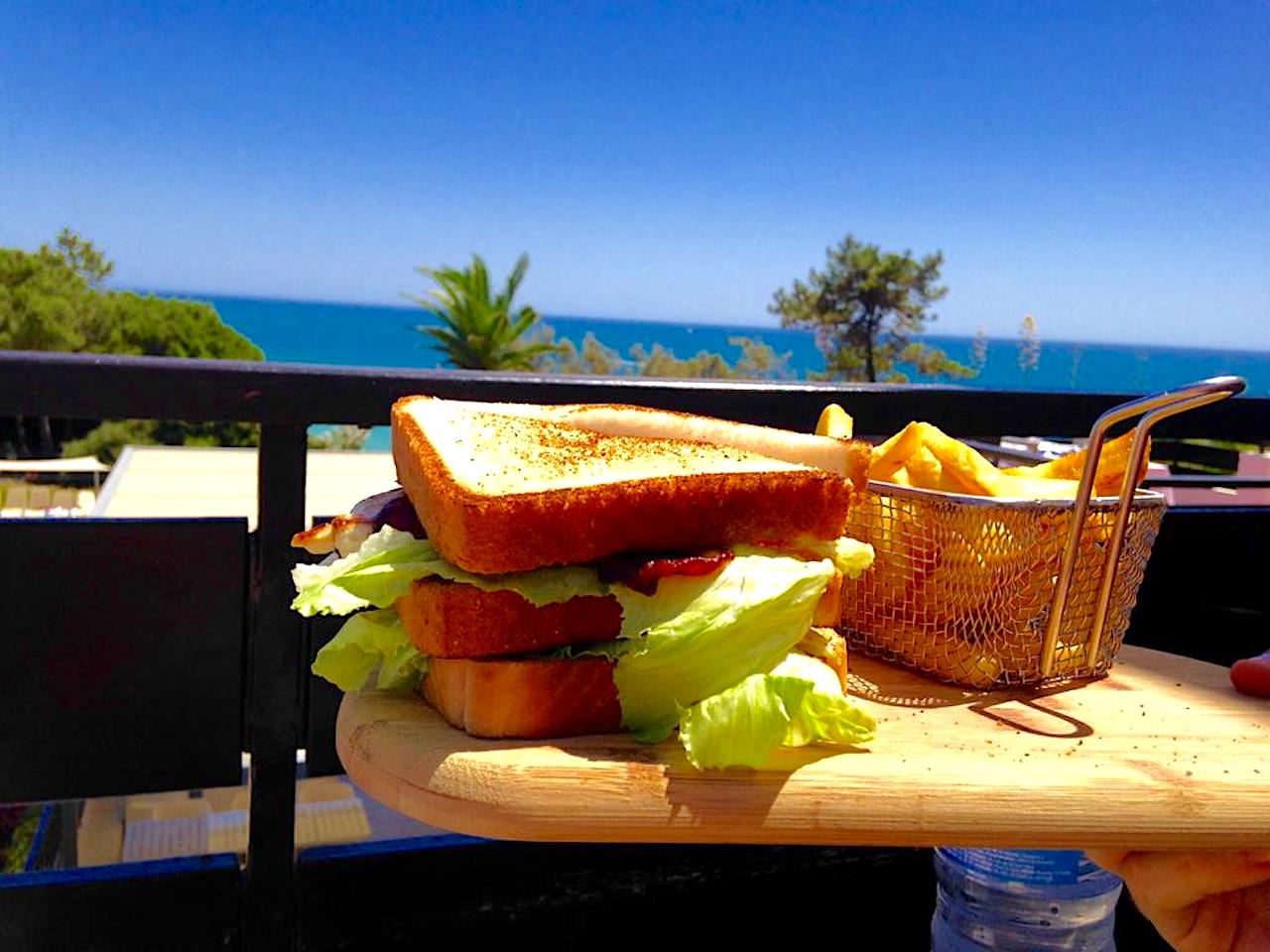 As with all Club Med resorts, you will enjoy the all-inclusive experience, including all meals, drinks, snacks, activities, and entertainment.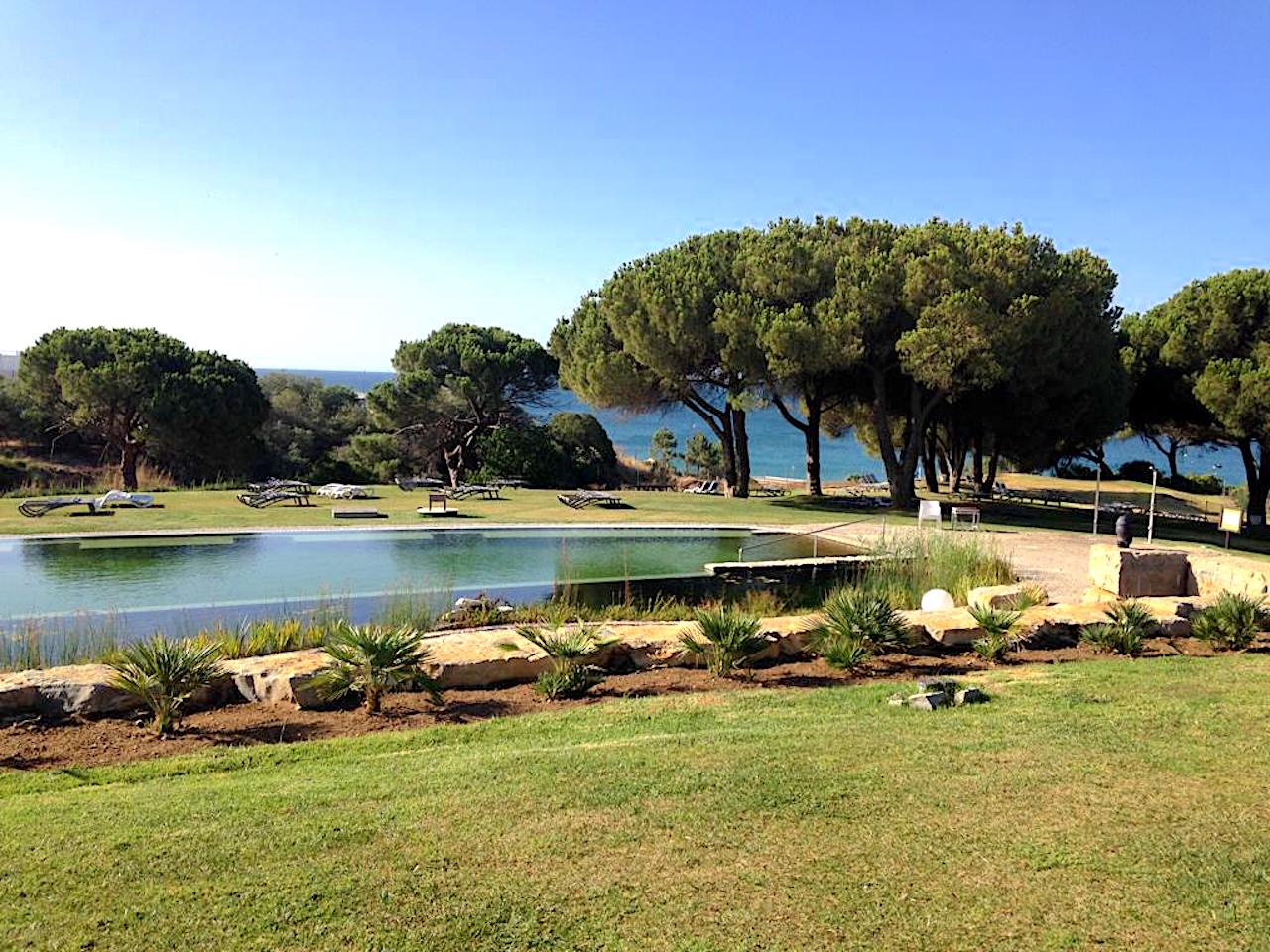 Perched on top of a characteristic red cliff, Club Med Da Balaia is great for golf, flying trapeze, tennis, archery, and fitness classes. Its kids' clubs make it the perfect destination for families. Children ages 2 and up are looked after by caring G.O.'s and taken on a myriad of sports and activities, giving Mom and Dad much needed time off. Club Med Da Balaia also offers an a-la-carte Baby Club for the 4 to 23 month-olds.
Related: How to choose the perfect Club Med resort
Vila Vita Parc Resort & Spa
Right on the beach, Vila Vita Parc Resort & Spa is a beautiful property, reminiscent of a luxurious Mediterranean village, and located in Porches, Portugal.
With large manicured lawns, stunning pools, and refined suites, choose the accommodation that fits your family, whether a deluxe room or a 5-bedroom villa with private pool.
Enjoy the wonderful food and views from the ocean-front restaurants – the perfect setting for unforgettable family memories. Packages come with free breakfast for a worry-free vacation. The kids will love the Annabela's Kids Park from age 4. Natalie's Crèche looks after babies as young as 6 months for an extra fee and the hotel offers babysitting options on request.
The 5-minute walk down to the secluded beach rewards you with its white sand, nestled inside a beautiful creek.
---
WHAT TO SEE
---
From the Faro airport, you will spend most of your time on the western side of Algarve. Before you do so, drive east all the way to the Spanish border and pay a visit to Castro Marim.
Castro Marim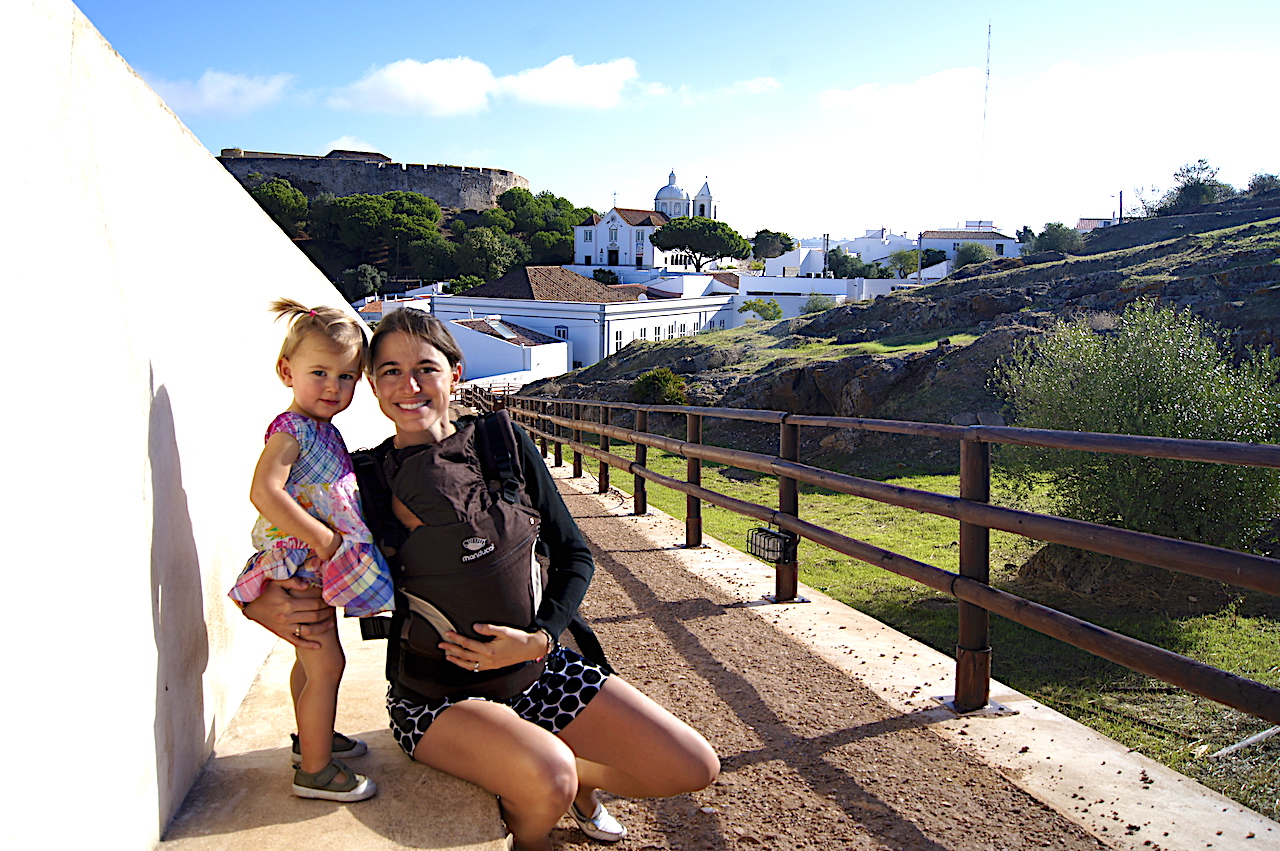 Off of highway A22, Castro Marim is on the border to Spain. Park your car in the village and enjoy a casual walk alongside the paved streets. Take a minute to sit down with a local pastry and watch life unroll slowly. Your walk will take you by a splendid white church – Igreja Matriz Castro Marim – and up to the castle – Castelo de Castro Marim – where you will discover ruins and let yourself be transported to another time.
Faro
Faro is the capital city of the Algarve and a beautiful town to discover. Plan a couple of hours, park near the marina, and make sure you see:
Arco da Vila: a 19th-century city gate, through which you enter Faro's old town and make your way through the old city's charming streets
Medieval cathedral: Catedral de Faro – Igreja de Santa Maria. Dating back to the 13th century, it is a must-see while in Faro and a few steps from Arco da Vila
Cidade Velha: a 2-minute walk from the cathedral, this beautiful little street takes you through the charming old town, a stark contrast with modern Faro

Muralhas de Faro: as you venture out of the old part, walk along the remains of the fortification walls

Fish and produce market: most Algarve towns have their own fresh produce market and they are great to stock up on delicious and fresh fruits. Since most hotel rooms have a full kitchen, you can definitely use the markets to stock up on produce, cheese, and fish and keep them fresh in your fridge
Lagos
Lagos is a very cute coastal town with great and inexpensive restaurants. Park your car on the free parking lot, located at the top of the old town, alongside the fortified walls – Parking Gratuito Lagos @ 8600-315 Santa Maria, Portugal. From there, explore the town by foot and walk all the way to the main plaza – Praca de Gil Eanes.
Visiting Lagos in the late afternoon is always a good idea. The town turns into a vibrant celebration of music, drinks enjoyed outside, cooler temperatures and authentic restaurants serving some of the best fish you'll ever eat.
Fortress of Sagres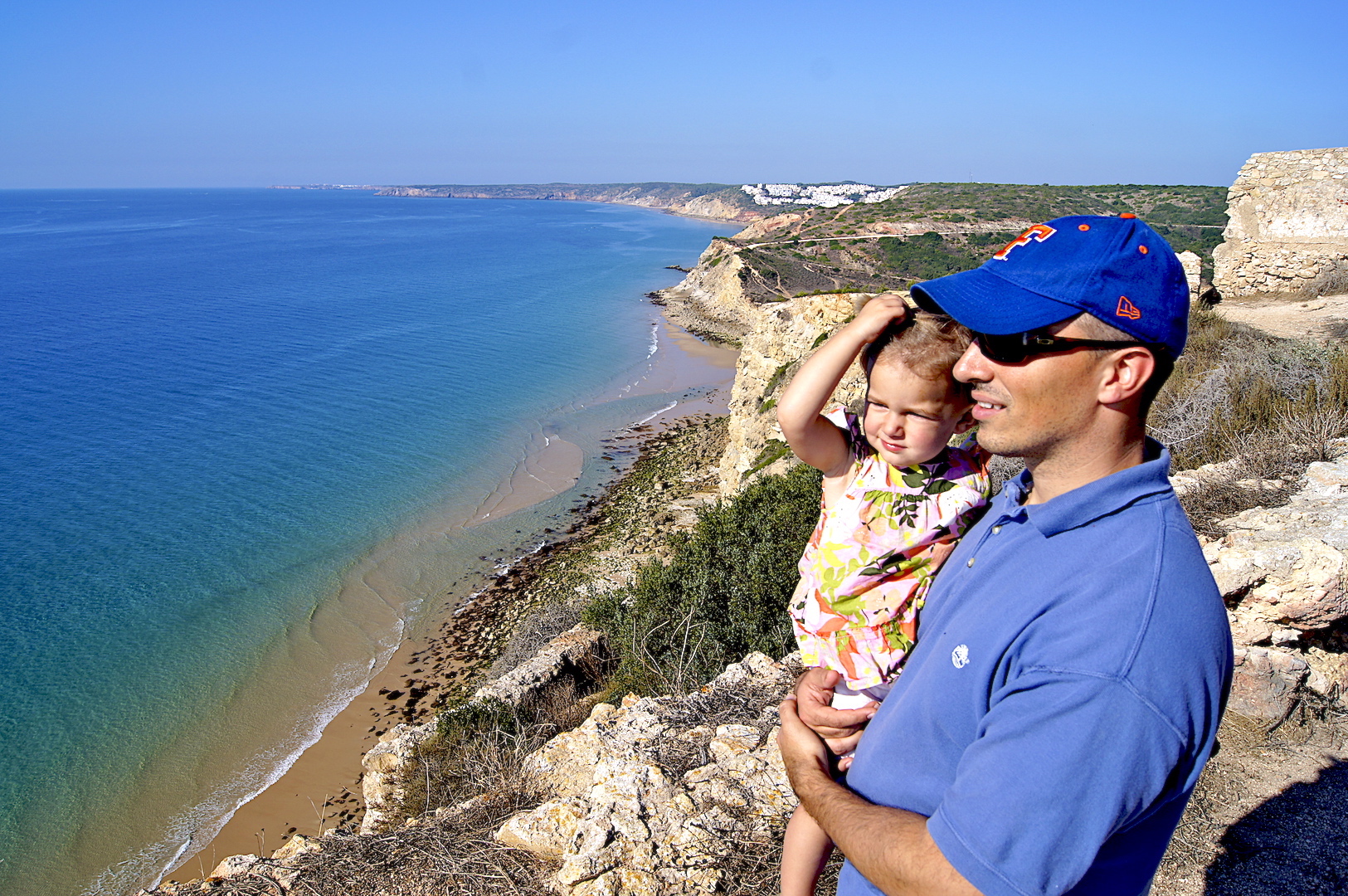 Sagres is at the western tip of the Algarve region, and pretty much the south-western tip of Portugal. It is known for its local beer and fortress. Perched at the top of the cliff, the sea fort offered the Portuguese a bird's eye view on the Atlantic. Built in the 15th century, it is made of a single fortified wall and stands on top of three natural cliffs, protecting its inhabitants.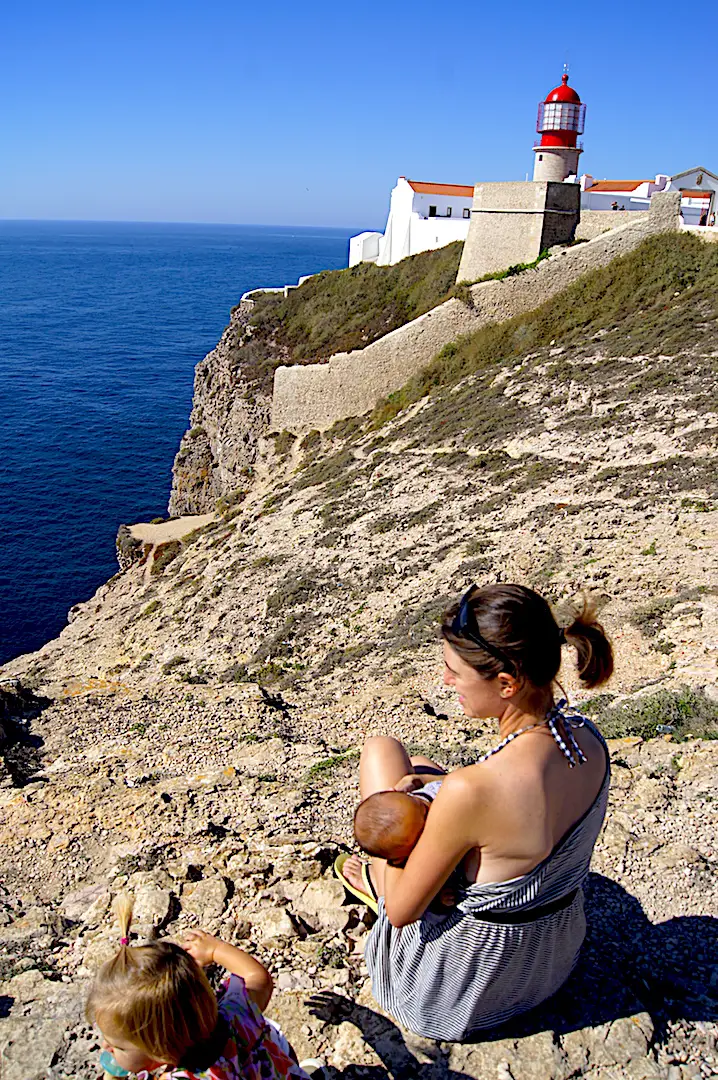 Once there, enter the fort and walk its grounds all the way to the Cape Sagres viewpoint. The fort itself is very well preserved and you will love spending a couple of hours exploring and seeing the coast and the endless Atlantic waters. You might even see a few locals fishing nearly 500 feet below their feet!
Beaches
I kept the best for last! I know you're there for the beach, and rightfully so!
In my opinion, some of the most beautiful beaches in Europe, you will have endless choices in Algarve. Those are our favorite beaches:
Praia do Canavial, Lagos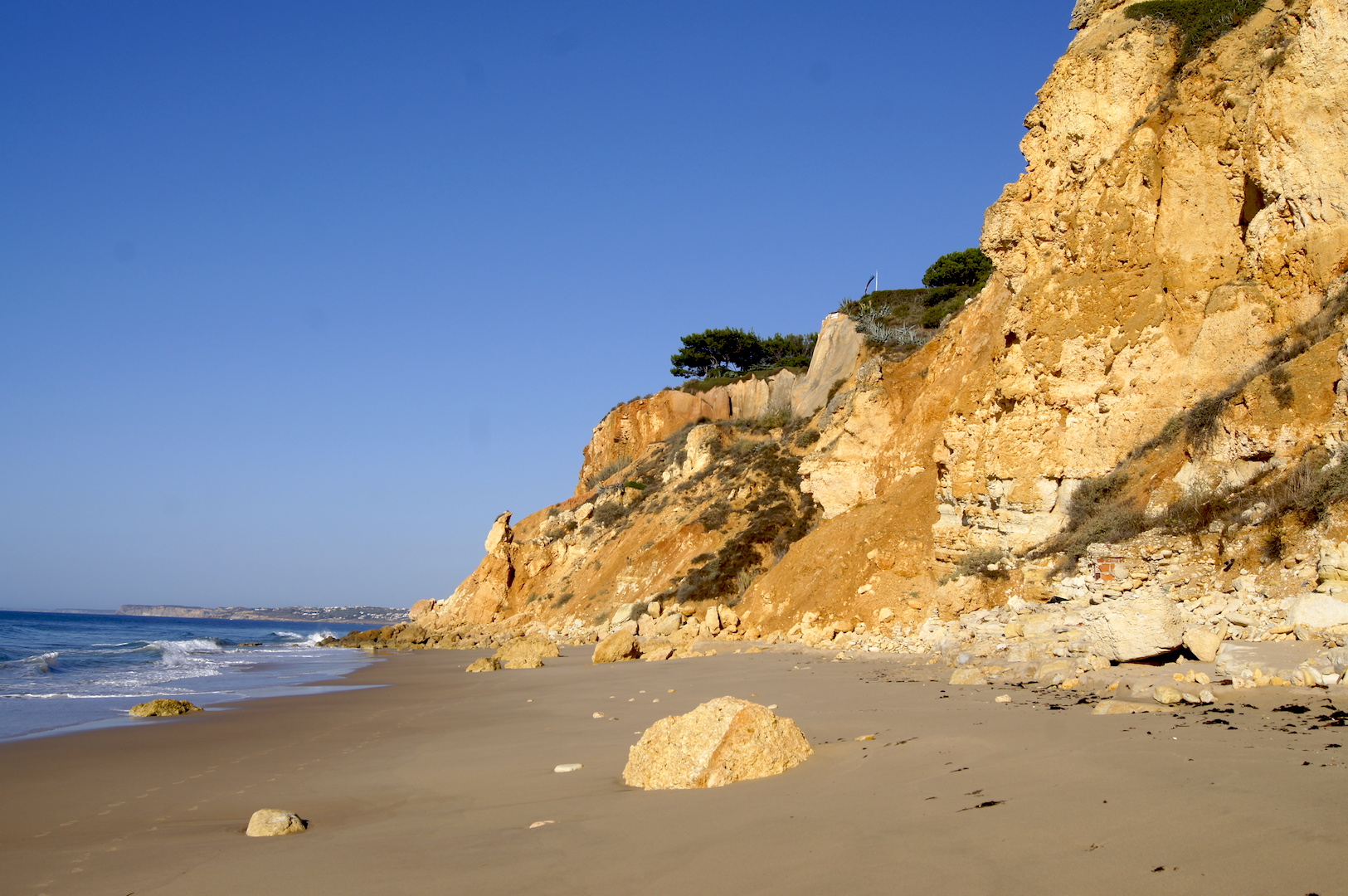 This is the beach accessible from Cascade Wellness & Lifestyle Resort, and definitely our favorite beach for many reasons. If you are not staying at the hotel, you will find a small parking lot at the top of the cliff. It is not the easiest beach to access, which means that it is super quiet. If you are traveling with small children, try to carry them in a secure baby carrier and take a backpack to keep your hands free. The majestic golden cliffs, mild waves, soft sand, and its own hidden cove stole our hearts! Sunsets on Praia do Canavial are quite the show!
Praia do Barranco, Raposeira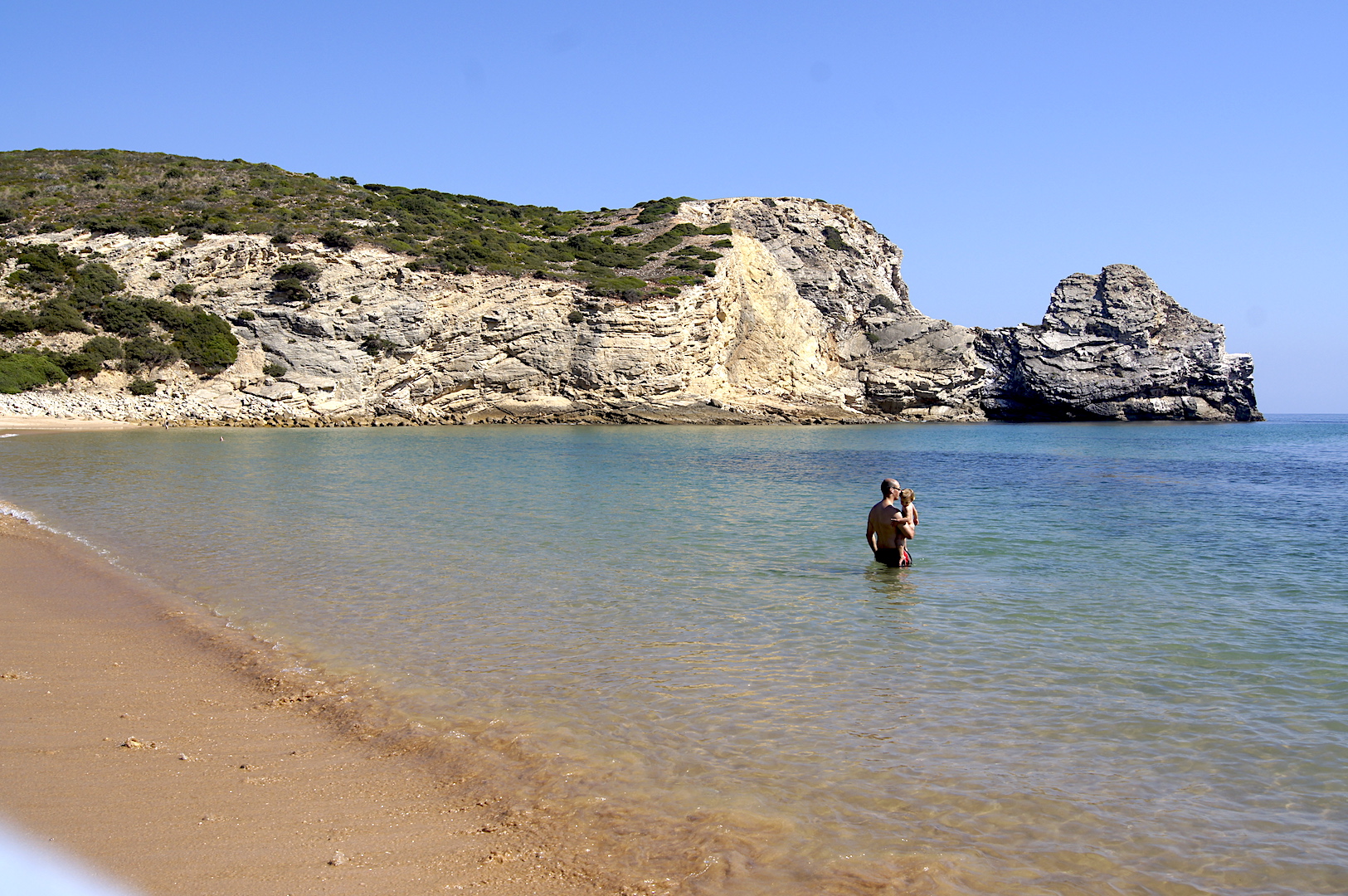 Secluded little haven, you can expect a very quiet and natural environment. The occasional camper van is parked here and you will love everything about this hidden beach. The golden sand, warm and shallow waters, make it the perfect environment for a relaxing time with kids!
Praia do Carvoeiro / Algar Seco, Carvoeira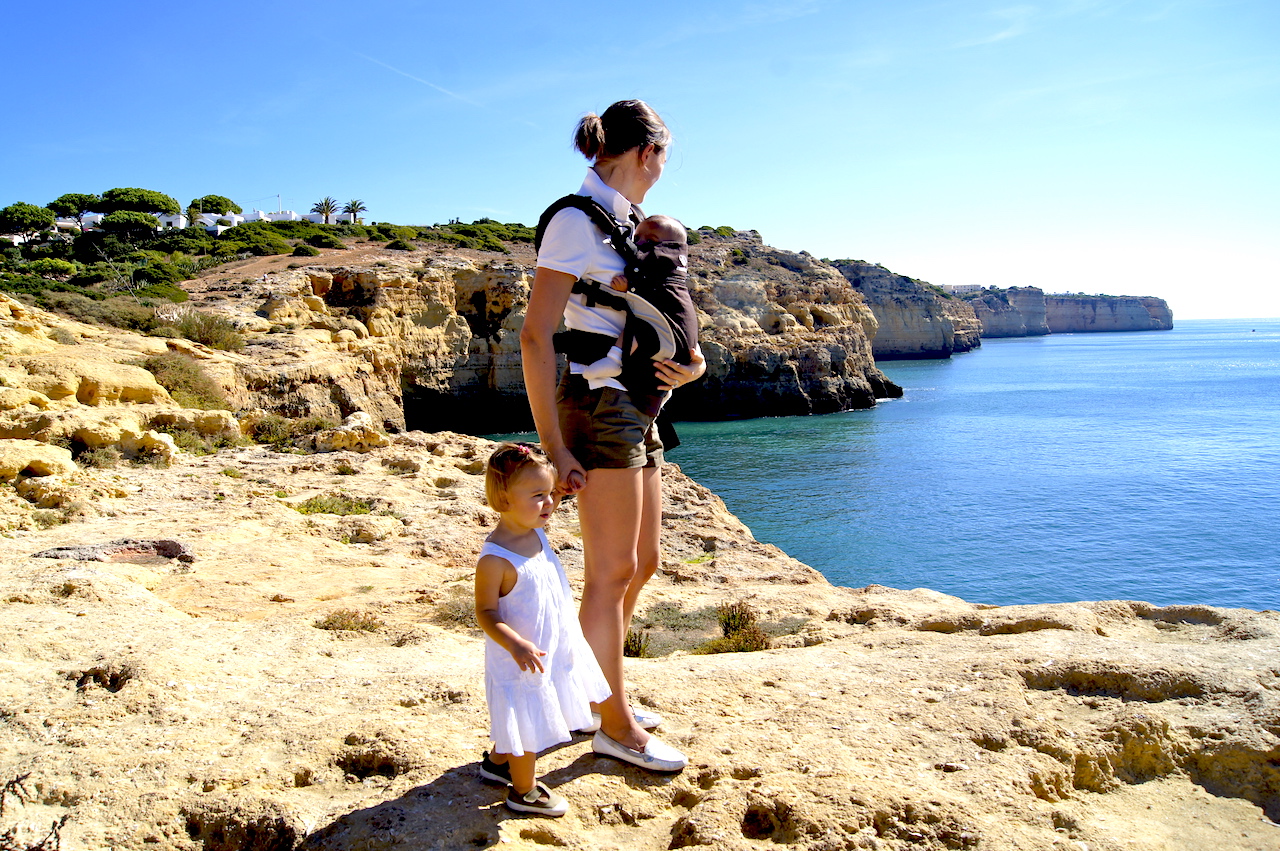 The walk down to the ocean on the Altar Seco Cliff Walk needs to be on your schedule! Make sure you hold on to any young child's hands or use a baby carrier, but don't let the kids stop you from seeing this natural wonder. The town has built boardwalks and carved stairs into the stone, leading you to a succession of natural caves.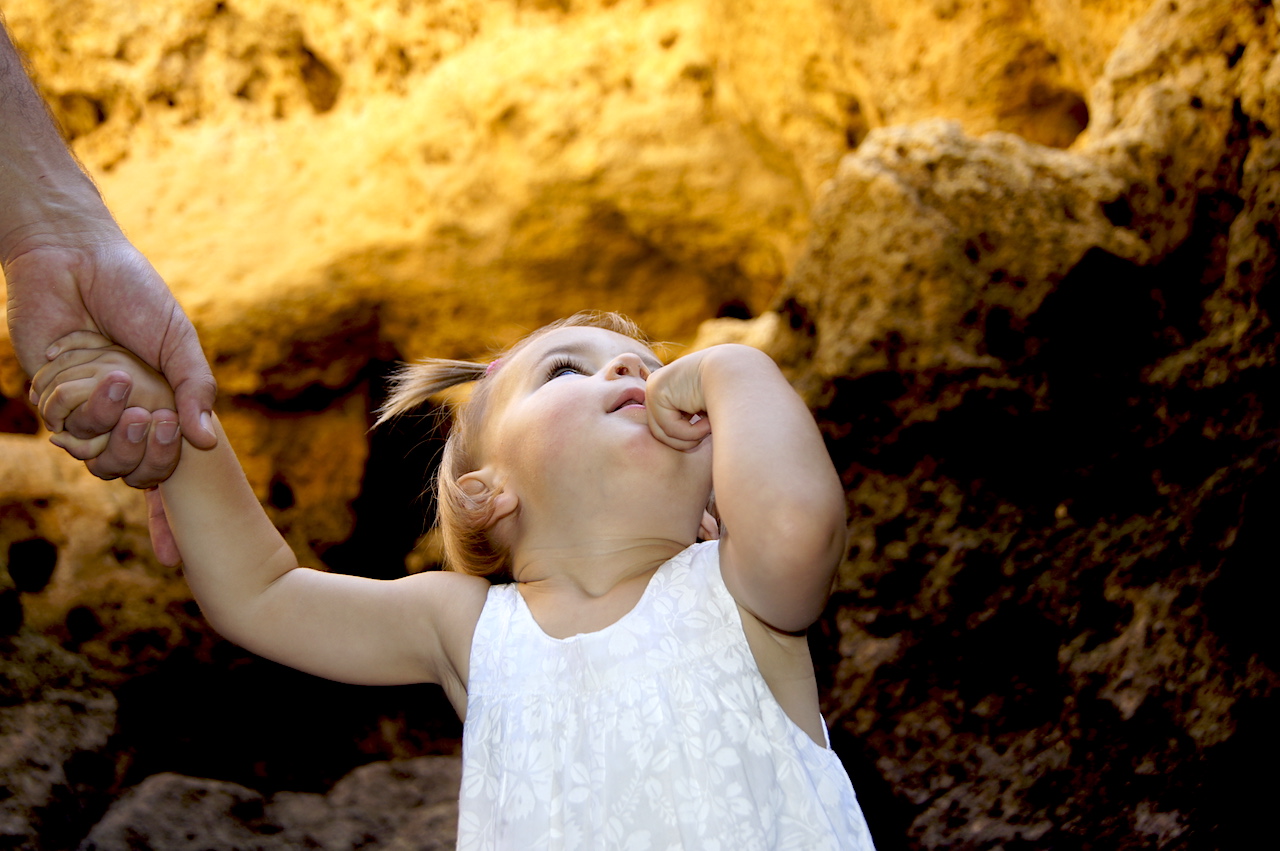 A few minutes west of Algar Seco, you will enjoy the beach of Carvoeiro, easily accessible by car and with children.
---
WHERE TO EAT
---
Portuguese food is amazing and you are in for a treat. Typically more casual than other European countries, restaurants are also cheaper and serve freshly caught fish.
Casinha do Petisco, Lagos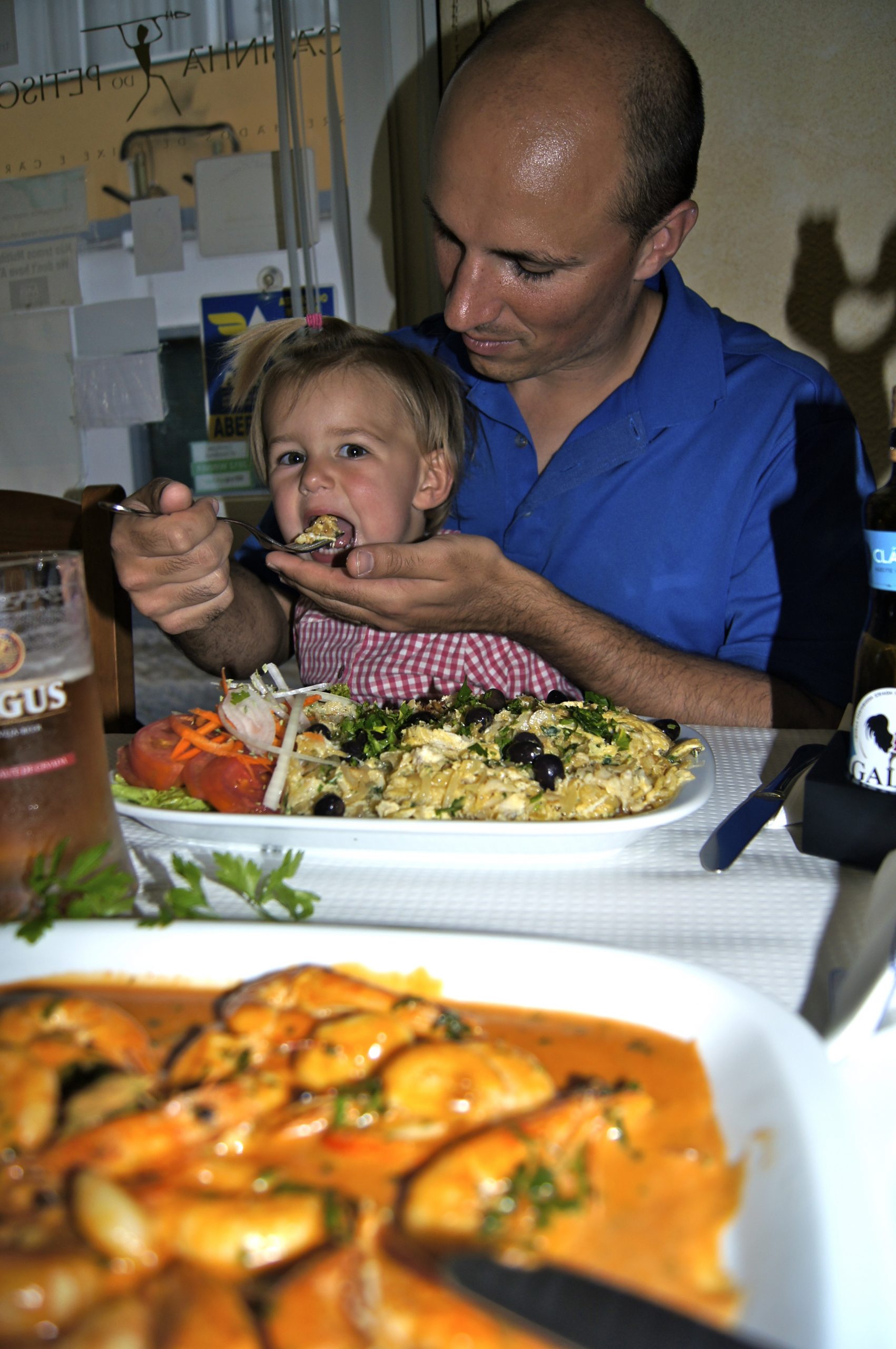 As you walk through Lagos, find this little gem and locals' favorite! They do not take reservations so make sure to come in early to put your name of the waiting list, and spend some time roaming the nearby streets while waiting to be seated.
You will love some of their meats in sauce, which boast flavors full of local spices and olives. Believe me when I tell you it is well worth the wait! You will be coming back!!
Restaurante Cachoa, Lagos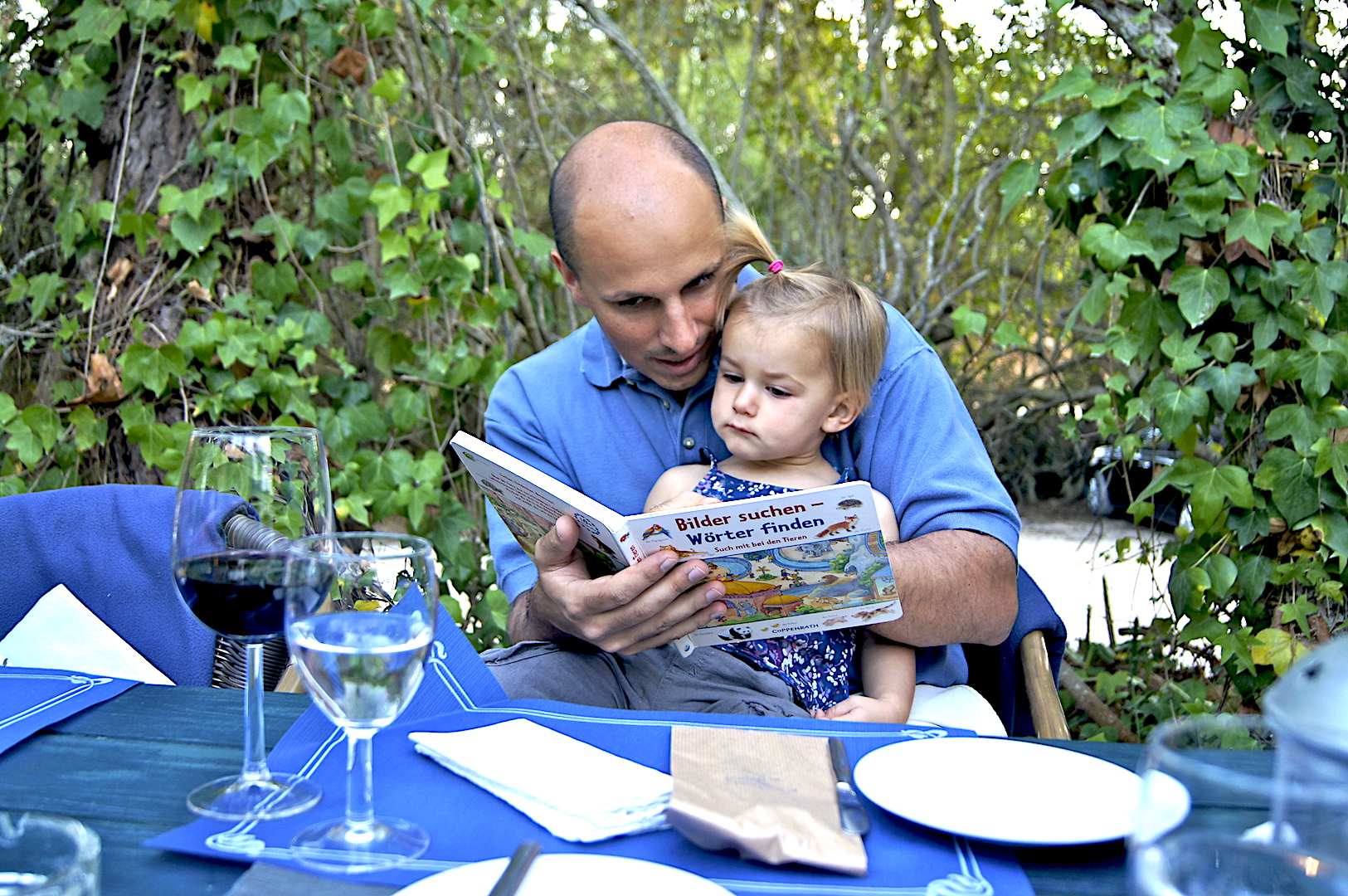 If you're looking for a more intimate and upscale dinner, you will fall in love with Restaurante Cachoa. Hidden inland Lagos at the end of a dirt road, sit outside and enjoy local flavors around a candlelight dinner.
Bistro Rainha, Silves 
Don't let the simple look of this restaurant fool you, it is one of the best restaurants in Algarve. Located in Silves, a bit further in land, between Portimão and Faro, you will be surprised by the menu and mouth-watering flavors. The boar and monkfish are true pieces of art!
---
KNOW BEFORE YOU GO
---
A few good-to-know's before leaving for Algarve:
1- Children and adults alike, need to wear a swimming cap to enter hotel pools. If you have forgotten yours, most hotels sell them. You can also buy nicer quality ones at the local Decathlon store!
2- Nudism is allowed and practiced on most Algarve beaches. You'll get used to it quickly!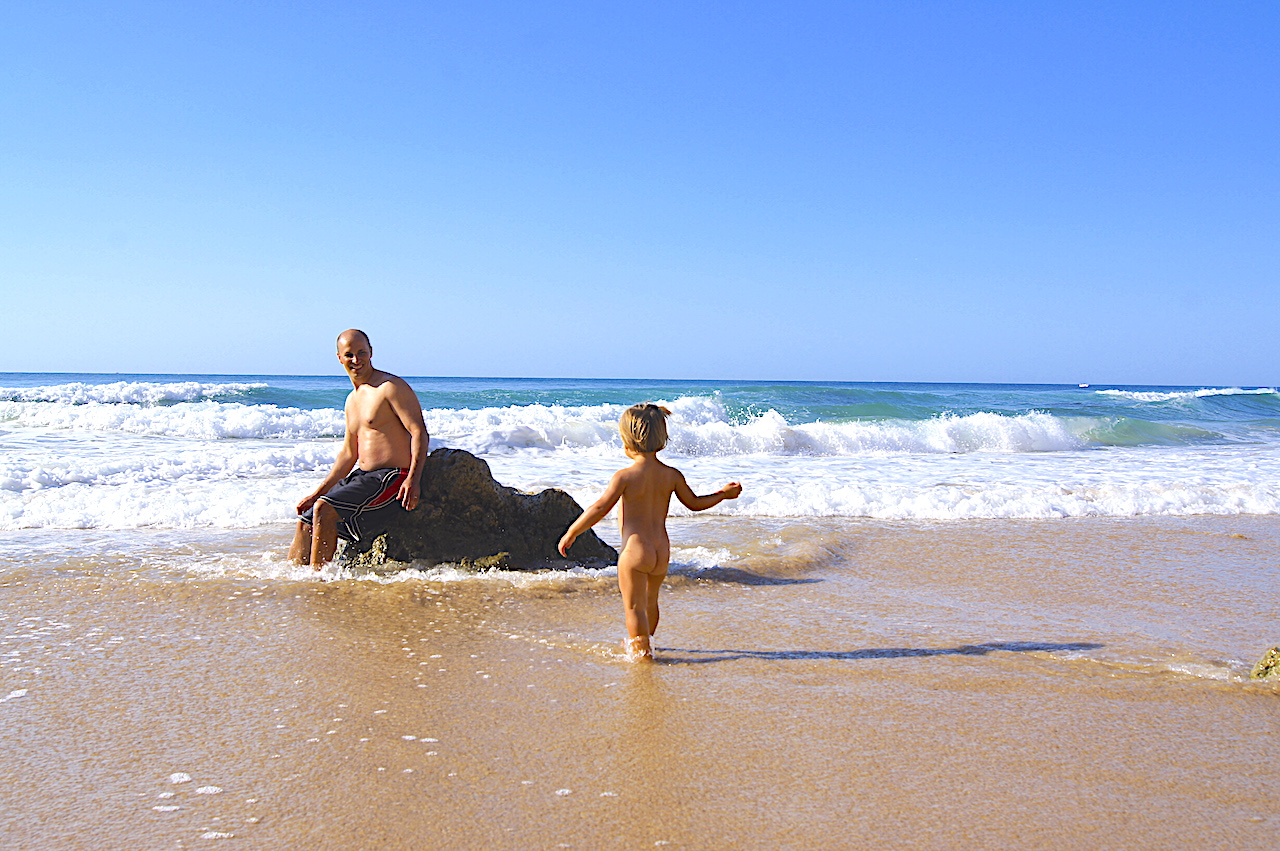 3- If you are able, try to visit right after the summer to avoid crowds and enjoy great temperatures. September and October are wonderful months to visit!
Any questions about the region, leave a comment below and I will be happy to help you! 
I hope you enjoy the Algarve as much as our family has. We still refer to it as one of our favorite family trips! Bon viagem! 
---
Don't forget to pin me and share on social media!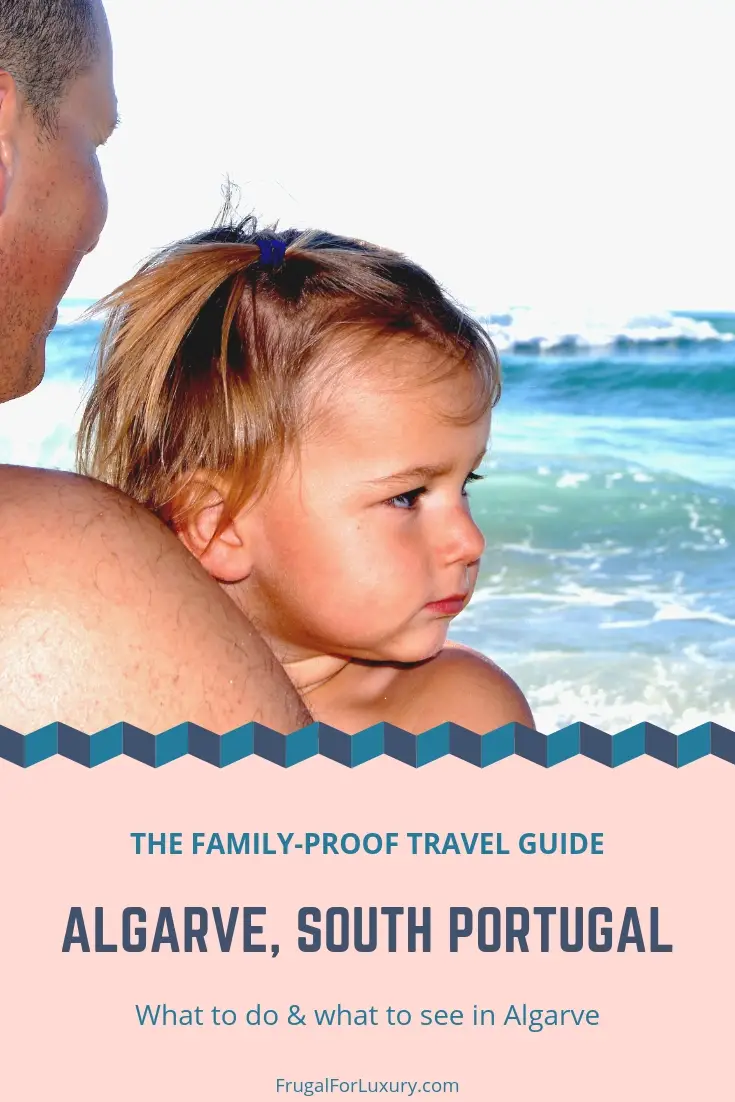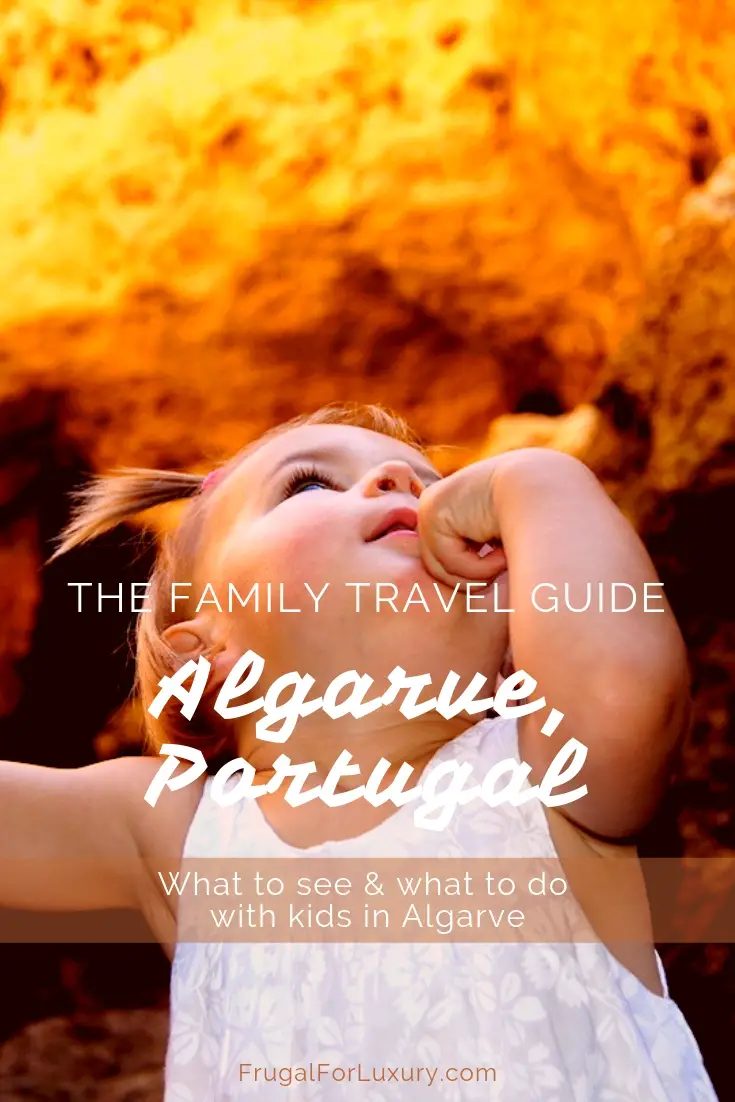 ---
Related articles you might enjoy: 
Club Med Columbus Isle
Ibiza – The Natural Island We Did Not Expect
11 Instagram-Worthy Beaches Around the World 
The 48-Hour *Family-Proof* Travel Guide to Iceland
If you enjoy reading us, make sure to sign up for our newsletter to stay in the know!