Disclosure: This post may contain affiliate links, which means we may receive a commission if you click a link and purchase something that we have recommended. While clicking these links won't cost you any extra money, they will help us keep this site up and running! Please check out our disclosure policy for more details. Thank you for your support!
If you've been following our Start A Blog series for a little while, you know how much I love using Tailwind to post on Instagram. And just when I thought that Tailwind had it all figured out, they rolled out Hashtag Finder 2.0!
Now, that's worth an article of its own! Remember how I showed you that Tailwind made hashtag suggestions and color-coded them based on how much visibility they think you'll get from each of them?

In Hashtag Finder 2.0, the feature is improved, allowing you to use a bigger diversity of hashtags to help you reach more Instagram users with every post.
Let take a quick look at all the new stuff!!
Related article: Tailwind and Instagram – A Love Story
See Hashtag Finder 2.0 Live
Fresh Hashtags For Each Post
With Hashtag Finder 2.0, hashtags are dynamic and appear as you start typing your post description.



You will see the list evolve and refresh itself as you type. Tailwind is smart and finds the most relevant hashtags for the context you are giving to the posted image.
Dismiss Hashtags You're Not Interested In
In the first version of Hashtag Finder, the list of proposed hashtags refreshed partially with each new hashtag you either clicked on or typed in.
In 2.0, you get to shuffle the hashtags to get a fresh list if you're not happy with the suggestions. A new list of hashtags fitting your description will appear for you to choose from!
And even better, you can dismiss hashtags from the proposed list from the touch of a finger!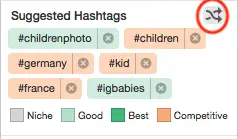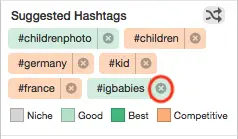 So not only is Hashtag Finder 2.0 able to understand what you are posting about, it reacts to your expectations as you tell it what you like and don't like for your post!
Hashtag Popularity
Just like before, the proposed hashtags are color-coded. You can now hover over the suggestions to see how popular they are and decide whether they are a good pick for your needs!
As always, it is a good idea to have a mix of "good" and "best" hashtags (in green), as well as a few "competitive" ones (orange) and at least one from your niche (grey).
Other Benefits Of Tailwind For Instagram
If you are still unsure whether Tailwind is for you or not, let's look at what makes Tailwind the best Instagram scheduler:
Tailwind is an official Instagram Partner. No need to worry about automizing your feed and being blocked by the platform
Click HERE to read the typical results of Tailwind users. And HERE to read how it launched my Pinterest account!
Tailwind helps you schedule your posts when it knows your followers are most engaged
Add filters and crop your images right in Tailwind!
Schedule with auto-post and let Tailwind publish your single-image posts to your Instagram business profile automatically. All you need to do is to schedule it and Tailwind takes care of the rest. Great, especially if you plan on being offline for a few days and want to keep your feed active! No one will notice a thing 😉
Choose to post with notifications – Tailwind informs you that it is time to post and you can manually post your story and paste the pre-written description!
See a picture online? Tailwind lets you schedule it from the click of a button with its browser extension. Any online photo can be scheduled without the need to save to your device to post, as long as you have the browser extension
As they all say: no tool is worth the investment if you can't study the data. Tailwind gives you access to very detailed analytics, helping you make informed decisions to better engage your audience
Convenience, convenience, convenience! If you are a busy blogger, Instagramer, or business owner, you will want Tailwind's help! They take all of the madness off of your shoulders and let you schedule when you have time, while making sure you never miss a beat!
Still not convinced?
CLICK HERE TODAY TO START A 30-DAY FREE TRIAL and see for yourself how easy Tailwind makes Instagram!
I promise you, you'll be hooked!
---
Enjoyed the article? Make sure to share on social media or pin this for later!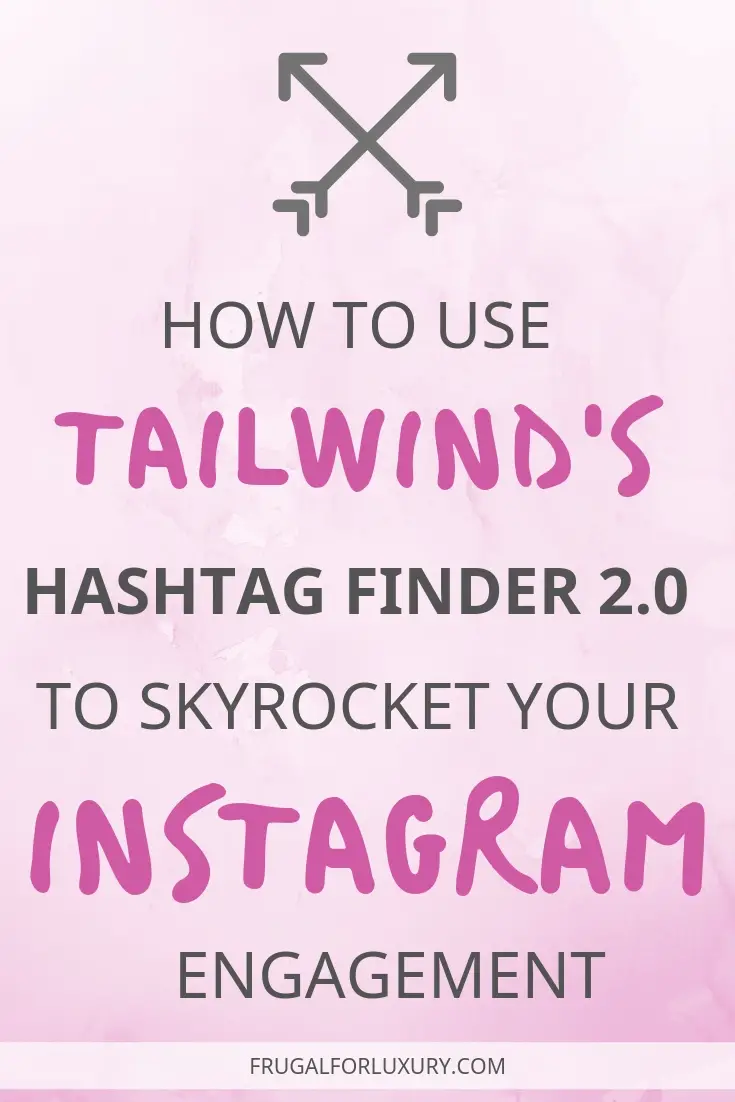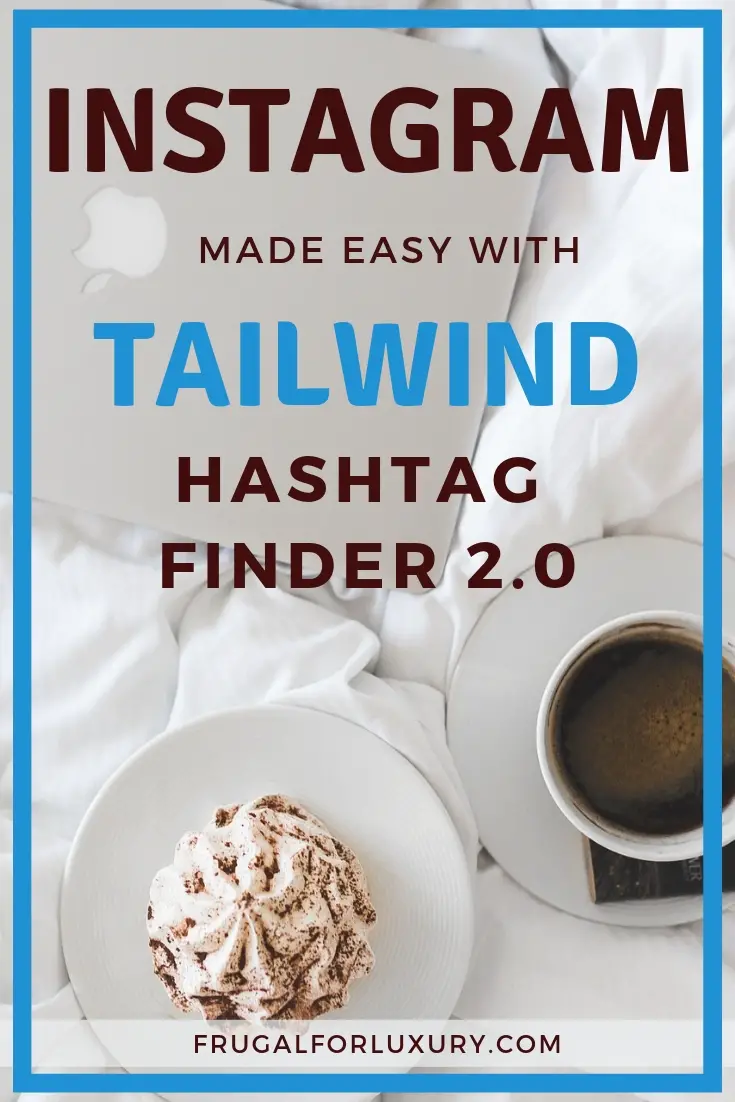 ---
Related articles you might enjoy: 
6 Free Trials and Resources For Bloggers
5 Subscriptions That Will Change Your Life as a Blogger 
Tailwind – A Blogger's Secret Weapon
If you enjoy reading us, stay in the know by signing up for our newsletter!