If I could convince just one of you to hop on a plane and go spend a week in Southern Portugal, that would make my day! We have traveled to beaches around the world and my husband still refers to this trip as "one of [his] favorite beach vacations."
Algarve is the southern-most part of Portugal and Faro is the airport to fly to!  All of Algarve will be just a car drive away. We spent a few days visiting the east side of the region, all the way to the Spanish border. There are beautiful castle ruins to visit, lots of golf to be played, and very nice beaches. But we spent most of our vacation at the Cascade Wellness & Lifestyle Resort in Lagos.
Cascade Wellness & Lifestyle Resort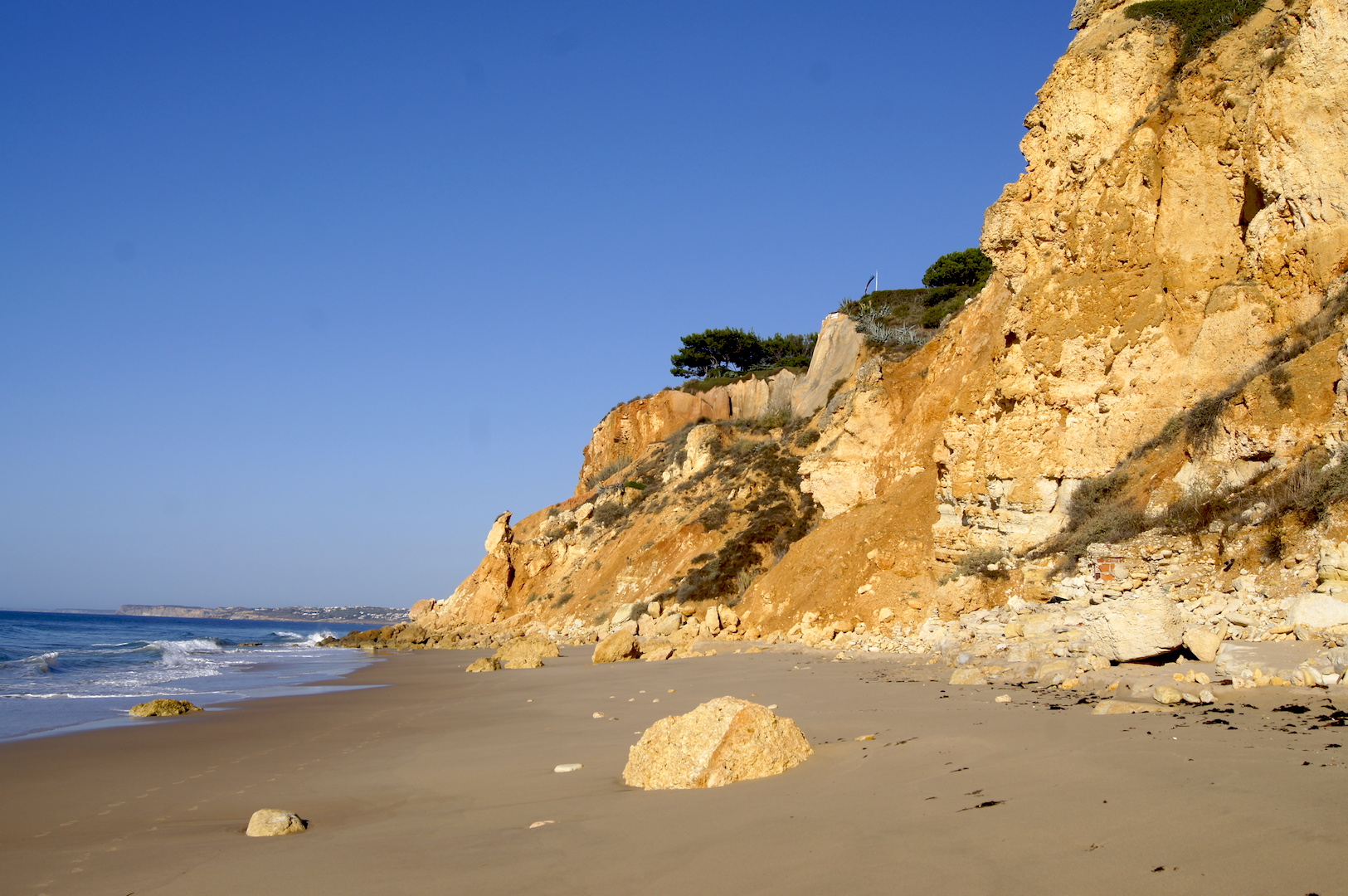 If you're looking for a dream European beach vacation, this is it. We spent five nights at the Cascade Resort and everything was perfect from check-in to check-out. As we got there, we checked into our room, which included a large bedroom, in-suite bathroom, living room and full kitchen. Throughout our stay in Algarve, we noticed that our resorts boasted very large accommodations and a great value.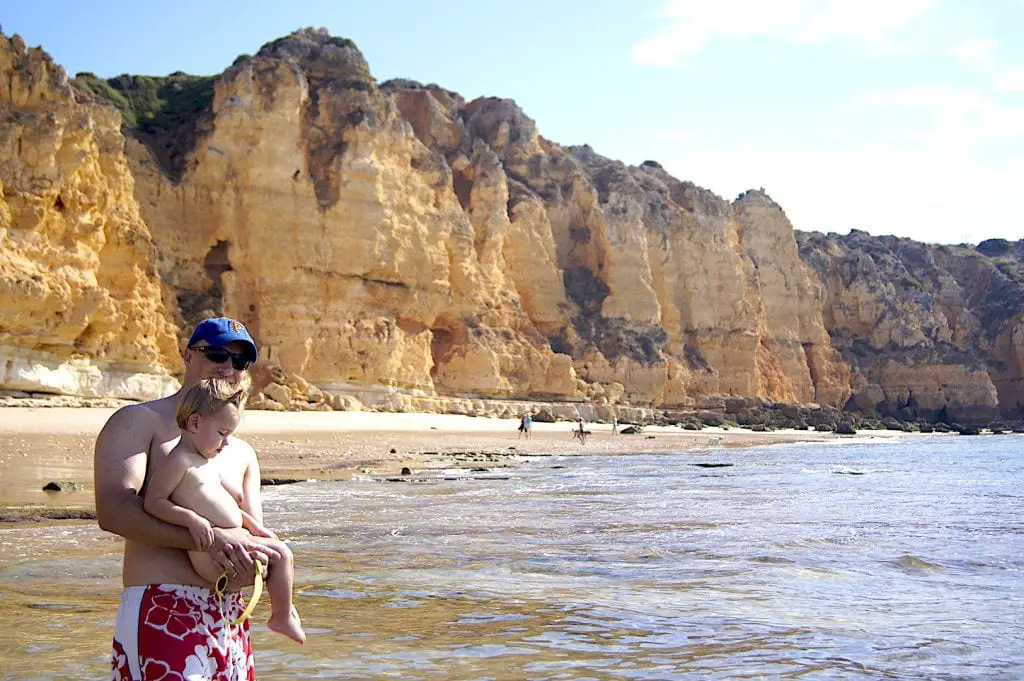 While the resort was beautiful, the beach was jaw-dropping.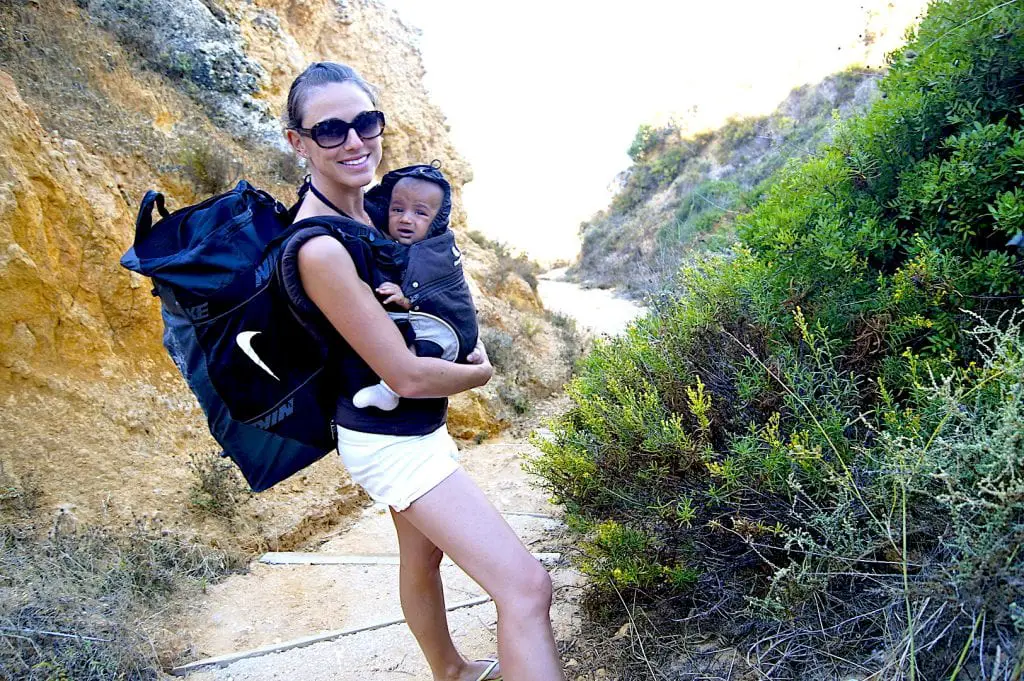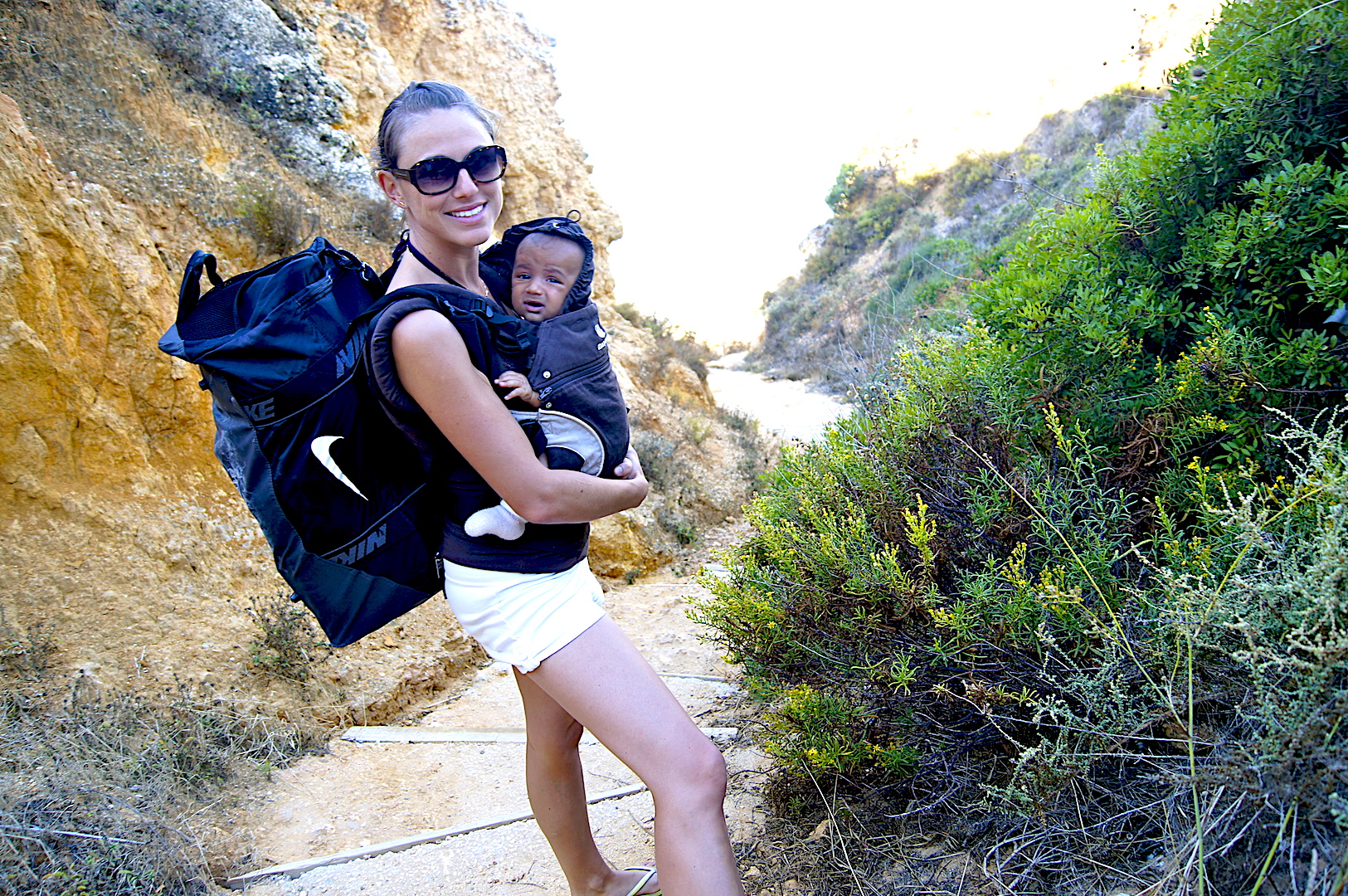 The hotel, pools, and restaurants were at the top of the cliff and the hike down to the beach took 10 to 15 minutes. With young children like ours, they were better carried down and back up, making for a bit of exercise. The result however, was more than worth it. Definitely not an accessible beach by any means, but we did not mind the walk, and were at the beach for several hours each day. Just make sure you've packed everything before heading down 🙂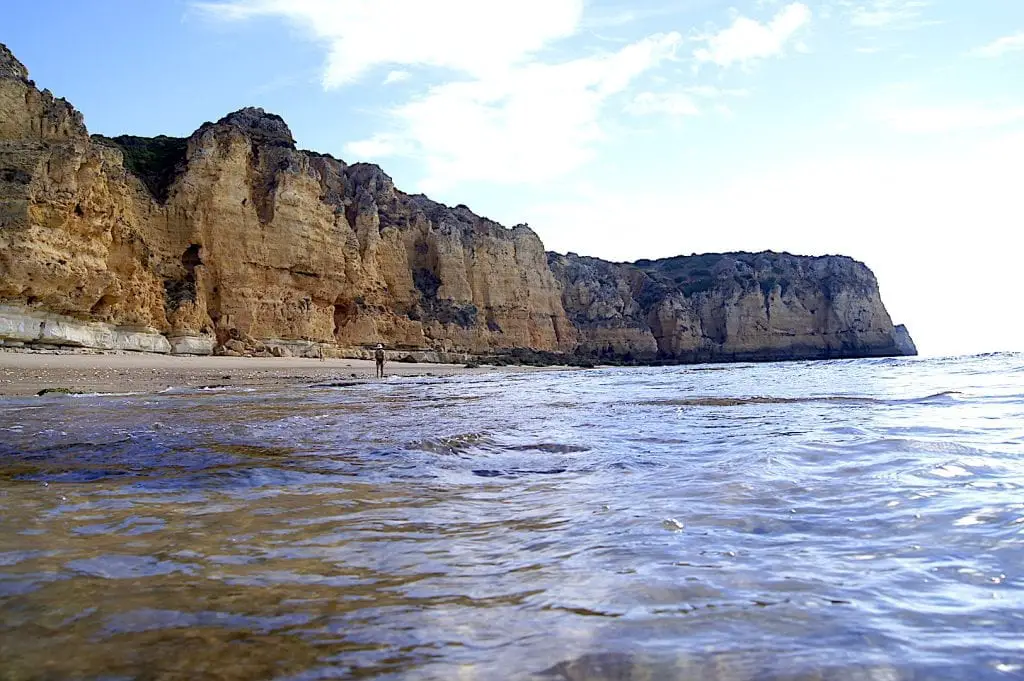 Once at the bottom, the beach is super private and there were very few other Cascade Resort guests to share it with. The surrounding of warm yellow cliffs and the clear waters were very impressive. We felt very small down there.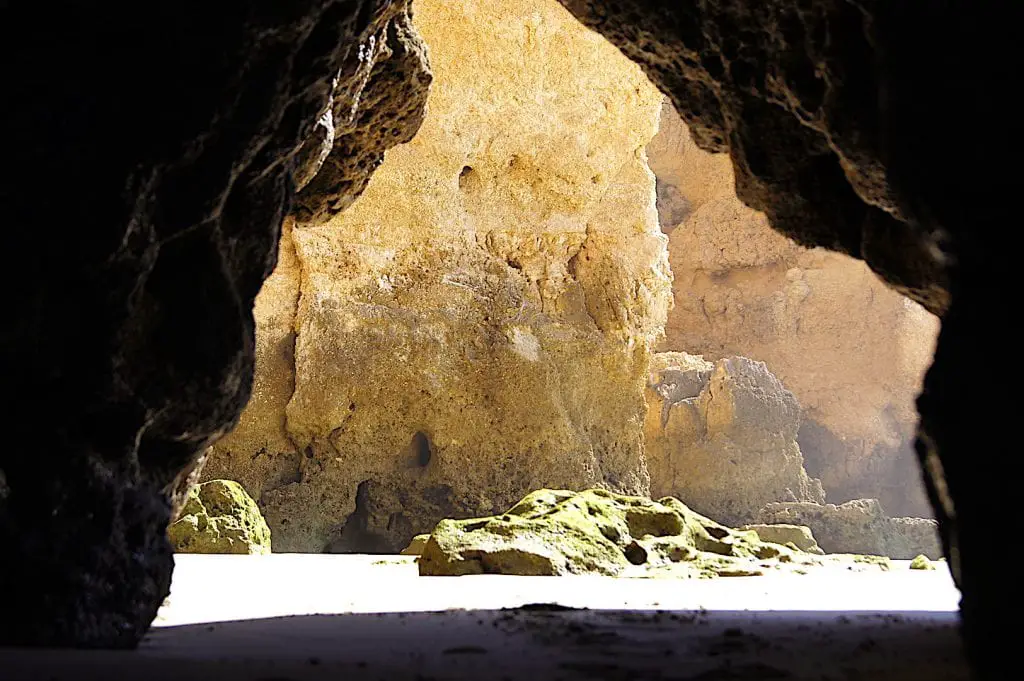 Walking to the end of the beach, we found a hole in the rocks, which led to a small enclosed creek. What a dream!
Resort Activities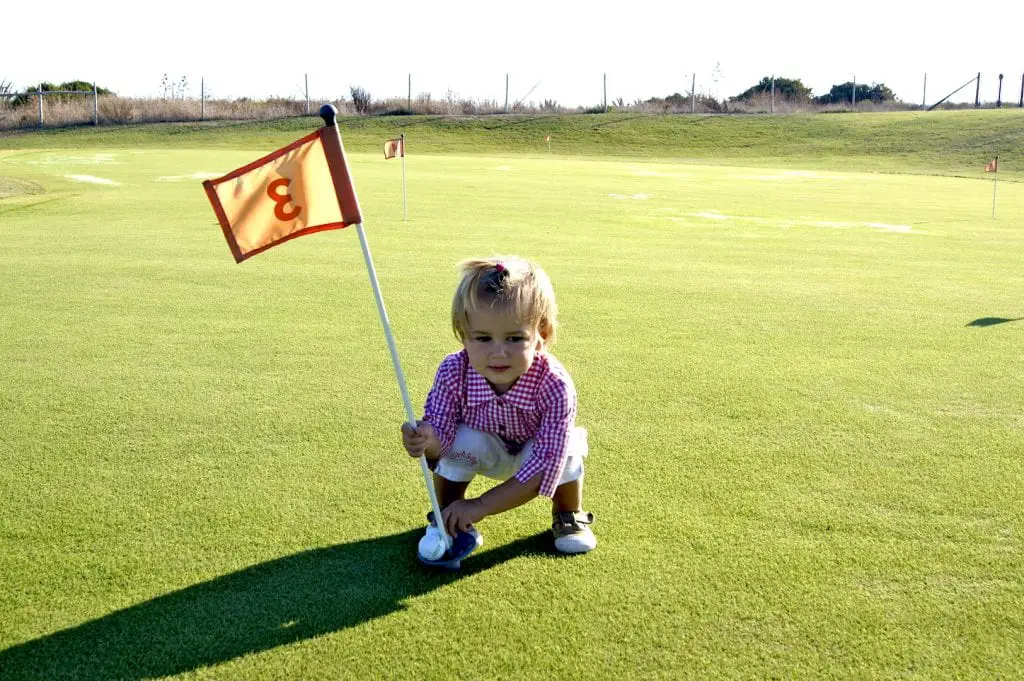 Cascade Resort has its own putting green and driving range facility. Golf is a very big thing in Algarve and many tourists come spend a golf vacation down there. While Cascade Resort was not on a golf course, we could rent clubs and hit as many balls as we wanted.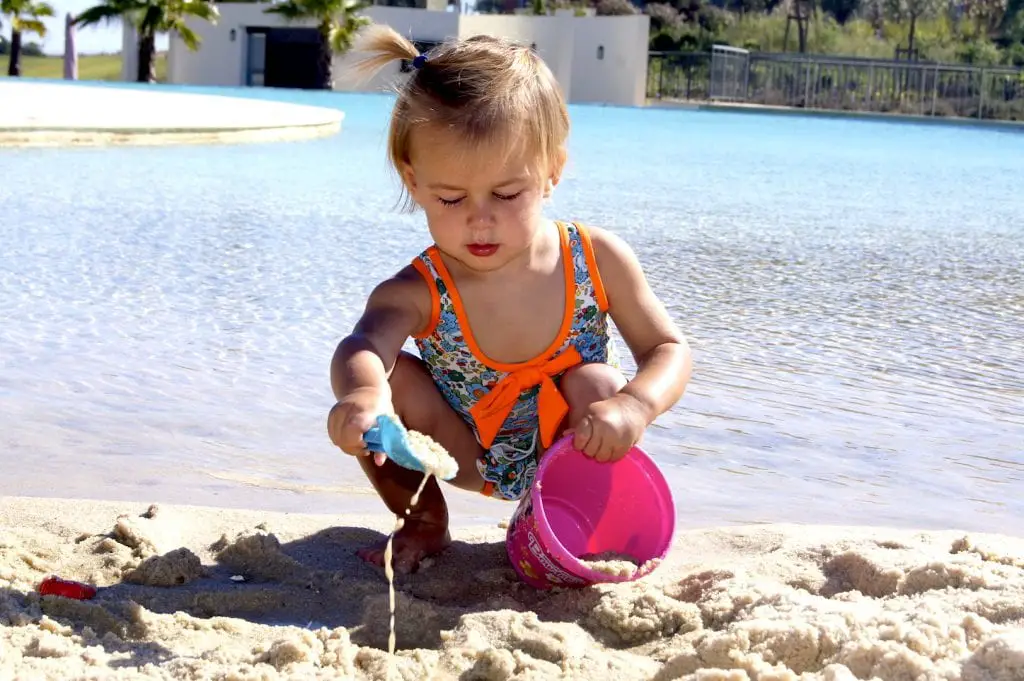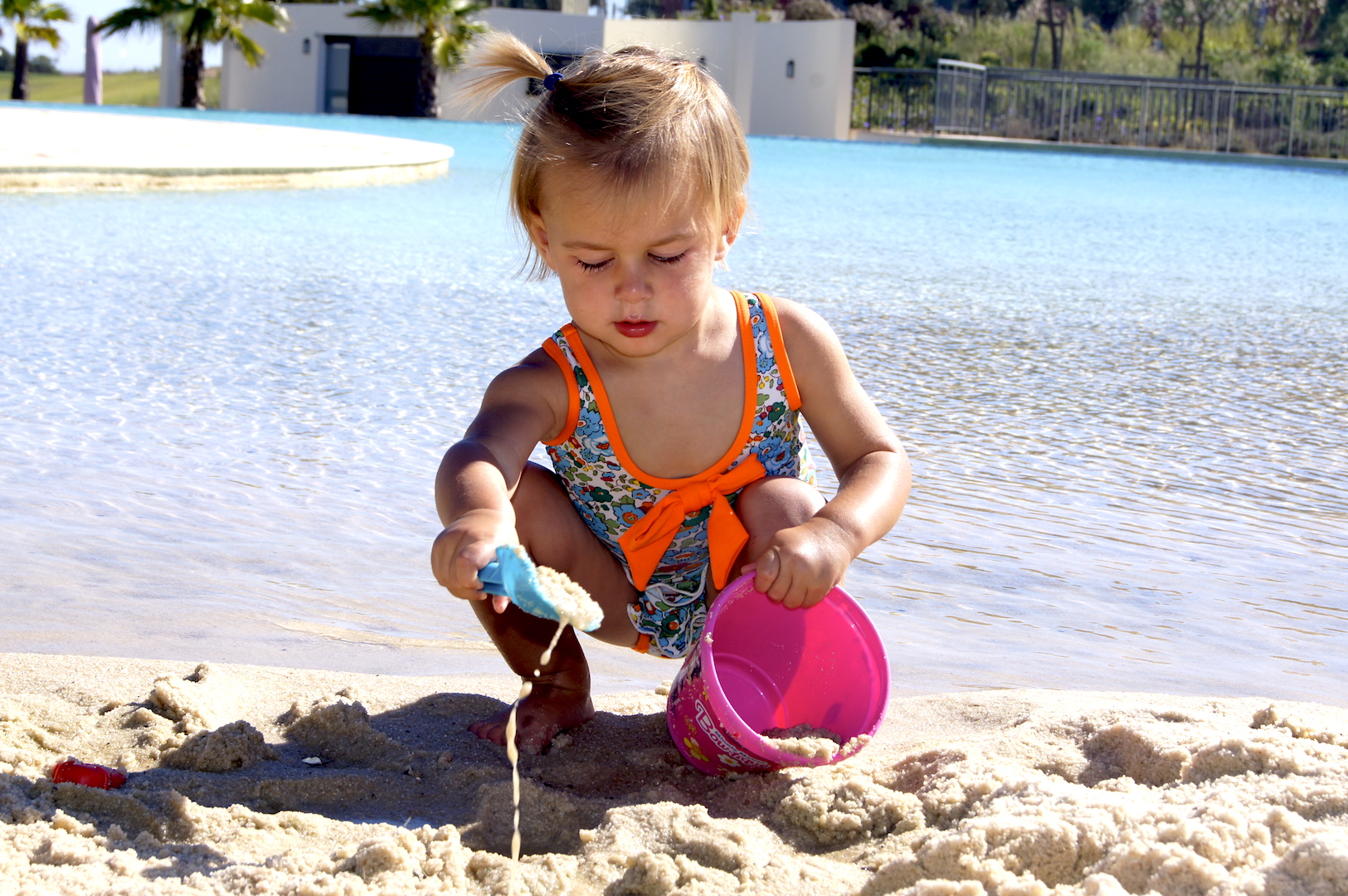 The two resort pools were beautiful. Since we spent so much time at the beach and visiting the surrounding area, we did not spend much time at the pool. Our ground floor room gave right onto this zero-entry sand pool. We loved spending a couple of evenings there, letting the kids roam around.
Things To See Around Cascade Resort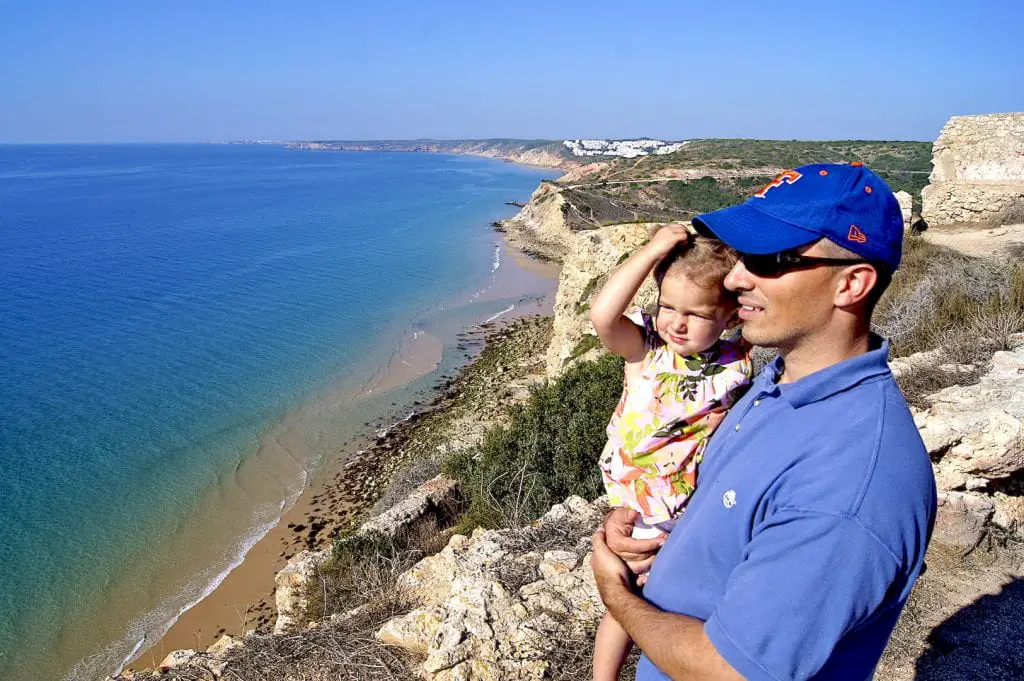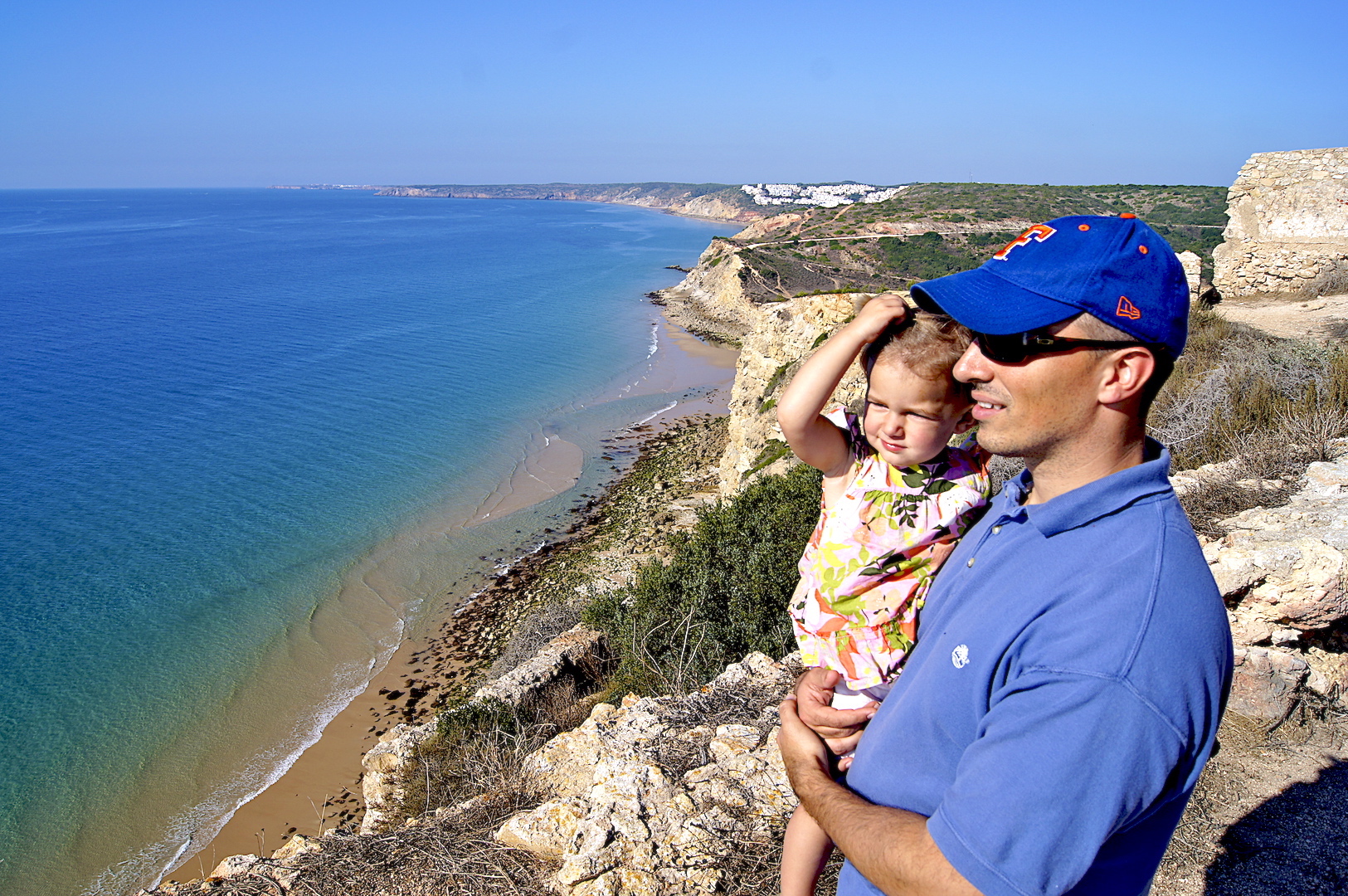 Algarve has so much to see and experience. We drove west to the fortress of Sagres. Once there, we visited the fort and walked the peninsula's grounds, taking in all that nature had to offer, from the natural coast, the local culture, flora and fauna.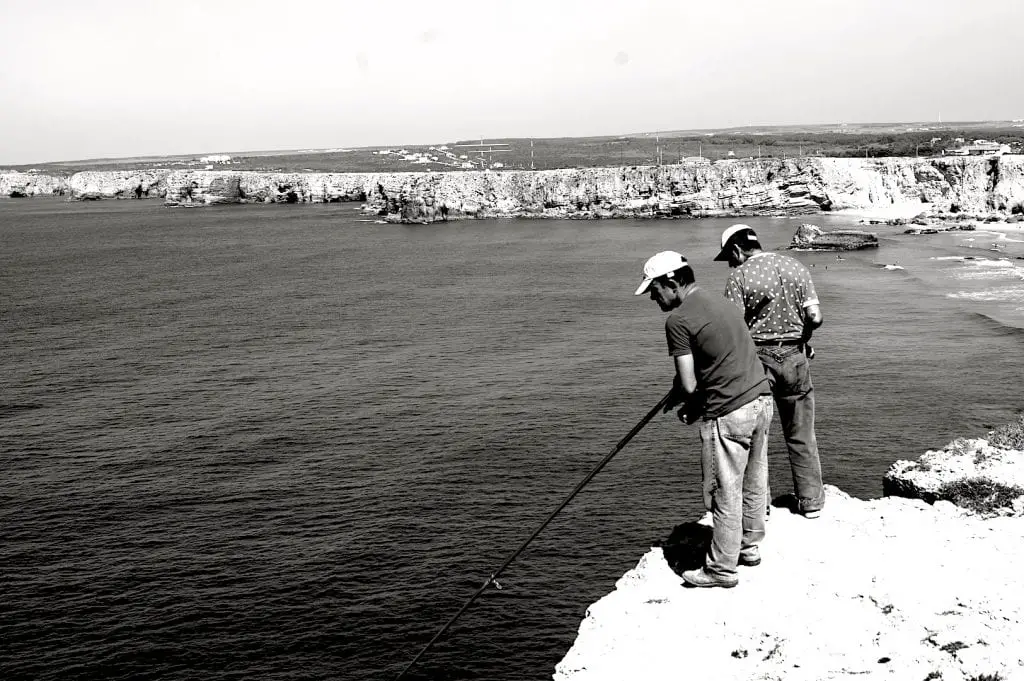 Those local fishermen fished in waters 150 meters, or nearly 500 feet, below them.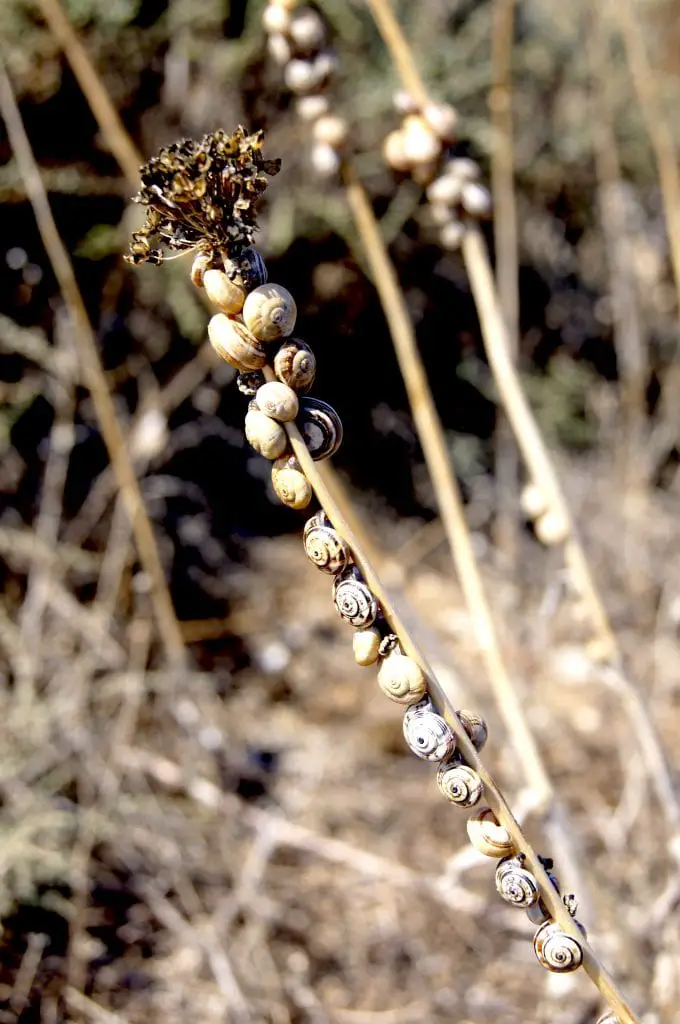 You just never know what wonder will attract your eye as you walk through the dry landscape of Southern Portugal!
Beaches
We tried several beaches and liked many of them. Our hands-down favorite was the Cascade Resort's beach. But I wanted to share this little gem with you.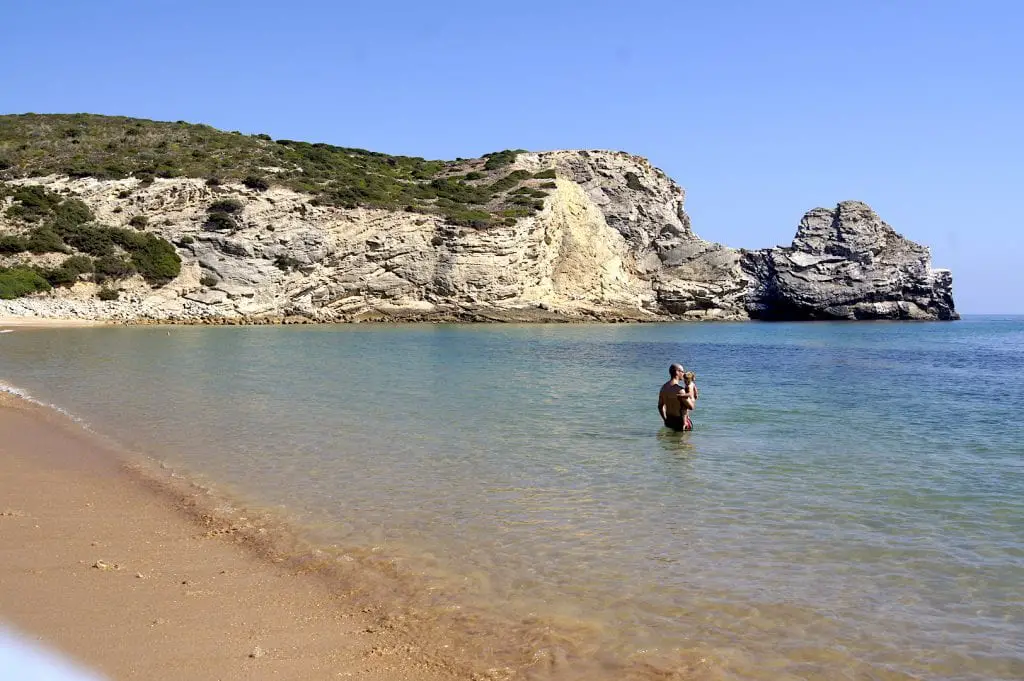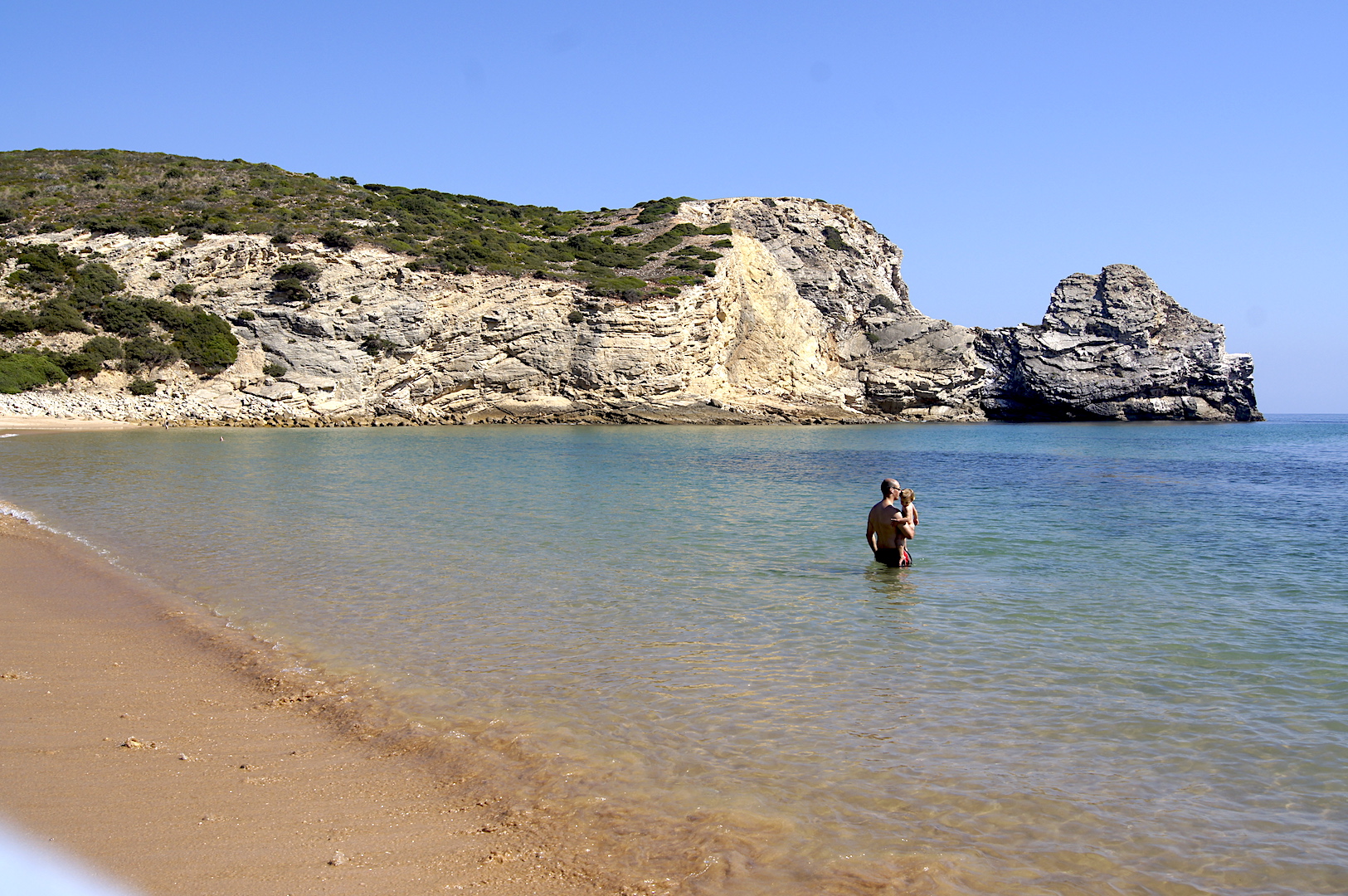 Though not as majestic, Praia do Barranco was a secluded little haven. We took a sand road to access this hidden beach. Practically by ourselves, we loved the nature surrounding us and privacy that Praia do Borrenco offered us. If you travel with children, this is also a very shallow beach, great for the little ones to play around.
Where To Eat
Food in Southern Portugal is delicious and fairly inexpensive. We asked a few locals for their non-touristy recommendations and they happily shared their favorite places. Those are our top 2 restaurants: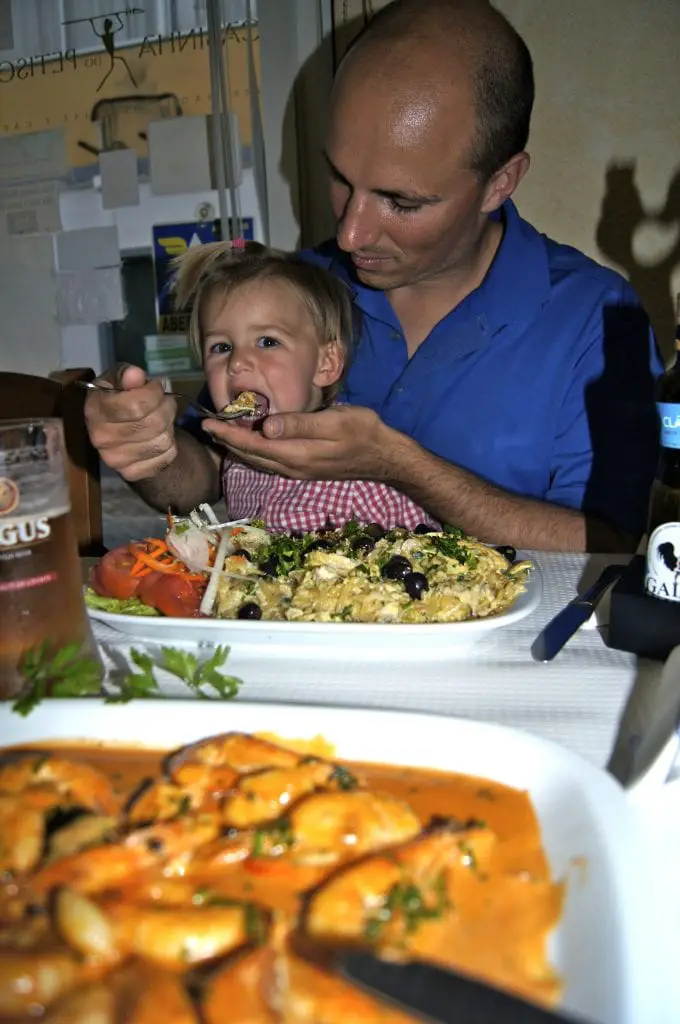 Casinha do Petisco, in Lagos. This place was so amazing, we dined there 3 times (very unlike us). They are a little hole in the wall, but well known of the locals. You need to walk by and put your name on the waiting list – no reservations. While the wait can be long, it is well worth it, especially as you will have so much of Lagos to discover by foot around the restaurant. Their dishes are fabulous with flavors full of local spices and olives. Do not miss your opportunity to eat there!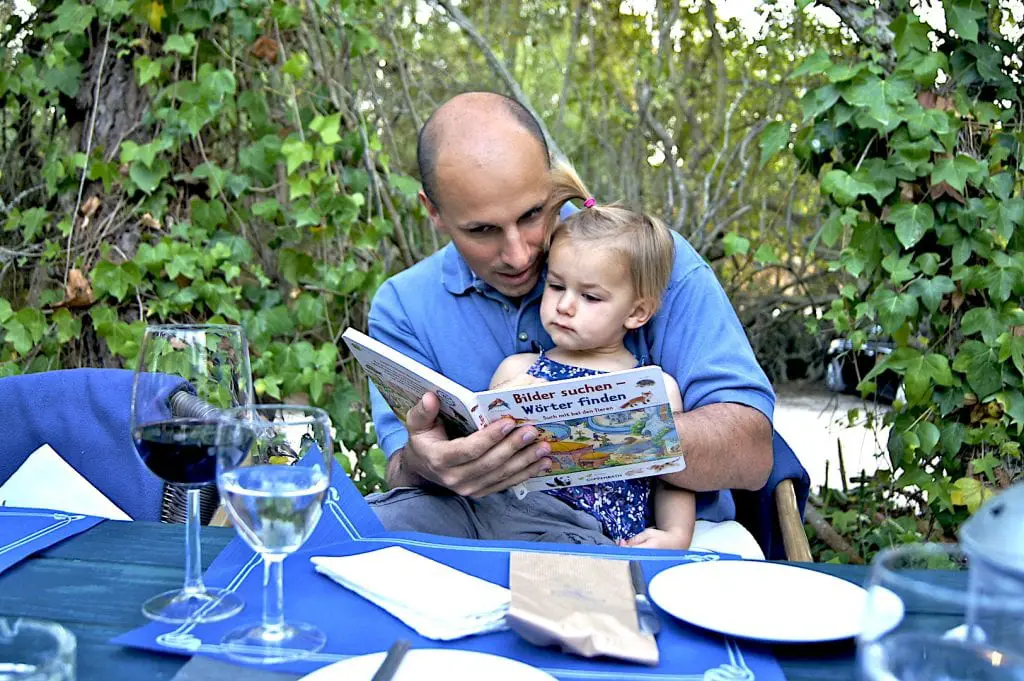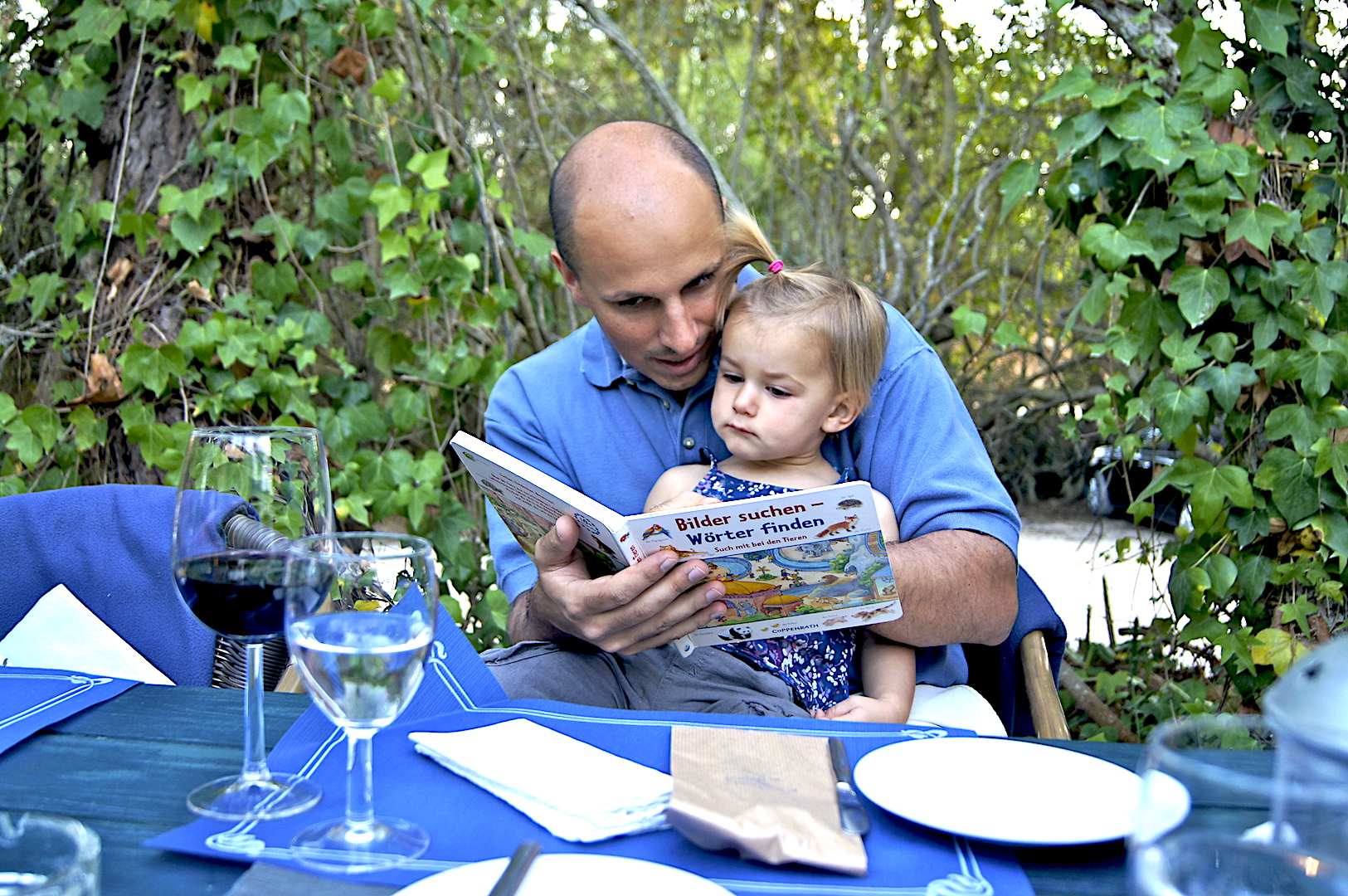 We looked for something a bit more upscale and intimate one night, and were recommended Restaurante Cachoa. Once more, a little dirt road took us to this special hideaway. We sat outside with a glass of wine and let ourselves get surprised with wonderful steak and local specialties. In the middle of beautiful nature, with no neighbor in sight, we had a wonderful and romantic evening, eating in the candlelight at Restaurante Cachoa.
Final Review
I can't recommend Algarve enough for your next beach vacation. The Cascade Wellness & Lifestyle Resort was wonderful. The beach left us speechless and the location of the hotel was perfect for exploring the surrounding beauty of Algarve.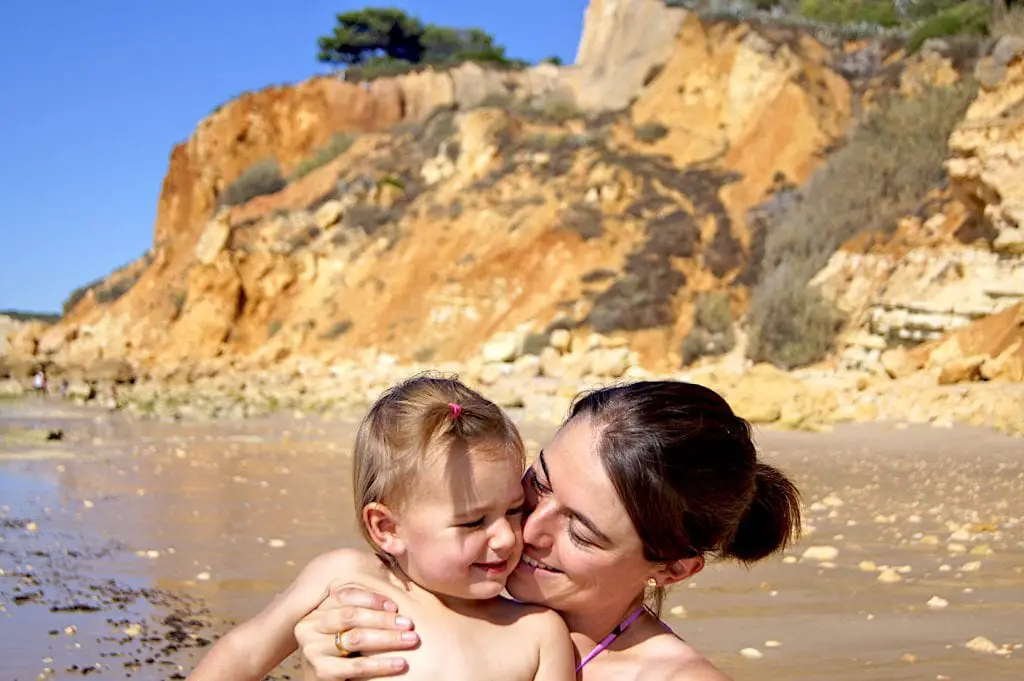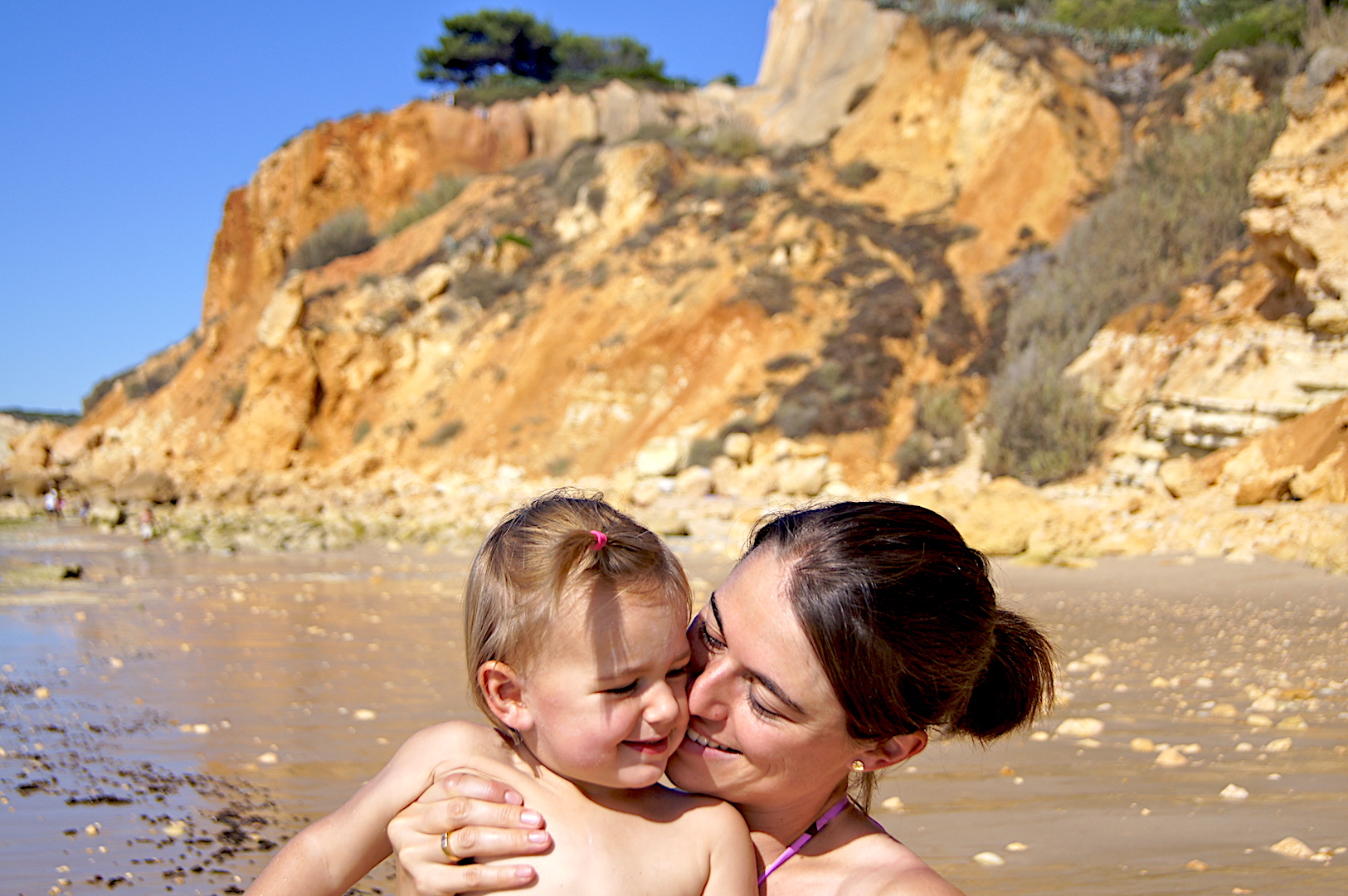 We wish you as many happy memories in Algarve as we took back home.
If you have visited Southern Portugal, what are your favorite beaches and resorts in the area?
---
Enjoyed the article? Pin it for later: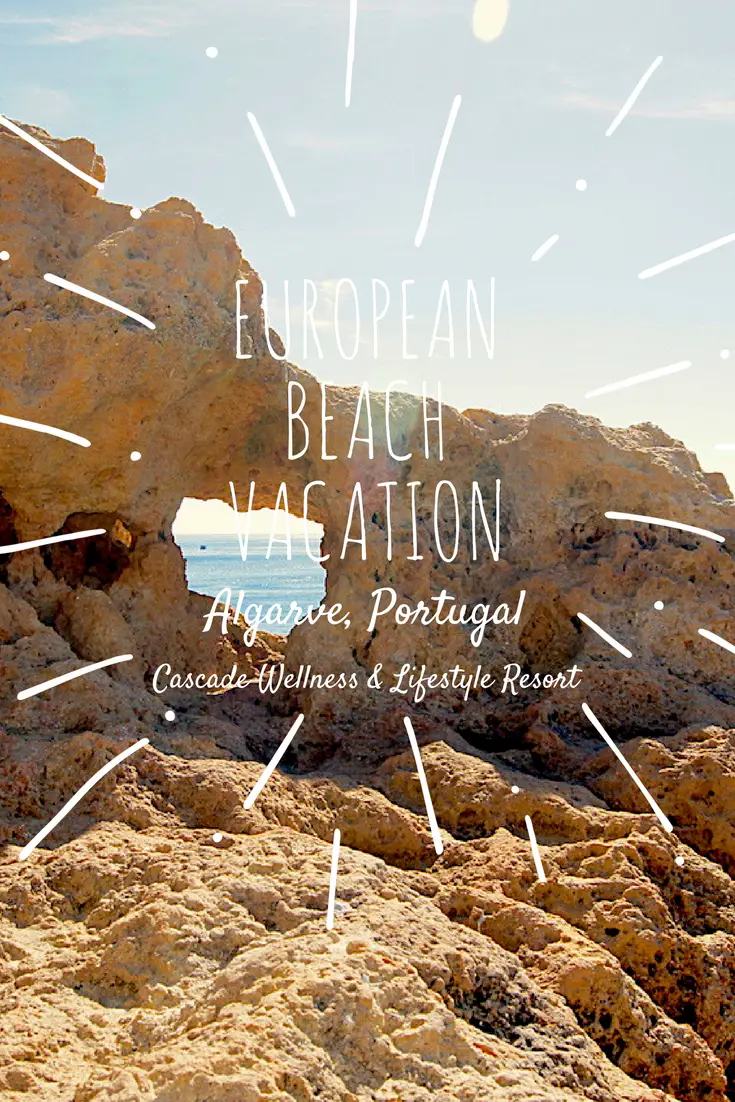 ---
Related articles you might enjoy:
Ibiza – The Natural Island We Did Not Expect
What To Do Around Barcelona – Between Port and Airport
Malaga, Spain and its Unexpected Beauty
If you enjoy reading us, stay in the know by signing up for our newsletter!