We had the honor of attending a preview of Epcot's Festival of the Holidays 2019! All Disney Parks are absolutely beautiful during the Holidays, and Epcot is no exception.
We love "traveling" through all of the countries' Holidays and being a part of 11 countries' Holiday traditions! I can't wait to share with you all of the special (and delicious) fun to be had at Epcot this Holiday Season!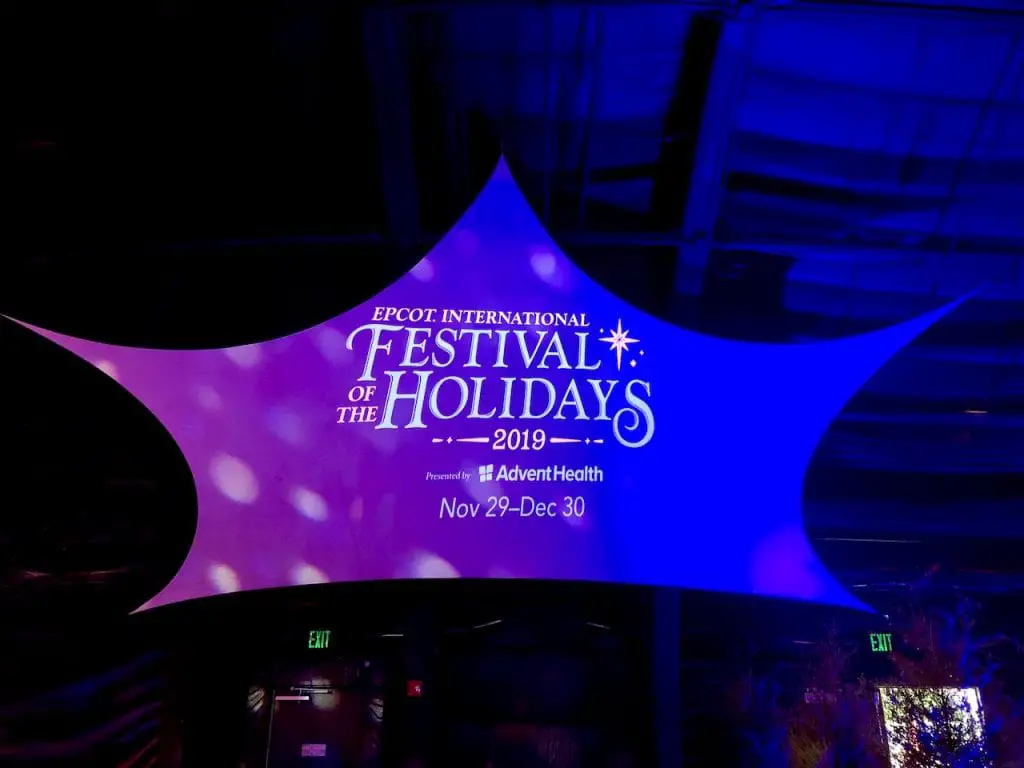 Before I get into the exciting details, here is when you can experience the Festival of the Holidays at Epcot in 2019: daily between November 29th and December 30th, 2019!
Ready for more details? We'll be talking Holiday Eats, Holiday Fun, and Holiday Shopping!
Holiday Eats
Epcot turns into the yummiest scene several times a year. But Holiday food has got to be my favorite, and if you love sampling foods from around the world, you are in luck.
1- Holiday Kitchens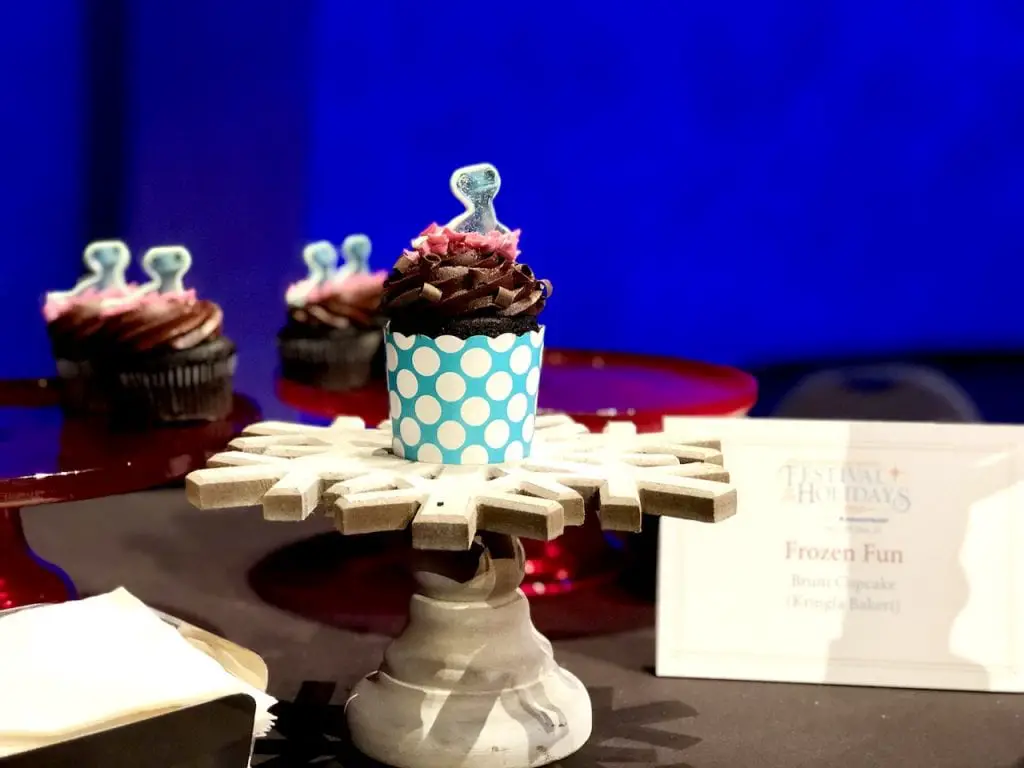 With over 10 different themed kitchens throughout the park, you can get a flavor of the Holidays in all of the different countries! This cute chocolate cupcake can be found in Norway!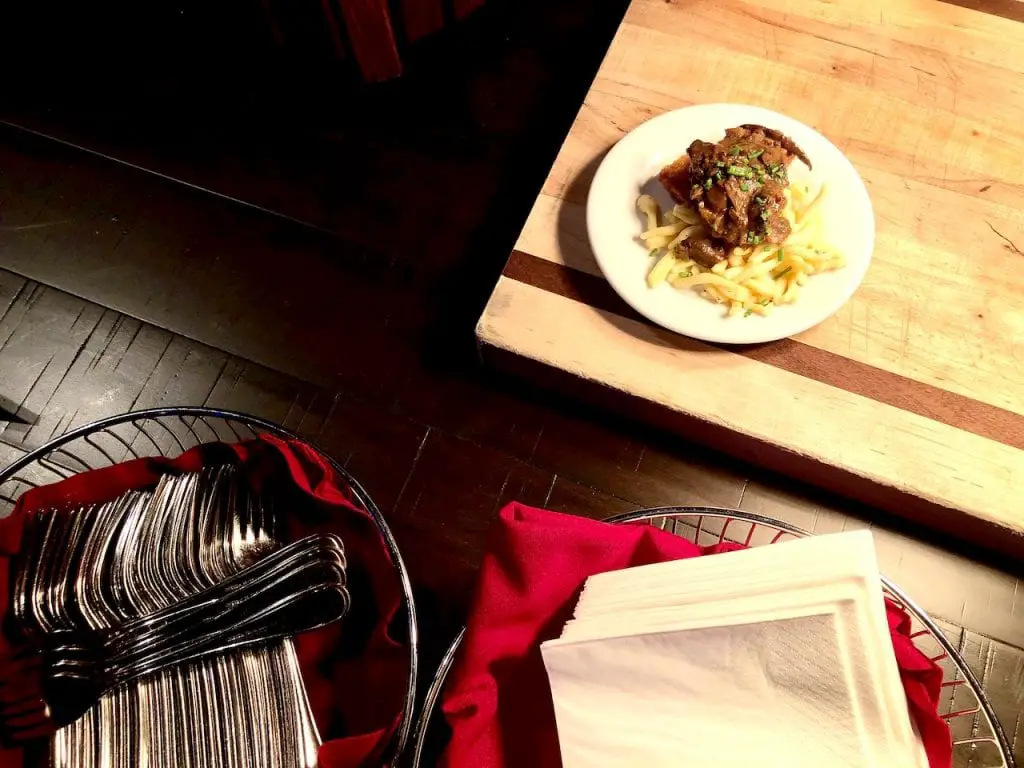 We got a taste of the Bavaria Holiday Kitchen, which you can sample in Germany. We tasted the pork schnitzel with mushroom sauce and spaetzle, and gave it 100!! And the Glühwein (mulled wine) was to die for! You have to give it a try! I miss German food so much since moving back to Florida, and this dish transported me back for a few minutes!
Around World Showcase, you will find foods such as chocolate pecan tart in America, seared salmon in Canada, arepas in Mexico, rillettes de saumon in France, and so many more! Come hungry!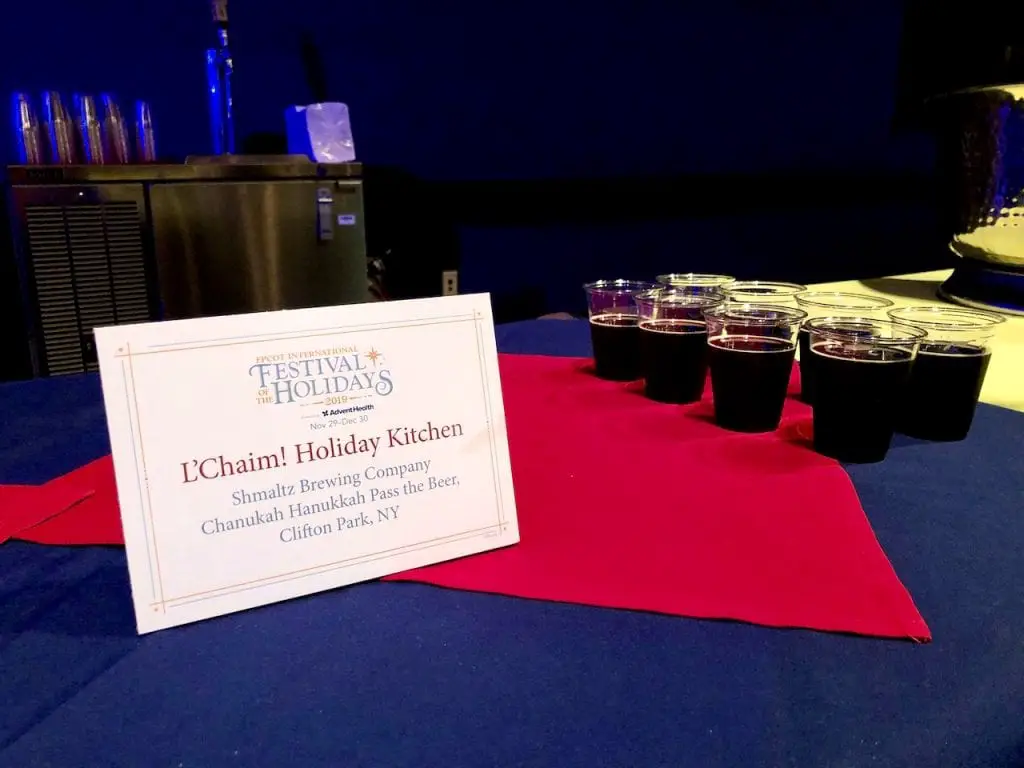 Sample some of the finest Holiday brews from regional Florida breweries.
And how about this chocolate peppermint shake featuring Twinings peppermint cheer tea? It can be found at Promenade Refreshments!
2- Holiday Cookie Stroll
Similarly to the Food and Wine Festival, grab your Festival Passport and travel around the world to find 5 Cookie Stroll locations!
The official locations are:
– Bavaria Holiday Kitchen in Germany
– American Holiday Table in America
– Yukon Holiday Kitchen in Canada
– Feast of the Three Kinds in Mexico
– L'Chaim Holiday Kitchen between France and Morocco
At each Cookie Stroll location, purchase a local dessert and get your passport stamped! At the end of the night, turn in your passport for a complimentary Santa Mickey Sugar Cookie!!
The best part, if you plan on visiting the Festival of the Holidays more than once, is that you can gather stamps over several visits and turn in your passport anytime during the Festival (11/29-12/30).
3- Candlelight Processional Dining Packages
I will be talking about my favorite Disney Christmas tradition in a few minutes, but while we are filling our stomachs, live the incredible experience of a Candlelight Processional Dining Package!
Choose to dine at one of 16 unique restaurants at and around Epcot (includes Ale & Compass inside Disney's Yacht Club Resort), and receive a guaranteed seat at the Candlelight Processional that day. If using your Dining Plan, you will be required to use 2 entitlements.
Holiday Fun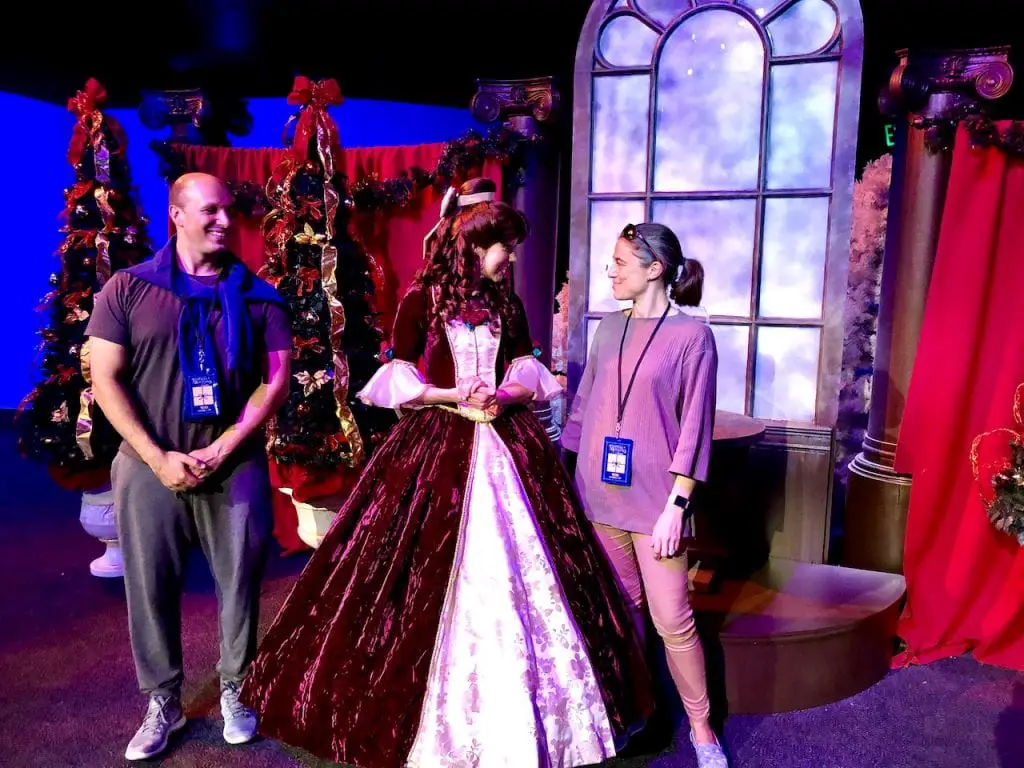 I feel so warm and fuzzy around the Holidays, and Epcot knows how to keep the magic going for all!
** For Kids
Chip & Dale's Christmas Tree Spree
Help Chip & Dale collect ornaments for their Christmas tree, on a fun scavenger hunt! Head over to one of the following merchandise locations to purchase a map and stickers ($6.99 + tax):
Pin Central
Disney Traders
World Traveler at International Gateway
In each pavilion around World Showcase, spot Chip & Dale and stick the ornament sticker corresponding to each country on your map!
Once you are all done, head back to Disney Traders or World Traveler to exchange it for a Holiday surprise!
Green Landing – Family Play Zone
Our kids can't resist a play ground. And if yours are like ours, join Wall.E and Eve on a green and fun adventure!
**For All
Candlelight Processional
This is my absolute favorite thing at Disney World, all year long! I can't tell you how much I love Christmas music and I can proudly say that I sang in the Candlelight Processional Cast choir several times!
Please be sure to attend one of the 3 nightly performances at the theater facing the American pavilion. Performances are at 5PM, 6.45PM, and 8.15PM. Make sure to get there early in order to be seated. Or refer to the Candlelight Processional Dining Package above!
You will be told the story of Christmas by one amazing narrator. This year's narrators list includes celebrities such as Neil Patrick Harris and Pat Sajak. Full schedule here. The story is accompanied by a 50-piece orchestra and Cast Member and High School Student choirs.
JOYFUL! A Celebration of the Season
Our hosted evening included several songs by this amazing gospel / R&B group. They sang Christmas songs with a wonderful twist and I highly recommend checking the Times Guide to catch one of their performances in the park!
Merry and Bright Nights at Living With The Land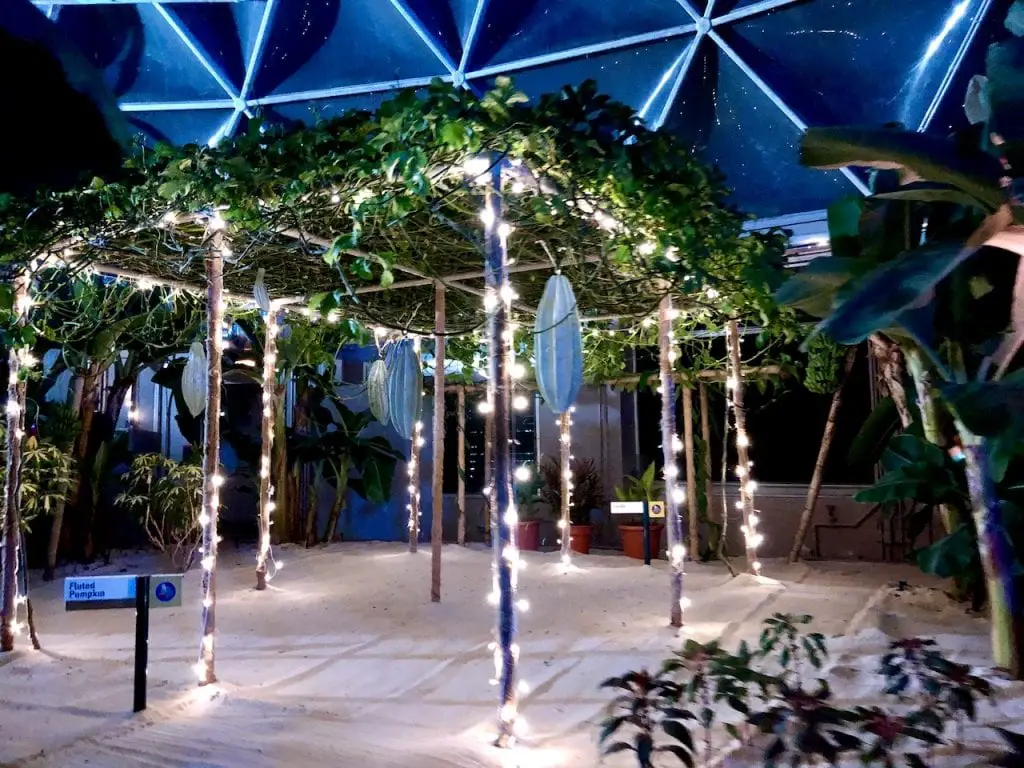 While Christian doesn't agree, I think that Living With The Land is one of Epcot's best attractions! We're in the parks very often and always ride it! There's just something about it…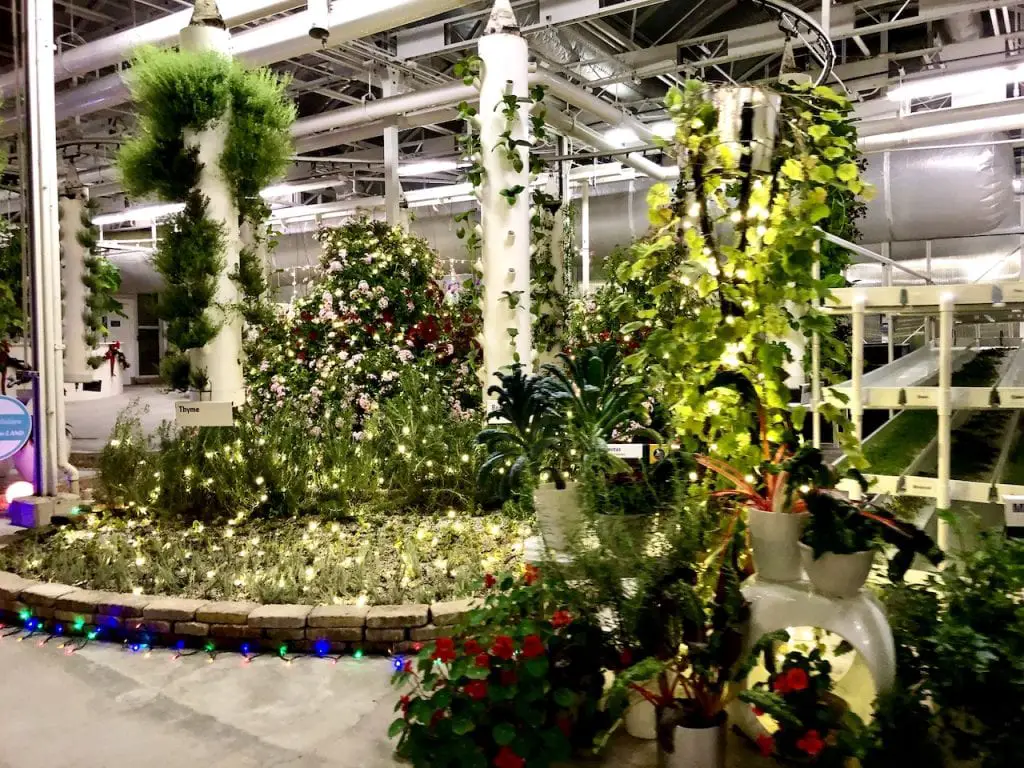 During the Festival of the Holidays, enjoy a sparkly ride full of Holiday surprises after the sun has set. I just loved all of the lights in the greenhouses and it brought all the Holiday magic to life for me!!
Storytellers Around World Showcase
We love using World Showcase to teach our kids about the different countries and cultures. During the Festival of the Holidays, storytellers are present to share the traditions of Christmas and the Holidays in their own countries.
Each country tells its own story, and you will find a special Hanukkah storyteller between France and Morroco.
Epcot Forever Fireworks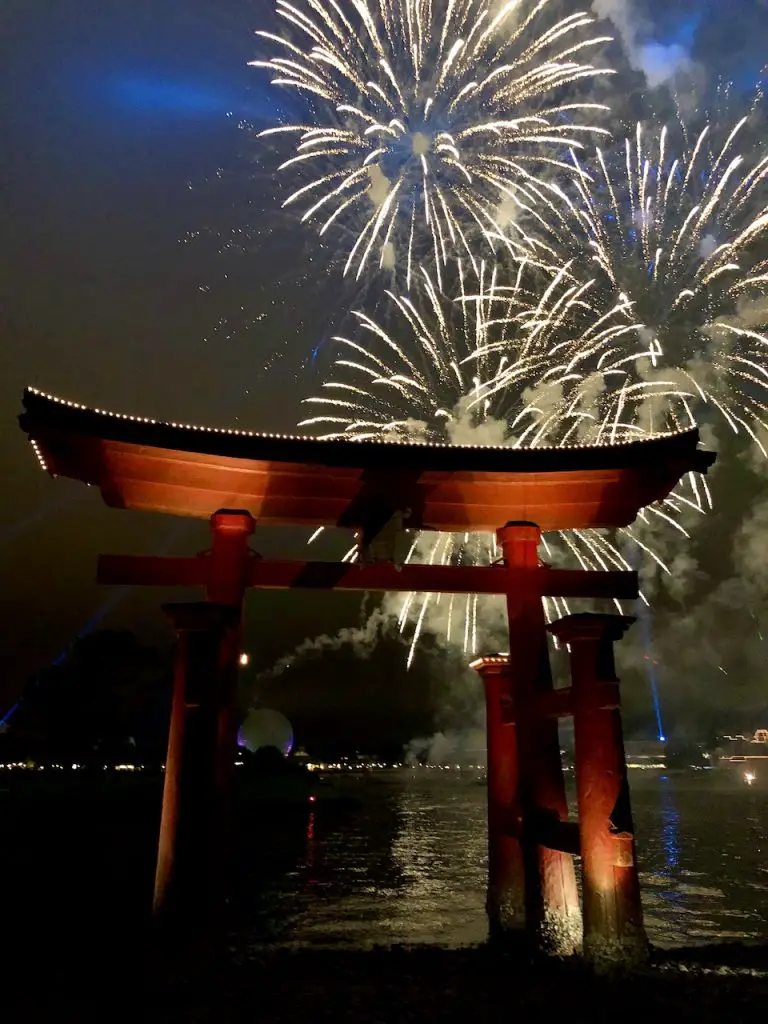 Make sure to stay for the limited-time Epcot Forever nighttime spectacular.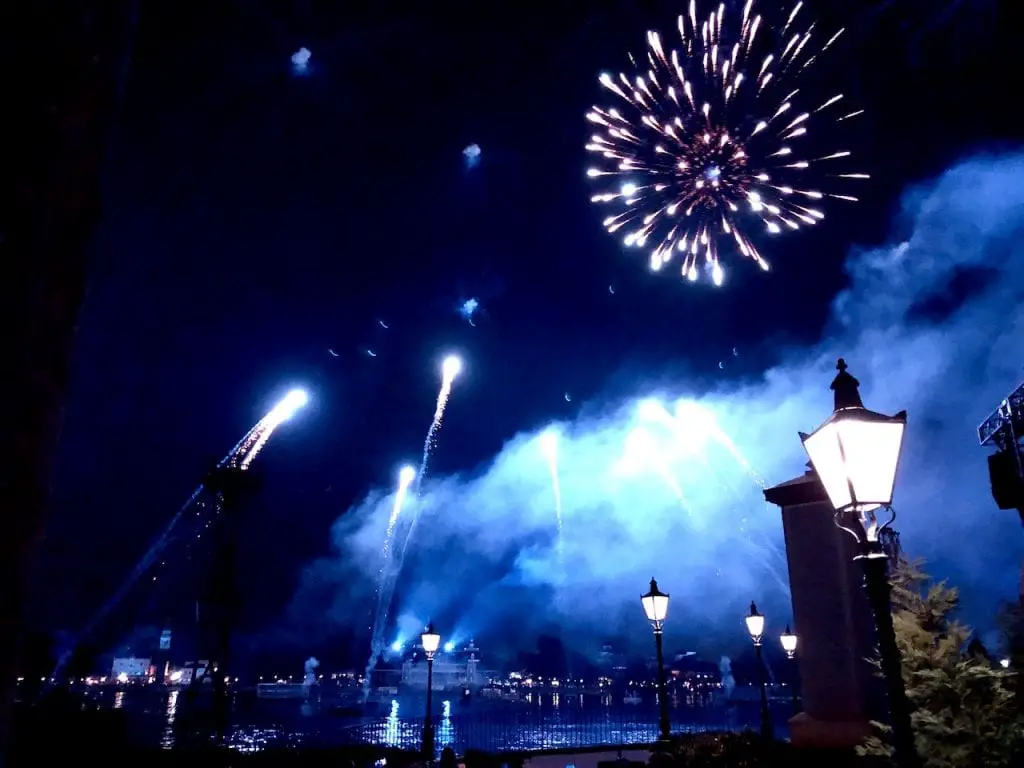 I will not spoil it but it includes some really cool features, and I highly recommend that you stay to watch the show!!
Holiday Shopping
Festival Merchandise
Shop some commemorative Festival merchandise to remember your Holidays 2019 for years to come. We loved the colors and seeing some Annual Passholder exclusives!
Frozen 2 Merchandise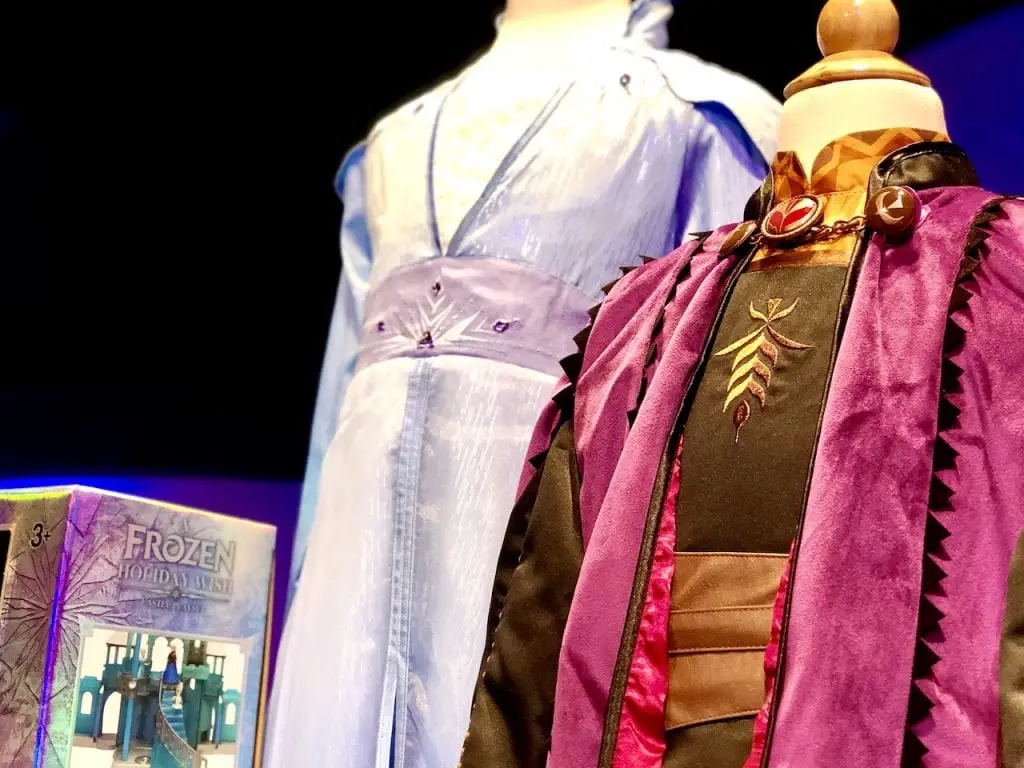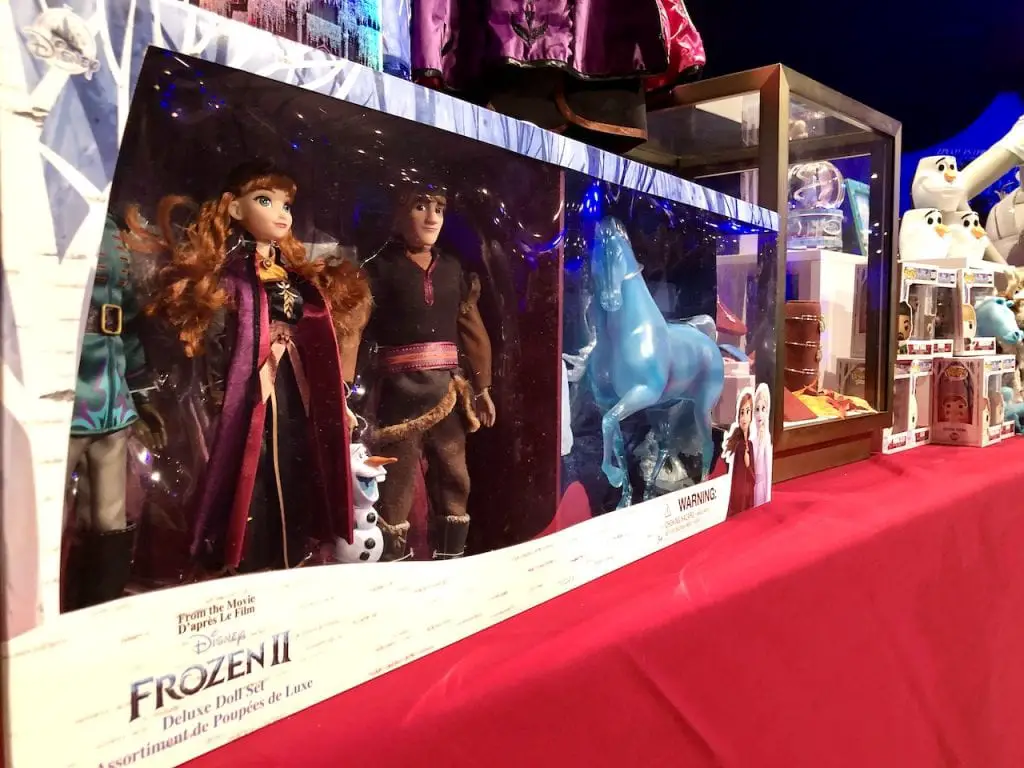 With Frozen 2 releasing this Holiday Season, you will be able to shop merchandise from the movie. I am in love with the new Elsa and Anna costumes. You should see the cutest boots they come with.
But you'll also find day clothes for adults, and cute little mugs. Should I get the Olaf one?
Holiday Markets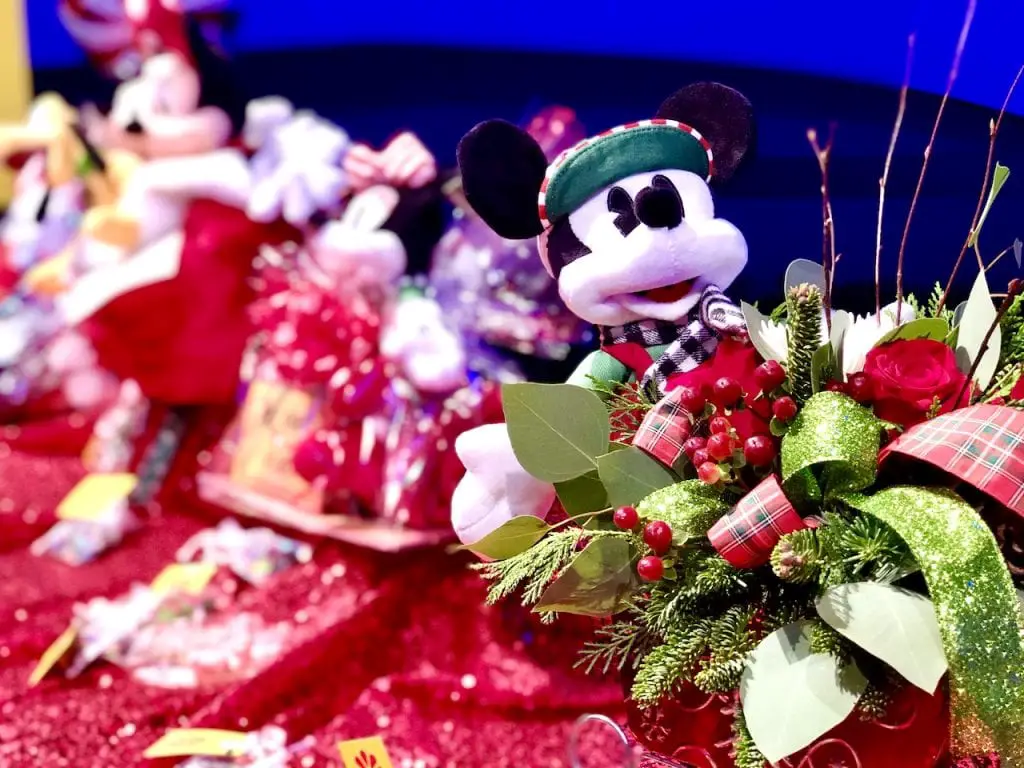 Go on a worldwide shopping spree, right from Epcot! How neat is it to be able to bring home specialty Holiday gifts from 9 countries around the world?
Festival Of The Holidays 2019 At Epcot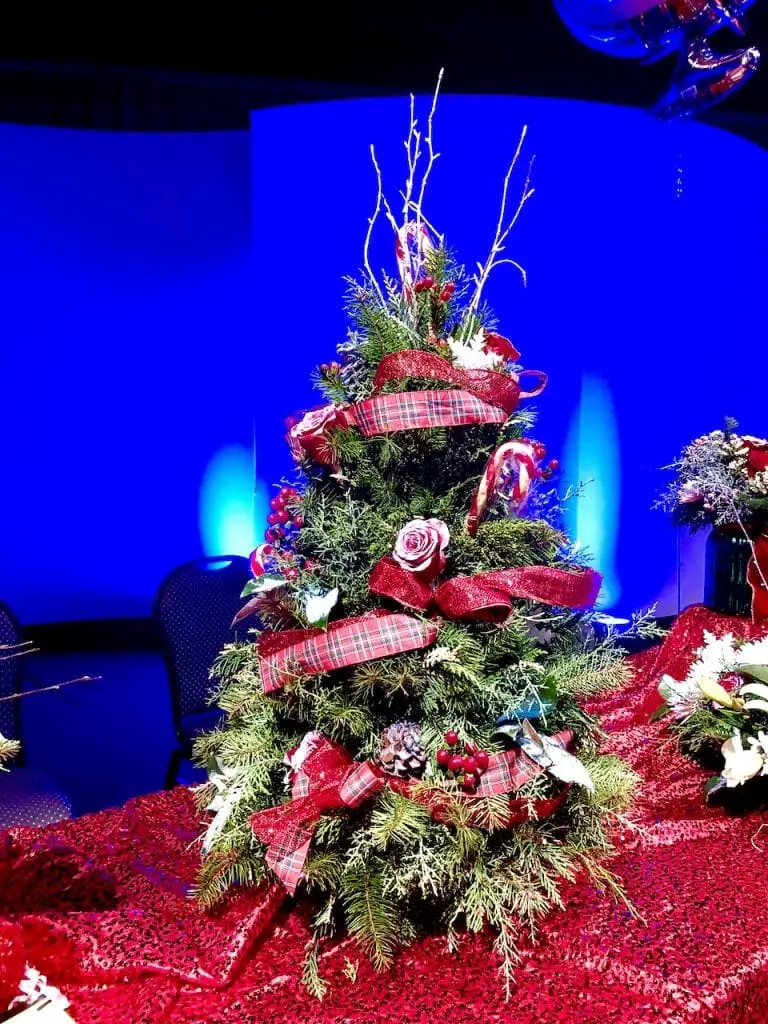 I hope you are as excited as I am, to spend the Holidays at Walt Disney World. Don't miss the Festival of the Holidays at Epcot this year. We were so impressed with everything we sampled, heard, and saw, and I know you will have a fabulous time!
Thank you Disney for letting us experience the Festival of the Holidays a few days early!
If you have any questions, please reach out and leave a comment below!! Happy Holidays!
---
Save this for later!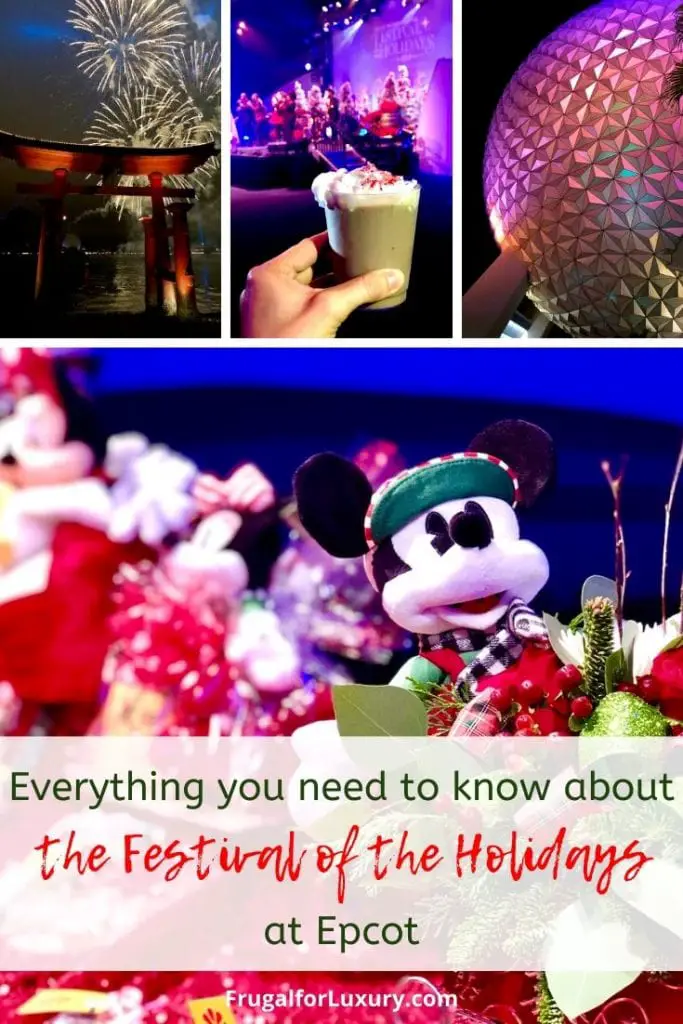 ---
Related articles you will enjoy:
10 Tips For A Spooky Night At Mickey's Not So Scary Halloween Party
25 Photos That Will Make You Want To Ride The Disney SKYLINER
The Ultimate Disney World Packing List For Families
If you enjoy reading us, make sure to sign up for our newsletter below!