We love living in Orlando, FL. On weekends, you will often find us in the various theme parks and enjoying all the fun the City Beautiful has to offer. But once in a while, we need to resource ourselves and reconnect with nature.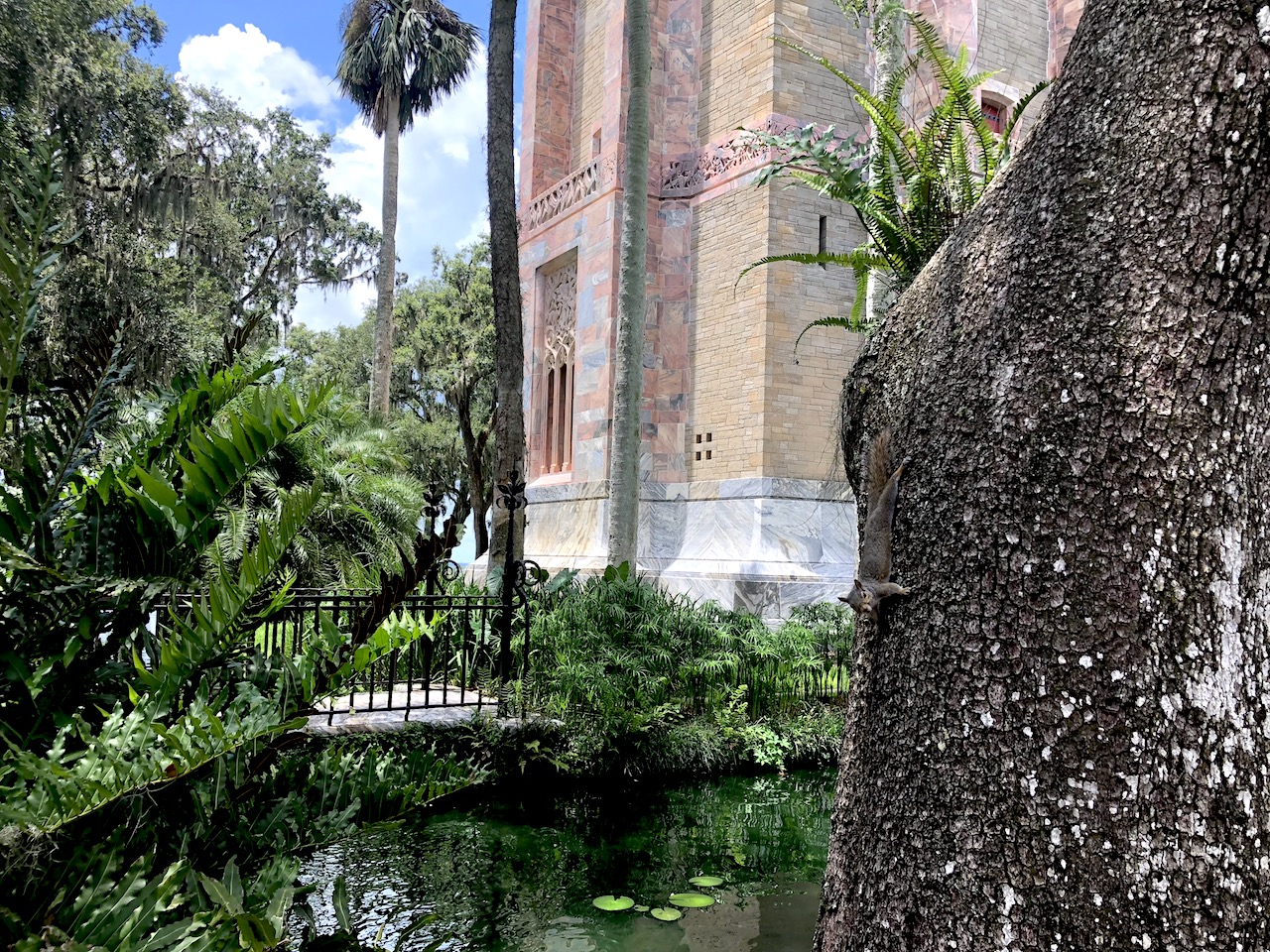 When we do, we choose to visit Bok Tower Gardens. It is THE perfect day trip from Orlando and we highly recommend finding a day during your next trip to Central Florida to experience this beautiful park!
It is about a 45-minute drive from the Disney area and will take you to one of the highest points in Florida, where you will find a 205-foot tall tower, filled with a 60-bell carillon AND the best outdoor playground in Central Florida.
Hammock Hollow Children's Garden
We lived in Germany several years with the kids and always enjoyed the way nature and the outdoors were naturally included in the children's lives. We finally found that perfect place here too!
Hammock Hollow Children's Garden is the perfect playground for kids from crawling to teenage years. Do not expect slides and swings there. This is a place for the kids to explore and get creative.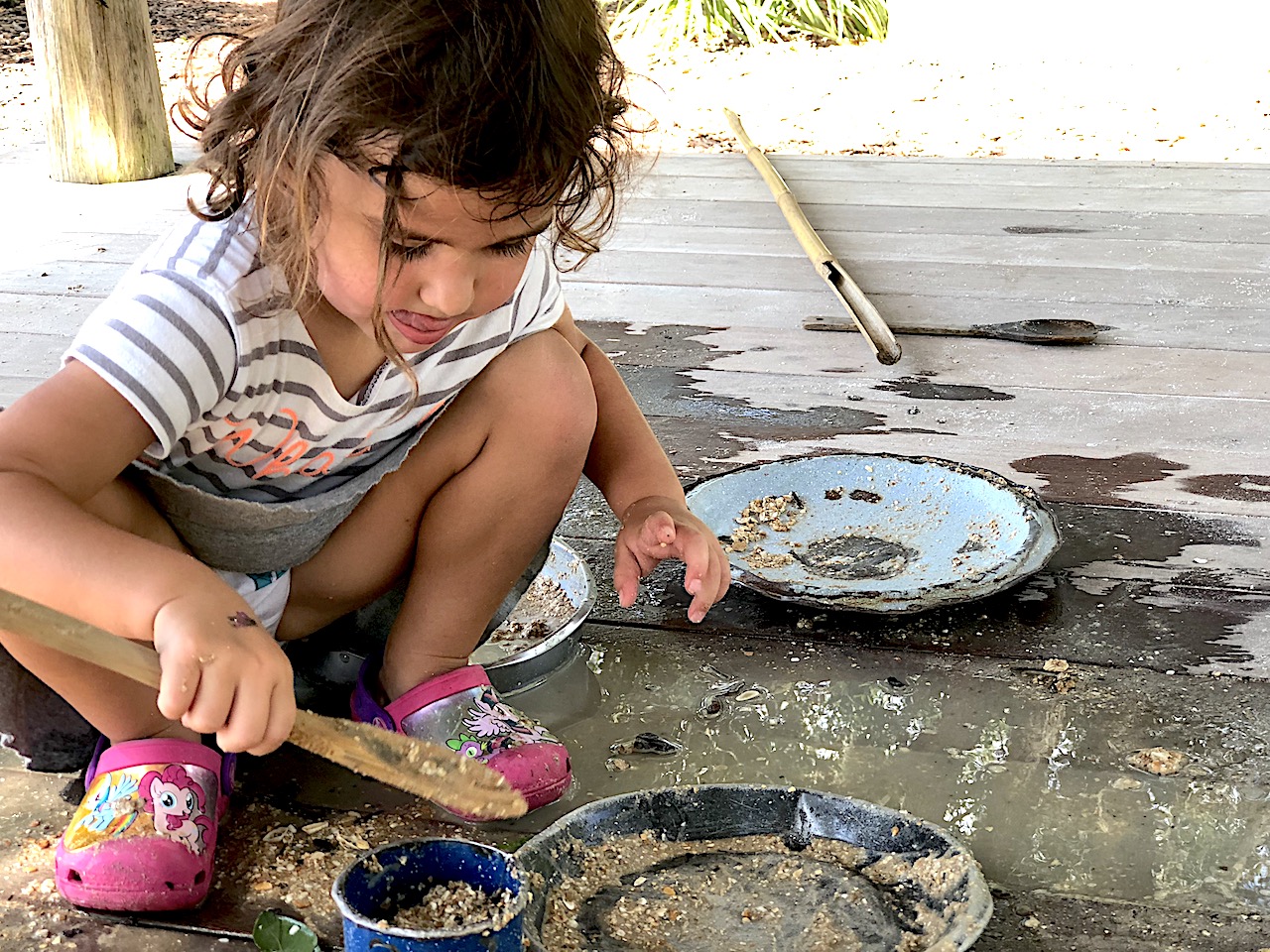 They come up with their own games.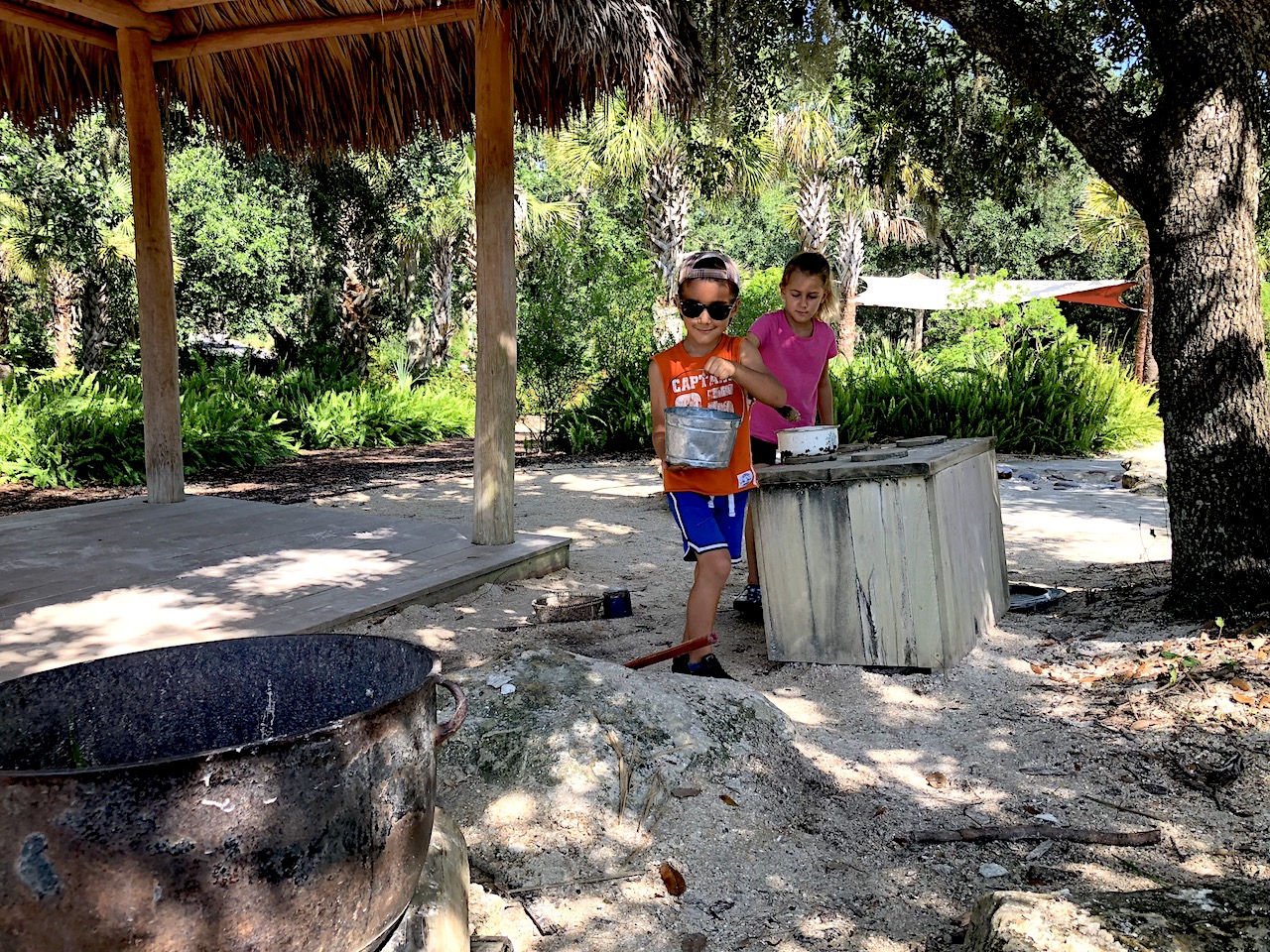 One of our kids' favorite activities is the pretend kitchen. Made of wood, the kids love playing with real pans and pots. They fill them with sand and water, feed us and pretend to be big people for a while!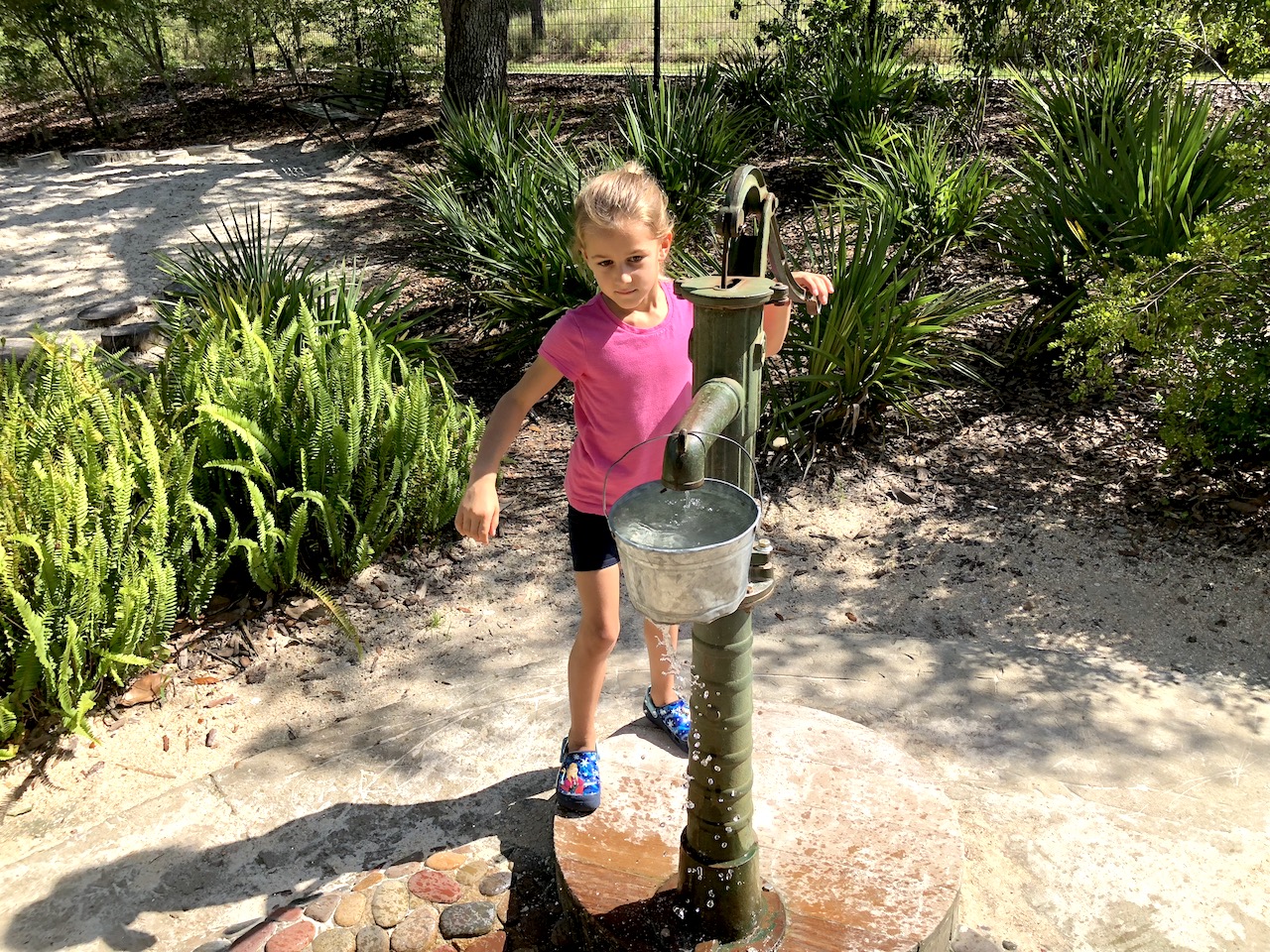 It all starts with hard work and water pumping!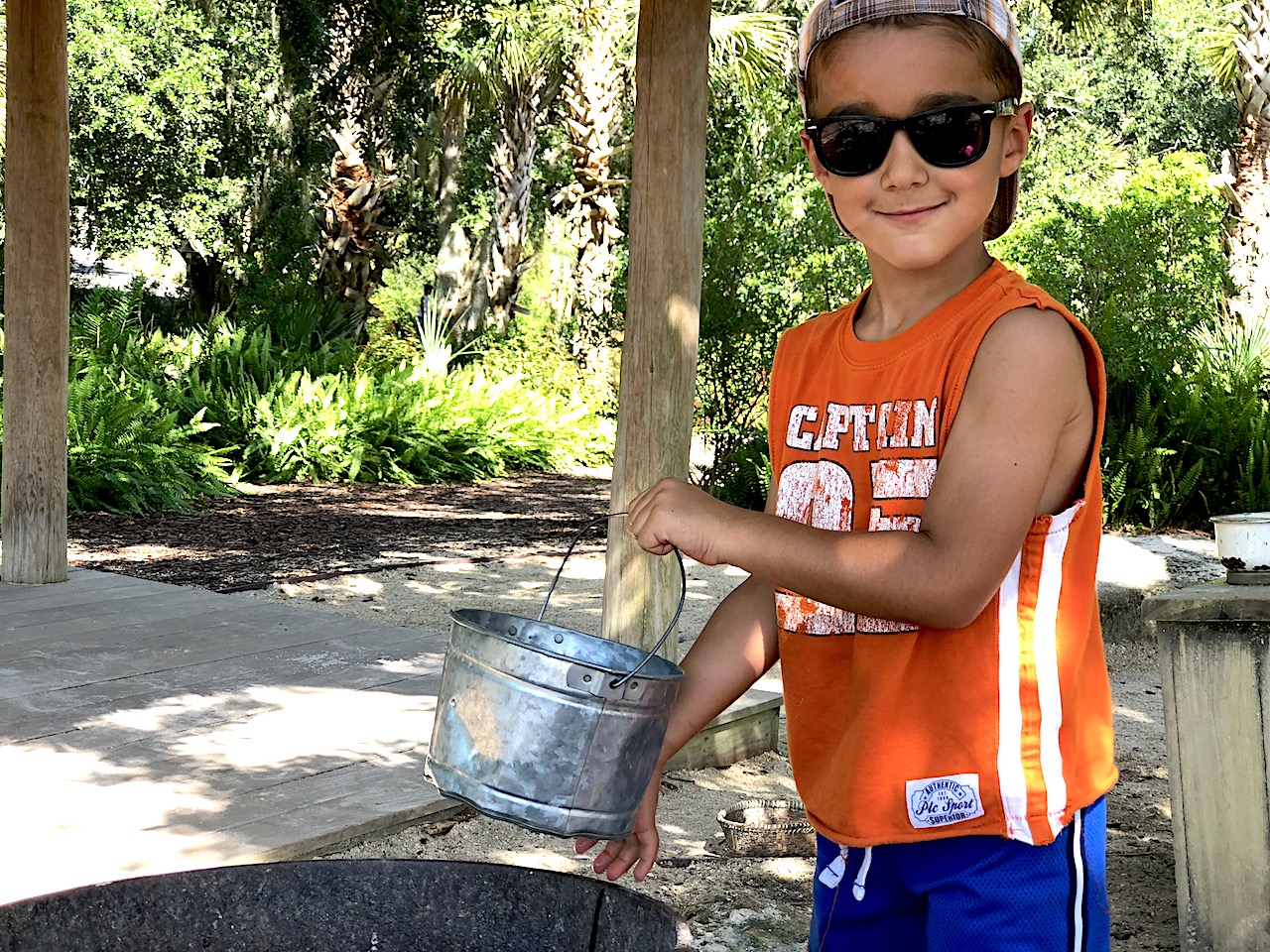 They learn team play and support. The whole game really works when they work towards a common goal together and with the others kids. One pumps and brings the water, while another one cooks and the last sweeps the floor to sit down for "lunch."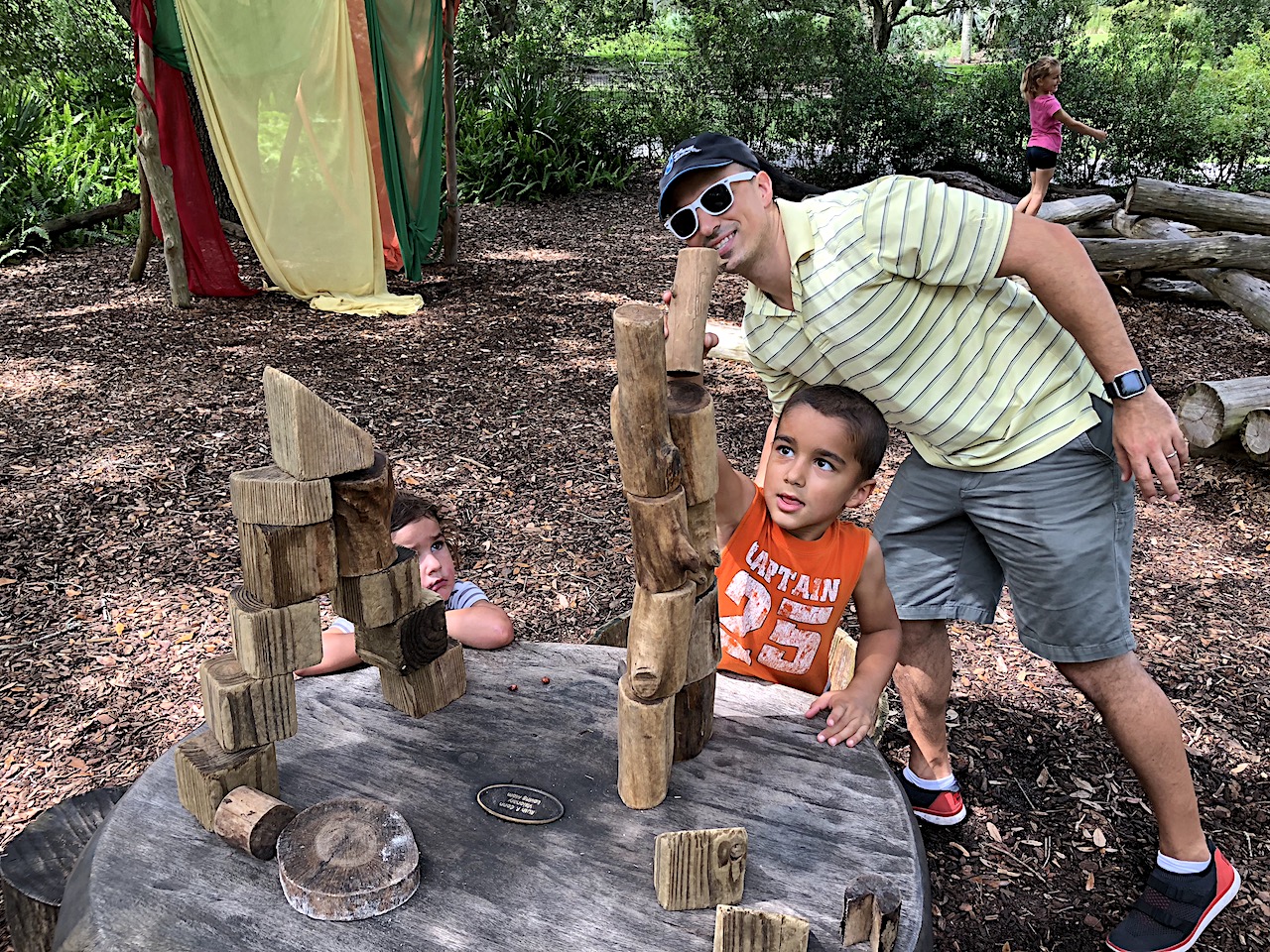 The garden provides tools to kick in their natural curiosity and sense of discovery. This wood block building in one of my favorites. They love to build up and kick their towers down! The kids experiment, pretend play, and explore the environment, in a safe and beautiful setting.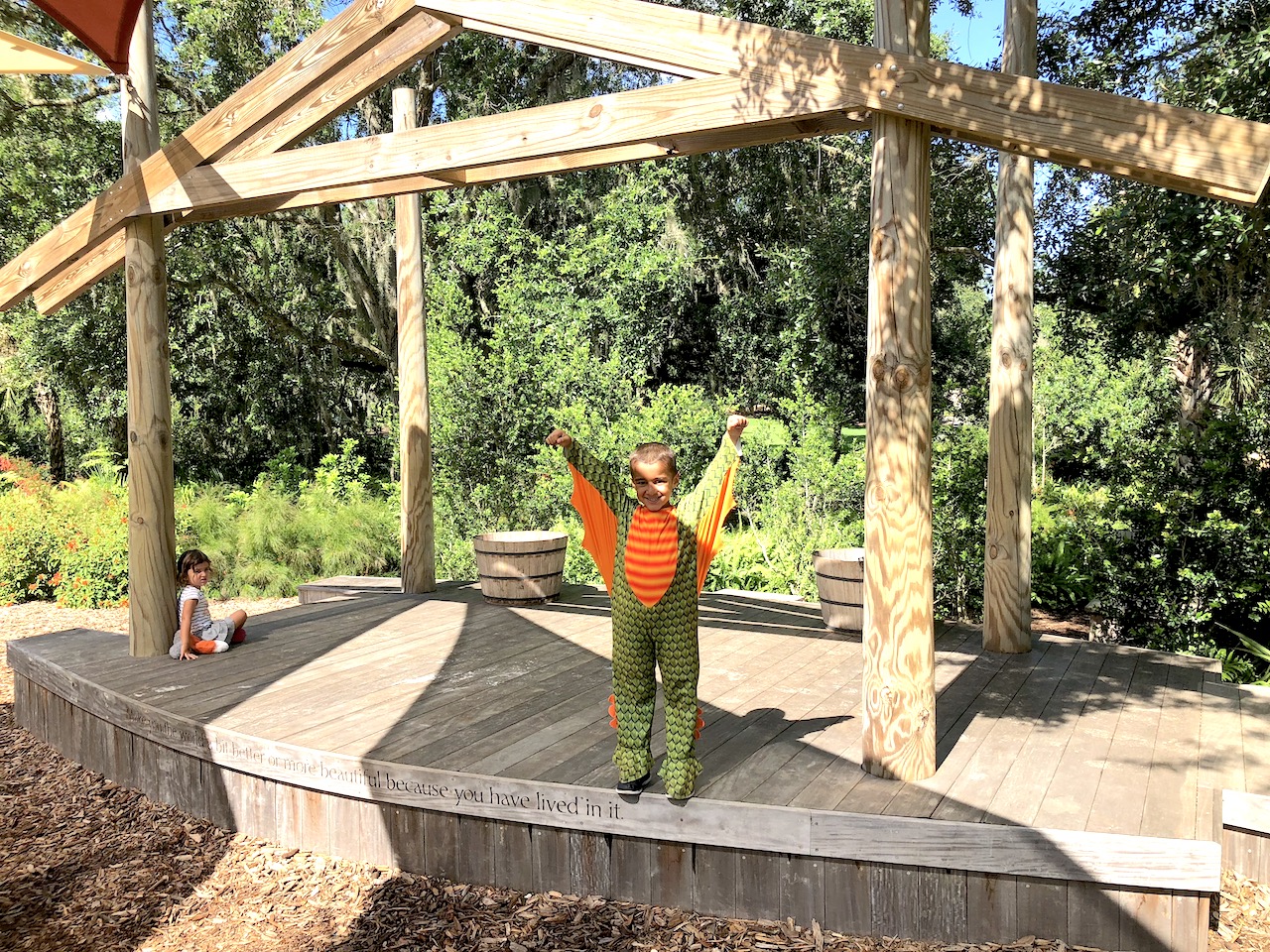 Every time we go, we find new costumes and the kids put up a show for us. This is somehow the first thing they do, every time we visit Bok Tower Gardens!
Arts at Bok Tower Gardens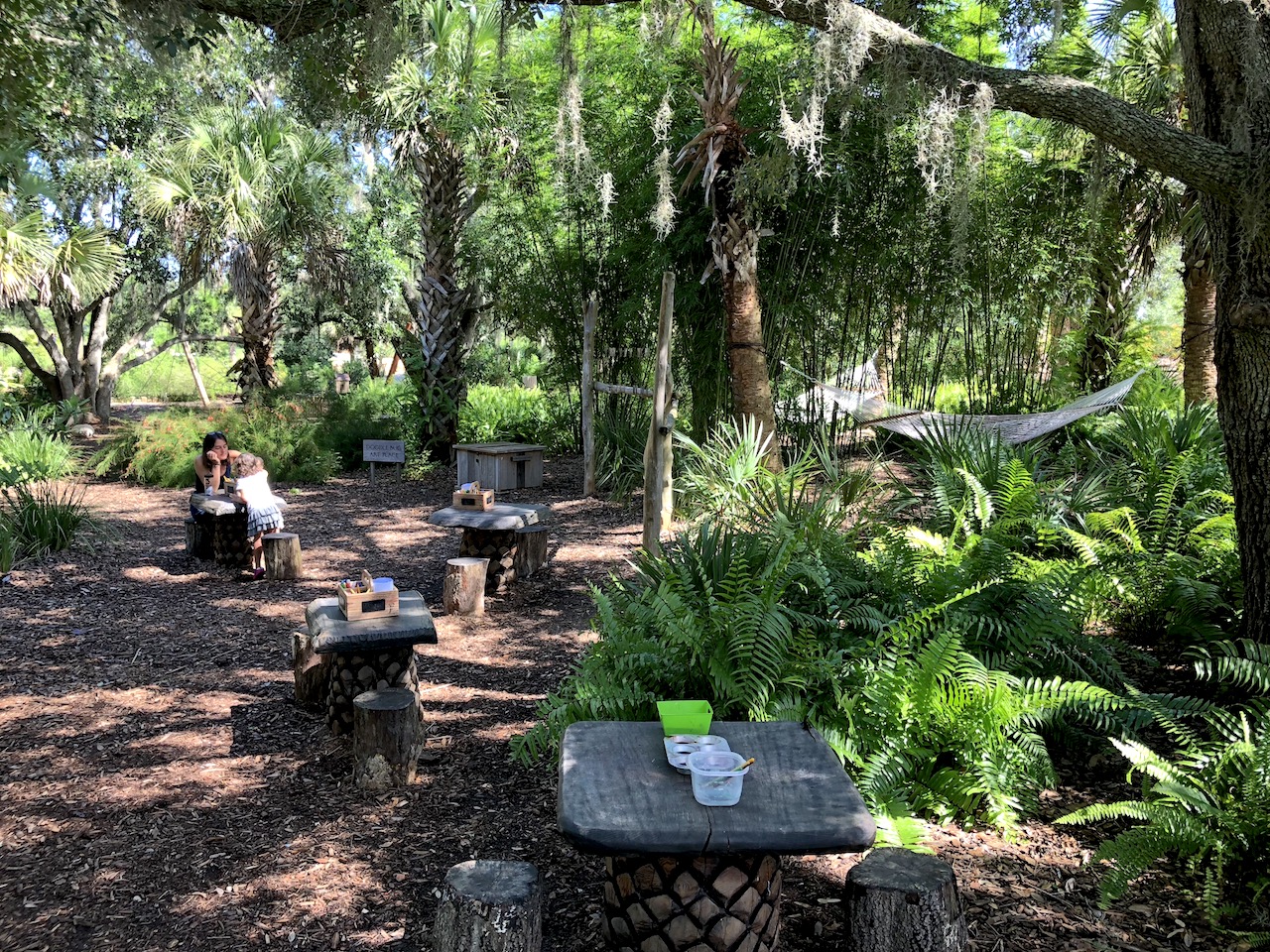 Adults will not be bored either. Nature and the beautiful surroundings will get your own creativity out! Look at this beautiful outdoor arts place.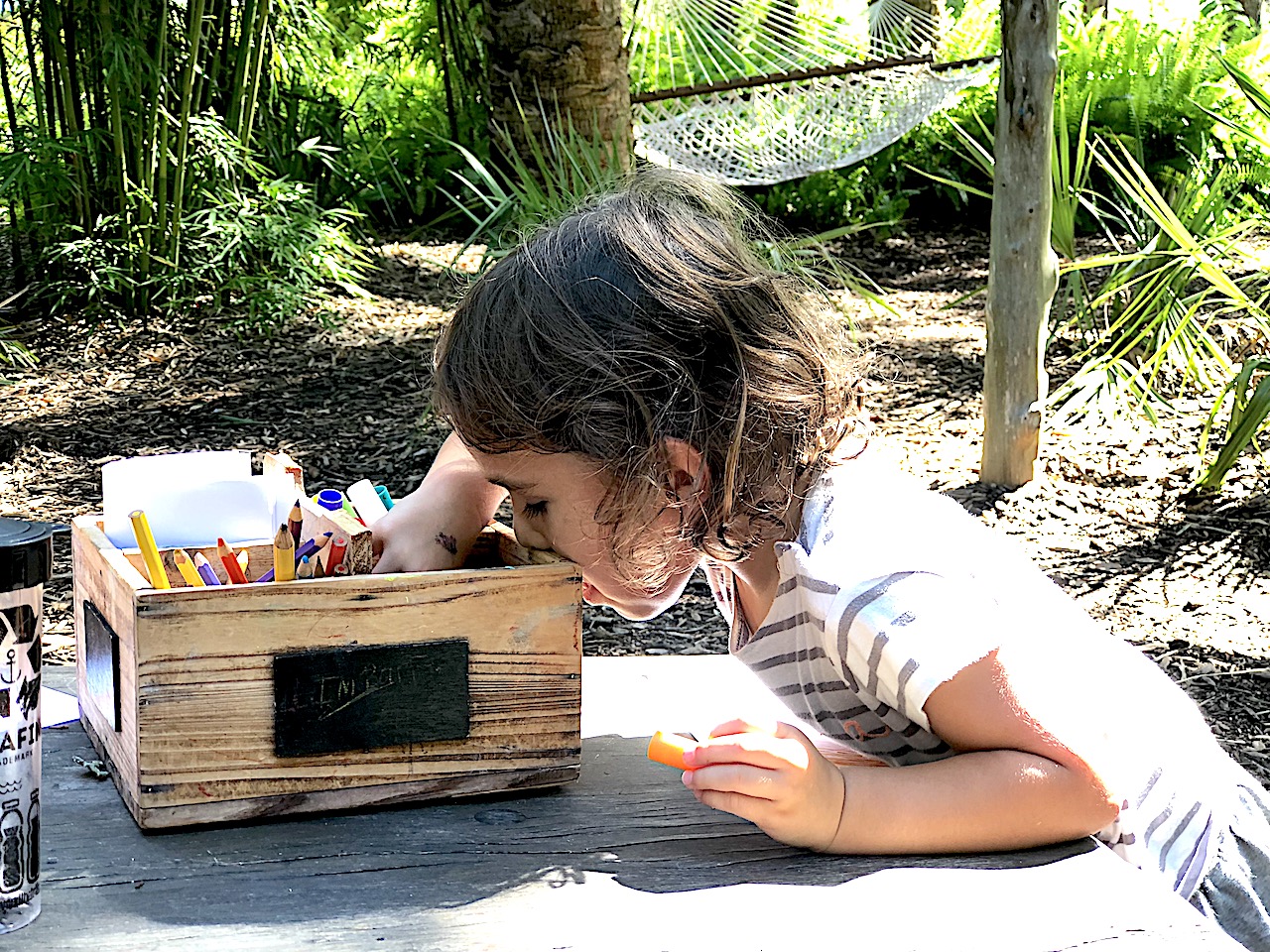 Our little Elin is an artsy one and we are sure to find her at the Doodle Bug Art Place!
What You Would Not Expect on a Playground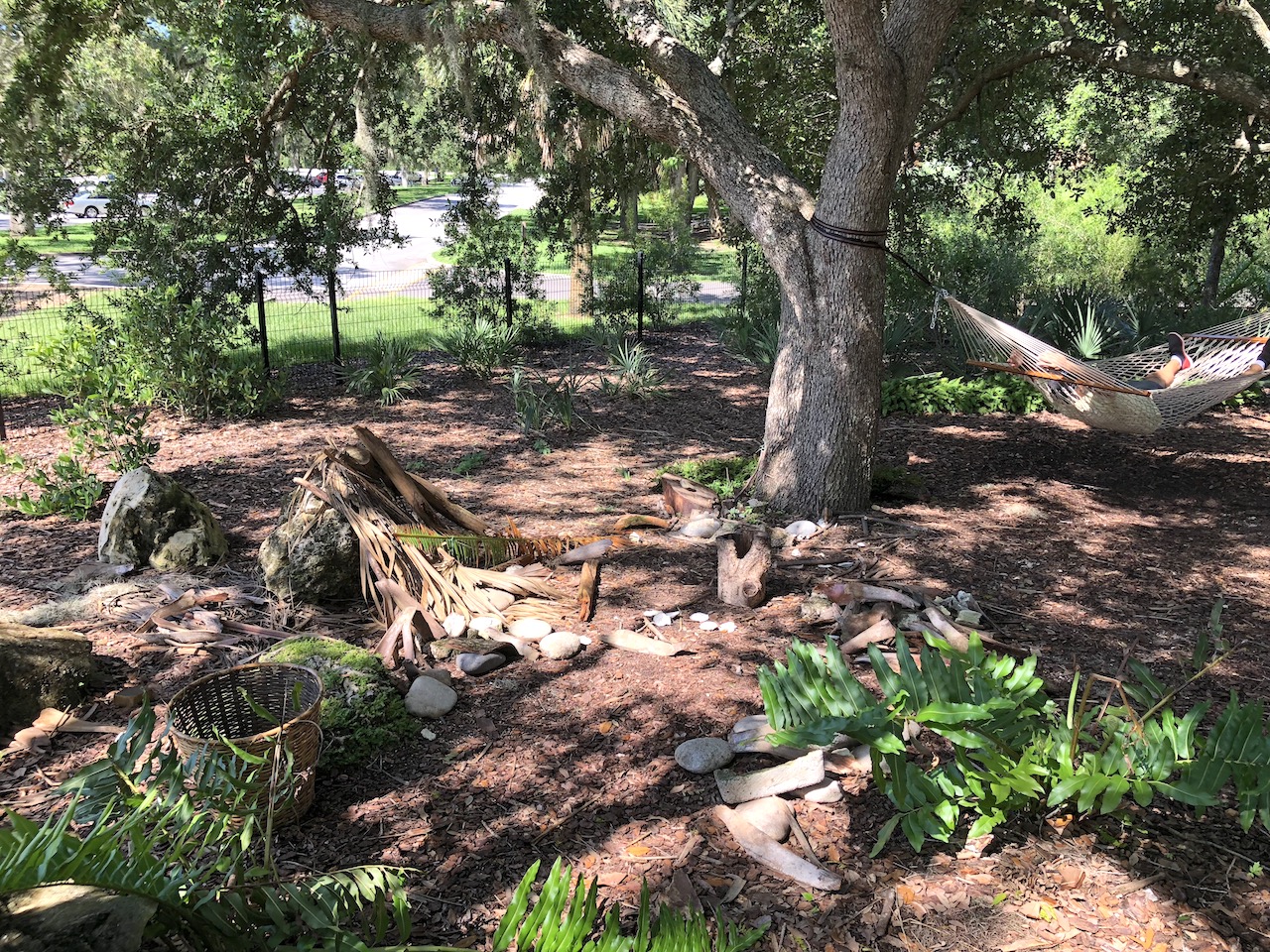 I love the simple way Bok Tower Gardens gets the kids playing. How about this? Disperse nature items on the ground and the kids will naturally group them into categories. Stones with stones, sticks with sticks, leaves with leaves, etc. This is so simple, yet provides hours of play.
Frog hopping on tree stumps for the active little ones!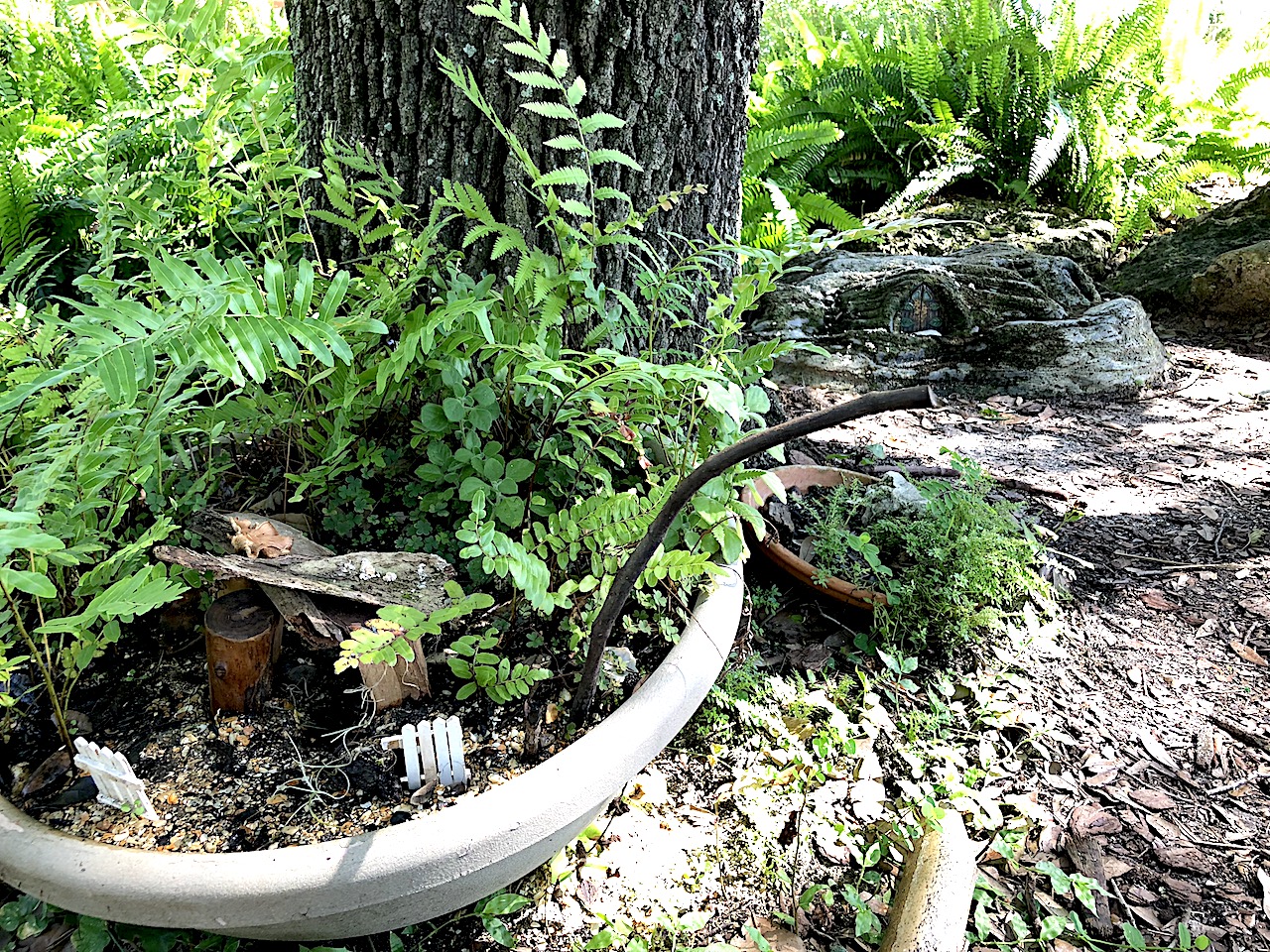 And this one… a fairy garden! Look up and down, left and right, and discover fairy homes and gardens in the wooded area of the Children's Garden! So inspiring that we started our own fairy garden at home!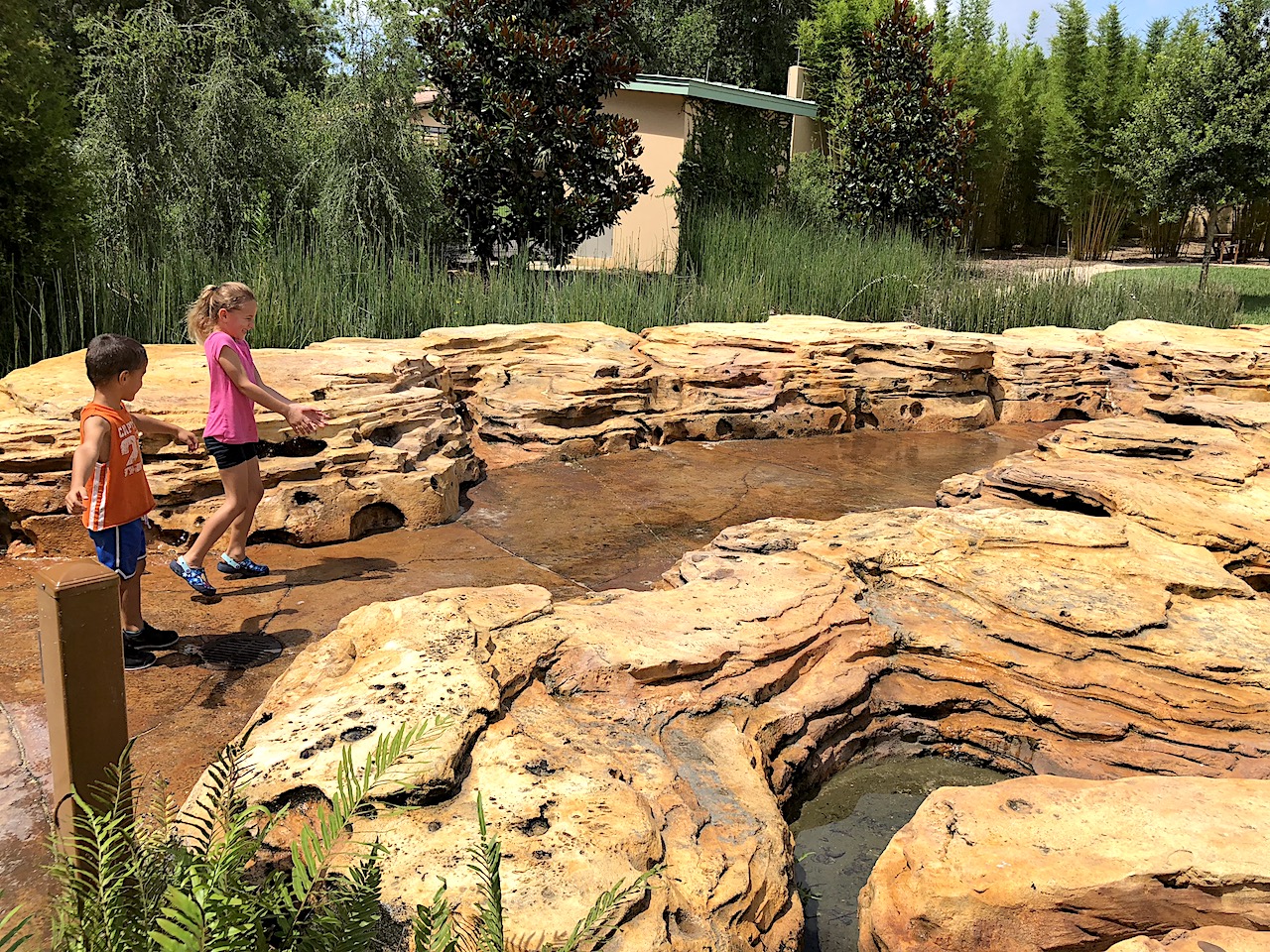 This canyon water play area is like no other. No plastic, no rubber, no crying colors. All natural looking rock work to get the kids moving and playing!
Through the Gardens to the Bok Tower
Once the kids have played, we like to take the 10-15 minute walk trough the gardens to hike up to the Bok Tower.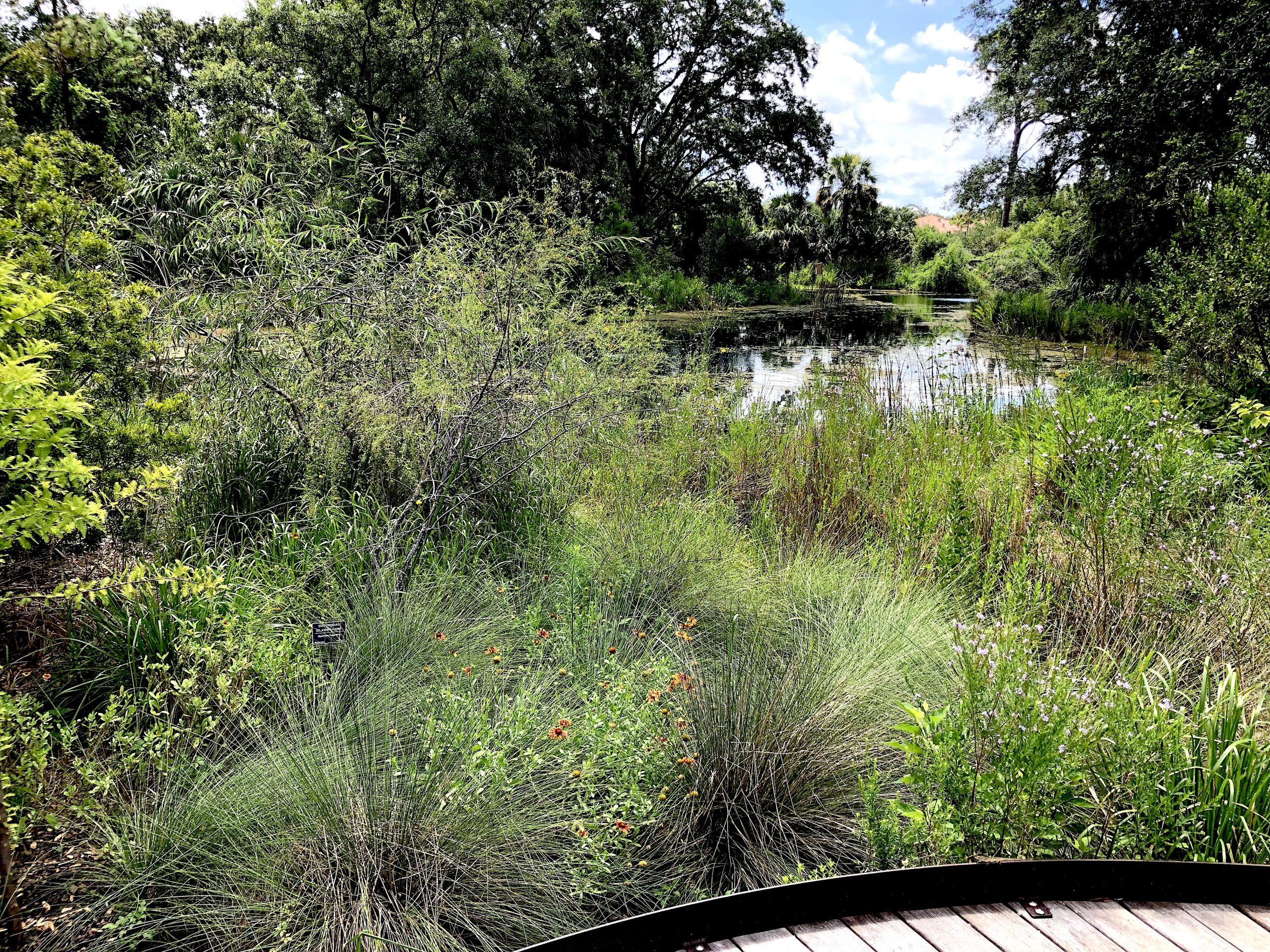 It is all about Florida flora, ponds, birds, bamboos, and more!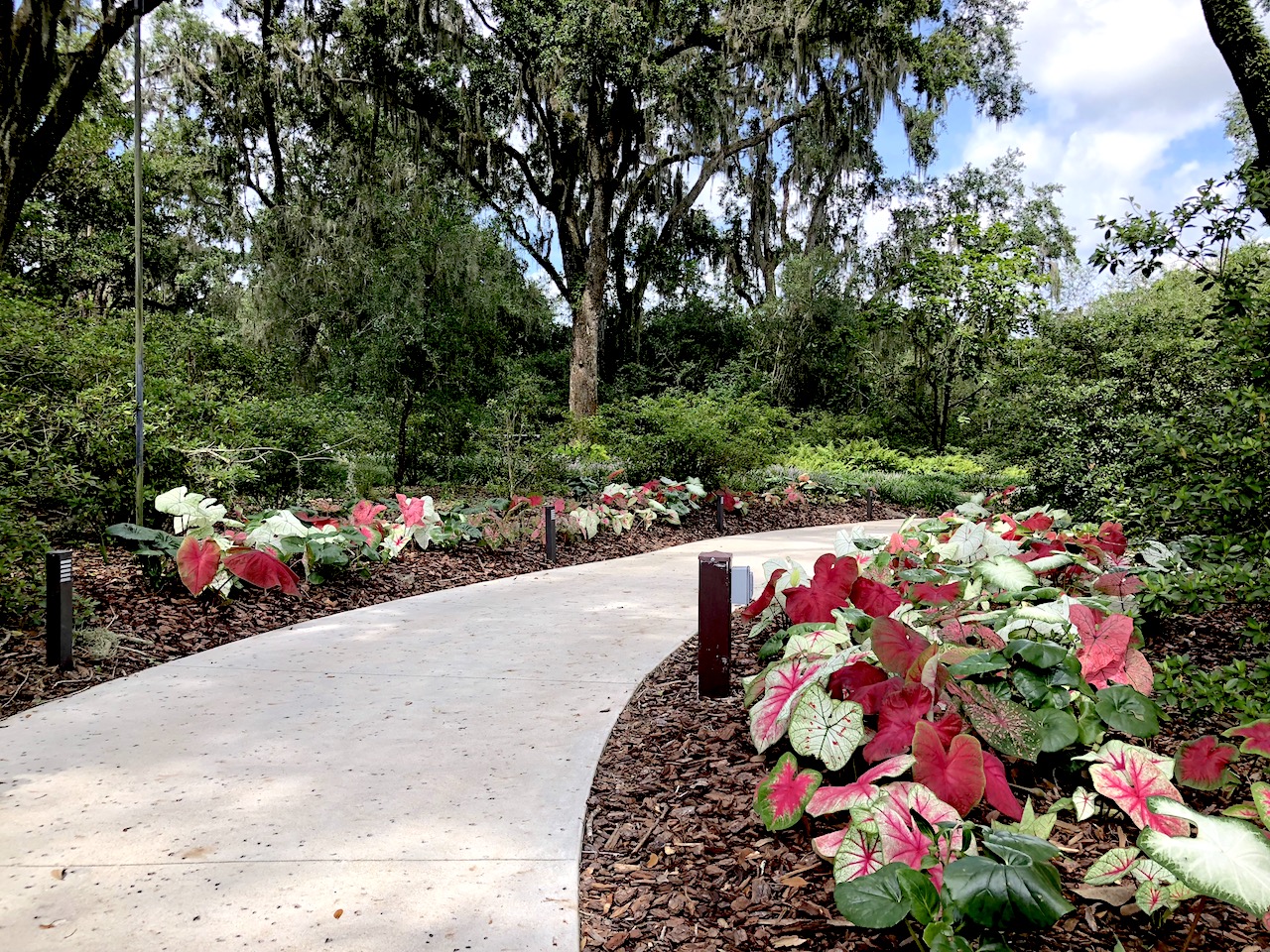 And those poinsettias…!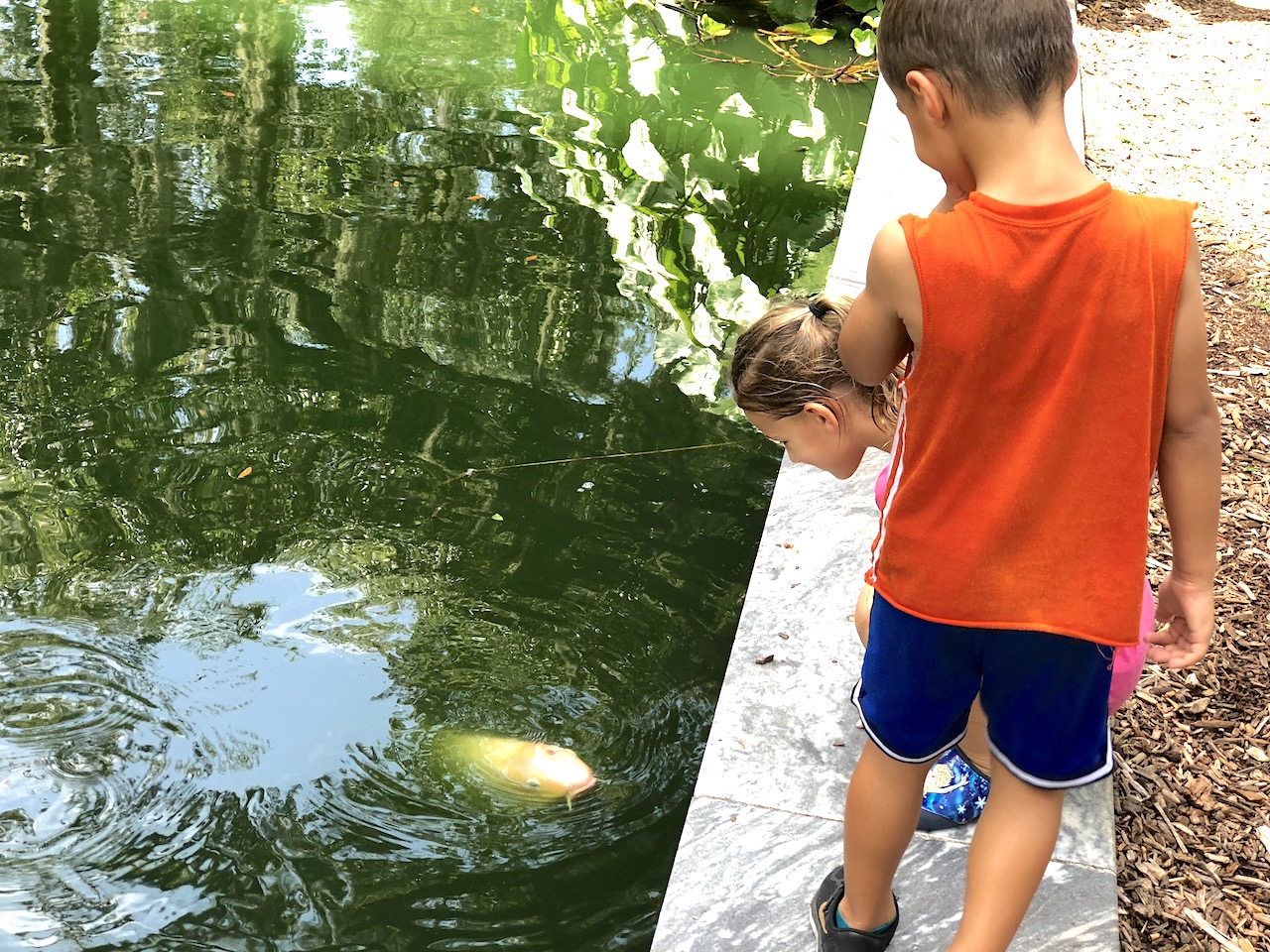 Once you get to the top, you'll notice that the tower is surrounded by water, where some of the biggest koi fish await. For 25 cents, purchase a bag of food and watch them come close to be fed.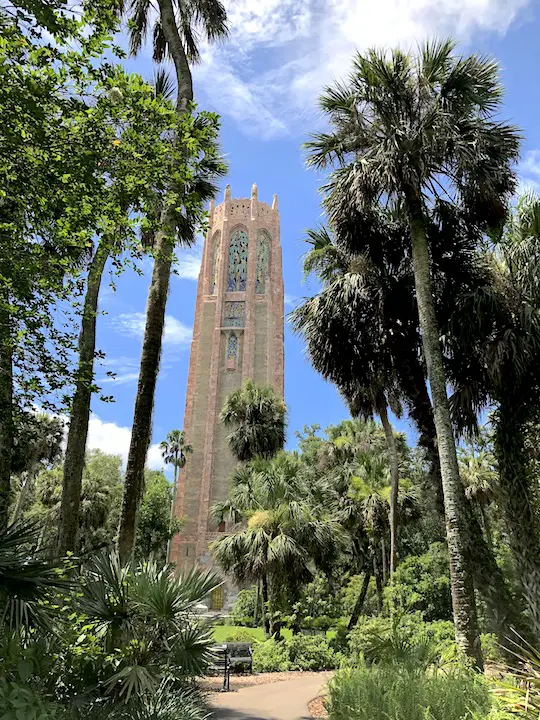 Nothing beats this view. The tower is truly impressive and built of coquina and marble. It hosts a 60-bell carillon, playing a concert at 1PM and 3PM every day.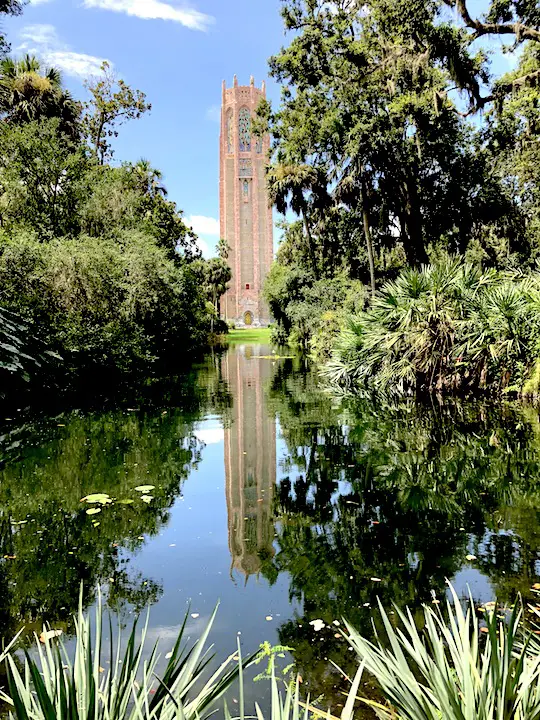 I hope you've enjoyed discovering Bok Tower Gardens. It is a wonderful place for all and by far, the best day trip from Orlando! Take a few hours next time you're in town to go visit and you'll be back on time for the theme parks' nighttime entertainment!
Related articles you might enjoy:
Why We Love Crayola Experience
Monsieur Paul – A Taste of Home at EPCOT
If you enjoy reading us, stay in the know by signing up for our newsletter!