Did you know that Disney has 3 offsite resorts? Three beach resorts that are not attached to any of their theme parks!
One of them is located in Hawaii, on the beautiful island of Oahu. Aulani is a beautiful beach-front property, extremely respectful of the local Hawaiian culture.
Smaller in size, Disney's Hilton Head Island Resort is a Disney Vacation Club resort located on Hilton Head, South Carolina. About an 8-hour drive from Walt Disney World, it sits on the marsh and a free shuttle takes its guests to 12 miles of heavenly beaches.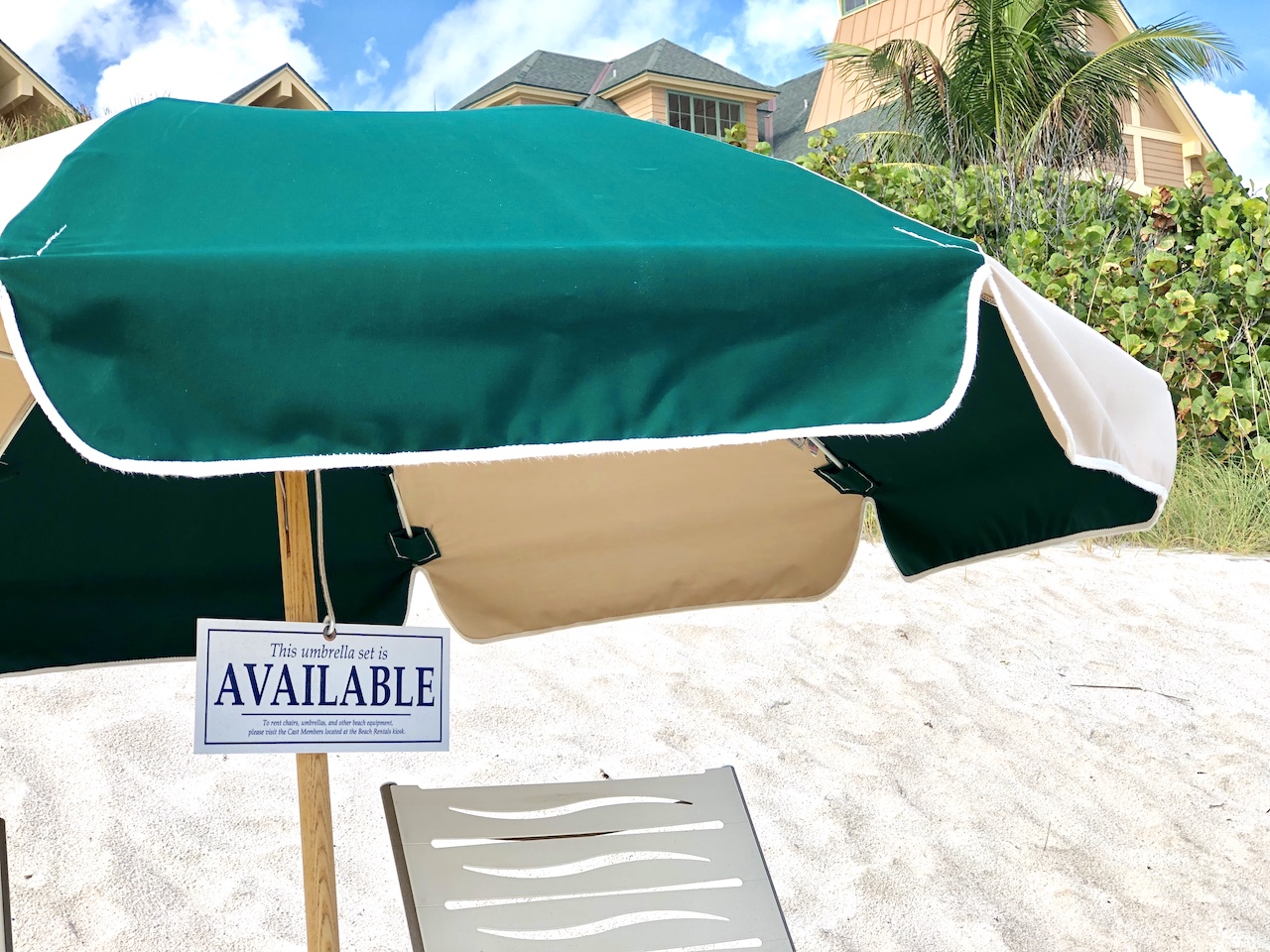 The closest one to the Orlando theme parks is Disney's Vero Beach Resort! A little gem on the Florida Atlantic coast, and just over 1.5 hours from Walt Disney World, it is the perfect beach escape during any Florida trip!
Disney's Vero Beach Resort
If I could tell you that you can get a Florida beach and a Disney experience all at once, would that get you excited?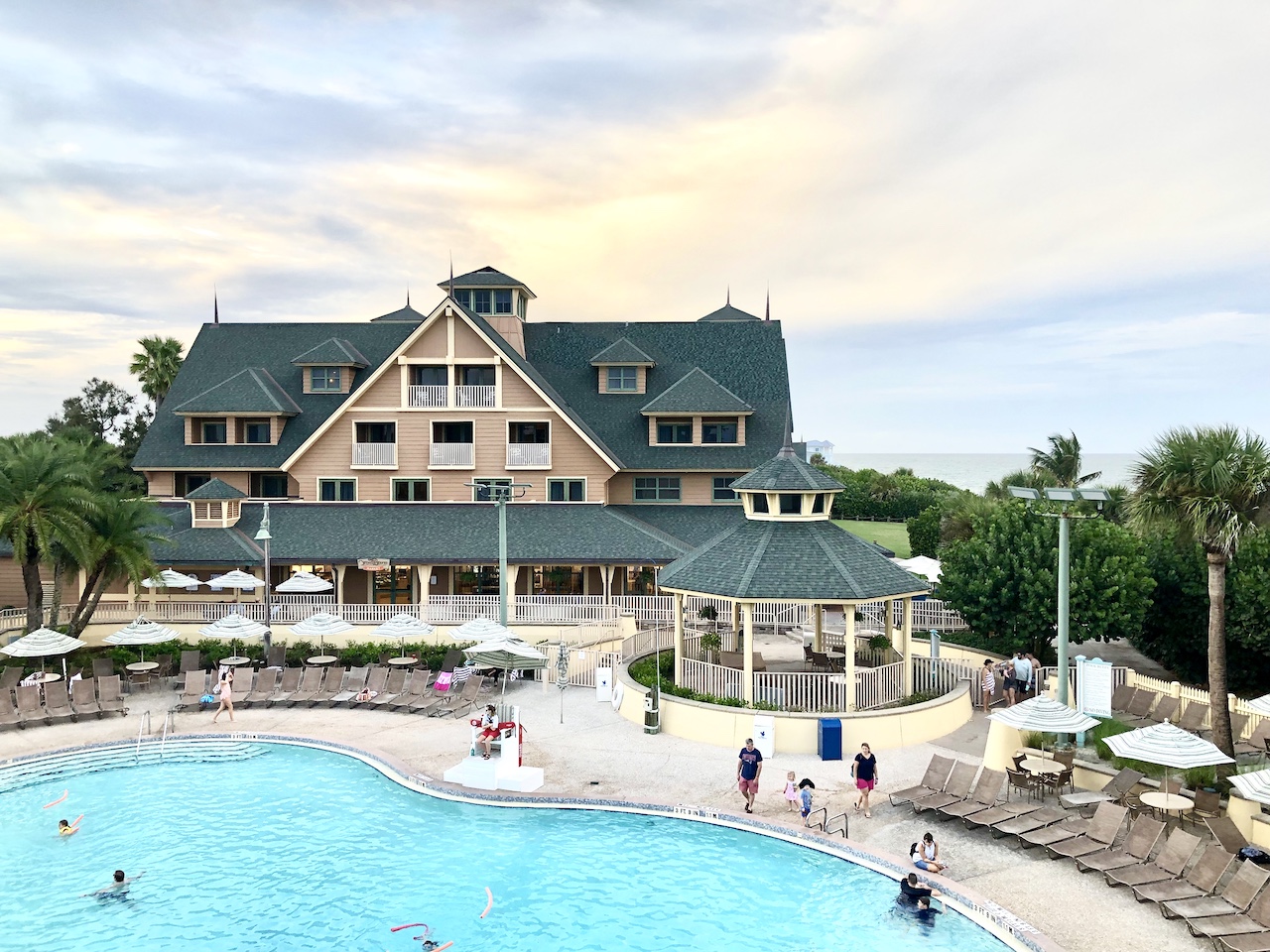 Our family loves Disney's Vero Beach Resort. It is easily accessible and a short drive from Walt Disney World. We love to spend a weekend there and disconnect from reality!
The Beach
When you come to Disney's Vero Beach Resort, you come for the beach and it never disappoints! 
Each season offers a stunning variation and you can enjoy the beach year-round. From December to February, plan on wearing a light jacket and only the bravest will jump in the waves. But 9 months out of the year, you will love the refreshing Atlantic waters!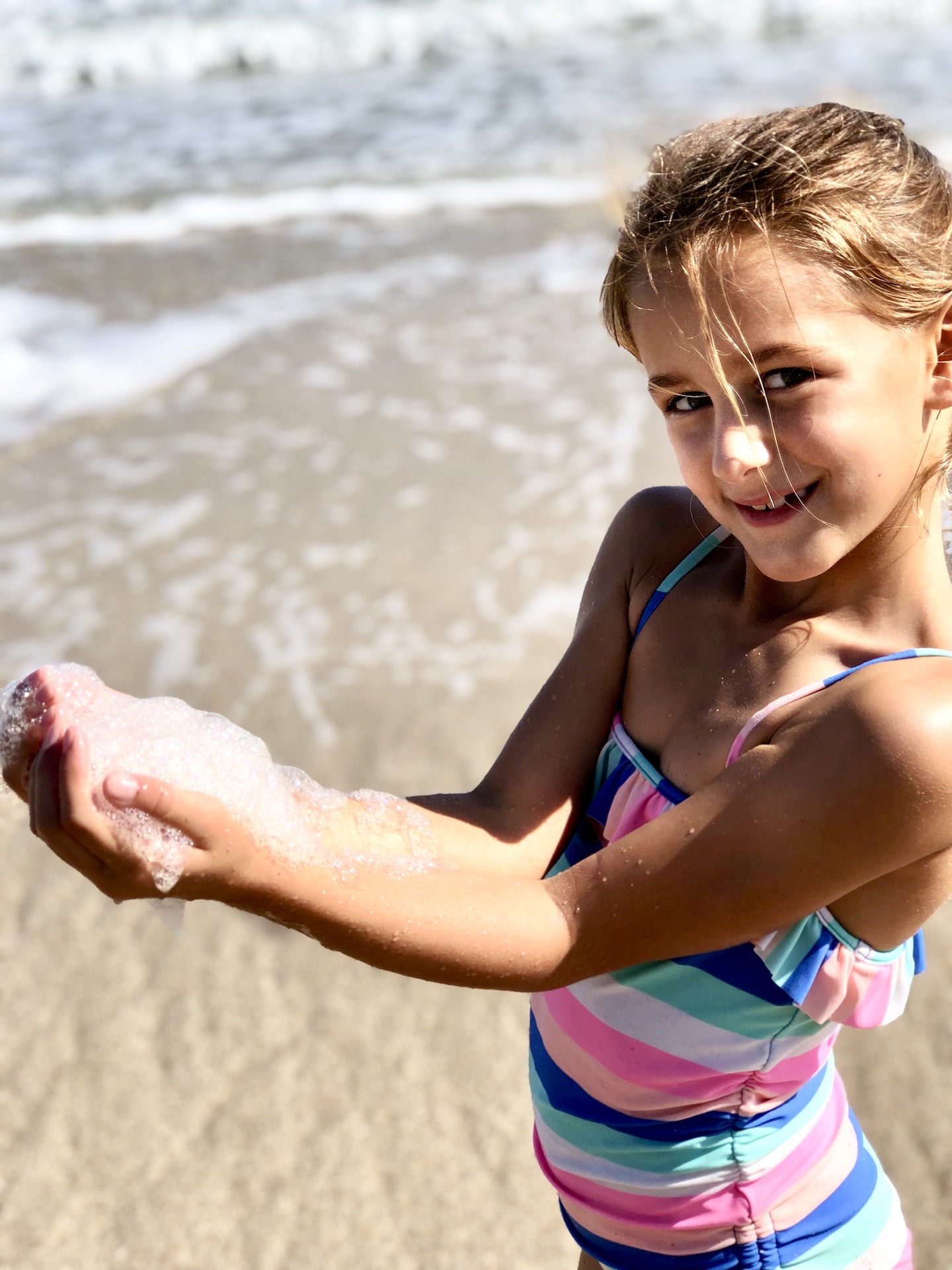 The resort shares space with the Loggerhead Sea Turtles' nesting grounds. If you visit Disney's Vero Beach Resort in June or July, you will be able to book the very special Sea Turtle Night Walk, where you will witness the moonlight safely guide the babies  to the ocean! 100% of the fee (currently $35) goes to Disney's sea turtle monitoring and is used for public education and scientific study at the resort!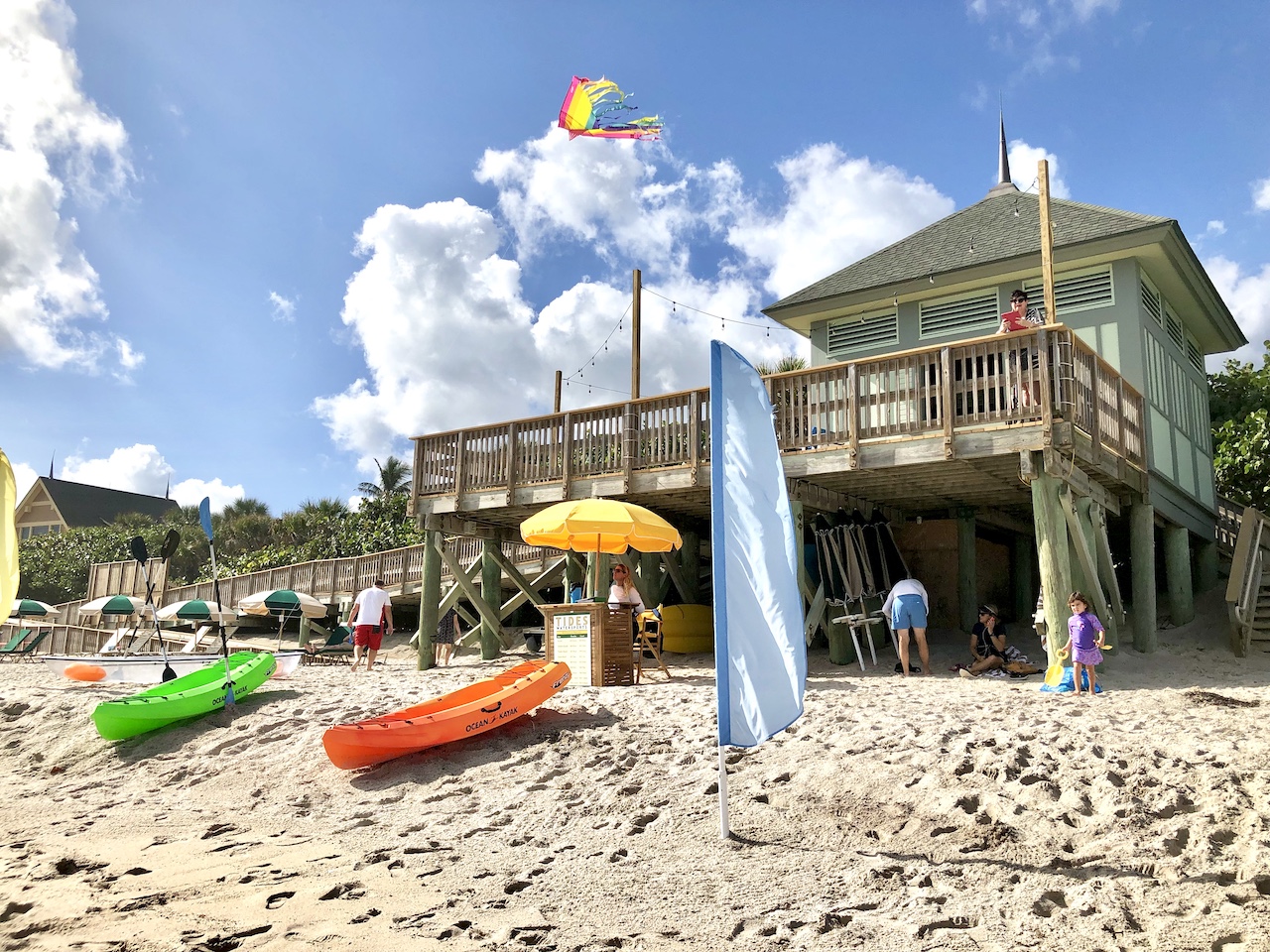 For the water sport enthusiasts, TIDES Watersports lets you rent sea kayaks, see-through kayaks, paddle boards, and more for some fun on the water! If you fancy a surf lesson, the resort will be happy to assist you with scheduling one!
Resort Activities
There is so much to do at Disney's Vero Beach Resort! I recommend spending at least 2 or 3 nights to enjoy everything that the resort has to offer!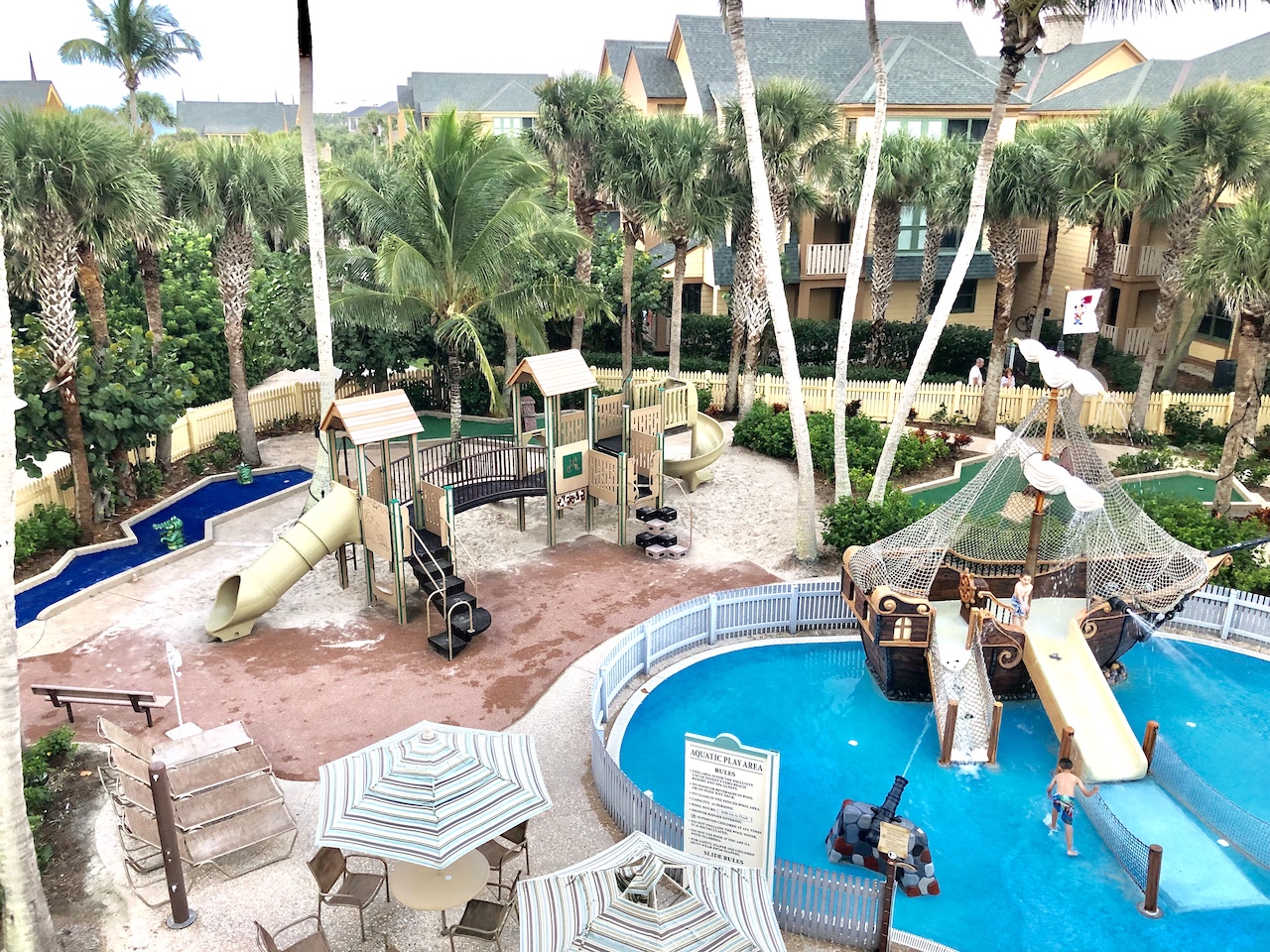 Right by the pool are 9 holes of mini-golf, fun for all ages!
Kids and adults will love practicing their skills on this fun and tropical course!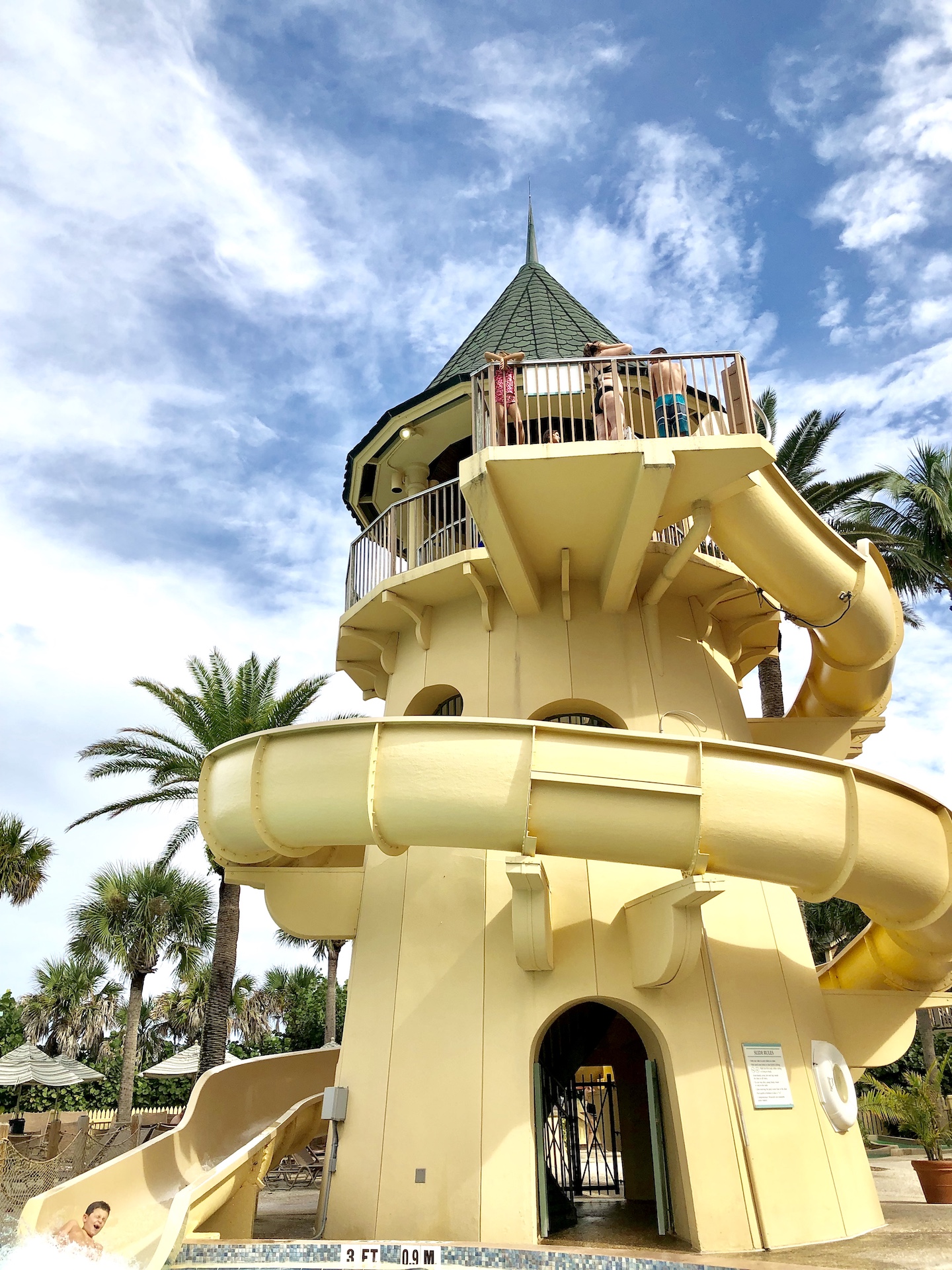 If sliding is your version of fun, you can go all day! And the views from the top of the slide are definitely worth a hike up there!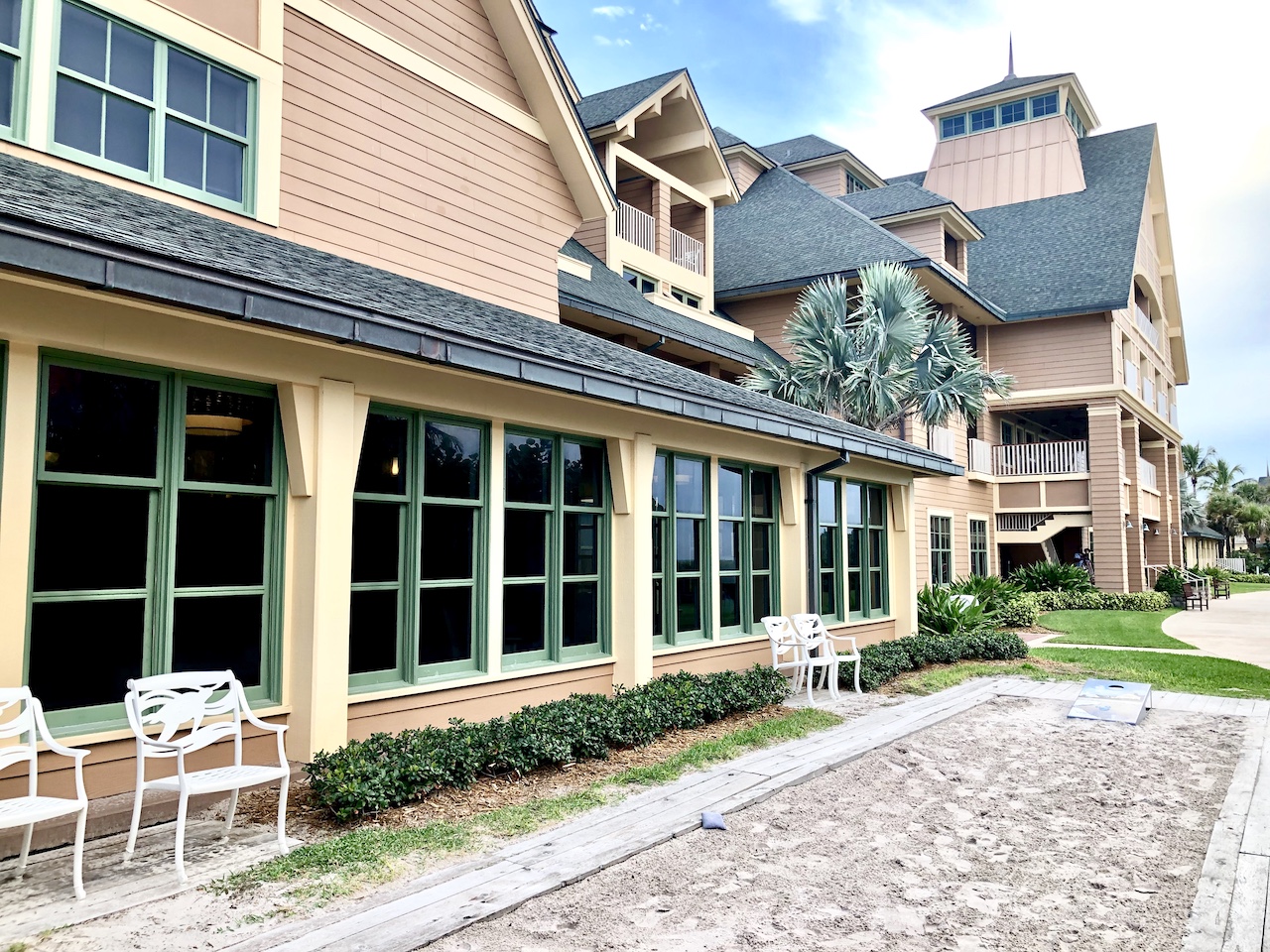 Our family loves tossing corn bags and while Christian and I keep on playing, the kids usually find some friends to play catch or football on the beach-front lawn by the lobby!
For everything else, head over to Eb and Flo's rentals! Check out board games, shuffleboard equipment, ping-pong rackets, bicycles for the whole family (beautiful 10 mile trail right off of the resort!), balls, and more!
The Pool
The pool is beautiful and warm and the place to be in the afternoon for fun games and pool parties!
The hot tub is perfectly heated for some of the cooler days (or if, like my kids, you are obsessed with hot tubs!).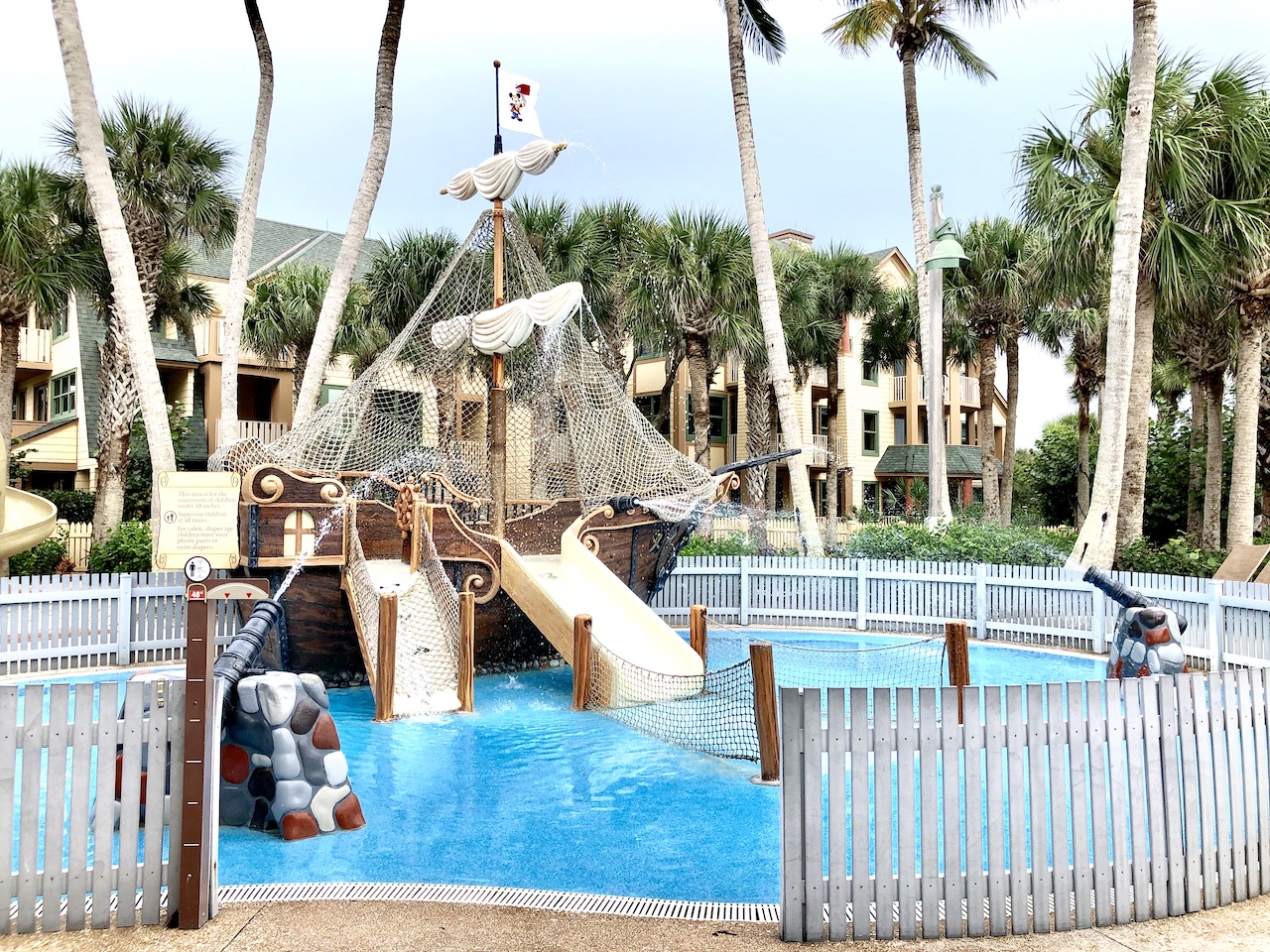 The younger guests will love the pirate ship splash pad. Who wouldn't want to be a couple of feet tall again to become a mini-pirate?
For the spa enthusiasts, take a few minutes to enjoy the sauna right off of the pool deck!
Disney Touch
Even though not at the parks, you will love all of the Disney touches. At the pool, enjoy some Disney trivia games. Our favorite is recognizing attraction or movie tunes!
Find hidden Mickeys and enjoy the Disney boutique.
The service is perfect, as expected of Disney. Each Cast Member is there to help you have the best experience possible. They typically know my kids on a first-name basis within hours of our arrival!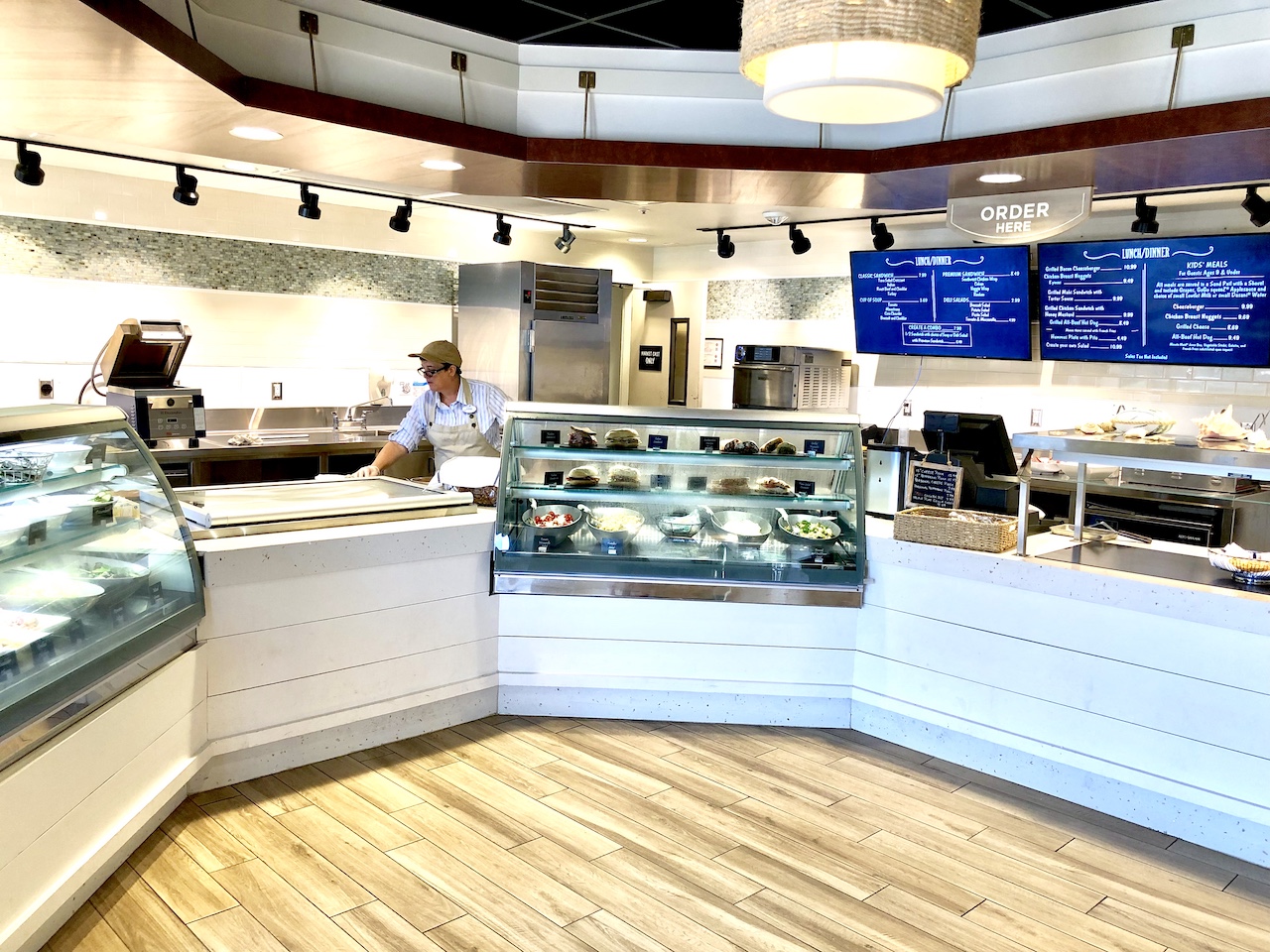 We love the pool-side casual food market – Wind and Waves Market. If you are familiar with Disney Cruise Line, they serve the same french fries and chicken nuggets!!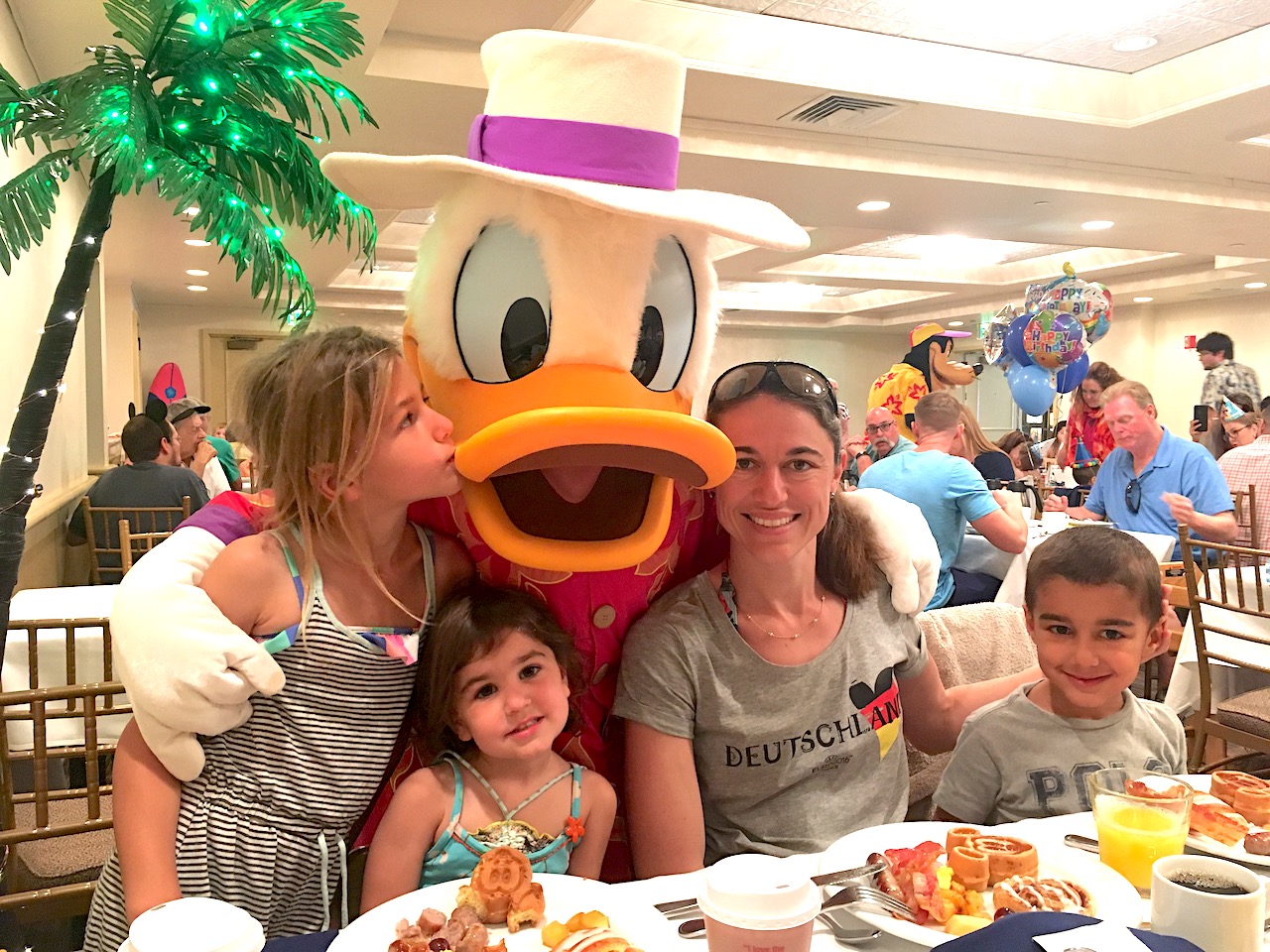 And of course, it wouldn't be Disney without character appearances!! Book a character breakfast or enjoy some special themed dinners with character appearances!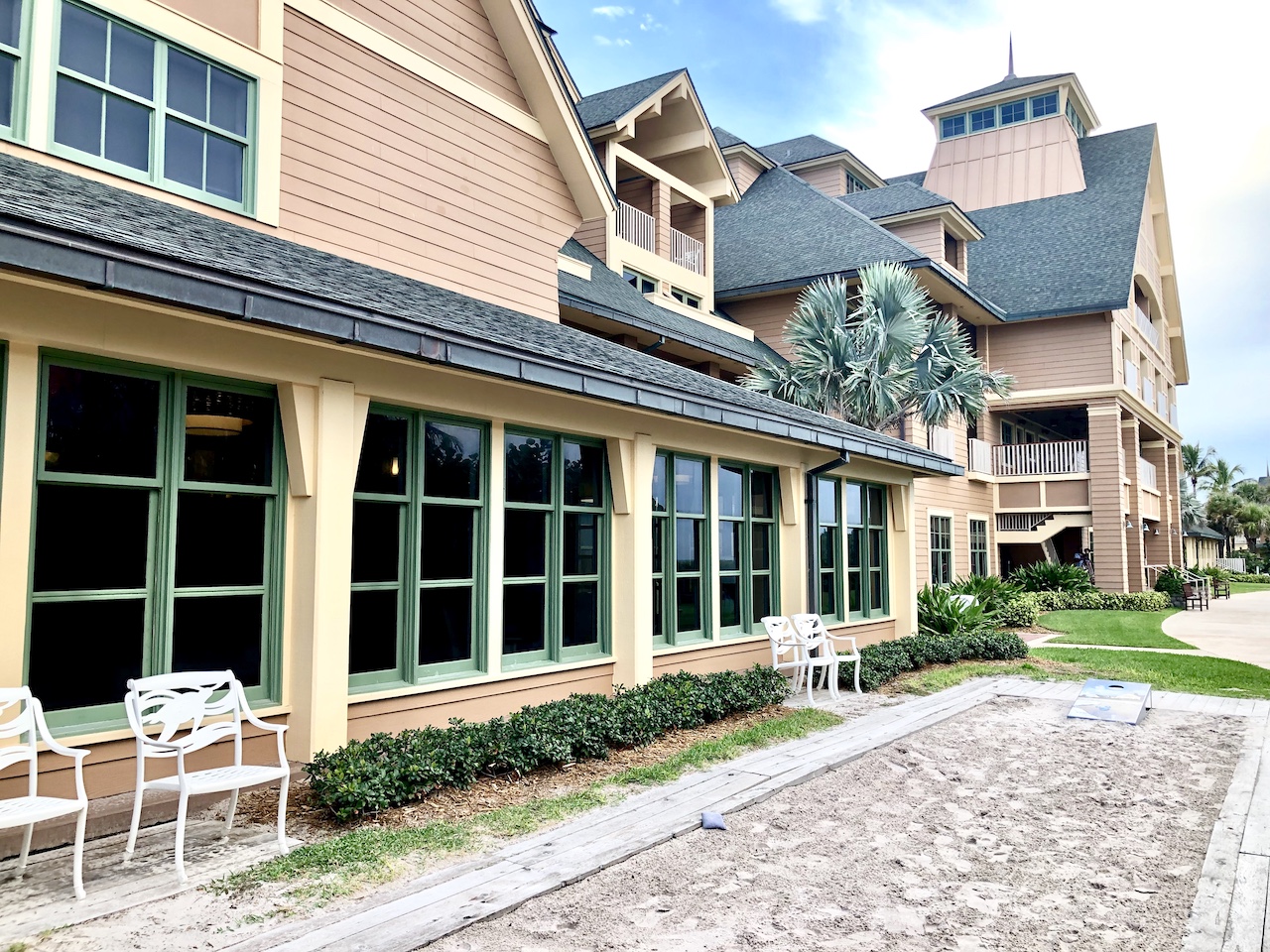 Our family loves tossing bean bags. Usually, while Christian and I keep on playing, the kids run off with some friends to play catch or football on the beach-front lawn by the hotel lobby!
The best nights at Disney's Vero Beach Resort are bonfire nights. Four times a week, some joyful Cast Members light up the bonfire and have every one dance and sing. The night ends with roasted smores for everyone's delight!
Disney Vacation Club
Disney's Vero Beach Resort is a Disney Vacation Club (DVC) property. If you are a DVC member and book your stay with points, you will enjoy free mini-golf all-day and reduced rates on fun activities.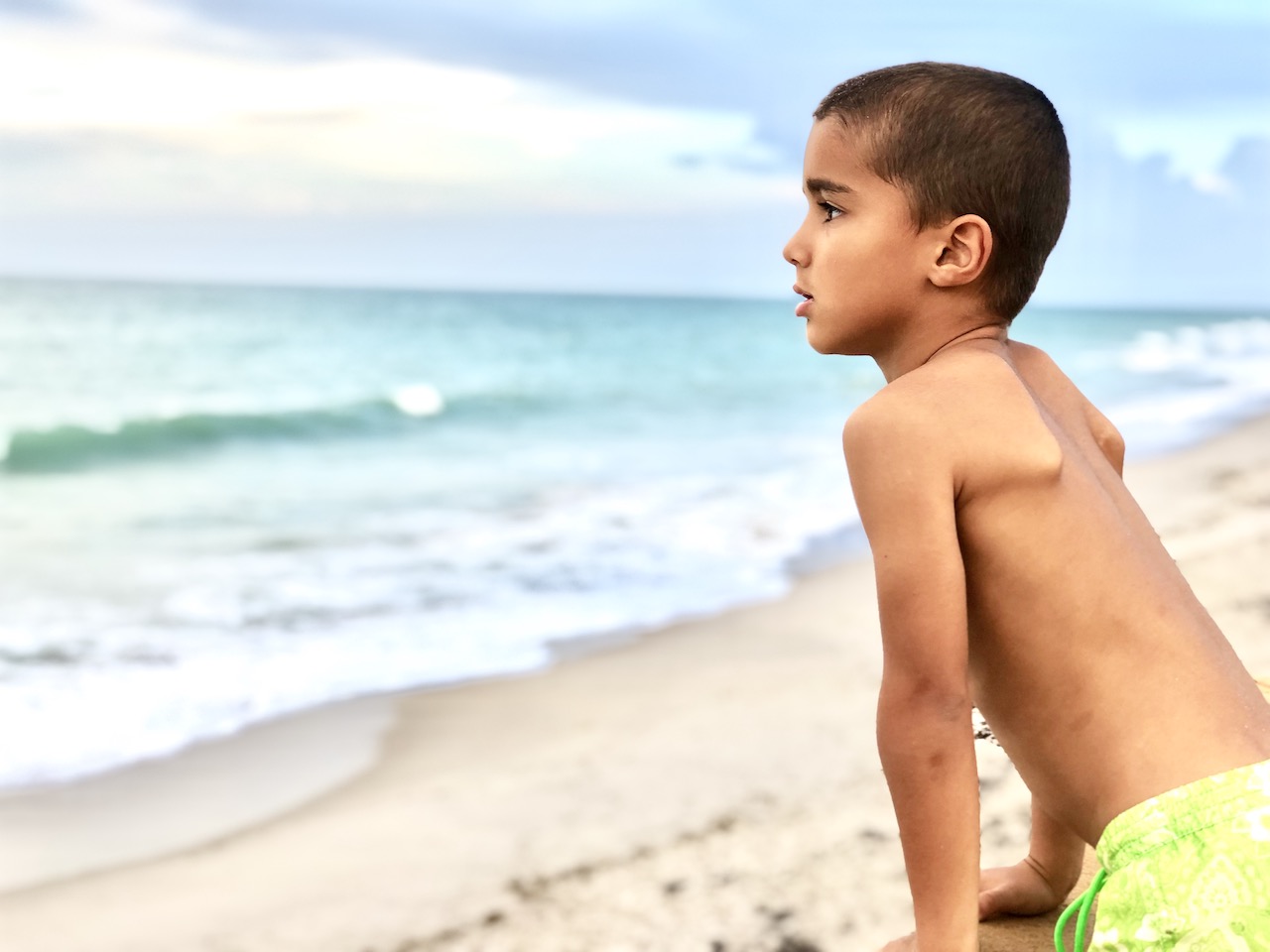 If you are not a Disney Vacation Club Member, you can still stay at the resort based on availability. Either check for rates HERE, or send me an email at laura@frugalforluxury.com and I will be happy to help you book the resort.
---
Enjoyed the article? Pin it for later and share on social media! 
---
Related articles you might enjoy: 
10 Day Trips from Orlando
2 Days in Gainesville with Kids 
Grocery Stores in Florida
If you enjoy reading us, make sure to sign up for our newsletter to stay up to date on all the new content!