When every day you wake up to this view, you know your day can't go wrong!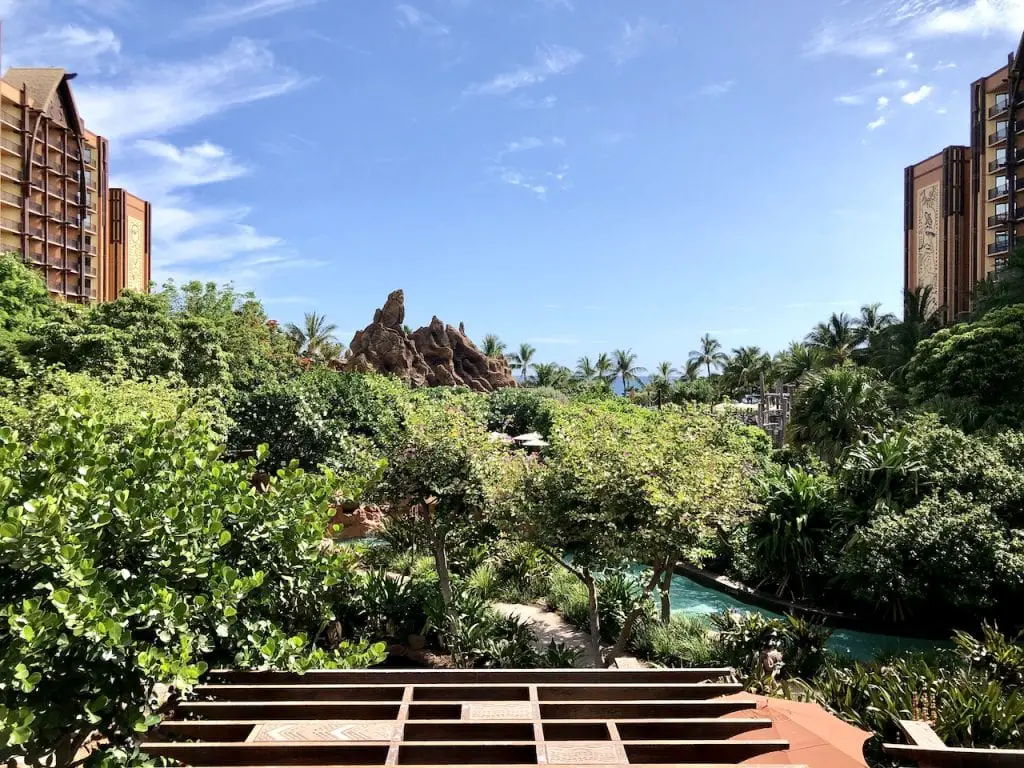 Aulani is Disney's Hawaiian resort, located in Kapolei on the south-western tip of Oahu, HI, and just 30 minutes from Honolulu Airport! It is also the perfect family resort for a Hawaiian vacation with kids!
We recommend renting a car for the duration of your stay, straight from the airport, for most flexibility. If you are a Disney Vacation Club Member, parking at the resort is free. You will however be charged a daily fee if you are a regular guest renting a room.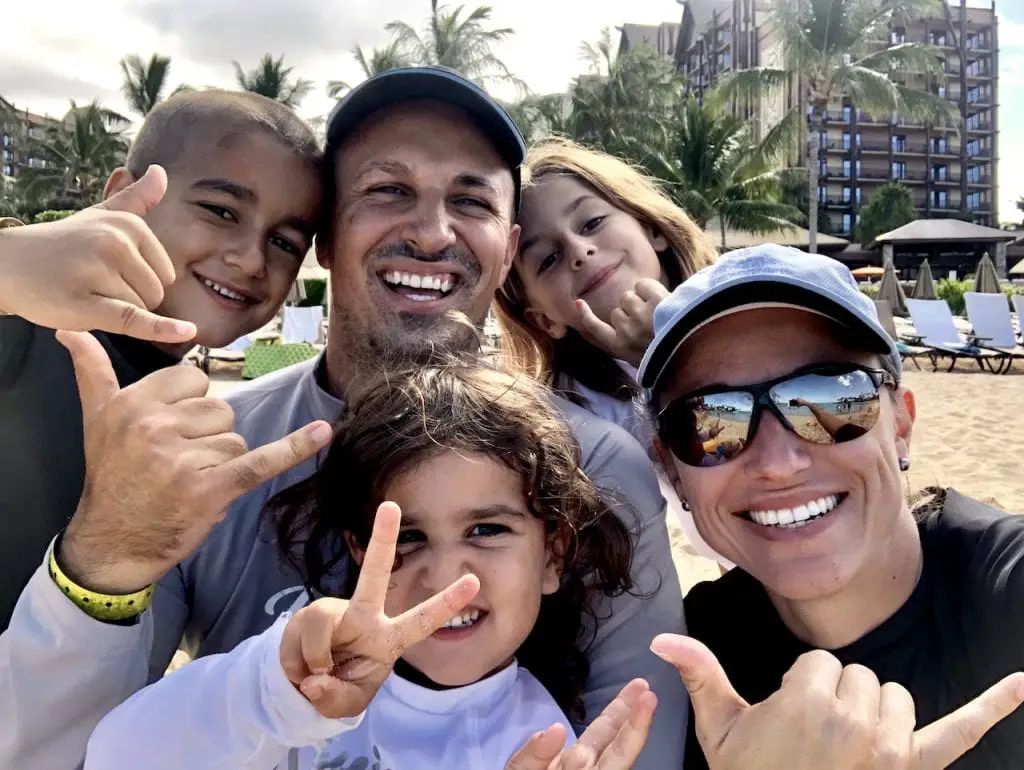 In no particular order, this is what we loved about Aulani, as well as a couple of tips. 😉
Aunty's Beach House
The first thing you might do on your first morning at the resort, is walk down to Aunty's Beach House!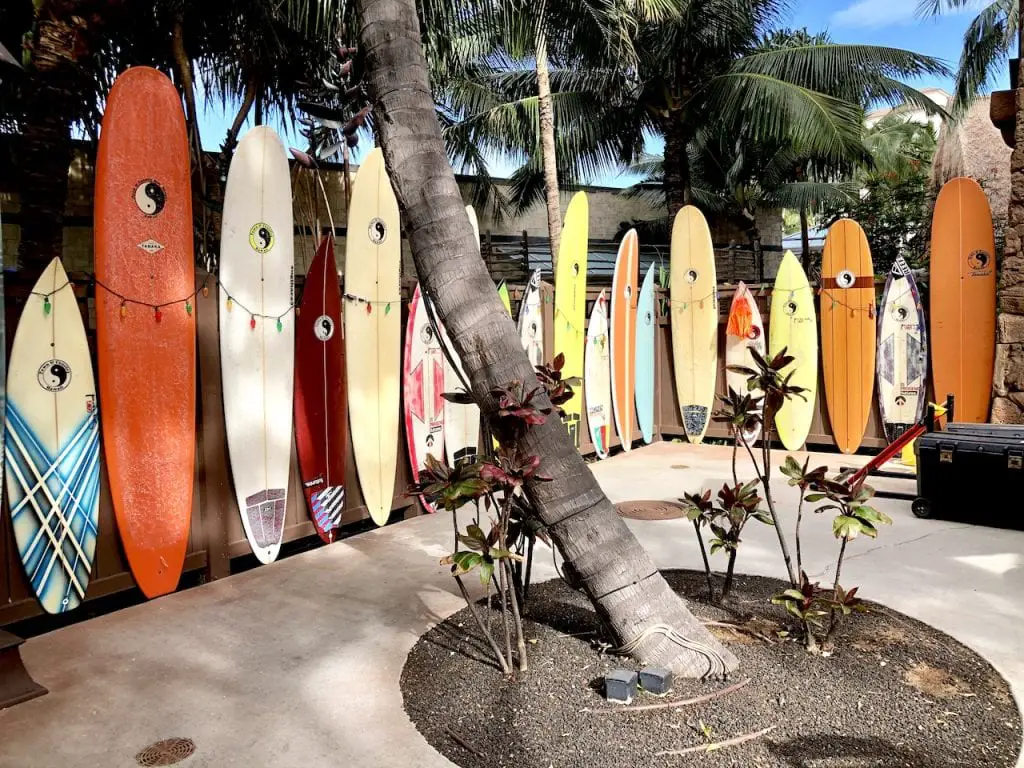 If you think you've seen resort kids' clubs… you haven't, until you see this one. With 5,200 square feet of entertainment, daily themes activities, and some premium experiences, you may never see your kiddos again! Ours were mad every time they saw us show up!
And, remember to book their lunch early to make sure it doesn't sell out if you plan on letting your kids eat at Aunty's Beach House!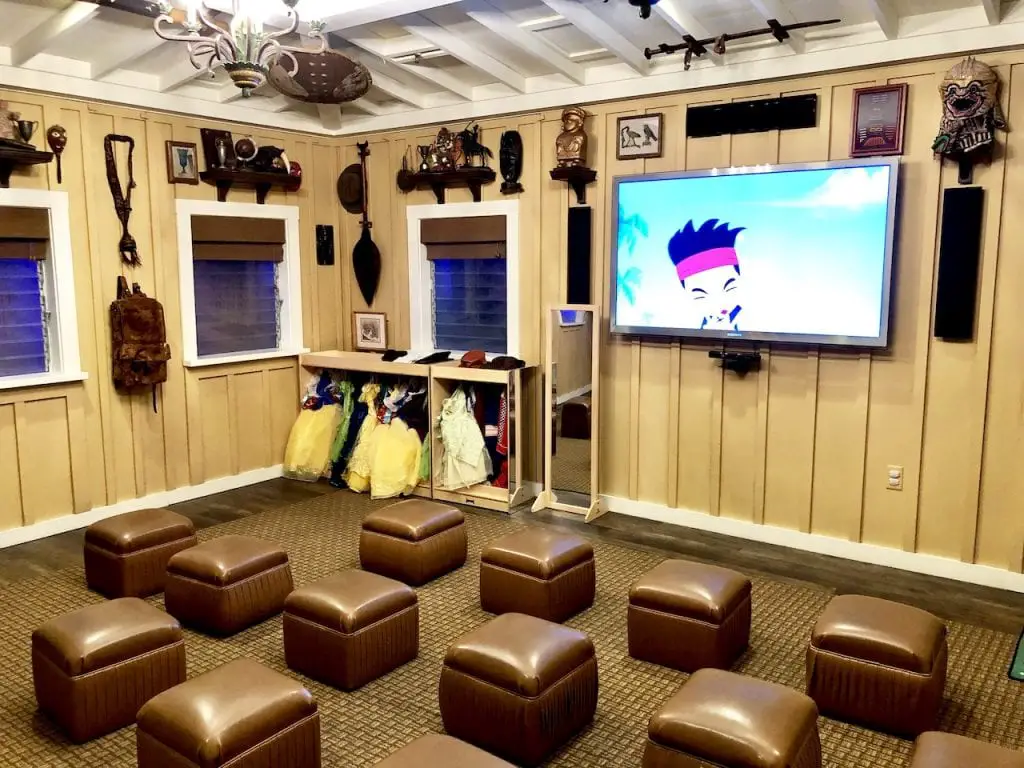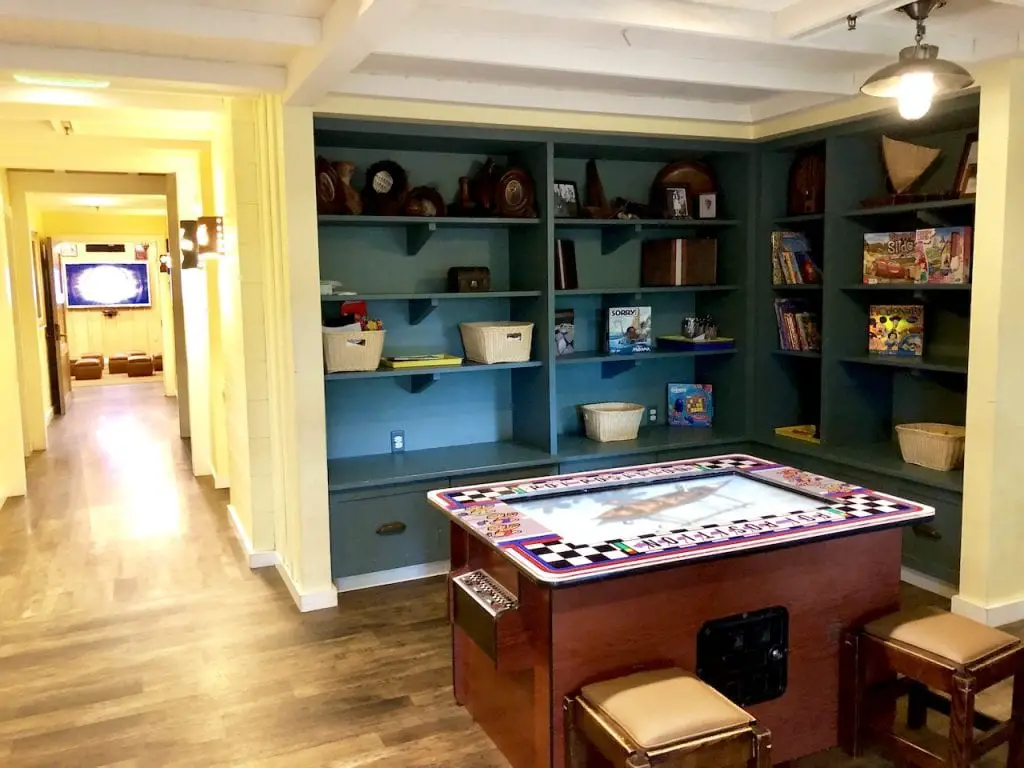 Aunty's Beach House is included in your stay and to speed up the check-in process on your first day, fill out the registration form HERE at least 2 days prior to your arrival.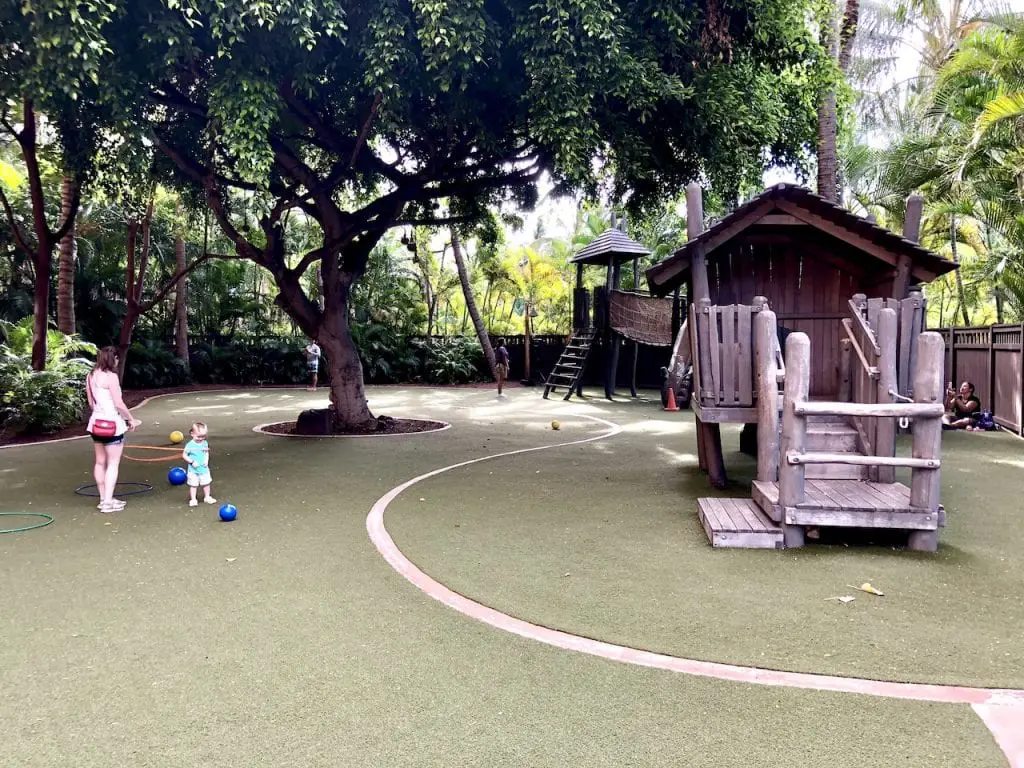 Aunty's Beach House is opened daily from 8AM to 9PM for potty-trained kids between 3 and 12, but note that the first 1.5 hour is open house for kids all ages and parents have to stay with the kids!
At the end of your stay, don't forget to return the kids' Magic Bands to get your money back on those! Or keep them as souvenir, but you will be charged for them 🙂
The Pools And Slides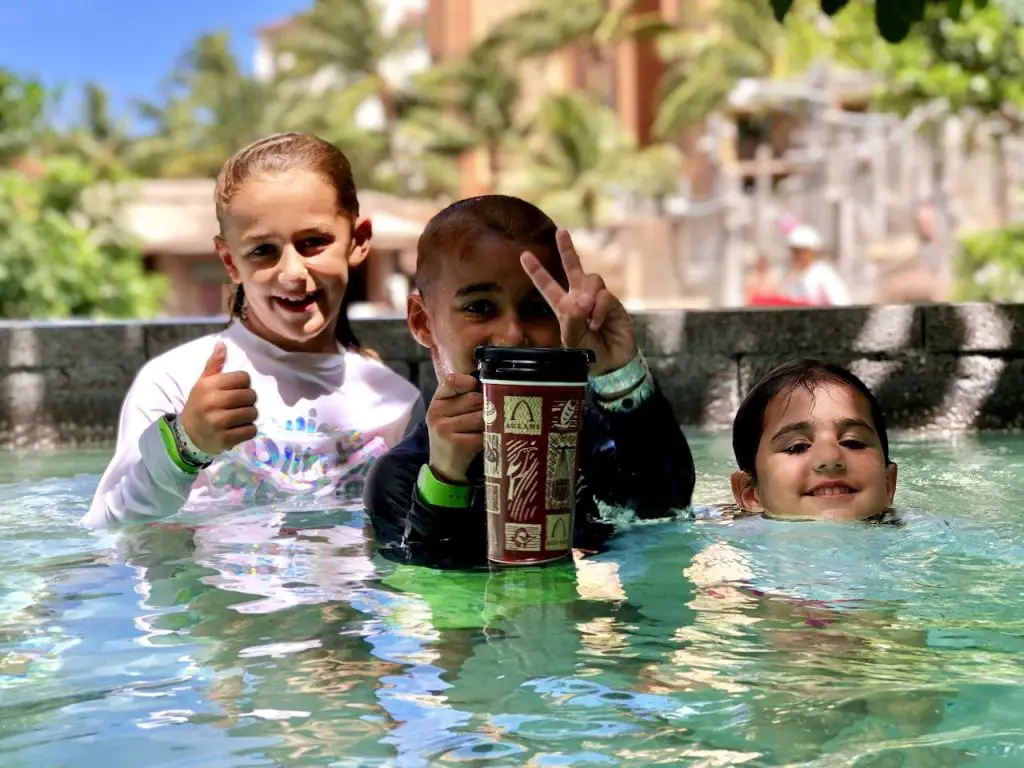 What amazed us most at Aulani, was the number of pools and their beautiful Polynesian theming!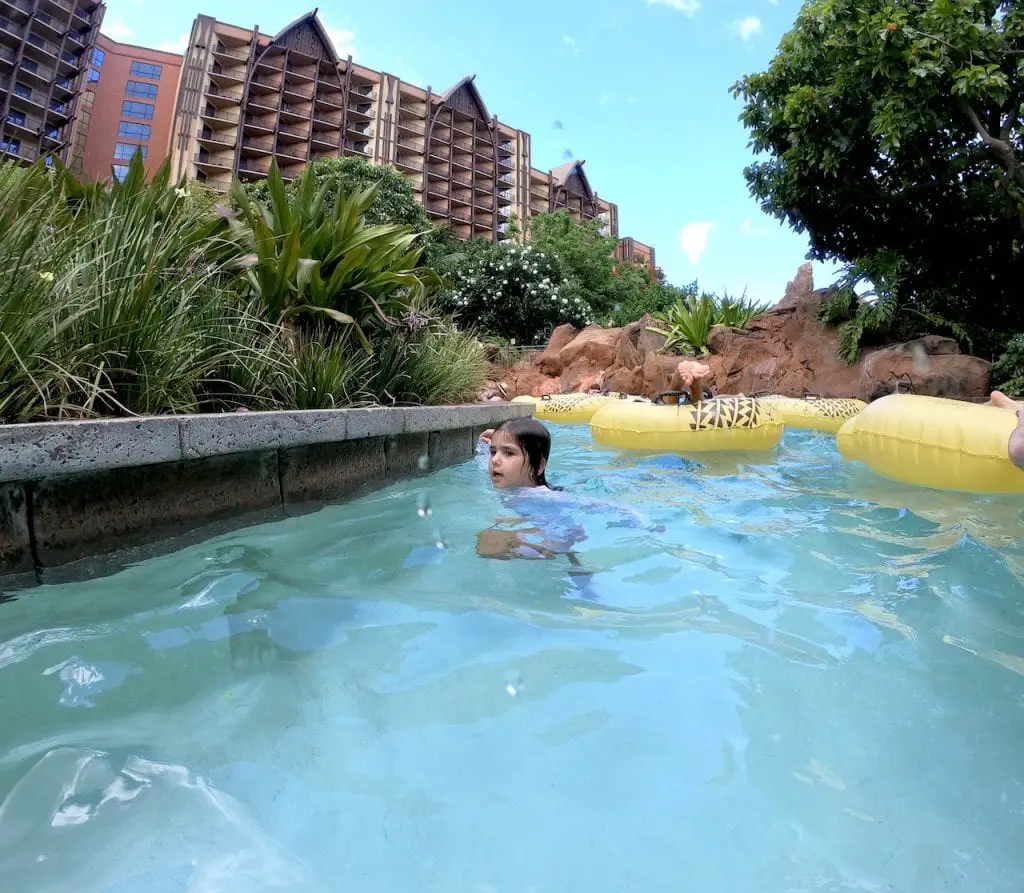 We spent most of our time in the lazy river (which happens to be very lazy and puts you right into the Hawaiian mood), the hot tubs, and sliding down the body and tube slides!
Aulani also has an adult pool, a two-level adult hot tub overlooking the ocean, and a grotto pool.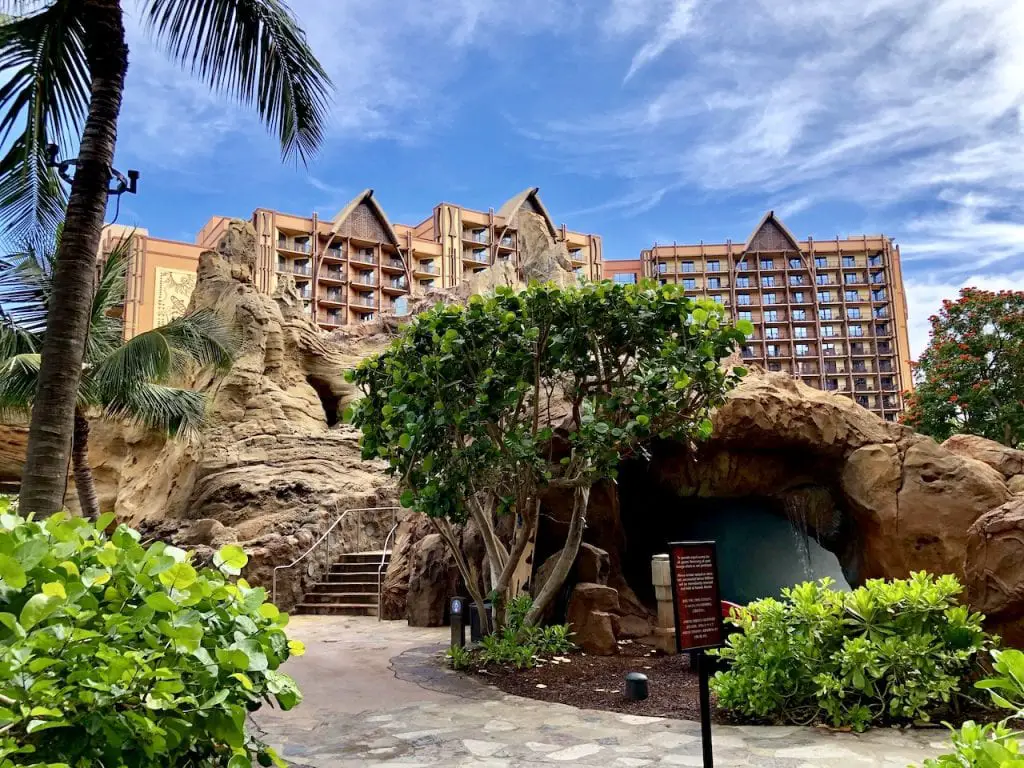 Kiddos will love spending time in the Keiki Cove Splash Zone, which looks like a giant water playground, or swimming around the Ka Maka Grotto, which is the perfect pool to watch the sunset over Ko Olina Beach!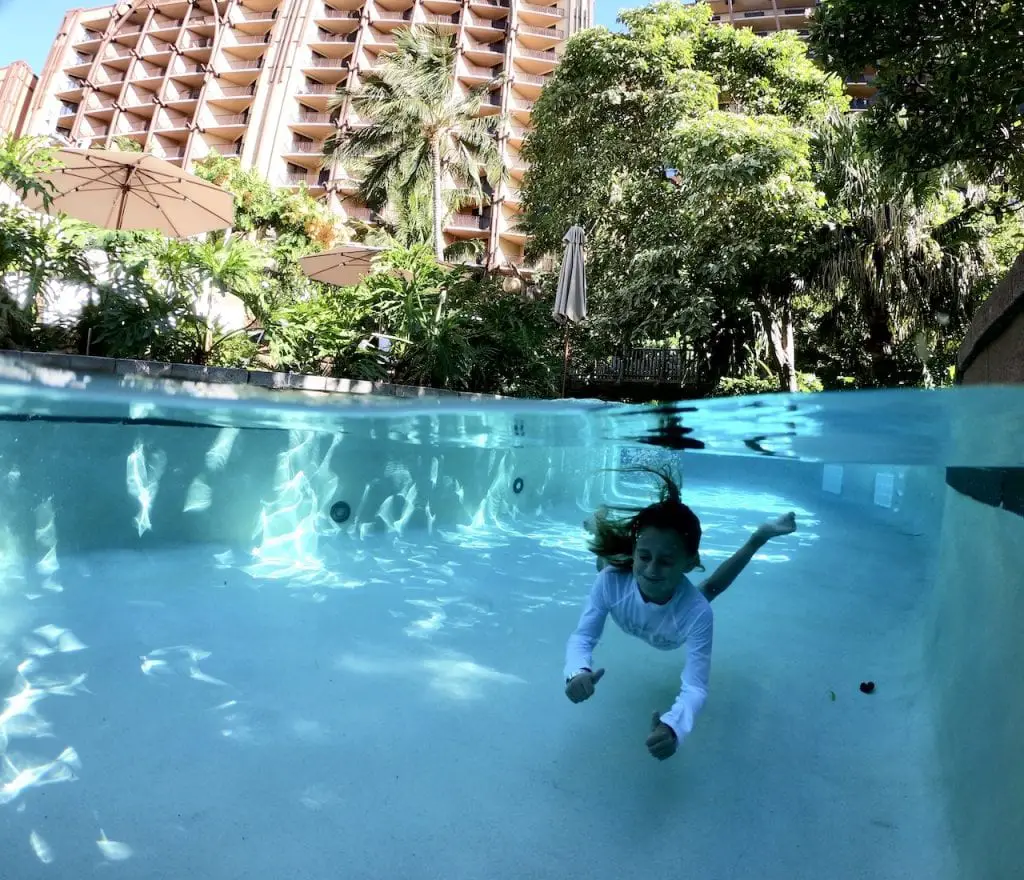 For an extra fee, swim with local fish in the Rainbow Reed, a 3,800 square-foot saltwater lagoon where you'll snorkel with colorful fish from the Pacific Ocean.
Scavenger Hunt
Officially named Menehune Adventure Trail, I think our kids made us hunt every day that we were at Aulani! 🙂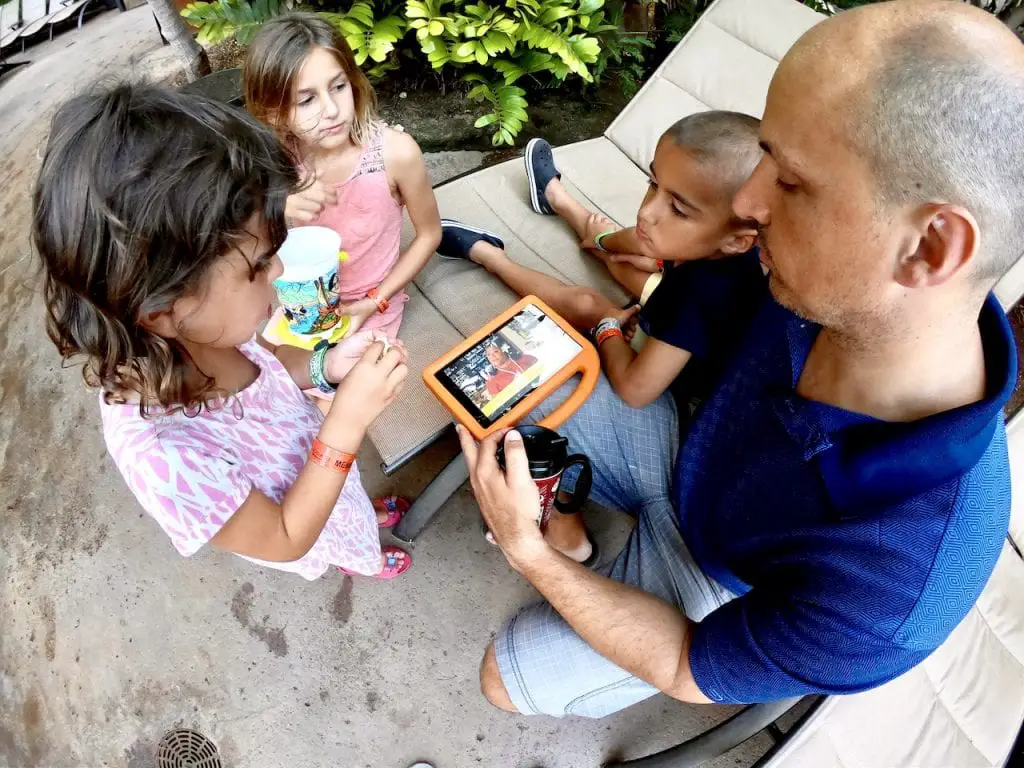 Pick up a tablet at the Community Hall and set yourself on one of 2 scavenger hunts. Both are complimentary adventures and I highly recommend them!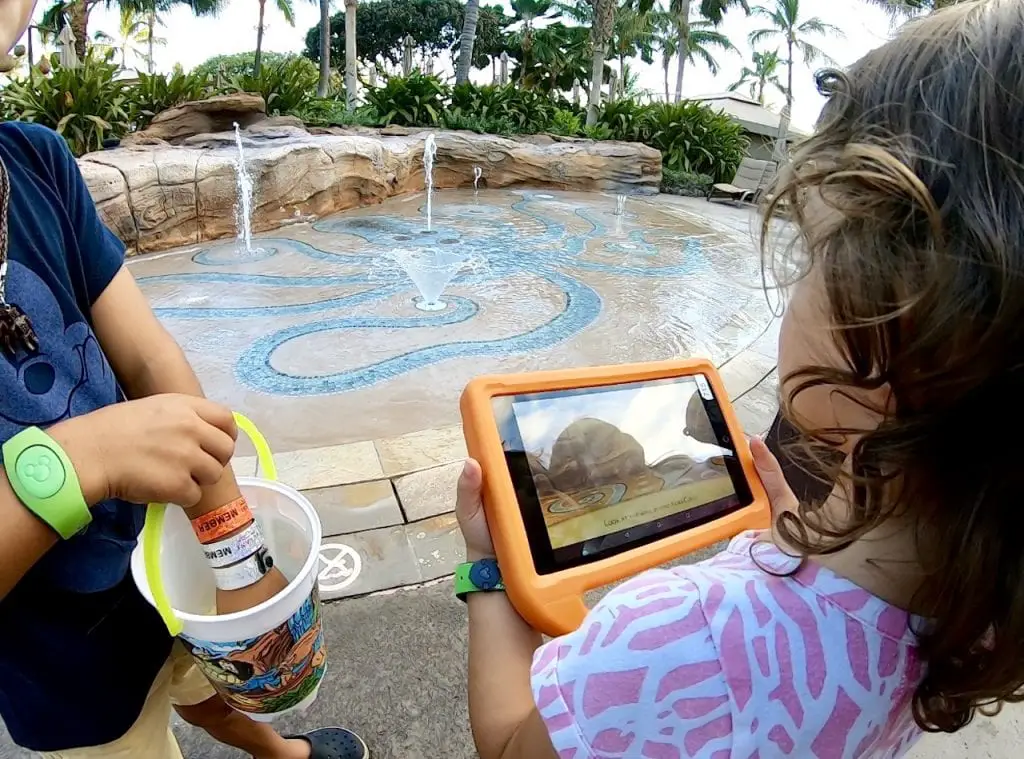 The first one, outdoors, takes you from one magical spot to the next. Be the one to light up rocks and start a water show. The entire hunt takes about 3 hours to complete and you can start where you left off the day before. We LOVED working on the hunt at night and found the whole experience enchanting in the dark hours!
The second one, in the main lobby, is a shorter experience of about 20 minutes, and just as magical!
Refillable Mugs And Popcorn Buckets
Not quite as exciting, but in true Disney fashion and very enjoyable on a warm Hawaiian day, Aulani lets you purchase refillable soda mugs and popcorn buckets. For a fixed fee, refill as much as you desire for the duration of your stay!
Ko Olina Lagoon (aka. The Beach)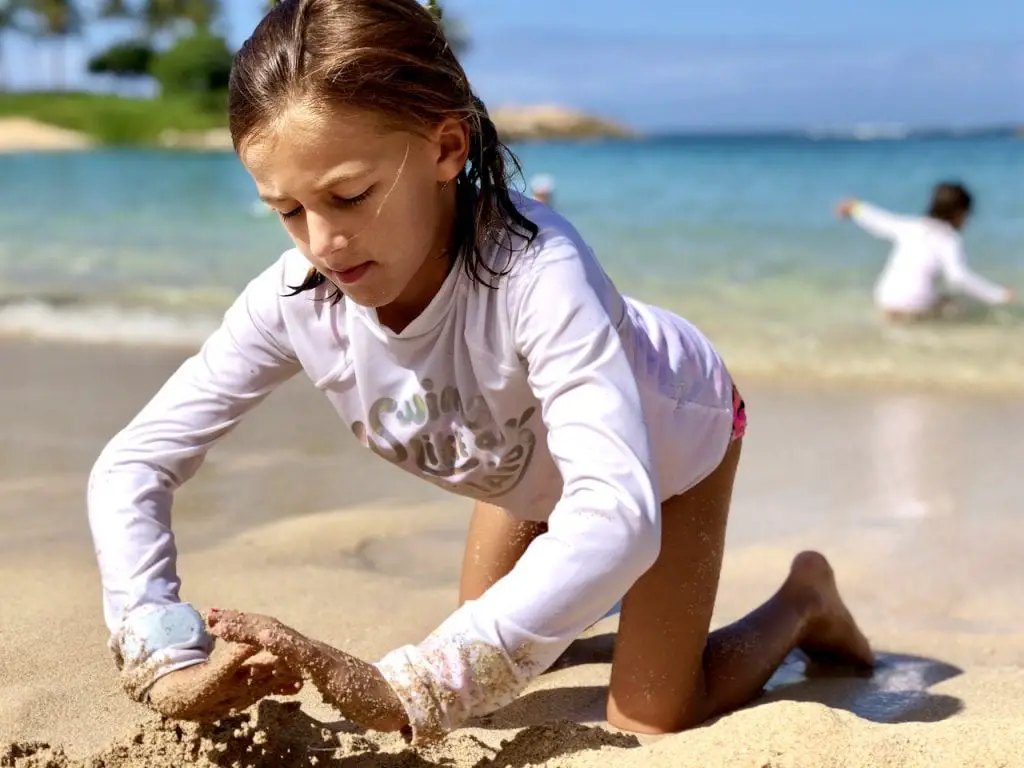 Hawaii is synonymous with beach time! Aulani was built on one of Ko Olina's lagoons, which, as most Hawaiian beaches are, is a public beach.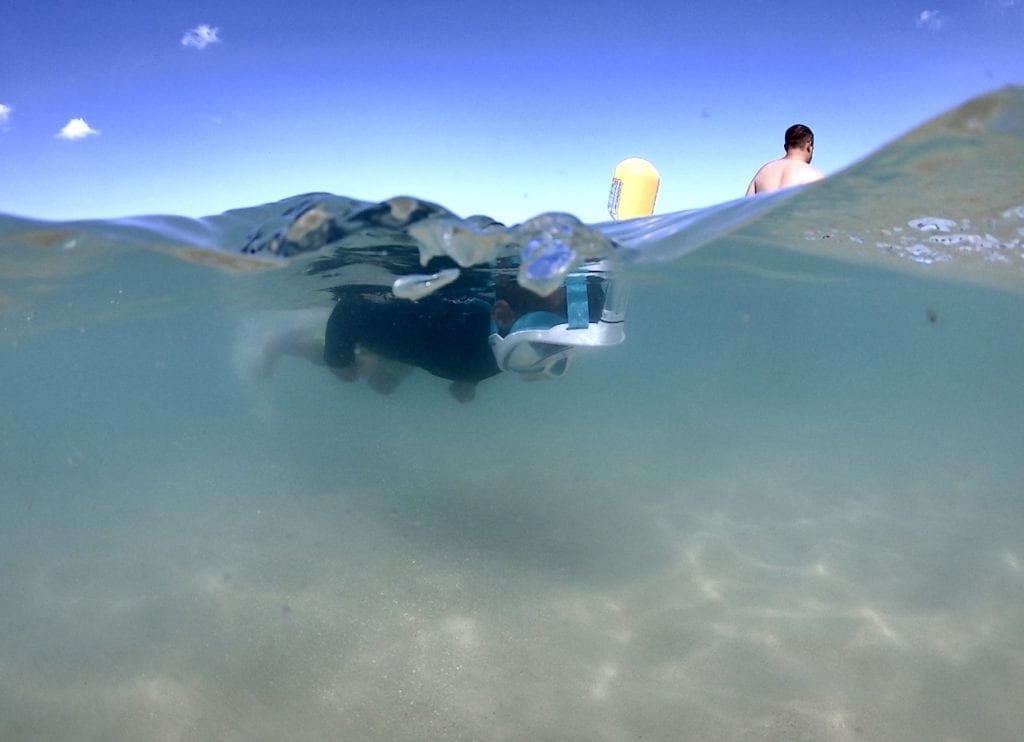 Being a guest of Aulani's, however, includes some special beach fun! You get access to complimentary, and very comfy, beach chairs and umbrellas, boogie boards, sand toys, and life jackets.
You can also rent snorkel sets and SUP's!
Sunset Behind The Lagoon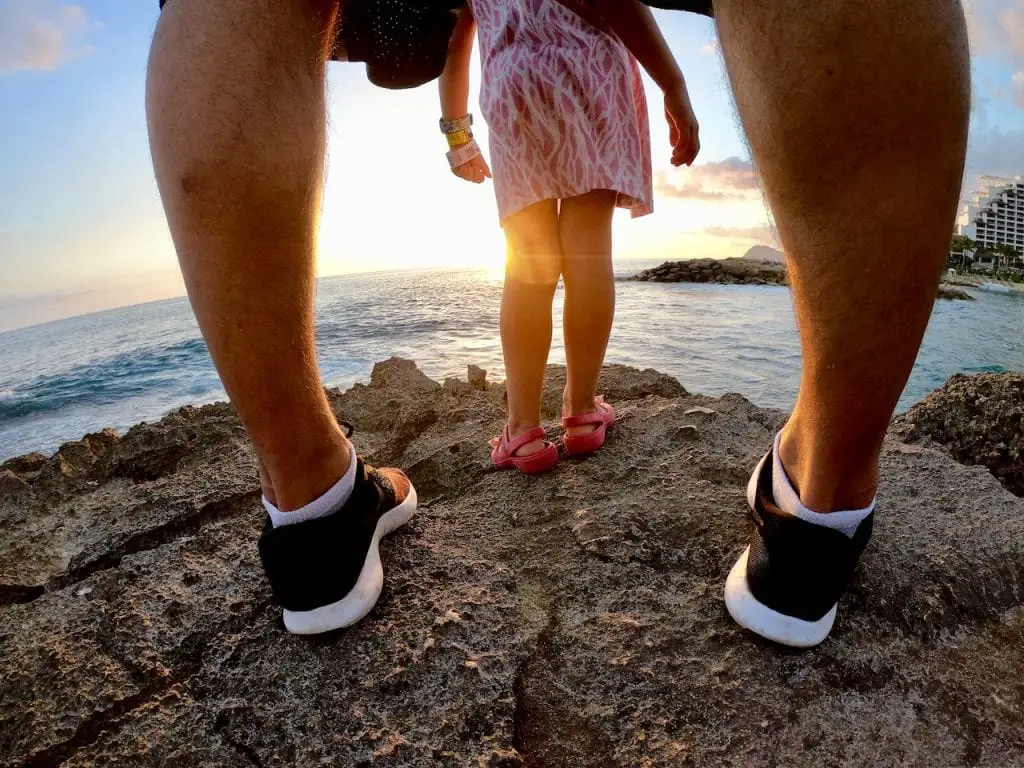 While not an Aulani activity per se, I can't go without mentioning the sunset behind the Ko Olina Lagoon. I think it is one of my most cherished memories of our stay at Aulani! But I am fairly obsessed with sunsets 🙂 🙂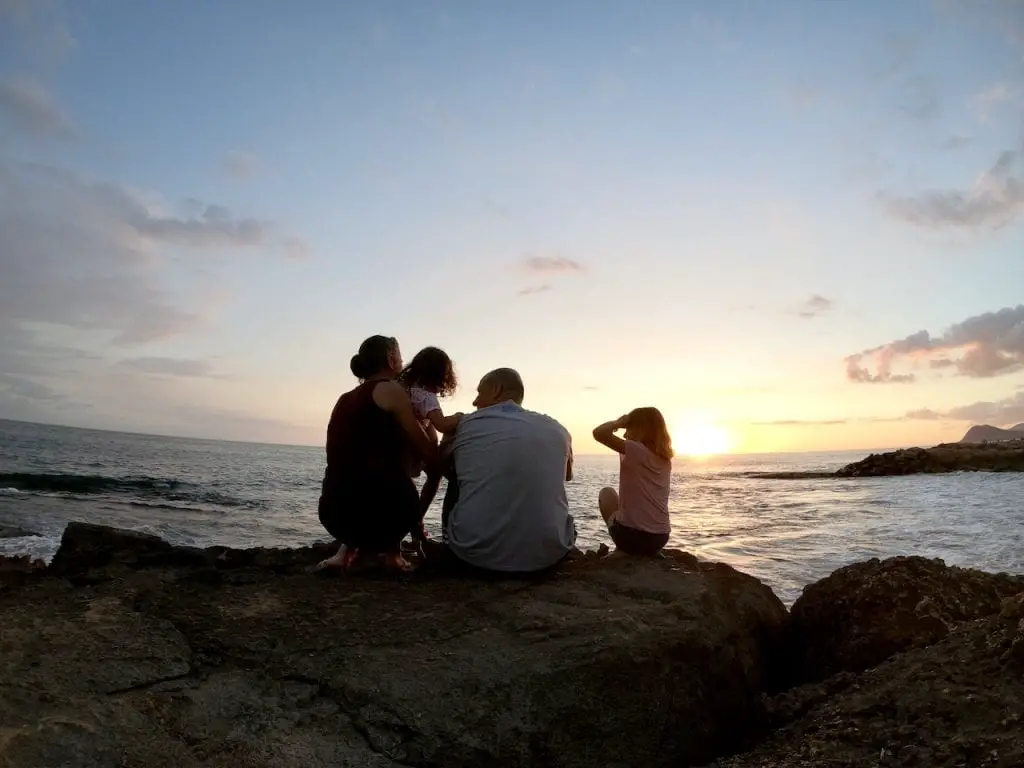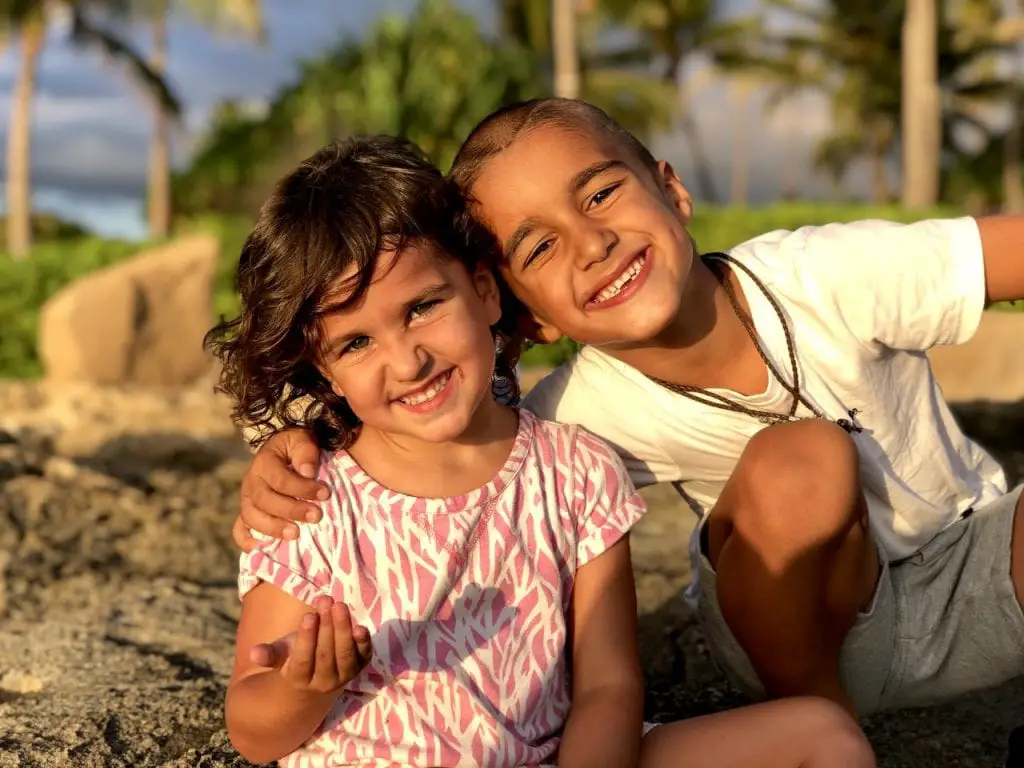 At sunset, when you look from the resort, towards the ocean, walk along the left side of the lagoon, all the way to the lawn area. Then make your way through the bushes and watch the sun set from the rocks above the ocean!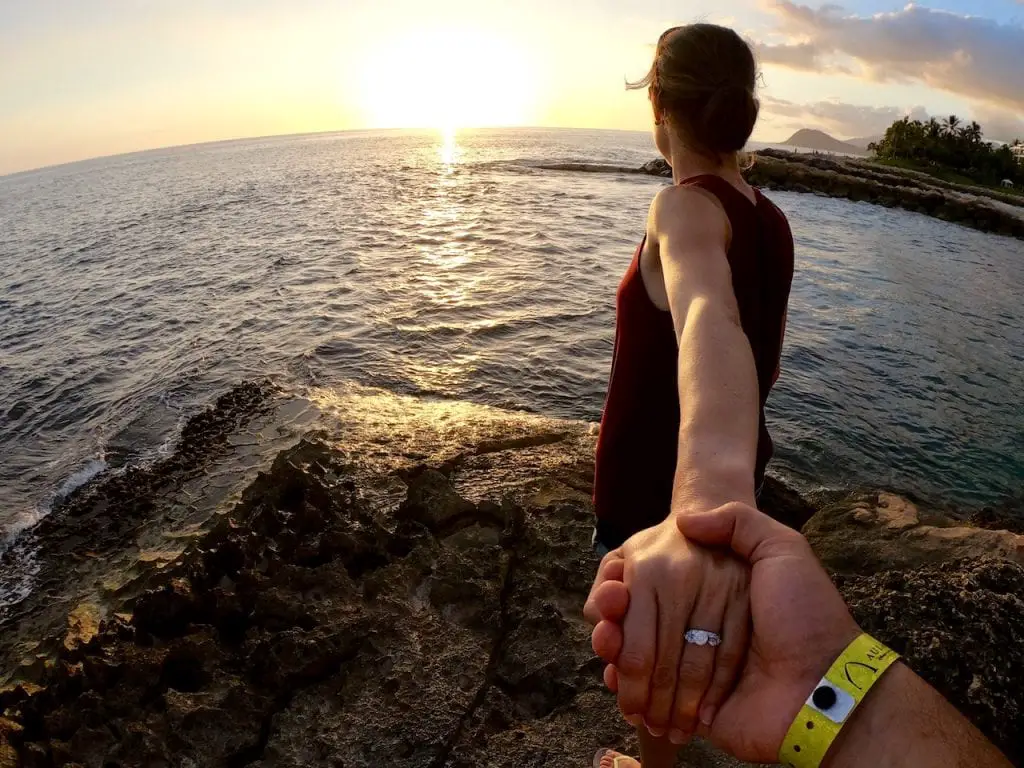 Be careful and make sure to hold any young children by the hand. Those rocks are rough and could be wet and slippery, and the waves come crashing hard.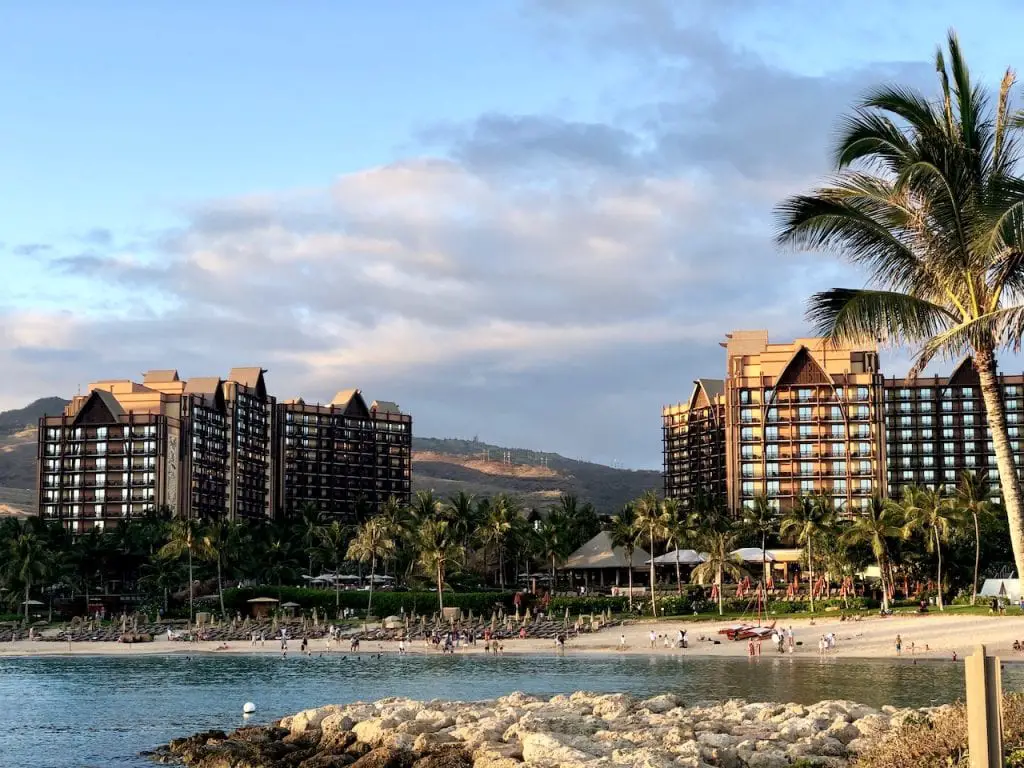 From there, however, you will have an unspoiled view of the sun setting on the ocean, and the best view of Aulani at golden hour. It is the perfect spot for pictures too!!
Dining Options
While we haven't tried the character dining experience, we heard wonderful things of it and I recommend booking it well in advance of your stay!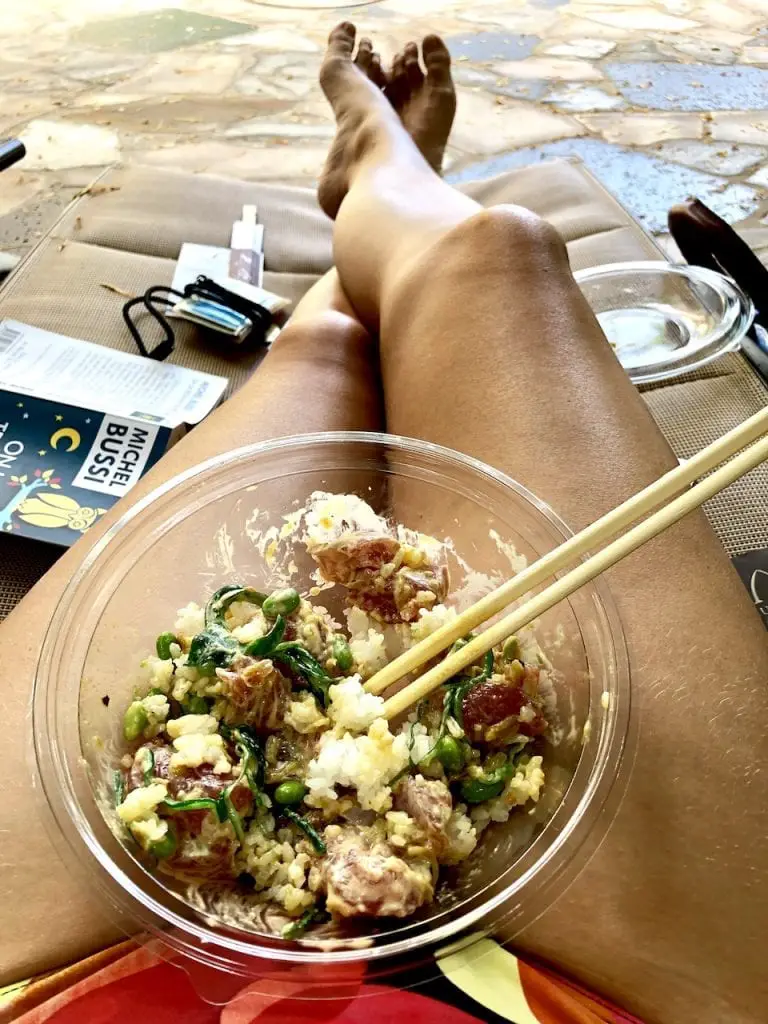 We did love, however, the offerings at Ulu Cafe!! Their poké bowl is seriously amazing!!
Disney Vacation Club Villas
If you are a Disney Vacation Member, you already love the villas! If you are a guest, I highly recommend trying to book a DVC villa during your stay.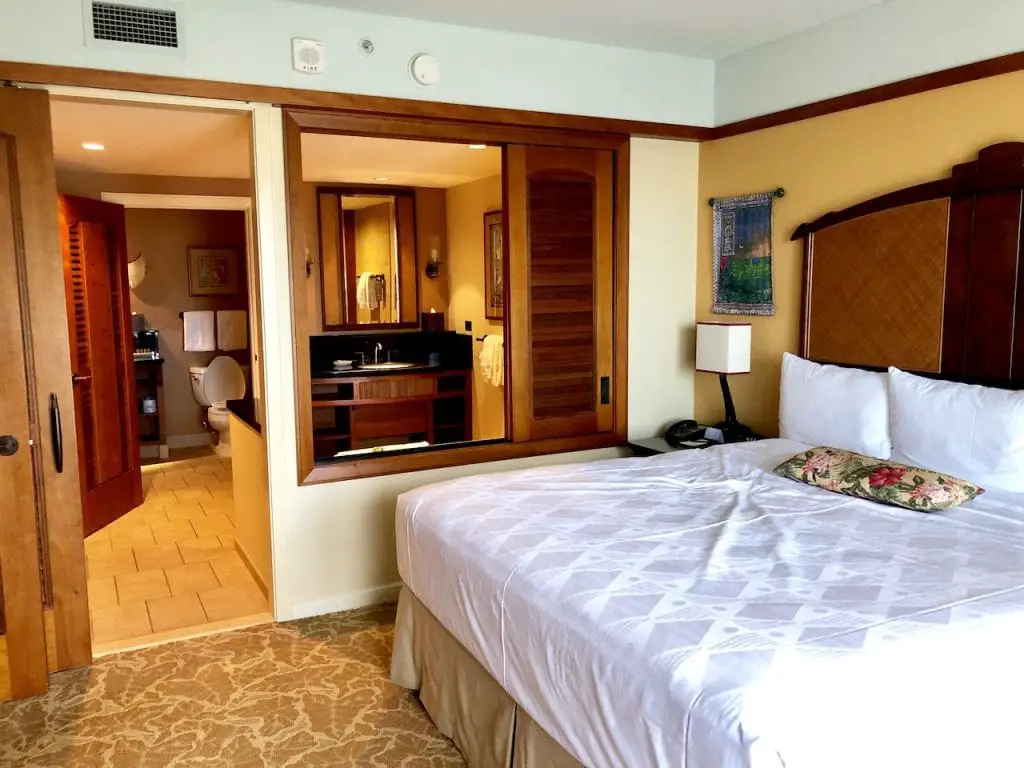 They are categorized as Deluxe Studios, 1-Bedroom, 2-Bedroom, and Grand Villa (or 3-Bedroom). What you get is amazing, especially when traveling with kids.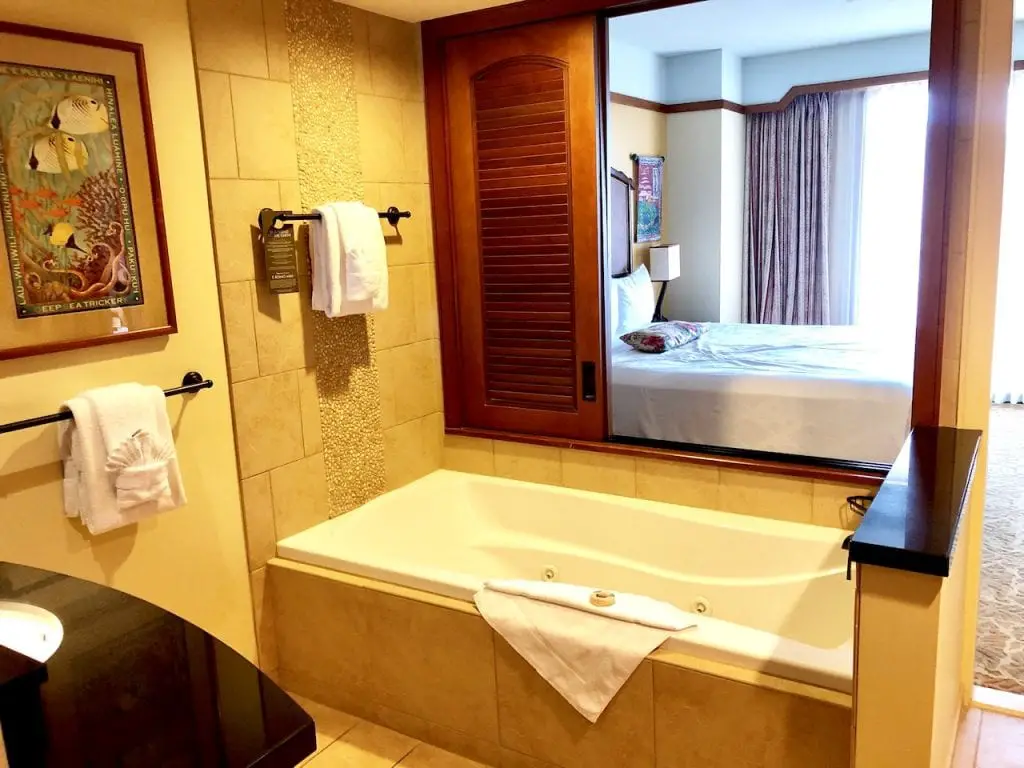 The Deluxe Studios have a kitchenette. However, if you can afford a 1-Bedroom and up, not only will you get your own separate space from the kids, but you will also have a full kitchen, a dining table, and a washer and dryer!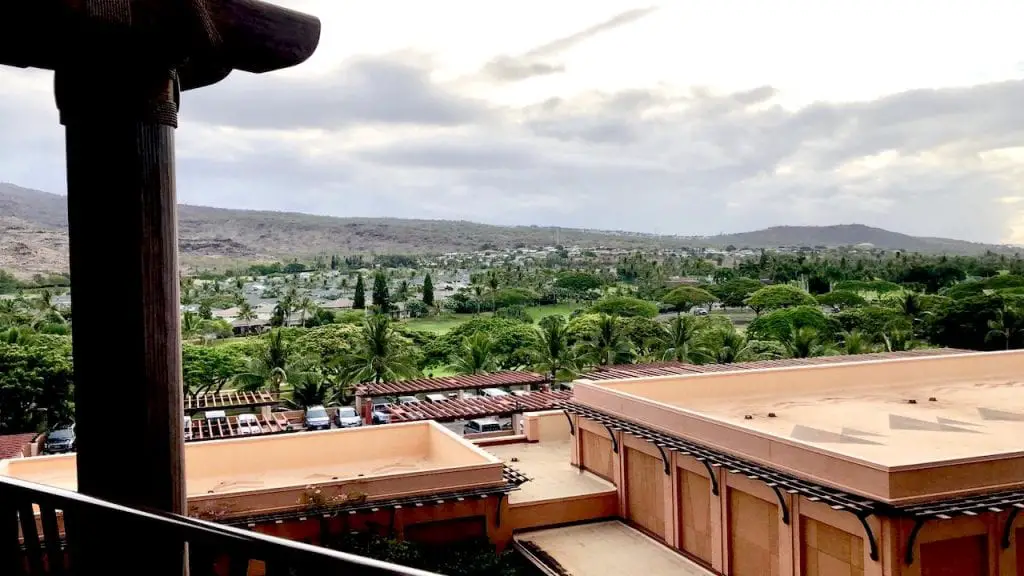 Now, being able to have a calm breakfast in the room before leaving in the morning, being able to cook a pasta dish for lunch, without worrying about buying food or leaving the resort, and knowing that you can wash your clothes half way or before flying home, is priceless!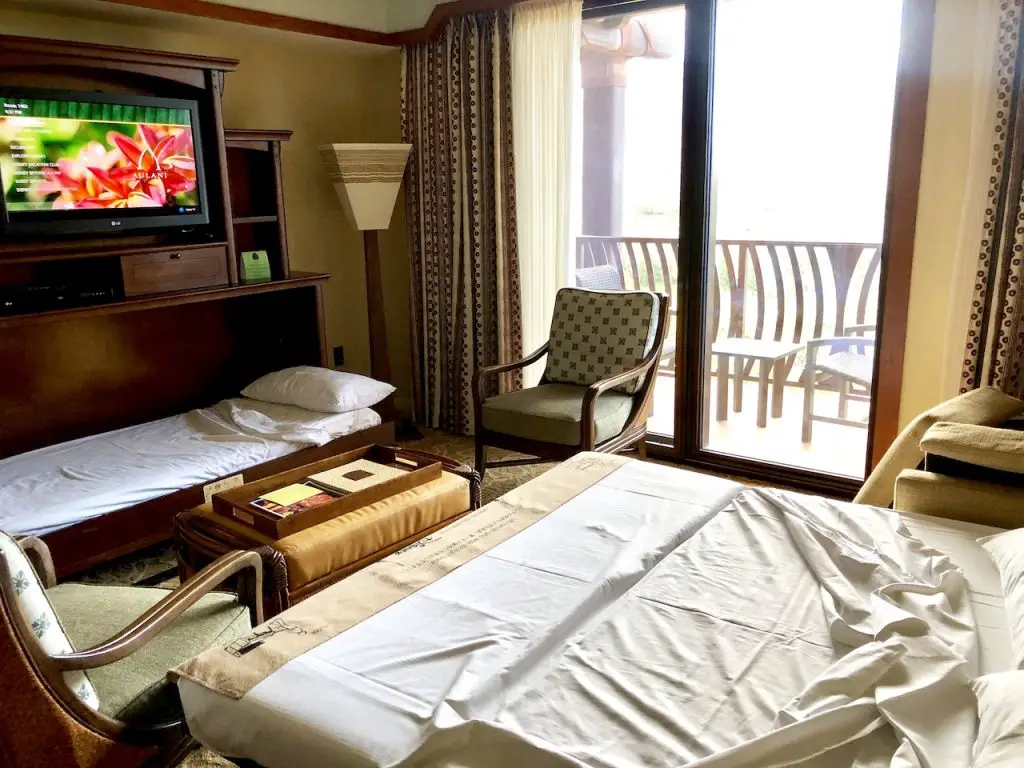 We love the DVC villas!! They give us so much space and we sleep much better with the kids in one room, and us in another behind closed doors. The 1-Bedroom is a great starter and sleeps 5!
Easy Access To Food And Groceries
Something that we truly appreciated, was the access to grocery stores and restaurants outside of the resort.
If you don't have a car, walk across the street and you will find a little supermarket, as well as 2 awesome places:
Monkeypod Kitchen: laid back and wonderful restaurant. Highly recommend visiting during Happy Hour for half off appetizers (they're delicious!!!) and great prices on cocktails! We took the kids with us the first time. And came back at the end of our stay for a cocktail, while the kids enjoyed Aunty's Beach House!
Island Vintage Coffee: their açaí bowls are A. MA. ZING.! I got the one with almond butter in it, and we all devoured it!! That place got me totally hooked on açaí bowls!!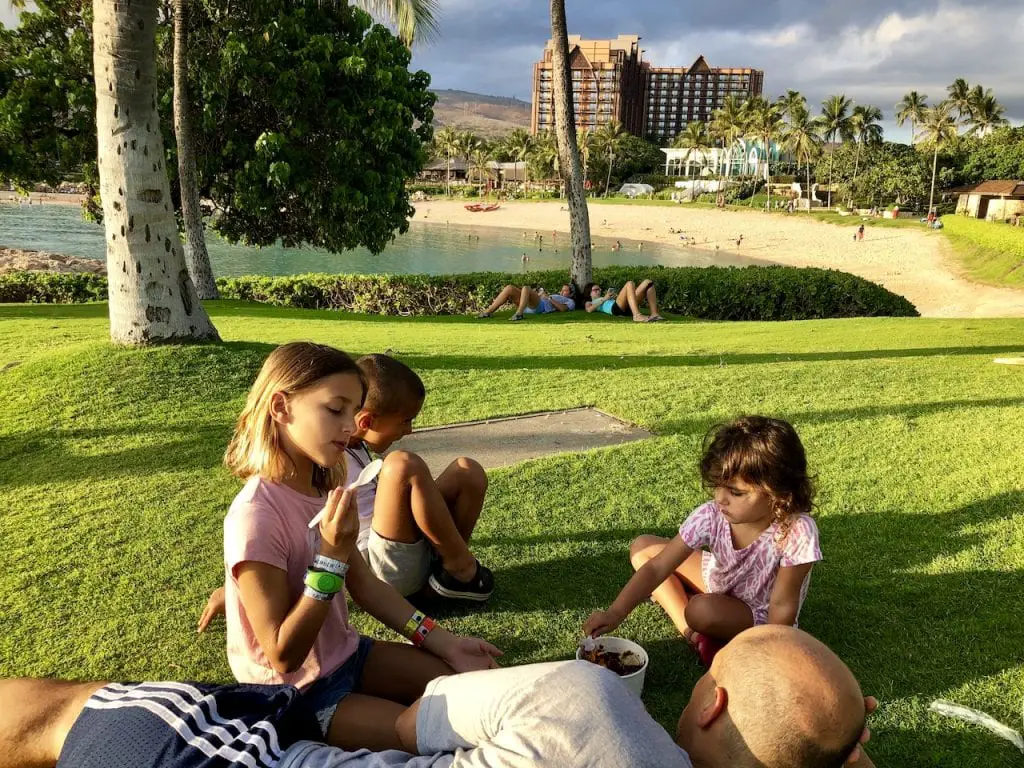 If you have a car like we did, we did all of our shopping in Kapolei. There's a Costco there, that many DVC Members use for their shopping. We used Safeway and got their member card for really good prices!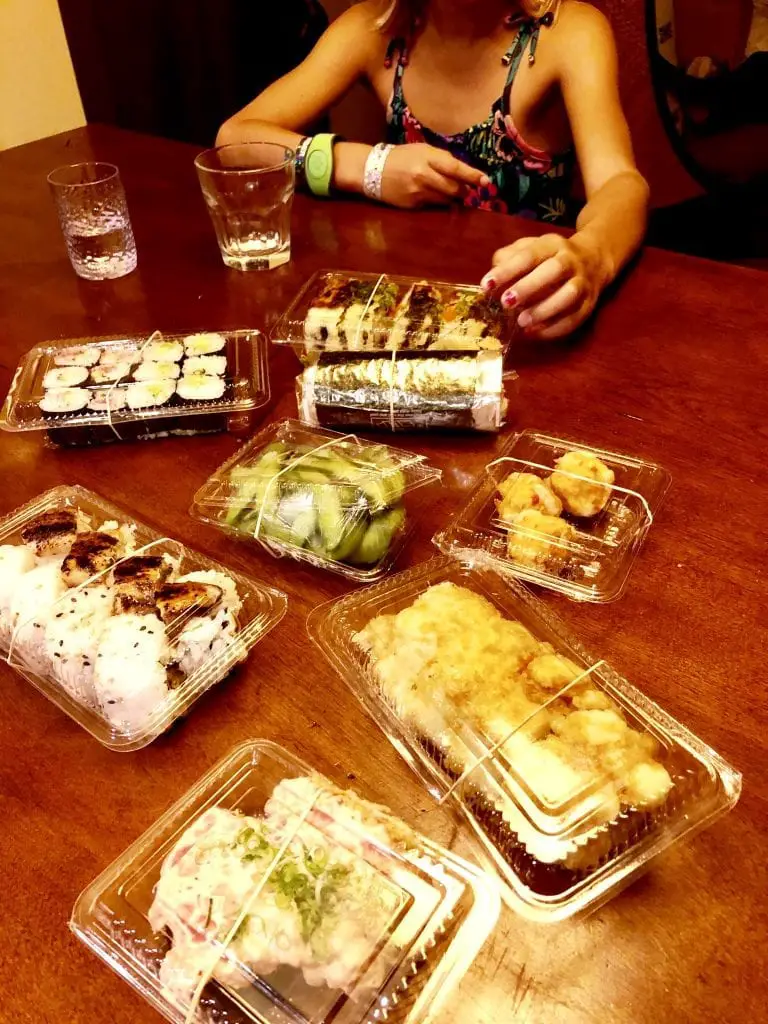 In that mall, less than 10 minutes from the resort, is also the best sushi ever, at the most affordable prices ever!! We never got a seat but ordered to take away and ate in our villa. You have to check them out: Sushi Bay! They came recommended by a friend living on the island, and you won't regret it!
PS: none of those establishments comped our food – this is our honest opinion of some of the best food around Aulani!
That rounds up our favorites of Aulani – A Disney Resort & Spa on Oahu, HI!
Let keep the conversation going on Instagram!
---
Pin this for later!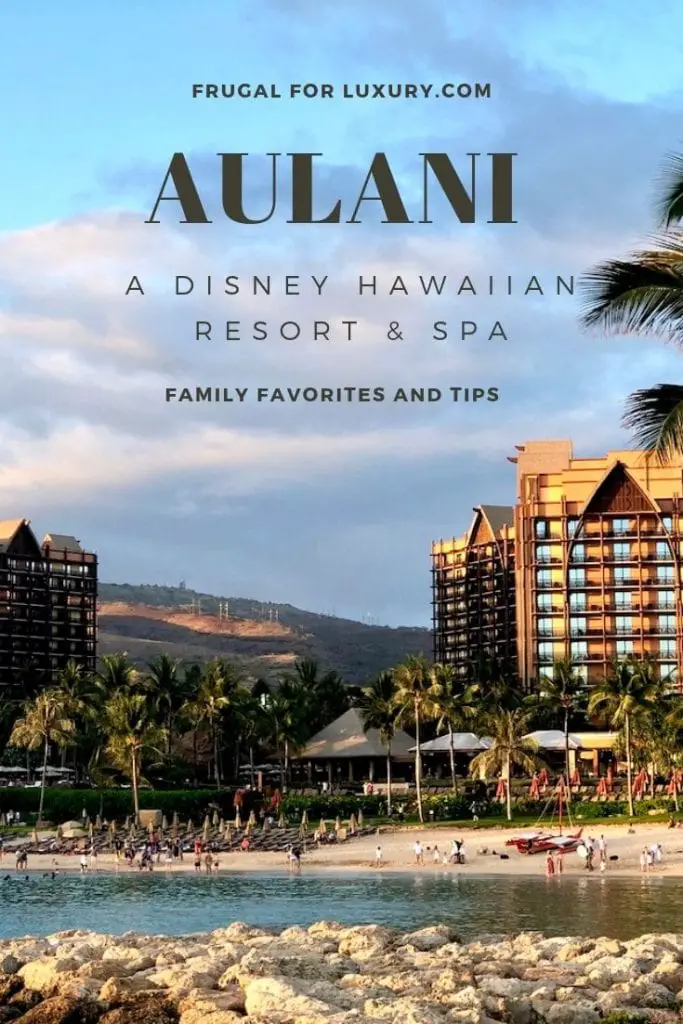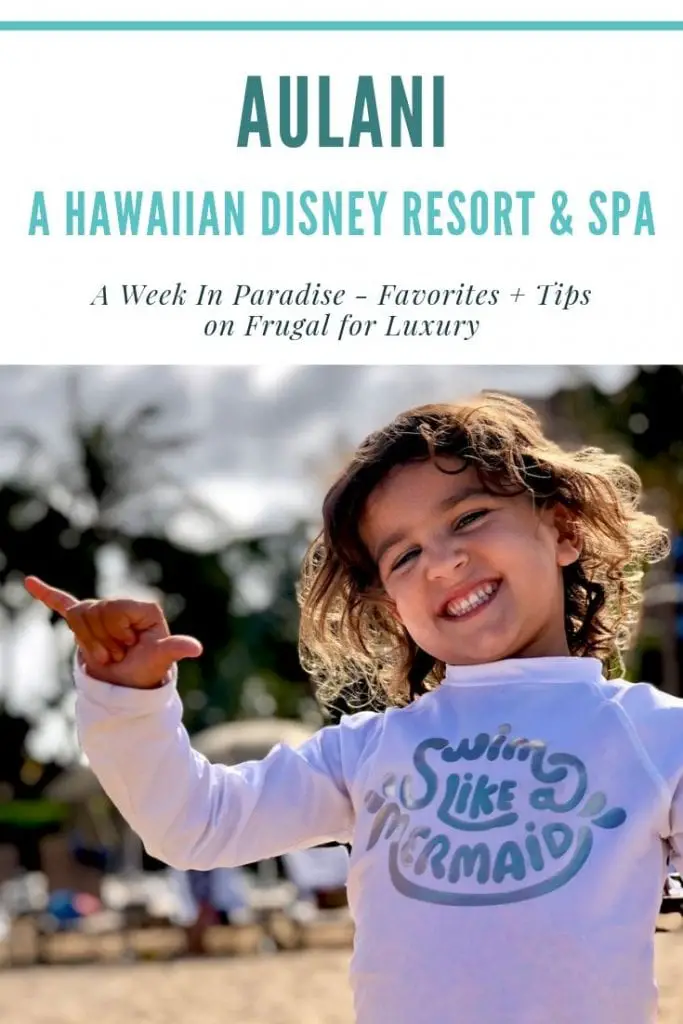 ---
Related articles you will enjoy:
Visiting Pearl Harbor With Kids – Oahu, Hawaii
Our Top 10 Of The Polynesian Cultural Center On Oahu, Hawaii – With Kids
Ohana Means Family At To a Luau – Oahu With Kids
If you enjoy reading us, sign up for our newsletter below!