If you have heard anything about Orlando, you know about the theme parks, the heat, chain restaurants, and LOTS of entertainment options.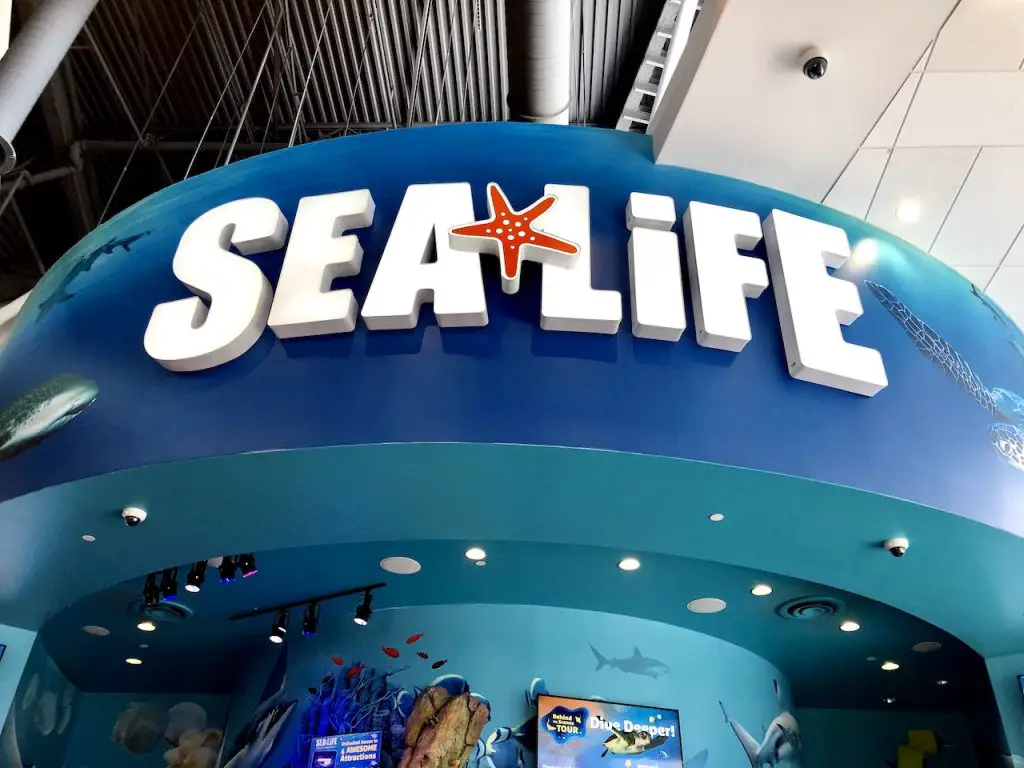 One smaller entertainment option, which you shouldn't overlook, is SEALife Orlando!
Drive down I-4 and you can't miss the Orlando Eye. Located right on the famous International Drive, Orlando Eye dominates the landscape and will have any child begging for a round up and down the giant Ferris wheel.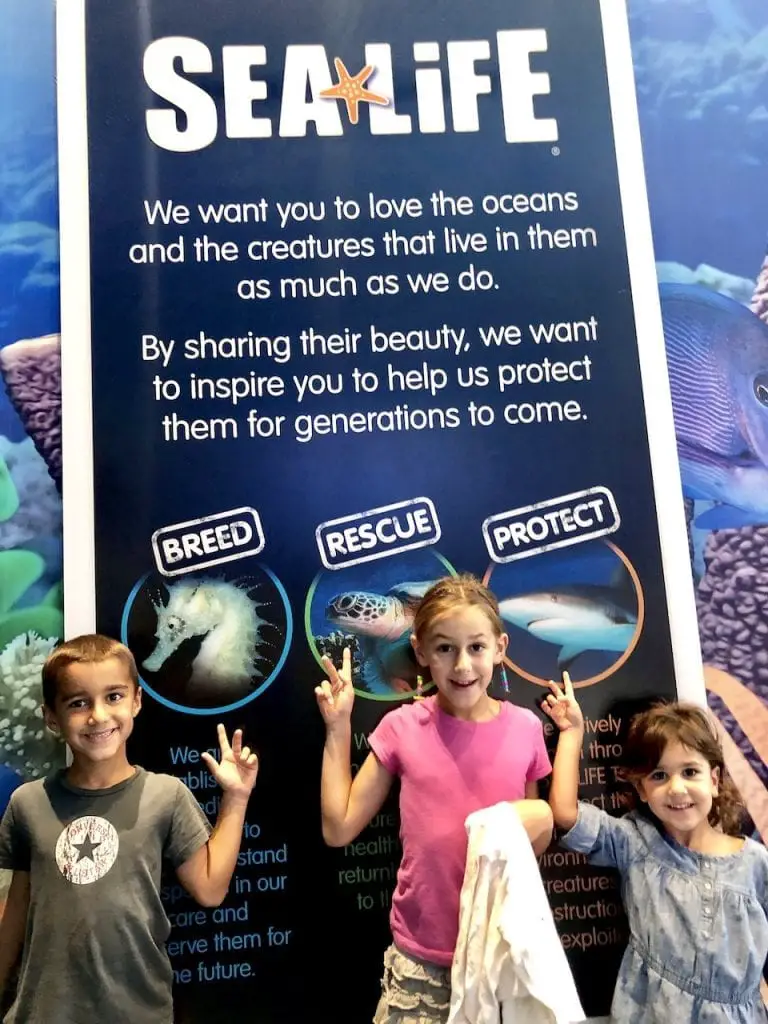 But inside ICON Park, you will find two smaller indoor parks – Madame Tussauds (the famous wax museum) & SEALife Orlando (the interactive aquarium).
When our kids were young and growing up in Munich, we were actually annual pass holders of the SEALife München. So of course, since we moved to Orlando, they've been begging to visit SEALife Orlando! It's always been one of our family's favorites, and here's why!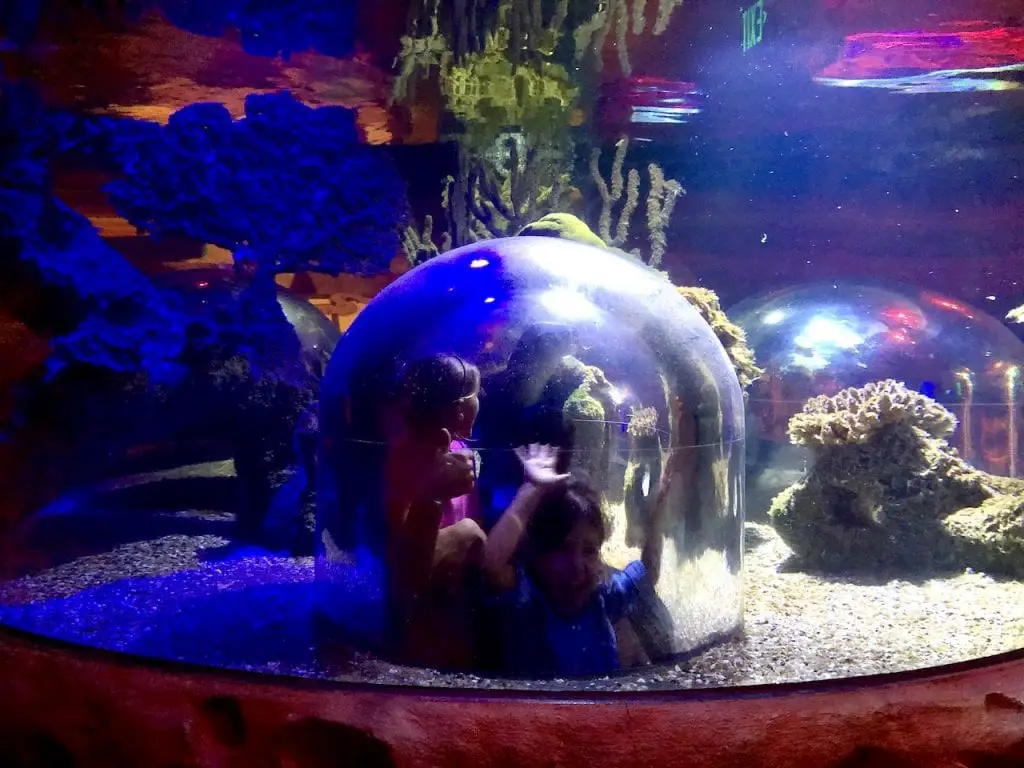 Here are 5 reasons why you should add SEALife Orlando to your next Orlando visit:
1- Education Through Play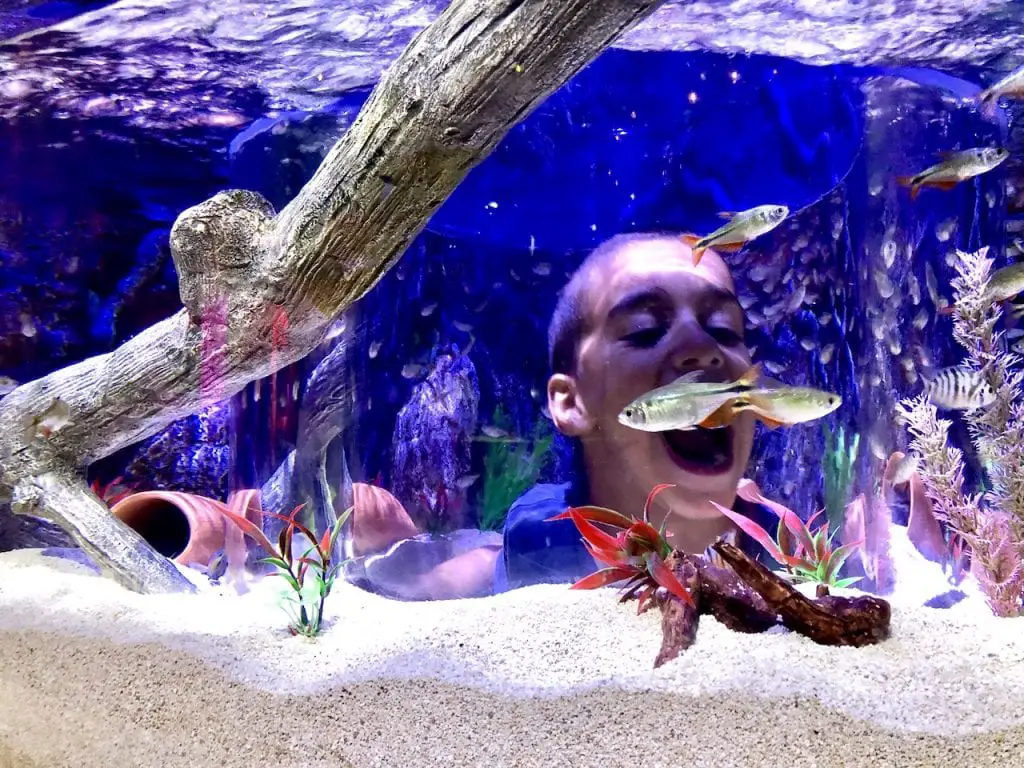 You all know how passionate I am over world schooling and I love all experiences that teach kids. We are lucky to call Orlando our home, and whether you do too, or you are visiting for a few days, SEALife Orlando is a wonderful place to teach your kids about marine life and our oceans.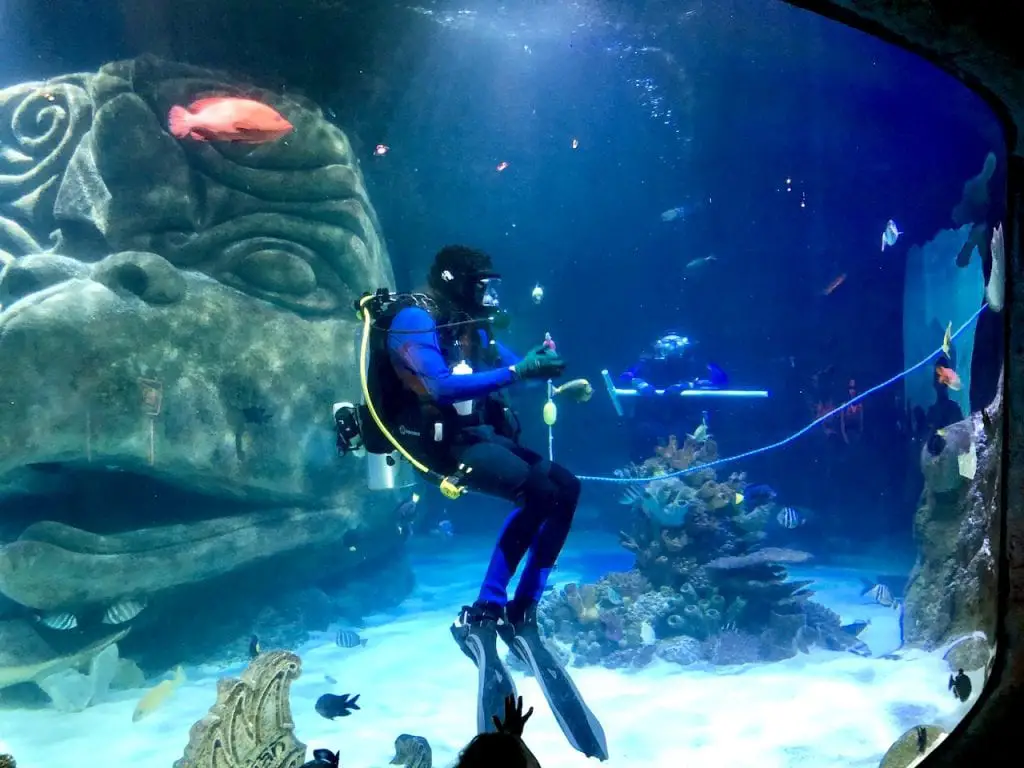 The kids learn from watching and interacting with the animals, as well as the wonderful animators scattered throughout the aquarium. With several shows each day, our kids were mesmerized by the scuba divers diving in some of the tanks, telling us all about the sharks surrounding them.
2- Interactive Experiences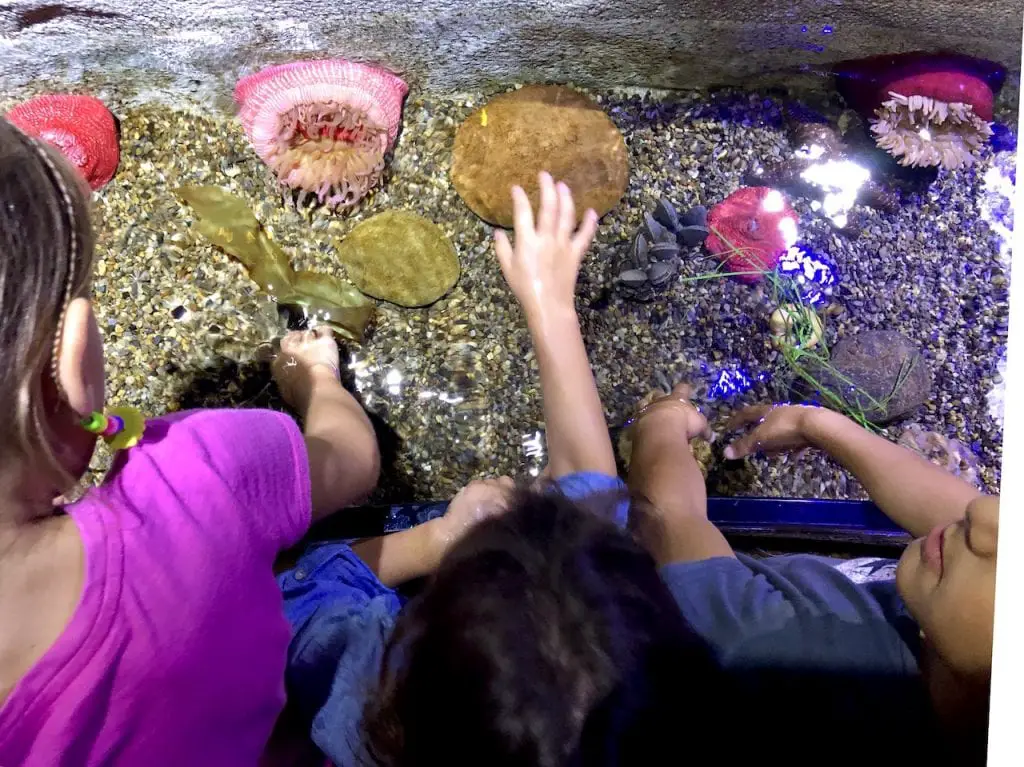 There are many ways to interact with the marine life at SEALife Orlando. One of which is the opportunity to dig your hands in rock pools and softly strike starfish, crabs, and sea anemone!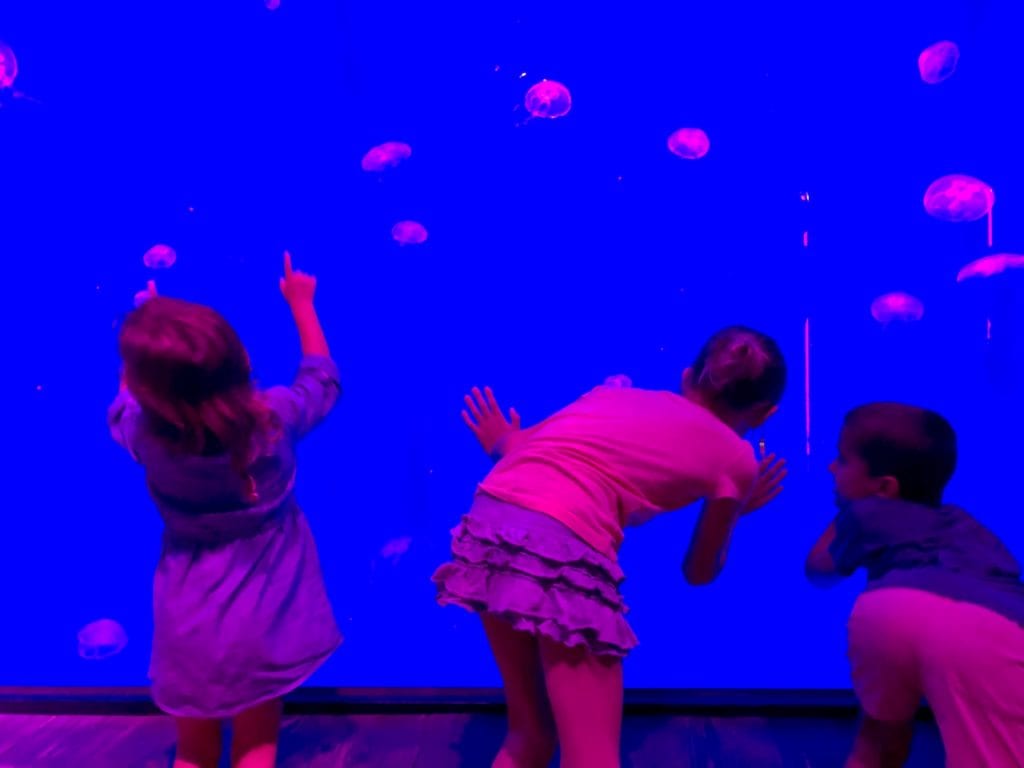 My favorite part was the ability we all had to ask questions! Whether at the rock pools, the shows, or simply while watching the fish, there are SEALife animators every where, ready to answer any question we had!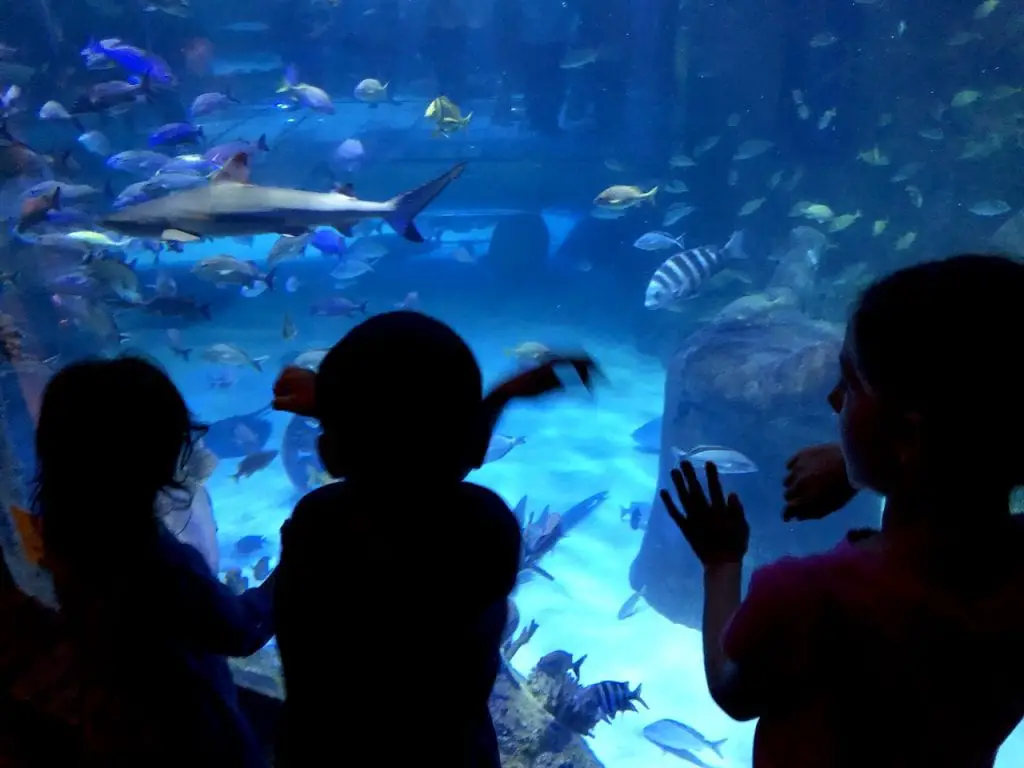 You can also elect to purchase a VIP experience for an up-close encounter with some of the animals and learn from aquarists and scuba divers!
3- See Species In Ways You've Never Seen Before
Most of the creatures you will see at SEALife Orlando Aquarium are on the endangered list, and either can't be released in the wild, or were born and bred as part of conservation efforts.
And then you hit Florida's only 360-Ocean Tunnel! And you get to see stingrays and sea turtles swim alongside, above, and below you.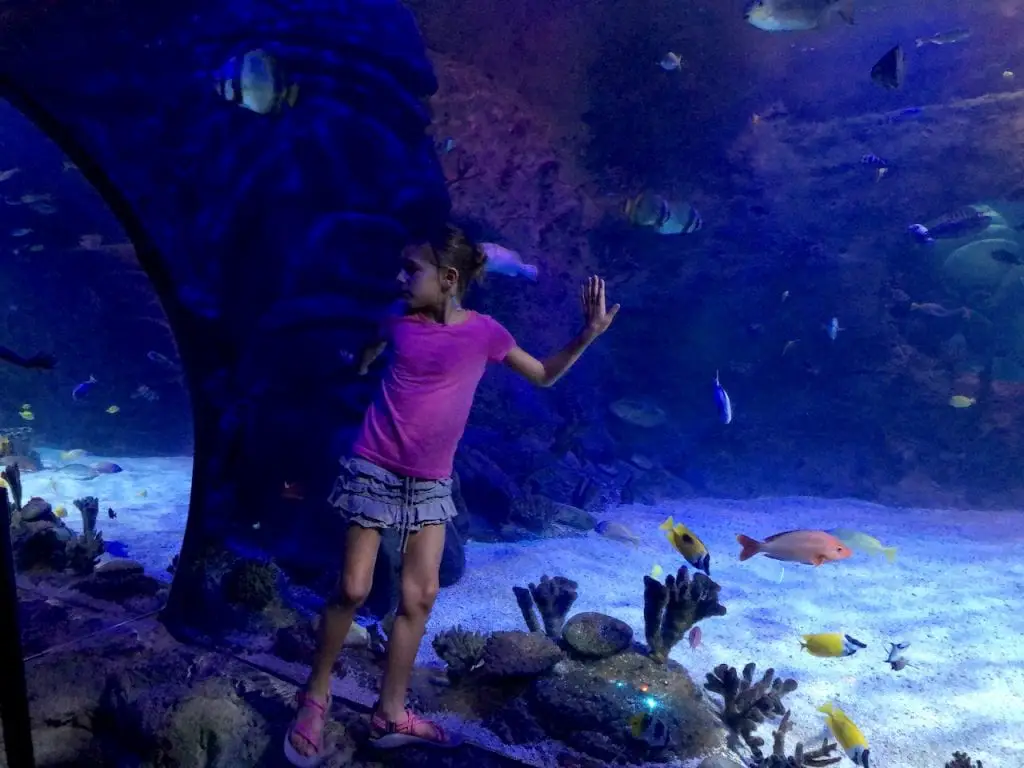 We could have stayed there for hours. We felt a part of the ocean, with magnificent species surrounding us and coming so close to us, we felt we could touch them!
4- Special Exhibits
SEALife hosts limited-time, interactive experiences throughout the year. This summer, they launched the Underwater Superhero Experience!
We all learned so much about 5 very specials species (sharks, crabs, octopus, starfish, and seahorses) and their superpowers! The experiences are hands-on and displayed in the form of stations and shows throughout the aquarium.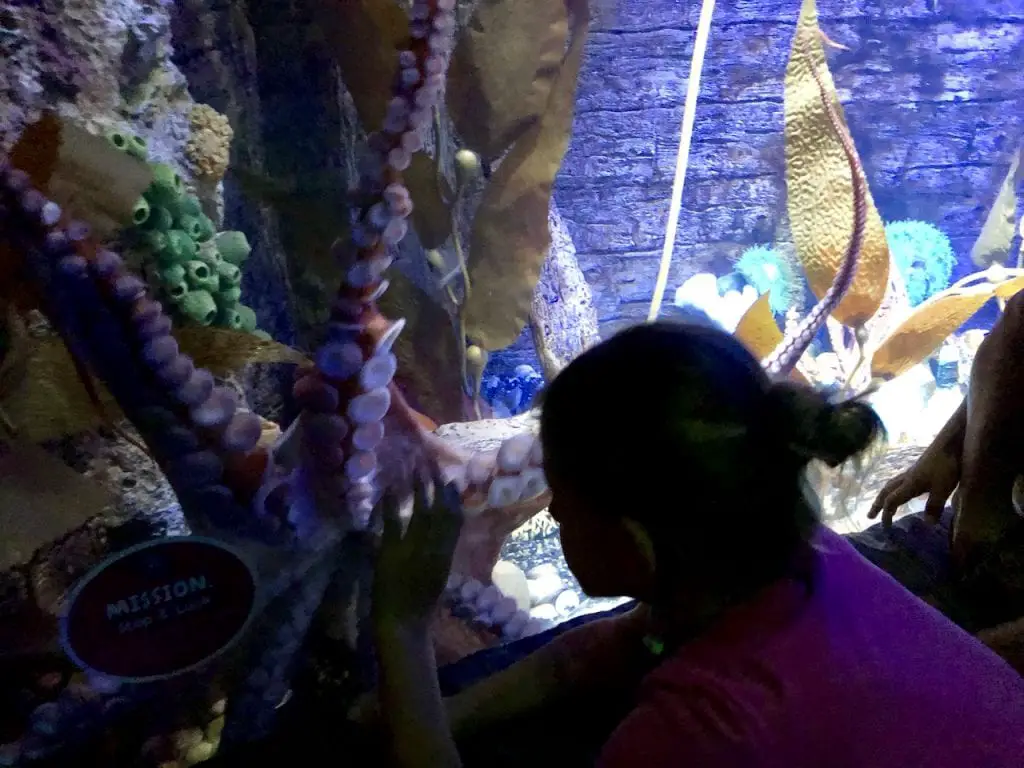 Our favorite: witnessing the octopus change colors to camouflage and protect itself.
5- Indoor Entertainment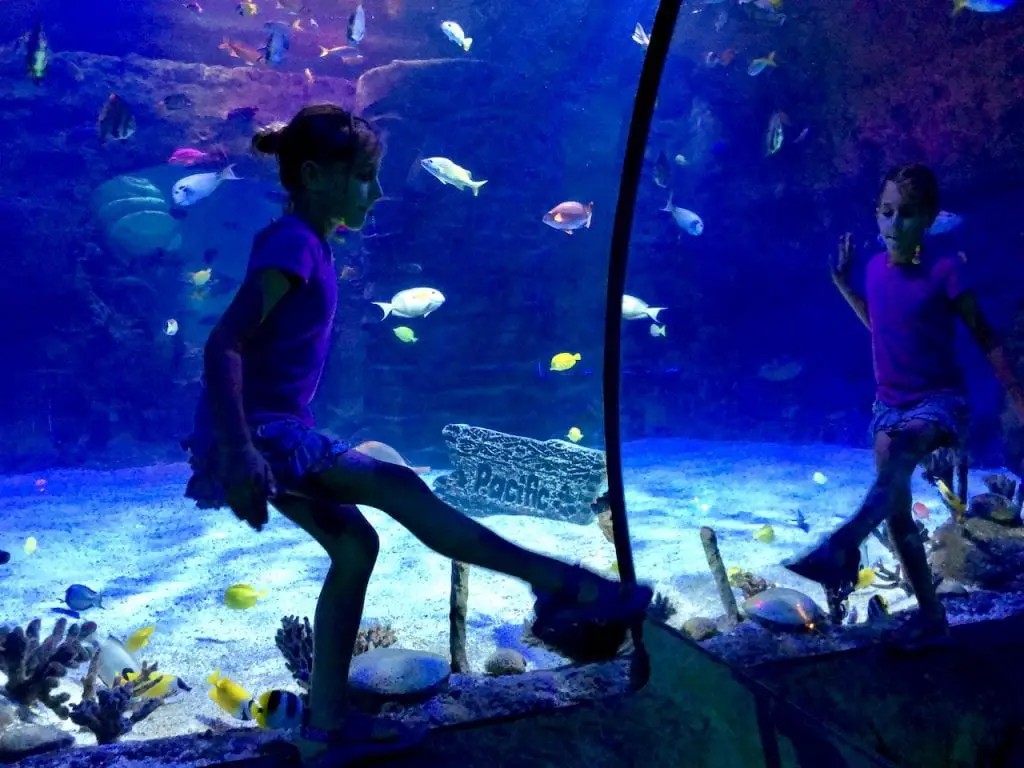 Do not overlook the benefits of indoor entertainment in Orlando, FL! While we don't fight blizzards, summers are brutally hot and can get very stormy!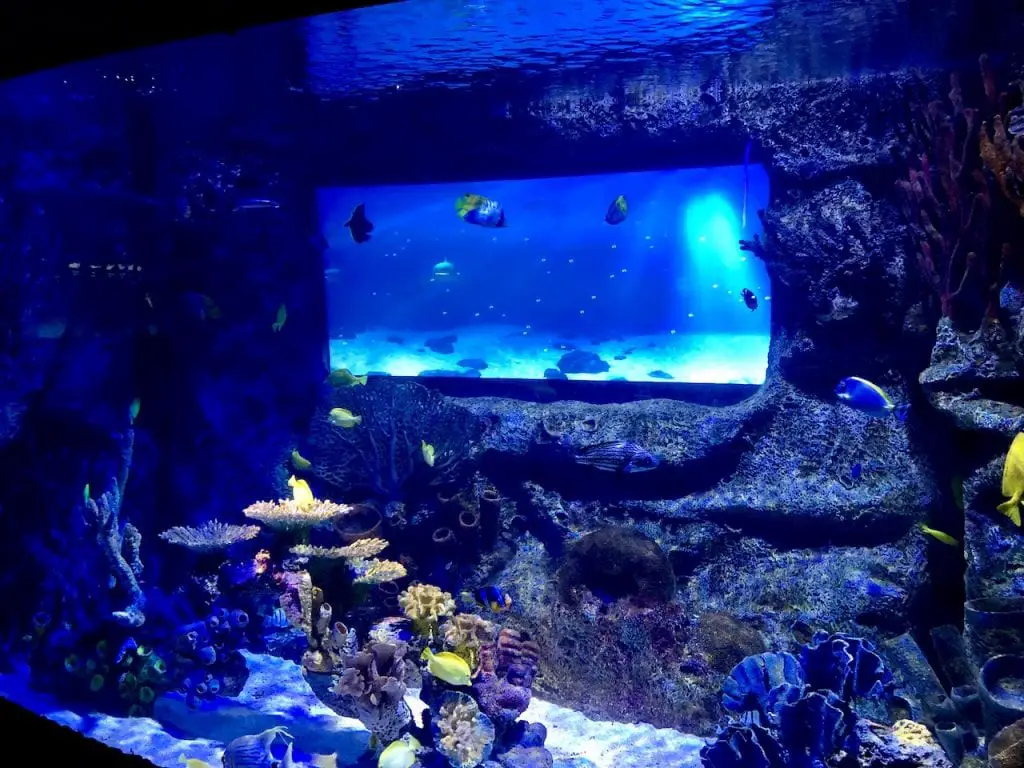 Being able to spend a few educating hours enjoying yourself in a quality air conditioned aquarium, might become one of the most wonderful memories of your Orlando visit!
SEALife Orlando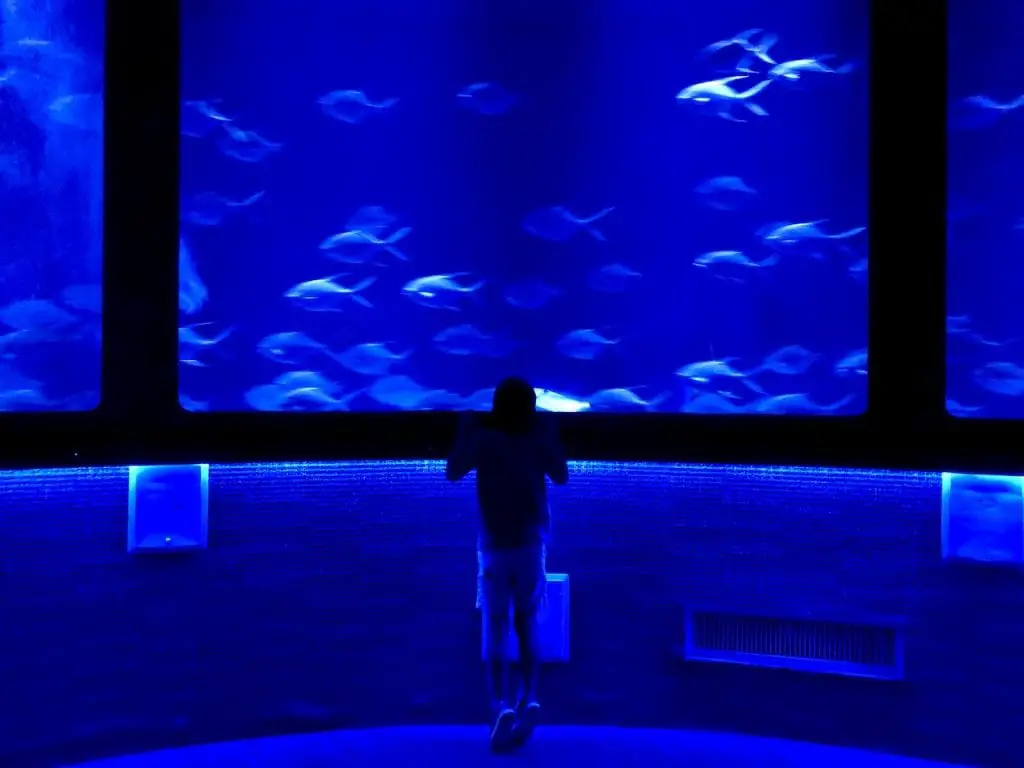 What I love about SEALife, is the mindset with which we always leave the aquarium. We understand the important role we play in protecting our oceans and their inhabitants. We understand how we can make a difference, and we feel motivated and encouraged to act for the animals.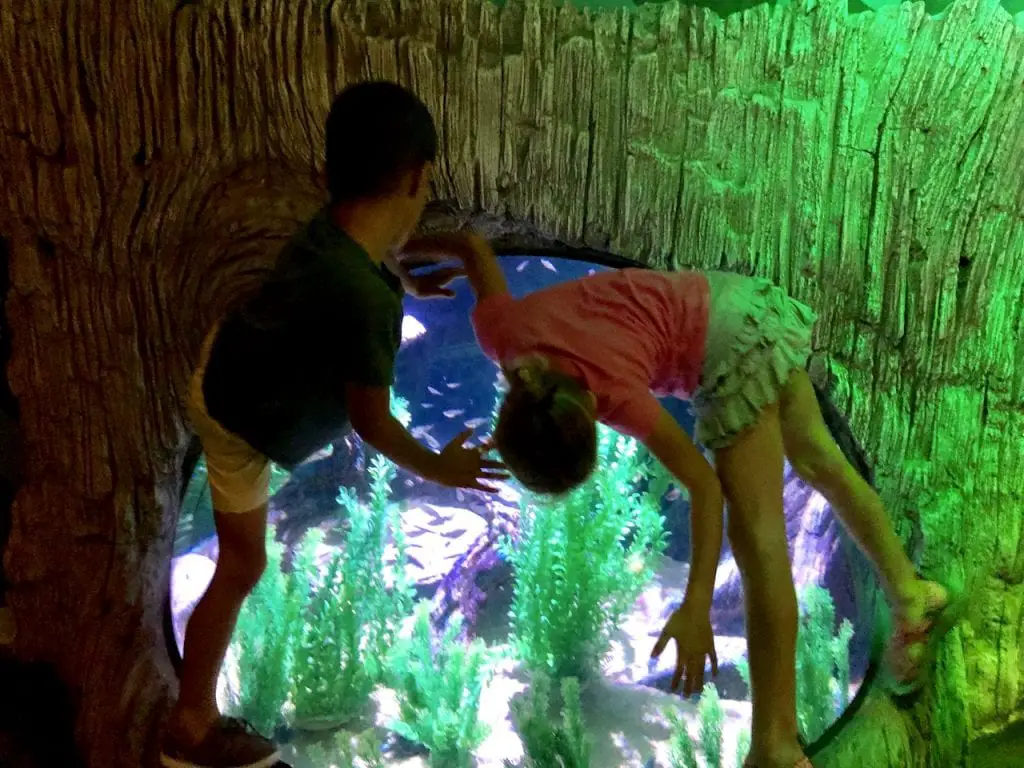 With every visit, we discover something new and different, and feel closer to our planet. The learning opportunities are endless and you can get as much out of your visit to SEALife Orlando as you set yourself up for. Take the time to walk aimlessly, watch the animals, and learn from the staff and shows.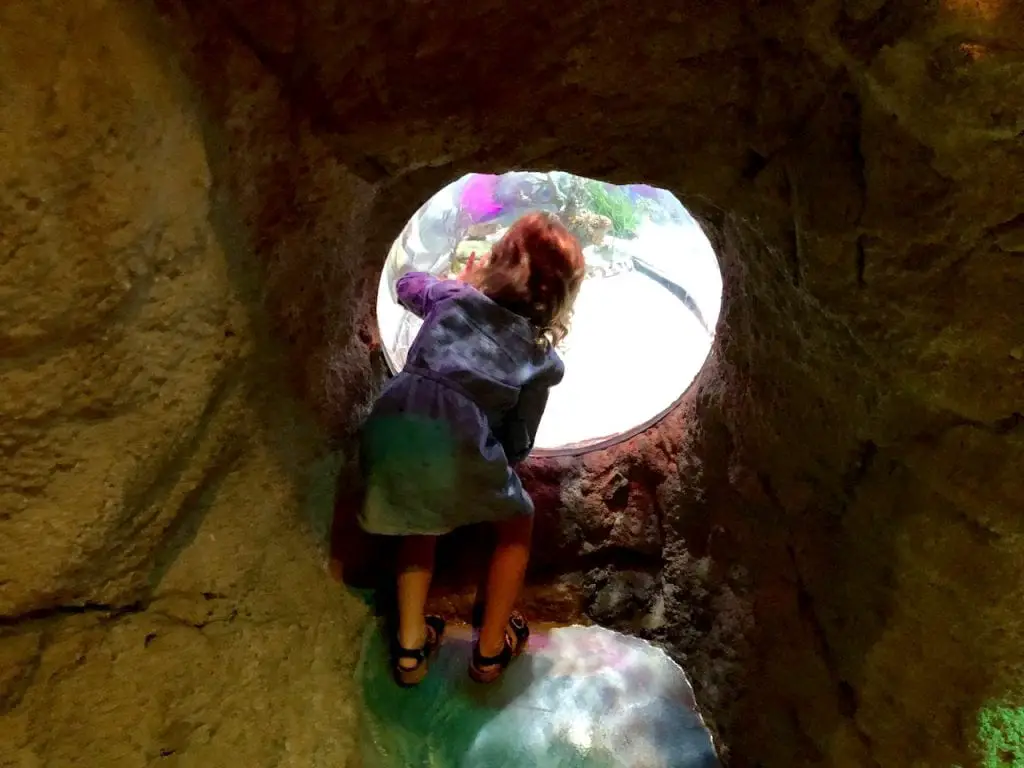 It is a big ocean out there and SEALife does a wonderful job at reminding us that we all have an impactful role to play. If you are looking for world schooling opportunities in Orlando, this should definitely be top of your list! And if you are in for petting starfish, that's fine too – we totally understand! 🙂 🙂
SEALife Orlando
@sealifeusa
ADDRESS: 8449 International Dr, Orlando, FL 32819
HOURS: MON thru SUN 10AM – 10PM
Thank you to SEALife Orlando for hosting us. All opinions are my own and always reflect our honest experience.
---
Pin this for later!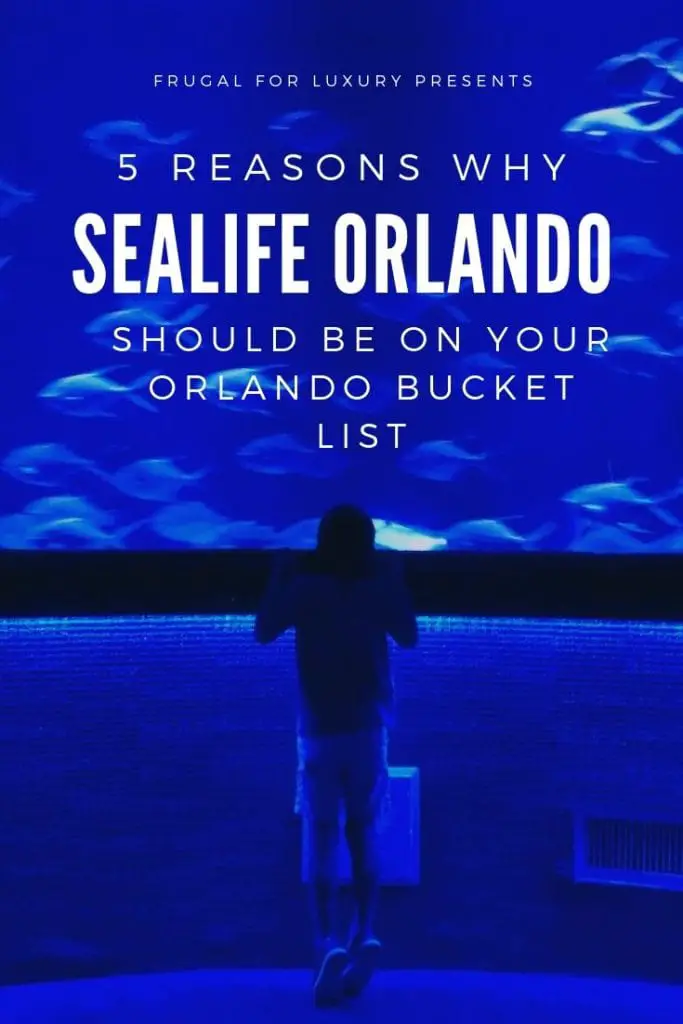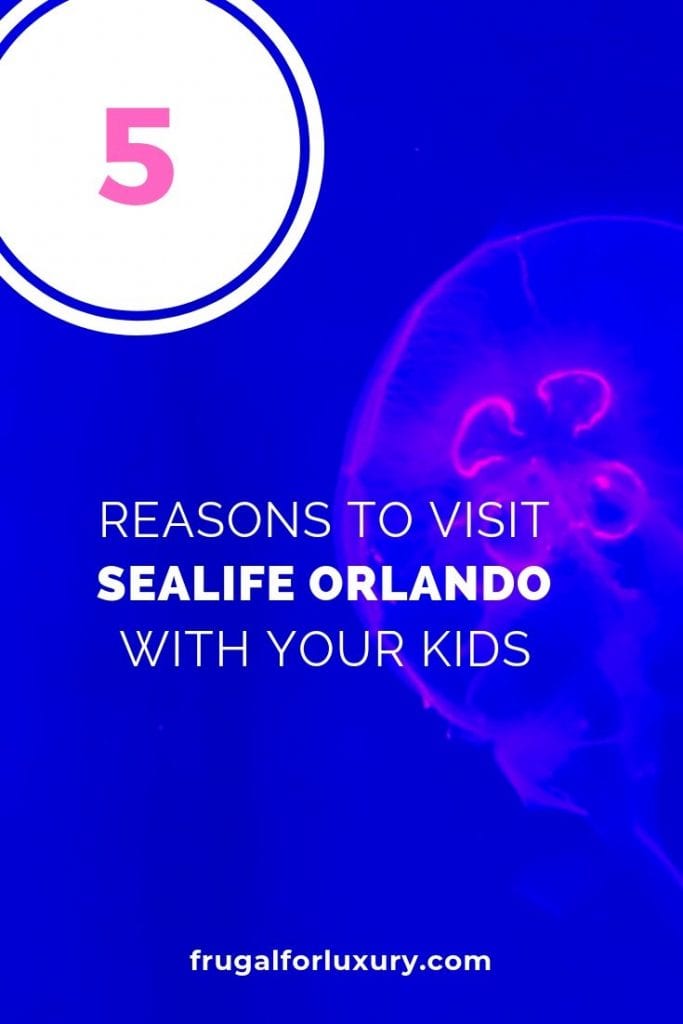 ---
Related articles you will enjoy:
BEST-DAY-EVER! EPIC BIRTHDAY PARTY AT CHUCK E. CHEESE
10 DAY TRIPS FROM ORLANDO, FL
TRAMPOLINE FUN IN ORLANDO, FL
If you enjoy reading us, sign up for our newsletter below!