It is so easy to forget what Orlando has to offer outside of the theme parks. But if you are visiting and need a break from the magic, let us, locals, tell you about this little gem!
If your goal is to see some Florida nature, while gently exercising, making family memories, and all within 20 minutes of Disney, we have it for you!
The Paddling Center in the Shingle Creek Regional Park – Steffee Landing, located right off of the iconic U.S.192 is a little gold mine! Very easy to miss, I would recommend entering its address in your GPS – 4266 W. Vine St, Kissimmee. Expect a small brown sign indicating the park and make a right, right after the bridge. As soon as you drive down the dirt road, the attractions and touristy Orlando frenzy, feel far away and you know you're in for a beautiful adventure.
Locals' tip: call before driving there to make sure they have canoes / kayaks / SUPs left. They always have but I would hate for you to get there and have to wait for someone to return, especially if you have a large party.
The Paddling Center
The staff at The Paddling Center is truly wonderful. They love to help and share their knowledge of the area. They will also quickly show you how to navigate the boats if you ask!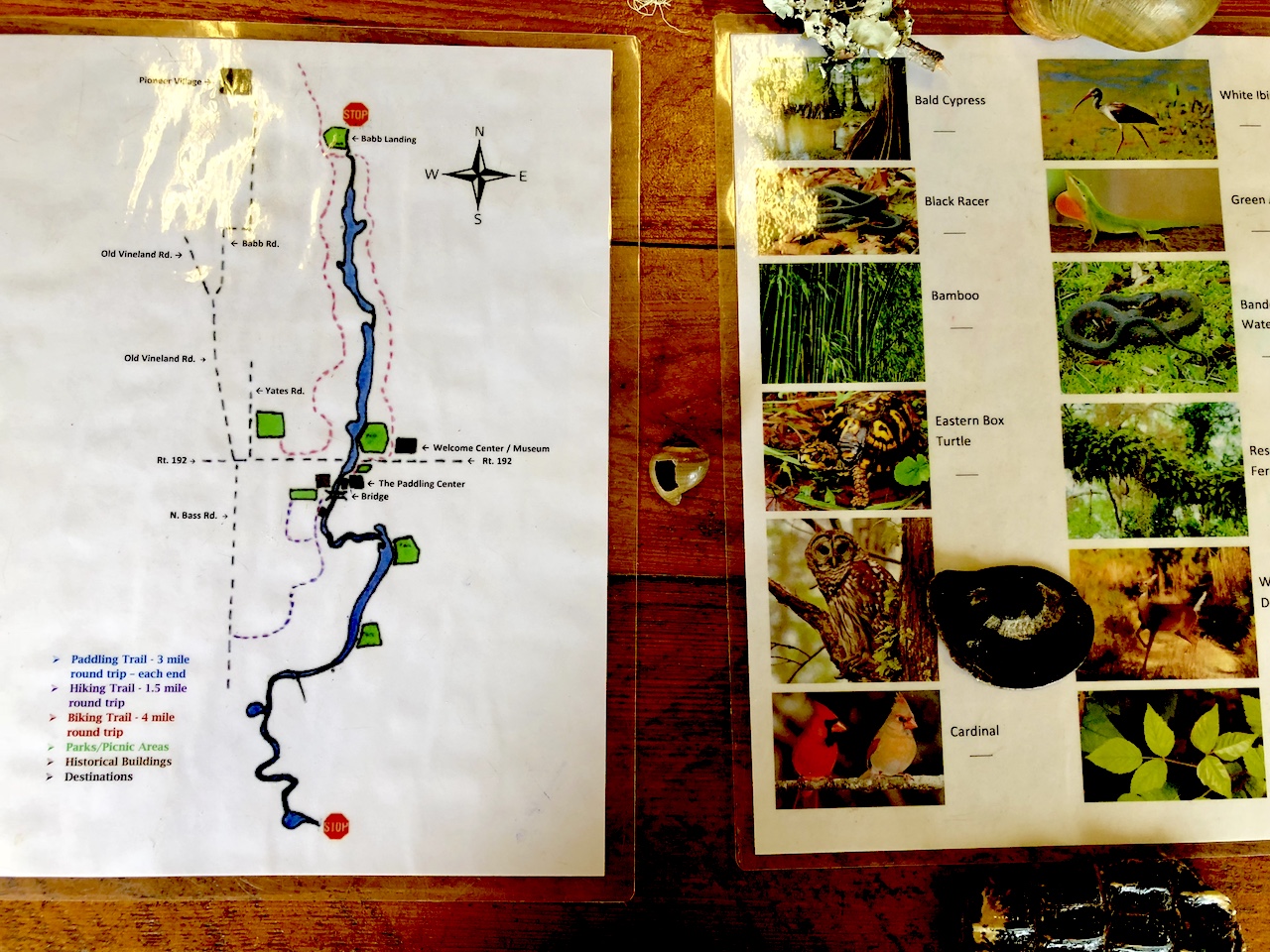 There are 2 routes: south and north. During the rainy season, the south route can be closed due to heavy currents. We recently traveled the north route and loved our time on the water.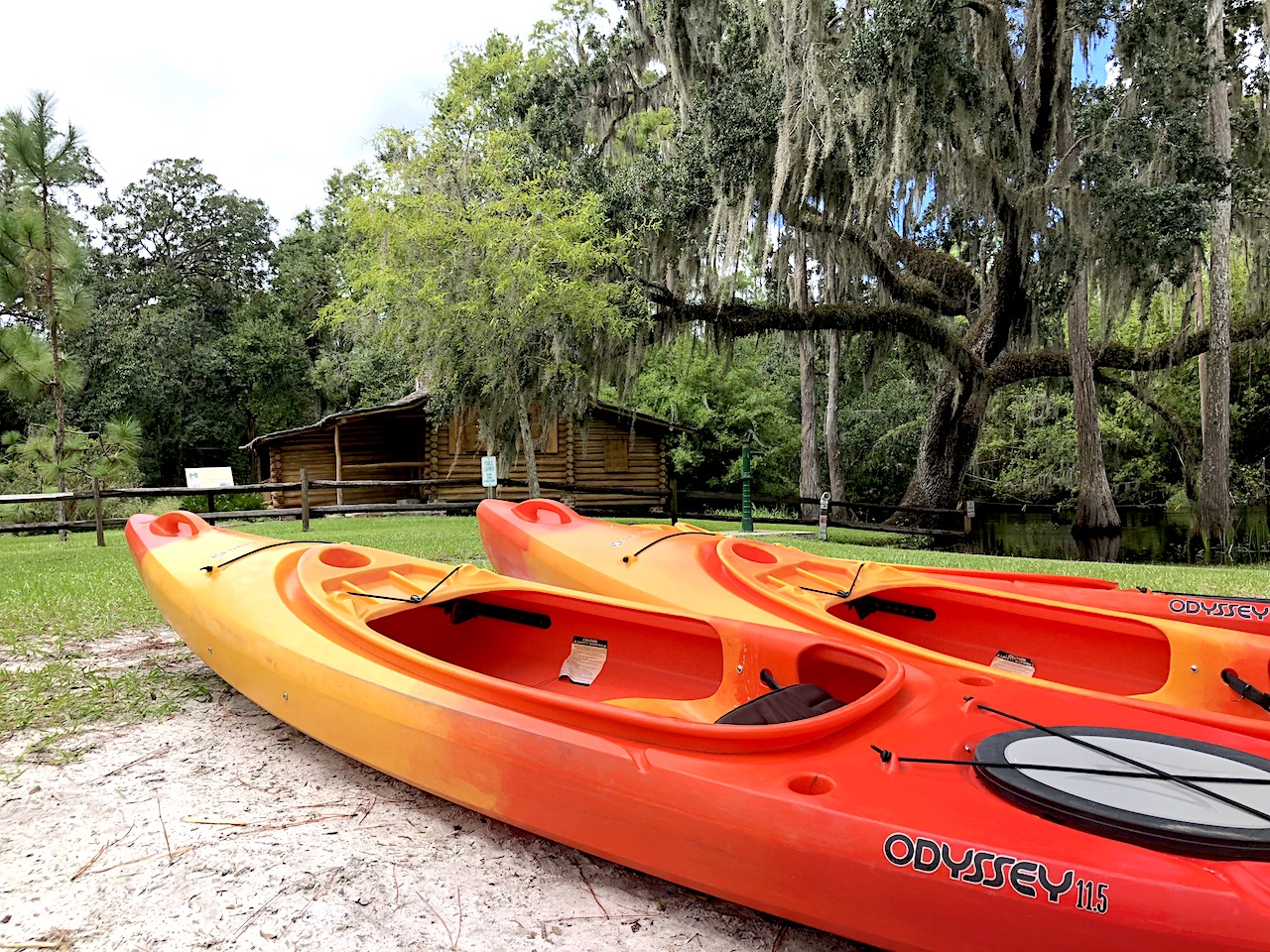 You can rent tandem kayaks, canoes (up to 500 lbs), or SUP's. We went for an unguided tour and rented a canoe for $36 for 2 hours, which fit all 5 of us.
Shingle Creek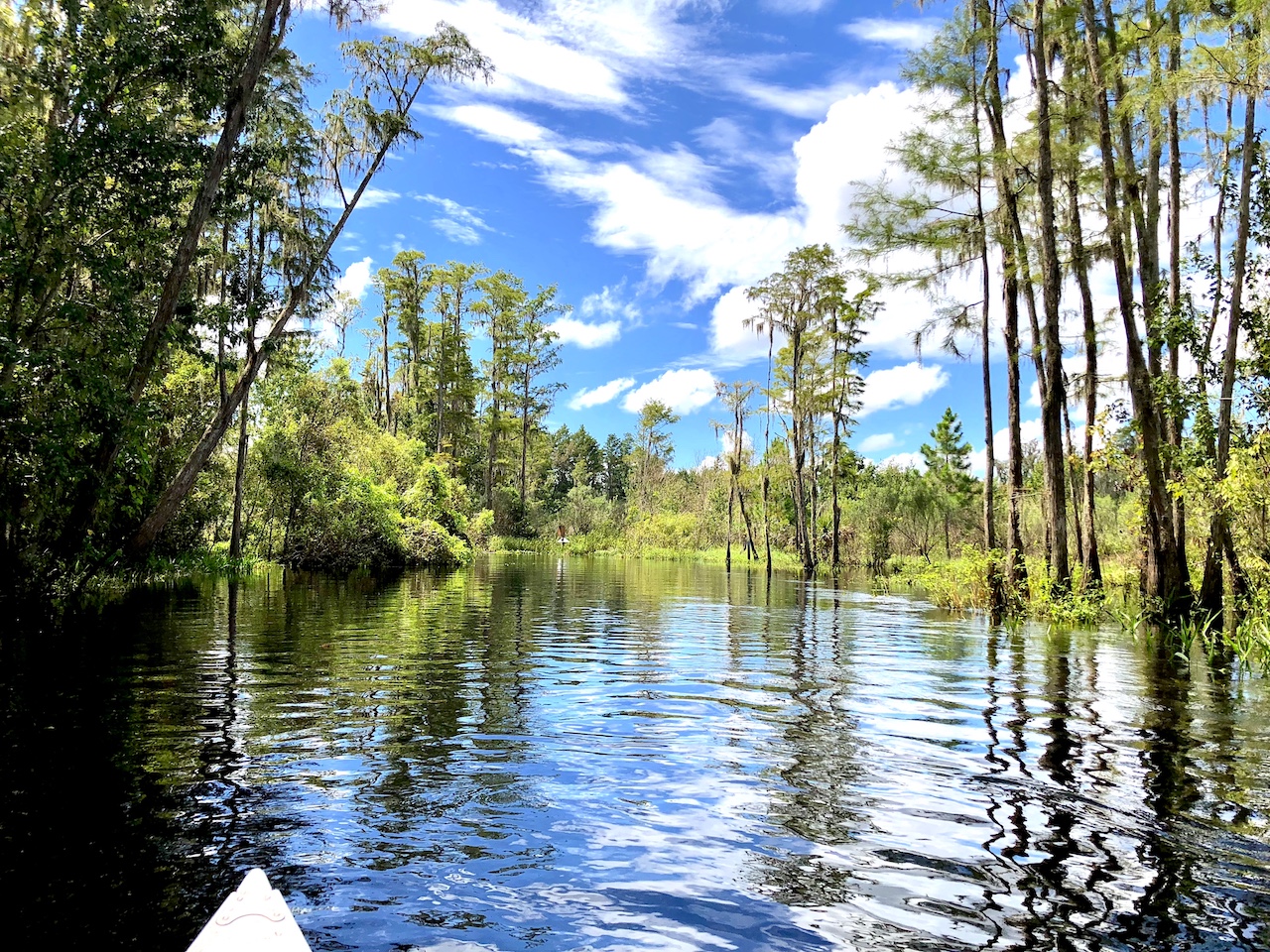 You'll be traveling on Shingle Creek, which is considered the northernmost headwaters of the Everglades. How cool is that!!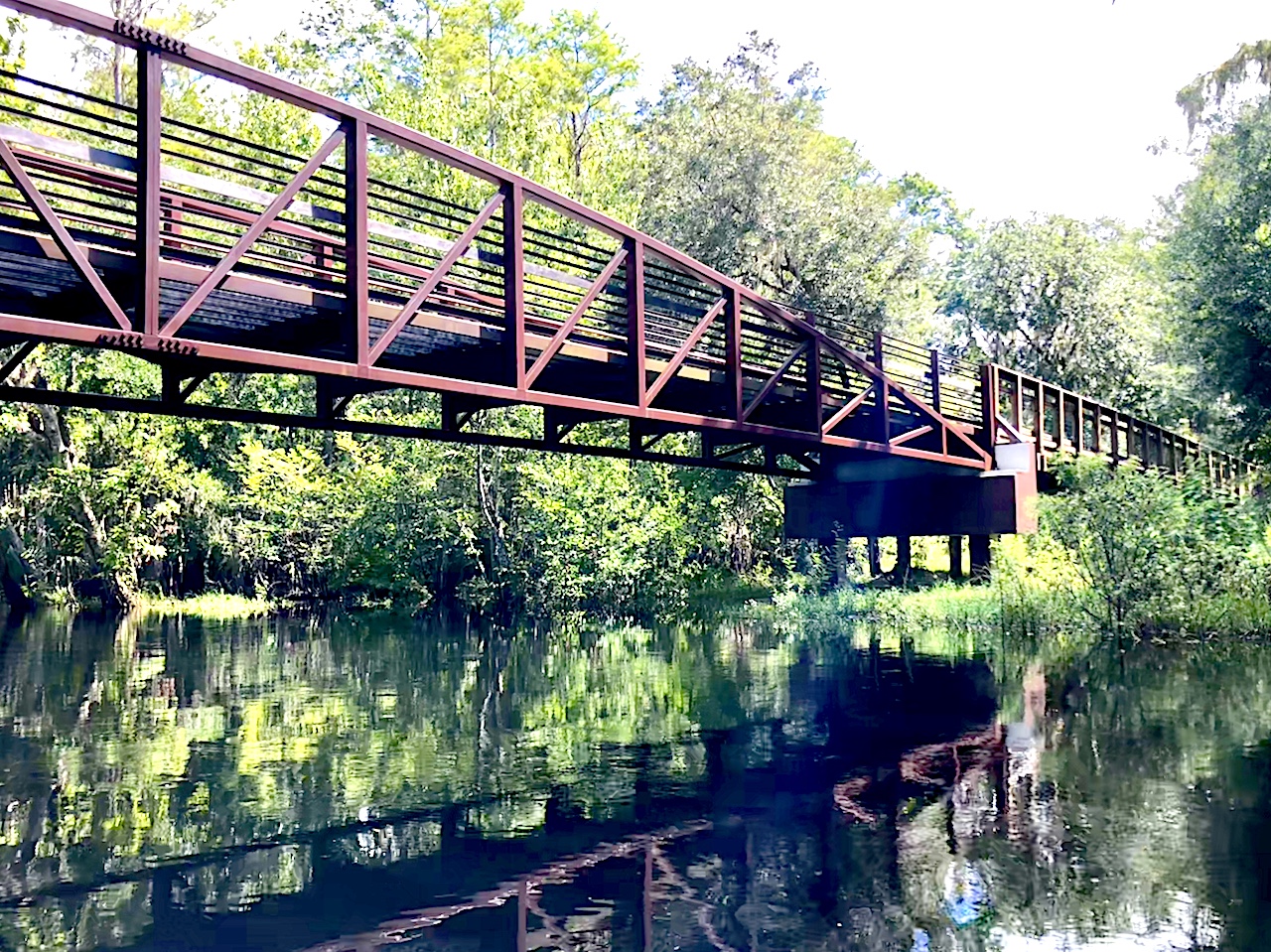 The northern route typically takes about 90 minutes to complete. You'll start off against the current and will need to paddle up, until a stop sign signals time to turn around.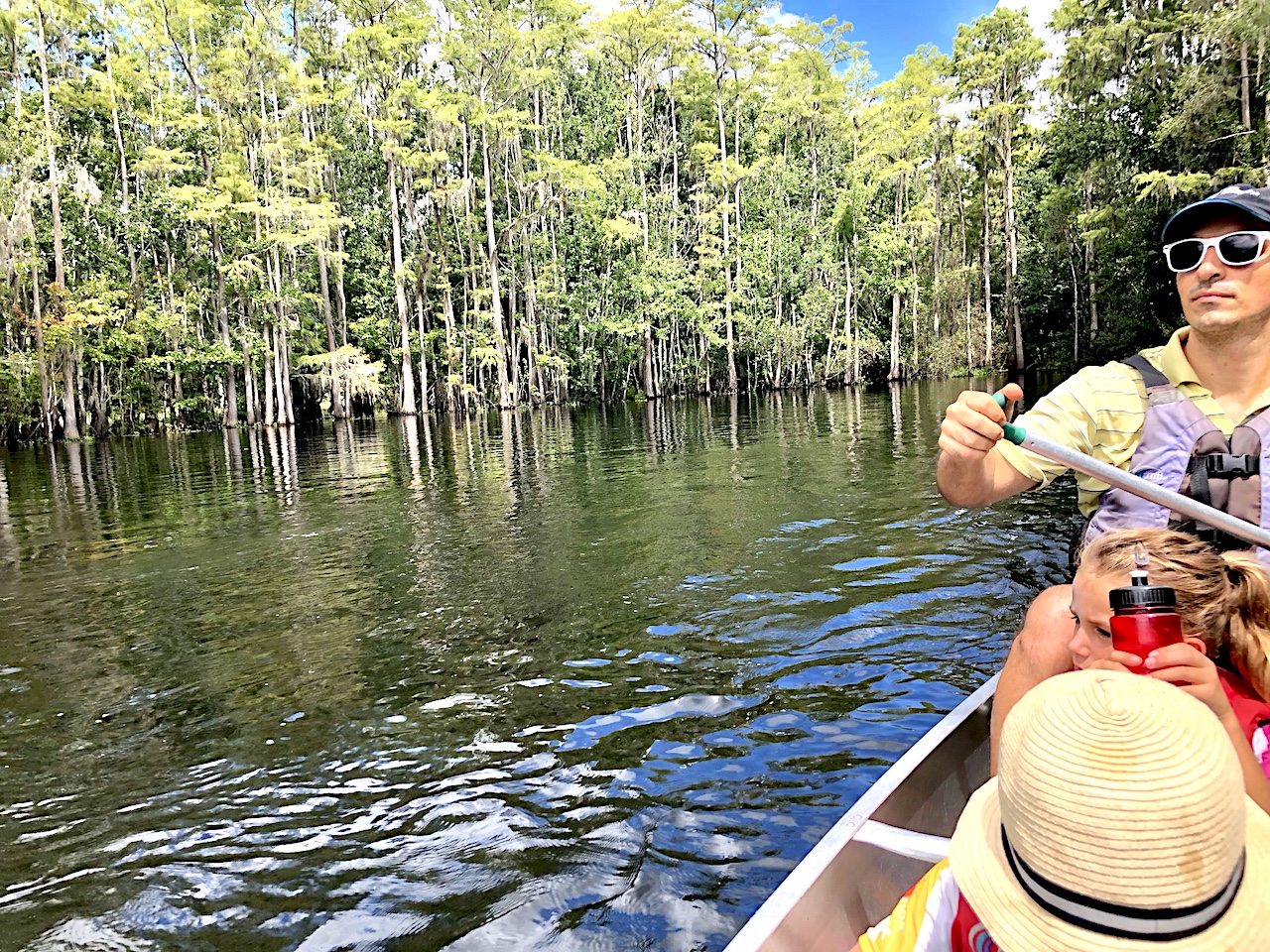 Your way back is a lot more relaxing and you'll just need to steer your boat between the trees and can let the water push you back to the Paddling Center.
You will enjoy cypress trees rooted right in the water with some wider and narrower areas. No particular skills are required and the experience is extremely enjoyable.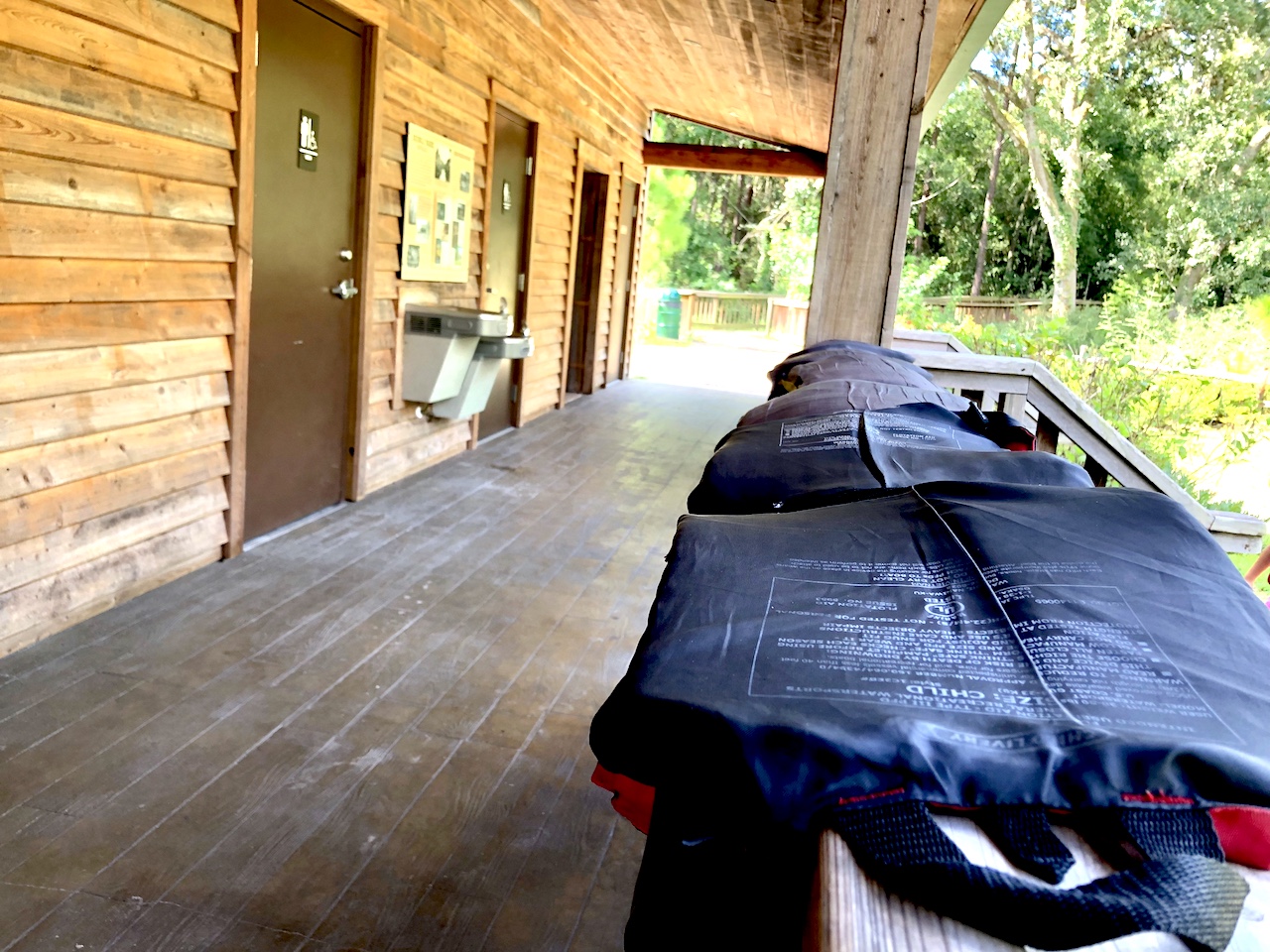 You can also hope to see Florida wildlife such as turtles, alligators, and a multitude of birds. No worries, you will be equipped with life jackets prior to embarking!!
Other Activities Available
The Shingle Creek Regional Park is 456 acres and if you'd rather experience Florida nature on land, you are in for a treat. Rent a bike or walk along the trails and enjoy the best that Central Florida has to offer – from flora and fauna, to historical settlements and even a playground. Once completed, the 32-mile trail will take visitors from Kissimmee, all the way to Wekiva Spring Park, another beautiful park, north of Orlando.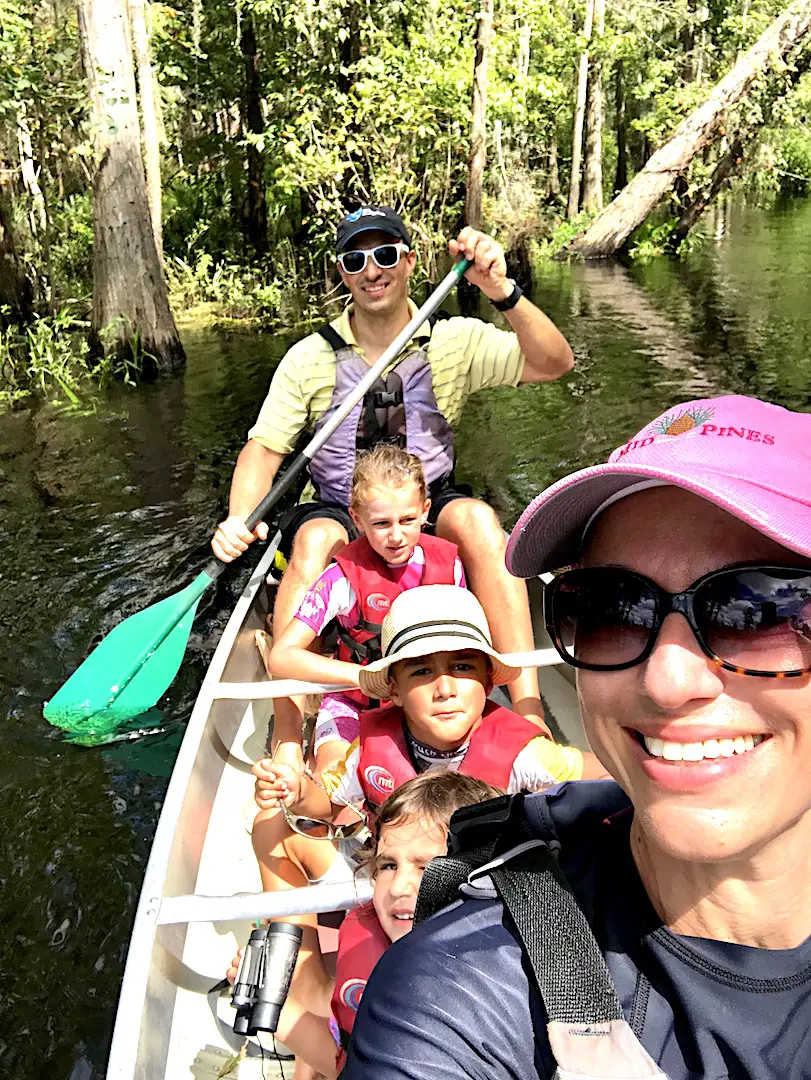 If you're like us and need a nature break once in a while, make sure to visit Shingle Creek Regional Park next time you are in Orlando! It is the perfect experience when visiting the City Beautiful with kids.
---
Enjoyed the article? Please share on social media using the icons to the left. For Pinterest, pin one of the below images 🙂 Thank you for supporting us by sharing the word!