Are you planning a family ski trip and overwhelmed with all of the options out there? Or maybe you have narrowed it down to Snowbird Ski Resort and have a few questions.
Either way, I am giving you my top 10 tips for skiing at Snowbird with kids. From where to ski, to where to eat, and which ticket to buy, I hope you find those tips resourceful. Any unanswered questions? Leave a comment below the article!
1- Bring All Level Skiers
Our family has a varied range of skiing levels, and we found Snowbird Ski Resort to be the ideal ski resort for all skiers.
Often considered a resort for experienced skiers, Snowbird truly has runs for everyone, from the early beginners to the most experienced skiers.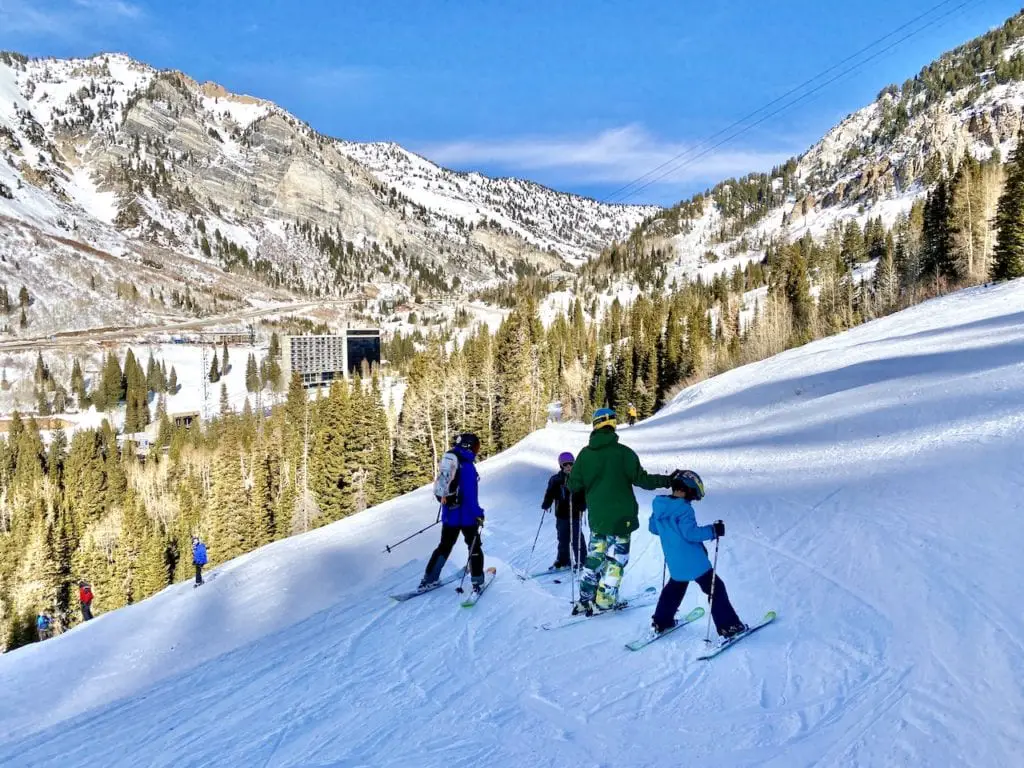 With 143 runs, Snowbird boasts 11 green runs and 37 blue runs, which can be easily skied by beginners and intermediate skiers. If your beginner family members are able to ski independently, your group could split a few times and meet where a harder and easier run meet at the bottom of the mountain, keeping the day interesting and challenging for all!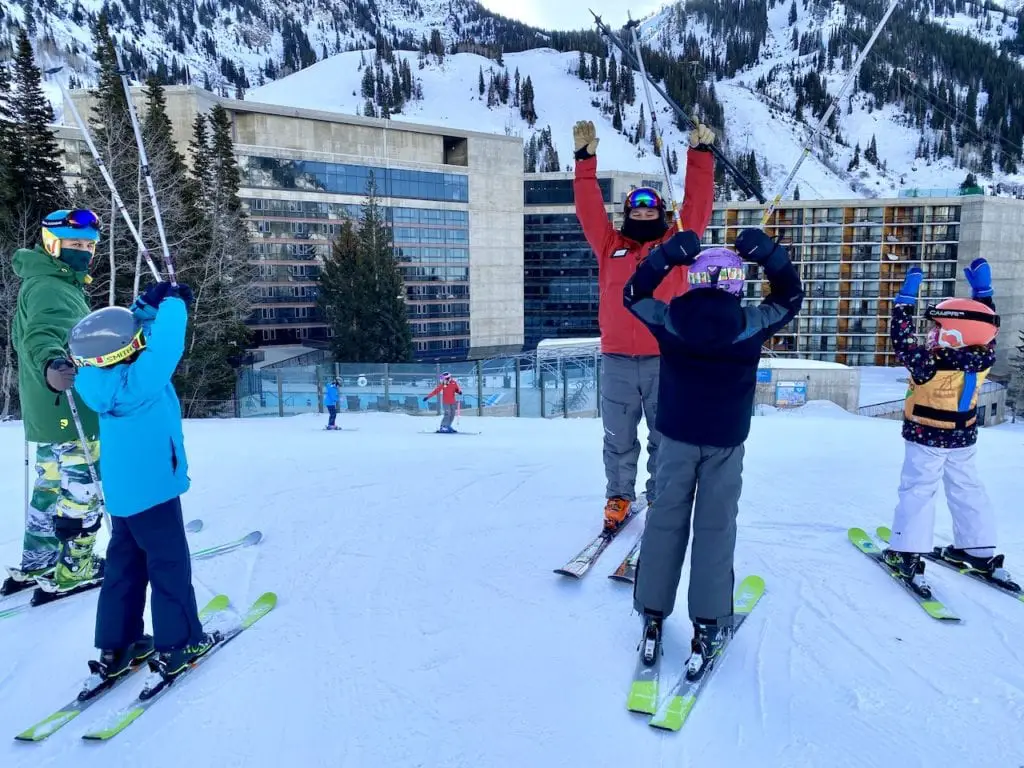 Another great way to discover Snowbird as a family is to sign up for a family ski lesson. From a couple of hours to a full-day in-mountain lesson, you will love discovering the resort accompanied by a Snowbird instructor!
Related Read: Find all of our Utah content here.
2- Make It A Multi-Day Adventure
Snowbird is a LARGE ski resort and I would plan at least 2 or 3 days to truly enjoy its entirety. You will be discovering the terrain the first day and getting deeper every day thereafter.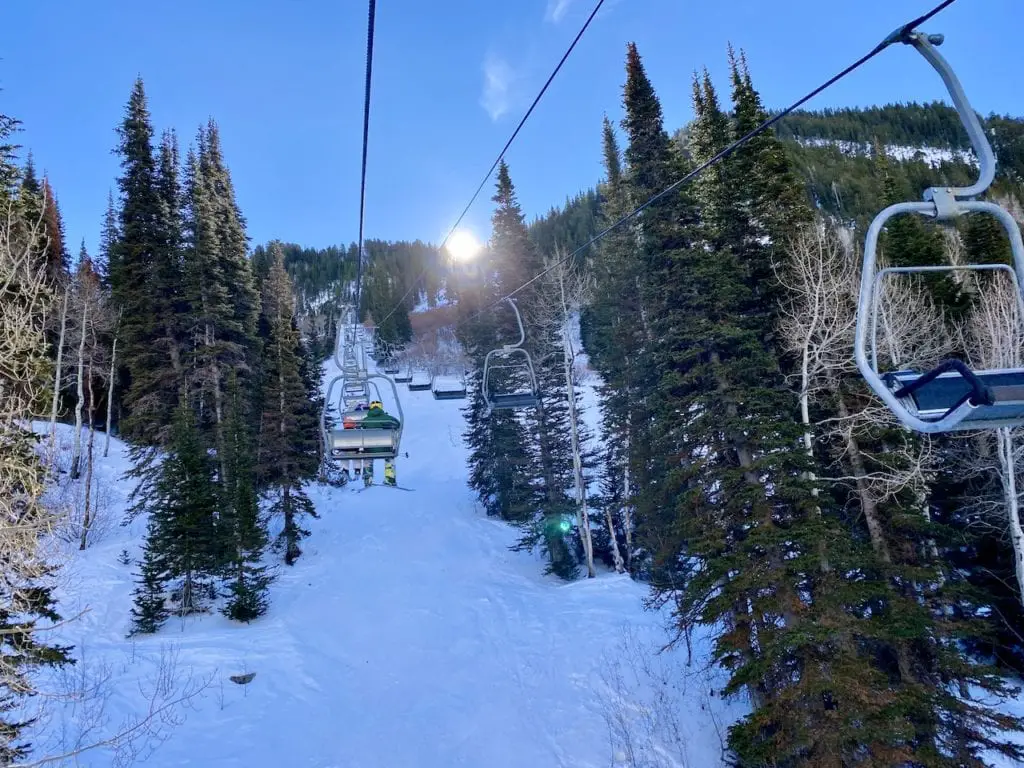 Snowbird Ski Resort is an amazing mountain with incredible views to the valley and all the way to Salt Lake City. You will just love the adventure!
3- Where To Start With Kids At Snowbird Ski Resort
If you are reading this, you are most likely traveling to Snowbird to ski with kids 🙂 If you have young children, or children just learning how to ski, start your day on Chickadee.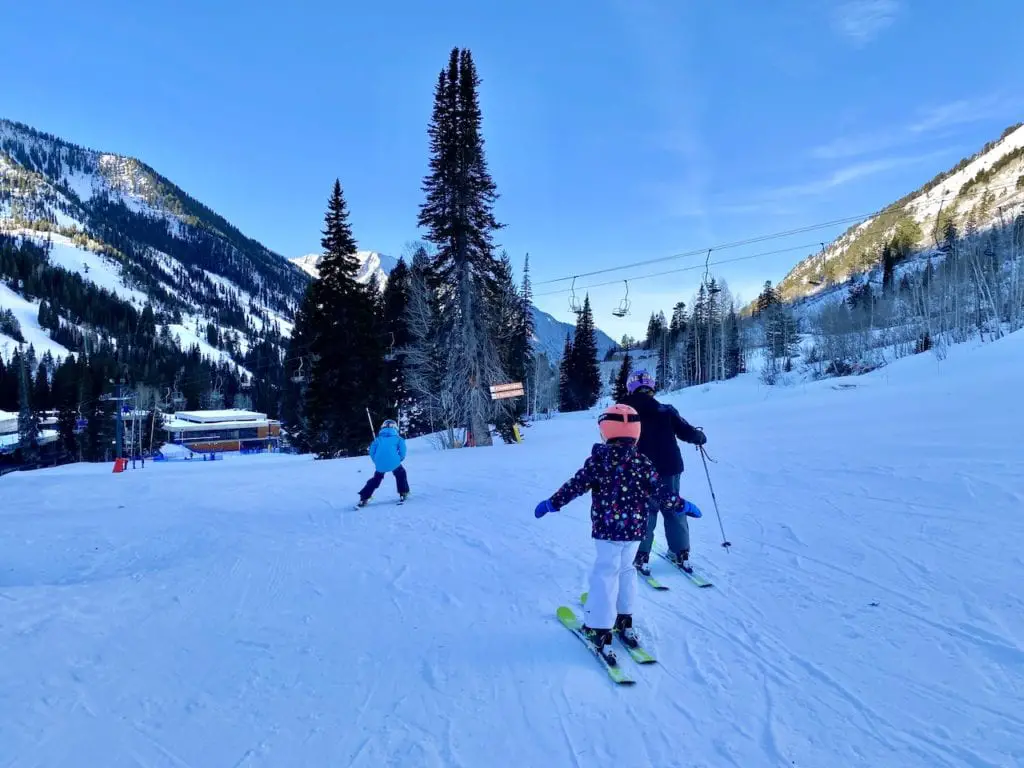 Located on one side of the mountain, it is an easy green run with a soft chair lift to get the kids used to riding up the mountain and gently ski down. Note that you can purchase a day ticket for Chickadee only if you plan on spending the day building up skills, for just $31 to $33 (off-peak and peak).
Once everyone is comfortable, make your way to the other side of the mountain. You can either grab the free shuttle bus from the Snowbird Center to Creekside Day Lodge, or ski down Creek Road along the bottom of the mountain, which includes a long magic carpet. You are making your way to the Baby Thunder Lift, where you will have several long green and blues to work on everyone's skills and confidence.
4- Get A Lift Ticket To Ski Alta Snowbird
The Alta-Bird Day Ticket gives you unlimited access to Alta and Snowbird. The two ski resorts are located in Little Cottonwood Canyon and connected at their highest point.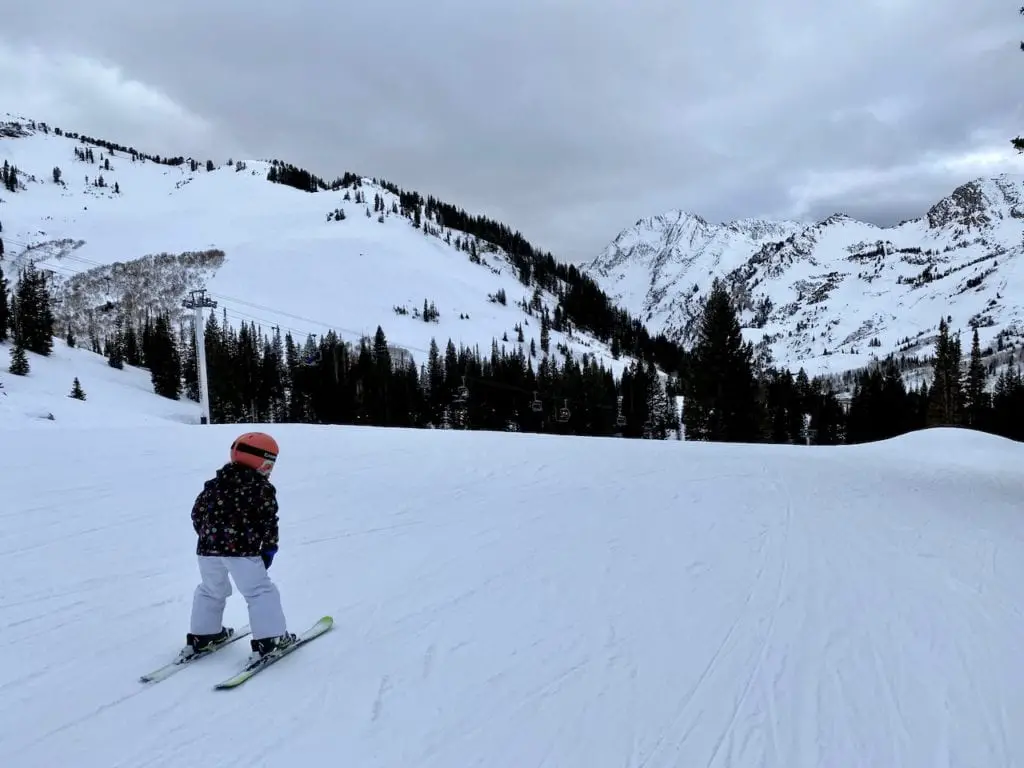 Remember that Alta is a skiers-only resort and no snowboarders will be allowed to connect. If you are a skier however, this is a wonderful opportunity to discover Alta, another beautiful Utah ski resort.
5- Buy Your Snowbird Lift Tickets Ahead Of Time
You won't only save time, but money too, by purchasing your Snowbird Lift Ticket online and ahead of time! Online, an off-peak ticket can run as low as $104, vs. the $130 window price.
6- During COVID, Reserve Your Free Parking Spot
During the pandemic at Snowbird Ski Resort, you will need to pre-book your free parking spot for a specific day. This is one way Snowbird controls the crowds on the slopes. I highly recommend booking your parking spot prior to getting your ski ticket.
If you cannot secure parking, you have two options: either grab the public bus, or hit refresh as often as you can starting at 7AM the day of, which is when people with booked parking spots start releasing them.
7- Eat Dinner At The Lodge Bistro
Whether you are celebrating a special occasion or simply your best family vacation to date, grab dinner at The Lodge Bistro. The food is incredible, the service is impeccable, and it will be one of the best dinners you will eat at a ski resort. Their kids meals are huge and only $8.95!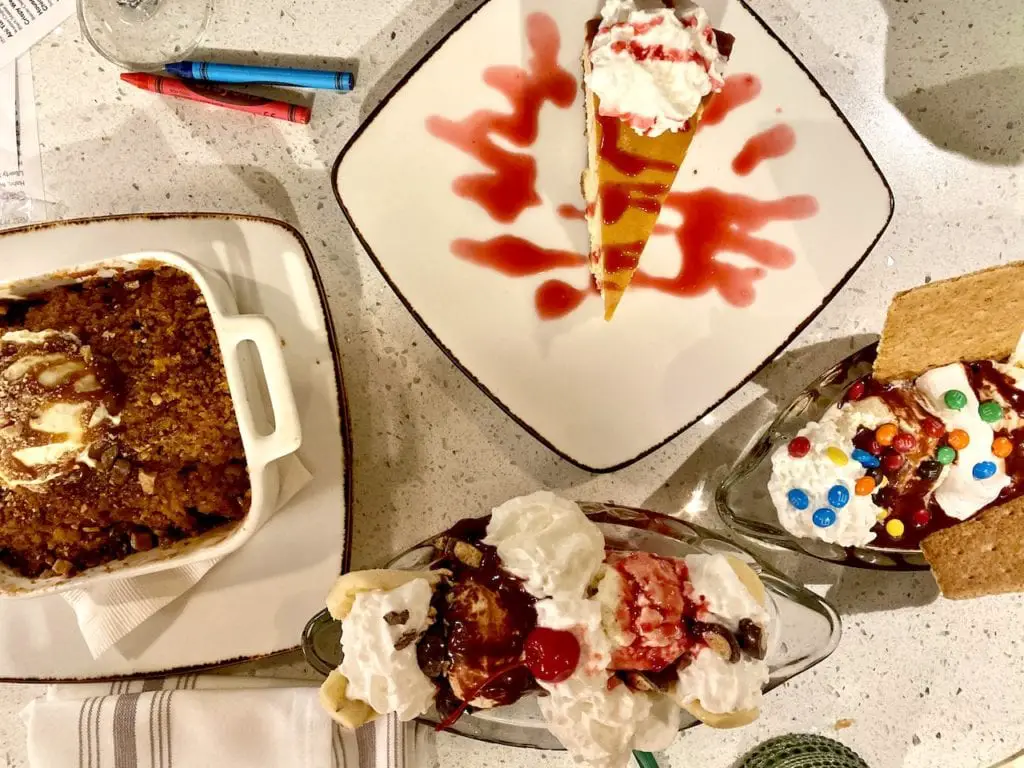 The food is amazing everywhere at Snowbird though. We had some of the tastiest sandwiches at Forklift, incredible Ahi Tuna Tacos + Tomato Bisque at Mid-Gad Restaurant, wonderful American fare + cocktails at the newly renovated SeventyOne, and some of the best Açaí Bowls + specialty coffee at The Atrium!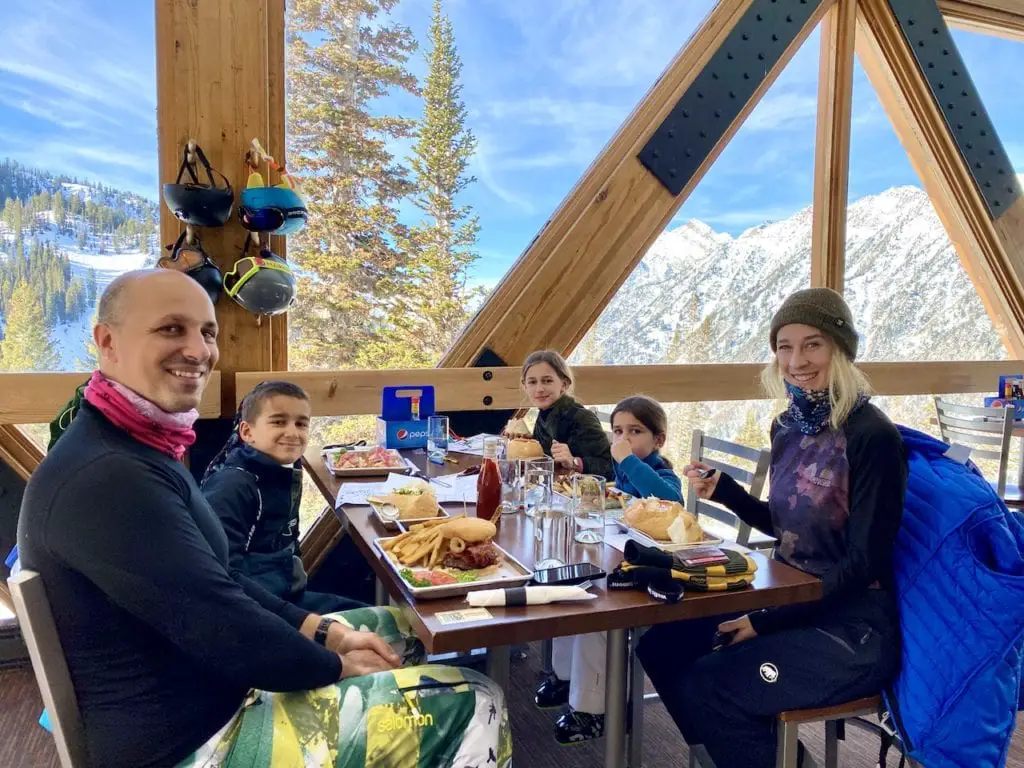 Snowbird is as wonderful to the taste buds as it is to your skis!
8- Upgrade Your Stay To A Ski-In Ski-Out Resort
We had the amazing opportunity of staying at The Cliff Lodge for 2 nights and could not recommend it enough for families skiing at Snowbird.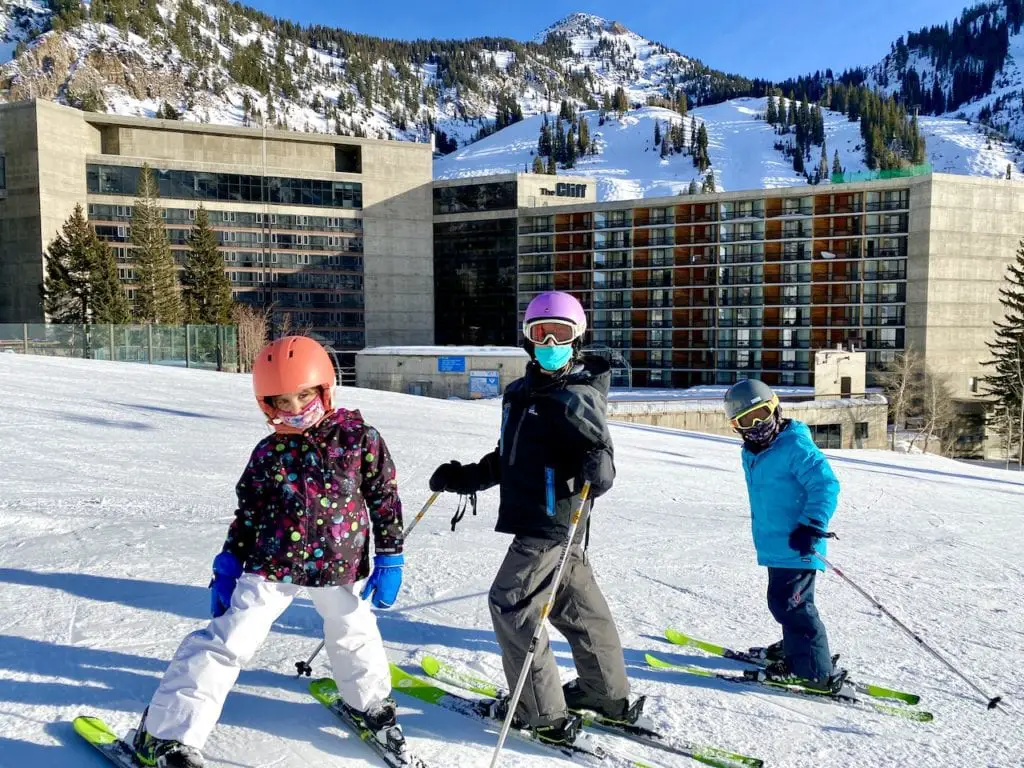 The Cliff Lodge is incredibly luxurious and we loved the connecting rooms, ideal for families. The very-heated pool and hot tubs overlooking the snowy valley were a huge hit and I highly recommend bathing at sunset! A rooftop spa/pool/tub are also available, but to adults only, and with reservation during COVID.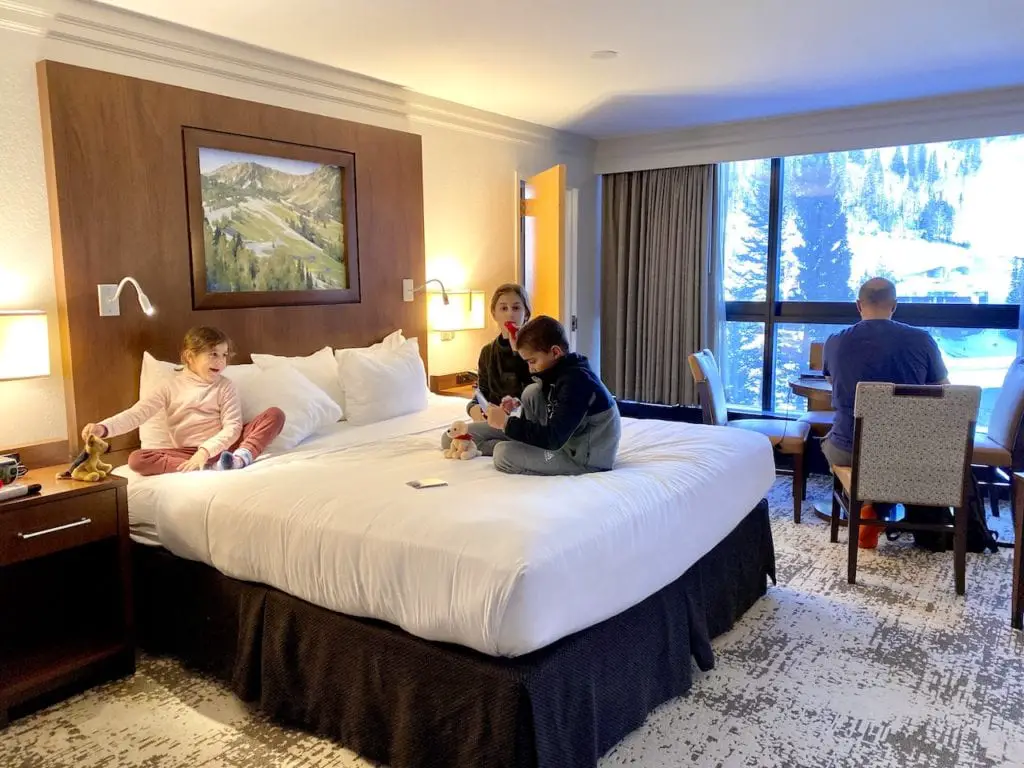 I think that the lockers won me over, though. Lined with heated snow boot rods, they made after- and before-ski an easy task, and if you are skiing with kids, you know what I mean! 🙂
Snowbird Ski Resort has several other resorts, all either ski-in ski-out or within walking or short distance to the slopes.
9- Bring All Your Babies 6 And Under
They ski for free at Snowbird Ski Resort! Take your kids 6 and under out to Snowbird and get them started in one of the best ski resorts in the U.S.!
10- Need Adaptive Skiing?
One thing that truly grabbed my attention during our few days at Snowbird, is the level of accessibility and attention to inclusion Snowbird has put in place for people with disabilities.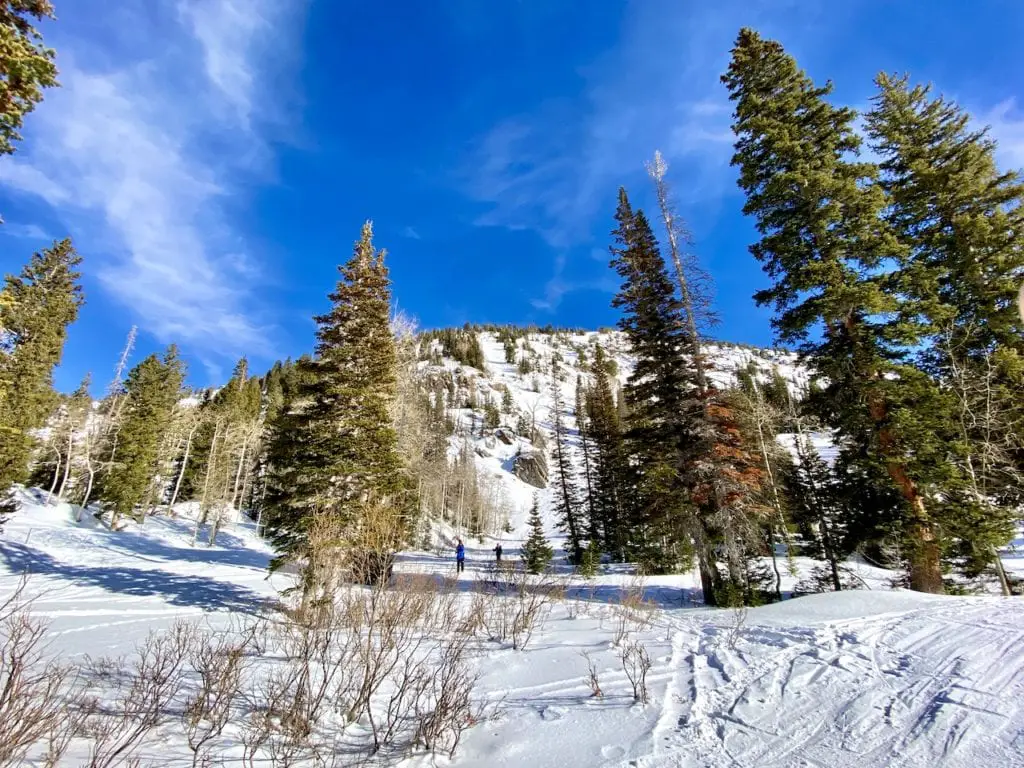 We saw multiple bi-skis and monoskis in the mountain, as well as multiple children with visual impairments accompanied by guides, and kids and young adults with physical disabilities learning to manage adaptive ski equipment.
At Snowbird, WAS skis are available upon request.
Skiing With Kids At Snowbird Ski Resort
I hope those 10 tips help you better plan your ski trip with kids to Snowbird. It is a wonderful ski resort to enjoy family time and create new memories on some of the best snow out there.
Thank you Snowbird for hosting our family at your beautiful resort.
Snowbird Resources:
Snowbird snow report
Snowbird trail map
Snowbird ticket online booking
Snowbird free parking reservation
Snowbird dining
The Cliff Lodge
Snowbird lodging
Snowbird adaptive skiing
---
Pin this for later!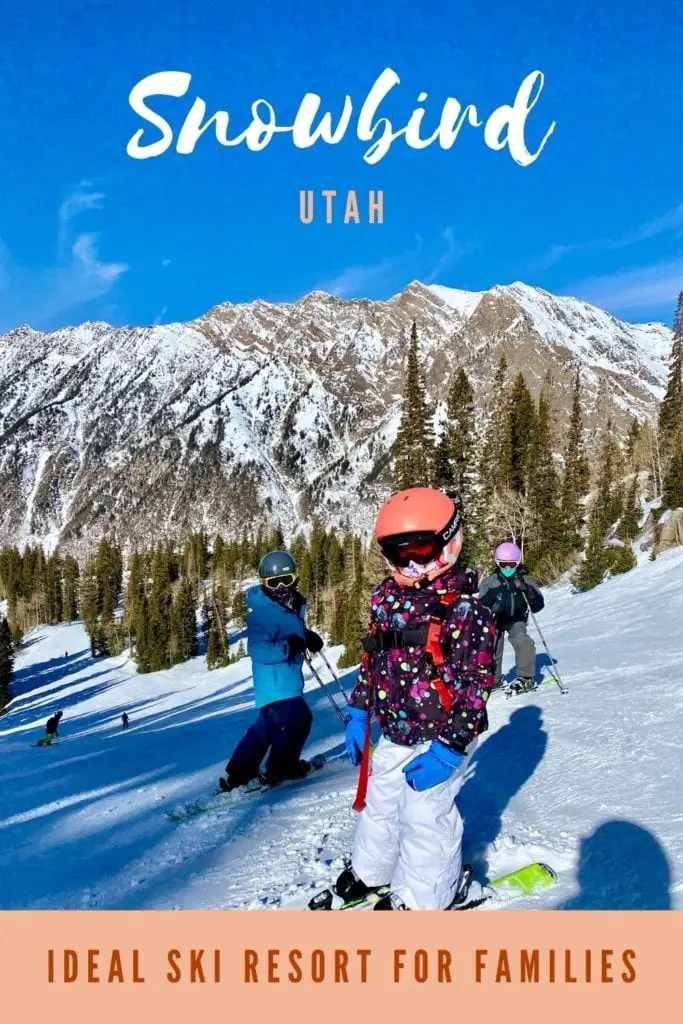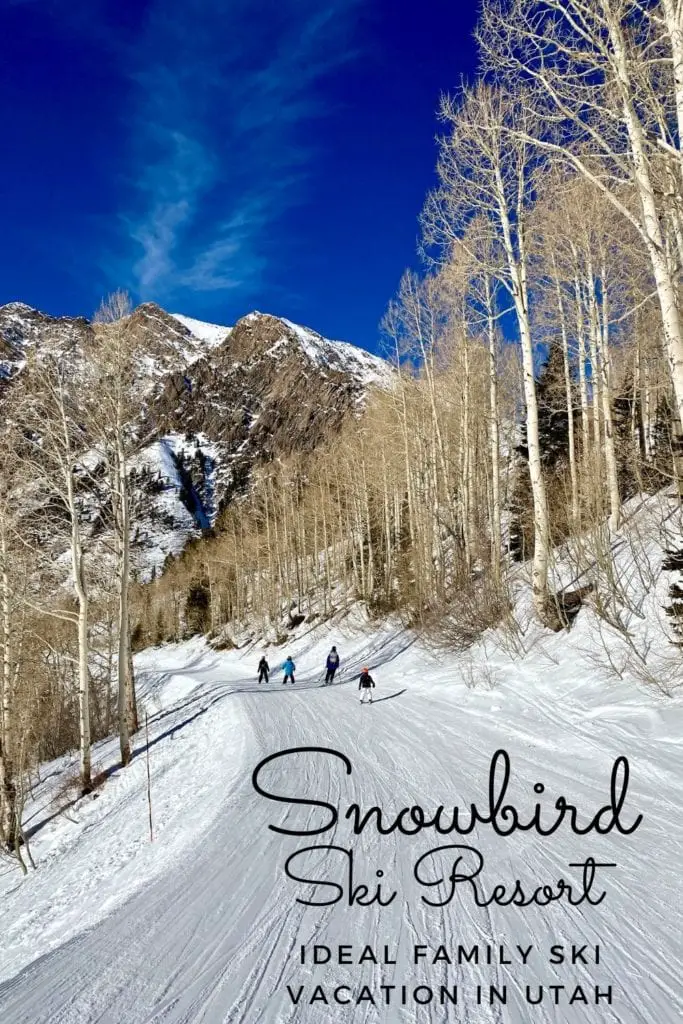 ---
Related articles you will enjoy:
10 Reasons Why Family Ski Is Awesome At Alta Ski Resort
Deer Valley Resort – A Dream Come True For Family Ski
5 Good Reasons To Ski in Park City, Utah with kids
If you enjoy reading us, sign up for our newsletter below!