As we flew from Europe back to the US in early January, we chose to travel with IcelandAir. They offer a great deal with Stopover, which the adventurous travelers in us could not refuse. We picked your travel dates, decided to spend 2 nights in Iceland, and IcelandAir adjusted our tickets at no extra charge. The IcelandAir Stopover allows travelers to spend up to 7 nights in Iceland at no additional airfare.
Given our tight schedule around the Holidays, we spent just 2 nights there and got to experience the south-western part of the country. We loved the country so much that we will stop for a visit of the north on a future trip across the Atlantic!
Where To Stay
With only a short time to spend in the country,  we decided to leave the Reykjavik airport upon landing, and advance towards the region we wanted to explore. We stayed in a wonderful AirBnB farm cottage in Hella, Iceland. Our hosts were great and we had ample space with the three kids.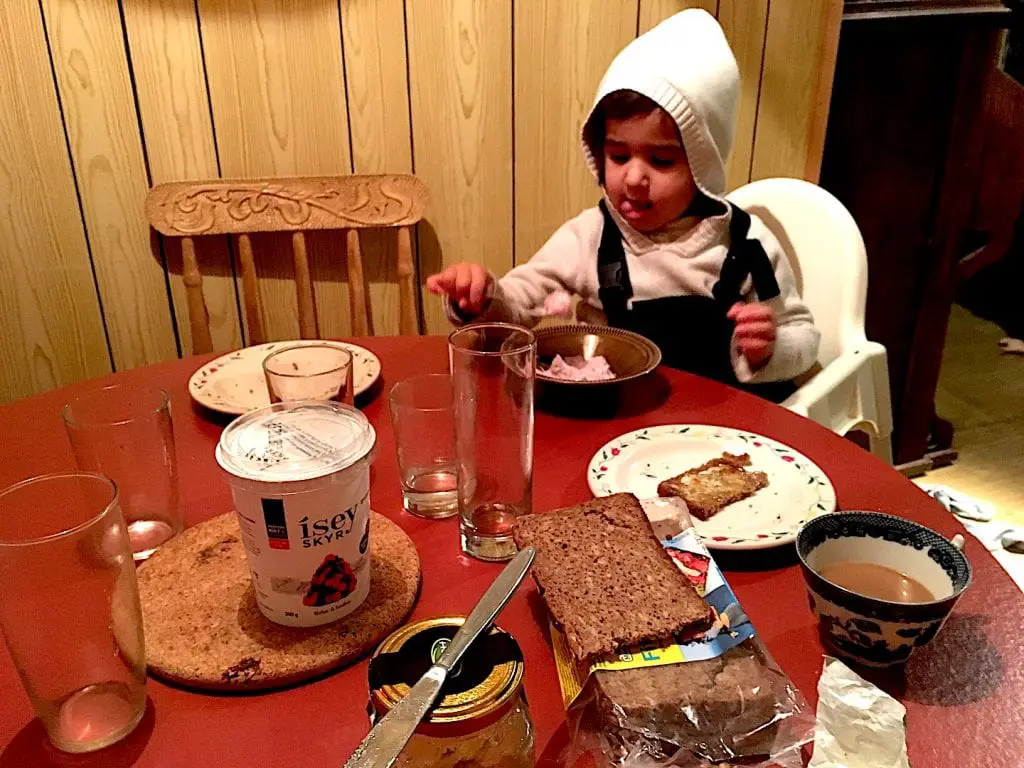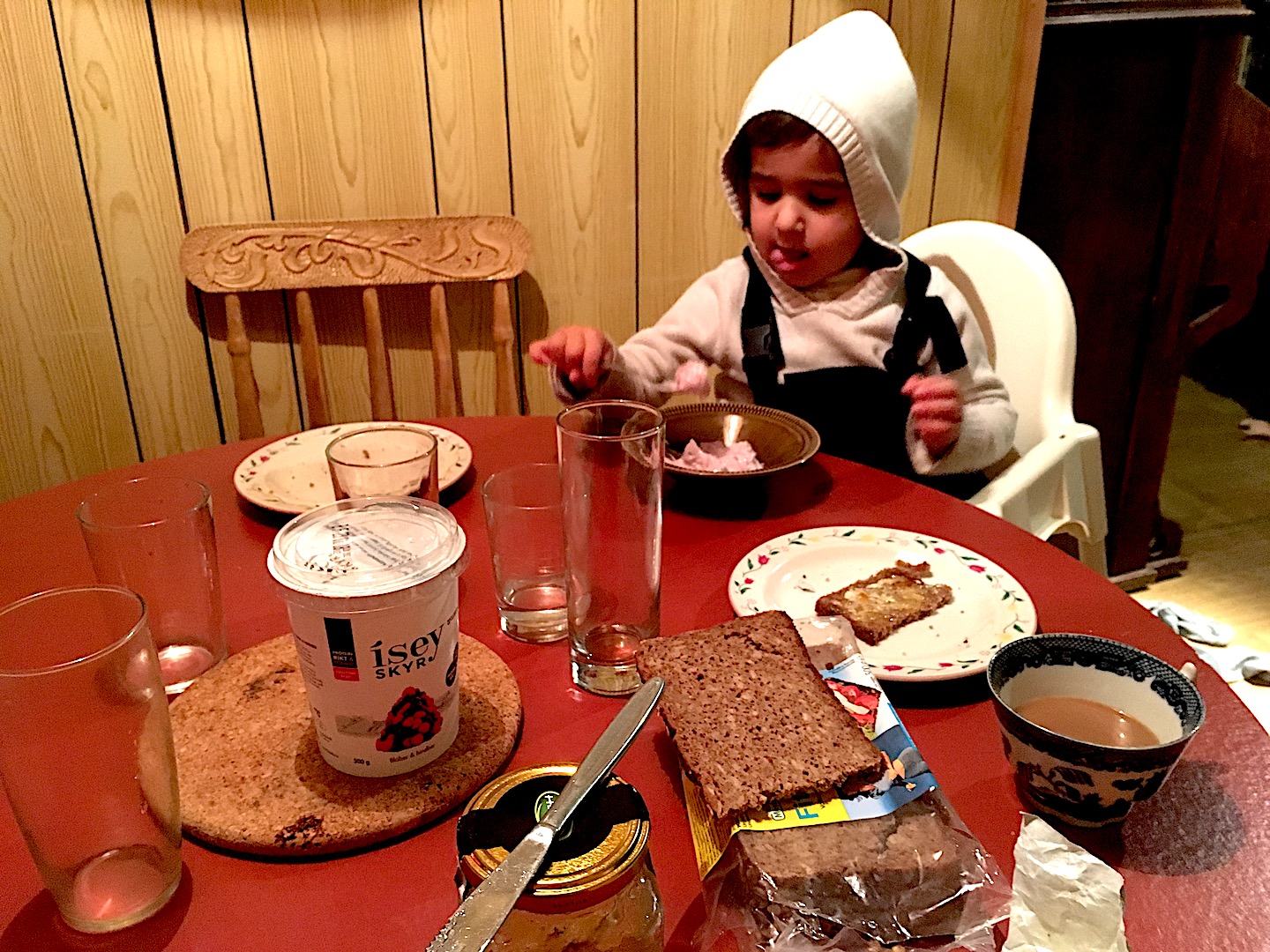 Since we knew we were not going to have much time to look for restaurants, we made full use of the cottage's kitchen at breakfast and dinner. We loved stopping at a local supermarket on our way to Hella, and grabbing local food supplies – cereal bread, vinegar mackerel, and skyr were just a few of them!
Hot Springs
We typically like to do things off the beaten paths on an exploration trip. All airline magazines and most travel guides will recommend the Blue Lagoon. While I am certain it is a beautiful and relaxing place, we preferred experiencing a smaller and more local hot spring.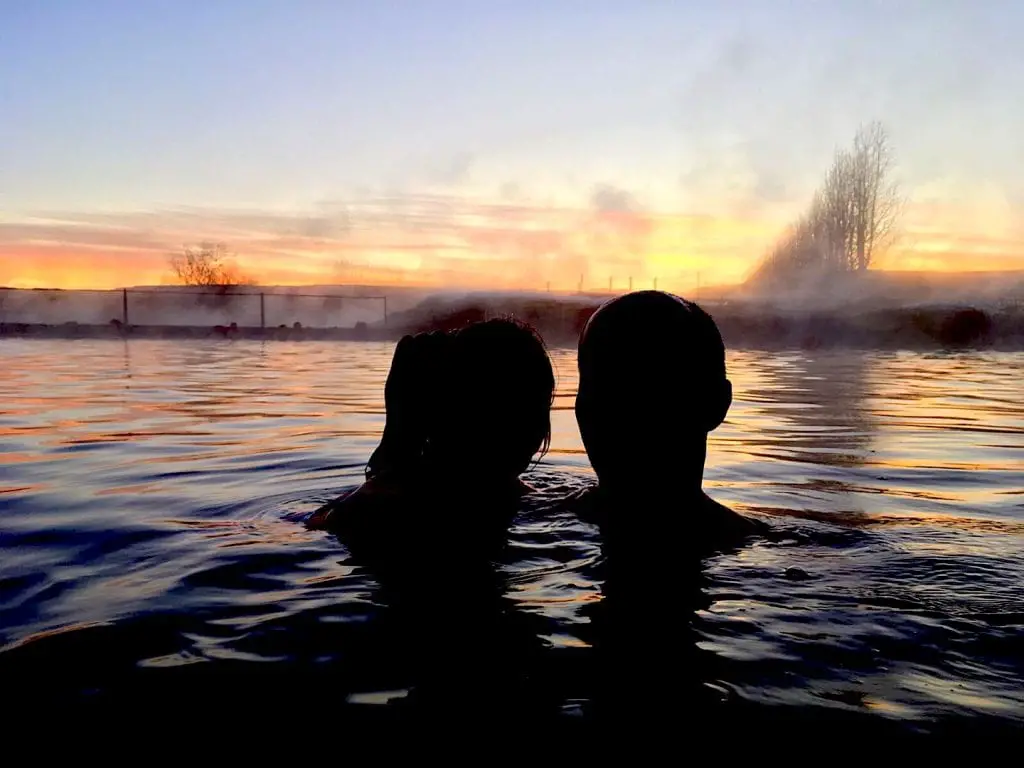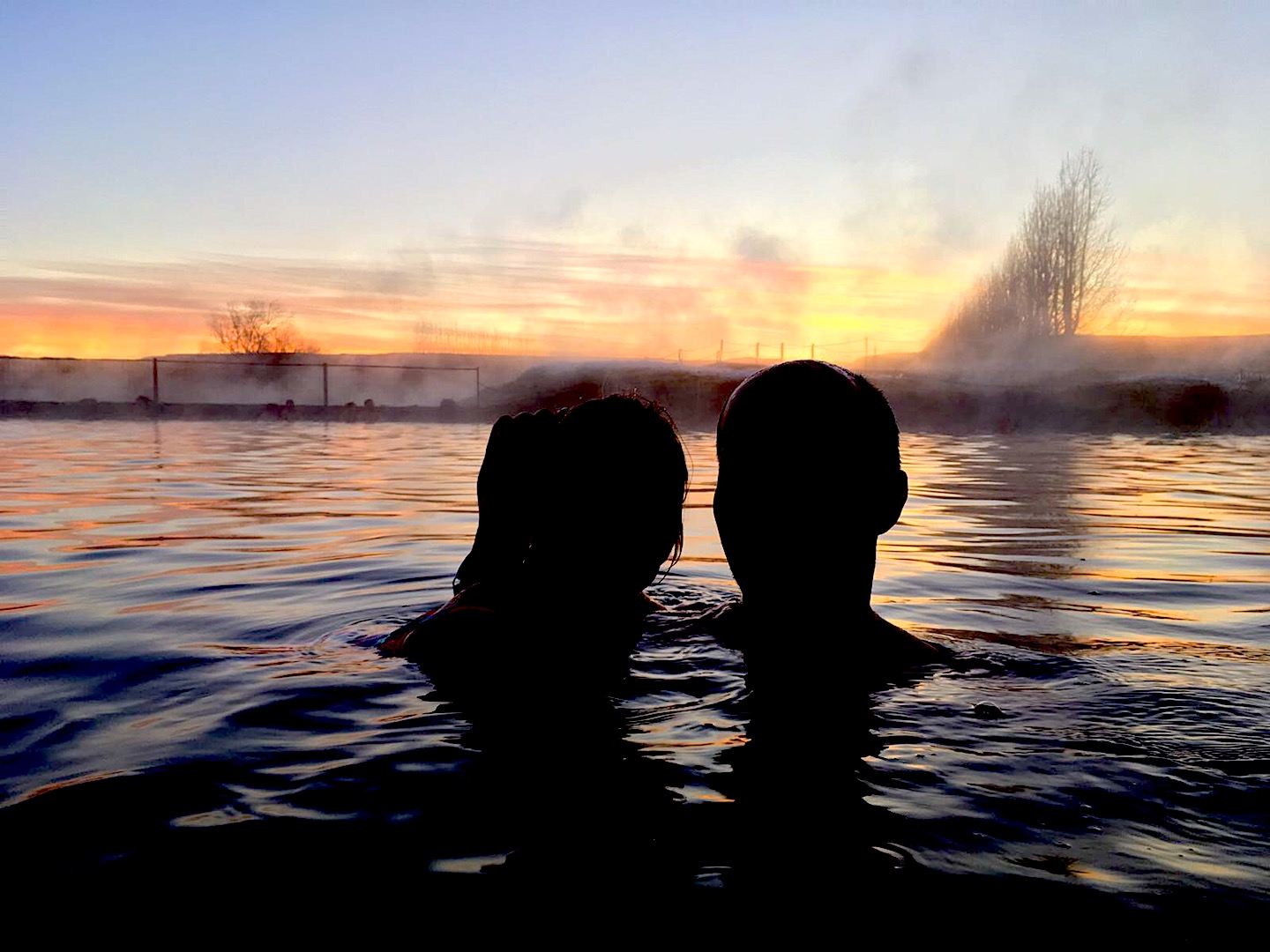 On our first morning, we headed to the Secret Lagoon! Wow! Christian and I love hot springs and were used to visiting them often when we lived in Germany. The first item on our checklist for Iceland was to visit one of the lagoons. The Secret Lagoon Hot Spring is known to be the country's oldest natural swimming pool.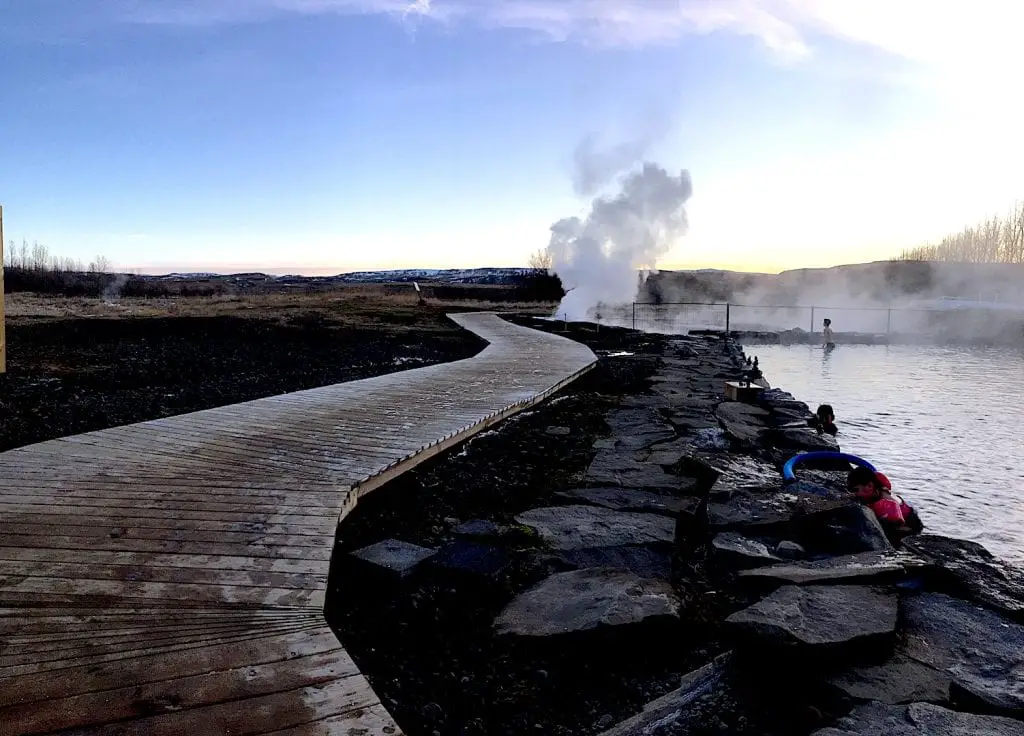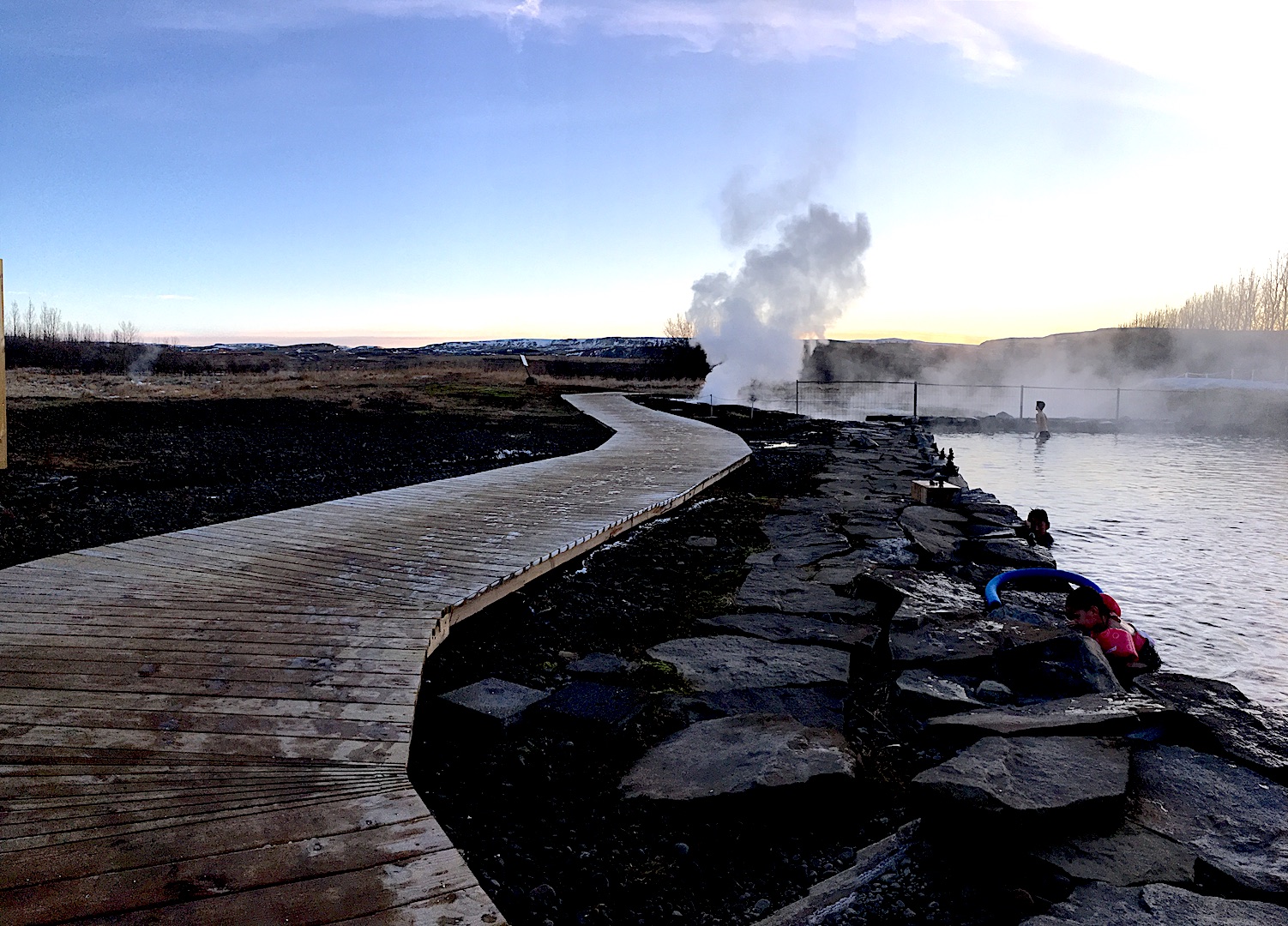 As we got in, the lady at the front desk briefed us on the dangers of the site. Behind the back fence is the actual spring's boiling water. The Lagoon pumps some of that water and mixes it with cold water to create a hot and steamy experience. Remember, we were there in early January, it was -15C, or 5 degrees Fahrenheit. The scene was surreal with steam flying up in the air as the sun very slowly rose above the horizon around 11AM.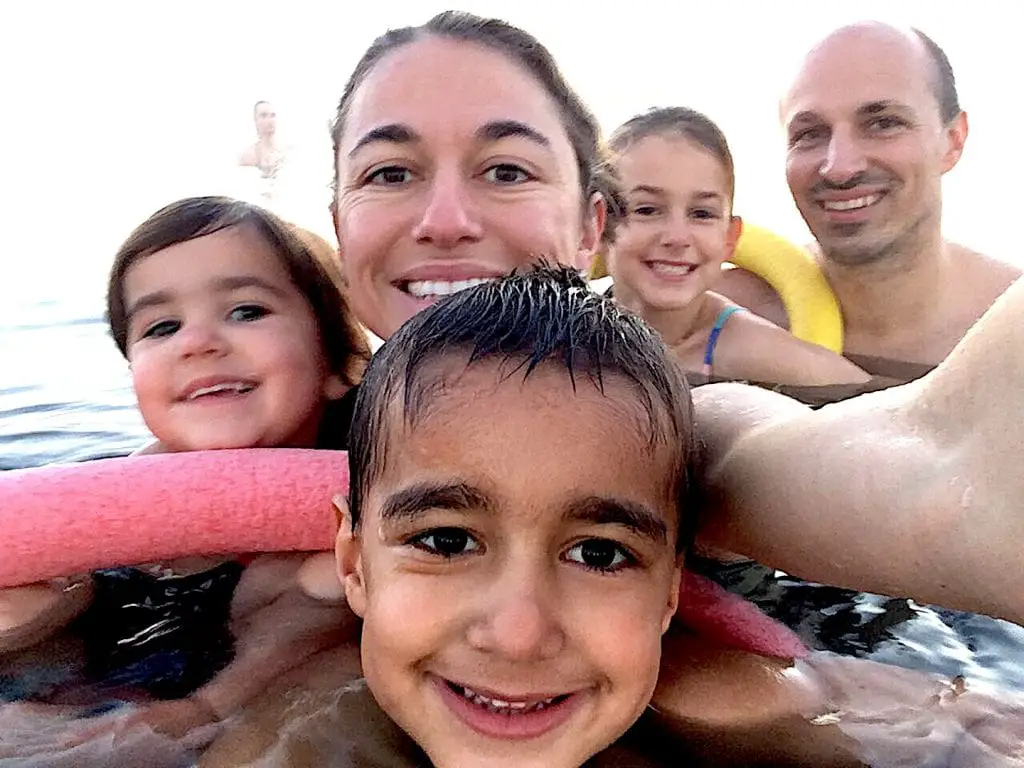 A couple of hours of soaking made for a very happy family!
Natural Wonders
Around 1PM, we hit the road with a list full of view points we wanted to see.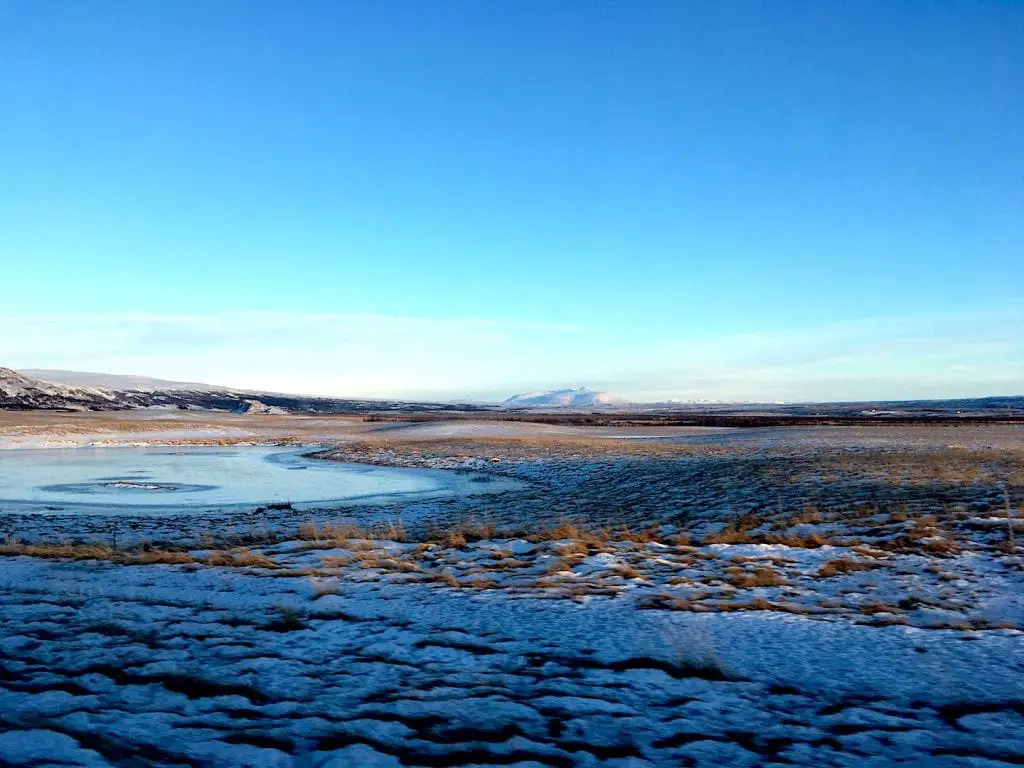 As we drove through the south-western part of the country, we felt very small in the frozen panorama surrounding us. Left and right were vast spaces covered in snow and ice. We hardly encountered any villages and soaked in the natural wonder around us.
Geysers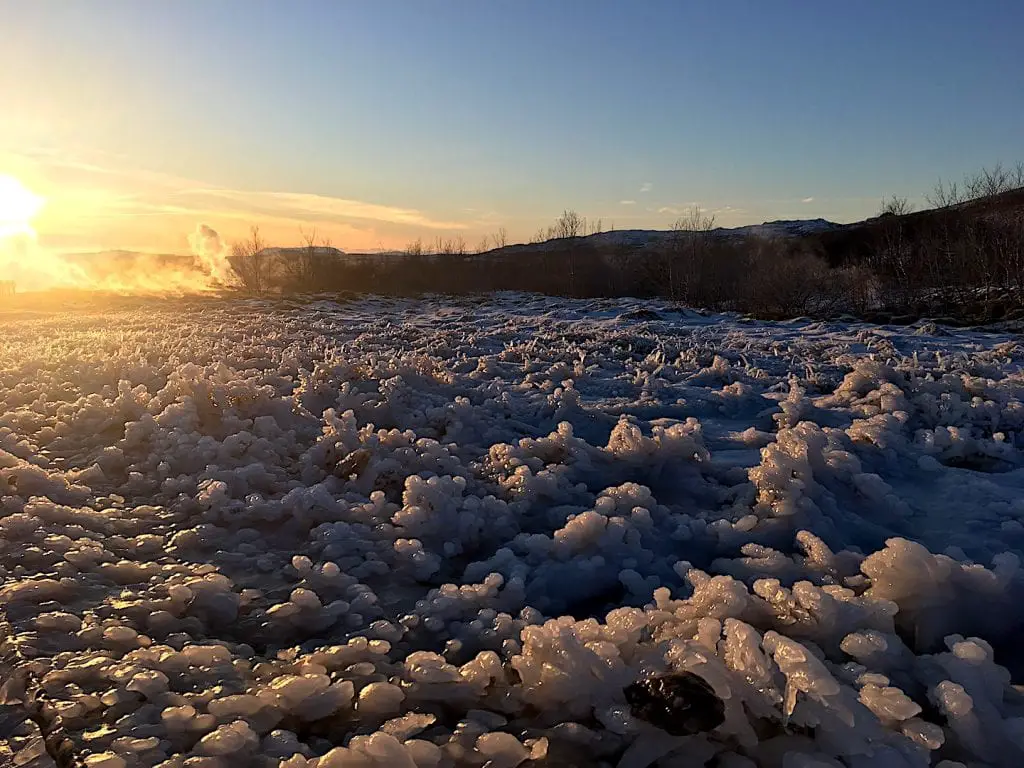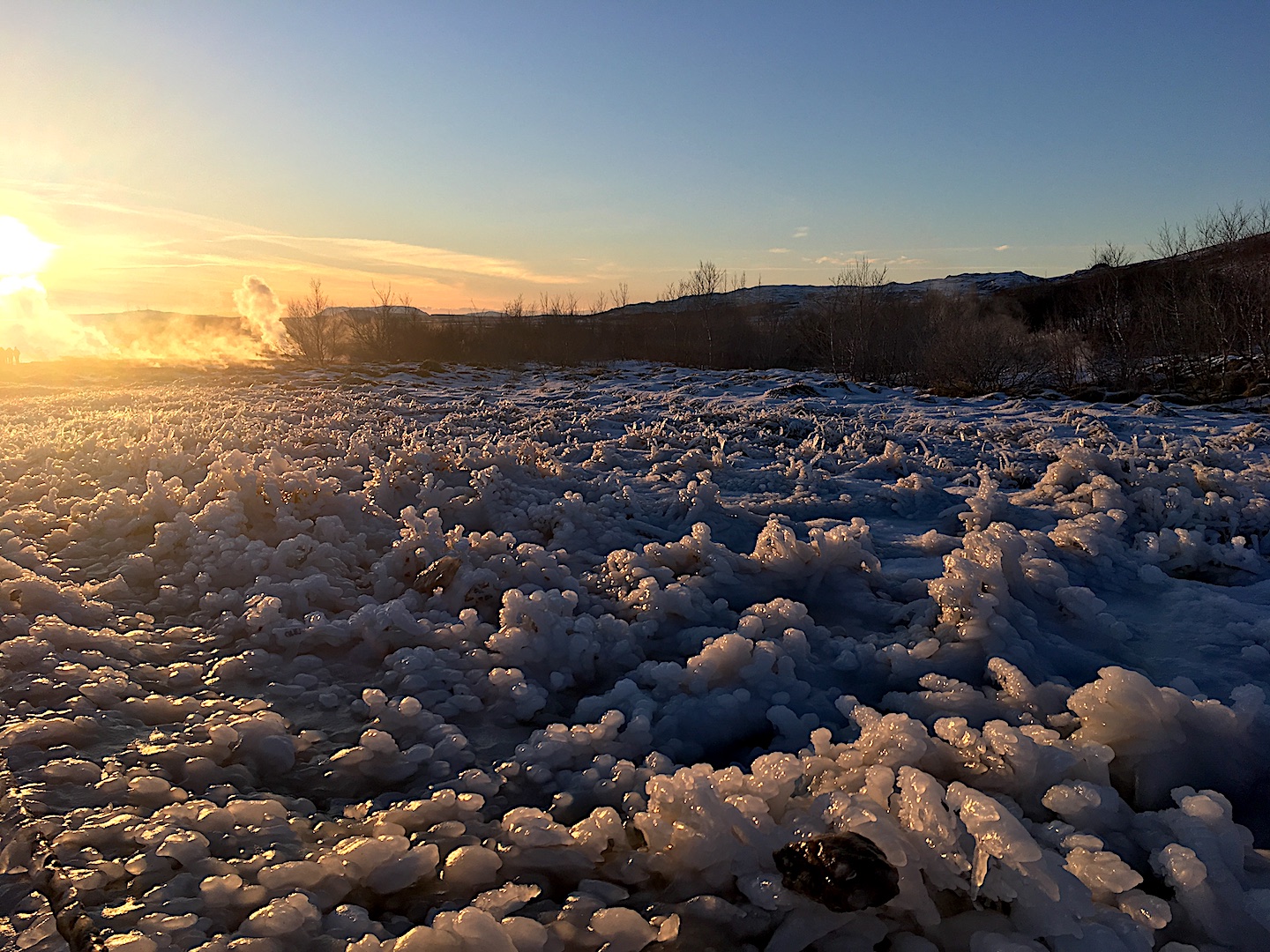 Another to-do when visiting Iceland is catching a geyser eruption. We decided to visit Geysir and highly recommend the site. With the sun shining, the iced landscape was magical and we felt transported into a fairy world. A short walk later, we experienced geyser eruptions. They come out every 5 to 10 minutes, which makes it impossible to miss – a great advantage in that cold of a weather 🙂
Click the link above for a video. Though not as impressive as in the North-West US, you can't beat the ice and steam raising from the eruption!
Iced Waterfall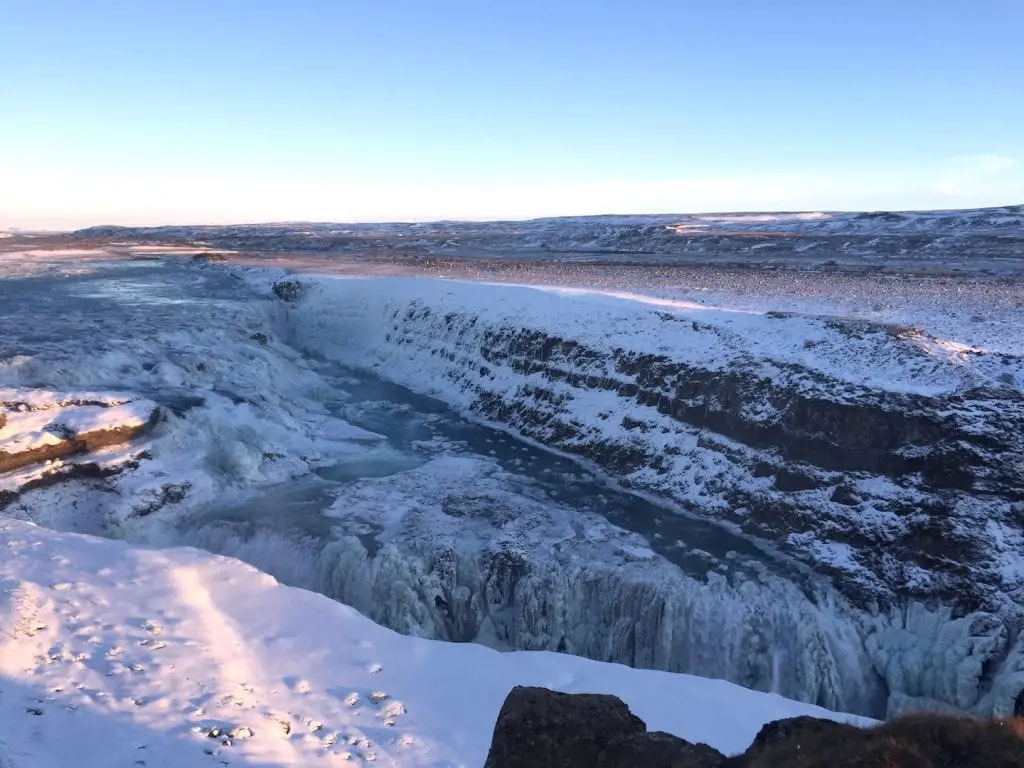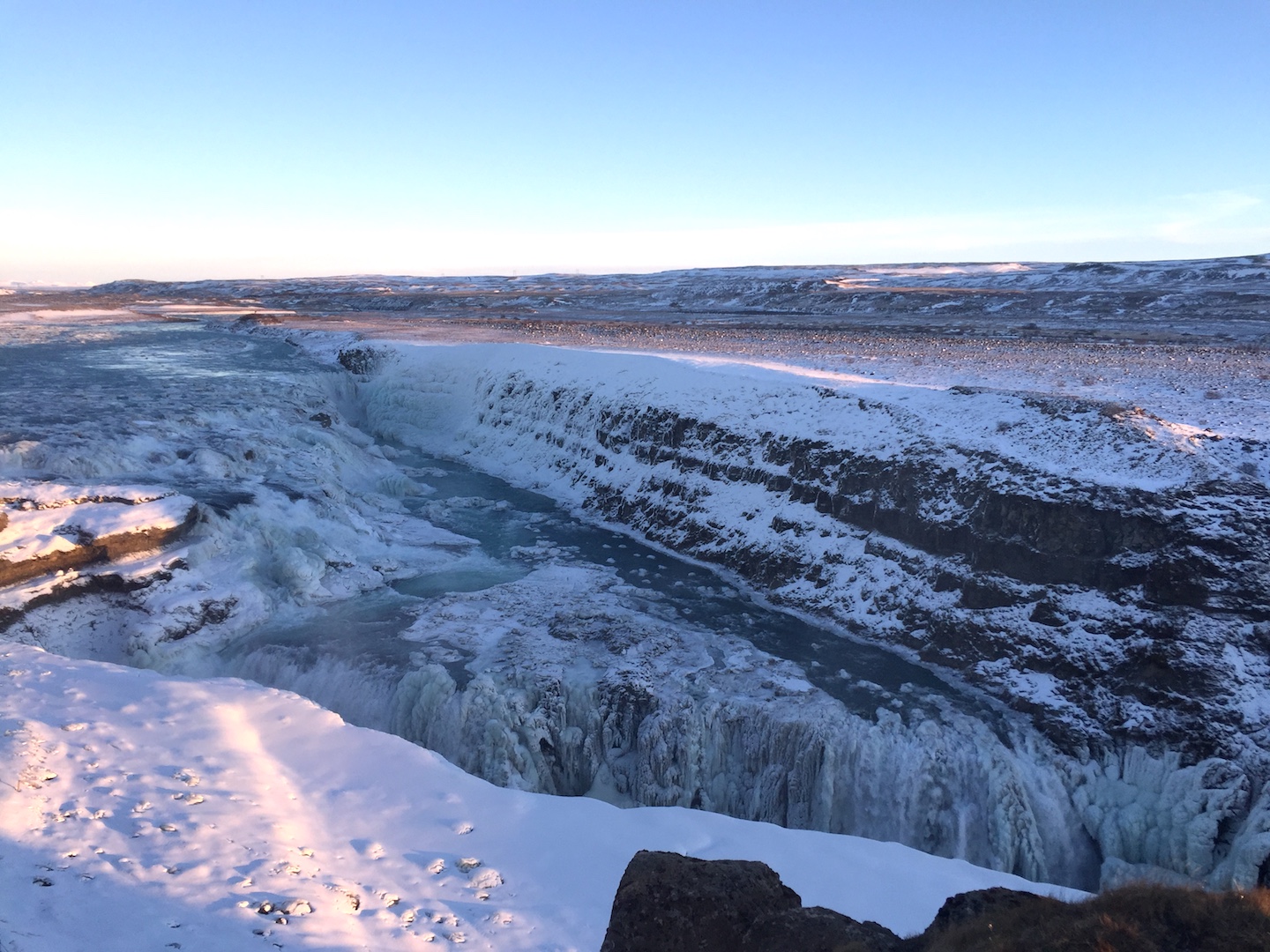 Christian is a big fan of waterfalls. It is the first thing he googles when we plan a trip. If you think you've seen it all in the waterfall world, you really haven't until you see this! Gullfoos Falls is frozen up during the winter months. It is as if a large giant was stopped half way with all its power in suspense.
The video above shows the still-powerful current fighting its way through the ice towards the sea.
Historical Monument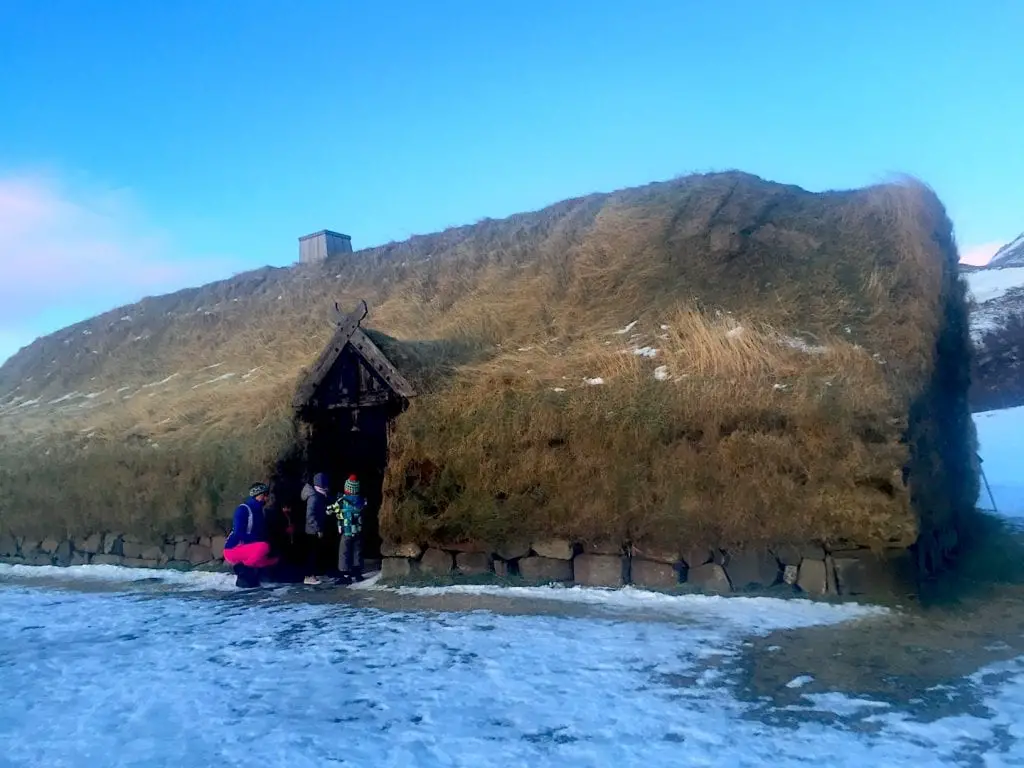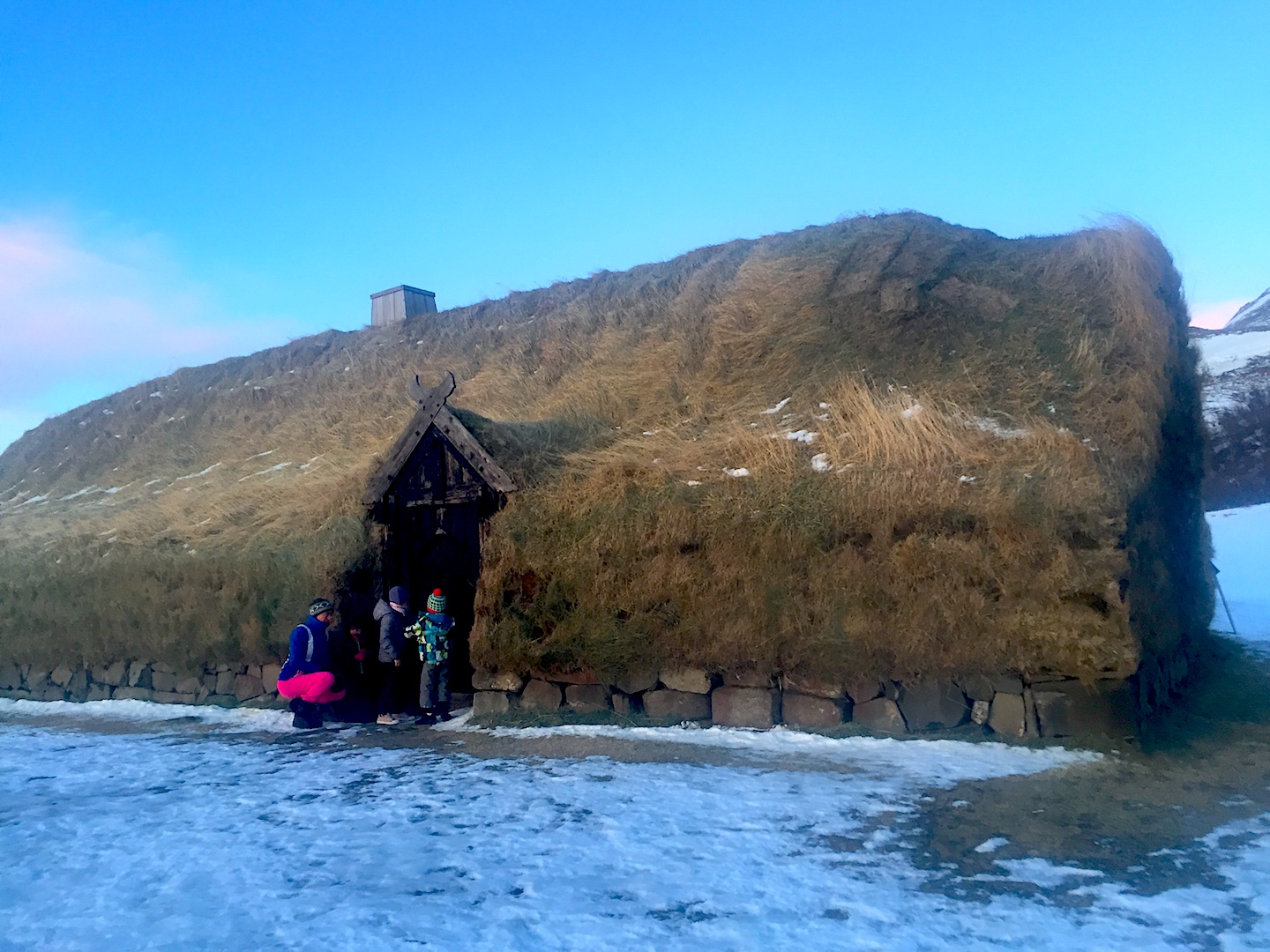 On our way back to the cottage, we found a little street sign for this historical farm. All alone, since the museum opens in the summer only, and with limited knowledge of Iceland's history, we loved walking around the grass-top farm and talking about the farmers who once lived in this cold weather.
Driving Conditions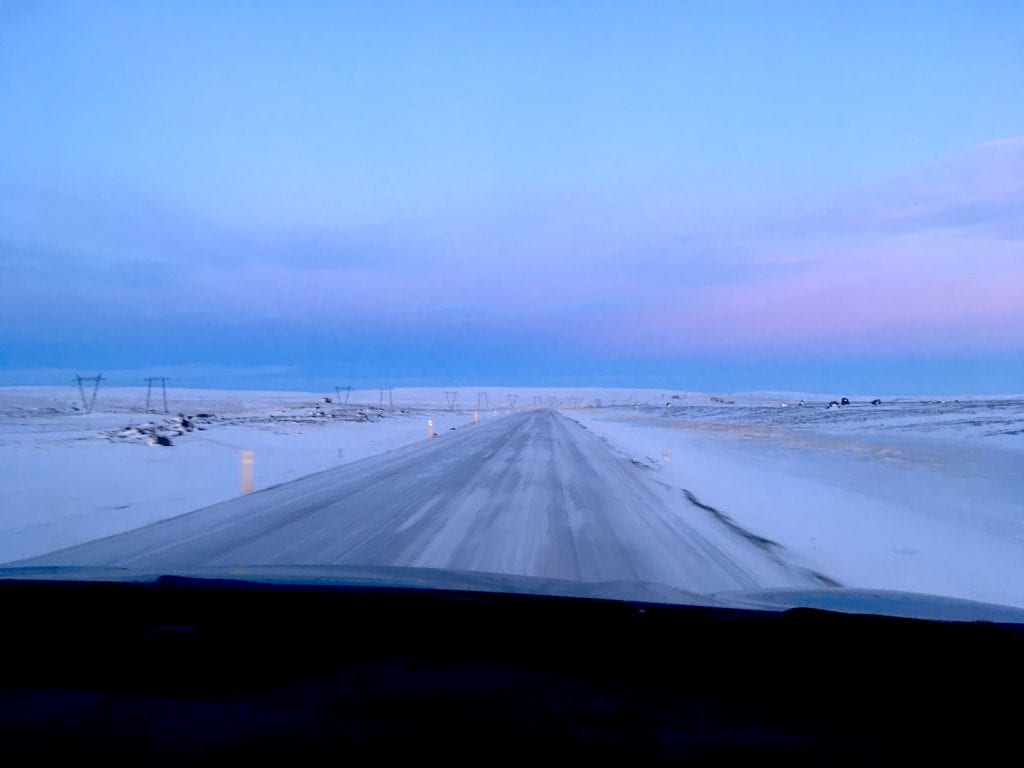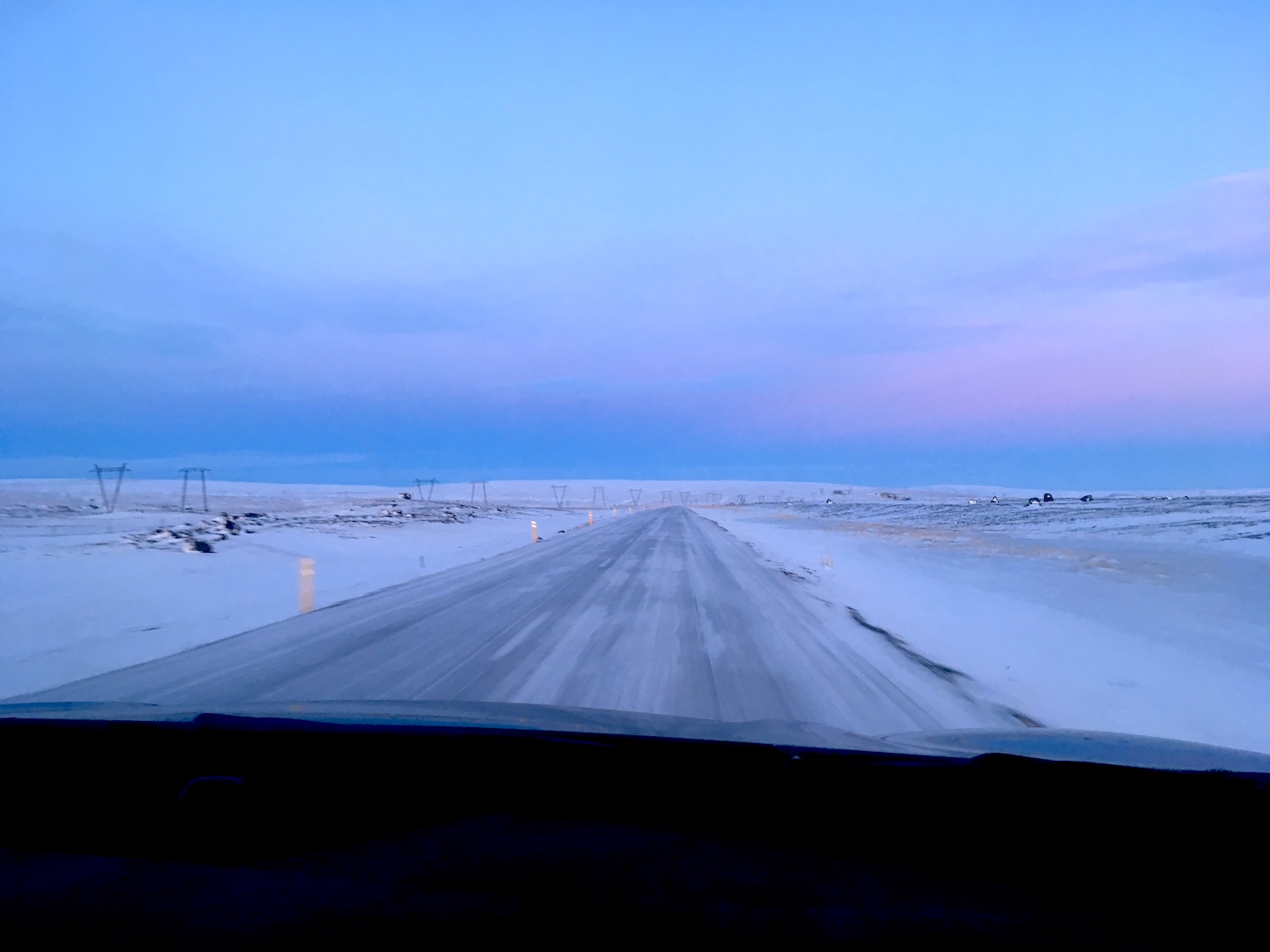 The car we rented had little metal nails inserted in the tires. I wasn't quite sure why we would need those until we hit the road. We drove on a thick layer of ice for most of the trip. The first time we stepped out of the car, we slid and nearly fell. Have you seen some of those YouTube videos….yep, just like that. The tires were amazing and had enough grip to never really feel like we were driving on pure ice.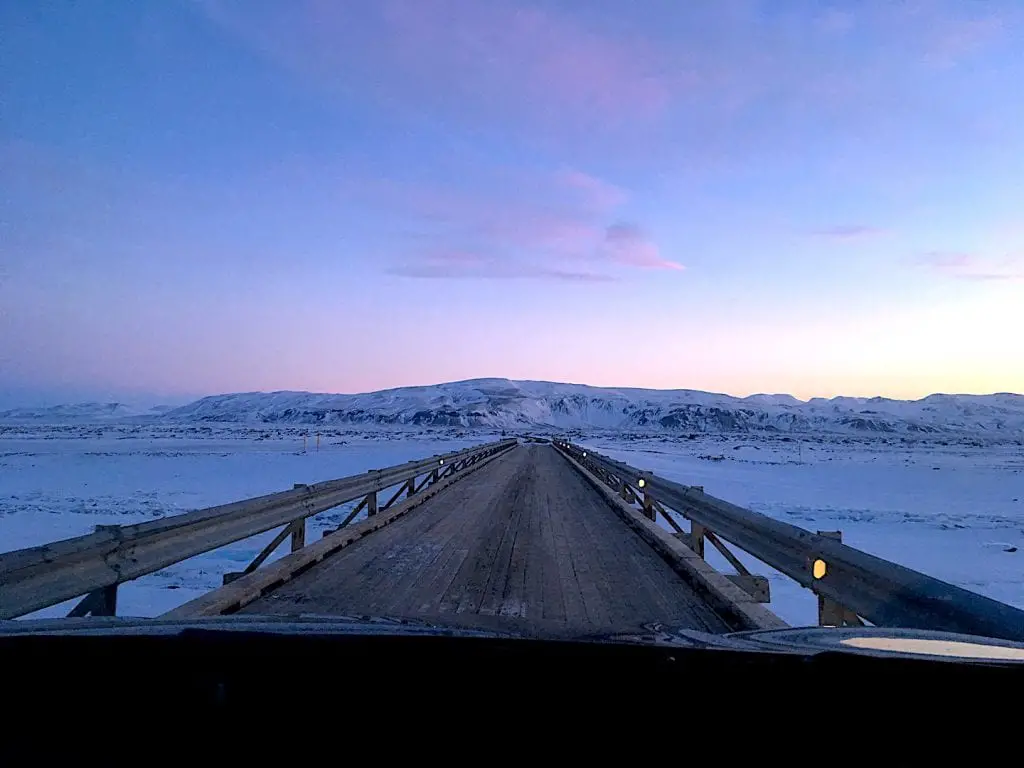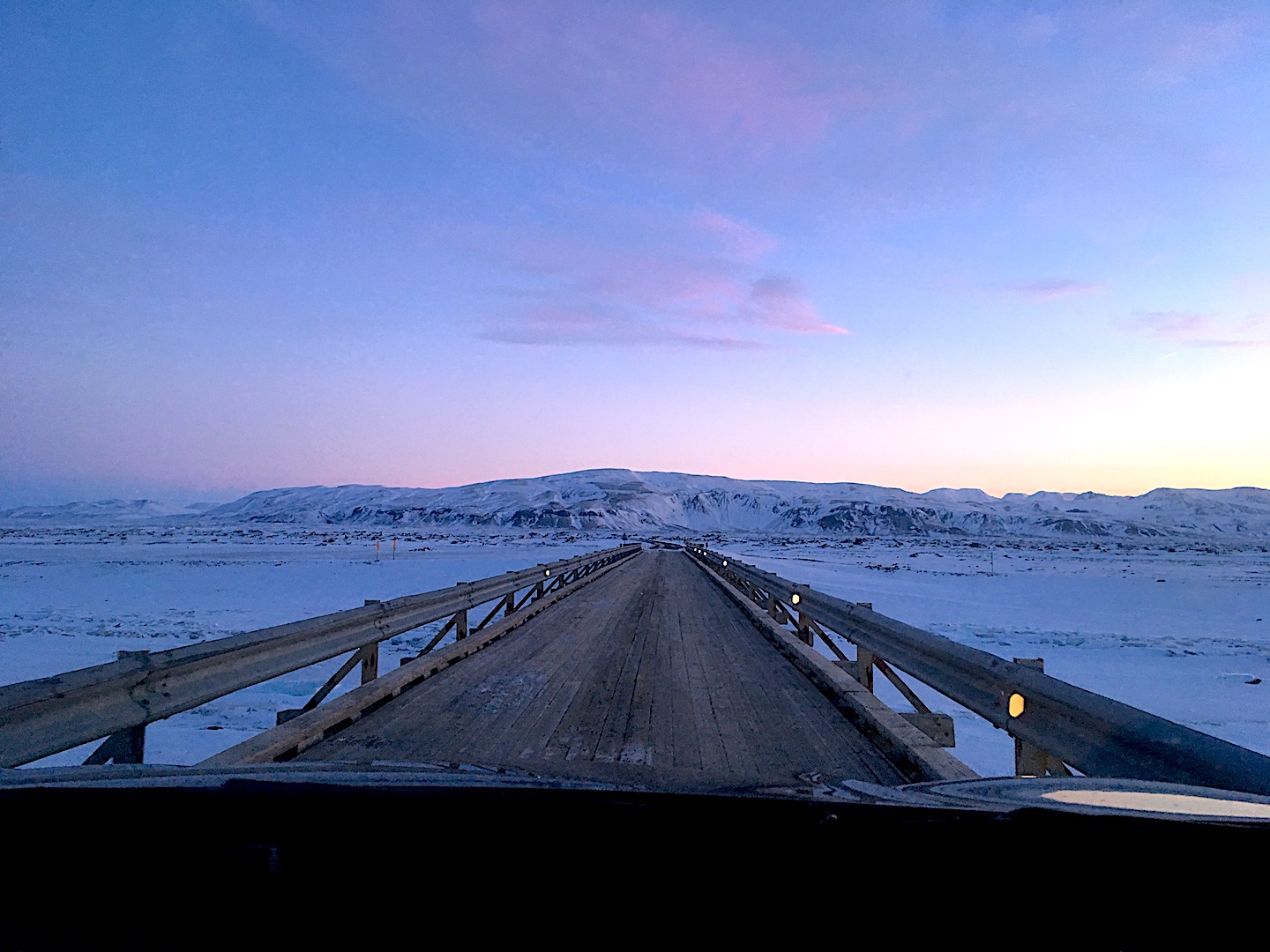 That wooden bridge, though!
End Of Day 1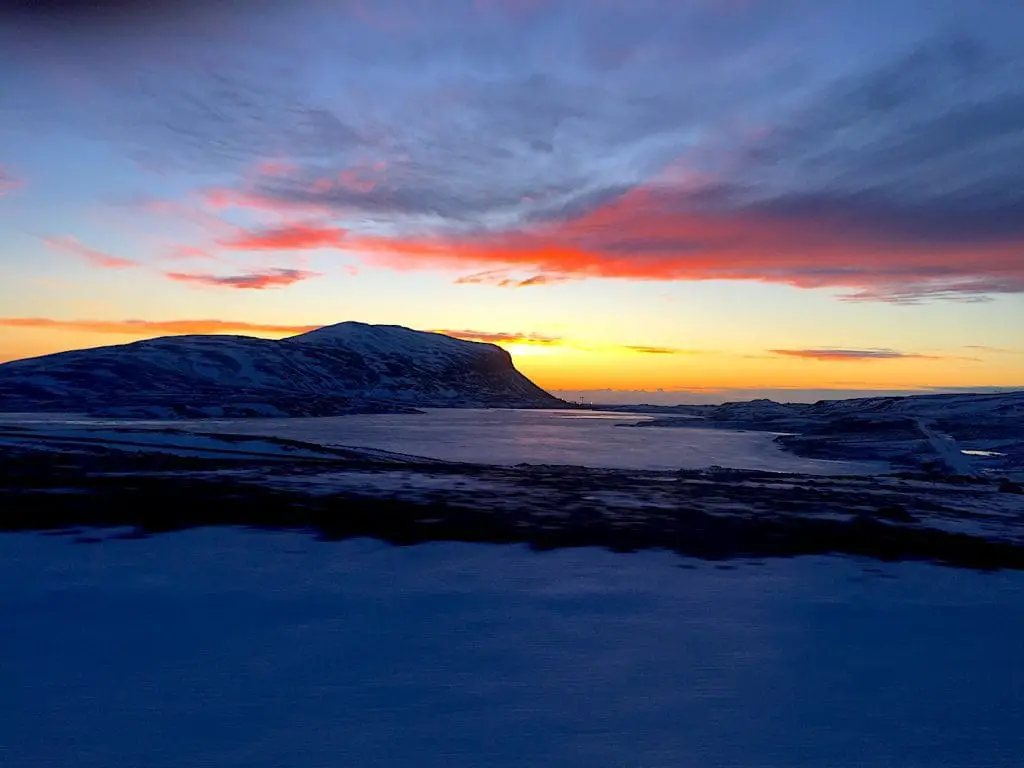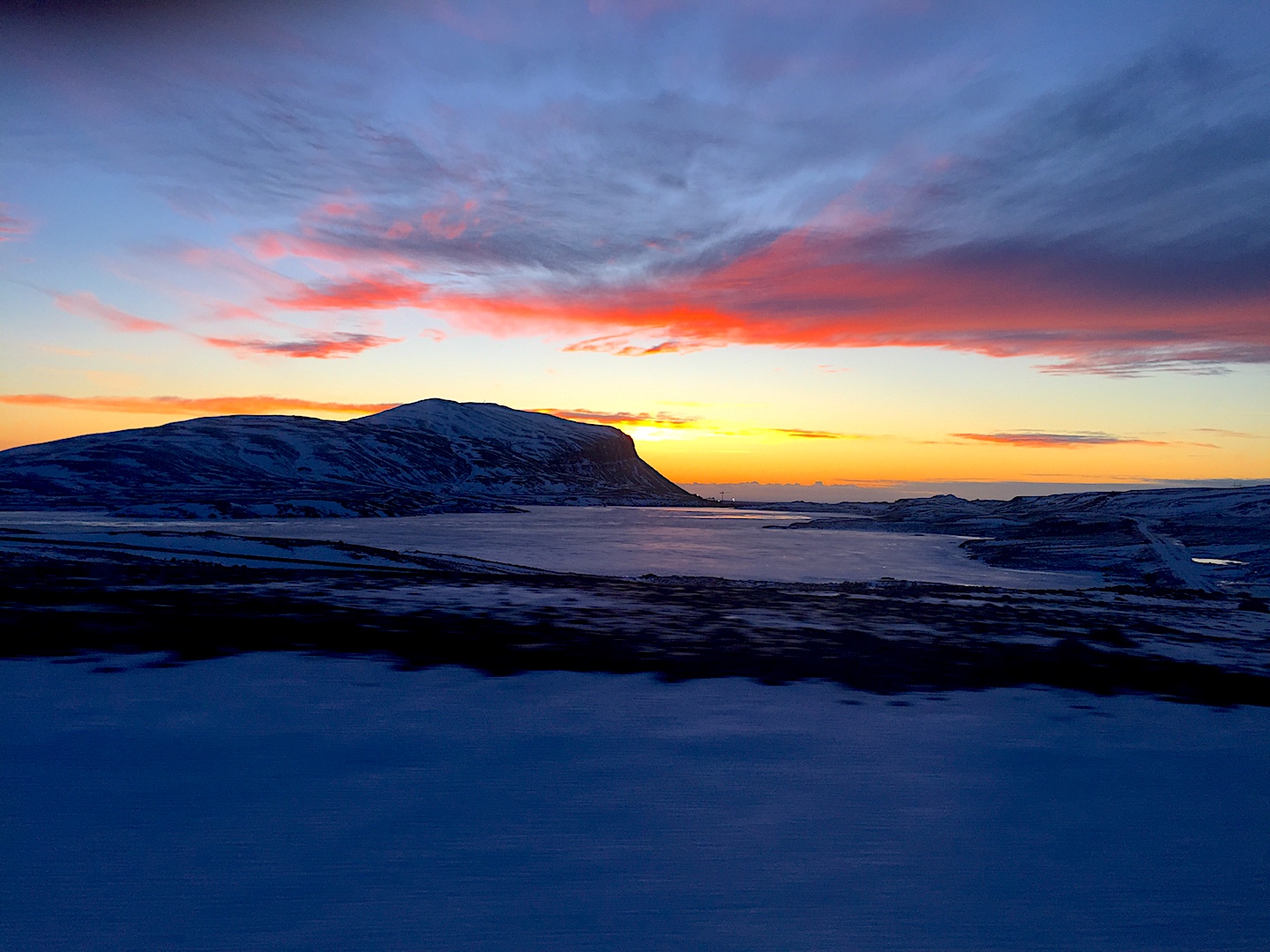 As the sun set on day 1, we reflected on the unbelievable landscapes we drove through and experiences we made that day. From swimming in a hot spring to watching geysers erupt and waterfalls fight through ice, we drove through glaciers and iced plains, and never expected to see so much beauty in one day.
---
Enjoyed the article? Pin it for later: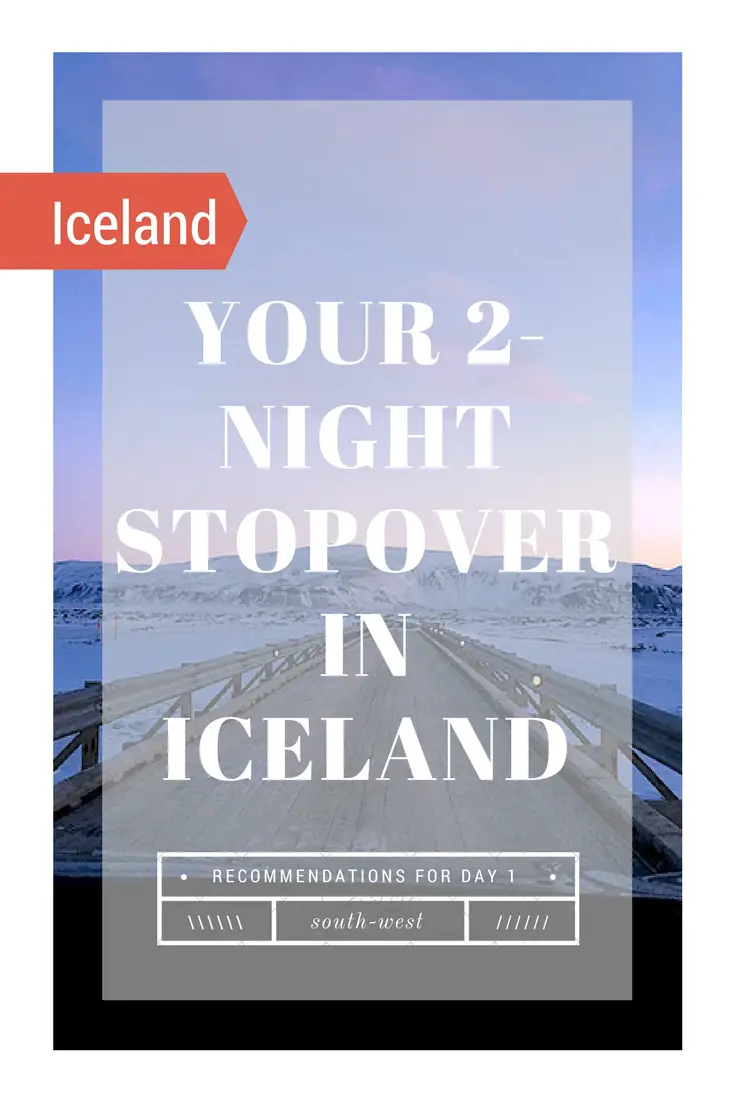 ---
Related articles you might enjoy:
What to See on a 2-Night Layover in Iceland – Day 2
Cascade Wellness & Lifestyle Resort – Algarve, Southern Portugal – Best Beaches
If you enjoy reading us, stay in the know by signing up for our newsletter!