Who does not cruise for the food..?!?! I must warn you that this post could make you hungry and may create serious cravings! If you are brave enough, let's embark on a savory adventure on Disney Cruise Line!
Our last cruise was a 13-night itinerary on the Disney Magic and this is a run down of my favorite foods on board the ship. Anything in bold is a dish served only in the restaurant under which I listed it. All other dishes are part of the rotation and could appear on the menu of any sit-down restaurant on board the Disney Magic! Bon appétit!
Lumière's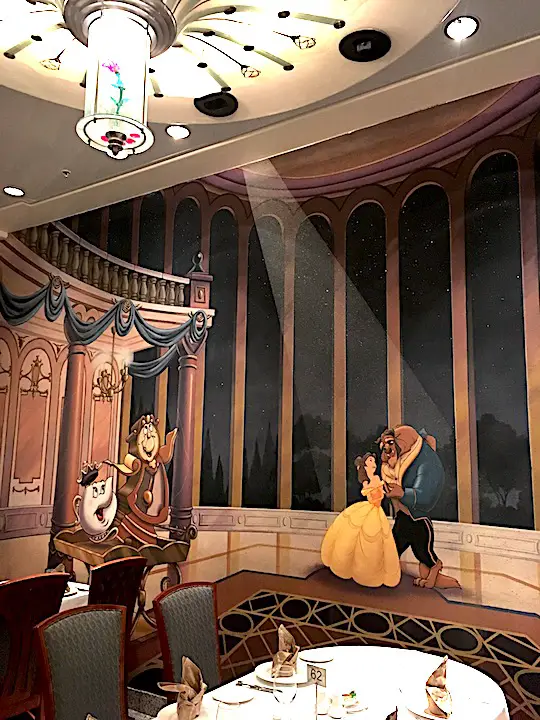 I clearly have an affinity for French food but my expectations are also high and Lumière's never disappoint. Those are my favorite dishes there: 
Escargots – baked in a non-traditional sauce, the escargots are large and delightful

 

French onion soup – my 3-year old drank half of it and I had to order a second one. Just watch as it comes extremely hot!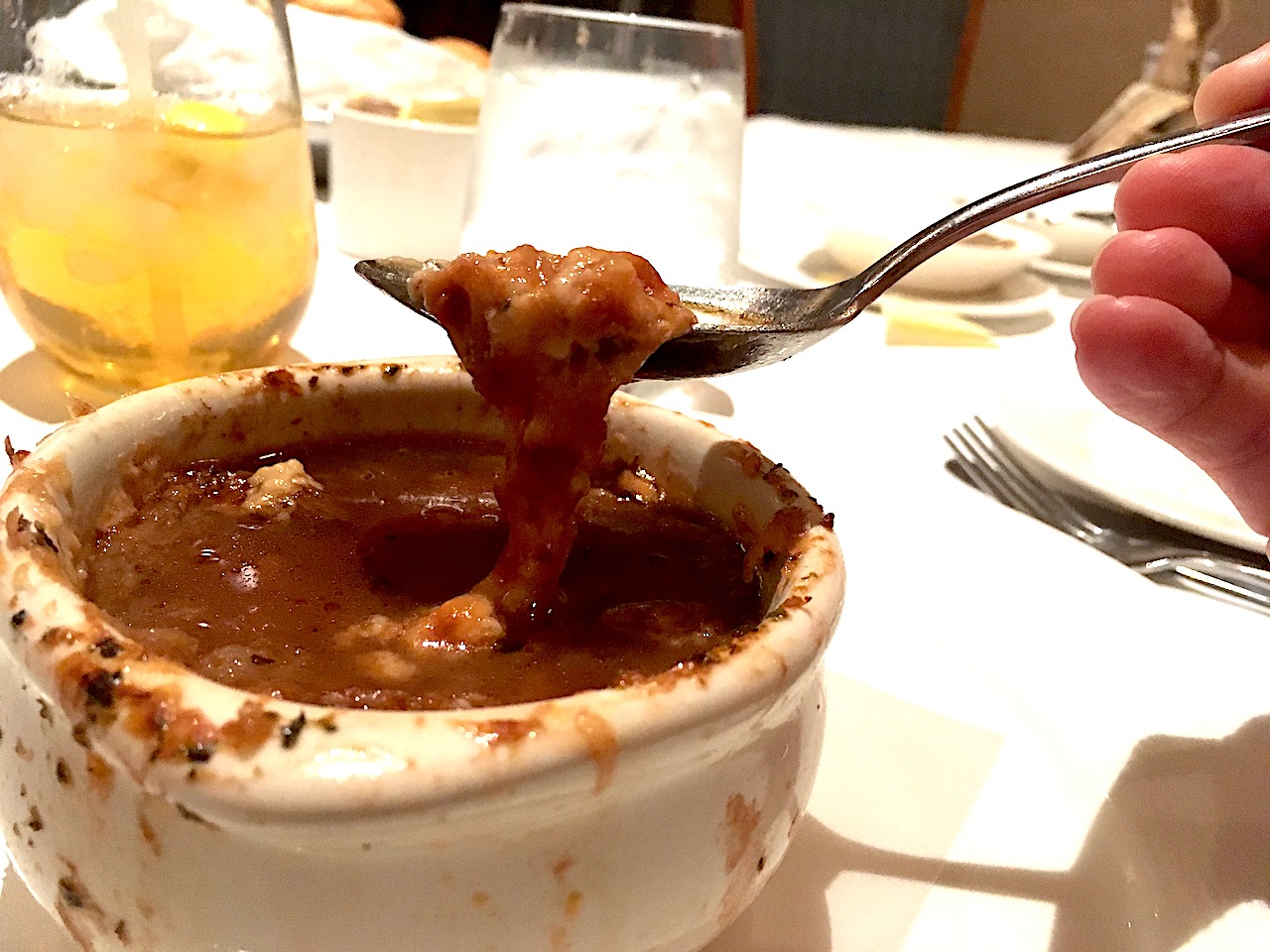 Lamb Shank – if you like lamb, don't let this one pass by and be sure to enjoy the mint jelly that comes with it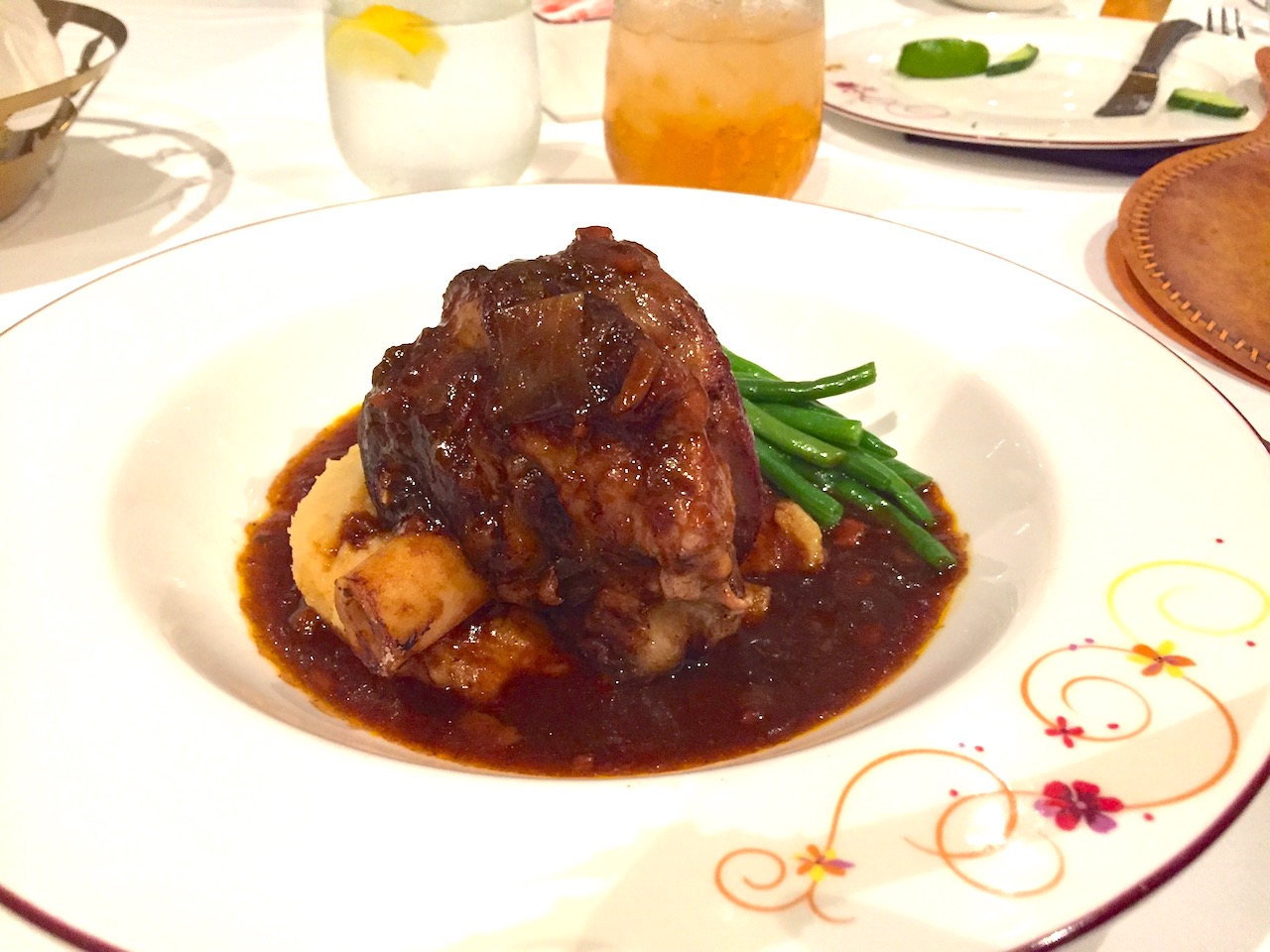 Palo's Salmon – since we were on a 13-night cruise, the chef had to get creative and offer new items. We got very lucky one night, when the salmon from Palo made an appearance on the Lumière's menu!!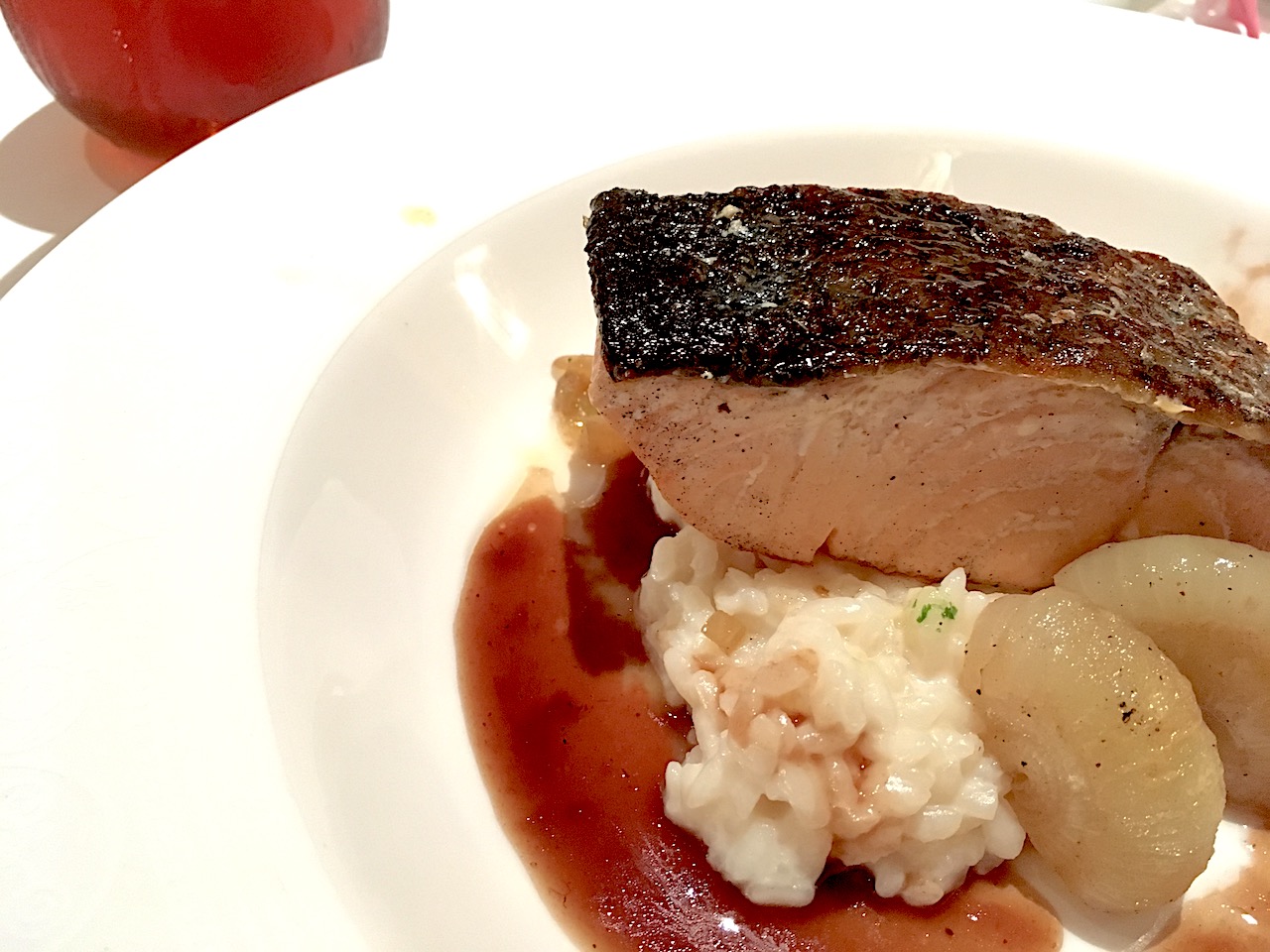 Double chocolate lava cake – served with a scoop of vanilla ice cream, perfectly warm and wonderfully drooly!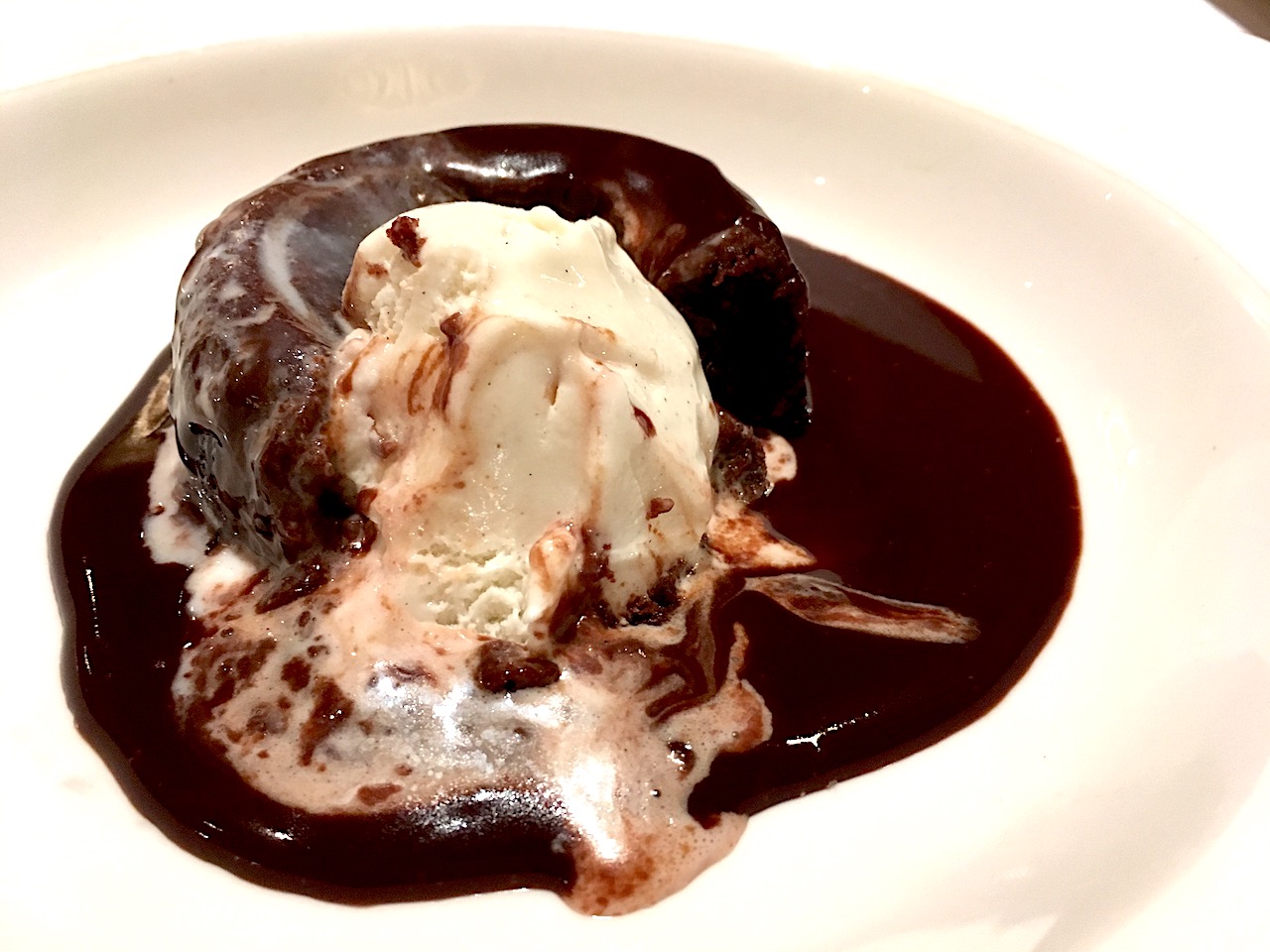 Passion Fruit-Flavored Crème Brulée – sorry… I had to take a bite first… this crème brulée is a chef d'oeuvre. It is passion fruit-flavored and my first time breaking away from the traditional vanilla, and I did not regret it!!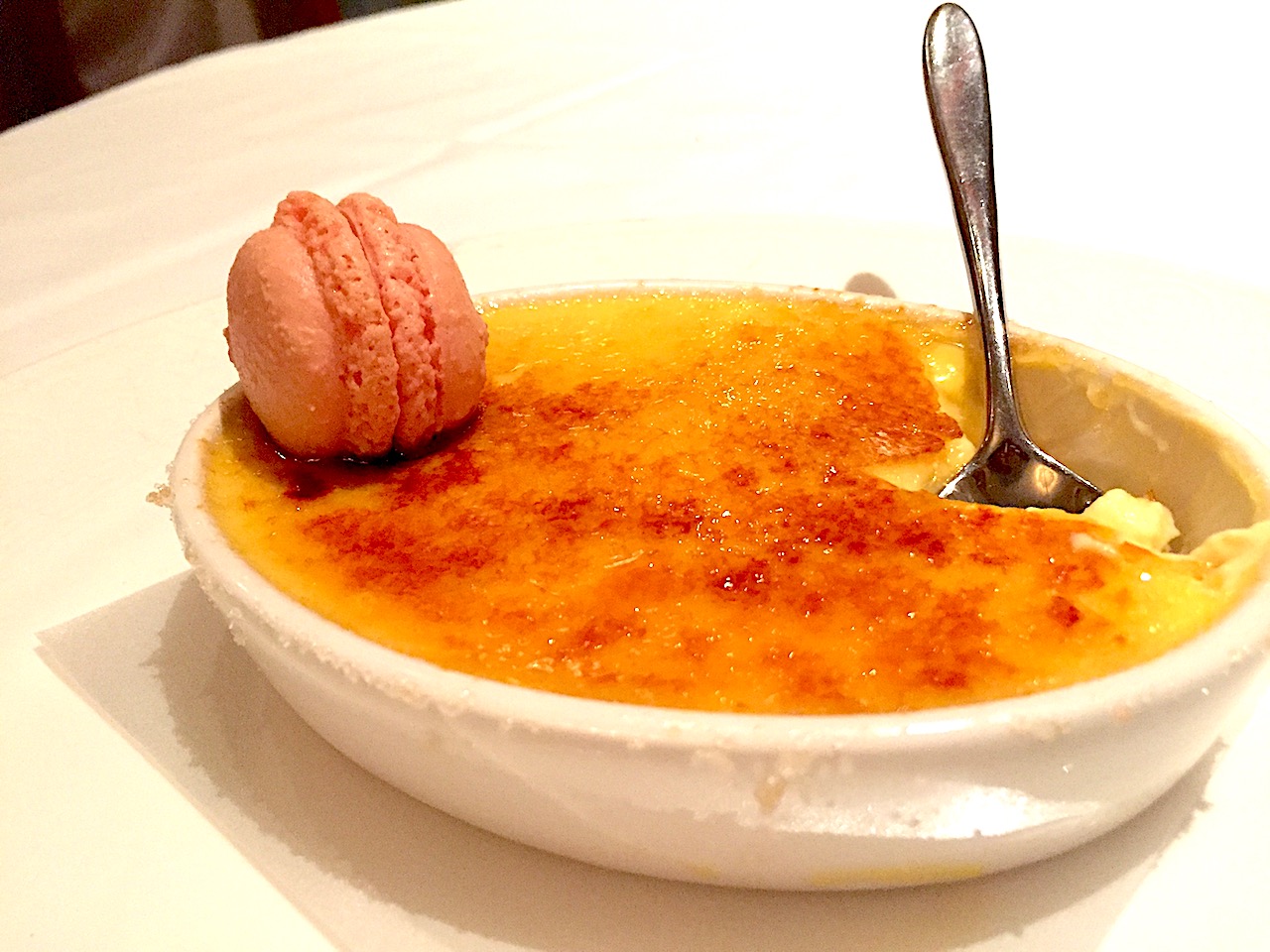 Animator's Palate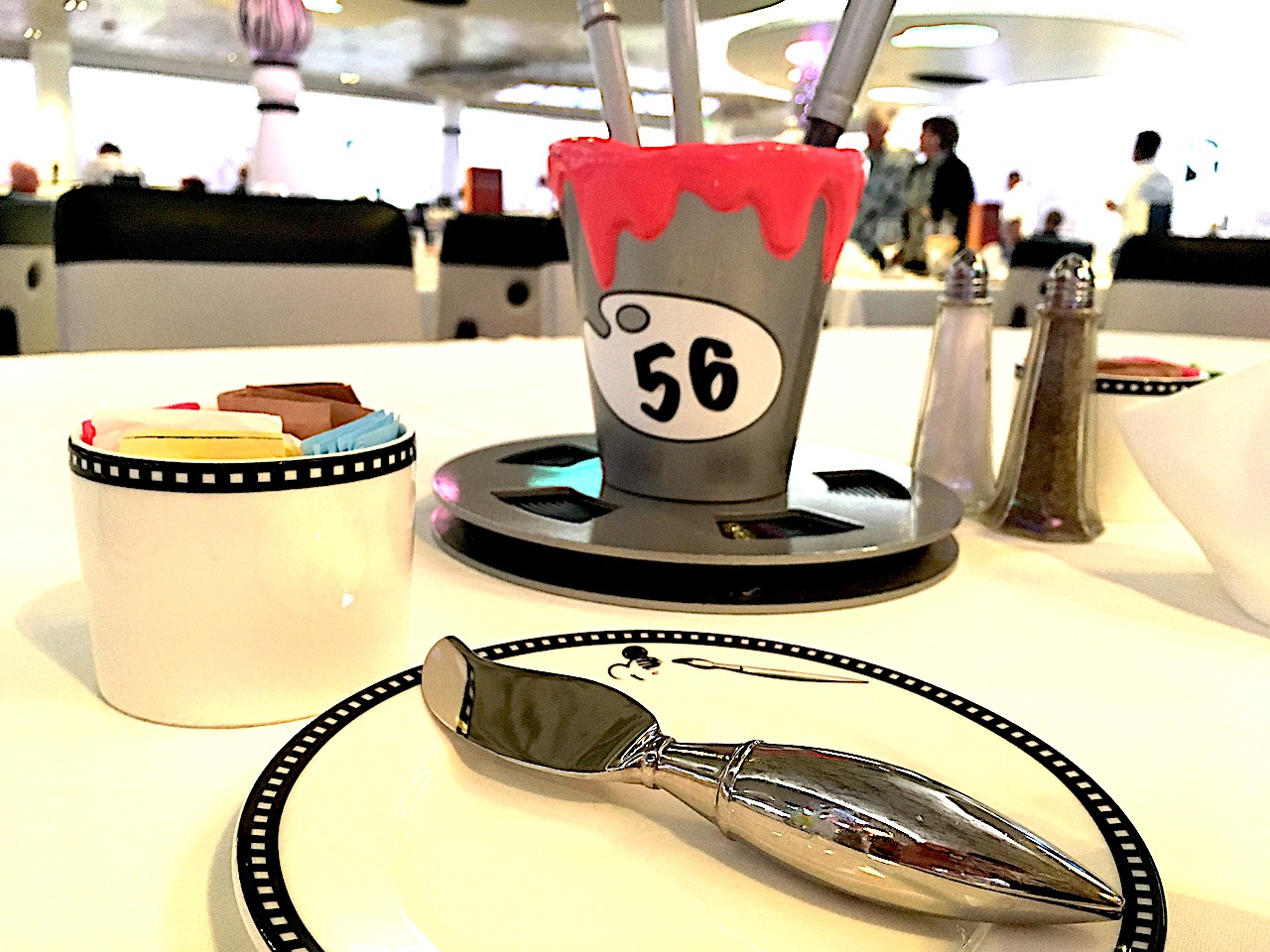 This restaurant is so much fun that you'd almost forget what you just ate. Those are my favorites:
Chicken "bastela" – a delightful mix of spiced chicken with hints of sugar and cinnamon, transporting you to some far away Northern African land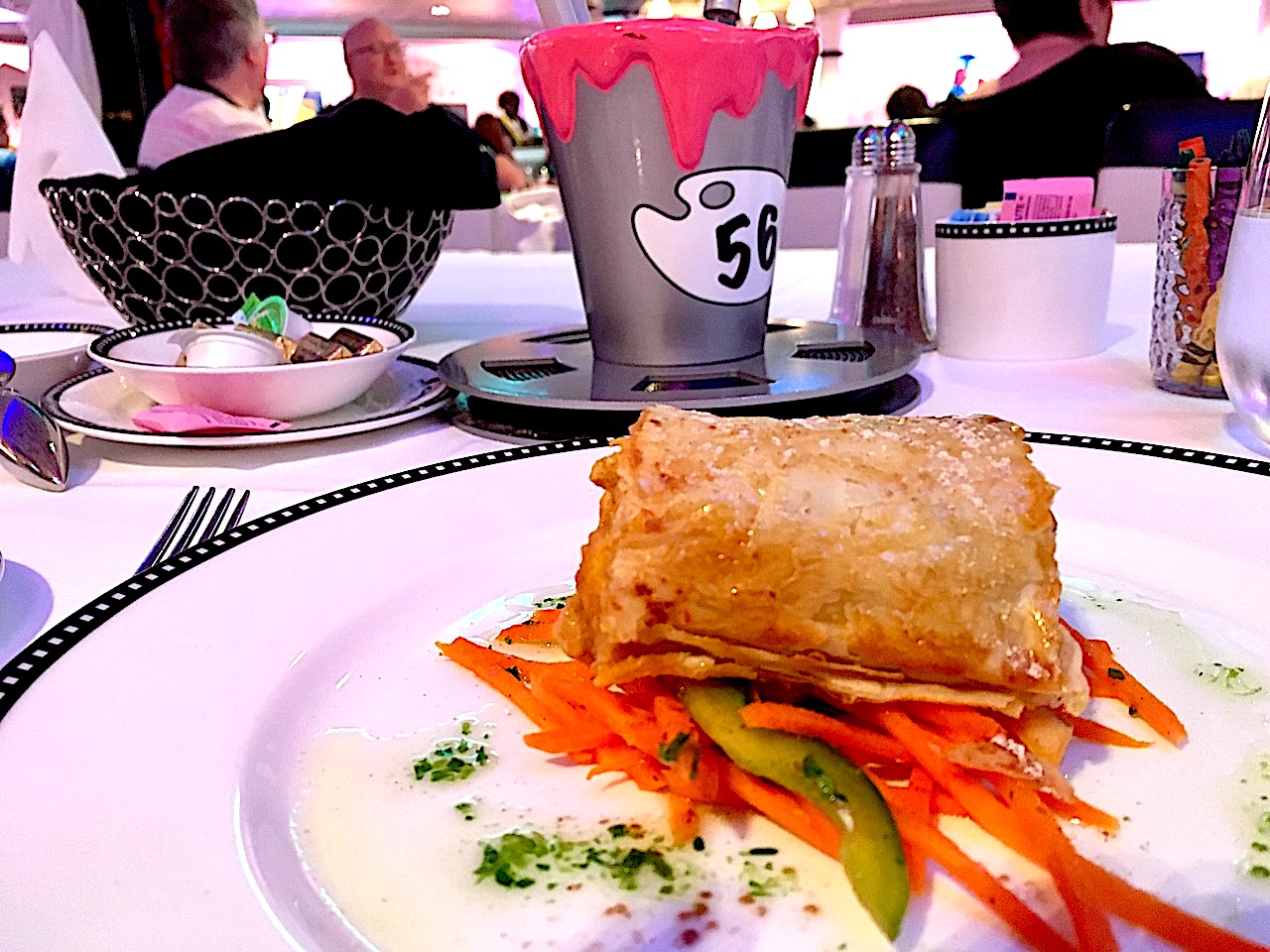 Ahi Tuna Tartar on a bed of cucumber and mango, served with wasabi and sesame wonton crisps and a sweet chili-mayo – as fresh as it gets and one of the best appetizers on board!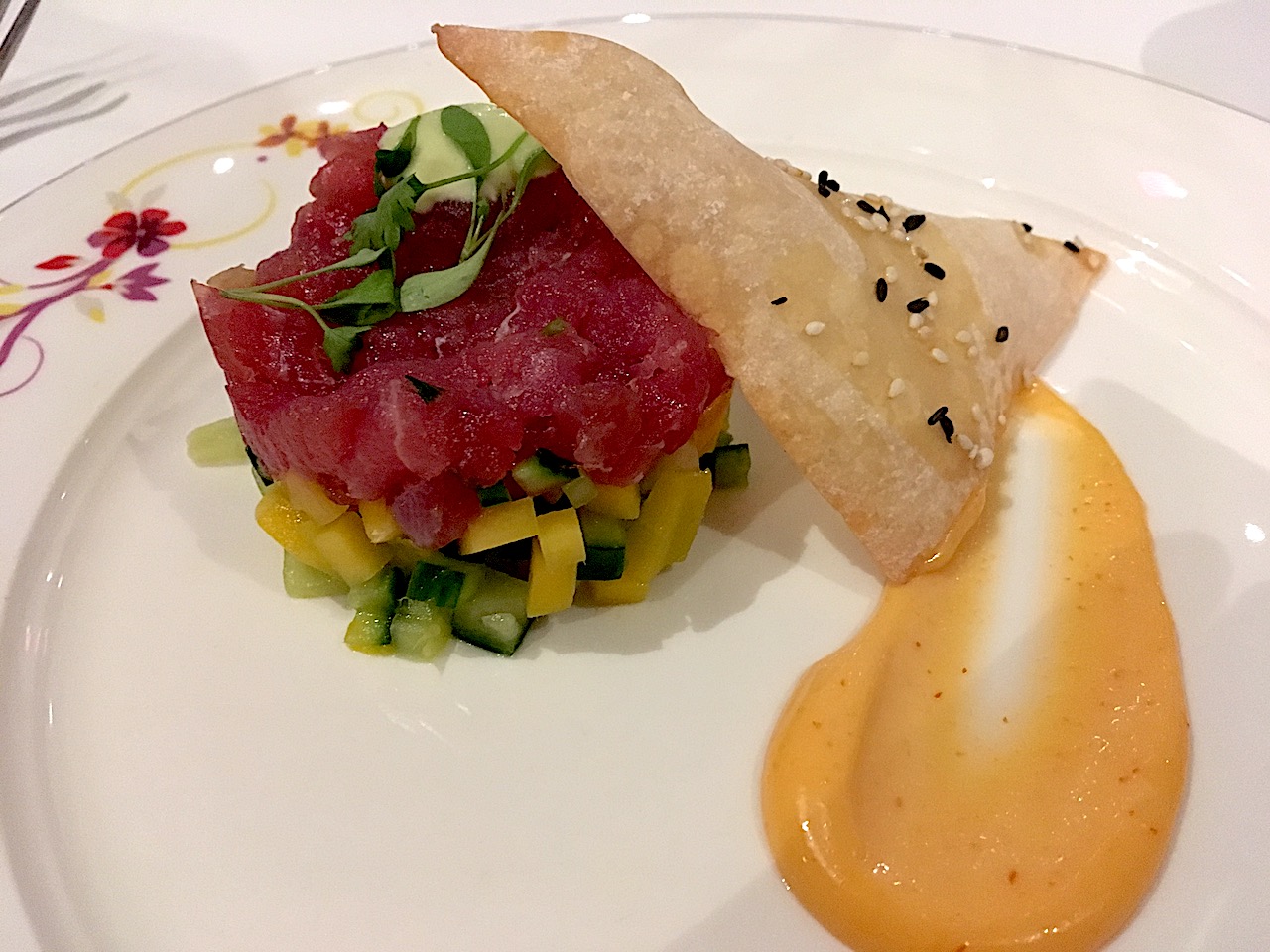 Gingered Soba Noodles – I am not a fan of ginger but the eggplants and shiitake mushroom sounded appealing on the menu. I was not disappointed! This turned out to be one of my favorite meals on board. If you look for it, it is in the vegetarian section of the menu!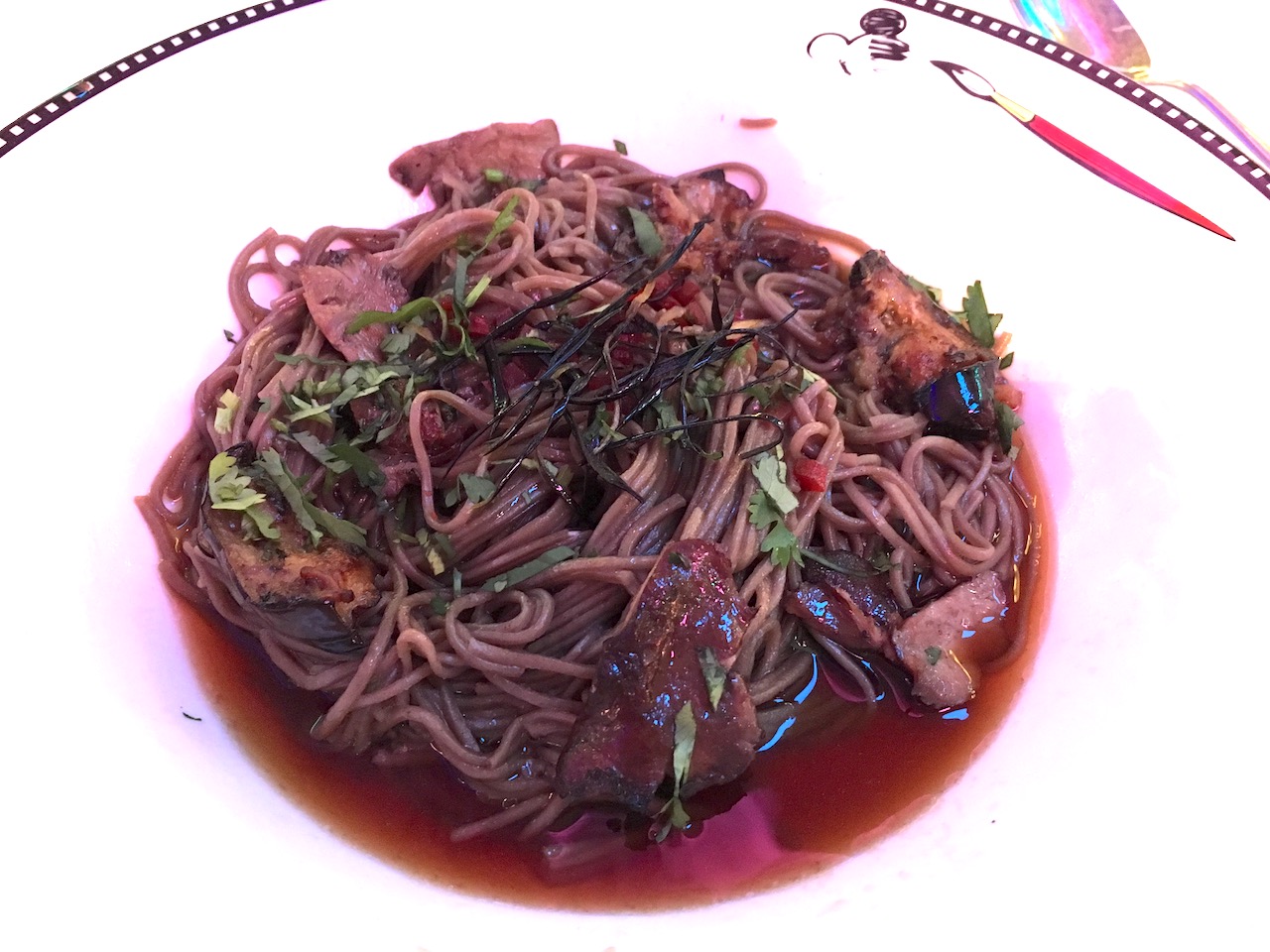 Sundae – the cookies and cream ice cream is delicious
Rapunzel's Royal Table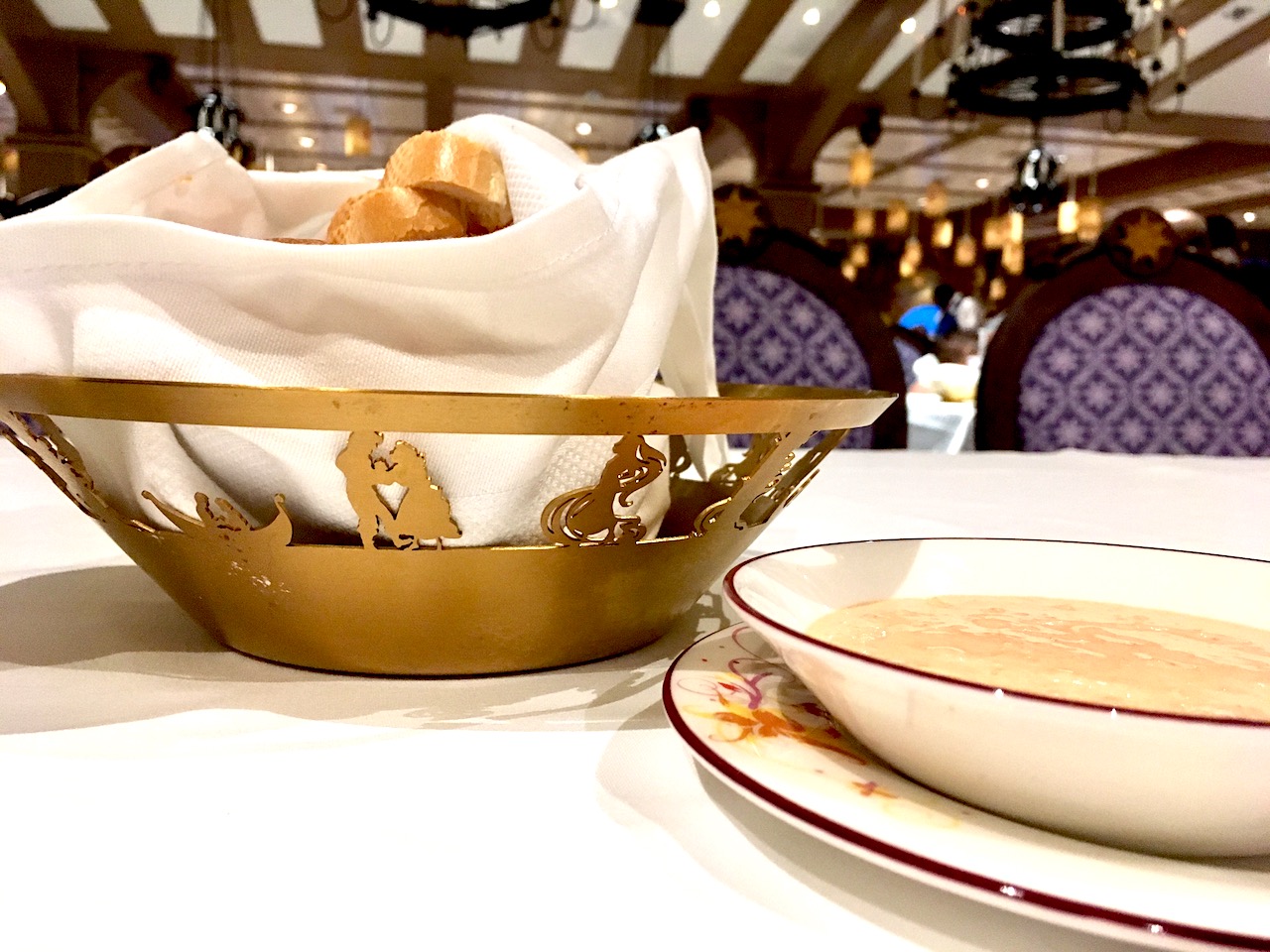 Snuggly Duckling Platter – this one is its own trip to Germany with a selection of charcuterie with pumpernickel and German mustard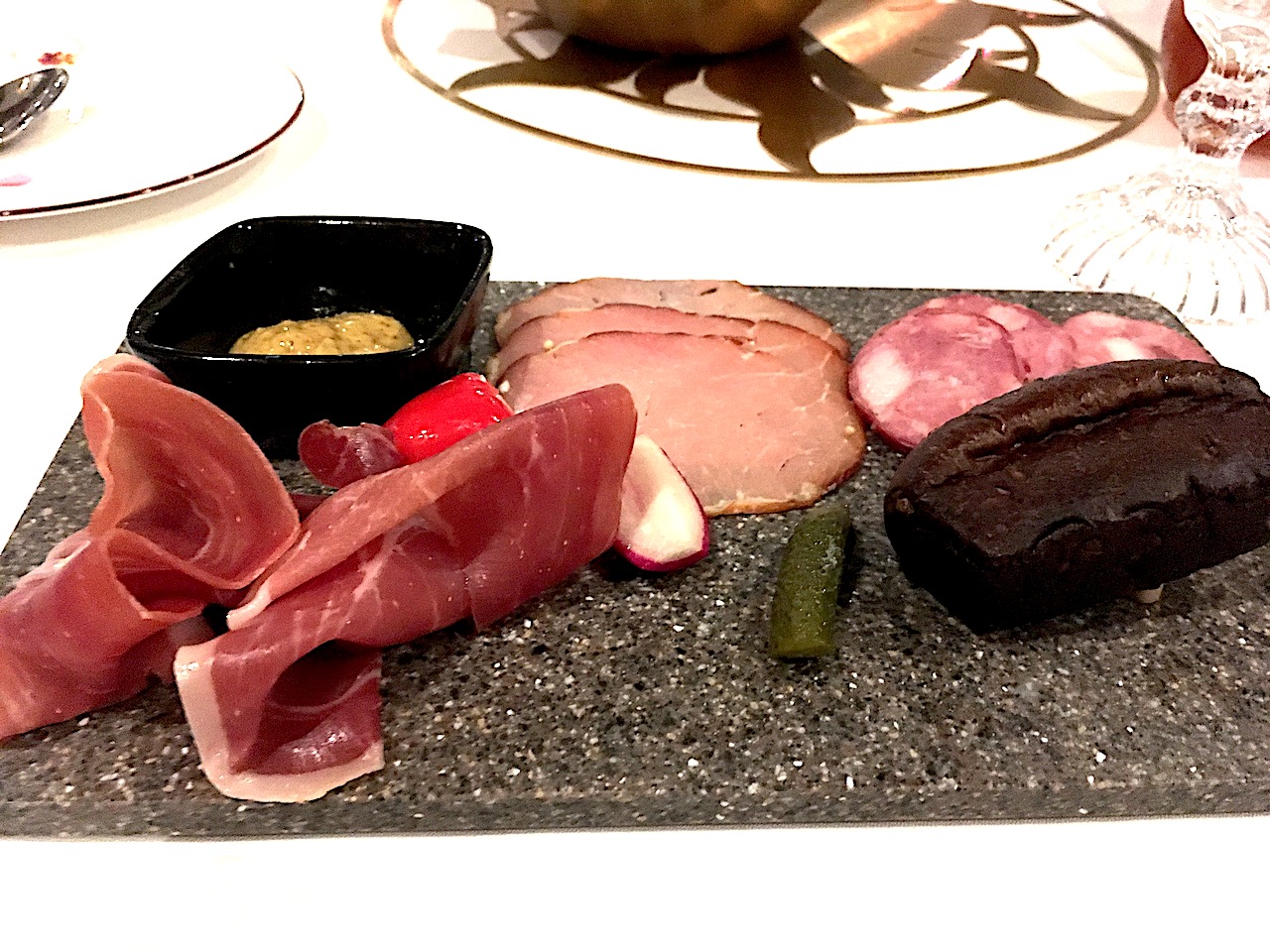 Creamy goat cheese & red and yellow beet tower – hands-down my favorite appetizer on the ship. It was an explosion of flavors and visual beauty. Please order!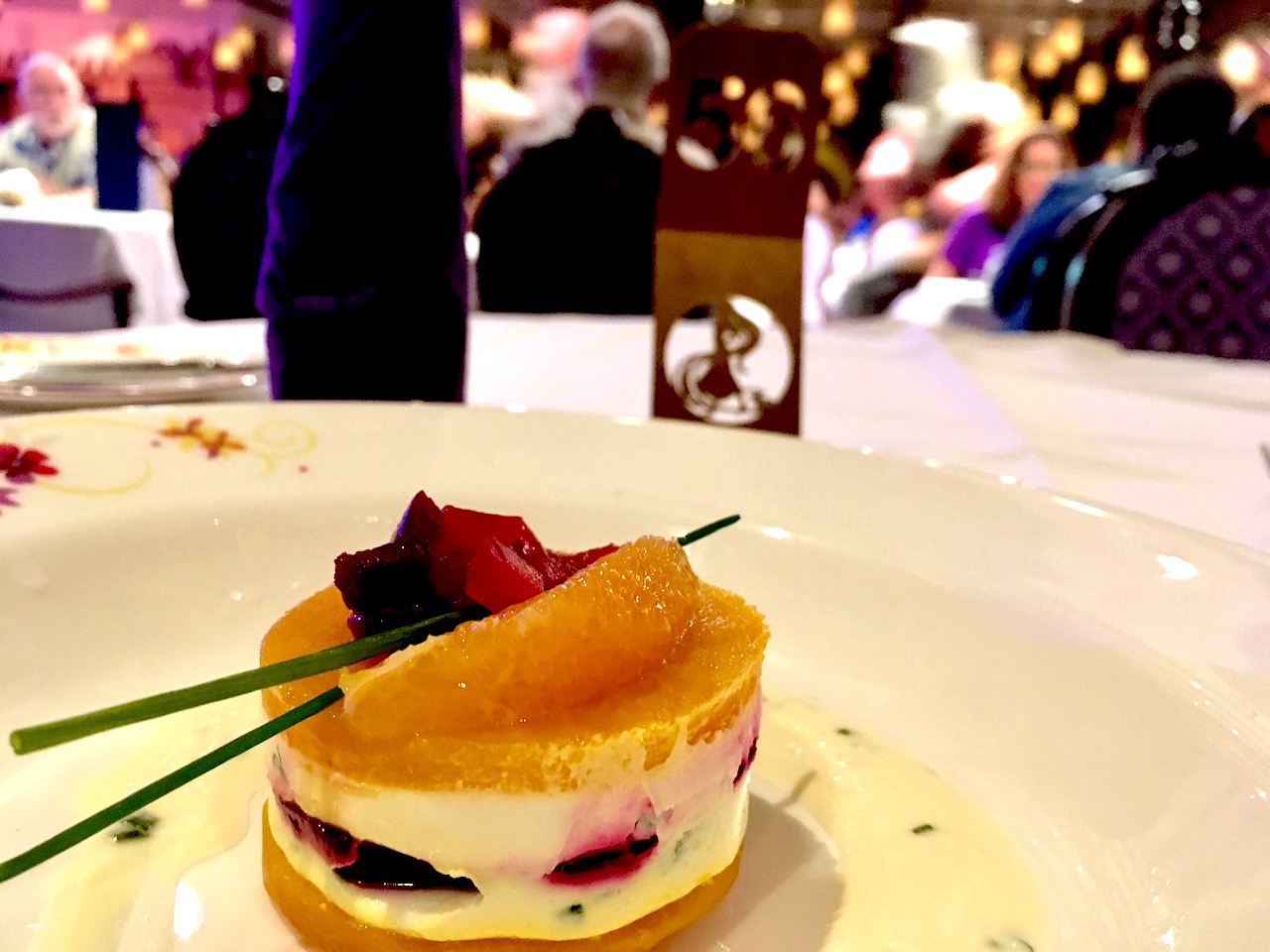 Baked brioche with Andouille sausage, dates, and brie, glazed with honey – that dish boasted so many flavors of my homeland, it was a definite winner!
Rapunzel's Birthday Sundae – Goodness, what a masterpiece. Since you will be celebrating Rapunzel's birthday, she has prepared a confetti sundae with a candy candle on top!! You will never forget this birthday sundae!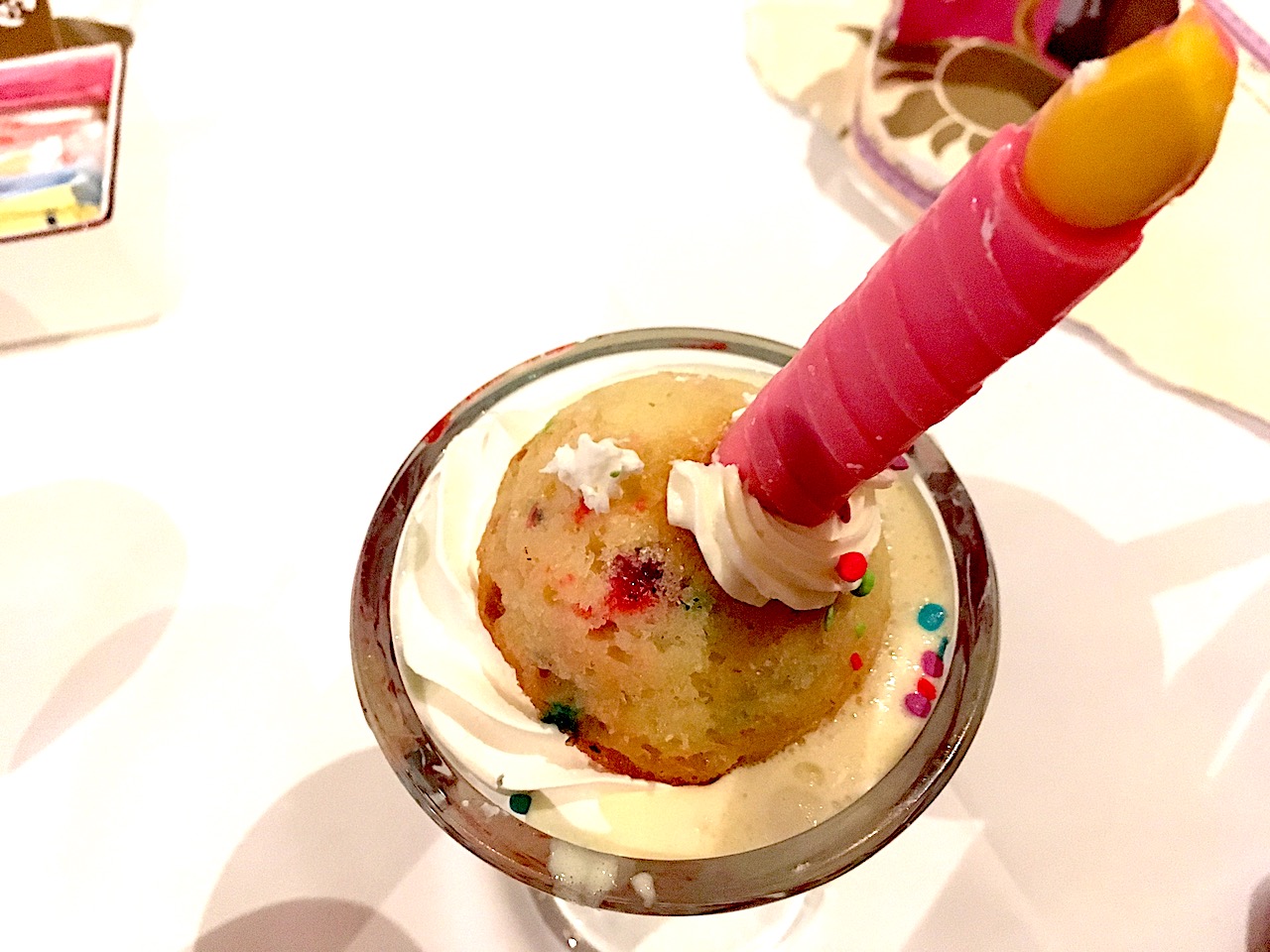 Build A Bowl Station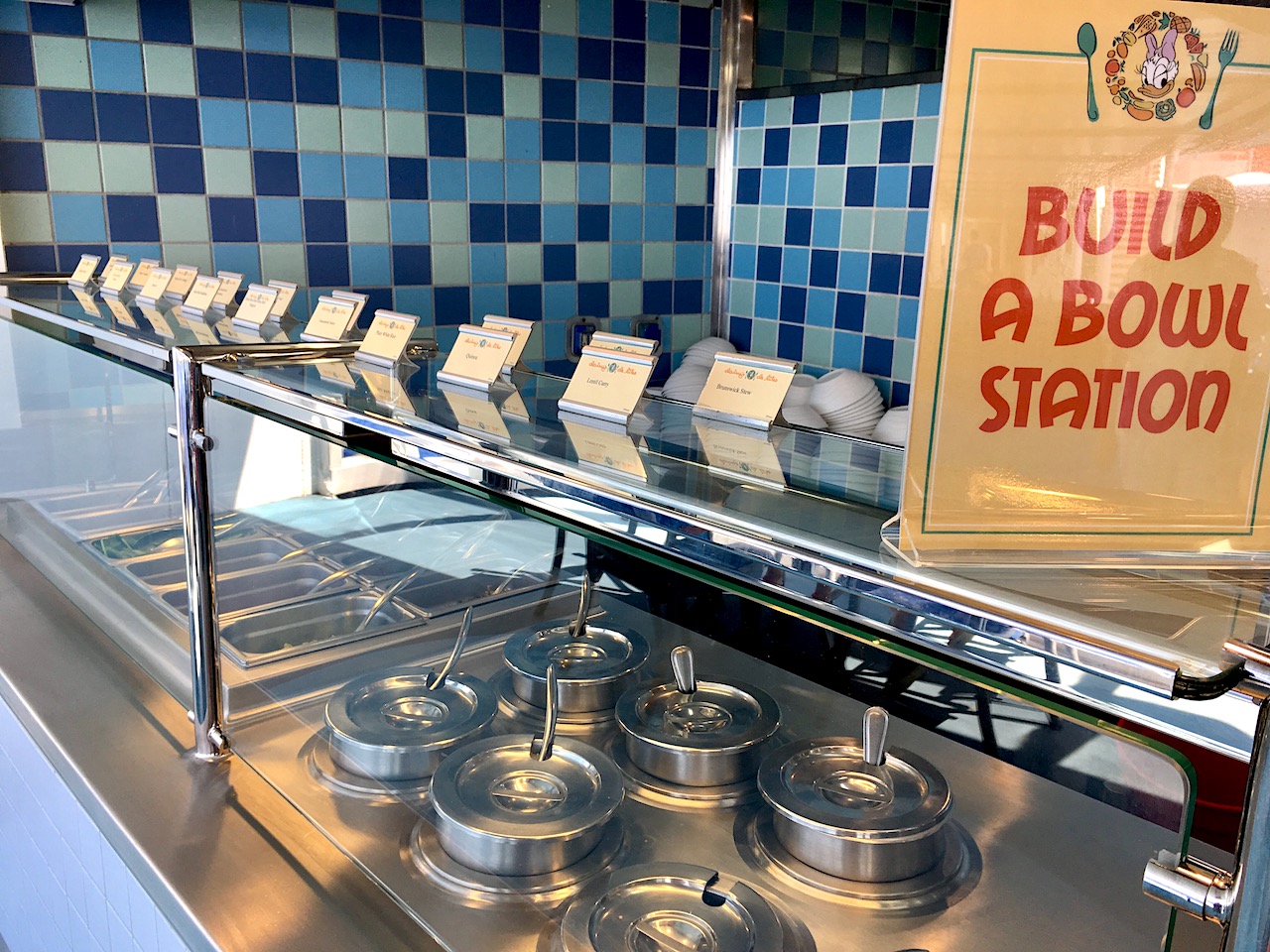 If you're looking for an alternative to the restaurants for lunch, or to satisfy a mid-afternoon snack, the Build a Bowl Station is your place of choice. Choose from many options including quinoa, rices, nuts, lentil curry, Brunswick stew, roasted cauliflower soup, guacamole, dried tomatoes, and many more ingredients, and build yourself a healthy and filling bowl.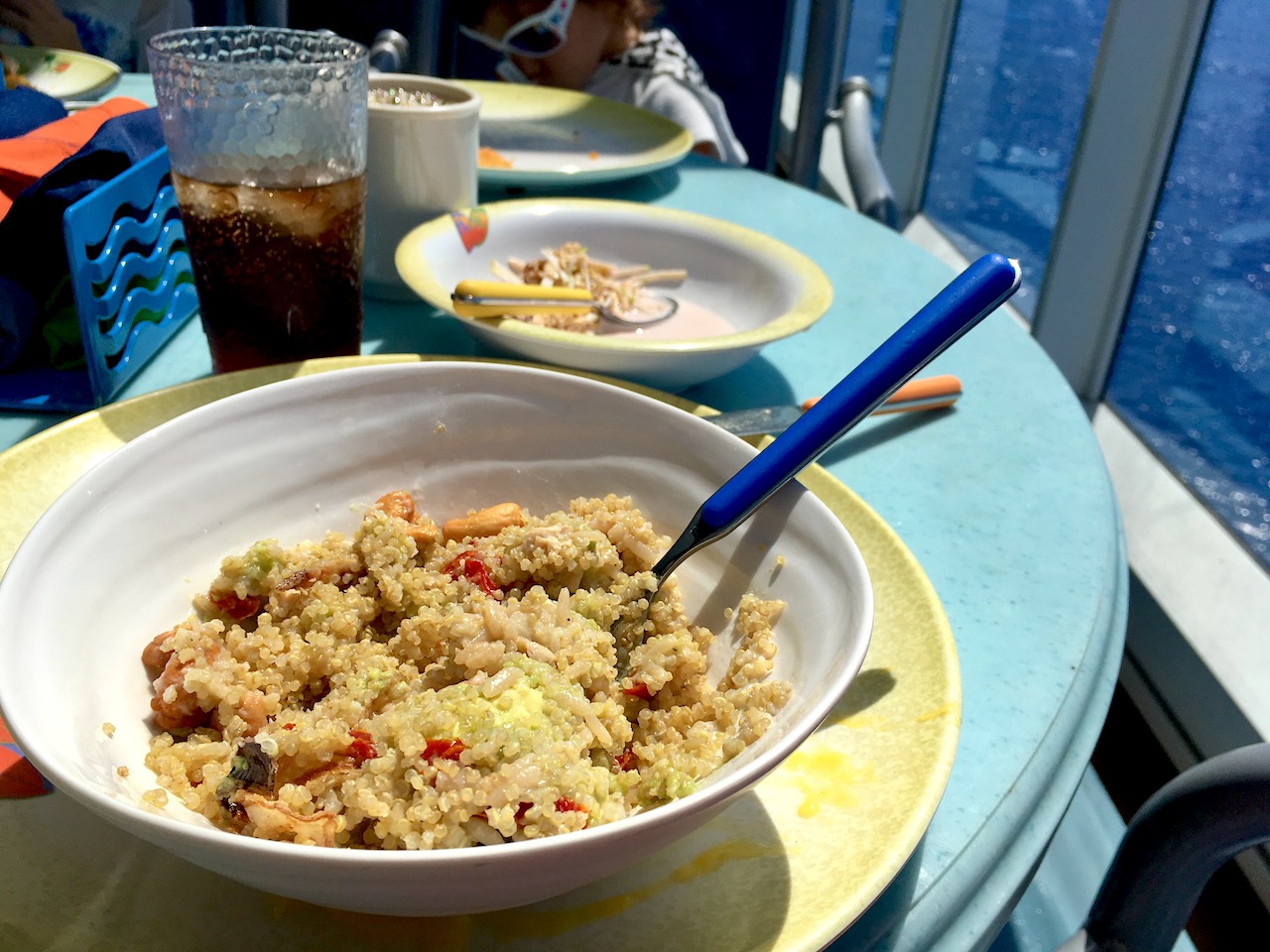 I had so much fun creating different bowls and combining flavors throughout the cruise. You'll find this little gem right outside of Cabana's, at Daisy's De-Light, starboard side.
Cove Café After 6PM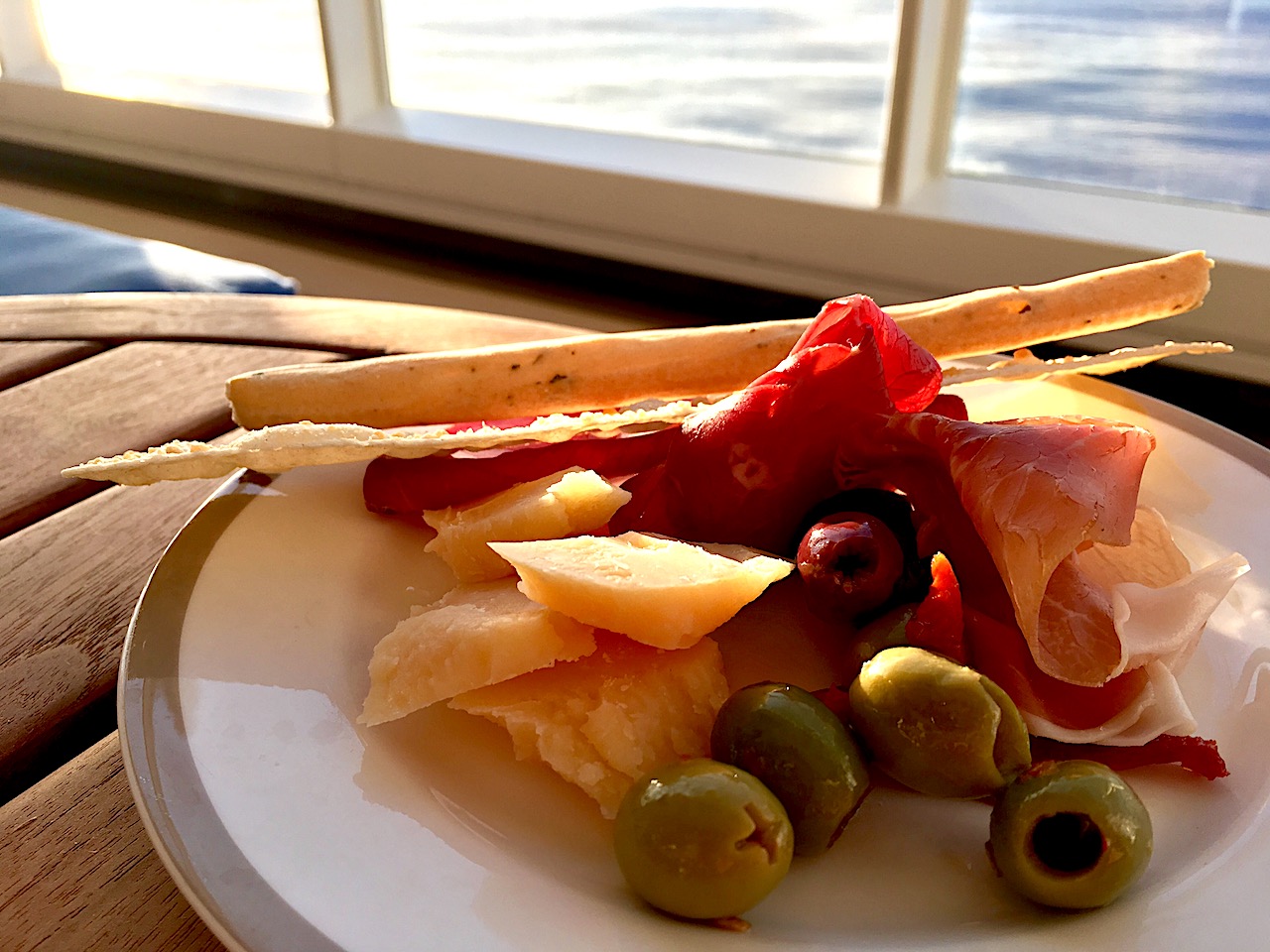 I love Cove Café, inside the adult-only pool area. Enjoy premium coffees in the newly renovated café. They'll even serve specialty coffees in chocolate covered ice cream cones! Throughout the day, help yourself to beautiful little sweet touches such as chocolate / orange muffins, cranberry squares, etc. After 6PM however, specialty cheeses and prosciutto are served. Two of my favorite snacks! 
Finger Food
Because there wouldn't really be cruising without finger food, Disney Criuse Line hits it out of the park with their Chicken Tenders. Perfectly fried in a peppery batter, they are accompanied by french fries, better than anywhere on land. The only other place I found them was at Disney Vacation Club's Vero Beach. They are delightful! 
The other wonderful finger food on board the Disney Magic is what most Europeans call kebab. With a choice of beef / lamb or chicken, the meat gets shaved off of the roasting grill and put in a pocket with your choice of sauces and sides. If you truly love the meat, drop the pocket and ask for a plate full of the beef / lamb, and add a bit of mint yogurt sauce and chipotle mayonnaise to it. You won't regret it!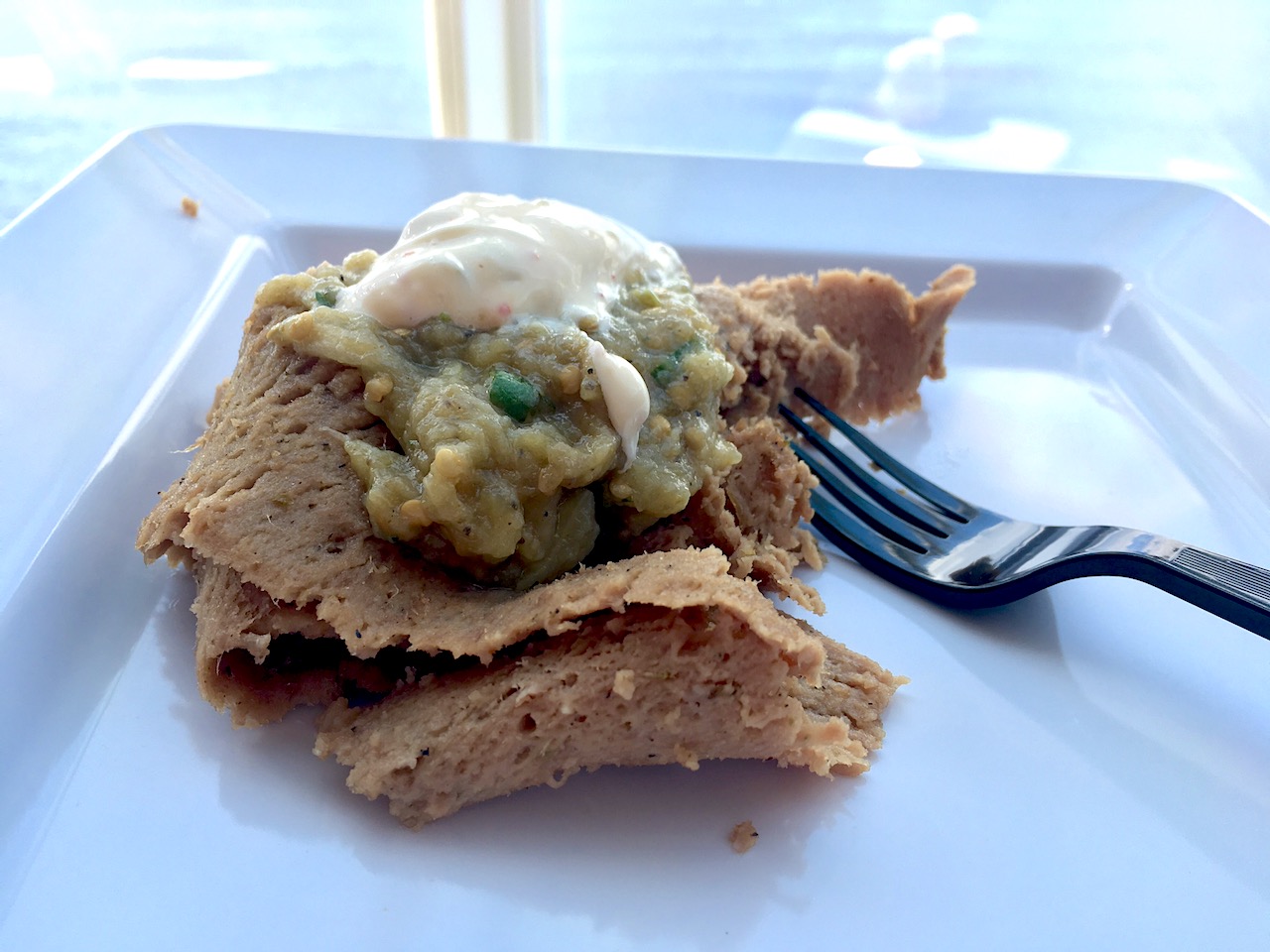 And our kids' favorite – the self-serve ice cream! Vanilla and chocolate are always available and each day sees a new flavor (i.e., banana, blueberry, etc.).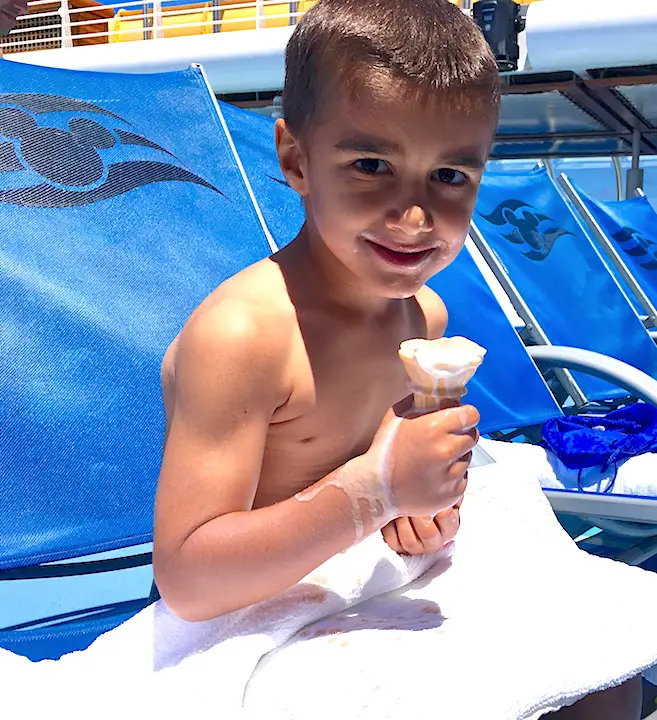 We hope you have a lot of fun experiencing the different foods on board the Disney Cruise ships! If you have a favorite one that is not listed above, PLEASE let us know!! We'll make sure to try it next time we're on the ships!
---
Enjoyed the article? Pin for later!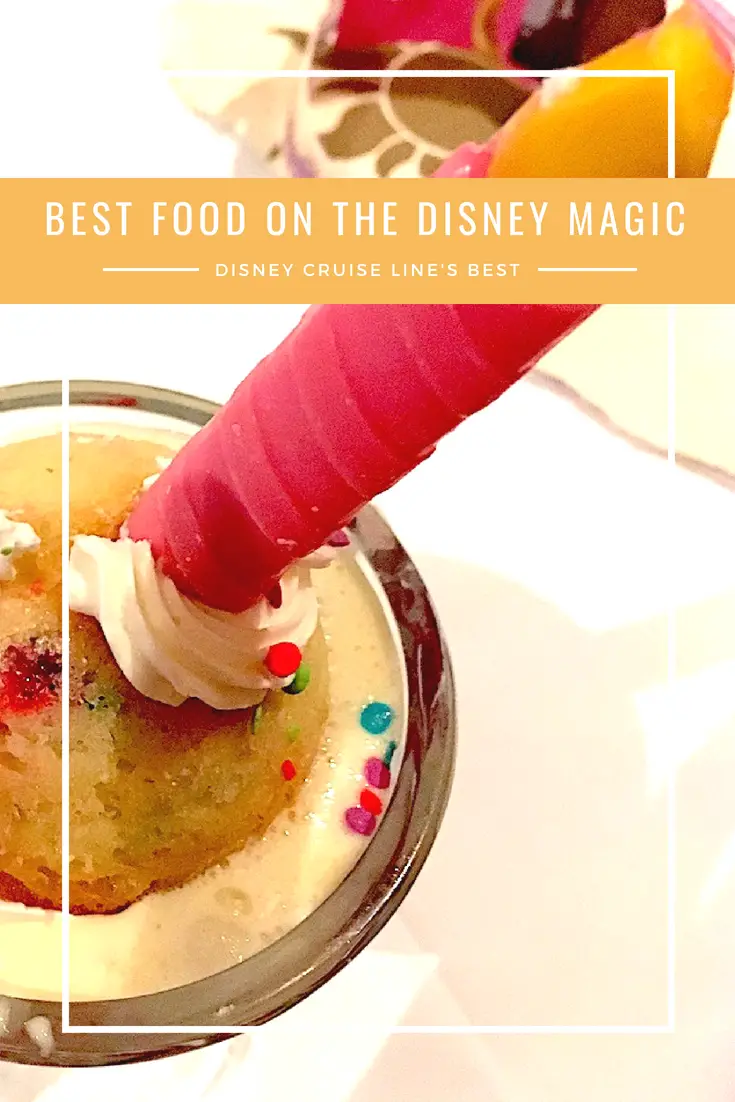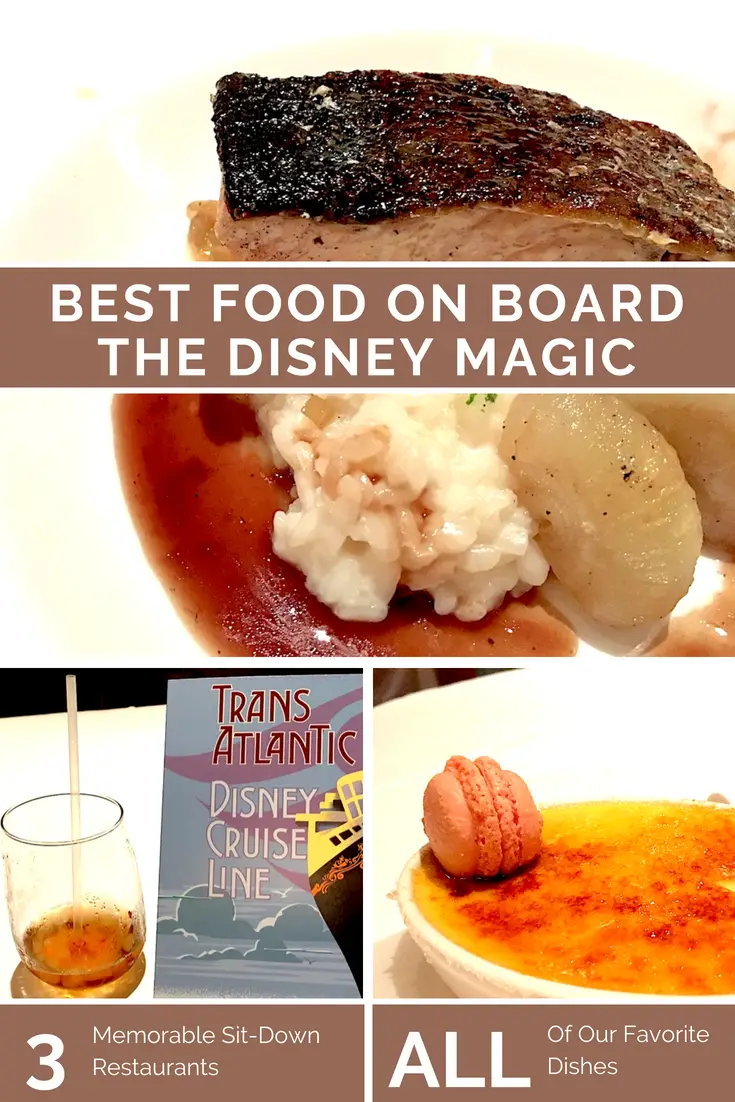 ---
Related articles you might enjoy:
10 Reasons to Cruise on Disney Cruise Line
10 Reasons Why Cruising is the Perfect Family Vacation
Luxury Cruising With Kids
If you enjoy reading us, stay in the know by signing up for our newsletter!