If I ask you to state the most magical place on Earth, most of you will hastily respond "Walt Disney World."
What if I told you that I have a special place that will light your adult eyes as much as your kids'? One that will bring tears of happiness as you watch true magic fly around and transport your children to the core of their beliefs?
It all happens in Rovaniemi – the capital of Lapland, Finland.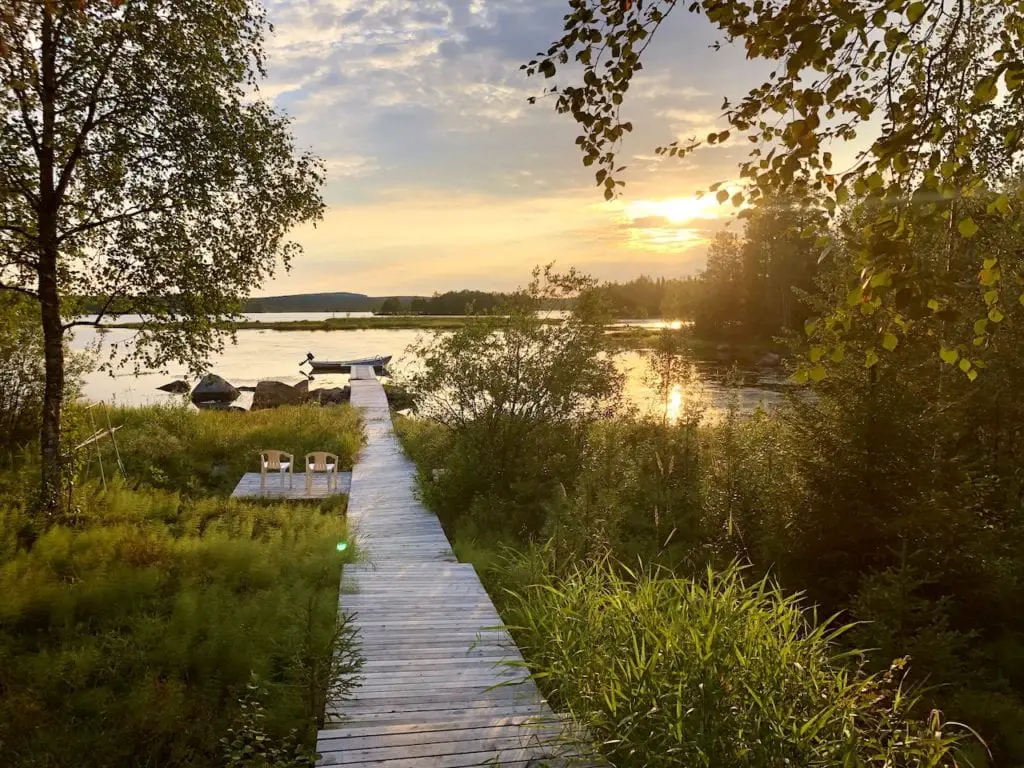 Where is Lapland, you might ask, and why is it so magical?
Lapland is the northern-most region of Finland, where the sun never sets in the summer months, and darkness prevails in the winter, only for its thick blanket of snow to light up kids' smiles as they visit their most beloved man. The one who has lived for hundreds of years. The one they wish for every December, yet never have seen – Santa Claus.
Rovaniemi is home to Santa Claus and taking your kids to meet their favorite man on Earth is pure magic. But Rovaniemi offers so much more than Santa's Village, and I am sharing with you our favorite things to do in Rovaniemi with kids:
1- Visit Santa And His Elves
Santa's Village is a magical place where families can meet with Santa at Santa Claus' Office.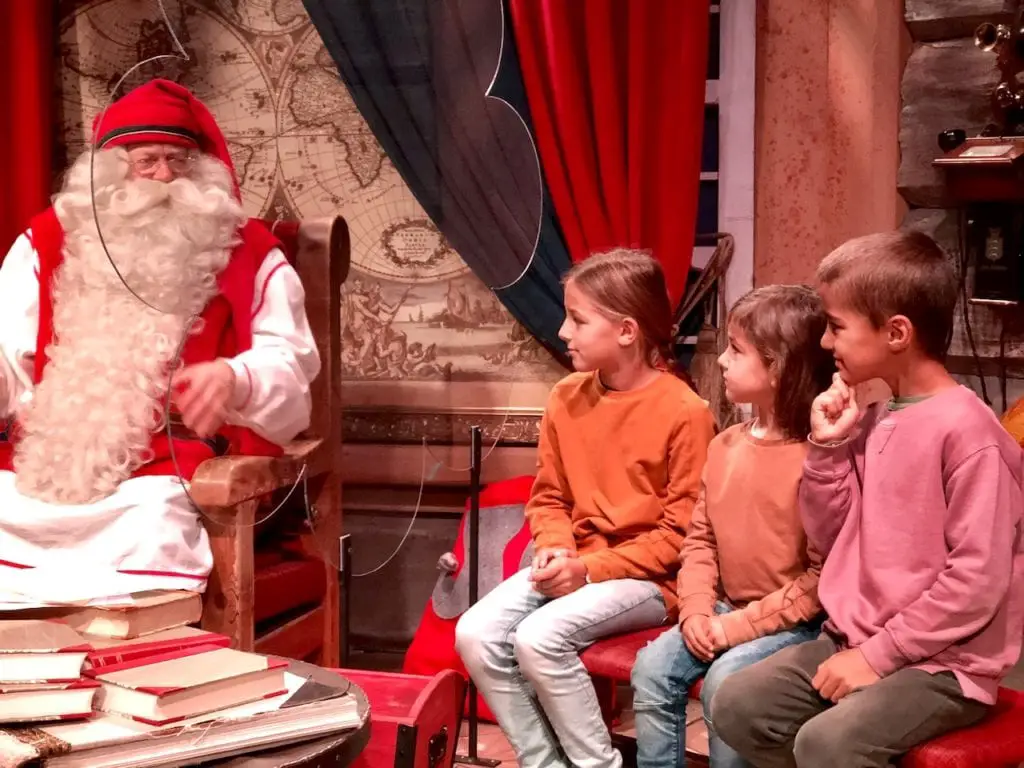 The visit is free (no appointment necessary) and you will get to sit down with Santa Claus and have a chat. He is happy to answer the craziest of questions and kindly spends several minutes getting to know each child.
Just the walk through his office and to the meet & greet is worth the visit – full of peeking holes, crates loaded with gifts, and more surprises I will let you discover!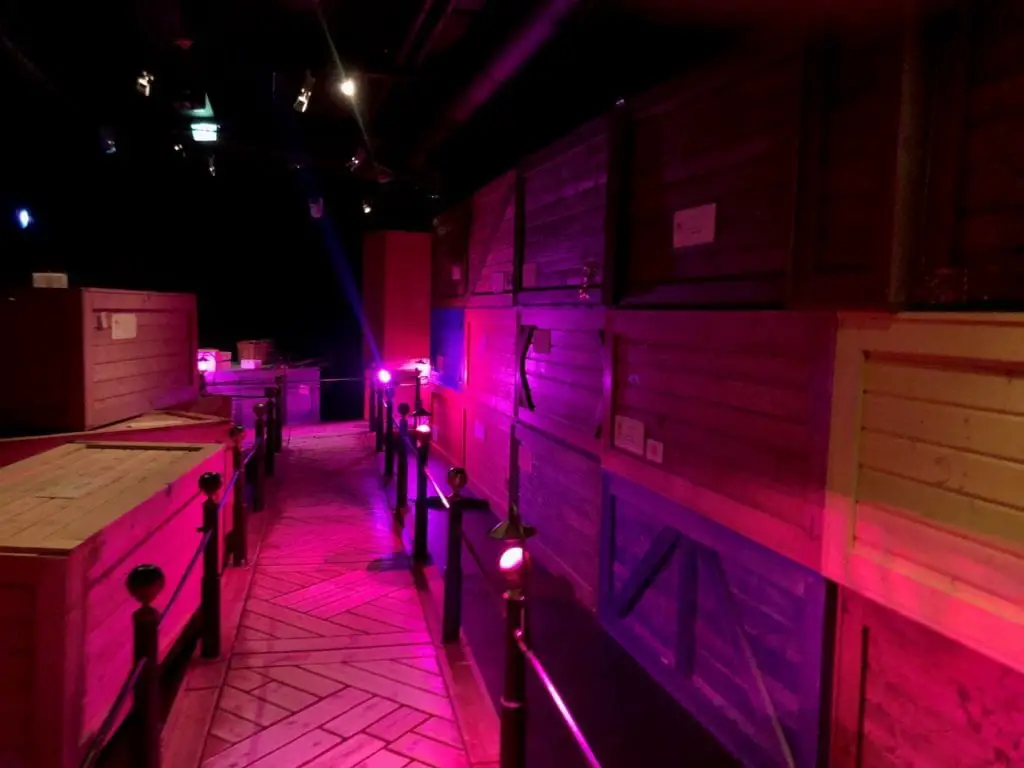 Santa is ready for visits year-round! Do not single out Rovaniemi as a winter destination only. We were there in August and had beautiful weather, long nights, and didn't have to deal with mittens and cold toes!
2- More To Do In Santa's Village
Santa's Village has a lot more going on and you shouldn't miss Santa's Post Office. It receives half a million letters from kids each year and you can mail a postcard from there with the unique Arctic Circle postmark stamp!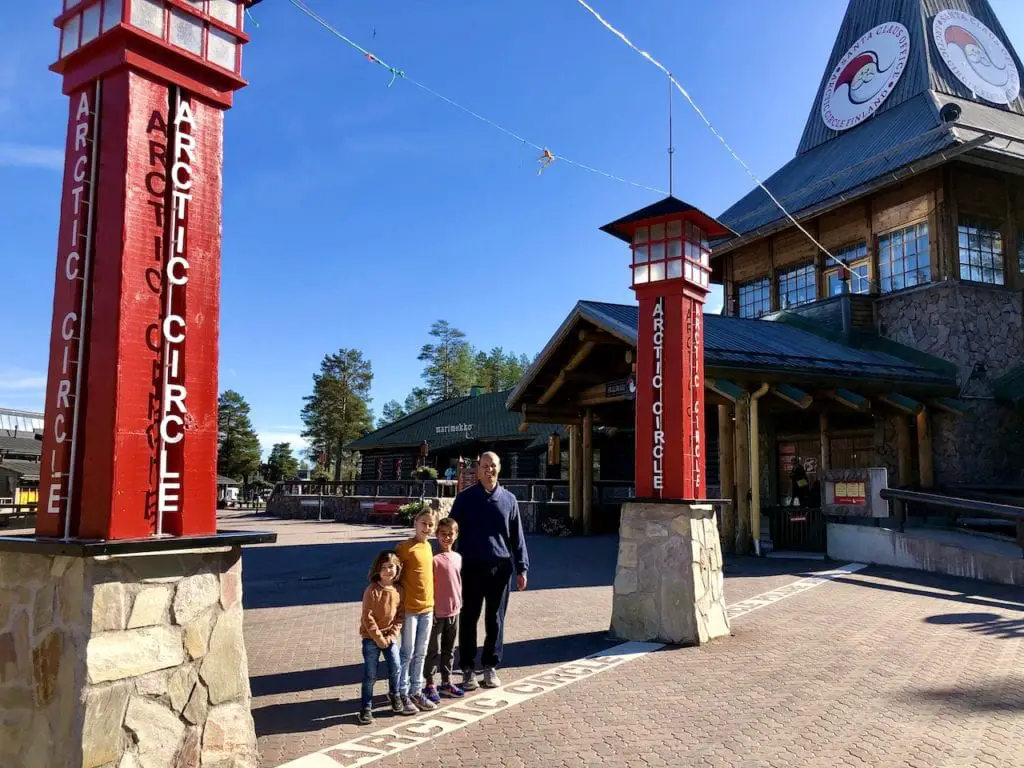 You can also visit Santa's Reindeers (need appointment) and even Mrs. Claus' Cottage!
3- Order A Christmas Letter From Santa
During the Christmas season, Santa Claus receives about 32,000 letters from children around the world each day. If you want to send Santa a letter, write to Santa Claus at this address:
Santa Claus' Main Post Office
Tähtikuja 1
96930 Artic Circle
FINLAND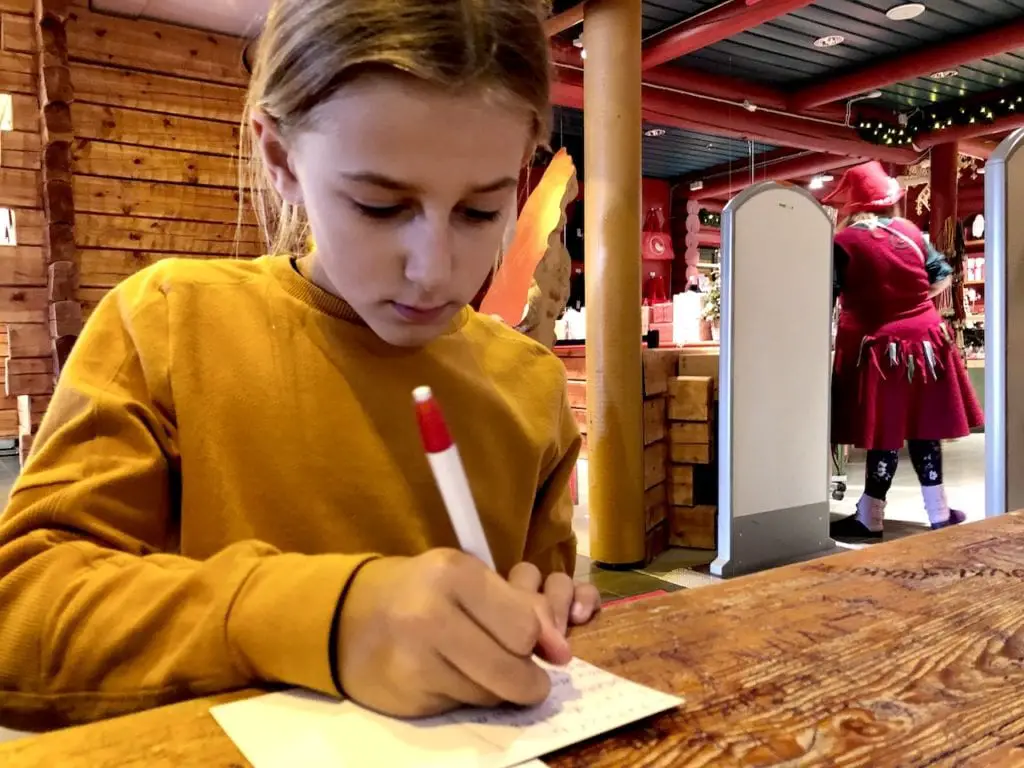 But while you are in Rovaniemi (or online right HERE if you can't quite make it to Santa's), order a letter to be sent to the ones you love for 8.90 EUR. The letter is personalized by Santa himself and is such a special keepsake to receive during the Holidays!
4- Step On The Arctic Circle Line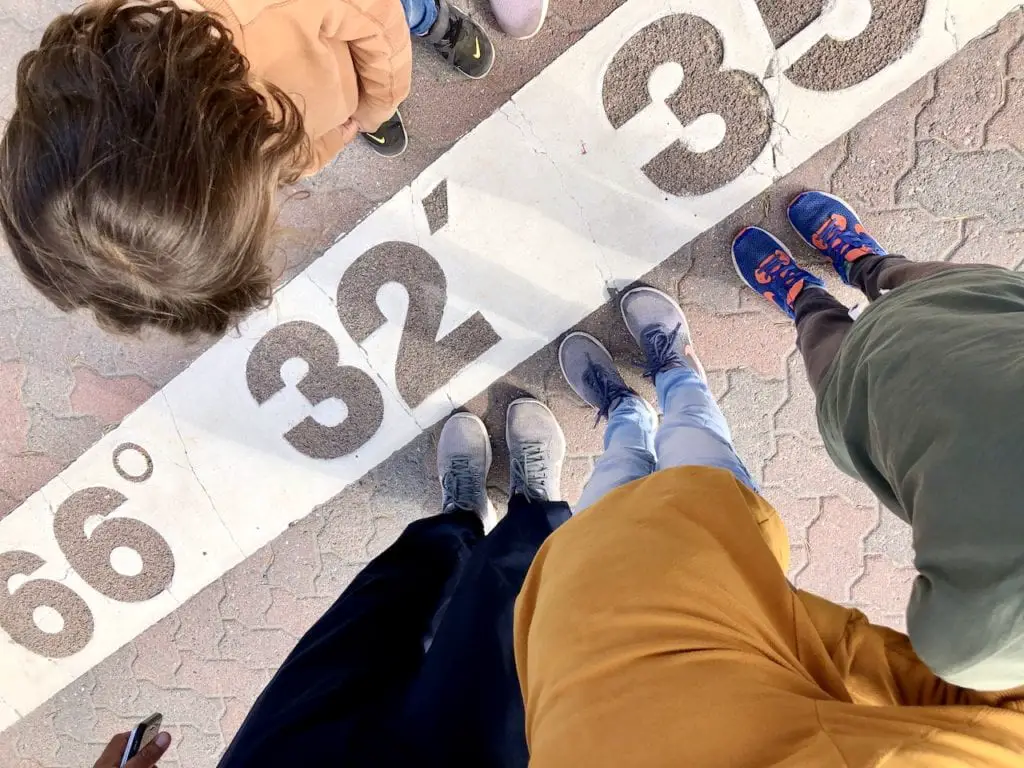 While at Santa's Village, you will be stepping on the Arctic Circle line! Make sure to snap a photo!
5- Elf's Farm Yard
You can walk from Santa Claus' Office to the Elf's Farm Yard! It is the cutest little farm where the animals are so beautifully cared for.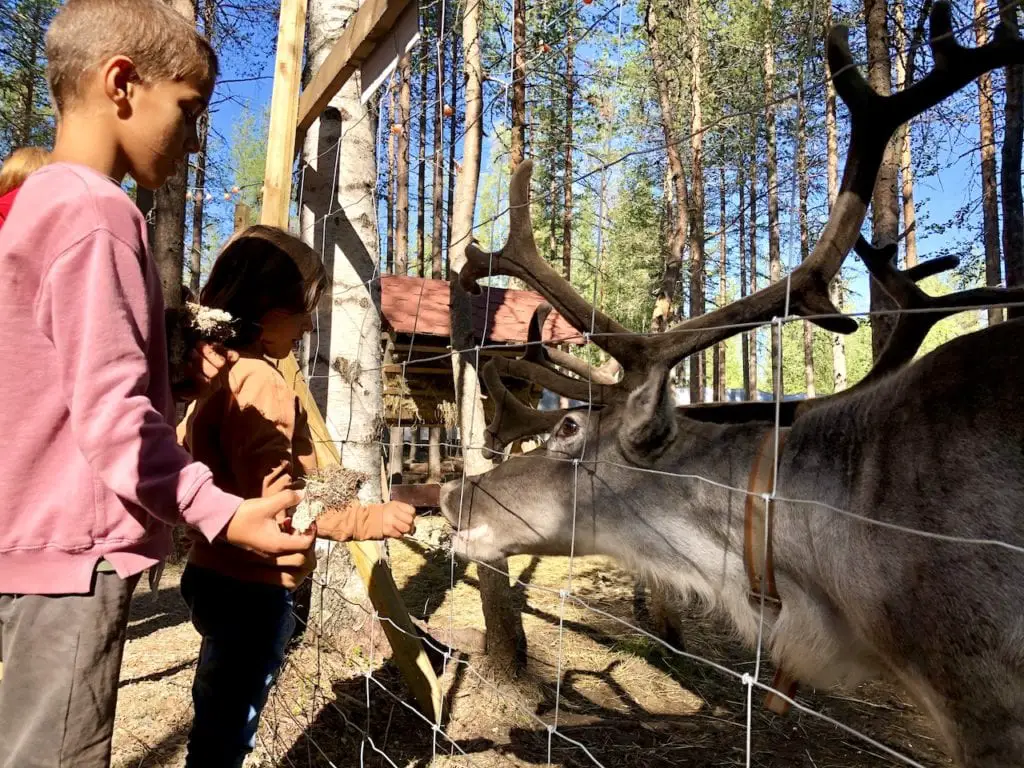 You will come close to reindeers, goats, sheep, alpacas, hens, and the fluffiest rabbits. The kids get to feed the animals and it is well worth a visit when in Rovaniemi with kids!
When we were there, a baby reindeer had been born just 6 days prior. How cute is he!!
6- Get The Rovaniemi Culture Pass
We are big fans of the city passes and Rovaniemi has its very own Culture Pass, giving you access to three amazing museums in town:
– Arktikum Museum
– Science Center Pilke
– Culture House Korundi
Even better, the ticket is a re-entry pass valid for 7 days. Perfect for cold or rainy days, you can use it to get into the museums multiple times if you wish!
Current 2020 prices: 20 EUR / adult, 10 EUR / child, 15 EUR for senior citizens, 50 EUR for families of 2ad/2ch.
7- Arktikum Musem
One of the three museums you can access with the Culture Pass is the Arktikum Museum. It is a very nice museum appealing to all ages and covering Arctic science and life.
Our kids loved the hands-on experiences and coming close to some of the Arctic wildlife.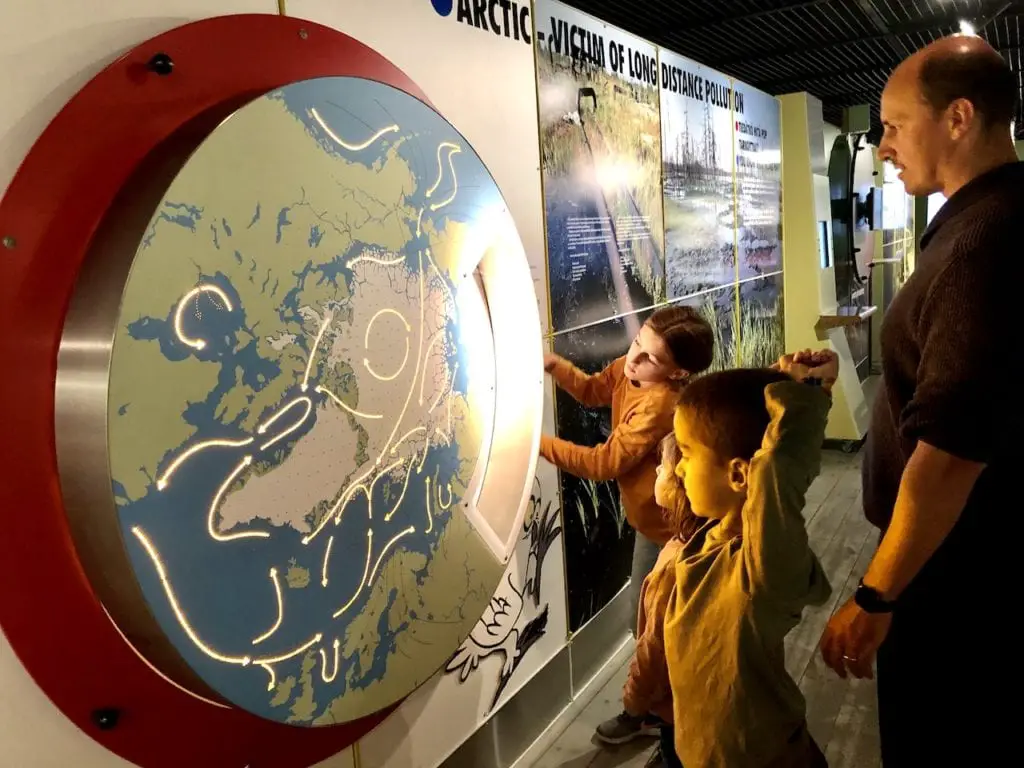 It is an amazing world schooling opportunity to learn about topics from greenhouse gasses, to oil fields, and long-distance pollution.
8- Science Center Pilke
The Pilke Museum is a neighbor to Arktikum and a kid-friendly science center with hands-on experiences for the children, related to sustainable forestry and wood products.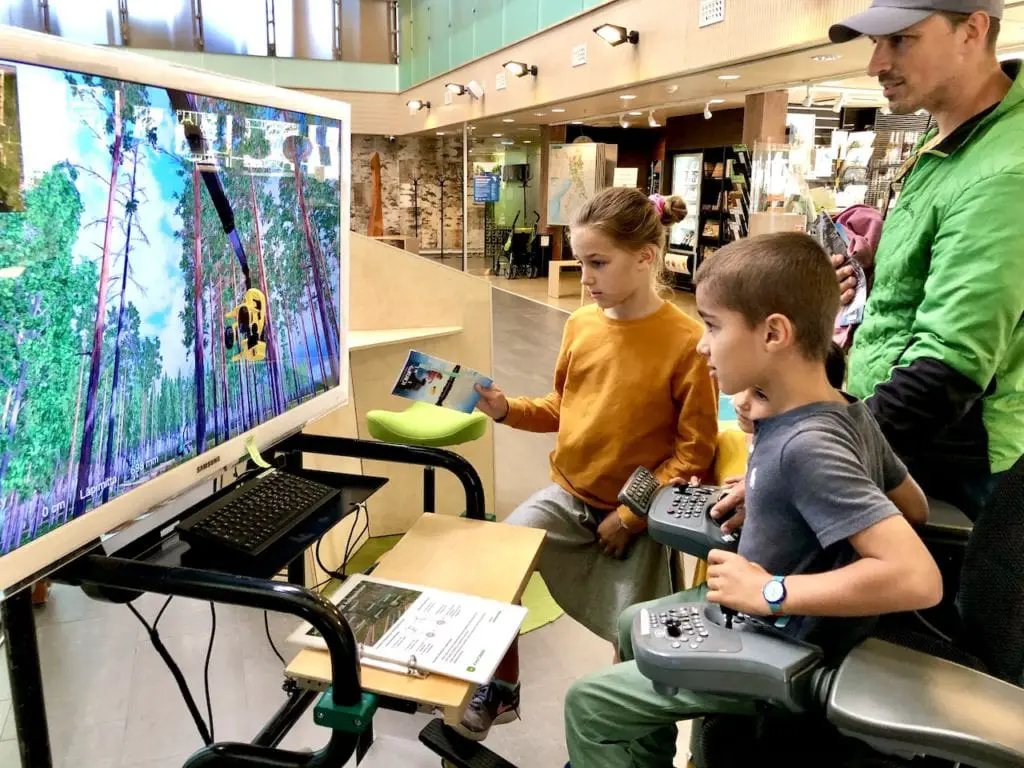 Our kids absolutely loved it there and we went back a couple of times. It is essentially a giant play hall, where the kids get to play with natural materials and even climb into a real-size tree cutting machine.
9- Culture House Korundi
The Culture House Korundi is a perfectly-sized modern art museum. Not too big where the kids will get bored, just the right size and with enough variety to keep children focused and interested.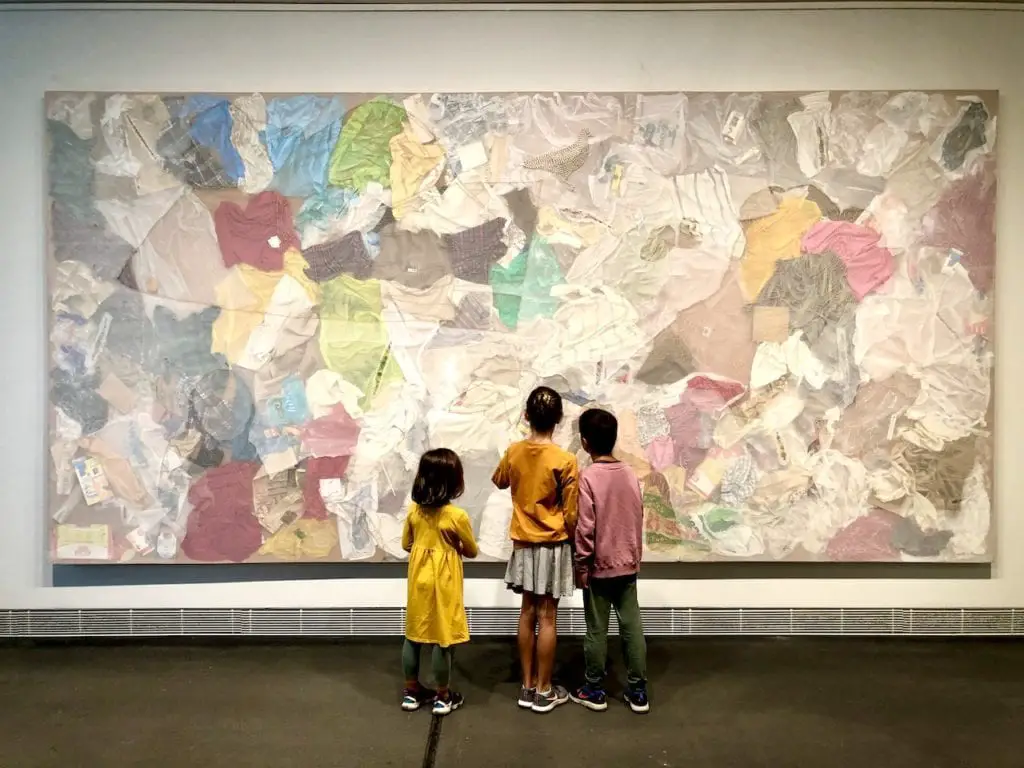 We loved that we could quickly walk (~7min.) from Culture House Korundi to the other two museums, Pilke and Arktikum.
10- Bearhill Husky Farm
If you want to make memories of a lifetime, please spend a half day at Bearhill Husky Tours.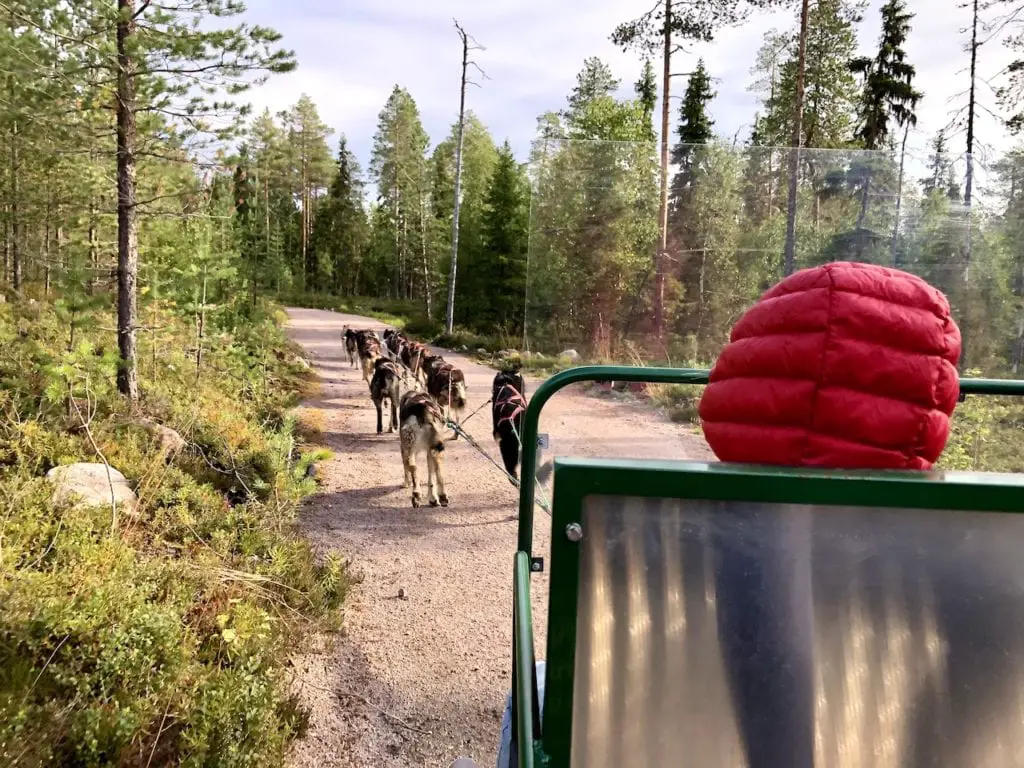 We had such an amazing time that I wrote a whole article on our experience with the cutest video!
It will take about 30/40 minutes to get to the Bearhill Husky kennel and you can save 10 EUR per person by driving yourself. Otherwise, the prices online include a free pick-up/drop-off in Rovaniemi.
At the kennel, if you visit in the summer, you will choose one of five experiences. We did the 2-hr Life of the Husky tour where we learned about huskies, went dog sledging, and even got to play with the pups! In the winter, more tours are offered, with snow dog-sledging experiences ranging from 2.5 hours to full-day.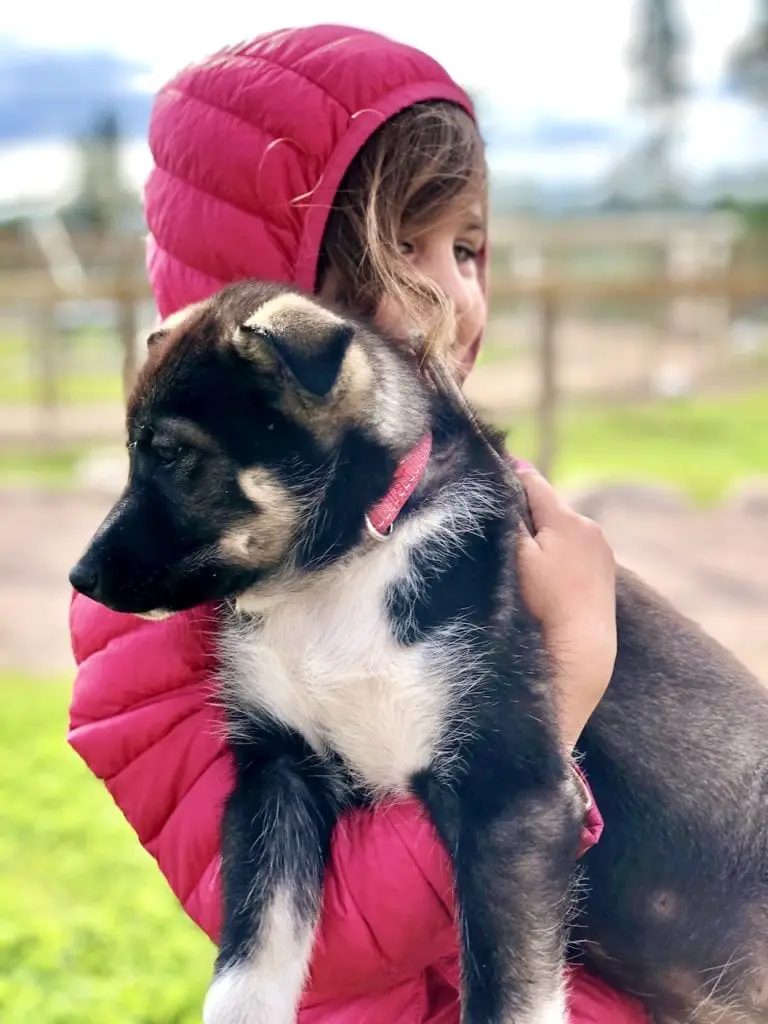 Our morning at Bearhill Husky Tour will remain one of our family's favorite travel experiences ever!
11 – Feed The Reindeer + Canoe Outing
Another fantastic way to spend a half-day and come close to another majestic arctic animal, is to visit a reindeer farm with Wild About Lapland.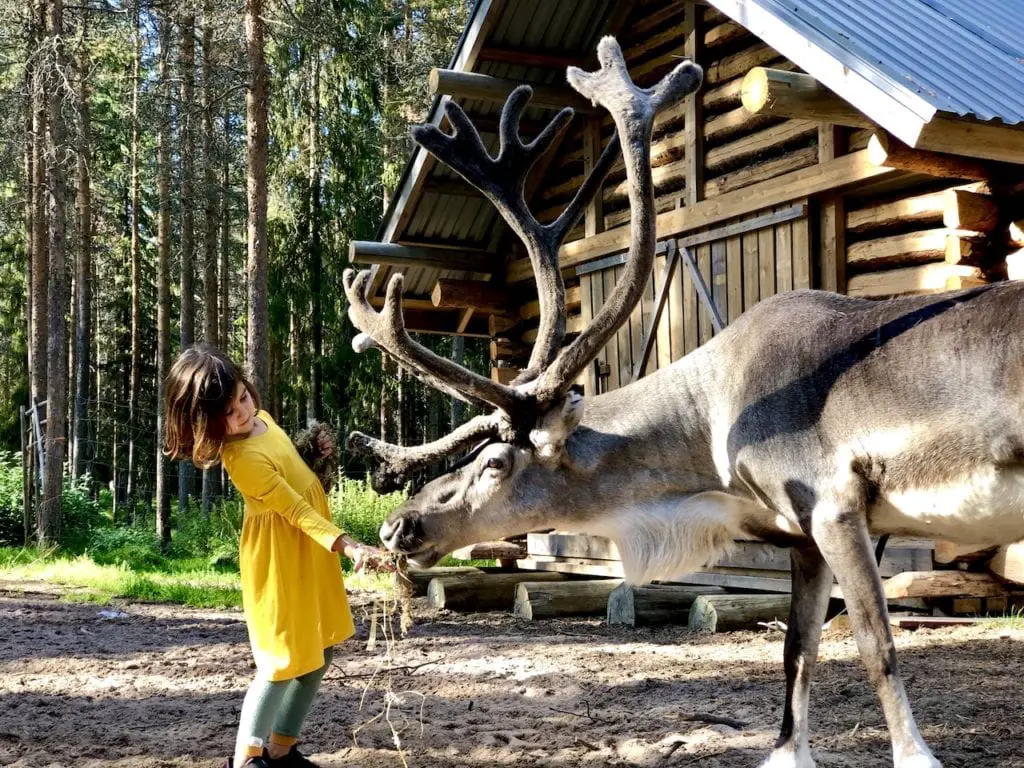 We started the afternoon with a visit of a local Rovaniemi reindeer farm where we first learned about the animals and their history in the region, before getting a chance to feed them.
The experience was incredible as we never thought we'd be able to come so close to reindeer.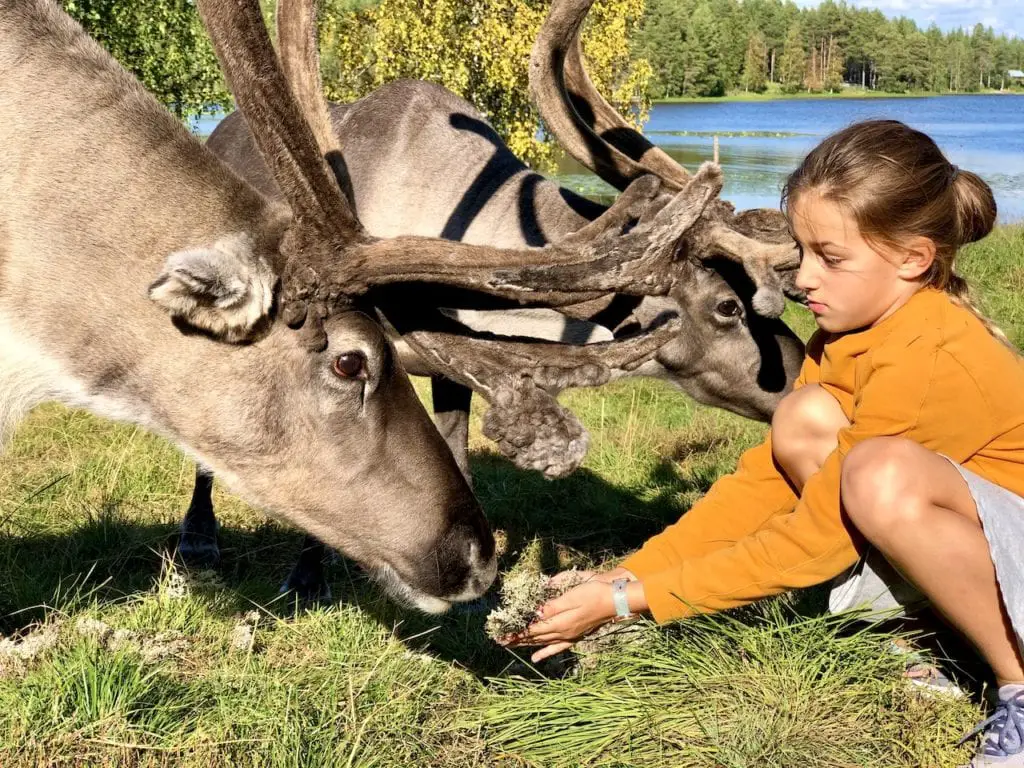 After the reindeer experience, we had a warm beverage by the fire, which I am sure is pure delight on a cold winter day!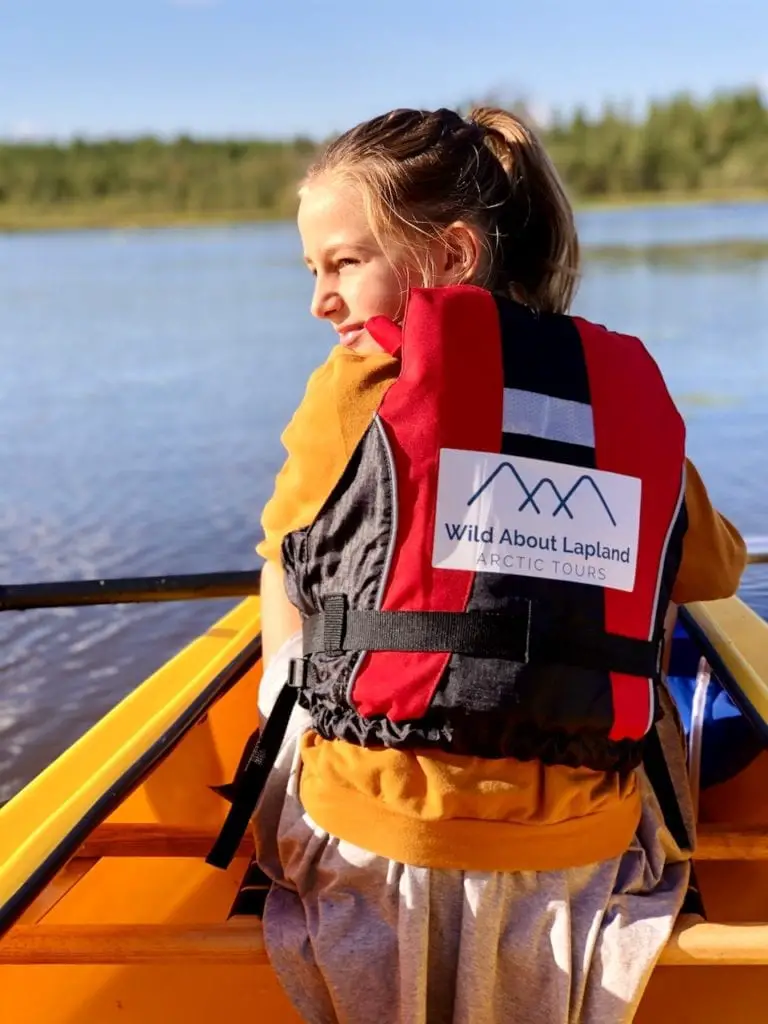 We then headed out for a canoe outing. We thought Theo from Wild About Lapland was incredibly talented with dealing with young children and extremely safety-focused. Our experience was genuinely Arctic and it is a must when visiting Rovaniemi with kids!
Rovaniemi With Kids
I can't speak highly enough of our five days in Rovaniemi. We officially said we could spend a lifetime there – well, maybe just the summers 🙂
There is so much to do in and near the city, and most experiences are simply magical. From meeting Santa to meeting Arctic animals and world-schooling in amazing museums, Rovaniemi is the perfect destination winter, and summer, for families traveling with kids.
A huge thank you to Visit Rovaniemi for hosting us on several of those experiences. Make sure to visit their website for more ideas on what to do when visiting Rovaniemi with kids!
---
Pin this for later!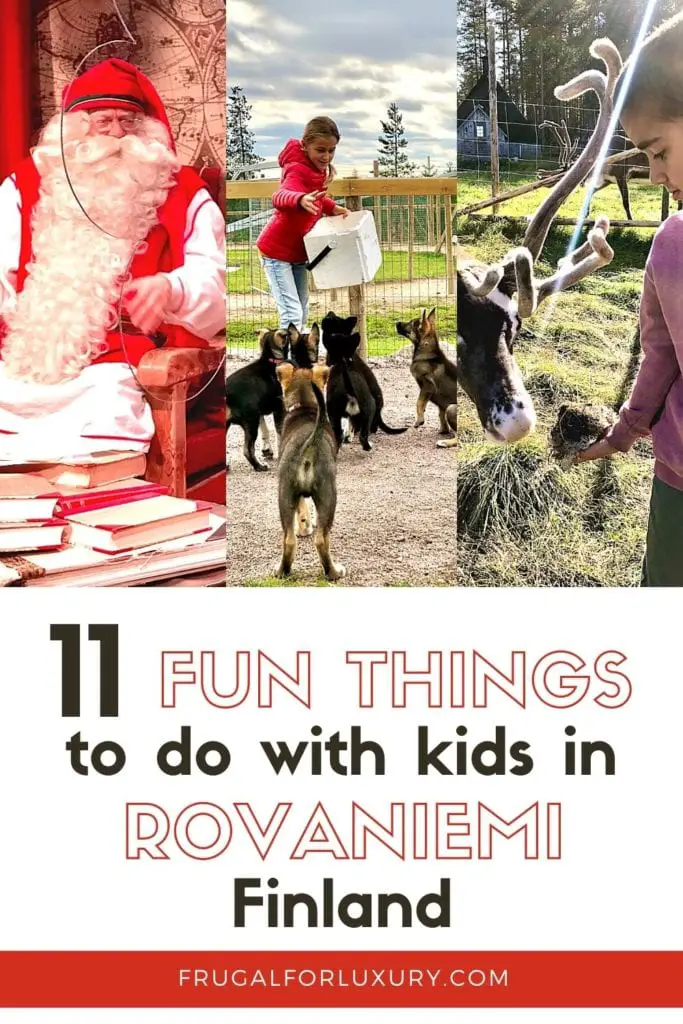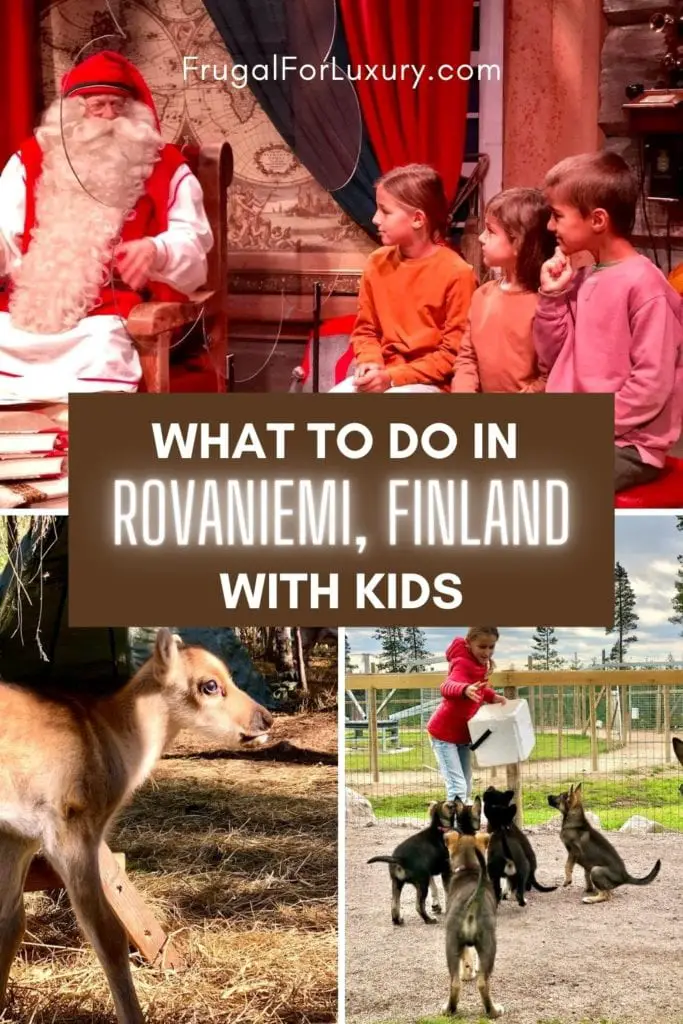 ---
Related articles you will enjoy:
Amazing Dog Sledging In Rovaniemi With Kids – At Bearhill Husky Tours
Sigulda Tarzan: Thrilling Family Day Trip Near Riga
Budapest Thermal Baths: 11 Thing You Should Know Before Visiting With Kids
If you enjoy reading us, sign up for our newsletter below!