We had a fantastic day in a galaxy FAR. F A R. away, today!
We were invited to preview Star Wars: Galaxy's Edge at Disney's Hollywood Studios! And boy… it surpassed every expectation we had for it!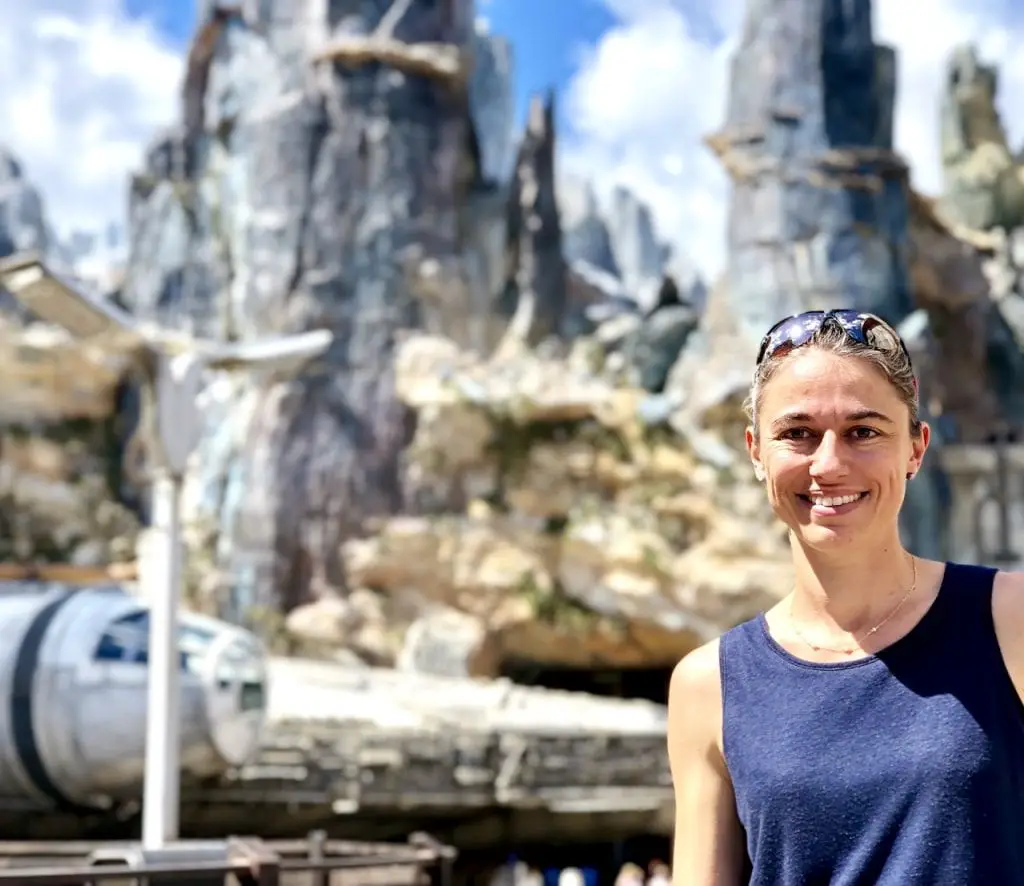 The entrance to the land is just right of the Muppets Theater, in the far left end of the park. I LOVED the fact that you slowly transition into Star Wars: Galaxy's Edge via a tunnel, gradually moving you into Galaxy's Edge. It curves and by the time you come out, it feels as if you had traveled very, very far.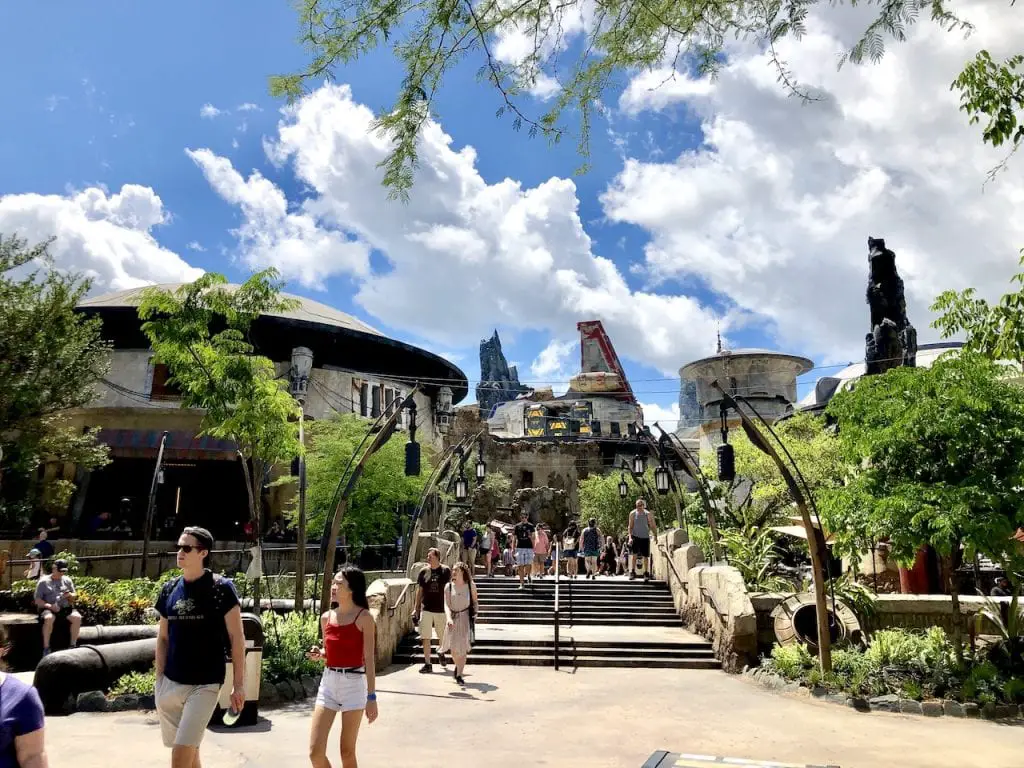 You emerge in a new world! I can't even really put words on how immersive the land truly is… but you don't feel like you are at Disney World anymore. You are also no longer in Florida, or really anywhere on Earth…
We had truly arrived in a new galaxy!
3 Little Things That Really Impressed Me
Disney and their Imagineers are all about the details and it's the little things that make up the big show.
3 little things that left a big impression on me were: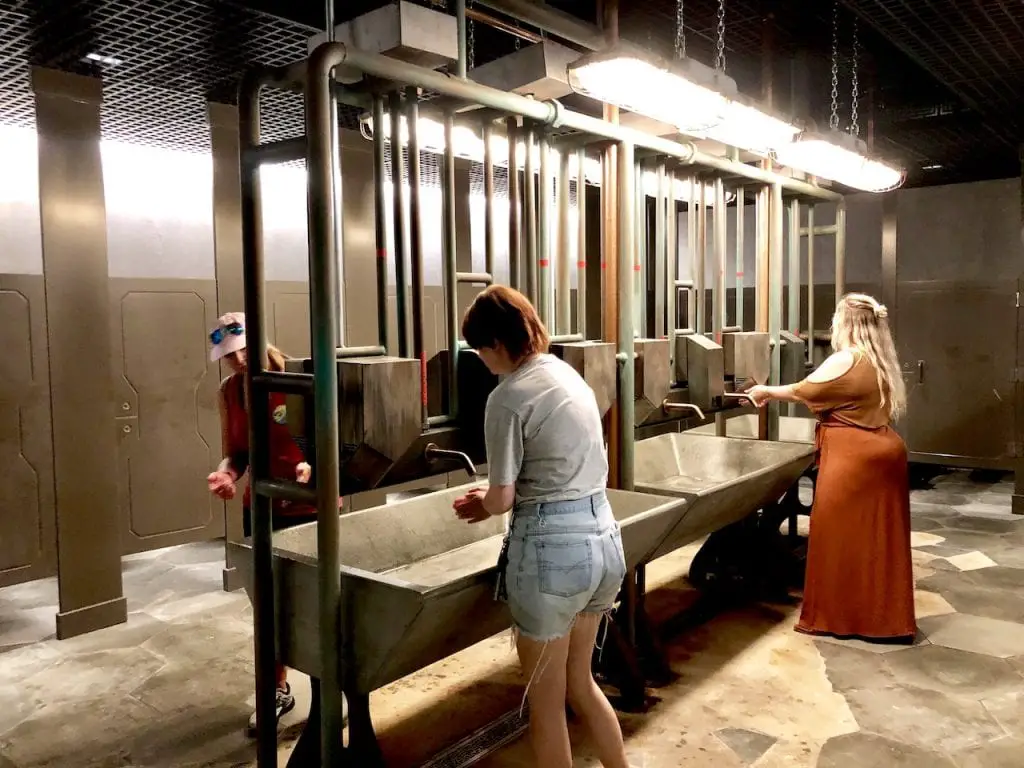 #1- the bathrooms! I do have a thing for bathrooms and I had high expectations for the Star Wars bathrooms. I love the design!
#2- the Cast Member costumes! While they did seem like they could be really hot, the costumes of all Cast Members, from attraction hosts to custodial, were absolutely amazing!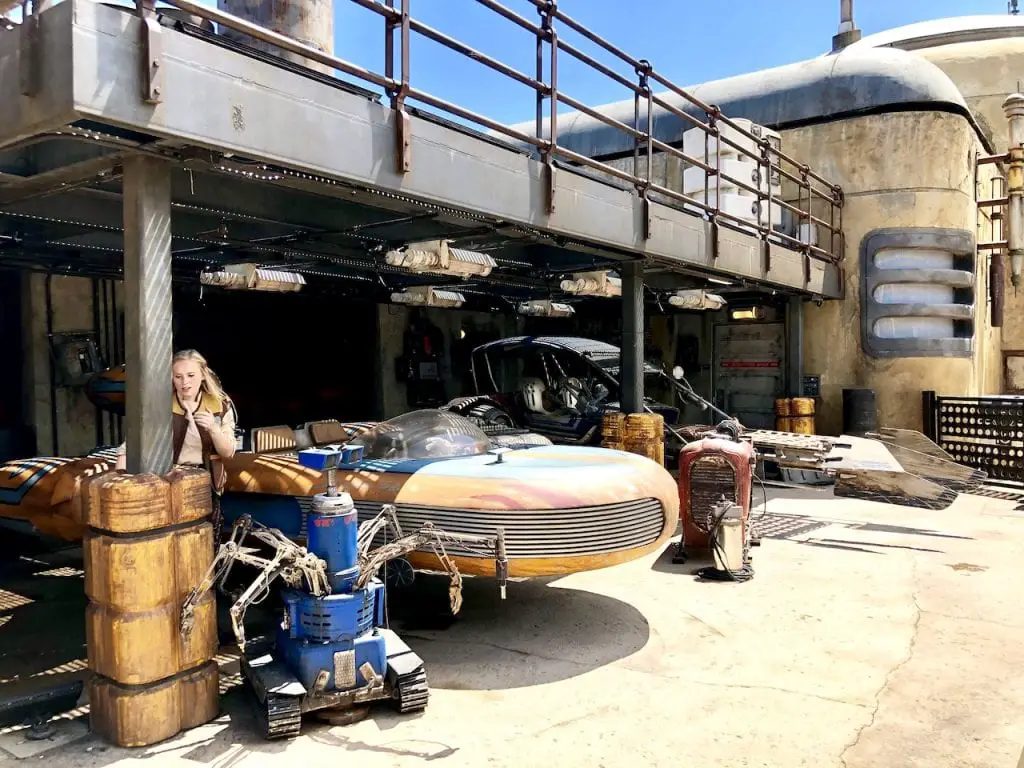 #3- the way Cast Members played their part! In order to make the experience totally immersive, Cast Members working in Star Wars: Galaxy's Edge are on their own journey. Some are mechanics, others hide from the Storm Troopers, and while they will interact with the Guests, they are an integral part of their land!
Bonus #4 – the water fountains are hands-down, the nicest ones at Disney World!!
Millenium Falcon: Smugglers Run
Star Wars: Galaxy's Edge is opening on August 29th, 2019 at Disney's Hollywood Studios, and with it, Millenium Falcon: Smugglers Run! A second attraction – Star Wars: Rise of the Resistance – will be opening later in the year, on December 5th, 2019.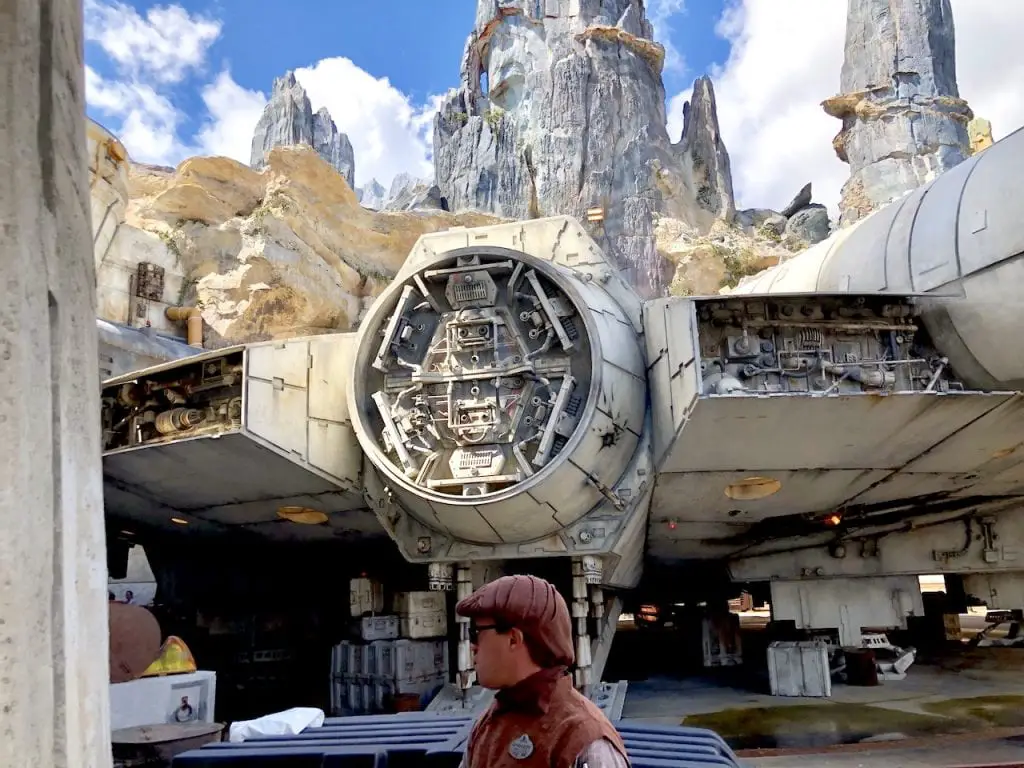 Today we got to ride the Millenium Falcon, which was a super fun experience, for guests taller than 38".
Very immersive, it reminded me of Star Tours, which happens to be one of my favorite attractions at Hollywood Studios, but everyone in the Millenium Falcon had a serious role to play.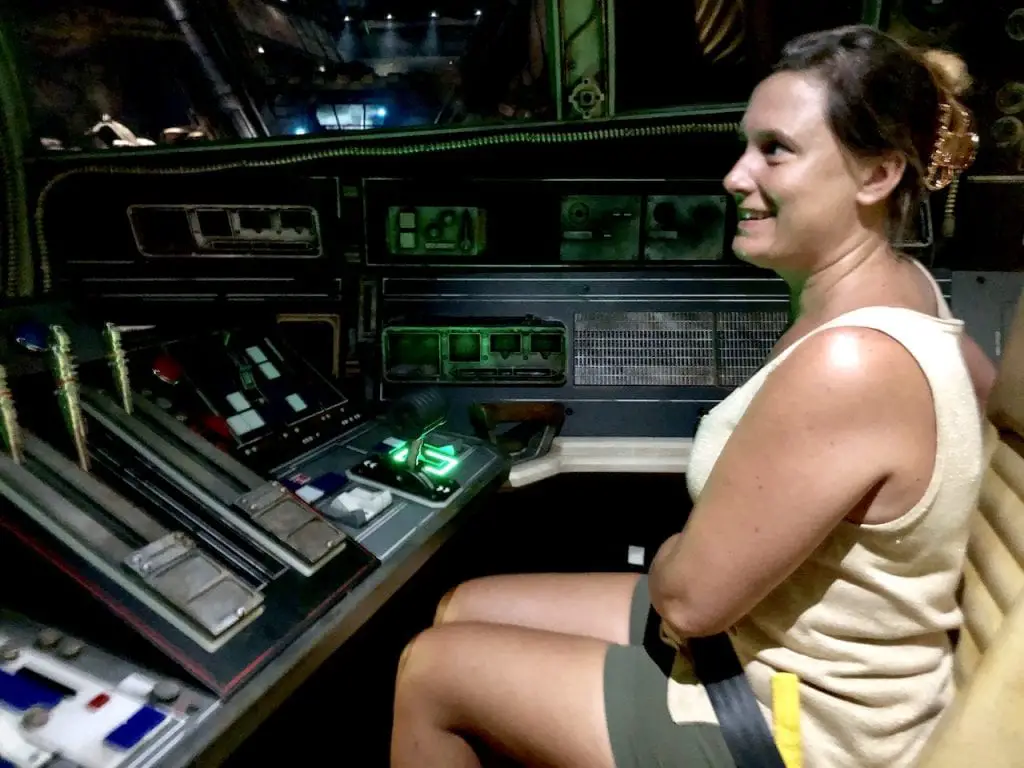 We were very lucky to be selected as pilots, but you could also be an Engineer or a Gunner. The aircraft hosts 6 riders and each has a role in flying the aircraft safely (or not so safely!!).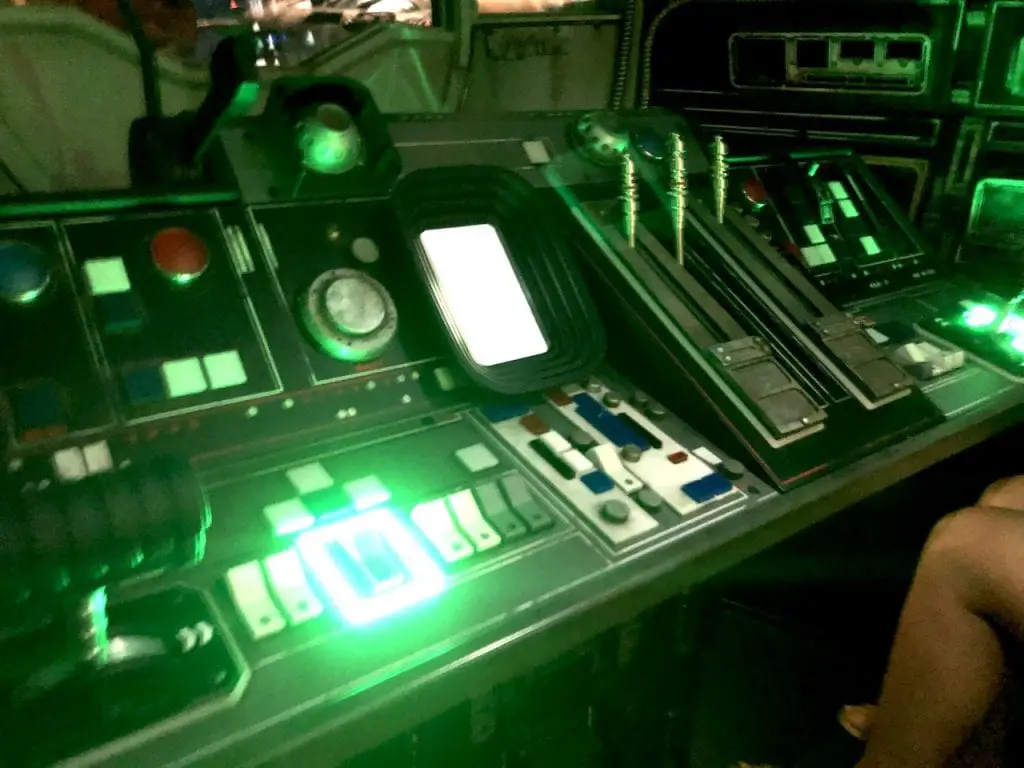 As pilots, one of us was in charge of the Millenium Falcon's vertical movements, while I controlled the left-right direction.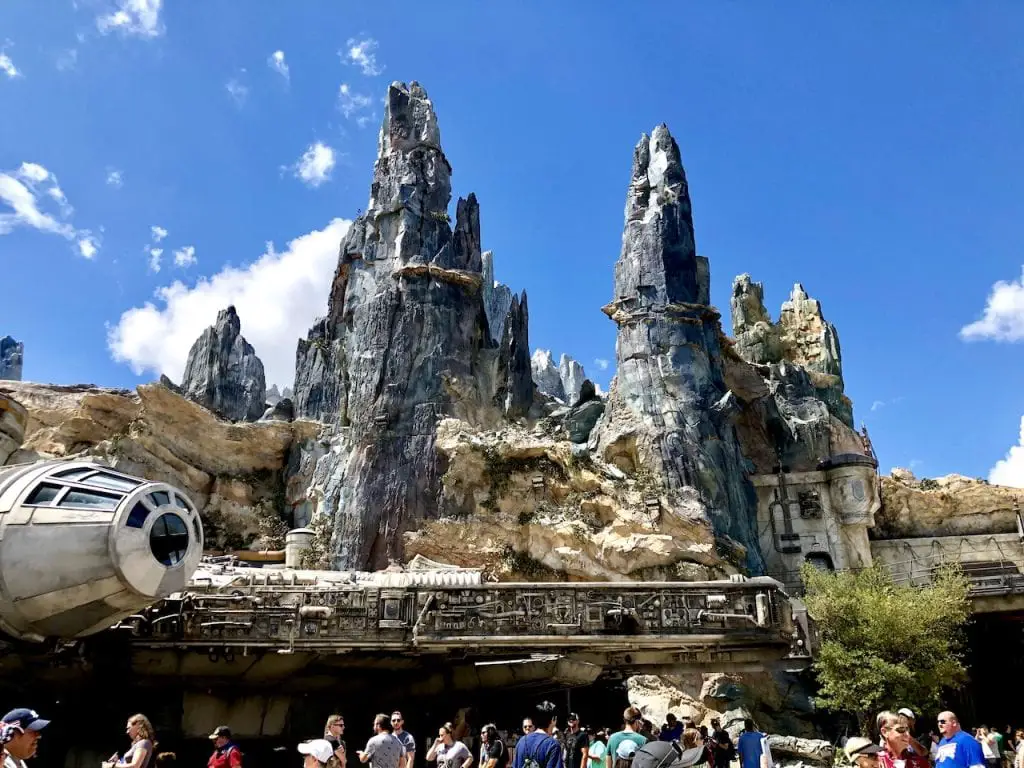 The attraction was amazing and Christian and I both thought it lasted a while! The flight was incredibly realistic and we loved the interactive factor!
The Land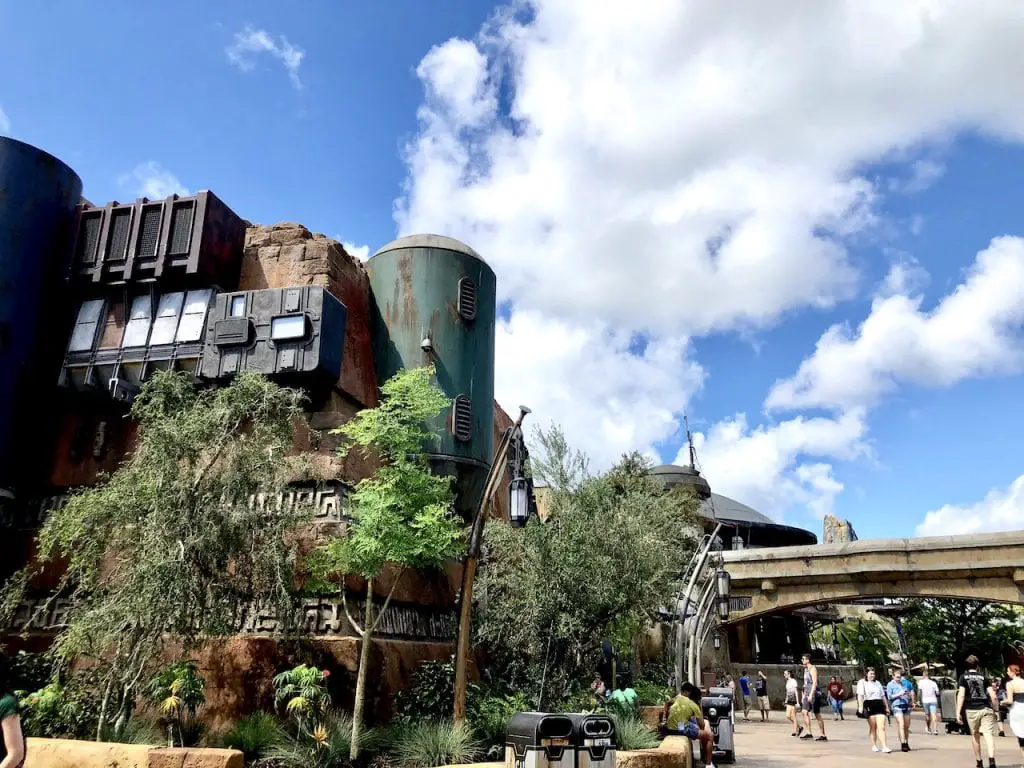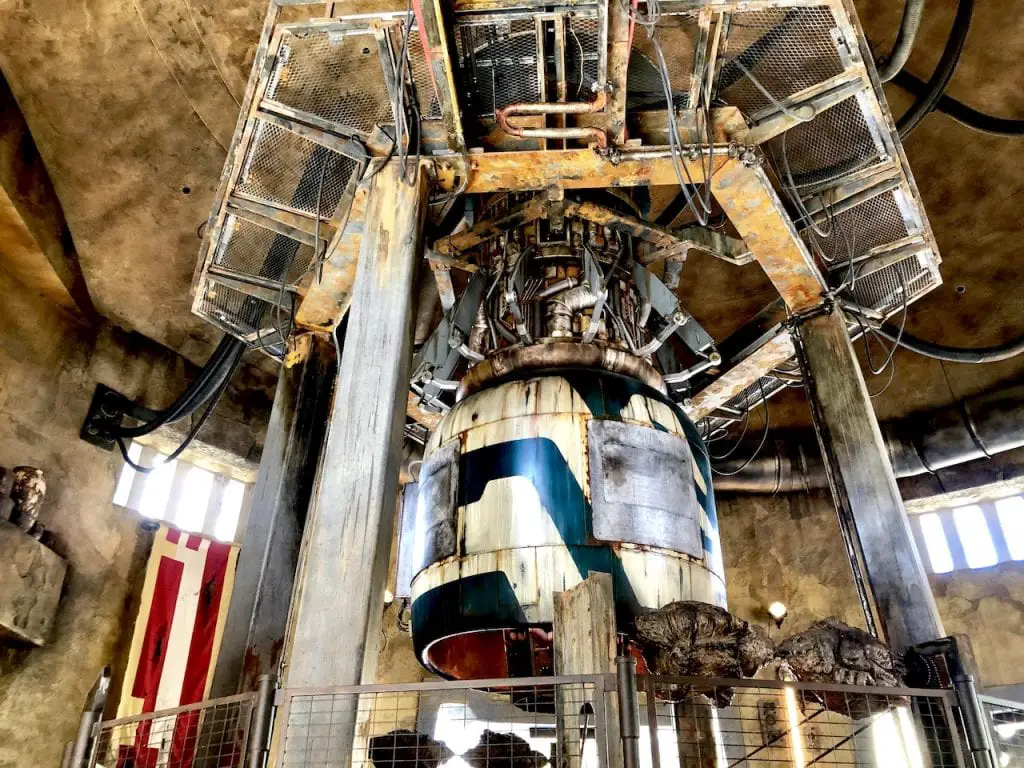 The land itself is mind-blowing. There are so many details in the decor that you can easily spend a couple of hours taking it all in.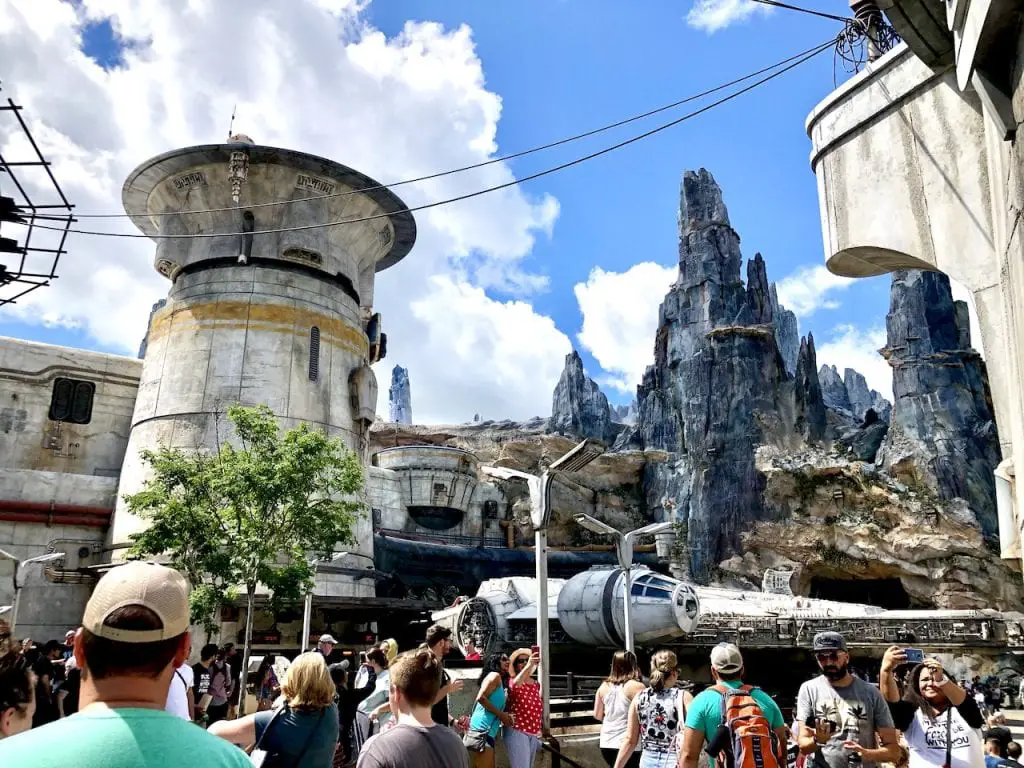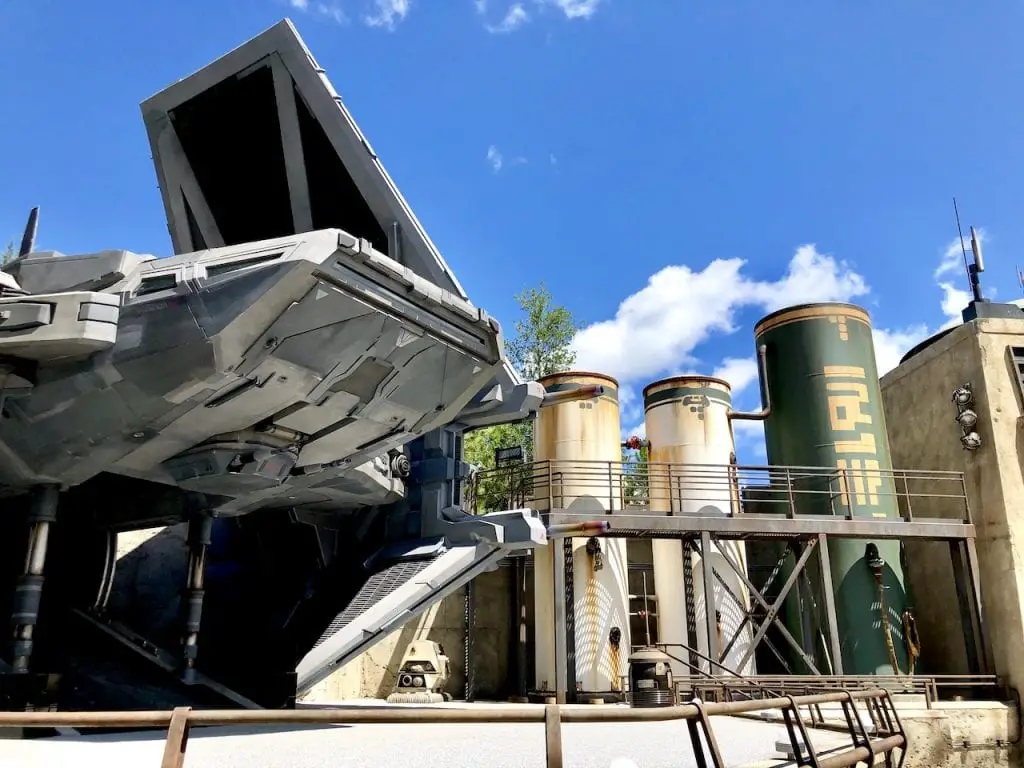 It is also a LOT wider and longer than I had imagined. There is a ton of space and no feeling of real crowd.
The Food & Beverage
I was amazed at the number of food & beverage offerings in Star Wars: Galaxy's Edge. It seemed like everywhere we looked were either quick-service restaurants, food stalls, or the cantina.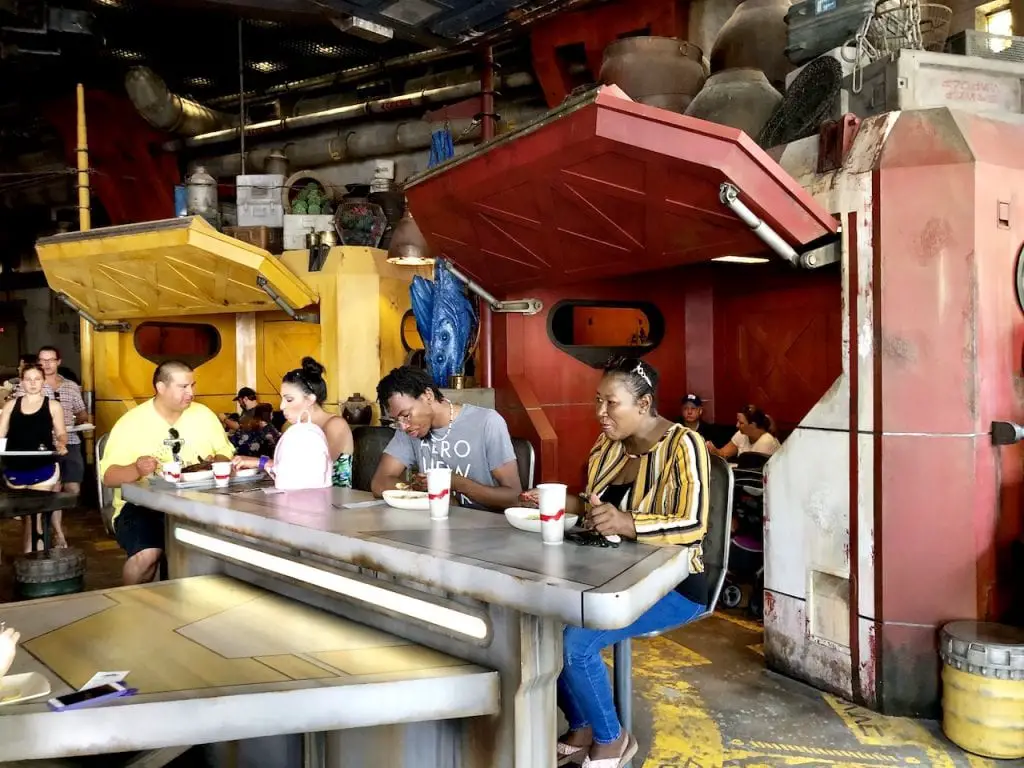 Each one had its own story line and the decor was, once more, perfect!!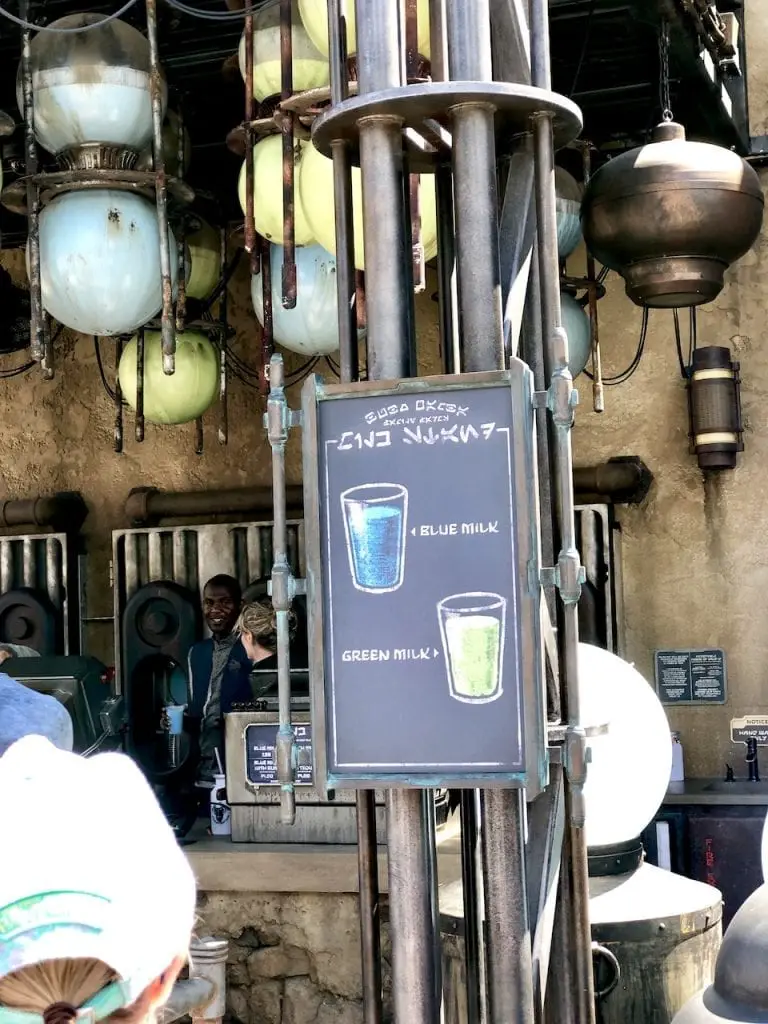 This little place was hugely successful and offered blue and green milk, in what seemed more like a slushy.
The Merchandise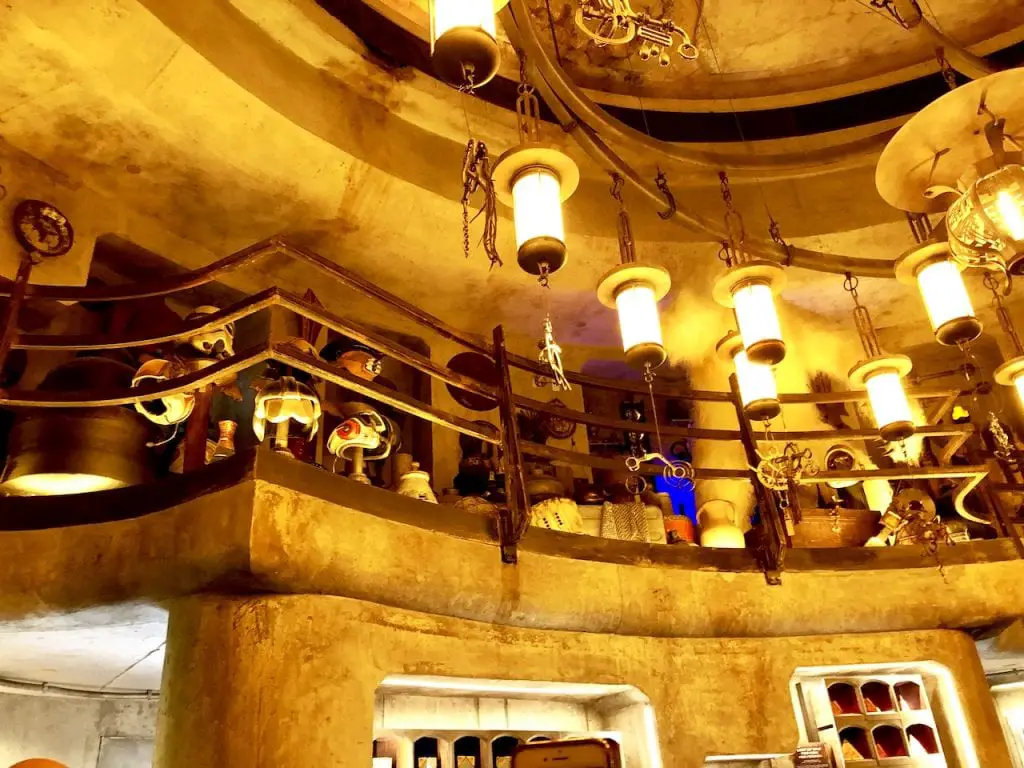 If you are a Star Wars fan, you might never be able to leave the stores.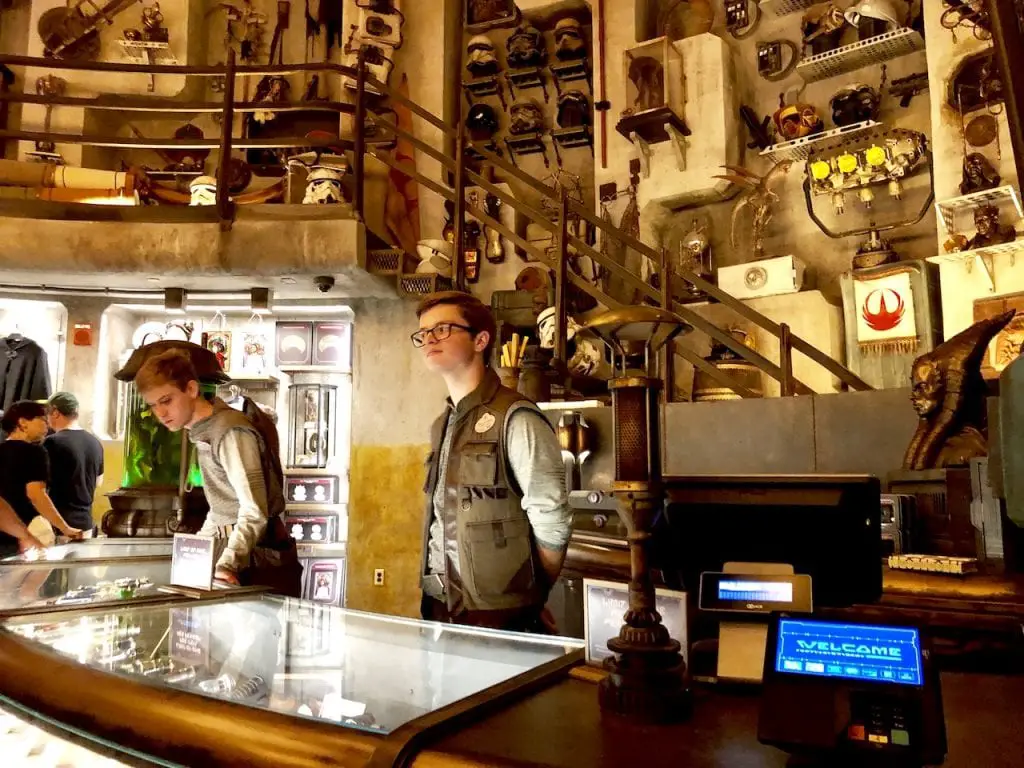 They offer more memorabilia than I have ever seen. The shops themselves are an experience of their own, and the merchandise is incredible!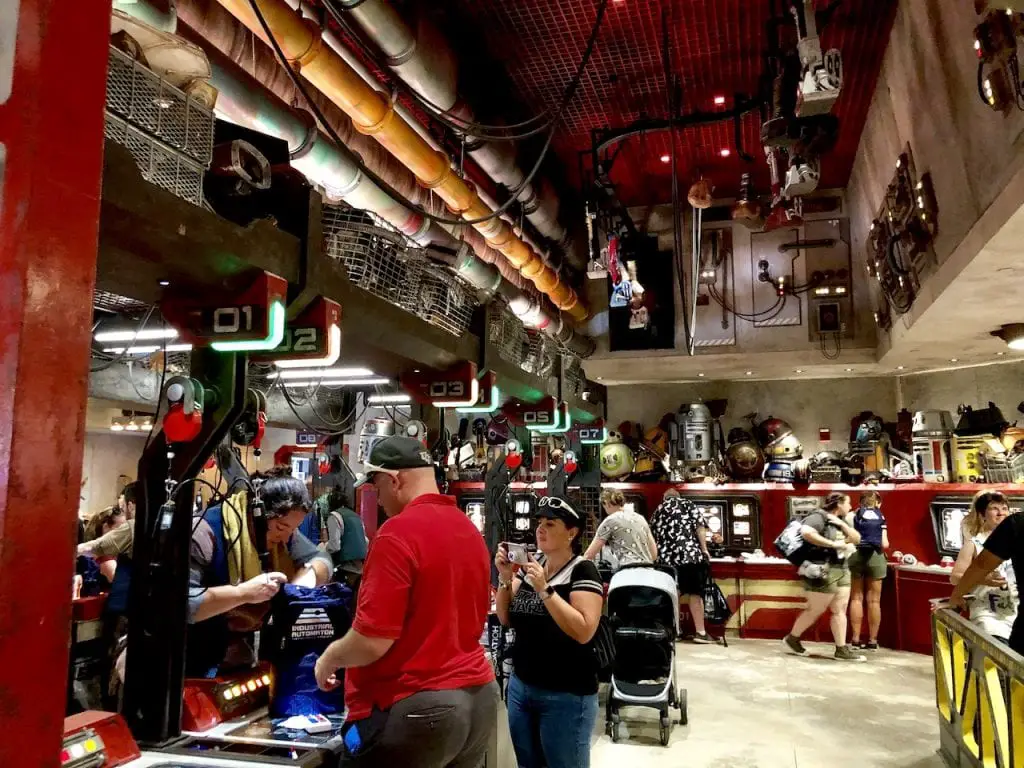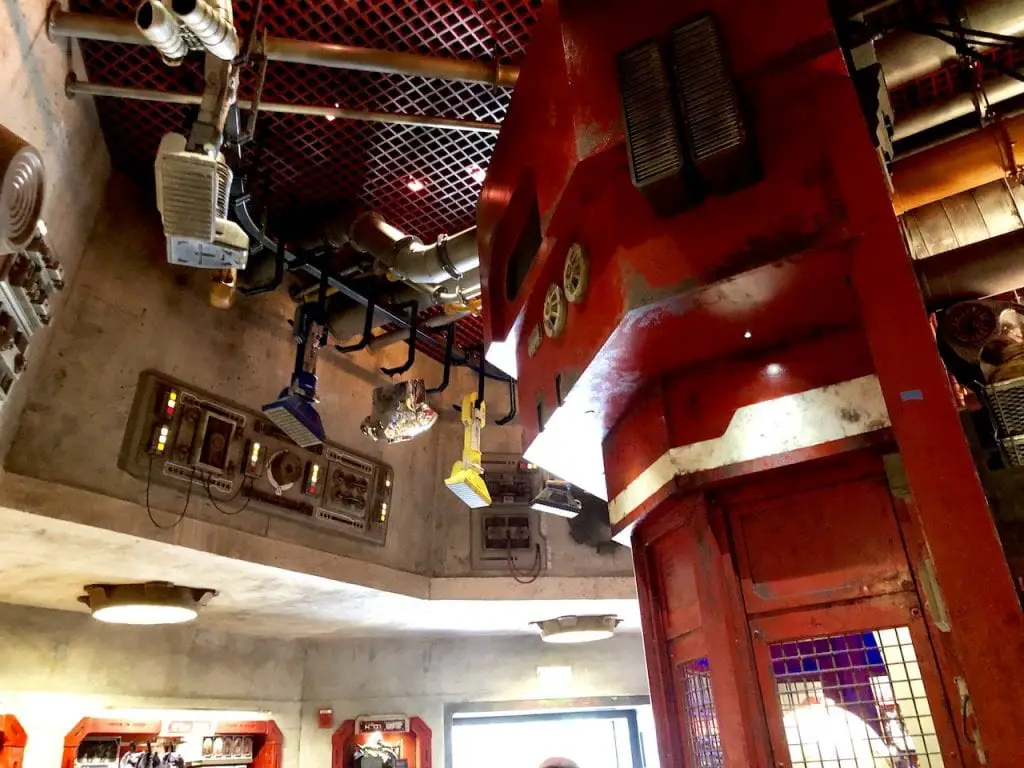 I think my mind was blown when we entered the droid factory. Gather your favorite pieces to fully customize your droid and go through the factory-like line.
We did not build one, but just the experience of being in the store was worth a visit!
Opening August 29, 2019
The feeling of immersion became even more apparent when we left the Star Wars: Galaxy's Edge. Walking back through the tunnel, we almost felt vulnerable coming out of our "bubble" and walking back into the park. That's when we knew that the land did an amazing job!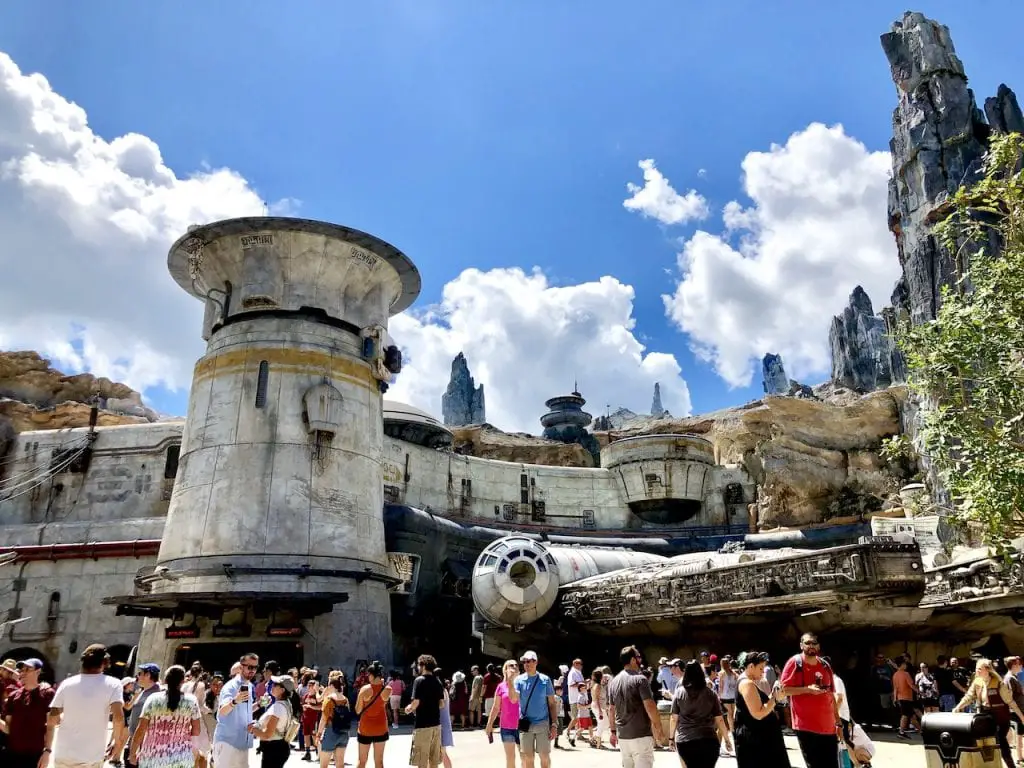 Star Wars: Galaxy's Edge opens in a short few weeks and it should be on everyone's wish list – whether you are a die-hard fan or haven't seen a single movie. Even if it is "just" for the immersive experience and the amazement at the amount of work that went into thinking and creating the land, you will find something to impress and amaze you!
Happy Star Wars' Days ahead!
---
Pin this for later!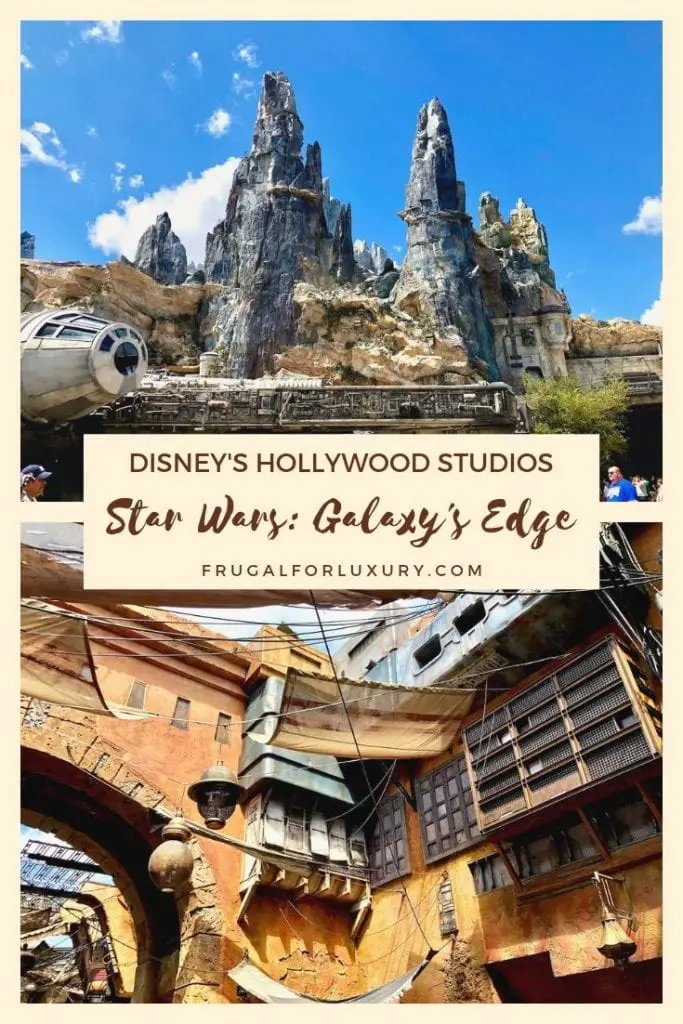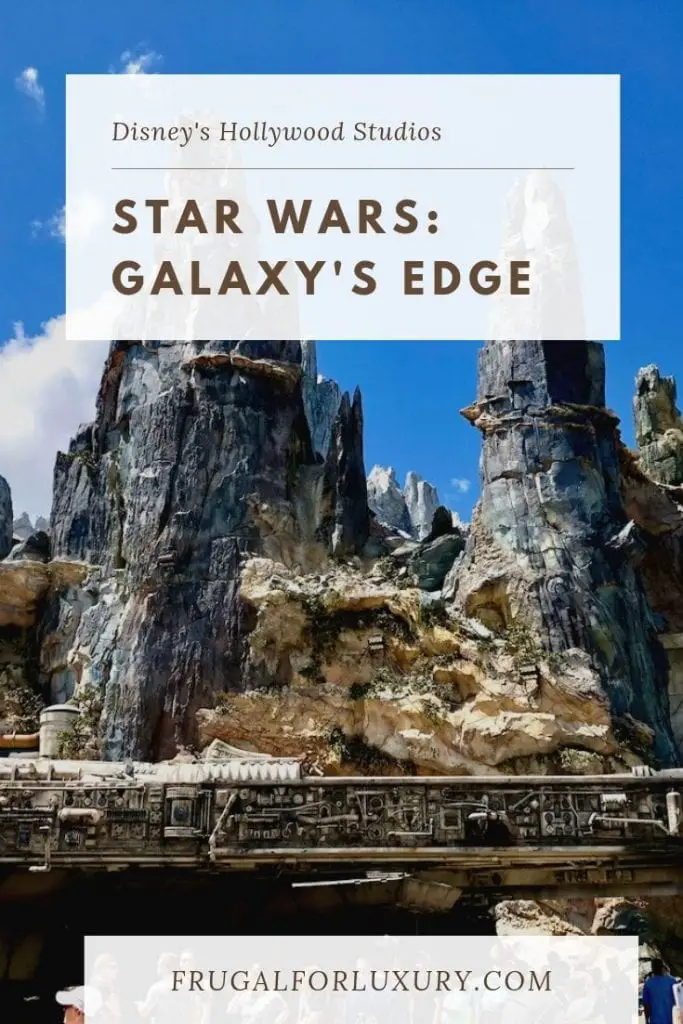 ---
Related articles you will enjoy:
FAMILY FUN AT AULANI – A WEEK AT DISNEY'S HAWAIIAN RESORT & SPA
HE ULTIMATE DISNEY WORLD PACKING LIST FOR FAMILIES
20 FREE THINGS AND EXPERIENCES AT DISNEY WORLD
If you enjoy reading us, make sure to sign up for our newsletter below!