Would you be surprised if I told you that the best – most comprehensive, worry-free, and cheapest – option to road trip Europe is NOT to rent a car?
But instead to lease one?
We've done it. We've loved it. And I will tell you all about the best alternative to car rental when road tripping Europe, as known as the TT Program.
Who Is Eligible For The TT Program?
Growing up in France, I often saw those red license plates marked "TT". My parents always explained that those vehicles belonged to tourists visiting Europe.
So when we looked at an option for our 3-month road trip through Europe, we wondered whether we could go the TT way.
And the answer was yes for us. In fact, it was a no-brainer!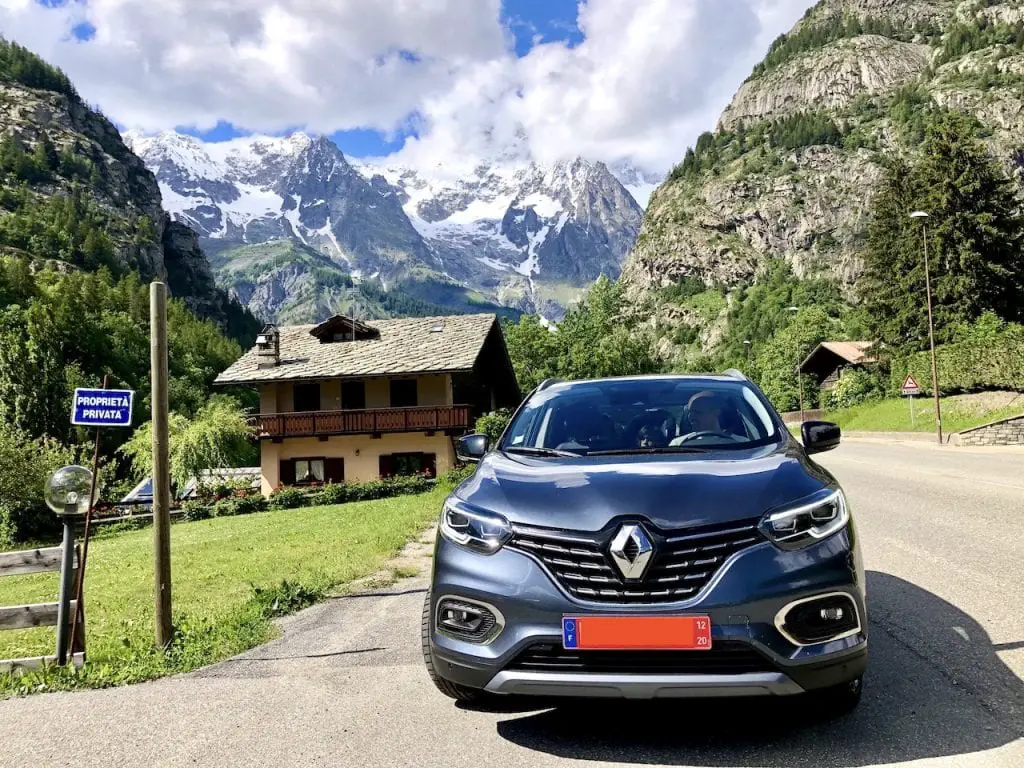 If you meet the following requirements, you will also be eligible for the TT program:
you plan on needing a vehicle for 21 days to 6 months
you are a resident outside the European Union (or in the French overseas departments and territories)
as long as you meet the above criteria, having a European passport does NOT make you ineligible!
you spend less than 185 consecutive days in Europe each year
you are over the age of 18 and had a driver's license for over a year by the pick-up date
What Is The TT Program?
Renault Eurodrive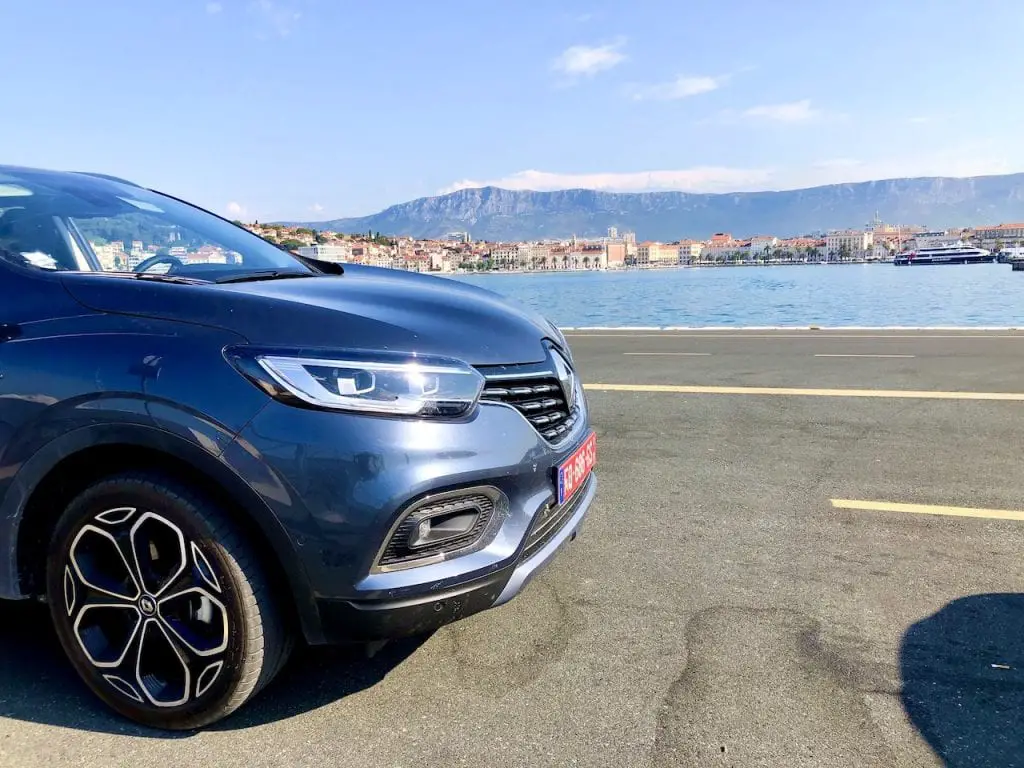 I grew up driving in Renault cars exclusively and it is certainly my favorite French car brand. I can only recommend Renault for the quality and convenience of its vehicles.
When choosing the Renault Eurodrive TT Program, you can choose to lease any model from the Renault or Dacia lines, giving you a large selection of vehicles that will fit your needs from a smaller city car to a large family van.
Tax-Free Leasing
The TT program is a tax-free car leasing program. The car will be in your name and you will be the legal owner of the vehicle. At the end of the lease, simply return the vehicle to Renault. The tax-free benefit comes with the fact that you are a non-EU resident. It also saves you a ton of money versus the regular car rental system.
New Vehicle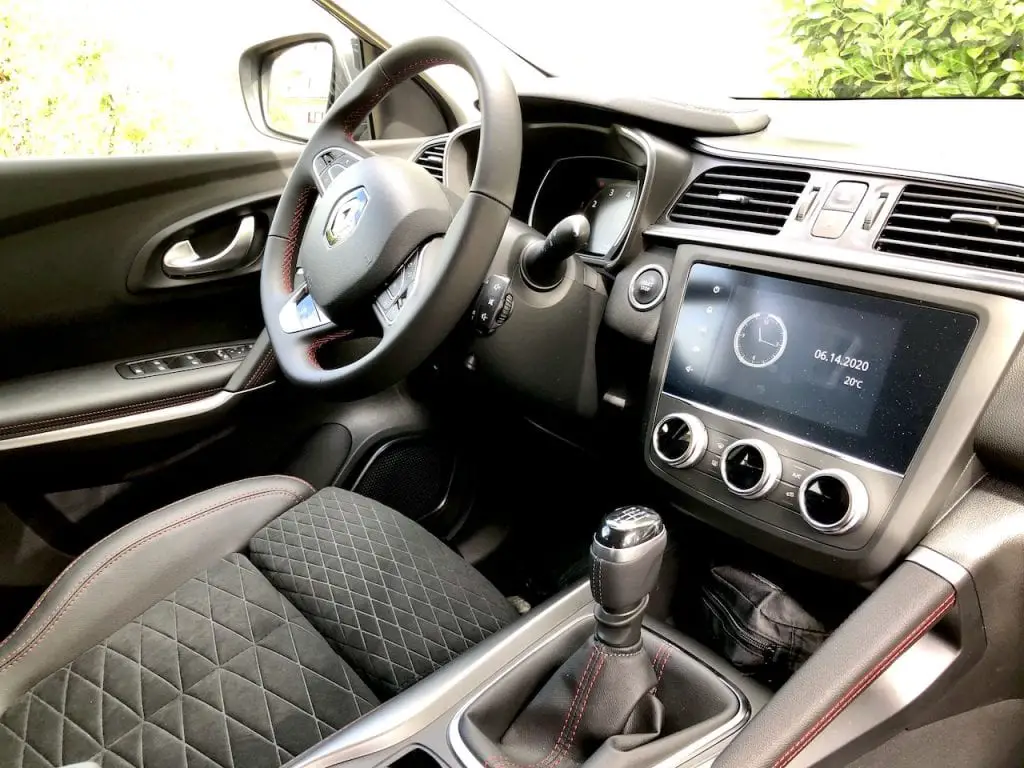 Who doesn't like the smell of a new car? When you lease a car with Renault Eurodrive, you receive a brand new vehicle of the latest model! You will be the first owner and driver of the car!
Pick-Up / Drop-Off Flexibility
Choose from 29 pick-up / drop-off centers in Europe, from Amsterdam to Rome. Most car rental companies will charge insane fees for returning a vehicle in a foreign country. When looking at a 15-hour rental from Germany to France, I was quoted at 1,400 EUR… With Renault Eurodrive, choose to pick-up and drop-off your vehicle wherever convenient, with 29 centers around the continent!
Change Of Hearts?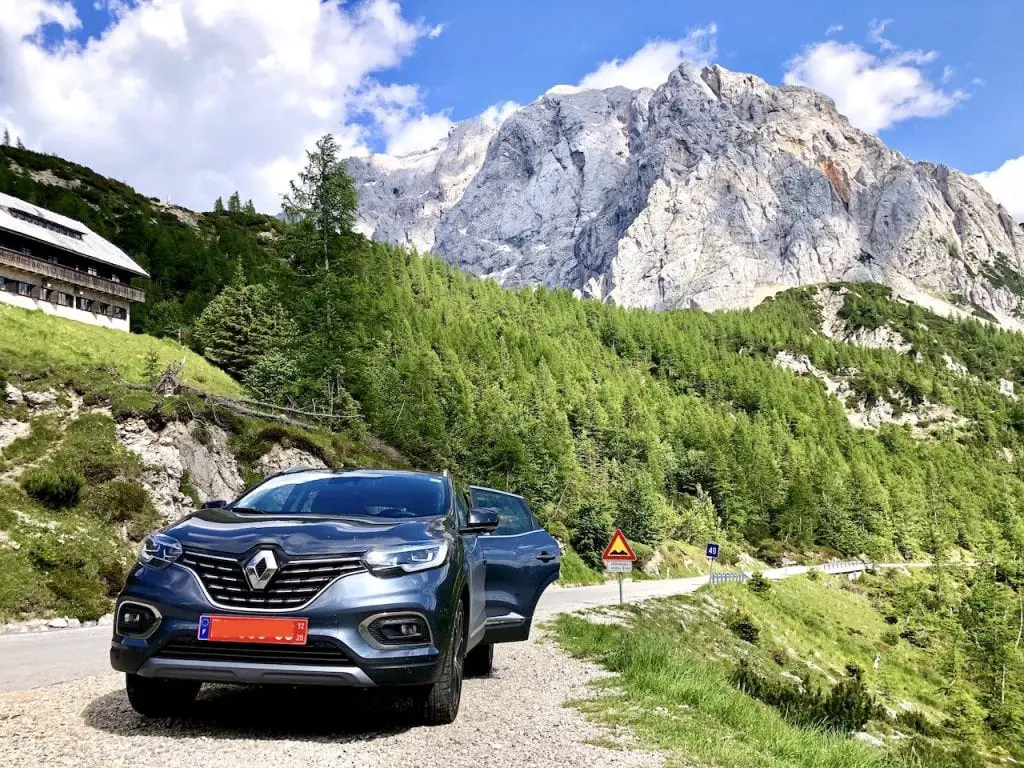 Do you need to shorten your trip?
You will be reimbursed for the unused days minus a 10-day penalty, and you will be charged a minimum of 21 days.
How about a change of itinerary?
Simply contact and make an appointment with your drop-off center 3 working days before the agreed drop-off date. More info HERE.
Extending your trip up to 6 months?
You can extend your lease for 40 EUR / day on a Renault model and 30 EUR / day on a Lancia.
Unlimited Kilometers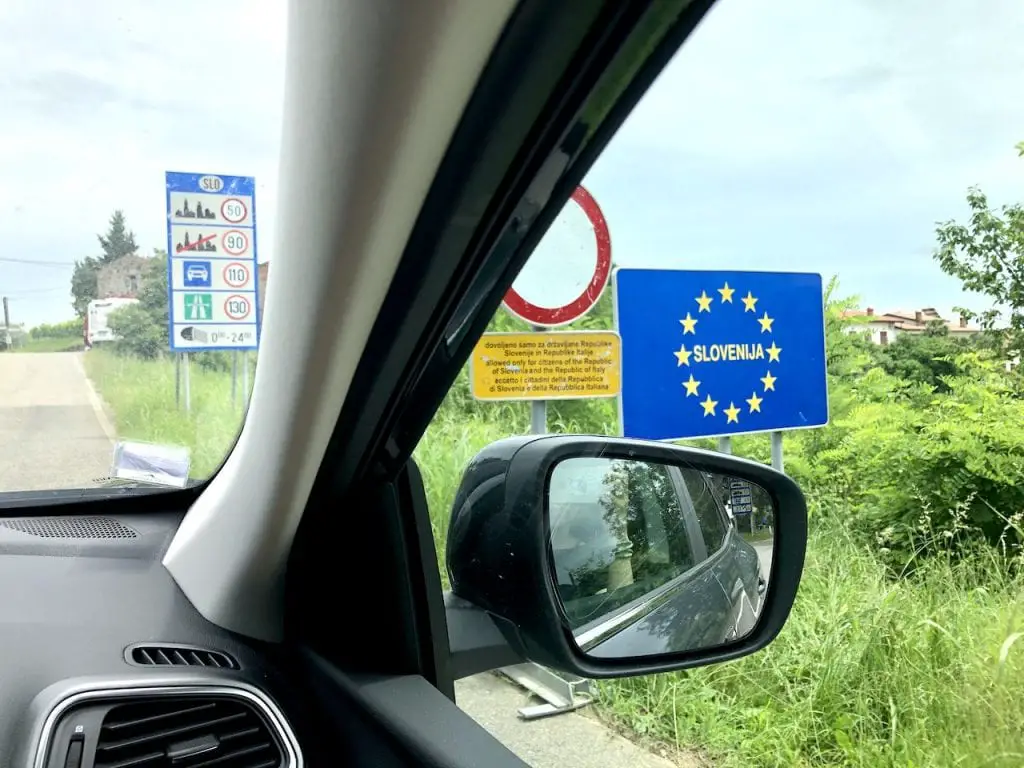 Another amazing perk of the TT Renault Eurodrive program is the chance to travel as far as you'd like with the vehicle. With a whole continent and up to 6 months ahead of you, you can hit the road running and plan on knowing Europe better than most of its residents by the end of your trip!
Included Zero-Deductible Insurance
I wish I could tell you that you won't need to file an insurance claim… but should the need arise, the included zero-deductible insurance is a life saver!
We unfortunately had our car broken into in Rome. The back window was smashed and needed to be replaced. Some of our bags were stolen, which was fairly traumatic and I can't tell you how thankful we were for Renault handling everything! Christian took the car to a nearby Renault dealership and the next day, our car looked as new. We did not have to advance any money, Renault Eurodrive took care of every little detail in the background and even asked if we needed a car rental for the day (free of charge of course)!!
Insurance Coverage In Countries Not Normally Included
The included insurance covers you and the vehicle in 42 countries!!! This was a key selling point for us. We knew we wanted to travel through about 22 countries, some of them considered at too-high of a risk for regular car rental companies.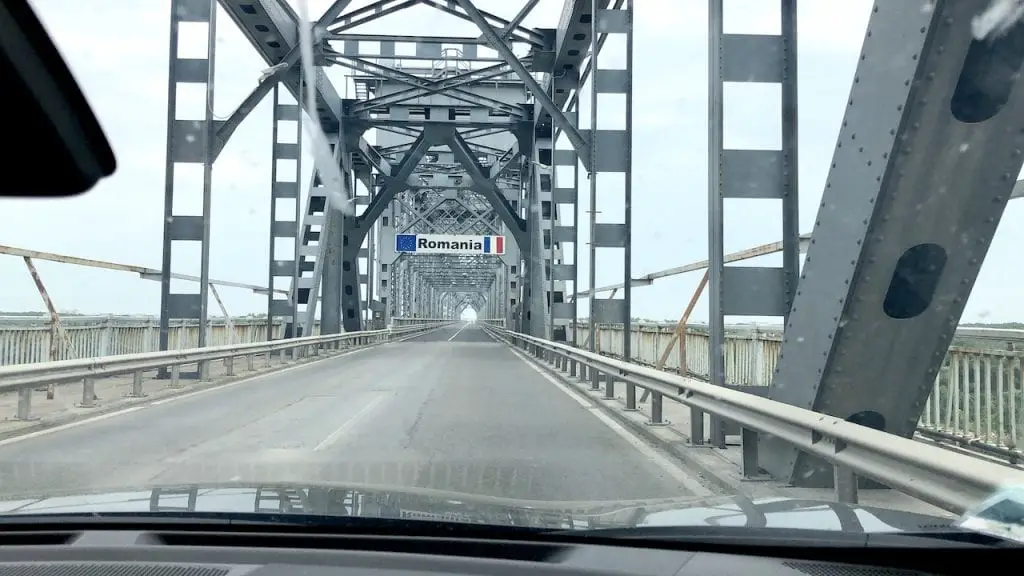 If you're thinking about visiting the beautiful countries of Bulgaria, Romania, Hungary, etc., Renault Eurodrive is pretty much your only choice! There are only very few countries not covered by the insurance, and they're probably countries you wouldn't want to visit anyways. But with 42 countries on the list, it is safe to say that you can see nearly all of Europe safely!
Find HERE the list of covered destinations.
24/7 Roadside Assistance
Nothing like needing roadside assistance in a foreign country… travel with total peace of mind. You are given a phone number to call in case of an issue, no matter your location and the time of day… or night!
GPS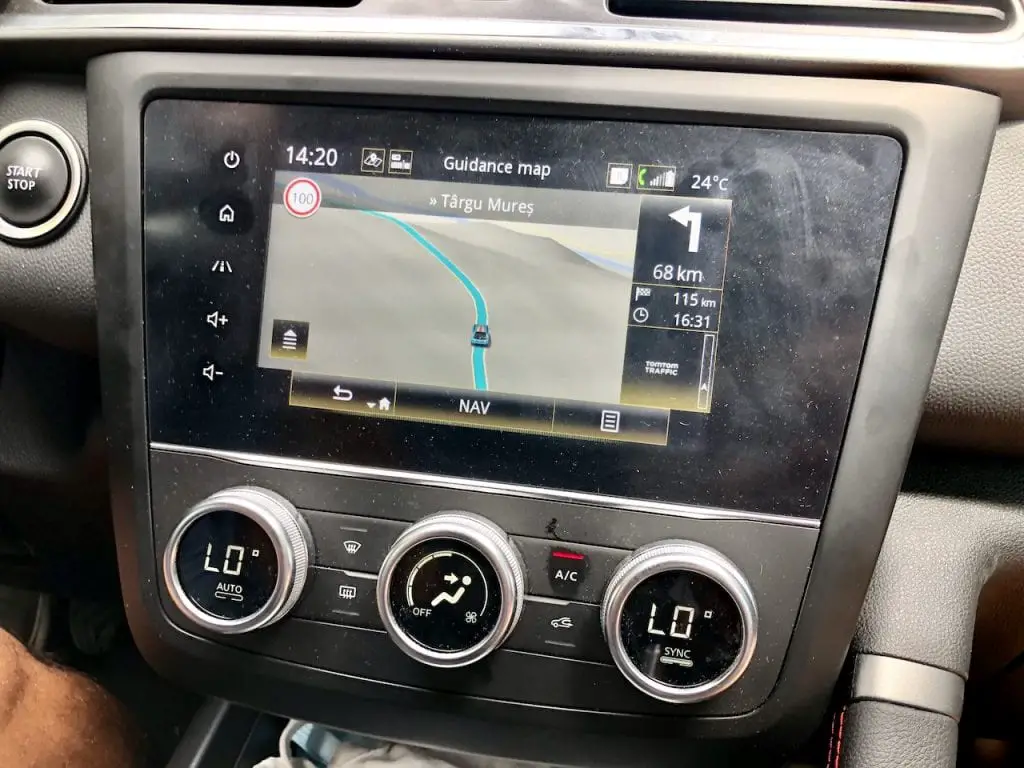 I love that all vehicles leased as TT through Renault Eurodrive come with a built-in European GPS. You won't need to rely on data or offline downloaded maps during your trip!
Additional Drivers
Both spouses are automatically added as drivers of the vehicle, but you can add your kids or parents as additional drivers at no charge. There is also no surcharge for young drivers.
OK To Travel By Ferry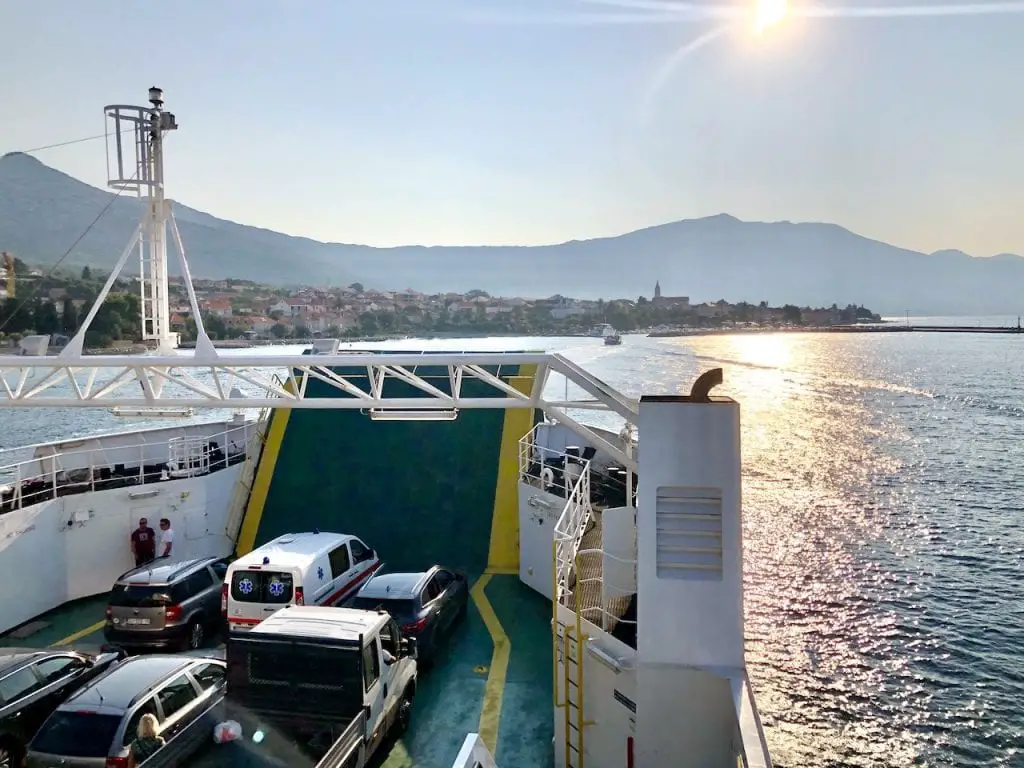 After traveling to New Zealand where most car rental companies prevent you from boarding the ferries… I was happy to see that there is no such restriction with Renault Eurodrive. We took multiple ferries without an issue, making the Europe road trip that much more rich and interesting!
What Else You Should Know
1- Plan Ahead
You will be getting a brand new vehicle straight out of the factory, which means that Renault will need a few days to order the car and get it out to your desired pick-up center. Make sure to give them at least 10 to 14 days to get it all taken care of. This is not a book-today-drive-out-tomorrow deal.
2- Car Maintenance
Note that you are responsible for the maintenance of the car every 10,000 kms. So if you plan on driving longer than 10,000 kms, you will need to take your vehicle to a Renault dealership for its required maintenance.
3- Car Title
If you give enough delay between reserving your vehicle and picking it up, you will receive the car title when redeeming the car. If like us, you only give a 10-day heads up and happen to travel during the most disturbing pandemic our world remembers…. the car title will be mailed to an address you provide. I highly recommend waiting for the permanent title in the mail before exiting the country. We left with the 1-month temporary paperwork and were barred from entering Montenegro. The border guard sent us right back to Croatia and we had to completely re-arrange our travel… But as I said, make your plans 3 or 4 weeks ahead of time, and you will leave the pick-up center with all permanent paperwork in hand!
4- Can I Purchase The Vehicle At The End Of The Lease?
Absolutely! You are given the option to purchase your vehicle at the end of your European vacation. Read everything about your options HERE, but if you plan on staying in France, you can expect an up-to-40% off discount on the price of the vehicle; and if you plan on exporting the vehicle from France to any foreign country or DOM-TOM, you will benefit from a tax free purchase!!
Note that if you plan of purchasing your vehicle, you should send in your request no later than 15 days before your contract ends. You will then receive a quote and decide whether you want to move forward with the purchase.
5- What Am I Responsible For?
You will be responsible for your gas, fines and tickets, tolls, vignettes, personal property inside the car, etc. Make sure to check each country's regulations before entering!
---
Pin this for later!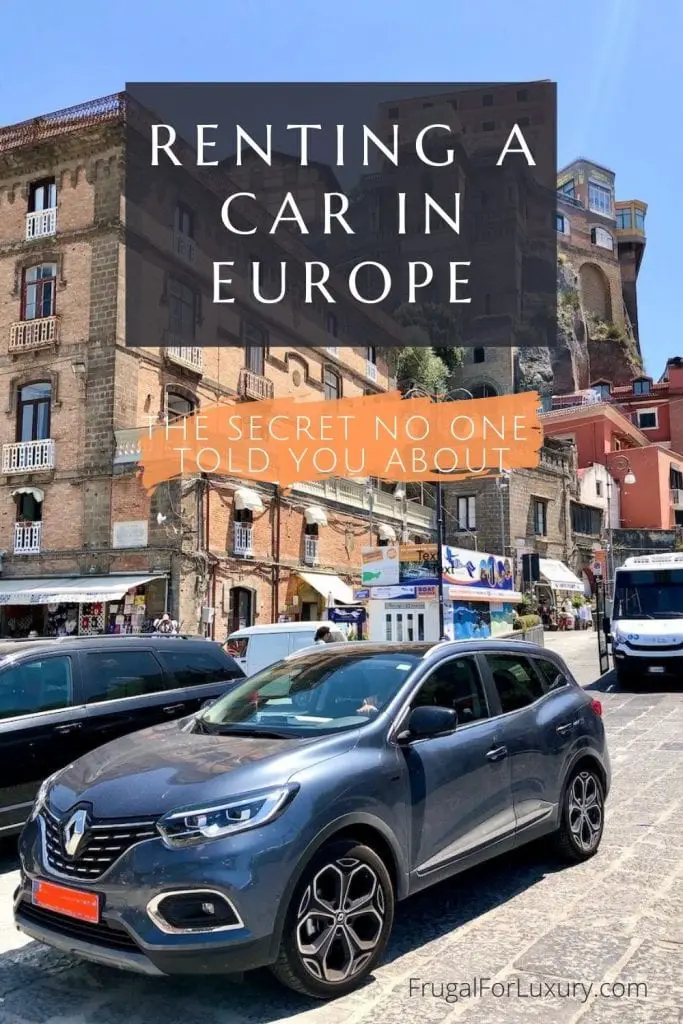 ---
Related articles you will enjoy:
GLADIATOR SCHOOL – BEST EXPERIENCE IN ROME WITH KIDS
8 TIPS FOR VISITING PLITVICE LAKES NATIONAL PARK WITH KIDS
HIKING PAKLENICA NATIONAL PARK WITH KIDS
If you enjoy reading us, sign up for our newsletter below!