After a first taste of Santo Antão the day before, we were more than ready to see more of the island!
Start Of Trek #2 Through Santo Antão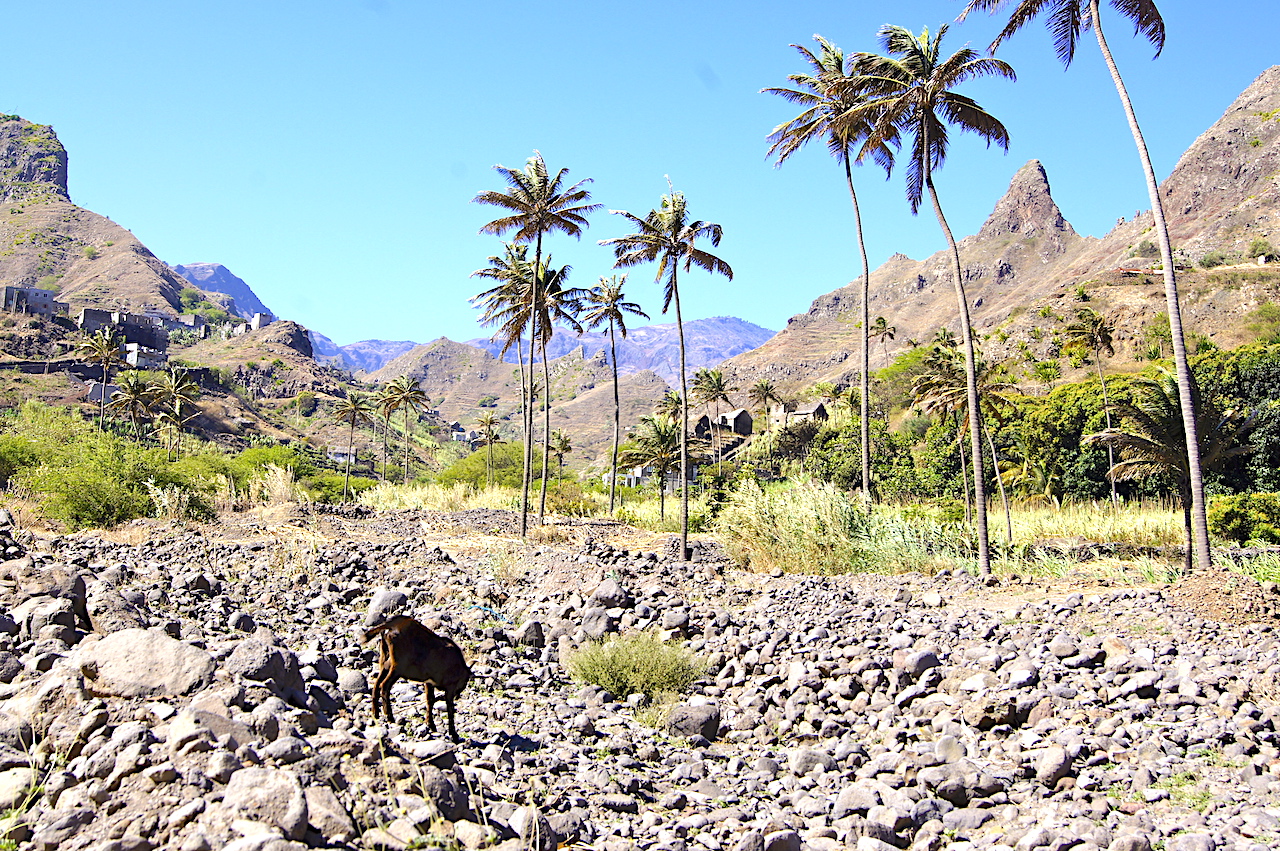 Our aluguer dropped us off at the end of a dirt road, right past Ribeira Grande. I wish I could give better indications of where exactly, but we were driven down unmarked paths and dropped off when our guide would tell the driver to stop. This was about 5-10 minutes inland from Ribeira Grande. And when your day starts with a view like this one, you just know grand things are coming!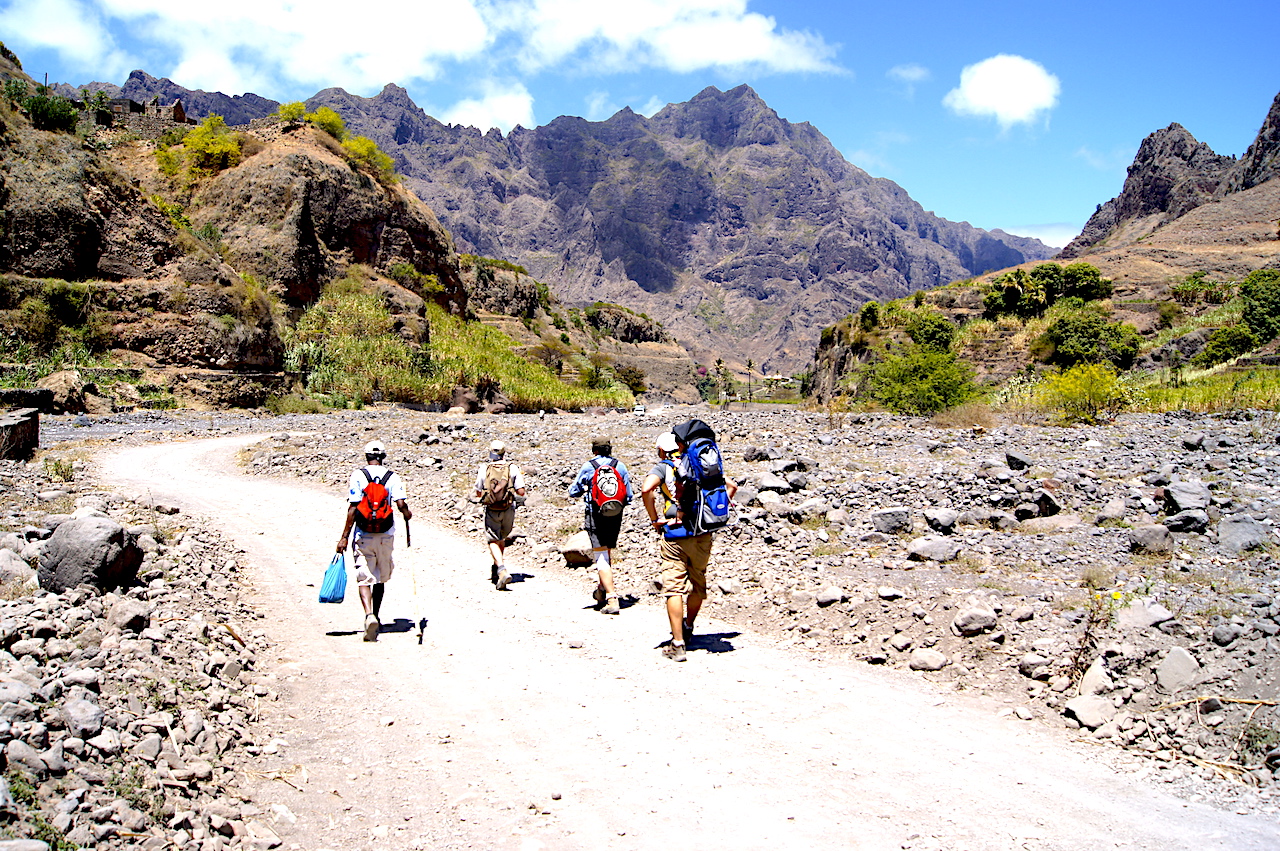 And so we started trekking. I forgot to mention an interesting point, for us planners, yesterday. When we got to Santo Antao and met our guide, we learned (to everyone's surprise) that our private tour involved 2 parties. The middle-aged couple from France was less than thrilled to see a pregnant woman and a toddler join their trip, and the feeling was shared. But hey, travel teaches you respect and openness and we embraced the situation. Turned out we all got along and enjoyed our adventure as a group of 5 🙂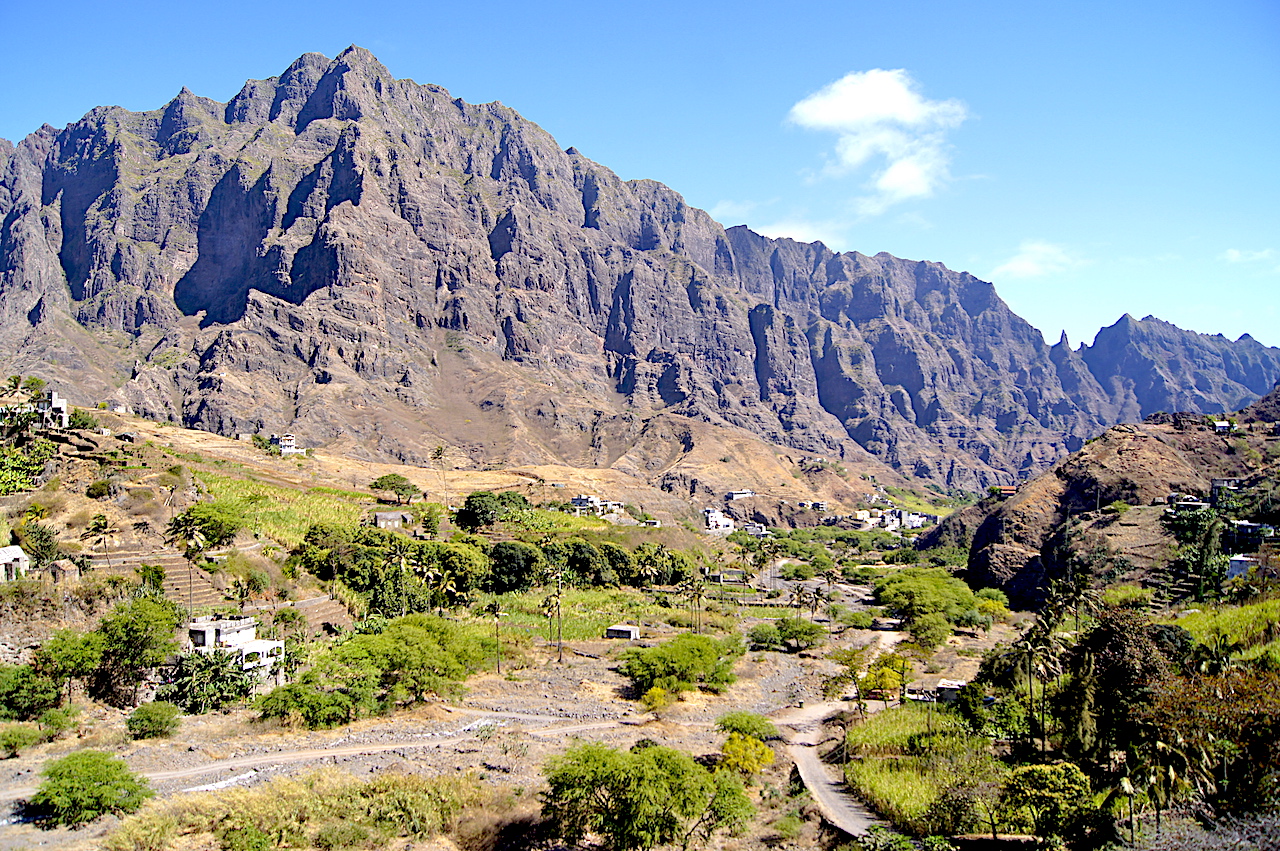 And when you witness such beauty, there is nothing worth complaining about!
Unexpected Encounters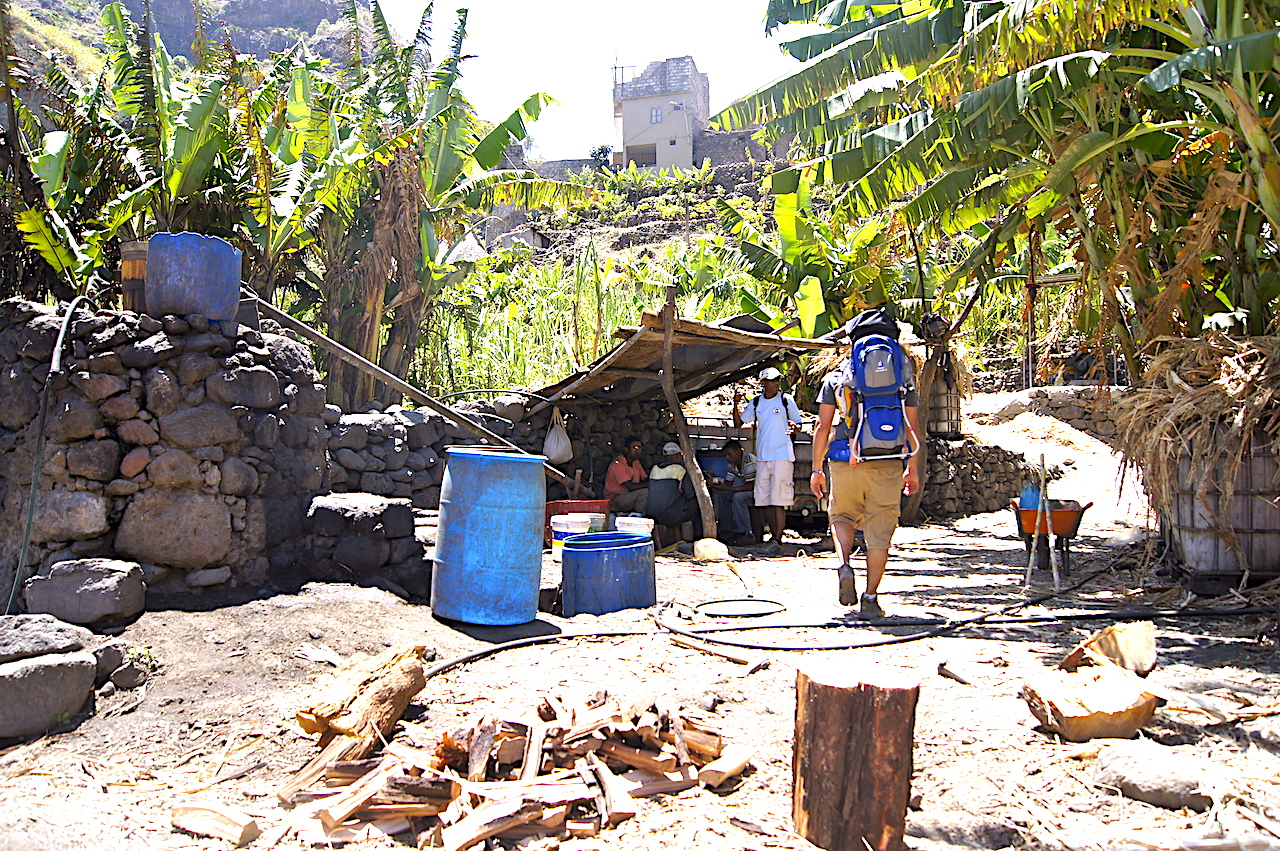 As I mentioned during day 1, we were about to see many distilleries! Sure enough, after just about an hour of walking, vapors of rum filled the air once more and we came upon another outdoor distillery. Look at the simplicity and beauty of their set up. They have abundant sugar cane and make rum and molasses anywhere flat enough! Our guide, in the blue t-shirt, knew everyone and everywhere we went, engaged in conversations and had us try local products all along!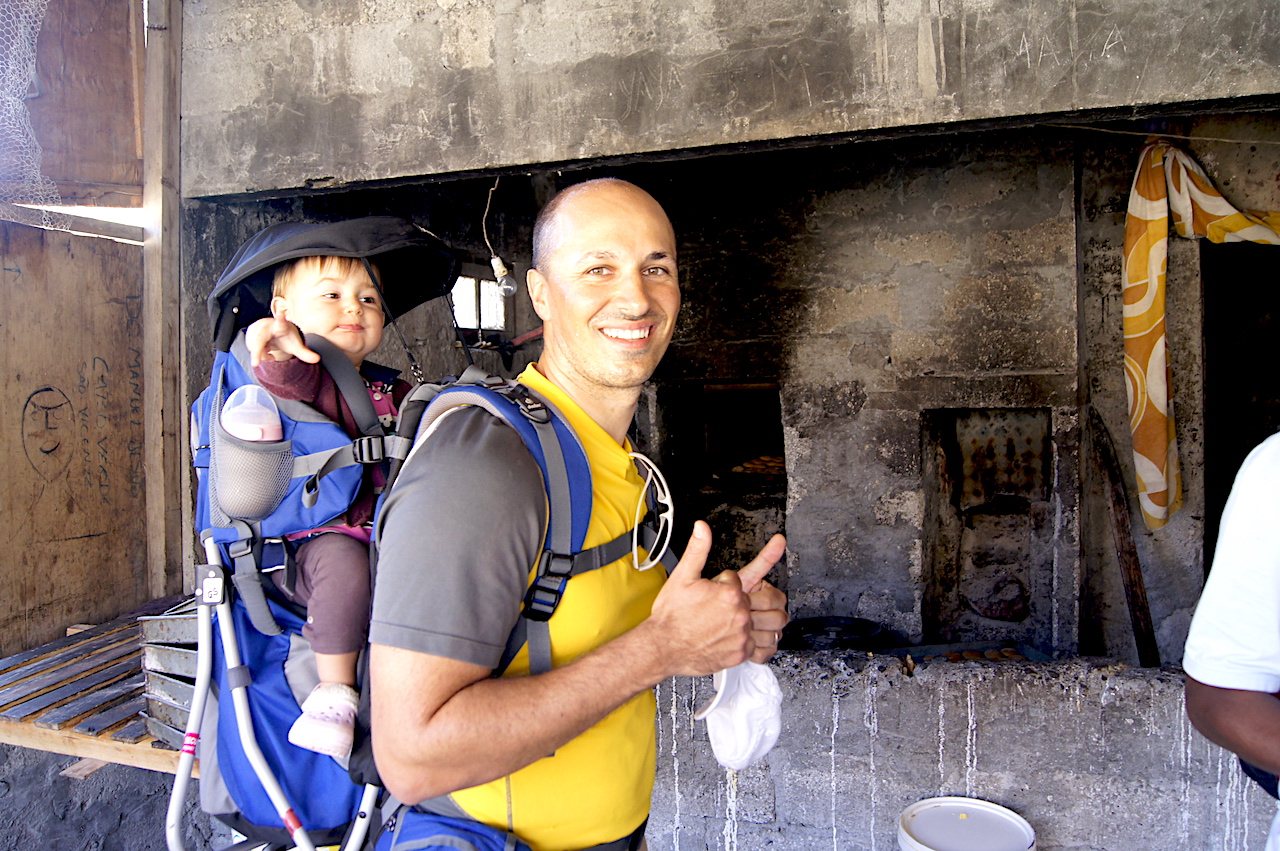 A few minutes later, we came upon a more elaborate one. There, the distilling happened inside a basic brick home. It was steaming hot and I'm sure the air was charged with alcohol. But what a cool experience! Definitely not something we were expecting when planning the trip!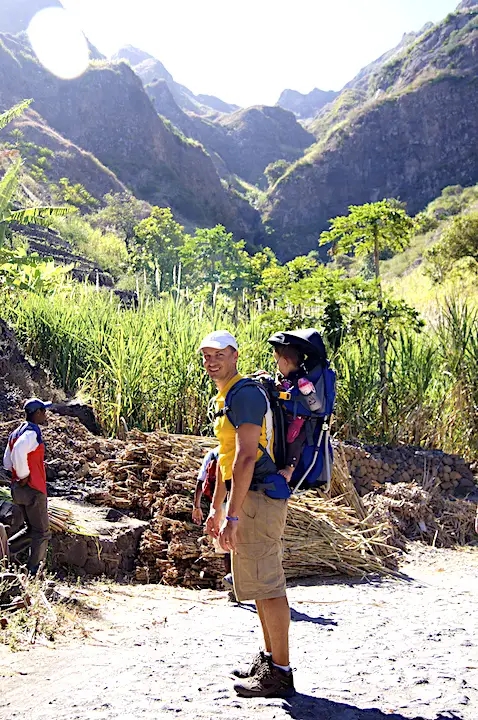 After a short break, the adventure continued and was about to get physical!
Up And Down We Went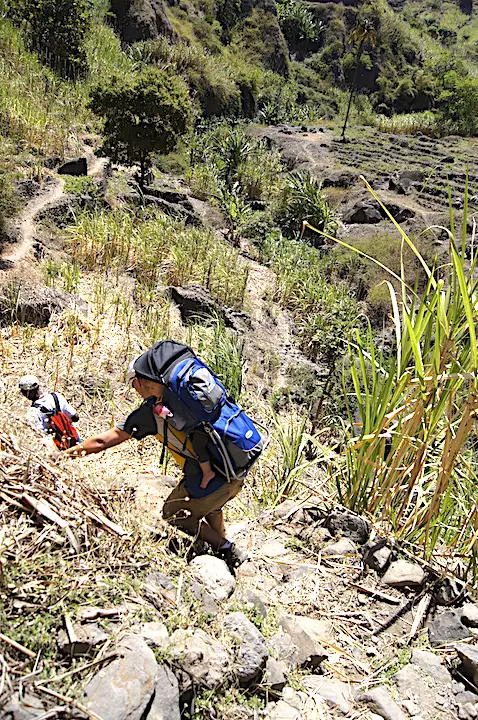 The volcanic island of Santo Antão is very steep. And for every bit we went down….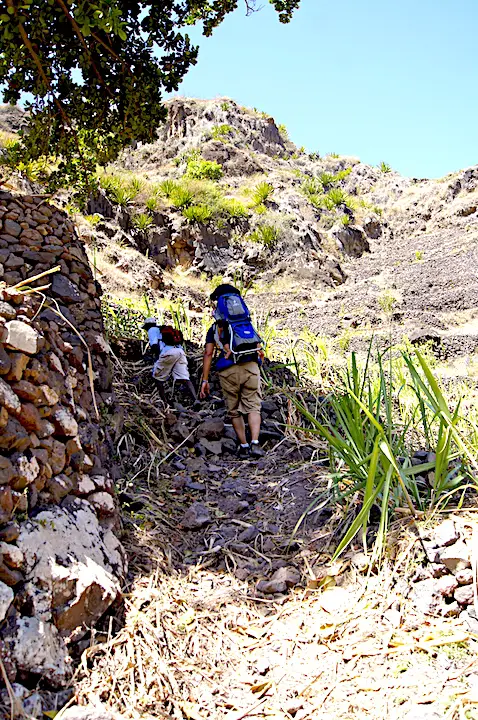 … we had to hike back up!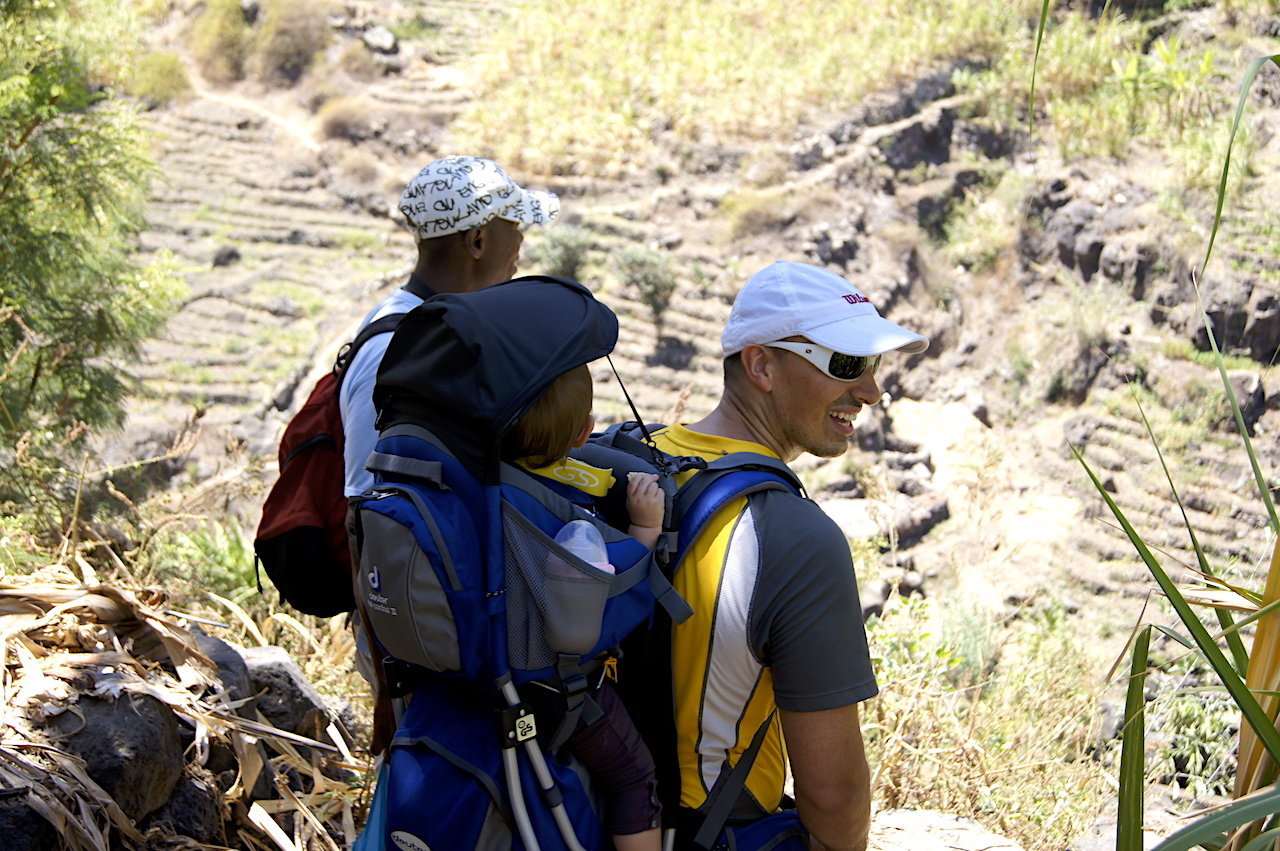 And since I couldn't help, this super-Dad did an amazing job at carrying Ava on his back. If you plan on hiking with a toddler, do not oversee a quality trekking carrier. We used our Deuter to hike Cape Verde, the Seychelles, and the Alps, and LOVED it! We trusted Deuter for the safety of our children and never had any doubts that our kids were safe and comfortable!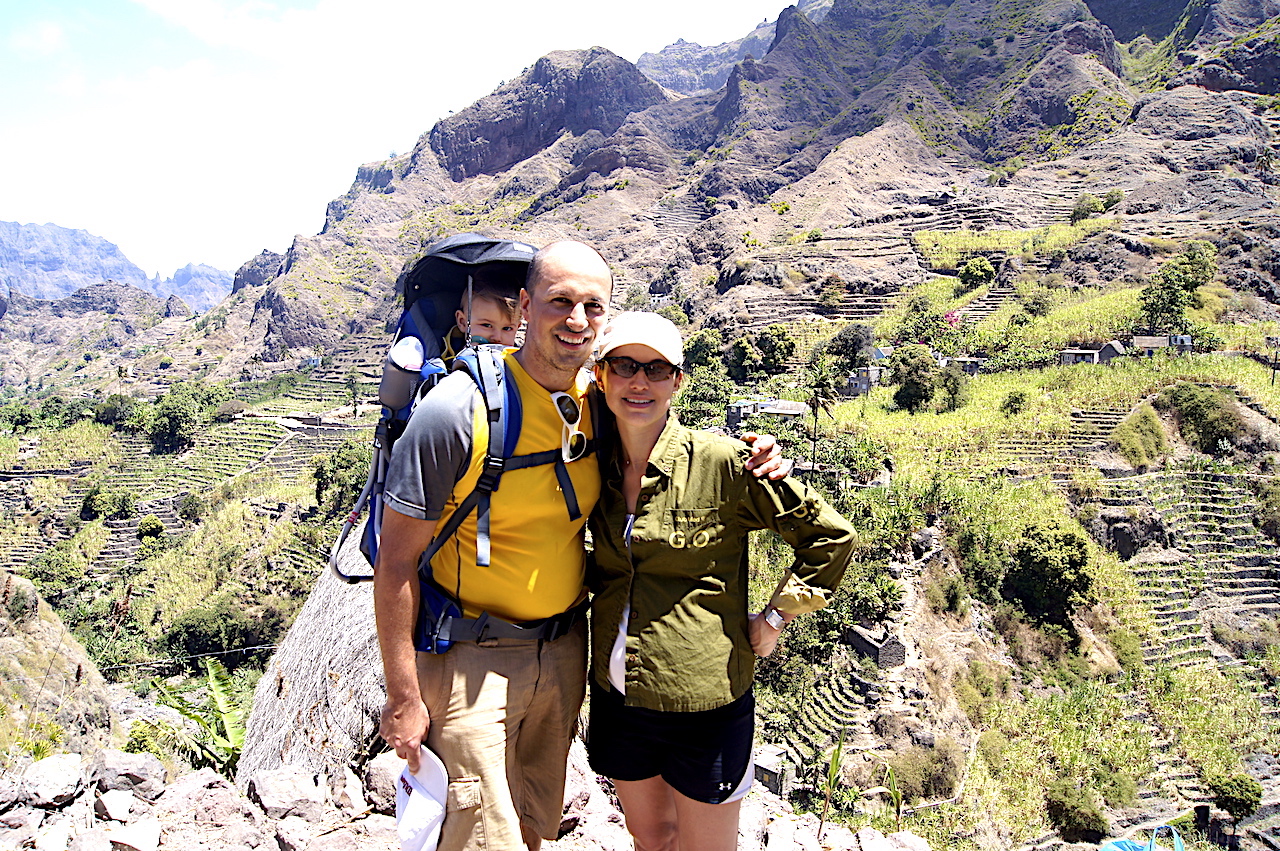 The People of Cape Verde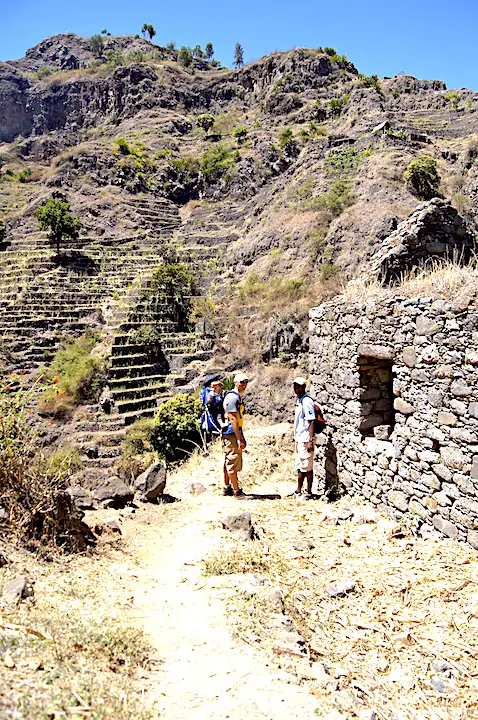 We came across many abandoned agricultural houses on our adventure.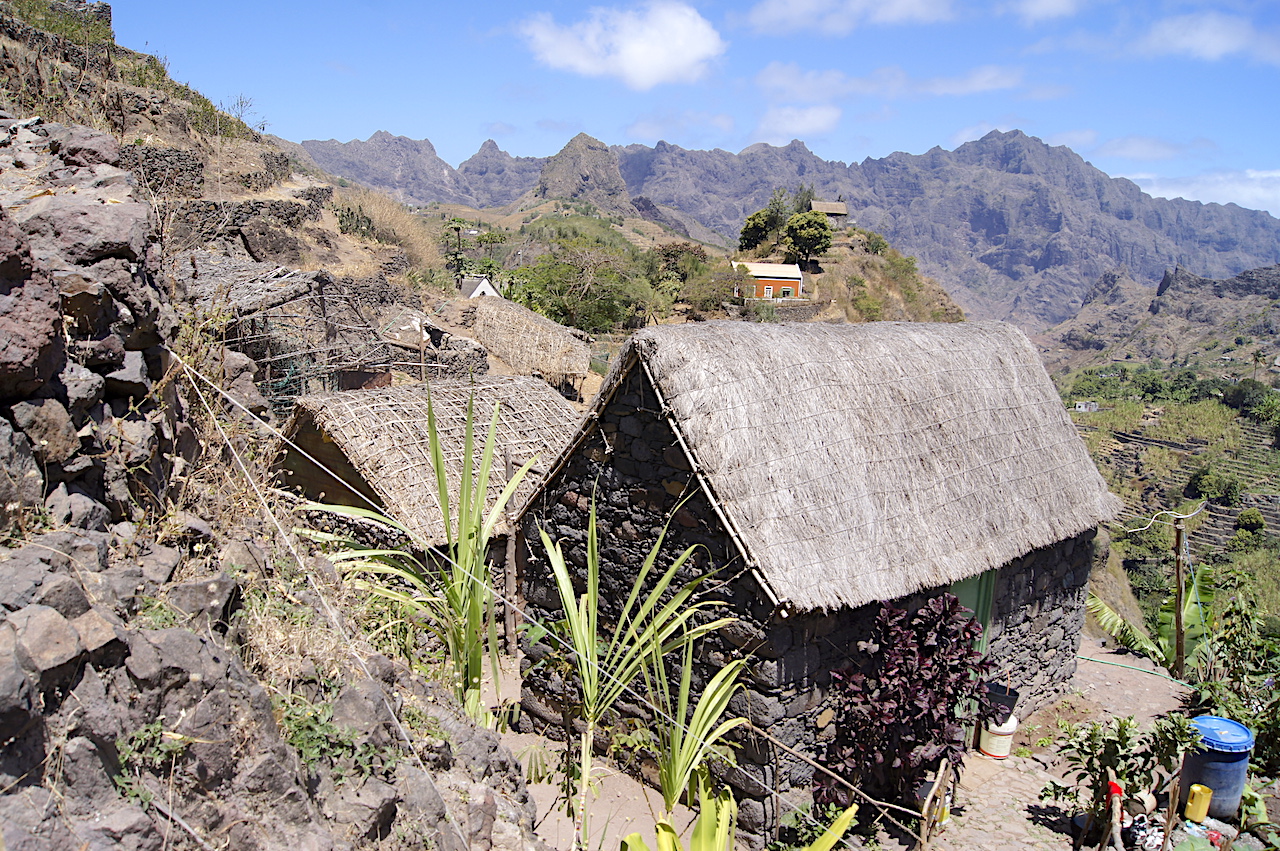 The mountains of Santo Antao are not very inhabited. Accessibility is a huge issue, since most of it is done by foot, and I am assuming that anyone living in the mountain eats what they grow since the closest convenience store is several hours away.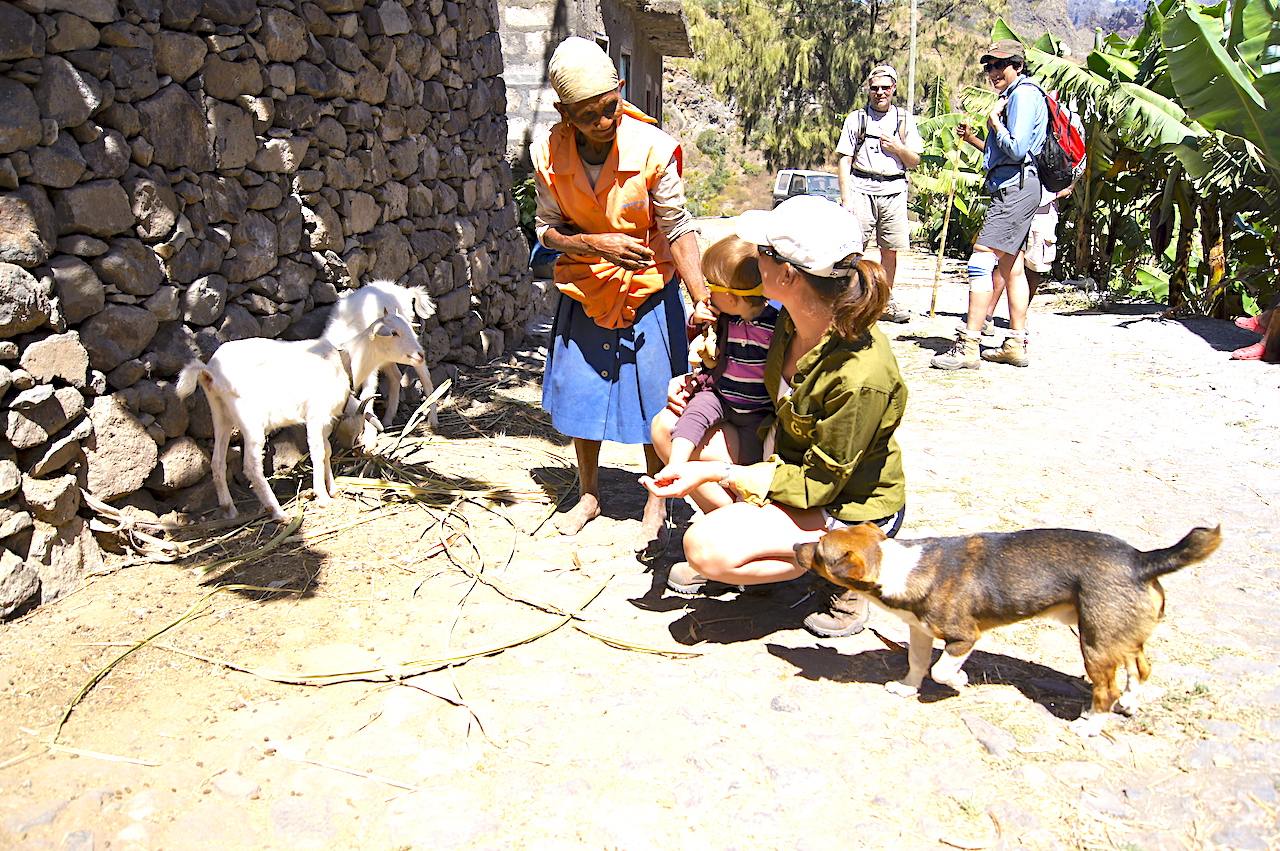 We did come across a little settlement of 5 or 7 houses on our second day. This lady was amazing. She told us she was 80 years old. She was so surprised to see a baby with us and she had to touch her and asked to carry her.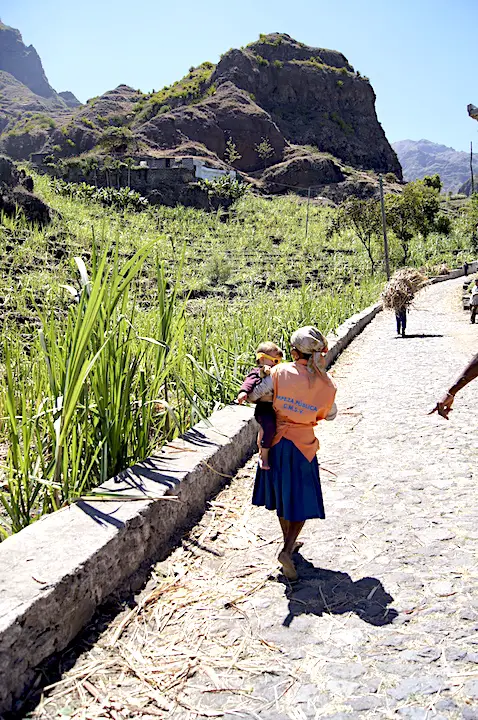 And so she went with us, barefoot, carrying a toddler half her size and probably nearly as heavy as she was. What a trooper! She just loved interacting with Ava and she walked over a mile with us. The people of Cape Verde are so genuine and amazing. We loved getting to know them!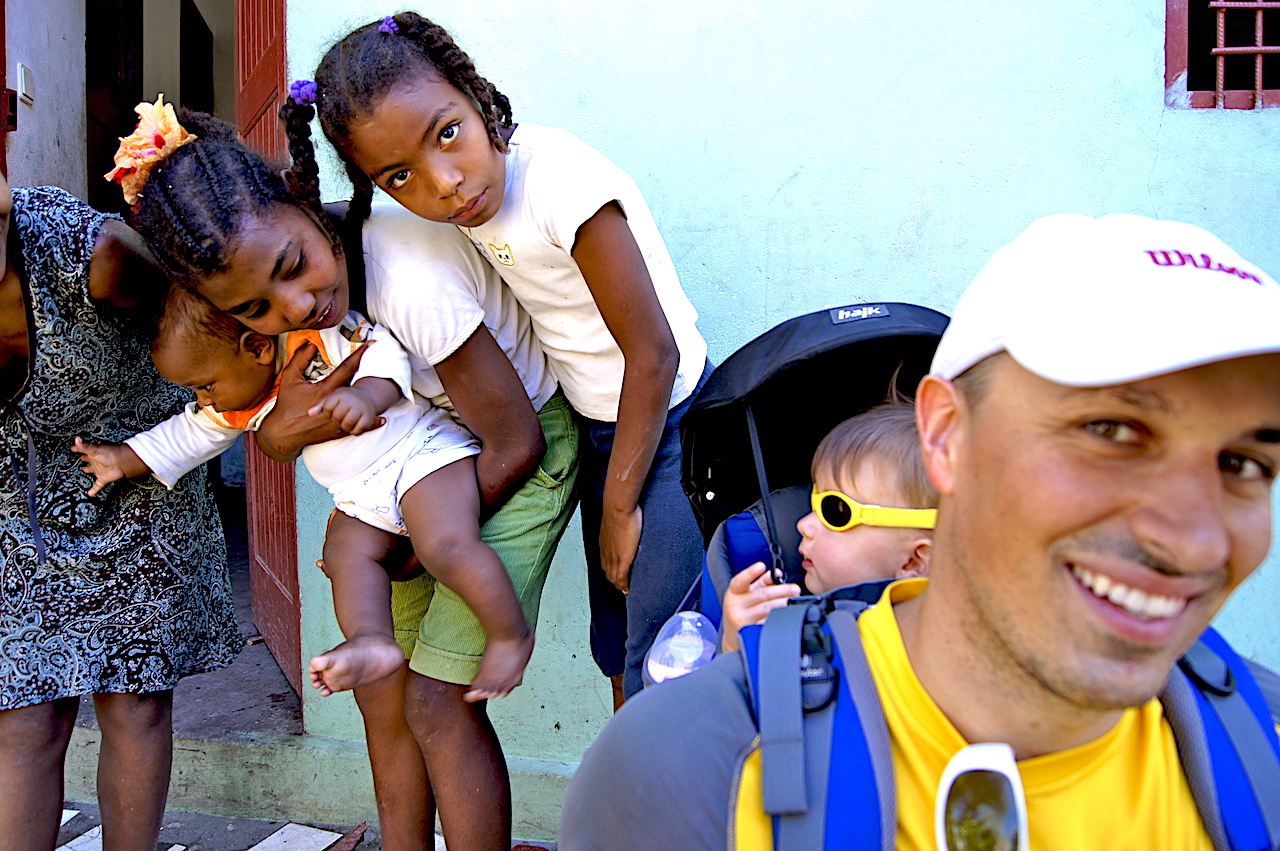 Back Down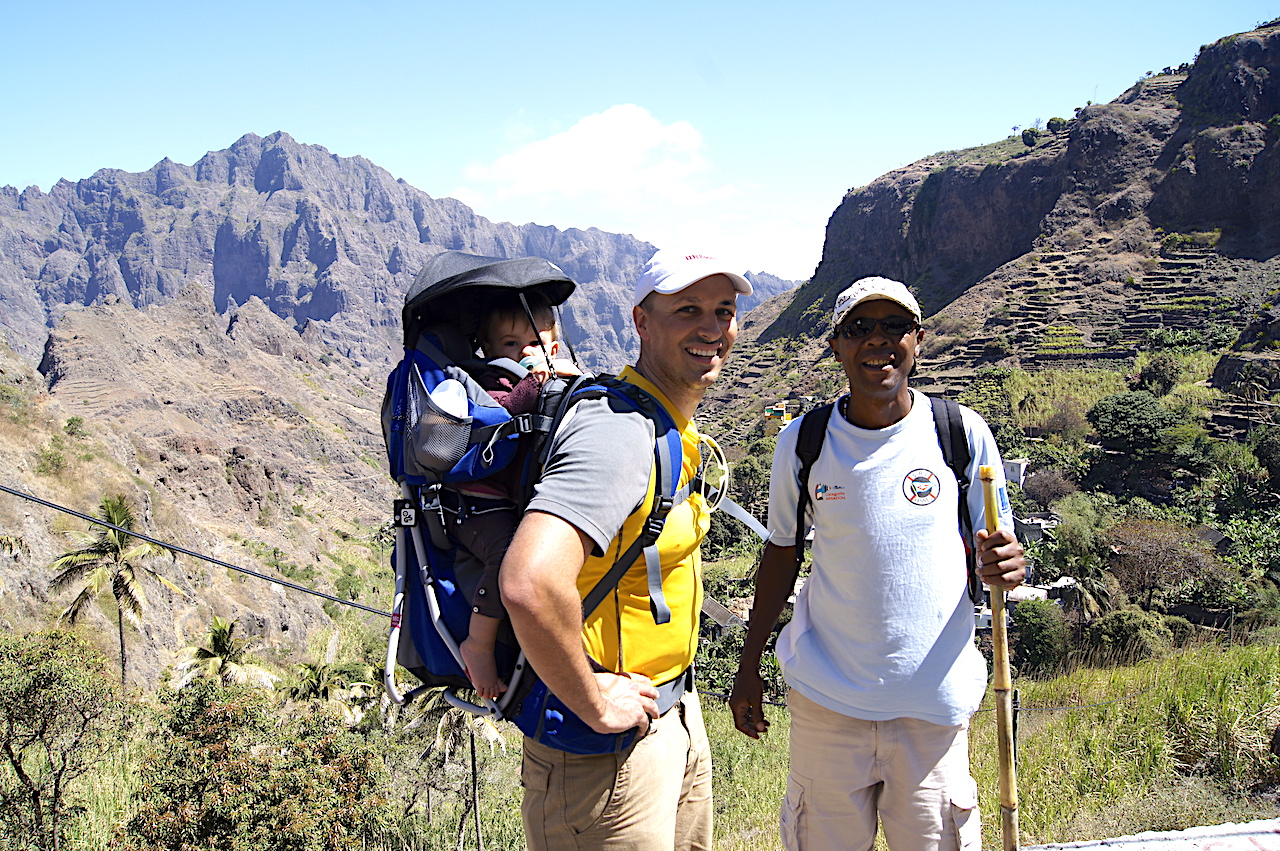 As we reached the end of our second day of trekking, we soaked up all of the beautiful landscapes one last time.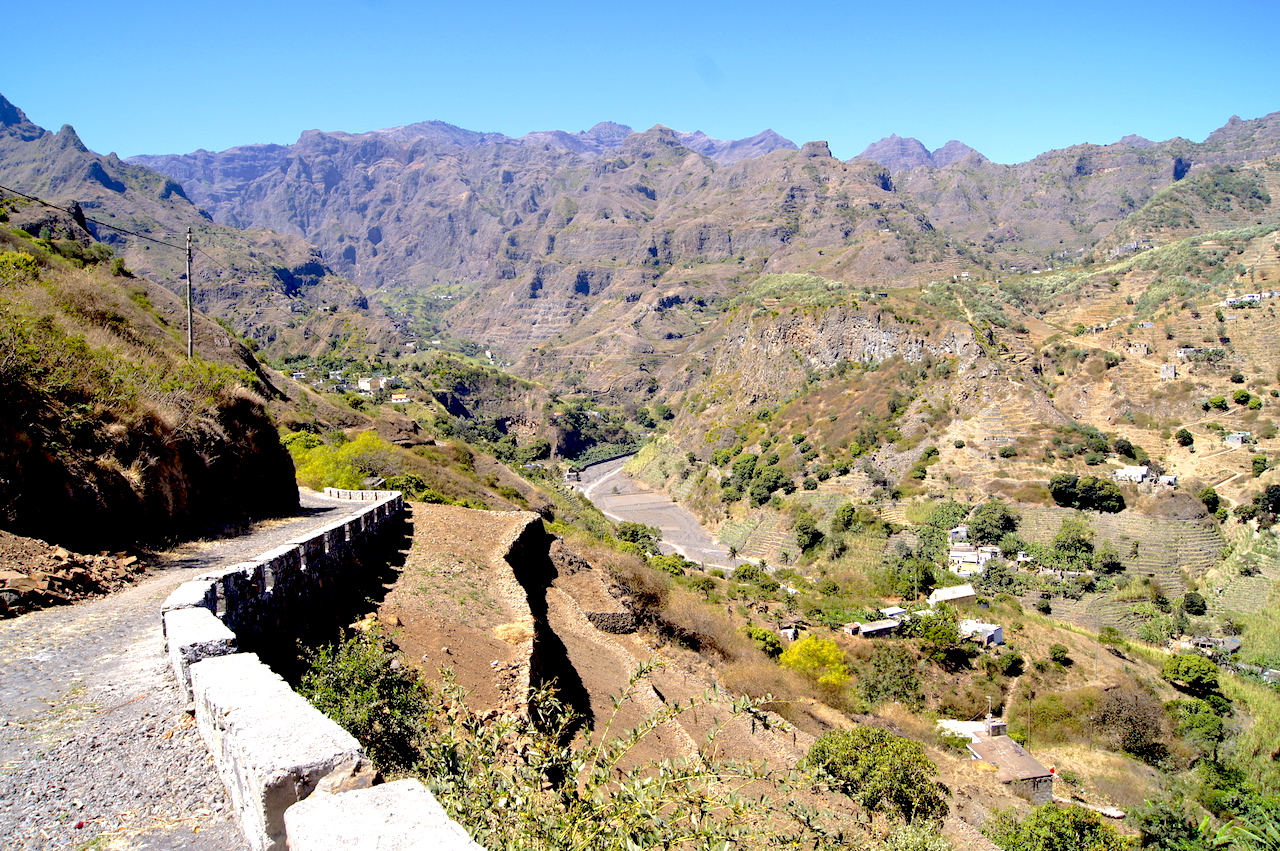 We had walked for nearly 6 hours, in fairly precautious conditions at times, but we came back with smiles in our hearts and beautiful images in our eyes!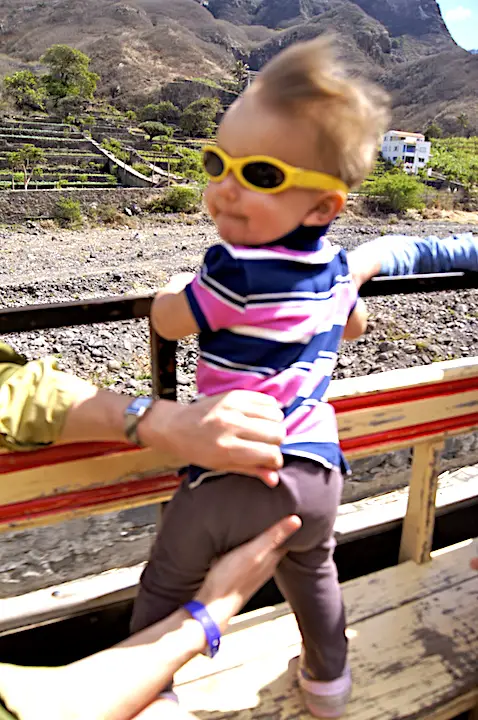 The aluguer was waiting for us at the end of the hike, in a very different location than where he had dropped us off. For those wondering about transportation in Cape Verde, aluguers are generally 2 wooden benches in the back of a pick-up truck. No buckles, no car seats – you travel as the locals do (and try to keep your toddler from jumping over board!)!
End of day in Ponta do Sol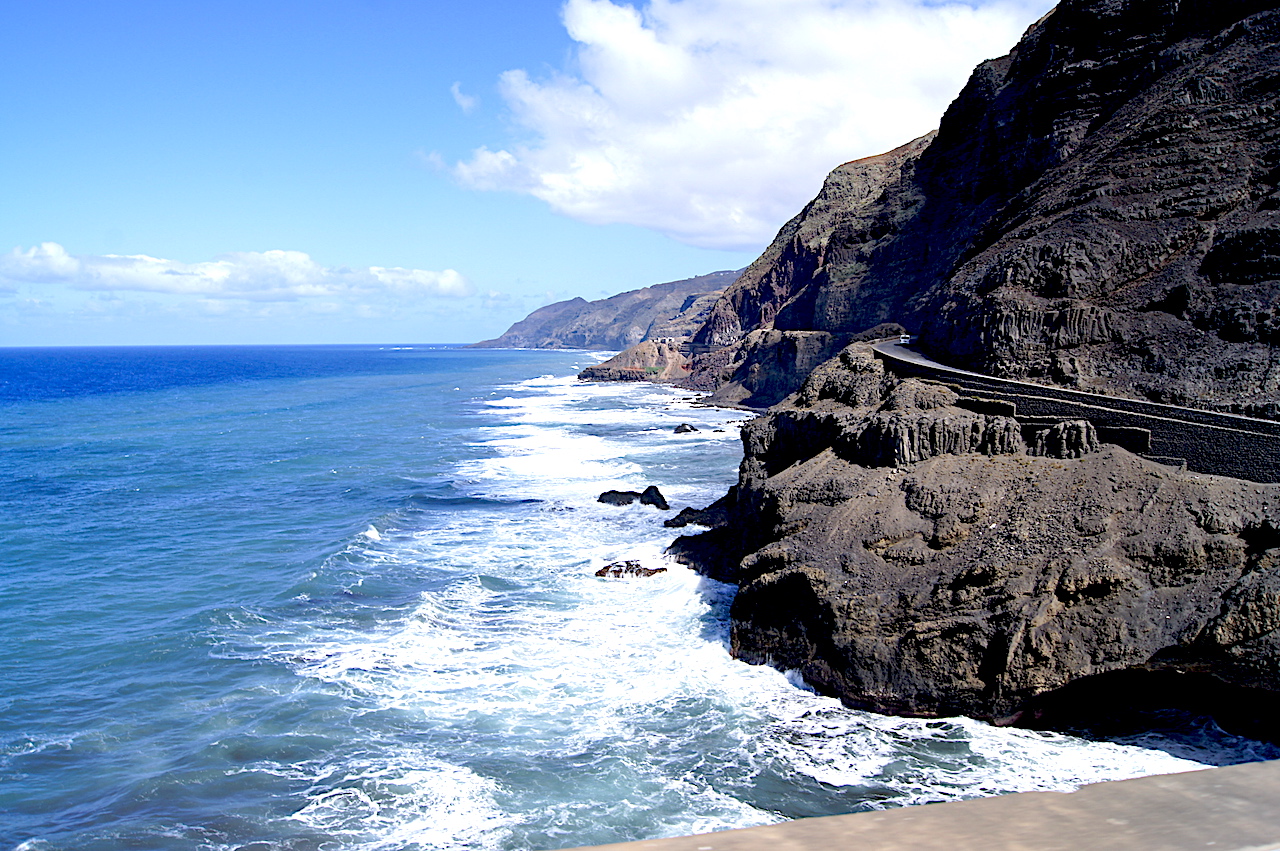 The coastal road between Ribeira Grande and Ponta do Sol is magical. The volcanic rocks fall into the strong, deep blue, ocean. The island, in the middle of the Atlantic, is fairly windy near the coast and the white waves come crashing against the black rocks with force and beauty….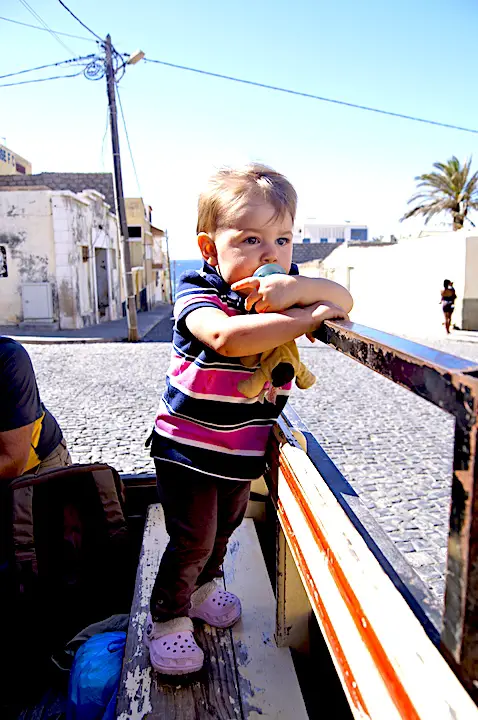 Back in Ponta do Sol, after a pit stop at the only convenience store in town, we headed back to the house for a quick shower before heading back to walk the town.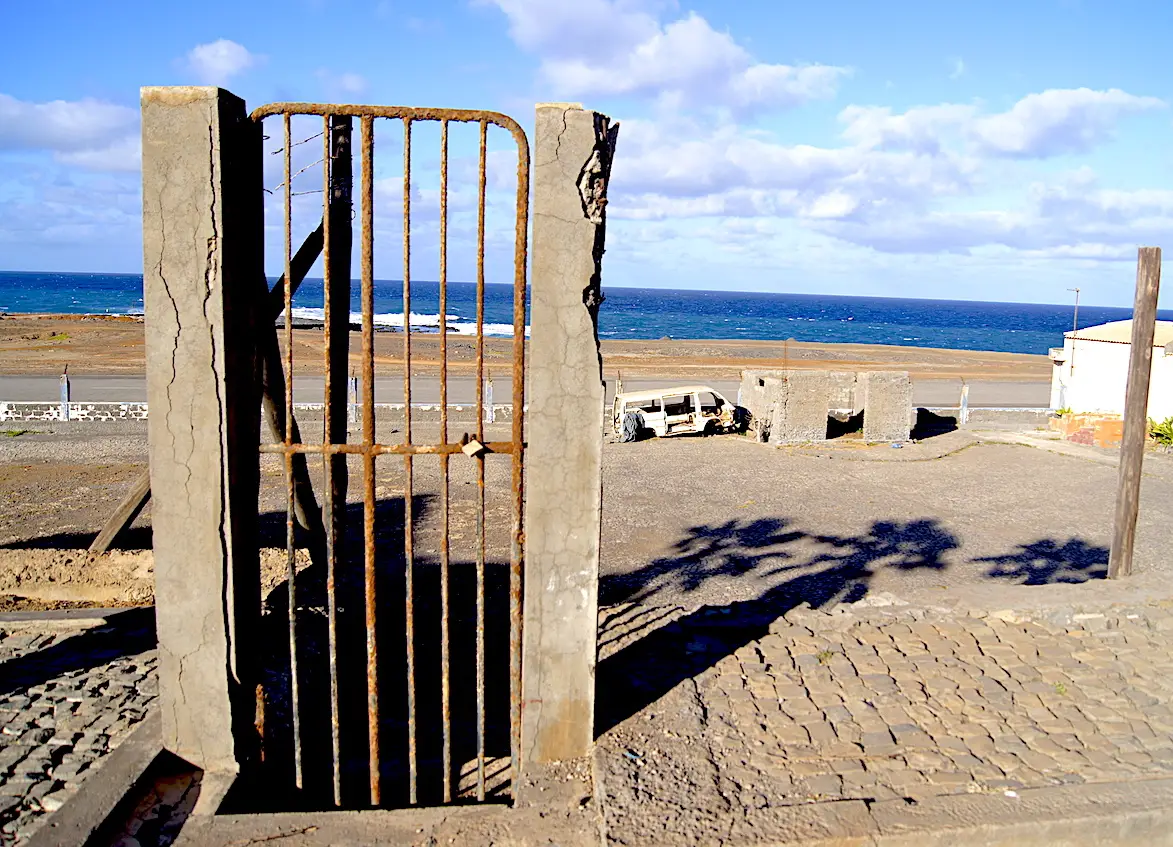 Ponta do Sol used to have an airstrip, which now serves as a traffic-free and flat running strip for the locals.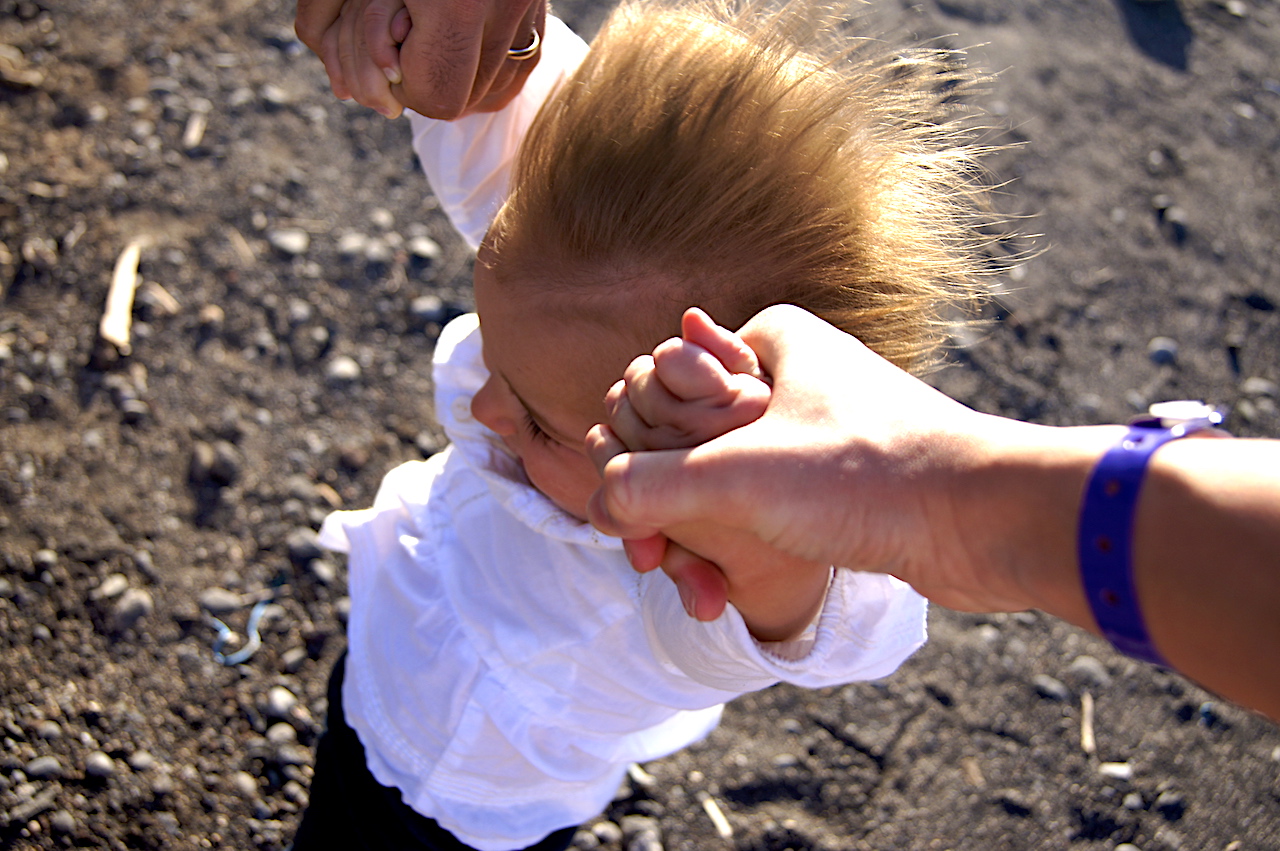 So we took this baby and tried to teach her how to walk!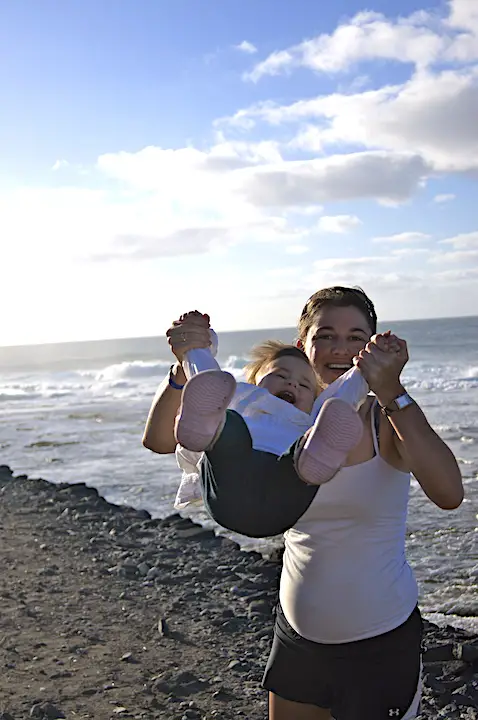 After a full day in the baby carrier, she was ready to move and have some fun!! She loved spending some energy by the sea.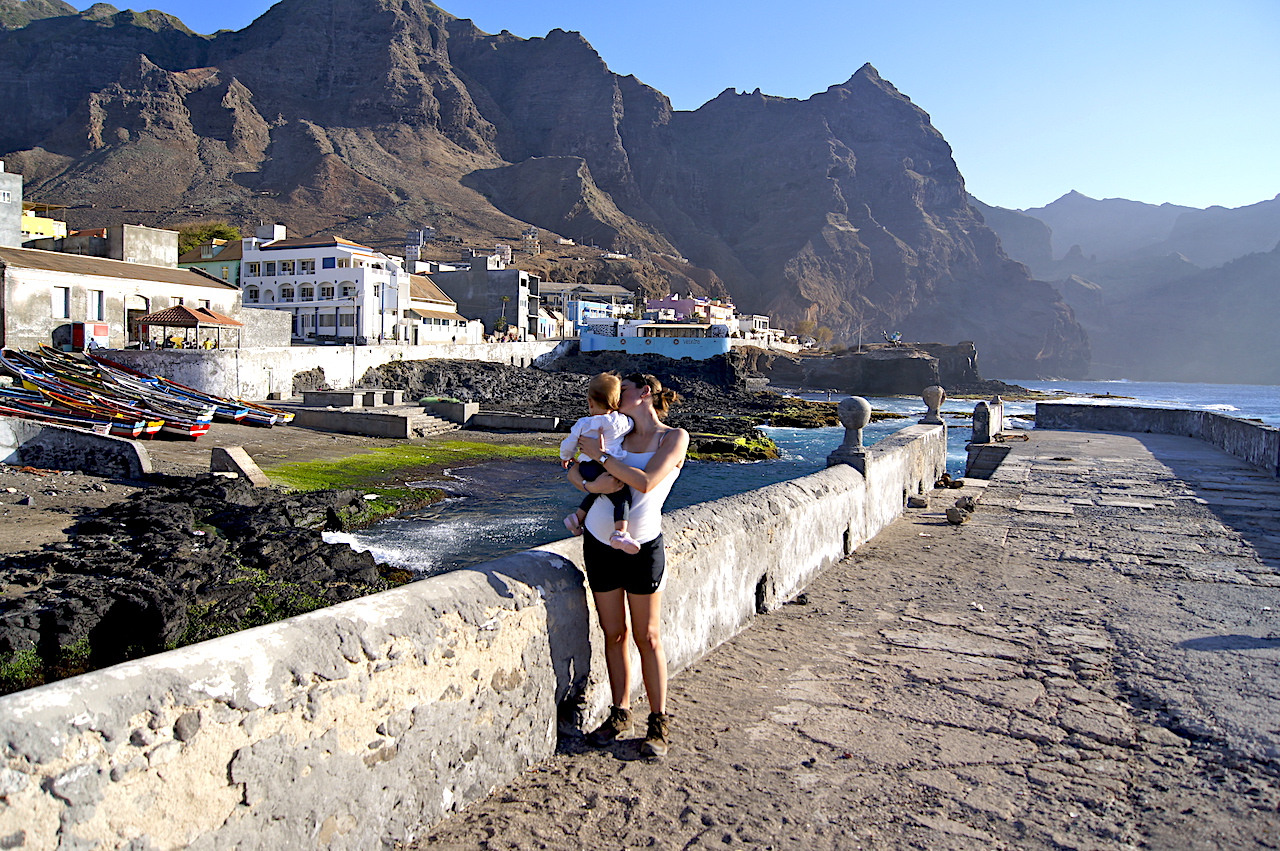 Ponta do Sol is such a beautiful coastal area. See the trail along the cliff? That's where we walked on our first night. A beautiful trail!
As the sun set on your second day of trekking on Santo Antão, Cape Verde, we couldn't have been happier. What a very special destination and adventure to share as a family. It was an other beautiful day with stunning views and amazing encounters!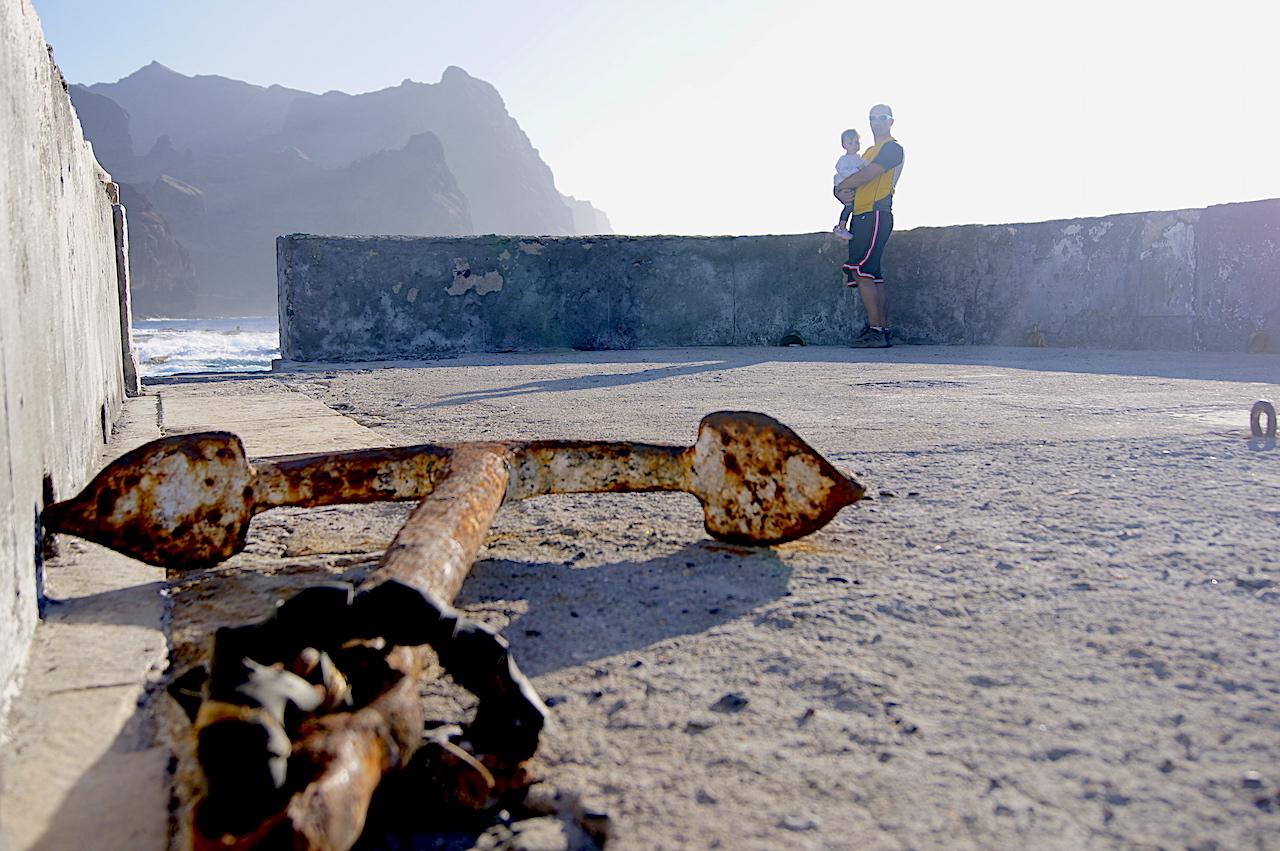 ---
Enjoyed the article? Pin it for later!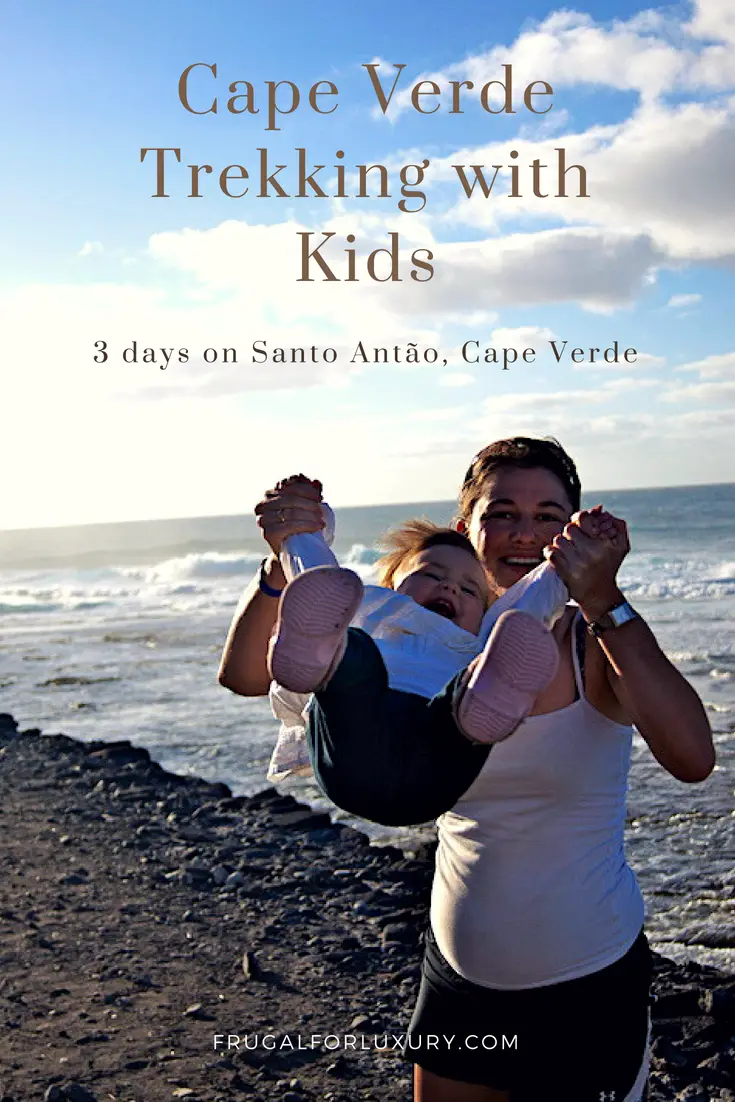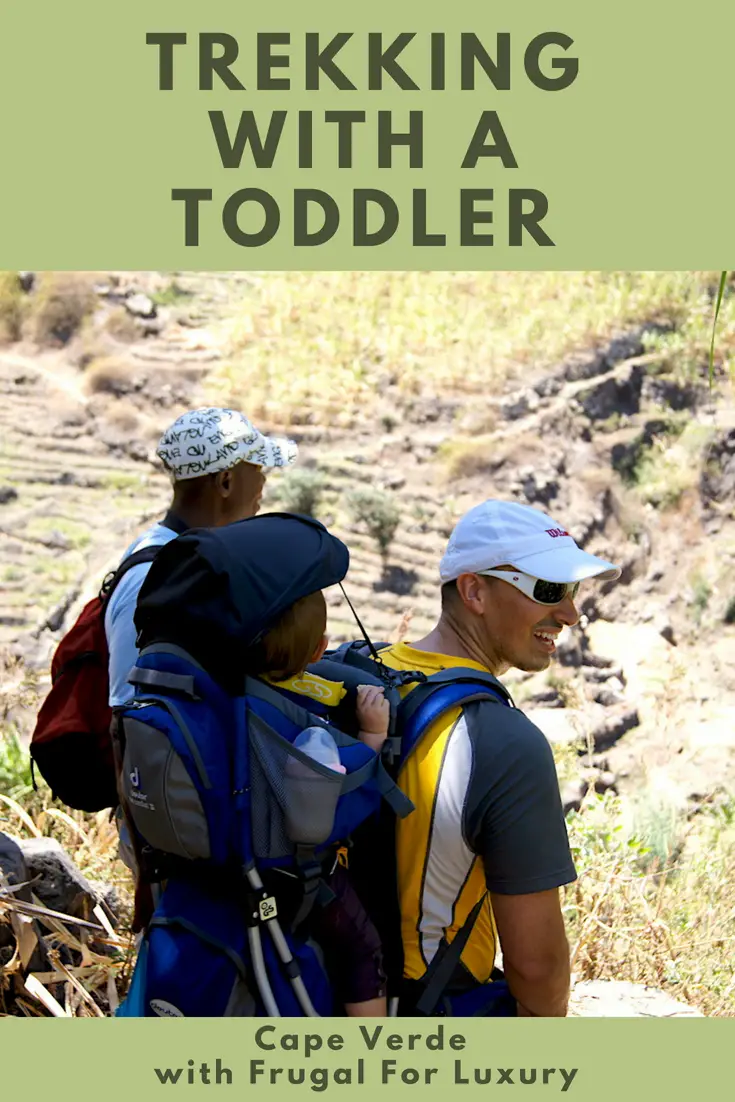 ---
Related articles you might enjoy:
3 Days of Trekking on Santo Antão, Cape Verde – Day 1
10 Sanity-Saving Tips for Traveling With Kids
Day Trip from Barcelona
If you enjoy reading us, stay in the know by signing up for our newsletter!