We just returned from a 4-day ski trip to Utah. If we had just one word to describe our experience, it would be Luxury!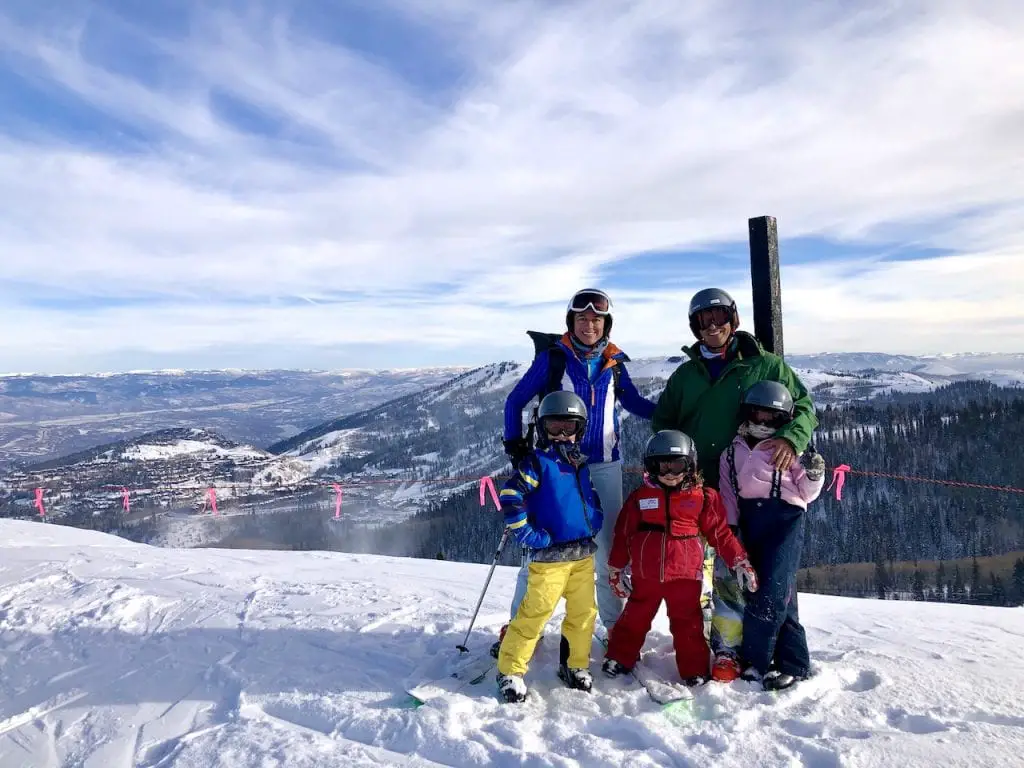 Everything from the direct flight, to the time we arrived, our days skiing, the services surrounding every part of our day, to the fine dining… cried luxury, and catered perfectly to families.
We have felt taken care of and tended to, the entire time we were there.
So here are some of the services and establishments that you should consider if you are looking for your next luxurious ski vacation with kids.
1- Flying Delta
Utah has 15 ski resorts, 10 of which are less than an hour away from the Salt Lake City airport. The airport is quickly becoming a Delta hub, with many destinations flying direct! From Orlando, it was less than a 5-hour flight, followed by a 45-minute drive to Park City, and we had arrive to some of the best ski in the U.S.
2- Ski Butlers
Let me tell you… I am not easily impressed with services, but Ski Butlers goes above and beyond!!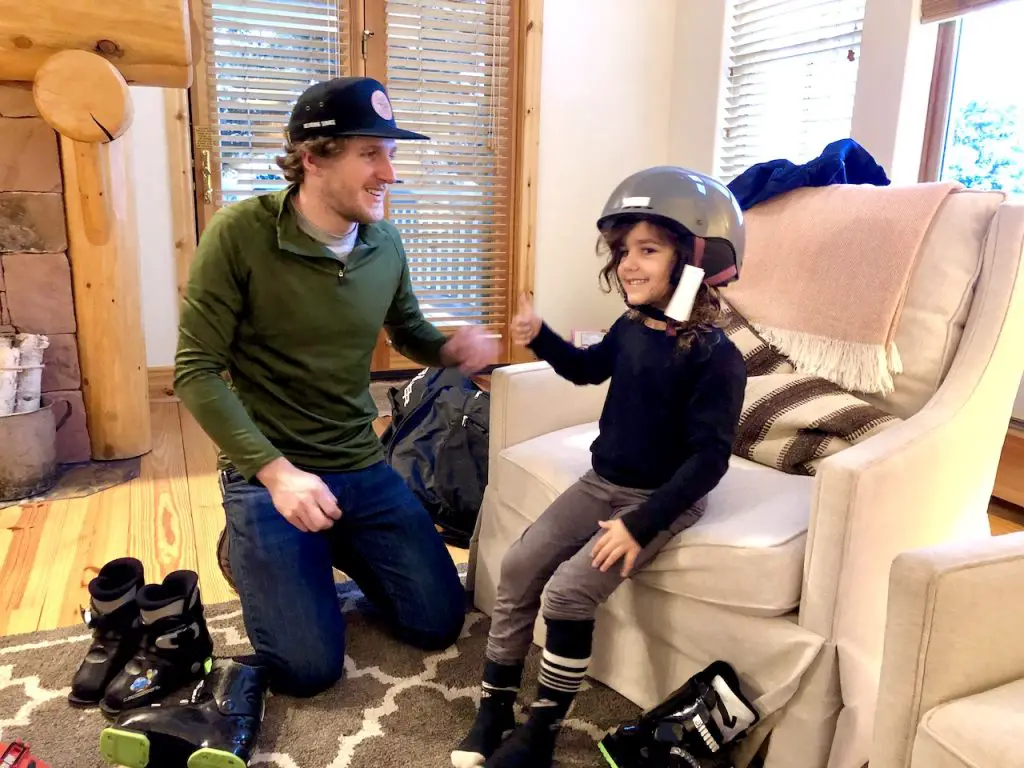 Servicing 48 resorts in the U.S., France, and Italy, pre-purchase your equipment rental and get ready to be impressed! Ski Butlers come to your room or vacation rental with all of your equipment and remains "on call" for any issue you might experience.
Before arriving, we filled out a form with our needs (helmets, skis, poles, goggles, boots, etc.) On our first morning, they came to our resort with all of the equipment ready. They quickly ran to their van since I had given them the wrong shoe size for Ava, and in 40 minutes, they had all 5 of us ready with all equipment labeled with our names, and appropriately set to our heights and weights.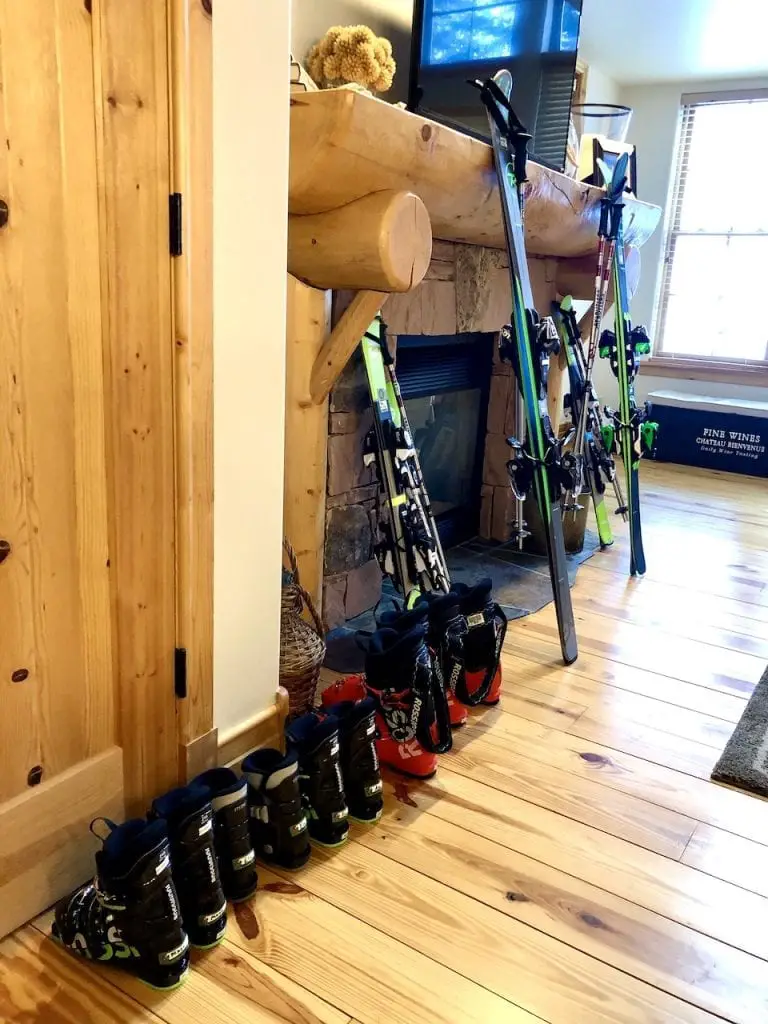 Ski Butlers replace 70% of their equipment each year, and since we skied early in the season, we all received brand new skis, poles, shoes, helmets, and goggles. They literally removed the tags from everything before handing it over to us!
Should you have any issue with the equipment you rented, give them a call, describe your problem, and they will meet you where convenient for you within the hour! Talk about service!!
3- Long Ski Season
Some Utah ski resorts open as early as late November and you can ski well into the spring, and sometimes into July!!
On average, 6.7 feet of snow falls each April. Spring skiing is a locals' secret and I'll always tell you to live like a local!
4- Mountain Diversity
I love Utah for how diverse they make the ski experience.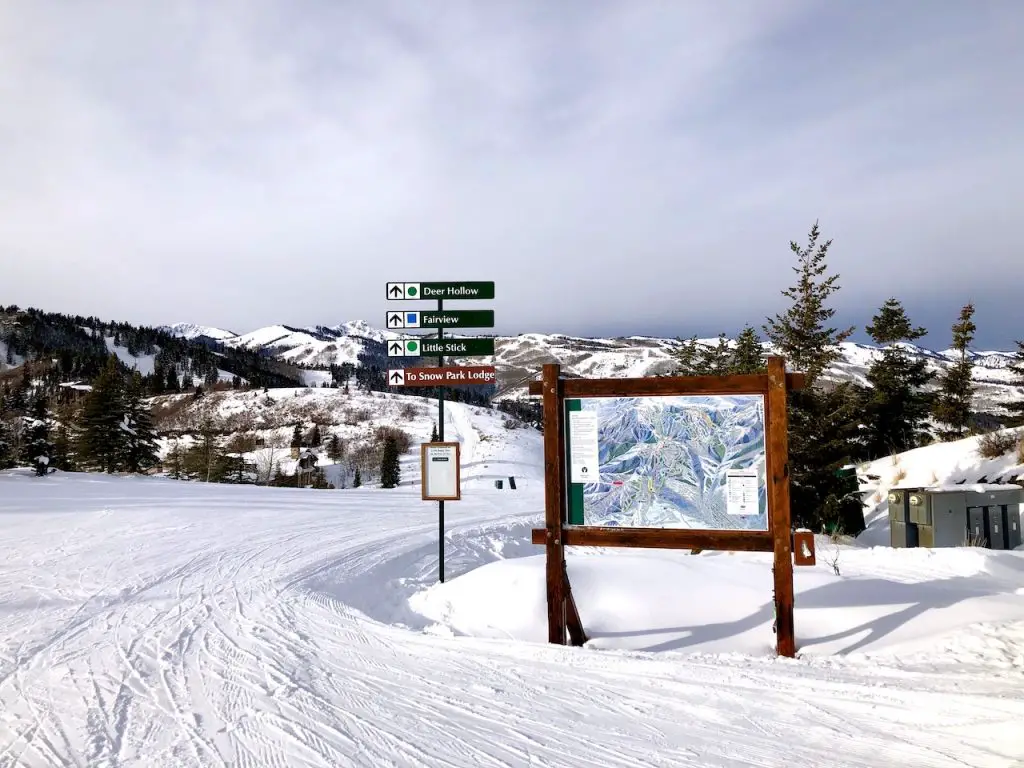 You will easily find resorts to please everyone in your family. While some offer perfectly groomed runs throughout (i.e., Deer Valley), others will offer some ungroomed runs (i.e., Park City), night runs, indoor fun (i.e., Woodward), etc.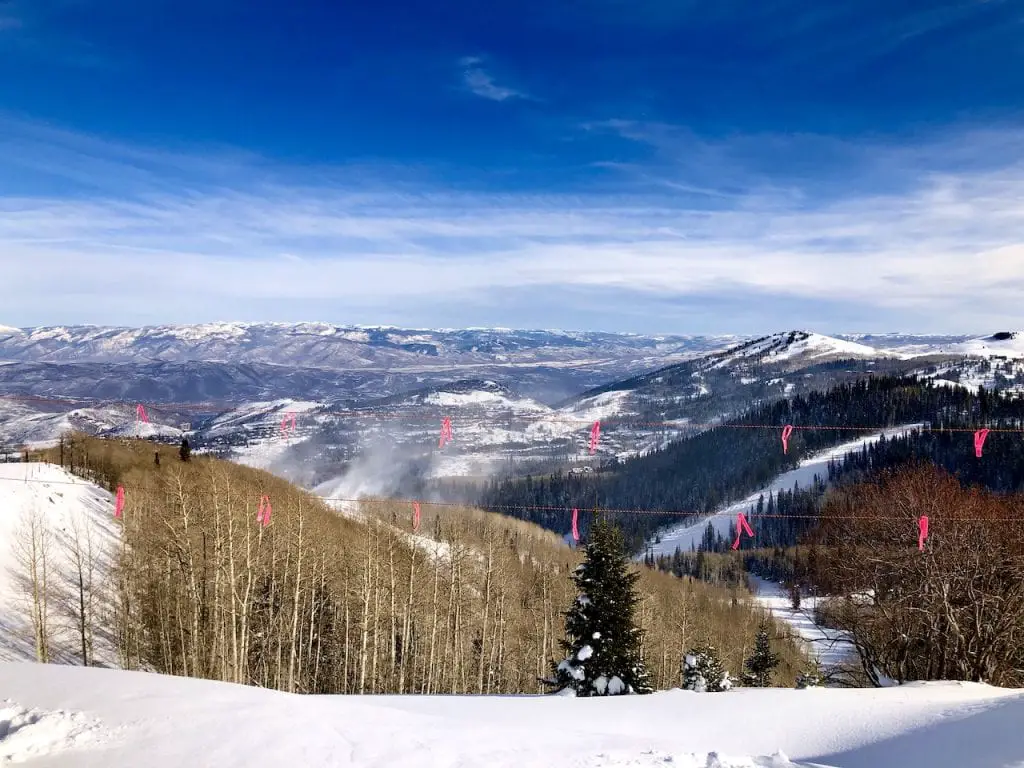 Each one of the 15 resorts has its own soul and feel, and I love being able to jump from one mountain to the next in a single ski trip!
5- The Greatest Snow On Earth
The snow is out of this world, and if you like fresh snow, you need to ski in Utah.
From December through March, more than a foot of snow falls every five days
Utah's Cottonwood Canyons are one of the snowiest places in the world, with Alta averaging 551 inches of snow annually
6- The Weather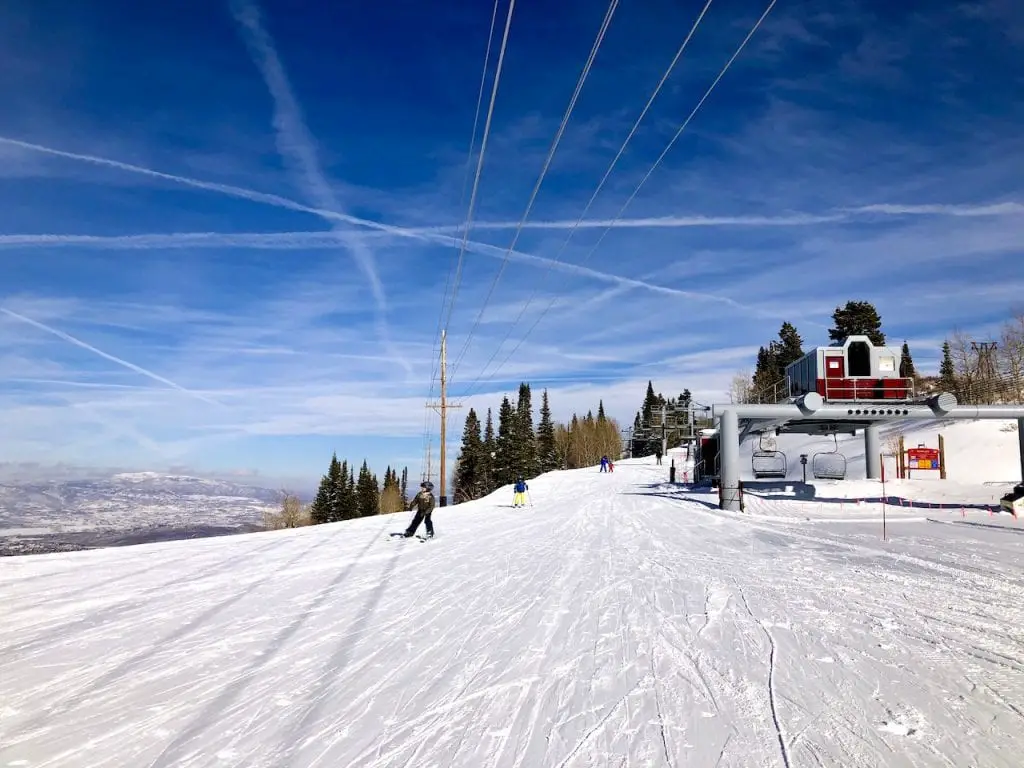 With over 300 days of sunshine a year in places like Park City, there is a great chance you'll be skiing with bright blue skies. No day can beat a day skiing in the sun!!
7- The Food
The title of this article is Luxury Skiing for a reason! The family ski vacation is not just about the ski, snow, and weather. Everything around the sport makes the experience what it is.
The gastronomy near Park City is unbelievable.
You can be eating up on the runs, in altitude restaurants, and they will beat 95% of restaurants in your home city.
We were stunned at the quality of the cuisine everywhere we ate. Our favorite, probably being Fireside Dining, for an unforgettable experience of food cooked to the fire cracking fireplaces throughout the restaurant rooms.
We also loved the convenience of getting food from Deer Valley Grocery Café to eat in our room!
8- The Resorts
If you are looking for remarkable snow resorts to compliment your luxury stay, you will find plenty! Deer Valley has some very upscale properties with amazing service.
We loved staying at The Lodges at Deer Valley. Our unit had 2 bedrooms, 3 bathrooms, a full kitchen, and a very large, 2-story, living room.
The Lodges offered a complimentary hot breakfast and après-ski hot cocoa and cookies!
The Cadillac shuttle took us anywhere we wanted in Park City, and was a wonderful addition to our stay since we didn't have to drive or rent a car!
Oh… and then there was our family's favorite après-ski activity – the hot tub! The kids and Christian even jumped in heated pool!
9- Amazing Service
I just can't do the service any justice with words.
Skiing in Utah is its very own experience for how well everyone takes care of the guests. From the free overnight ski storage and free guided mountain tours at Deer Valley, to the staff raising the kids to help them sit in the chair lifts at Park City…
Our entire trip has been all catering, and we didn't have a worry in the world. Exactly what busy and tired parents need on vacation!
10- Family-Friendliness At Its Best
You guys know I'm a sucker for family-friendly destinations and experiences. And I like to tell the world when I find something perfect for families. Well, guess what… skiing in Utah, is about as family-friendly as it gets!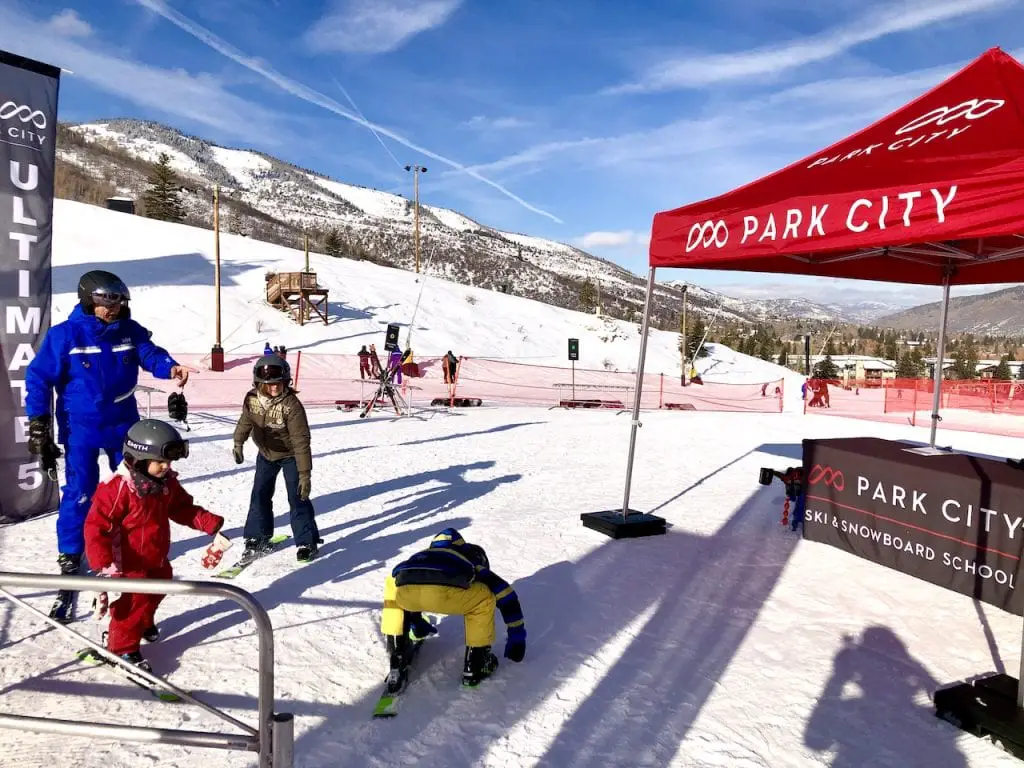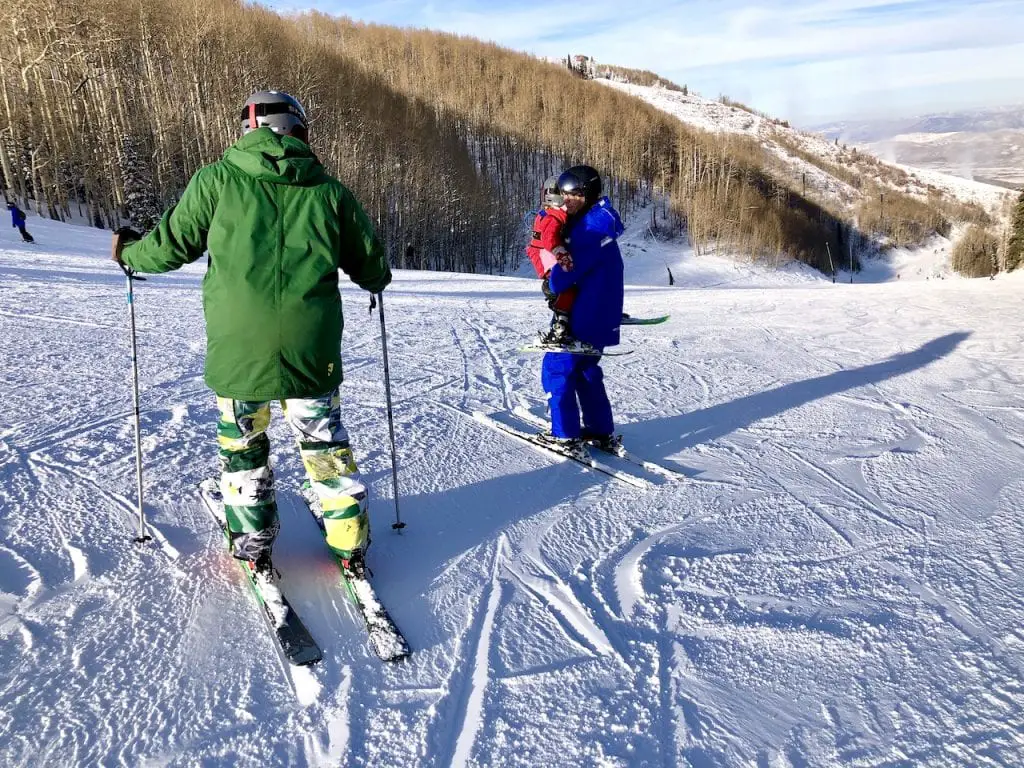 On our first day, we took a day-long family ski lesson at Park City Mountain and our instructor, Philippe Astié was the best with our kids. He catered the lesson to all of us, giving special attention to the kids, and getting us all to improve our skills. Nothing cries family-friendly more than family lessons, and I can't recommend it enough!
On our second day, at Deer Valley Resort, the kids totally loved the children's center and kids ski lessons. They begged to go back the next day. Their instructors were phenomenal and they had the best of times!
All restaurants are extremely family-friendly, catering to the little ones with special menus and items, being understanding of spilling cups and tired kiddos. We were totally impressed with everyone's kindness and patience!
I also loved the family options when it comes to accommodations. We had a ton of space in our unit for everyone to feel at ease and comfortable during our stay!
Skiing In Utah With Kids
We had the most wonderful time traveling to Utah with the kids. It was the most luxurious ski experience we ever lived and I can't recommend it enough if you are looking to be catered to, in the best snow on Earth!
---
Pin This For Later!
---
Related articles you will enjoy:
Deer Valley Resort – A Dream Come True For Family Ski
5 Good Reasons To Ski in Park City, Utah with kids
Disney's Riviera Resort – A Photo Story + Video!
If you enjoy reading us, make sure to sign up for our newsletter below!