I've partnered with Proctor & Gamble and Source Naturals as part of an Influencer Activation and all opinions expressed in my post are my own.
These statements have not been evaluated by the Food and Drug Administration. These products are not intended to diagnose, treat, cure, or prevent any disease.
For those of you who have been following us on the blog and social media, I am sure you know how crazy our Fall and Winter have been.
For the last 9 months, I have been putting in 70+ hour weeks, working a full-time corporate job again, to help pay for our big trip coming up, and focusing on the blog while home.
We also spent the last few weeks packing our home while doing some traveling, and celebrating the Holidays with family visiting since Thanksgiving.
One thing I can't afford, especially with our world tour coming up… is to be getting sick. While the sun shines year round in Florida, Orlando gets millions of visitors this time of year, and Christian and I like to pro-actively boost our immune system to stay healthy.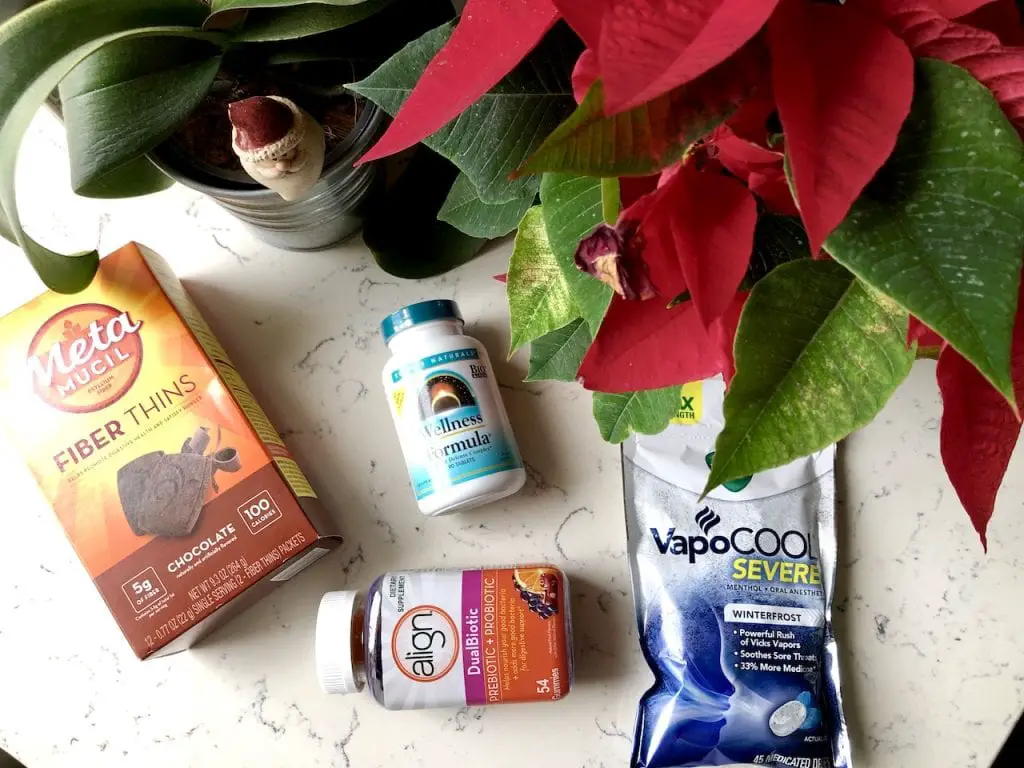 We grab everything above at Walmart and I love using this resource to understand how Walmart helps me best support my health. Those are the 4 products we keep stocked in the house to help support our health this winter:
1- Source Naturals® Wellness Formula®
I have been using Source Naturals Wellness Formula since Halloween.
I always find the stretch from Halloween to New Years to be a little stressful and very busy. Especially with our crazy schedules this year, I have felt mentally and physically exhausted.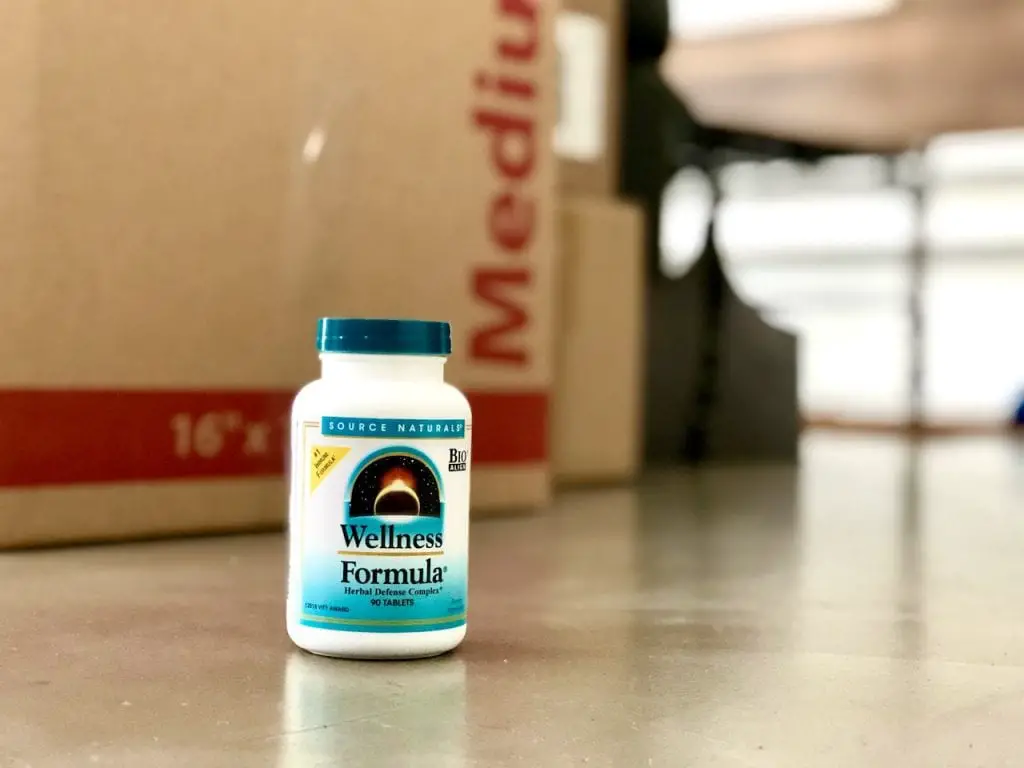 I love that the Wellness Formula "is designed to support the immune system when under physical stress."
It is exactly the way I have been feeling. I started feeling an imbalance in my well-being in October. Using Source Naturals Wellness Formula as a background maintenance treatment has helped boost my immune system by supporting my body's natural and healthy systems, with its high-potency vitamin C and 25 key nutrients and herbs.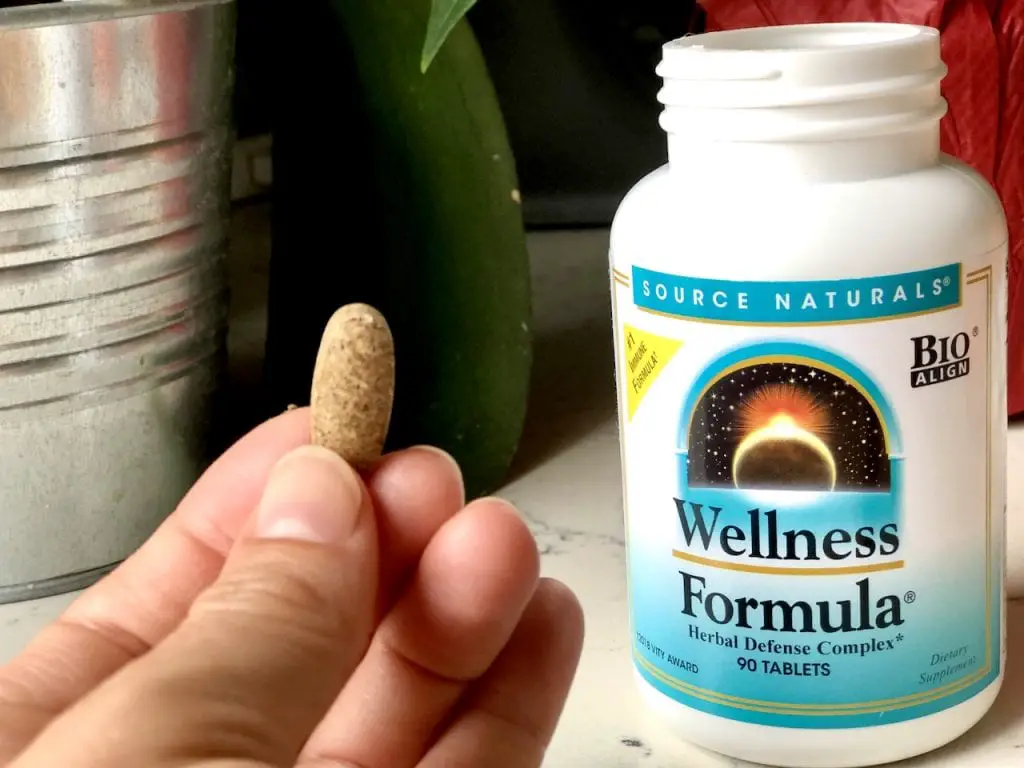 Source Naturals Wellness Formula has been a great way to promote a healthy response to my stress and stay healthy this season!
2- Align Dualbiotic Gummies
The Align Dualbiotic Gummies are a yummy way to help nourish the good bacteria in your gut. I am a big fan of pre- and probiotics and firmly believe that the gut plays a big part in our well-being!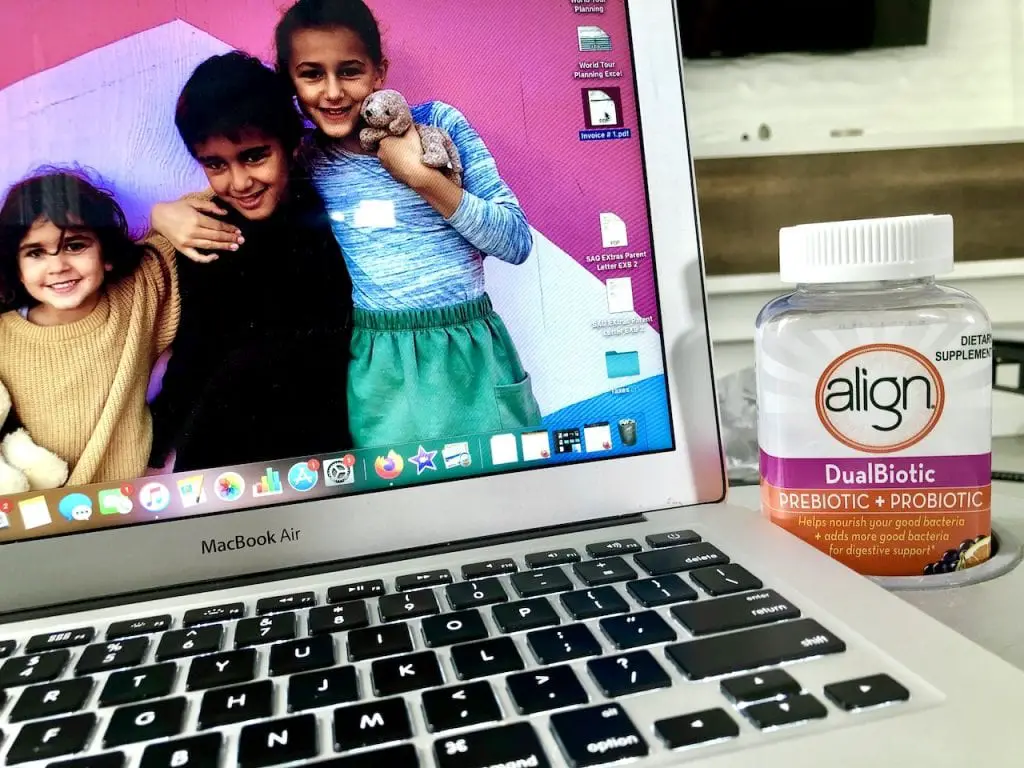 The main ingredient in Align Dualbiotic Gummies is a prebiotic dietary fiber called inulin (as chicory root fiber), which helps nourish good bacteria in the digestive system, setting your gut up for success.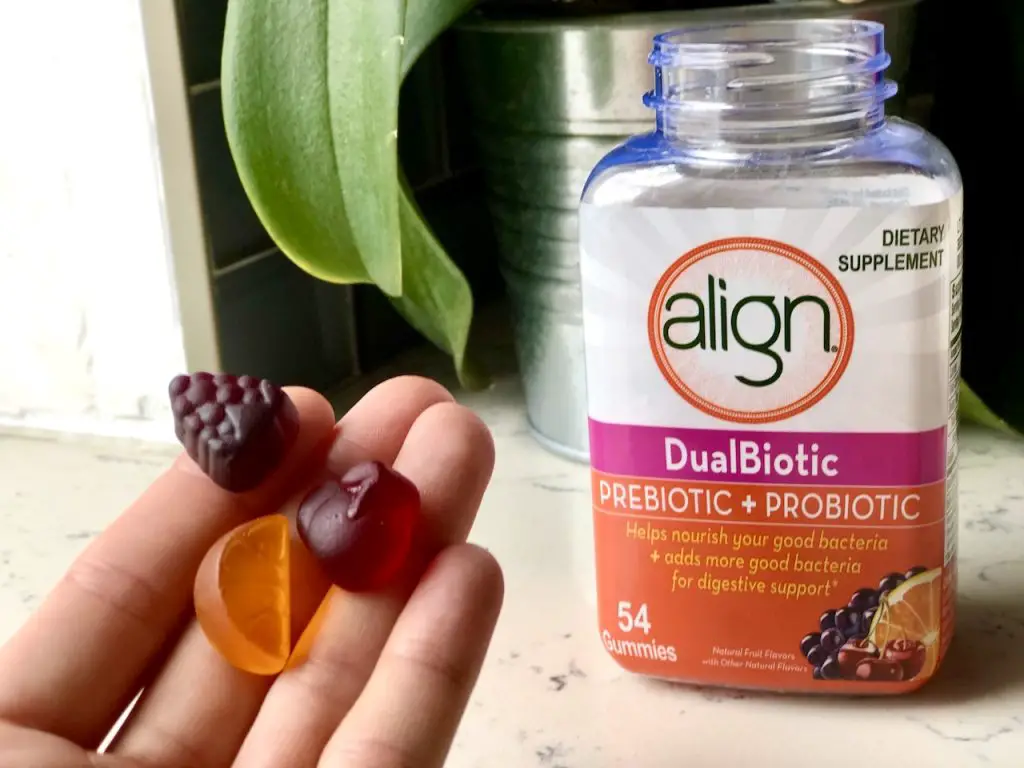 The yummy natural flavors and colors make it a yummy daily reminder that you are supporting your health in a natural, yet pro-active, way!
3- Metamucil Fiber Thins
While we try to live on a diet high on vitamins and fiber, I often fall behind while traveling. We have been very fortunate to travel extensively this Season, but it always means missing out on my breakfast oat meal and high dose of daily fibers.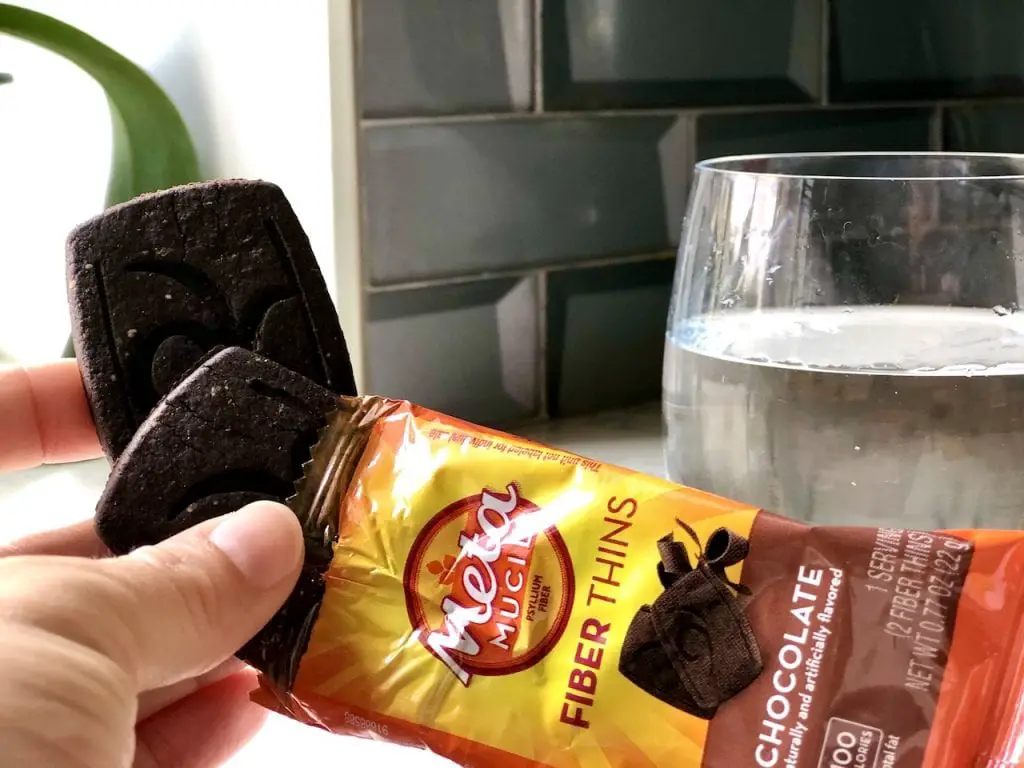 So while traveling, or anytime our diets change, especially during the Holidays… I keep a box of Metamucil Fiber Thins stocked in the house.
Metamucil is the #1 doctor-recommended fiber brand and I love that it comes conveniently packaged in individual serving sizes. It is the easiest thing to pack for the day in my purse, or in the backpack during day trips.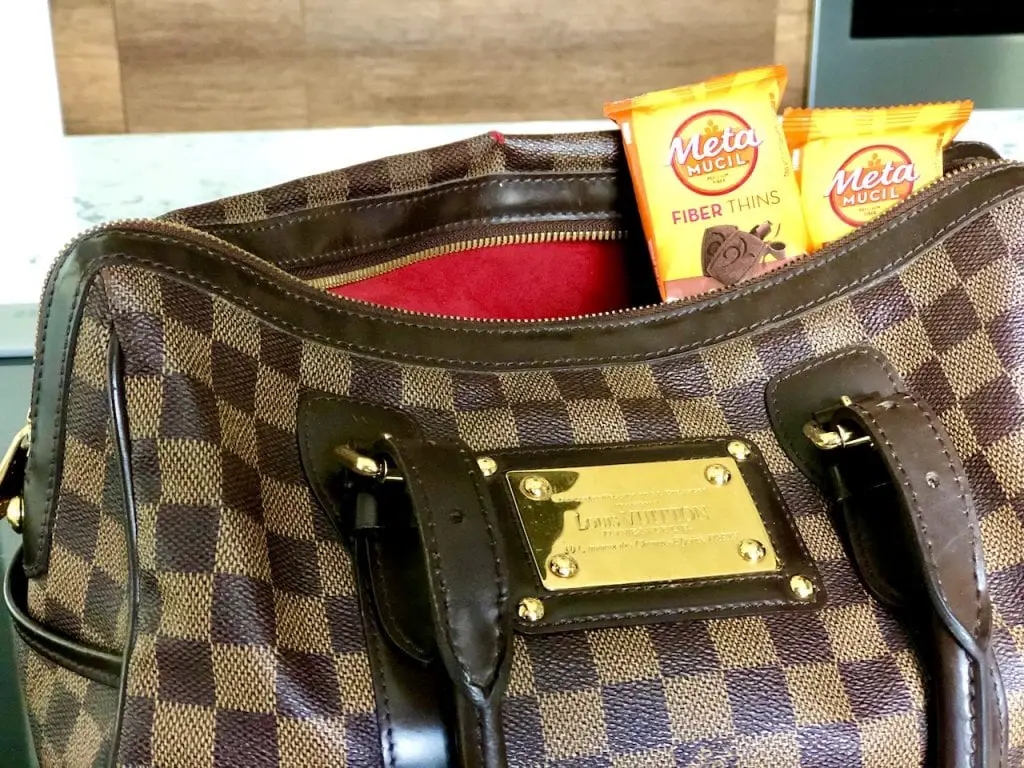 Each serving is packed with 5 grams of fiber, which trap and remove the waste that weighs us down. It is not only crunchy and yummy (I am a big Chocolate girl, but you can pick from Cinnamon Spice or Apple Crisp flavors), but it truly helps me feel lighter and less sluggish when my diet is thrown out of balance! Don't forget to drink at least 8 ounces of water with the intake.
4- Vicks VapoCOOL SEVERE Drops
I kept this one for last as it is more of a reactive solution to restoring health, versus the pro-active solutions above. But the Vicks VapoCOOL SEVERE Drops are our life-savers when we catch a cold.
I don't think there is anything I like less about the winter, than having a sore throat. The kind that makes you dread swallowing your own saliva because of the inflammation and pain you endure every time something comes down. So if we do end up with a sore throat, we use Vicks to relieve some of the pain.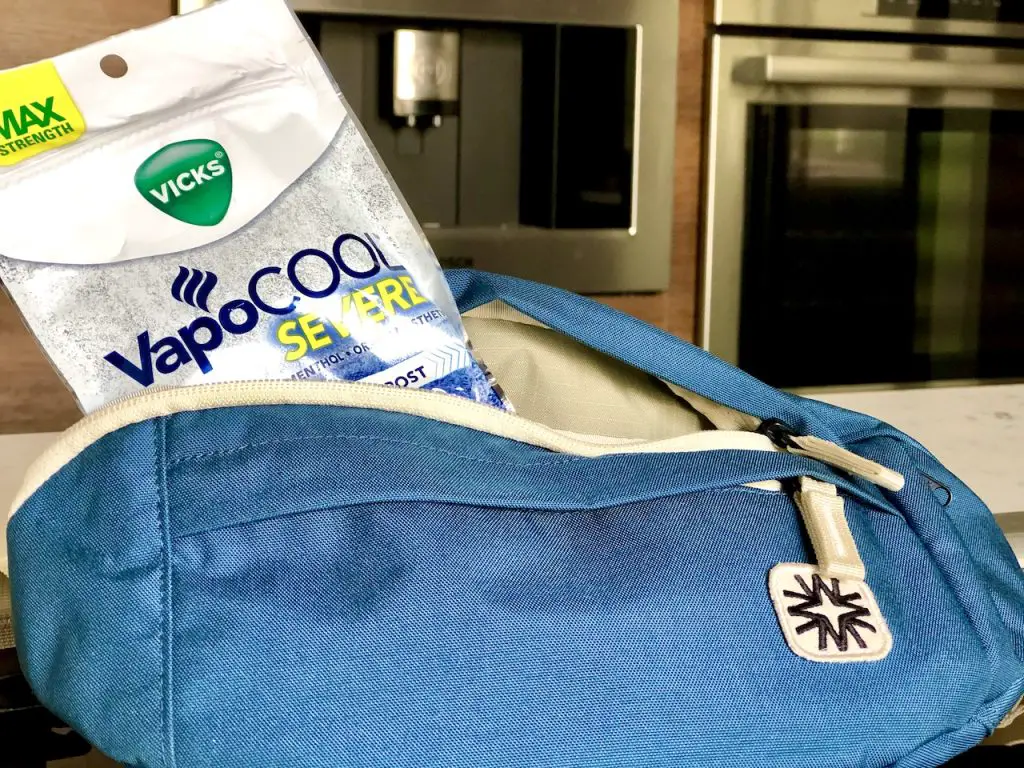 The Vicks VapoCOOL SEVERE Drops are one of those few products that I always keep stocked in my travel first-aid kit (I actually just packed my waist sling for the world tour and have them in there!!). I have a few favorites that never leave my side, and this is one of them.
What makes the Vicks Drops different in my experience, is the intense cooling and numbing treatment that vaporize my sore throat pain just when I need it. It doesn't just smooth the pain… the numbing agent and oral anesthetic (benzocaine) is so powerful that it tackles the pain quickly and lasts long enough to give you relief.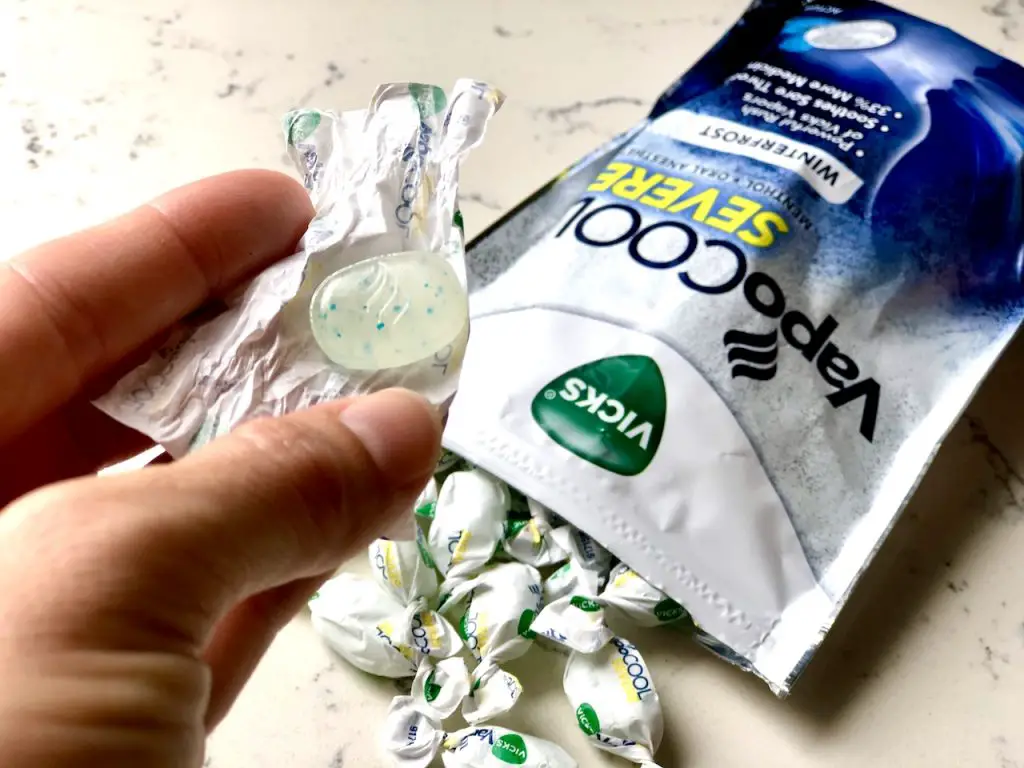 I generally go with the Extra Strength VapoCOOL SEVERE as it comes with 33% more medicine. I am not one to medicate myself easily, but when I have a sore throat, I enjoy the more powerful rush of Vicks Vapors.
I hope everyone finds a way to support their health this season. Our family loves being proactive, rather than reacting when it's too late. Christian and I always keep those products stocked in the house and we seem to know when is the time to boost our immune system before we get sick! Be sure to check out www.walmarthealthsupport.com to learn more about these great products.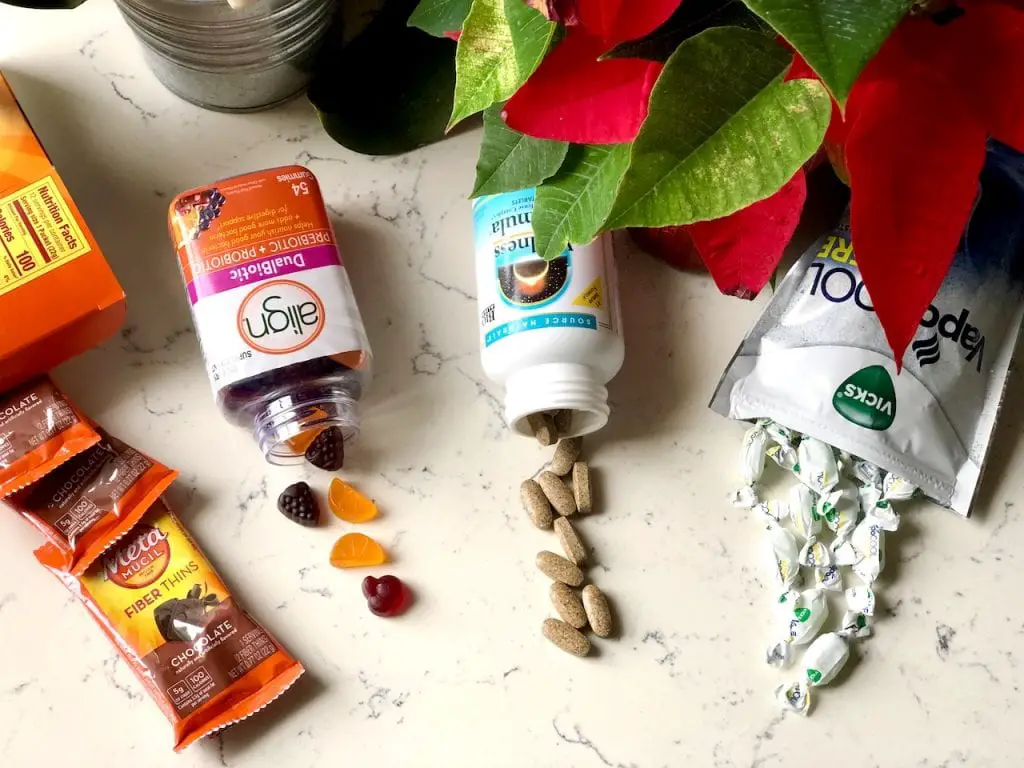 Now, please note that those products are intended for adults above the age of 12. I typically write about children-friendly products and services and wanted to make you knew that only Christian and I use those products, as they are meant for adults! 🙂
Happy winter! Stay healthy!
---
Pin this for later!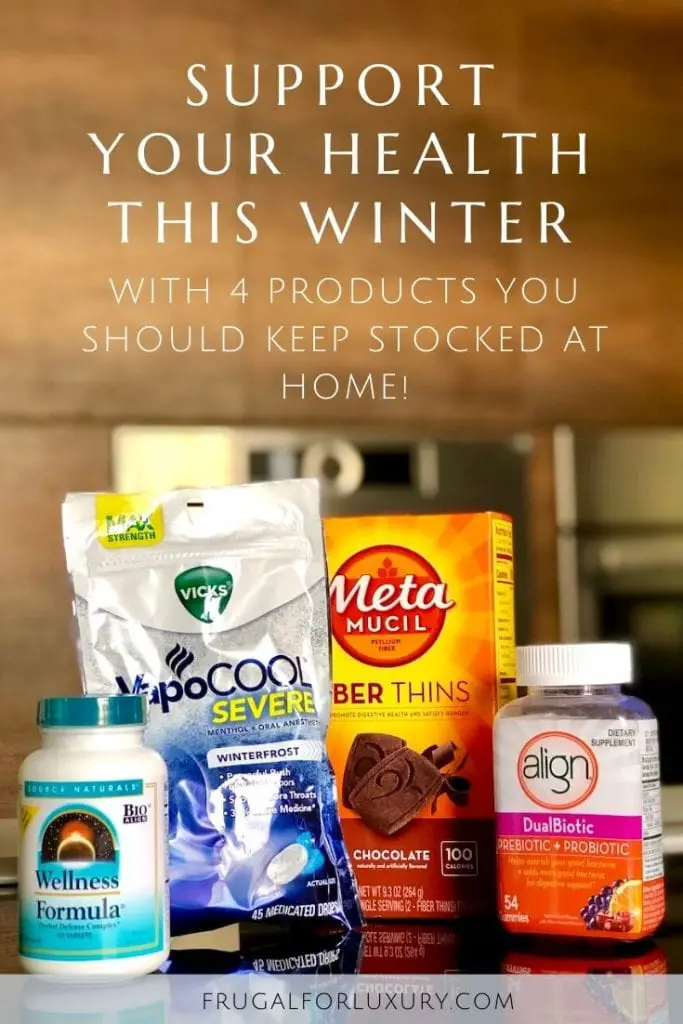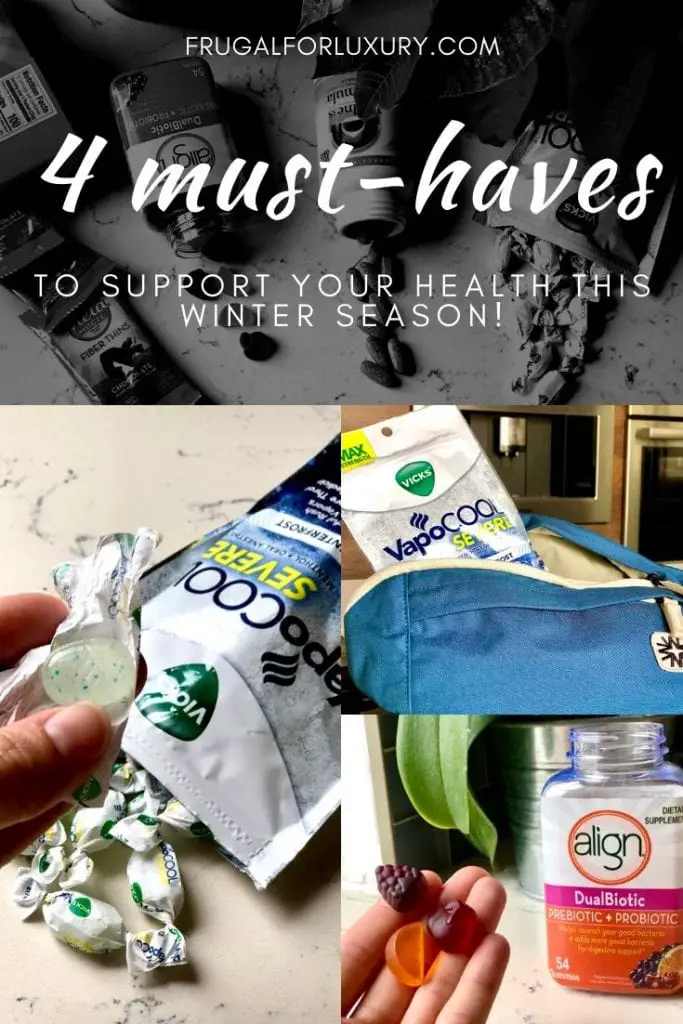 ---
Related articles you will enjoy:
What Do You Know About Dust Mites? Cause They're In Your Pillow!
Dress Your Kids In Style With Little Hedonist – Safe For The Children And Our Planet!
How To Find Wellness In Your Family's Digital Life
If you enjoy reading us, sign up for our newsletter below!