You may have heard that Disney Genie Plus launched at Walt Disney World in October 2021. If you are wondering what Genie+ is, how to use it, and whether it is worth adding to your ticket or annual pass day trip, we're giving you the information you need to maximize your time at Disney World!
On a recent November visit to Walt Disney World, our family of 5 hit 6 Magic Kingdom rides in 2.5 hours – we could have done a lot more but decided to park hop! – and another 3 at Epcot – again, we spent less than 2 hours walking the park as the kids wanted to get back to Port Orleans to use the pool.
Let's take a look at how Genie+ works at Walt Disney World!
What Is Genie Plus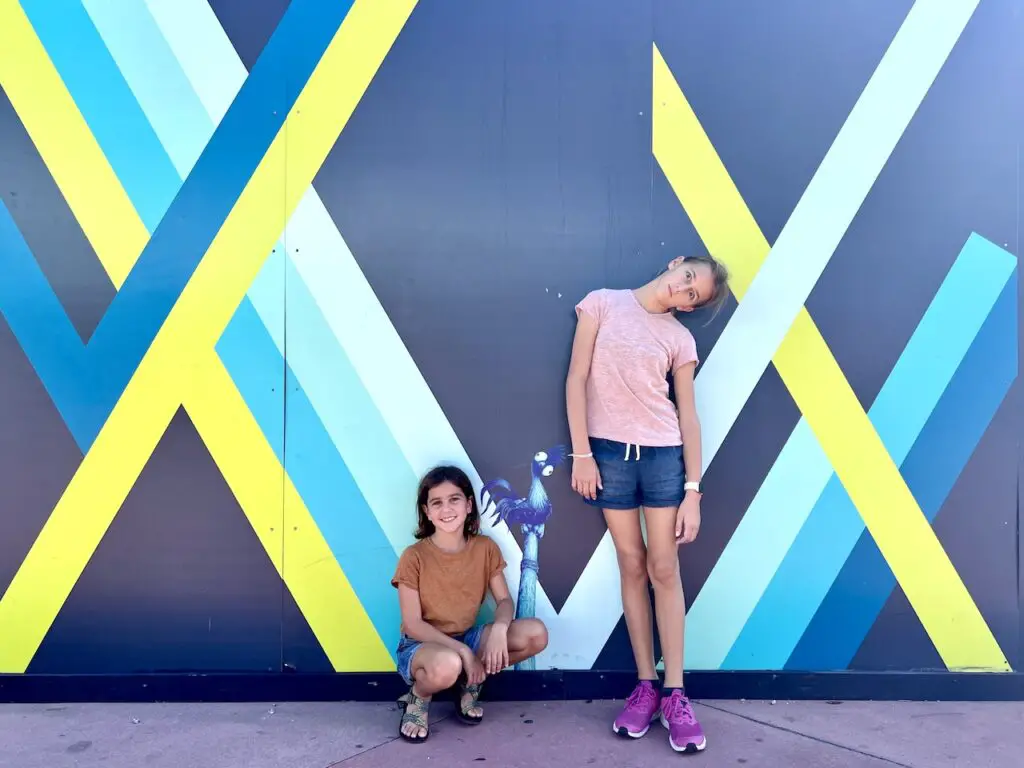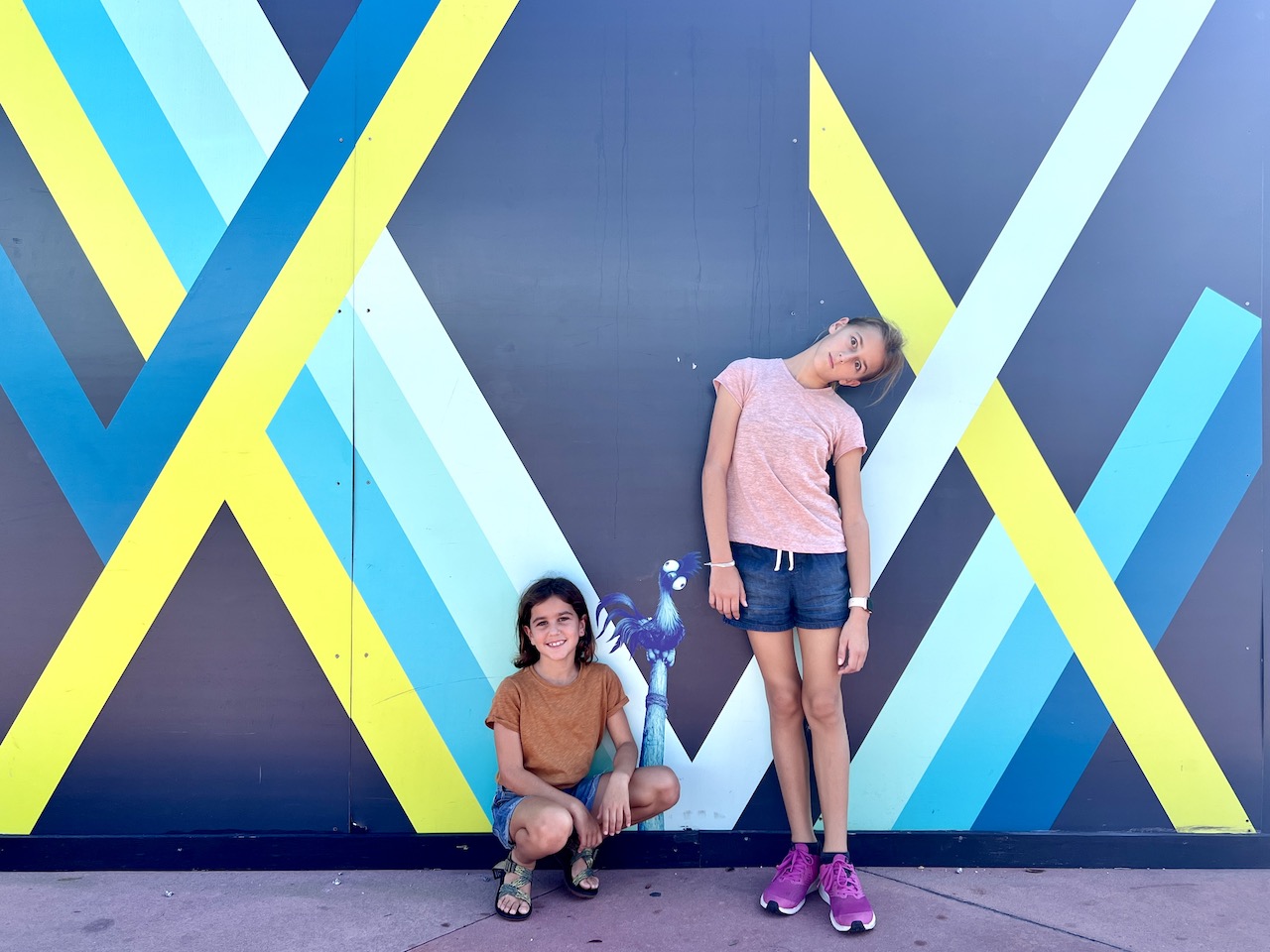 If you are familiar with the old Disney FastPass system, Genie+ essentially replaces FastPasses, which were retired during the pandemic.
Today, Genie Plus allows you to book Lightning Lanes (old FastPass lanes) and skip long wait times at attractions. Disney mentions that most people who purchase Genie Plus, will be able to ride 2 to 3 attractions through Lightning Lanes during their day. I assume that number to go up as attendance diminishes in the parks, and if you remember to make your first Lightning Lane reservation as early as 7AM to have more chances at booking during your day.
When Can I Purchase Genie+
Genie+ can only be purchased on the day of your visit – you are not able to purchase Genie+ today, for a visit in the future. You can however, purchase Genie+ before, or after, entering the park; and while park reservations are required, you do need an active reservation to purchase Genie Plus.
In your My Disney Experience app, select "My Disney Genie Day" > "My Day" > "Get Disney Genie+ For Today." In your Disney World app, click on "Purchase" in the "Disney Genie+ Service" section on your home page (a couple of sections down from your name at the top of the page).
You are able to purchase Genie+ as early as midnight on a day that you have a park ticket and park reservation. Note that the price will not change during the day, neither will your ability to purchase Genie+. Since you will not be able to make Lightning Lane reservations until 7AM that day, feel free to purchase Genie Plus anytime between midnight and shortly before 7AM.
How Much Does Genie Plus Cost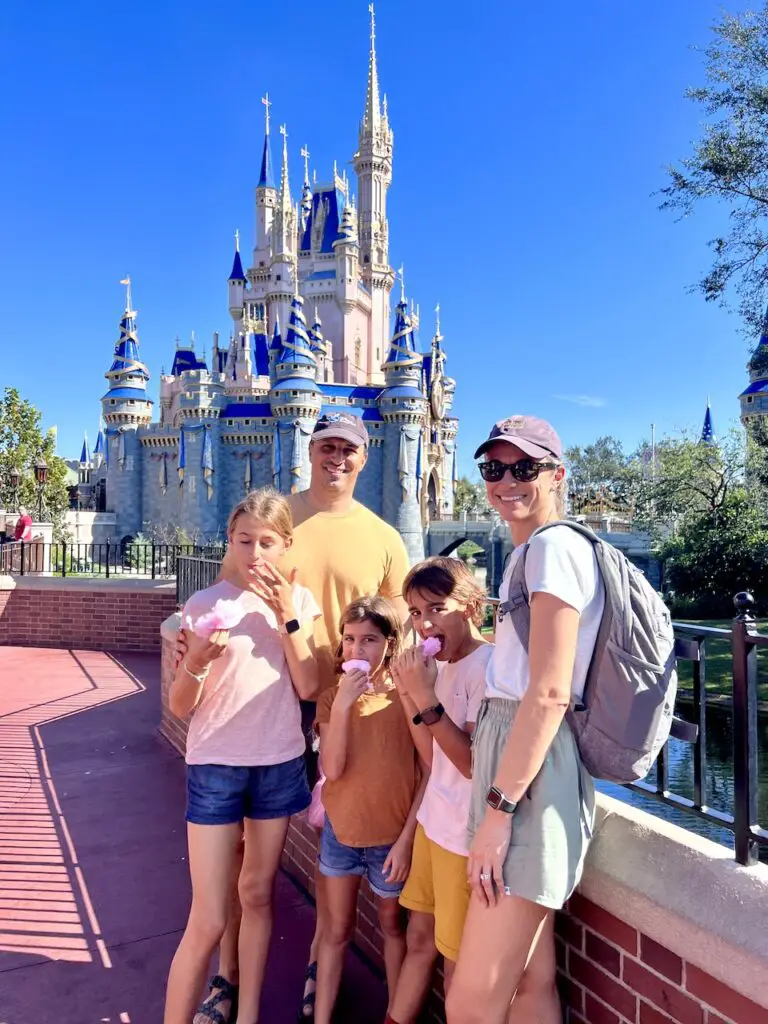 Genie+ at Walt Disney World generally costs between $15 and $30 (+ tax) per person per day. You know the cost of Genie+ on the day of your visit (as early as midnight that day) by checking the Disney World app.
Disney's price grid is based on forecasted attendance at the parks that day. On a slower day, you may only pay $15, but since lines are shorter, Genie+ will not save you as much time as on a busier day, however, you could marathon through the park and ride nearly every ride!
We did the $15 Genie Plus on November 30th. It was a slow day at the park and we were able to grab Lightning Lanes immediately (i.e., at 10:35AM, we could grab 10:40AM Big Thunder Mountain, etc.). We rode 6 of the biggest attractions at Magic Kingdom in 2.5 hours, and could have kept going all day!
Does Genie+ Sell Out
As of right now, Genie+ does not sell out. As long as it is the day of your visit, and you have a park reservation, you are able to purchase Genie Plus for your park visit.
Note however, that each ride has a certain number of available Lightning Lanes for the day, and those will "sell out." If you are visiting on a busy day, or over the Holidays, you may find that the earliest return time for Splash Mountain is after 5PM, though you are making your selection at 10AM… You may also find that there are no more Lightning Lane selections possible for that day – at that time – the app will then show "Not Currently Offered" for the given attraction.
Where Can I Use Genie+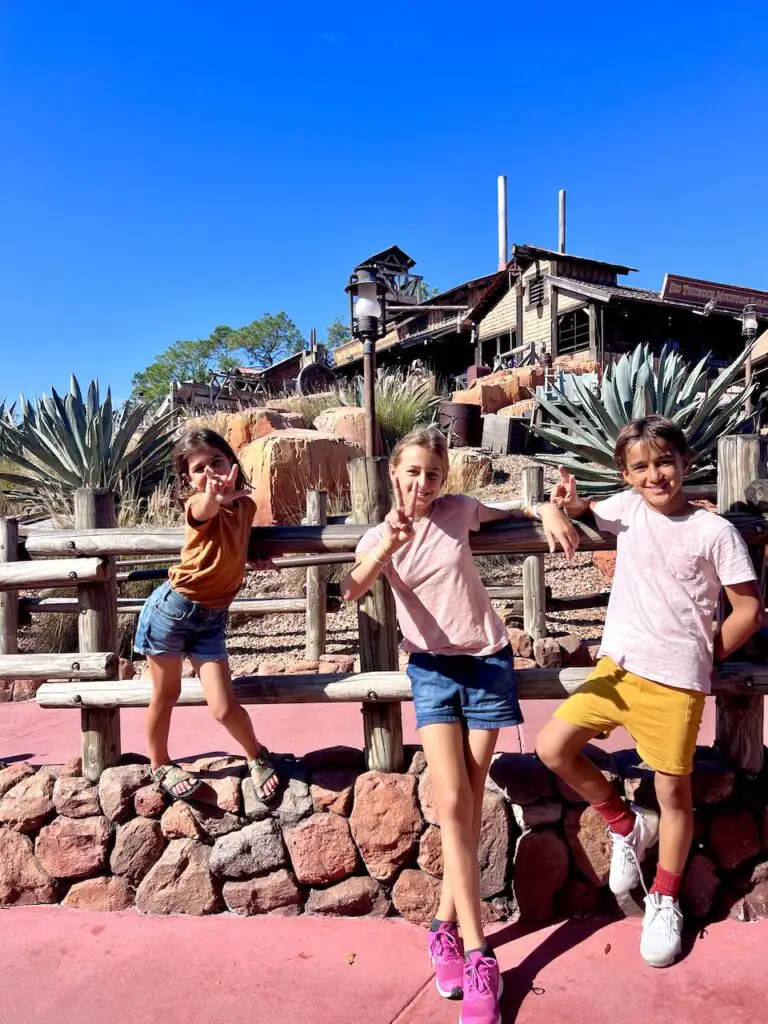 Genie+ is used to reserve Lightning Lanes at select attractions. In some cases, Lightning Lanes can be individually purchased (i.e., Seven Mine Train at Magic Kingdom). You can decide to purchase Genie+, individual Lightning Lanes, or both. 
During our Magic Kingdom visit, Genie+ cost $15 (+ tax) per person, and we had the option to purchase Seven Mine Train for $10, as it was not included in Genie+.
Find the official and updated Walt Disney World Lightning Lane list here.
When Can I Start Making Genie+ Reservations
You are able to make your first Genie+ reservation as soon as 7AM the morning of your park visit. I recommend purchasing Genie+ a few minutes earlier, to avoid the rush of purchasing and making your first reservation all at once.
At 7AM, all Lightning Lanes open for the day, in the park you have a reservation for. After that, you will either be able to make your next reservation 2 hours after your last reservation (if that is 7AM, your next booking window will open at 9AM), or after having redeemed your current Lightning Lane reservation.
If, for example, it is a slower day and you got Splash Mountain for 8:05AM. If you enter the lane at 8:10AM, you will be able to book your next Lightning Lane right after having clicked your ticket at the entrance of the line! In that case, you do not have to wait 2 hours between booking!
When Can I Start Making Genie+ Reservations When Park Hopping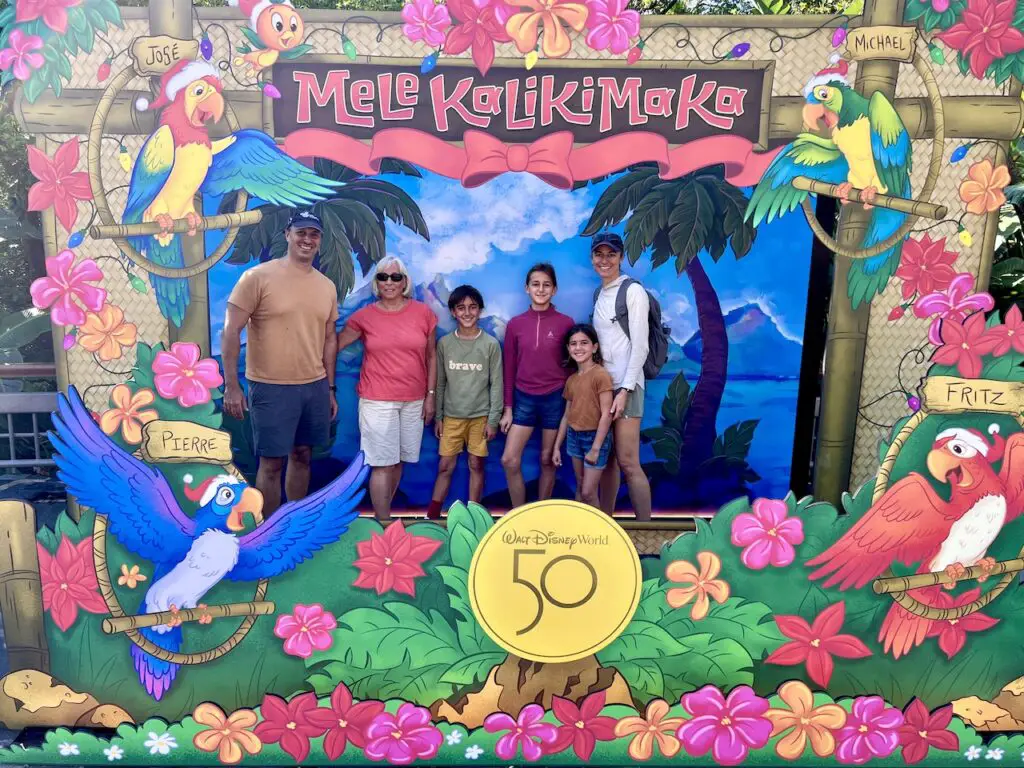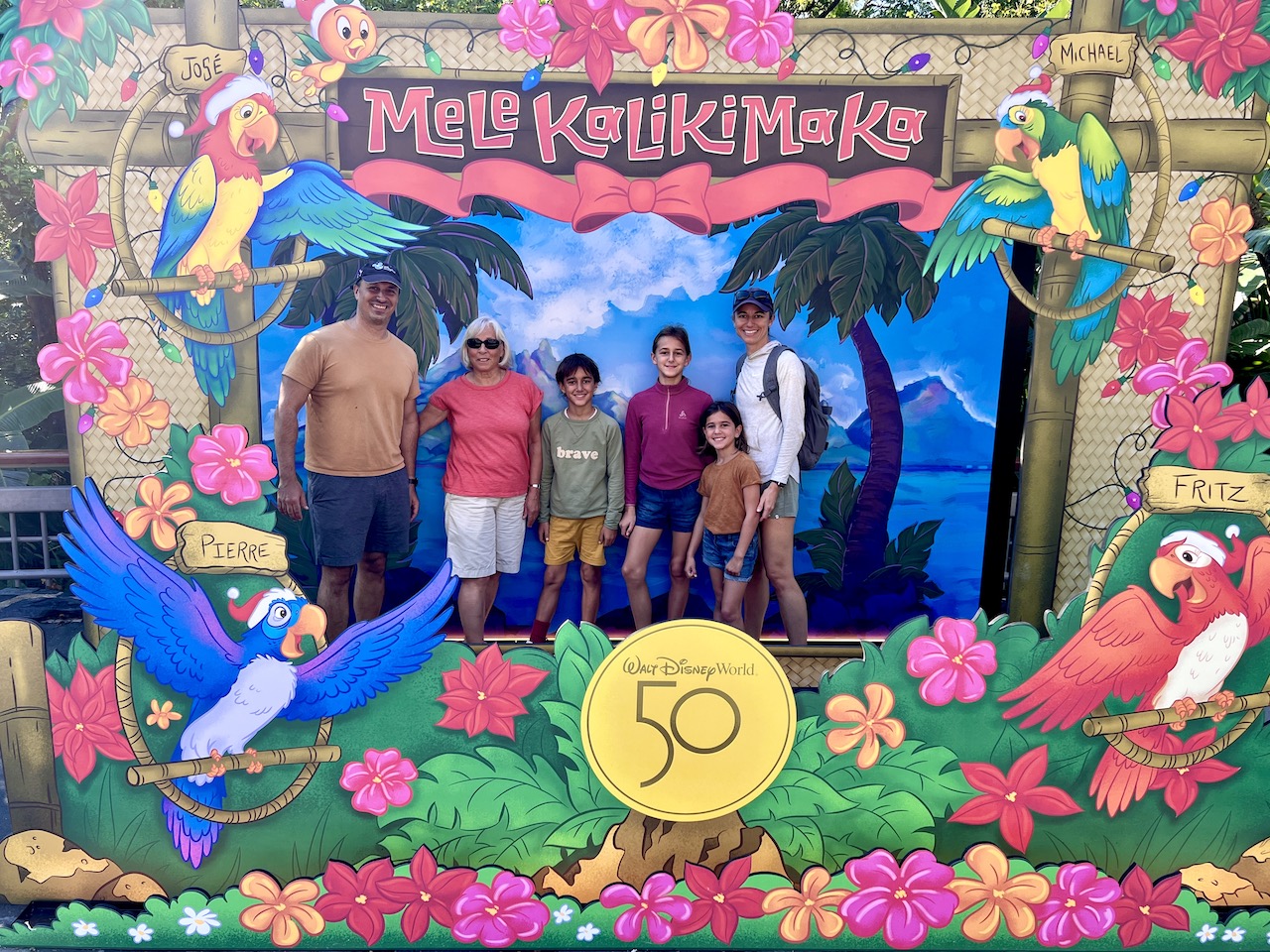 This one is a little trickier to figure out. Some sites say that if you add a Lightning Lane reservation for a park different than the one you have reserved, the system will automatically place you in a Lightning Lane after 2PM (which is the time at which you are allowed to park hop).
We found it a little difficult to switch parks in the app, even after entering our second park. Guest Services was able to quickly help, but we weren't able to test out the 2PM theory.
Use those steps to make Lightning Lane reservations in a second or third park, and hopefully you will be able to reserve a Lightning Lane while driving to your next park:
On the Disney World app's front page, click the three bar (menu) icon at the bottom right > "Tip Board" tile (top left) > "Change Park" at the top of the screen > select your new park. You will be using those steps for Lightning Lane reservations the whole time you will be in the park after that!
How To Maximize Genie Plus
If you add Genie+ on to your ticket, your goal is probably to ride as many attractions as possible that day. So here are a few tips to maximize Genie+ at Walt Disney World:
Purchase Genie+ before 6.45AM to avoid rushing (you can purchase Genie+ as early as midnight the day of your visit)
Be on the app at 7AM to book your first Lightning Lane
Once you enter the park, the app will show you the length of lines at each attraction – pick attractions with long wait times to save the most time during your day
If your first Lightning Lane is more than 2 hours after you book, go back to the app to book your next Lightning Lane 2 hours after you booked your last Lightning Lane
If your next Lightning Lane is less than 2 hours from the time you booked it, make your next selection as soon as you click your ticket / Magic Band / Bluetooth "My Magic Mobile" at the entrance of the line!
Everyone has a slightly different strategy – it will be a game of balance between how long the standby lines are and how far/late the next Lightning Lane is for any given attraction. If 2 attractions have a similar return time, but one has a 60-min standby lane, and the other has a 15-min standby lane, prioritize the longer lane for Lightning Lane, and use the regular standby lane for the other attraction, while waiting for your Lightning Lane!
I hope those tips and Q&A help you best plan your Disney day! Jumping from attraction to attraction makes for a super fun Disney day, and Genie+ can help you do just that!
If you have any questions, never hesitate to reach out here, or through our Instagram page for a faster response!
***To find out more on Genie+, please visit this official Genie+ FAQ by Disney!
A huge thank you to Walt Disney World and Disney Parks for hosting us and providing us with complimentary Genie+ service during our visit.
---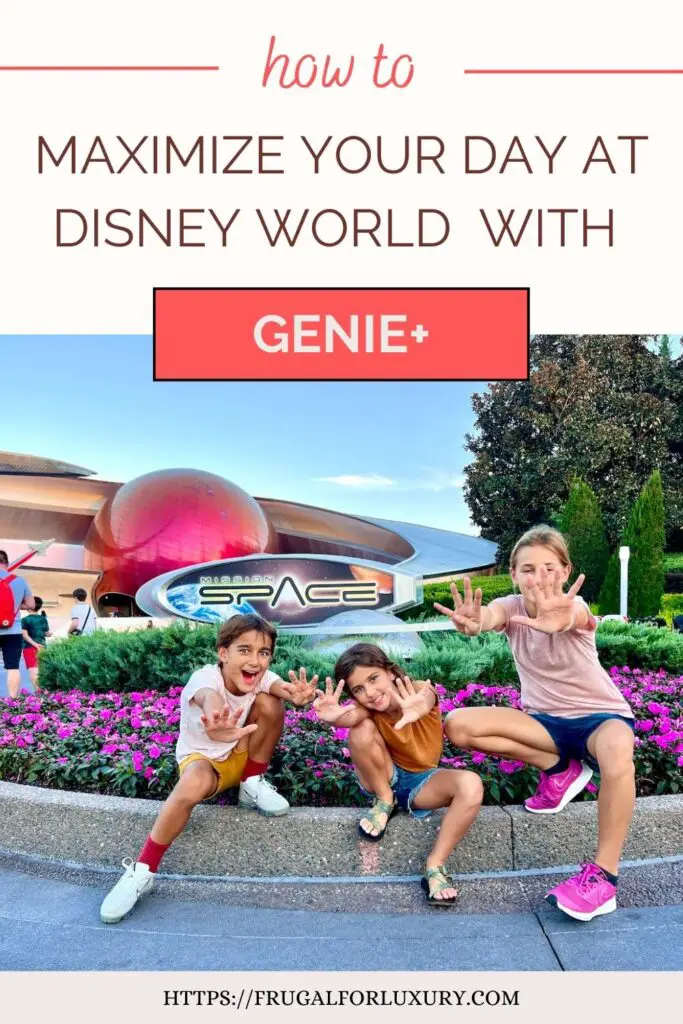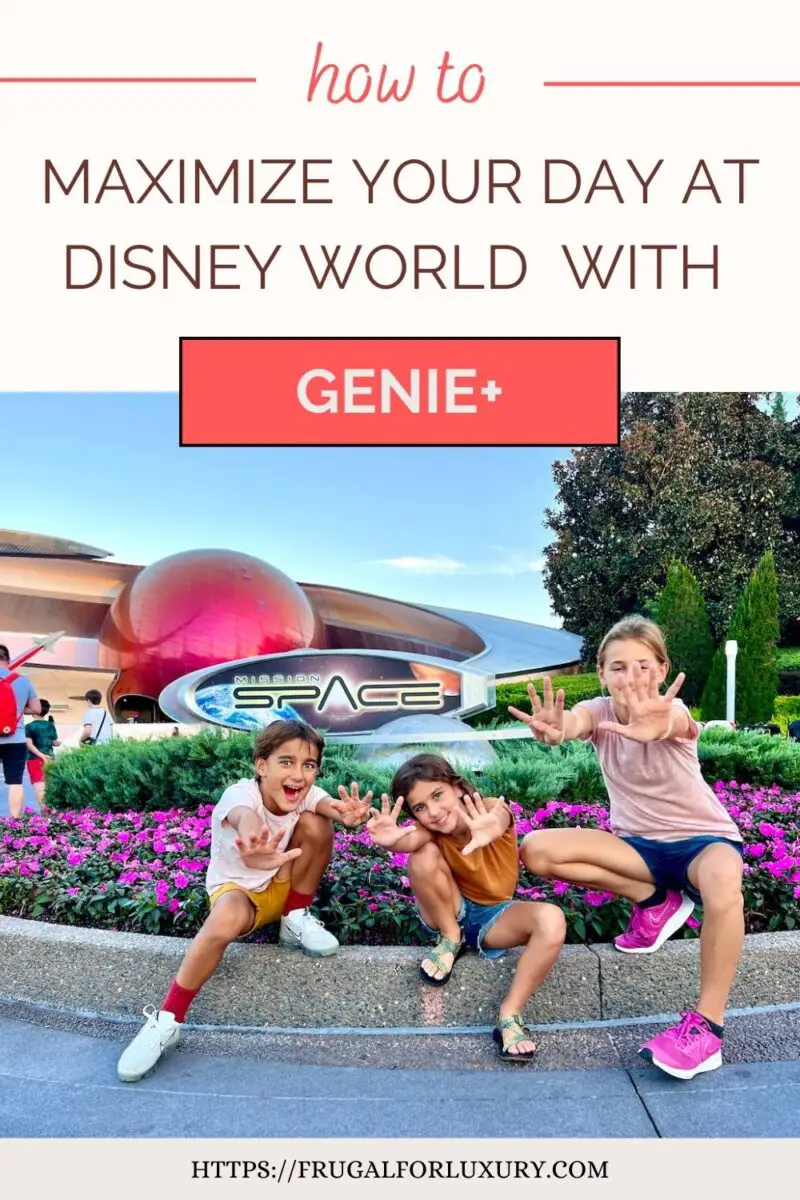 ---
Related articles you will enjoy:
Disney's Riviera Resort – A Photo Story + Video!
25 Photos That Will Make You Want To Ride The Disney SKYLINER
Family Fun At Aulani – A Week At Disney's Hawaiian Resort & Spa