This post was sponsored by FlyLine and all opinions expressed in my post are my own.
Would it sound weird if I told you that I love flying?
I really do! Throw a 10-hour flight at me and I will be all over new movies, uninterrupted working time, a good book, closing my eyes on demand without anyone wondering where I am… Now that the kids are big enough to not wander around the airplane, or want to be standing, pulling on the seat in front of them, I really do enjoy flying. We all do our own things and it is a few hours of peace for me.
What I like a lot less, however:
1- shopping for flights: we have spent several weeks looking for flights, at different times of the day and the week, in incognito and regular browsers, and always get frustrated when we start trying to piece together flights from different airlines
2- paying high rates for flights because websites and agents add commissions
But I recently discovered FlyLine. Our family is traveling full-time and we buy 5 plane tickets at a time. The amount of money we spend on air travel is considerable and FlyLine is solving both of my problems above – time and money!
What Is FlyLine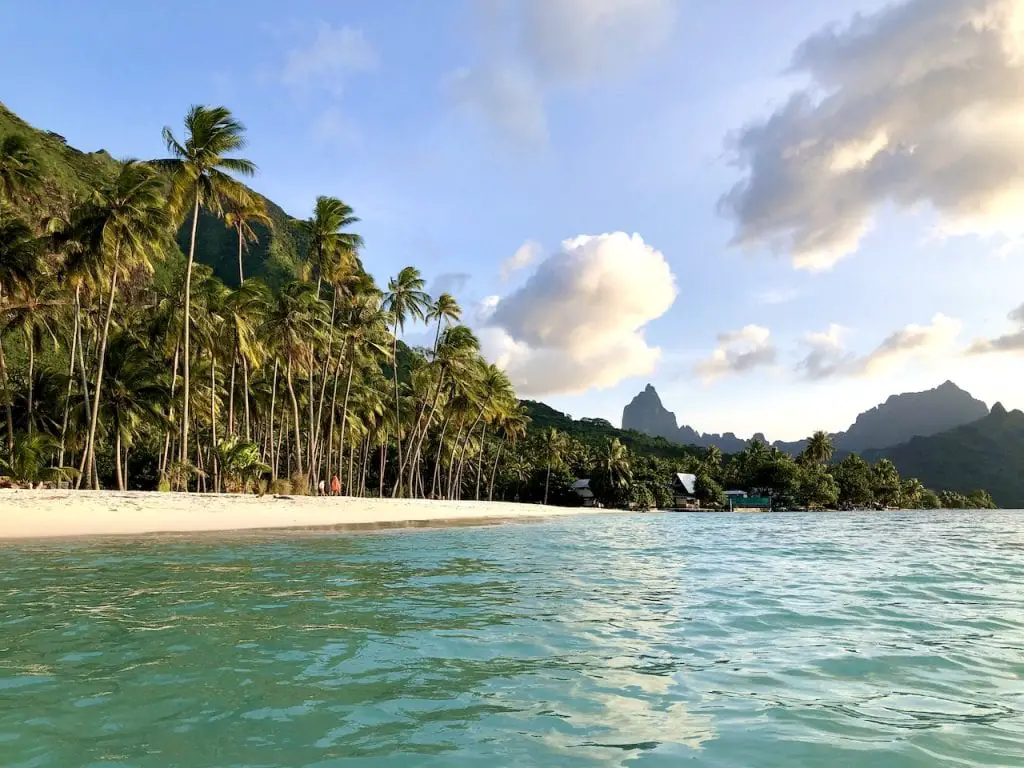 Guys, I am so excited about FlyLine that I have been telling everyone around me – from my family to my online travel community. Everyone needs to jump on board!
FlyLine is a subscription flight search / deal alert / direct booking / will-check-you-in-to-your-flights gem! It gives you access to a bunch of virtually interlined flights at your finger tips. They do all the work for you, saving you time and money, and getting you to travel more for less!
So here are a few must-knows:
It Is Subscription Based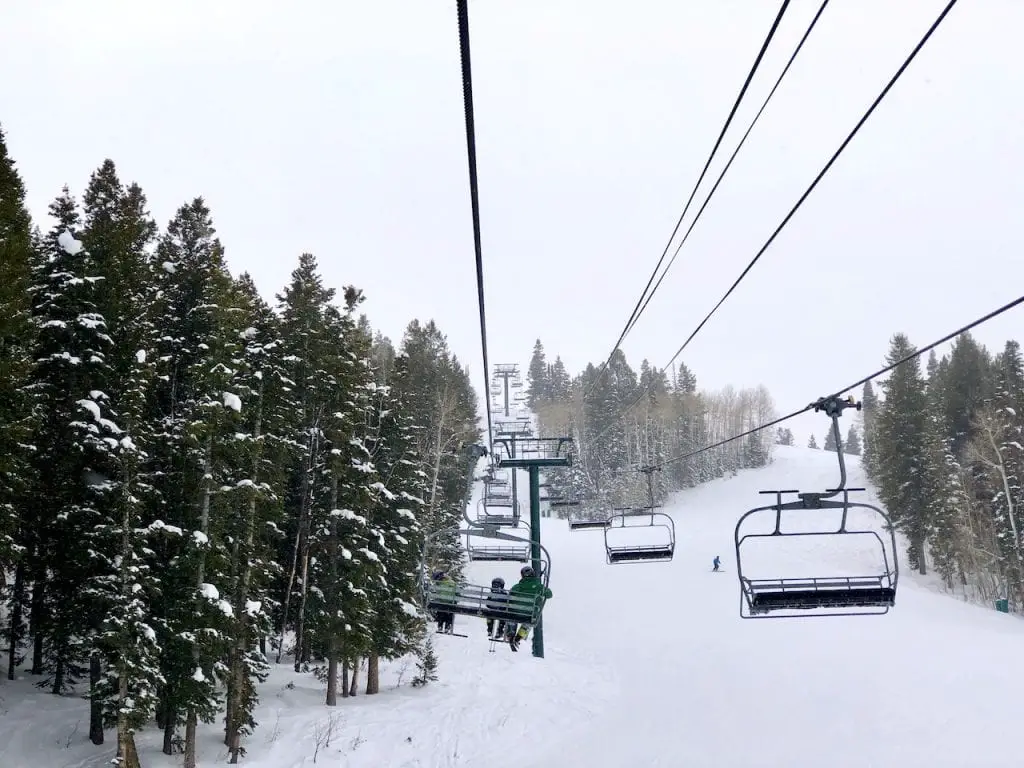 Let me get this one out of the way. Yes, there is a subscription to utilize FlyLine's service and you do get a 14-day free trial. If you decide to go ahead and sign up already, you have 14 days to claim your money back.
There are 2 subscriptions:
The Basic subscription
The basic subscription costs $49.99 for a year. It gives you access to the flight search engine and you can book up to 6 bookings per year.
The Premium Subscription
The premium subscription costs $79.99 for the year and lets you book an unlimited amount of flights. You can also add one person to your account. That person will be able to use the platform and make his/her own bookings during the year.
With both plans, FlyLine will even check you in to your flights!! How much more convenient does it get?
How To Save Most On Flights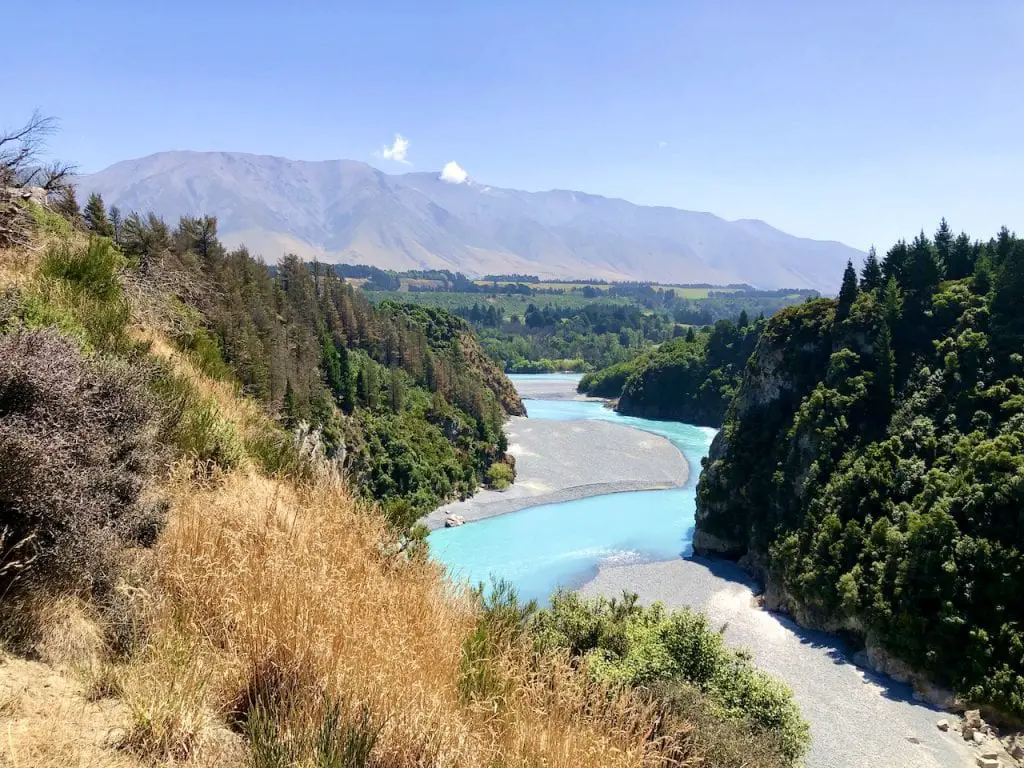 International flights
International flights usually yield the biggest savings. It is the best way to save while using FlyLine because bigger distances equal to bigger price tags, and larger savings.
Popular Cities
If you are able to fly from a bigger, more popular, airport, you will find more discounted flights on FlyLine than when flying from smaller airports. The main reason is the higher number of flights departing that airport equal to more seats needing to be filled and more chances for discounts. Your best bets are on the top 25 airports!
Non-Discount Airlines
Discount airlines already wholesale their tickets, while legacy airlines include markups. Since FlyLine helps you bypass those markups, you are more likely to find deals on legacy airline tickets.
Interlining!!!
This is my absolute favorite feature of FlyLine's and where I see the biggest value! FlyLine's bread and butter is putting together one-way tickets from several airlines to find you the best rate to get from point A to point B. The best part? They guarantee your entire journey – connections and bag transfers. If flight #1 on airline A gets delayed and you miss flight #2 on airline B, FlyLine will rebook or refund you!
Interlining is really cool – it can save you time and money. It essentially creates millions of new air routes around the globe. It connects legacy and discount airlines, without worrying about alliances. You gain access to a larger selection of routes and could save up to 60% on your tickets.
Fly Economy
There are more economy seats to be filled in the air and business / first class seats are rarely discounted. Your biggest savings will be found in economy class.
Book At Least 2 Weeks Out
Some airlines discount their flights last minute if they need to fill seats. But if you need to be book your flight ahead of time to be sure you are leaving on a certain day, use FlyLine at least 2 weeks before your trip for the most savings.
What Makes FlyLine Different
FlyLine is able to offer discounted flight tickets by offering rates straight from the GPS with no markups or booking fees! Now and then, you will even find exclusive rates, available nowhere else but on FlyLine.
When booking with FlyLine, you book all of your flights in a single booking. Looking for those interlined itineraries on your own is very time consuming and you need to book as many bookings as flights you are flying. With FlyLine, the transaction is seamless and you're booking one transaction through the FlyLine platform, without being redirected. They take care of everything for you!
Set up deal alerts if you know where and / or when you want to fly. You'll never miss a deal that way! Or search the database if you are hunting for deals.
Will You Save Money On Every Flight?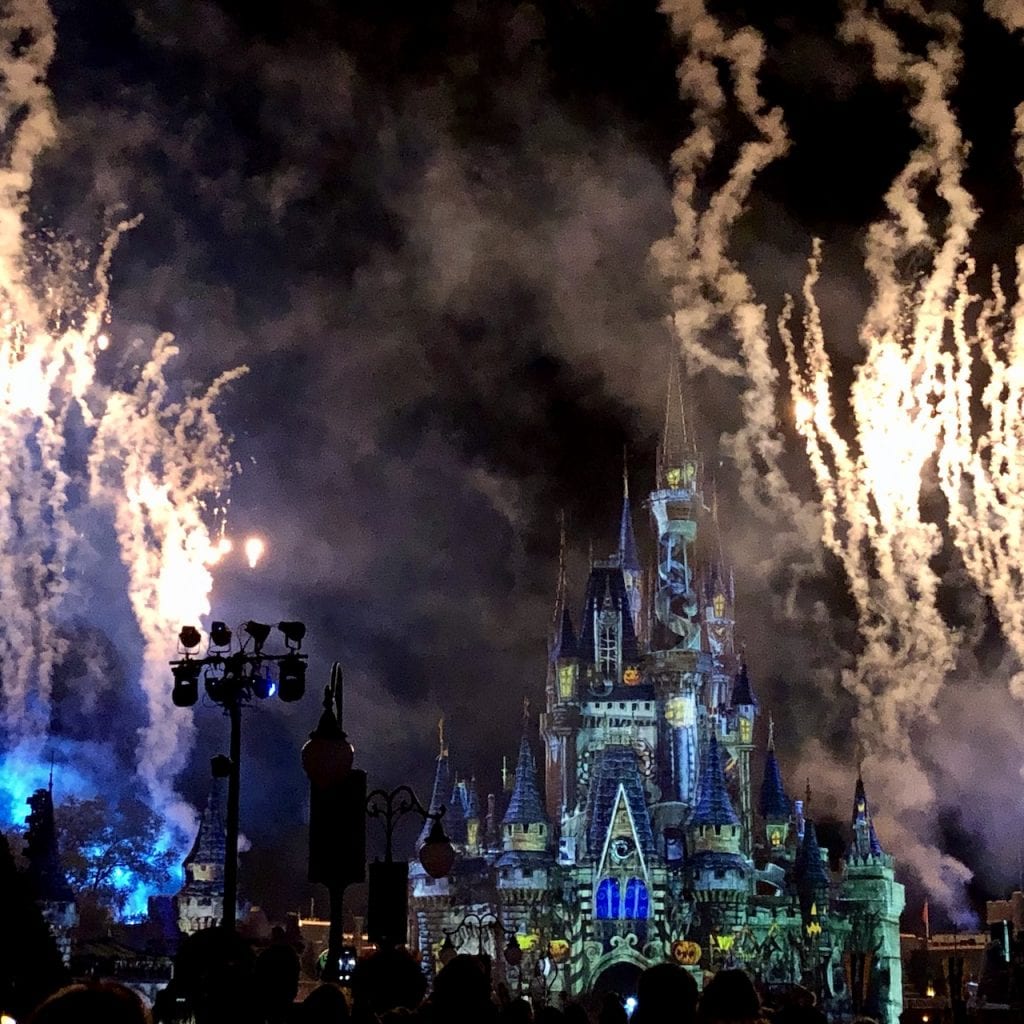 No, you won't find a super saving deal on every single flight. From time to time, airlines and travel agents publish discounts and flash sales that make their fares better than FlyLine's. When that's the case, FlyLine displays those flights ahead of theirs so you always have the option of getting the best fares out there!
FlyLine is amazing on international flights and more often than not (roughly 80% of the time), you will find savings using FlyLine when flying outside of the country. But they stay very competitive in the domestic arena as well, offering cheaper rates about 40% of the time.
Here is an example. I am comparing a Nashville – Amsterdam for you, flying out on 2/25: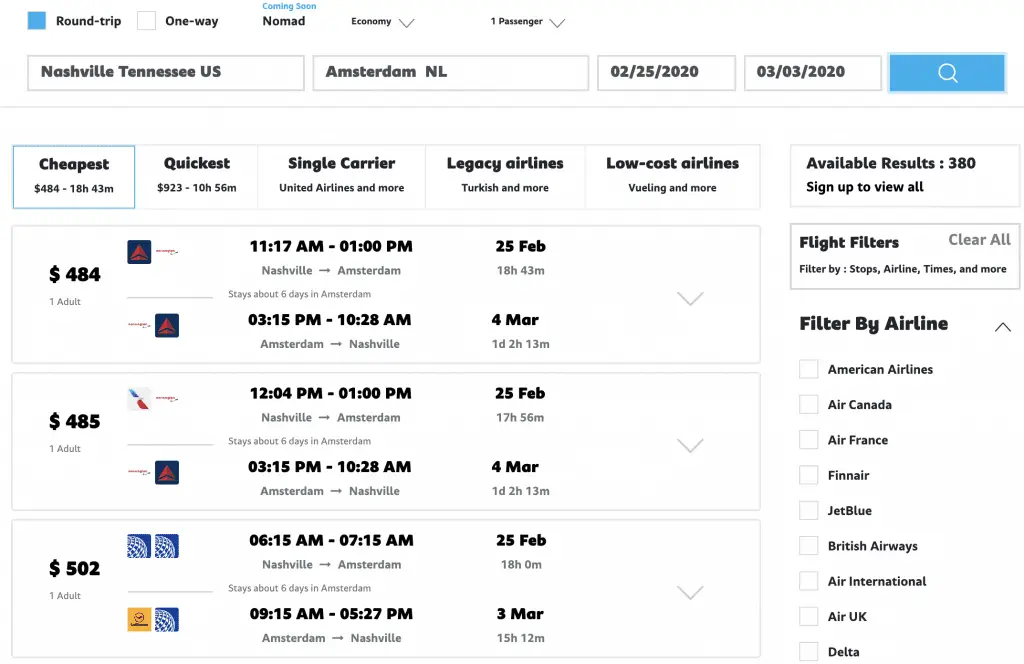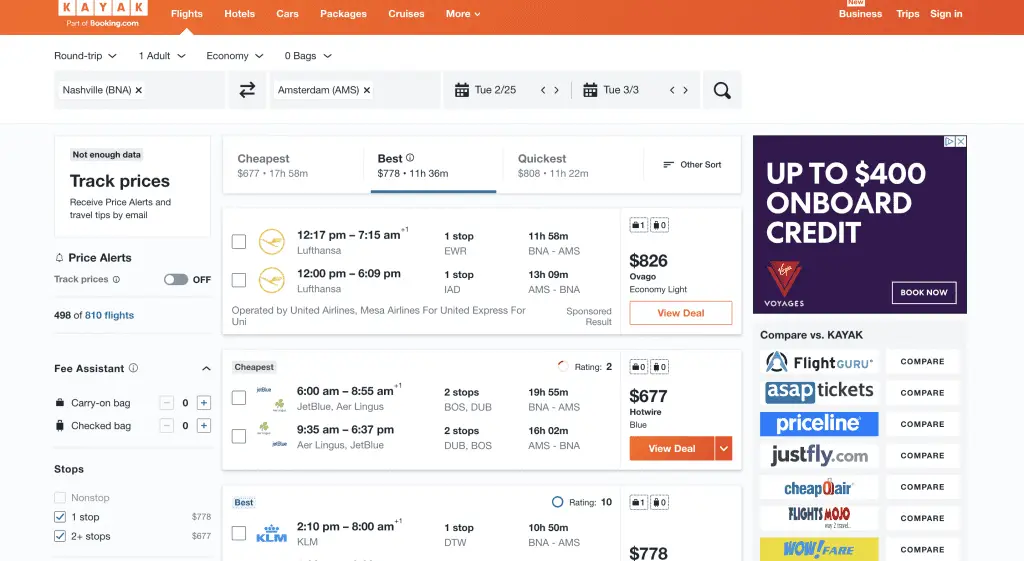 In this example, the cheapest flight on Kayak costs $677. FlyLine offers the same itinerary for only $484. The FlyLine journey is over an hour shorter and $193 cheaper. In this example, you get a 3.86x return on the basic membership.
New Features Coming Up
There are 2 new features in the making at FlyLine, and they might be live by the time you read this!
1- Competitors Prices
To save you even more time, FlyLine is soon adding its competitors' prices. You will be able to view other sites' fares along with FlyLine's and know you are booking the best deal – price and time wise.
2- iOS / Android App
Always have the best deals right at your fingertips! FlyLine is this close to launching its iOS and Android apps so you can access the platform faster and easier from anywhere!
Should You Be A FlyLine Member?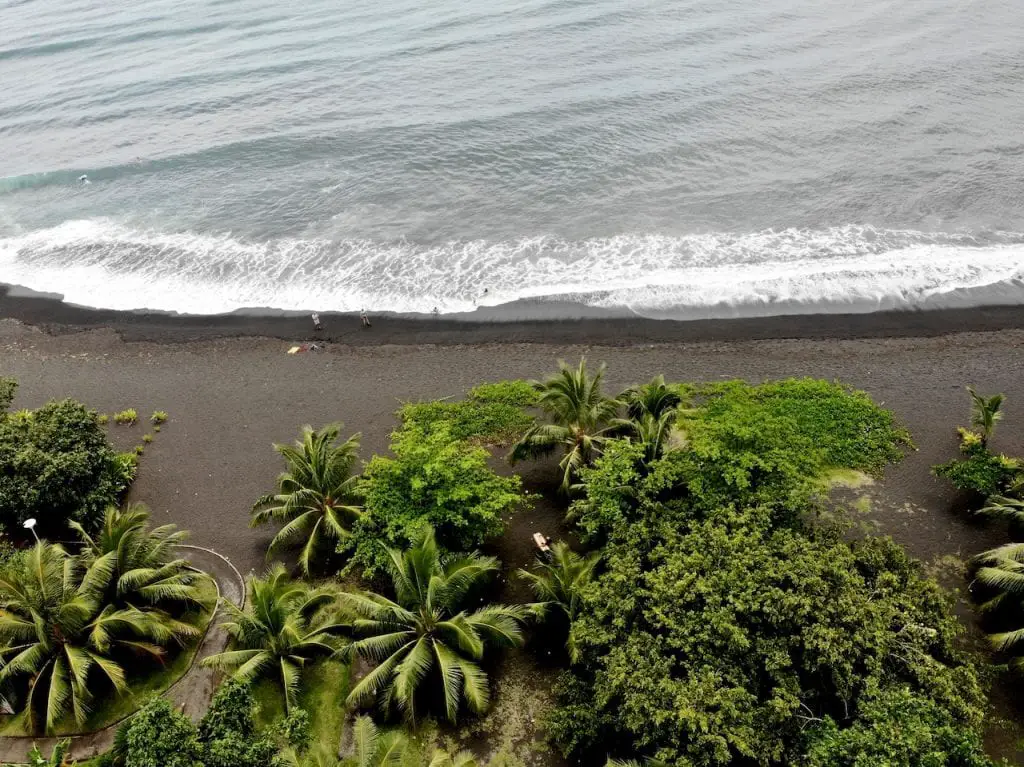 Absolutely!!
Start with the free trial and give it a shot. Play with the platform and see the savings for yourself.
Most members more than make up the price of their memberships within a single booking.
We don't shop for flights any other way anymore. Since we are pretty much living up in the air for the next year and half, FlyLine is saving us an enormous amount of time and money with their services.
Start your free trial on FlyLine now! You could be saving time and money and be traveling more. Let's make 2020 the year of travel!!
---
Pin this for later!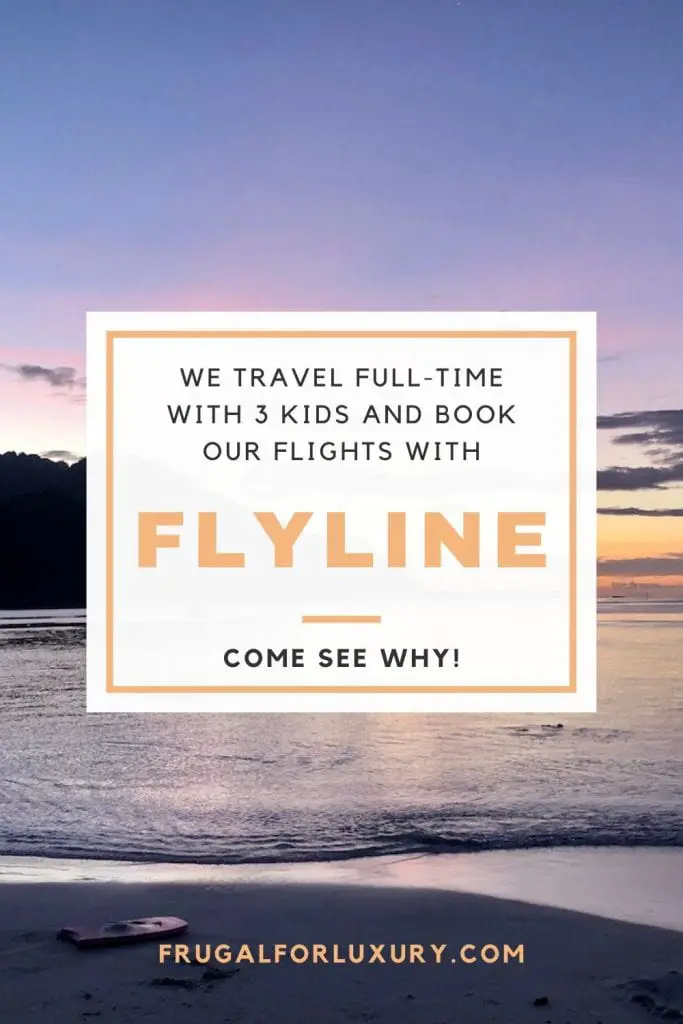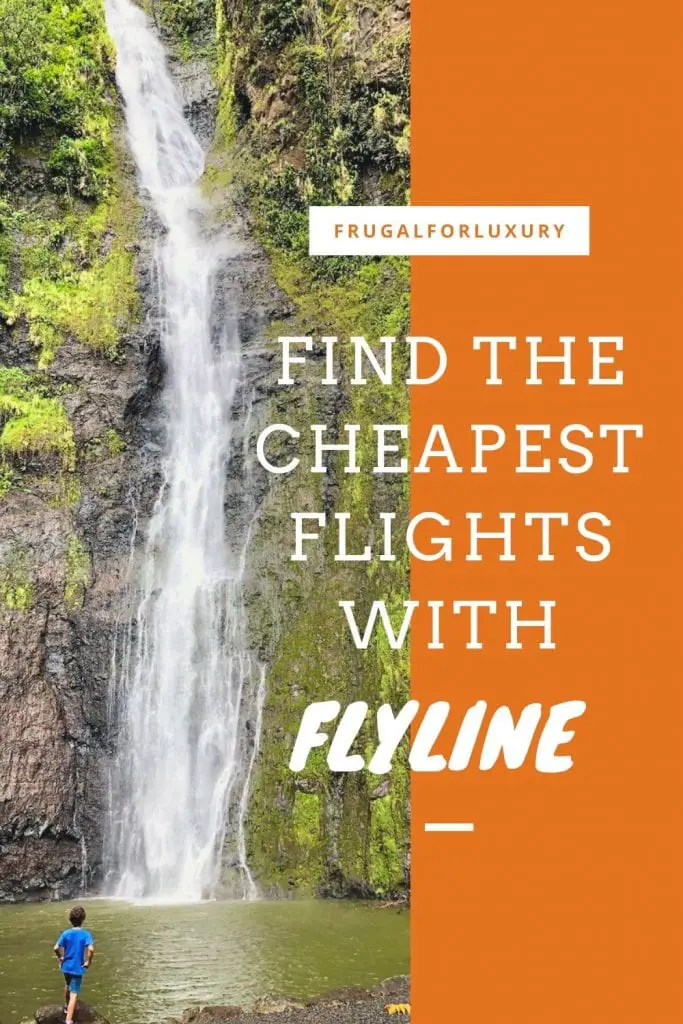 ---
Related articles you will enjoy:
Where To Start When Planning Your Trip Around The World With Kids
4 Tips For Choosing Family-Friendly Destinations
If You Had To Own Just 1 Travel Bag, This Would Be It!
If you enjoy reading us, sign up for our newsletter below!