This post is sponsored by ​Duolingo​, but the content and opinions expressed here are my own.
Did you know that I flew across the Atlantic with our newborn daughter, the day she turned 8 weeks old? In the cargo was everything we were going to live with until our ocean container got to us, over a month later!
Christian stayed in Florida another 10 days, to finish packing the house, work his last few days, and load the container. It was April 2012, and we were moving our brand new family to Switzerland, in the hope of getting closer to Ava's and our future kids' great-grand parents.
Guess what language they speak in Zurich, Switzerland? German! And my German was more than rusty at the time.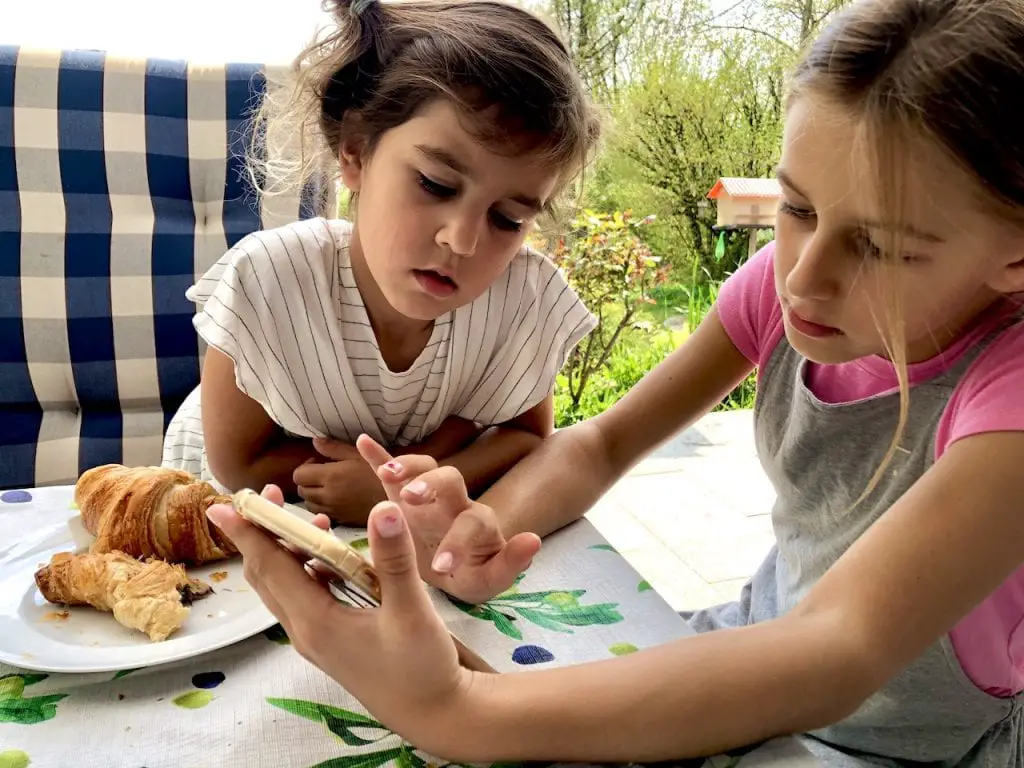 Before leaving the U.S., a friend recommended Duolingo to brush up on my German and learn new words. I remember downloading the app at the airport, as Ava and I waited on our flight, and falling in love with it!
There are many reasons to start learning a new language today. Are you:
– preparing for a trip overseas?
– moving internationally?
– have family speaking another language?
– looking for personal development?
– having time on your hands?
– needing a new skill for your resume?
– helping your child with a class?
Here is what I love about Duolingo and why you will love it too:
1- 35+ Languages To Choose From
Duolingo has added many languages over the years, with now over 35 languages to choose from! While I keep on learning German to converse with Christian's family and understand what he tells the kids, I have set up a French class on the app for Mark and Ava.
For all the die-hard Game of Thrones fans out there, you could even learn High Valyrian! For the rest of us, there are about 35 other languages to choose from! What do you need? Spanish? Vietnamese? Japanese?
2- It's Free!
This was obviously my number 1 criteria when looking for a foreign language software. Duolingo is totally free to use! You could purchase the premium version and get rid of the advertisements. But you have access to the full app without spending a cent, if you want to!
3- It's An App
I love that I can take Duolingo with me everywhere! As we drove through the Australian bush a few weeks ago, the kids could just pop up the app on their tablet, and with an internet connection, learn as much French as they desired.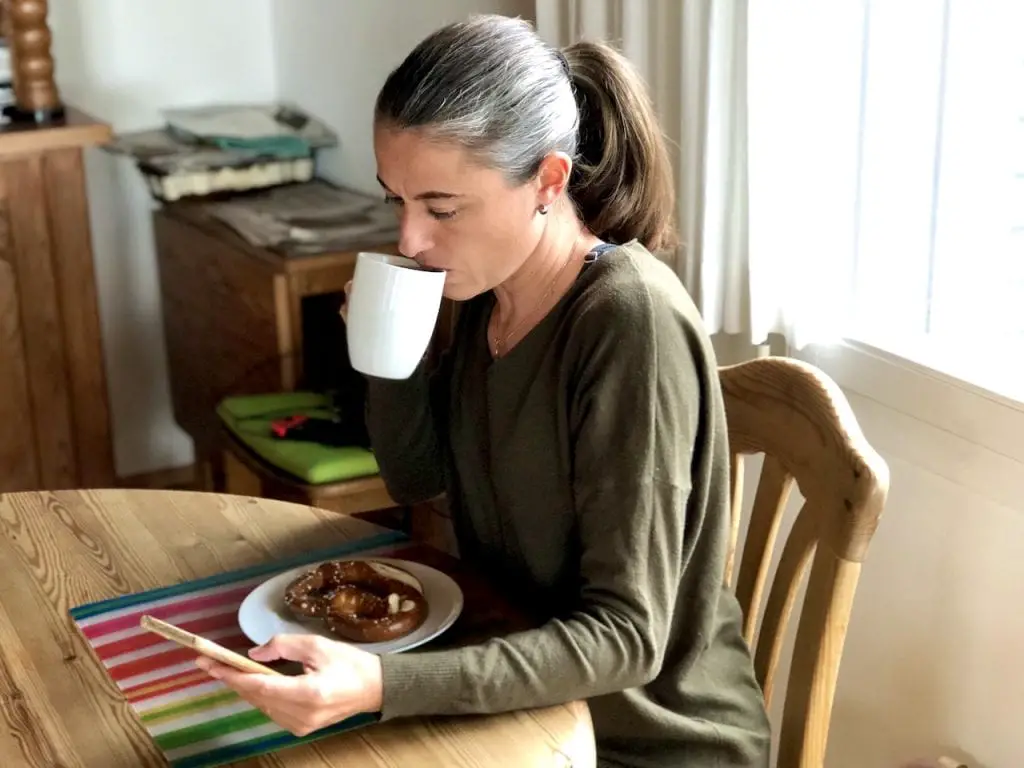 I have done some German lessons at school pick up, waiting at the DMV, at the kids' gymnastics hall, etc. I love the on-the-go option this gives me!
4- Start With An Assessment
Unless you are totally new to the language, you can take a 5-minute language assessment in order to set your current level.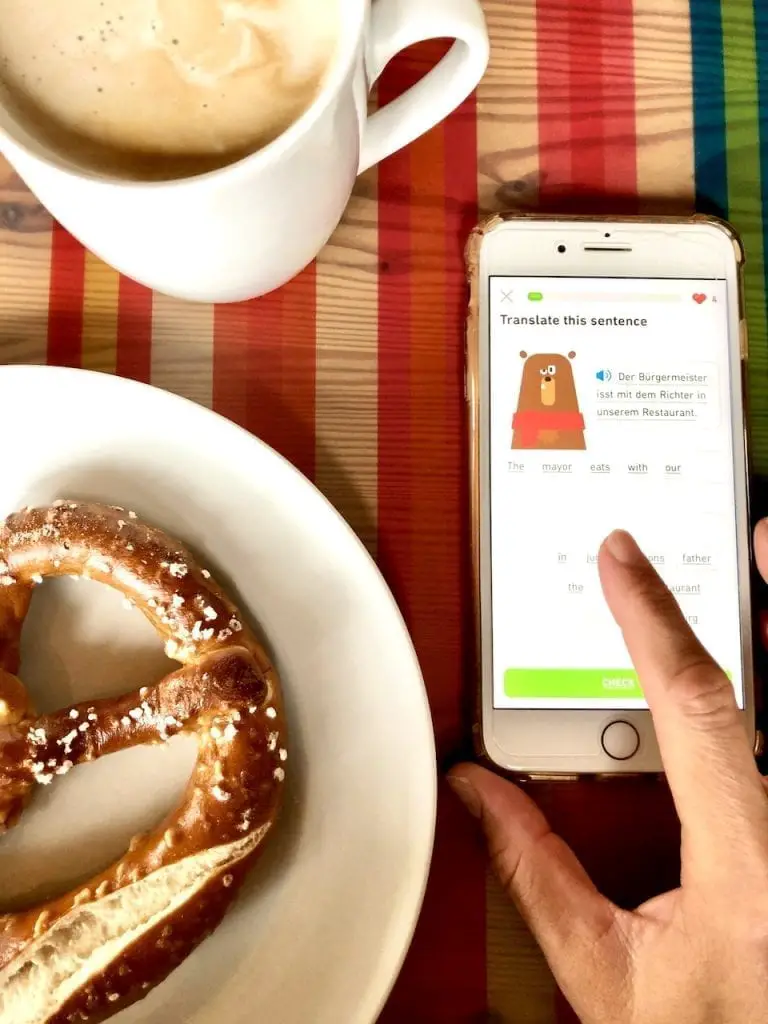 When the kids started their French lessons, they got assessed at 6% of the French language. So from the start, they felt challenged at the right level – not too easy, not un-motivating hard!
5- Set Your Own Goal
You get to set a goal that works for you, and Duolingo keeps you honest to your progress.
Tell the app how much you want to achieve every day and receive reminders to log in and learn the language. No more "forgetting" or "no time" to learn – Duolingo tells you when it's time to get going!
6- Just A Few Minutes A Day
I have set up my daily goal to something achievable – the equivalent of 3 lessons – or about 15 minutes a day. Forget the days of sitting down with a tutor for hours at a time, listening to your school teacher go on and on… A few minutes a day is all you need to make huge progress and learn what you truly need to navigate a foreign country!
7- Set Up As A Game
My kids love the set up of the app, and I must say, it is quite obsessive (in a very good way).
The learning path is set up as a game, where you collect stars, loose hearts, and gain more from harder lessons than easy ones. It is actually hard to put it down. Just 10 more stars?
There are also challenges where you fight against others for the most stars. Hard to put it down, as I said! 🙂
8- Duolingo Stories
Duolingo recently launched the Duolingo Stories, which I think are genius! Launch a story and witness a conversation between two individuals.
You hear it, but also get to read it live. Once in a while, the story pauses and you are tested on your understanding. I love that for how real-life it is. This is exactly how the real world will feel on your travel, when conversing with family, or during business meetings.
9- Great For All Ages
I don't really think that there is an age restriction on the Duolingo content. If you know how to navigate a cell phone / tablet (or computer, should you choose the web version), you can start learning.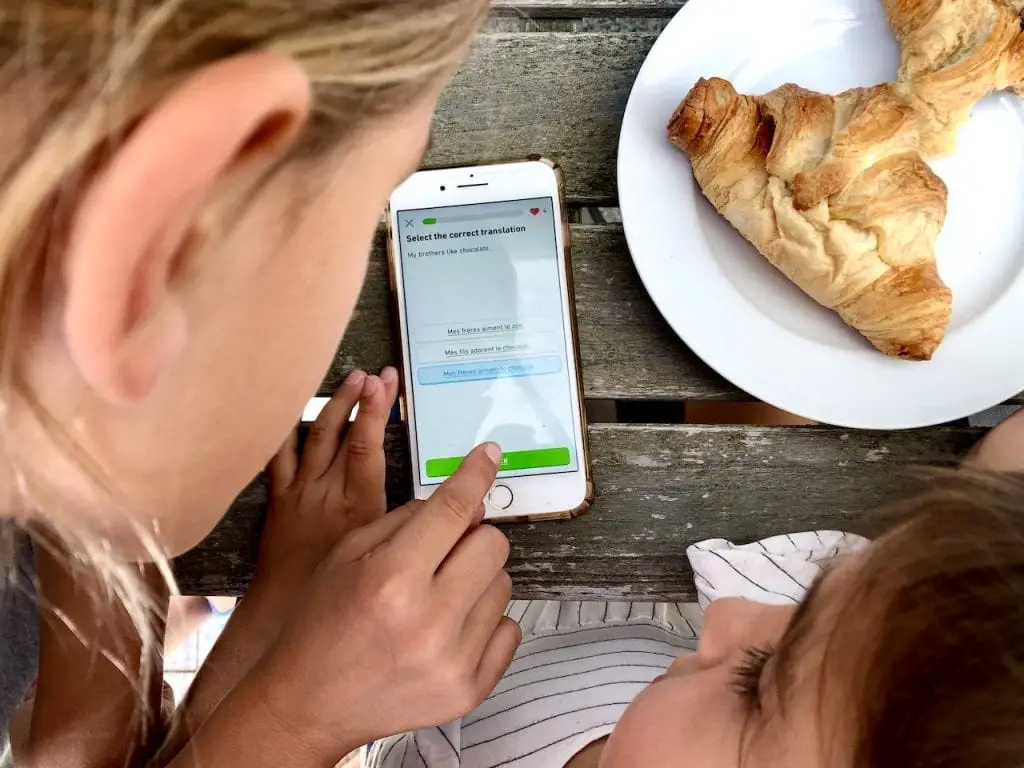 Mark and Ava, respectively 6 and 8, love using the app, and so do I. All you need is a few minutes a day and an internet connection! But Duolingo caters to adults and children all the same!
Duolingo – Our Favorite Foreign Language App!
We've been using Duolingo for exactly 8 years now. The app has made learning a foreign language fun! It won't ever be easy, but it can absolutely be fun, and definitely be free!
I love carrying all of my lessons in my pocket, and as we start traveling through Asia in a few months, I am thinking of trying to pick up a few essential words!
Why are you learning a new language?
---
Pin this for later!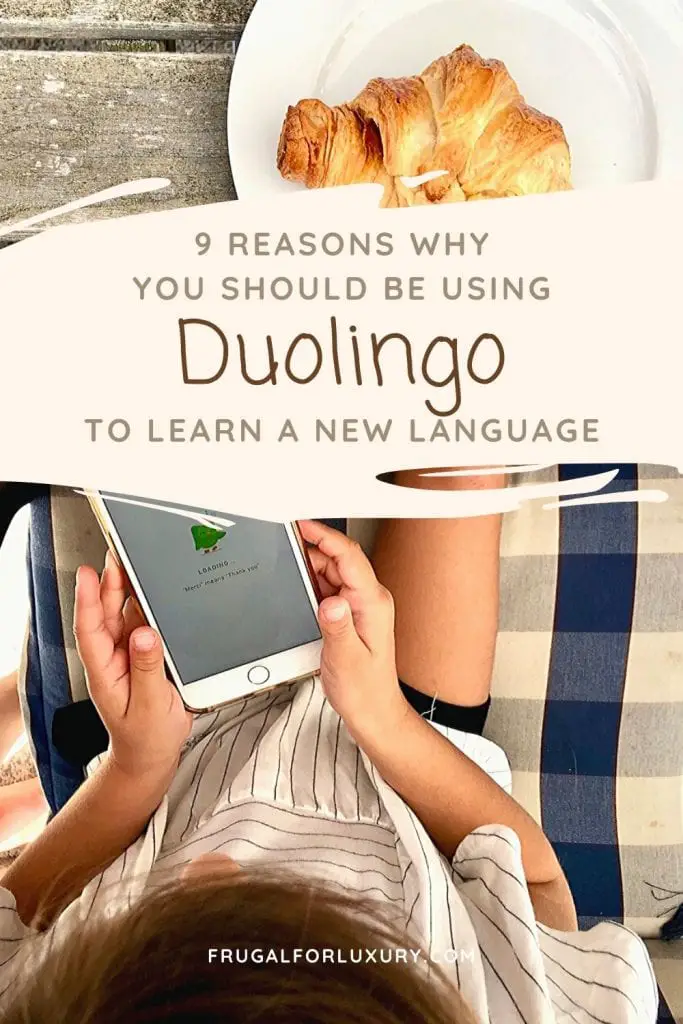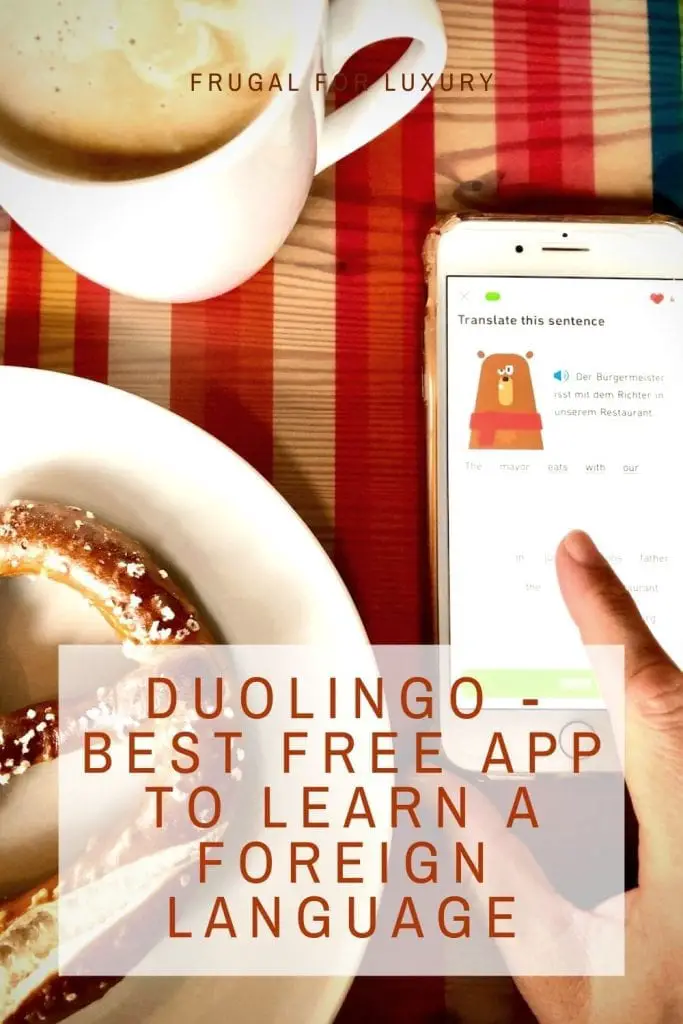 ---
Related articles you will enjoy:
Homeschooling On The Road – Our Favorite Resources
Dress Your Kids In Style With Little Hedonist – Safe For The Children And Our Planet!
What Do You Know About Dust Mites? Cause They're In Your Pillow!
If you enjoy reading us, sign up for our newsletter below!