Disclosure

: This post may contain affiliate links, which means we may receive a commission if you click a link and purchase something that we have recommended. While clicking these links won't cost you any extra money, they will help us keep this site up and running! Please check out our disclosure policy for more details. Thank you for your support!
Continuing on the grocery shopping series, since it is one of the largest expenses we all incur, I want to share another great money-saving tip!
A few weeks ago, I shared 6 reasons why you should be shopping at Aldi. Today, I am talking Walmart Grocery and sharing this special offer with $10 OFF your first order of $50 or more!
Walmart Grocery Concept
Walmart Grocery is a gem when time is pressing. We're all busy and grocery shopping can take some precious time better spent elsewhere. If you're like me, you procrastinate on grocery shopping and any tip on saving time is worth taking!
Let me tell you how I shop in bed at 11PM.
The concept is simple, super convenient, and FREE (minimum order of $30)! I had never shopped at Walmart, but became a regular when they started the Grocery service!
You have 2 options: download the app so you can shop from anywhere (my preferred option), or use the web version.
First select the closest Walmart near you (select Super Centers and Neighborhood Markets only) and your one-hour time window to pick up your order.
Then simply shop as you normally would. Order all of your food, drinks, and some essentials too (i.e., household, beauty, personal care, pets toys, etc.).

It is back-to-school time right now and you can order a bunch of school supplies.
Confirm your order, pay online, and when comes the time to pick up your order, drive to your selected Walmart, park in the designated area, call the number on the sign to let the associate know you have arrived, open your trunk –> your order is pre-bagged and will be loaded in your trunk. You are asked to not tip, thank with a smile, and be on your way!
How awesome is that?
Benefits of Walmart Grocery
Get your shopping done from anywhere and at anytime. I shop mostly after 11PM when I remember that I really only have one day left of milk in my fridge (no judging 🙂 )
No need to leave your car, look for the products, drag the kids inside…, wait at the cashier
No more loading of your groceries, all you have left to do is unload when you get home!
Save money by only purchasing what you truly need instead of picking random things off the shelves. Seeing the total add up as you shop ensures you stay within budget!

Your shopping done in 5 to 10 minutes and the time to drive to the store!
Cool Things About Walmart Grocery
I love the seasonal and Holiday items. Christian and I host a Super Bowl party for our foreign friends each year. We love sharing our love for football and a good American party with them. Walmart Grocery makes it so easy. They have a seasonal banner up on their site for the Superbowl (and all other Holidays) that takes me to all of the essentials I need to host a party: from themed paper plates to chicken wings, and everything in between!

When you place your order, you can make changes until the time indicated. Feel free to to add or remove items until then!
If you allow them, Walmart will happily substitute any product if they run out of what you are ordering. You can allow substitutes on the entire order or specific items only. I allow substitutes on everything and when the store sells out of an item, they replace it for a similar product and will always charge for the cheaper item. My store seems to sell out of my tomato sauce quite often, and I get an organic substitute for the same price!
You get a text message (if you choose to) when your order is ready for pick-up. That's usually a bit earlier than the time you selected for pick up!
Walmart Grocery Tricks
You get to favorite the items you like or shop often. In all honesty, my shopping cart, from one week to the next, looks very similar. Walmart Grocery allows me to "heart" my favorite items and all I have to do when shopping is go down that list and add to my cart. No need to price shop and compare, I save a ton of time that way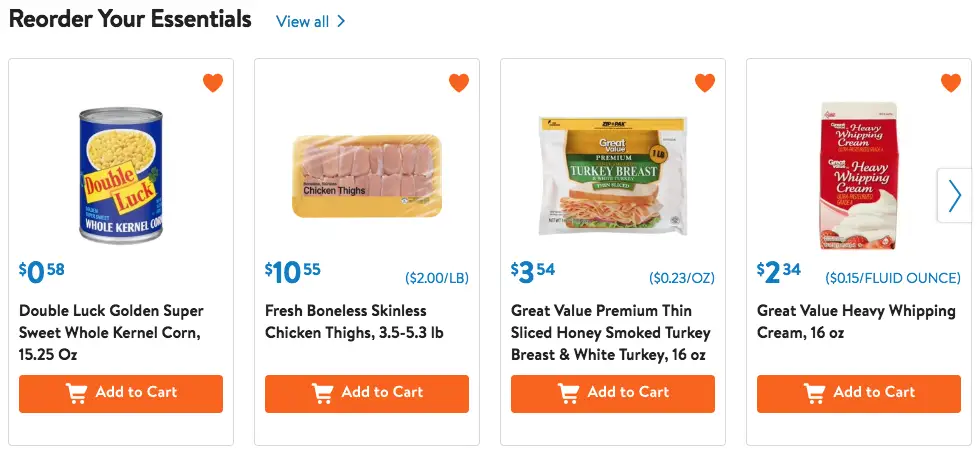 Download the app. Not only do you get to shop from anywhere with an internet connection (waiting at soccer practice and checking off grocery shopping!). The app is super useful to check-in with the store when you leave to pick up your order. Check-in when you start driving, allow the app to track your location, and the store will be kept informed of how far you are. By the time you get there, your groceries will be ready and in your trunk faster.
Ready to give Walmart Grocery a try? Use this link and save $10 your first order over $50! That's 20% off when you are a new Walmart Grocery Pickup customer!
---
Enjoyed the article? Pin for later!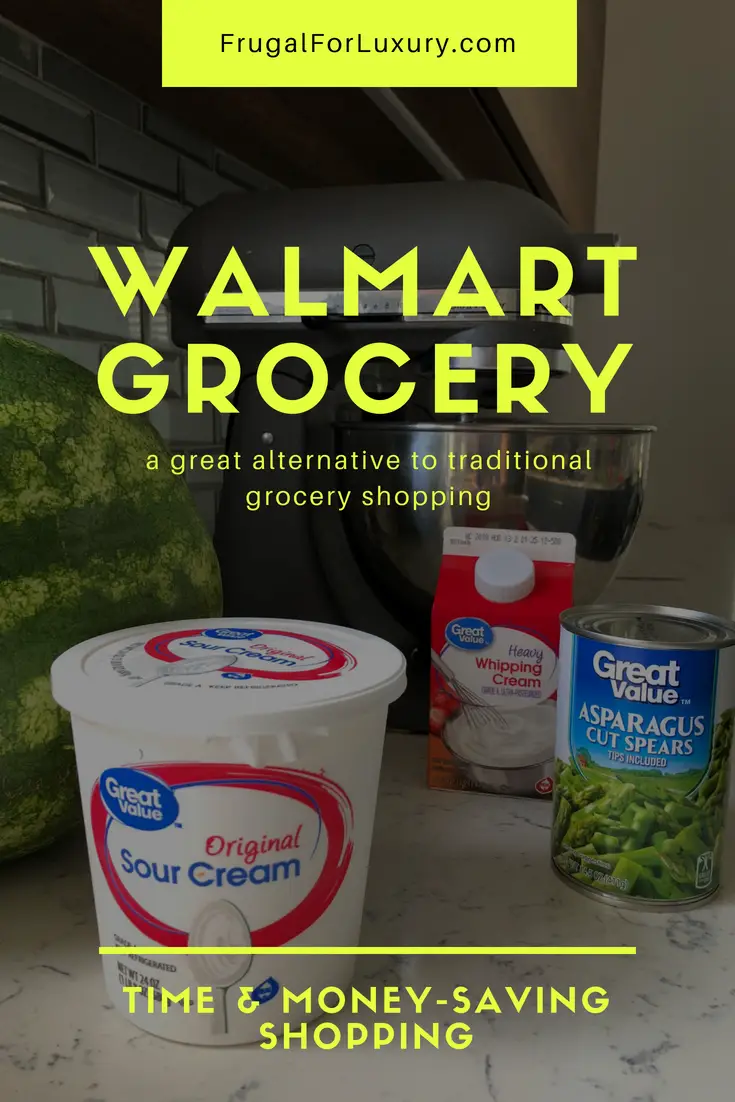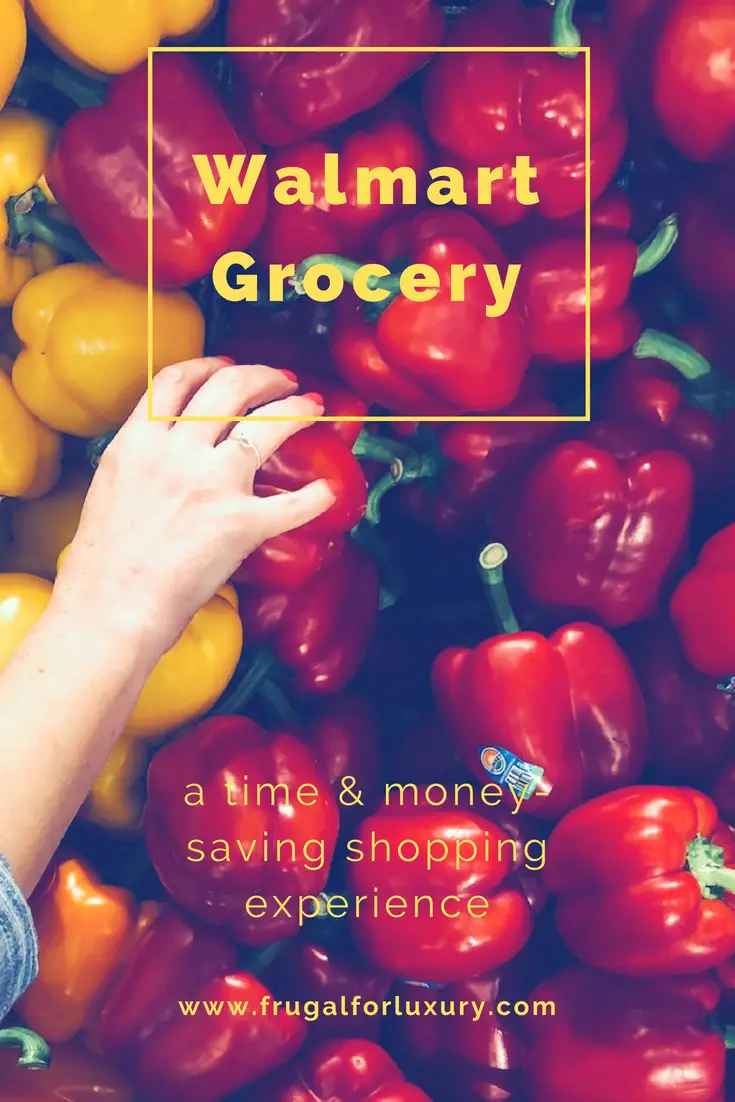 ---
Related articles you might enjoy:
5 Benefits of Shopping Second-Hand
5 Tips to Save Money Without Giving Up Quality of Life
How I Budget My Month 
If you enjoy reading us, stay in the know by signing up for our newsletter!