Post sponsored by Slammers Snacks. Opinion are 100% my own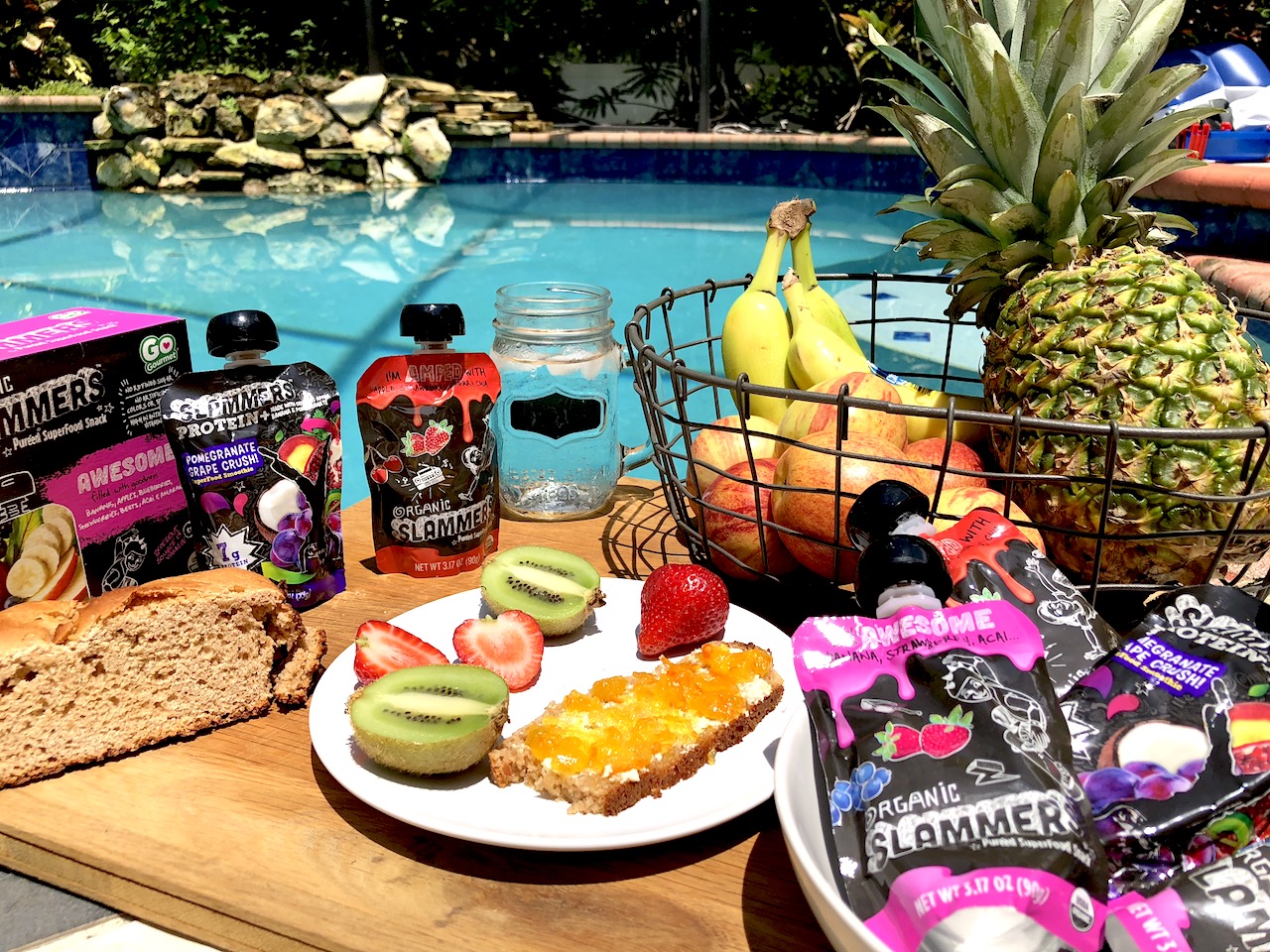 Going back to school is such an exciting time for the kids. We have a Kindergartener and a 1st grader this year!! I love seeing all of their emotions on that first week – the butterflies, the smiles, the excitement, a little bit of fear and uncertainty, and the extra hugs I get in the morning!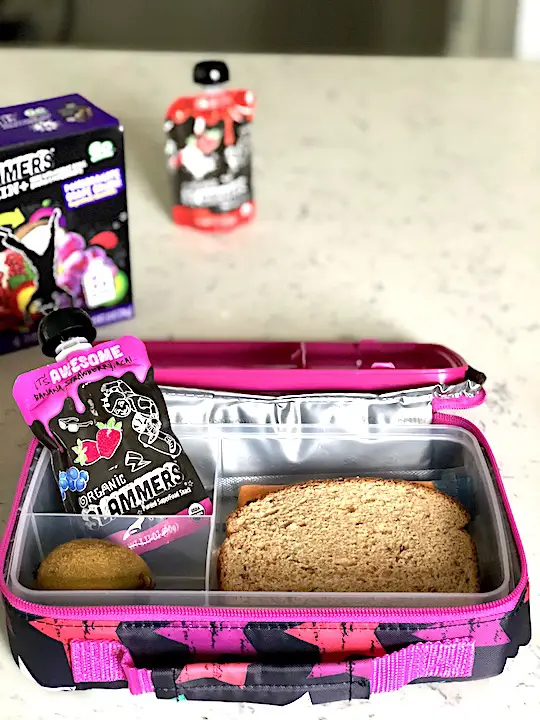 With the new year, my old friends the lunch and snack boxes, made a come-back in my nightly routine. Keeping those brains and bodies active requires quite a bit food and we're always on the lookout for quick and healthy solutions. My kids are always on the move and they need a good supply of vitamins and protein to keep them going and focused throughout the day!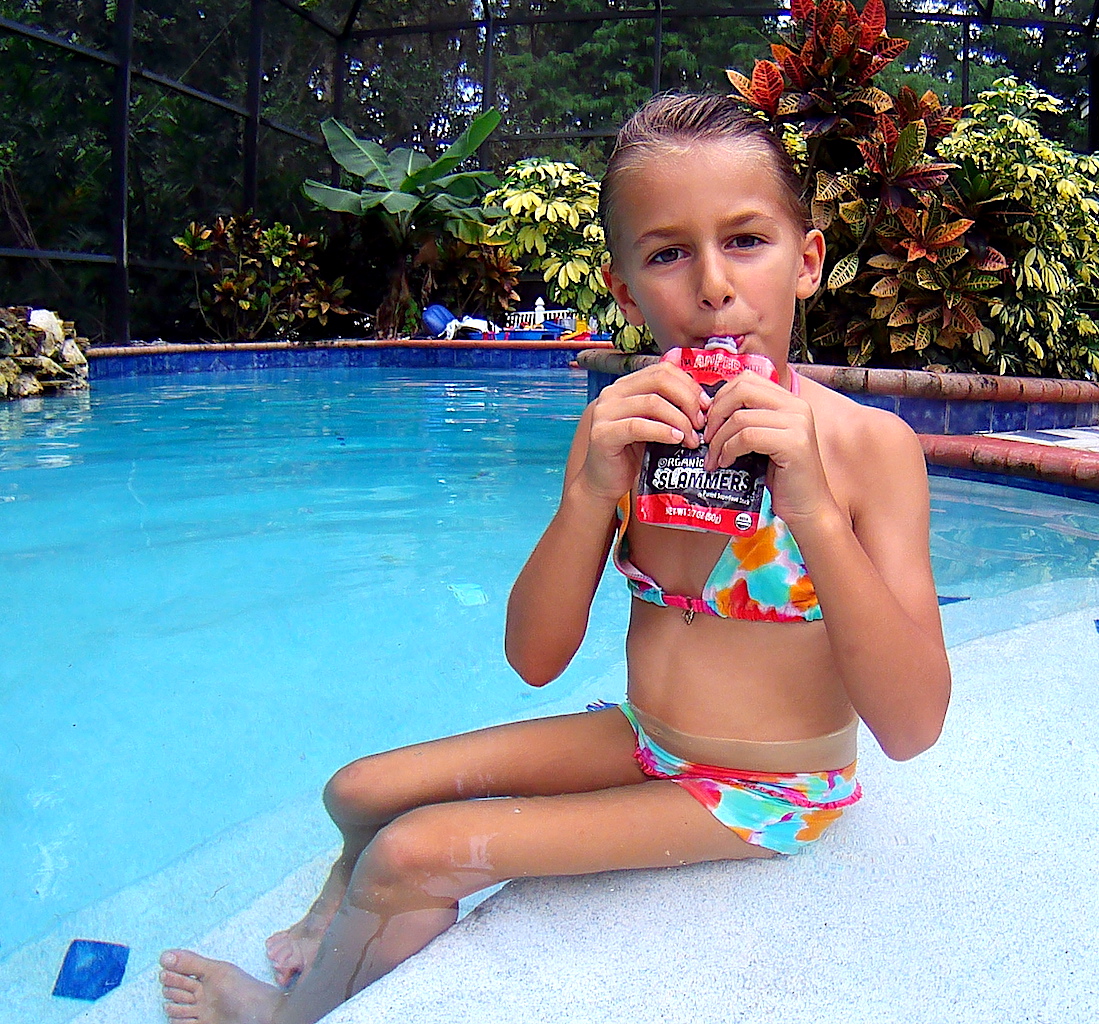 When I really want to make Mark and Ava happy, I pack one of their favorite snacks. I know they love the excitement of opening their lunch boxes and seeing what I put in there. For a sweet touch, I choose Slammers because of the organic fruits, veggies, and vitamins packed in the cutest pouch and perfect for active kids!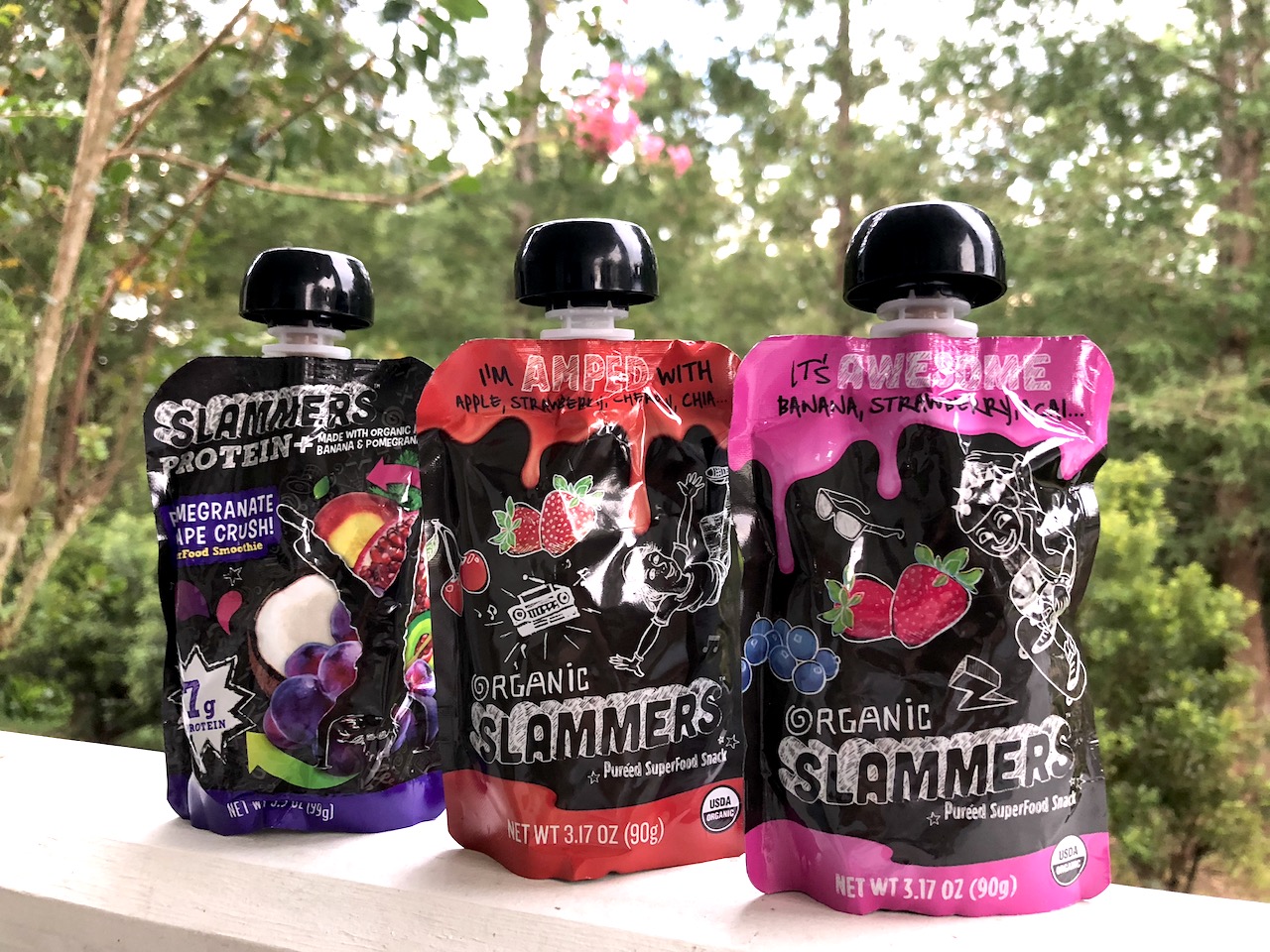 Aren't those pouches the cutest thing? I have always loved packing pouches for the kids. They're my no-mess, go-to portable snack for school and after-school, since they don't need to be refrigerated and my kids love them. Hey, anything to make this mama's life easier and more efficient! What I love about Slammers is the variety of tastes they offer! No more plain apple sauce every day. My kids love experimenting with new options like cherries, purple carrots, chia, açaí, mango, greek yogurt, and so much more! It develops their taste and they don't even realize all the goodness that is packed in there!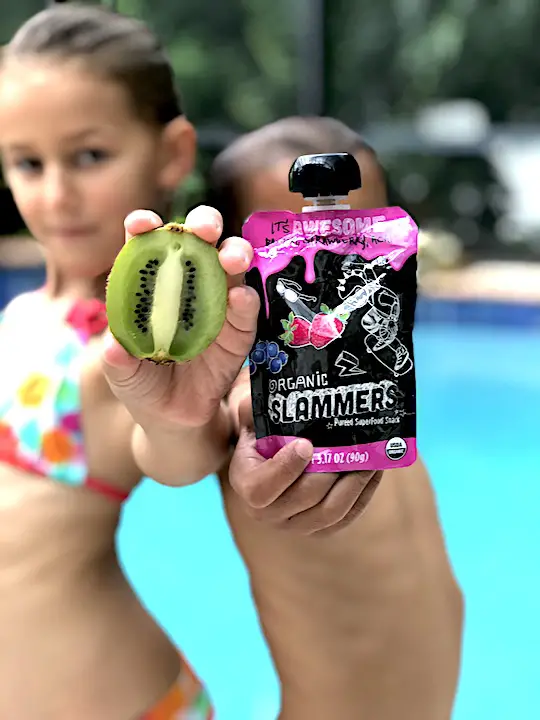 When I prepare food for my school kids, I gear towards healthy options. Slammers is all organic and non-GMO, with no artificial colors or flavors. It is also a safe option for school with no peanuts and no gluten! While my kids LOVE the taste and the design, what I love most is what's inside. Slammers pouches are packed with vitamins, antioxidants, and 7 grams of proteins, keeping Ava focused on her reading and Mark ready to hit the playground! Since Slammers offers 6 different flavors, I can give them a nice variety throughout the week!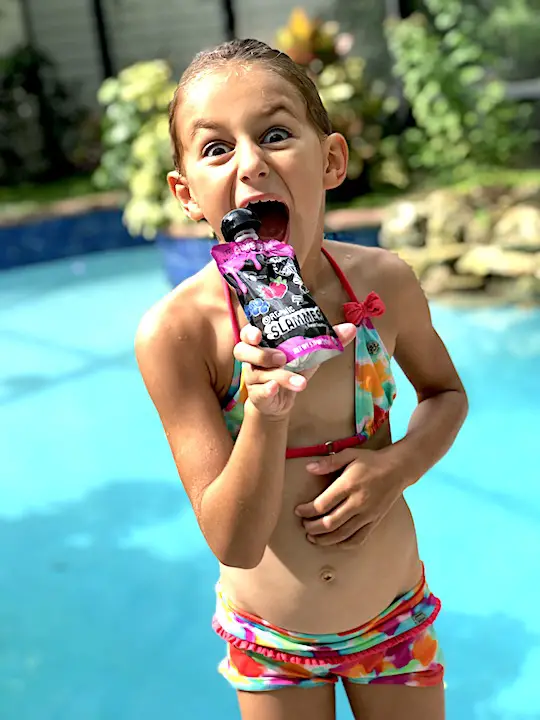 I love school pick up time! I have missed those crazy kiddos and seeing their faces makes me happy. I'm sure they're happy to see me, but what truly excites them are the after-school snacks I carry! And since we live in Florida, our afternoons are packed with outdoor sports and activities! Nothing quite like jumping in the pool after a hot day! A nutritious snack equips them to stay energized and have what they need to fuel their fun! They can safely run from school to pool without missing a beat! Because that's how they roll!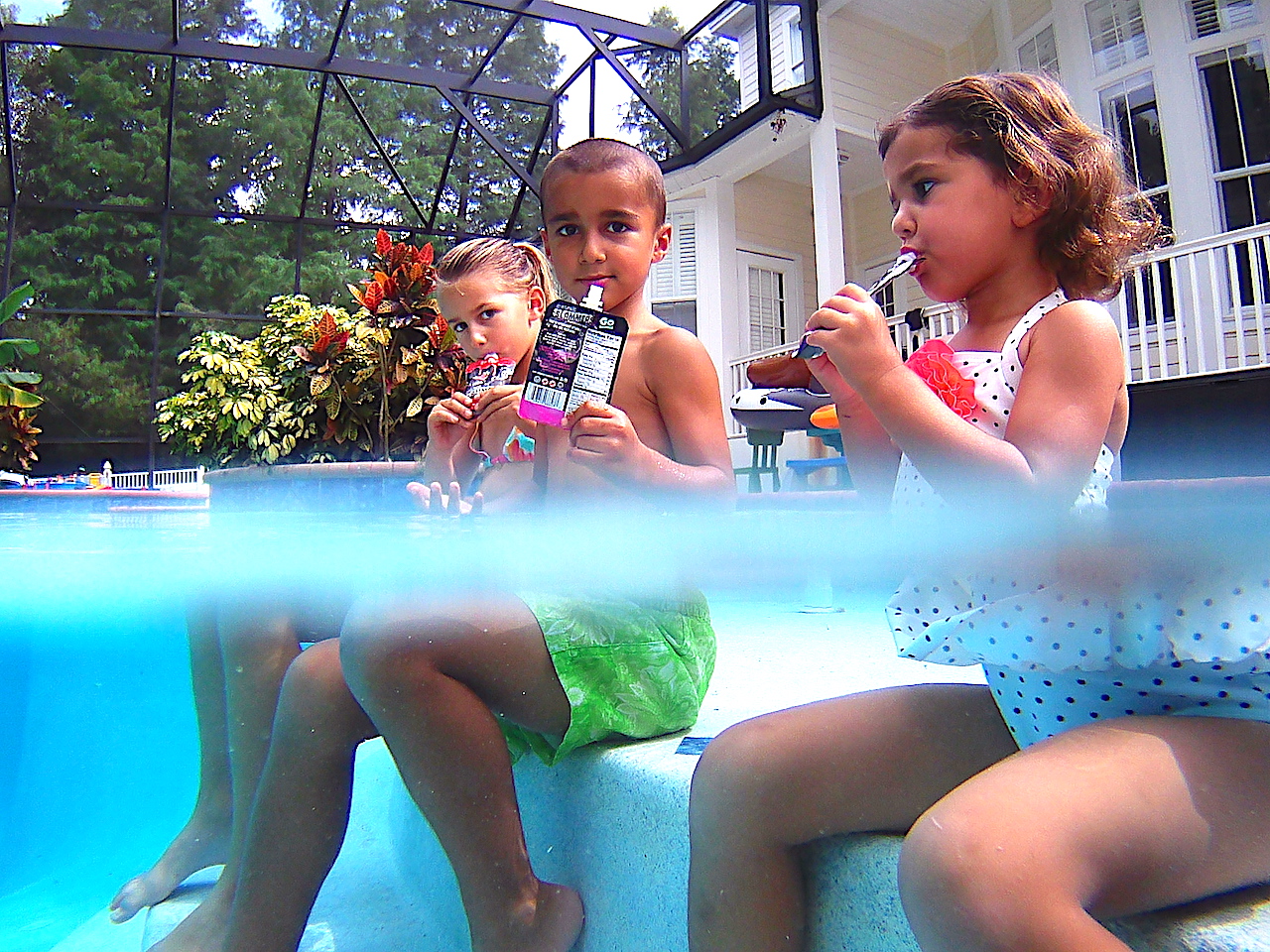 Yummy-tip: my kids' favorite way to enjoy their Slammers Snack? I pop them in the freezer about an hour before end of school and they enjoy them cold and slushy by the time we get home! I get the best of both worlds – they get "ice cream" (in their minds) and I get their bellies full of awesome nutrients!
Who Is Slammers?
I love their story and thought I needed to share. The founders, Jen and Jill, are two regular moms of active children, who wanted a healthy and practical snack alternative to ease their hectic schedules. I love seeing Mom entrepreneurs take a problem and turn it into a successful and high quality business!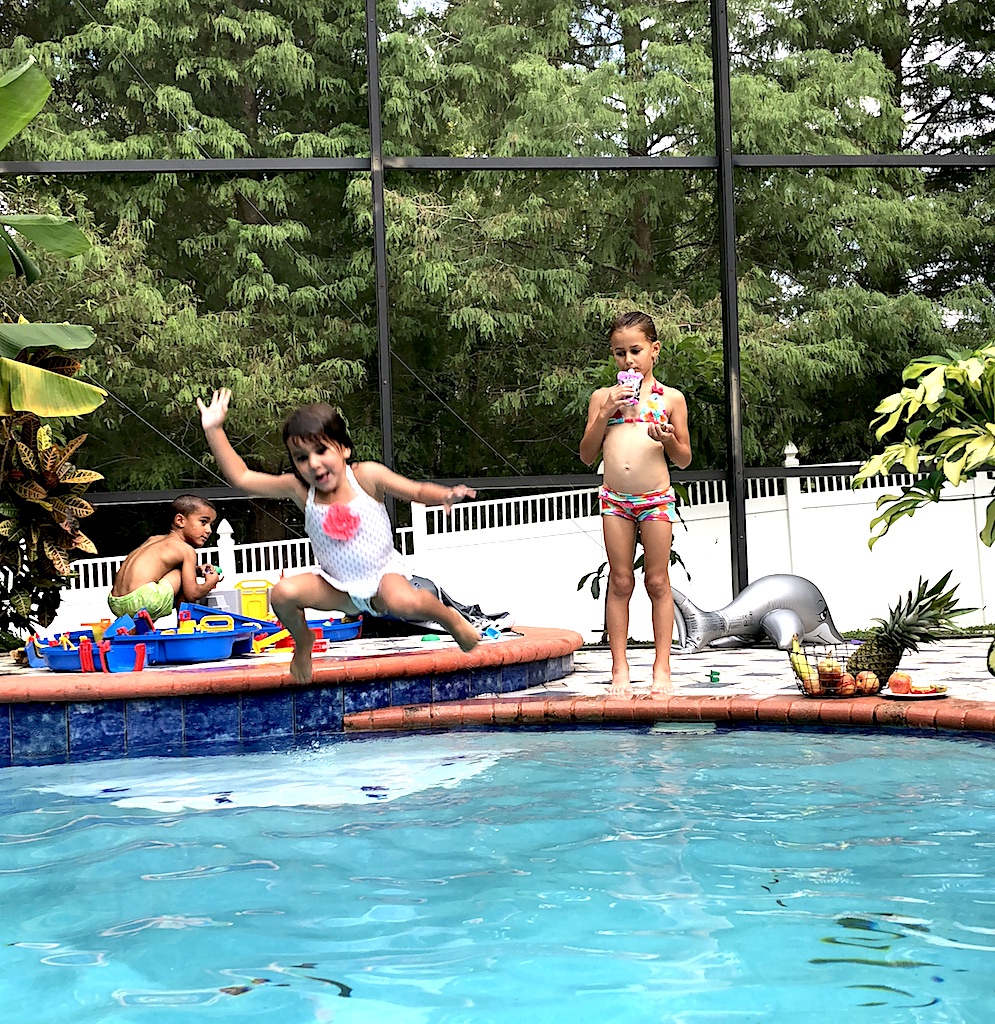 Find out more about Slammers Snacks on their website and connect with them on Instagram, Facebook, and Twitter. Let's share how Slammers keeps our kids healthy and active with hashtag #FuelTheFun and #Slammers.
---
Enjoyed the article? Save it for later!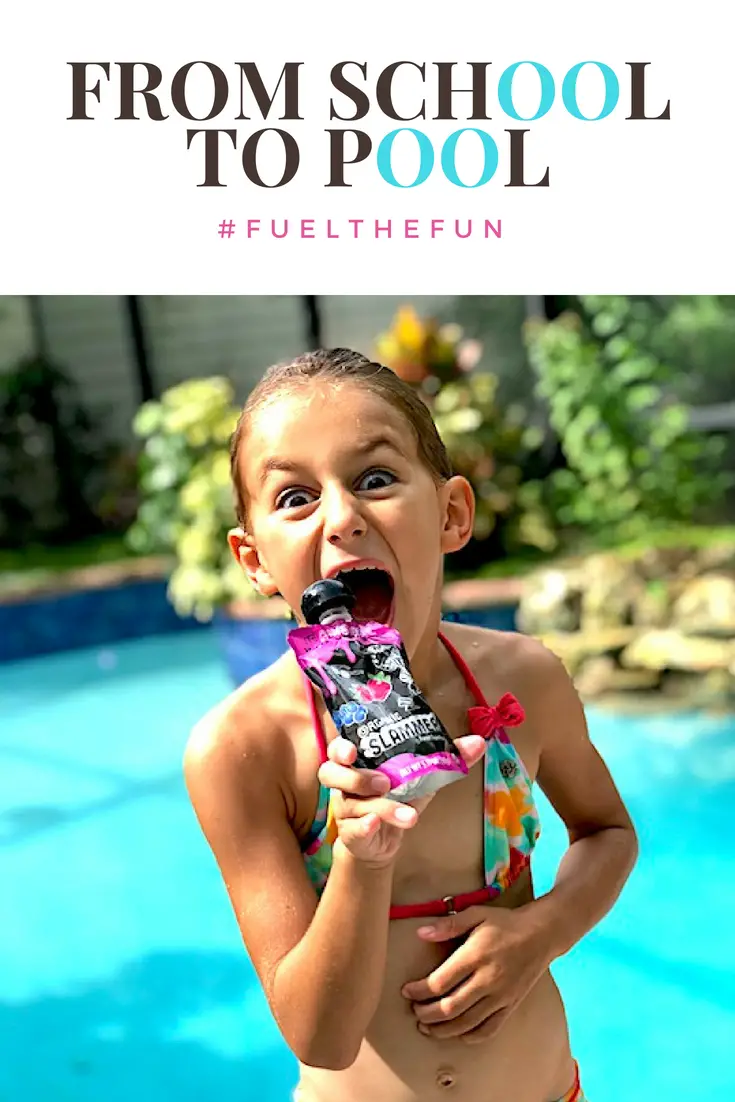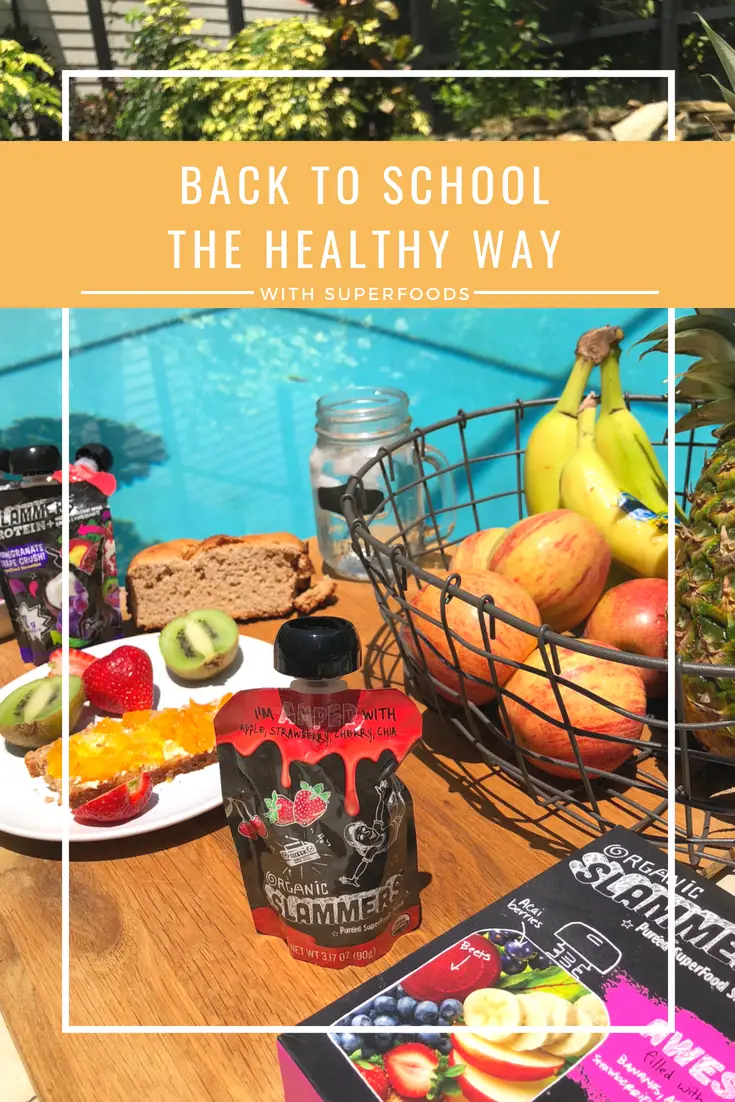 ---
Related articles you might enjoy:
Magformers / Clicformers – Our Favorite STEM Toys for Kids
How to Get Your Child Ready for School
10 Tips to Raise a Child who Loves to Read
10 Meals for Kids Ready in 10 Minutes or Less
If you enjoy reading us, stay in the know by signing up for our newsletter!